Today's inspiration is brought to you by the City of Love itself: Paris! A rosy pink sky greeted the team as they began the day in Trocadero with the most picturesque and magical view of the Eiffel tower imaginable.
Once the sun peeked above the horizon, they worked their way down to Moulin Rouge for some photos that really showcase the impeccable detail and elegant movement of the bride's custom handmade gown. I mean, really, how gorgeous is that deep-V back?
Finally, what's a trip to Paris without visiting the iconic Montmartre? Szu Designs, Inc captured even more epic photos as they ended their day at the whimsically romantic carousel, one of the oldest carousels in the city. Enjoy the photos below but beware: this post may leave you with a serious craving for some fresh croissants and a café au lait!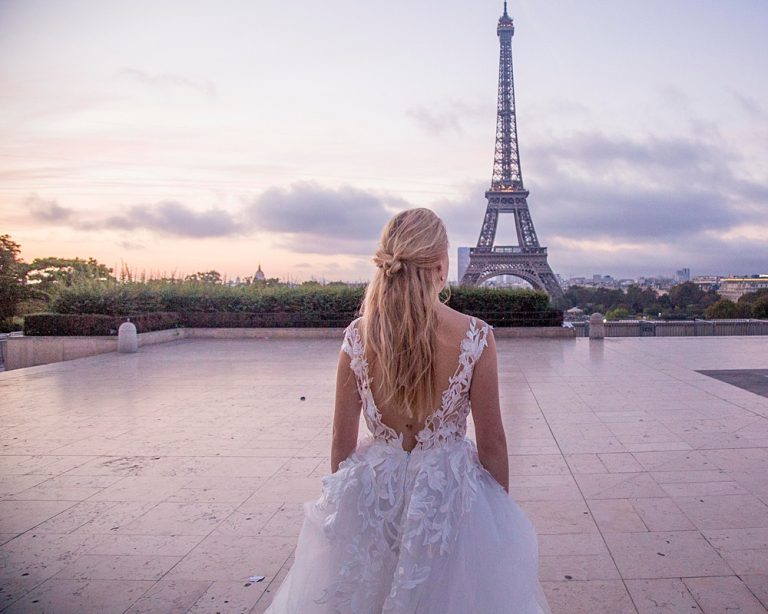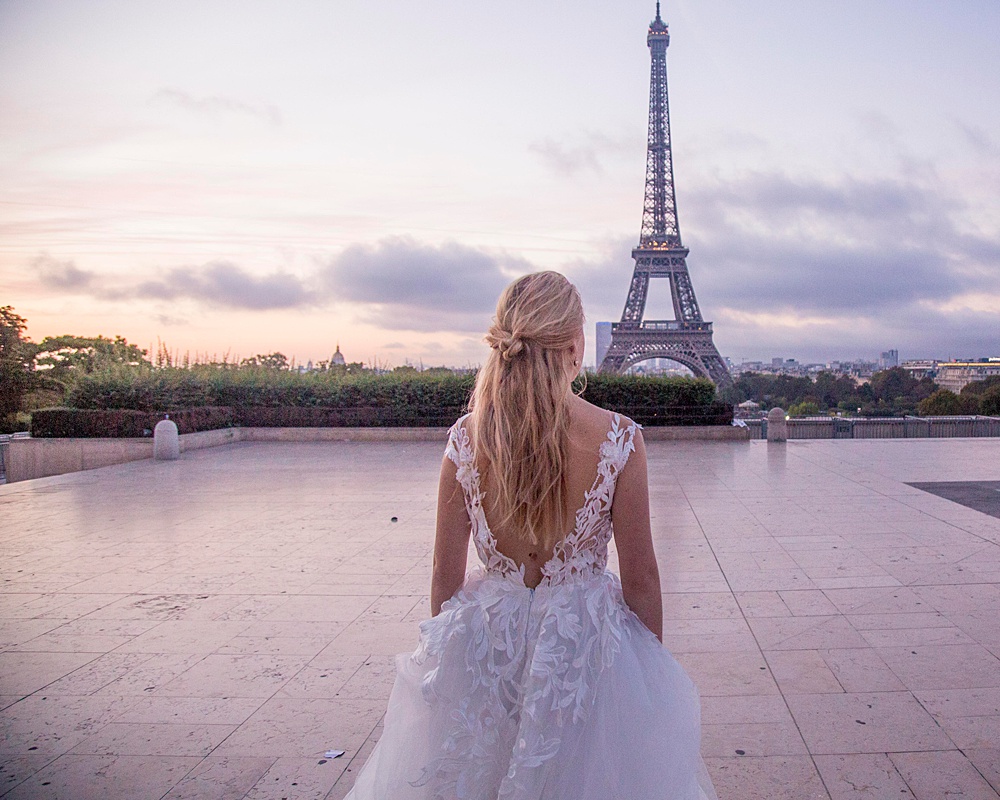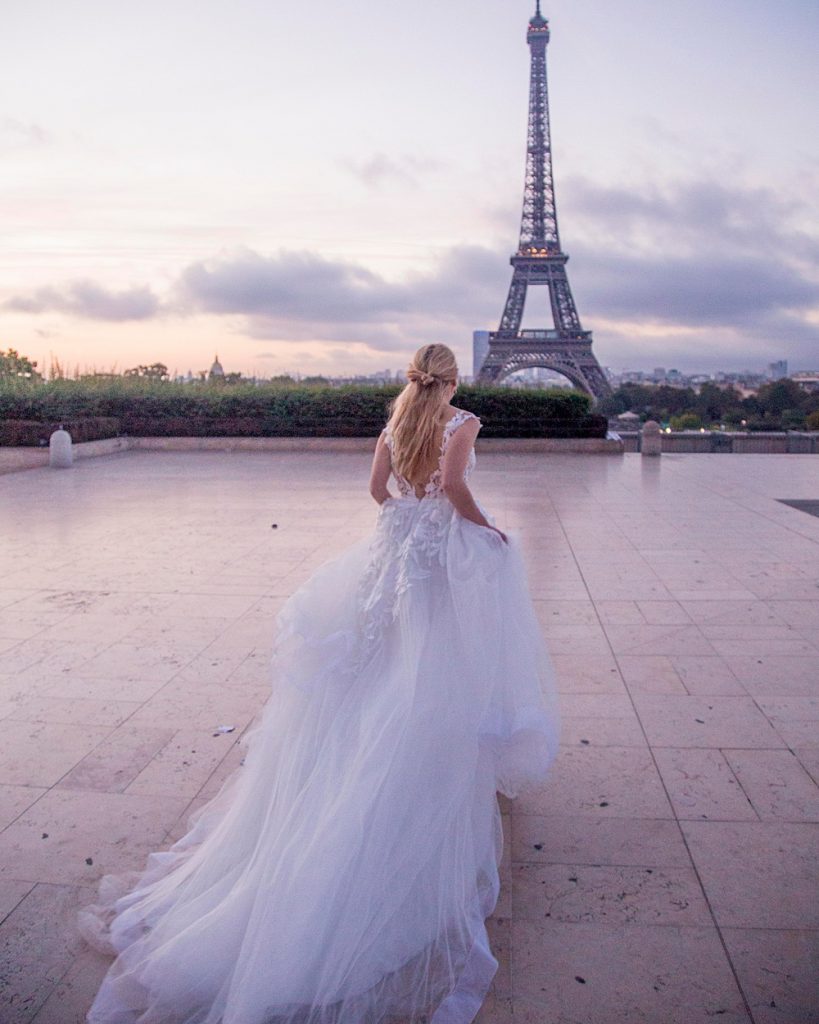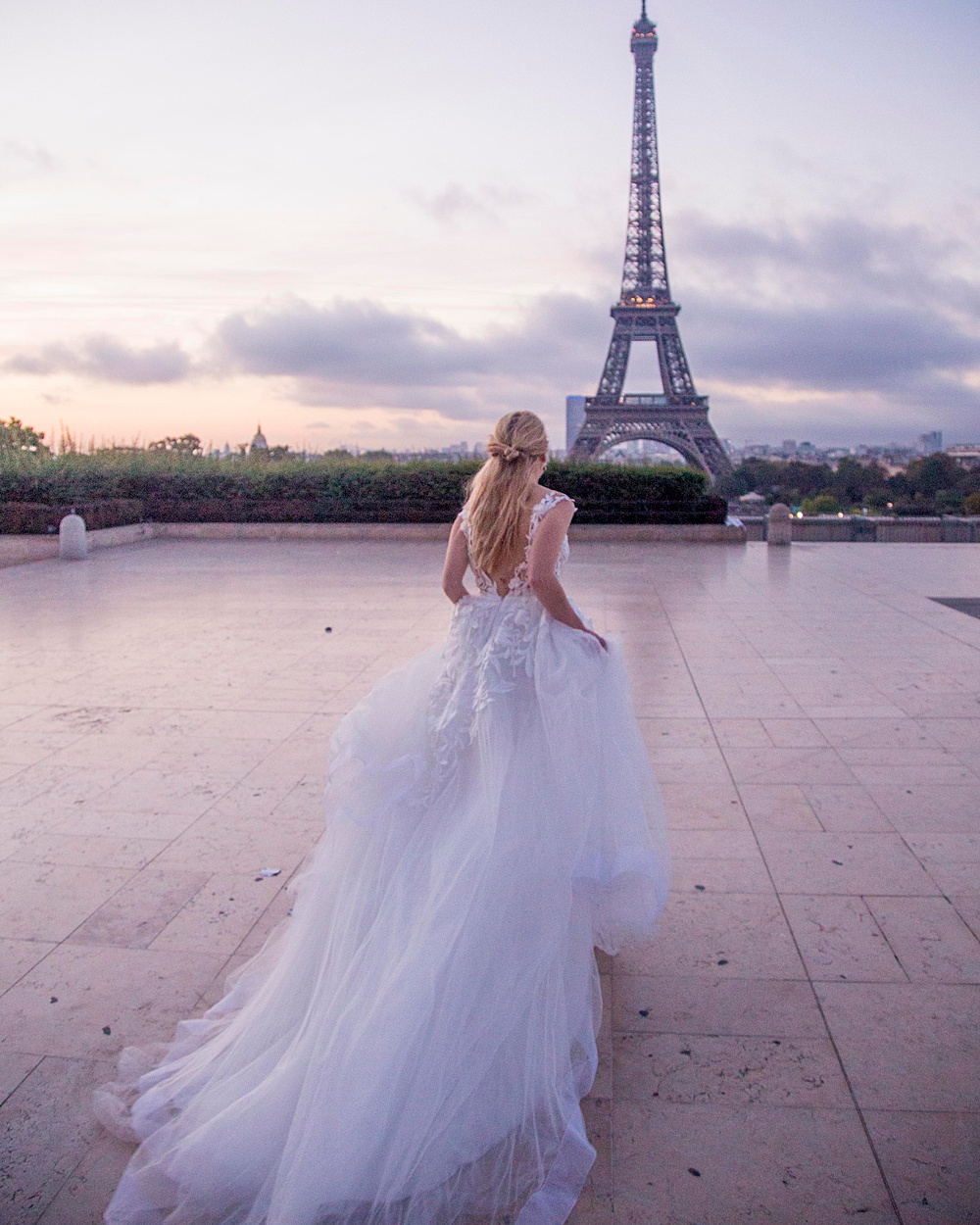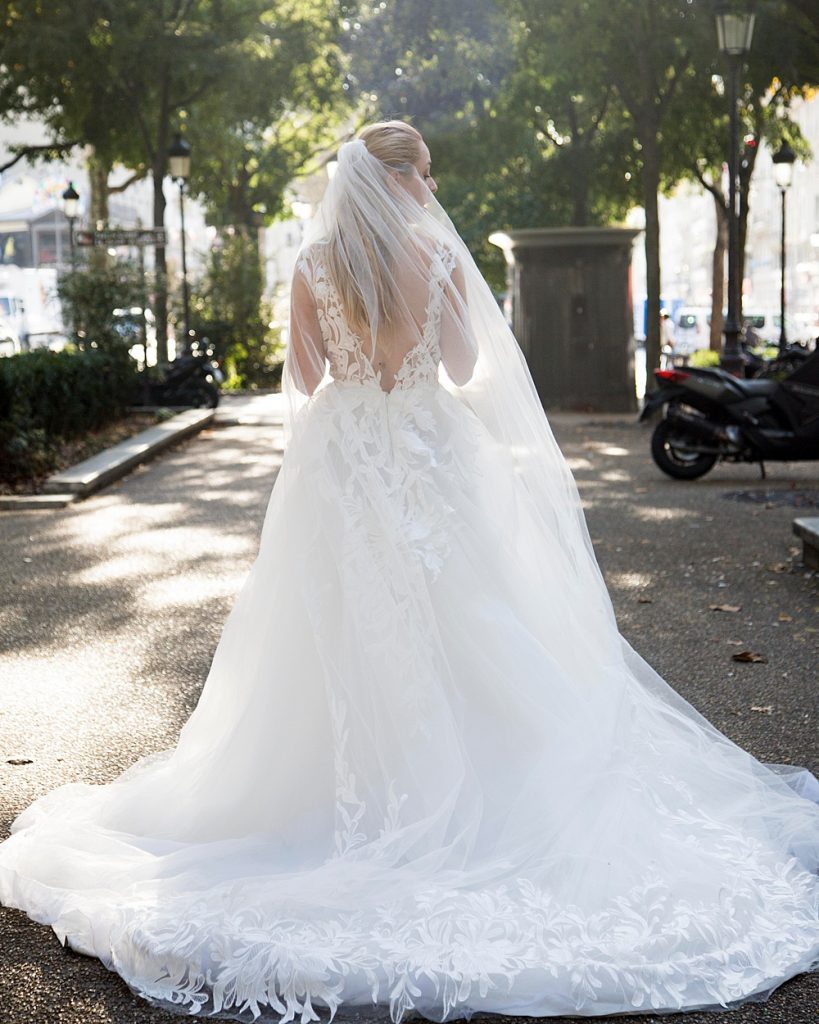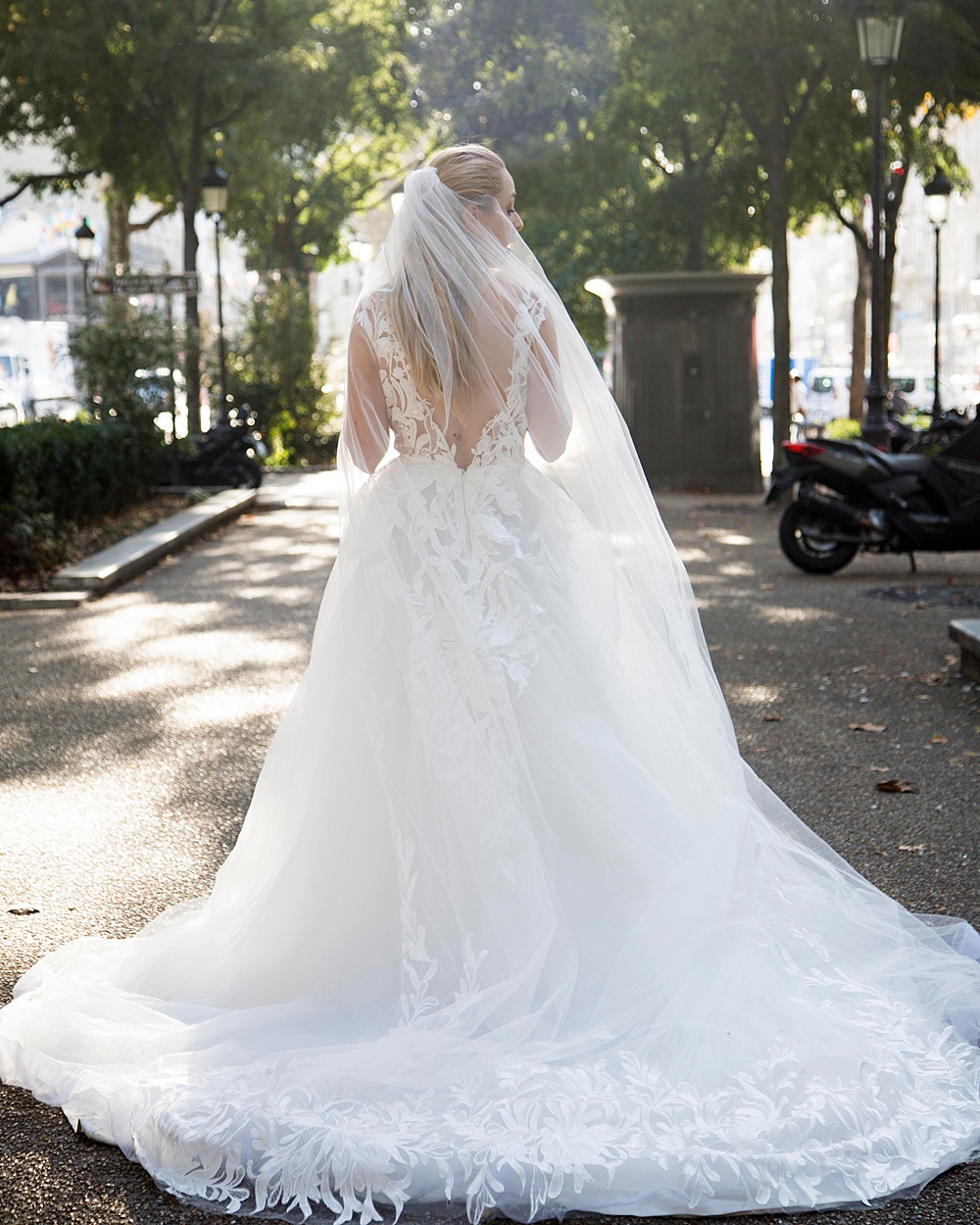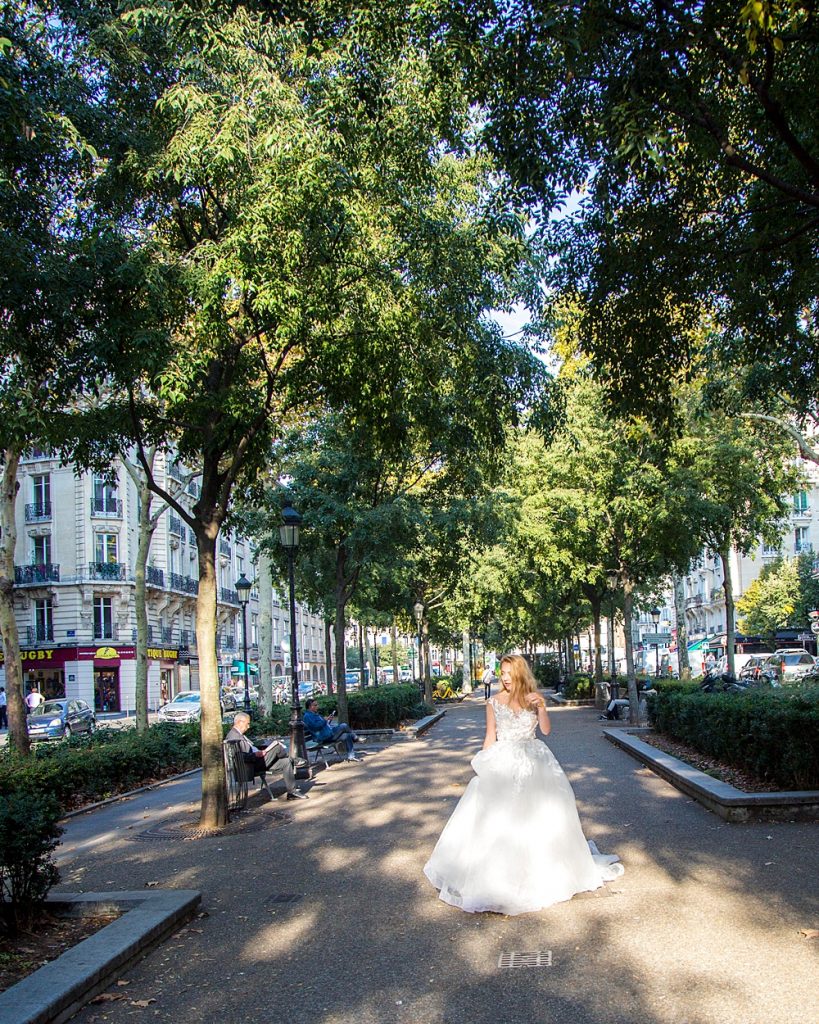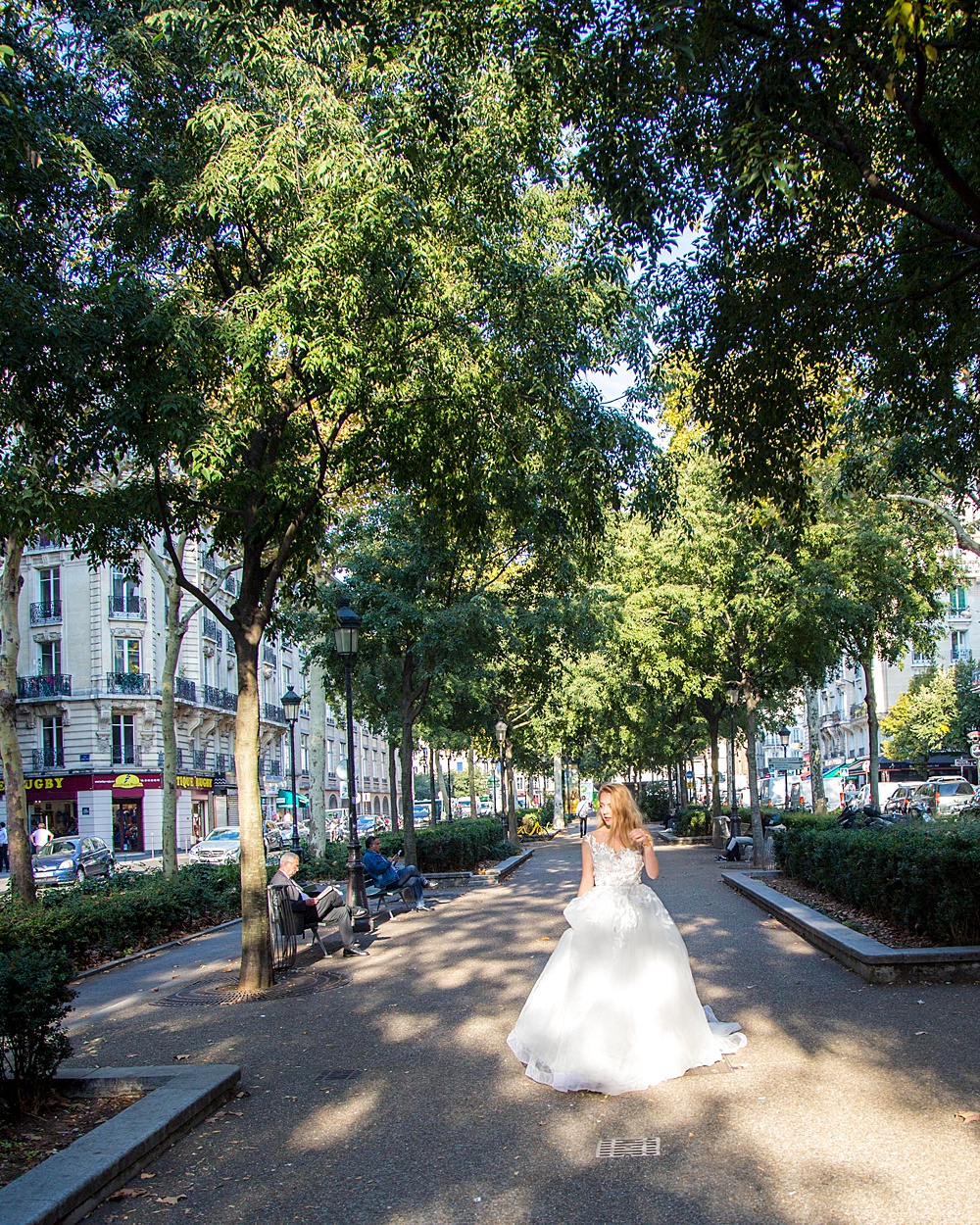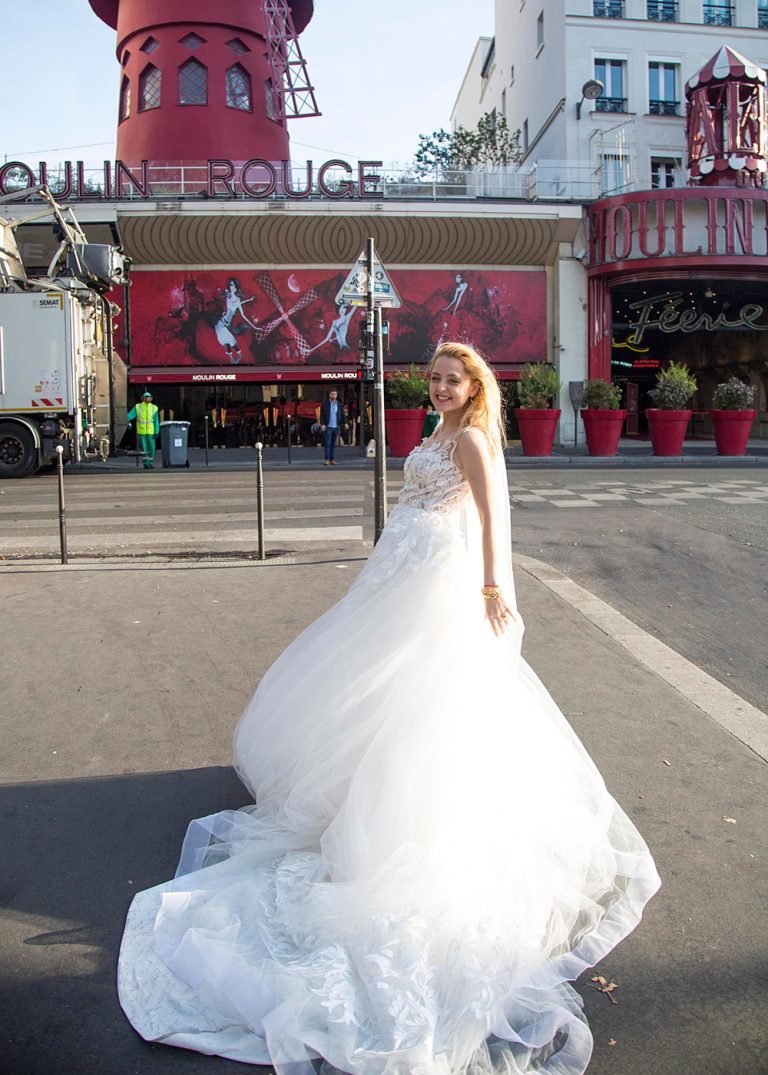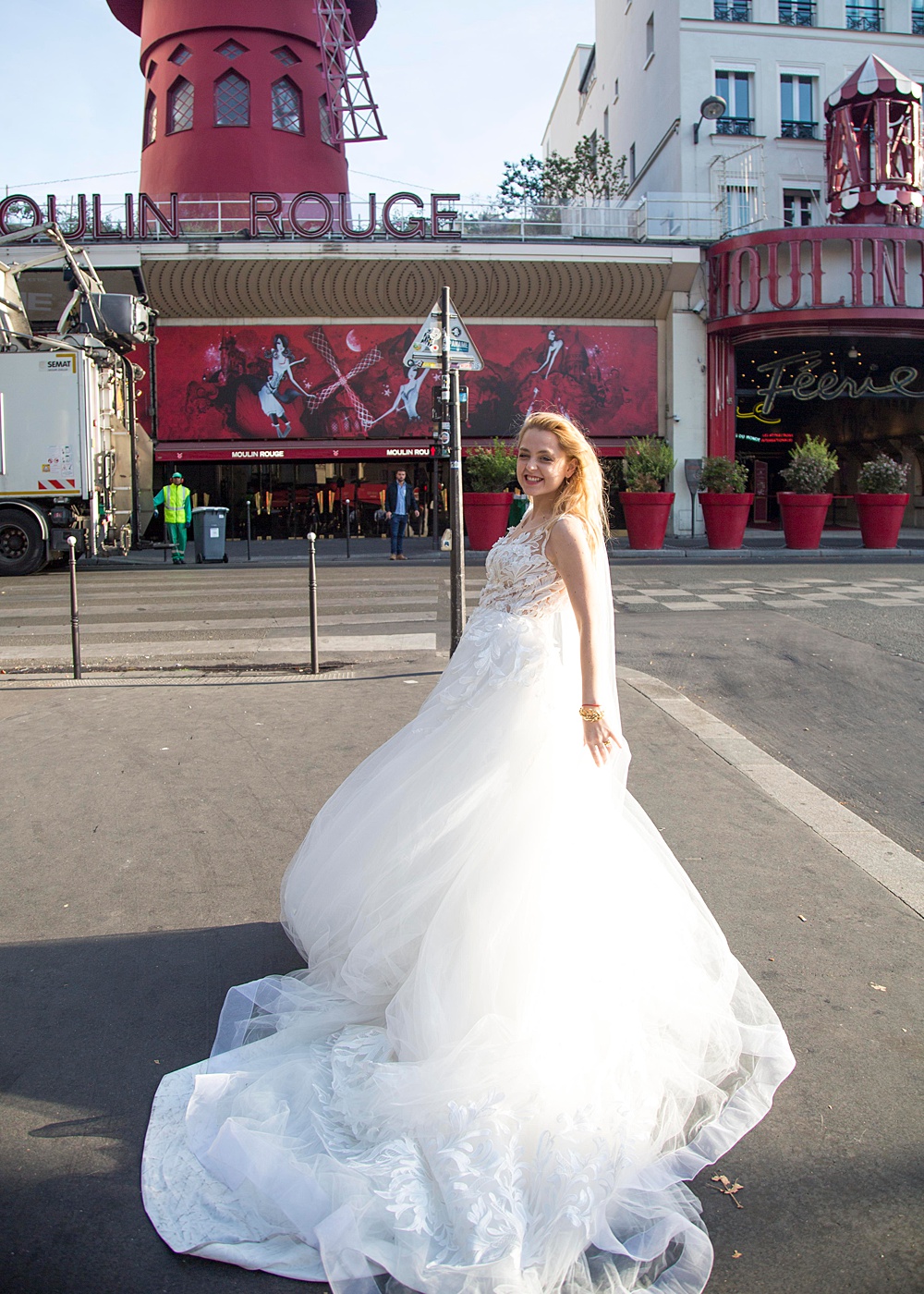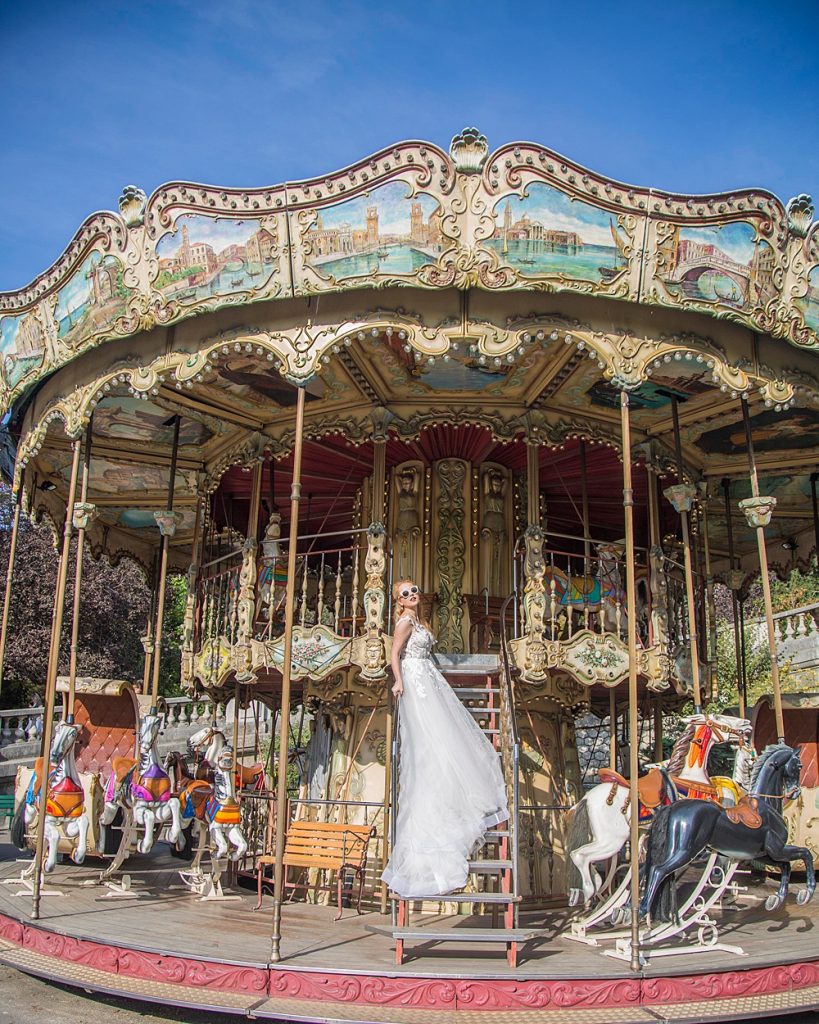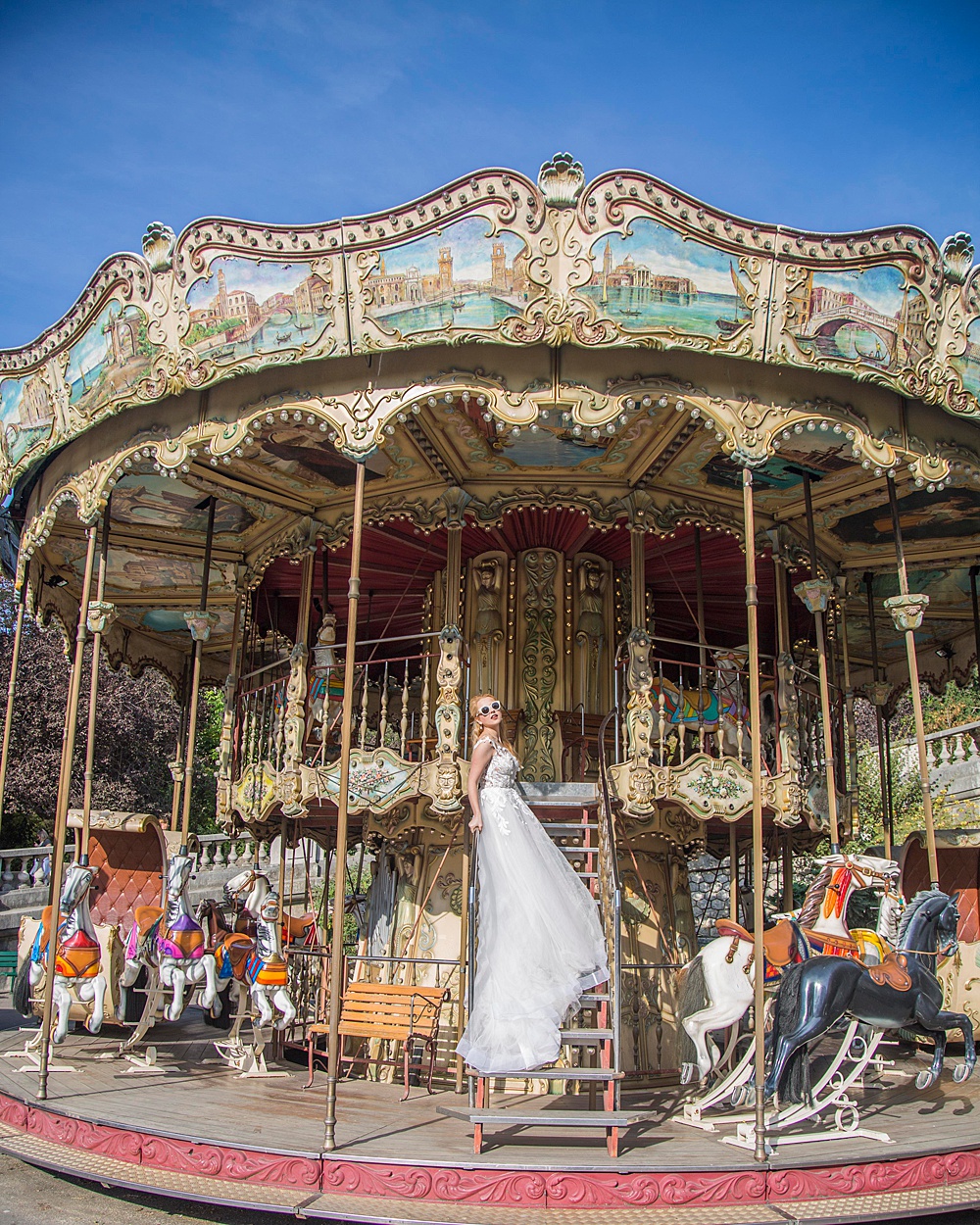 Vendors
Photography: Szu Designs, Inc
Model: Magdalena Pociecha
Wedding Dress: Potapenko Yanchenko
Related
Check out real destination weddings in Paris.