Crystal and Colin's love story reads like a real life rom-com. The pair met after joining a co-ed textile business fraternity and bumping into one another at a roadside garbage clean-up (like so many have before them). He made her laugh, and the rest is history! They endured a temporary long-distance relationship, moved to California and started a life together. The day after they moved in together, their dog Grady greeted Crystal with a gift that was tied around his neck – but not before mistaking it for a new shiny chew toy! Of course, leave it to the dog to provide some comedic relief during the most romantic moment of their lives! Just like their friendship started with a laugh, so did their engagement.
Crystal and Colin whisked their guests off to the East Coast, where it all began, for a cozy destination wedding just off the coast of Southport, NC (where they shot the Nicholas Sparks movie, Safe Haven starring undeniable hotties: Julianne Hough and Josh Duhamel.) Real life rom-com, I'm telling you!
Shoals Club on Bald Head Island serves real-deal photogenic scenery – giant oak trees along a quiet shoreline, hello! Who knew a place called "Bald Head Island" could be so romantic and dreamy!
As a precursor to their lavish, tropical honeymoon in Hawaii… Crystal and Colin incorporated lush green orchids, succulents, lilies and natural driftwood into their ceremony and celebration. I loved that they kept it so simple, and so "them" – from the DIY details to the butter beer and a Cleveland Indians cake (talk about making it your own!)
Everyone was dressed to the nines just as you'd expect for the cozy, intimate beach wedding of two fashion and textile aficionados; a classic mermaid style wedding gown for the bride, minty sea-green for the bridesmaids, and beachy linen for the groomsmen. Even their cake screamed "adorable beach wedding" with its oceanic ombré detail. A big thanks goes out to J. Christina Photography who did such a fantastic job capturing every single detail of this beautiful destination wedding on Bald Head Island. Enjoy!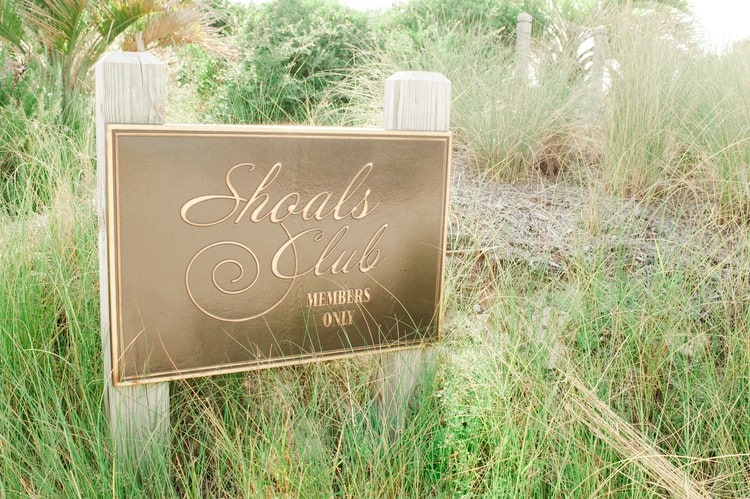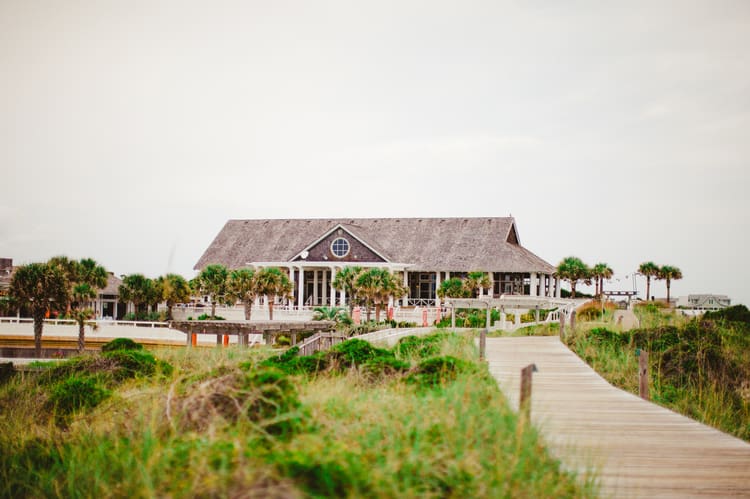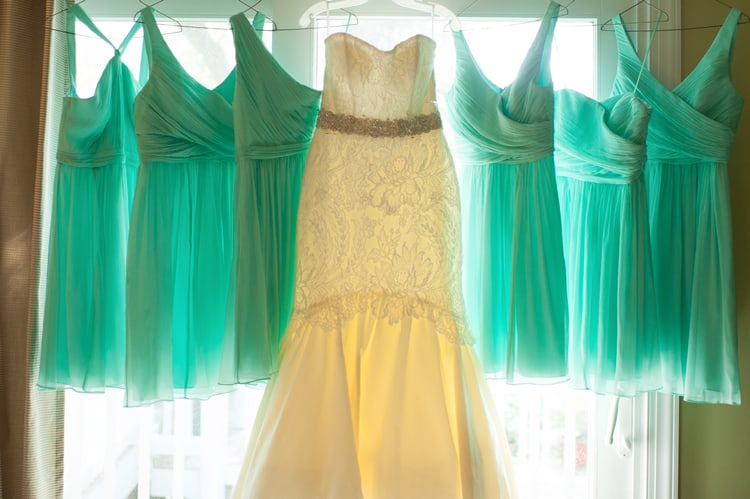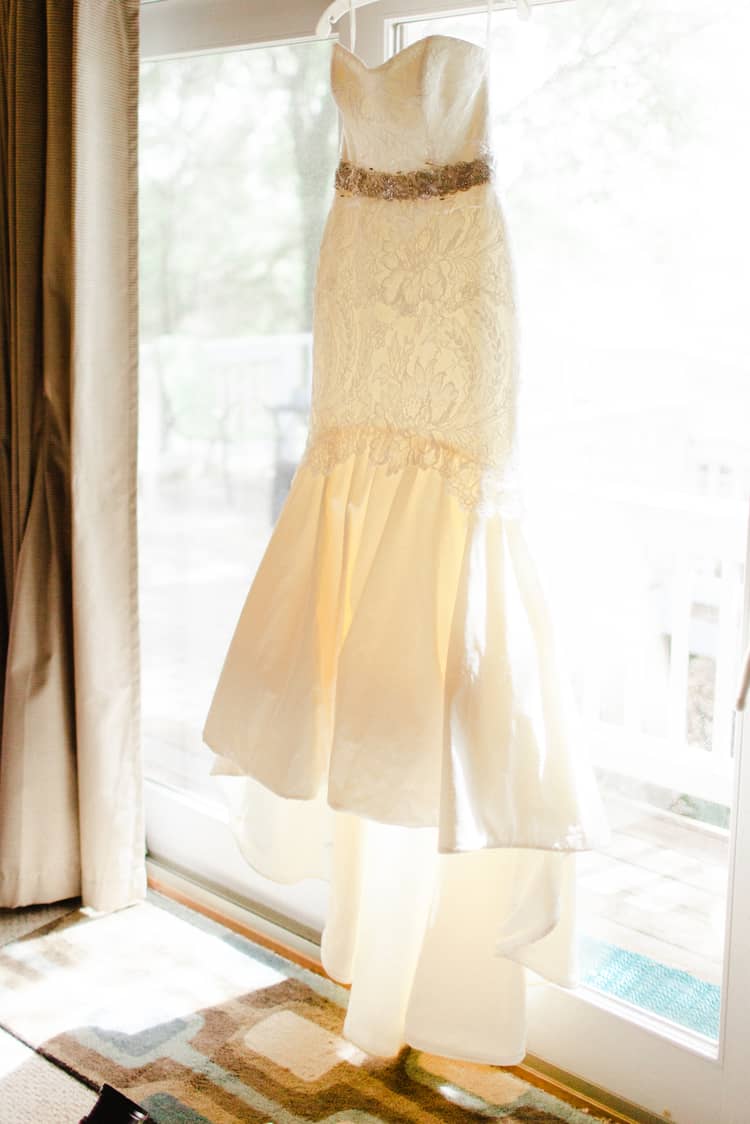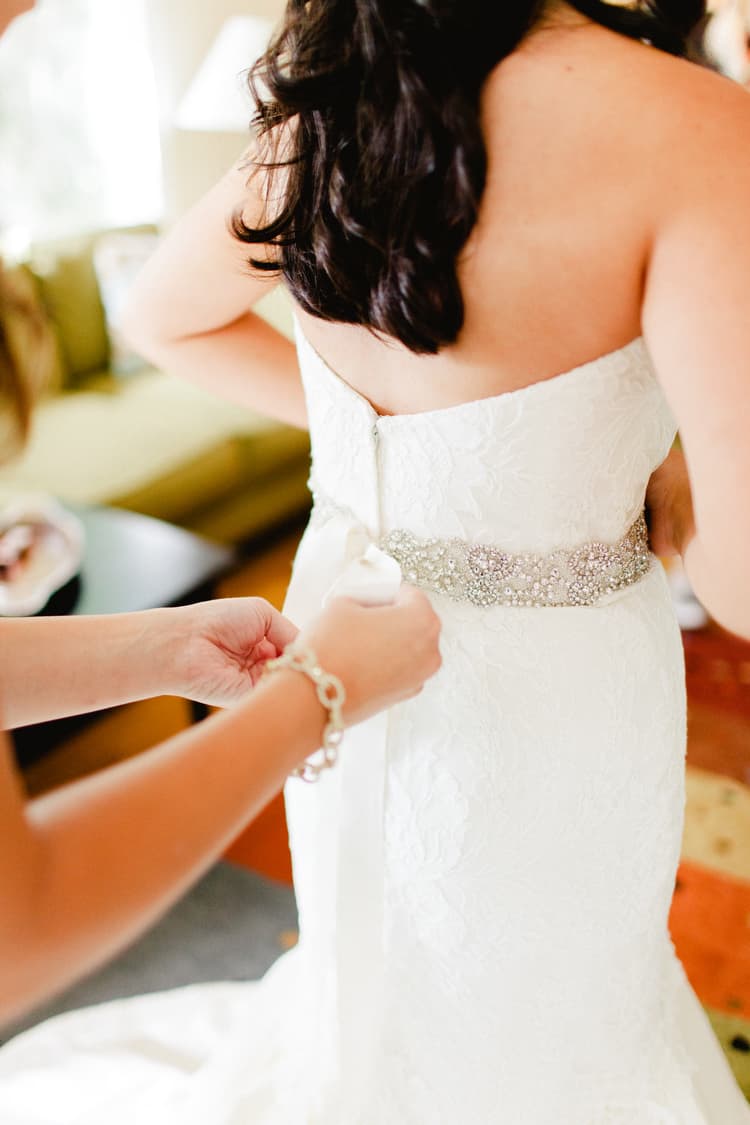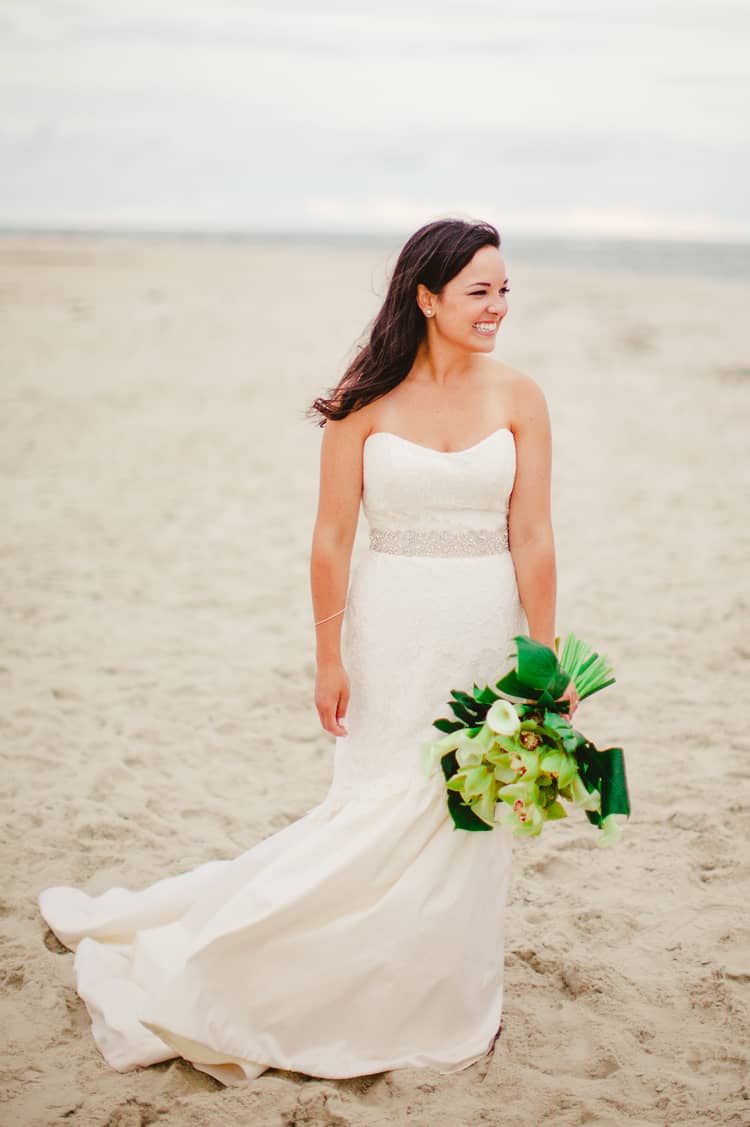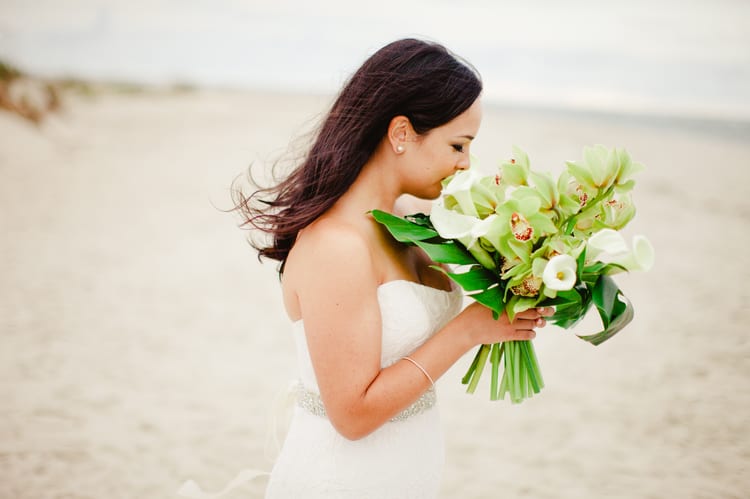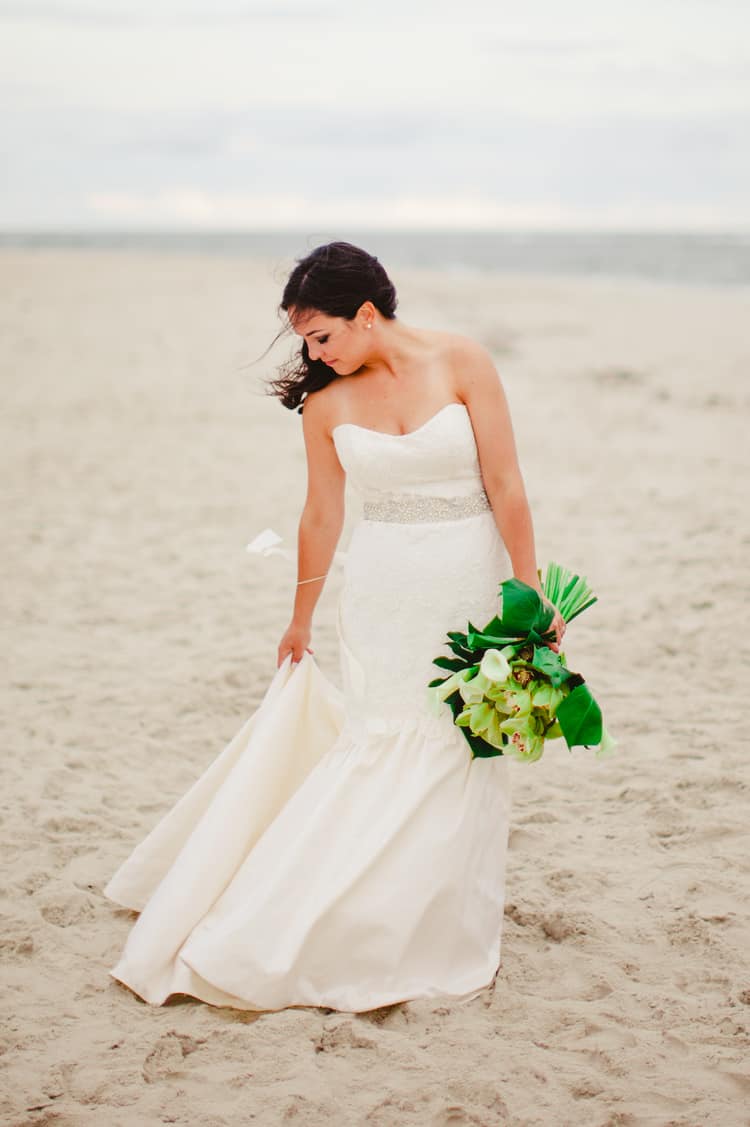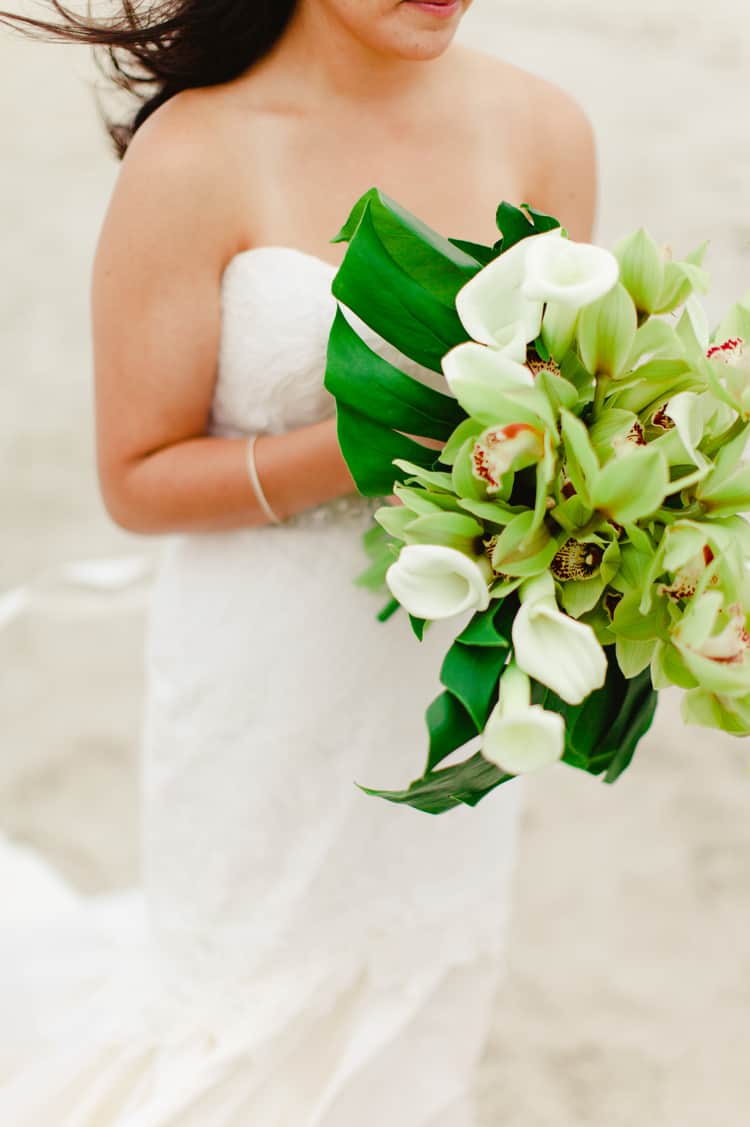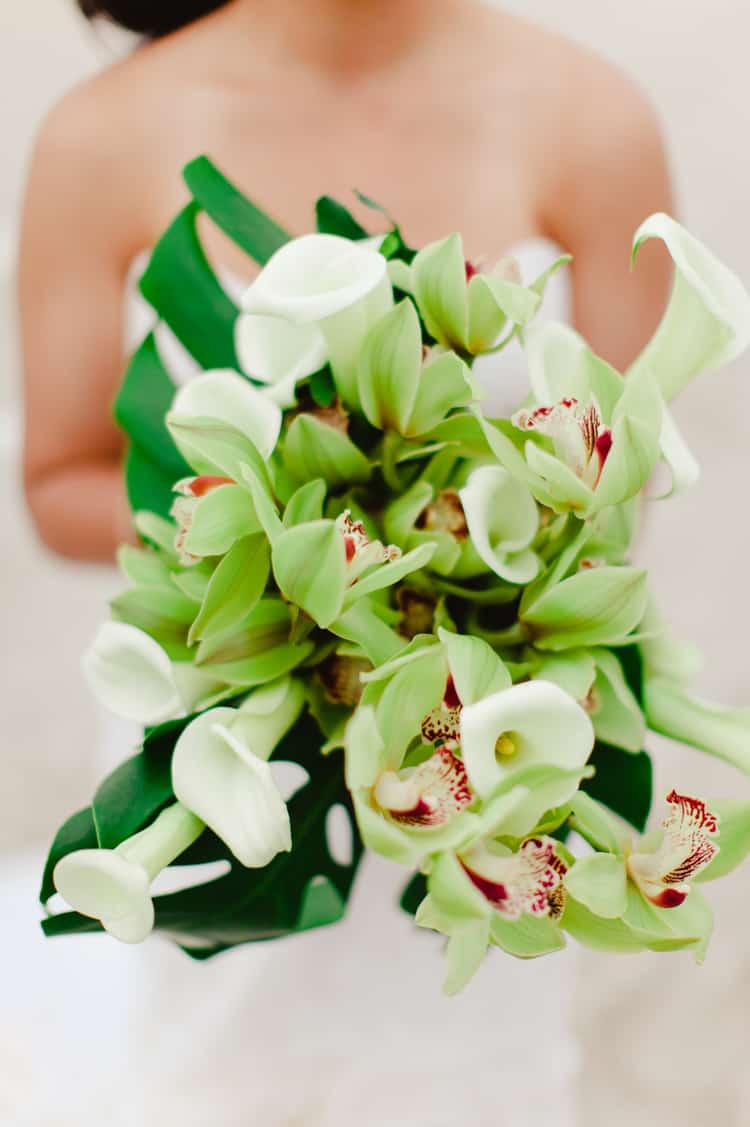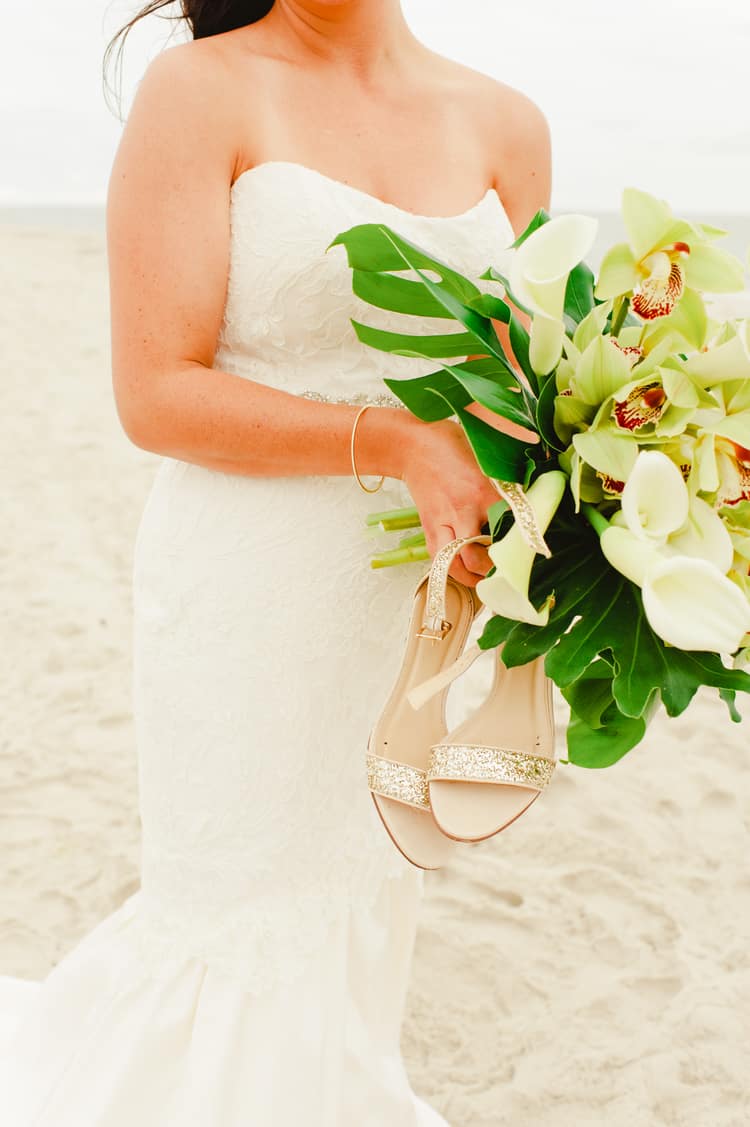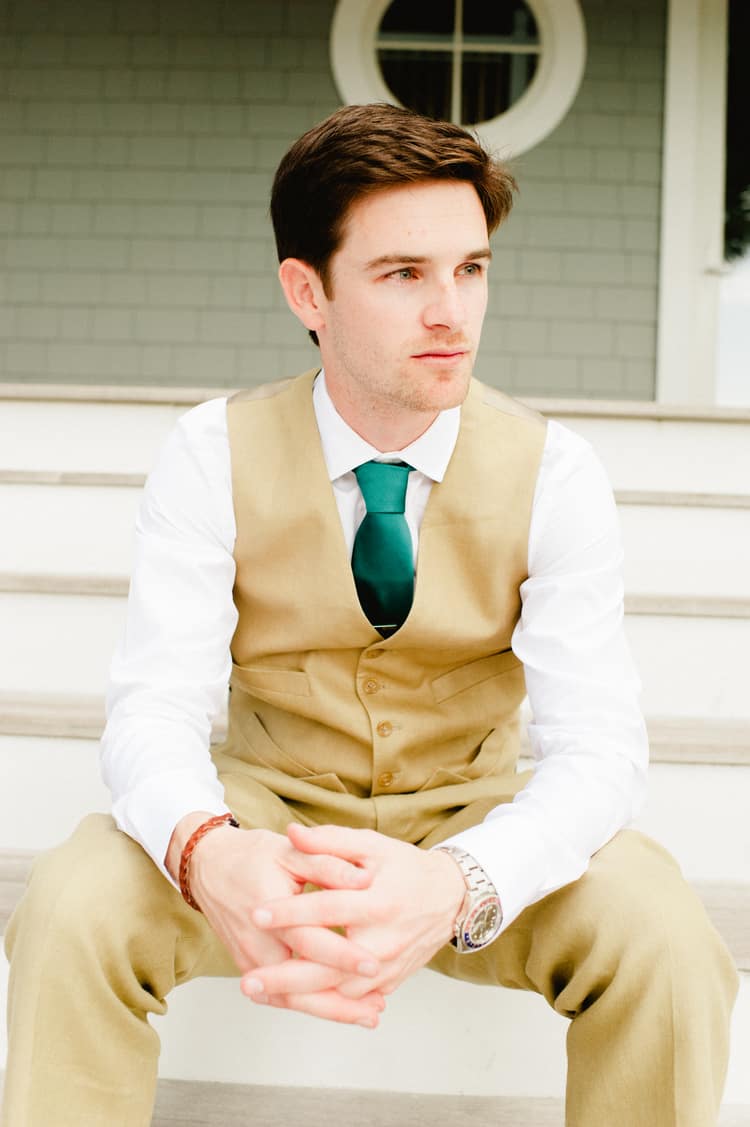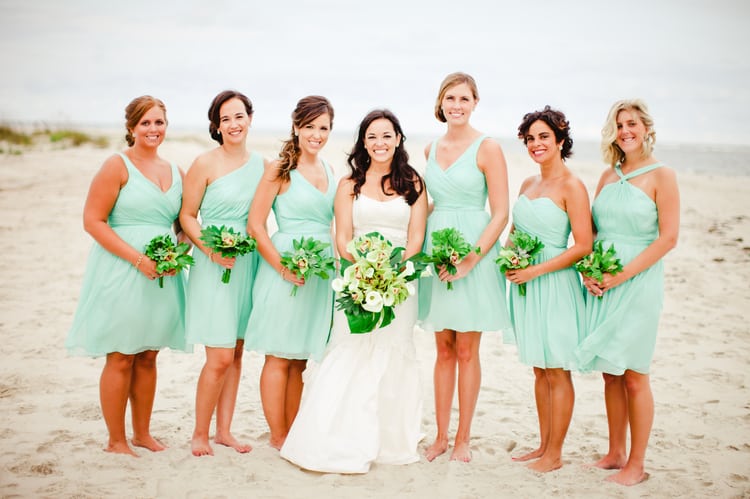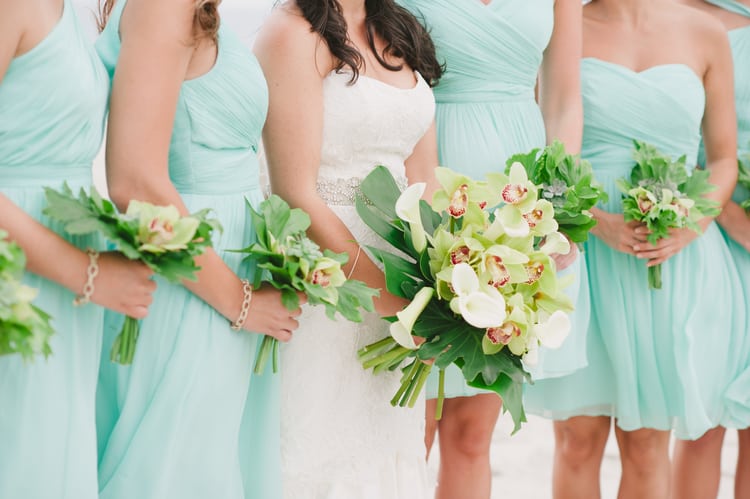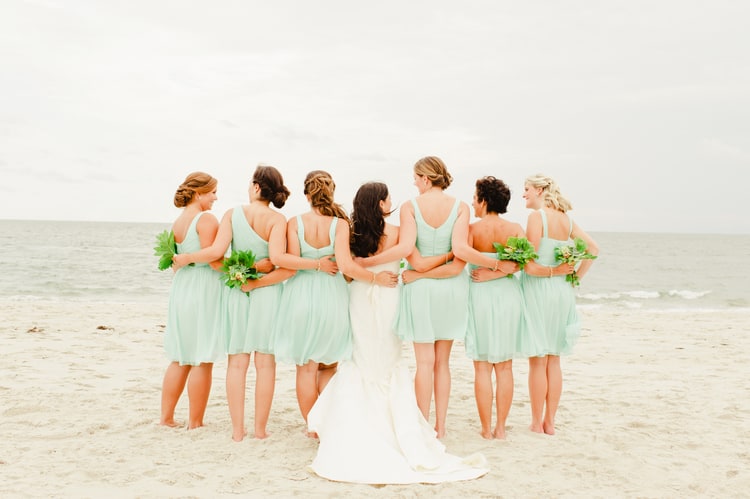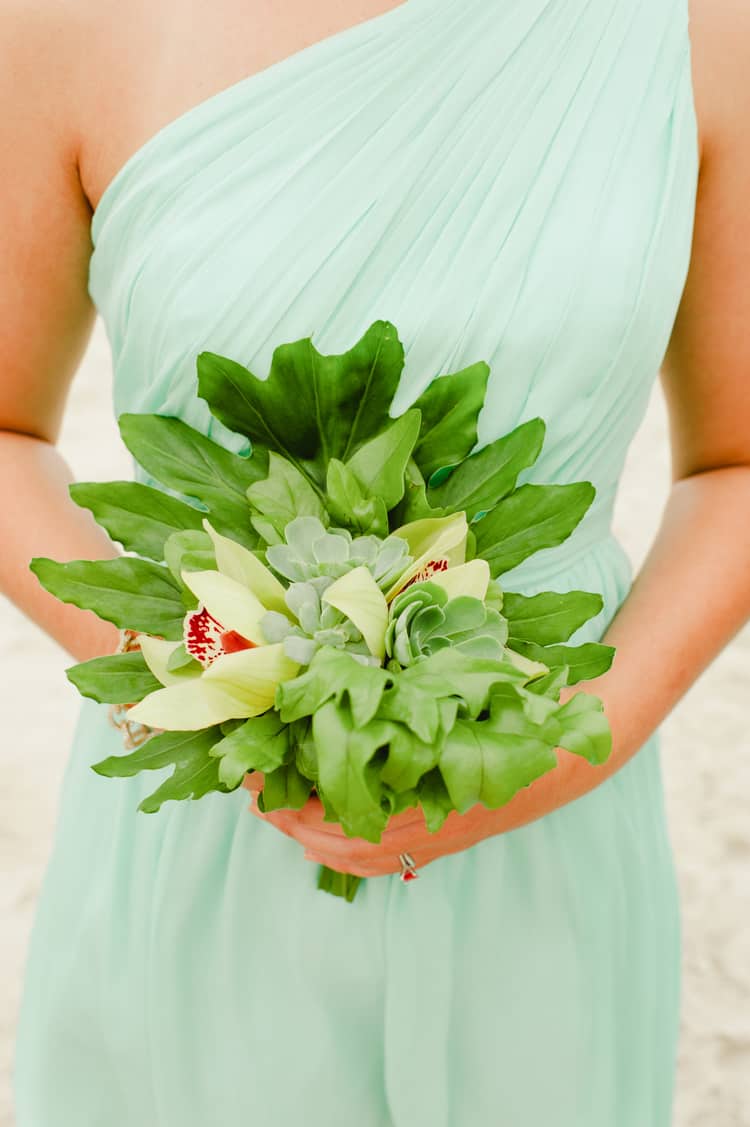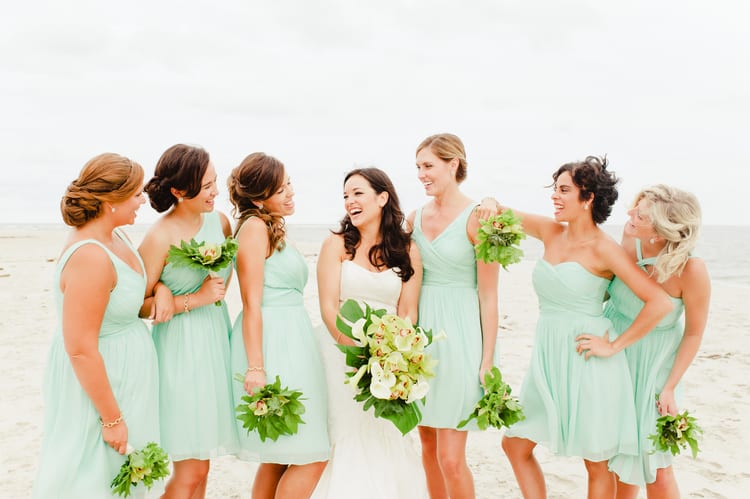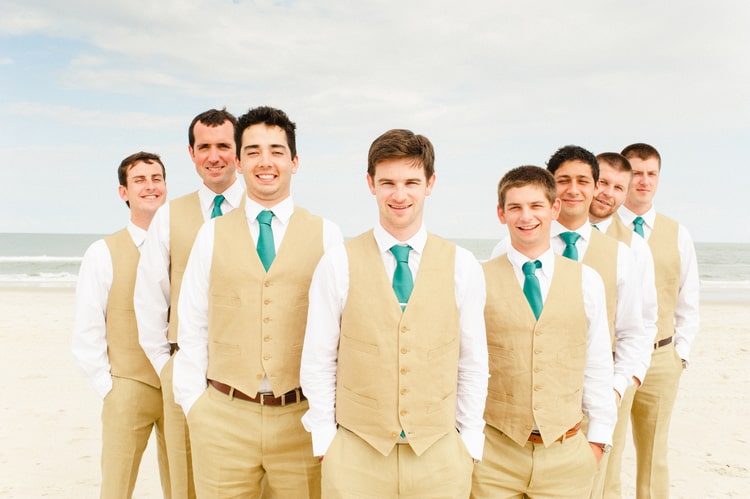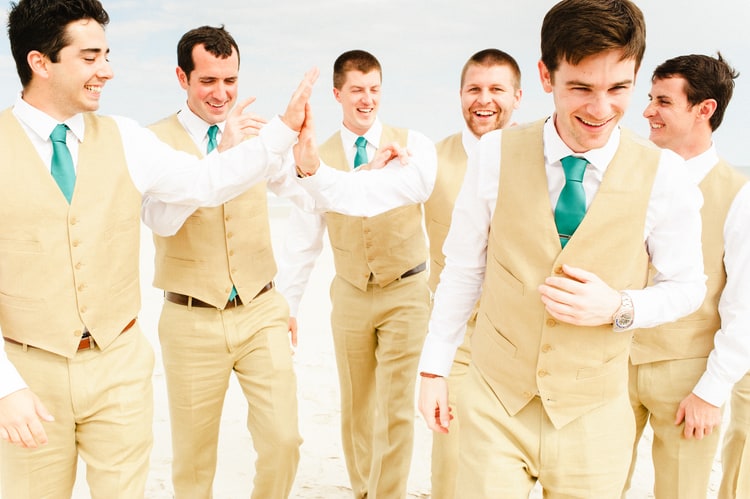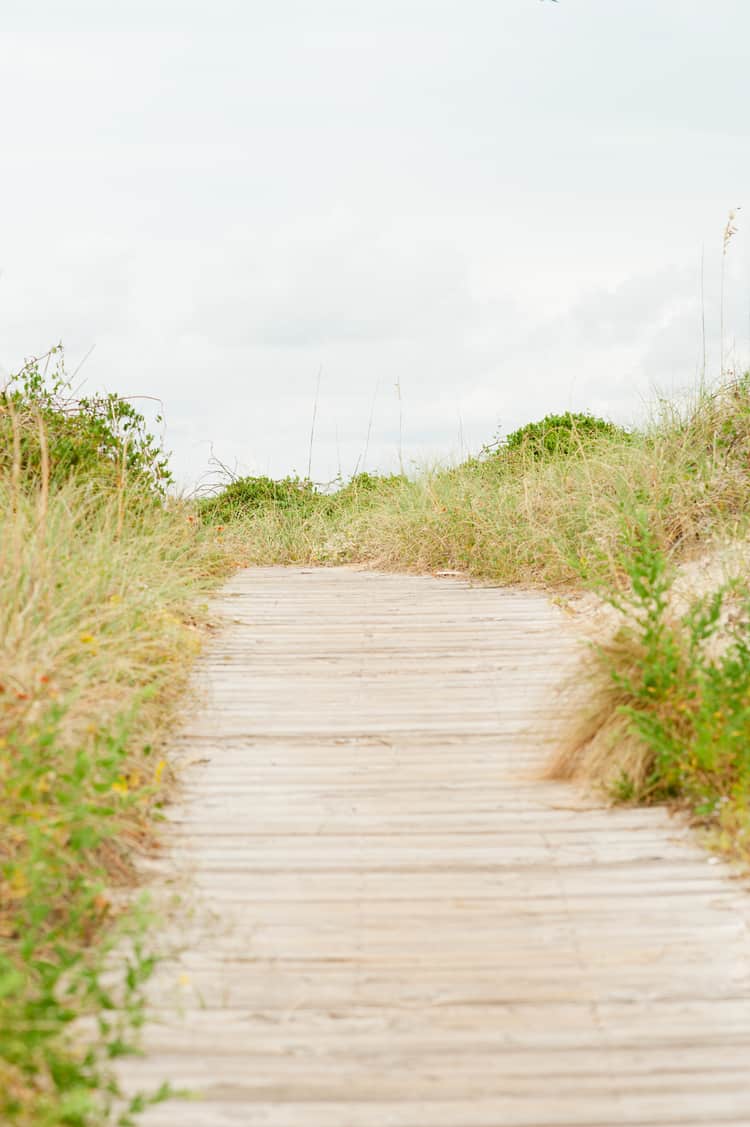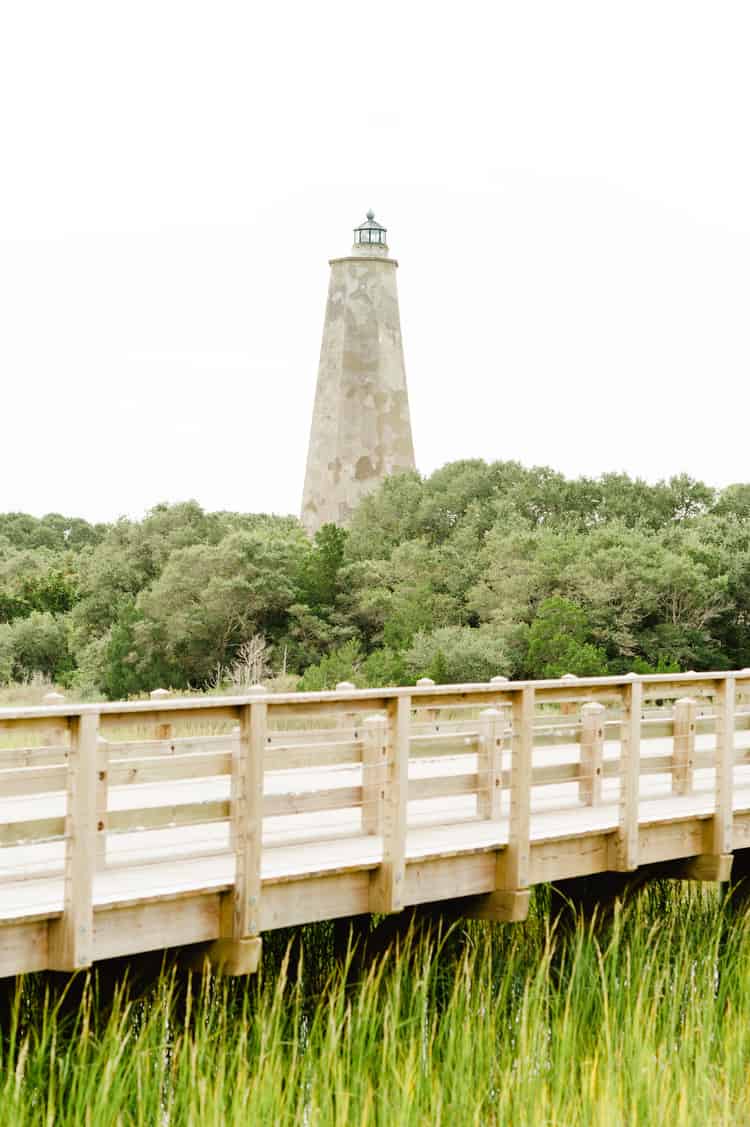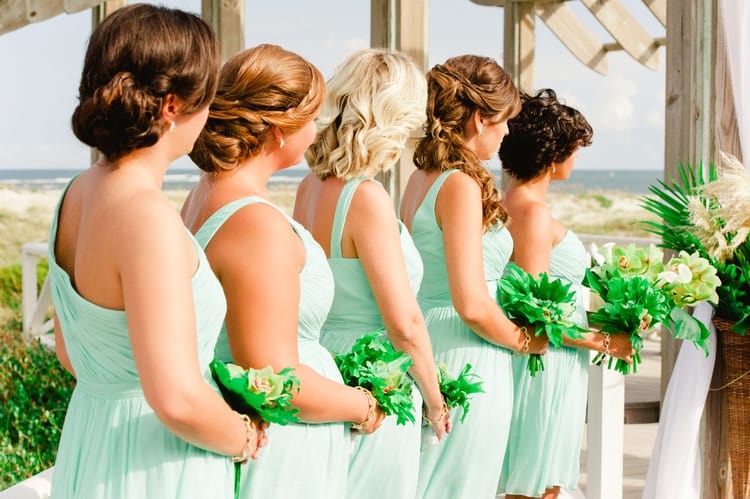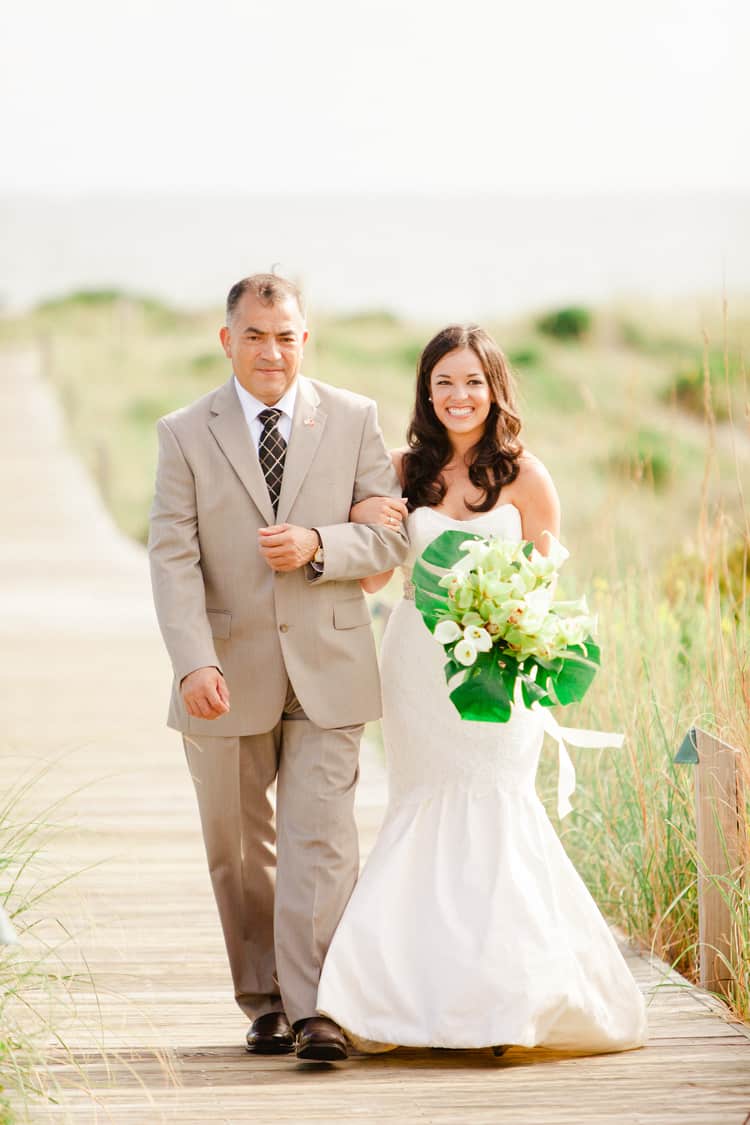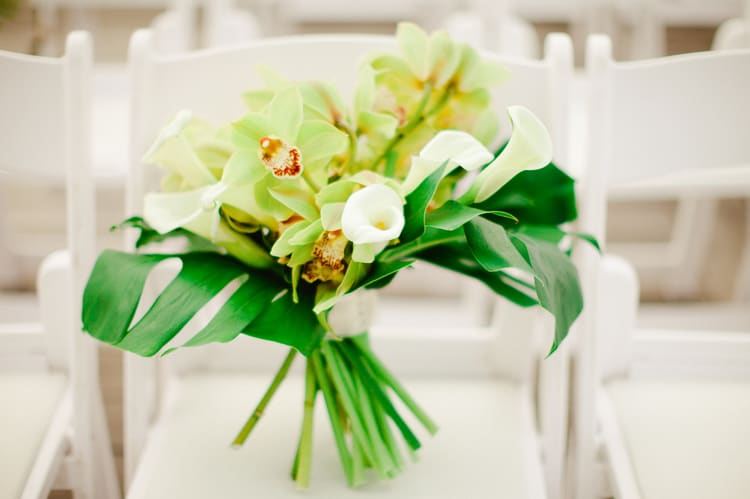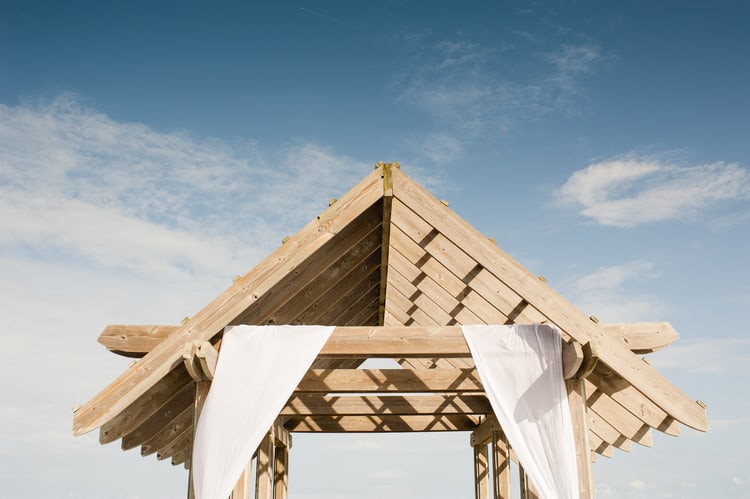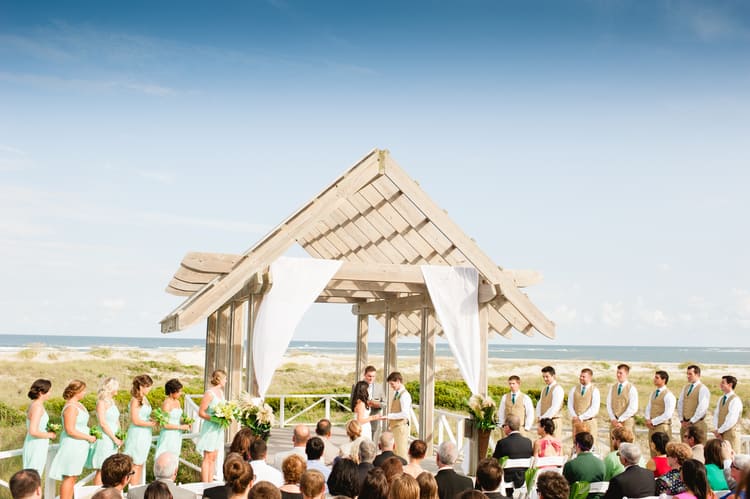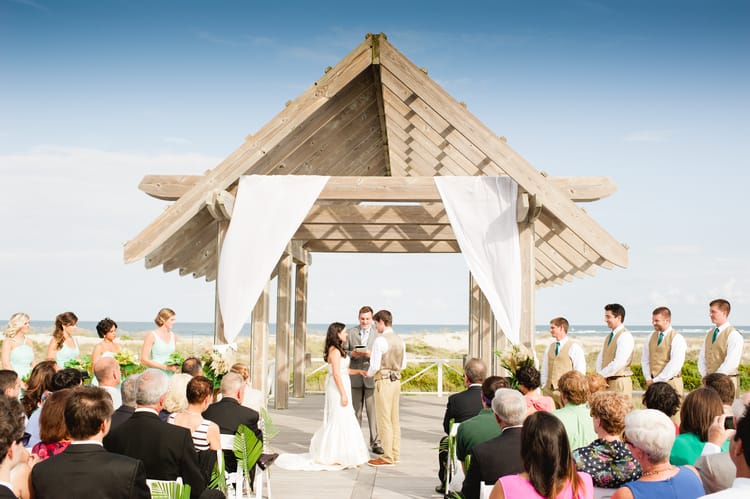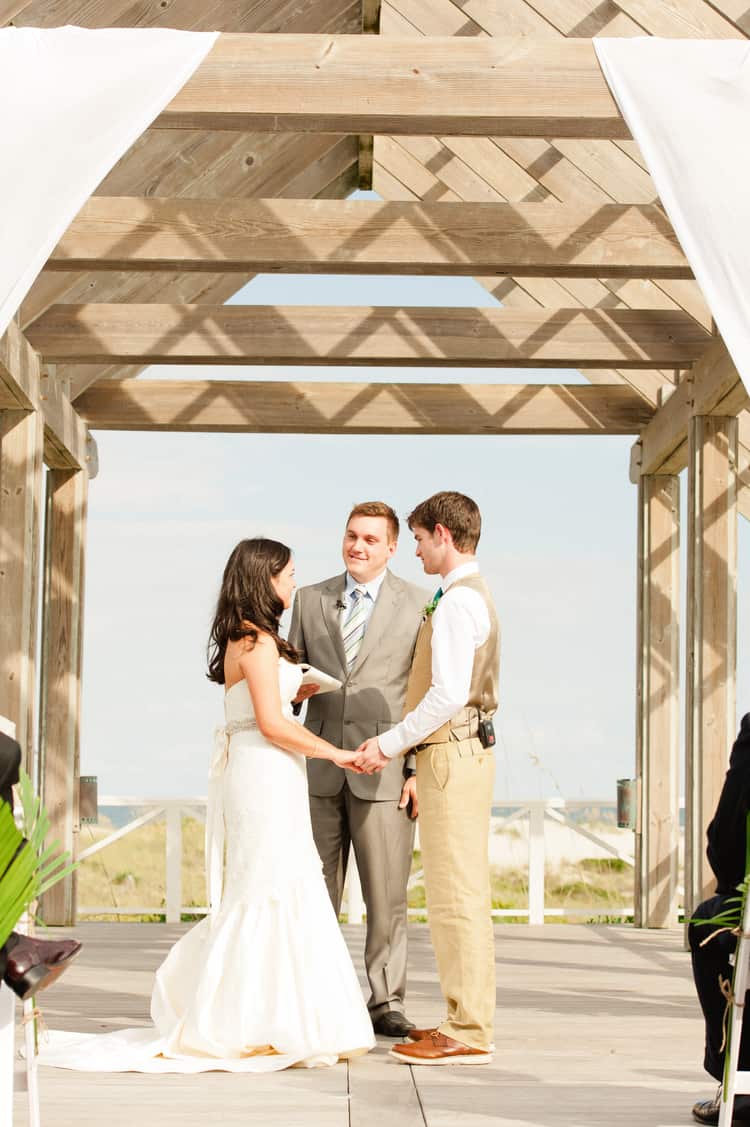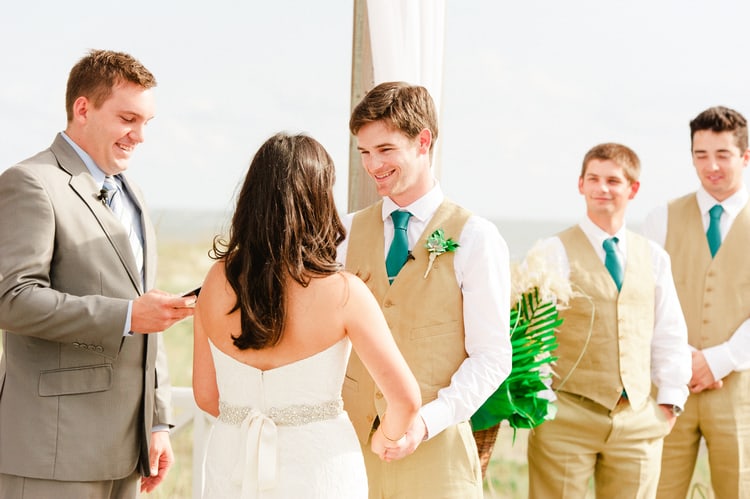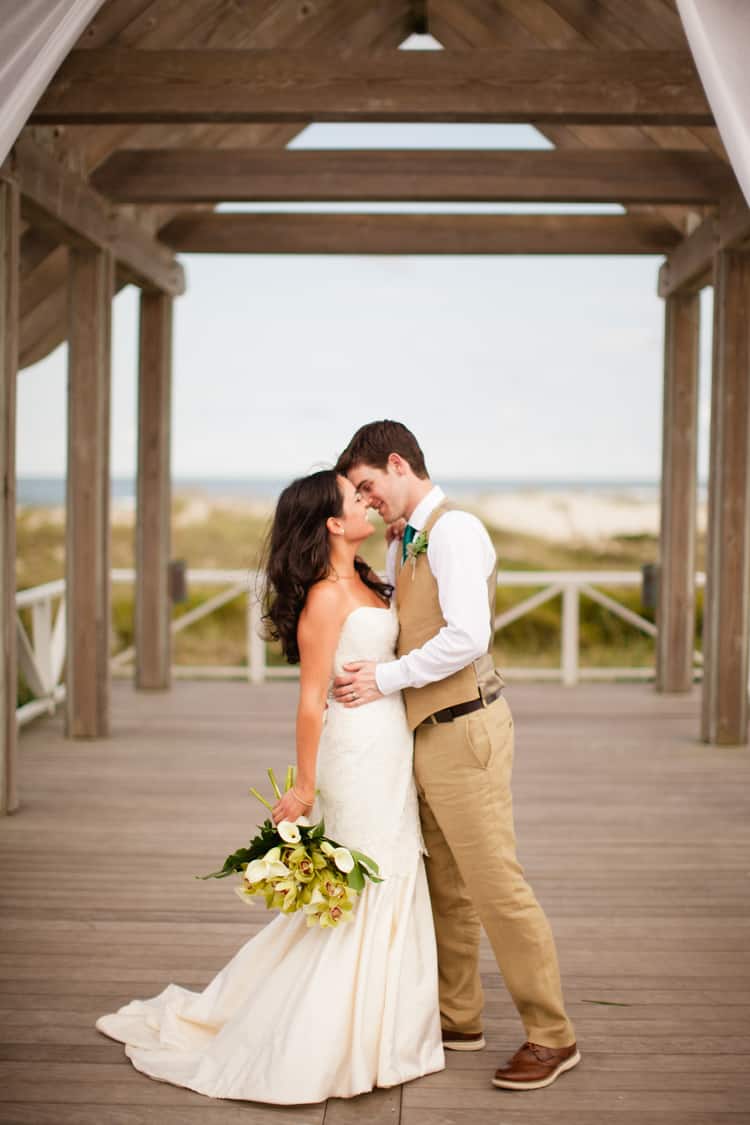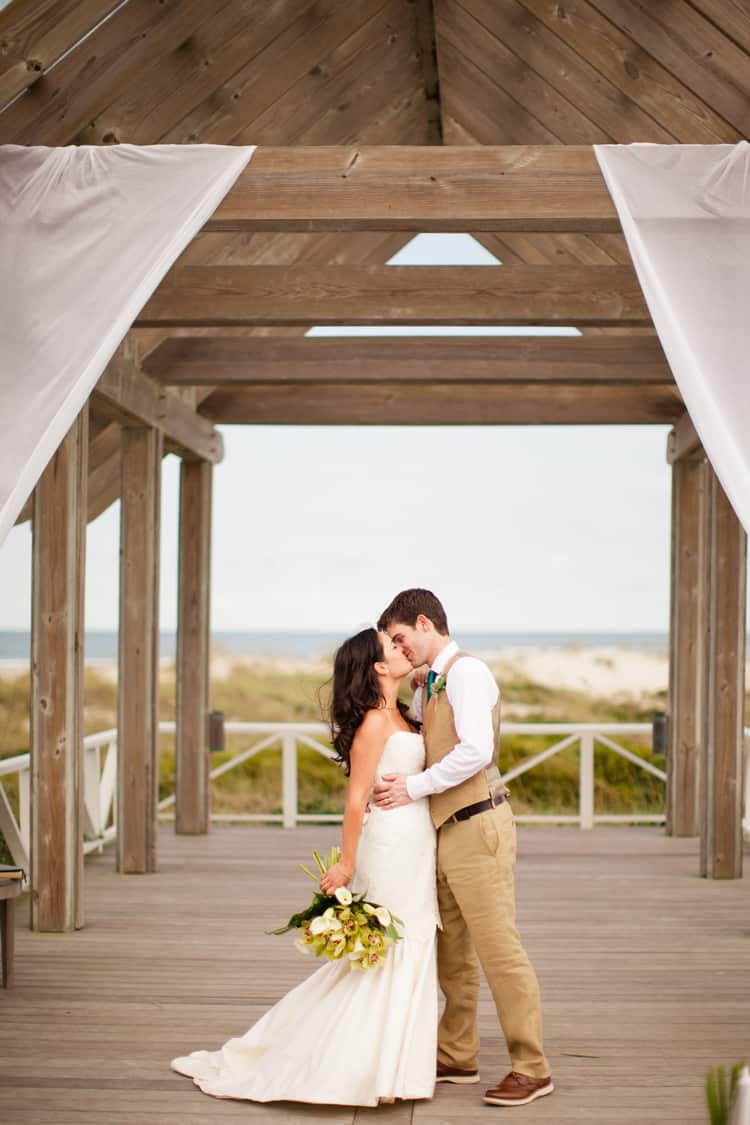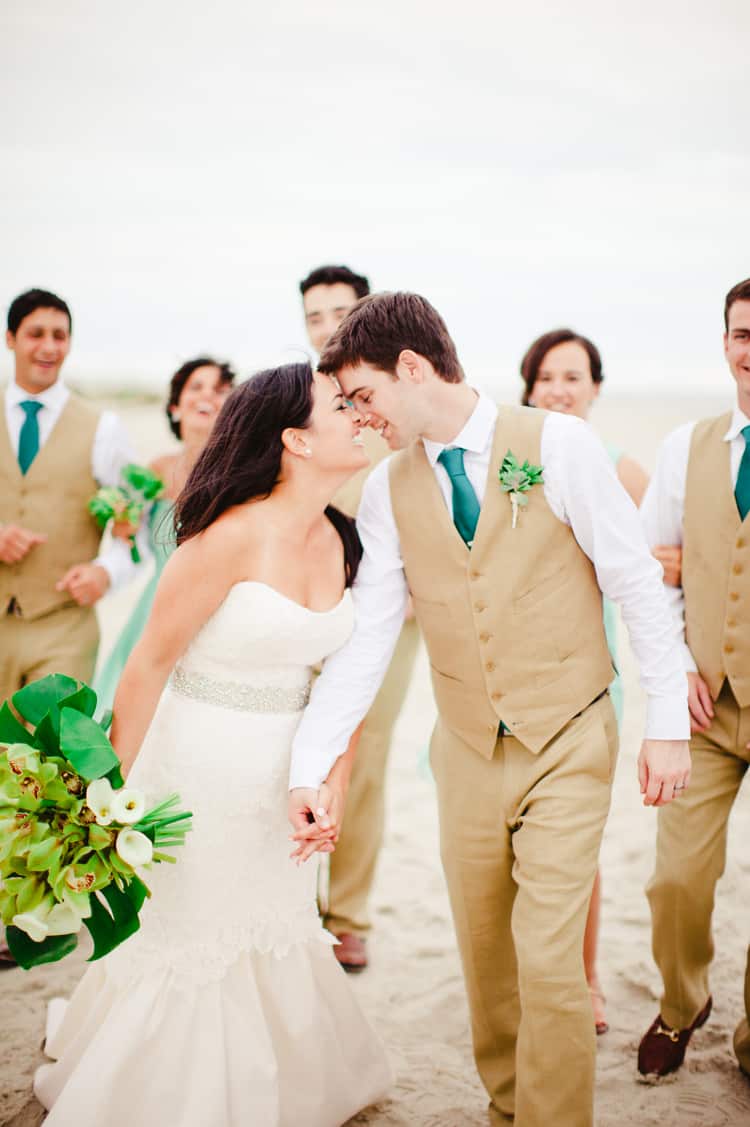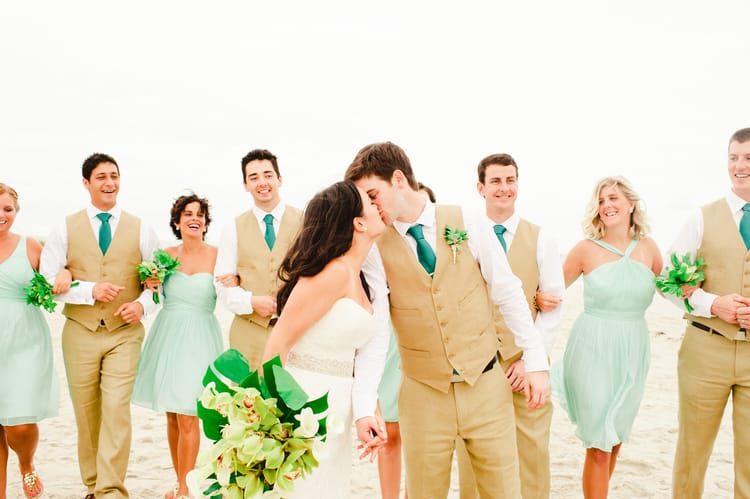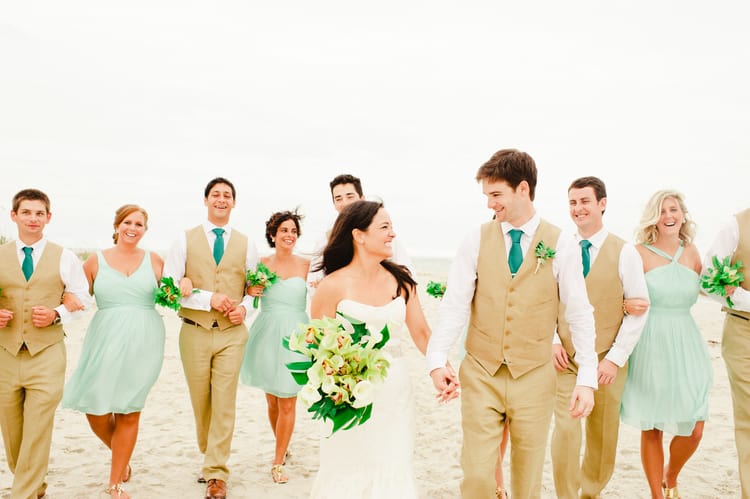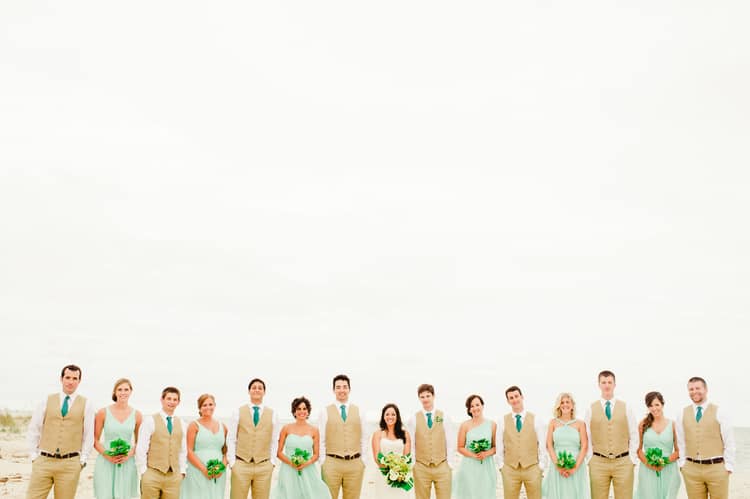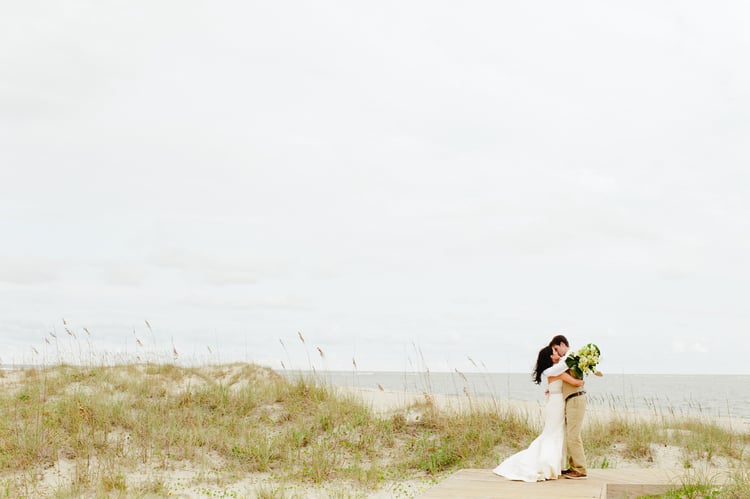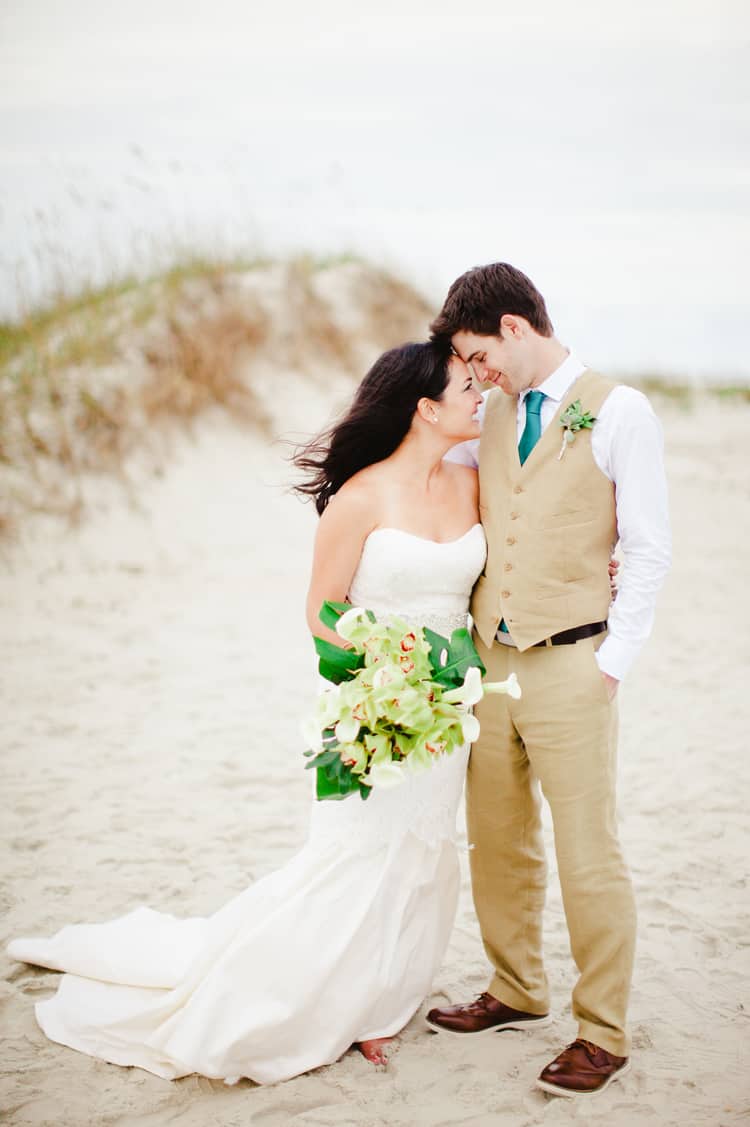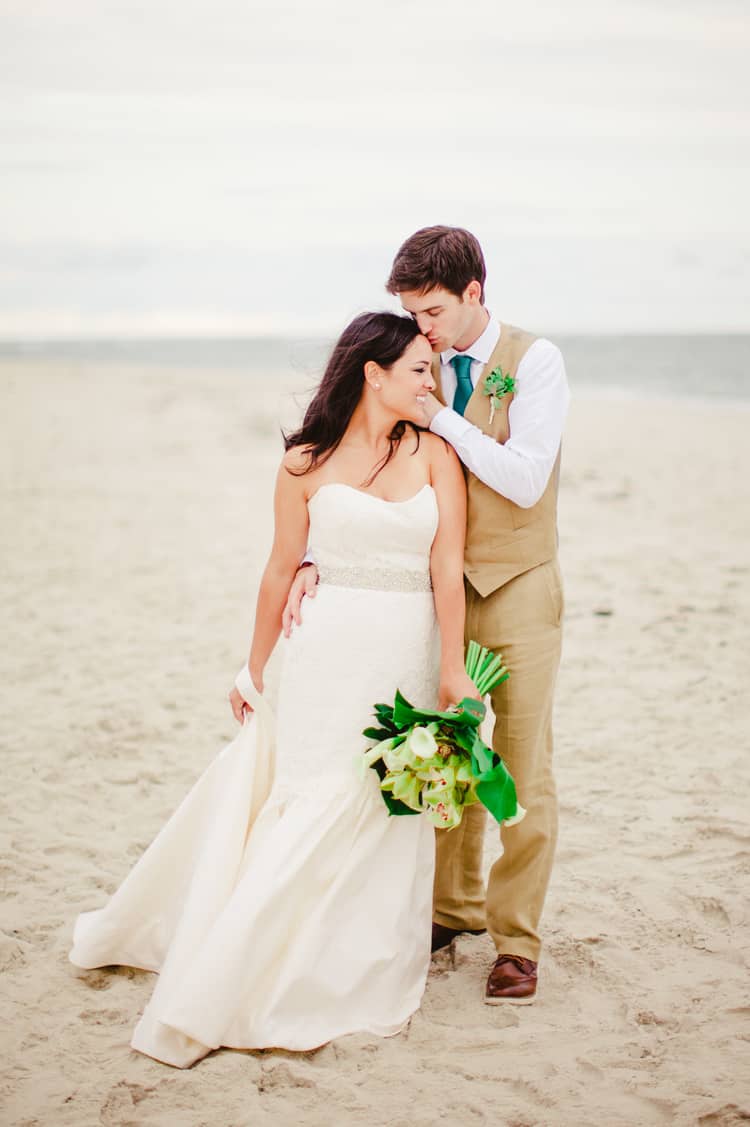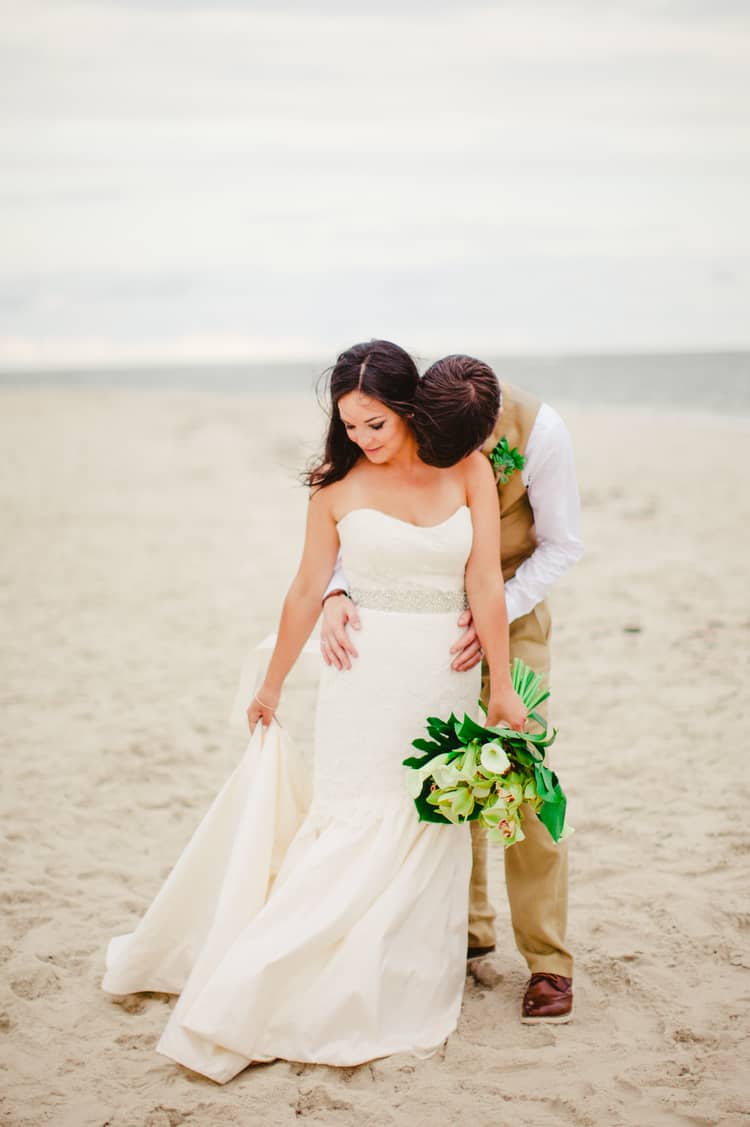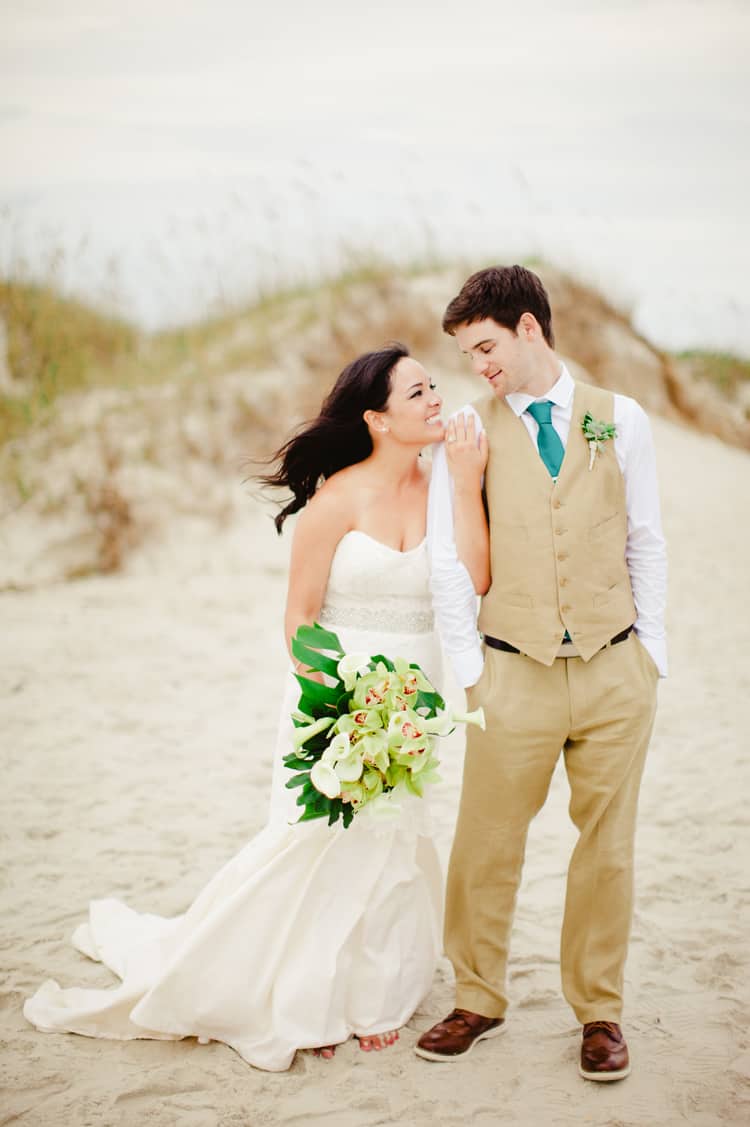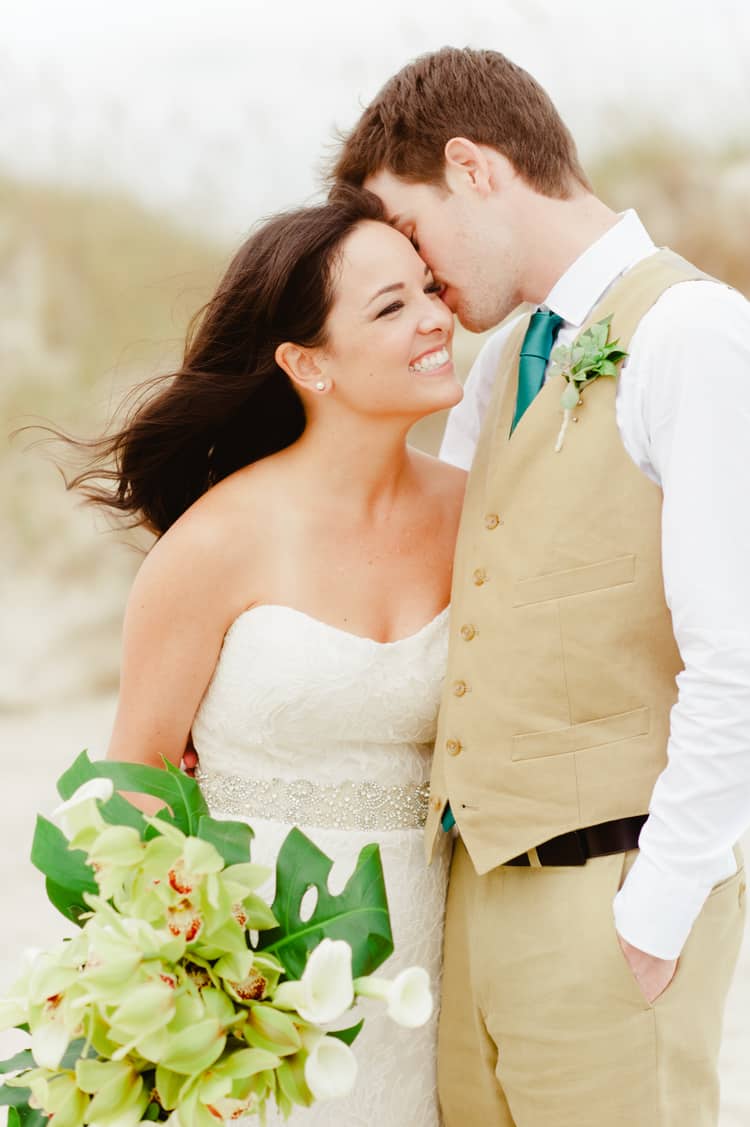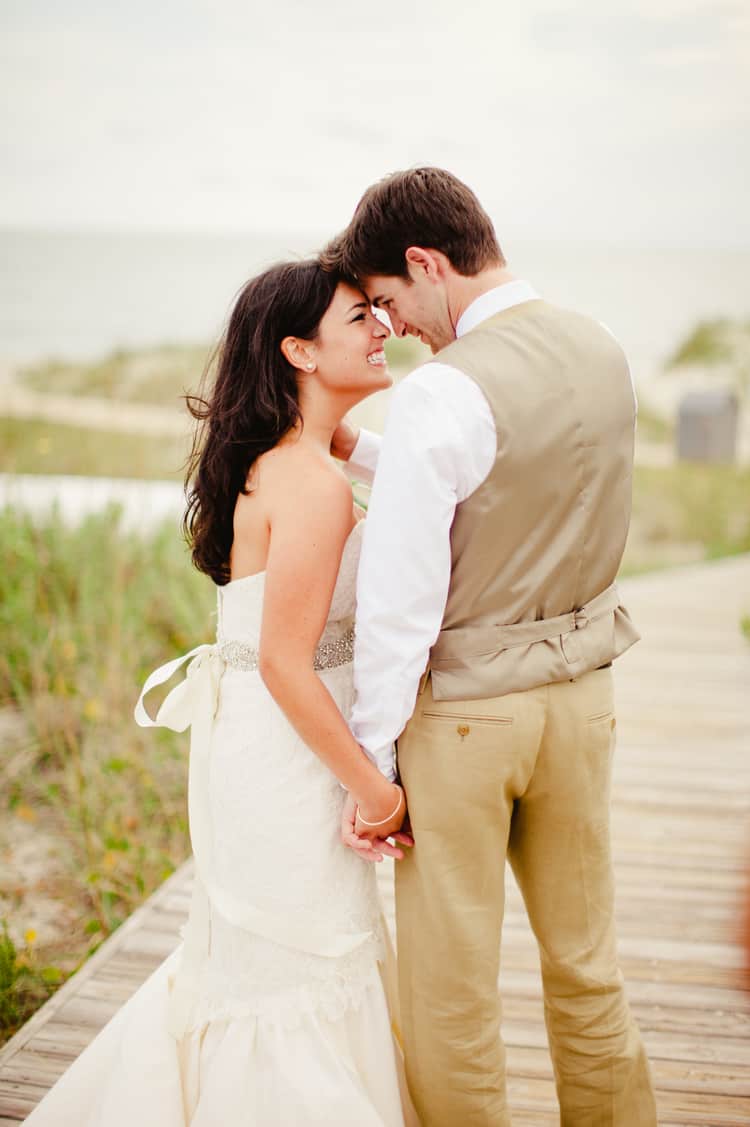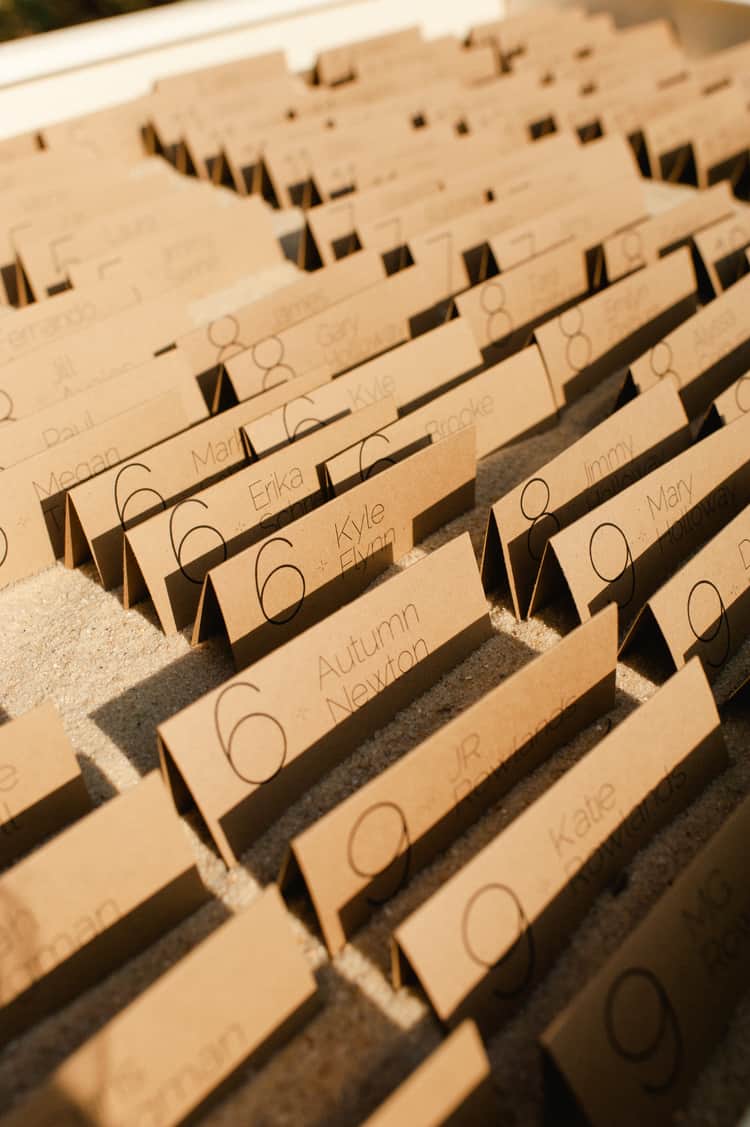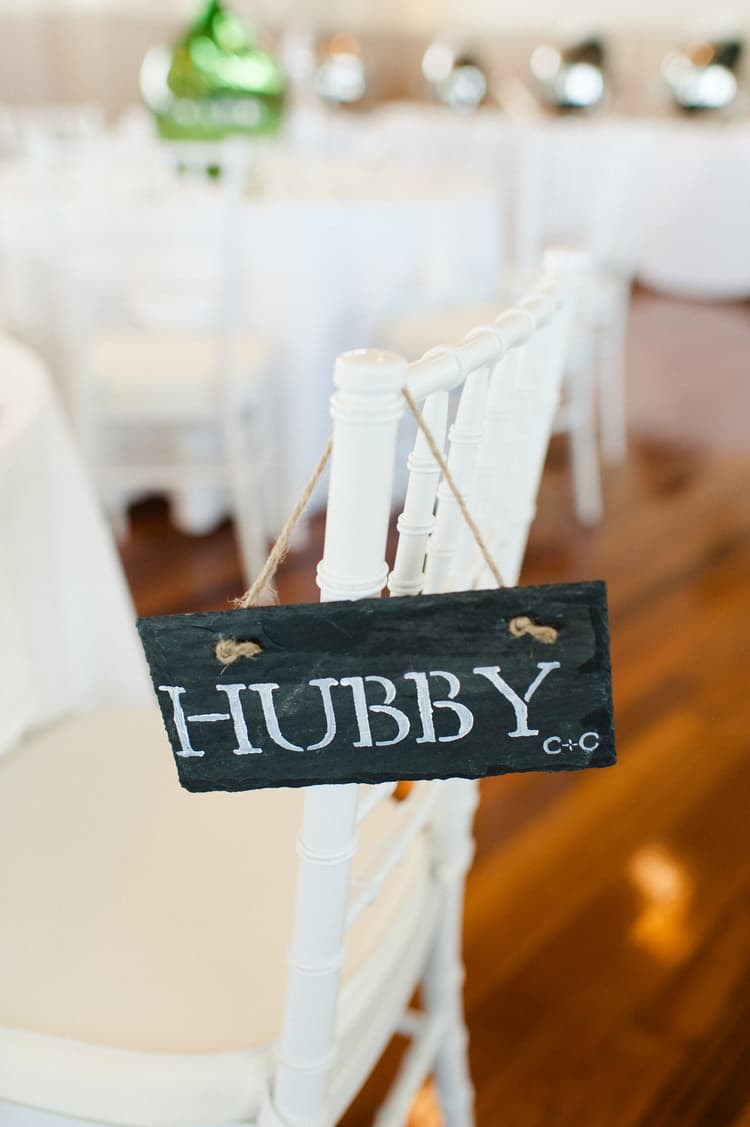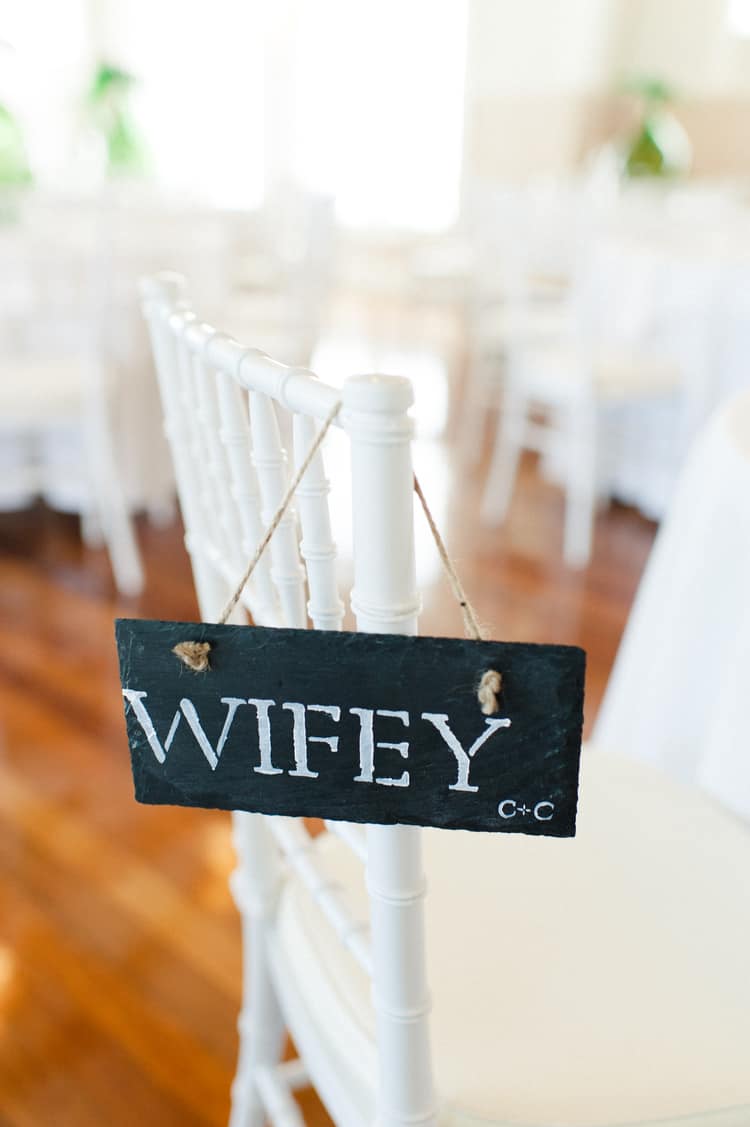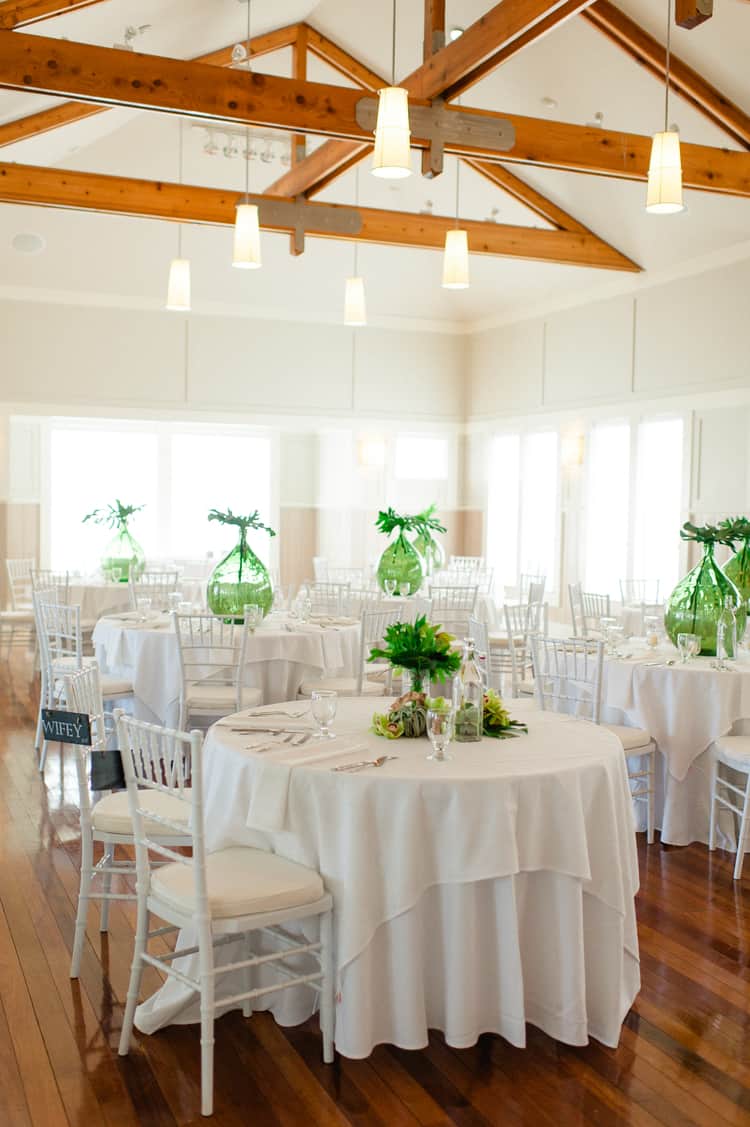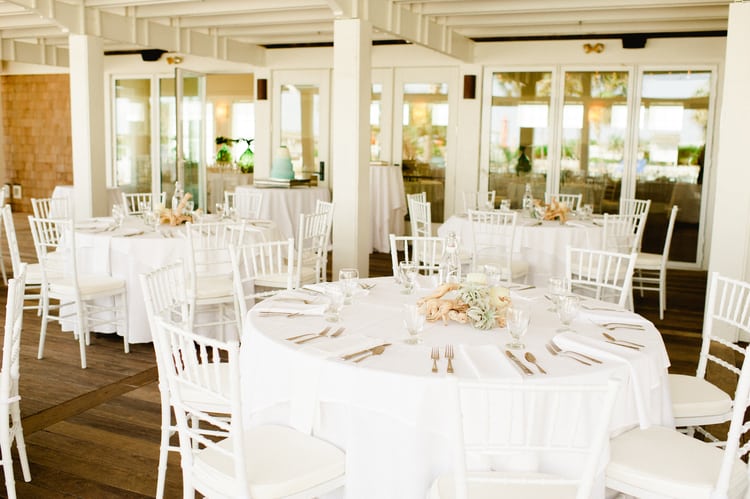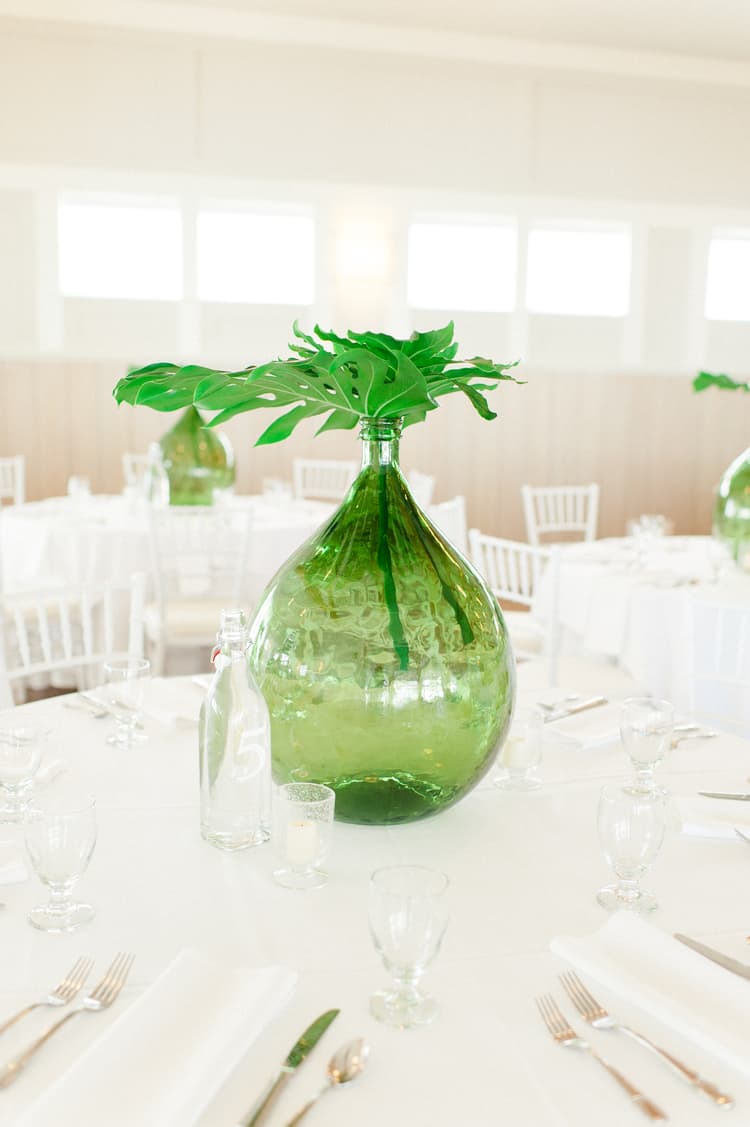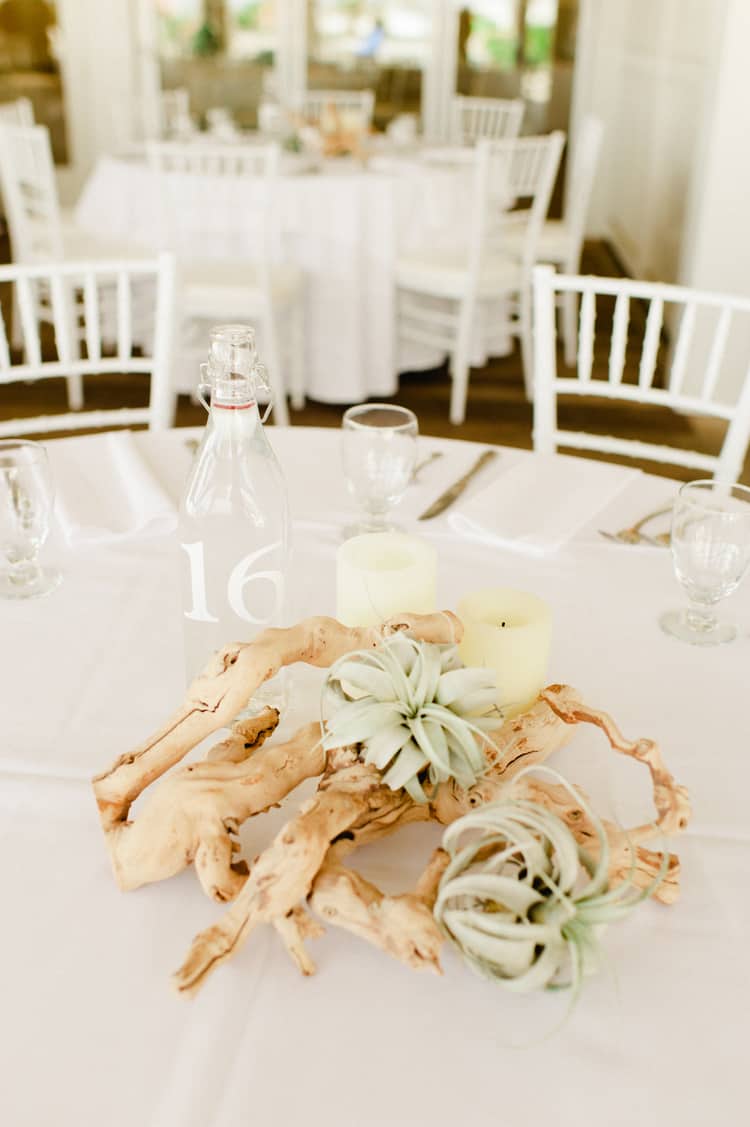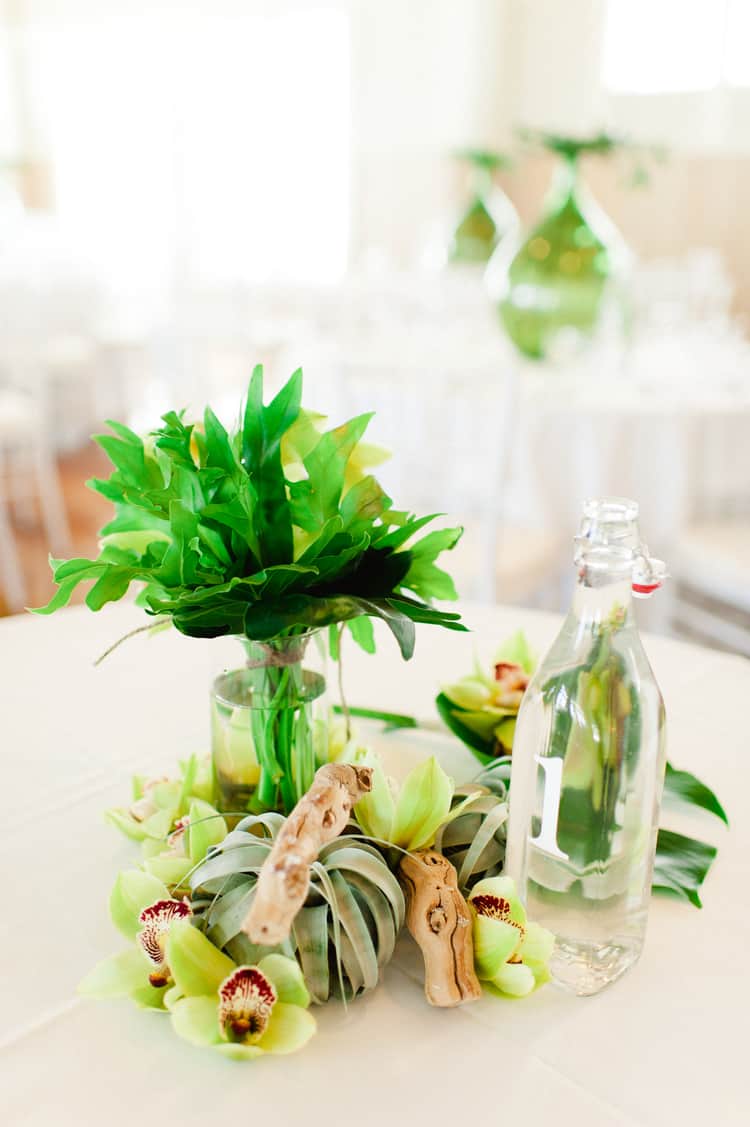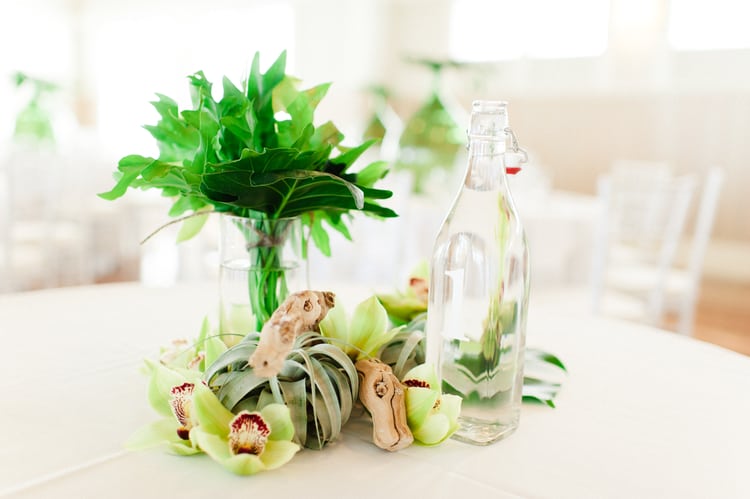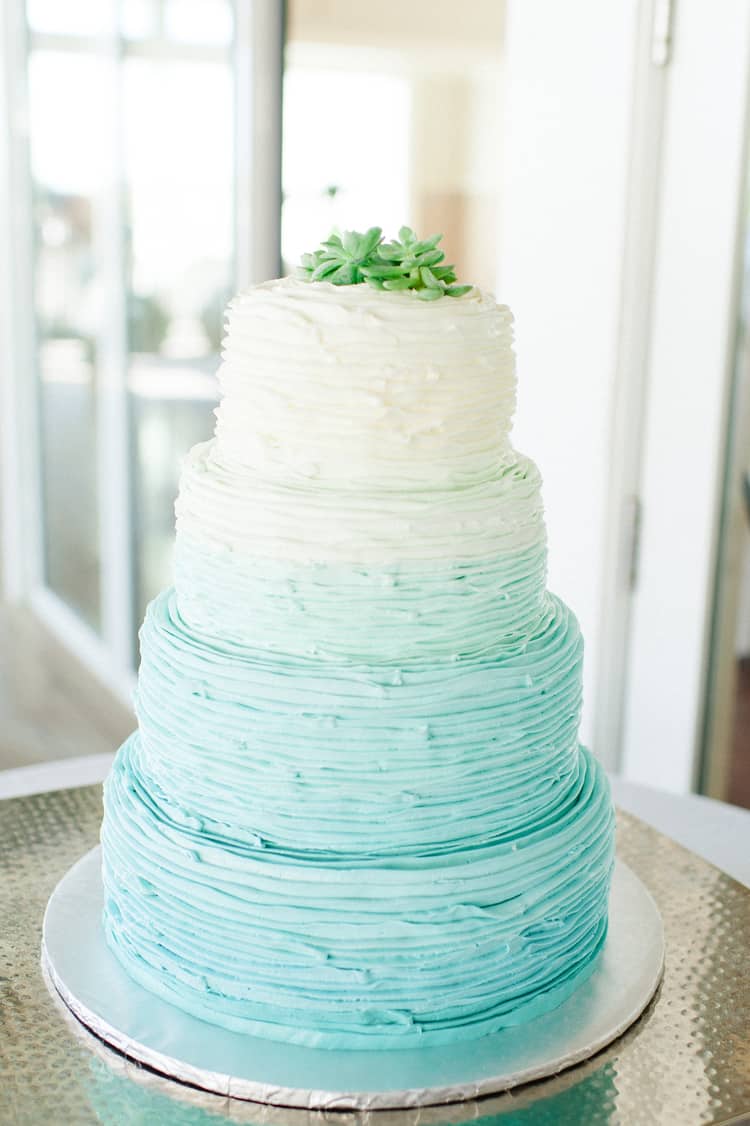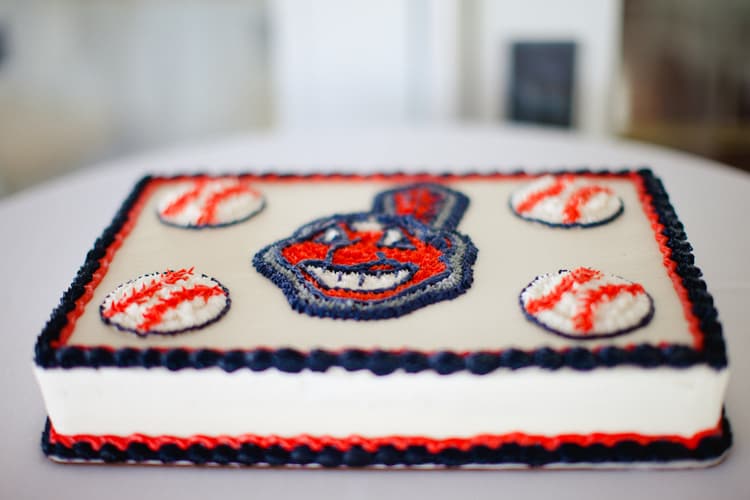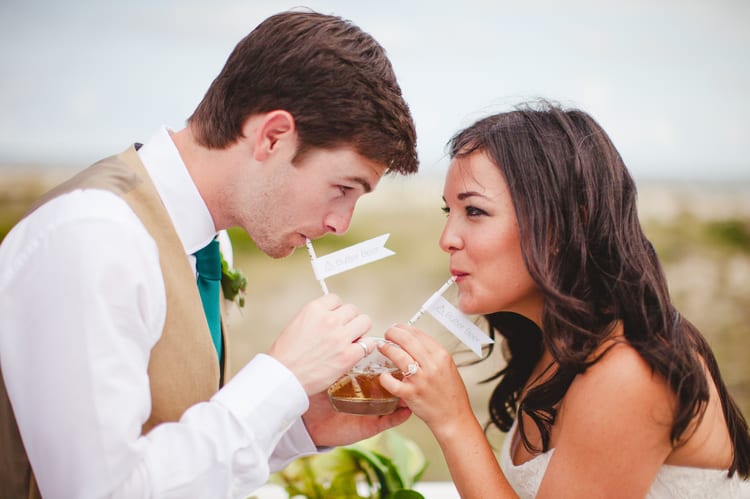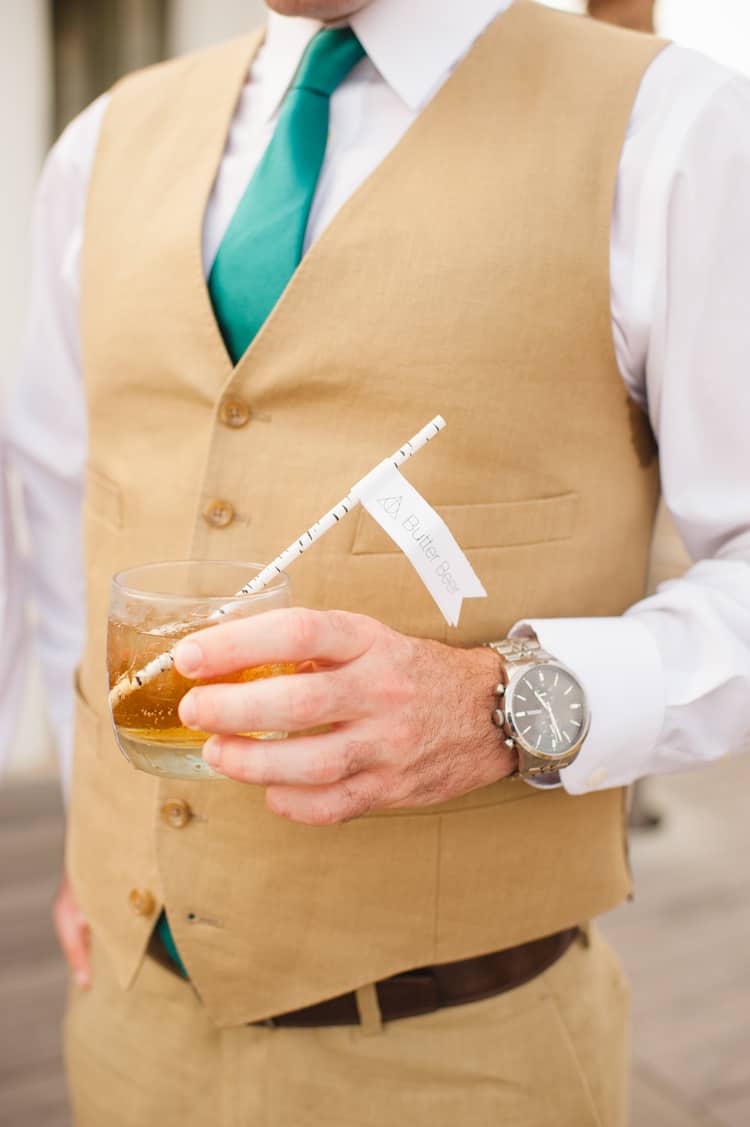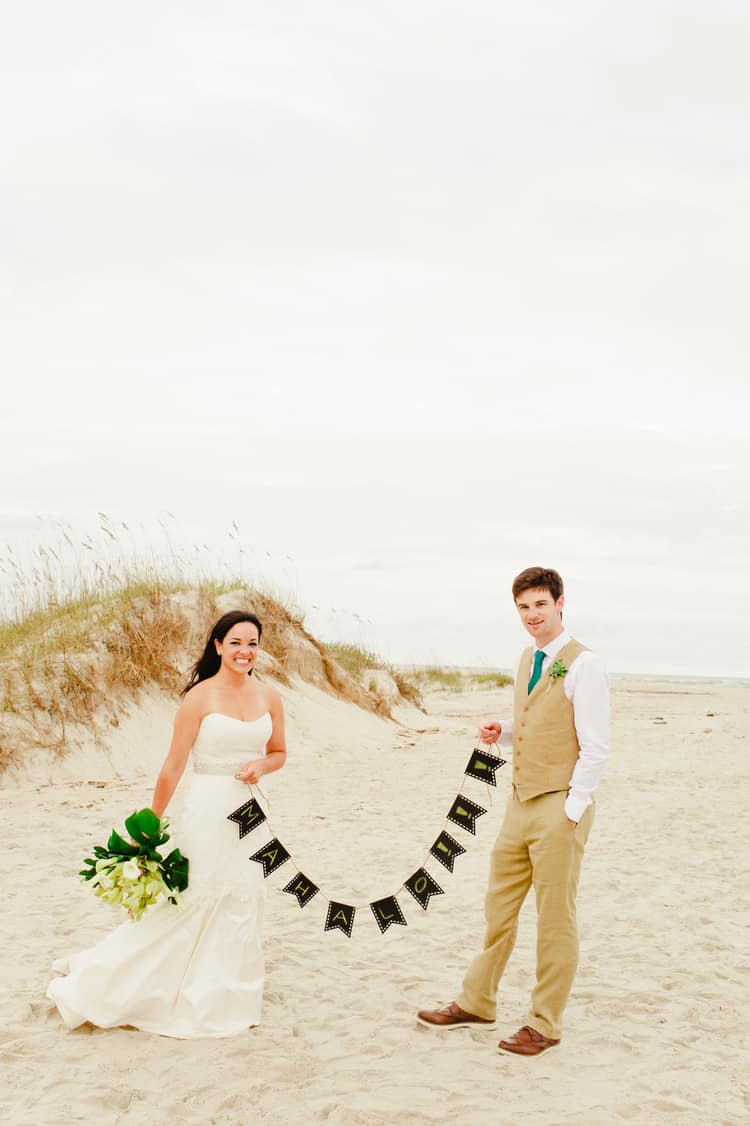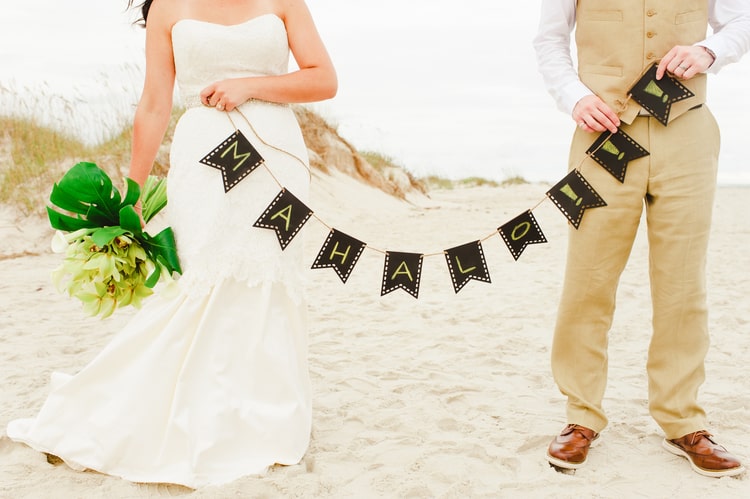 From the Photographer:
North Carolina shores are charming and romantic which is why so many couples dream of having their wedding on the coast. Salty air, wispy shoals, warm sand and uncluttered vistas make the ideal backdrop for this modern beach wedding.

The Shoals Club is perfectly situated on the shores of Bald Head Island; a 20 minute ferry ride off the shore of Southport, North Carolina. Guests park their cars at the ferry harbor as they relax on the veranda that overlooks a beautiful view of the distant Bald Head Island. Once their guests arrive on the Island, they surrender to the life of the locals– no cars allowed. The only transportation are feet, bicycles and golf carts. You can't help but be charmed by the welcoming locals, the quietness away from the city, the salty warm air, the wildlife, mossy swaying oaks that have been there for ages. Their guests enjoyed the entire experience from beginning to end.

Colin and Crystal are the sweetest, warmest and most inviting couple. It's no wonder why they wanted to spoil their guests with relaxation, celebration and tons of fun. I asked Crystal to get mushy and give me a short summary of their love story in her own words:

"Colin and I first met at the College of Textiles at North Carolina State University. I was a junior, Colin a senior, joining Phi Psi a co-ed textile business fraternity. Our fraternity was having a highway cleanup event, and there we had met through a mutual friend. The three of us were picking up trash when Colin made a joke that I laughed at – and that's when our love story began.

We had been dating long distance for a few years, due to graduate school and work, but we both finally had the opportunity to be together in California. I moved out to California, with our dog Grady, shortly after Colin had settled into our house. It was the day after I arrived that he proposed. We were unpacking, and I had noticed that my helpers were no where around. I shouted to see where they were and next thing I know, Grady is running down the stairs with a small box hanging from his collar. Colin follows down and it's obvious what was about to happen. At that same moment, Grady flings the box into his mouth and thinks he has a new toy. As I'm crying and laughing, Colin manages to get the ring from Grady, gets down on one knee and asked me to marry him."
Vendors:
Photographer: J. Christina Photography
Dress Designer: Paloma Blanca
Event Venue: Shoals Club
Tuxedo and Men's Attire: J. Crew
Bridesmaid Dresses: J. Crew
Floral Designer: kim fisher designs
Featured:

New Orleans Destination Weddings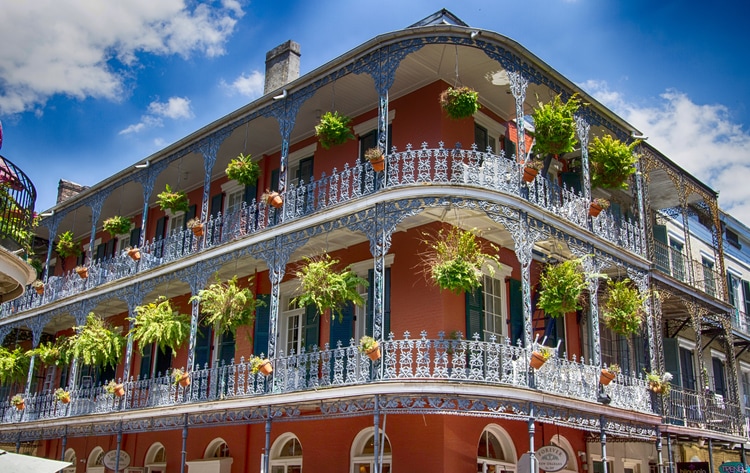 Here at Destination Wedding Details, we've seen it all: weddings at the beach, in the mountains, in the desert, and in pretty much every country. ALL beautiful, mind you… but through our years of observing what exactly makes for a GREAT wedding, we've surmised this: it must be FUN for you and your guests. So, ask yourself this: what city is more fun than New Orleans? Read our full post to discover when, where and how to get married in NOLA.
Featured:

Destination Wedding Invitations in a Bottle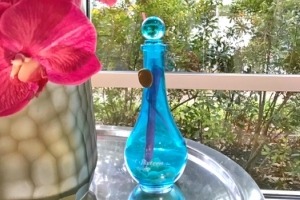 How do you tell your guests they're about to embark on the most magical trip of their lives? With the most unique beach wedding invitations, of course! We got these stunning "Invitations in a Bottle" sent to us in the mail and were blown away! This is probably the most fun way to set the tone and make an impression when you announce your destination wedding.