Janice & Michael's wedding in Riviera Maya was really special, and I'm stoked to finally be able to share it with you.
Their wedding is an example of why it's so exciting for me to get up each day and write this blog. It is full of gorgeous, romantic details, and a very moving story that made the day extra special.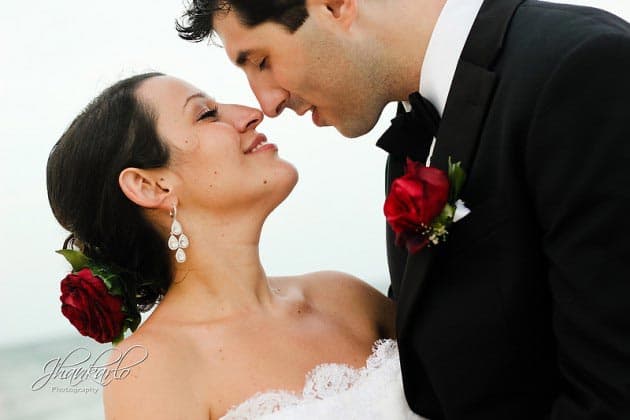 The couple chose August 24th to celebrate their wedding because it was also the birthday of Michael's late mother. To honor her, the couple included many special details into the ceremony, all captured beautifully by their photographer, Jhankarlo.
I loved everything about this wedding and I could go and on, but I'll let the pictures – and the bride speak for themselves. Enjoy!
The bride explained why they chose to have their wedding in Riviera Maya.
We chose Mexico because it was the first vacation we ever took when dating and wanted a relaxing, affordable, fun place for our destination wedding. Both of us knew that most of our guests had to travel for our nuptials (mostly from Europe) and what better way than a massive family vacation!

Traveling Romance was our theme; our invitations were boarding passes, our save the dates were luggage tags, and guests were greeted with welcome bags that included travel essential items. The romance was then all tied in with all the flowers, especially my black magic roses and champagne furniture/linen accents.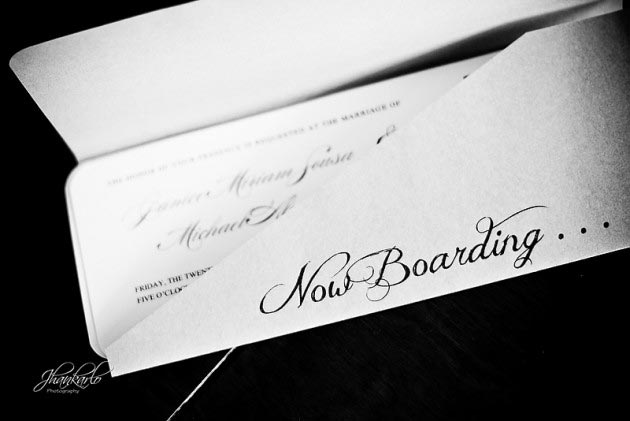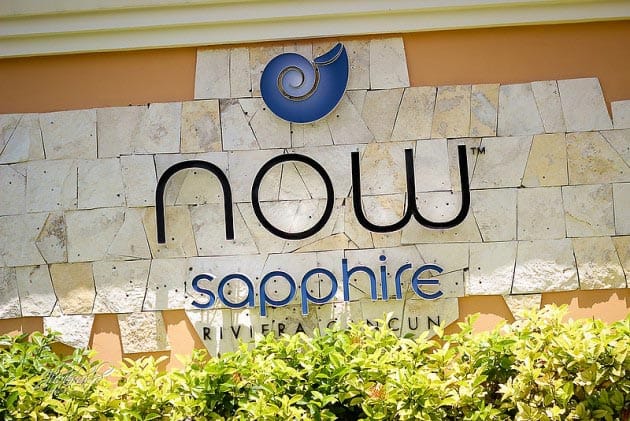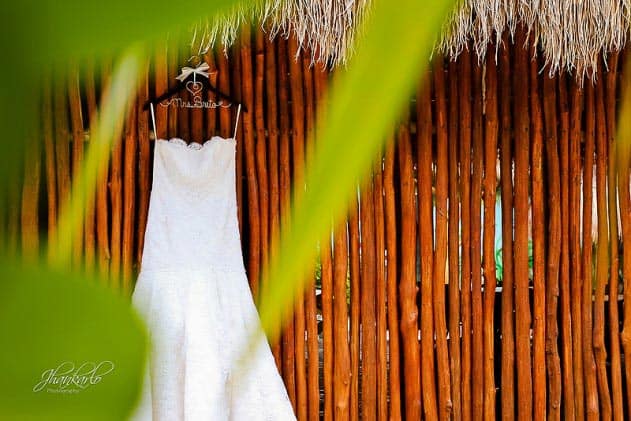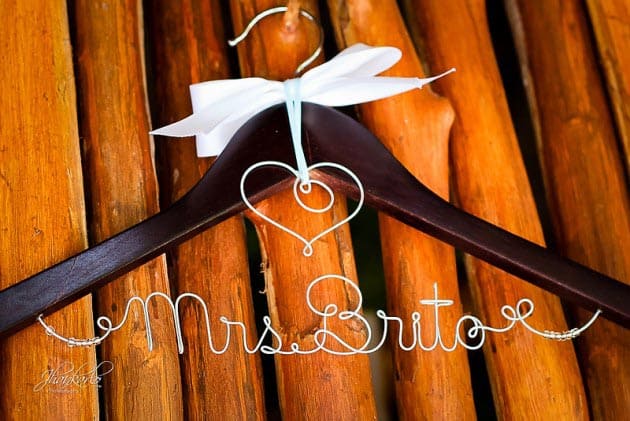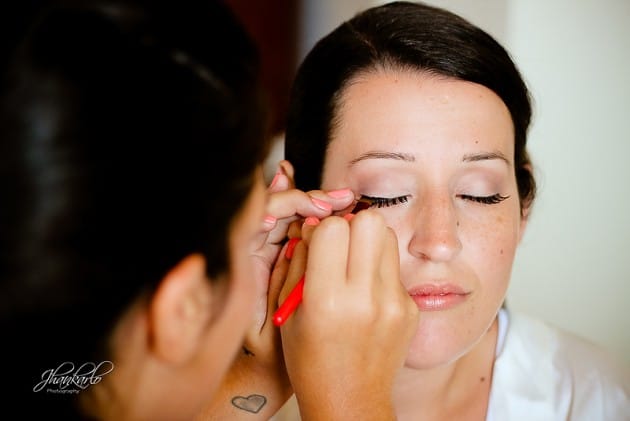 The bride described the emotions of the day.
Our wedding was a very special day and emotional as well. My husband lost his mom to cancer 5 years ago. I was fortunate to meet such an amazing woman and see how wonderful my husband would treat me, given it was the same to the first woman he ever loved.

When selecting a wedding date, we knew it had to be summer since I was a school teacher and most of our relatives vacationed in the summer. We selected August 24th, as it was within 2 yrs of our engagement and also his mother's birthday. She would've been 51.

It was the perfect way to remember her on one of the most important days of our lives. We also remembered her with a single white rose on an empty seat and a pendant of her picture on his boutonniere.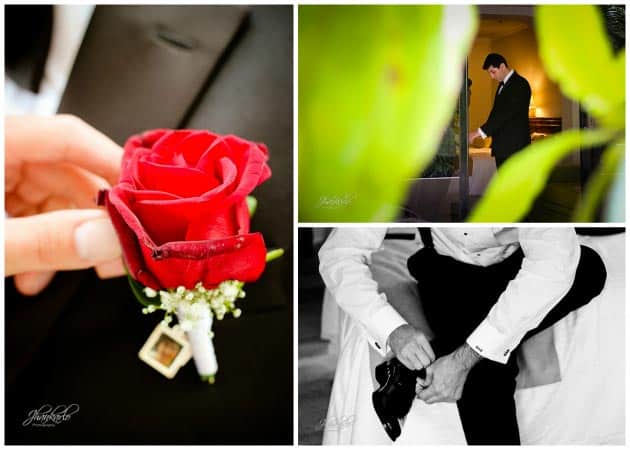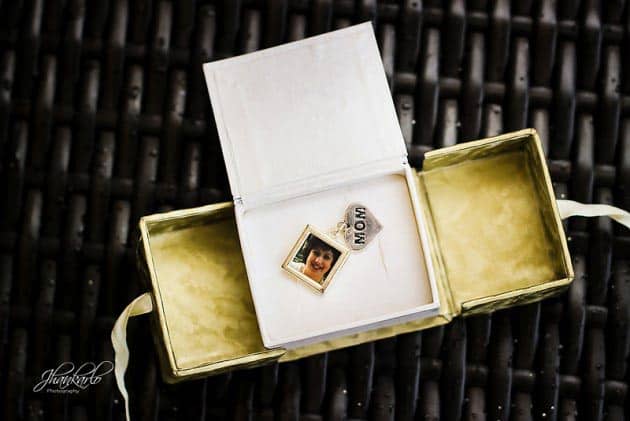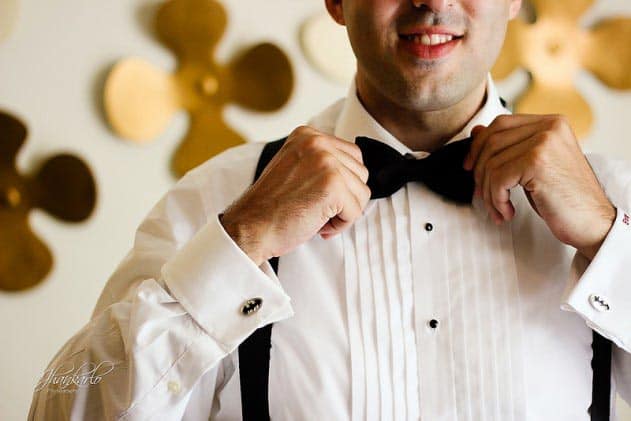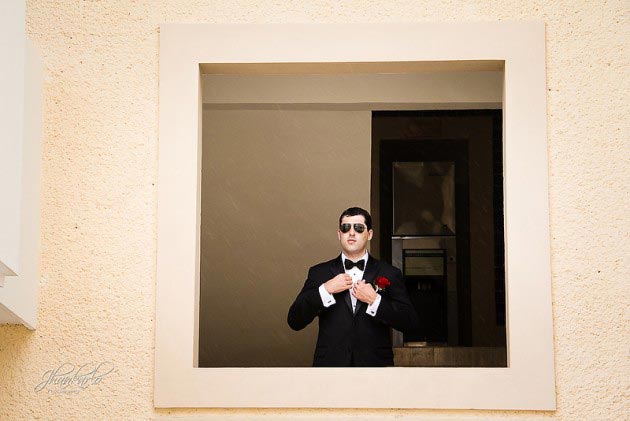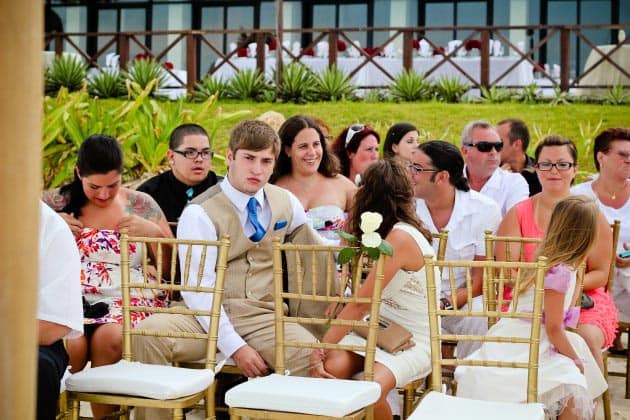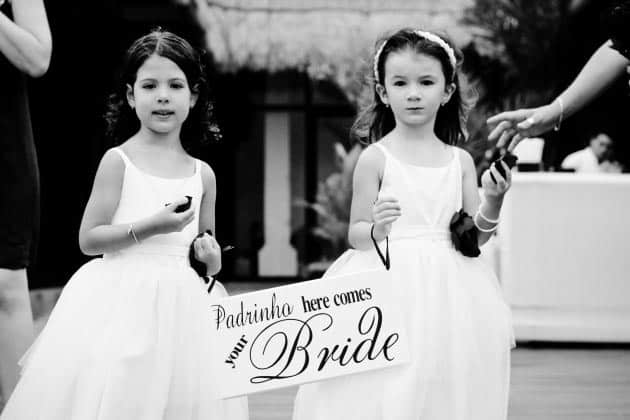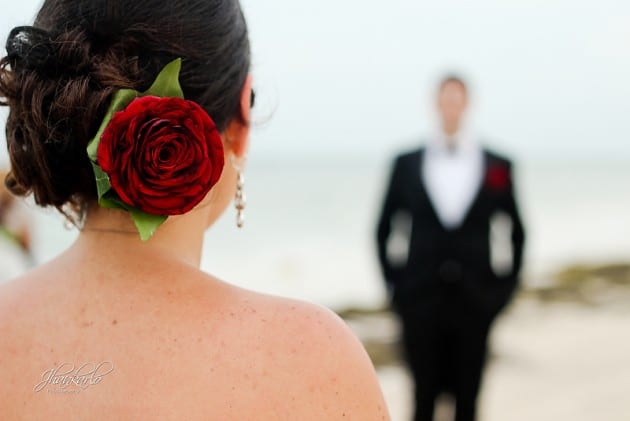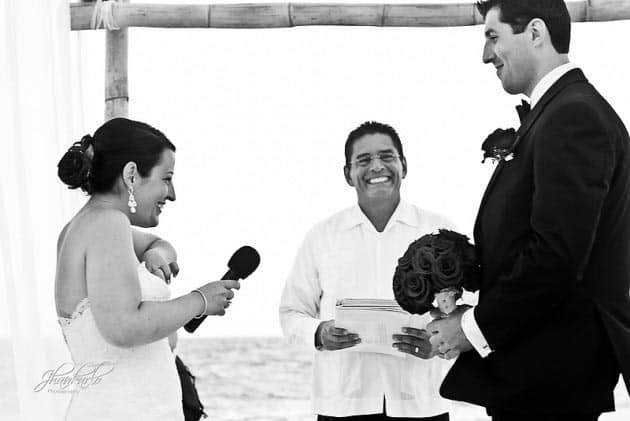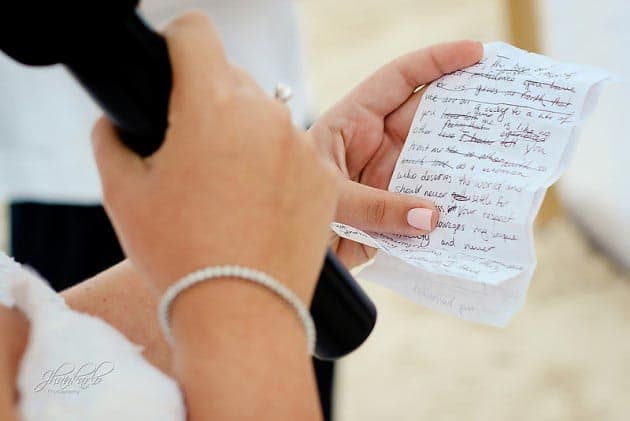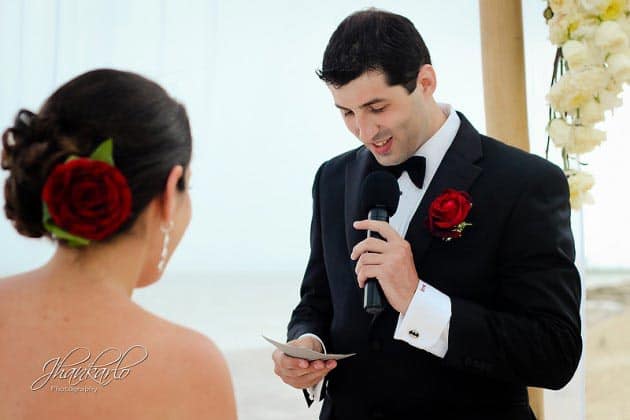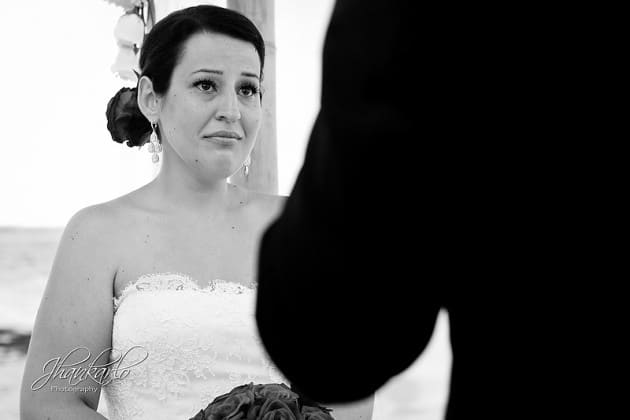 The entire evening was emotional for the lack of her presence, although many think she blessed us upon our vows.

An hour or so before the ceremony started, black clouds peeked from afar, but everyone assured me it's the Caribbean, no problem! The wind started to pick up and as we reached the ending of the ceremony (where we exchanged rings) it started to pour.

When my husband said, "and with this ring, I thee wed" the skies poured, which many believe was his mom. Despite my fear of rain on my wedding day, I am happy my husband felt his mom there. It made for amazing pictures, too!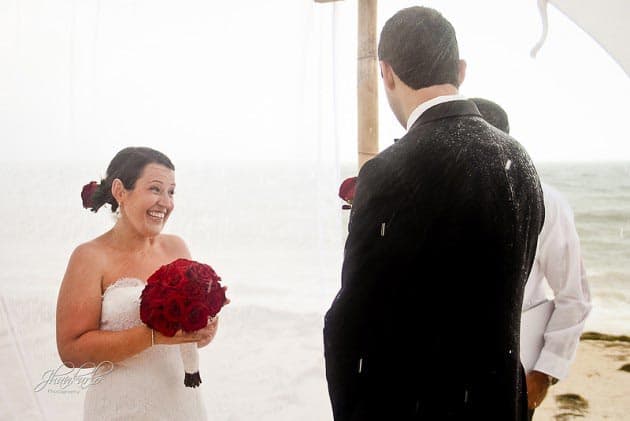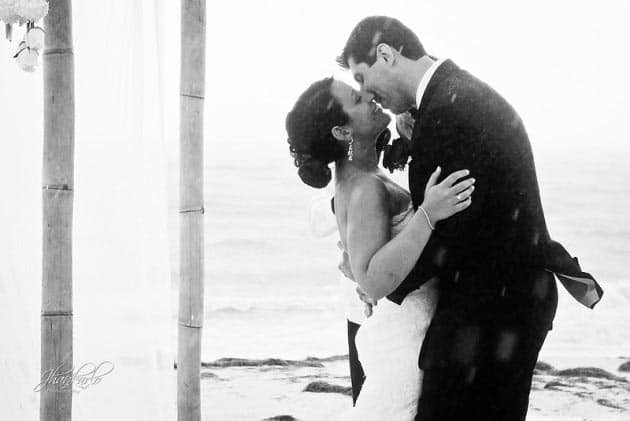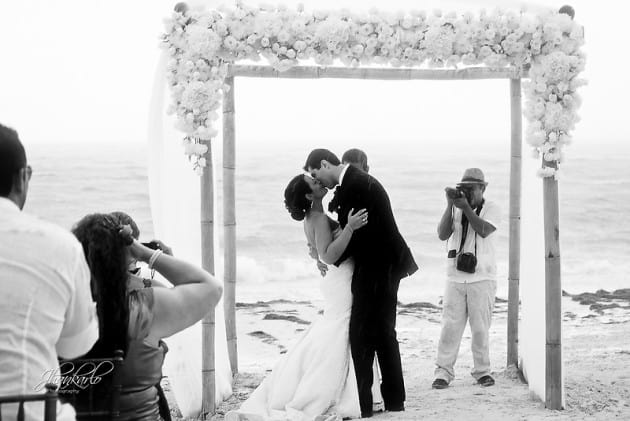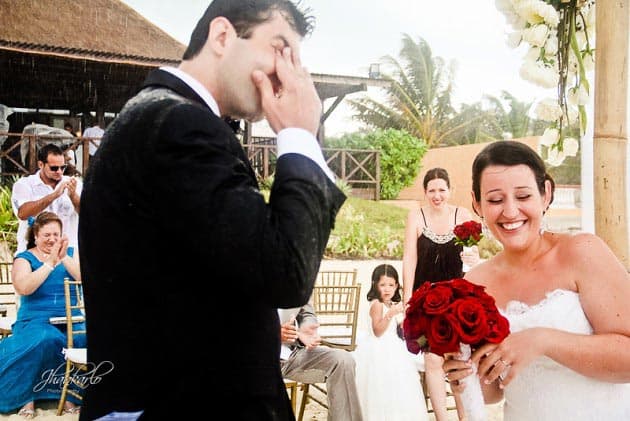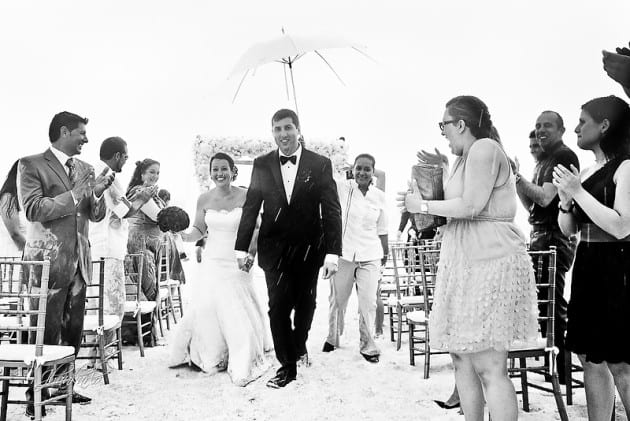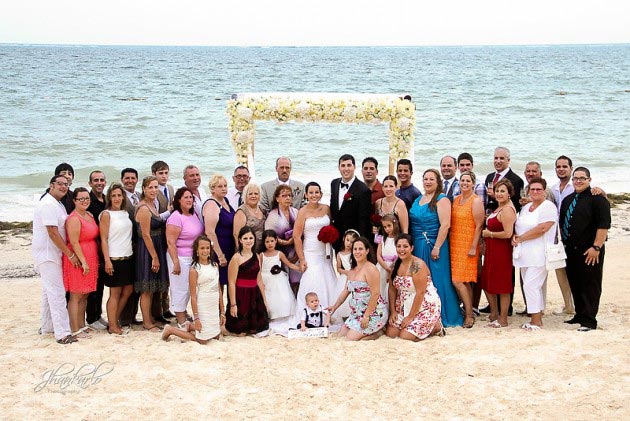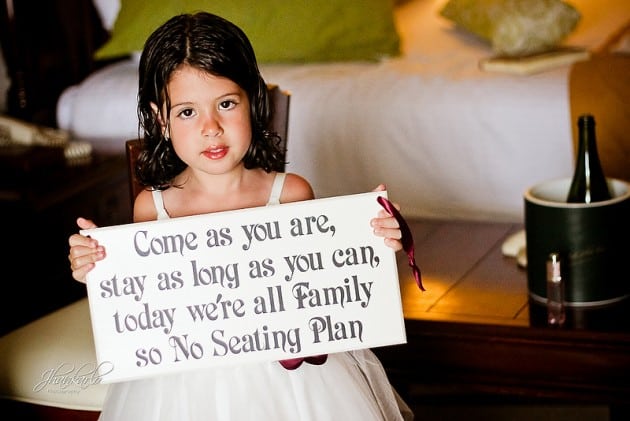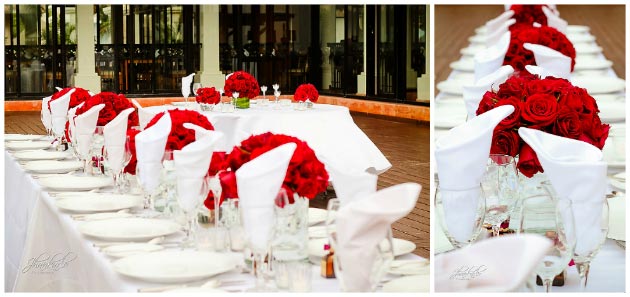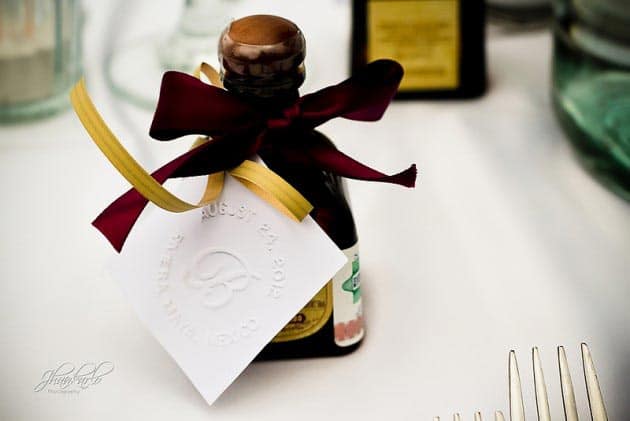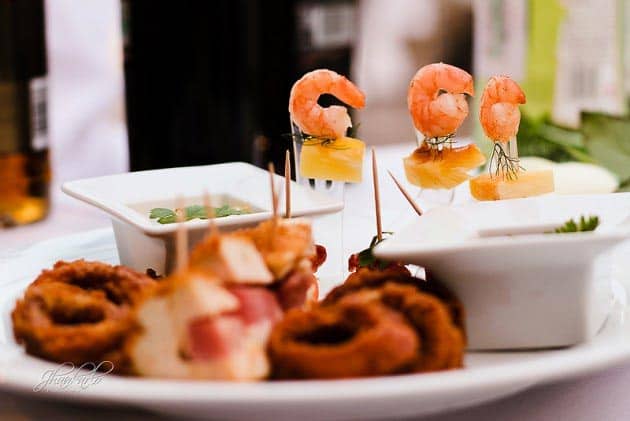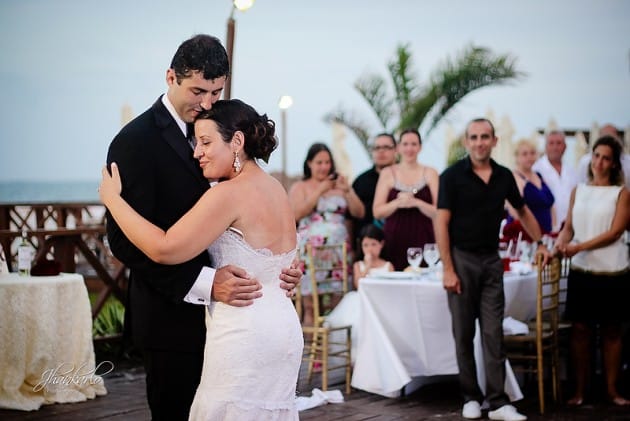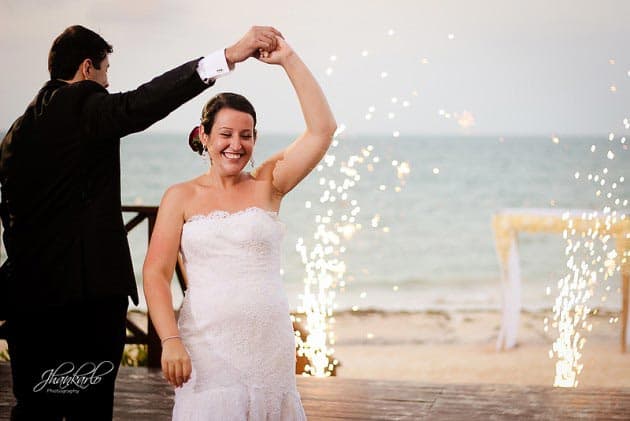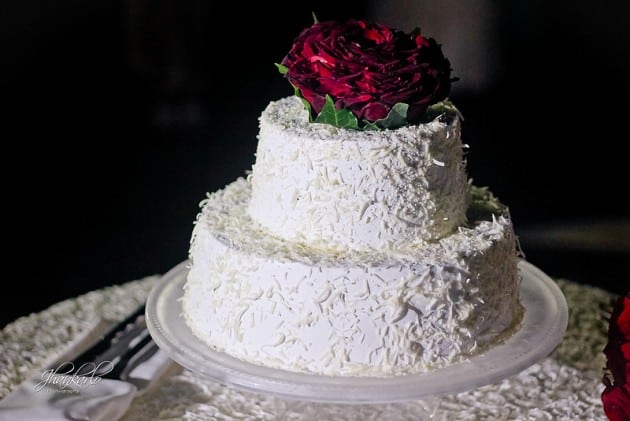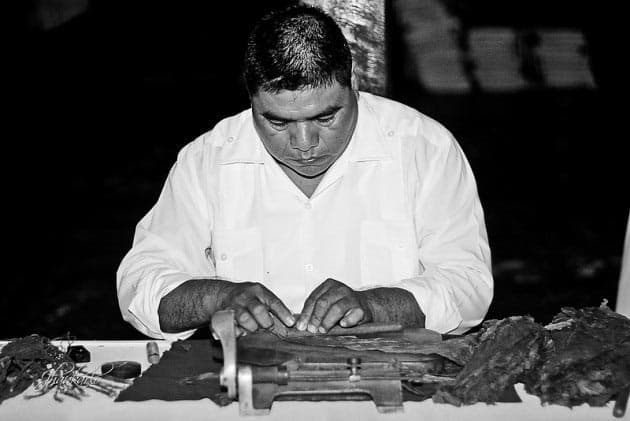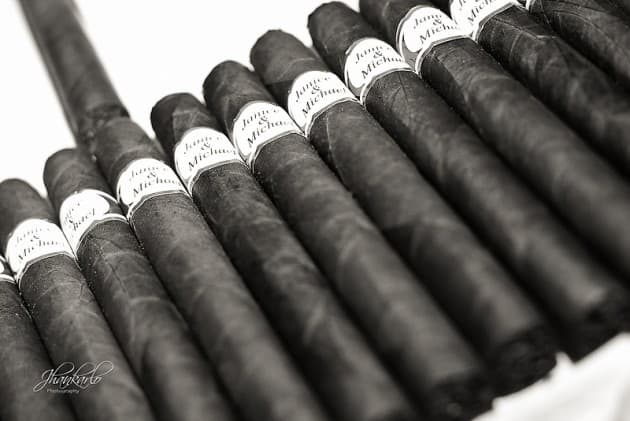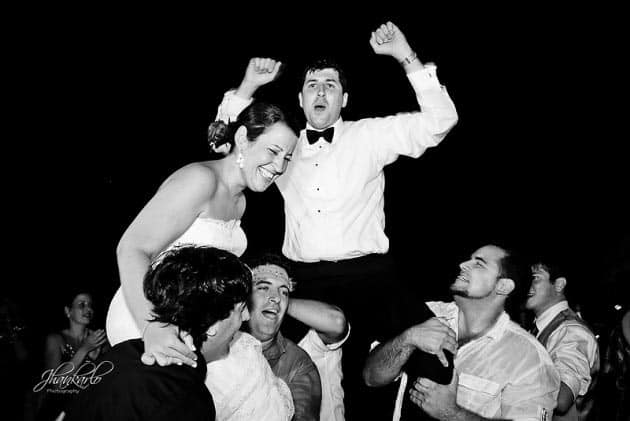 Janice & Michael found time to sneak off for one of my favorite parts of any destination wedding. The Trash the Dress photo shoot. These shots are simply spectacular.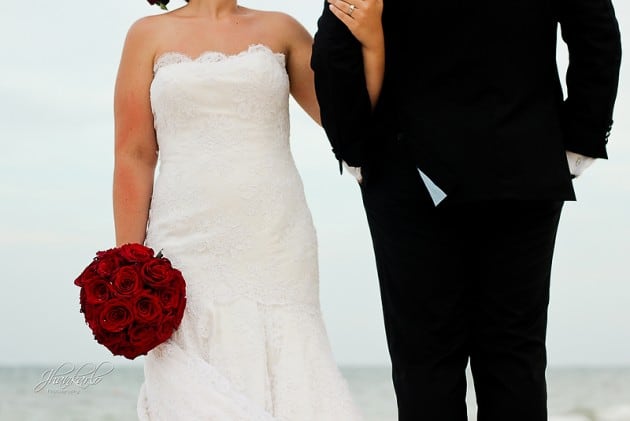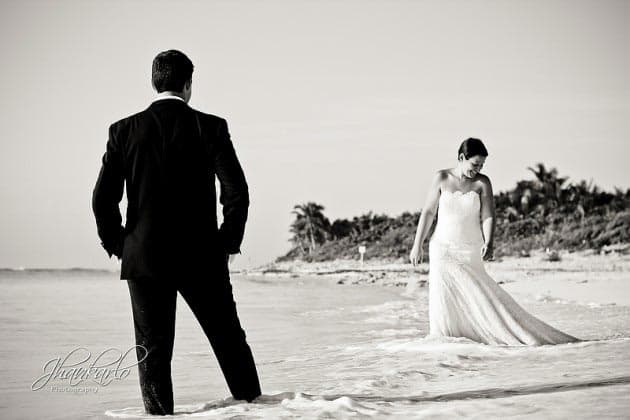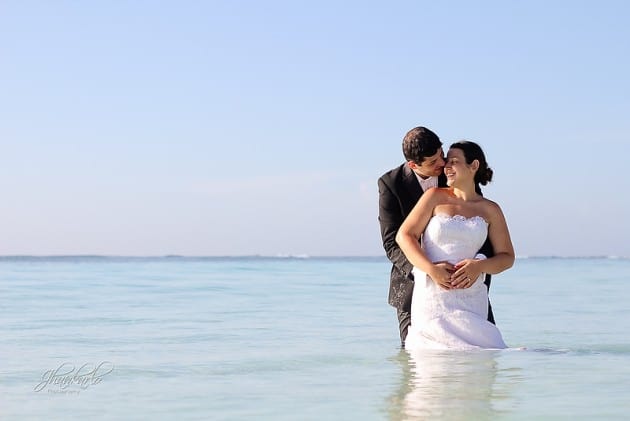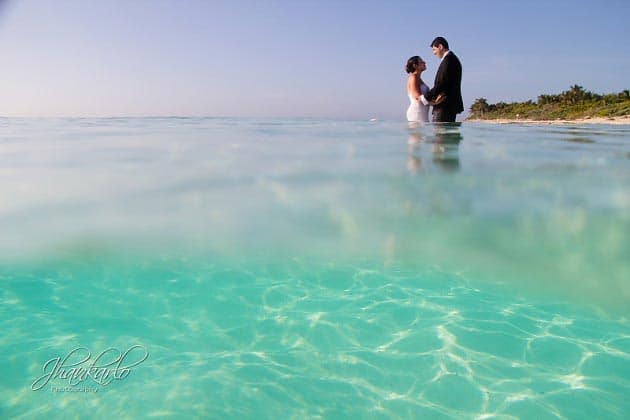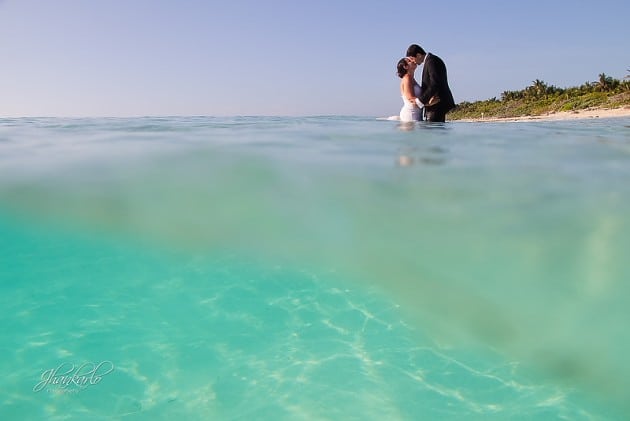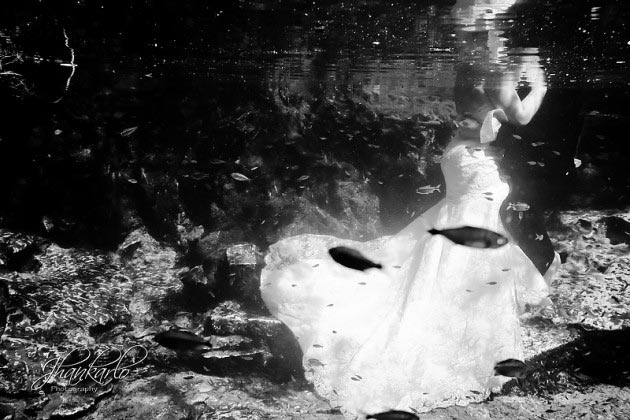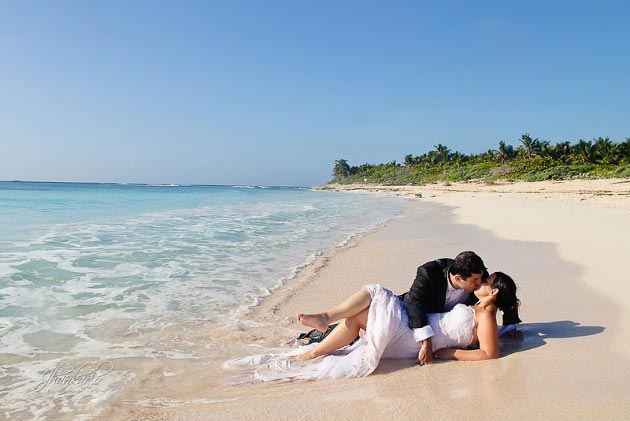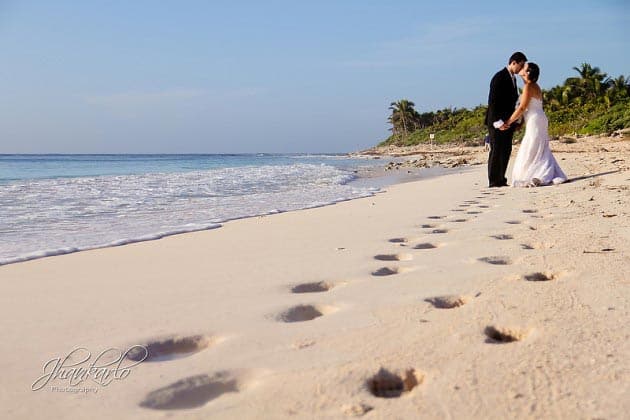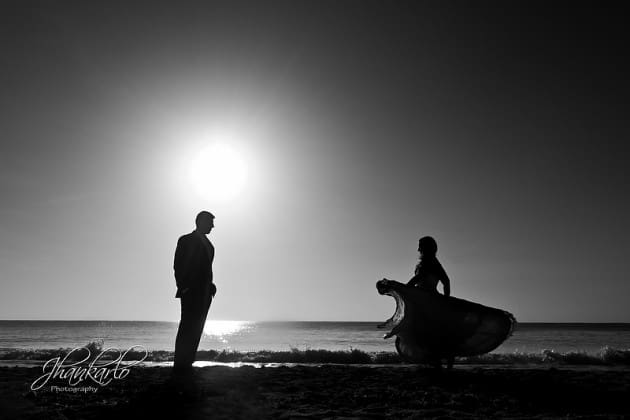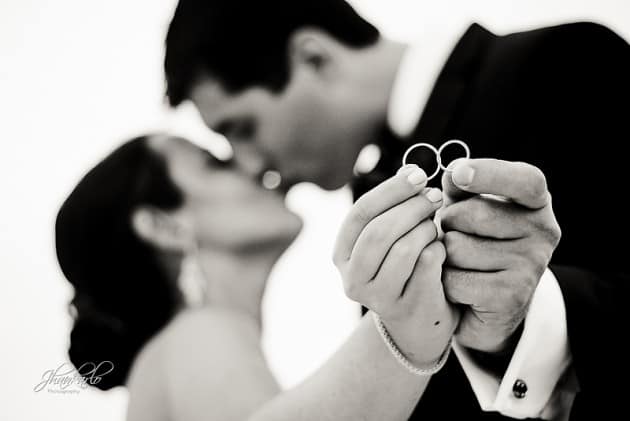 Real Destination Wedding Advice
Here's the part where I ask the bride to share some of her tips & advice for other DW couples.
Best part of having a destination wedding in riviera Maya?
My favorite part of our destination wedding was having the most important people there. I know that the wedding day is about the bride and groom, but the entire week was about us. Everyone enjoyed being around each others company and people left with new friends and a new term of family.
Any advice you want to share for others planning a DW?
Do your research, but learn to be calm. I did a lot of research, including multiple resort site visits to find the location that felt authentic to us. After that was done, we knew exactly what we wanted (most of the time.)

Set a budget, and splurge when needed. My husband was all about "We're only doing this once, so let's do it right!" and I was more budget conscious. Doing so, is what led us to splurge on welcome bags, fireworks, videographer (2 weeks before).

My research is what led me to finding the wonderful Denise Courtney from Eventos Euforia who made magic happen! The hundreds of emails, made us best friends by our arrival to Mexico. I'm not one to relax easily on vacations and have a crazy attention to little details, so knowing I had an extra me behind the scenes gave me peace of mind.
Vendors
Photographer: Jhankarlo Amaro
Dress: Lazaro
Wedding Planner: Eventos Euforia
Cigar Rollers: CancunCD
Videographer: Cinematic Riviera Maya
DJ: DJ Doremixx
Featured:

Unique Poolside Bachelorette Party Inspiration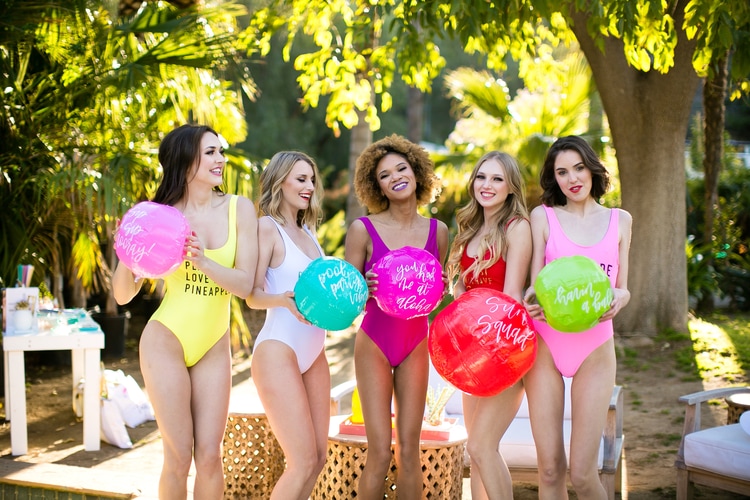 This unique tropical poolside bachelorette party is #GOALS! The décor was tropical, colorful and fun – bringing a cheery vibe that set the tone for a flawless and relaxed day. There were tons of personalized details –from sunscreen and chapstick, to soda and champagne, sun hats and fans, magazines, personalized tumblers, and even a wet bikini bag to hold their suit while they slipped into some adorable "Bride's Beaches" cover-ups. Of course, what's a good party without some fun games? Tons of fun ideas in this post. Read more
Featured:

New Orleans Destination Weddings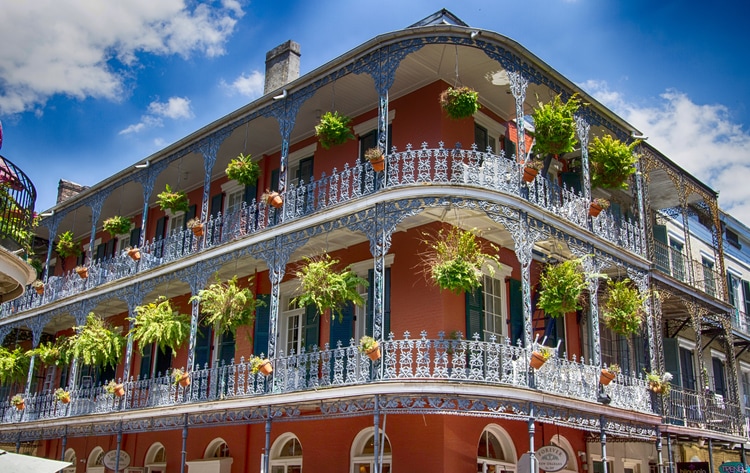 Here at Destination Wedding Details, we've seen it all: weddings at the beach, in the mountains, in the desert, and in pretty much every country. ALL beautiful, mind you… but through our years of observing what exactly makes for a GREAT wedding, we've surmised this: it must be FUN for you and your guests. So, ask yourself this: what city is more fun than New Orleans? Read our full post to discover when, where and how to get married in NOLA.
Cynthia is the founder and editor of Destination Wedding Details.She has over 15 years experience in the Marketing and Event industry and launched Destination Wedding Details in 2010, shortly after planning her own destination wedding. Cynthia uses her experience and genuine passion, to inspire brides who are planning their dream wedding away from home.