I'm so excited to share these photos of Lauren & Bryan's beach wedding in Cancun, taken by FineArt Studio Photography. Their destination wedding was overflowing with personalized details and a beach-themed color palette, that despite not being "matchy-matchy", is simply stunning! Lauren & Bryan tied the knot earlier this year at the Azul Beach Resort. I asked the bride about her choice of venue:
"We were working with an extremely tight budget, and wanted to get the best for our money. Our coordinator encouraged us to consider Azul Beach due to its small size and gourmet all-inclusive features. And we could not have been happier with our decision!"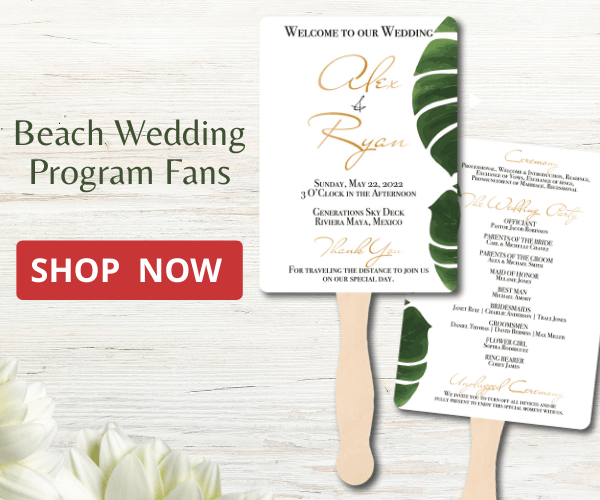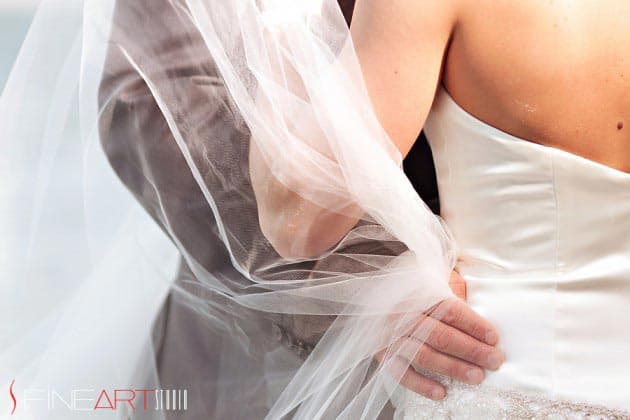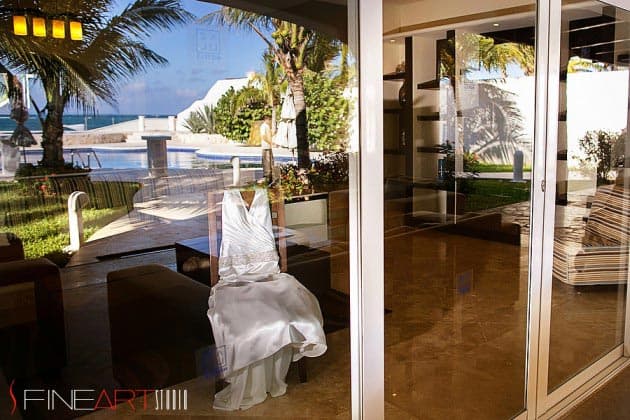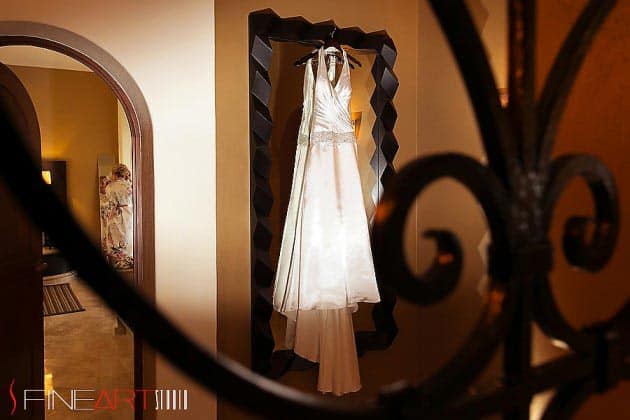 I loved the colors in this wedding because they are so eye-catching and pop against the backdrop. When I asked about her source of inspiration, Lauren said:
"We wanted to keep everything "beachy". I grew up surrounded by the ocean, and we wanted our wedding to reflect the space that was surrounding us. We chose a light blue and neutral brown as our primary colors, with a bright coral as an accent color for our bridal party. Nothing was too matchy-matchy. We wanted to keep it natural."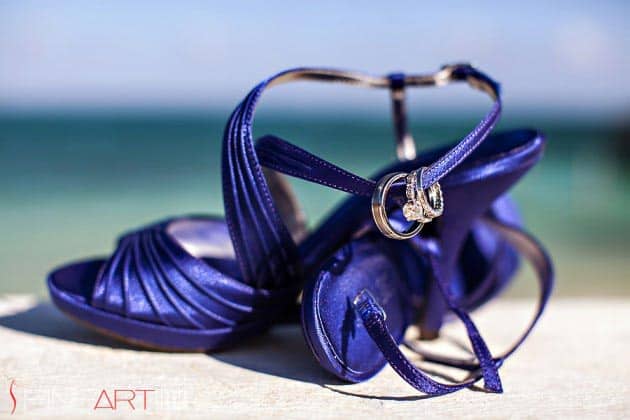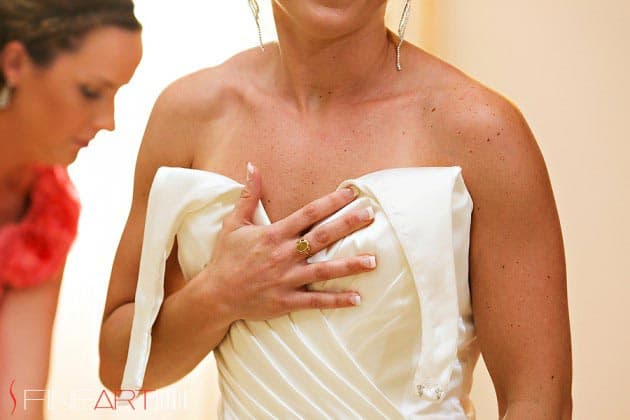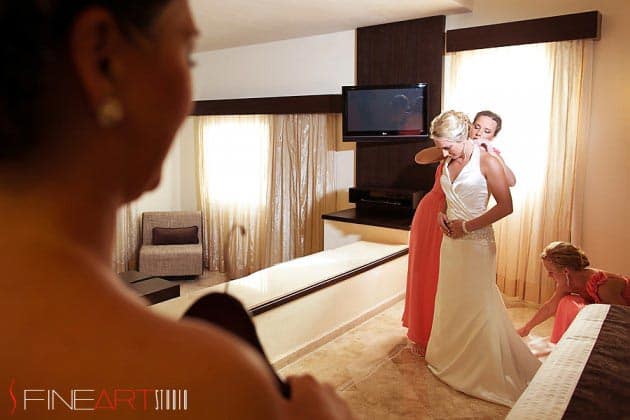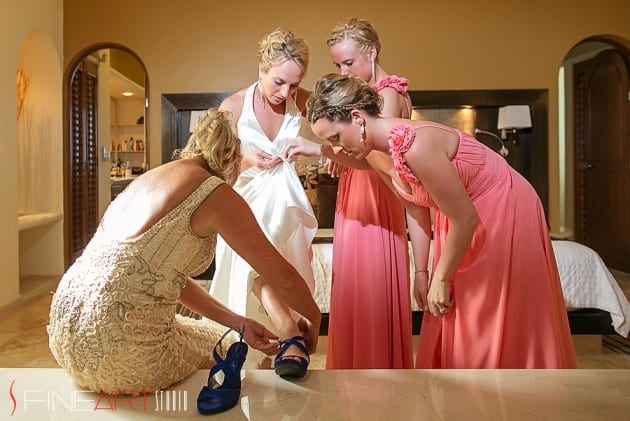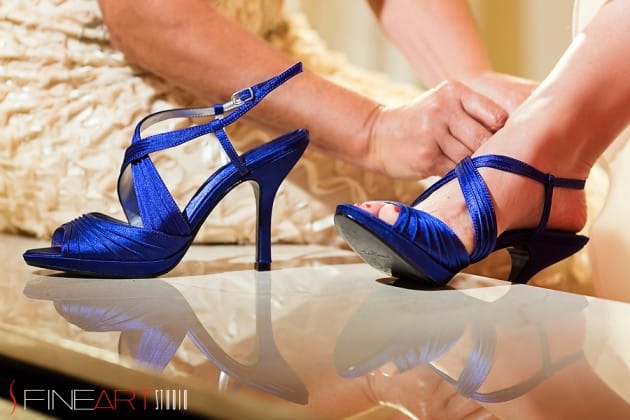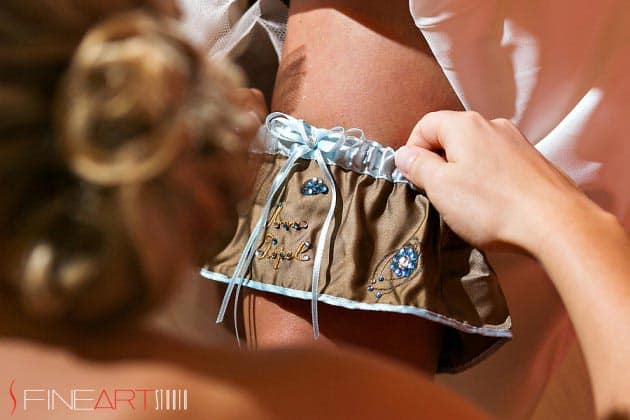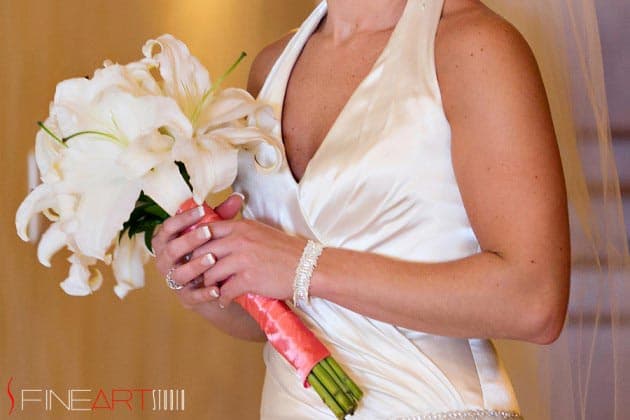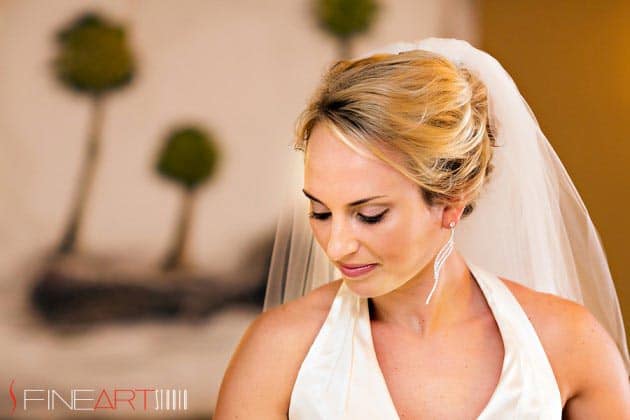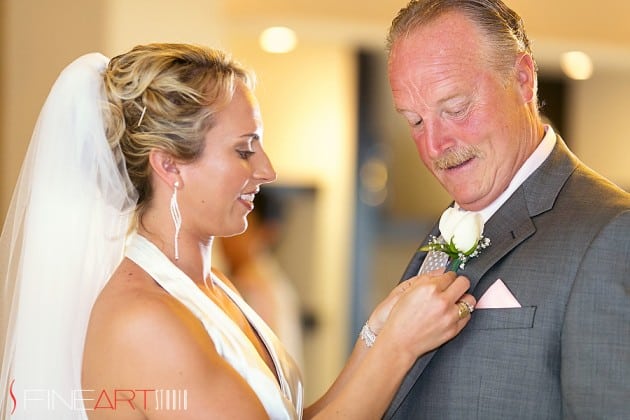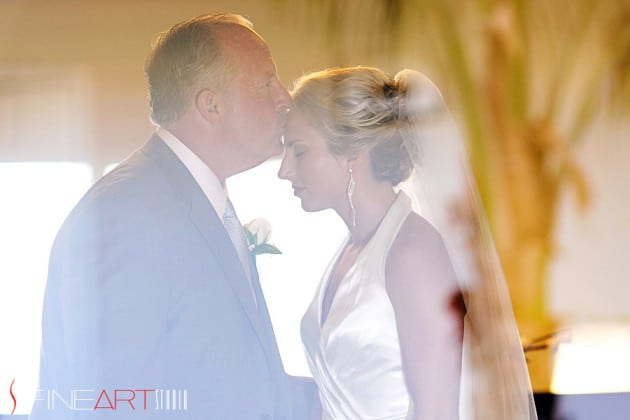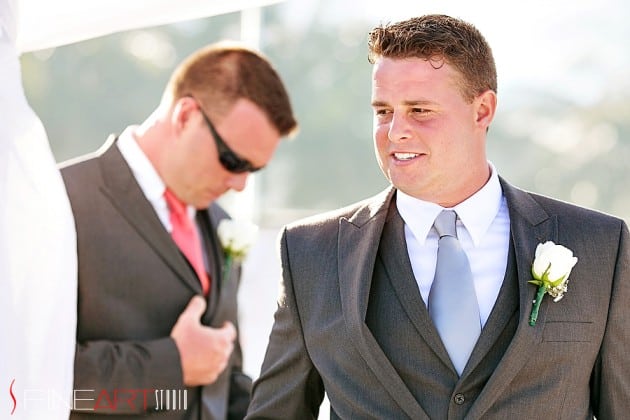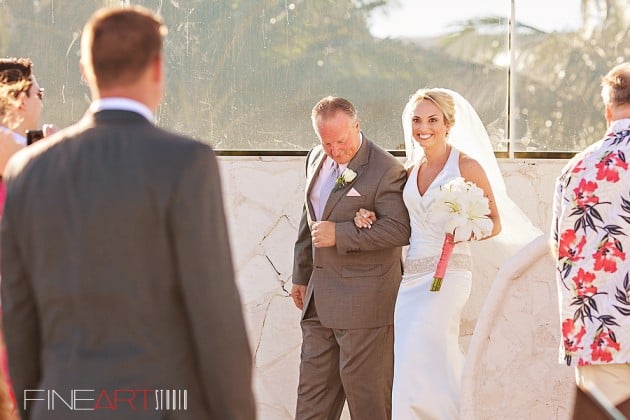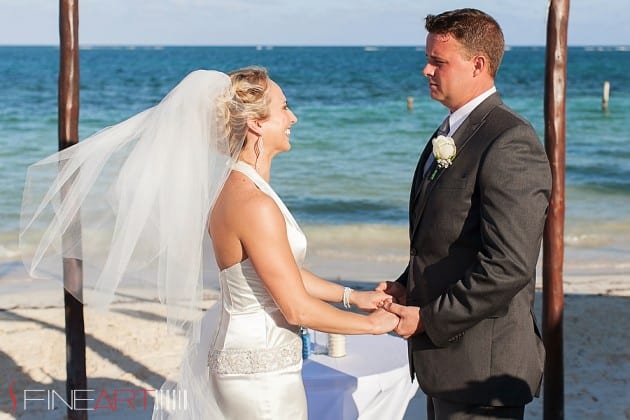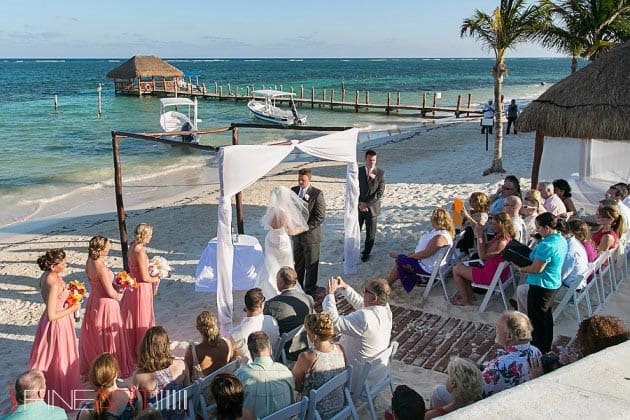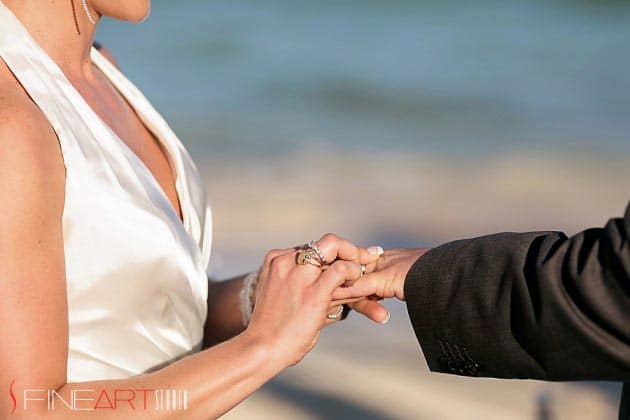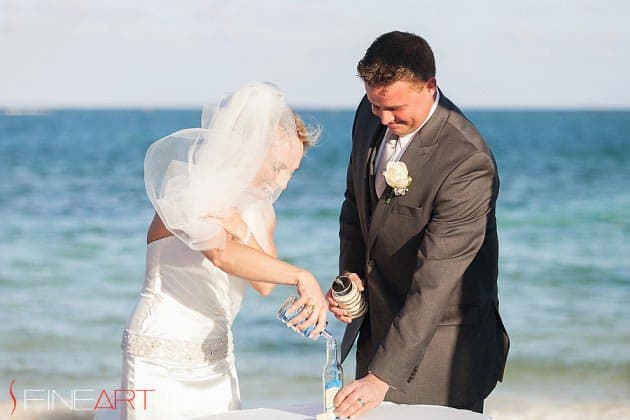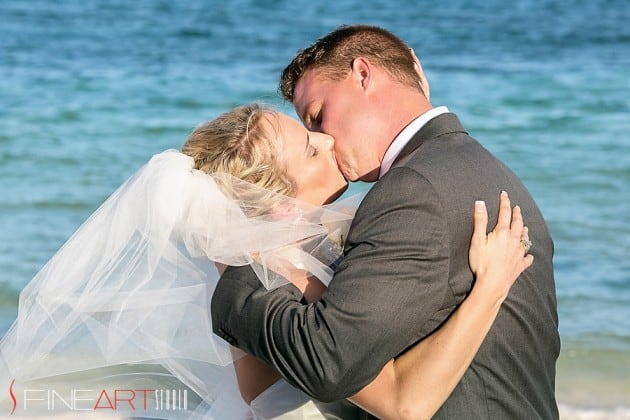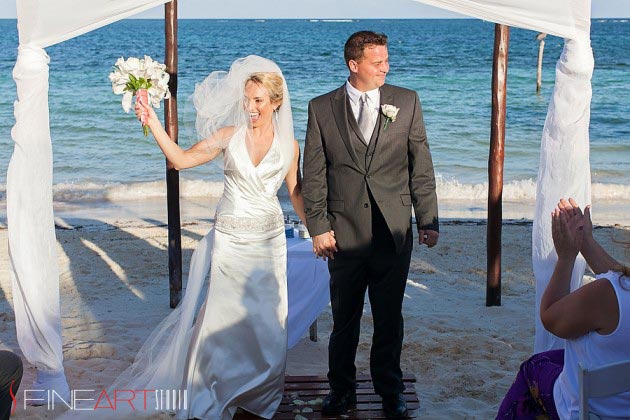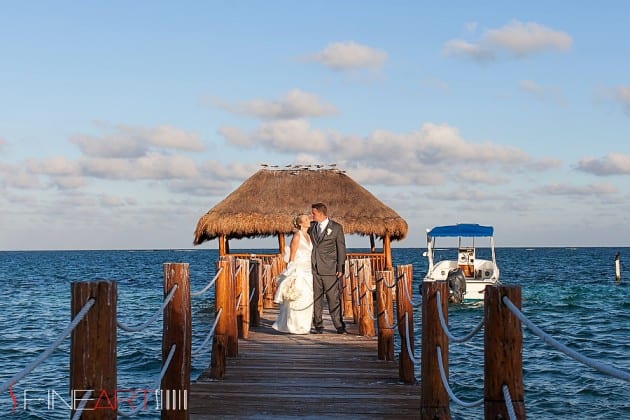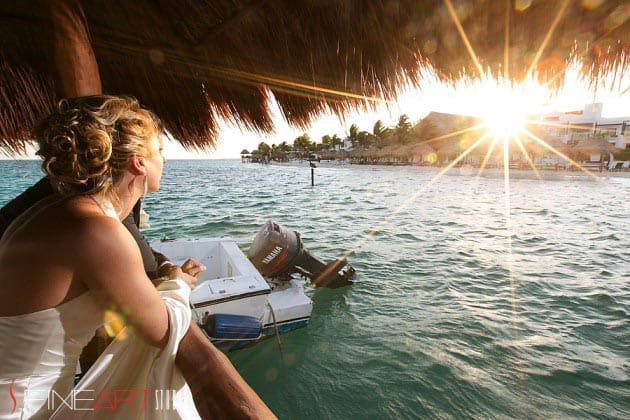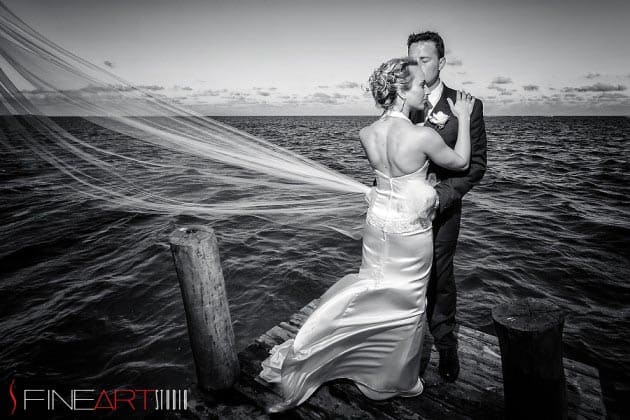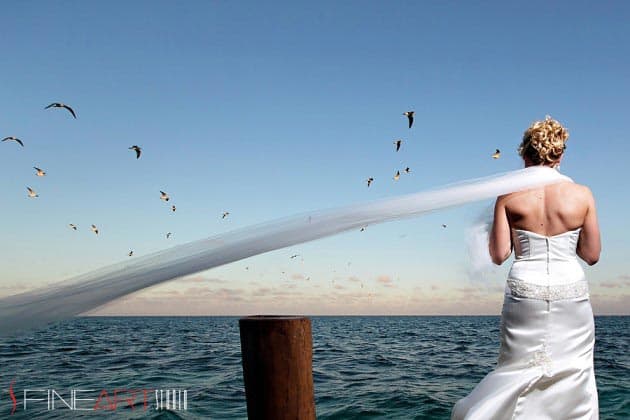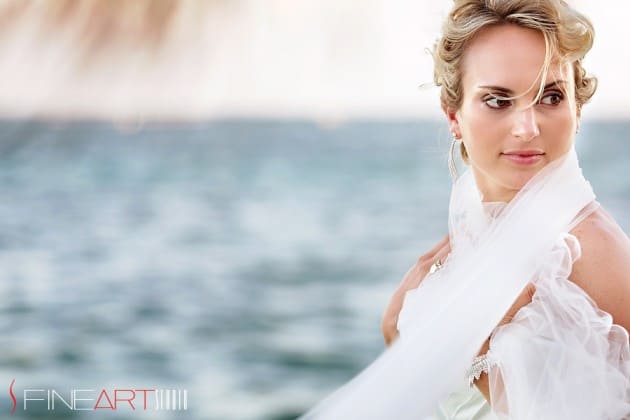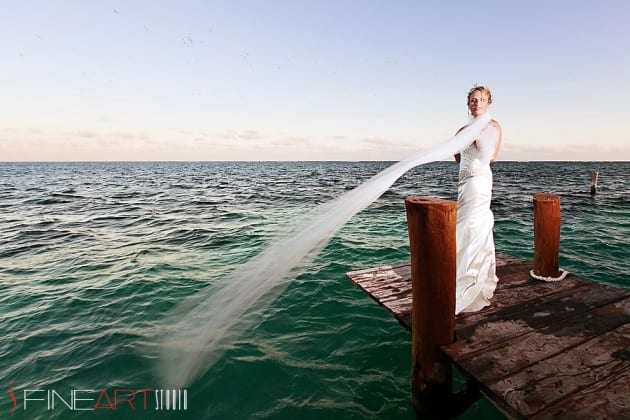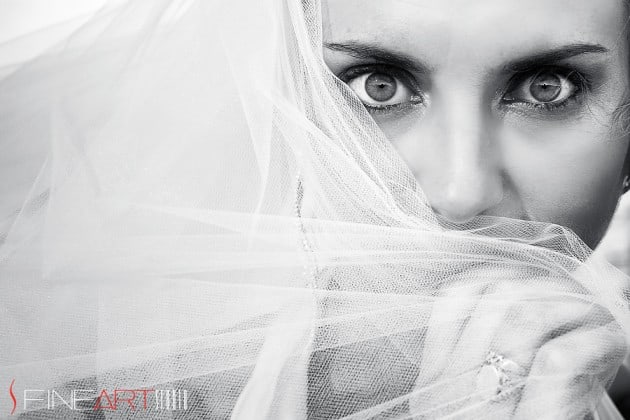 Lauren explained how they were able to personalize so many details of the wedding even though they were far from home.
"We wanted to ensure that our wedding was "us". When planning a destination wedding, sometimes this can be difficult because you are in a space that is not necessarily reflective of your everyday life.
So we made up for that by bringing in some special touches from home.
Our table numbers represented days of the year that were special to us (i.e., Table #11 was the month we were engaged). Our wedding favors were beer koozies (if you knew us, you would get it!). Our guest book featured our engagement pictures that were taken on our property, etc.
These little elements brought in both of our personalities, which made it feel even more special."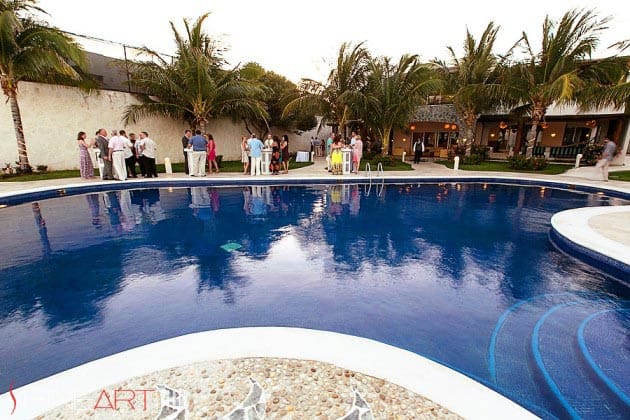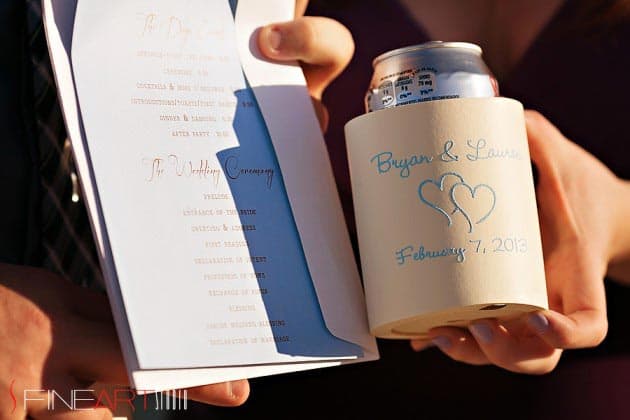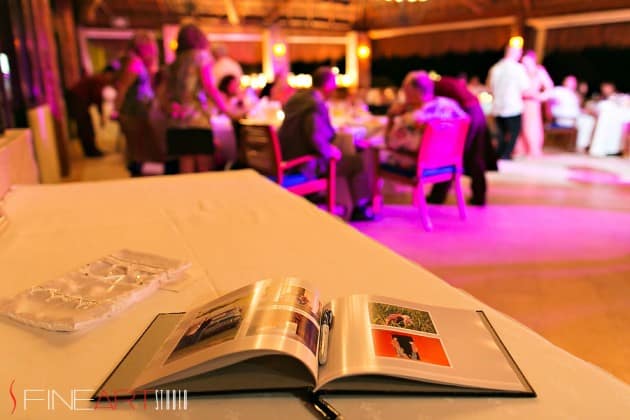 As I browsed through the reception photos, it was very clear that everyone had a blast! I asked Lauren about it and here's what she told me:
"The whole wedding was a string of crazy and special mishaps that made it so wonderful – – my dad stepped on my veil right before we walked down the aisle. My earring fell out during our ceremony because of the wind. Our friend Sam grabbed the mic' from our DJ to start rapping during the reception. My sister spiked down my bouquet during the toss and flowers went everywhere. All of these moments made everyone laugh, and truly enjoy themselves. Bryan's mother couldn't make it to the wedding, so for the son/mother dance, he surprised my mom by asking her out on the floor, and everyone started crying! It was a great moment that welcomed Bryan into our family."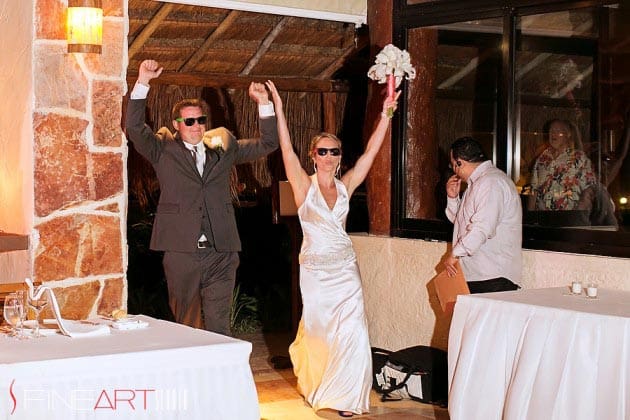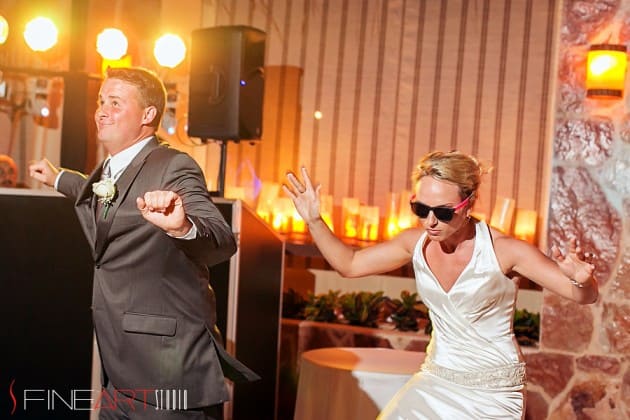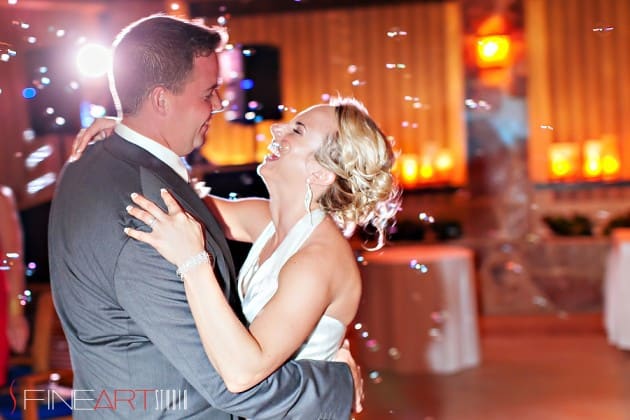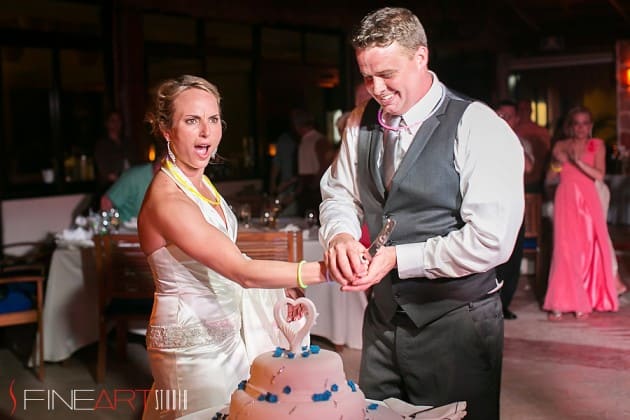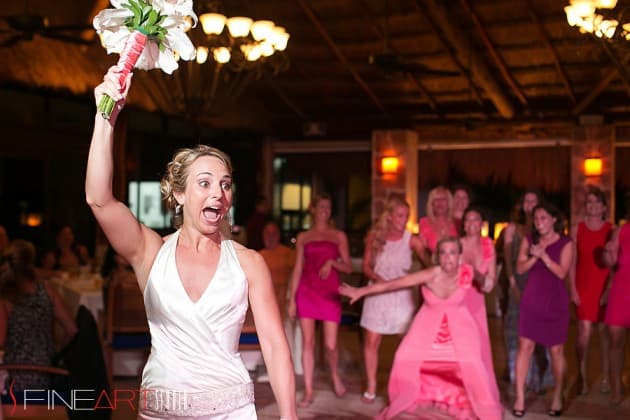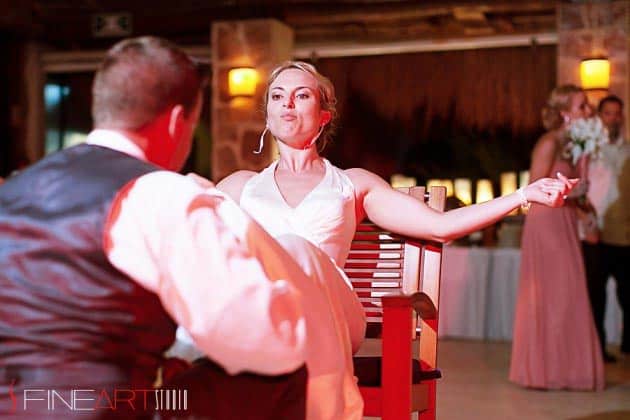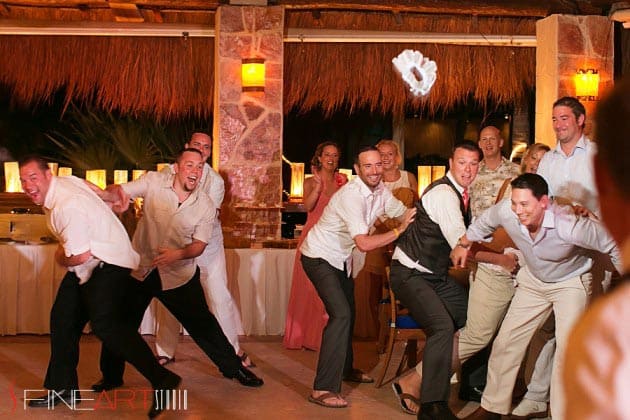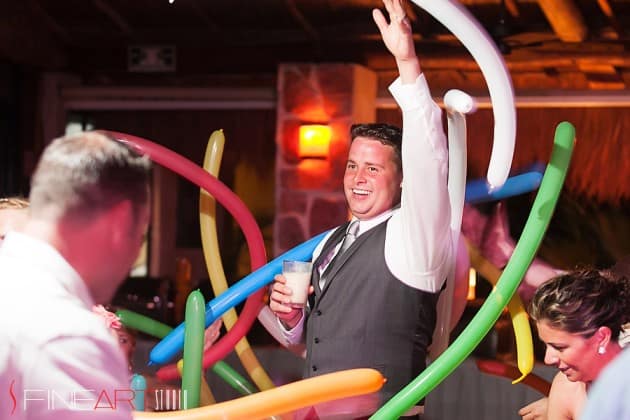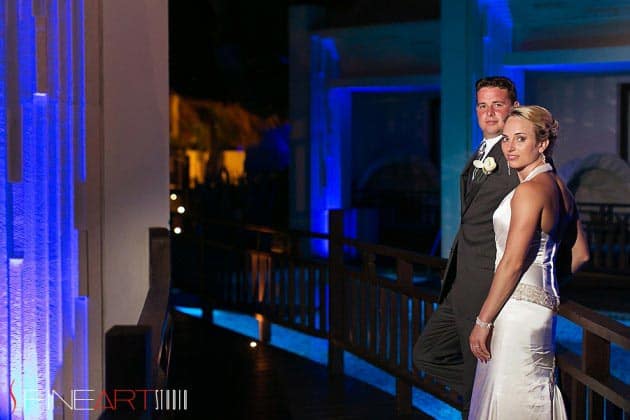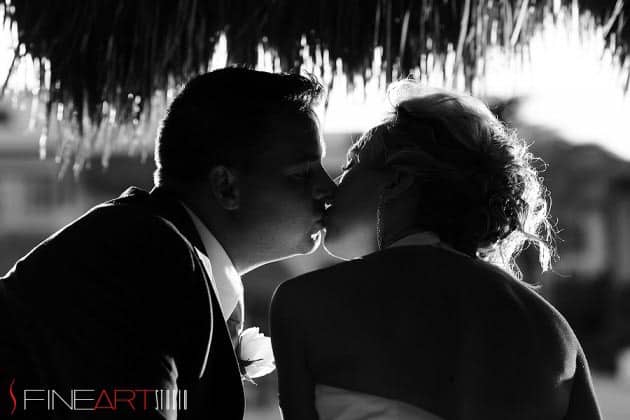 Real Destination Wedding Advice
I always love the part where I get to hear straight from the bride (it's my favorite part after ogling at pics:)
What was your favorite part of having a destination wedding in Cancun?
Being able to celebrate such a wonderful, momentous occasion for 7 days! We were able to spend time with all the special people in our lives who we don't necessarily see everyday in a beautiful setting, not just for 6 hours but for a stretch of time. Our memories of our wedding are not only from the ceremony and reception. We have memories of going snorkeling, dinner, dancing, relaxing on the beach, and playing water volleyball in the pool with our friends and family who were all there to celebrate our wedding with us.
What tips would you like to share for others planning a DW?
Keep the primary focus on what makes you and your fiance happy. Many people get stressed with destination weddings because you can't invite everyone that you would normally invite if you were at home. But honestly, that is the best part about it! The people who want to be there will be, and it becomes a wonderfully intimate celebration with the people you are closest to.

LESS IS MORE! You don't need to go crazy with decor and all of the extras when you have a destination wedding. The setting that you are in is gorgeous, and you don't have to go above and beyond to make it incredible. It will happen all on its own!
—
Thanks so much, Lauren, for taking the time to share this priceless advice with us. I couldn't agree more!
Vendors
Photography: FineArt Studio Photography
Coordinator: Carey Driscoll at Beach Bum Vacation
Venue: Azul Beach Hotel by Karisma
Wedding Dress & Veil: David's Bridal
Shoes: Lulu Townsend
Bridesmaid Dresses: Bari Jay
Groomsmen's Ties: TheTieBar.com
Hair & Makeup: Spa at Azul Beach Hotel