Kelly and Tom were married in December –but this was no snowy winter wedding! Heading to Florida any time of the year guarantees some fun in the sun–and these two pulled off an incredibly beautiful, intimate, dream wedding right on the beach. Just looking through the photos by Emma Burdis Photography has me thinking warm thoughts –come on, summer… get here faster! Everything from the flowing white linen, to the bountiful and colorful floral arrangements, made this ceremony picture perfect –and that golden sunset didn't hurt, either! I loved each of the little hints of personality they put into their décor –I mean, that cake topper that said, "FORE EVER," as a nod to Tom being a professional golfer was so fun! Also, I'm a sucker for anything that sparkles –and they sure brought it on this front. I love, love, love the pink sequins on the tablecloths –it added such a subtle hint of glamour that played well with the entire vibe of this stunning Marco Island wedding.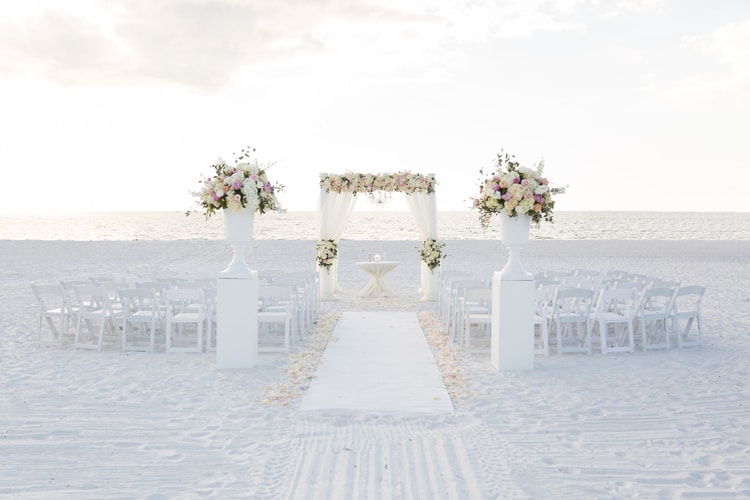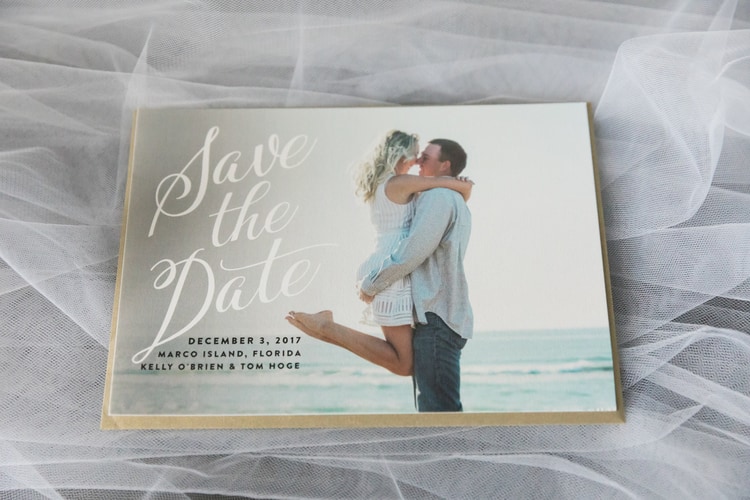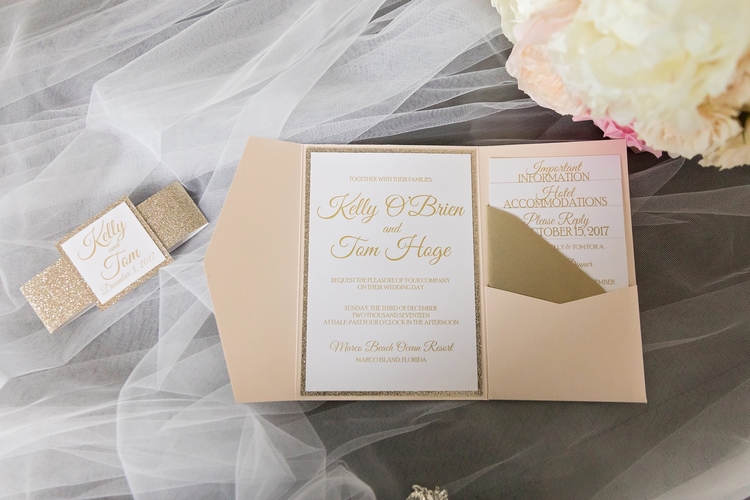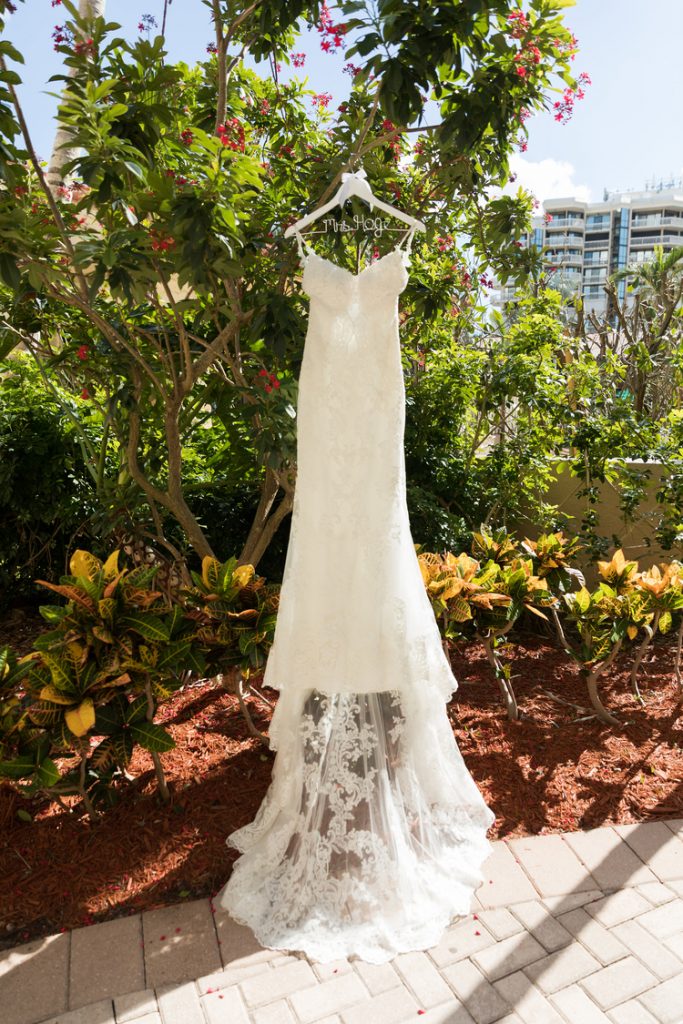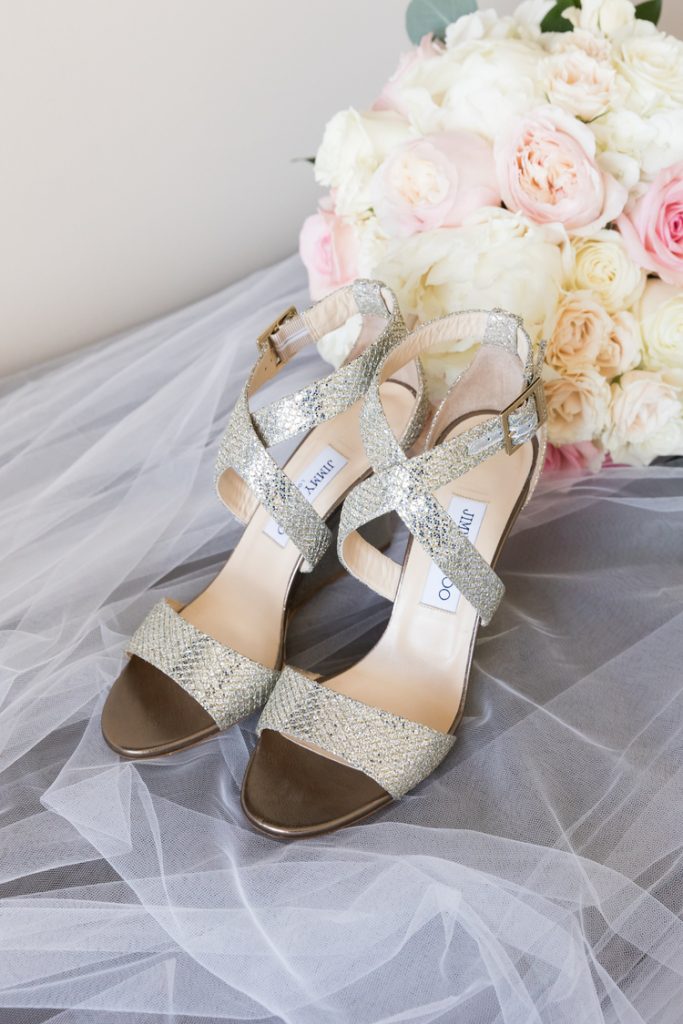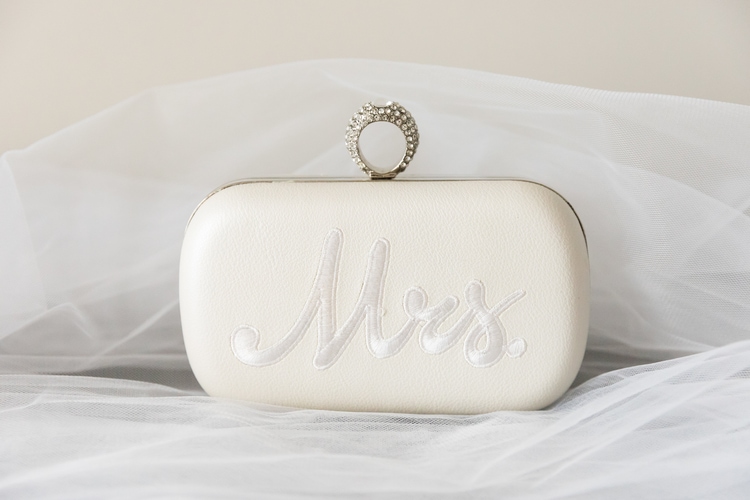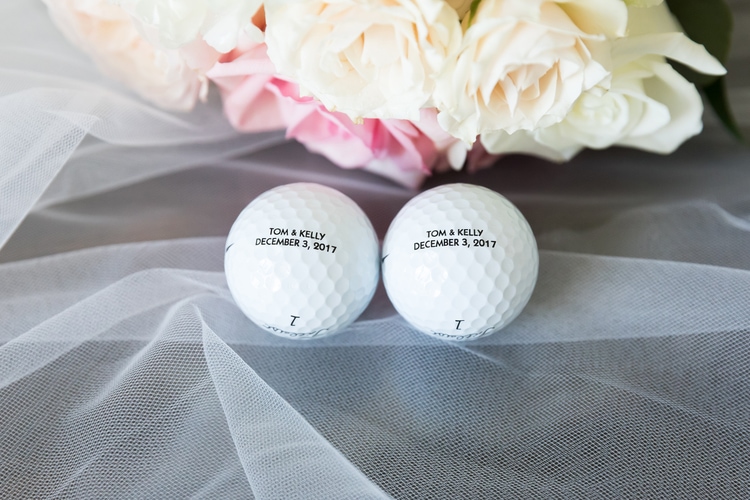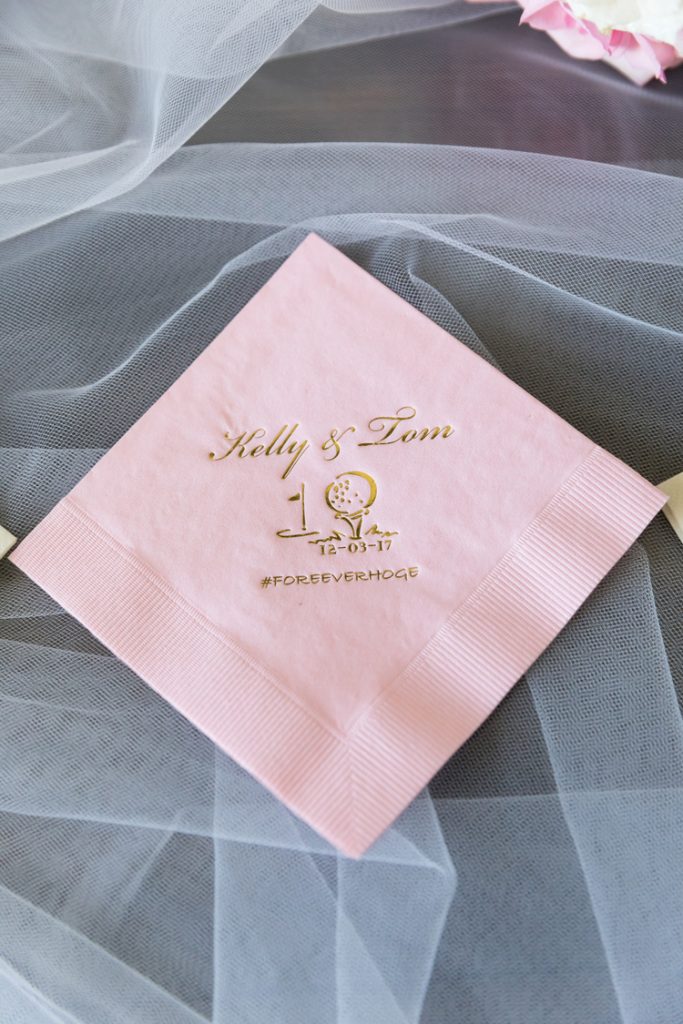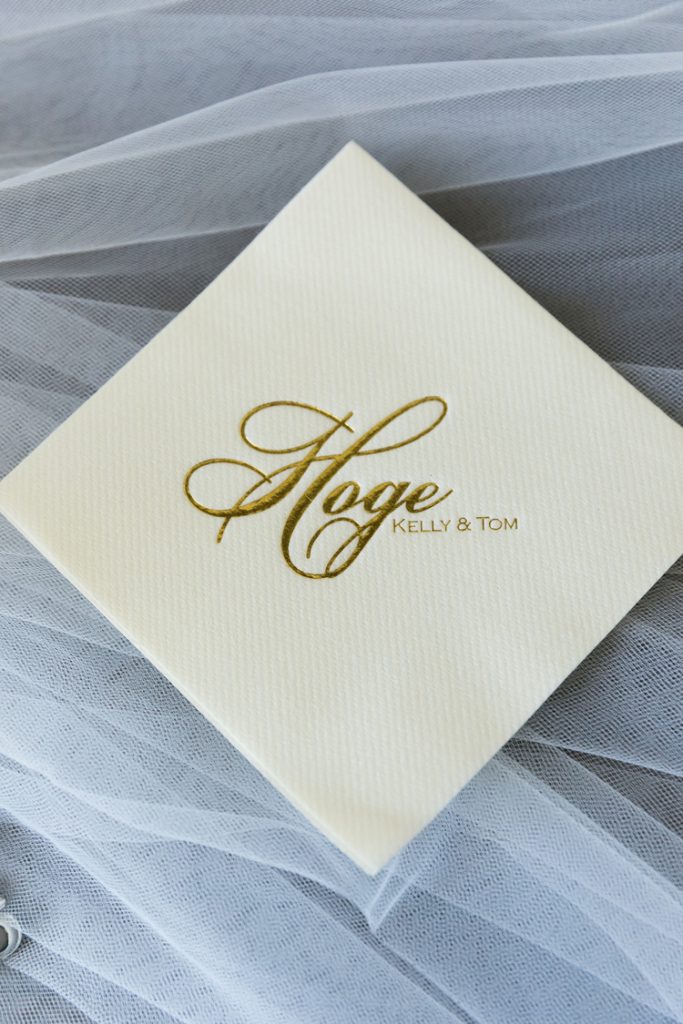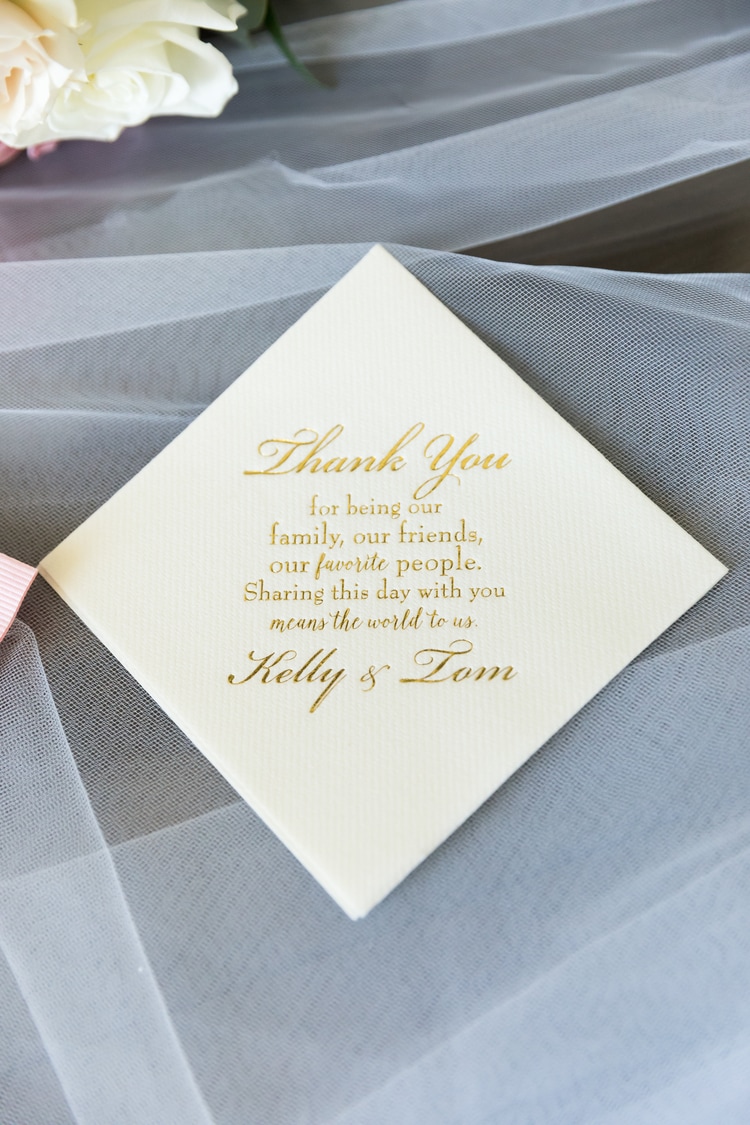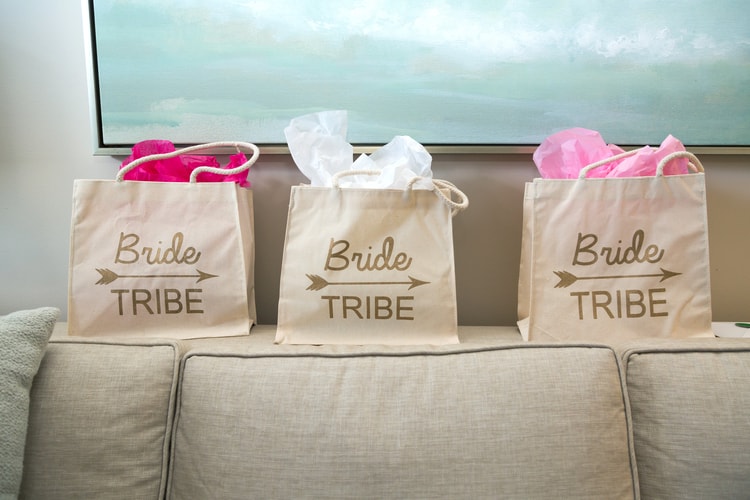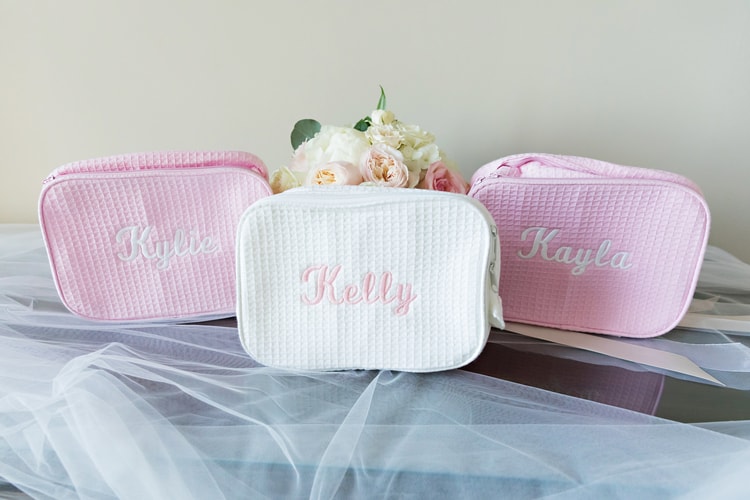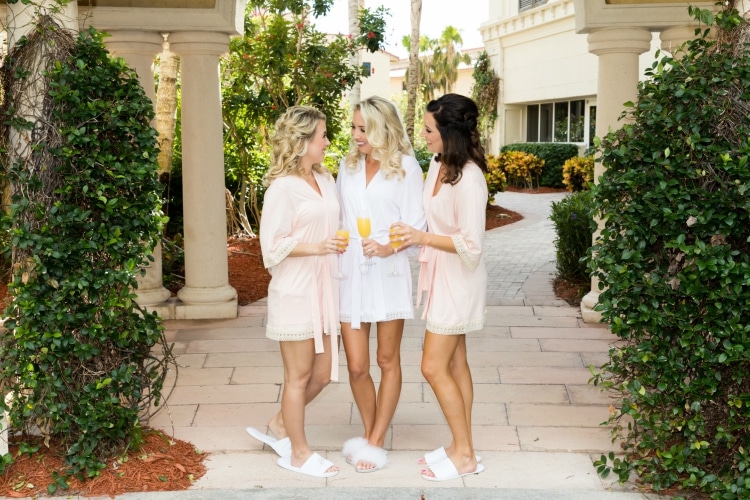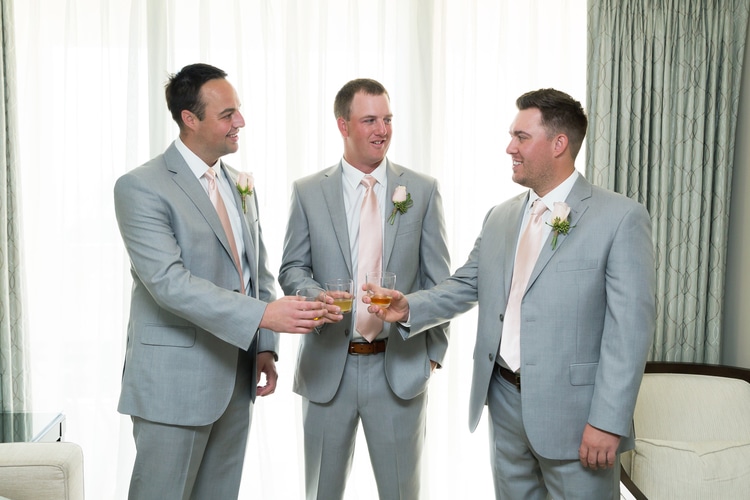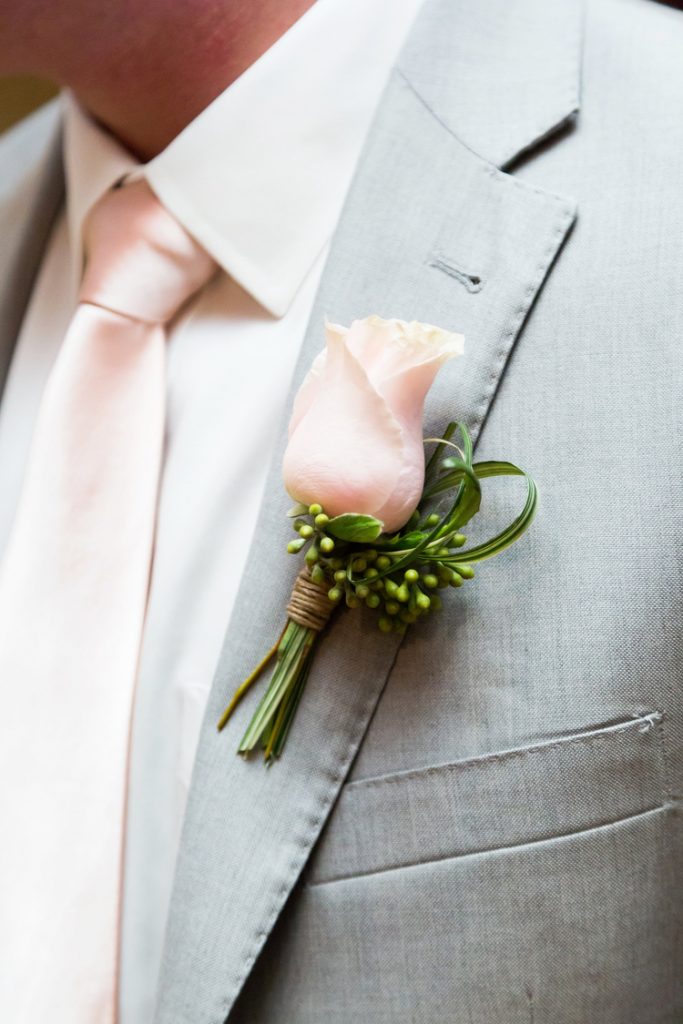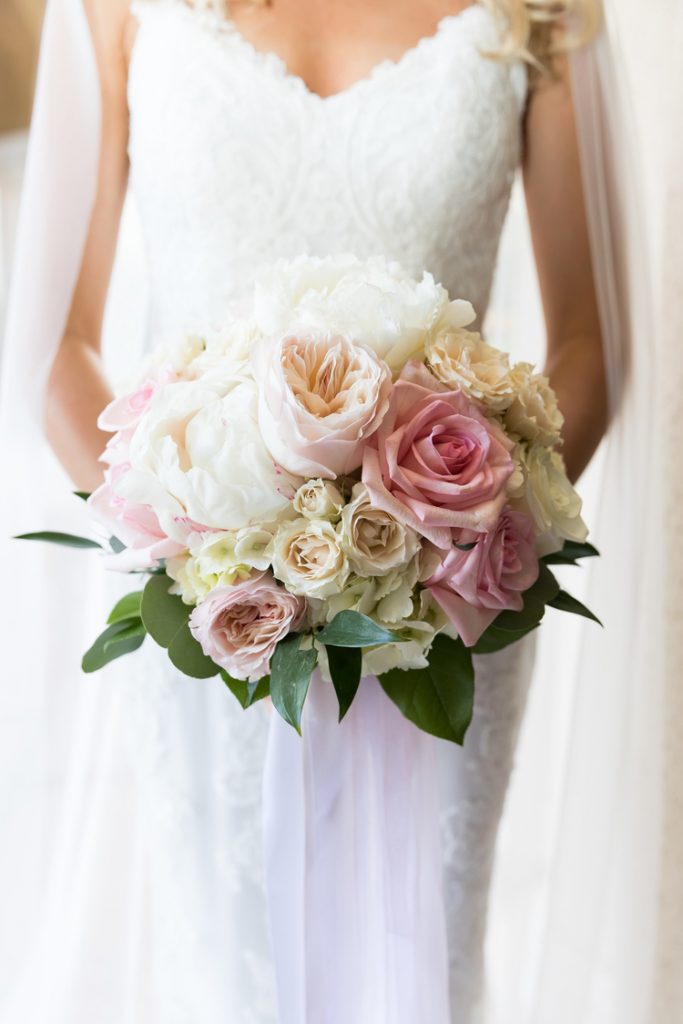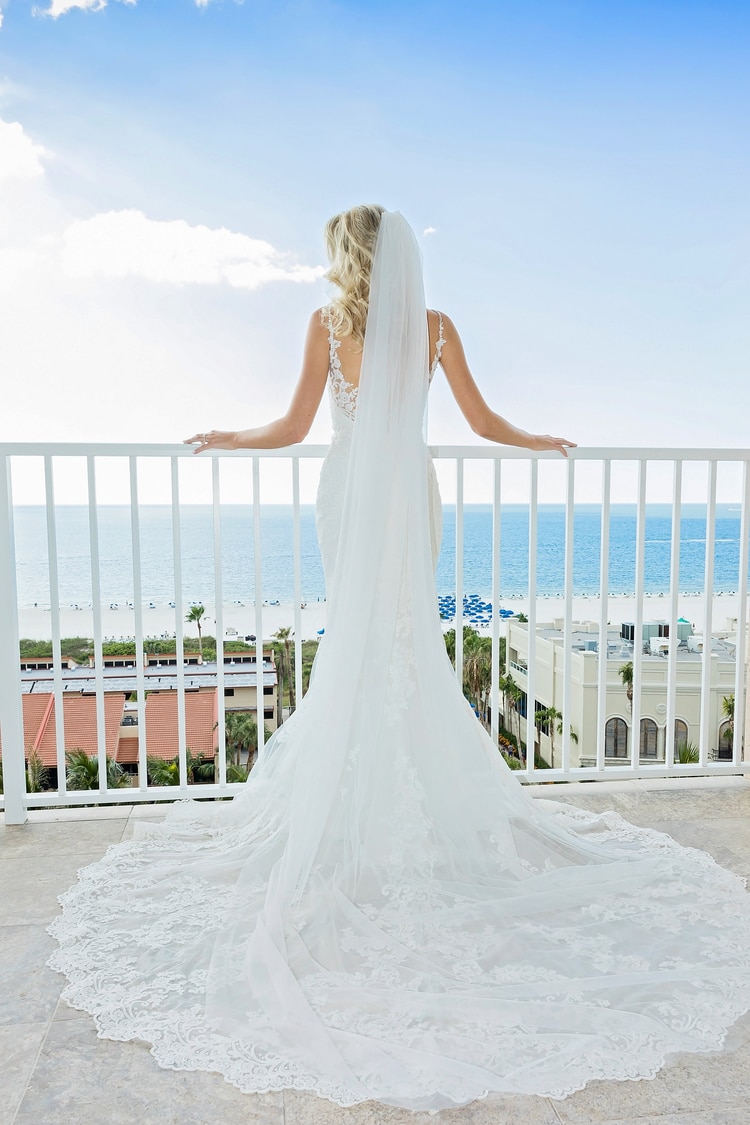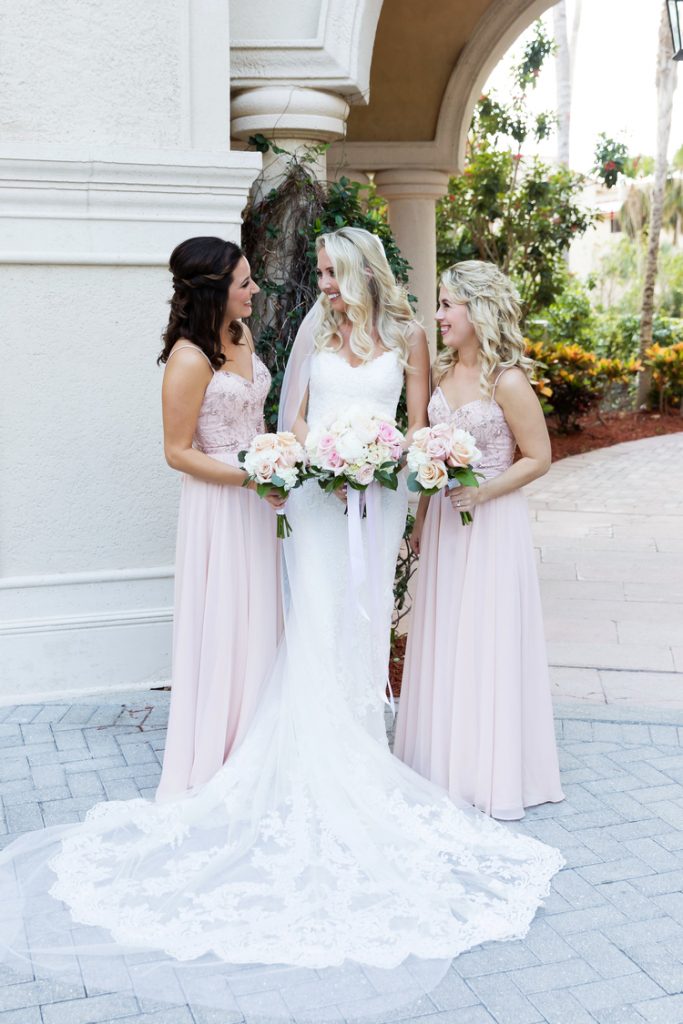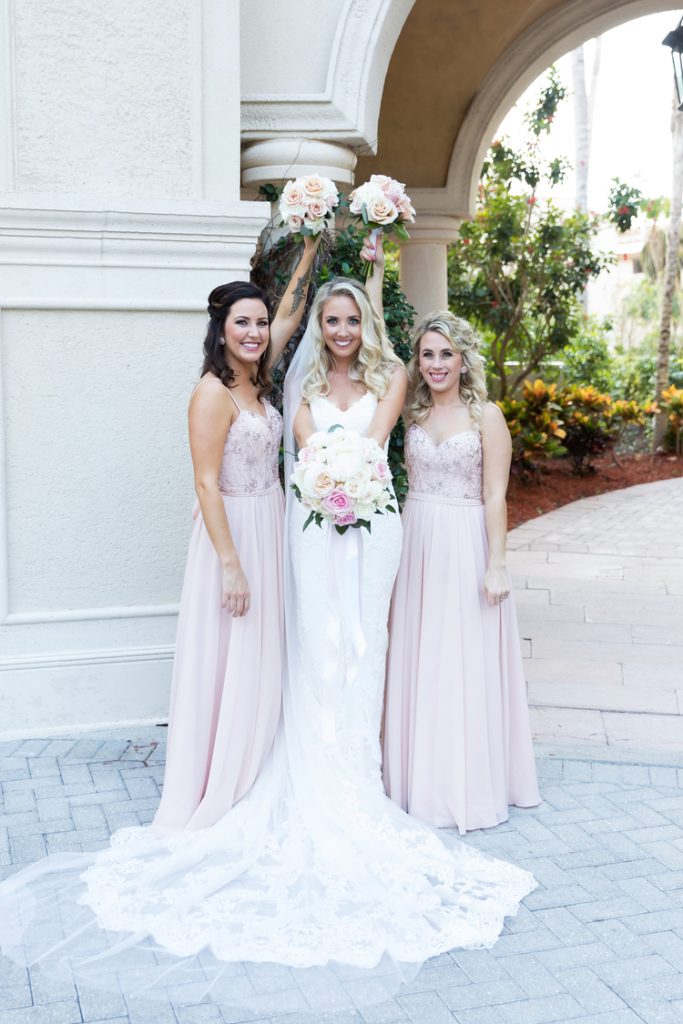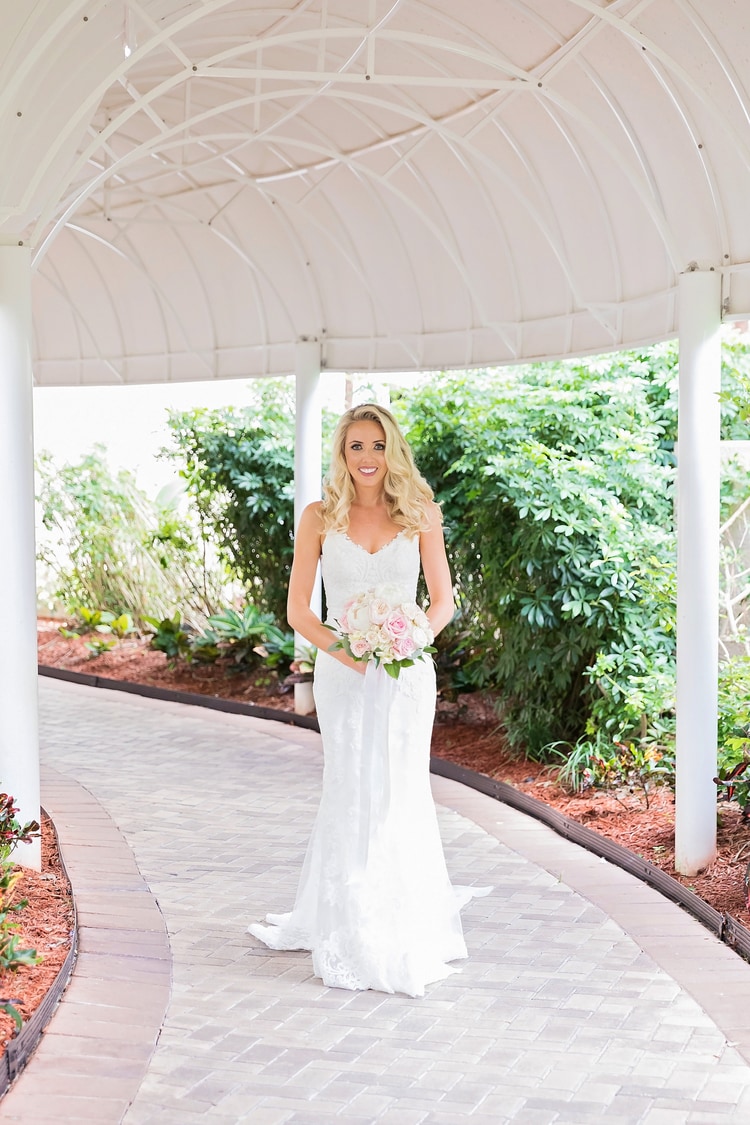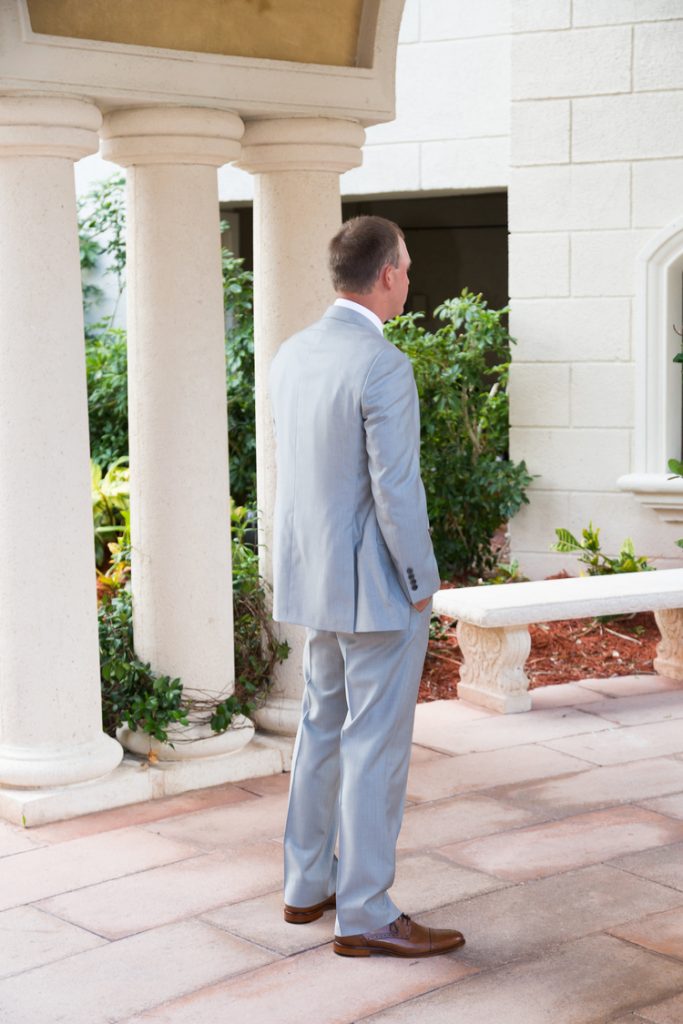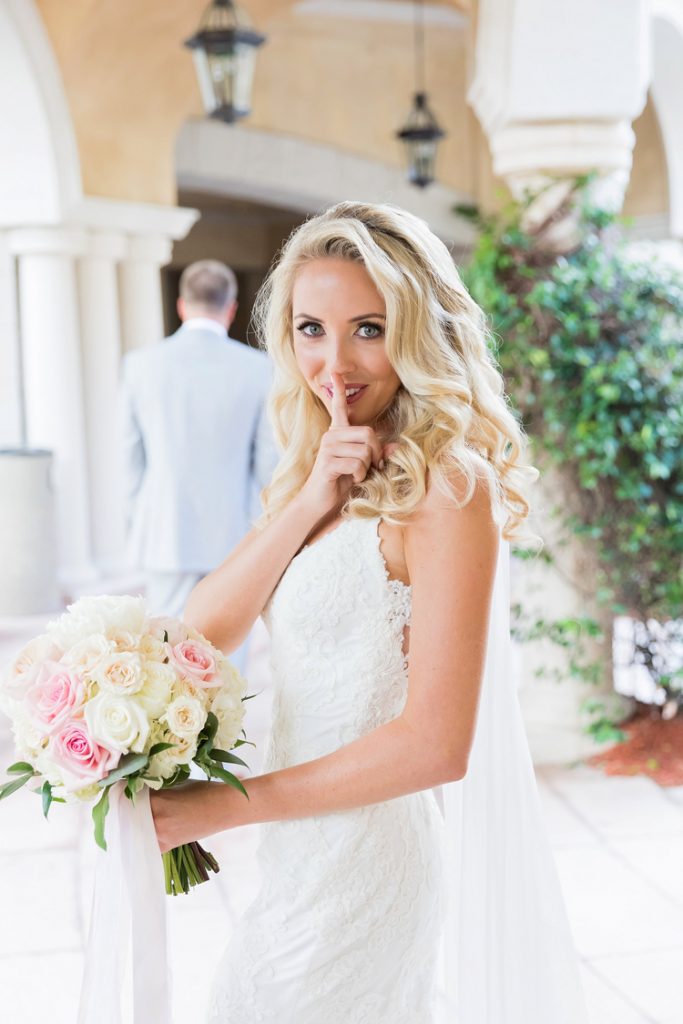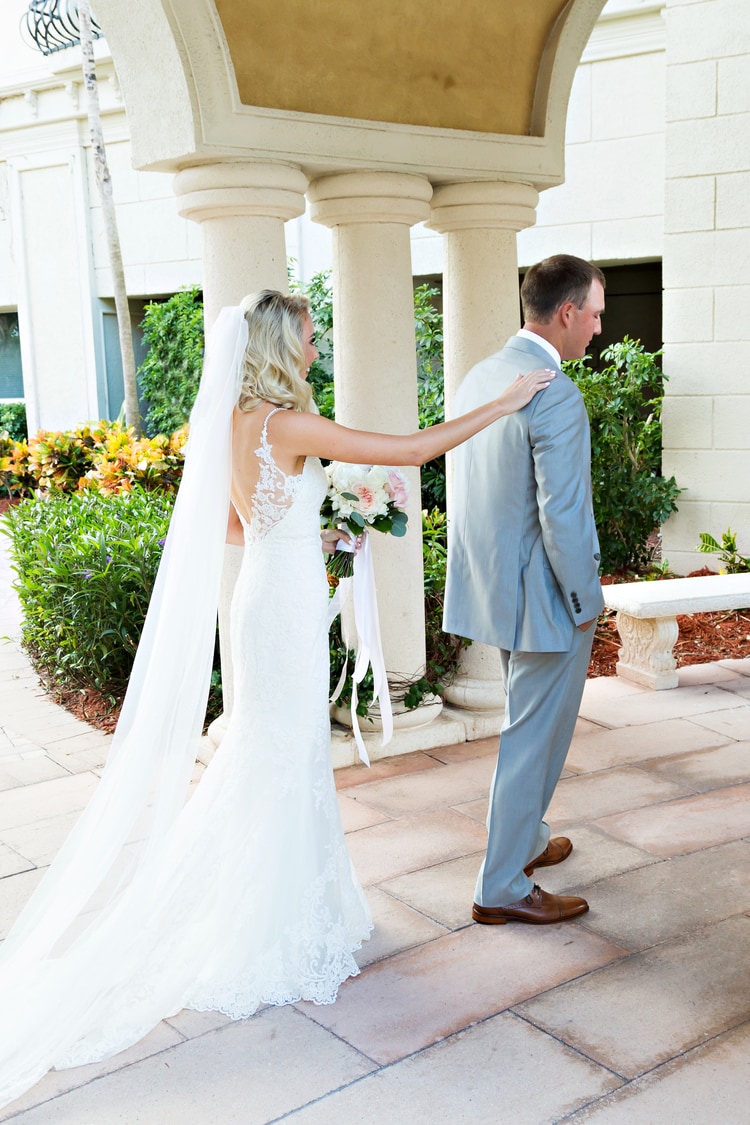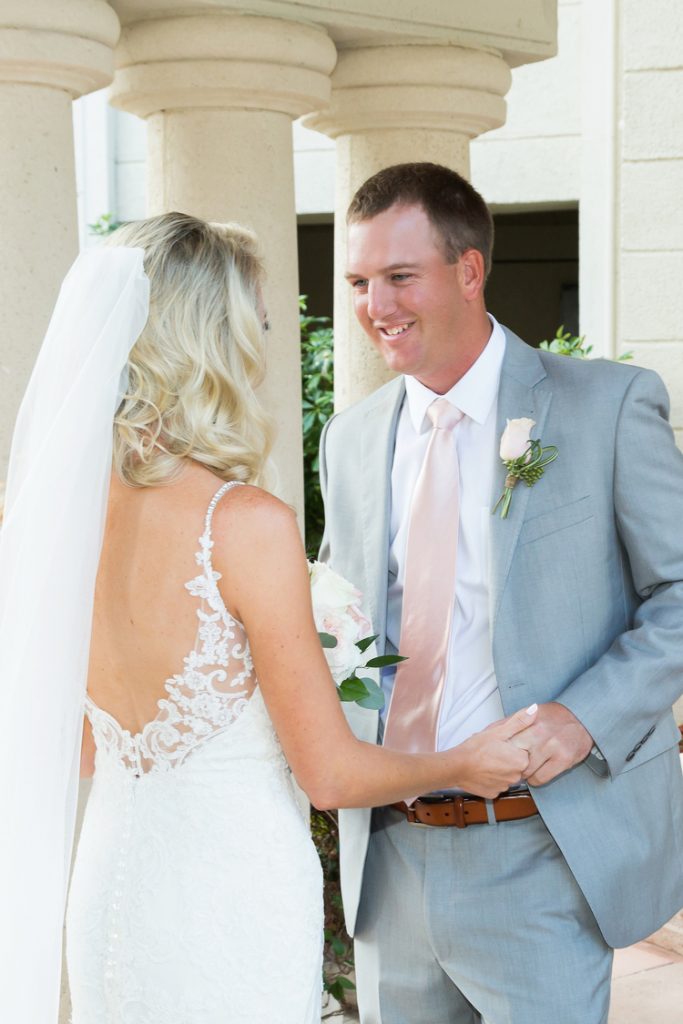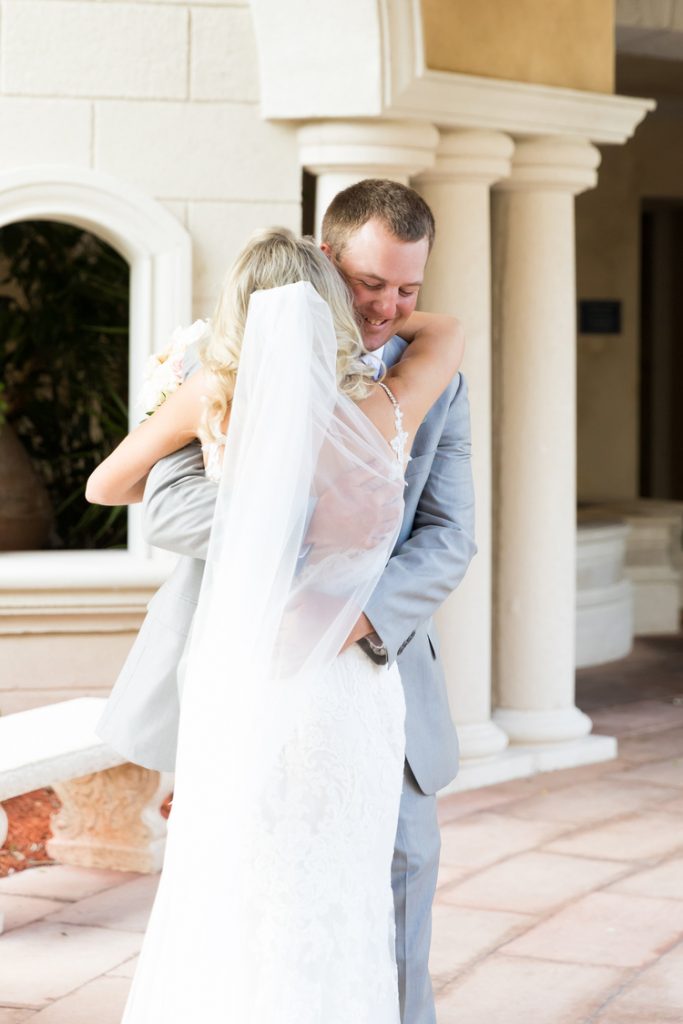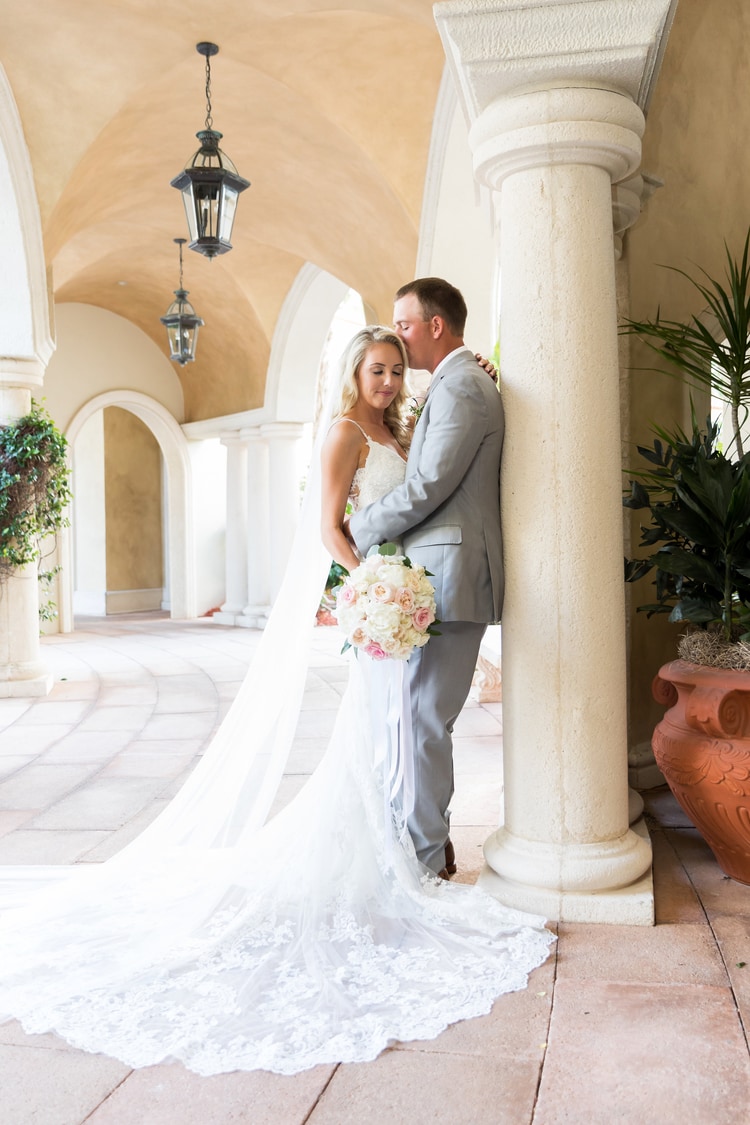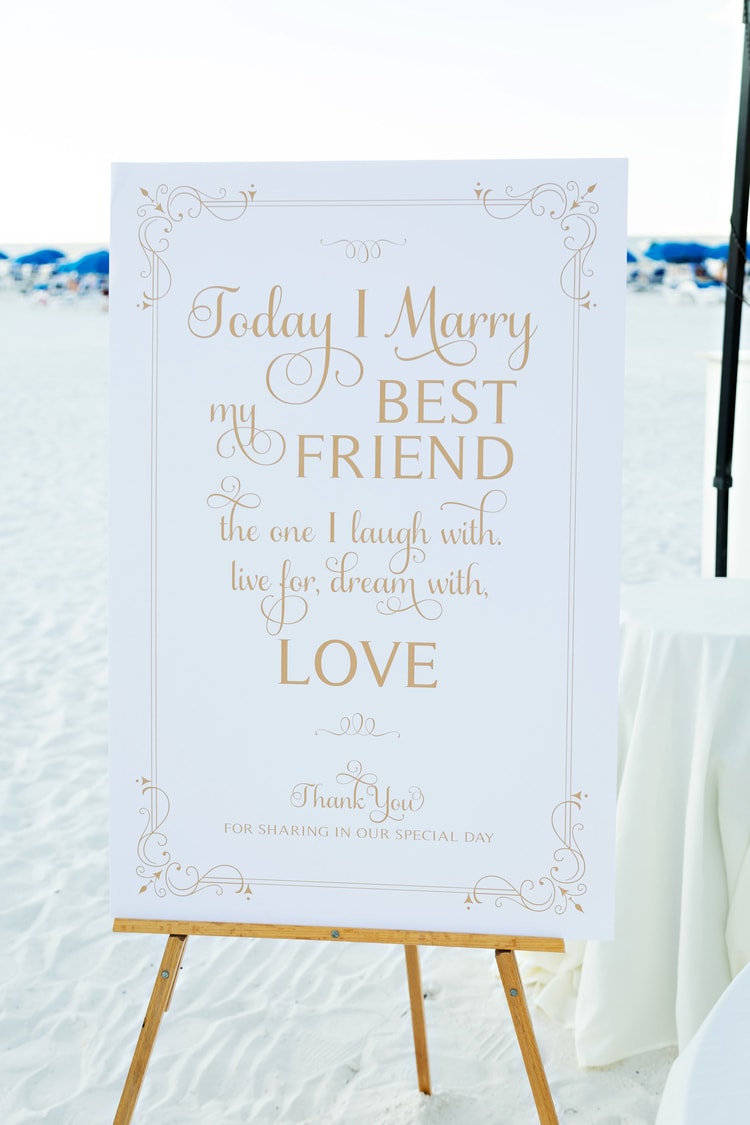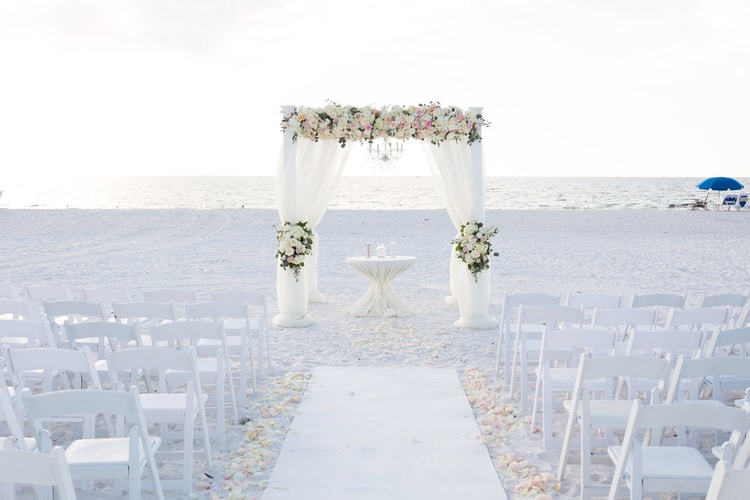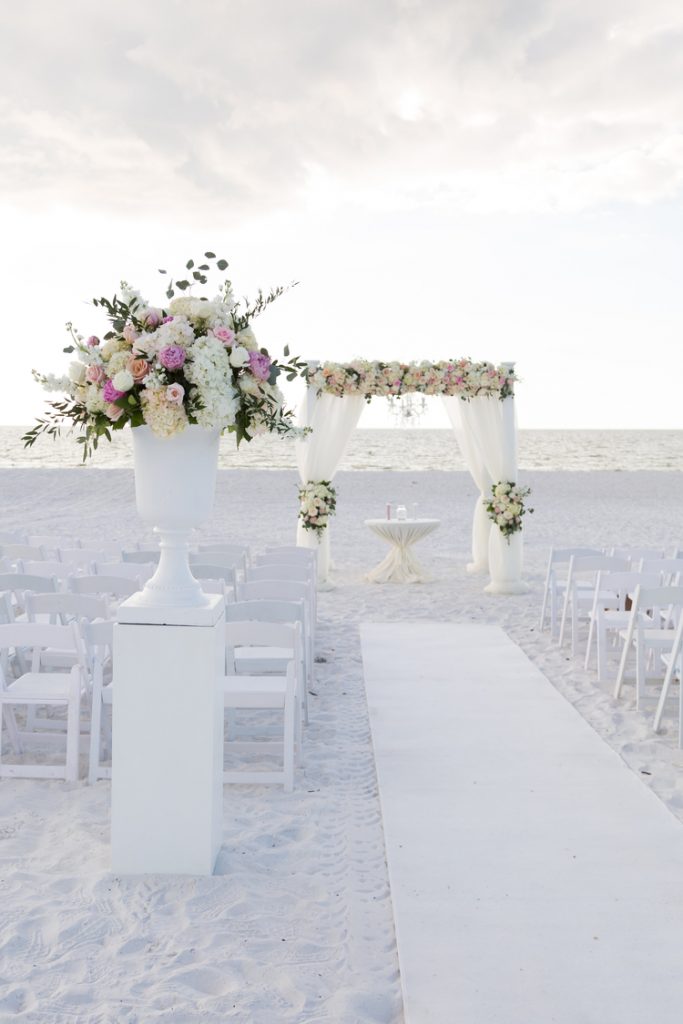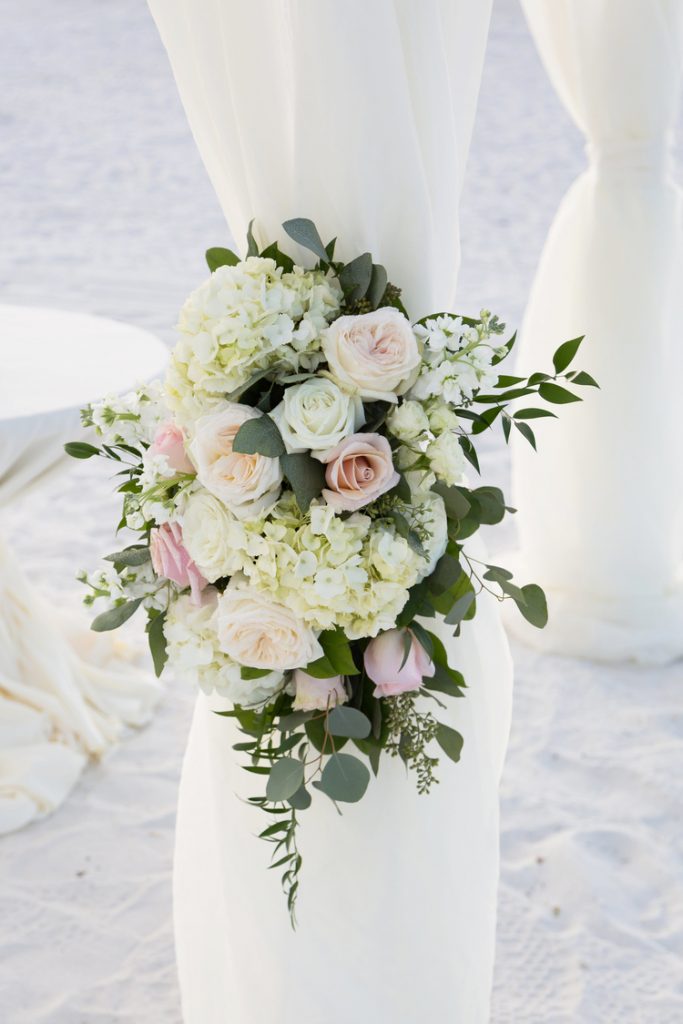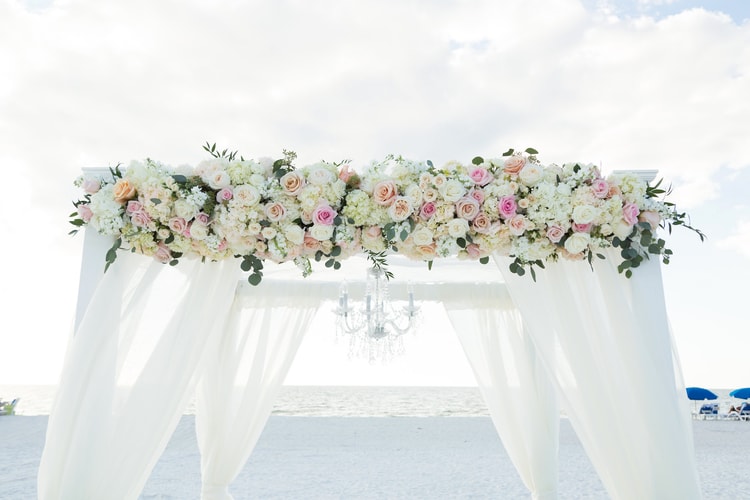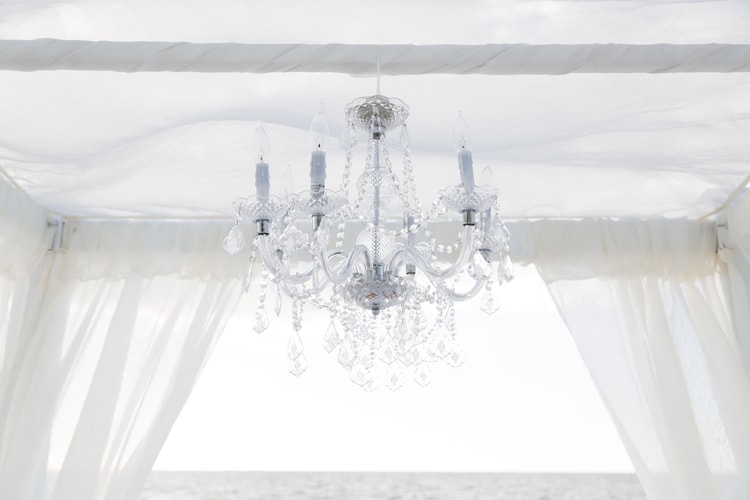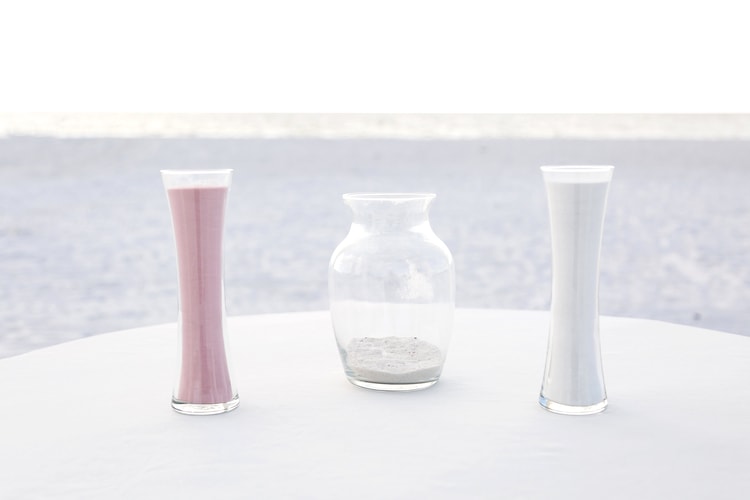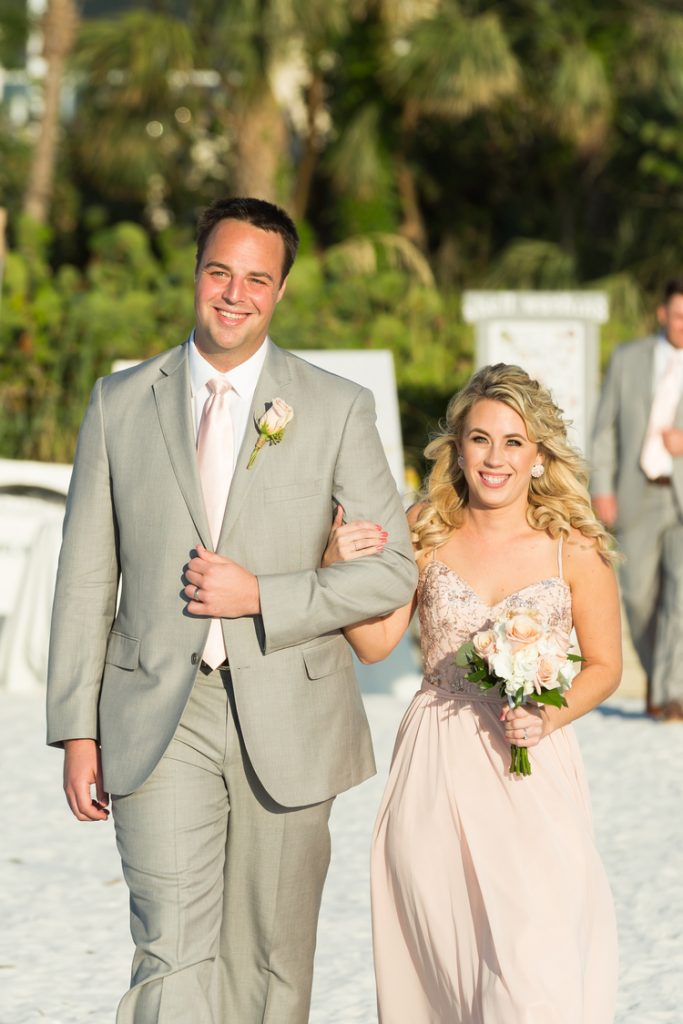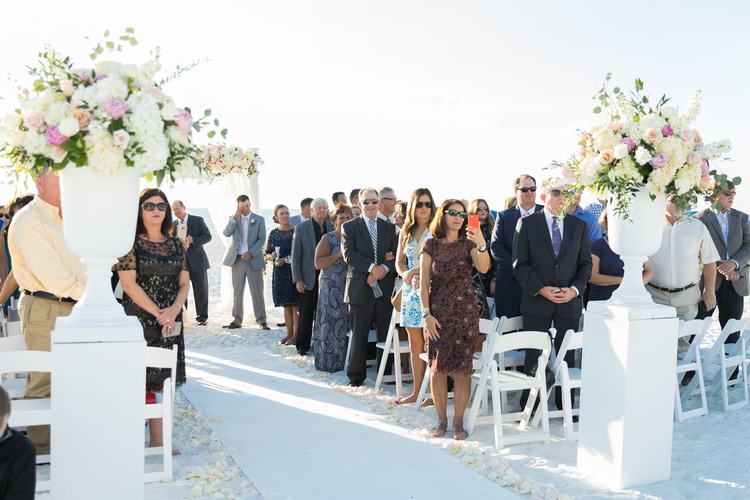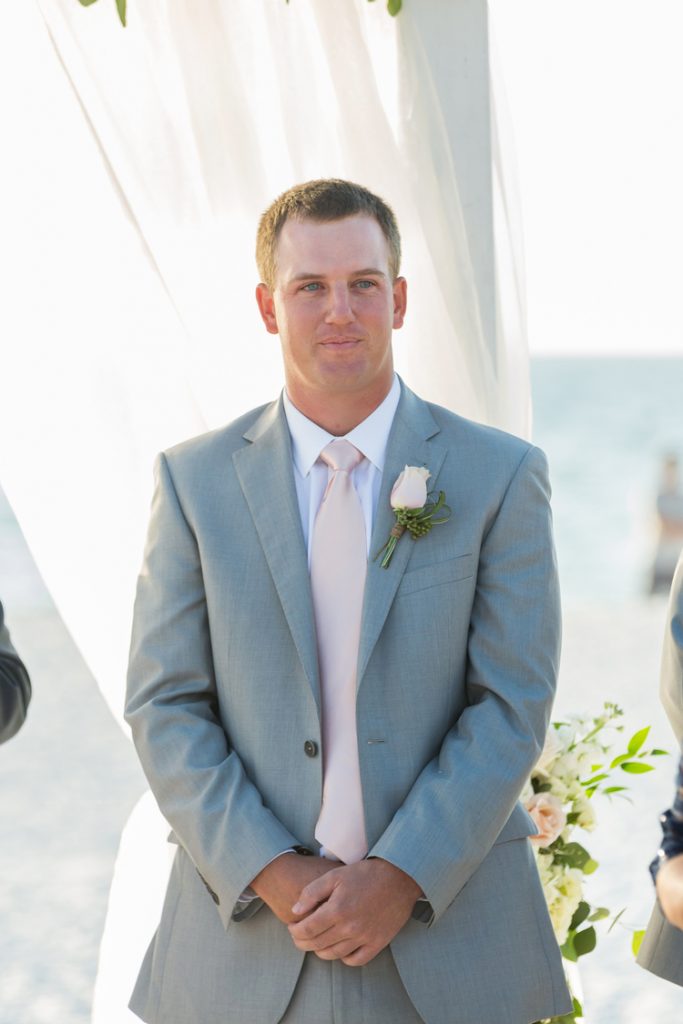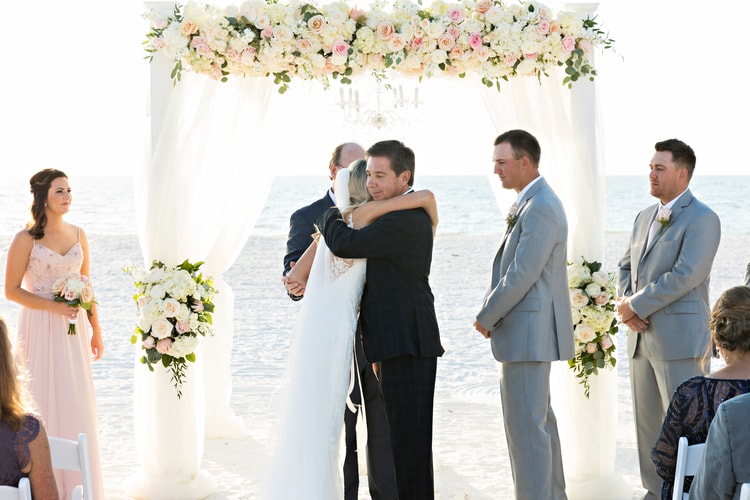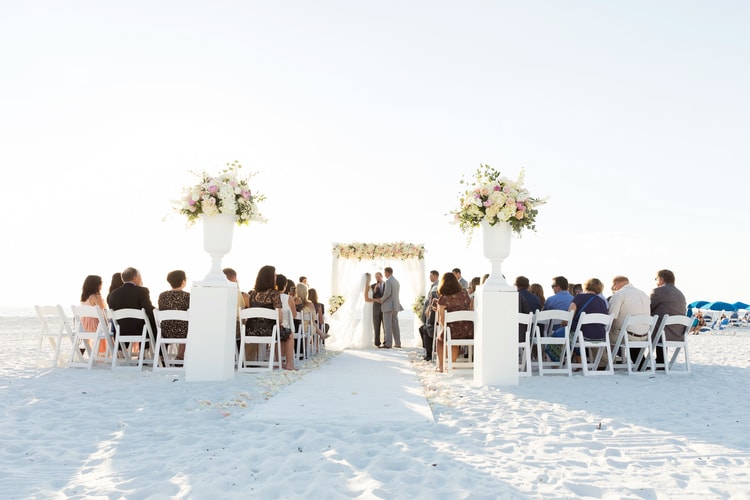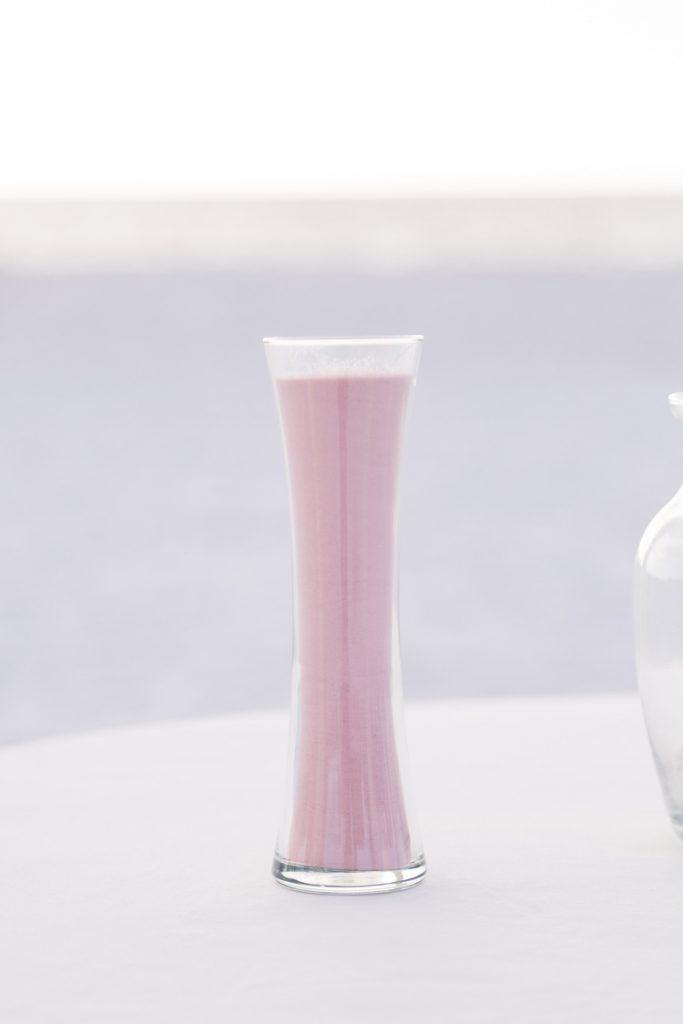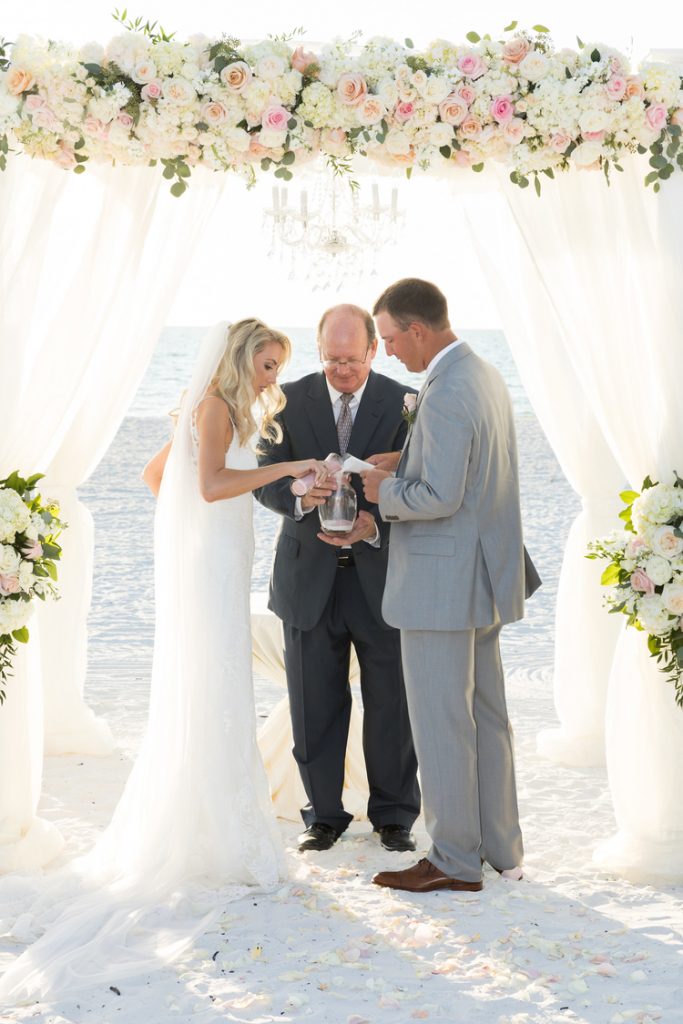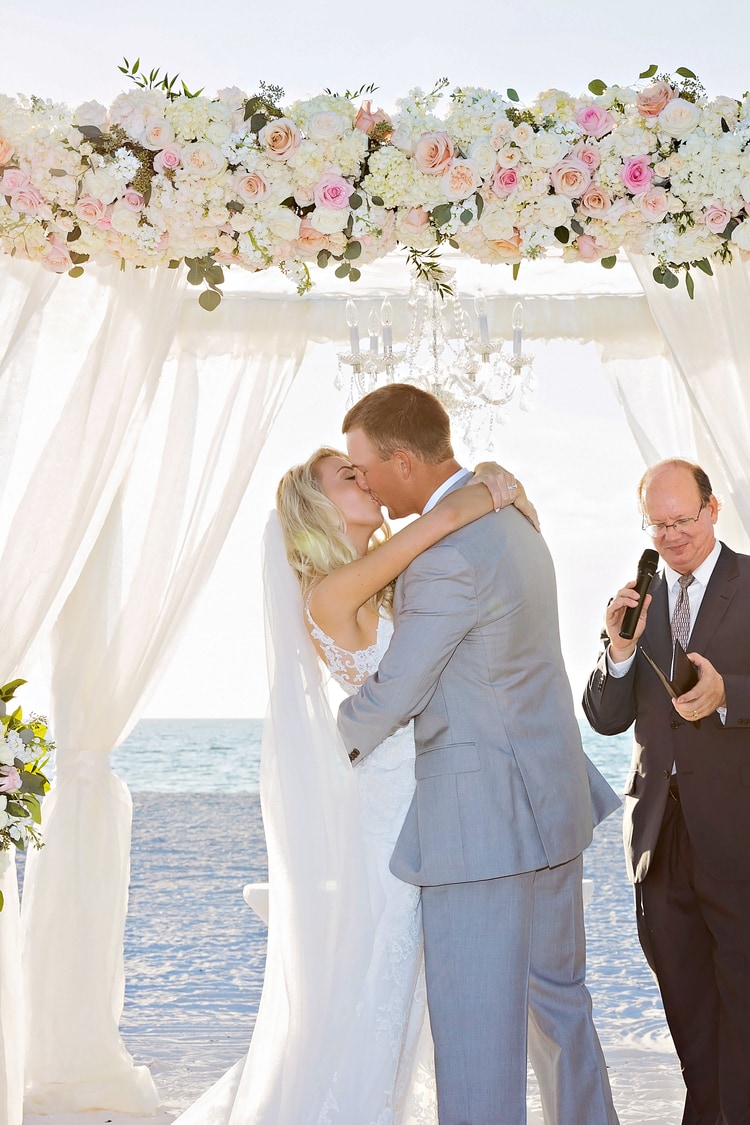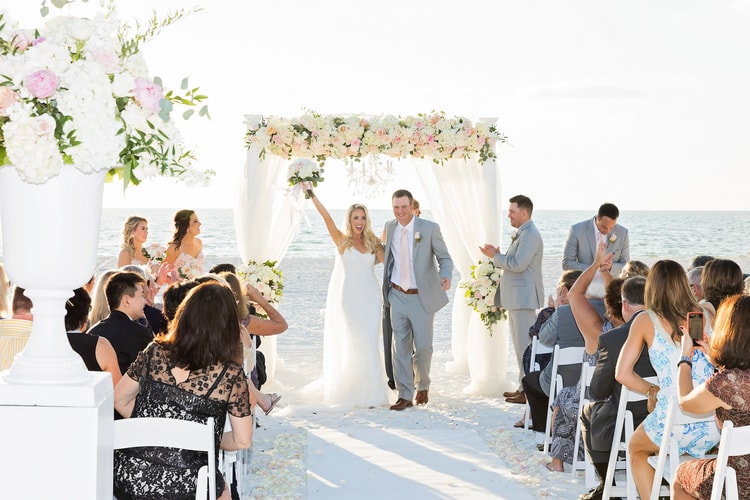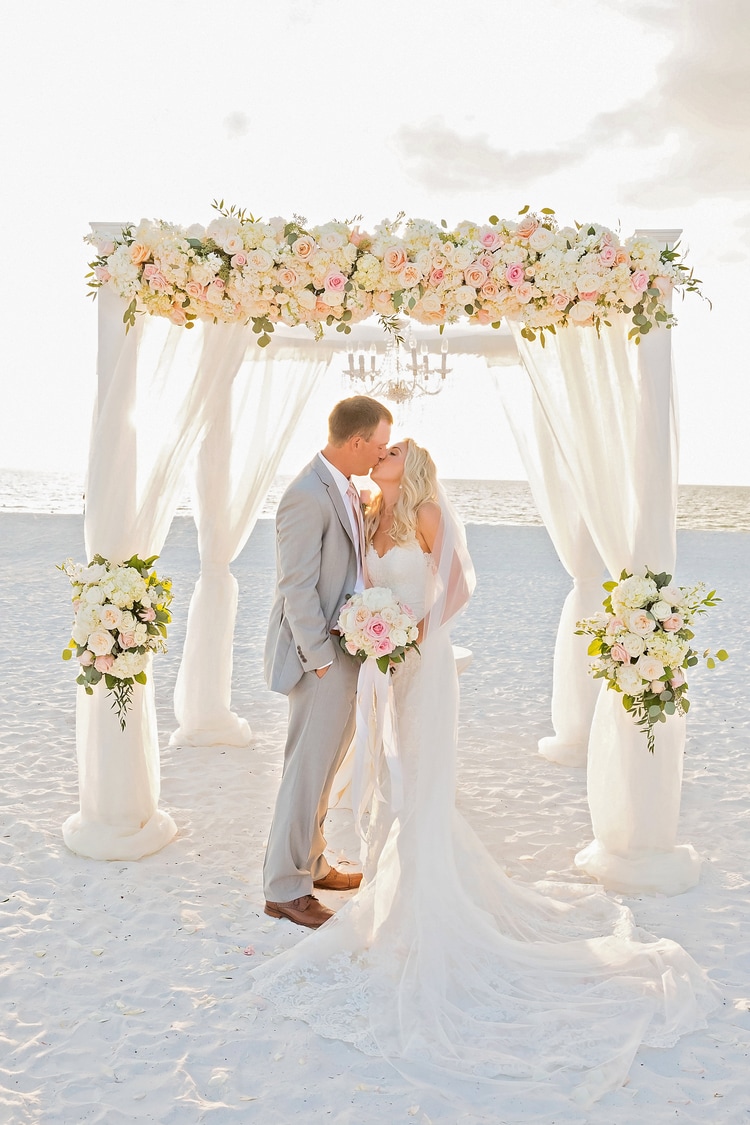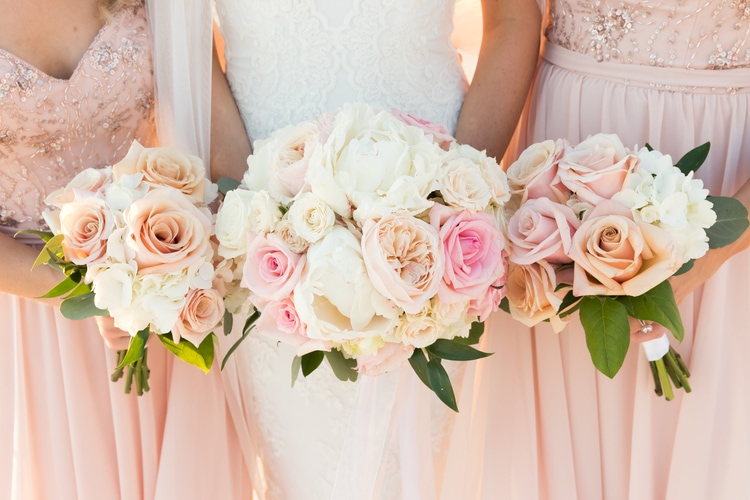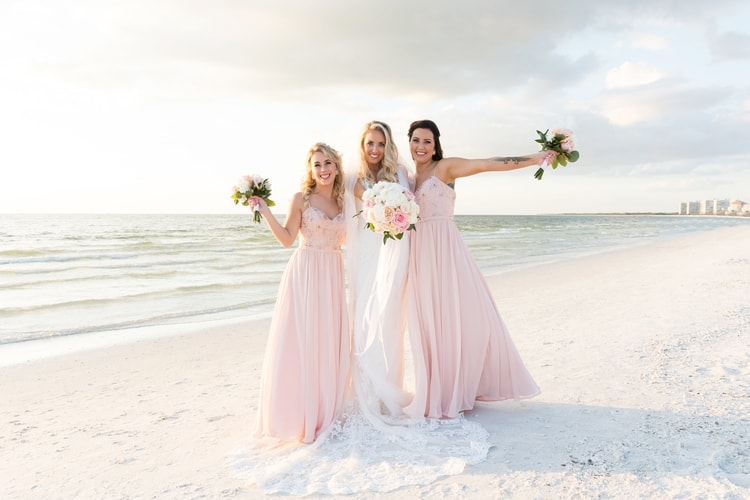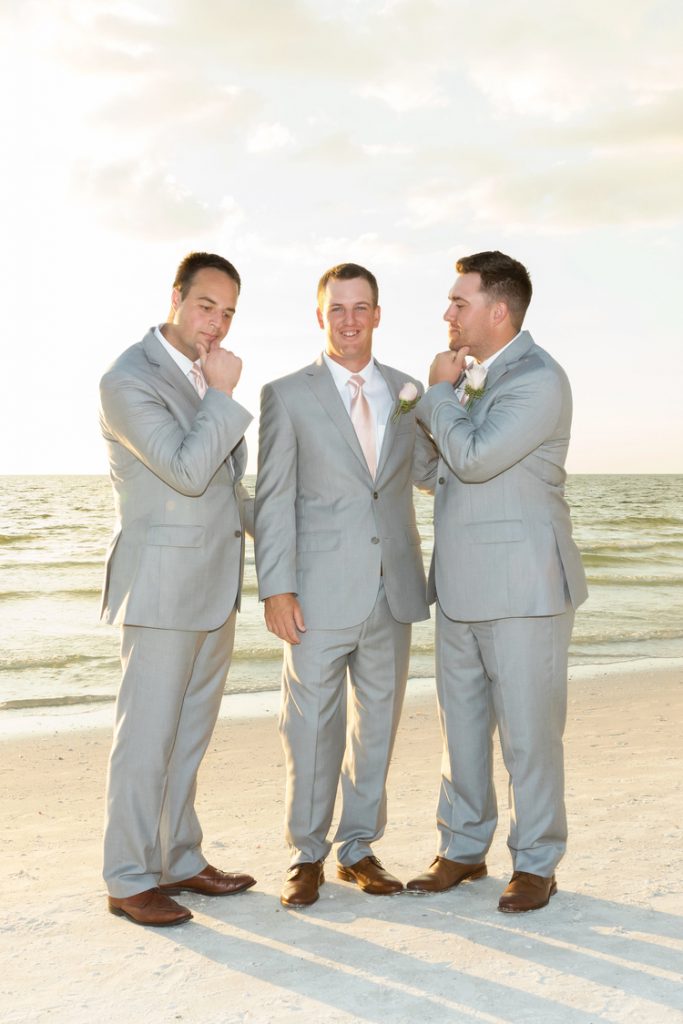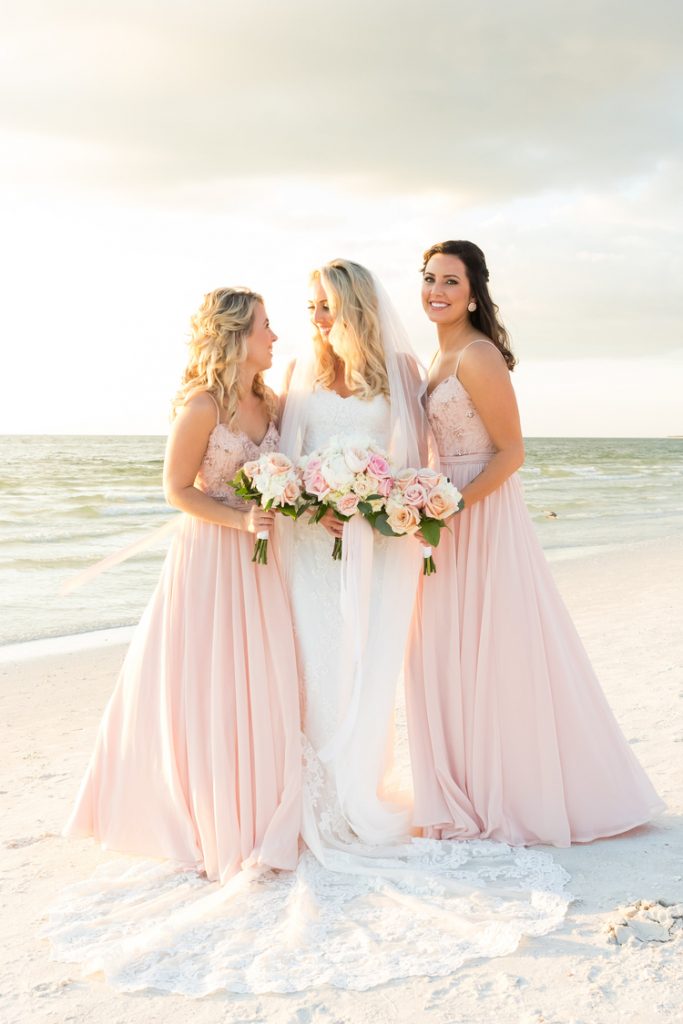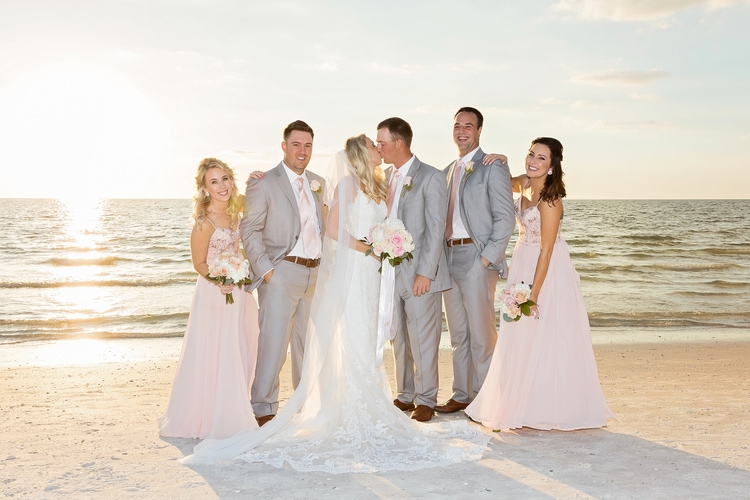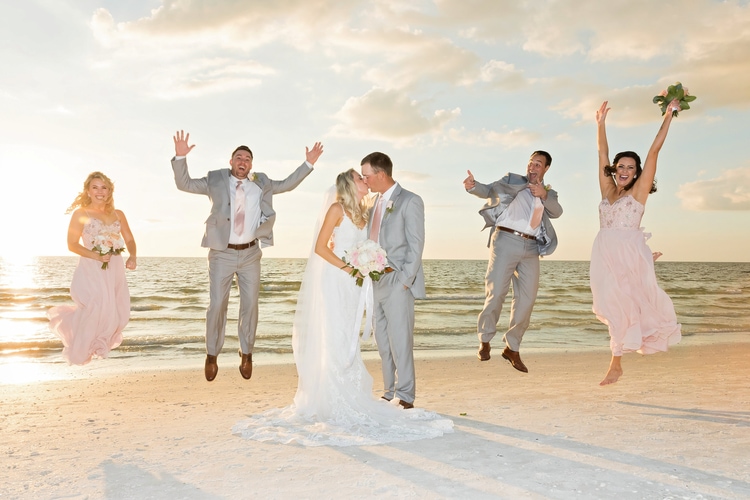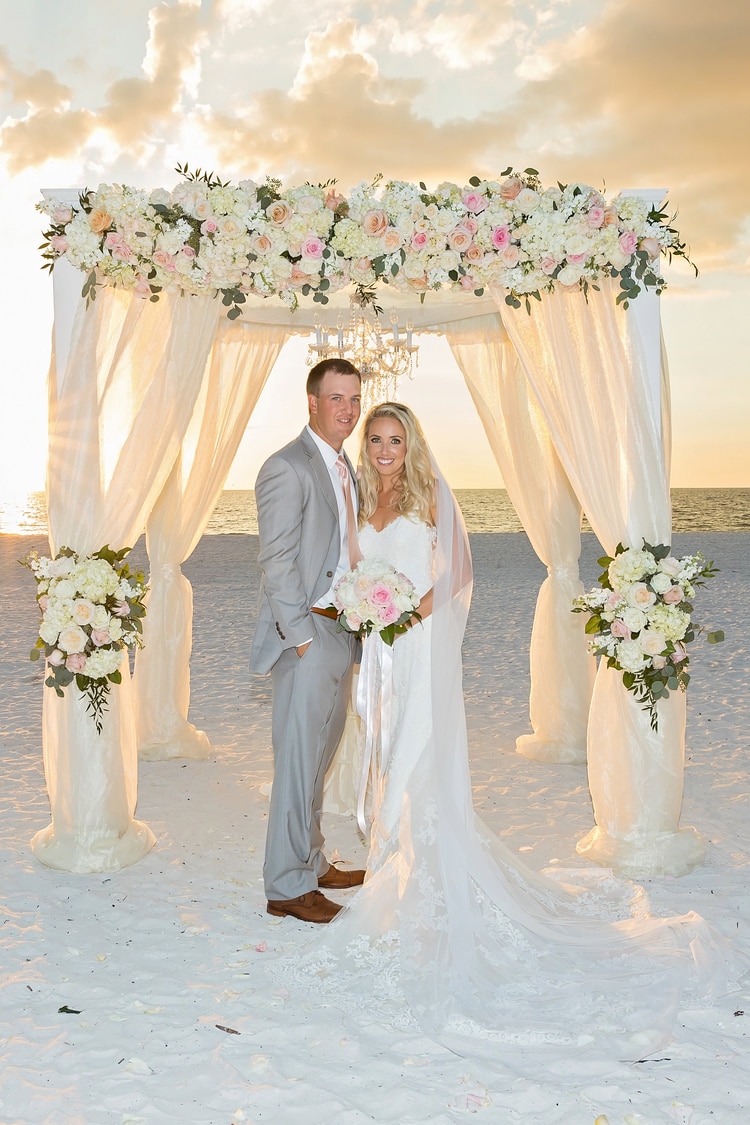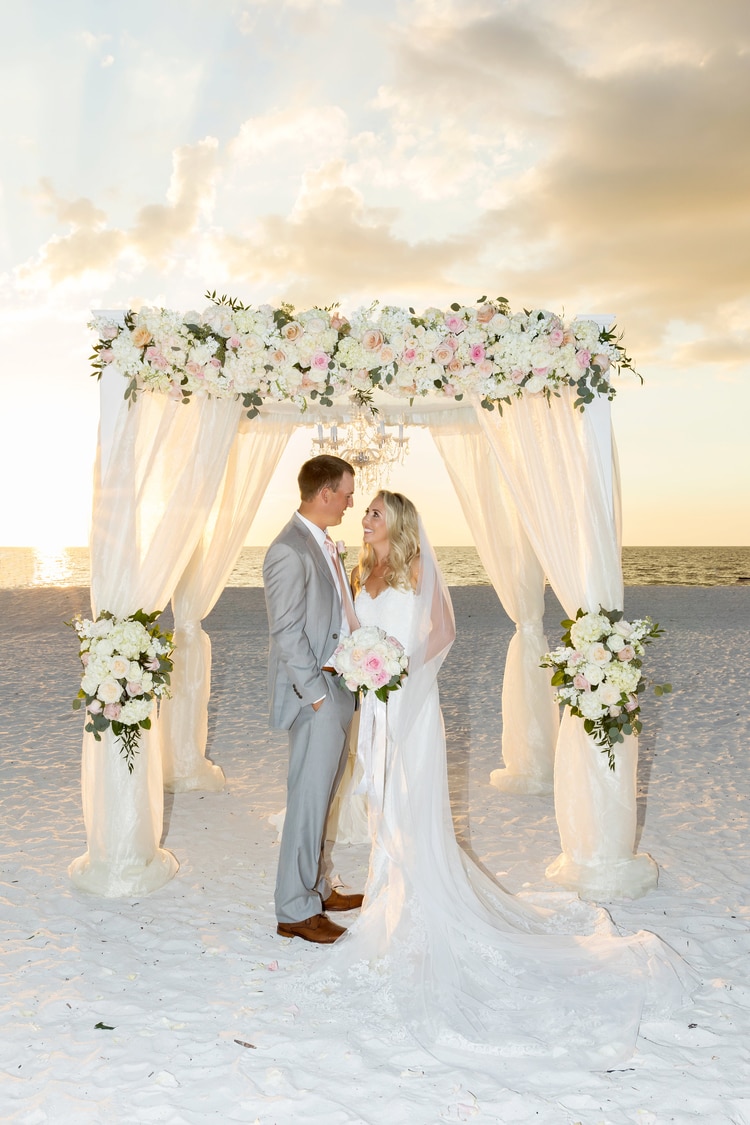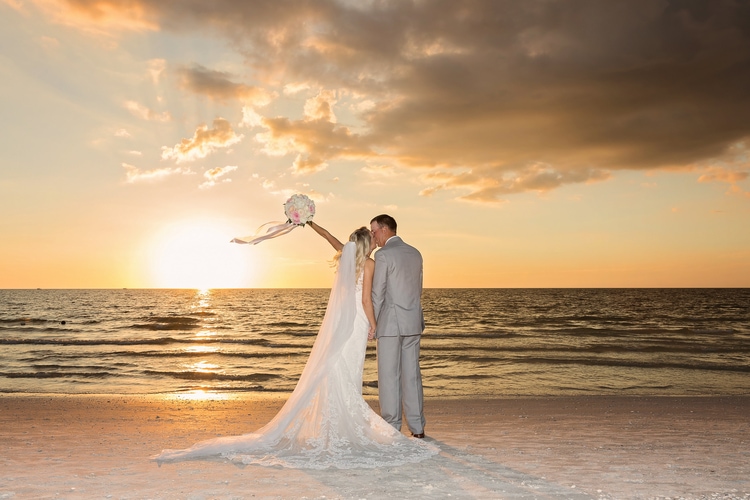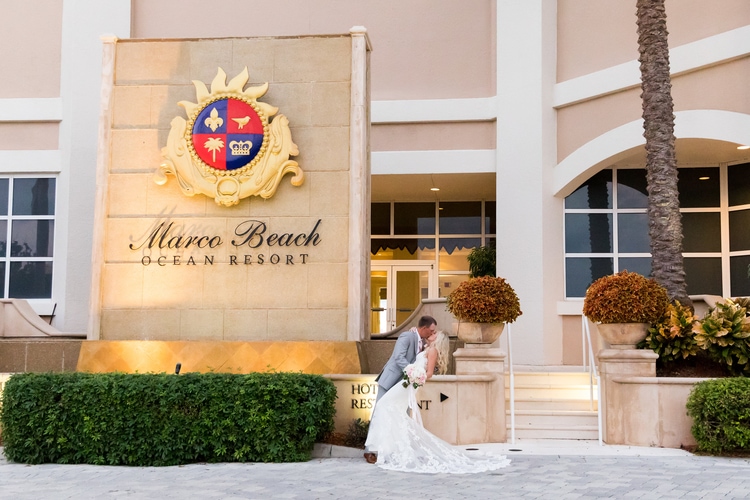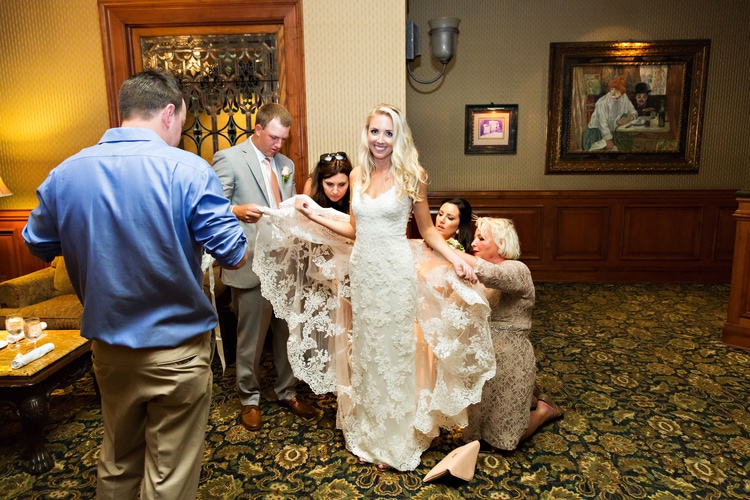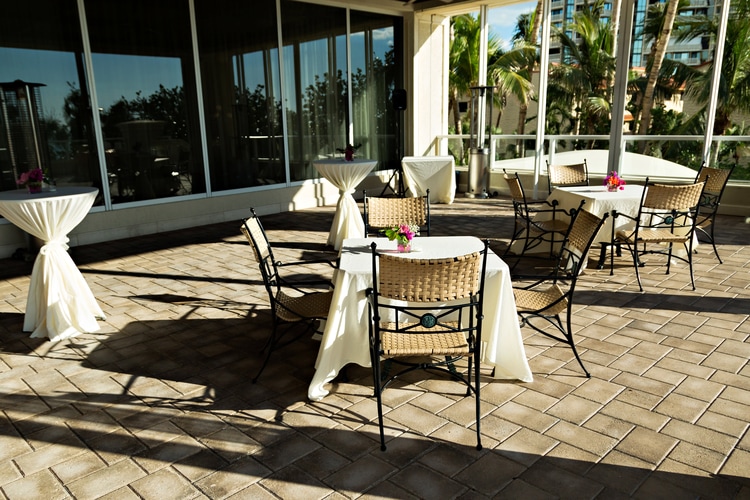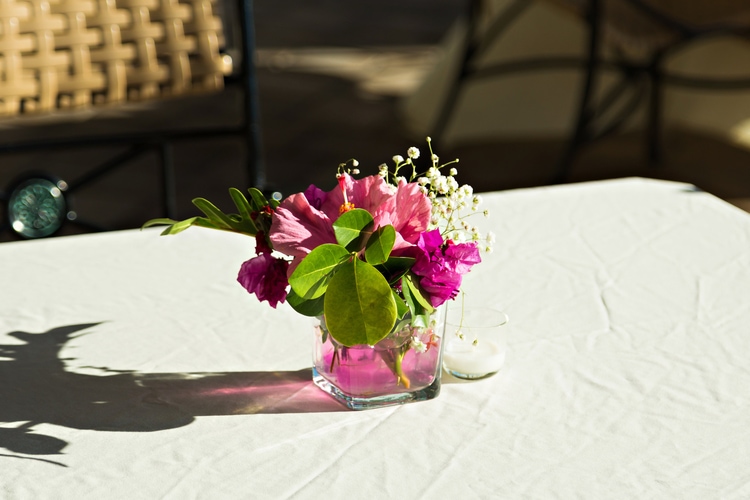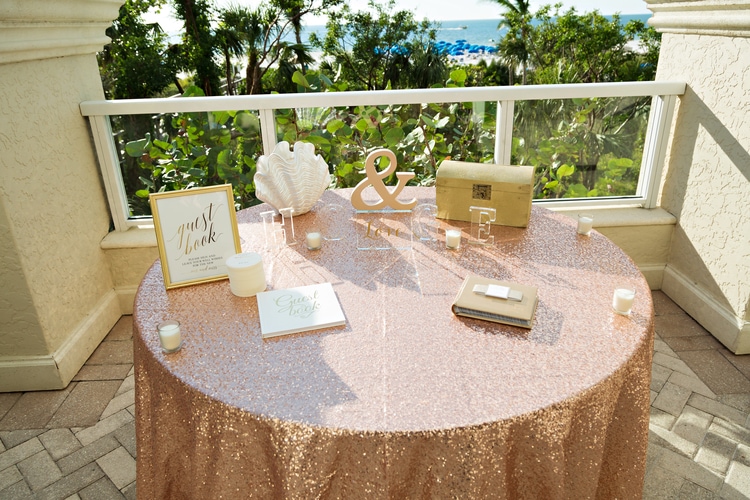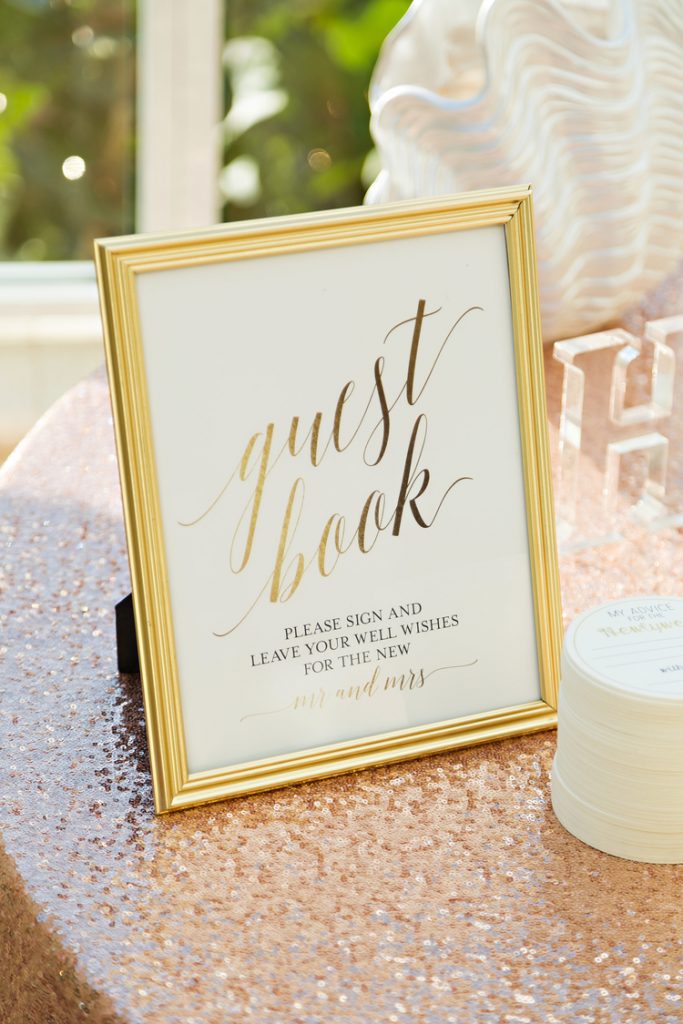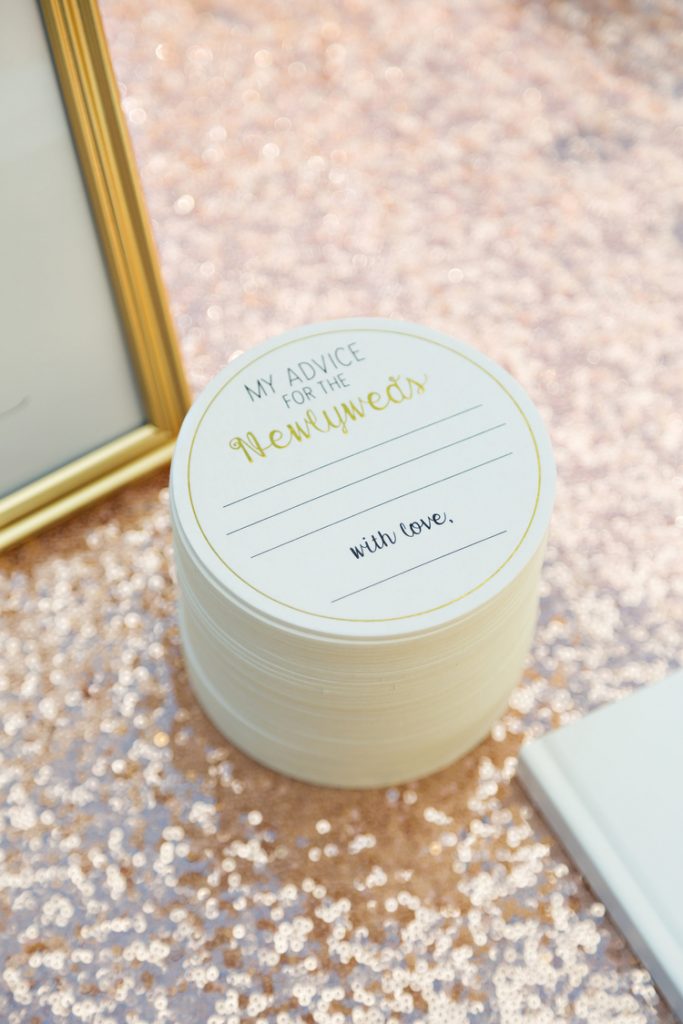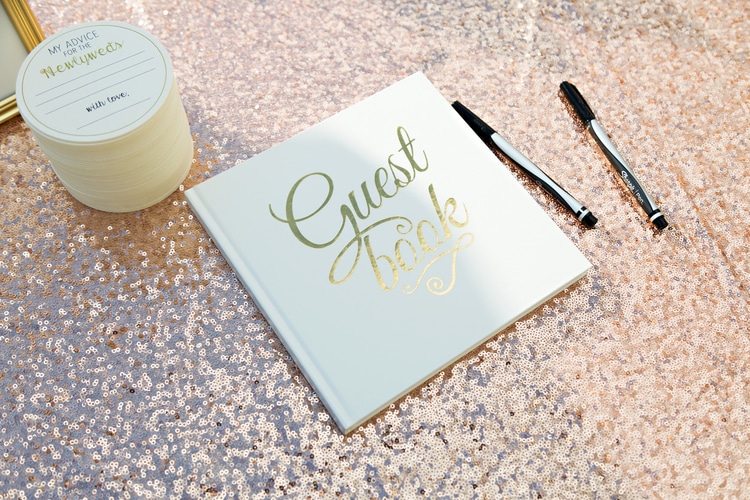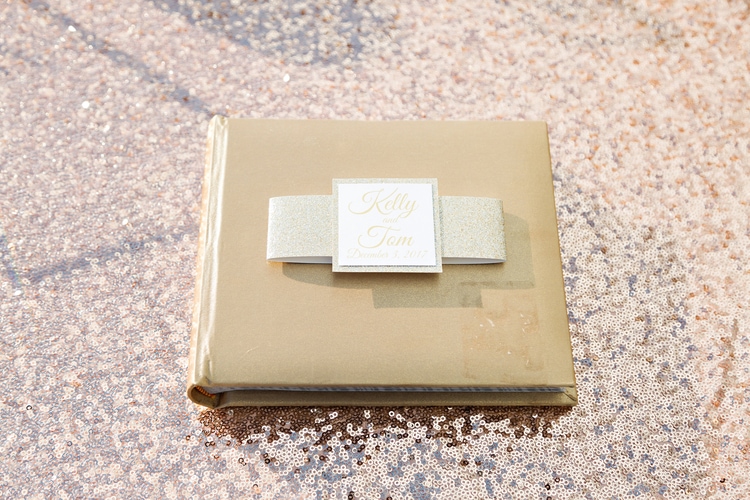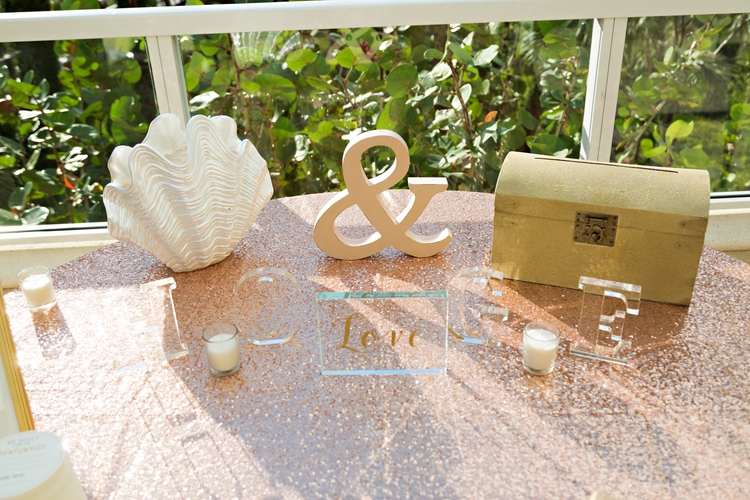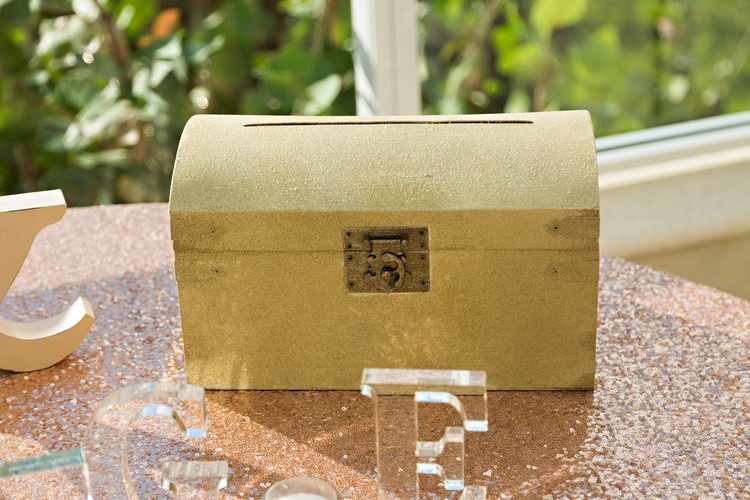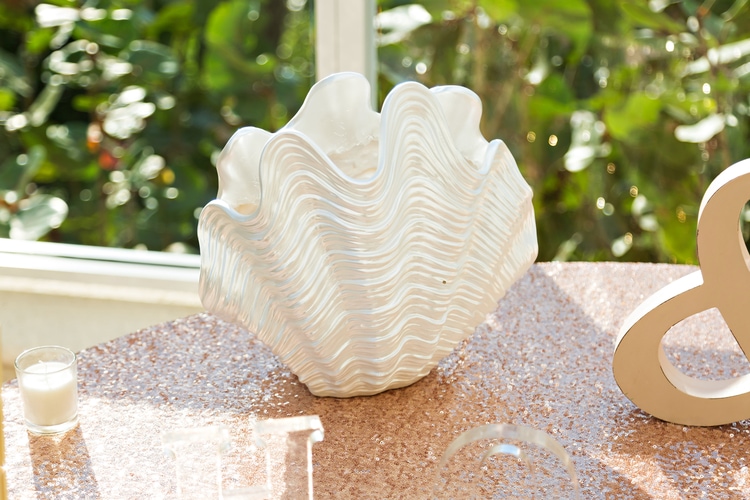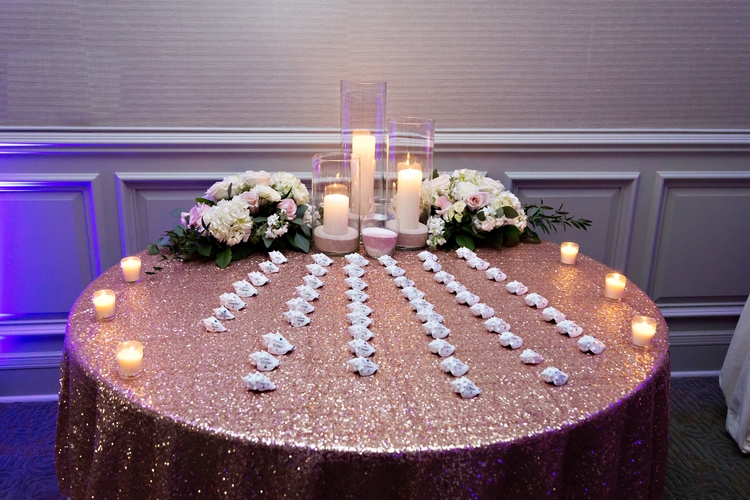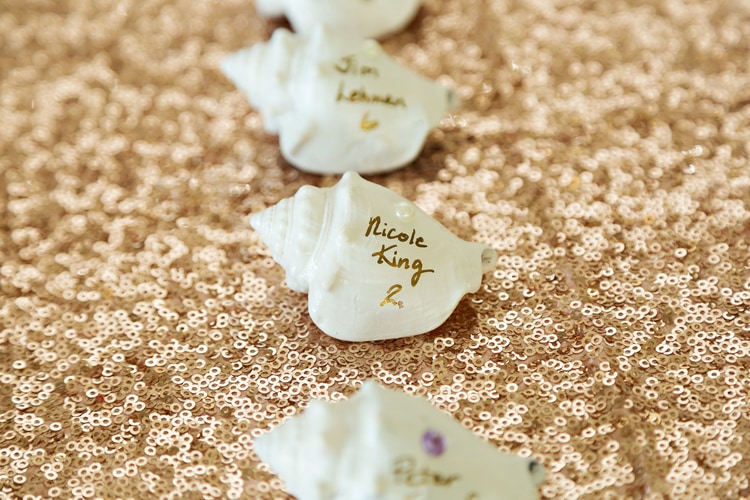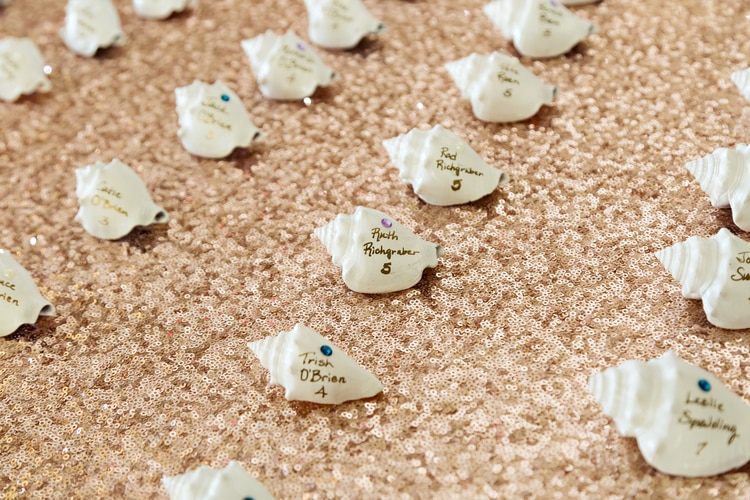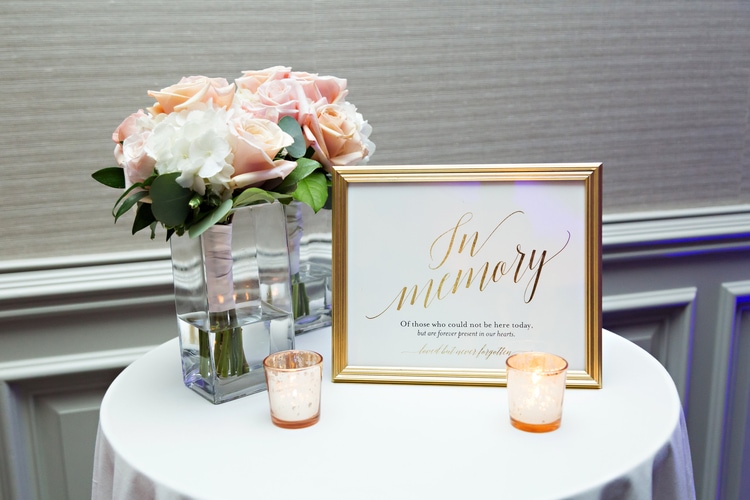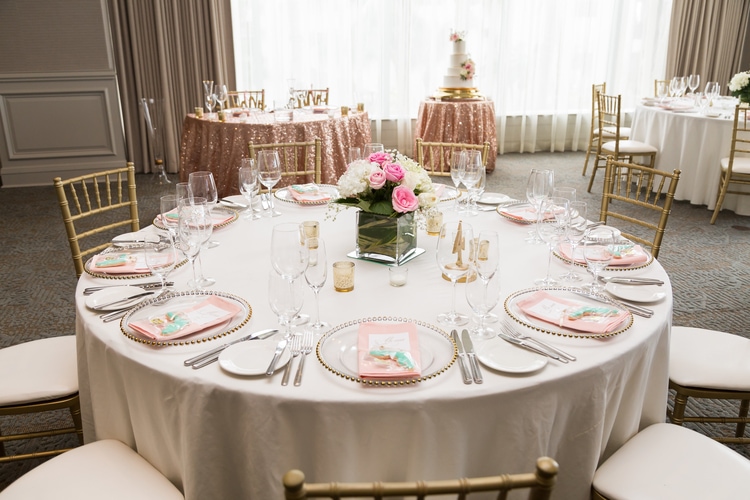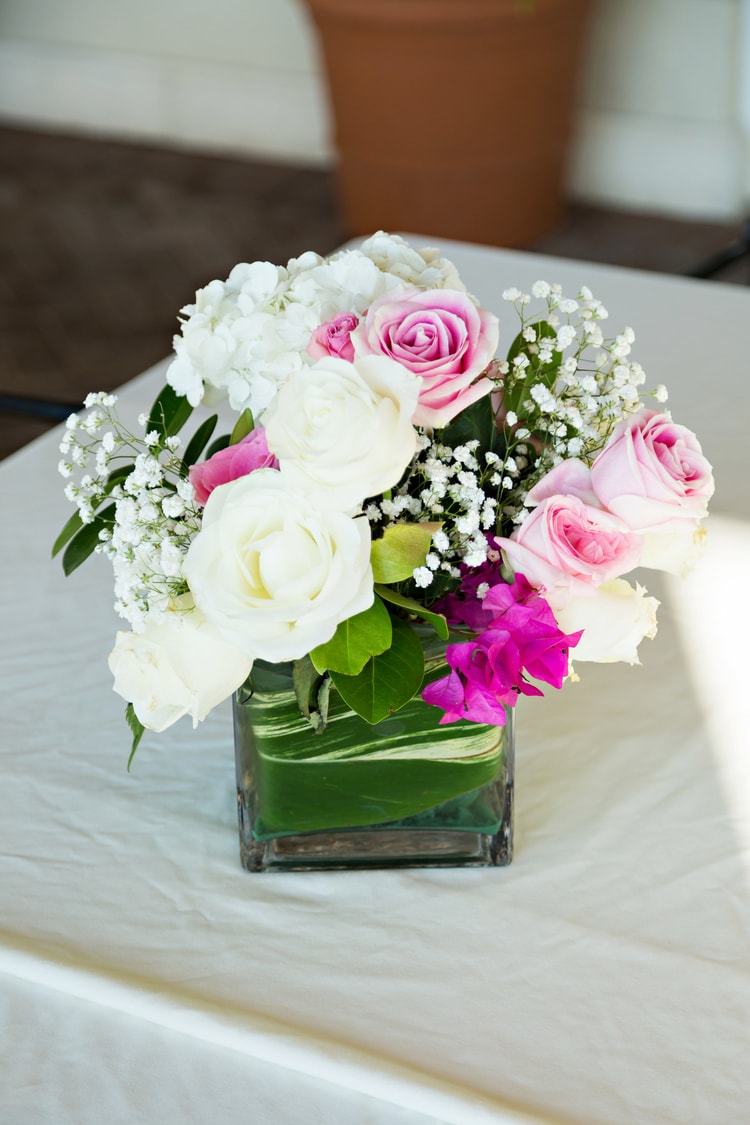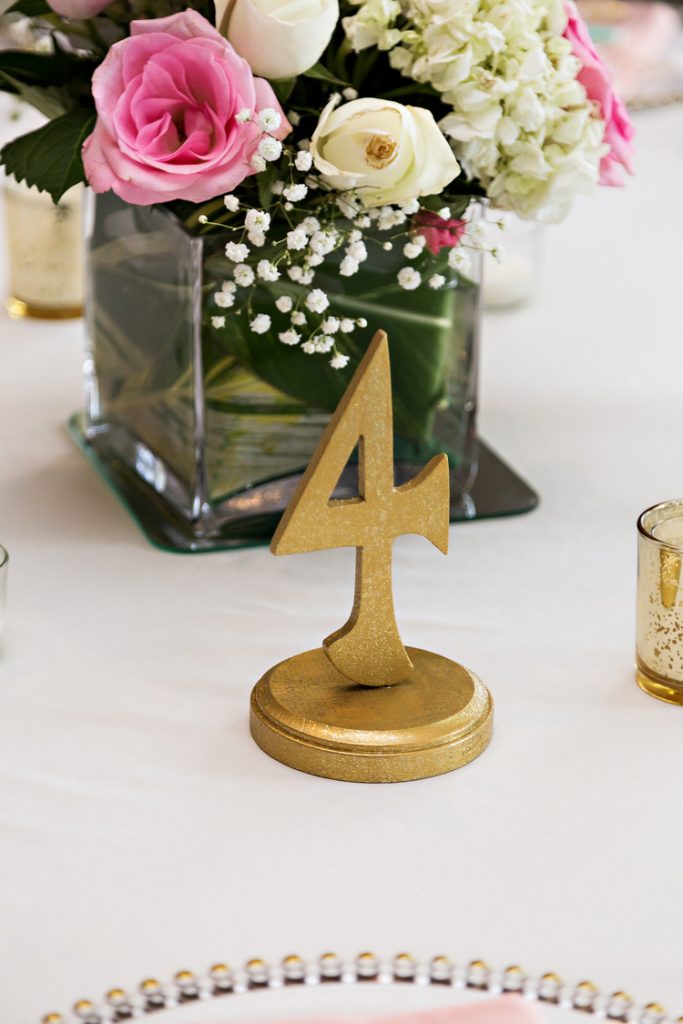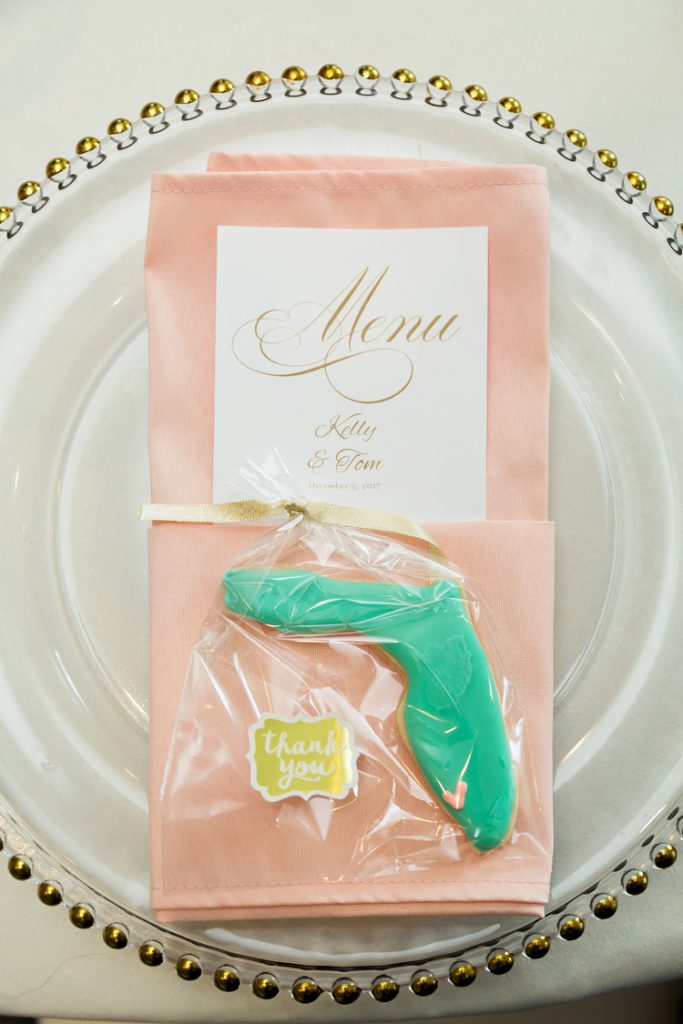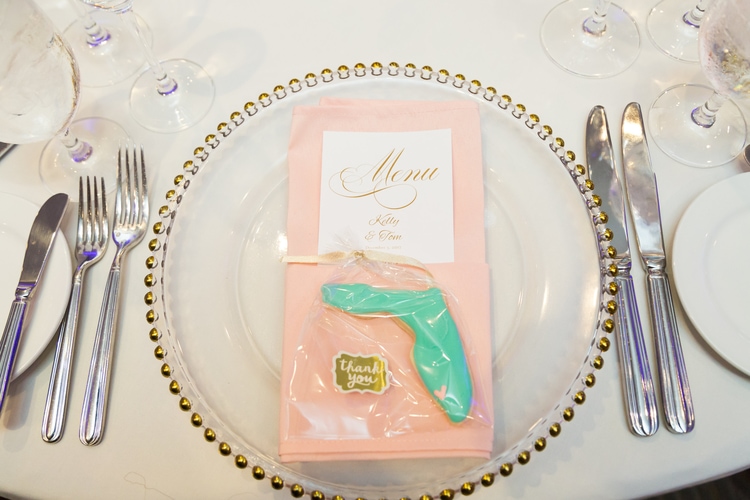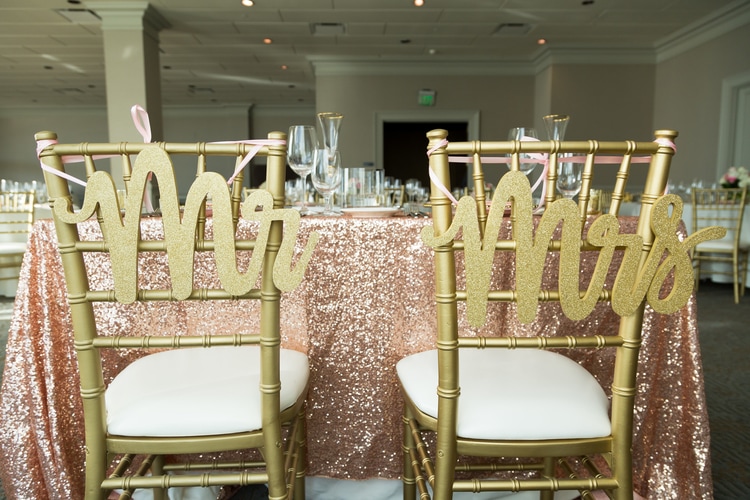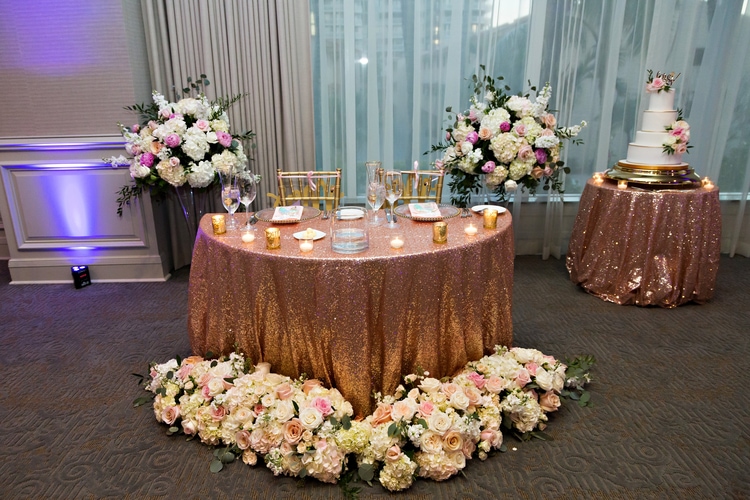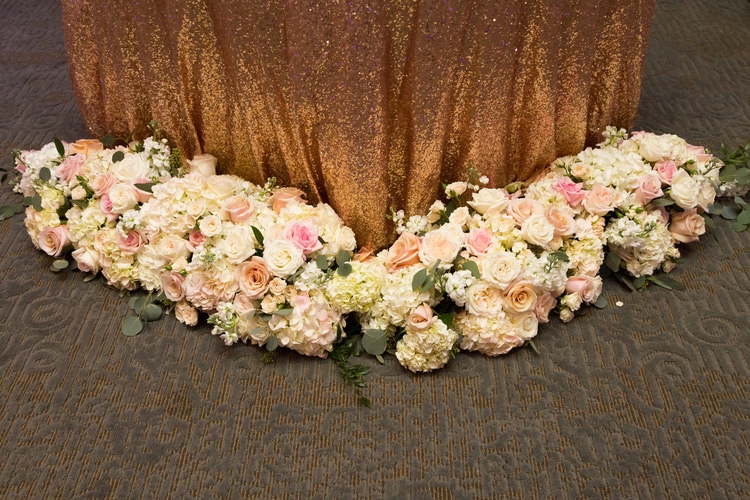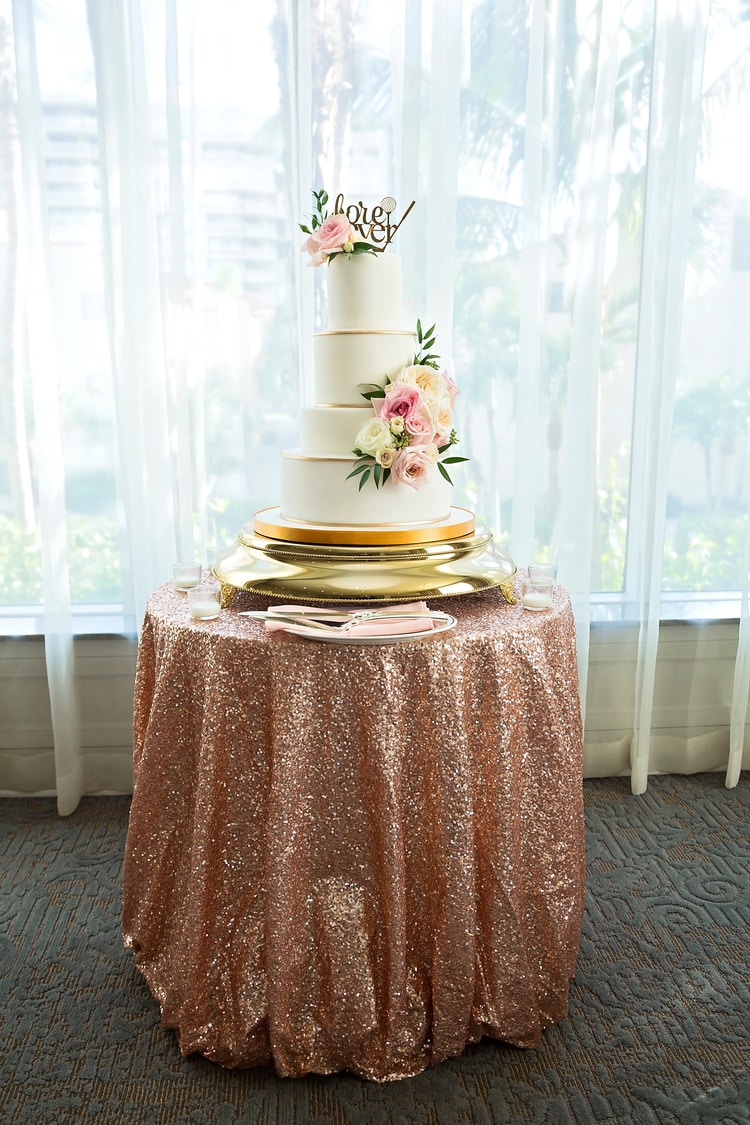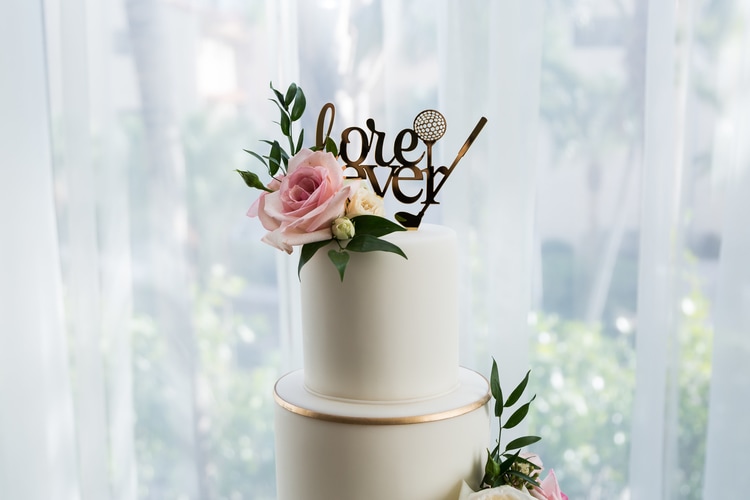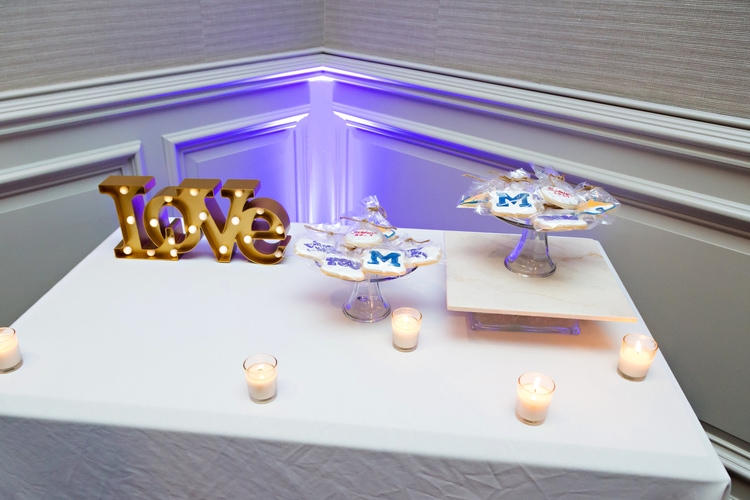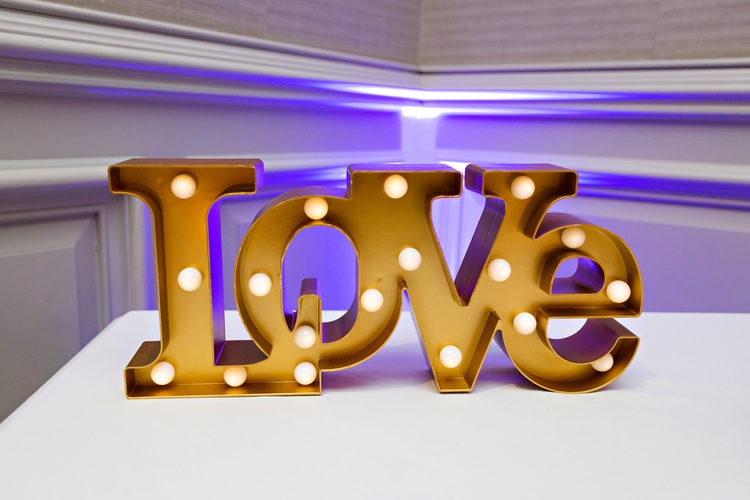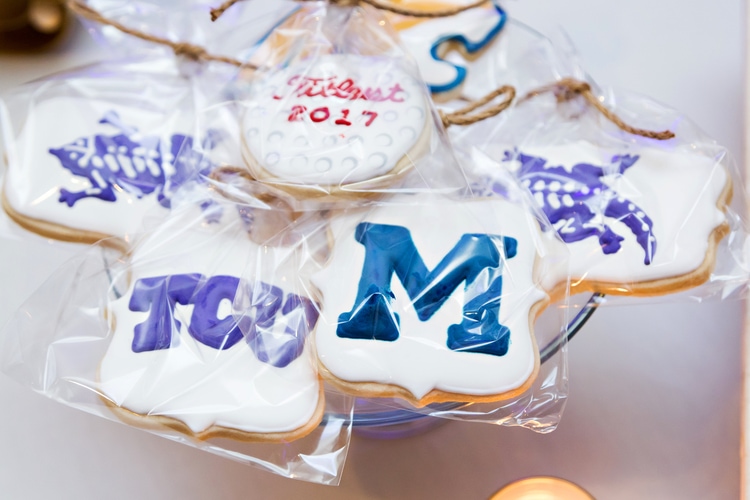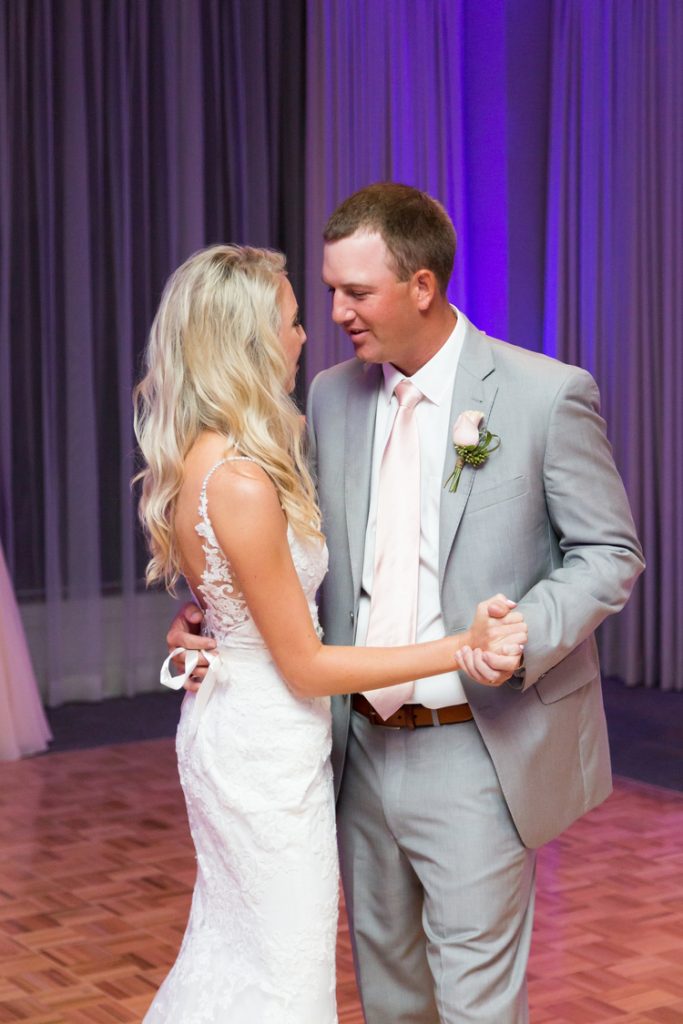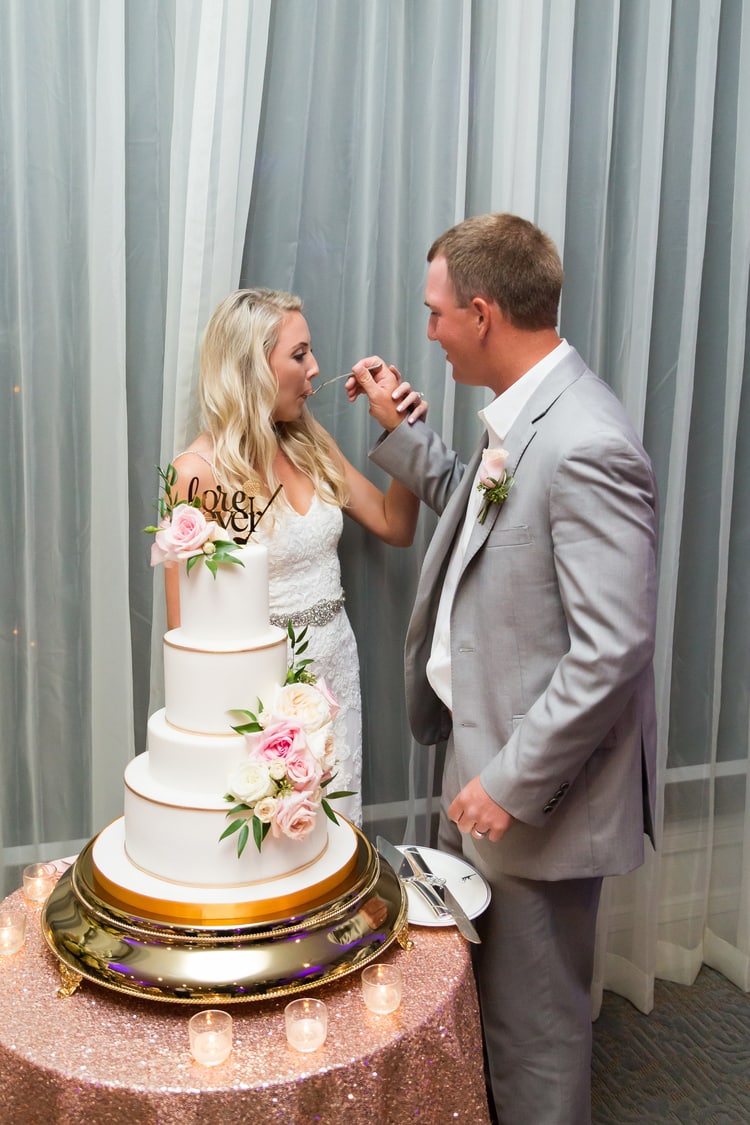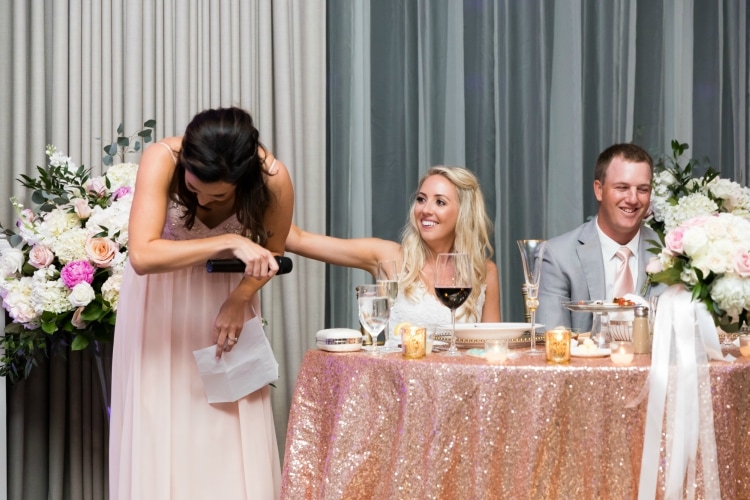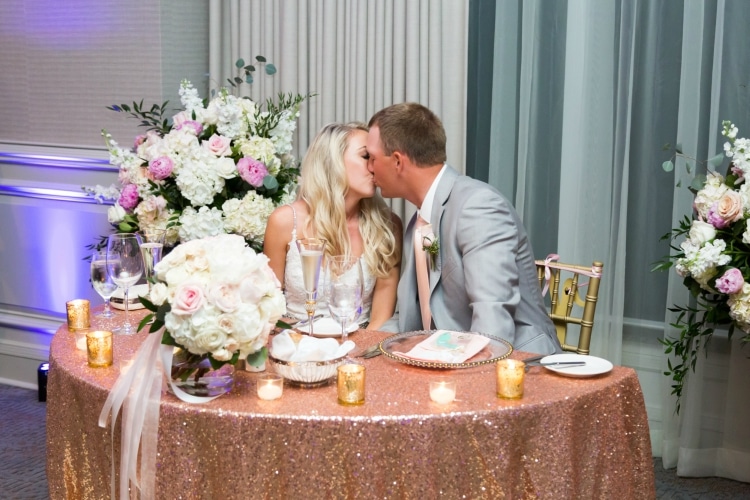 Real Destination Wedding Q&A with the Bride
Why did you choose to have a destination wedding in Marco Island?
We couldn't wait to start planning our big day and we both knew deep down that we wanted a destination wedding with our closest family and friends to share it with. With Tom being a professional athlete, we knew we had to pick a date in the offseason of his busy schedule (the month of December). Unfortunately, Fort Worth, Texas (our home) is famed for its grey skies and unpredictable weather that time of year so getting far away from this was, in our minds, a done deal. My parents have a home in Naples near Marco Island. We were both blown away by the weather and beauty that Southwest Florida offered. We decided on Marco Beach Ocean Resort on December 3, 2017. Its charm and breath-taking beauty (not to mention the delicious food!) sold us. So for all these reasons we decided to have a small destination beach wedding.
Tell us how you chose the Marco Beach Ocean Resort as your destination wedding venue:
After a short time of looking, we came across Marco Beach Ocean Resort and knew straight away that we wanted to have our destination wedding there. The venue is stunning and the hotel has a Ritz Carlton boutique kind of feel. The hotel manager, and entire staff made everyone feel so special.
How did you decide on a photographer for your destination wedding?
With the wedding venue chosen, we needed to find a photographer that would capture our special day and we were blown away by Emma Burdis' beautiful pictures. It was clear to us from the onset that she takes great pride in her work and we really valued her artistic approach to her work. After seeing our photos, we could not be happier with her work!
How many people attended your destination wedding?
59
Did you have a wedding theme?
No wedding theme really. We just incorporated some golf into the cake topper -(FOREever) and the cocktail napkins.
What were your sources of inspiration when choosing your colors, flowers, cake, etc..?
I wanted something timeless, elegant, and romantic.
What was your favorite wedding detail and why?
The escort cards. My mom and I found those shells on the beach right outside our venue.
What was the most memorable part of your wedding day?
We were so incredibly lucky to have the most amazing team of people who take such pride and pleasure from their jobs: Kakes by Karen blew me away with our wedding cake; Ed Grube, the DJ, was just so attentive and professional and he clearly has an incredible grasp of his art; Botanicals on the Gulf created the dreamiest floral arrangements that complimented my colour scheme and the venue to perfection. Thanks to our amazing friends and family, the perfect venue, and a team of highly qualified vendors we ended up having a wedding weekend that exceeded our imagination and dreams in every possible way. Everyone who shared this with us and who contributed to the success of our day will be forever in our hearts. It was truly the best.day.ever! Thanks again to EVERYONE for making our day so special.
What was your favorite part of having a destination wedding?
It was an intimate wedding with only our closest family and friends.
What was the biggest challenge in planning your destination wedding?
Trying to find the right vendors. It was hard since I was the one who did all the planning. I felt like I had no idea what I was doing initially, but once I had the date, venue, and photographer booked it seemed to flow from there.
What's your advice to other couples planning a destination wedding?
Take it all in. The day goes by so fast so enjoy every second of it!
Vendors:
Photographer: Emma Burdis
Flowers: Botanicals on the Gulf
Cake: Kakes by Karen
Rentals: Trinity Special Event Rentals
Venue: Marco Beach Ocean Resort
Makeup: Unbreakable Beauty
Hair: Mirandas Hairworld
Officiant: Dan Lamey
DJ: Events Done Right Tampa Bay
Dress Designer: Enzoani
Bridal Shop: Posh Bridal
Bridesmaid Dresses: Mori Lee
Shoes: Jimmy Choo
Perfume: Christan Dior
Bridesmaid Robes: Loveophelia
Men's Suits: J.o.S A. Banks
Favors: Sweet Treats by E
Invitations: All That Glitters Invitations
Bagpiper: The Artist Bagpiper
Featured:

Unique Poolside Bachelorette Party Inspiration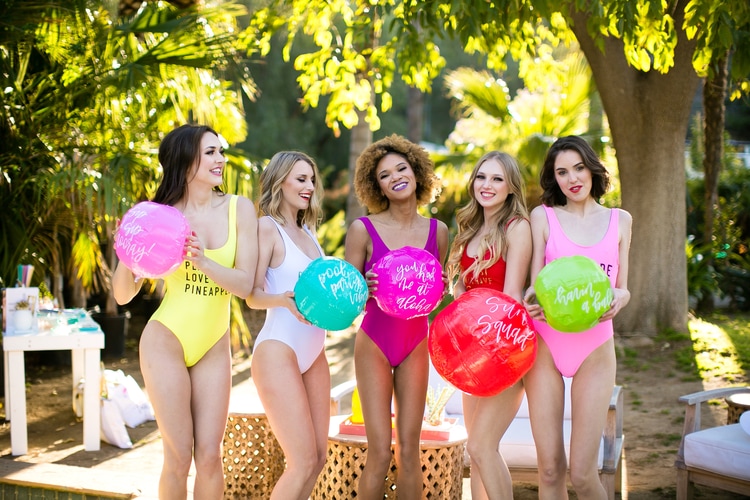 This unique tropical poolside bachelorette party is #GOALS! The décor was tropical, colorful and fun – bringing a cheery vibe that set the tone for a flawless and relaxed day. There were tons of personalized details –from sunscreen and chapstick, to soda and champagne, sun hats and fans, magazines, personalized tumblers, and even a wet bikini bag to hold their suit while they slipped into some adorable "Bride's Beaches" cover-ups. Of course, what's a good party without some fun games? Tons of fun ideas in this post. Read more
Featured:

New Orleans Destination Weddings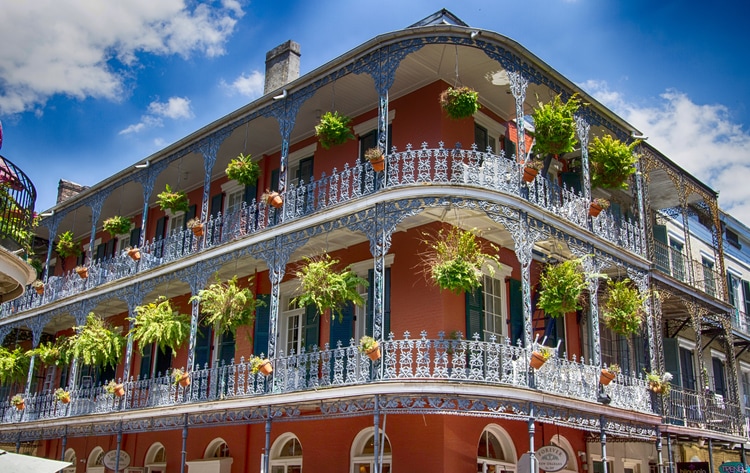 Here at Destination Wedding Details, we've seen it all: weddings at the beach, in the mountains, in the desert, and in pretty much every country. ALL beautiful, mind you… but through our years of observing what exactly makes for a GREAT wedding, we've surmised this: it must be FUN for you and your guests. So, ask yourself this: what city is more fun than New Orleans? Read our full post to discover when, where and how to get married in NOLA.
Erin is a New England native living in Cincinnati, OH. For the last six years she has served as Communications Manager for a large home service franchise, working as a freelance writer in her spare time. She has been a contributing editor for Destination Wedding Details since early 2017. Inspired by a desire to plan a uniquely personal destination wedding herself, Erin draws on experience to bring relatability and humor to her writing.