This Key Largo Light House wedding served us major natural beauty… and I don't just mean the wedding party (but damn, that's a good-looking group!) Choosing a destination so stunning allowed the couple to keep it simple and classy. The sunset in these photos serves as the centerpiece tying all their elegant and beautiful décor together. My favorite detail was the mango leaf place cards – they're so fresh, unique and adorable. What a great way to feature the local flora in a romantic way. And the pops of gold accents throughout gave the entire aesthetic an upscale vibe, while allowing the whole event to remain intimate and cozy.
Most important to the bride and groom was their ability to exclusively reserve the venue just for them and their guest list for 3 days. Destination weddings can inherently feel distant, but making this place their home away from home for a few days kept the whole affair uniquely "them." Dana Lynn Photography was on hand to capture all the beautiful details.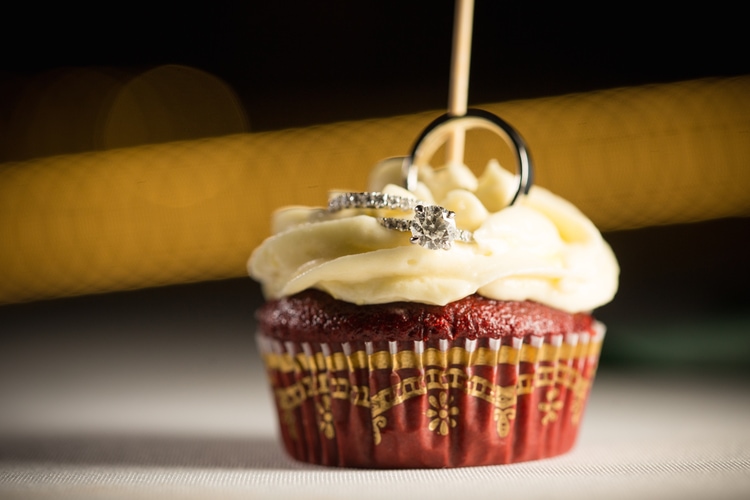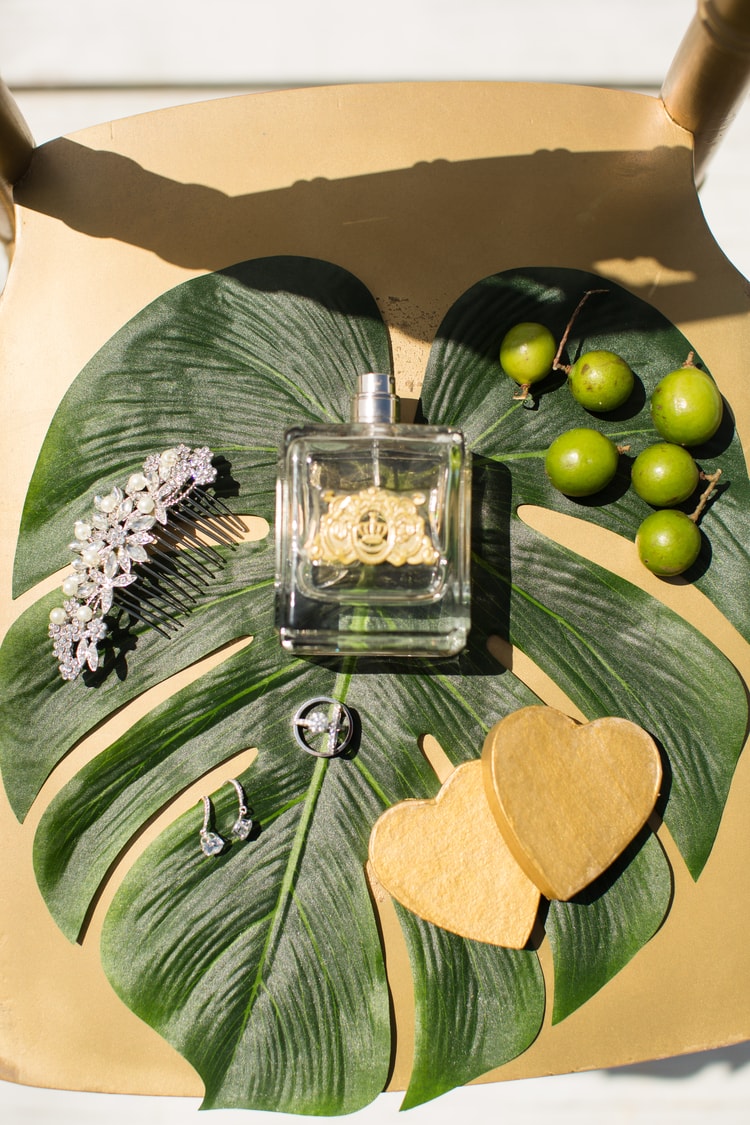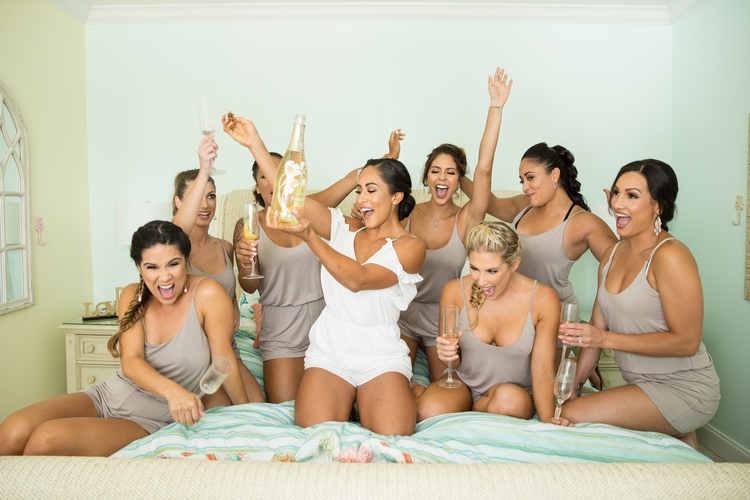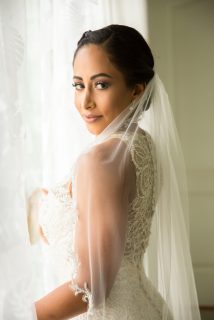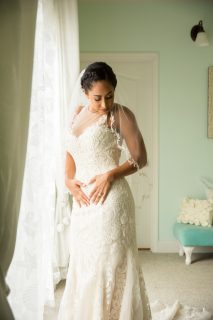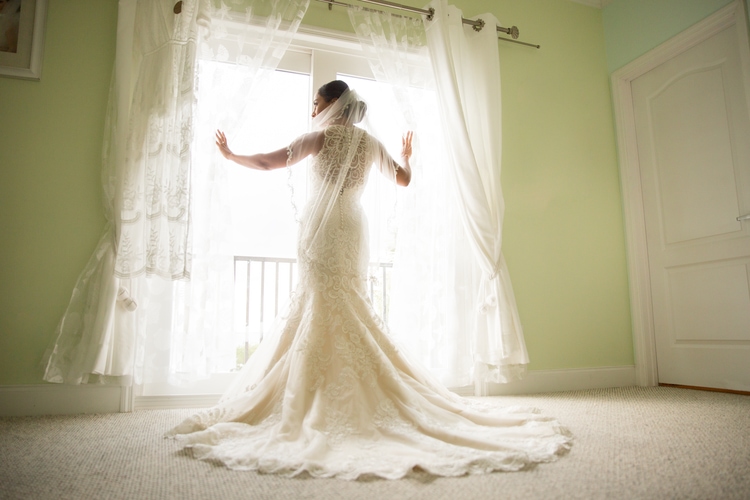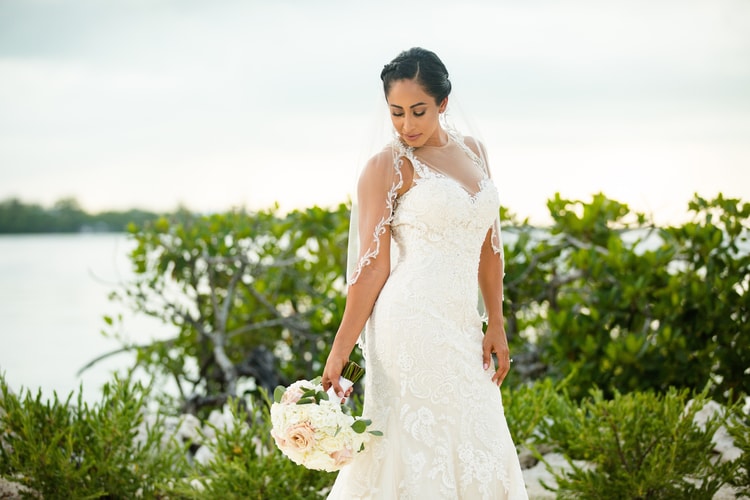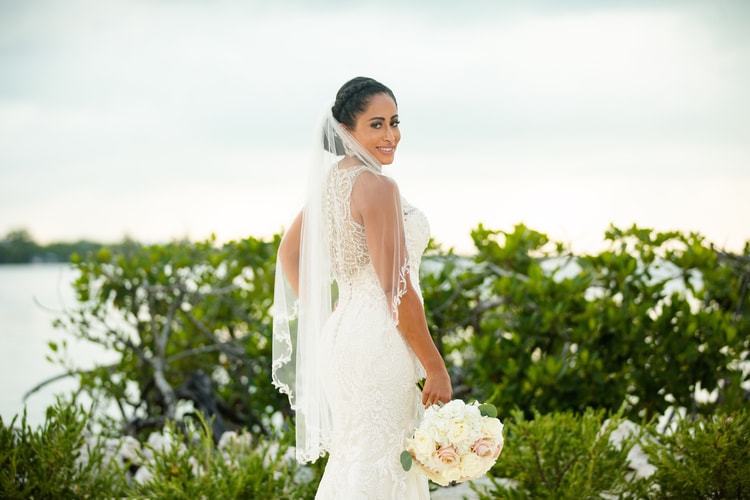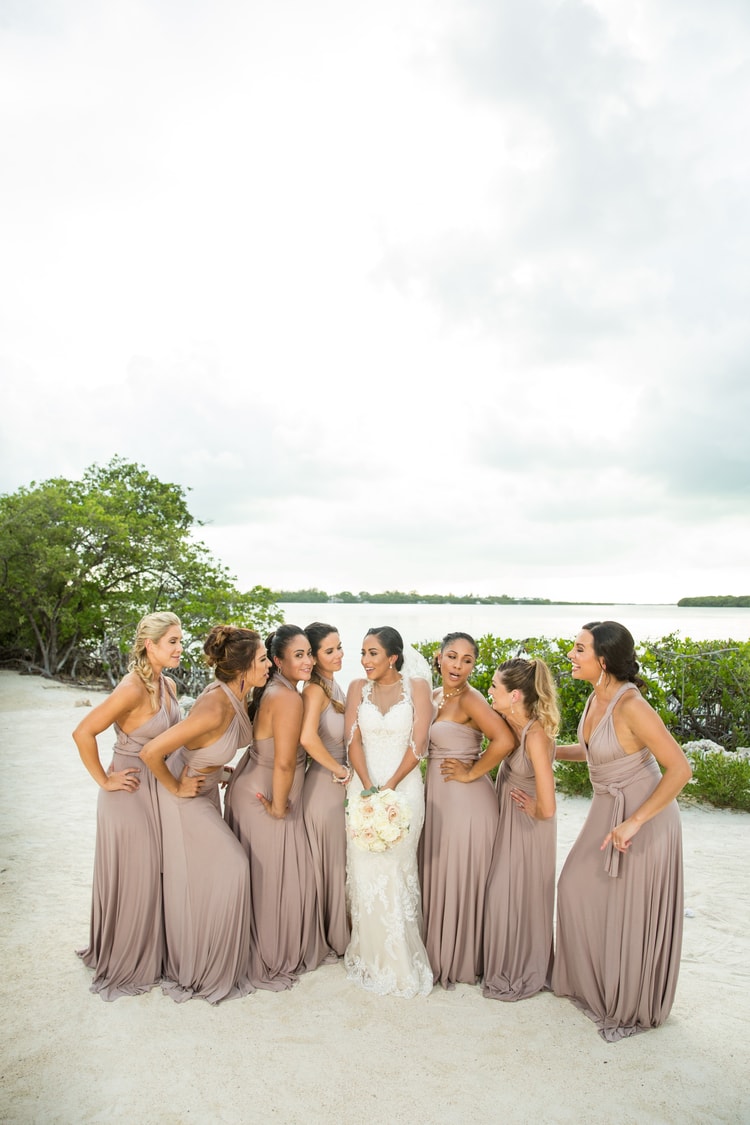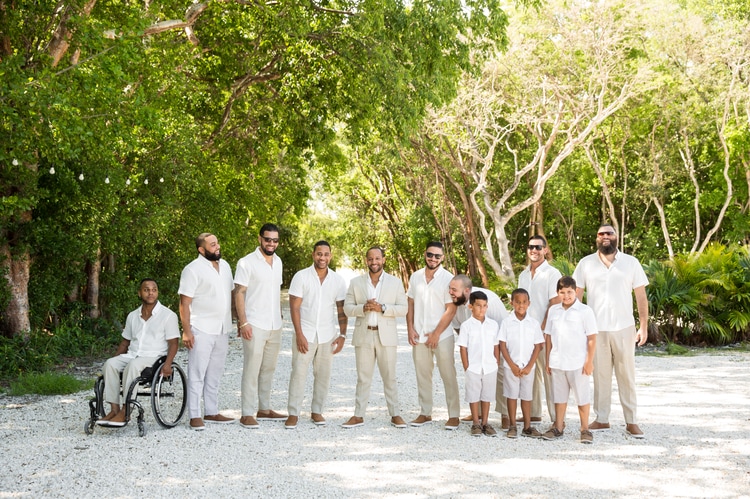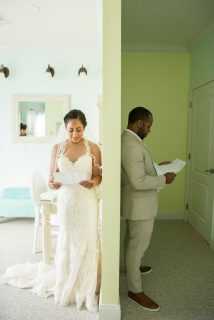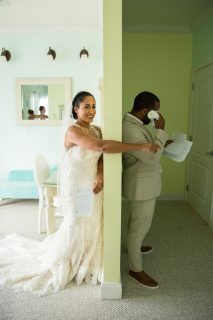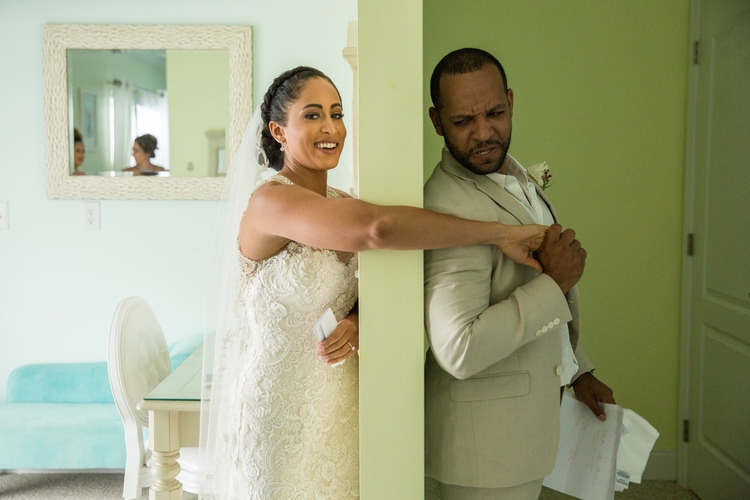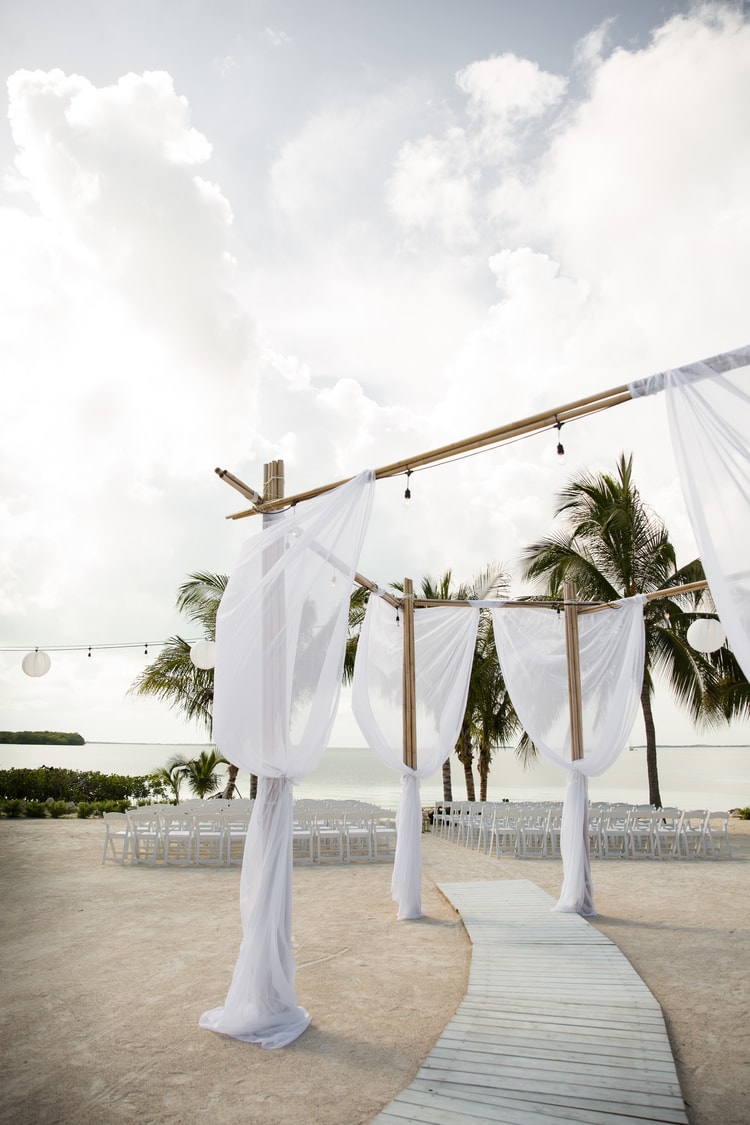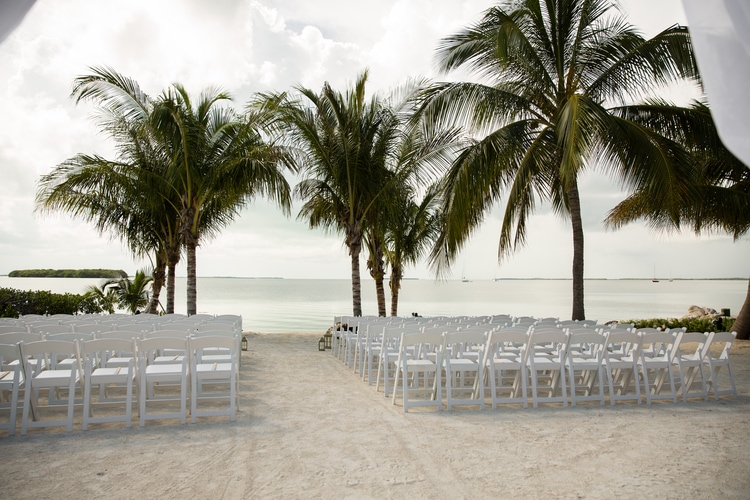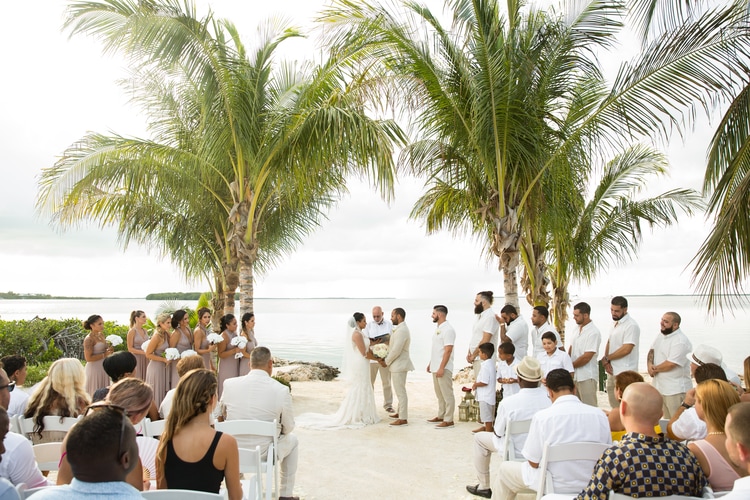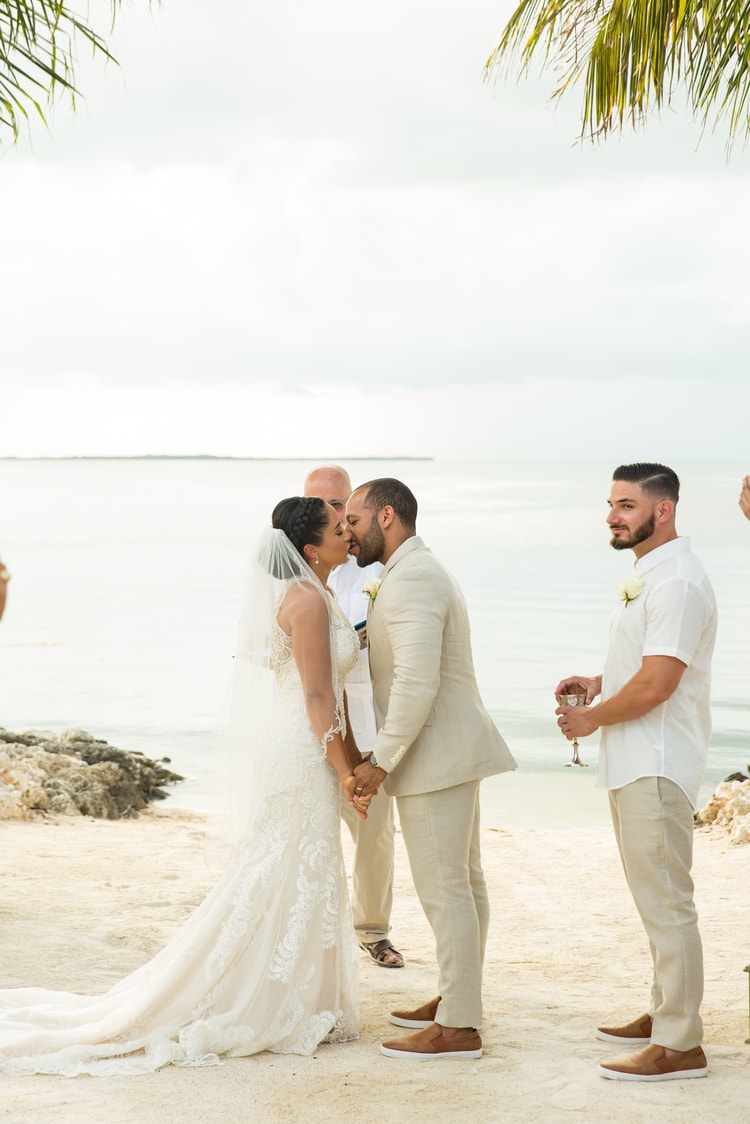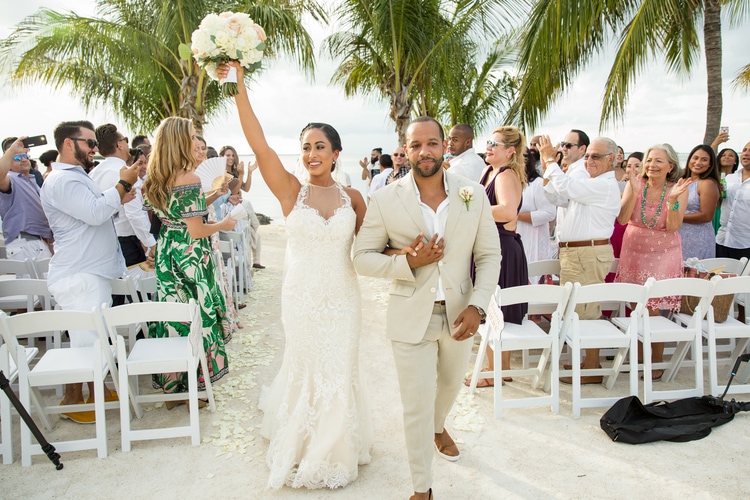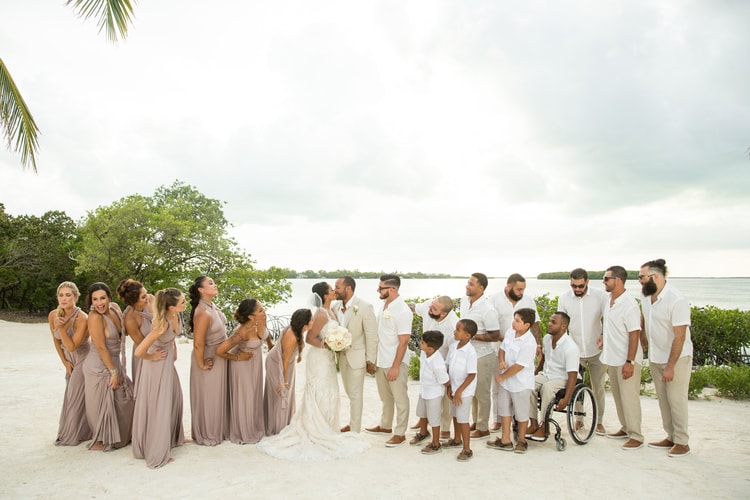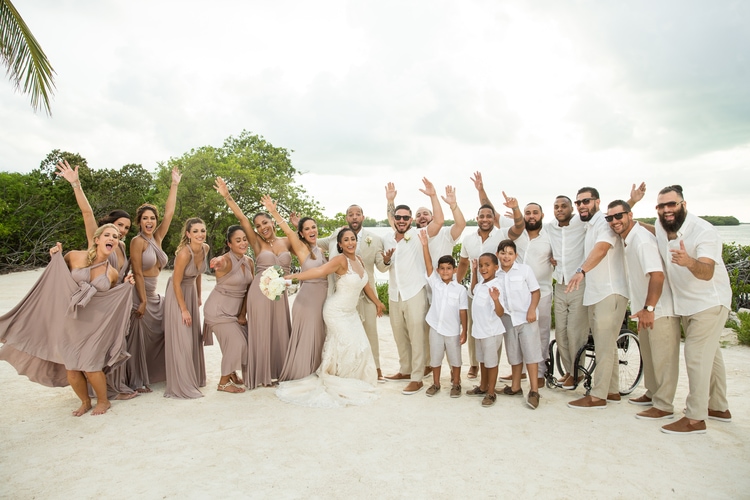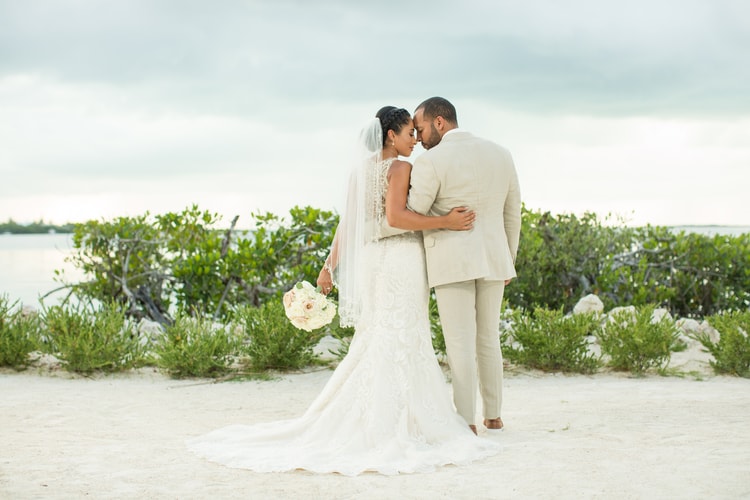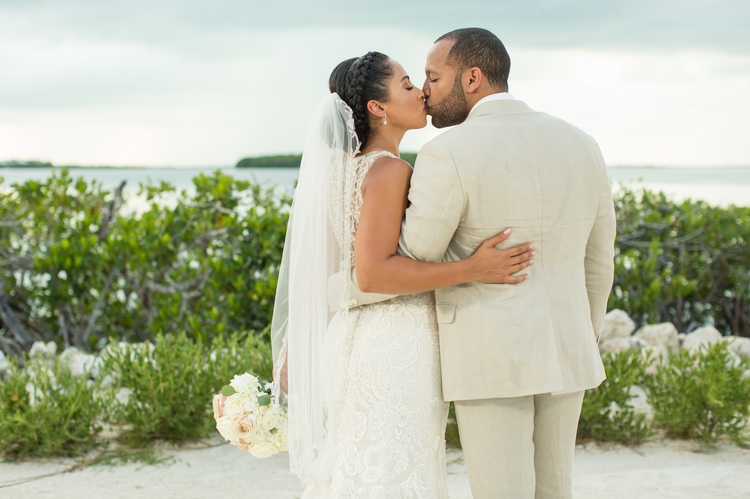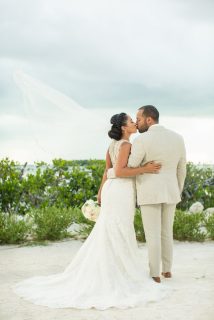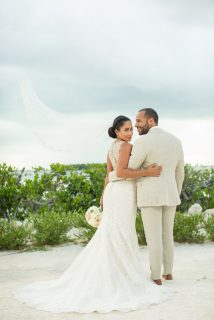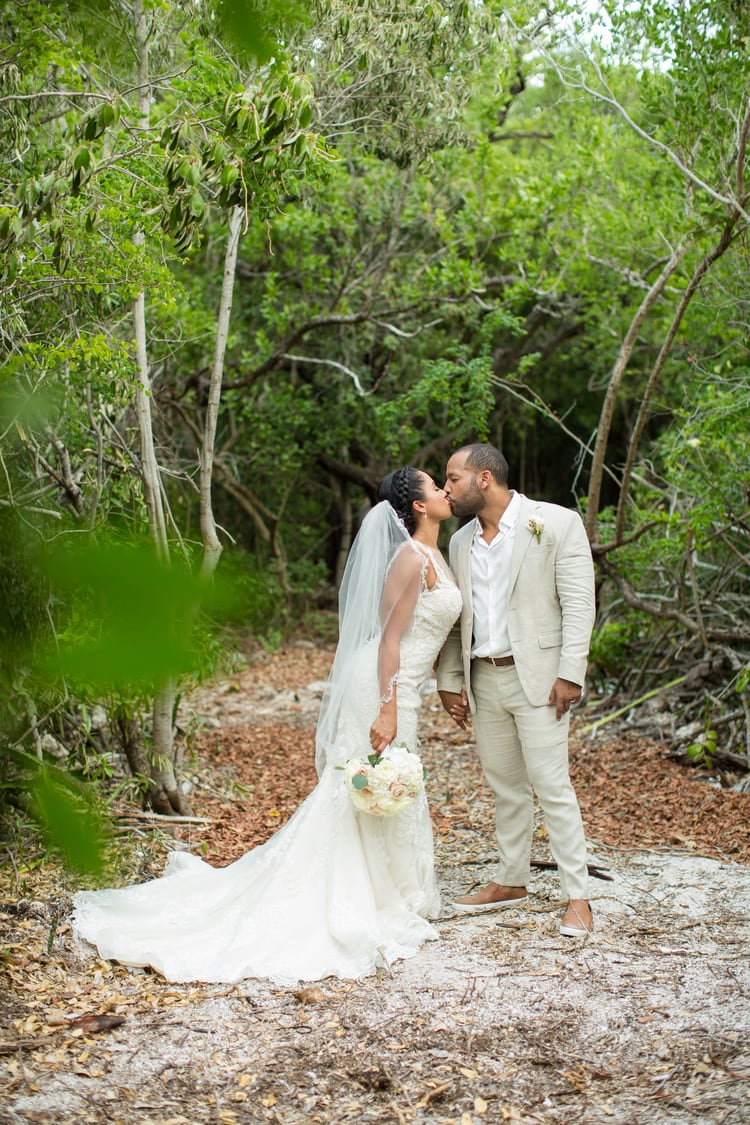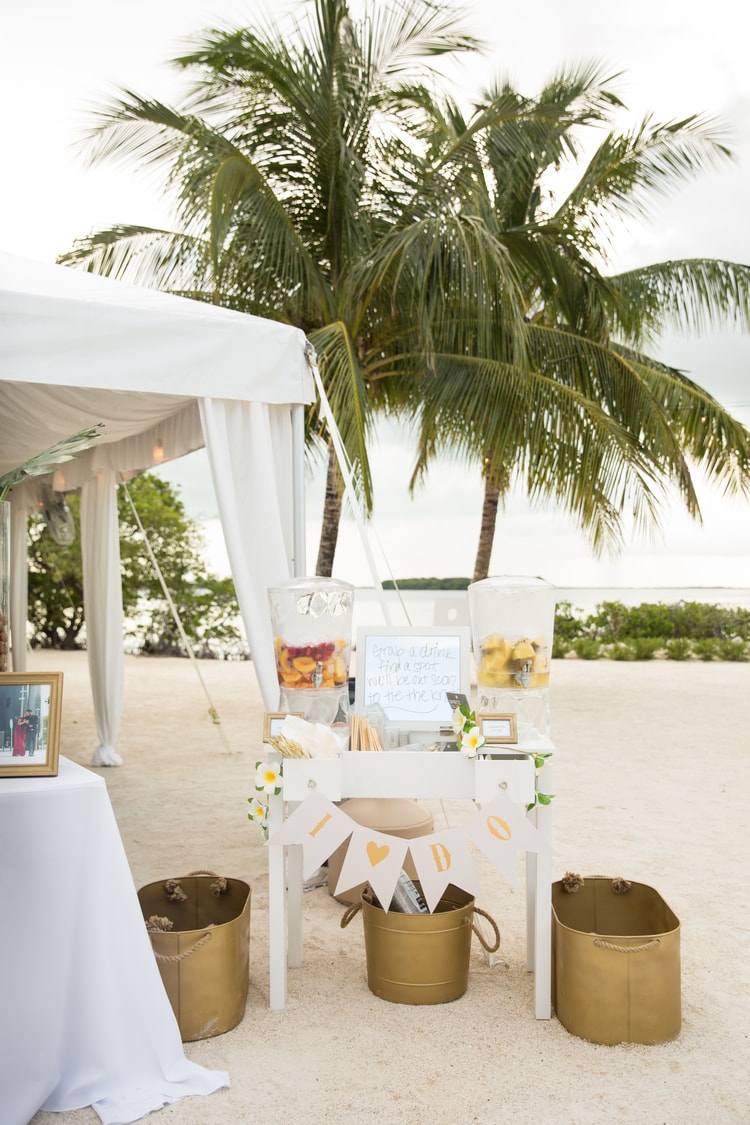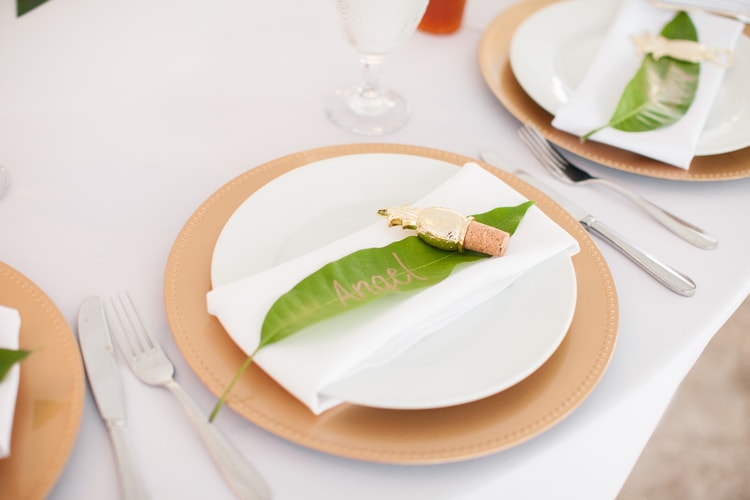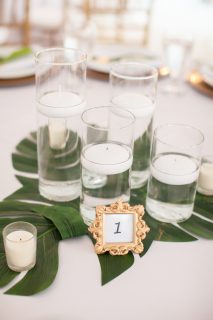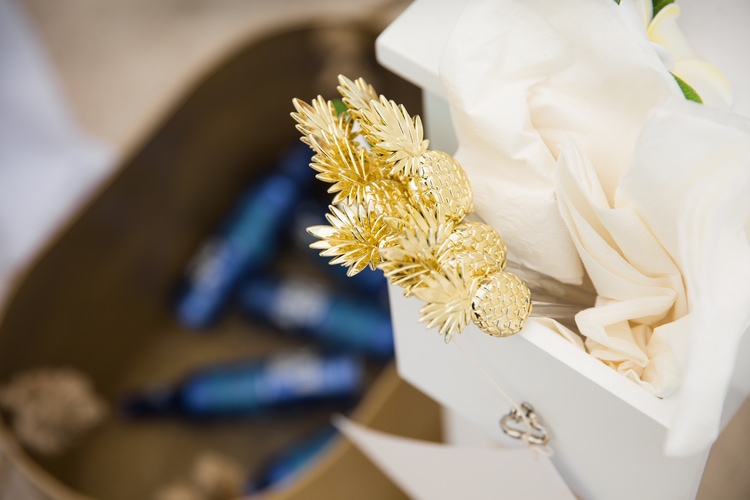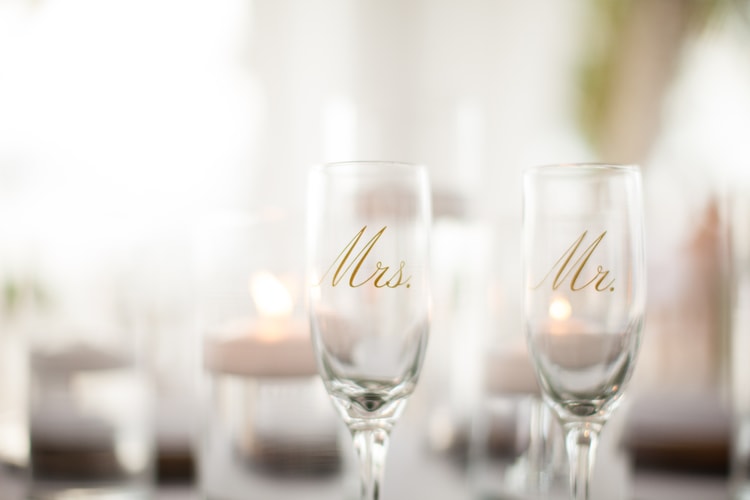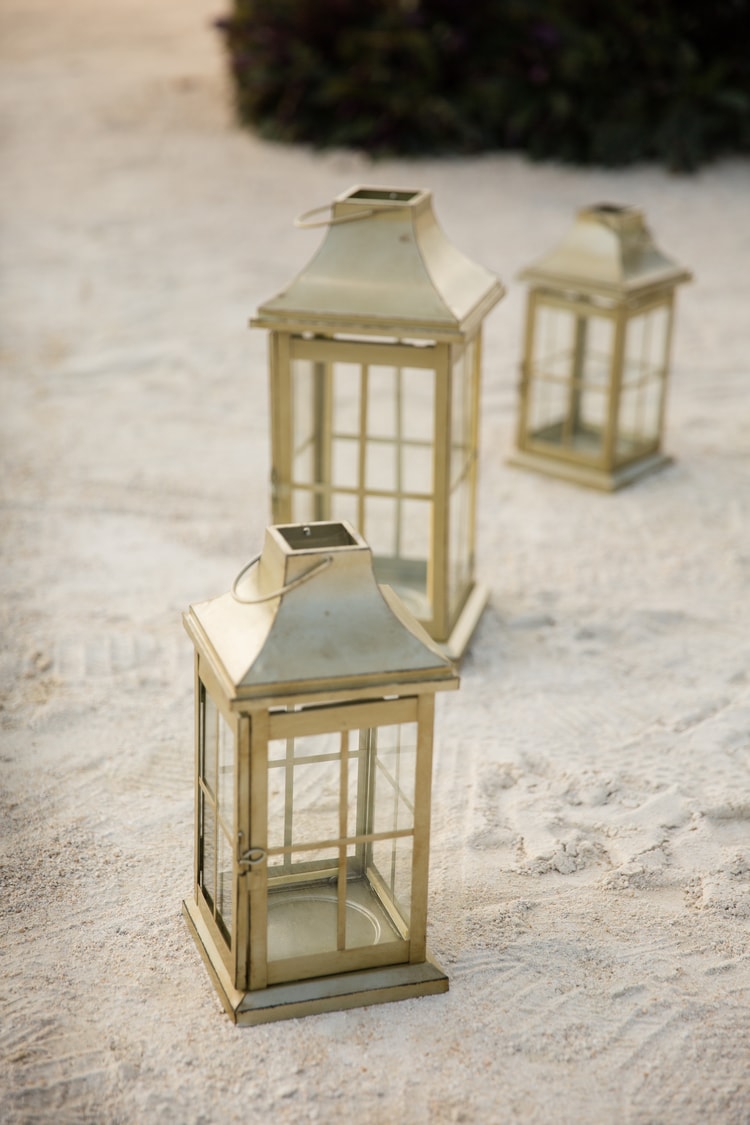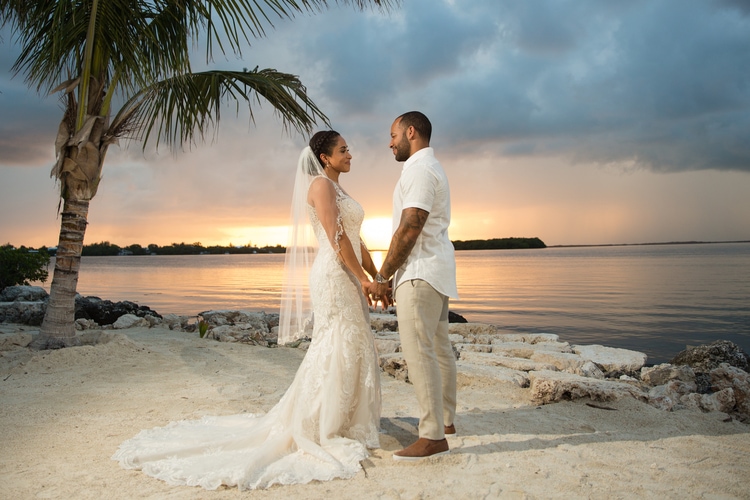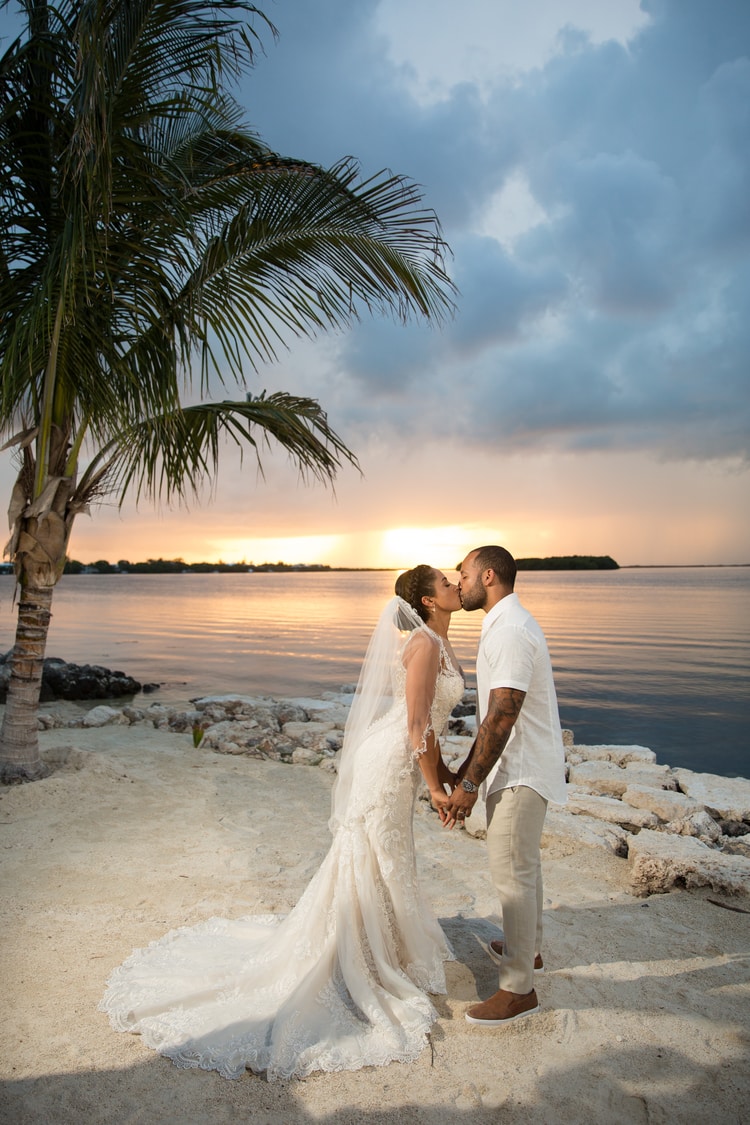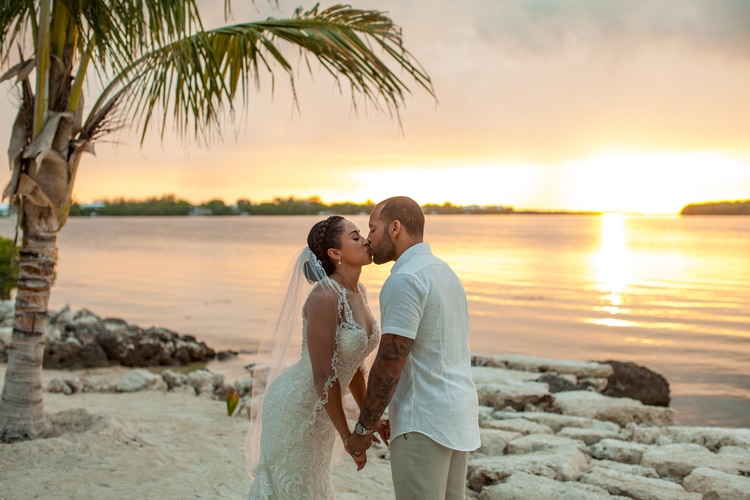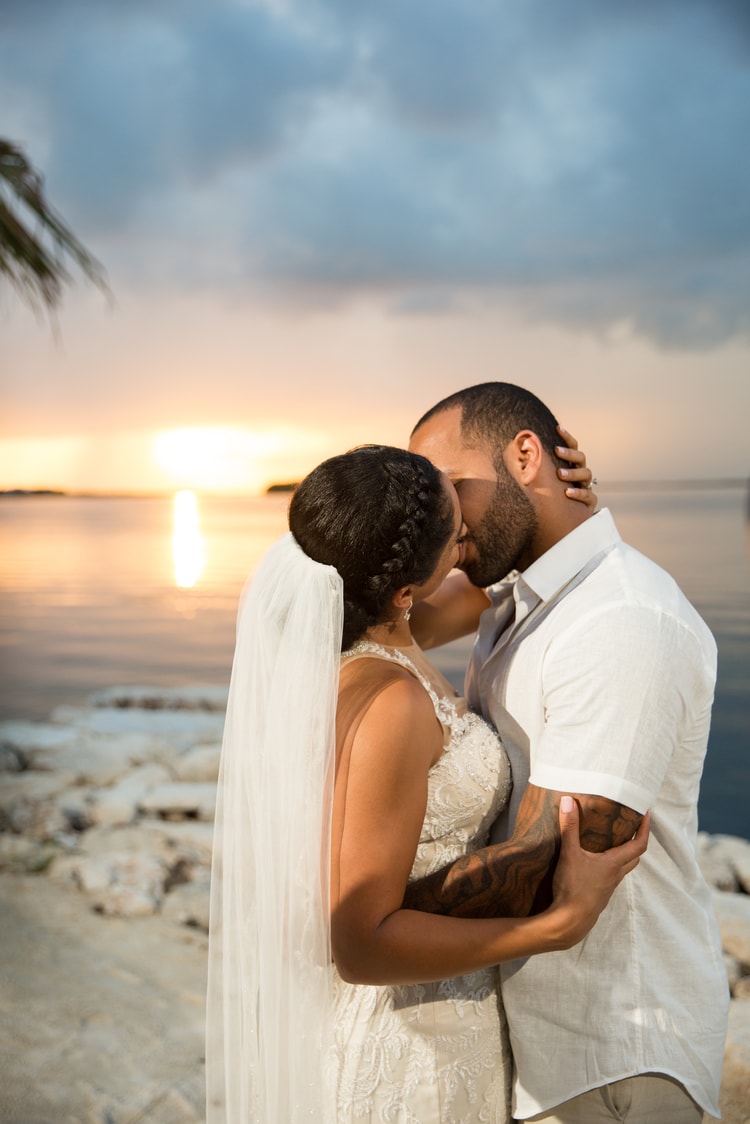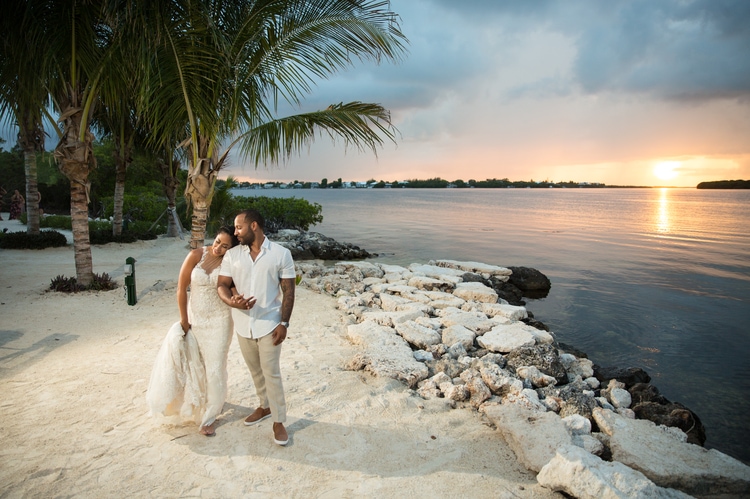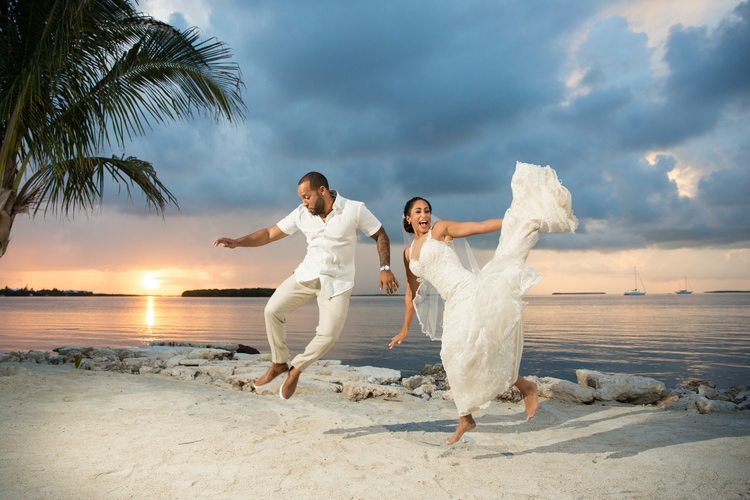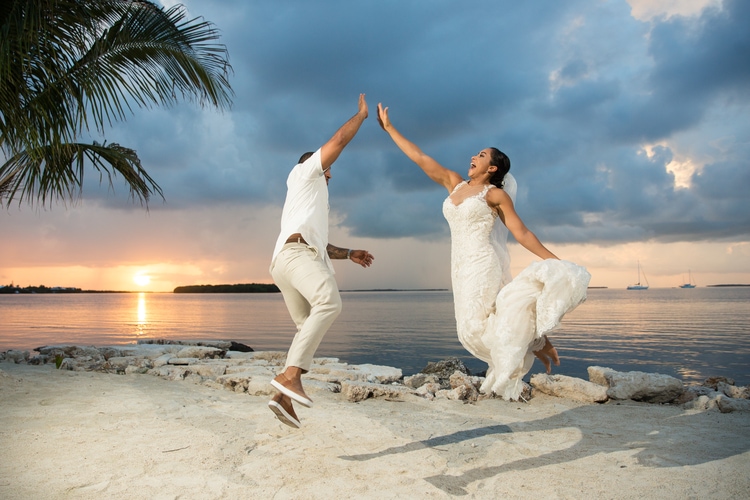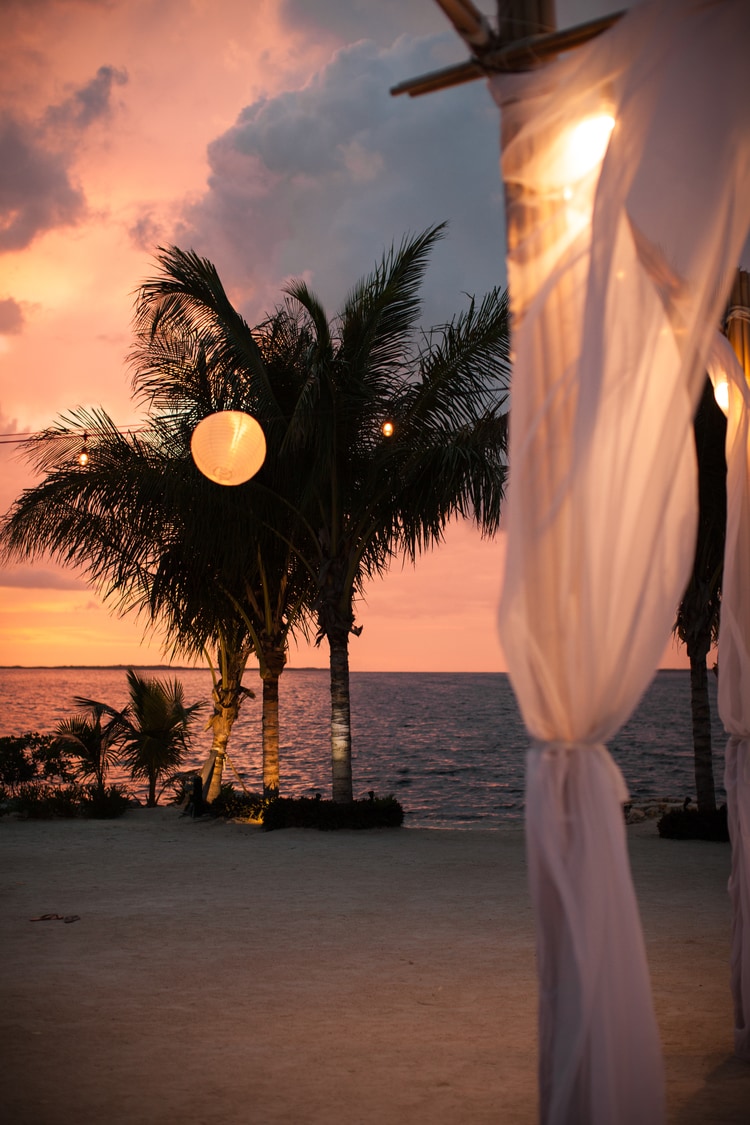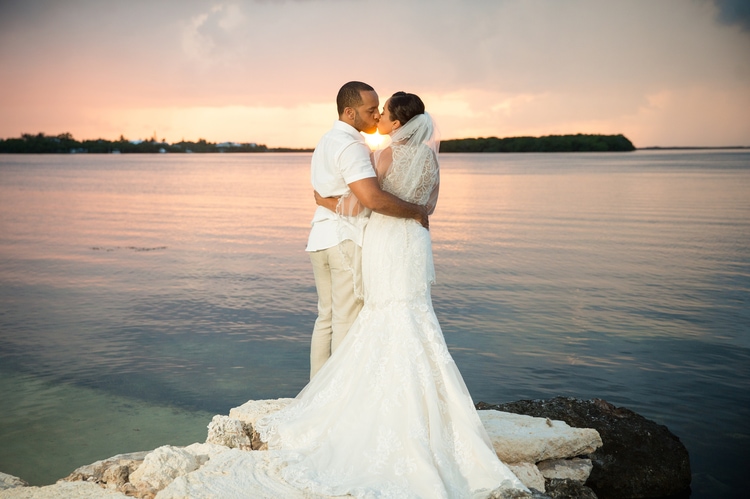 Q&A with the Bride:
How many people attended your destination wedding at the Key Largo Light House?
130
What was your wedding theme?
Classy Tropical Theme. The location is so beautiful right on the water we didn't have to do much to make the place beautiful.
Was there something unique or special that you incorporated into your wedding décor/theme?
Pineapples. I used them for the rehearsal, wedding and day after bbq.
Was there any tradition that you skipped for your destination wedding?
We didn't do a bouquet/garter toss.
What was the most memorable thing to happen on your wedding day?
My maid of honor lost her speech that took her 5 hours to write. As our best man was giving his speech (and she was crying) my 11 year old nephew found it!
What was your favorite part of having a destination wedding?
Being able to spend 3 days with all my closest friends and family.
What was the biggest challenge in planning your destination wedding?
Getting everything to the destination because I made a lot of my decorations.
What's your advice to other couples planning a destination wedding?
Start planning everything way ahead of time so it doesn't all pile up at the end.
Vendors:
Photographer: Dana Lynn Photography
Event Venue: Key Largo Light House
Dress: Brides of America
Planner: Cate Tenopoir events
Featured:

New Orleans Destination Weddings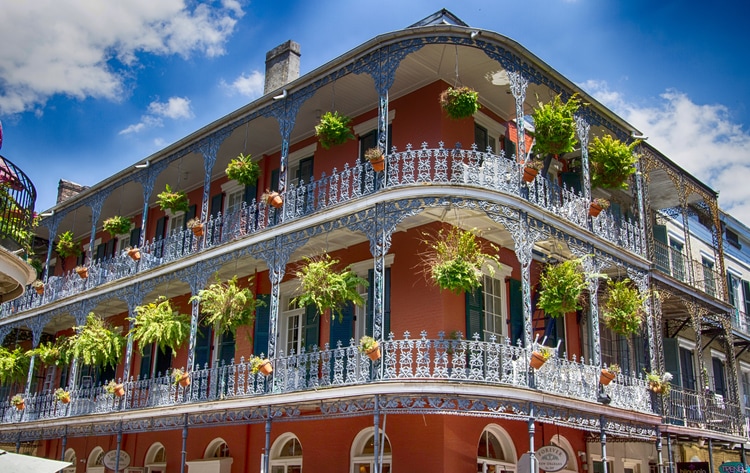 Here at Destination Wedding Details, we've seen it all: weddings at the beach, in the mountains, in the desert, and in pretty much every country. ALL beautiful, mind you… but through our years of observing what exactly makes for a GREAT wedding, we've surmised this: it must be FUN for you and your guests. So, ask yourself this: what city is more fun than New Orleans? Read our full post to discover when, where and how to get married in NOLA.
Featured:

Destination Wedding Invitations in a Bottle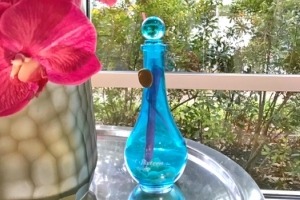 How do you tell your guests they're about to embark on the most magical trip of their lives? With the most unique beach wedding invitations, of course! We got these stunning "Invitations in a Bottle" sent to us in the mail and were blown away! This is probably the most fun way to set the tone and make an impression when you announce your destination wedding.