Kimberly and Rafael were married in a simply beautiful and unique beachfront wedding at the Jellyfish Restaurant in Punta Cana. Everything about this ceremony (even the amazing C-shaped seating arrangement!) was totally beyond unique and gorgeous. Blanca Veils provided Kimberly with the "super obnoxiously long lace veil" of her dreams – and boy, does it have her looking angelic. Her and Rafael exchanged vows on the beach, beneath the palm trees and an amazing billowy, linen-draped gazebo. And those post-ceremony pics taken in front of the light-up "I DO" sign?They look like absolute rock stars! This blushing bride showed her love for blush and rose gold through the pops of peachy-pink colors that dominated the décor.
My absolute favorite photo by the folks at Boyko Photography, is the one where the sparklers are shooting up on either side of the dancefloor, illuminating the happy couple. What made the reception so fun, is that the bride's father's band performed, even writing a special love song for the occasion. Talk about a performance to remember! Having such a uniquely personal and sentimental touch to their wedding made it truly one of a kind.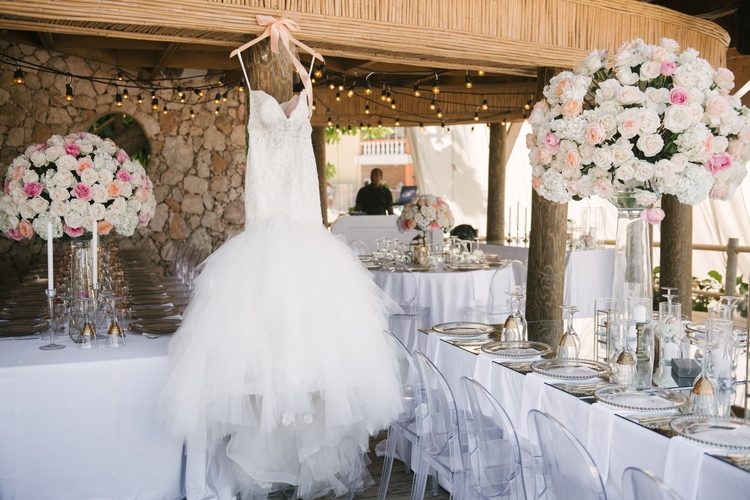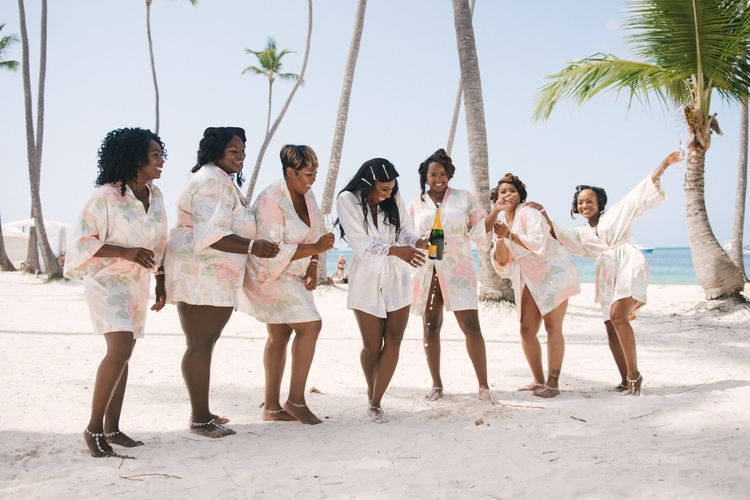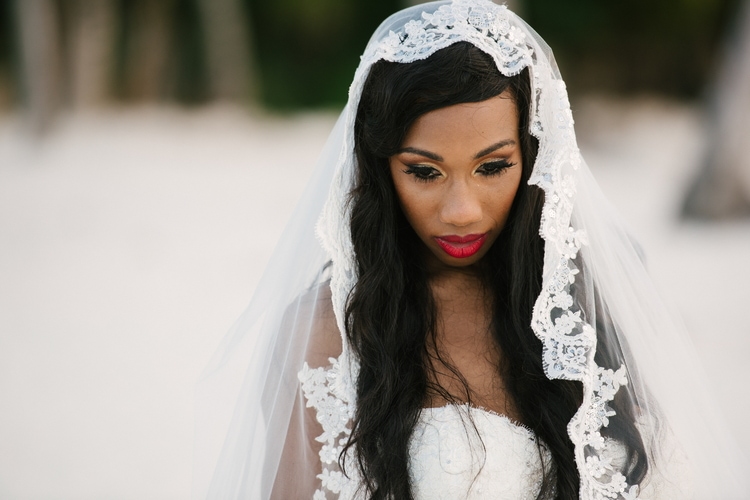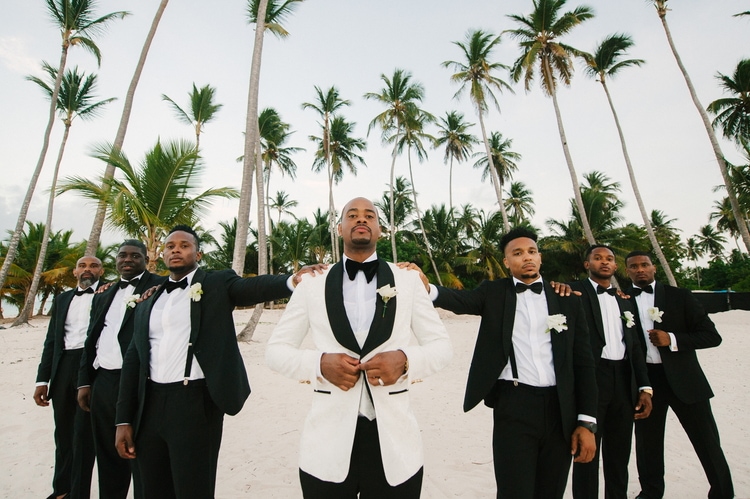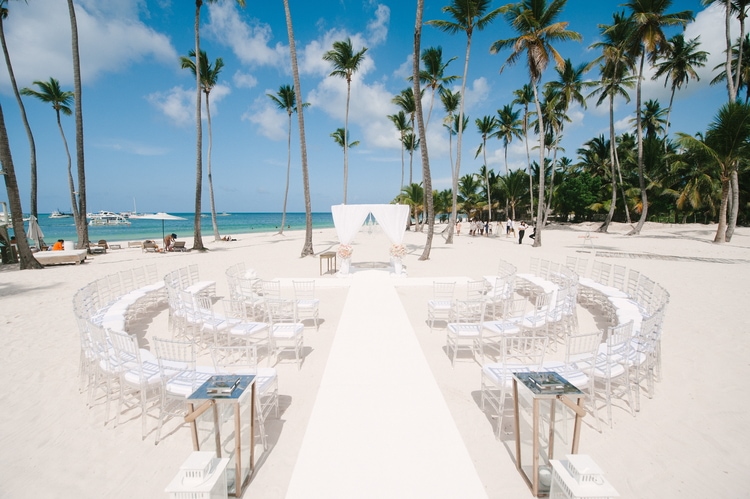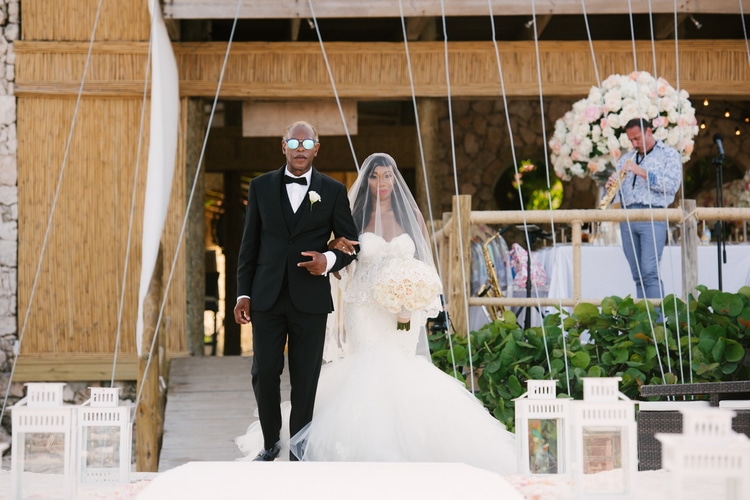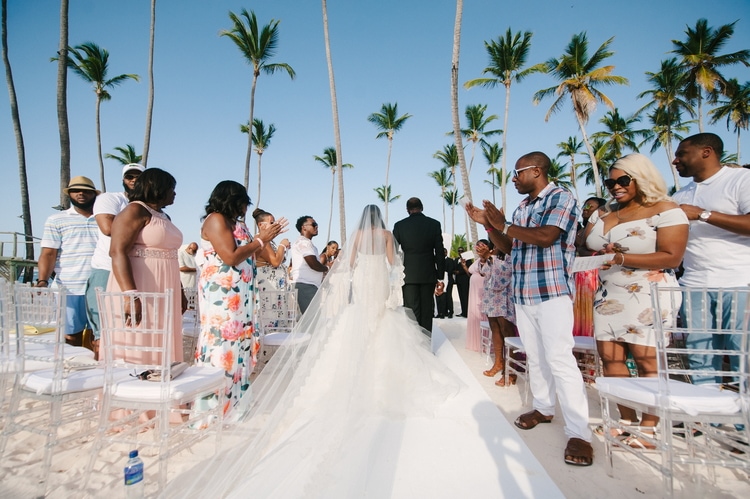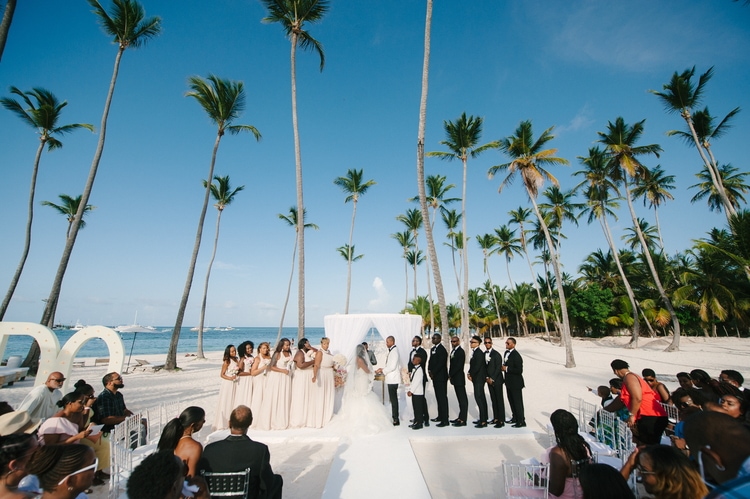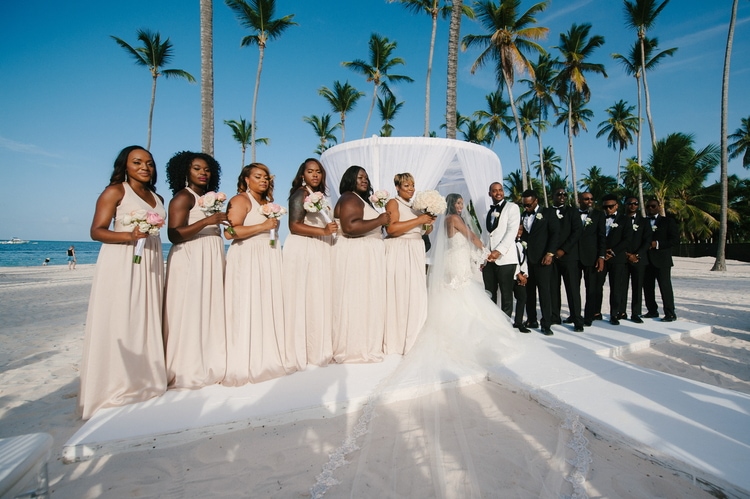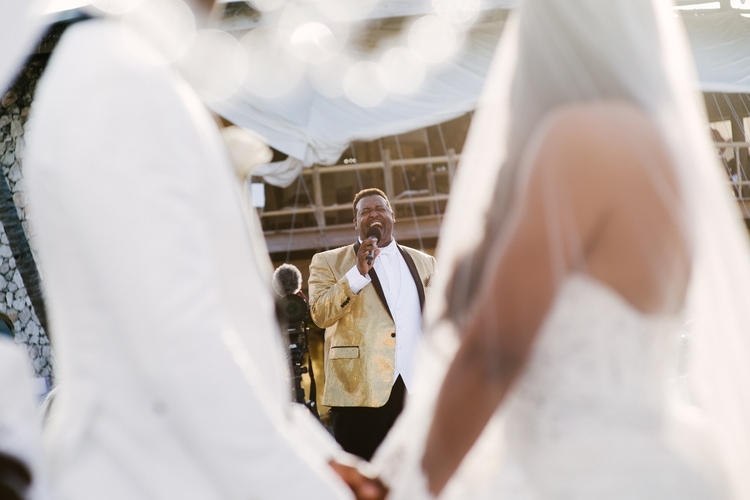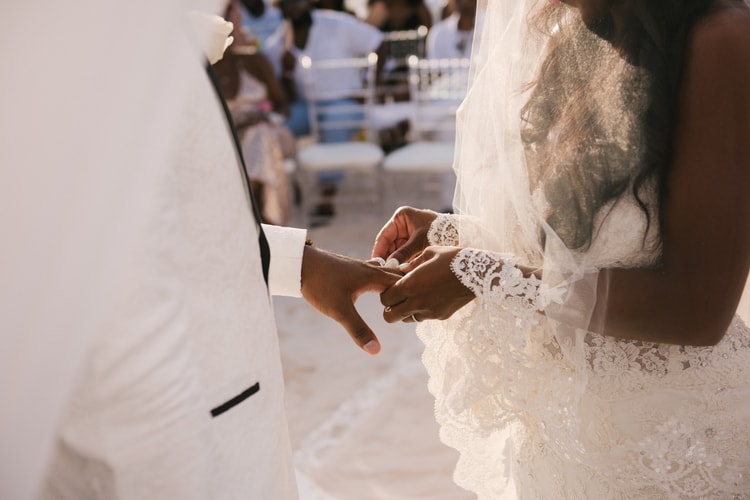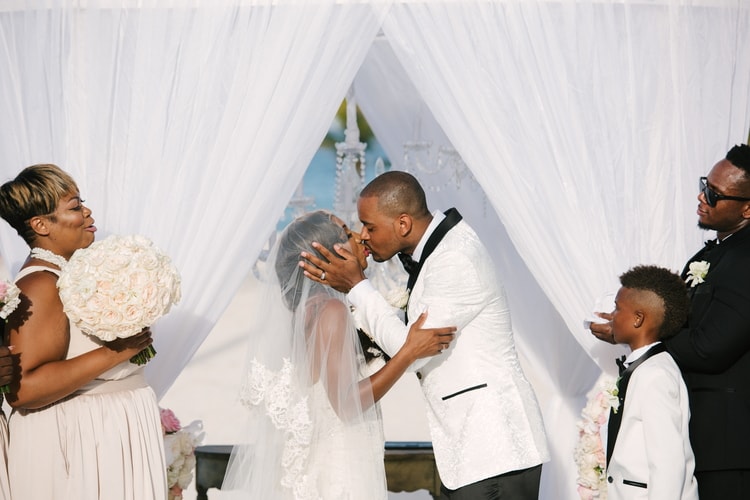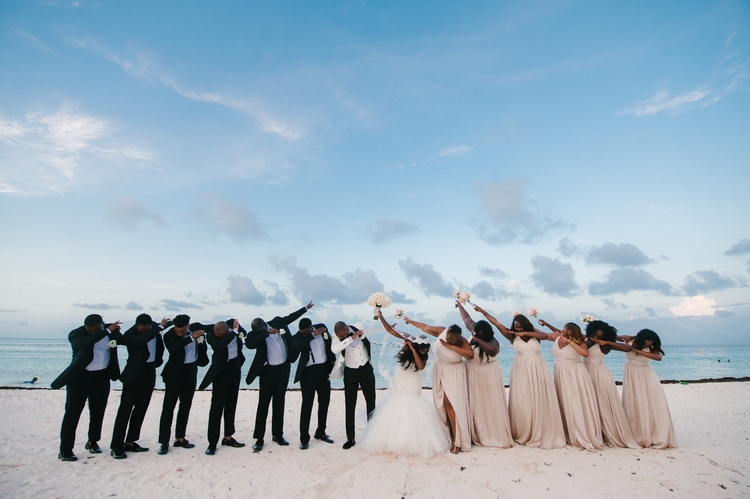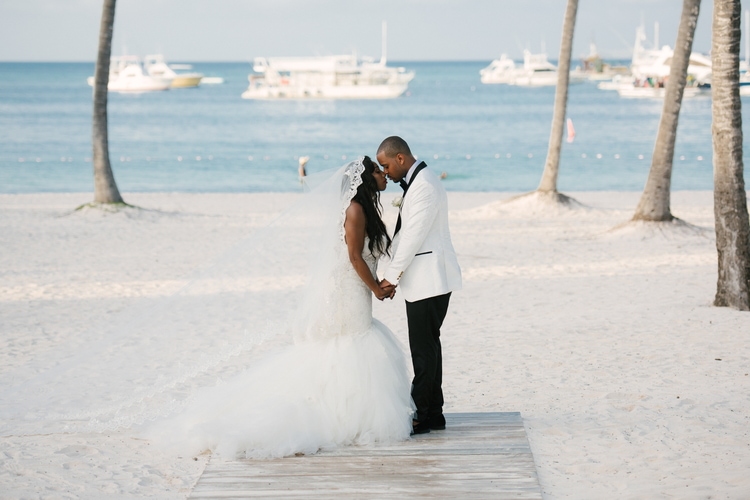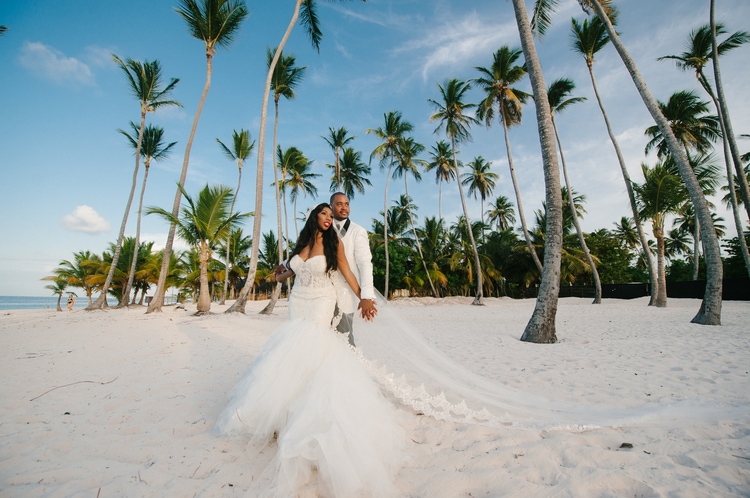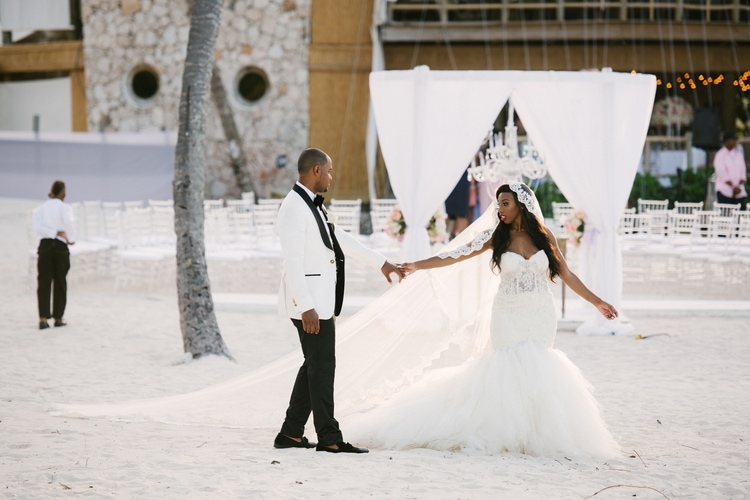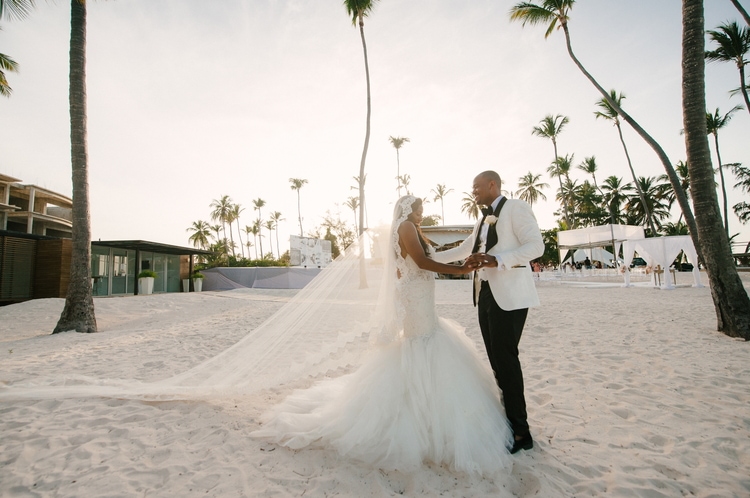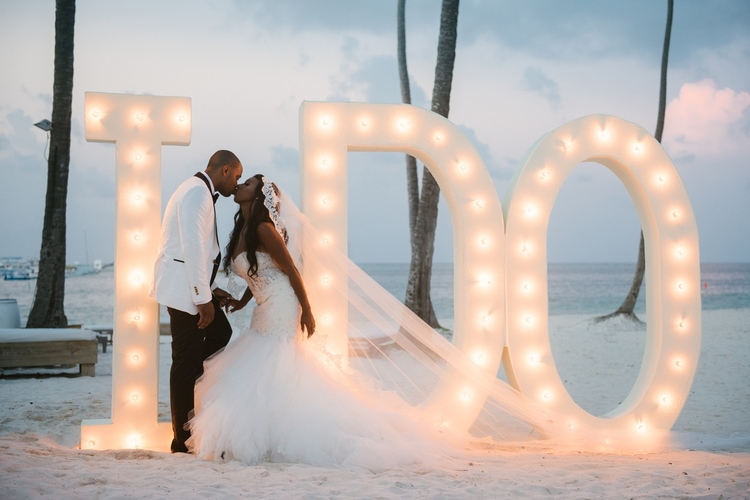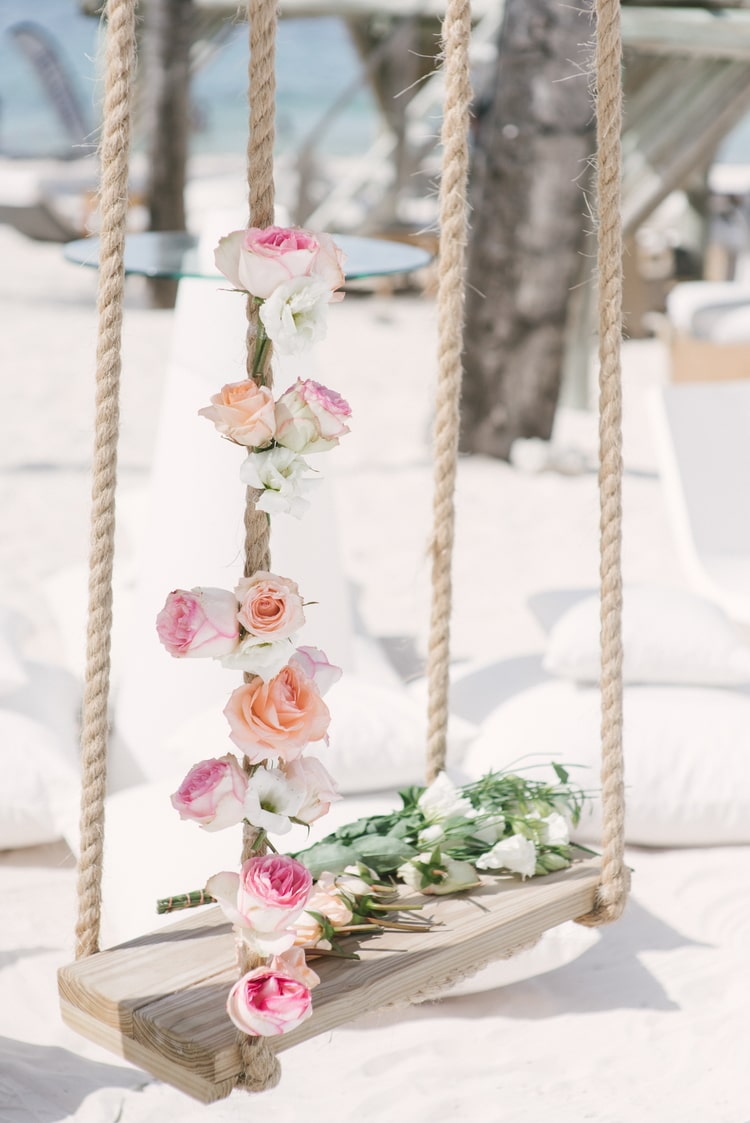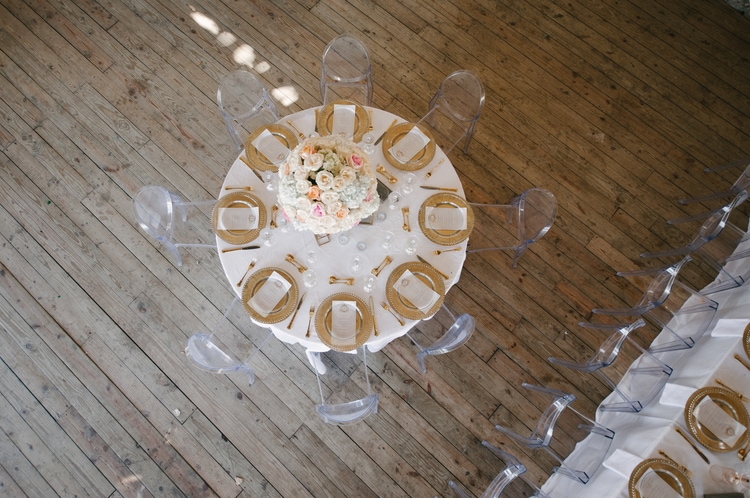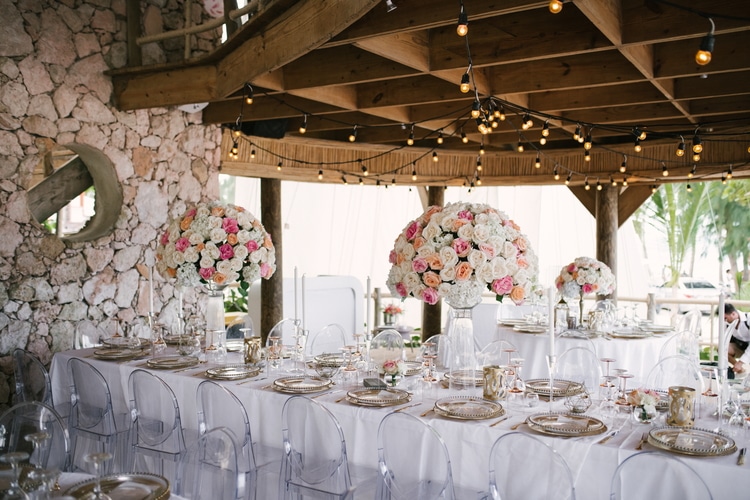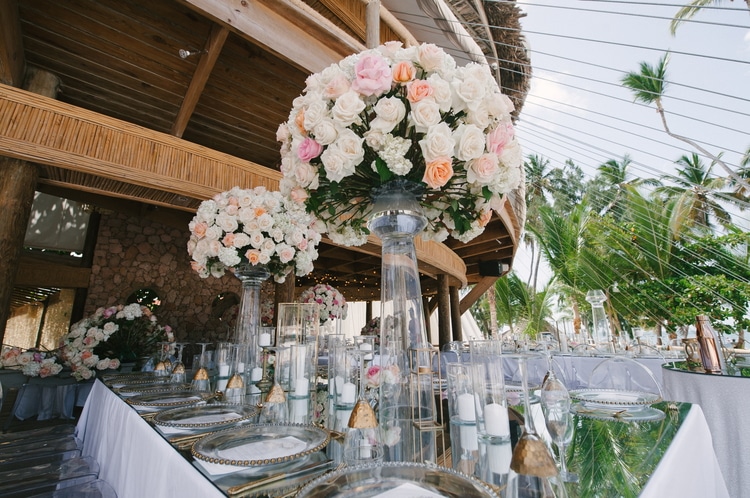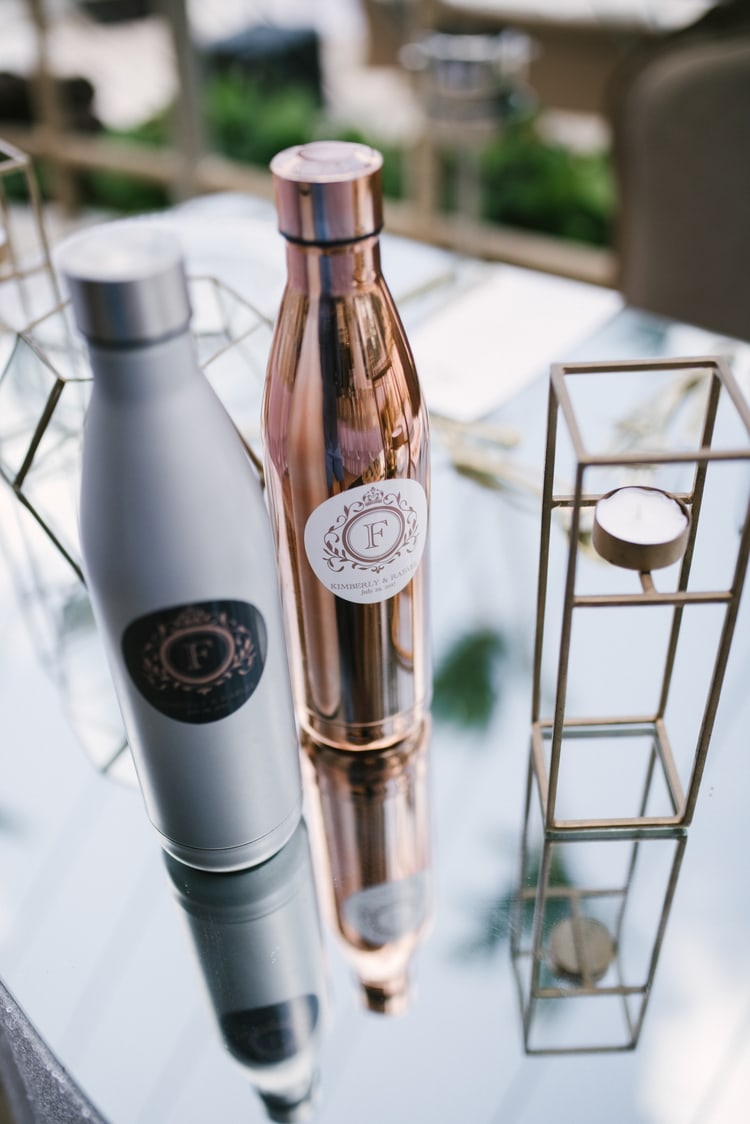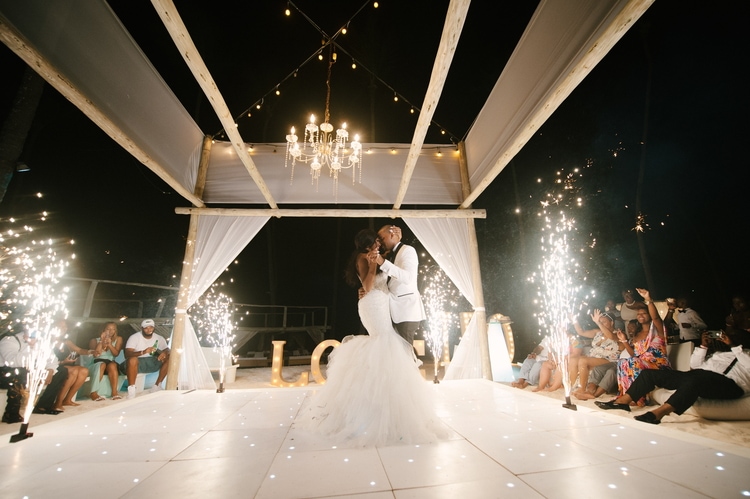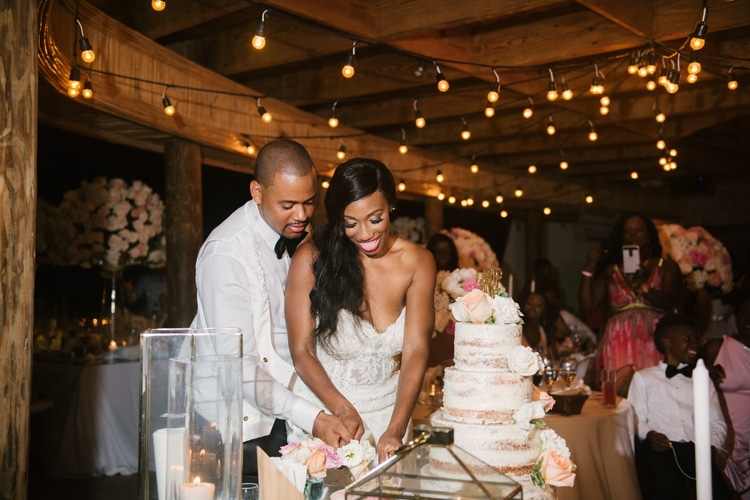 Q&A With the Bride
Why did you choose to have a destination wedding at Jellyfish Restaurant in Punta Cana?
Punta Cana has amazing beaches but the atmosphere at Jellyfish is undeniably gorgeous. The food is amazing and the customer service is exceptional.
How many people attended your destination wedding?
70
What was your favorite detail of your destination wedding?
My favorite Wedding detail was my super obnoxiously long lace veil. I wanted it very long, flowy and over the top. Blanca Veils exceeded my expectations.
Did you put a "destination wedding" spin on your wedding?
It's not customary to have live music at a destination wedding. However, we charted our own band all the way to Punta Cana, so we had several performances, background singers and a saxophonist. This was my dad's band who wrote a special love song for us. The song was recorded and released the same week as the Wedding. Www.smoothsings.com; Luther Relives
Was there anything unique about your destination wedding?
Something unique was that I was cool, calm and collected the entire day! I was content I was marrying my life partner and I knew I was in great hands with The staff at Jellyfish. All my vendors were exceptional.
What was your favorite part of having a destination wedding?
It was literally a weekend long party and celebration. We let go and lived life.
What's your advice to other couples planning a destination wedding?
Choose your vendors wisely. Don't go rushing into making deals and signing contracts before you thoroughly vetted each vendor and confirmed that they each align with your style.
Vendors
Photography: Boyko Photography
Bridal Boutique: Betsy Robinson's Bridal Collection
Dress: Eve of Milady
Cinematography: WeddingRoll (Ani & Levi)
Venue: Jellyfish Restaurant
Travel Agent: Carol of Barefoot Bridal
Design Consulting: Candice of Designs by CM Events
Travel and Excursions: Renny Travel
Hair: Shadae Renee of Atlanta
Makeup: Anamia Makeup
Stationary: Amy Savion, PaperTales
Custom Veil: Blanca Veils
Featured:

17 Welcome Bags & Favors Your Guests Will LOVE (and ones they won't)!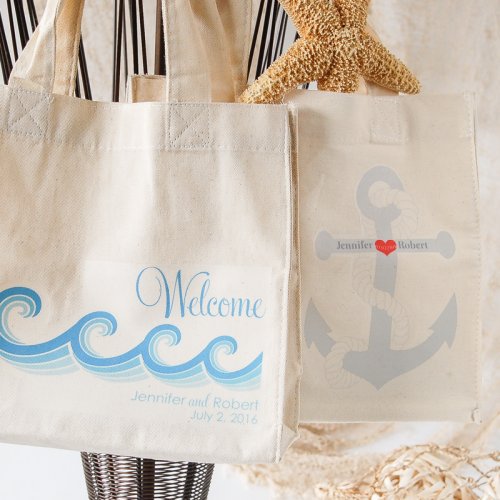 Welcome bags and favors are a great way to show your love and appreciation to your family/friends who are attending your destination wedding. To get some ideas of the best favors and welcome bags, we polled hundreds of destination brides who already got married. They shared their thoughts on the type of welcome bag items and favors their guests loved, as well as the misses.
Featured:

Destination Wedding Invitations in a Bottle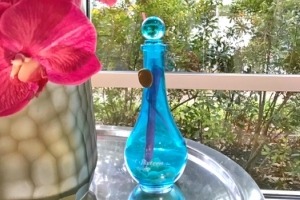 How do you tell your guests they're about to embark on the most magical trip of their lives? With the most unique beach wedding invitations, of course! We got these stunning "Invitations in a Bottle" sent to us in the mail and were blown away! This is probably the most fun way to set the tone and make an impression when you announce your destination wedding.