If you love quotes as much as I do, but don't know how to integrate them into your wedding decor, you're in for a huge treat today. This styled shoot features one of my favorite C.S. Lewis quotes seamlessly integrated into various details including a beautiful hand lettered table runner and hand stamped silverware. But that's just the beginning. From the wild flowers to all the vintage details–everything about this elopement inspiration was so unique and unlike anything you've ever seen.
A huge shout out goes to A Pretty Affair, Crystal Bolin Photography and the rest of the vendors who collaborated to pull together this stunning vision. Here they are to tell us a little more about their inspiration.
"Each element of this shoot is near and dear to our hearts, starting with the spectacular table runner script, hand-written by the very talented Corey of InkLetterLove. This quote, by C.S.Lewis is a favorite particularly because it signifies beginnings. And that's exactly what that day was about. Corey also wowed us by making our place cards from marble tiles and adorned them with liquid gold writing."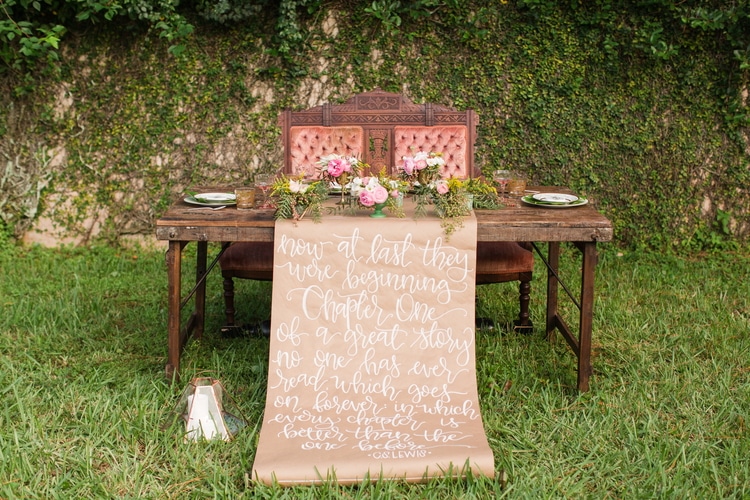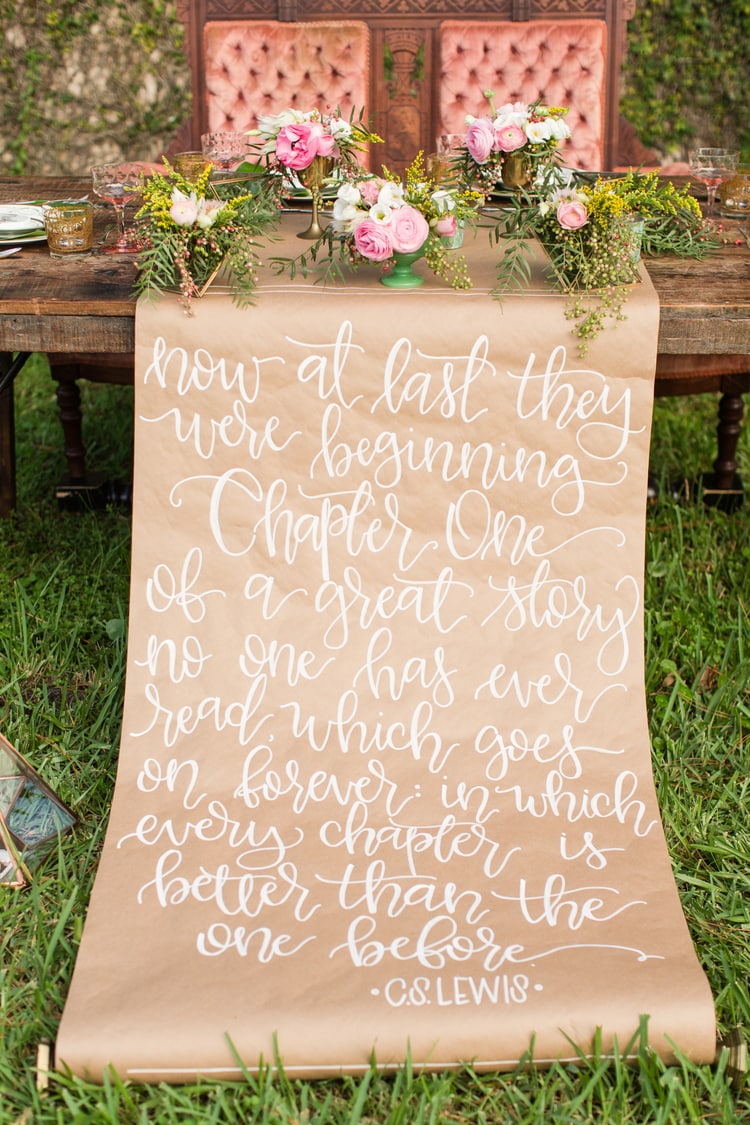 We couldn't possibly finish this amazing table with just any floral or plated decor. Jenny from Port And Palm Co did something divine by truly speaking to our vision and filling beautiful diamond glass vases with colors of autumn shining through out. Not to mention the breathtaking wildflowers that joined the party. Blushing brides and ranunculus were kissing the glassware and vintage plating she blessed us with.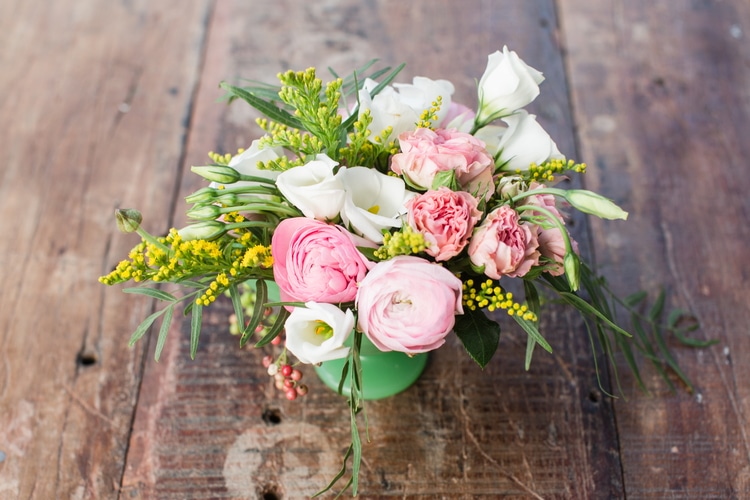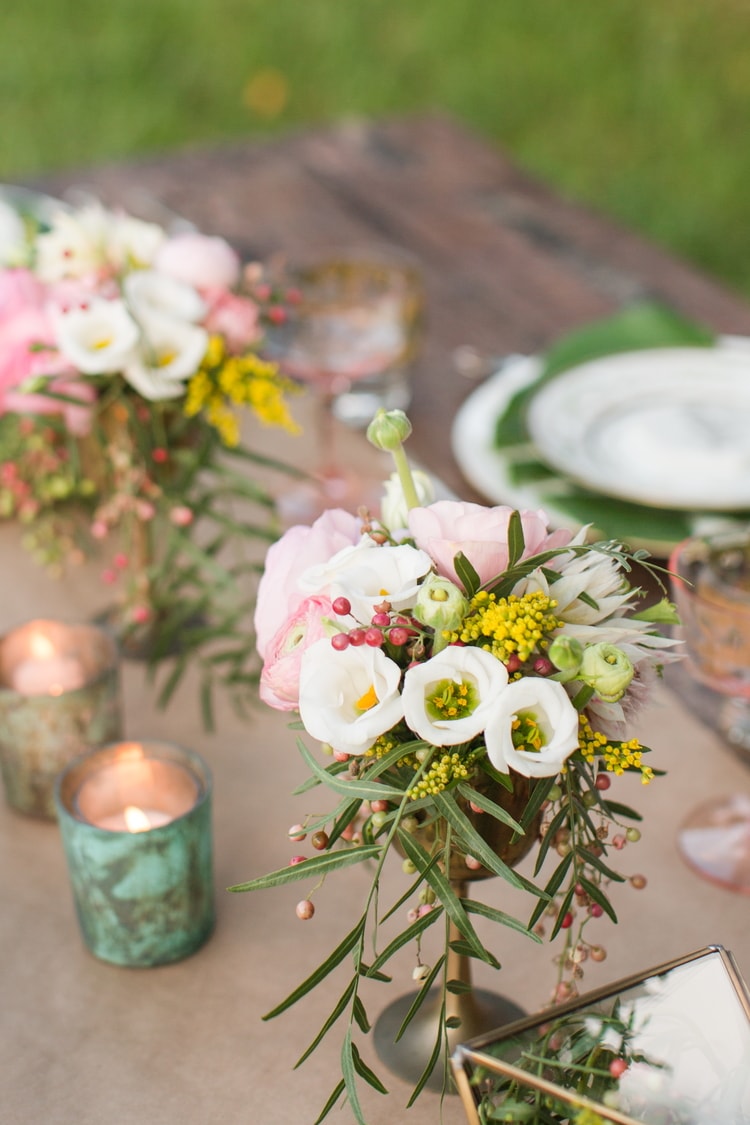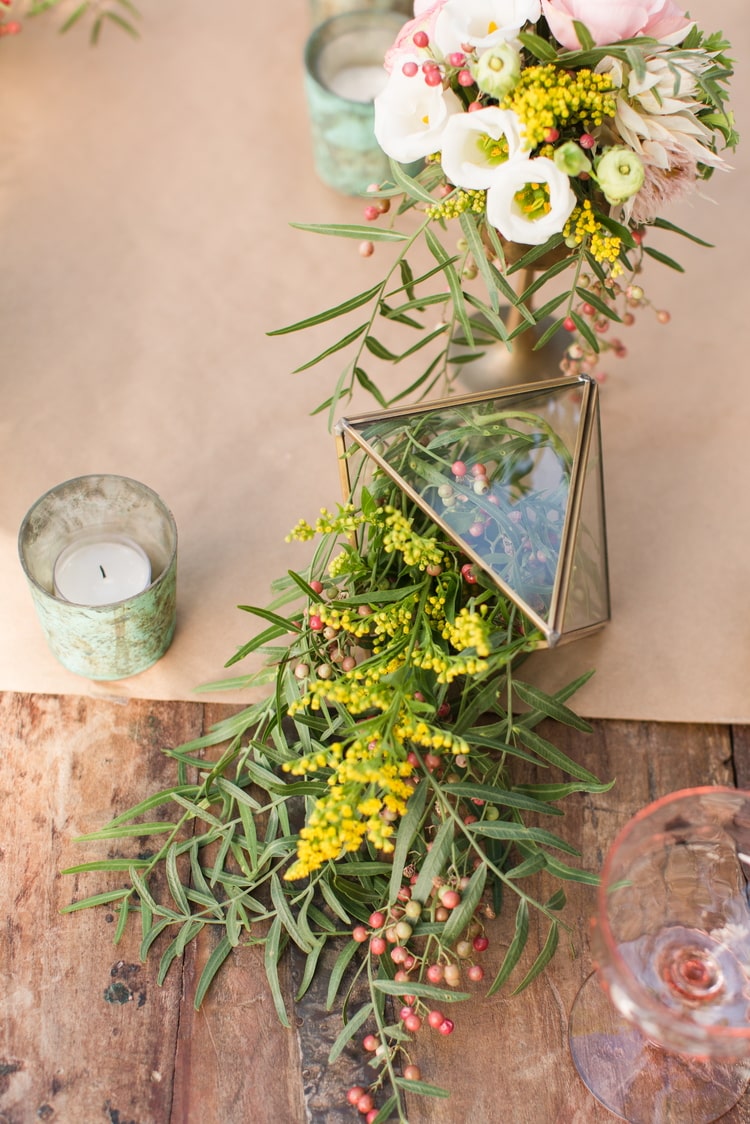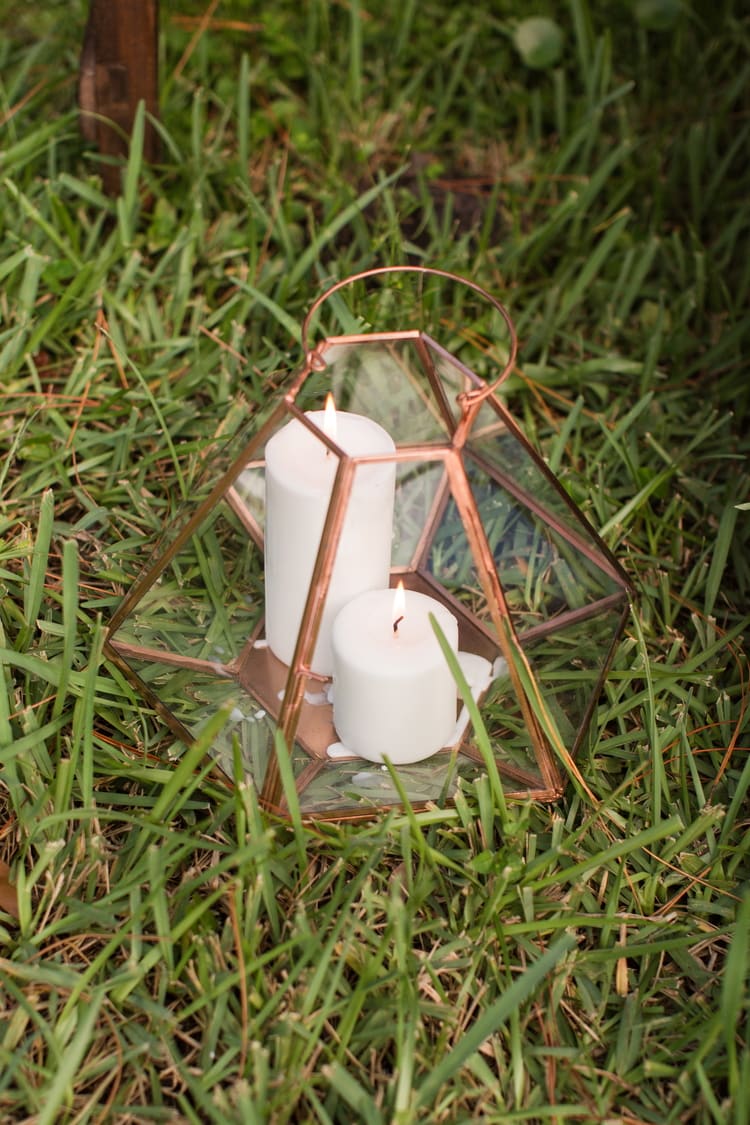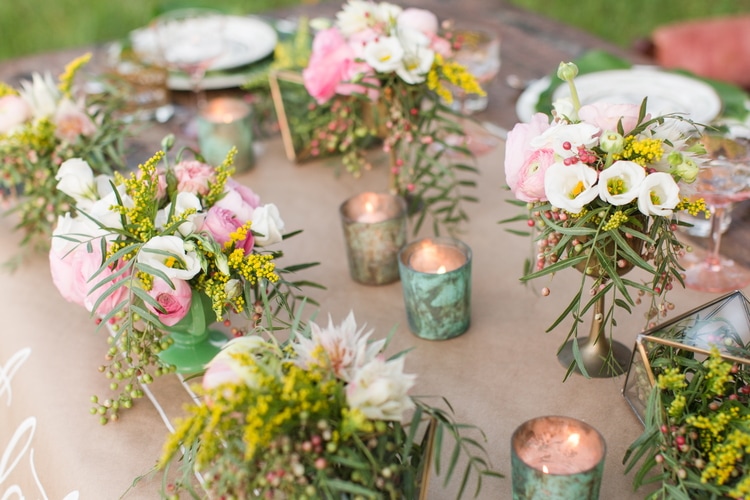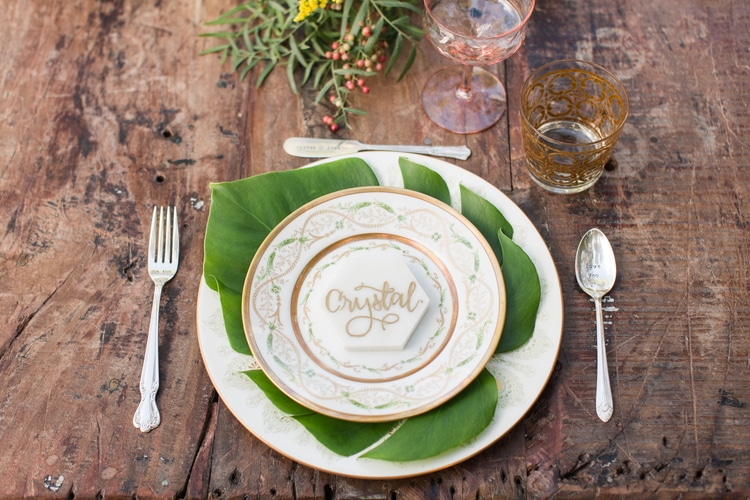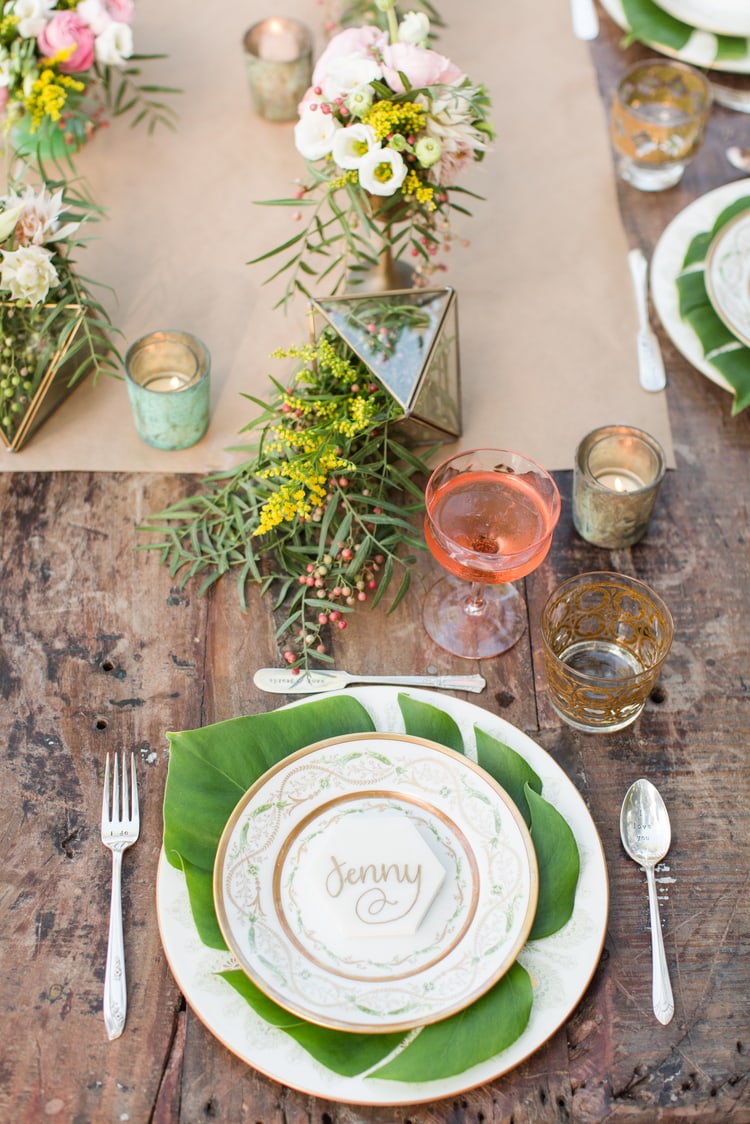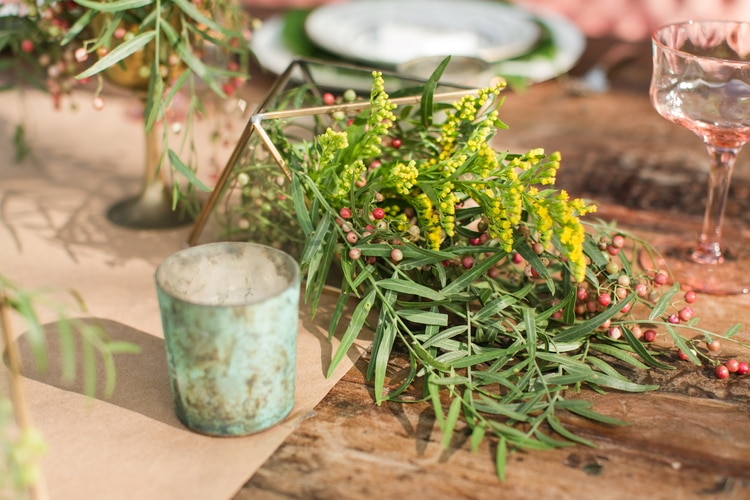 Nikki Parker Designs added just the final touch we did need. Their love for hand stamping vintage silverware truly speaks to us. Each piece was carefully created and stamped to tell a story of its own. And that's a detail we could not have gone without.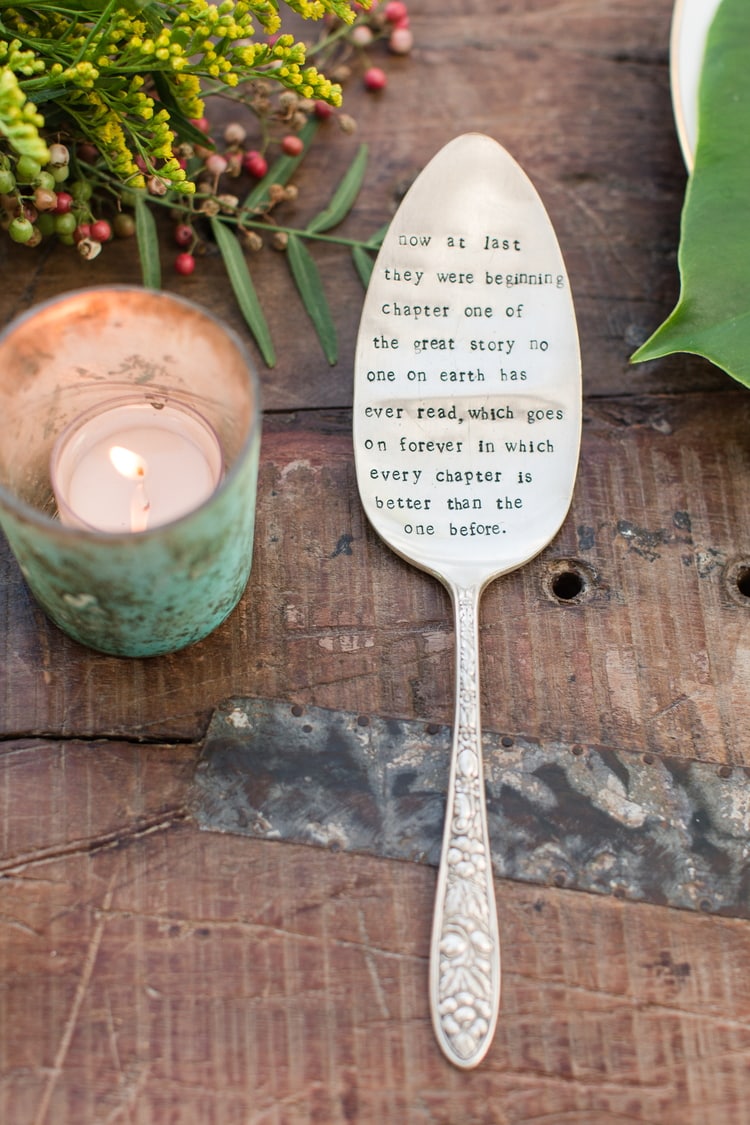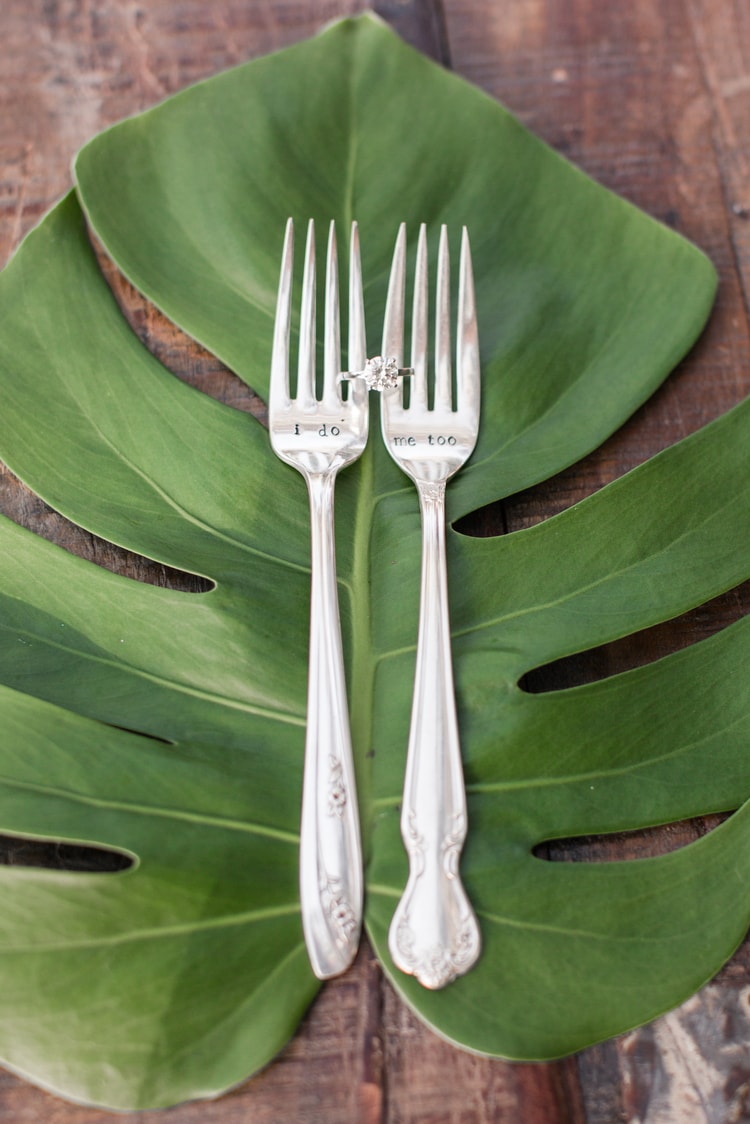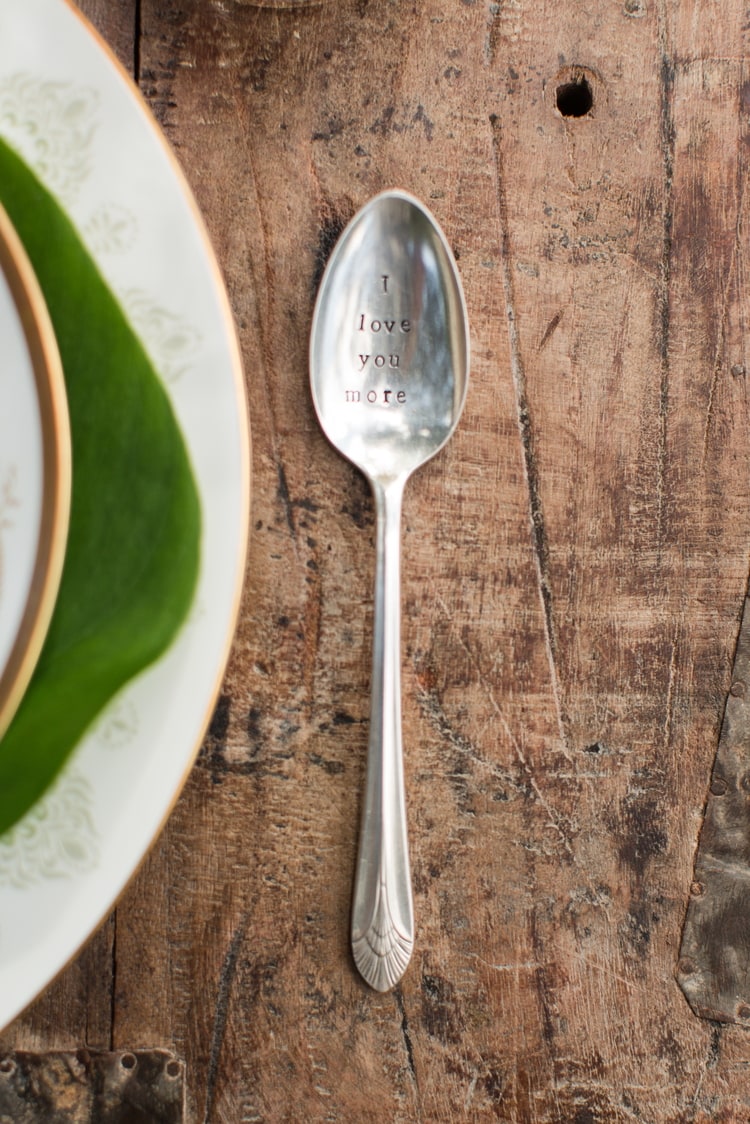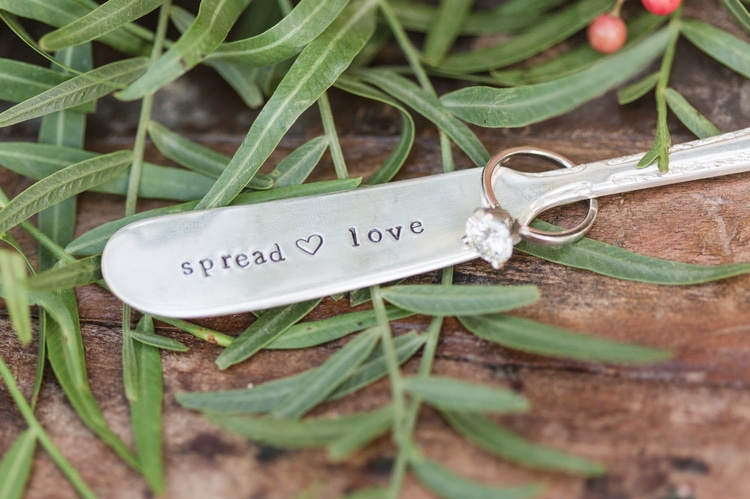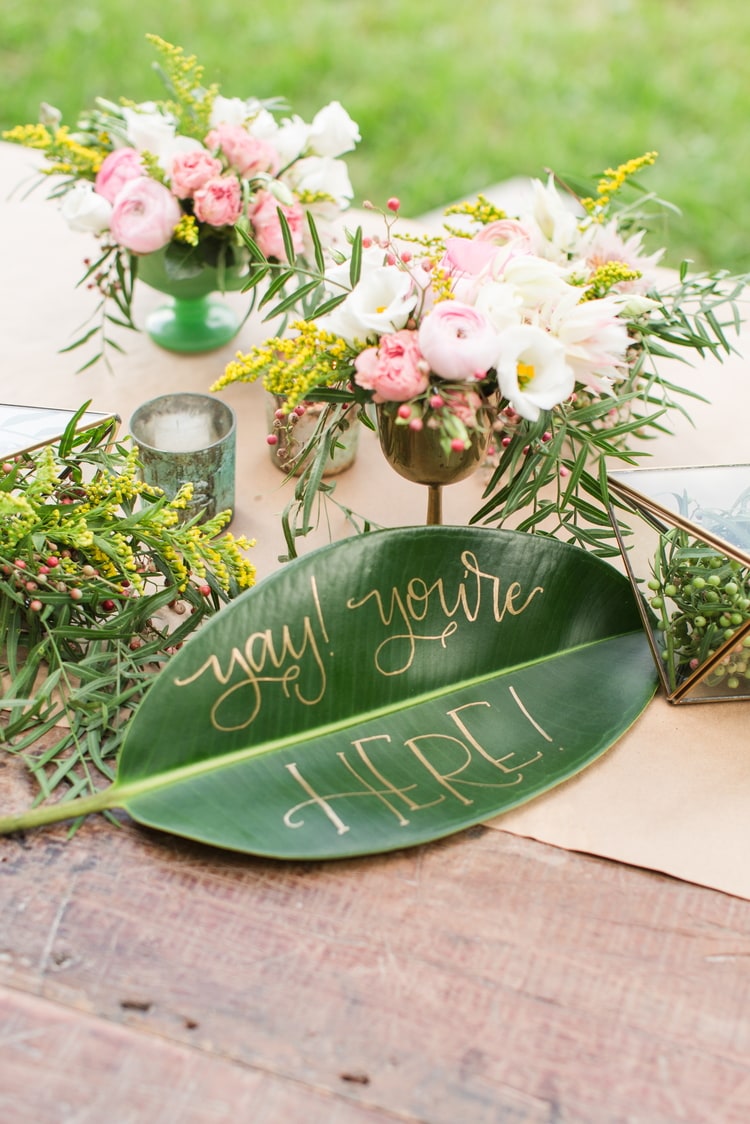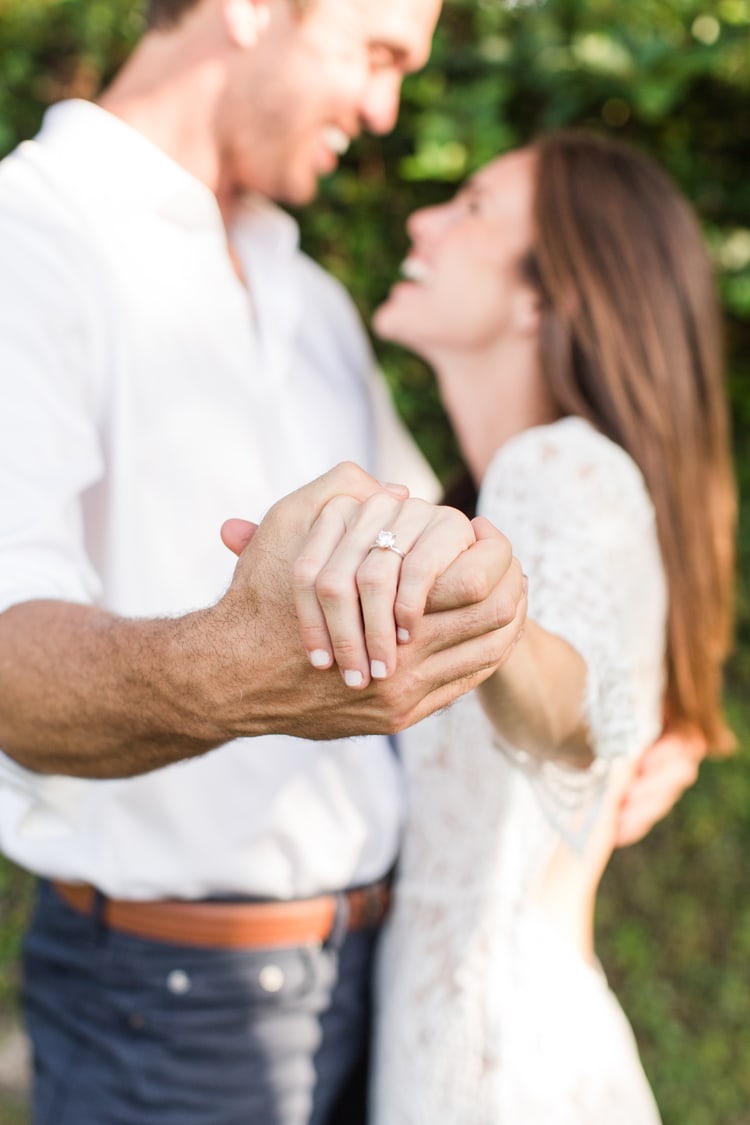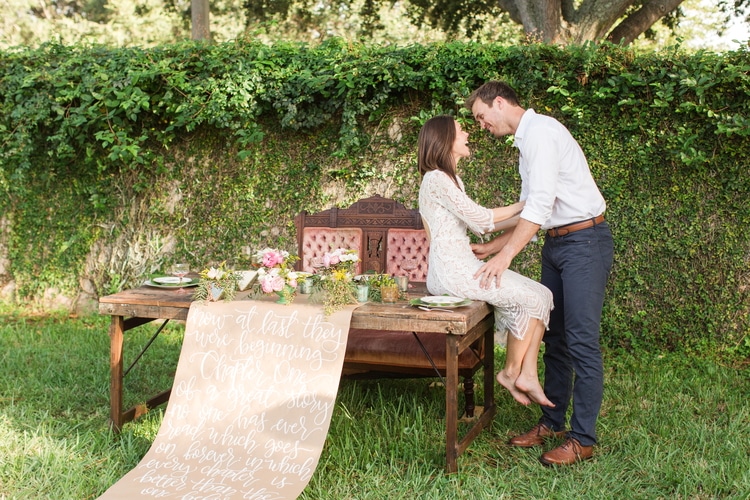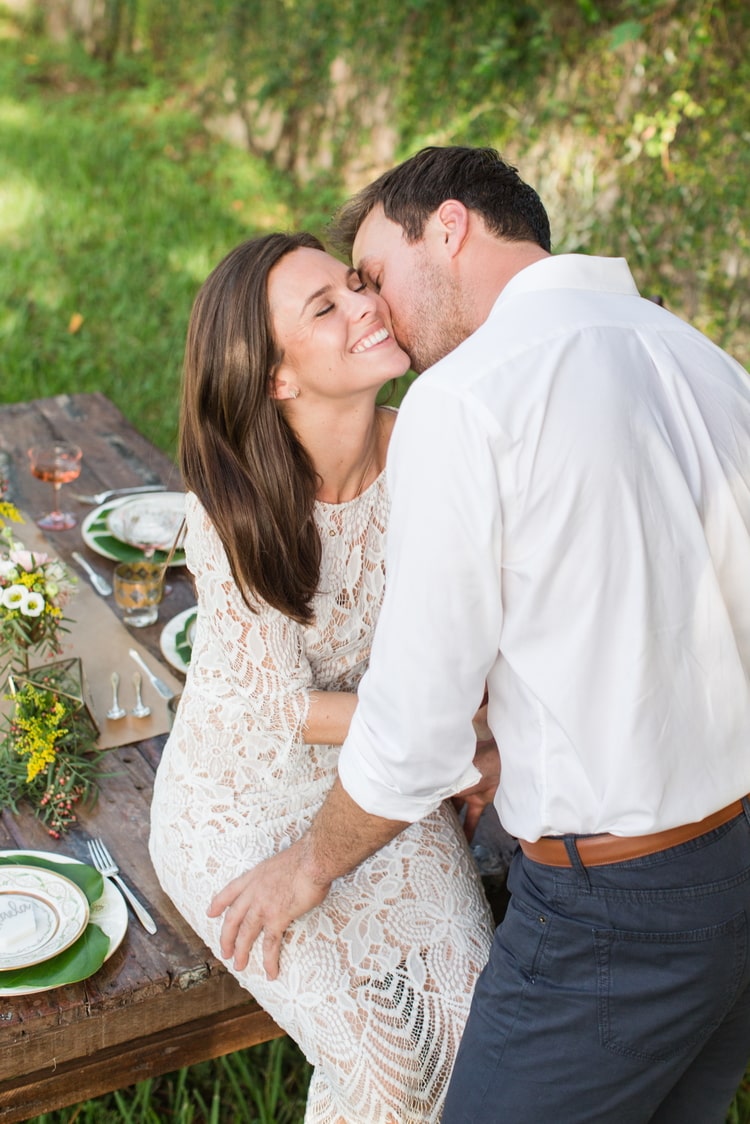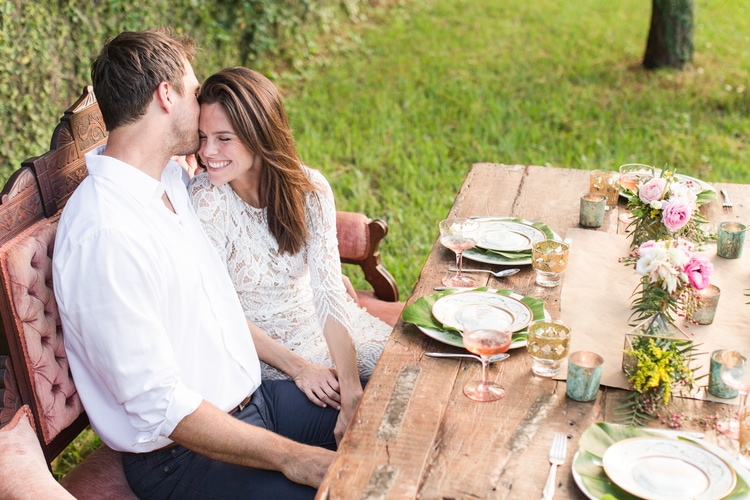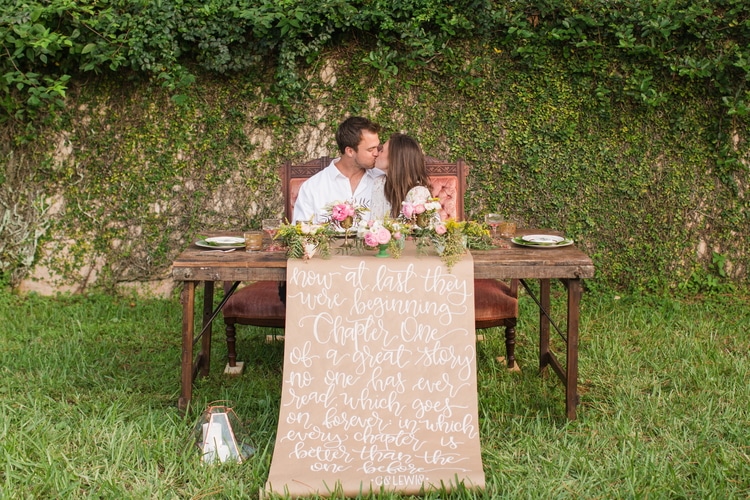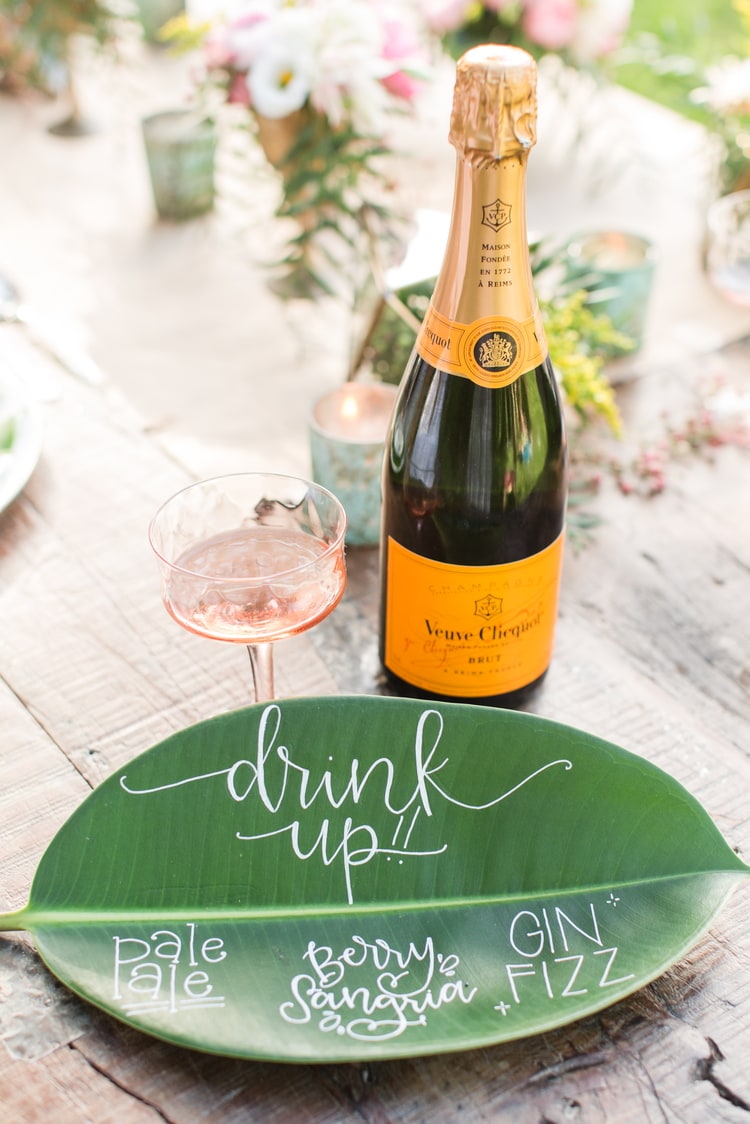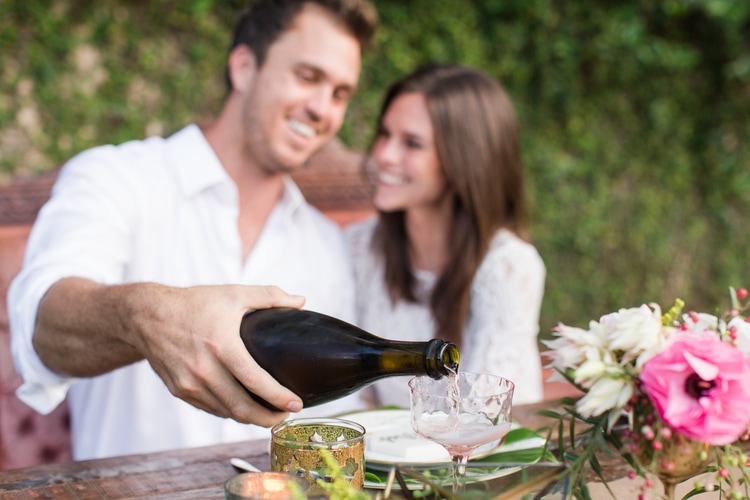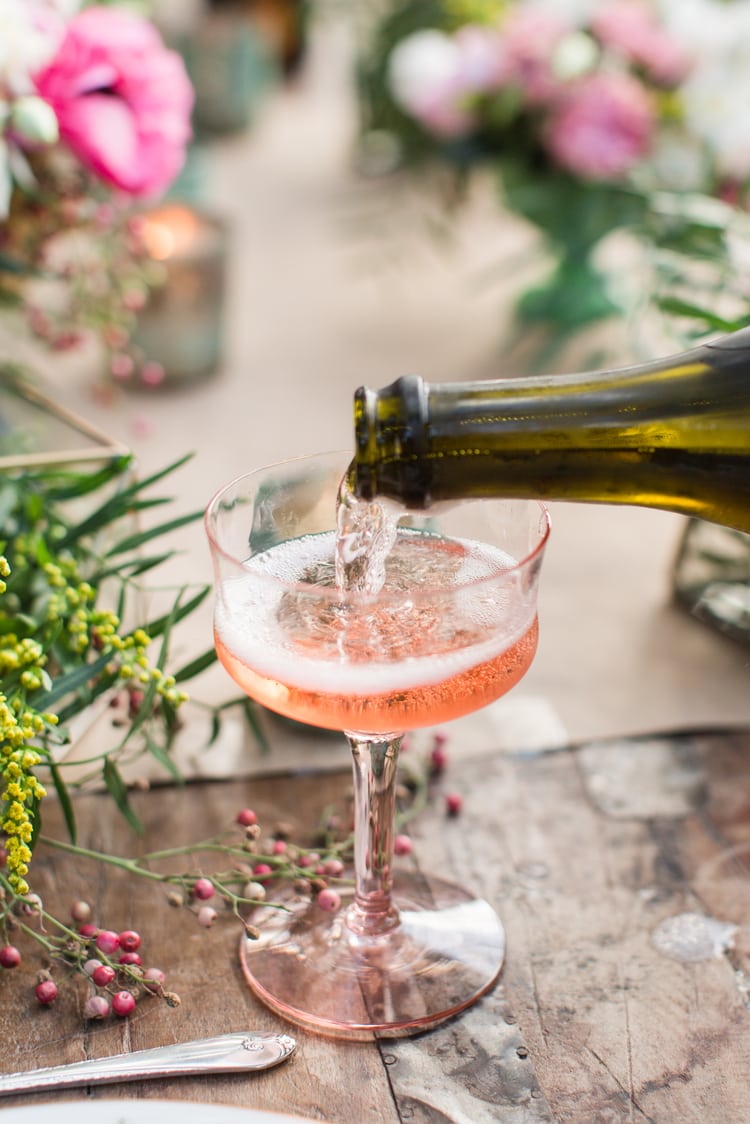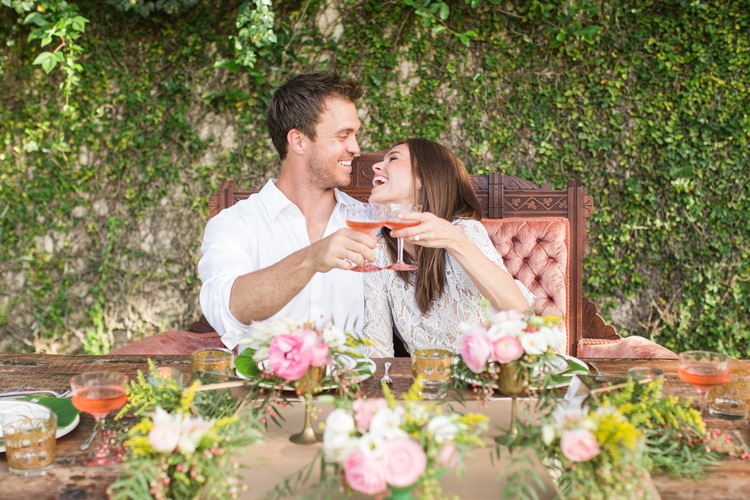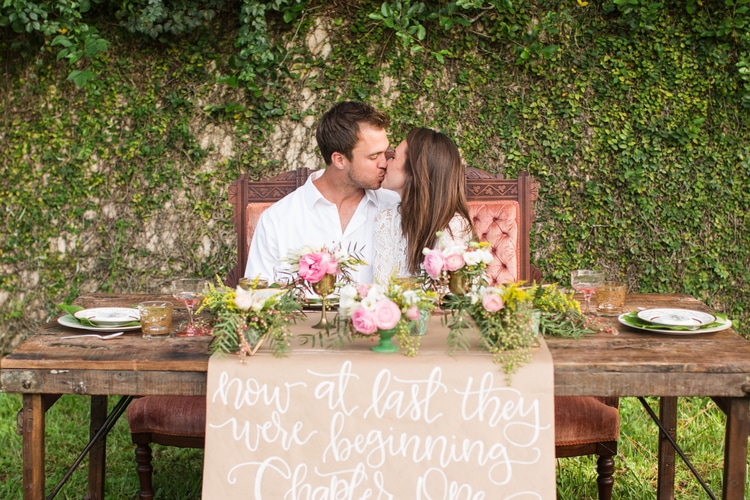 New age mixed with vintage is something we don't see often because they're so different from each other. But the harmonious fusion it becomes is magical. The old rustic table and absolutely gorgeous seats were provided by TrueLoveVintage. Both pieces, over 40 years old, have stood the test of time and remained almost flawless, just as love does every day.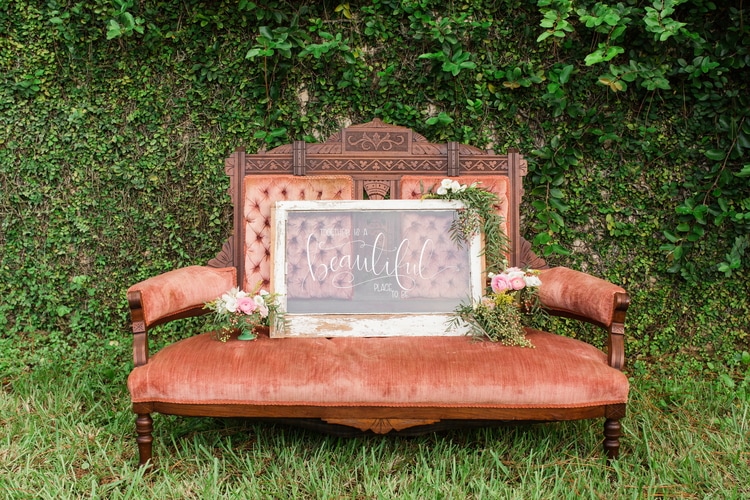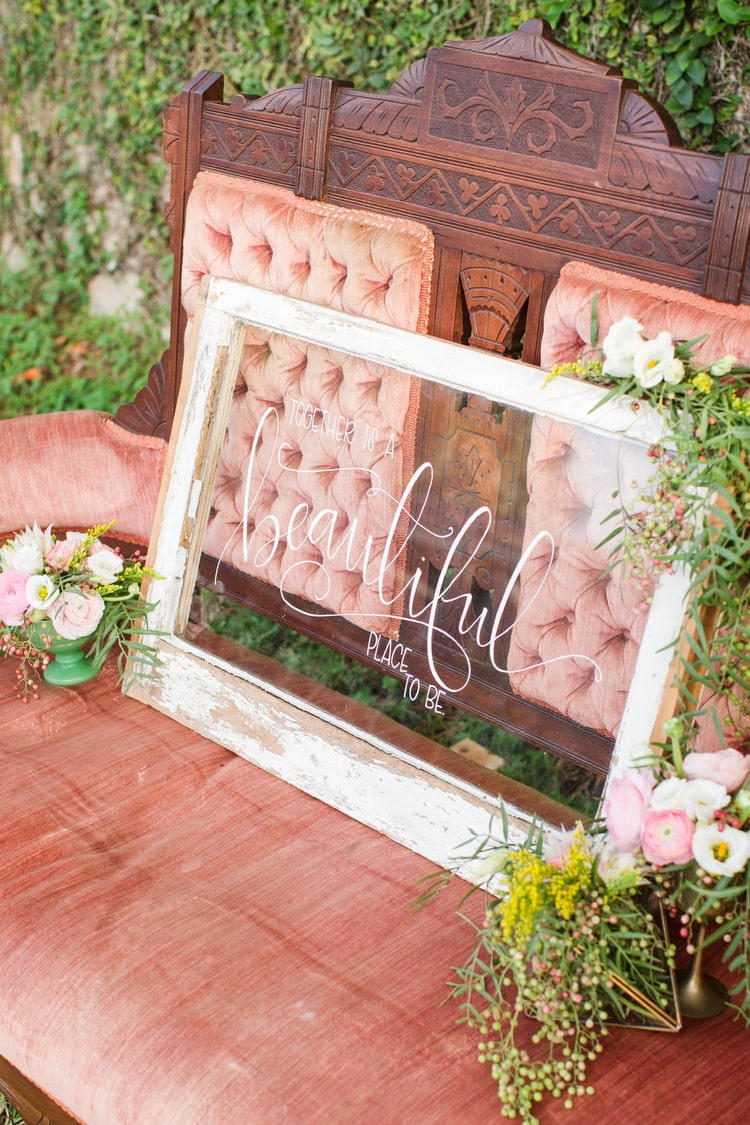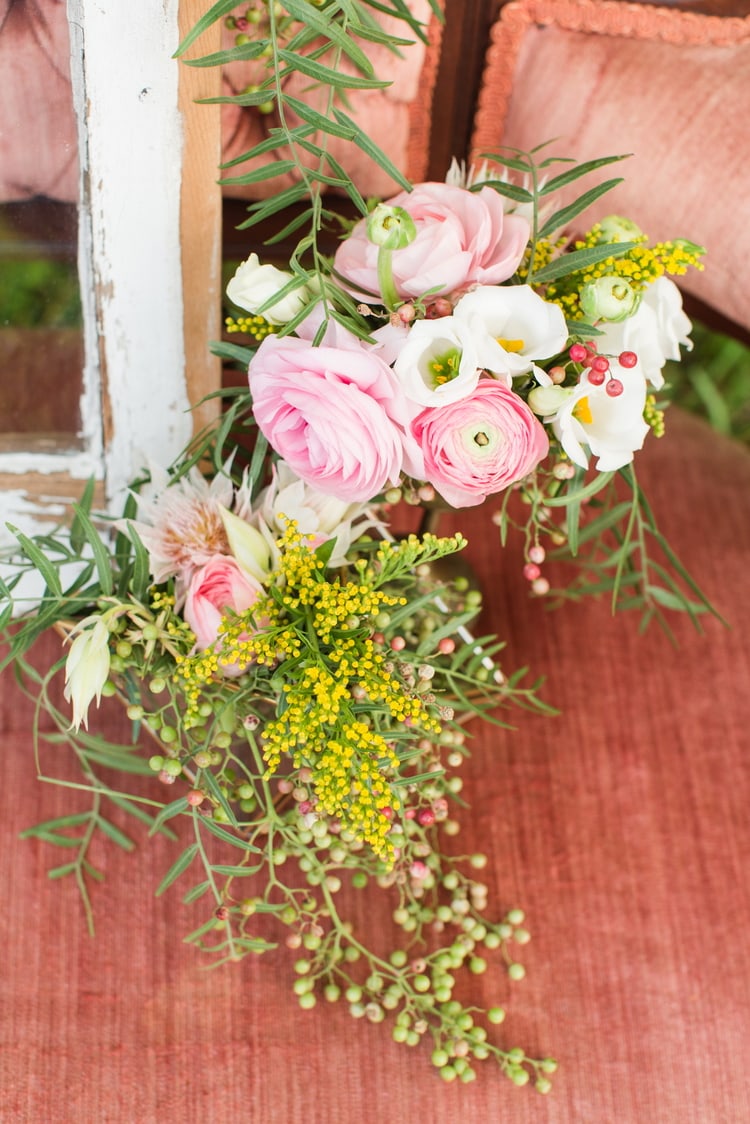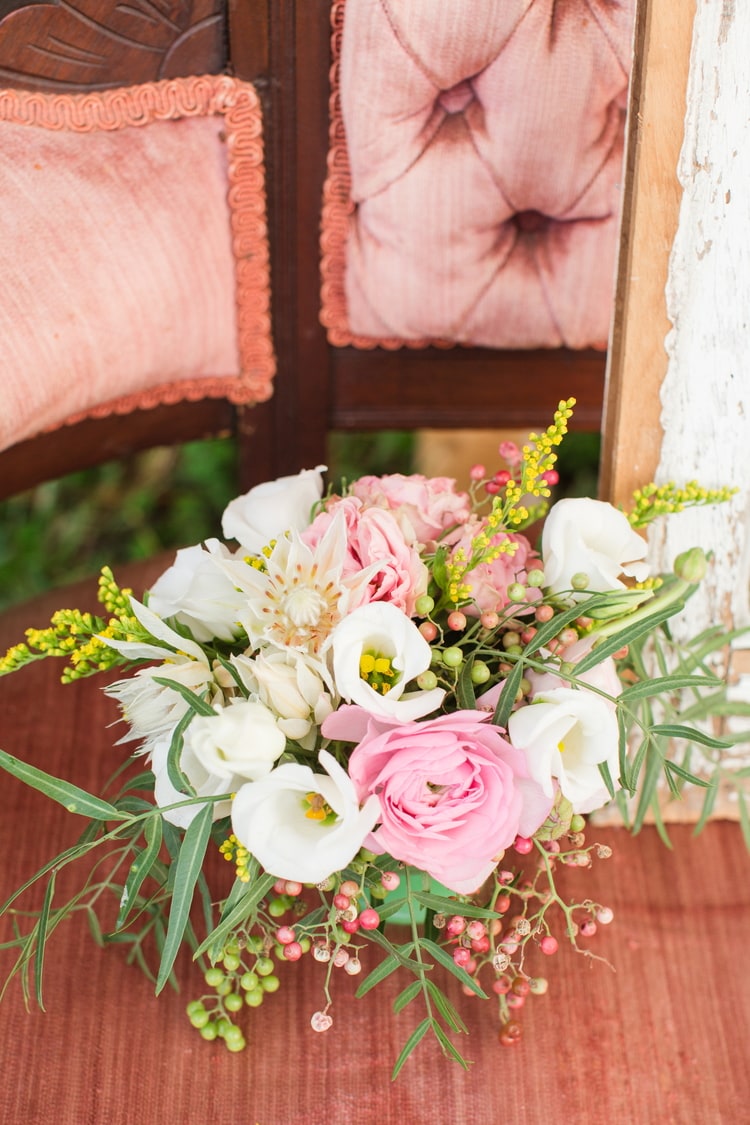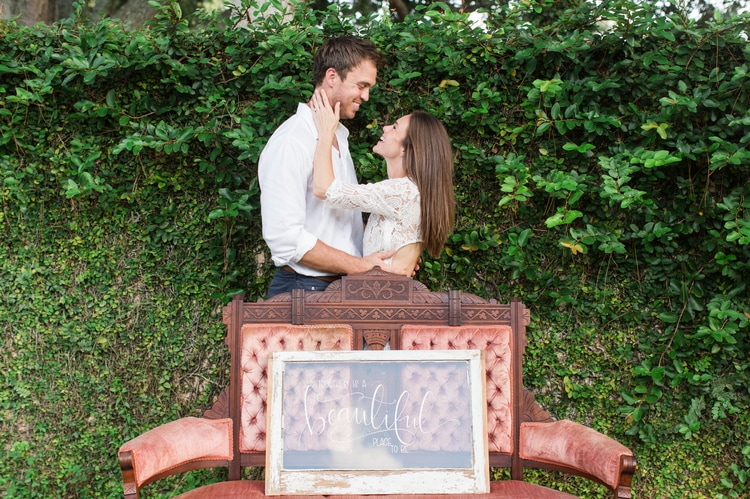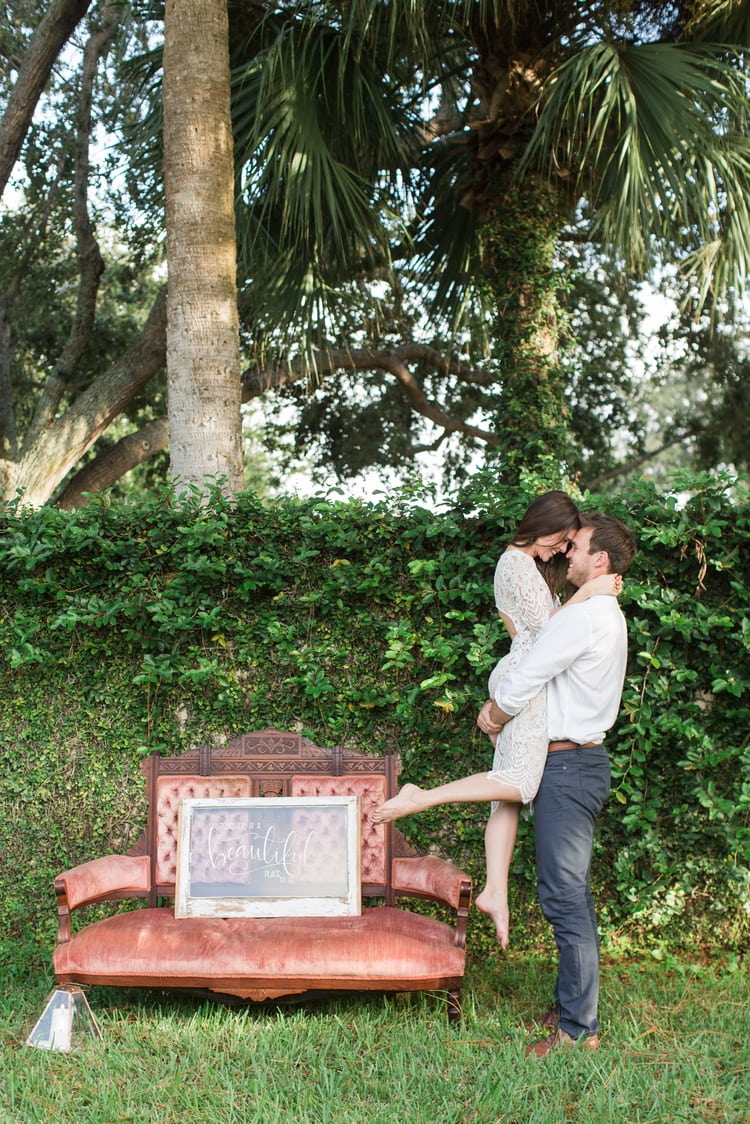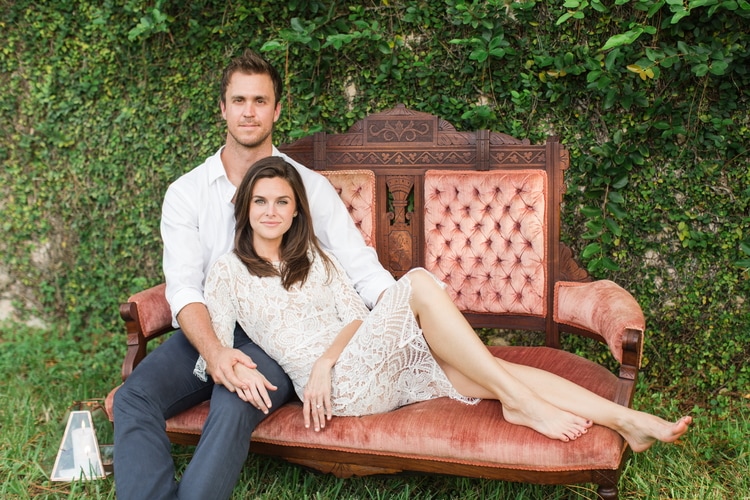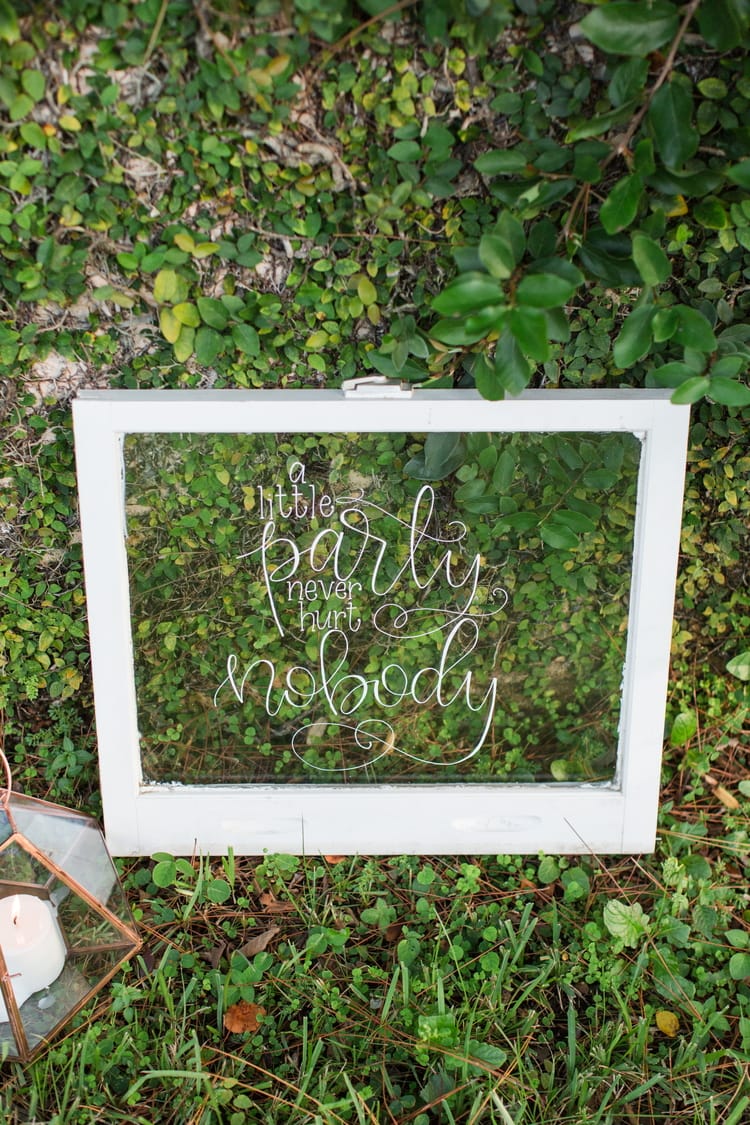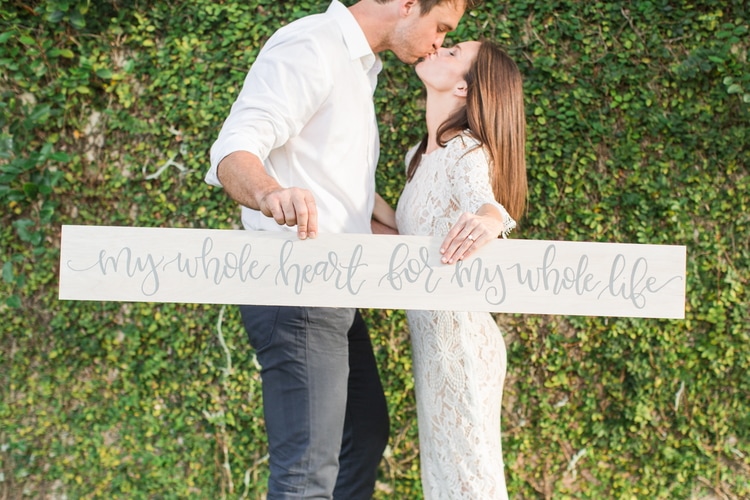 Last but not least, Crystal Bolin Photography brought our vision to life by capturing the love and detail through her lens. Her extraordinary way of finding the perfect light or shade to allow everything to just radiate in its own form is a talent most photographers do not possess. Each shot perfectly captured the magic that took place that day. We hope you can feel the love from the wood to the silverware, running through the ink and up each petal and beaming through the love on our couple's faces. Cheers to the butterflies, Mikaela and PerlaWedding + Event planners of A Pretty Affair
Vendors:
Photographer: Crystal Bolin Photography
Event Planner: A Pretty Affair
Ring Designer: Blue Nile
Dress Store: Forever 21
Hand-Lettering: Ink Letter Love
Other: Nikki Parker Designs
Floral Designer: Port and Palm Co.
Heirlooms and extras: True Love Vintage
Featured:

Unique Poolside Bachelorette Party Inspiration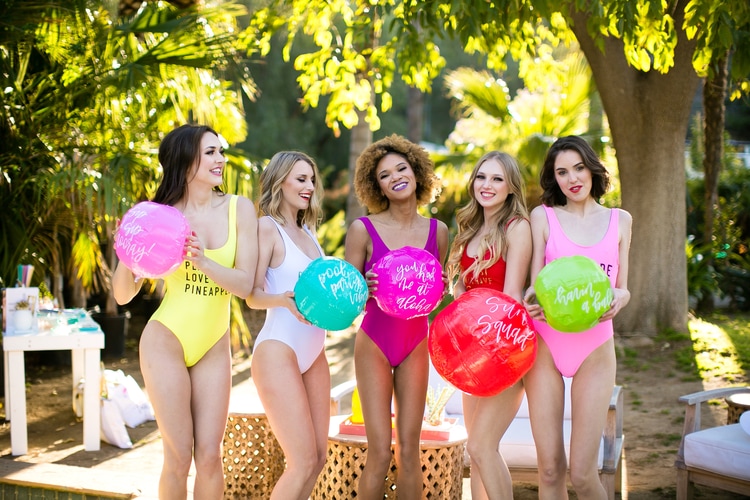 This unique tropical poolside bachelorette party is #GOALS! The décor was tropical, colorful and fun – bringing a cheery vibe that set the tone for a flawless and relaxed day. There were tons of personalized details –from sunscreen and chapstick, to soda and champagne, sun hats and fans, magazines, personalized tumblers, and even a wet bikini bag to hold their suit while they slipped into some adorable "Bride's Beaches" cover-ups. Of course, what's a good party without some fun games? Tons of fun ideas in this post. Read more
Featured:

New Orleans Destination Weddings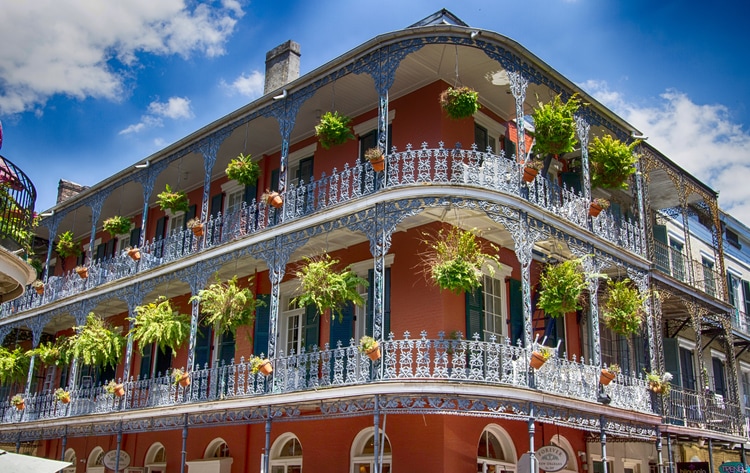 Here at Destination Wedding Details, we've seen it all: weddings at the beach, in the mountains, in the desert, and in pretty much every country. ALL beautiful, mind you… but through our years of observing what exactly makes for a GREAT wedding, we've surmised this: it must be FUN for you and your guests. So, ask yourself this: what city is more fun than New Orleans? Read our full post to discover when, where and how to get married in NOLA.
Cynthia is the founder and editor of Destination Wedding Details.She has over 15 years experience in the Marketing and Event industry and launched Destination Wedding Details in 2010, shortly after planning her own destination wedding. Cynthia uses her experience and genuine passion, to inspire brides who are planning their dream wedding away from home.