Combining both elegant and quirky elements to create the Seattle destination wedding of their dreams was exactly what Arielle and Ray wanted. And dammit, they nailed it! Let me just say, right off the bat –nothing exemplified the wonderfully twisted combination of both elegance and quirkiness more than their cake. As a surprise for her groom, Arielle had a custom Star Wars cake created. It is so amazingly adorable I can't stand it! From the front, it looks like your classic elegant tiered white cake with gorgeous floral details… until you turn it around and BOOM – you see "Star Wars" peeking out from behind a fondant curtain. You can't see me, but I'm giving a digital standing ovation for the team at Sucre Sweets Boutique for executing such a flawless, one-of-a-kind cake that surely served above and beyond its duties as a delicious treat.
The rest of the many details that went into creating this lovely Seattle wedding were just as impressive – from the gorgeous floral archway they were married under, to the delicate but dazzling tableware at their reception. Arielle and Ray chose Seattle not only because they share so many wonderful memories together there, but because the landscape served as a gorgeous backdrop to their fairytale wedding. Wanting to showcase the beauty of Washington, they were married at the Washington Cathedral – a gorgeous church atop rolling evergreen hills. This place is picturesque to say the least – a point that was not lost on the folks at RKM Photography who captured the emotional and spiritual ceremony perfectly.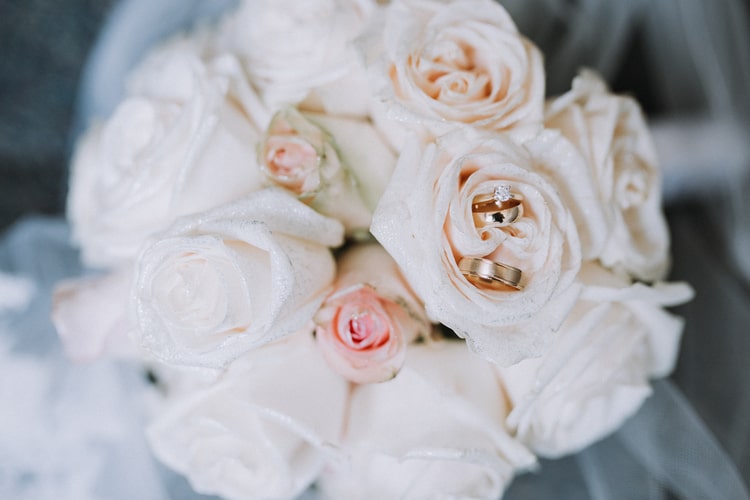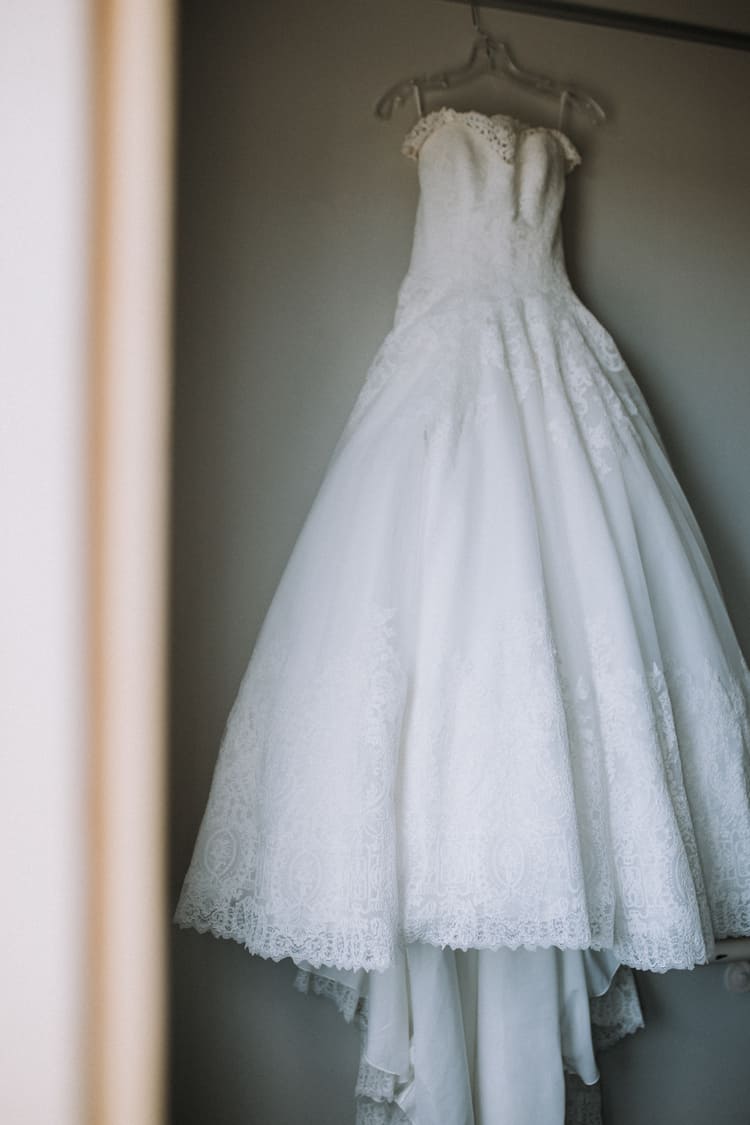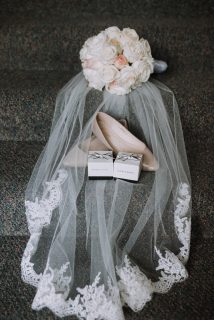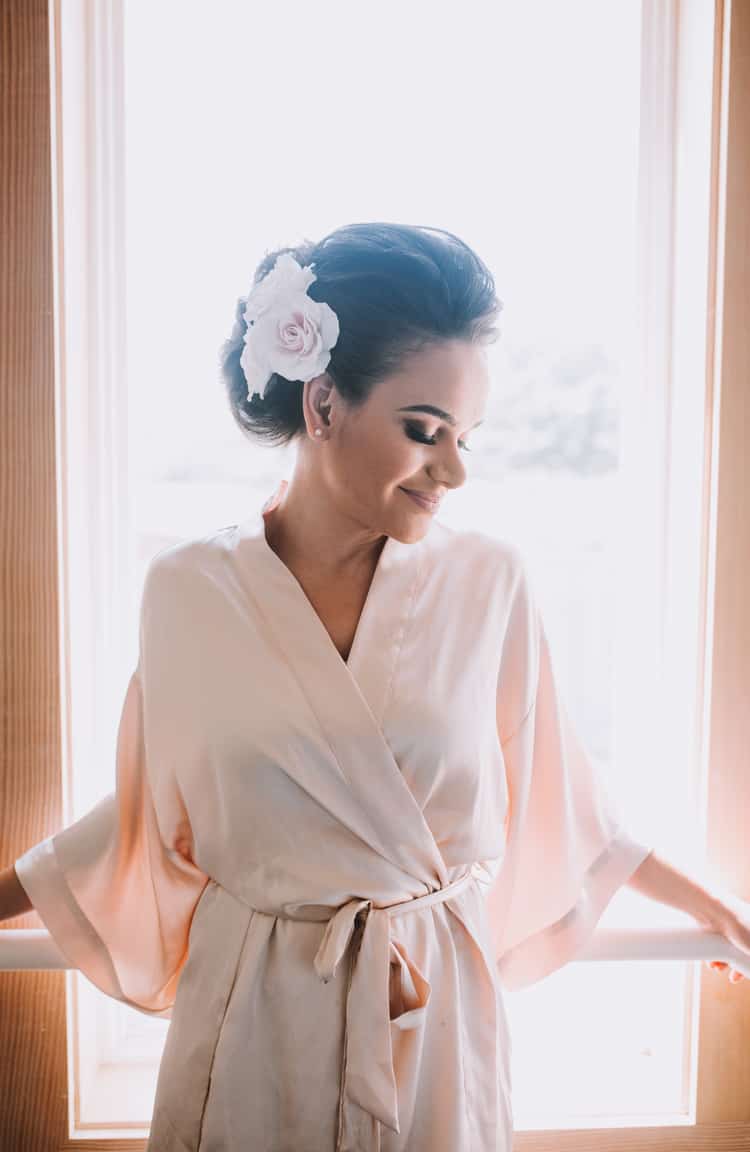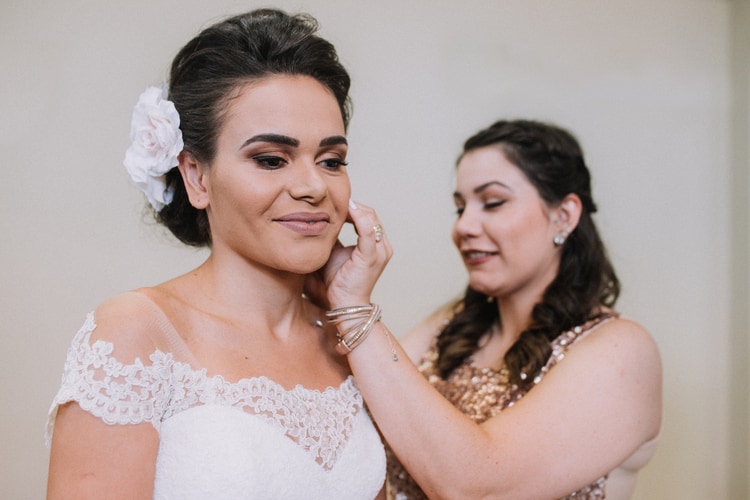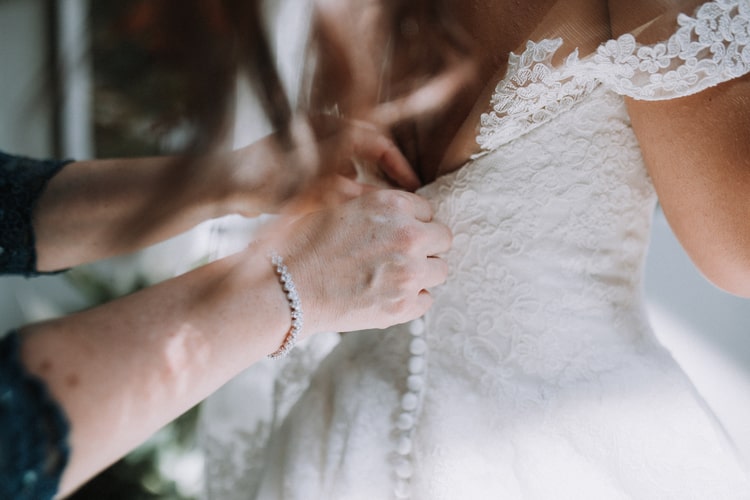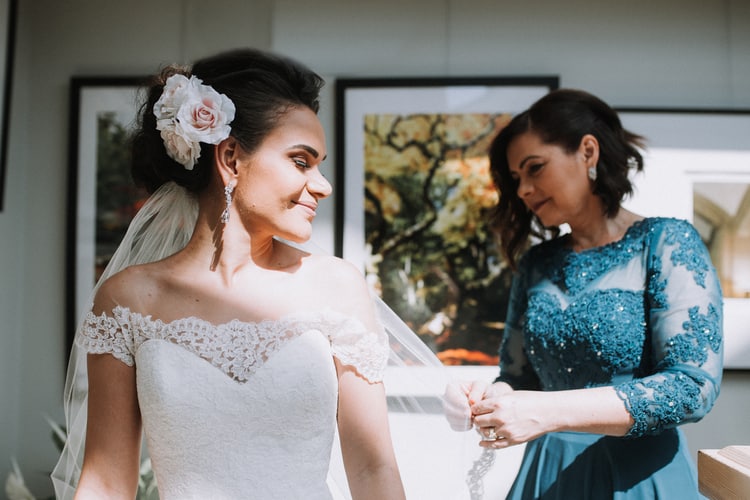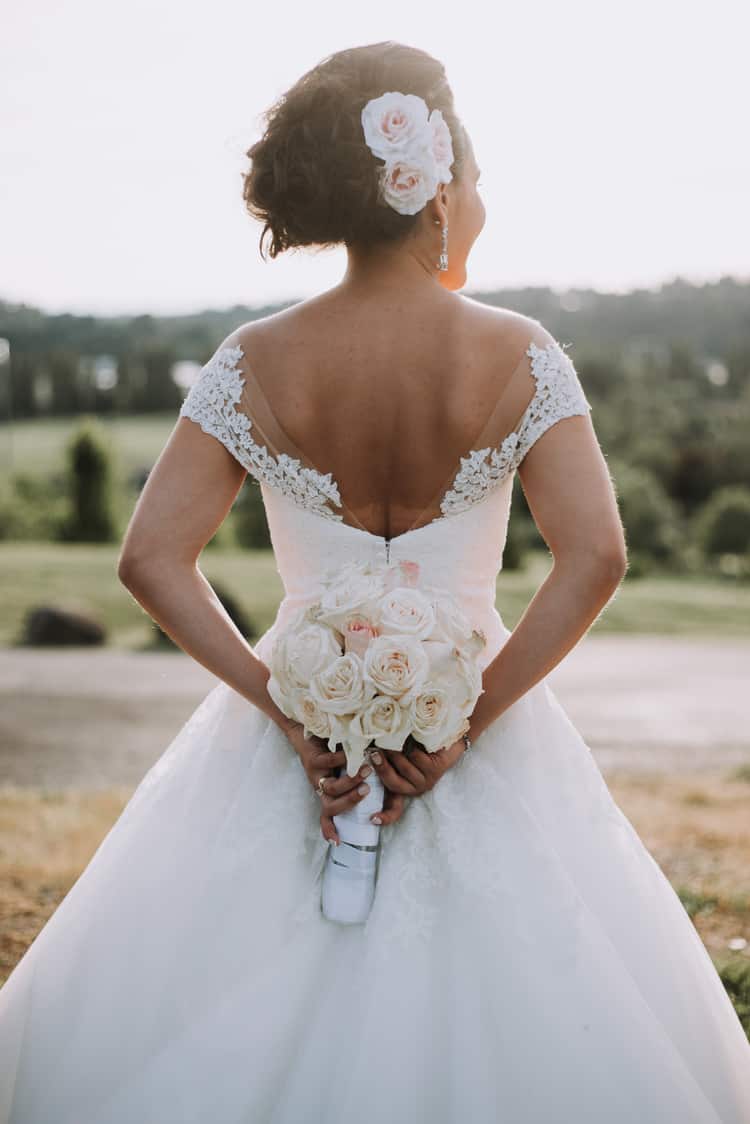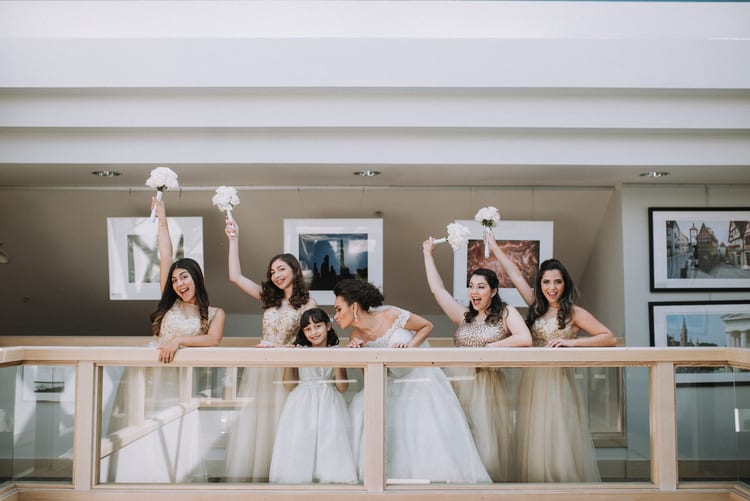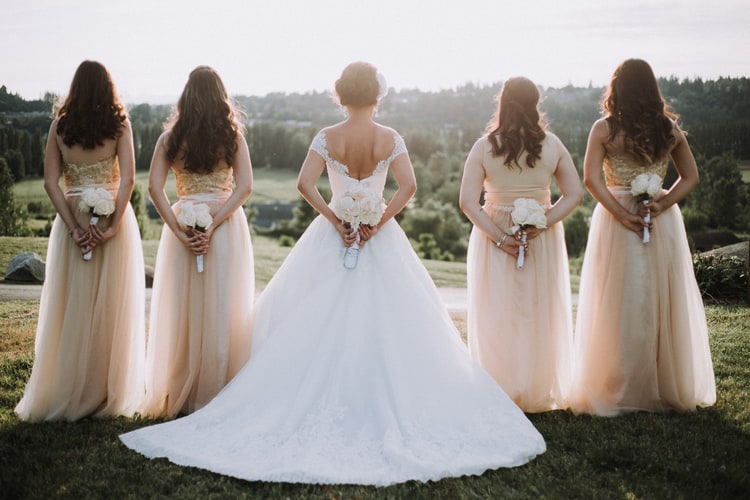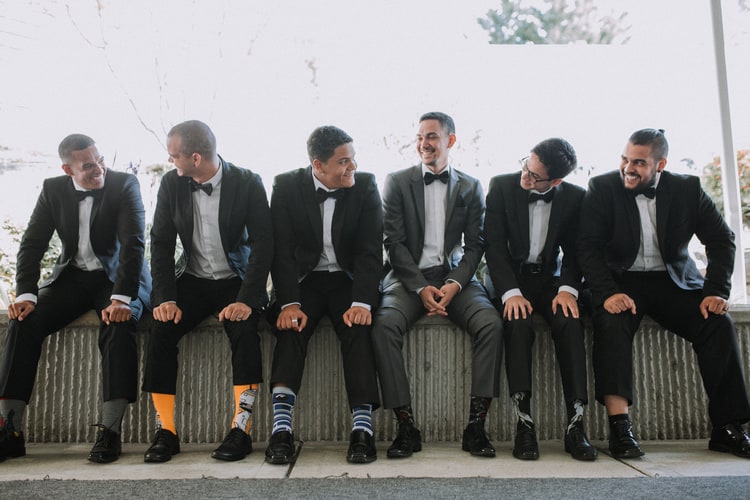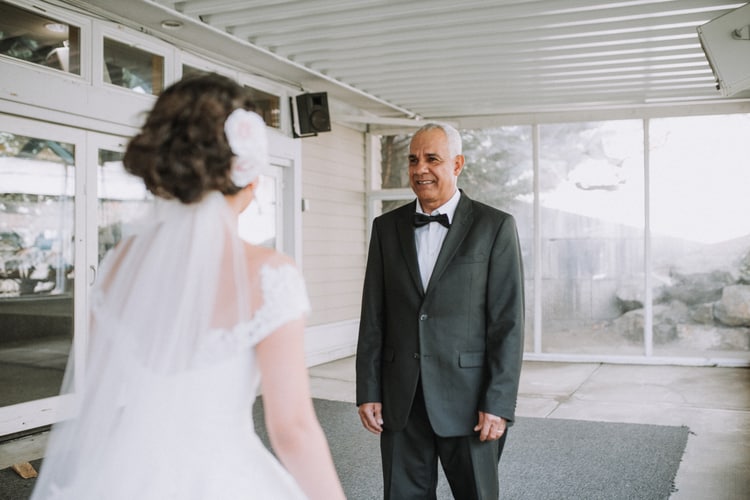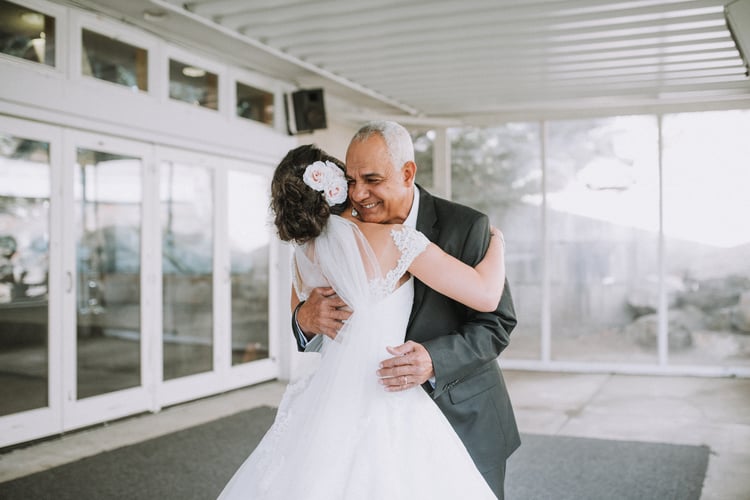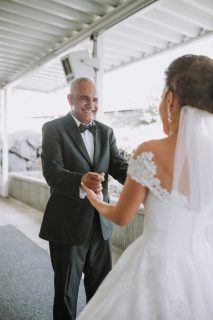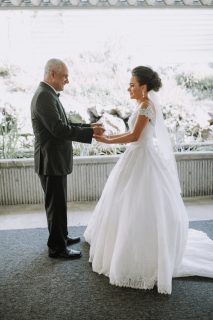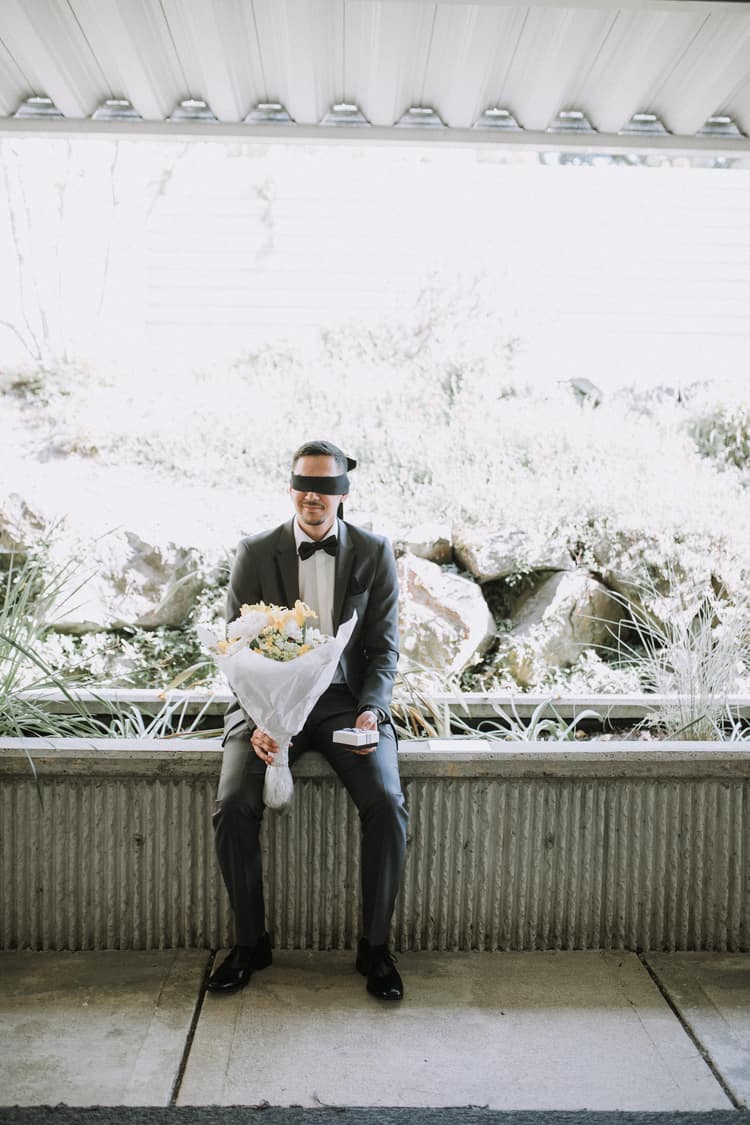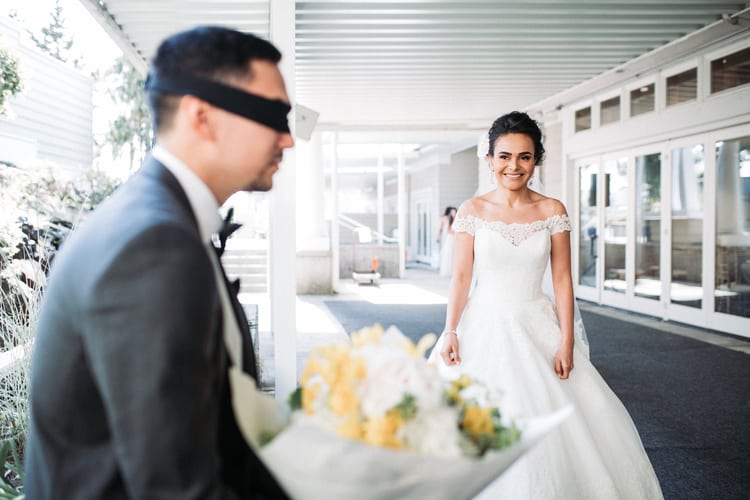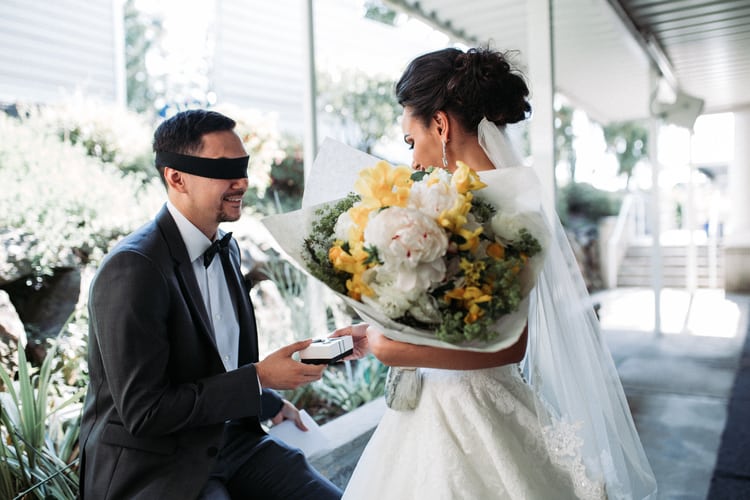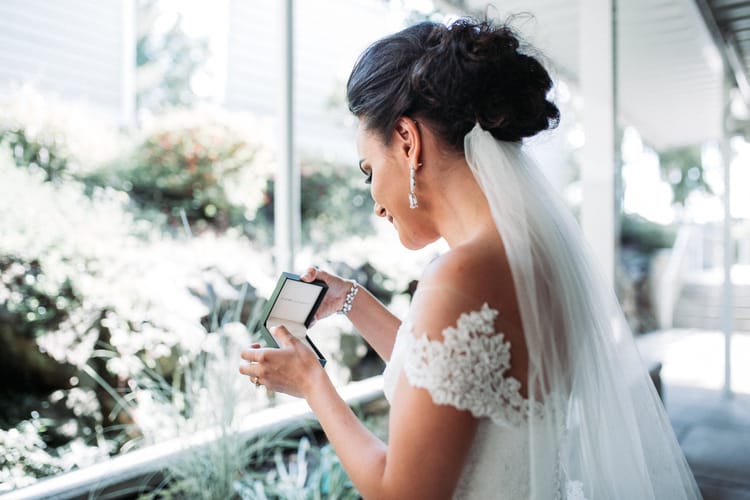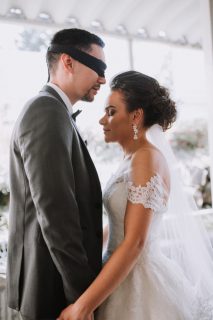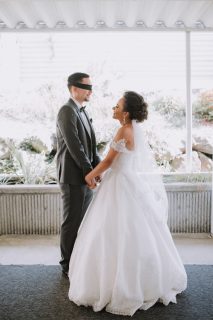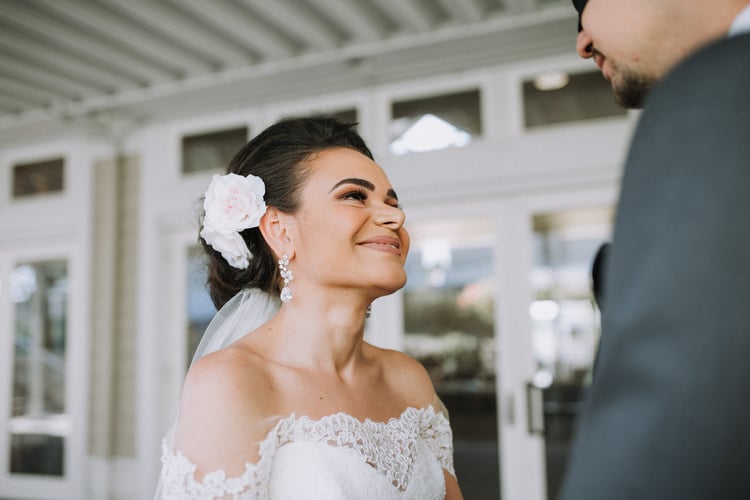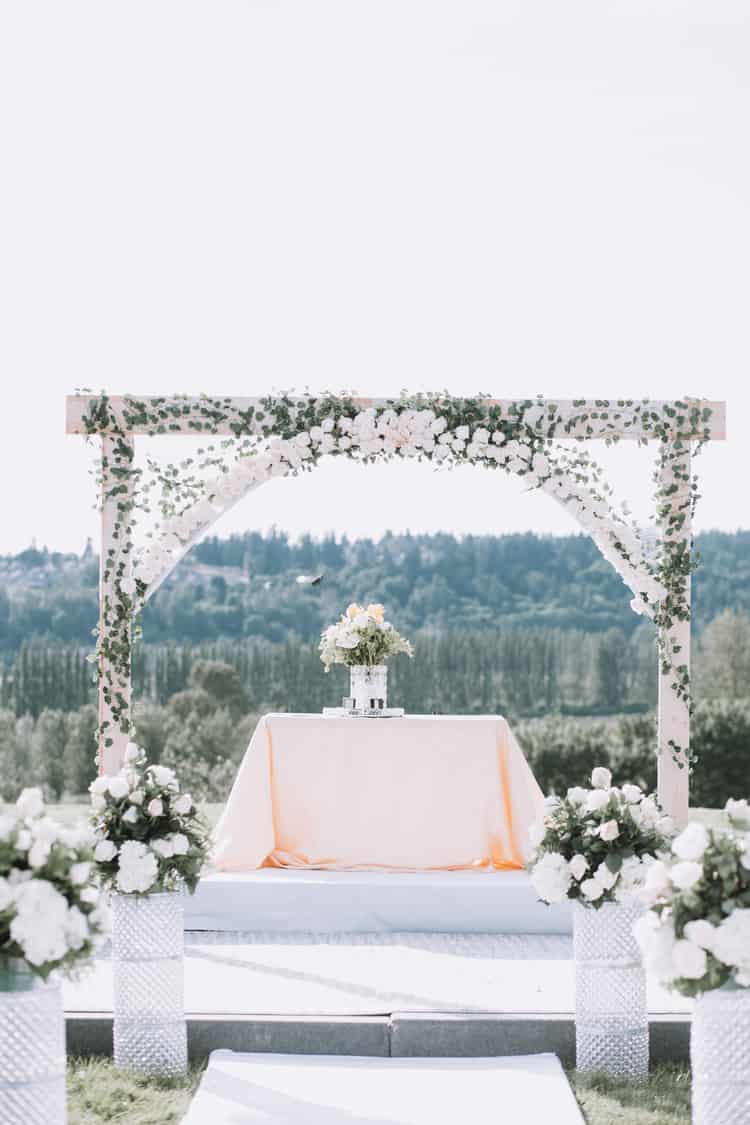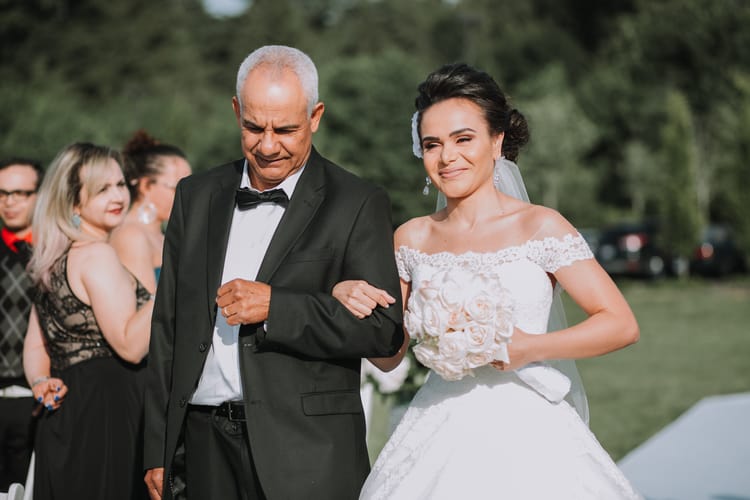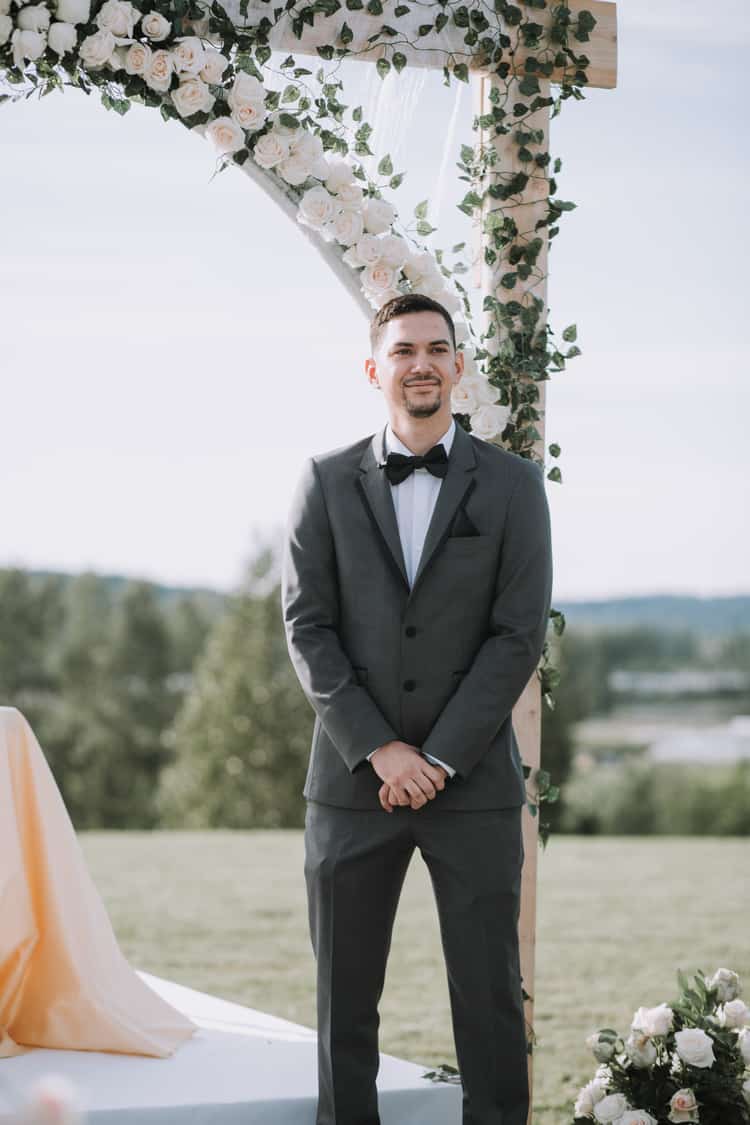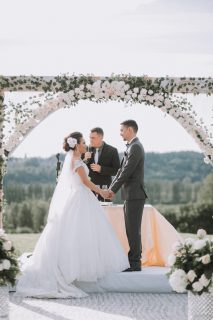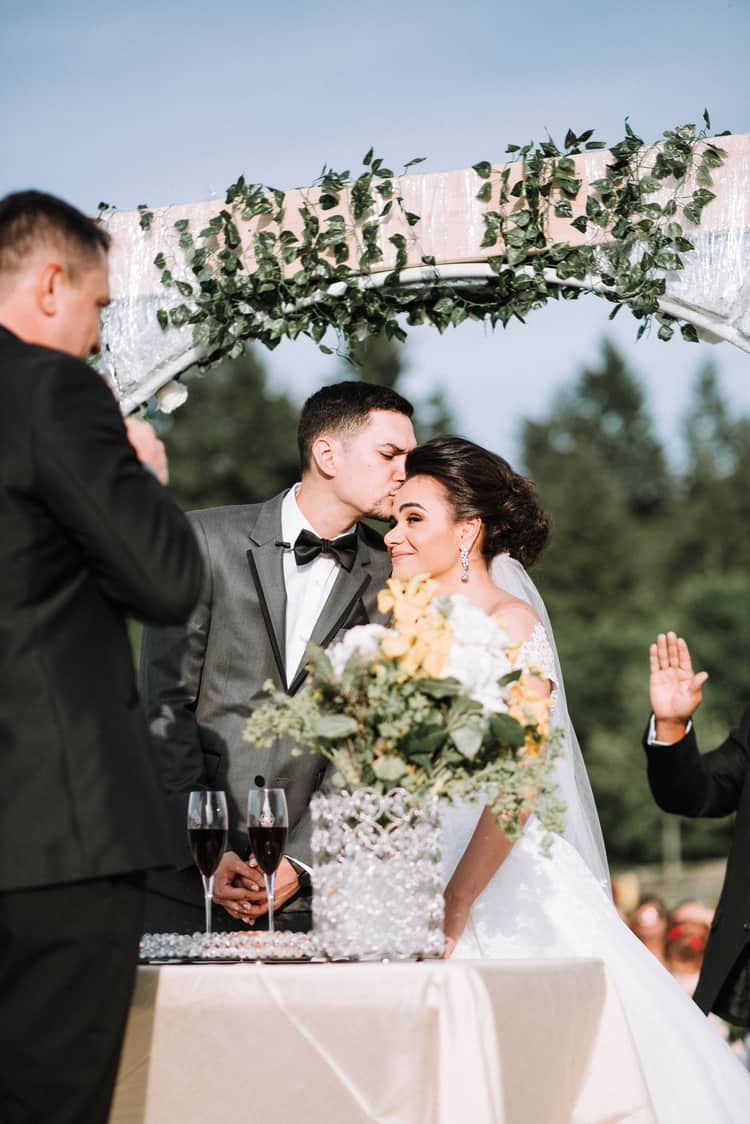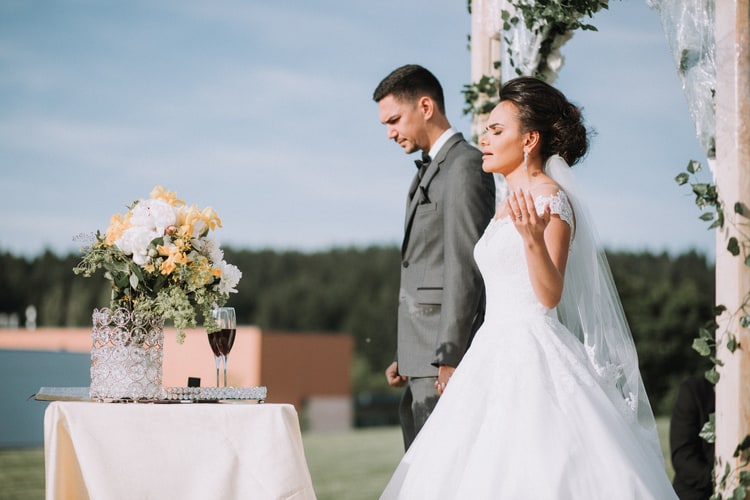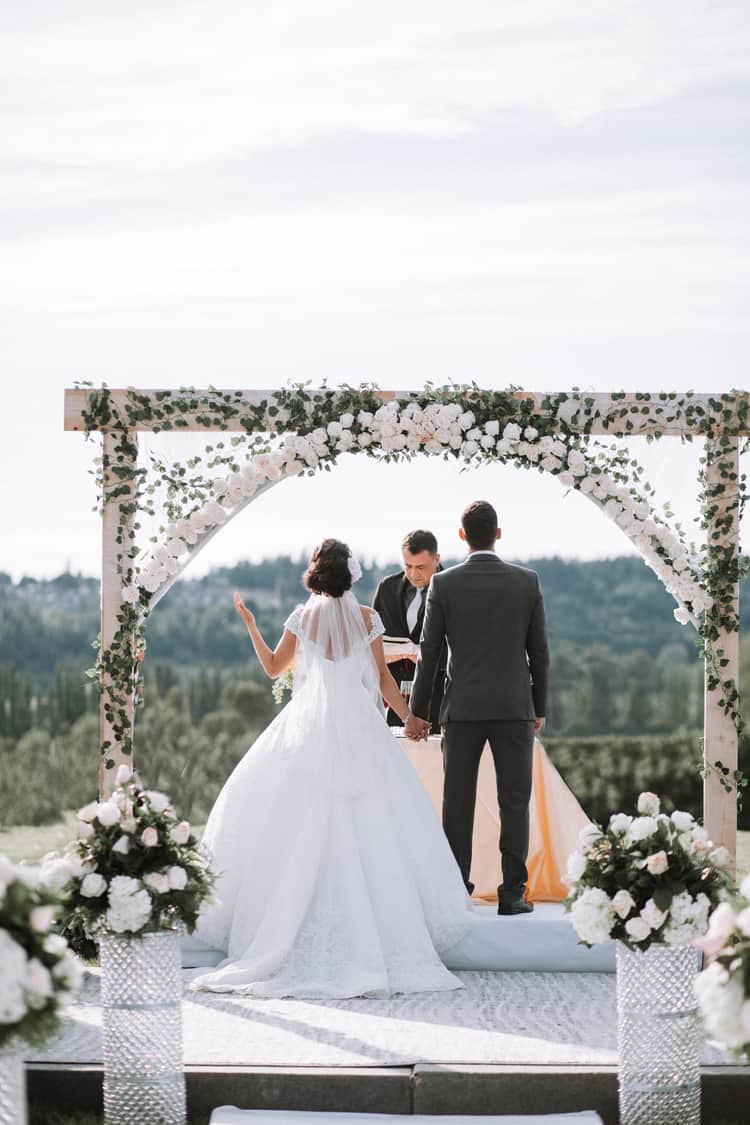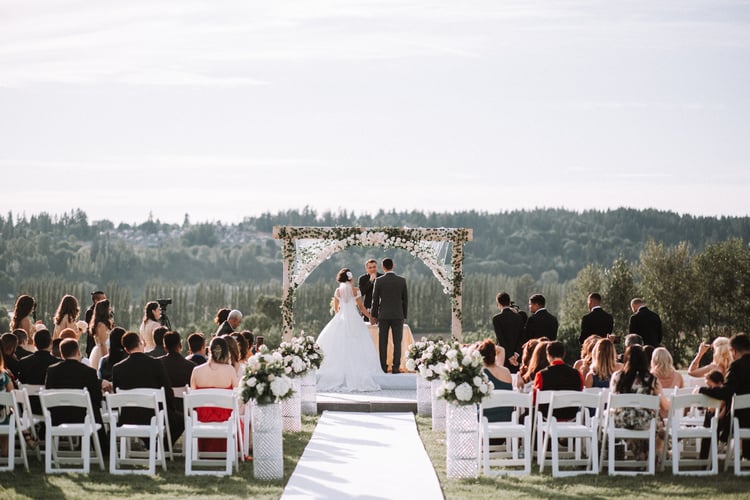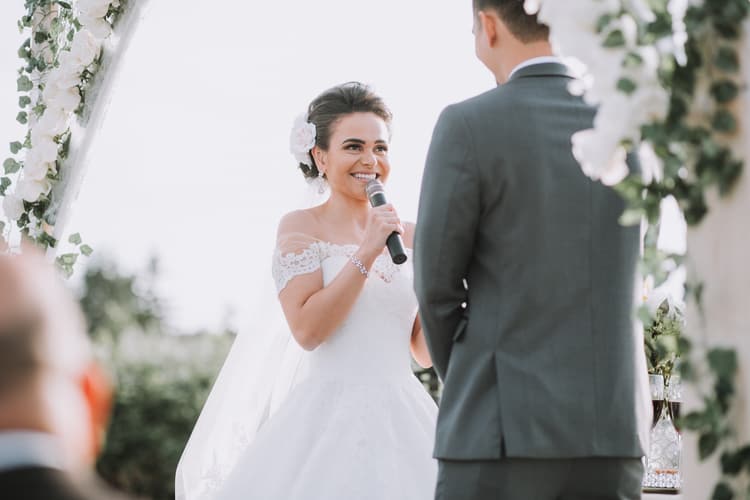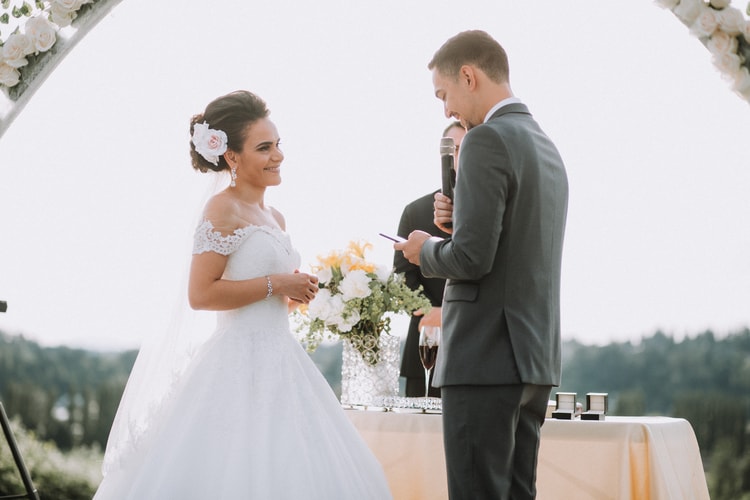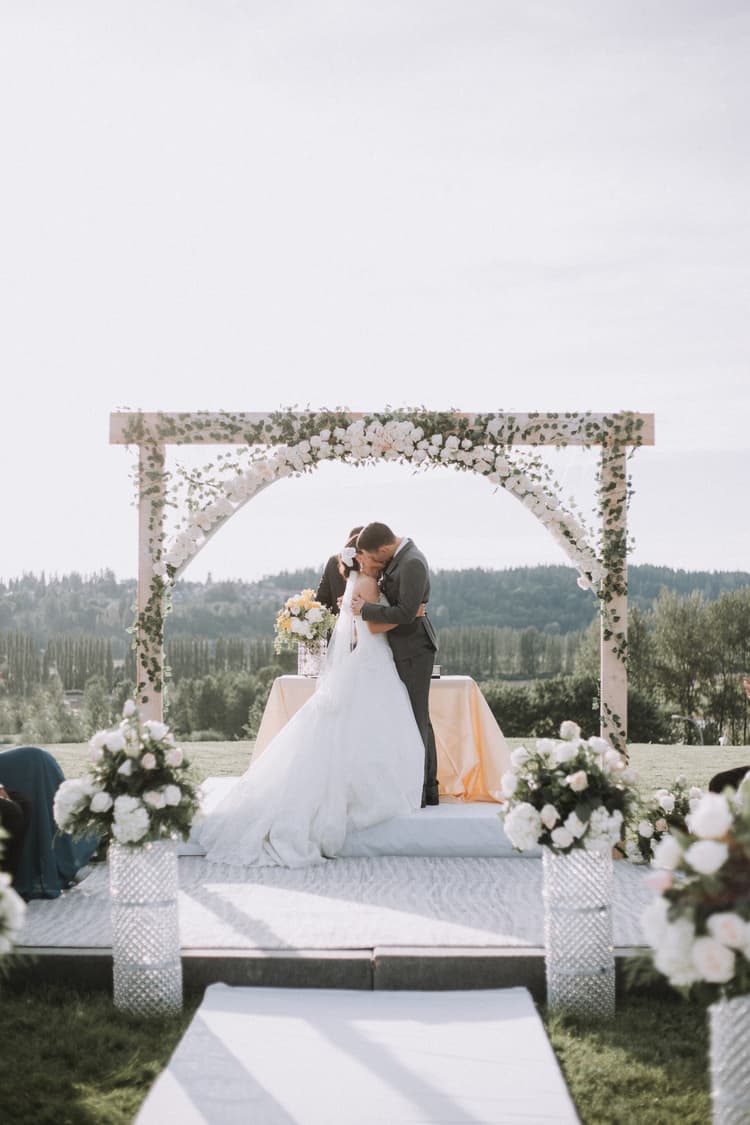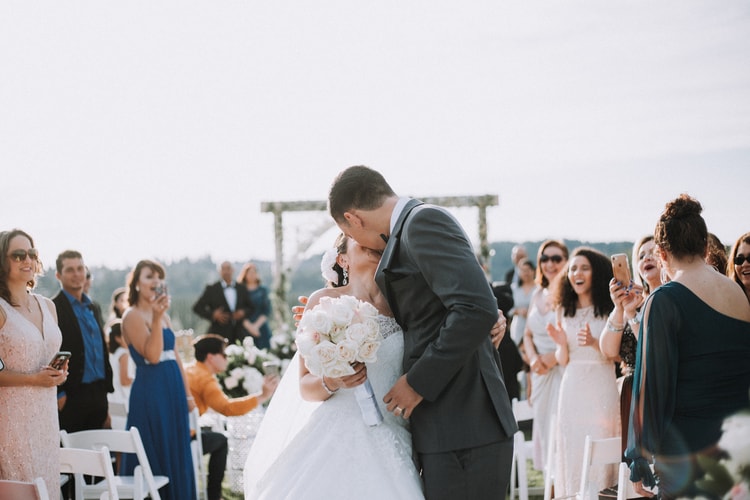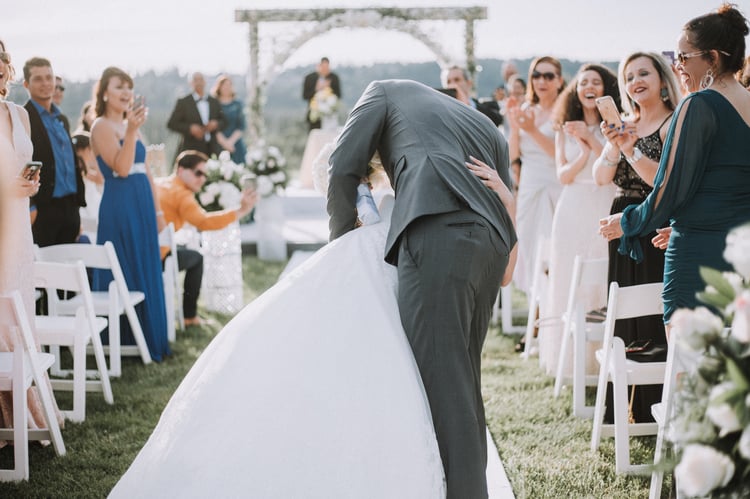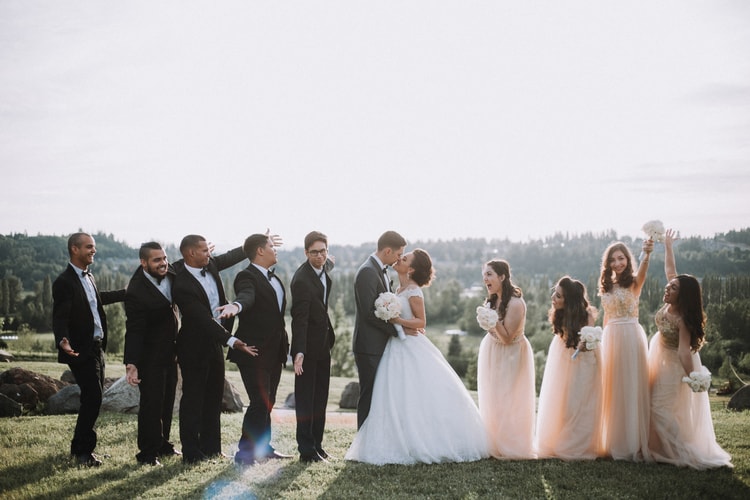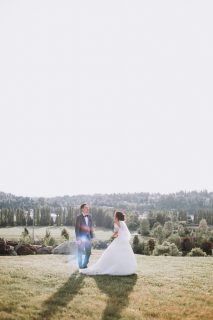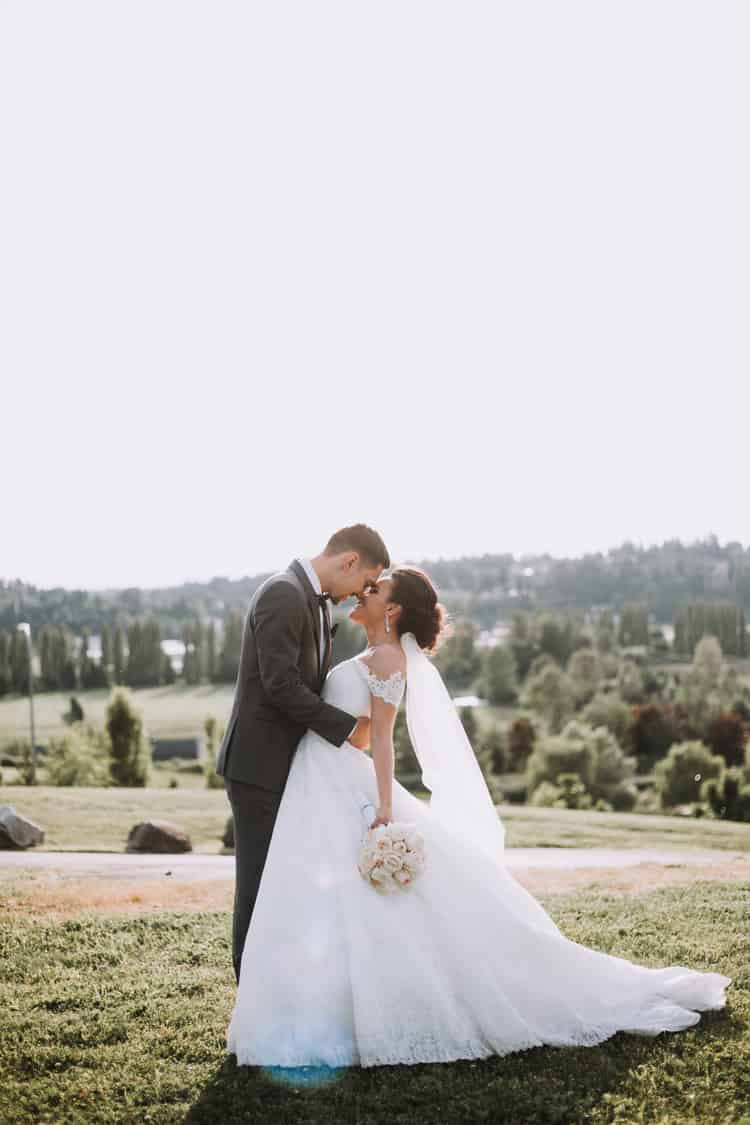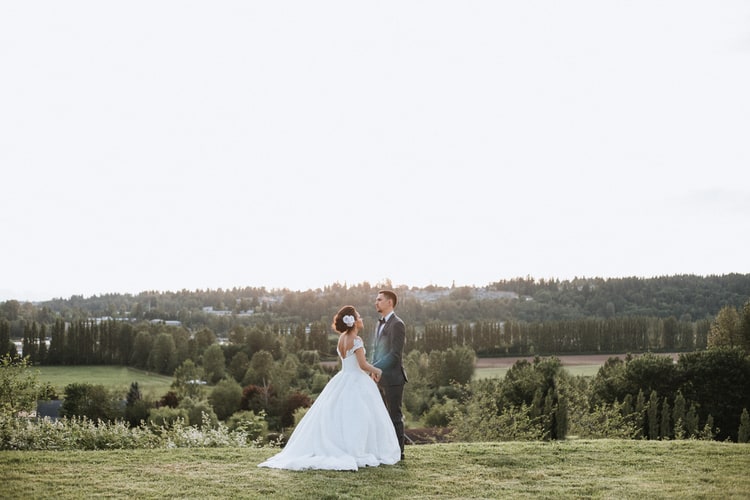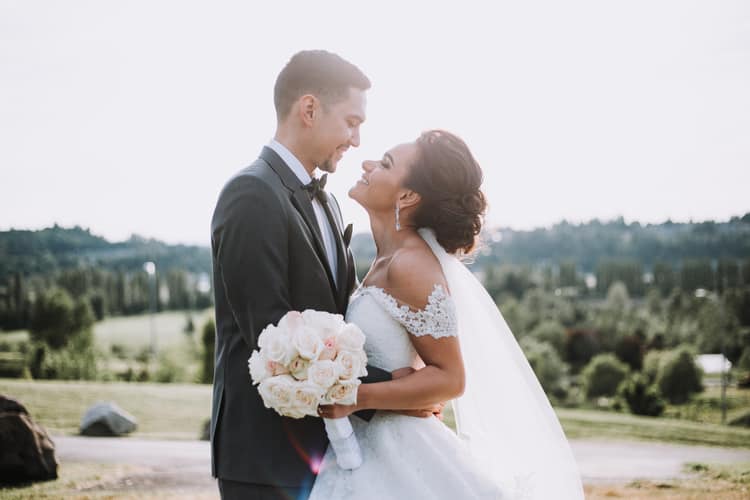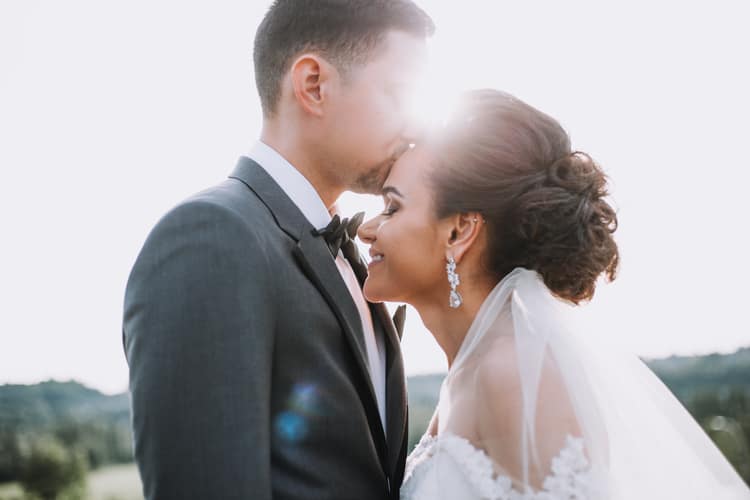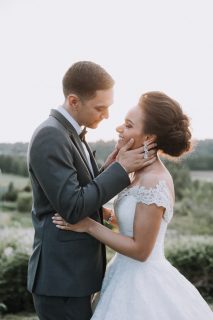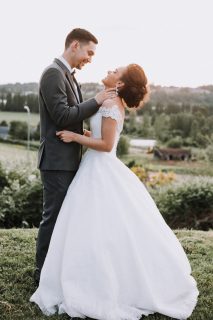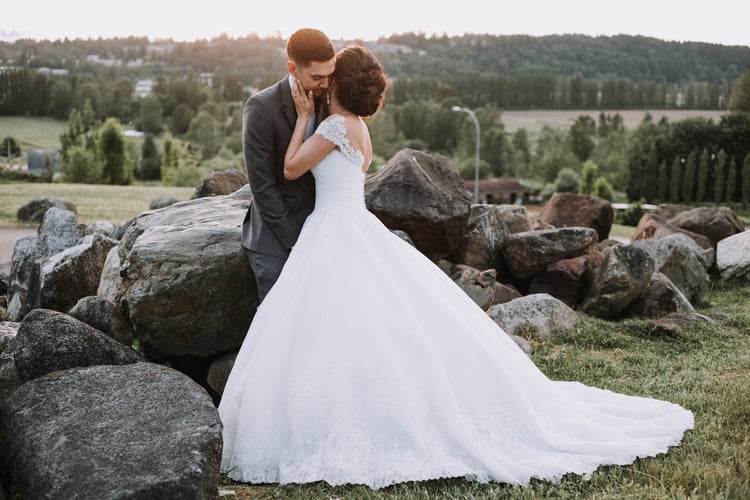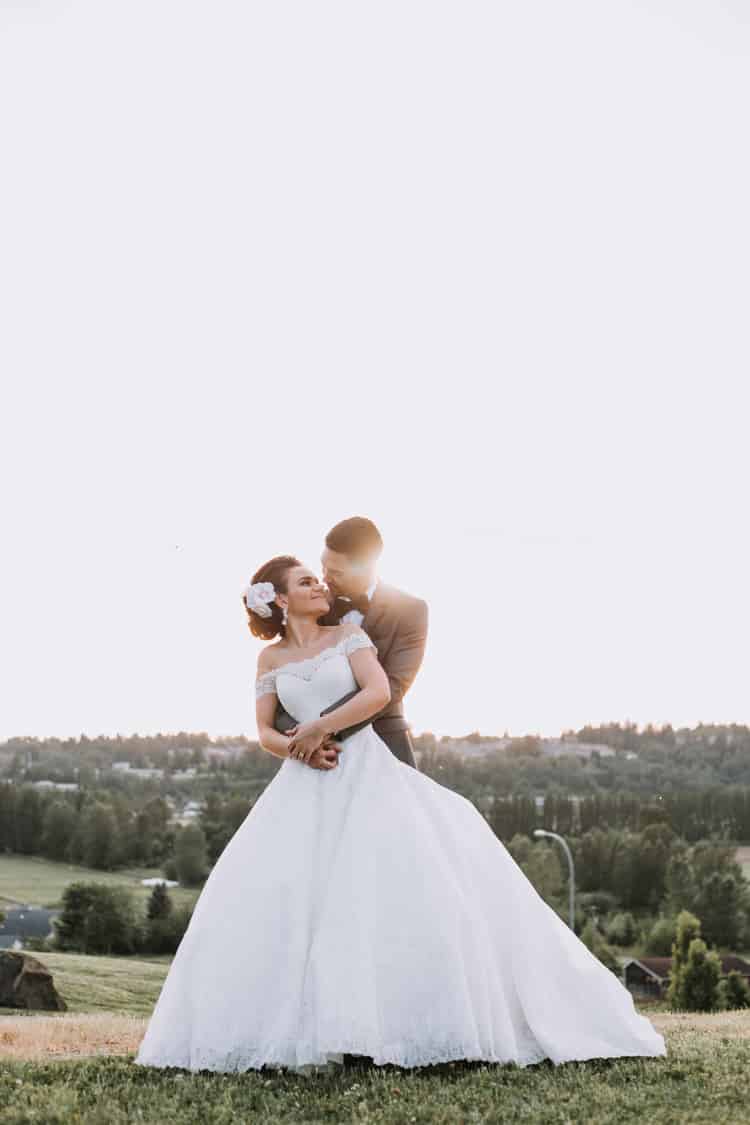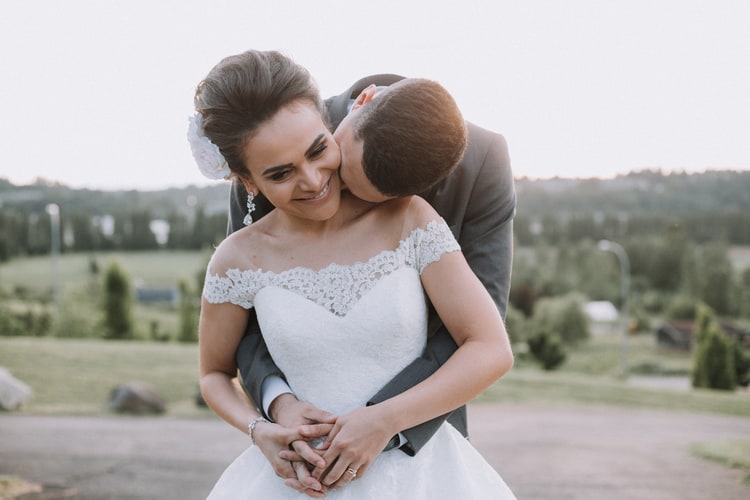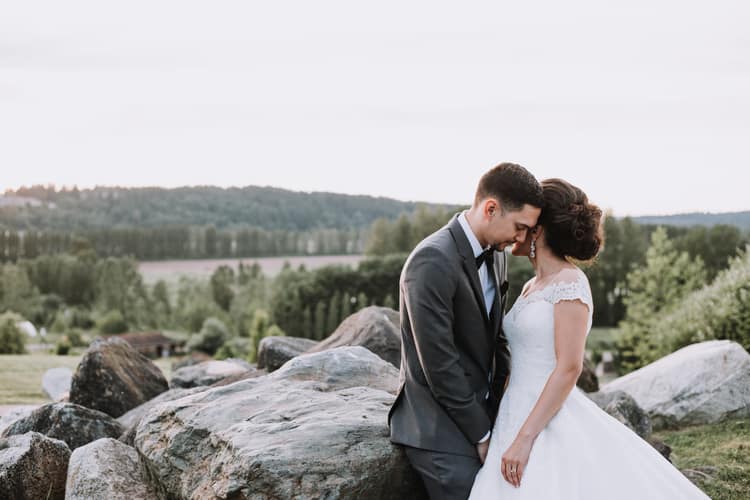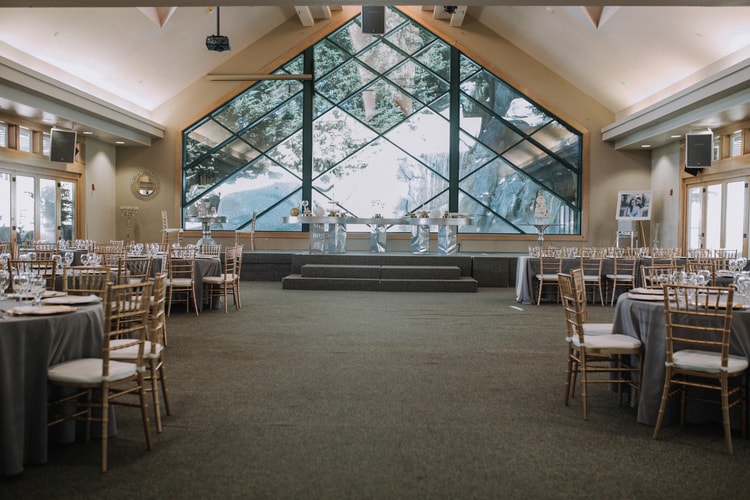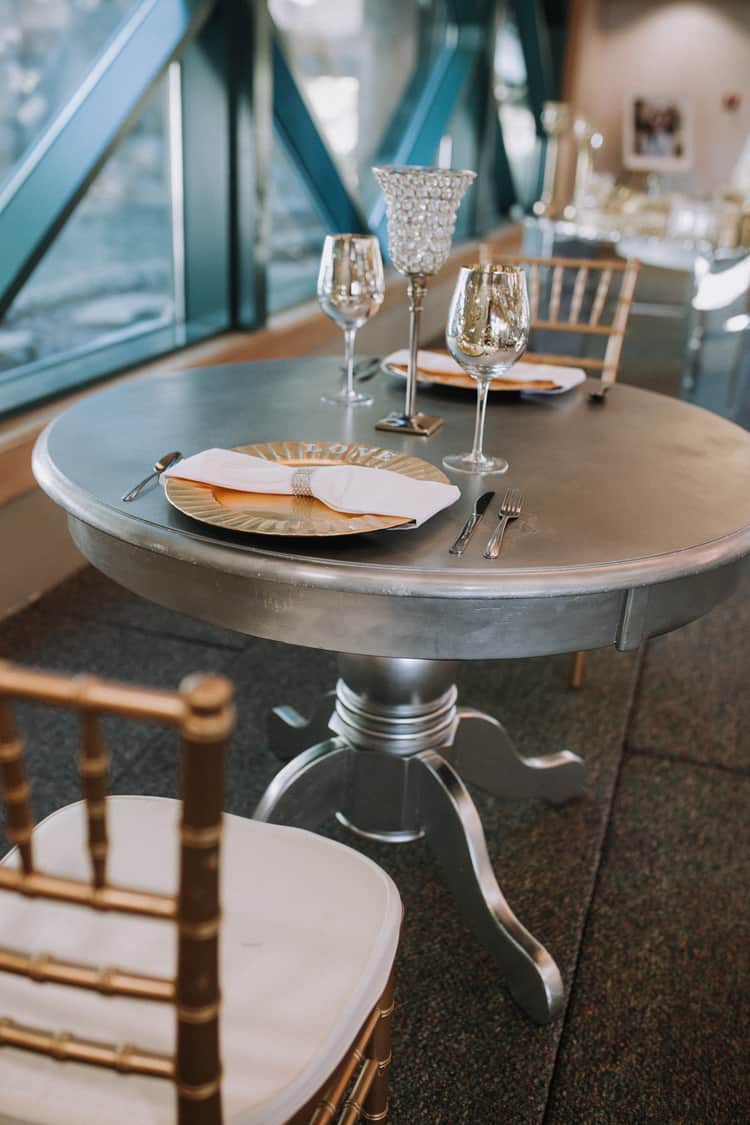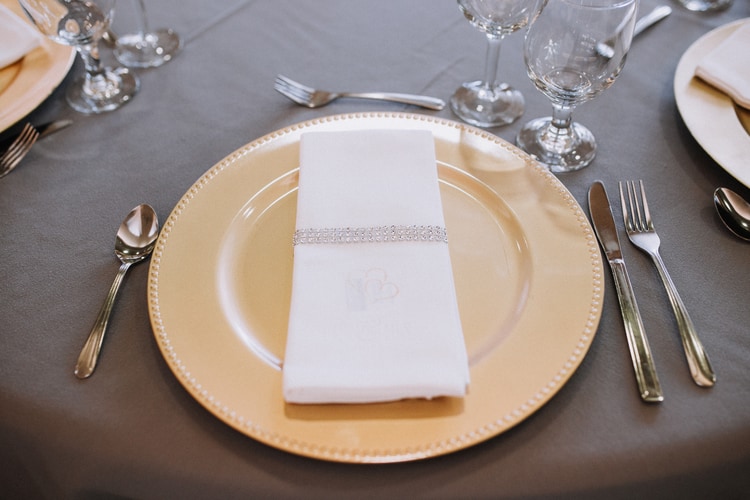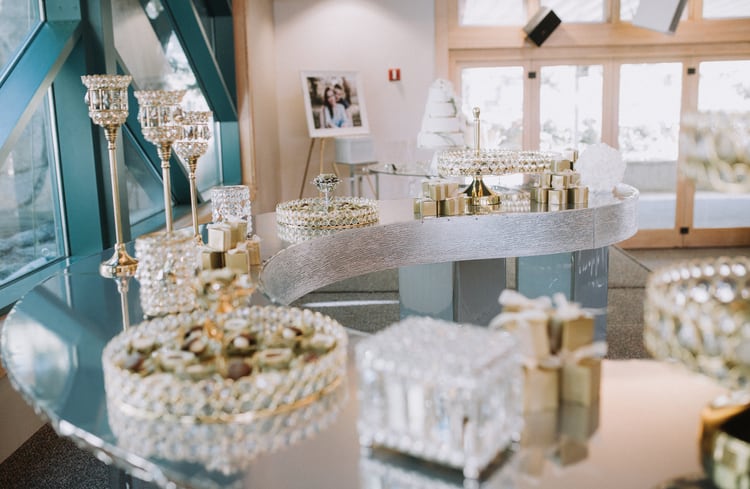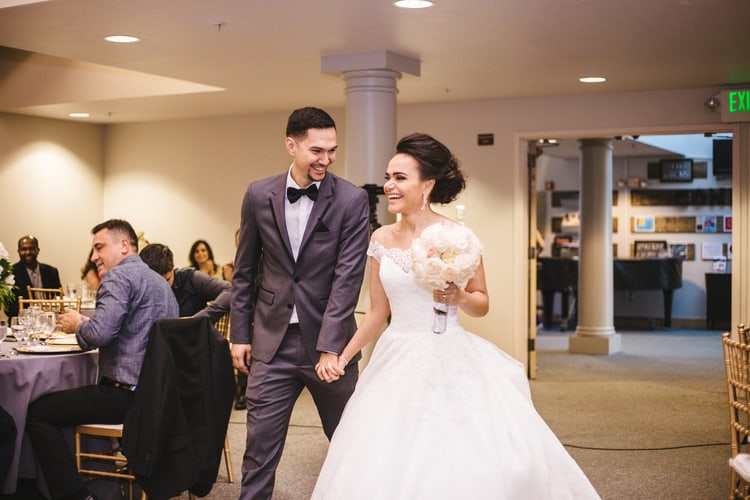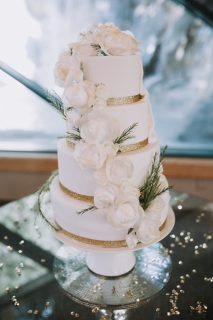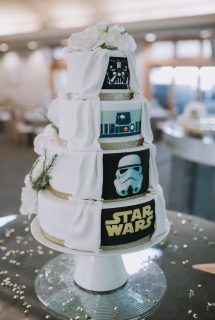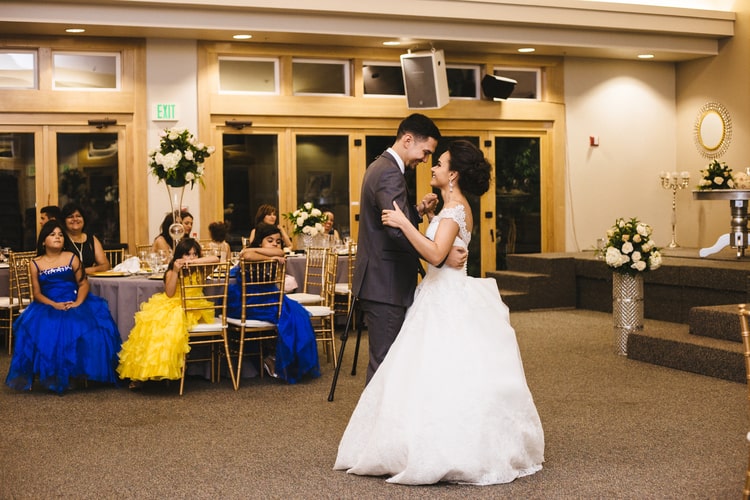 Real Destination Wedding Q&A with the Bride:
What was your wedding theme?
Romantic, I wanted classy, yet relaxed, light colors (gold, grey, white).
Was there anything unique that you incorporated in your decor?
The cake was a Star Wars theme. It was a surprise for the groom who is obsessed.
What was your favorite wedding detail and why?
The scenery was definitely my favorite. I wanted an outdoors "green" nature wedding that showed the beauty of Washington.
What was the most emotional moment of your wedding day?
Emotional was the time of worship. I walked into beautiful guest, incredible scenery, gorgeous flowered arch and saw my handsome Prince standing there waiting for me. I could see the sun just about to set, and one of my close friends sweetly sang a song bringing glory to the One who made me and all that was around me. In that moment, I could not hold back the tears.
What's your advice to other couples planning a Seattle destination wedding?
Have a plan B.
Vendors:
Photographer: RKM Photography
DJ: DJ Justin Murta
Event Planner:P Squared Events
Bakery: Sucre Sweets Boutique
Event Venue: Washington Cathedral
Featured:

17 Welcome Bags & Favors Your Guests Will LOVE (and ones they won't)!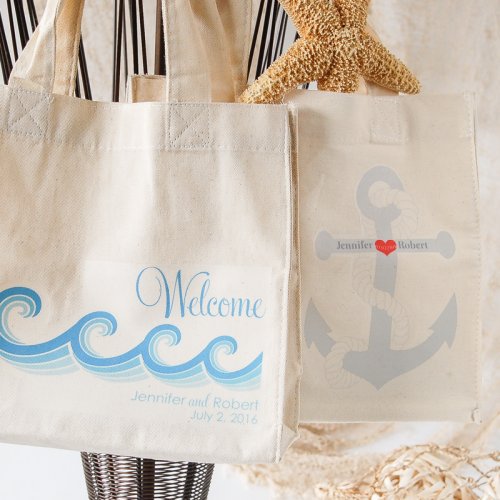 Welcome bags and favors are a great way to show your love and appreciation to your family/friends who are attending your destination wedding. To get some ideas of the best favors and welcome bags, we polled hundreds of destination brides who already got married. They shared their thoughts on the type of welcome bag items and favors their guests loved, as well as the misses.
Featured:

Destination Wedding Invitations in a Bottle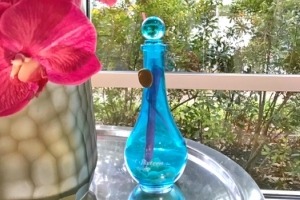 How do you tell your guests they're about to embark on the most magical trip of their lives? With the most unique beach wedding invitations, of course! We got these stunning "Invitations in a Bottle" sent to us in the mail and were blown away! This is probably the most fun way to set the tone and make an impression when you announce your destination wedding.