Jewel and Alain were married in a vibrant and intimate destination wedding at Huracan Cafe in Punta Cana and as you're about to see these two absolutely slayed their big day! Destination weddings are typically smaller, more intimate affairs, and this ceremony shows that smaller can be better! I love how the venue's layout makes it feel like their own private beach – and the ceremony's guest seating arrangement was set up in a round formation like a huge, warm embrace around the lovely couple.
Jewel wanted an Indian inspired wedding – so she went BOLD with the colors. The gorgeous array of corals, oranges, teals, and magentas in both the attire and floral arrangements made for some absolutely stunning photos – I especially love the way the bridesmaids' orange dresses pop against the bright aqua of the Caribbean waters.
And let's not fail to mention… that man's face as Jewel approaches the altar. Seeing that moment captured on camera almost brought a tear to my eye! It's just pure love and admiration for his gorgeous bride. Sparks were flying the moment she stepped onto that aisle, but quite literally sparks were flying at the reception – fire dancers, sparklers, and a HUGE light-up "I do" sign made for a perfectly over-the-top celebration. Shout out to the very talented Denis Boyko from Boyko Photography for capturing all these beautiful details and sharing them with us. Enjoy!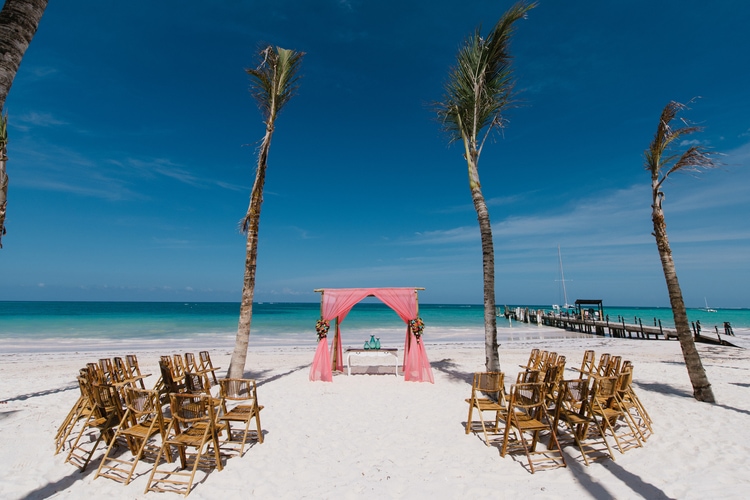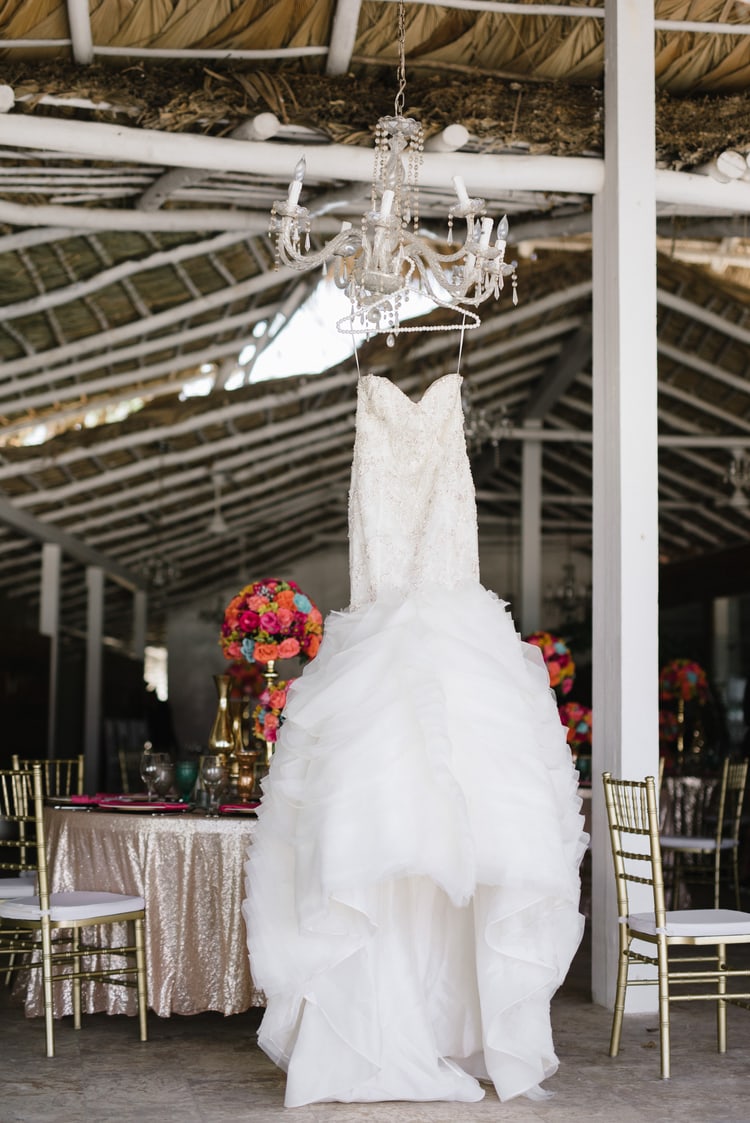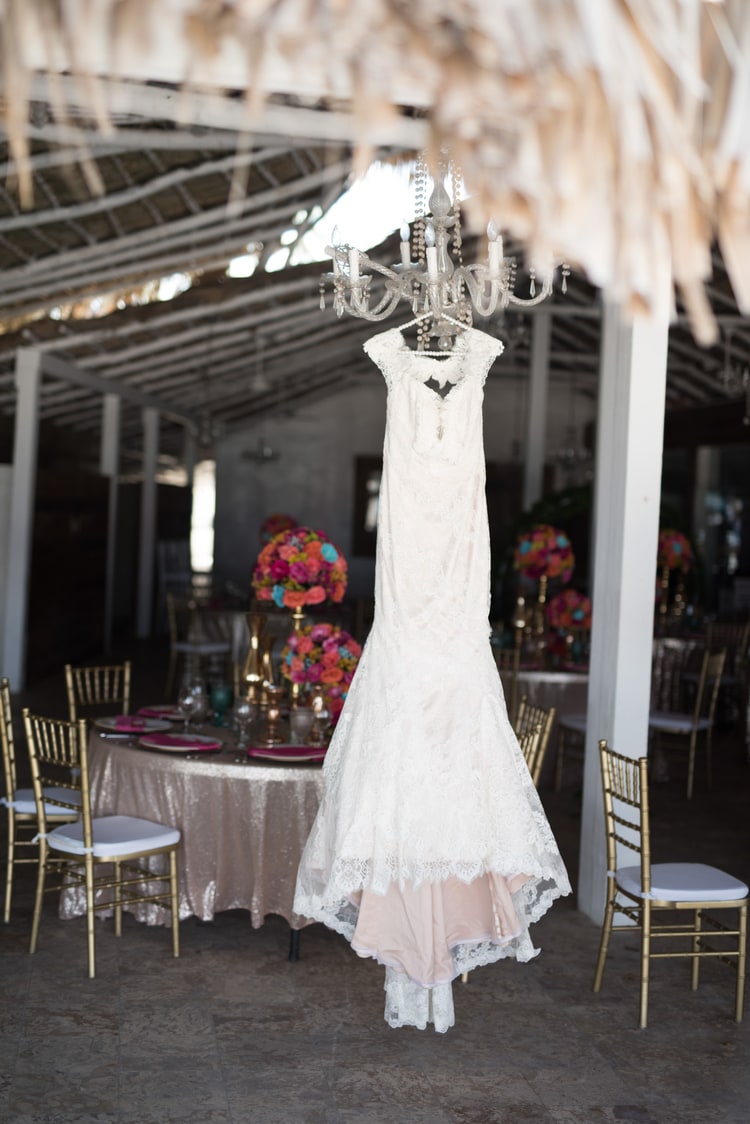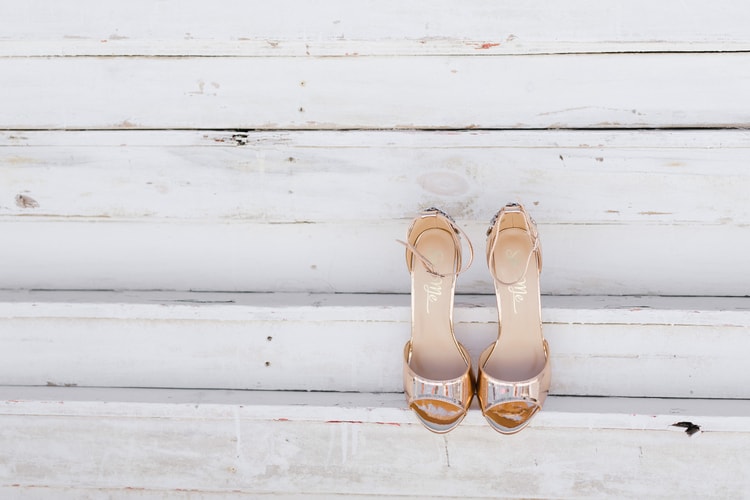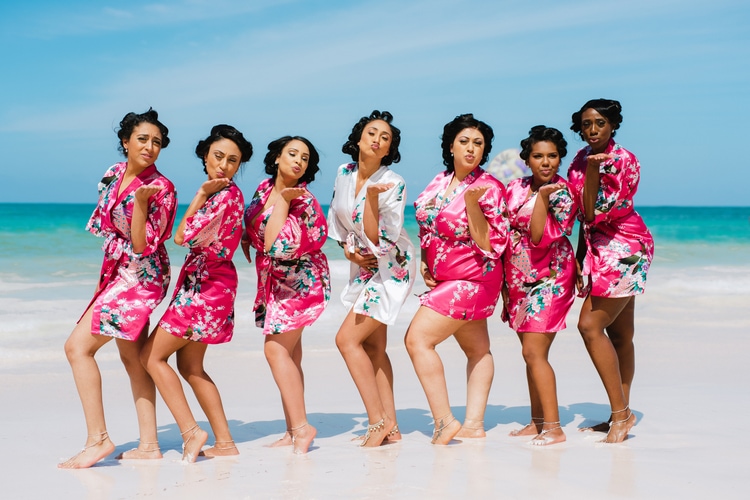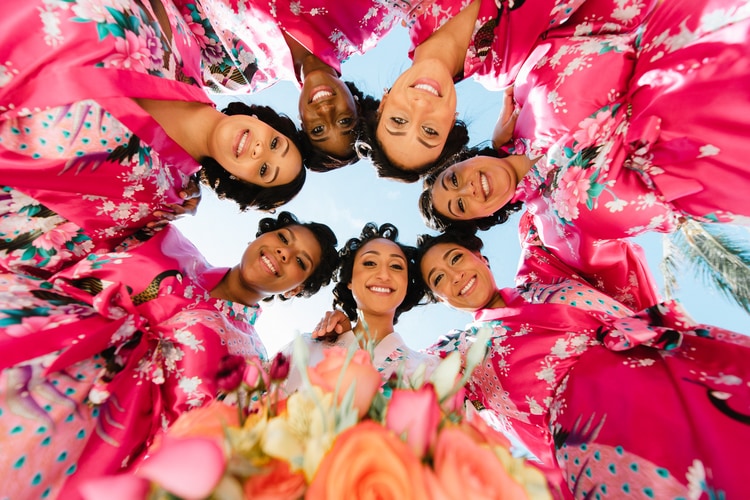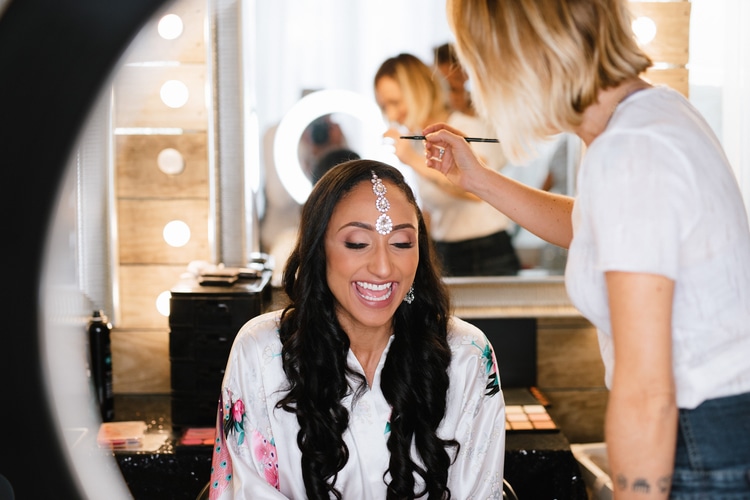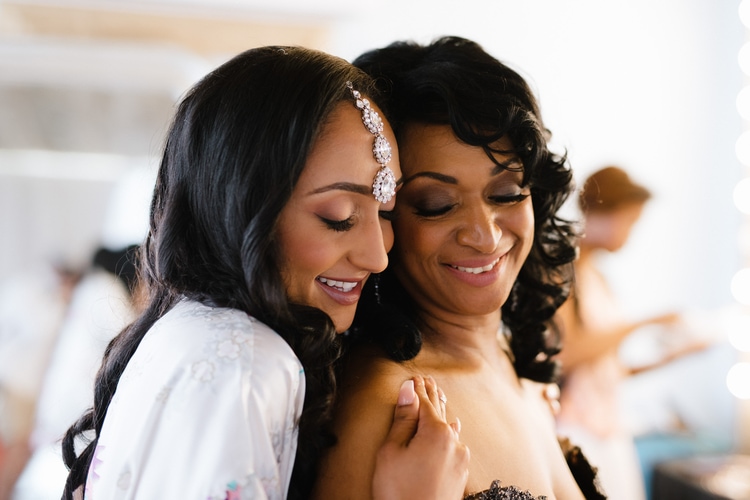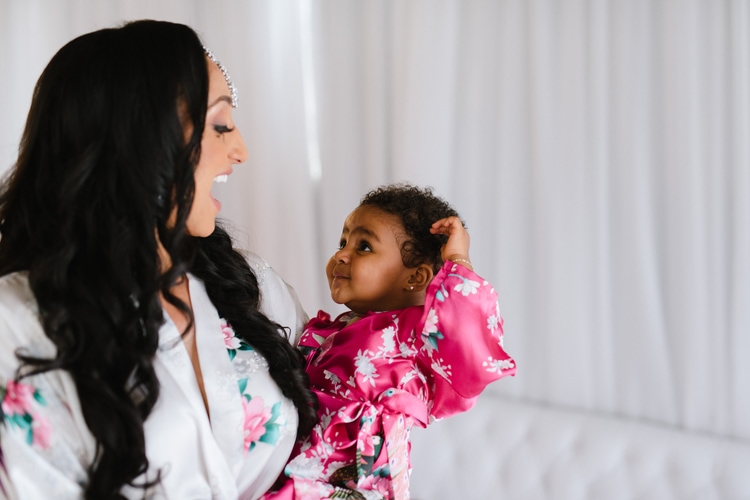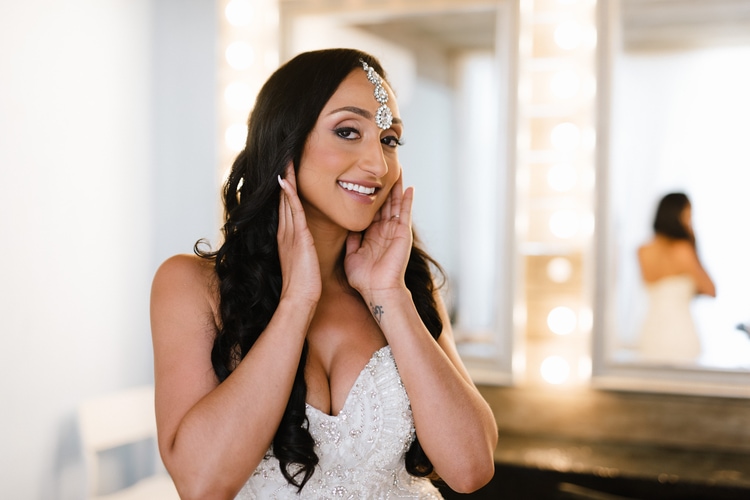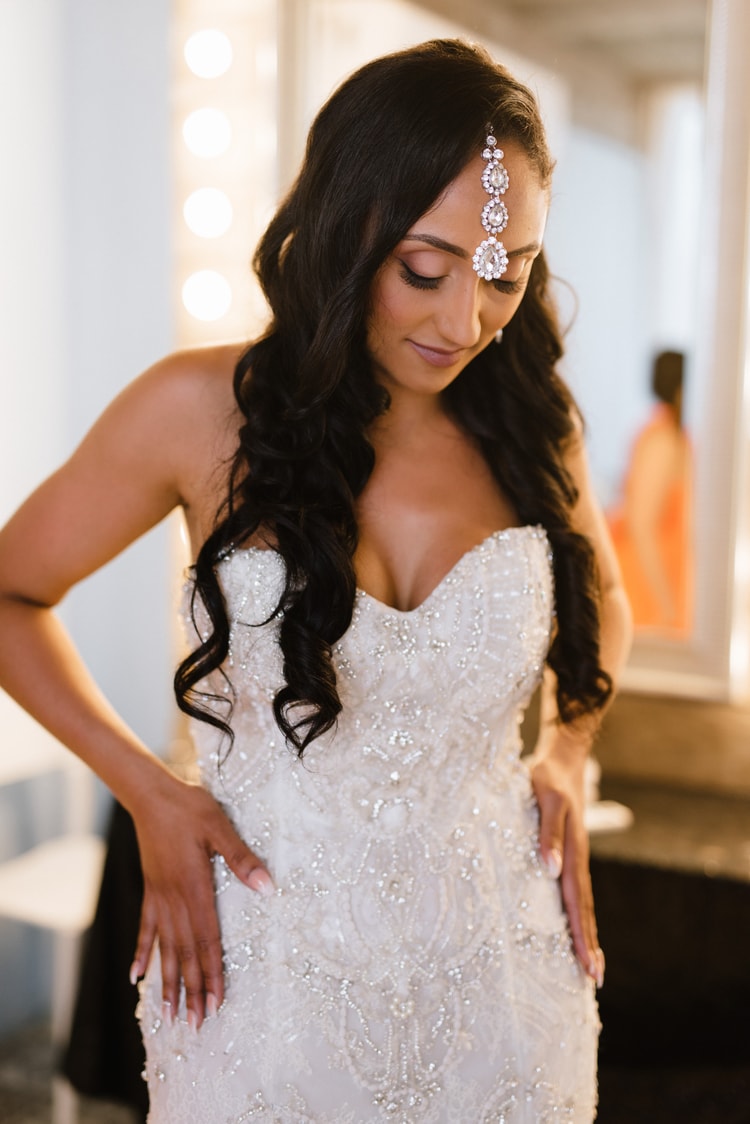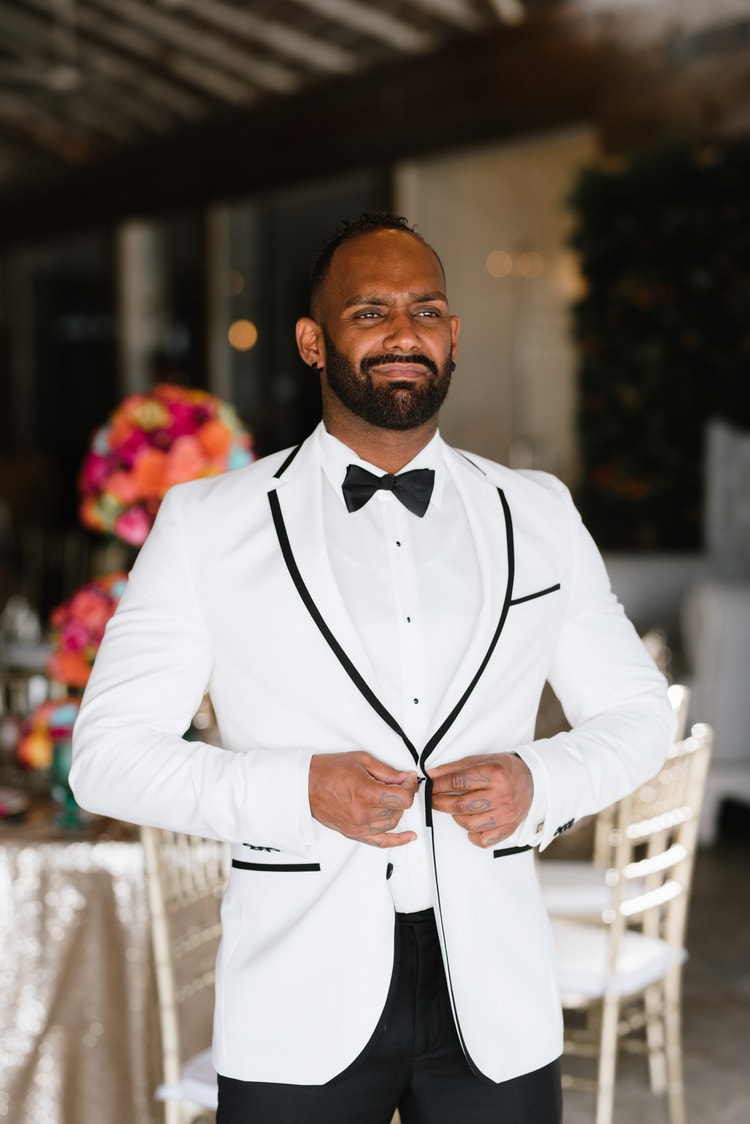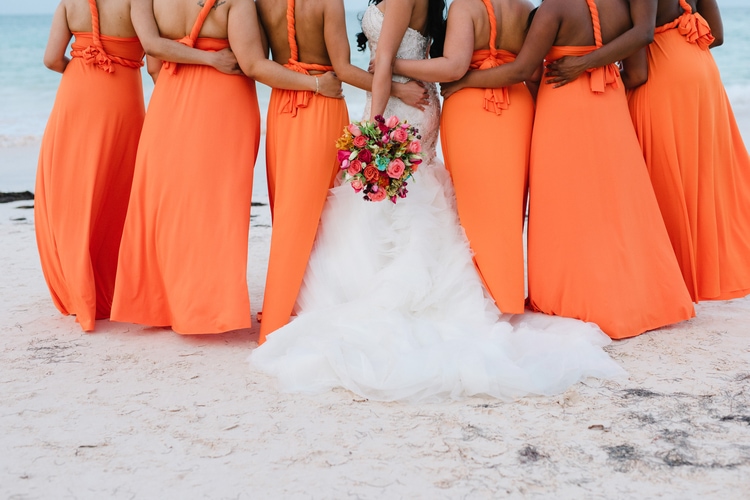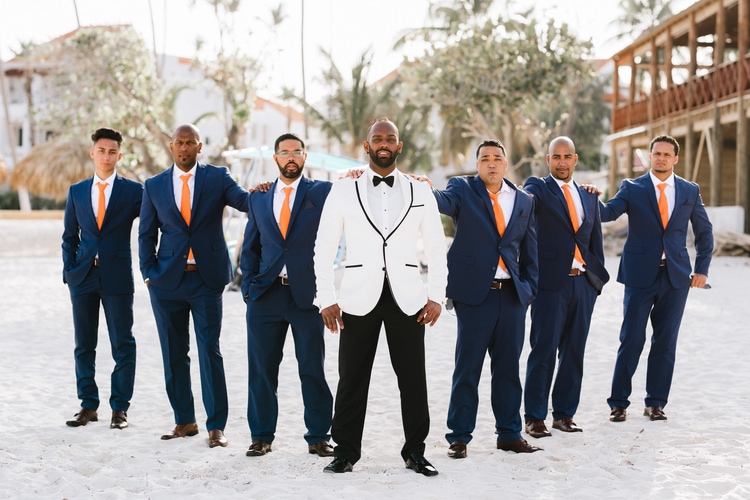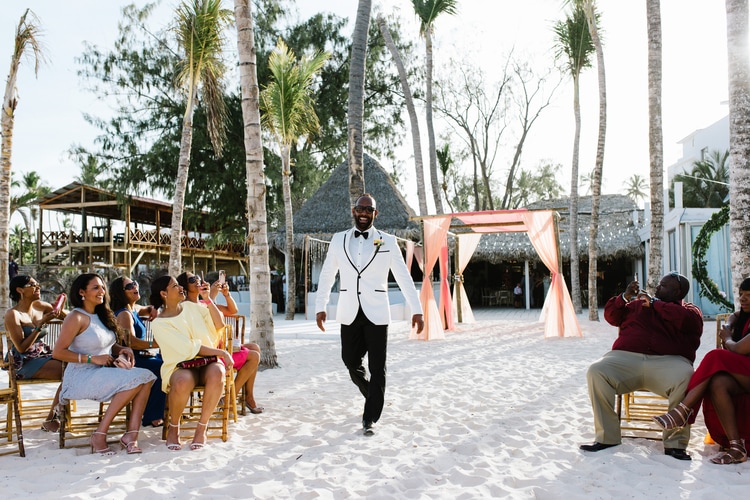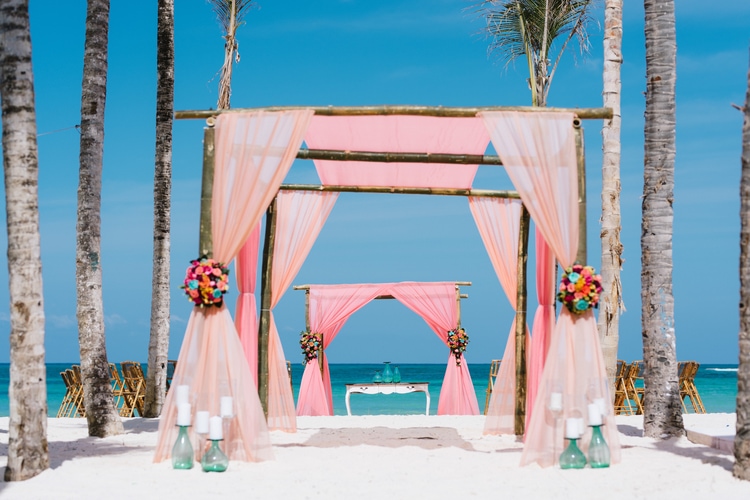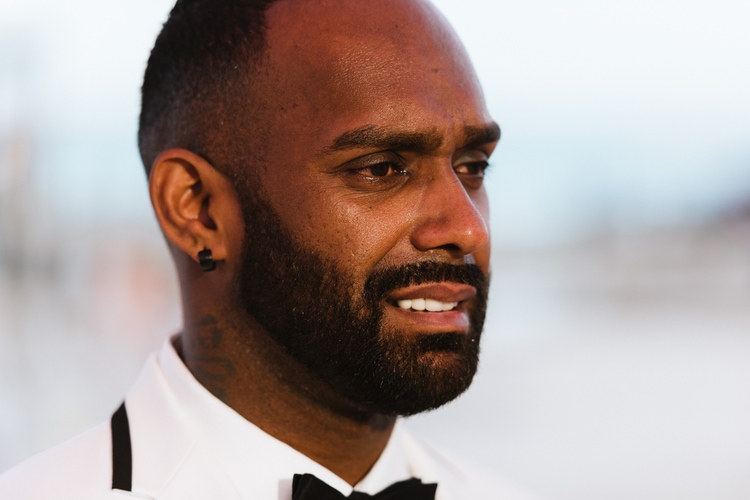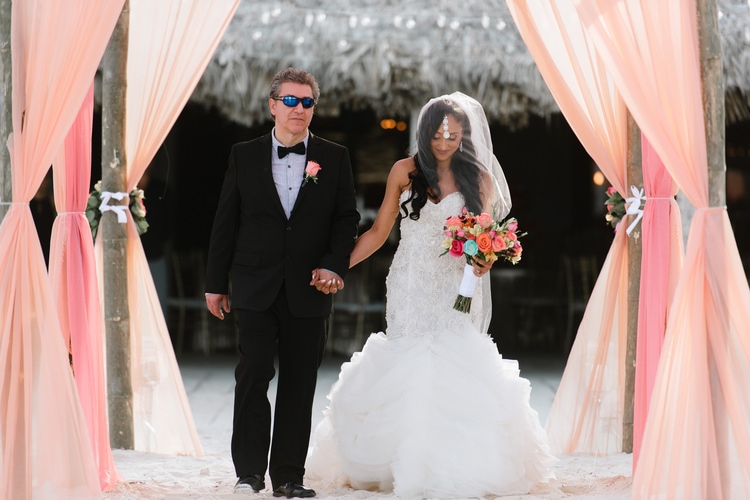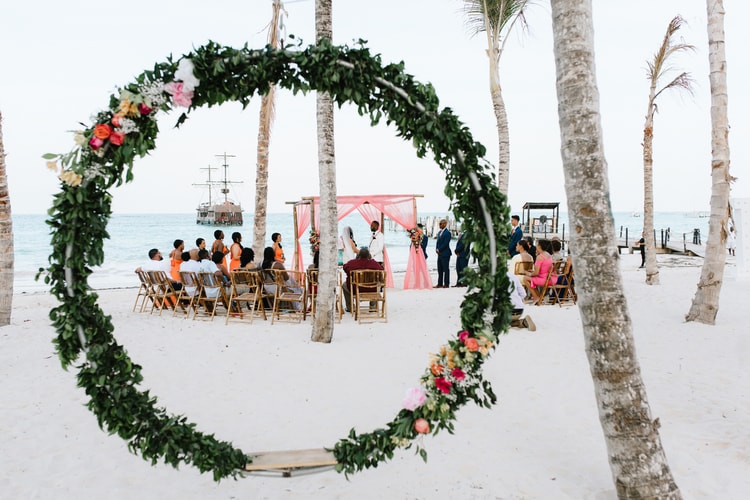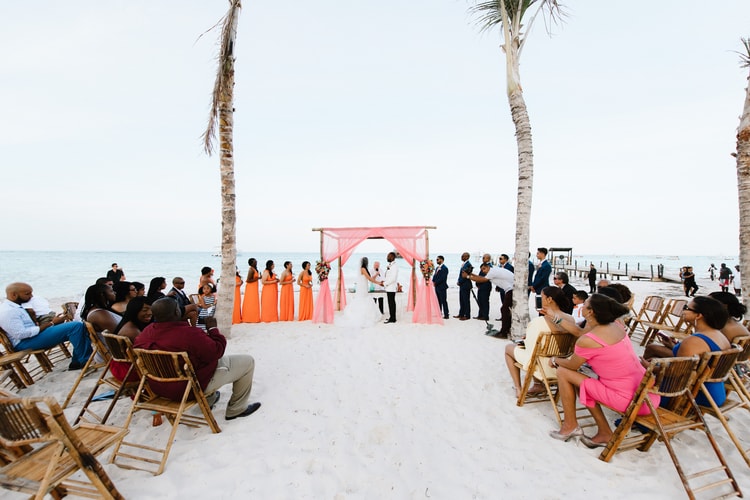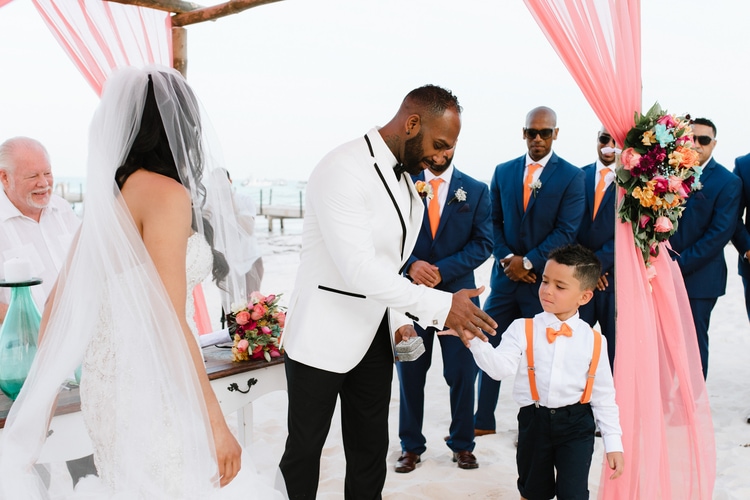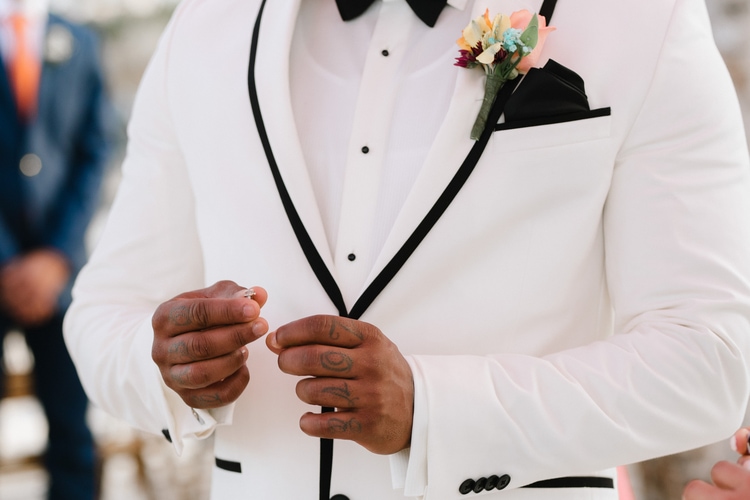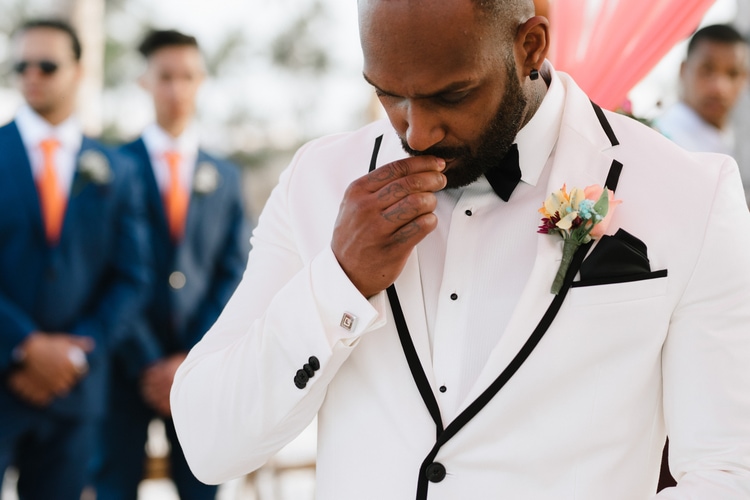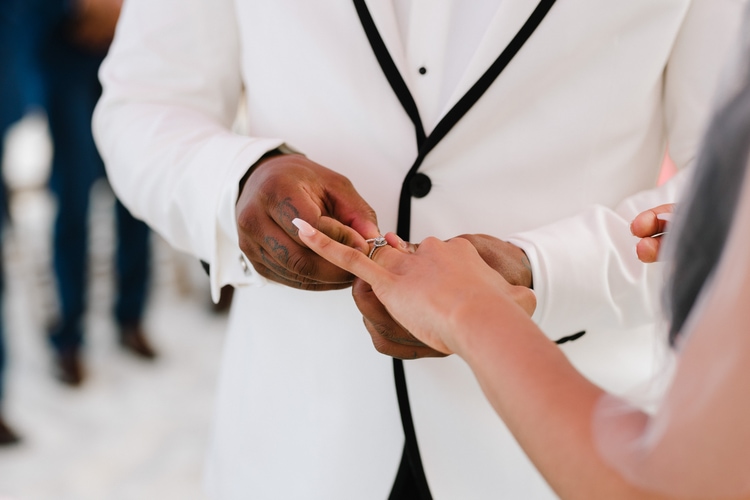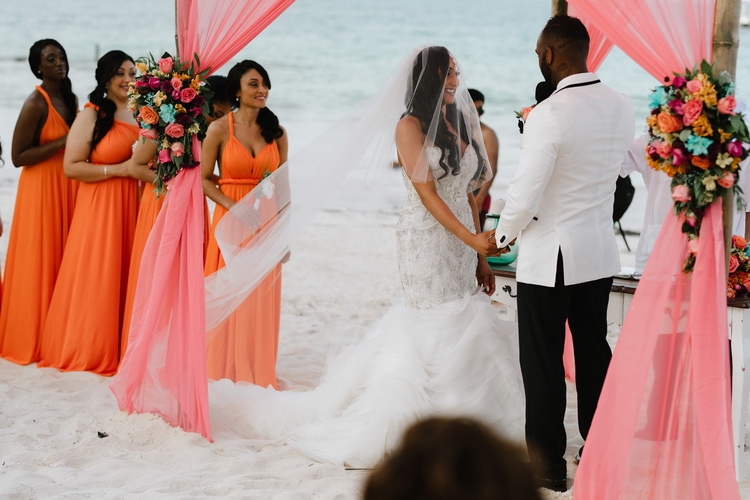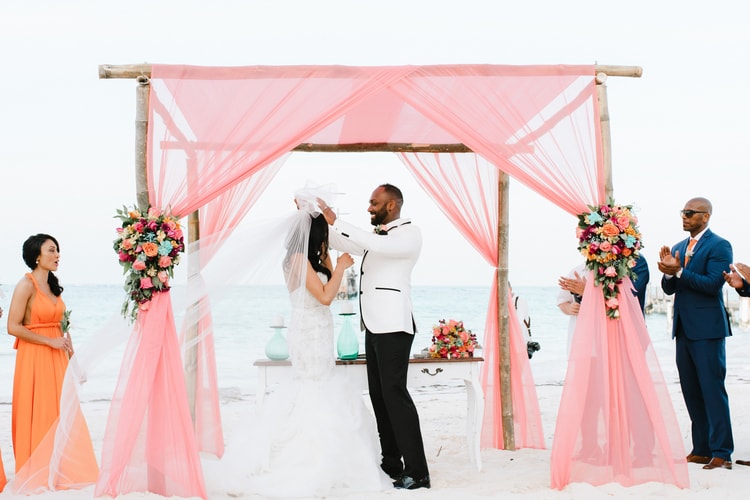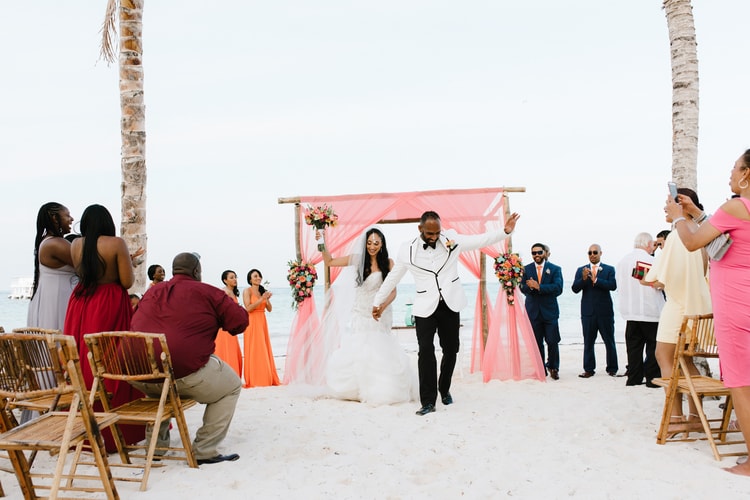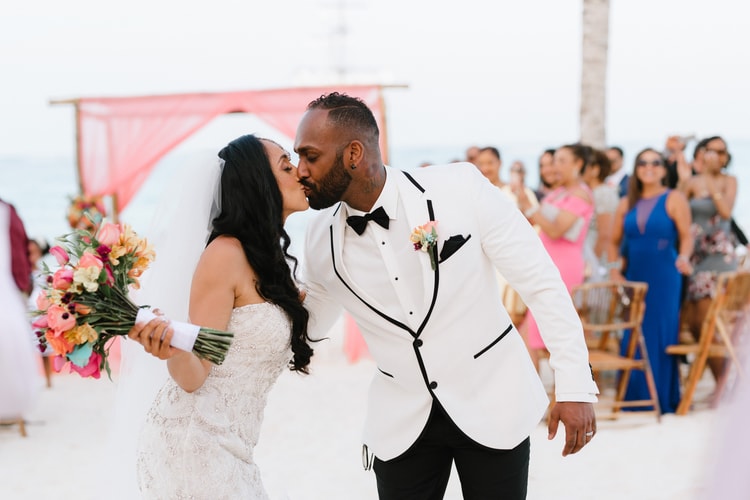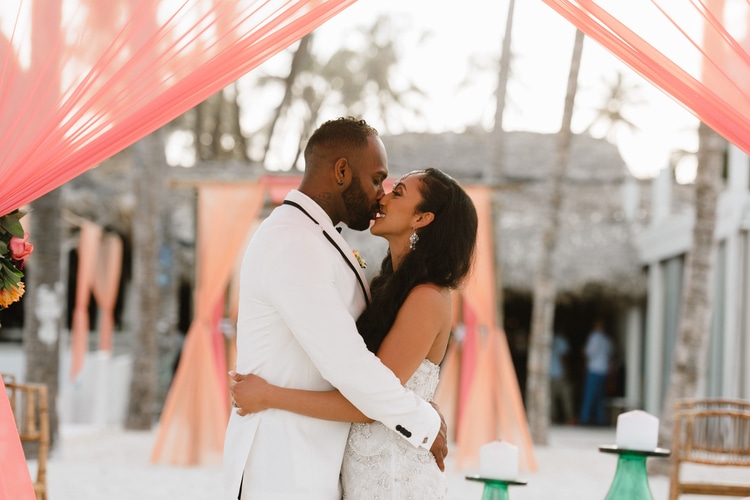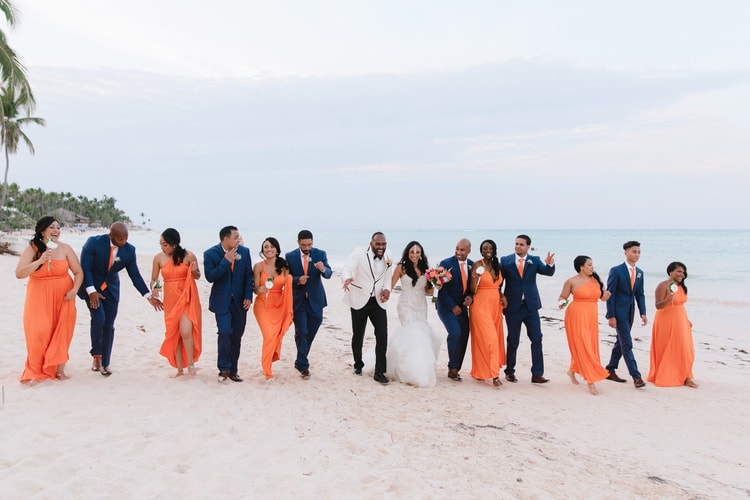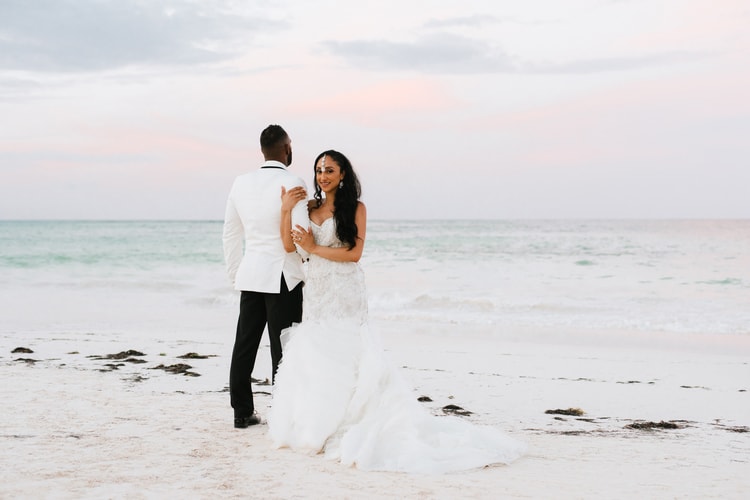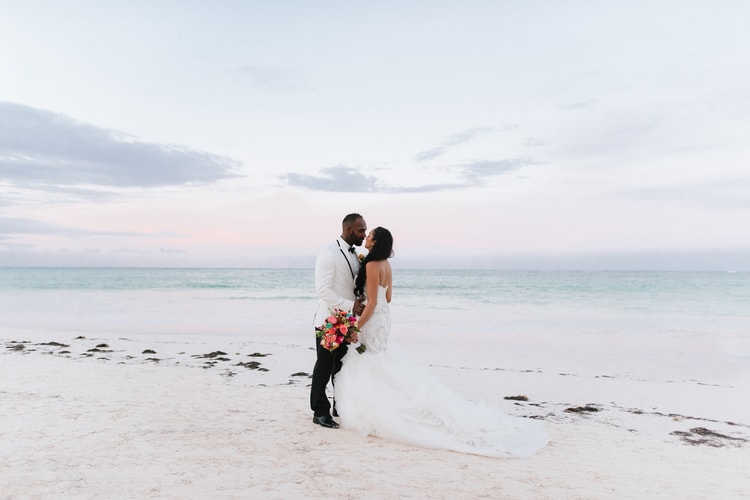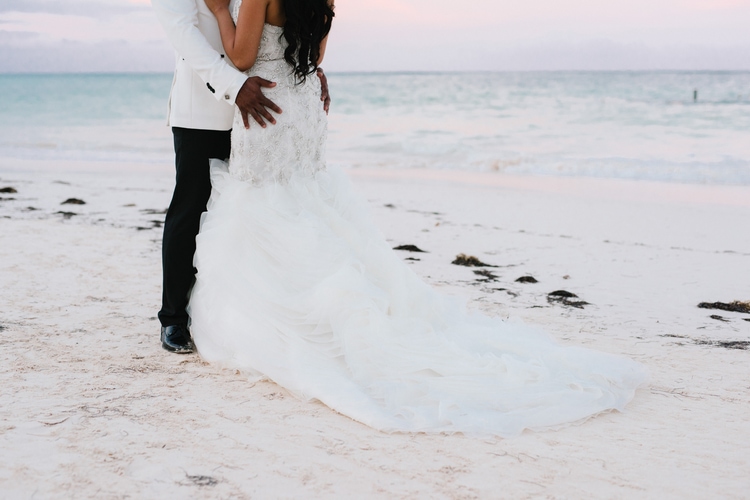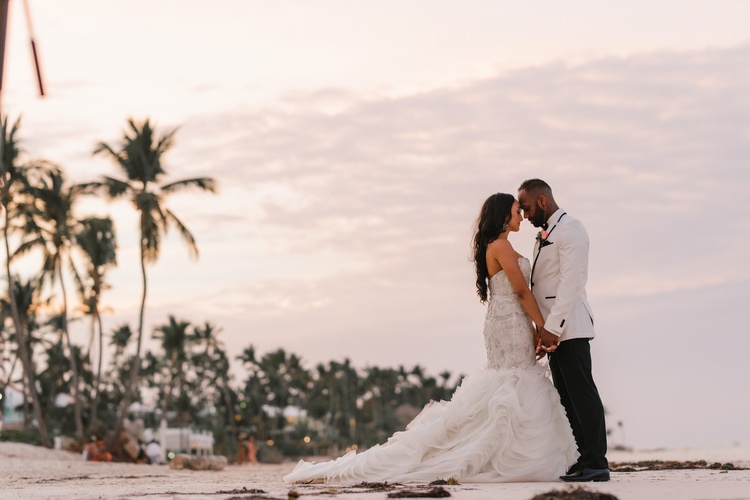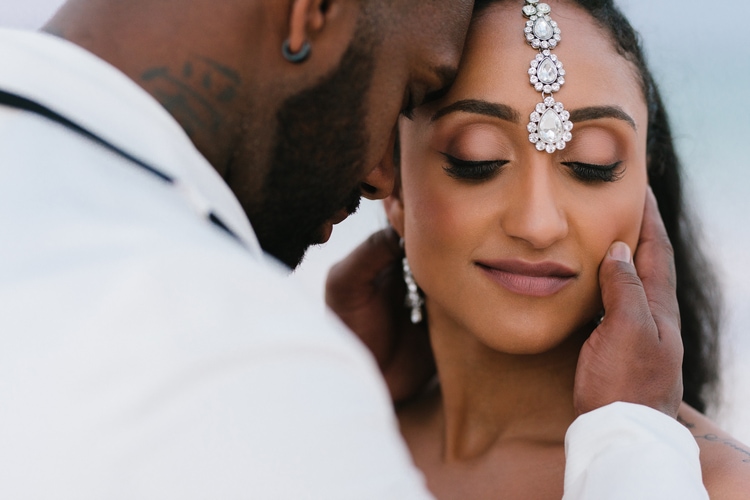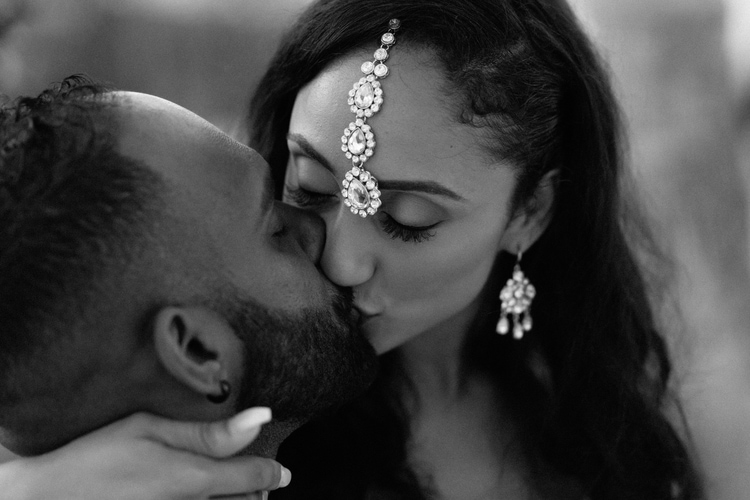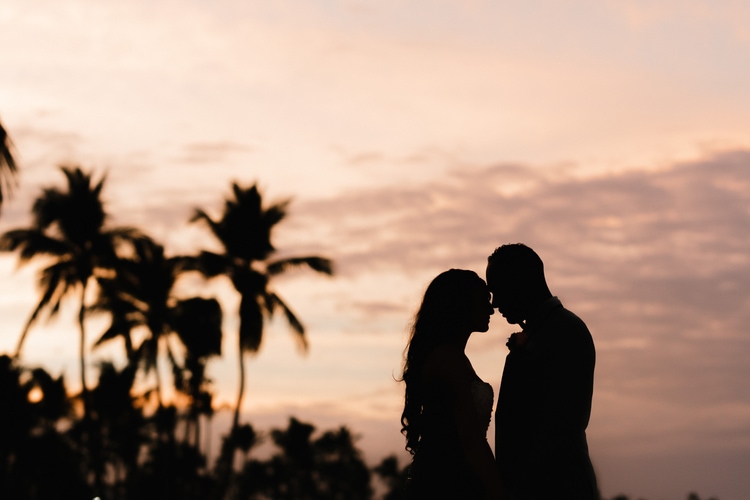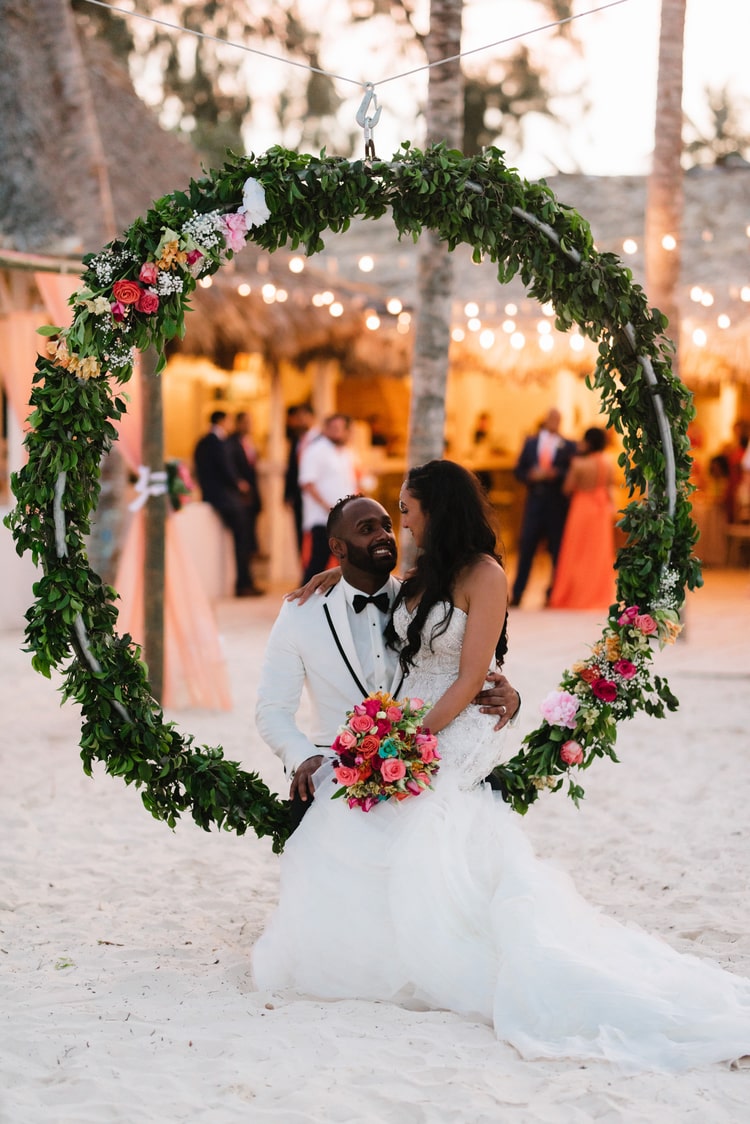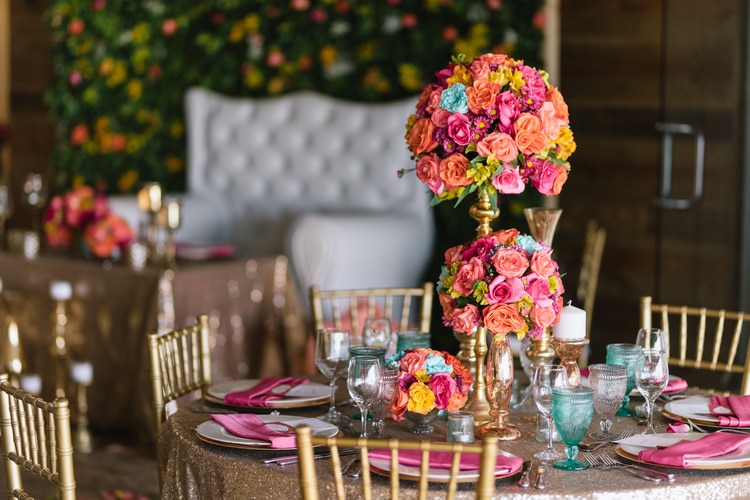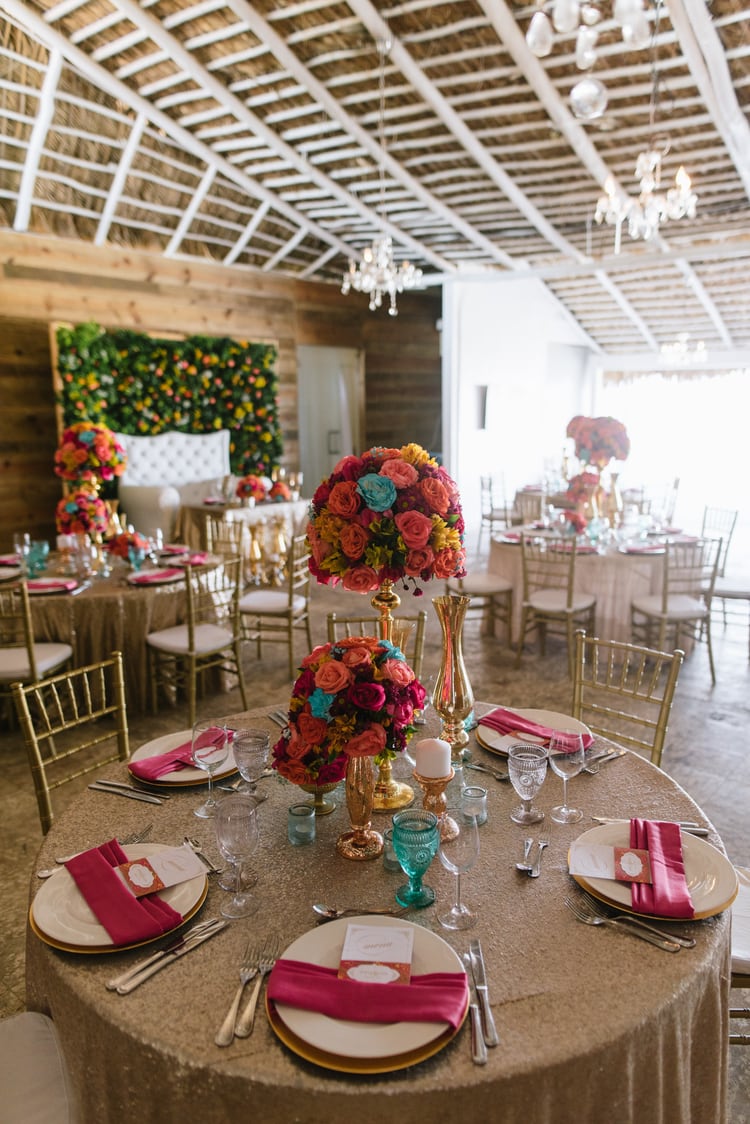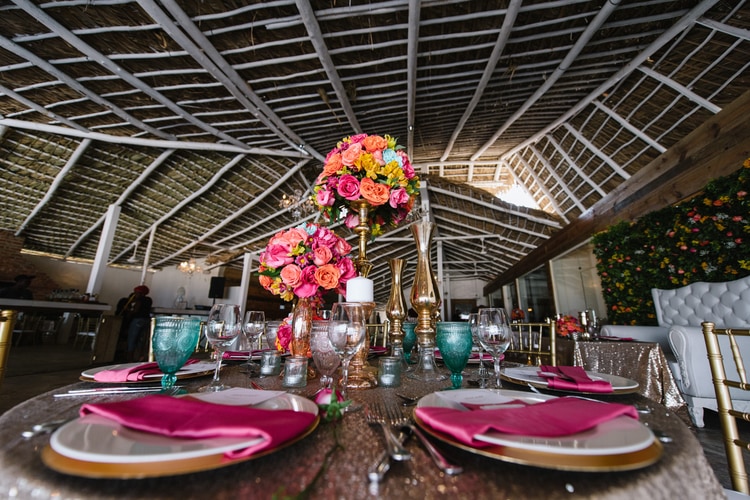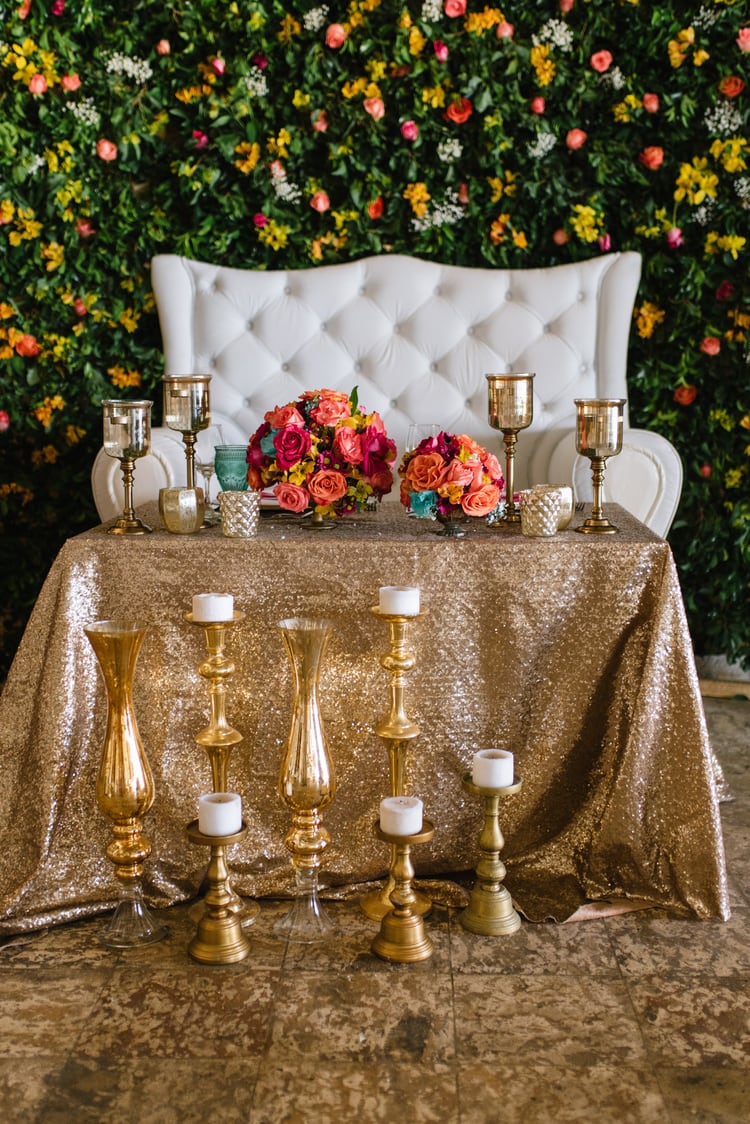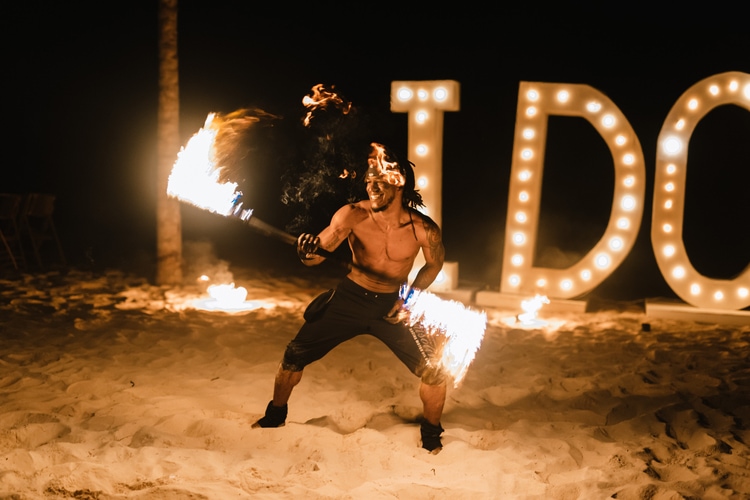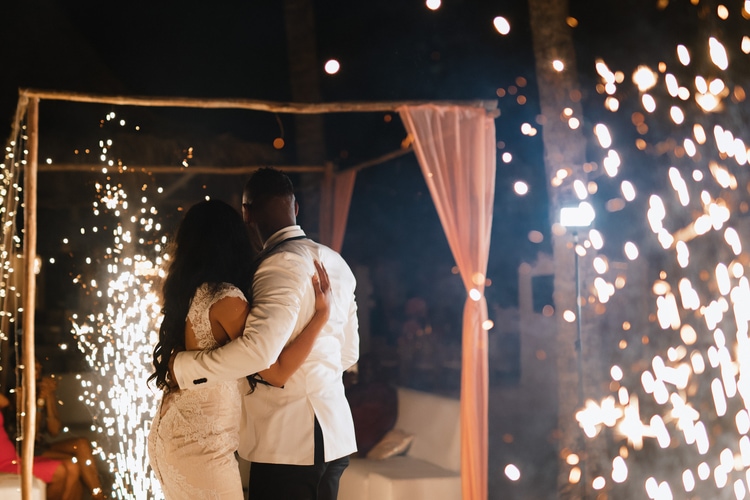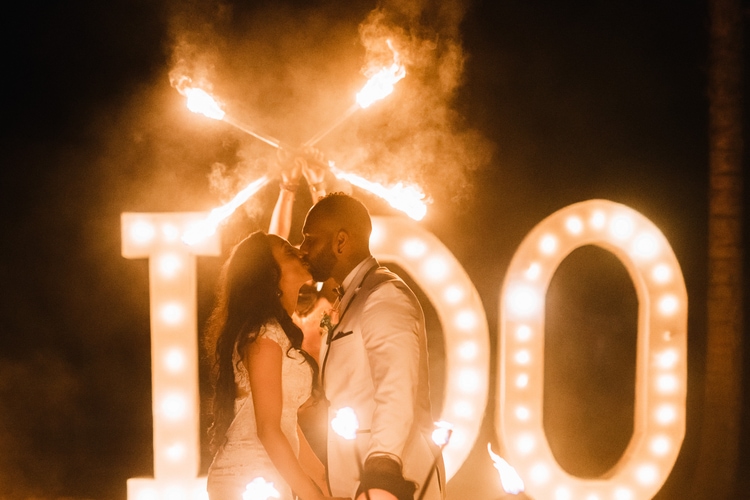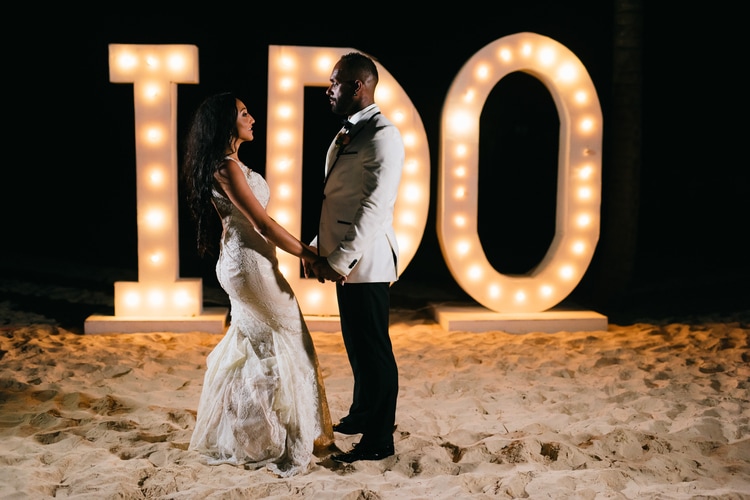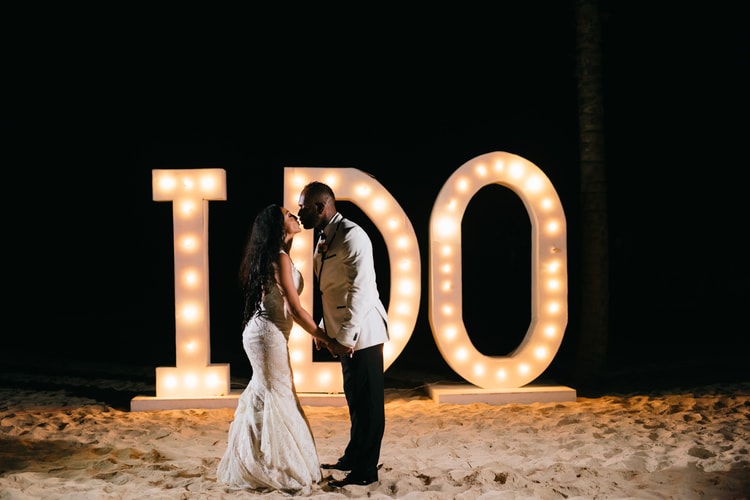 Destination Wedding Advice from the Bride
Why did you choose to have a destination wedding at Huracan Cafe?
I chose Huracan Cafe because of the intimacy and privacy the location offered! It's in a secluded area which I love and I felt that it would make our wedding more personable for our guests.
How many people attended your destination wedding?
I would say altogether there were about 20-25 people.
What was your wedding theme, and your source of inspiration?
My wedding theme was sort of inspired by Indian weddings and their bright, bold, beautiful colors. I'm obsessed with colors so I knew we definitely had to have color in our wedding.
Was there something unique or special that you incorporated into your wedding décor/theme?
I feel my chair set up during the ceremony was unique! Instead of the traditional way the chairs are normally set up during wedding ceremonies, we asked for ours to be set up in a circle style so that we were surrounded by our loved ones and that everyone would be able to see the ceremony from a good angle.
What was your favorite wedding detail and why?
My favorite wedding detail was my bouquet. I really wish I didn't have to throw it! Hahahaha The bright colors, the color combinations, it was just beautiful to me! I absolutely loved it!
Was there any tradition that you skipped?
We didn't write our own vows. We just figured it would take the nervousness off of each other. We wanted a day filled with happiness and wanted each other to be very comfortable. No nerves! Hahahaha
What was the most memorable part of your wedding day?
The most memorable for me was one, taking pictures with my baby girl under my veil! Just an unforgettable experience seeing her smile and be happy in the moment! Also while walking down the aisle, seeing my husband crying! It was the most precious thing!! I will never ever forget that! Seeing him being sensitive just deep in his feelings was beautiful to me!
What was your favorite part of having a destination wedding?
Being able to vacation with our family and friends! It wasn't just our wedding week it was a family vacation which was SO MUCH FUN! Memories made that we will all cherish forever! Our guests will never forget our wedding either!
What was the biggest challenge in planning your destination wedding?
Not meeting with the wedding planner in person until literally two days before the wedding. I continuously kept thinking during the planning, what am I doing? I can't believe I'm putting all this trust in the hands of someone I have never met in person.
What's your advice to other couples planning a destination wedding?
Relax, enjoy and live in the moment! The day goes by super fast!
Is there anything else you would like to share about your destination wedding?
The Dominican Republic is a beautiful place to get married!
Vendors:
Photographer: Boyko Photography
Venue: Huracán Cafe
Bridal Gown: Lazaro
Bridesmaid Dresses: The Daintyard
Wedding planner/Favors/Florals: Nati Roland of Huracan Cafe
Hair/Makeup: Anna Nuet
Grooms Attire: The Men's Warehouse
Featured:

Unique Poolside Bachelorette Party Inspiration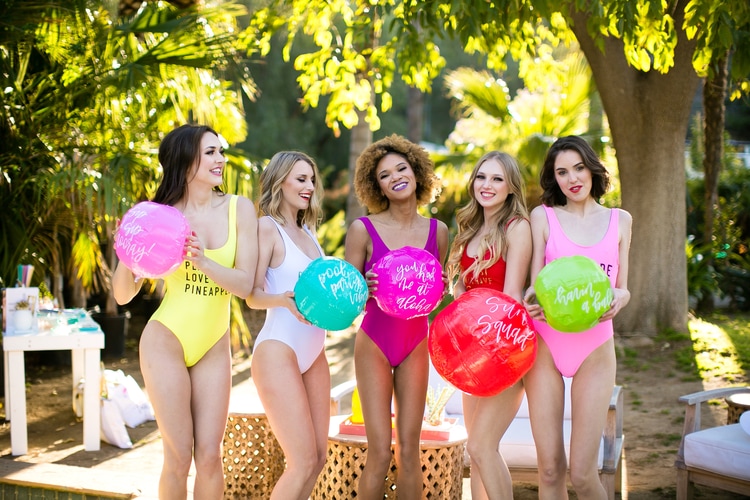 This unique tropical poolside bachelorette party is #GOALS! The décor was tropical, colorful and fun – bringing a cheery vibe that set the tone for a flawless and relaxed day. There were tons of personalized details –from sunscreen and chapstick, to soda and champagne, sun hats and fans, magazines, personalized tumblers, and even a wet bikini bag to hold their suit while they slipped into some adorable "Bride's Beaches" cover-ups. Of course, what's a good party without some fun games? Tons of fun ideas in this post. Read more
Featured:

New Orleans Destination Weddings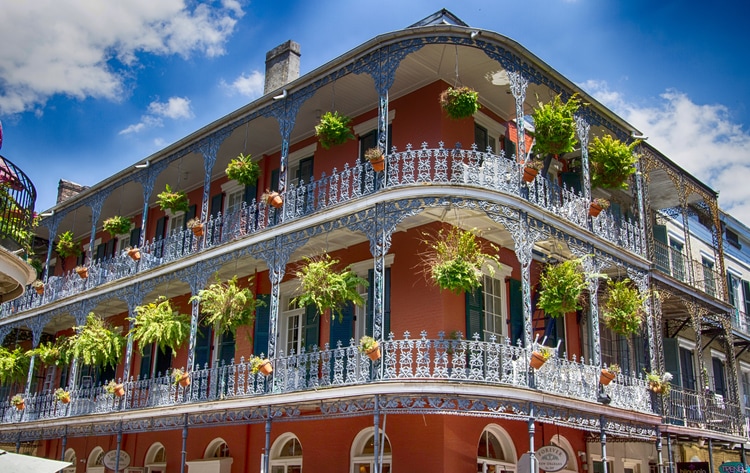 Here at Destination Wedding Details, we've seen it all: weddings at the beach, in the mountains, in the desert, and in pretty much every country. ALL beautiful, mind you… but through our years of observing what exactly makes for a GREAT wedding, we've surmised this: it must be FUN for you and your guests. So, ask yourself this: what city is more fun than New Orleans? Read our full post to discover when, where and how to get married in NOLA.
Erin is a New England native living in Cincinnati, OH. For the last six years she has served as Communications Manager for a large home service franchise, working as a freelance writer in her spare time. She has been a contributing editor for Destination Wedding Details since early 2017. Inspired by a desire to plan a uniquely personal destination wedding herself, Erin draws on experience to bring relatability and humor to her writing.