The Amalfi Coast in Italy is by far one of the most beautiful destinations on Earth for ANY occasion – so if you ask me, Jocelyn and Ben's destination wedding could not have been any more visually stunning. The way their wedding planner and various vendors worked together to orchestrate such a harmonious wedding is simply impressive. The copious amounts of gorgeous floral arrangements, pretty rose gold décor and the bride and groom's classic attire perfectly complement the destination's endearing, rustic old-world charm.
I love to see couples stay true to themselves on their wedding day despite being a world away from home. And that's exactly what Jocelyn and Ben were able to do by beautifully integrating some of their must-have traditions into their destination wedding. Jocelyn changed into a Chinese qipao towards the end of the night, and even had her hair re-styled into an up-do which she told us is what brides usually do while wearing a qipao, as a symbol of their married status.
Shoutout to 2 Brides Photography for sharing these gorgeous photos!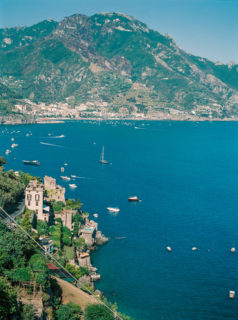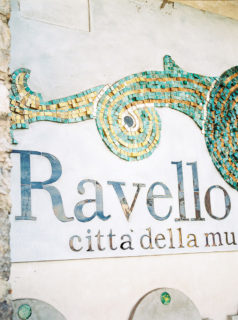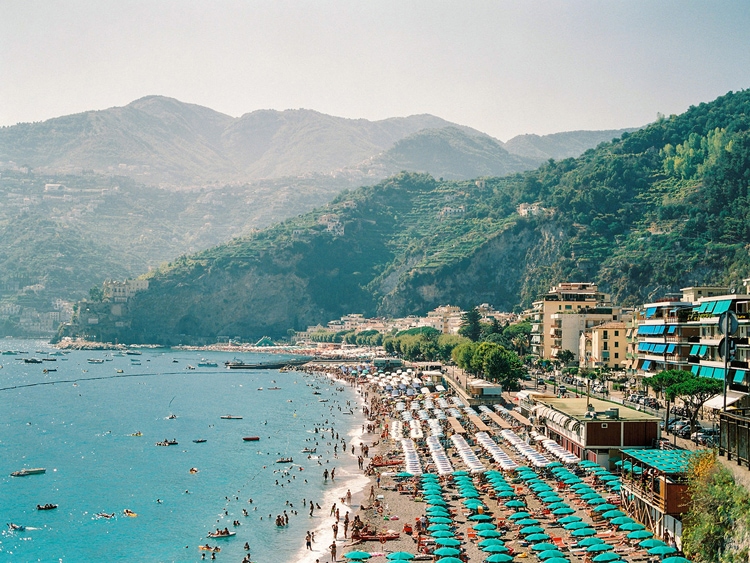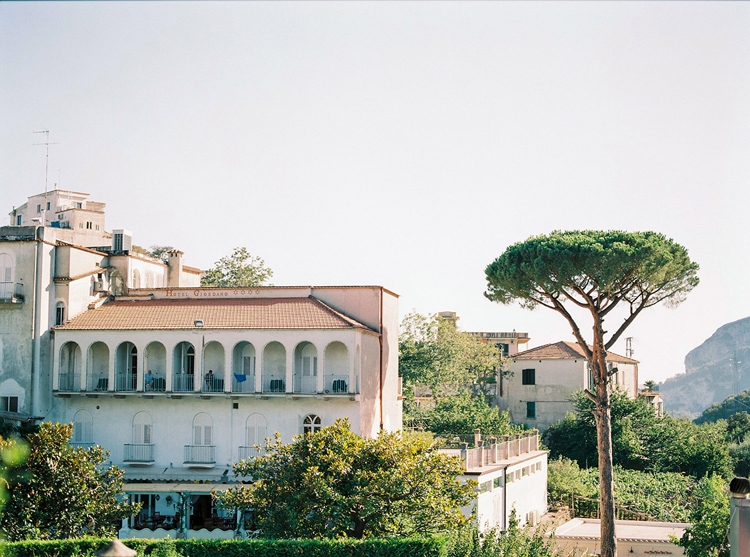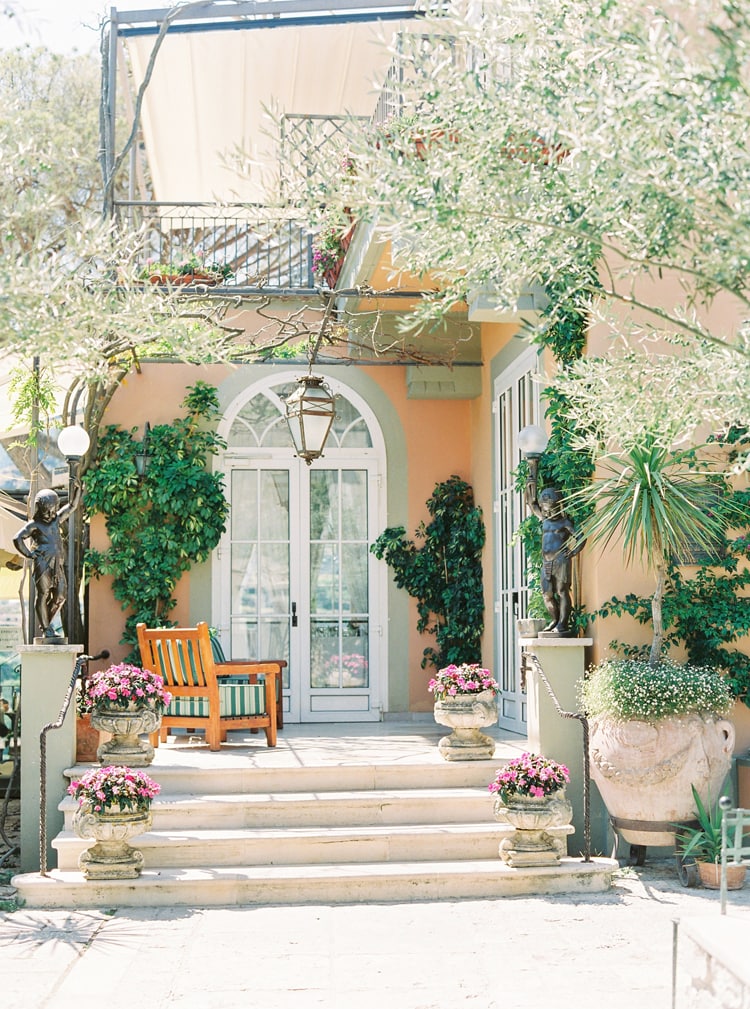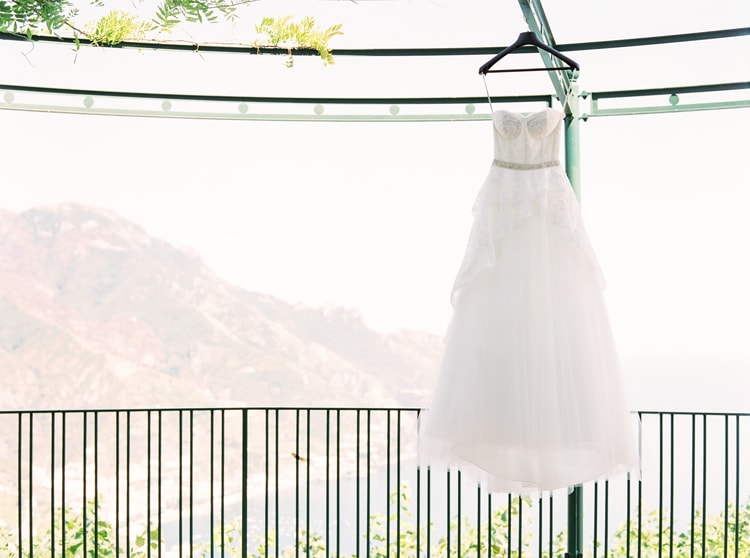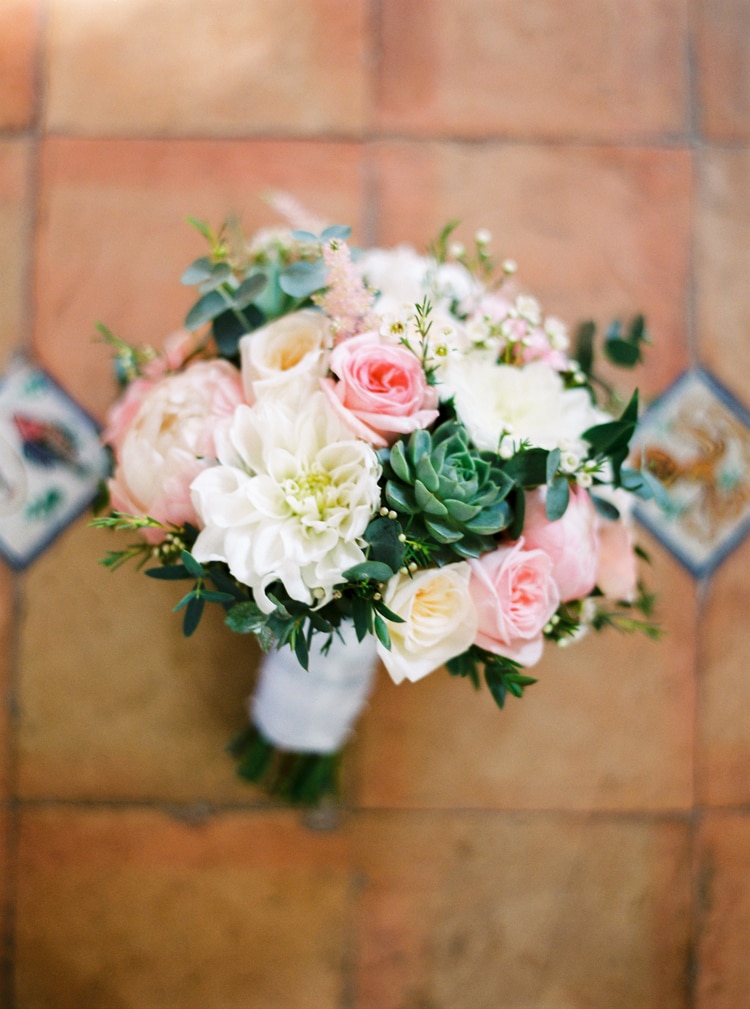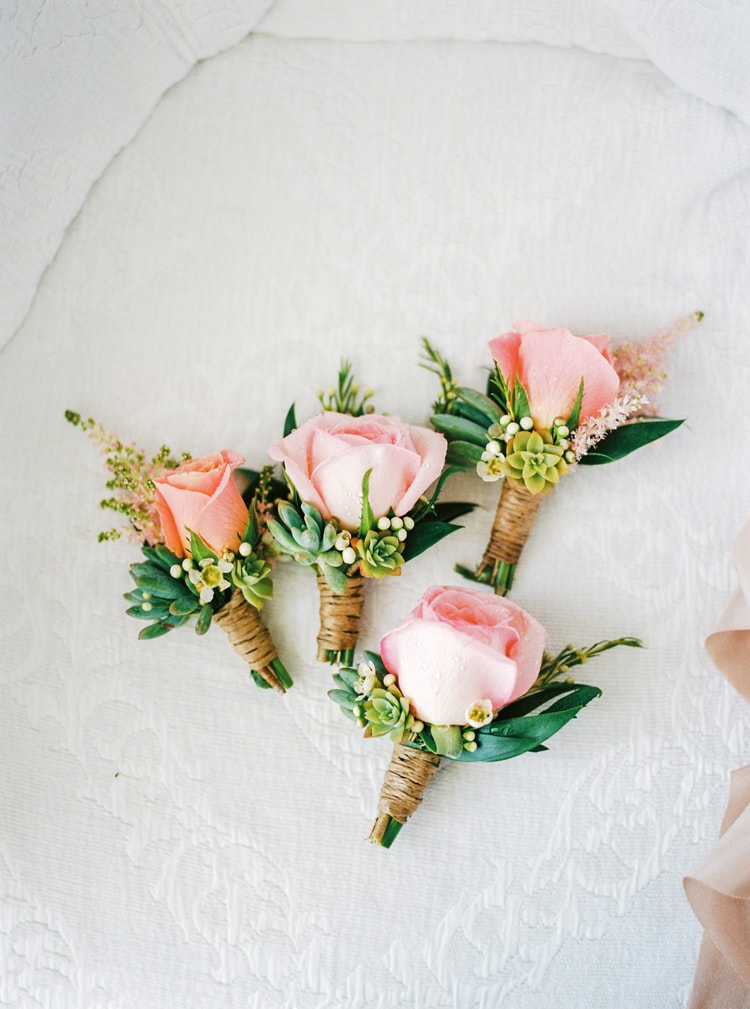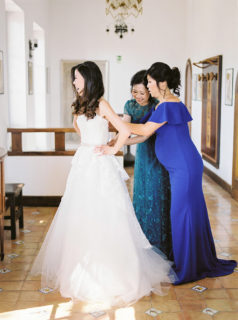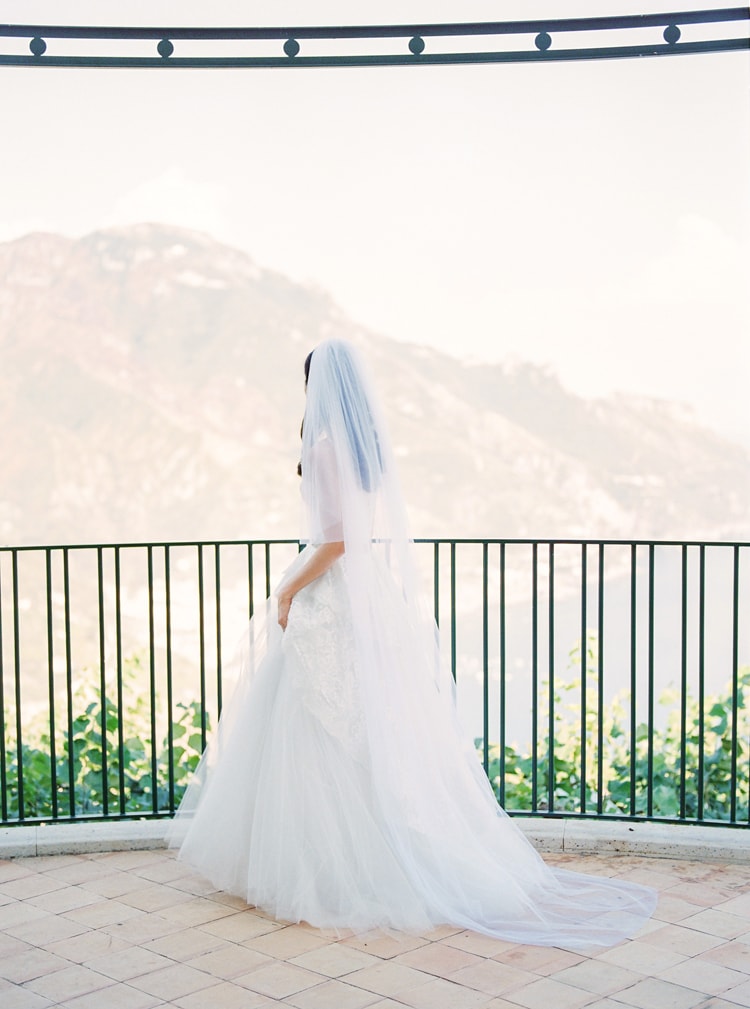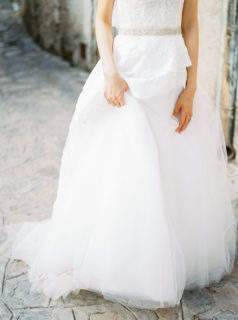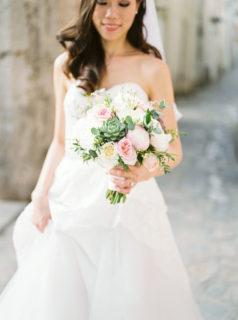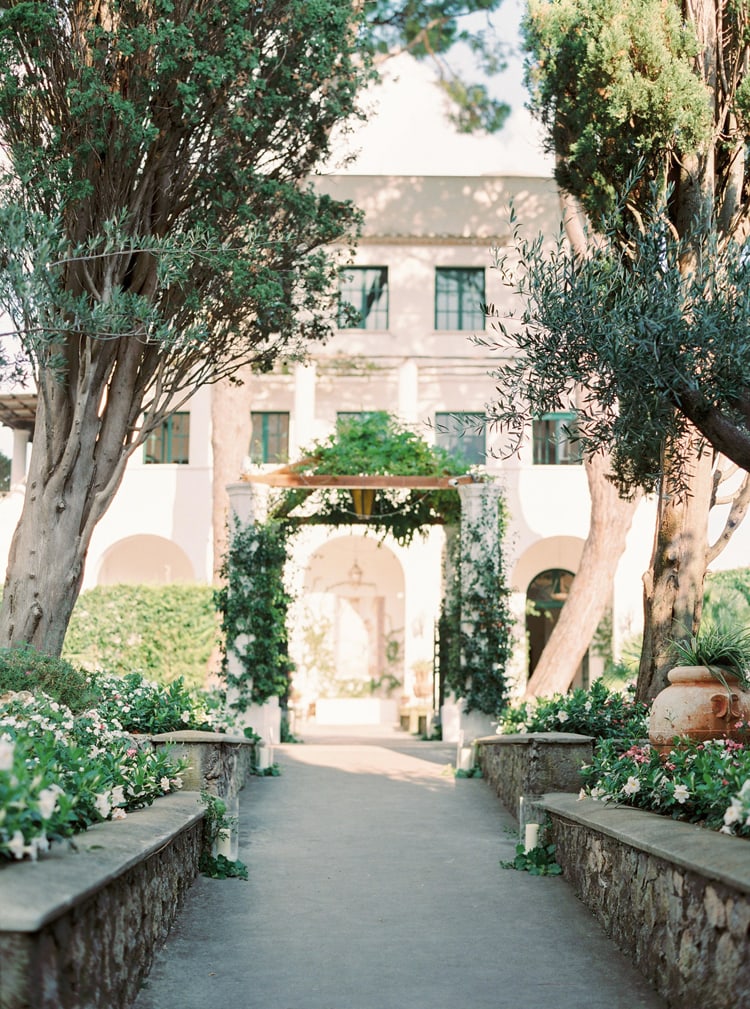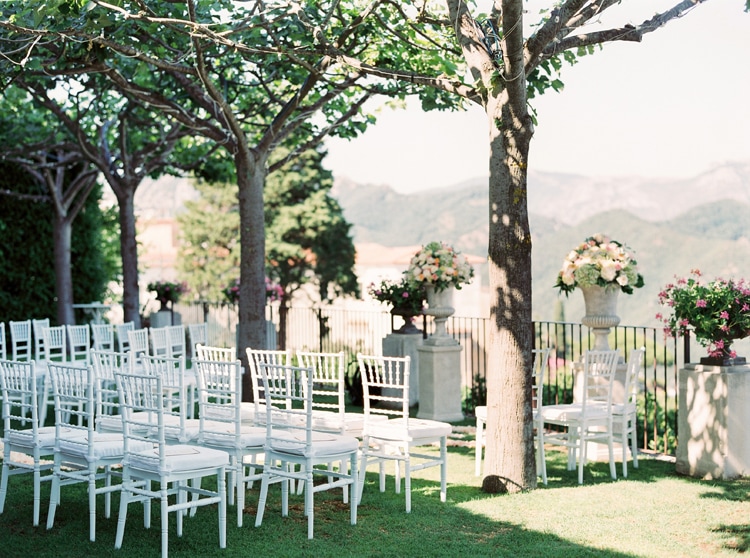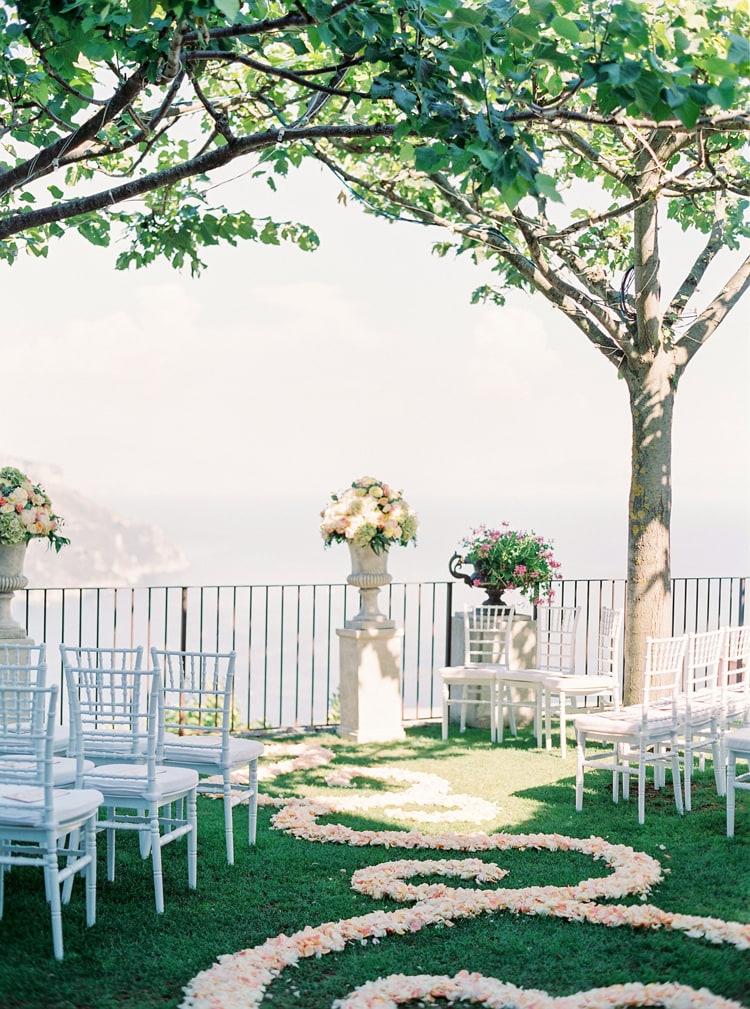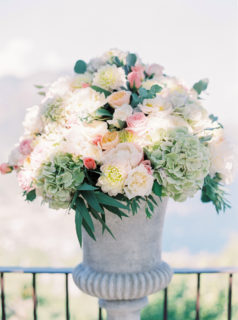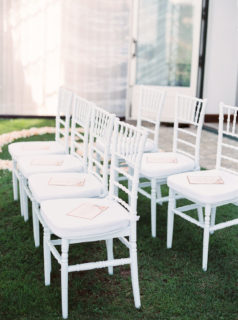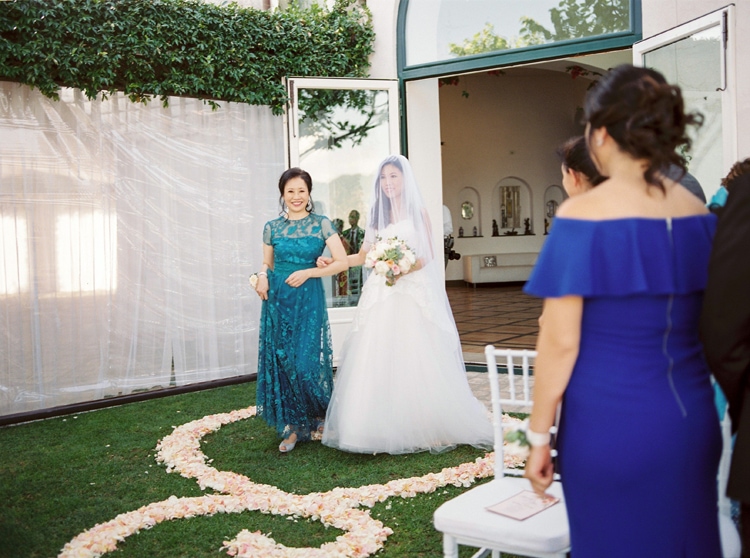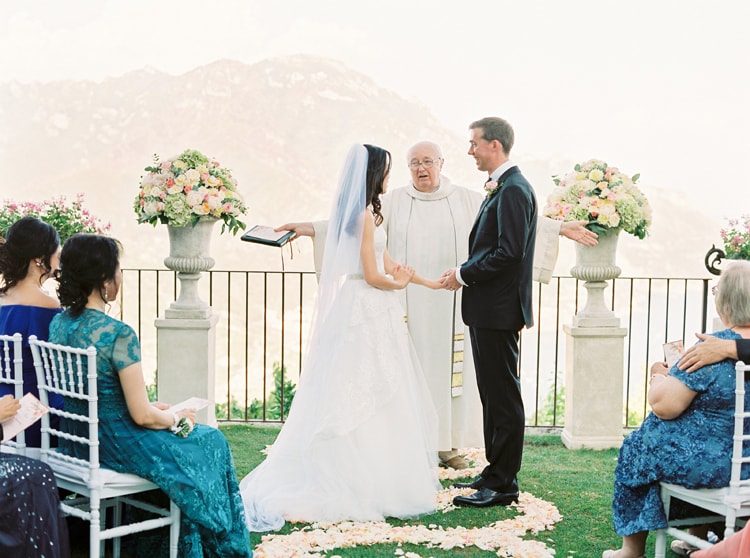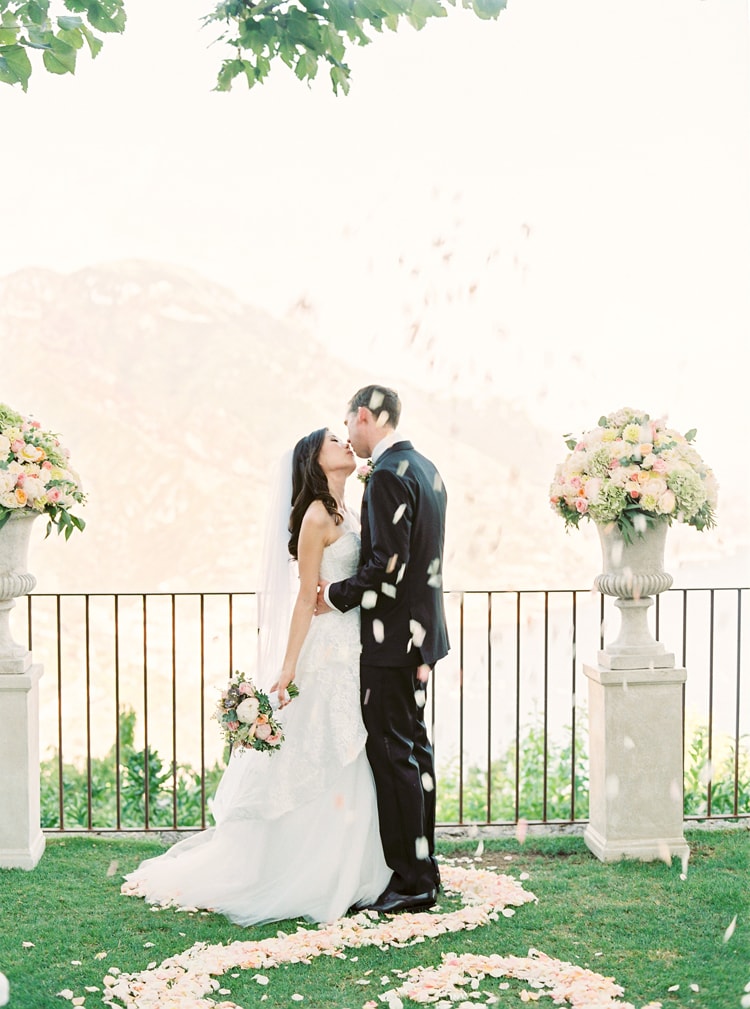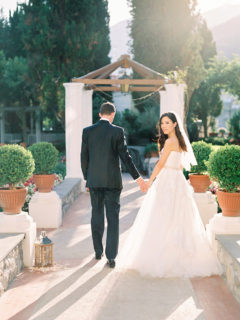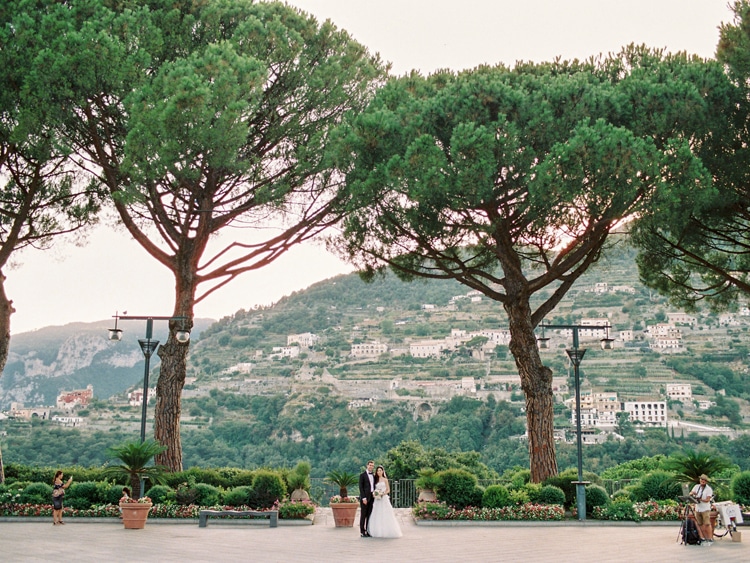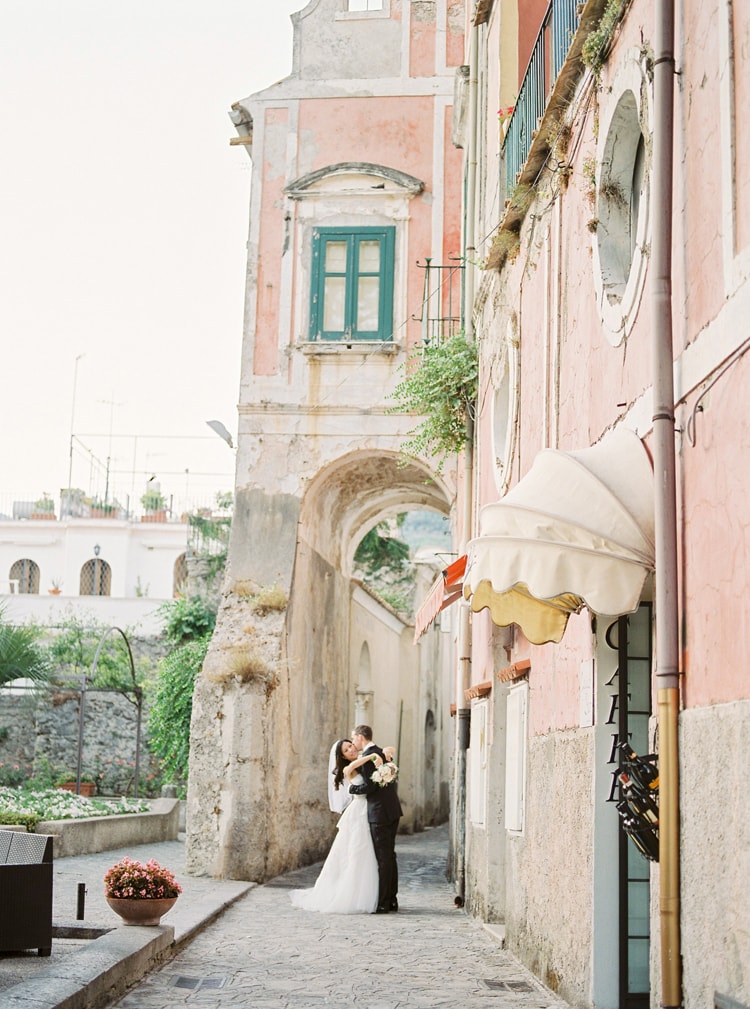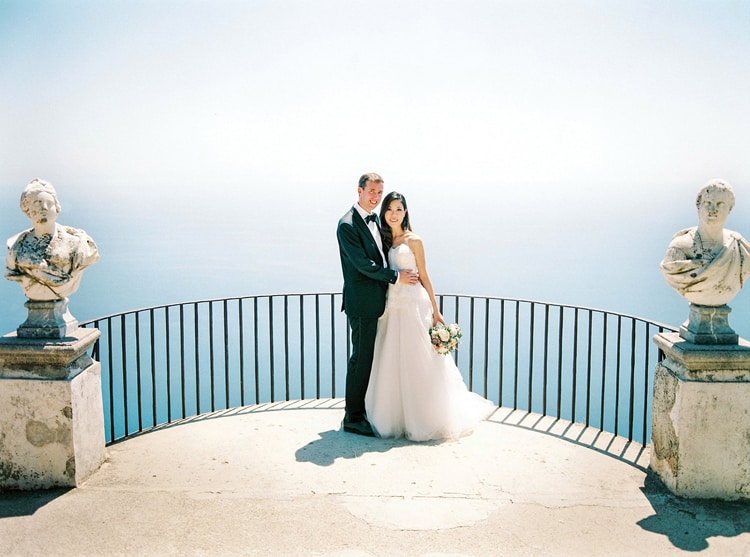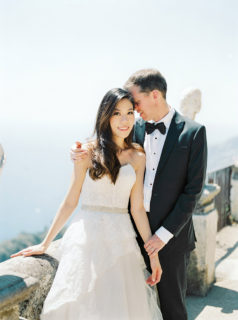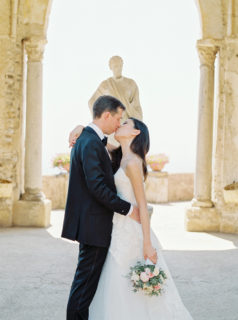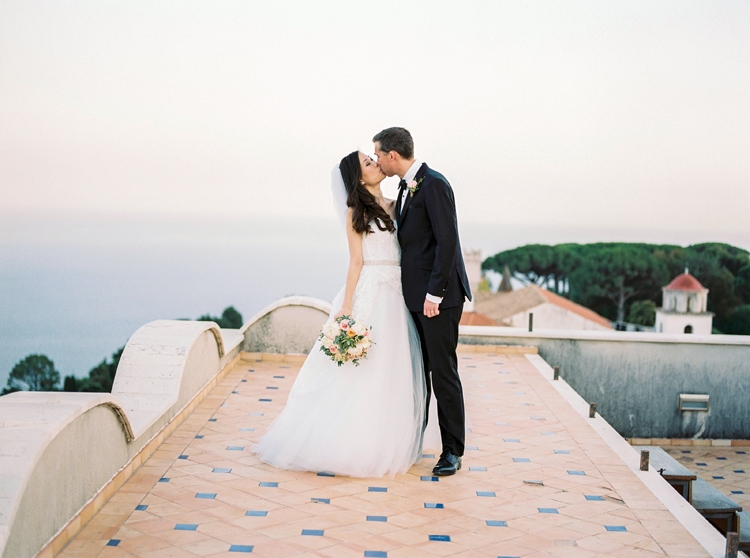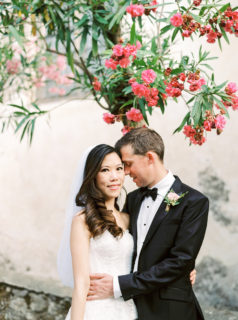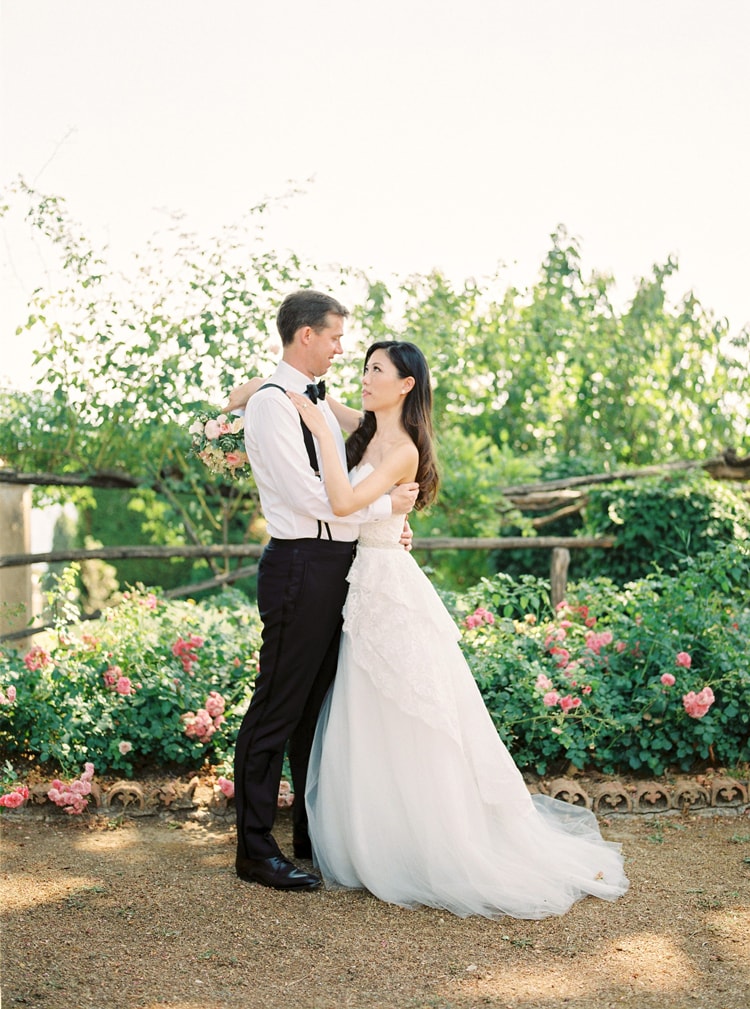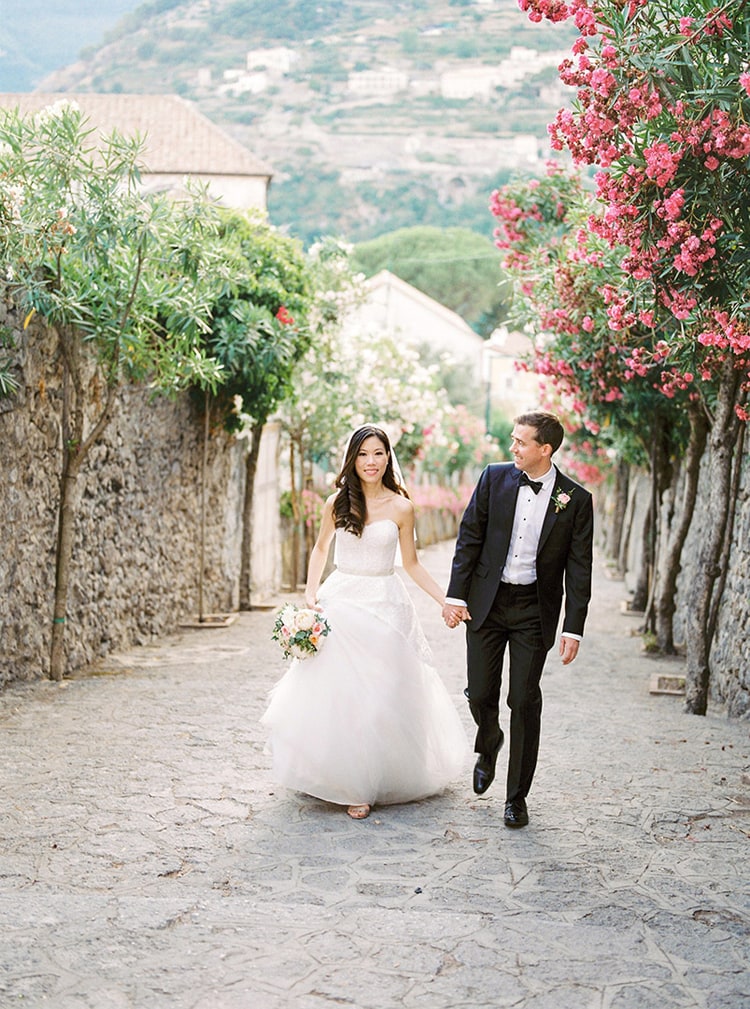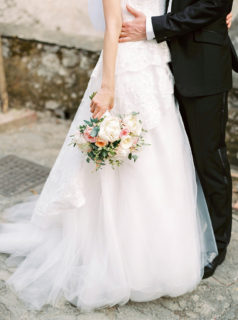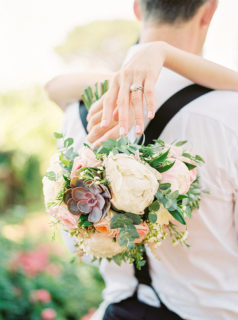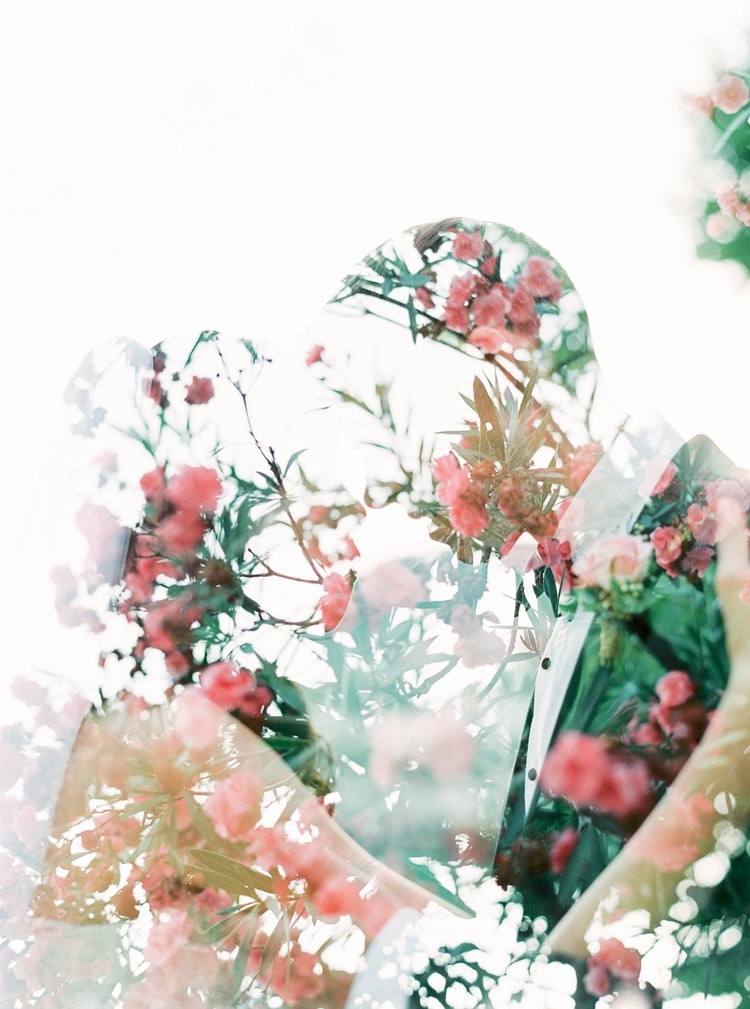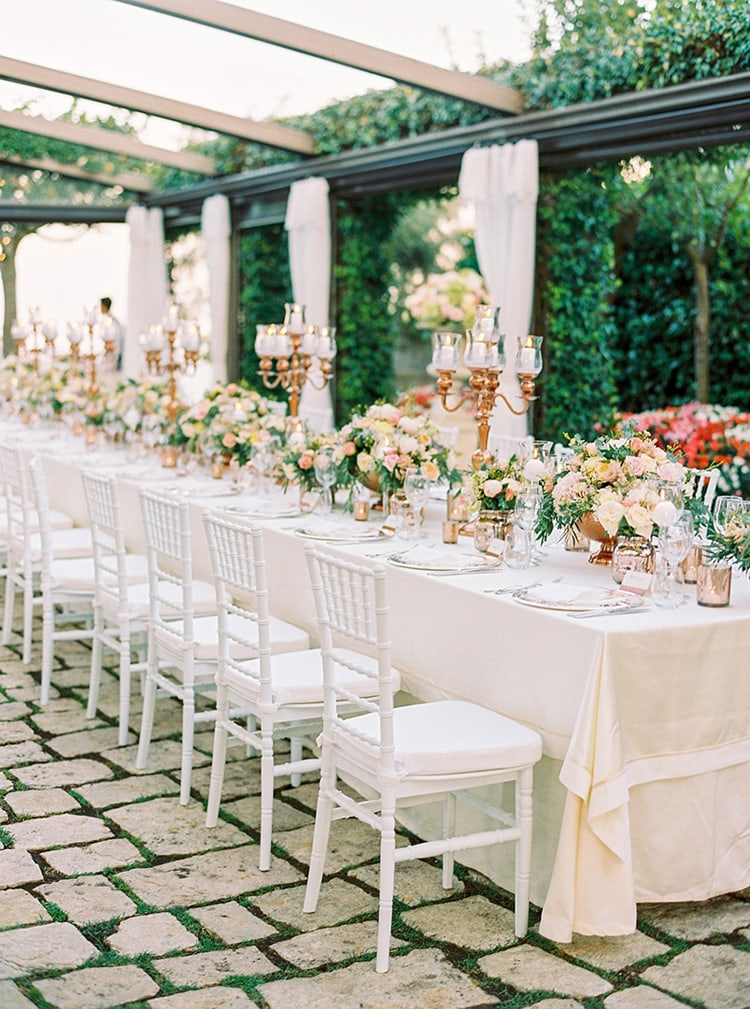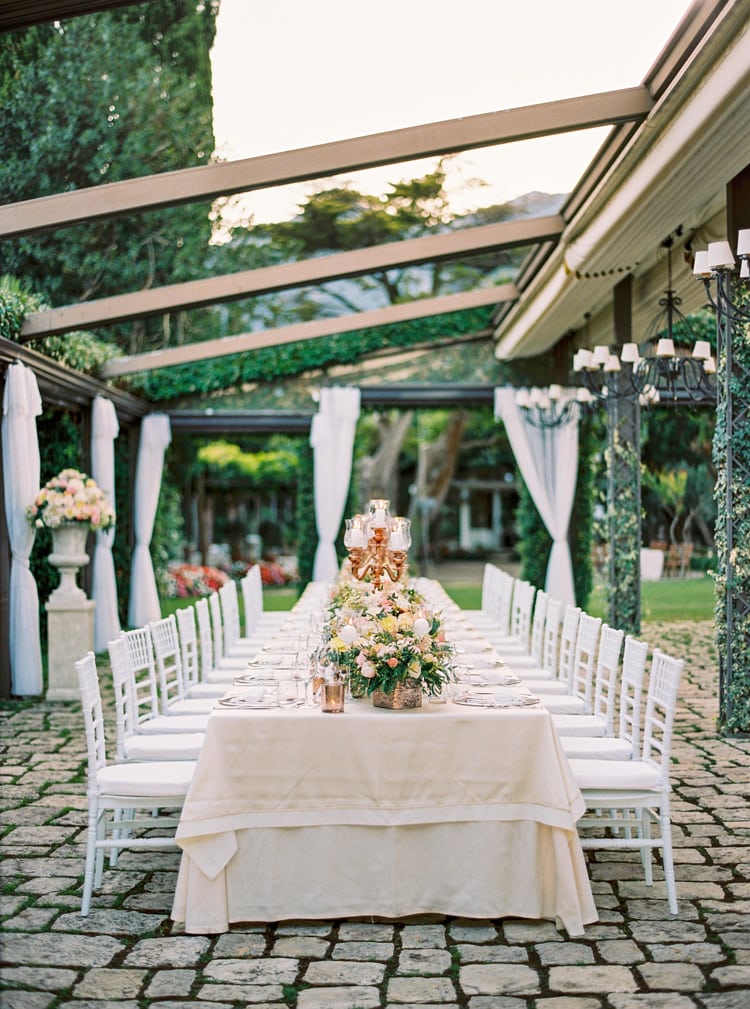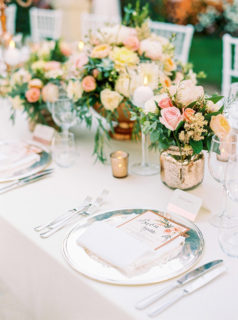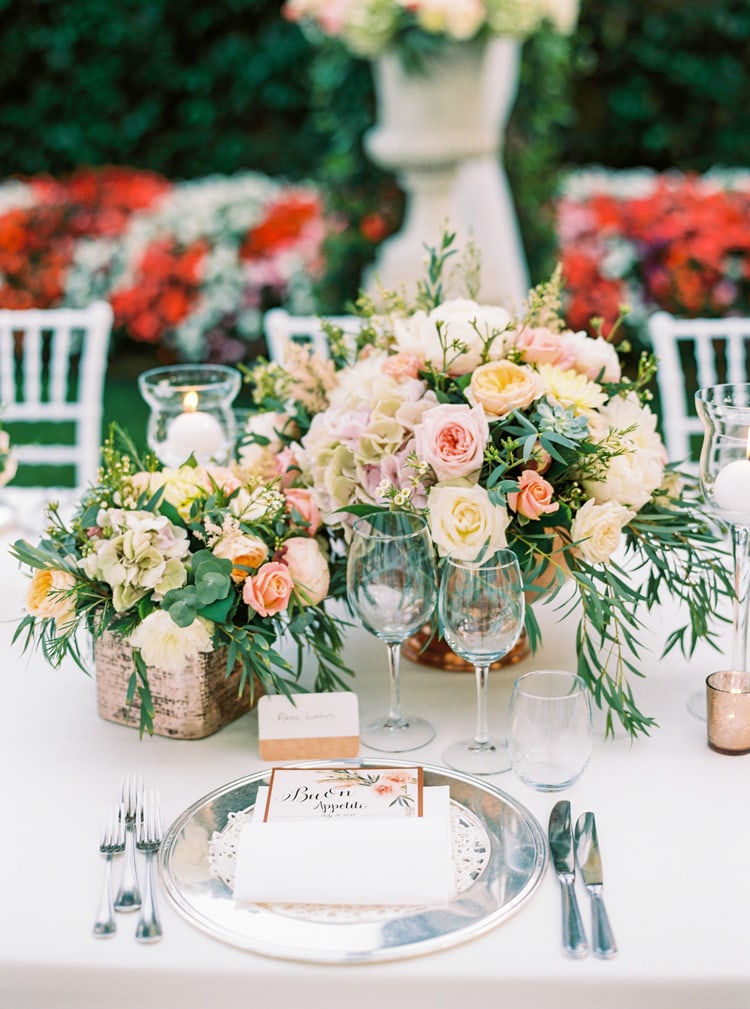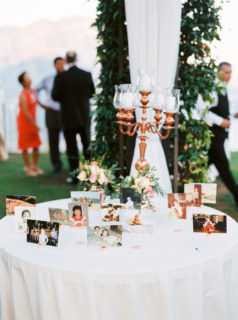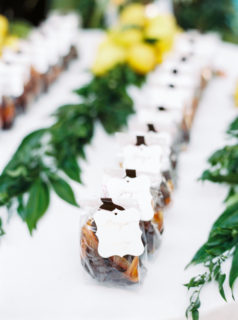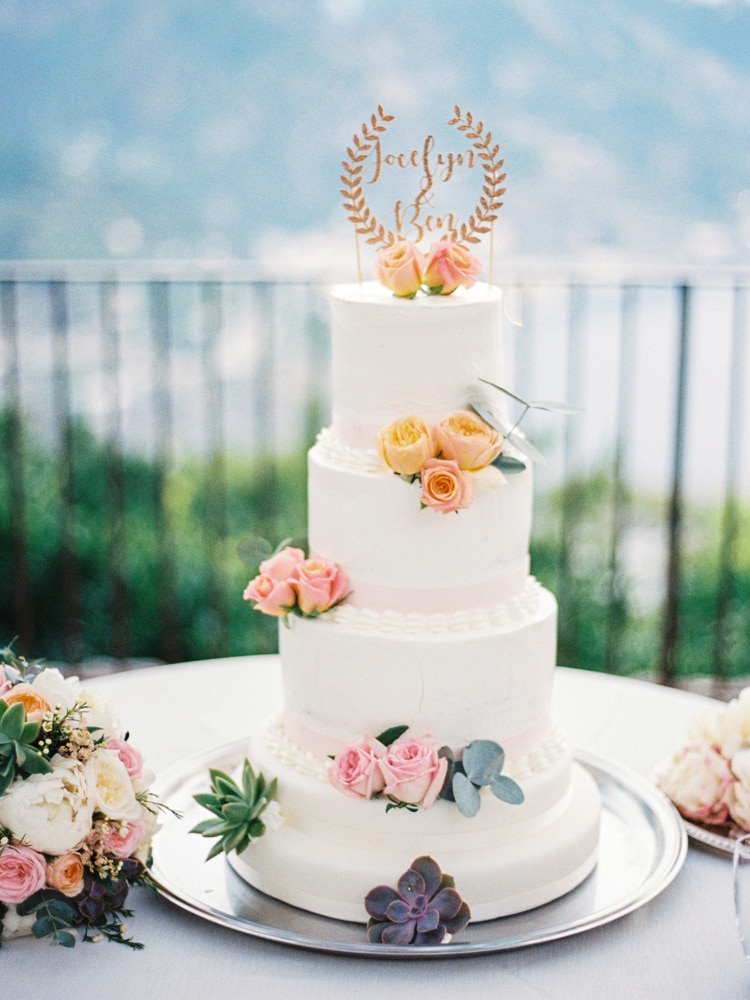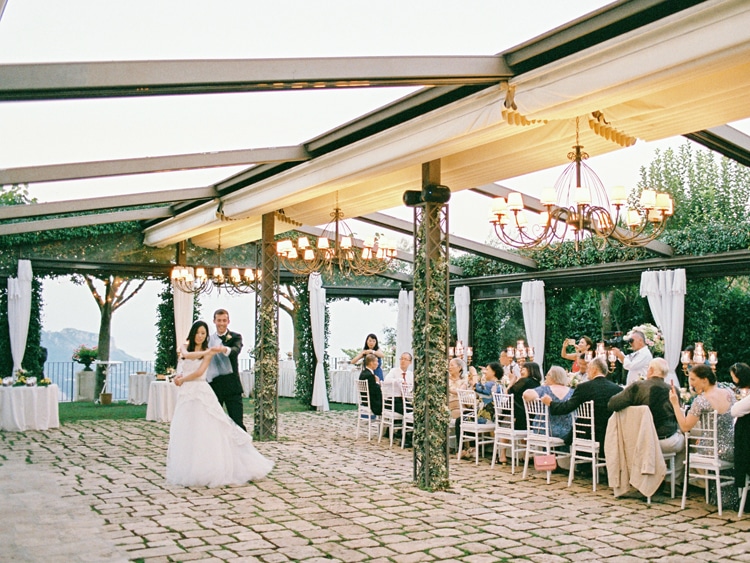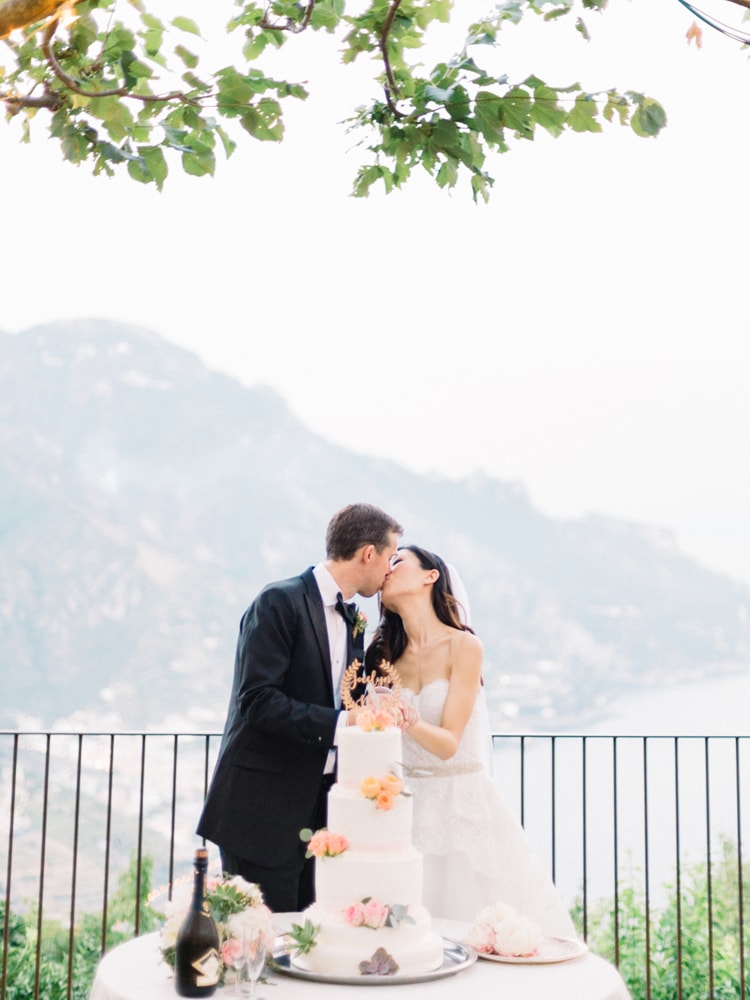 Q&A with the Bride
Why did you choose to have a destination wedding on the Amalfi Coast?
We visited the Amalfi Coast for the first time the summer of 2016. When we arrived at the Amalfi Coast, we were taken aback by the stunning sea views and the little towns built into the mountainsides. It was like no place we had ever seen! (And well, there is also the amazing food!) So we knew right away that this is where we wanted to get married and couldn't wait to gather our friends and family here.
How many people attended your destination wedding on the Amalfi Coast?
30
Did you have a wedding theme?
We didn't really have a theme, but our wedding planner did tell us that our florist referred to me (in Italian) as the "succulents and rose gold girl." Basically, I loved the blush and rose gold color combination, and how the different greens of succulents tied it all together.
What were the sources of inspiration for your destination wedding?
Blush, rose gold and, you guessed it, succulents.
What was your favorite part of having a destination wedding?
The ability to gather our friends and family in one fantastic location and celebrate together.
What was the biggest challenge of planning your destination wedding?
The biggest challenge was not being able to oversee the details myself. A close second, is always having to remember that you will have to transport your dress, wedding favors, welcome bags, and whatever else you want for your wedding day yourself (so it needs to fit in your suitcase!).
Do you have any advice for other couples planning a destination wedding?
Do your research and find a great wedding planner. It makes all the difference!
Vendors
Photographer: 2 Brides Photography
Second Shooter: Sergio Sorrentino
Wedding Planner: The Amalfi Experience (Lucy Kiely)
Florist: Franco di Bianco
Ceremony Venue: Villa Eva
Reception Venue: Villa Maria
Dress: Monique lhuillier
Hair: Piero Mansi
Groom's Attire: Alton Lane
Featured:

Enter to WIN a FREE Destination Wedding Valued at $30,000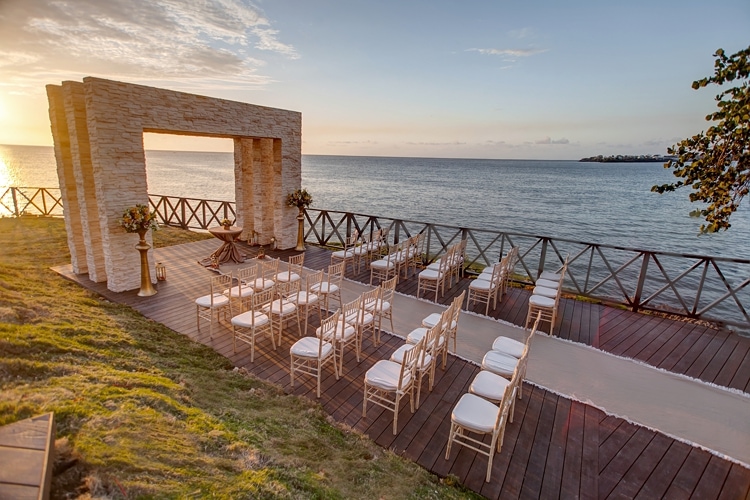 How would you like to win a TRULY FREE destination wedding at a luxury all-inclusive resort? I'm so excited to share all the details of this amazing contest with a prize valued at $30k. It's really easy to enter and if you win, you'll get free roundtrip airfare, 7-night accommodations at a luxury all-inclusive resort, a free ceremony and private reception with a bouquet, DJ, dance floor, cake, centerpieces photography & videography package… the works. As if that wasn't enough, even your wedding guests would get free 5-night all-inclusive resort stay, free excursions, and private airport transfers. This is an amazing giveaway so go ahead and stop what you're doing right now because this is quite literally the opportunity of a lifetime. READ MORE
Featured:

Unique Poolside Bachelorette Party Inspiration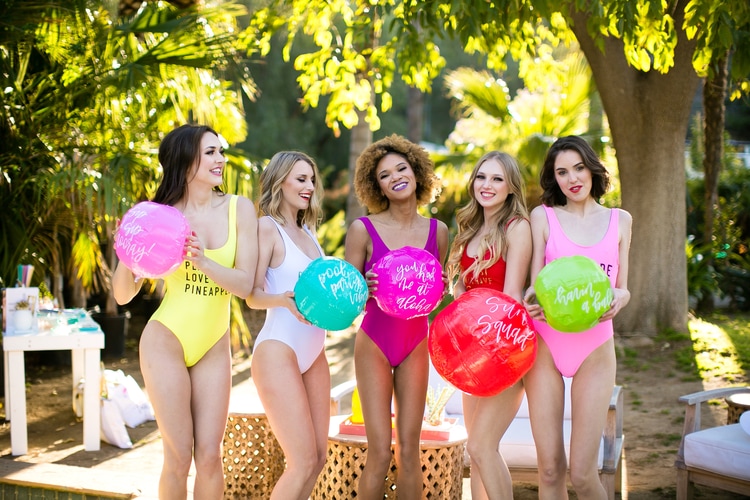 This unique tropical poolside bachelorette party is #GOALS! The décor was tropical, colorful and fun – bringing a cheery vibe that set the tone for a flawless and relaxed day. There were tons of personalized details –from sunscreen and chapstick, to soda and champagne, sun hats and fans, magazines, personalized tumblers, and even a wet bikini bag to hold their suit while they slipped into some adorable "Bride's Beaches" cover-ups. Of course, what's a good party without some fun games? Tons of fun ideas in this post. Read more
Erin is a New England native living in Cincinnati, OH. For the last six years she has served as Communications Manager for a large home service franchise, working as a freelance writer in her spare time. She has been a contributing editor for Destination Wedding Details since early 2017. Inspired by a desire to plan a uniquely personal destination wedding herself, Erin draws on experience to bring relatability and humor to her writing.