Have you ever been to an Indian wedding? Then you know exactly how extravagant, bold, and FUN they are. Well, Adarsh and Geeta elevated their Indian Destination Wedding to another level by arranging a multi-day traditional Hindu wedding ceremony 9,000 feet above sea level on the Rocky Mountains. They transformed the wild west into a gorgeous backdrop for the quintessential over-the-top Indian wedding – they even managed to book a horse for the Baraat!
Adarsh and Geeta invited their guests to spend the week celebrating their love in Colorado because it was a frequent vacation spot for the bride's family growing up and one of her favorite destinations. After meeting her adventurous husband-to-be, Geeta knew she wanted to continue building warm memories in this mountainside oasis.
Their wedding week went off without a hitch. To ensure a proper Hindu celebration, everyone pitched in. With the help of their friends and family members, everything from the décor, to the garments, to the food were spot on. The parents all provided or coordinated delivery of the necessary items needed to perform a traditional Hindu ceremony. The mothers of both the bride and groom even provided family recipes to the caterer to bring an intimate, personal touch to the reception!
The beauty of their wedding was wonderfully captured by Third Eye Photography. A dazzling and ornate ceremony beneath the foothills of the snow-capped Rocky Mountains made for a picturesque paradox unlike anything I've ever seen.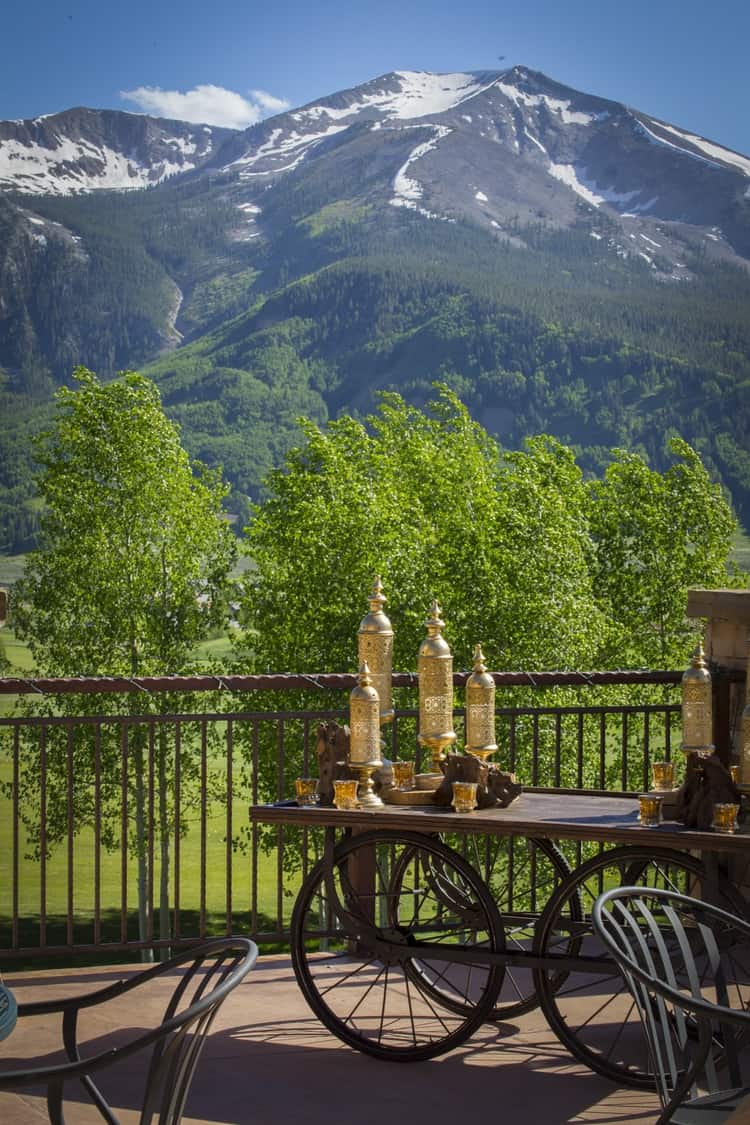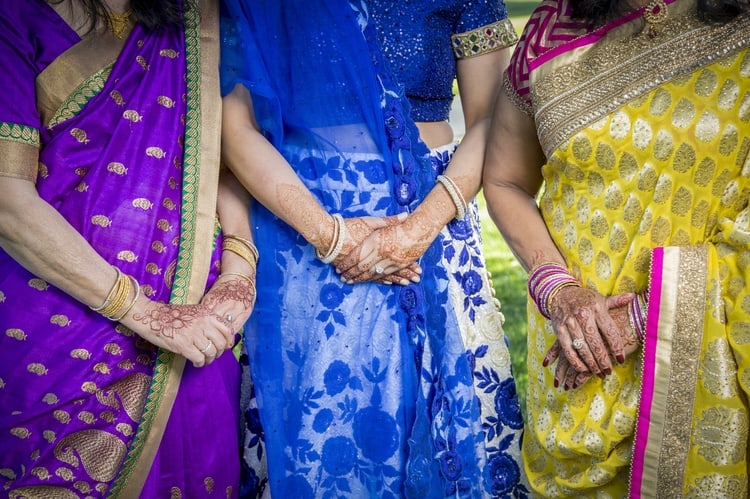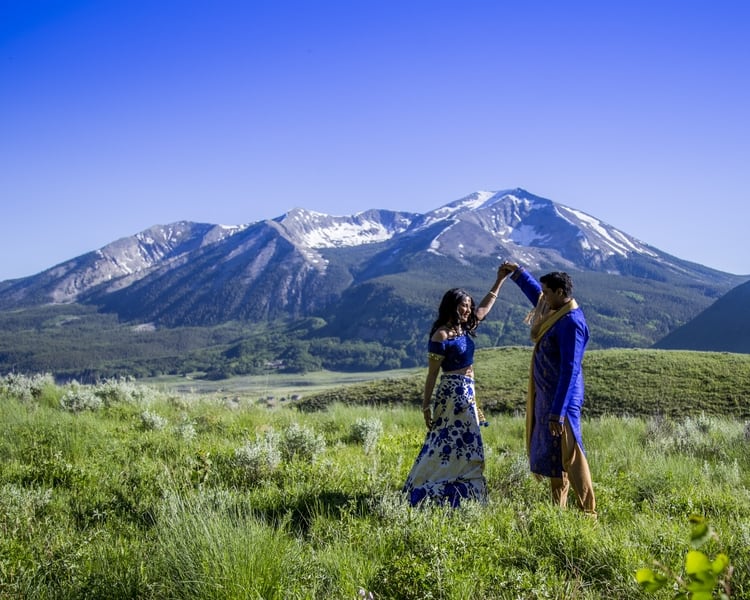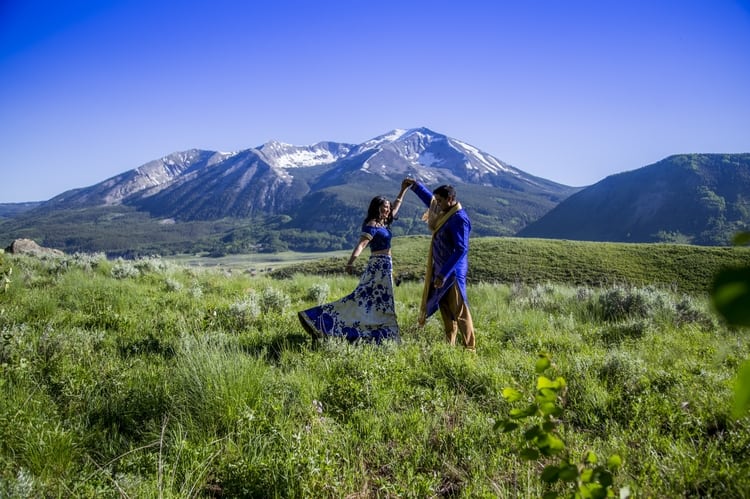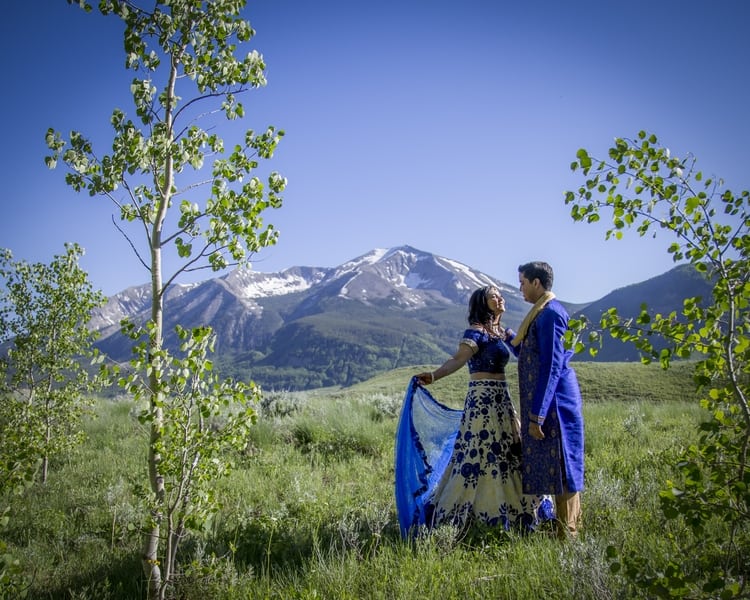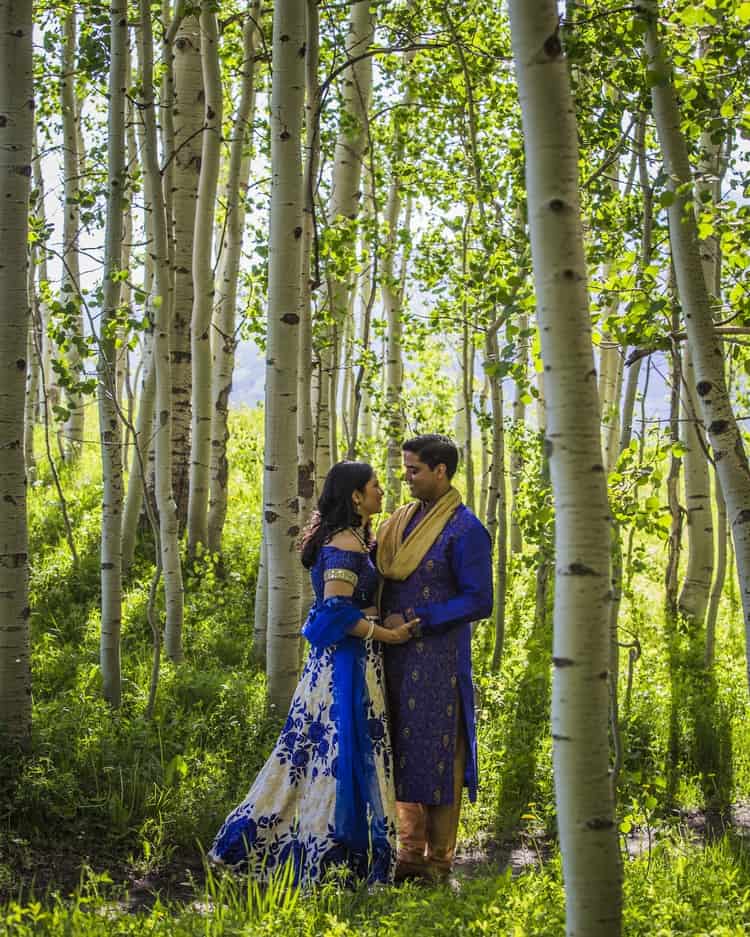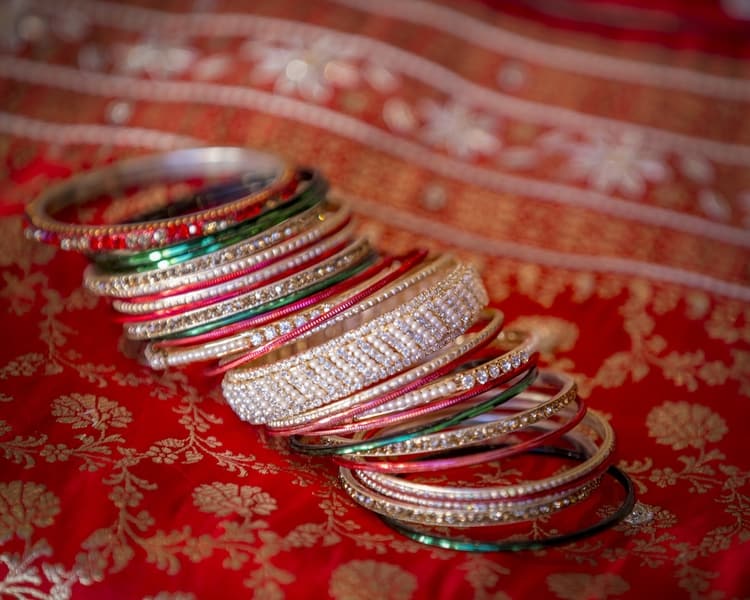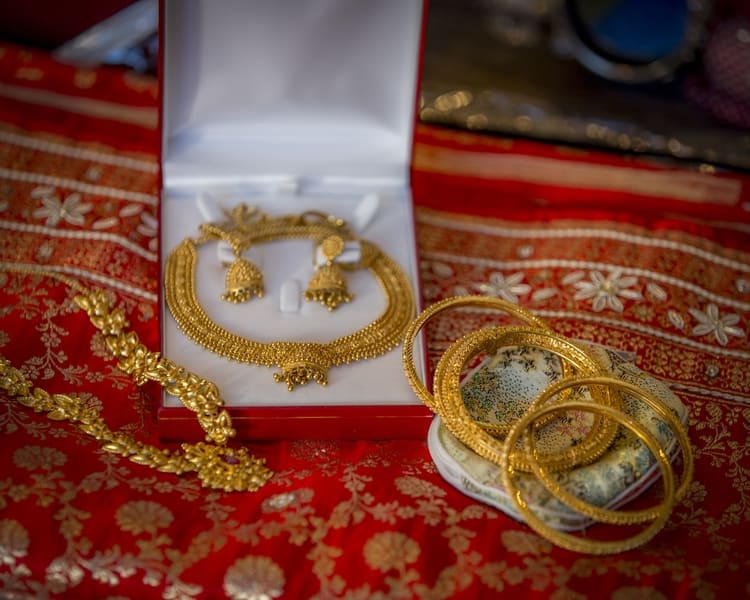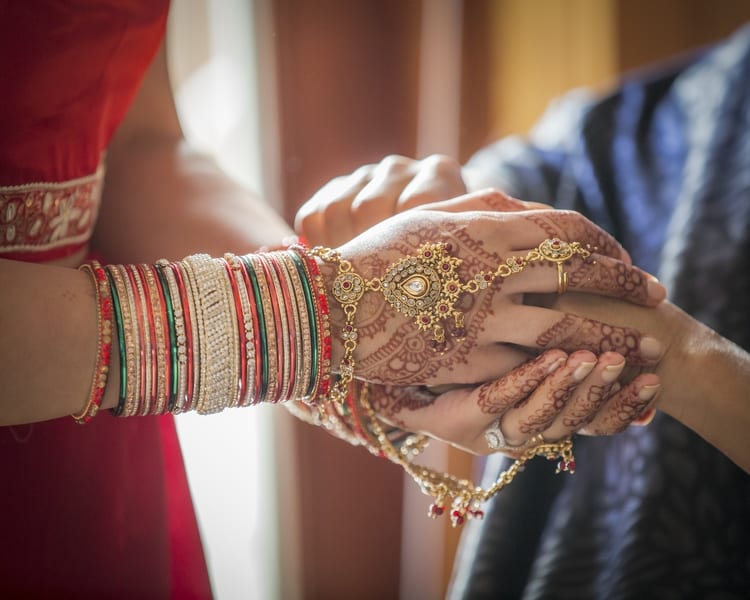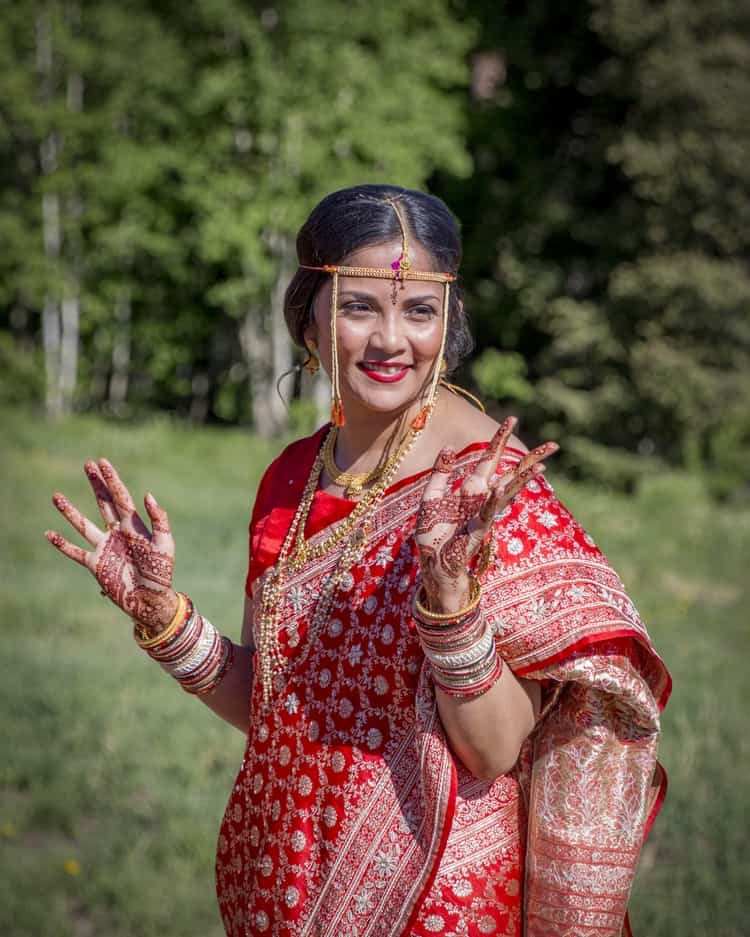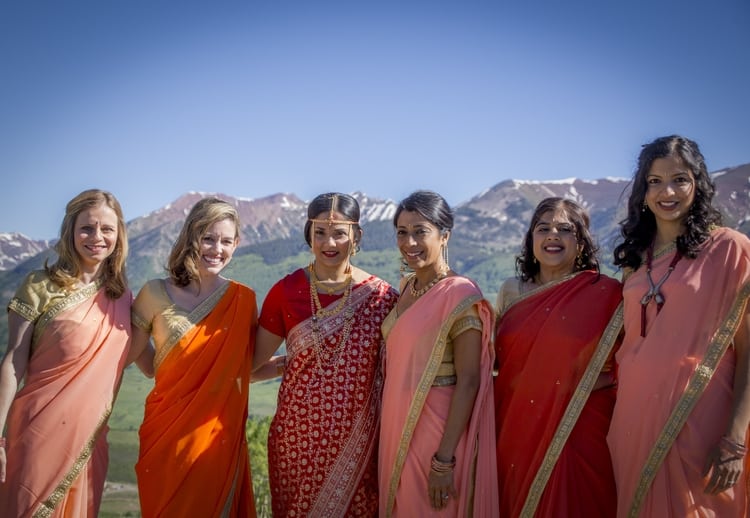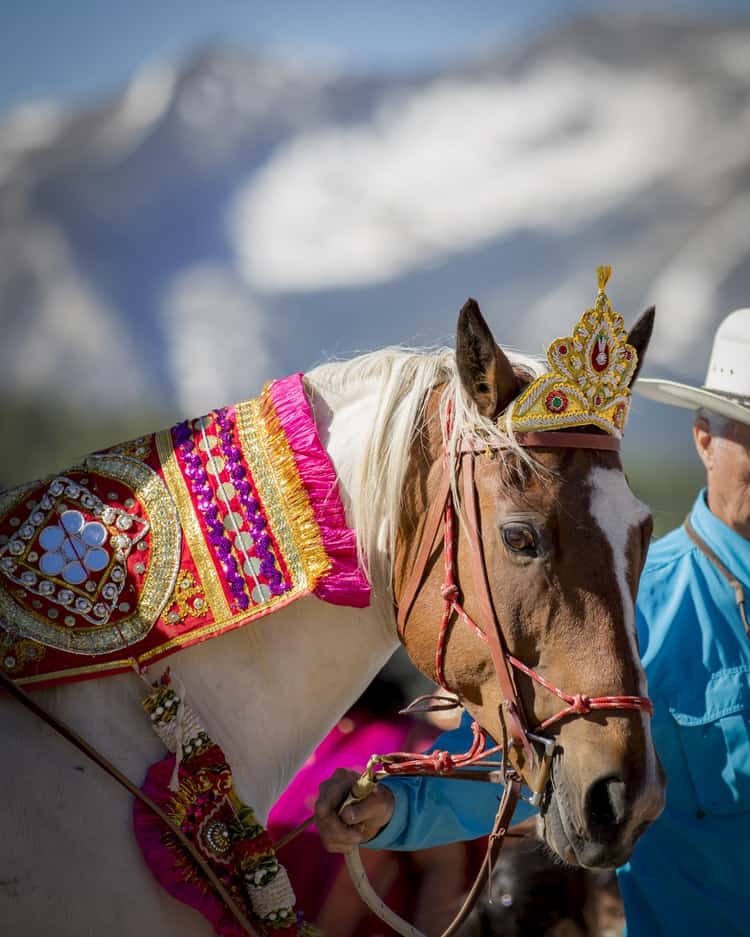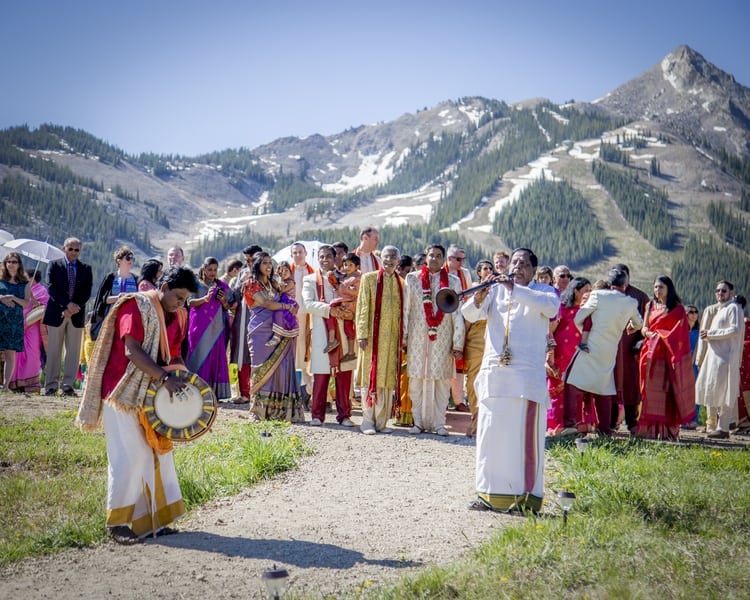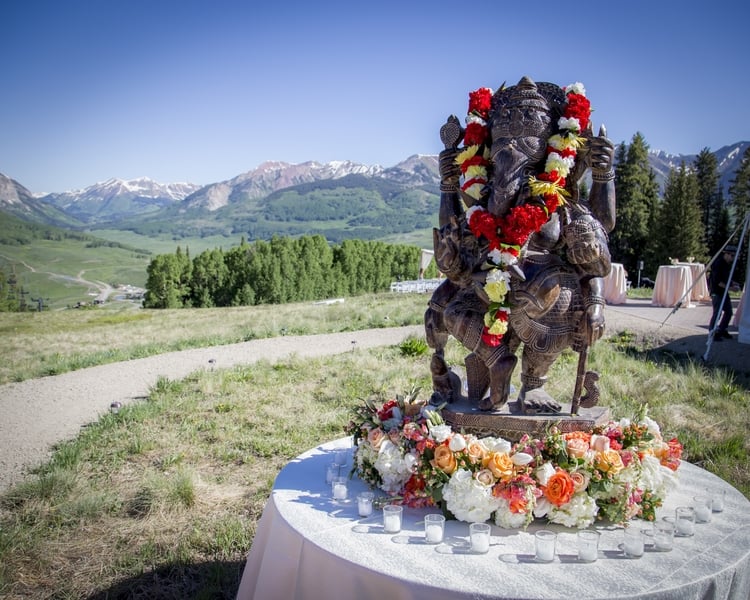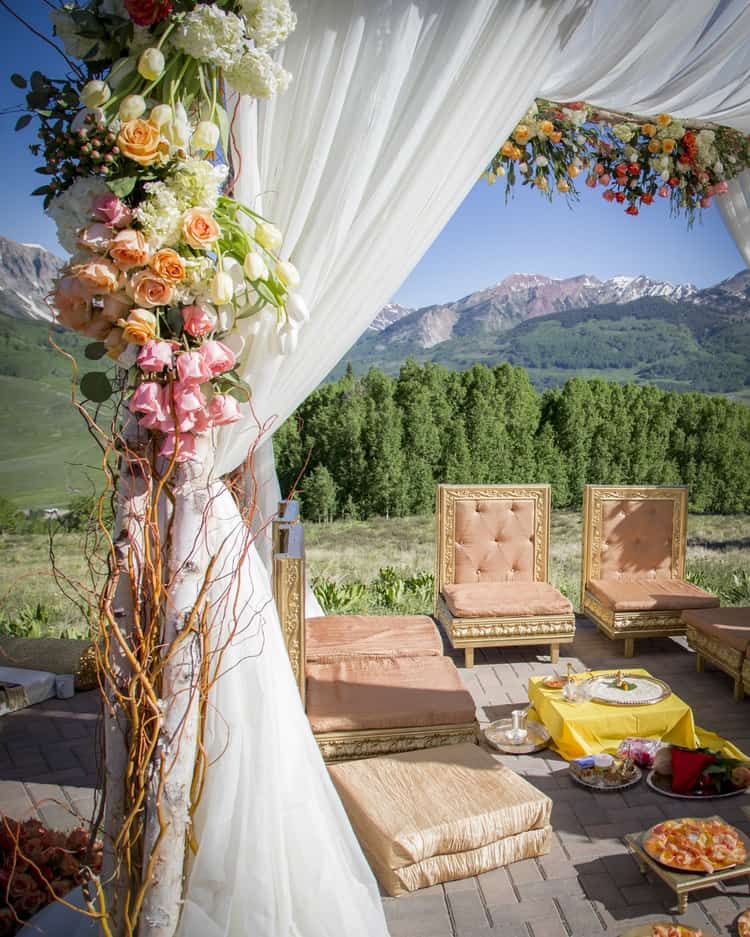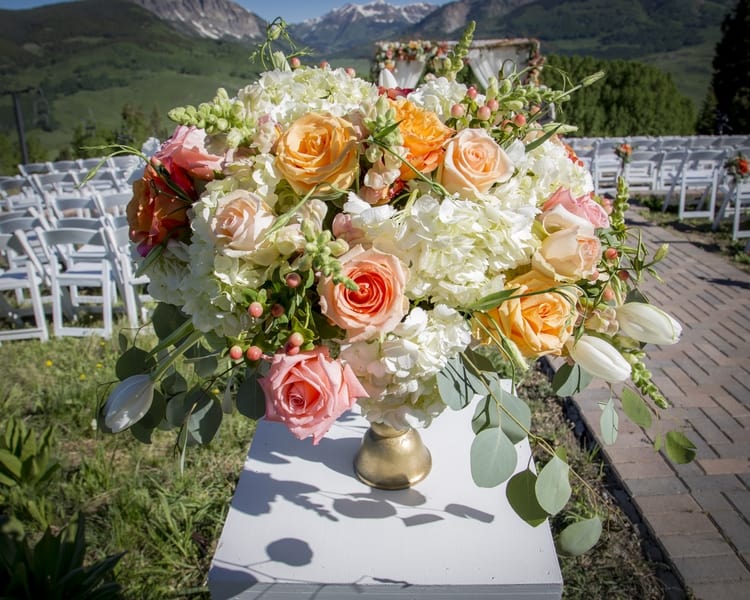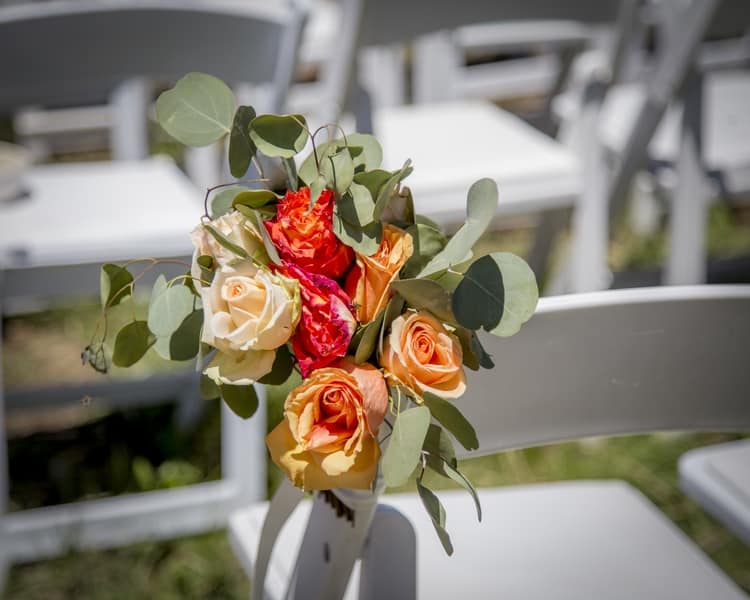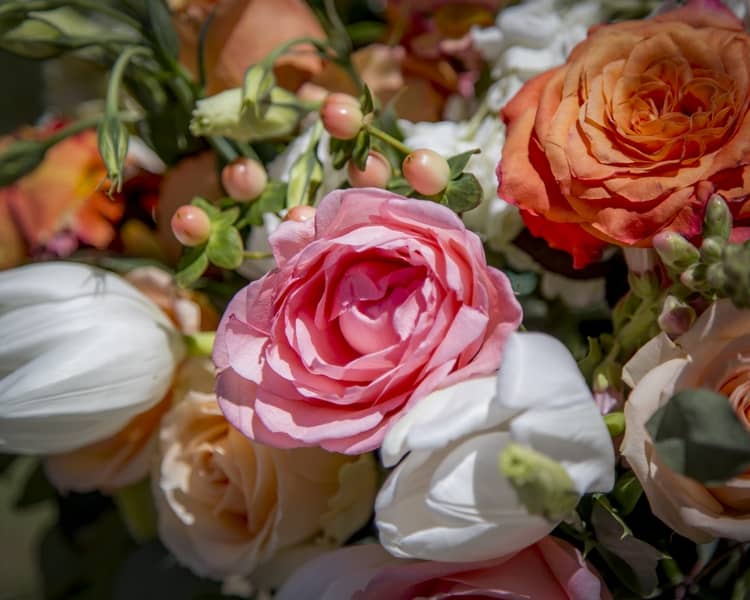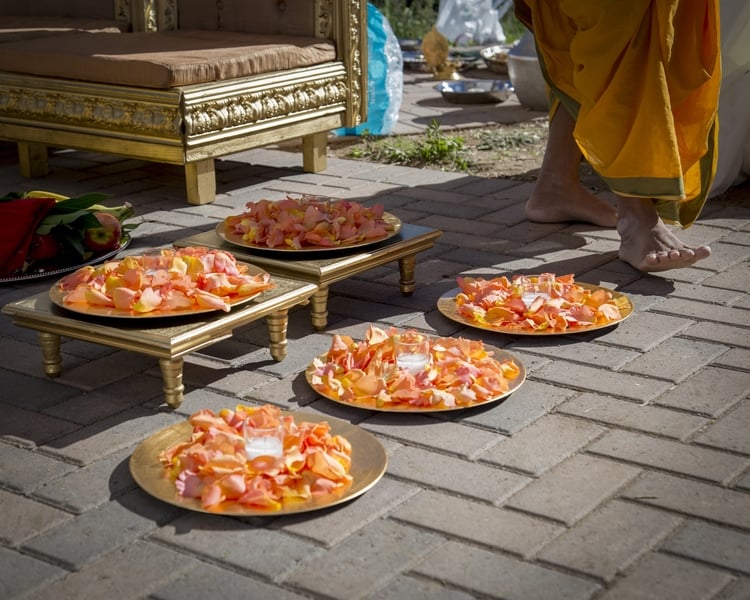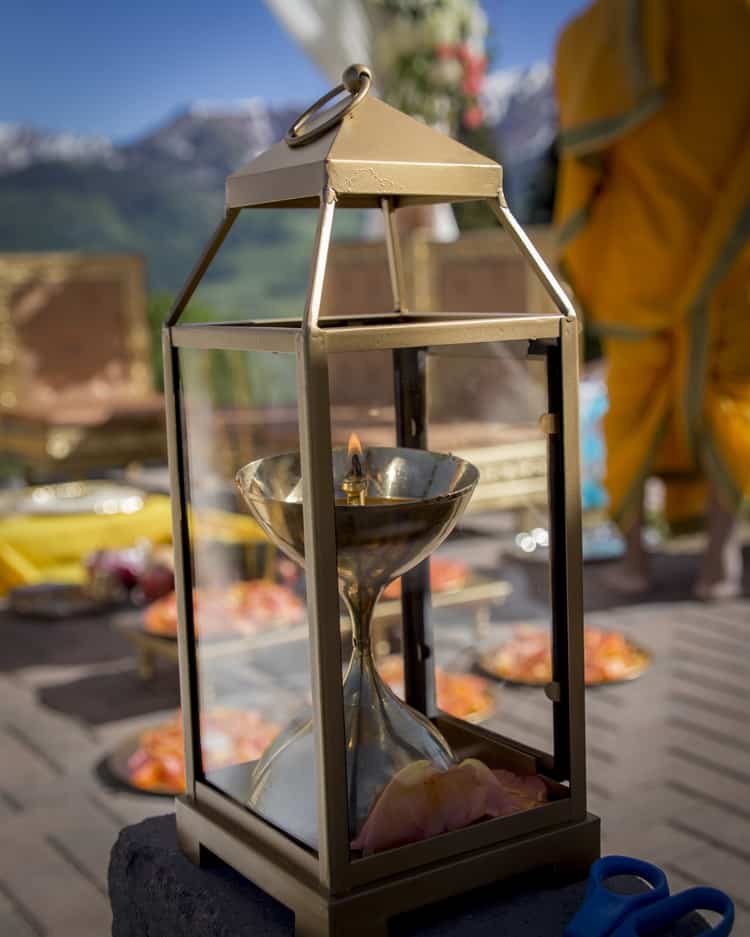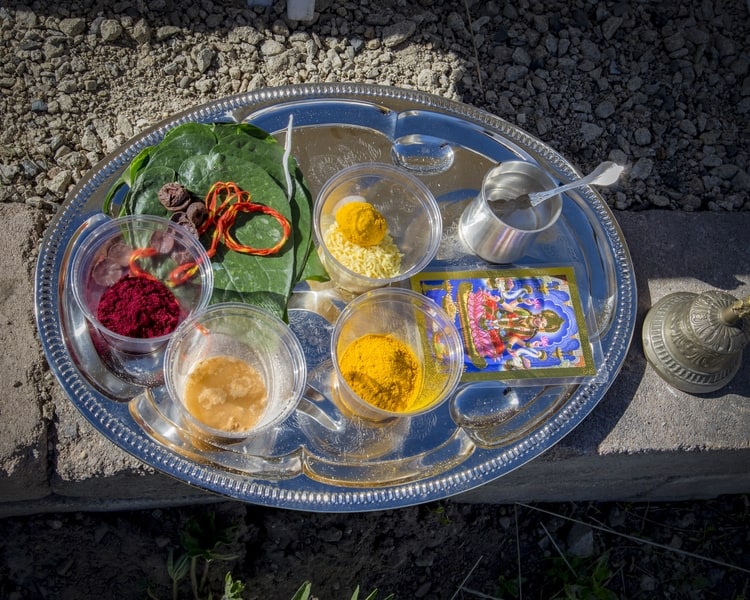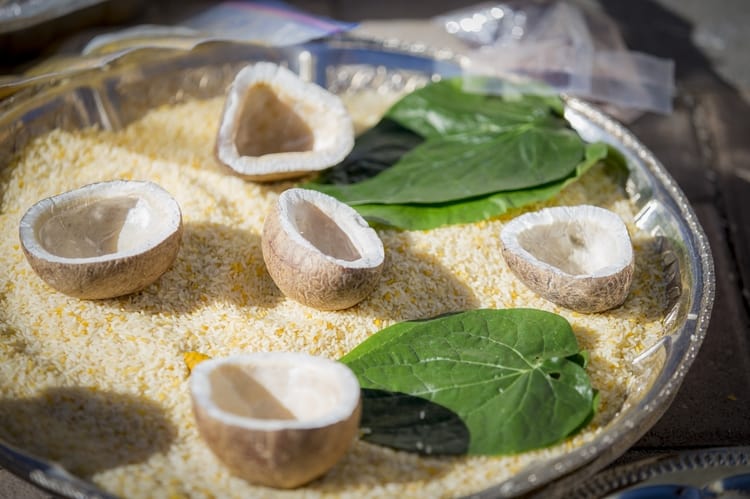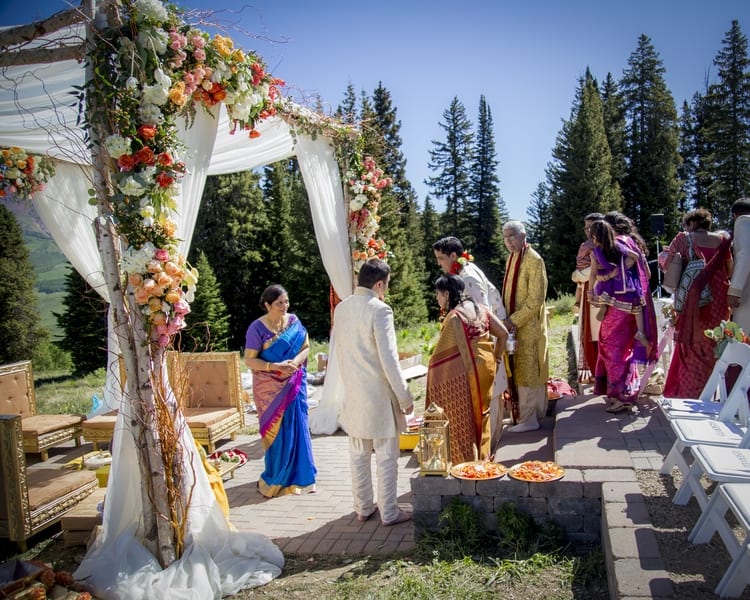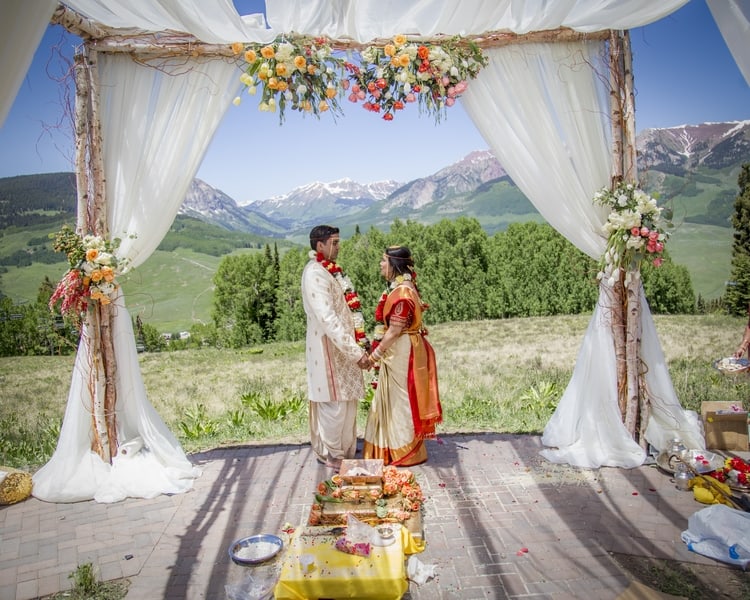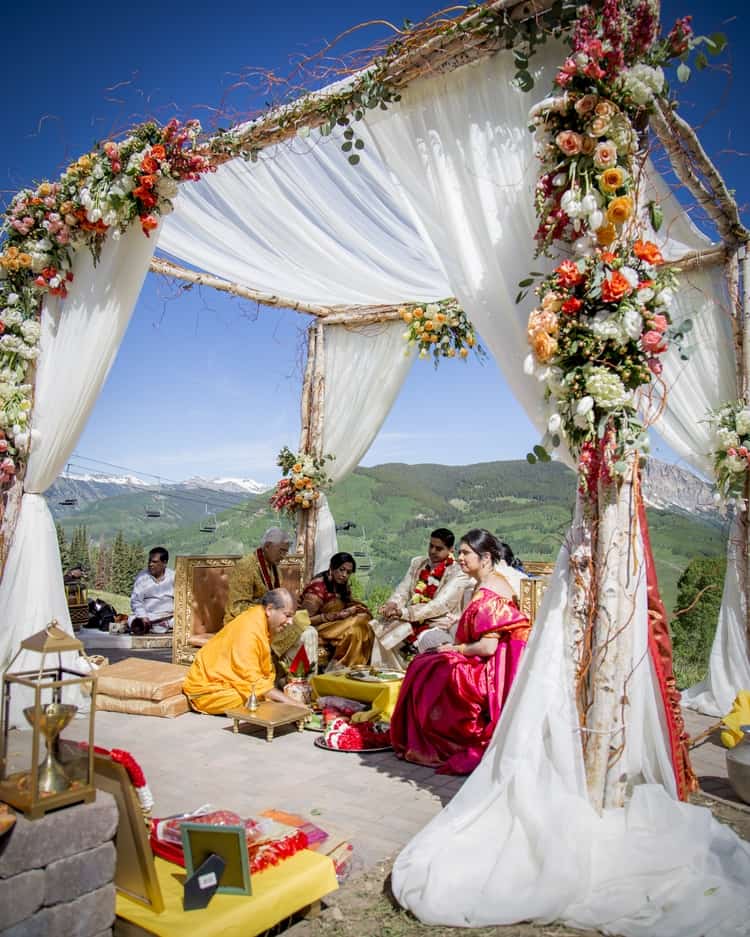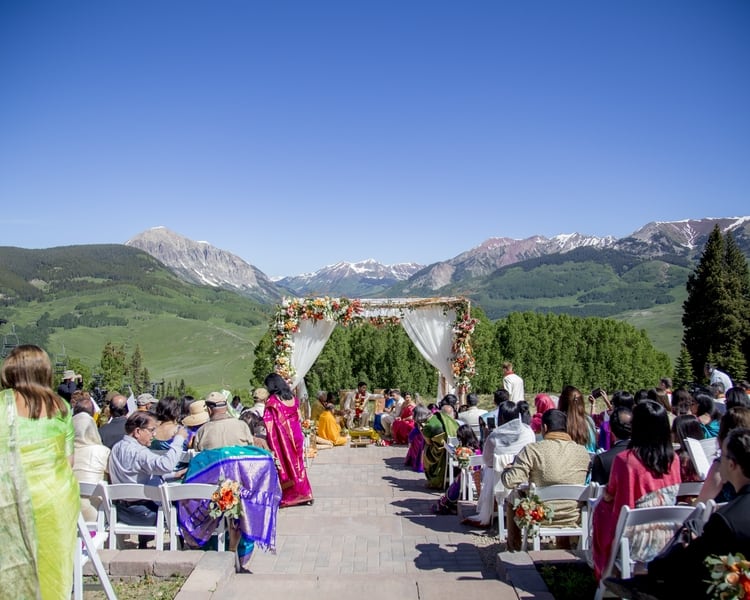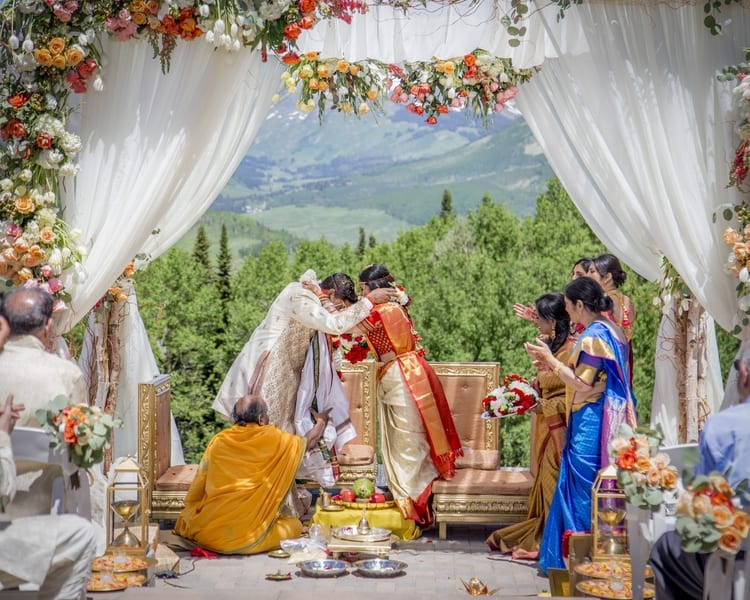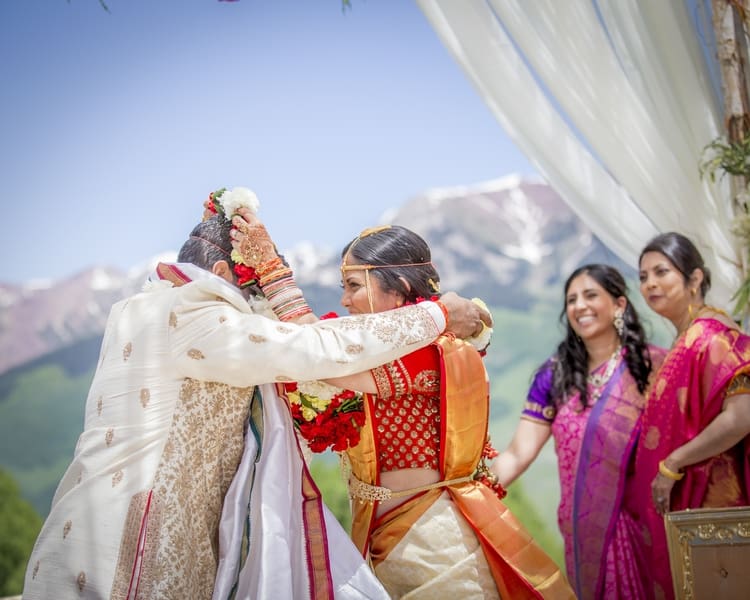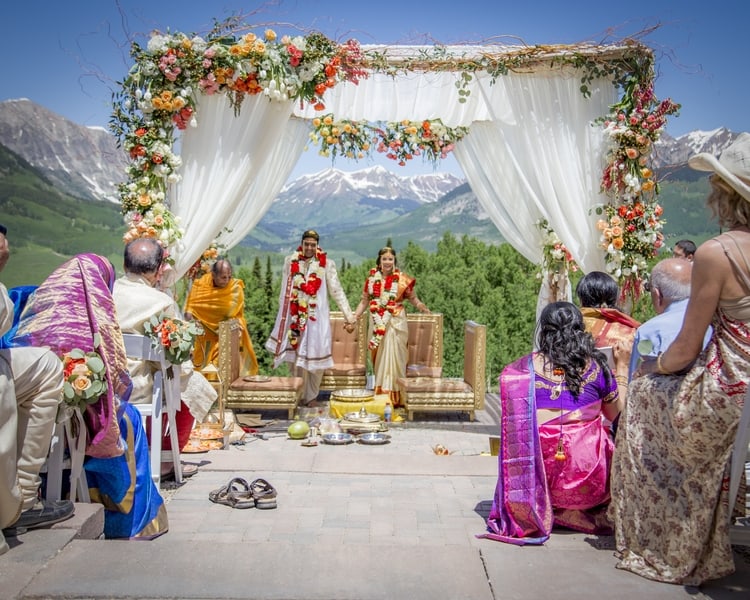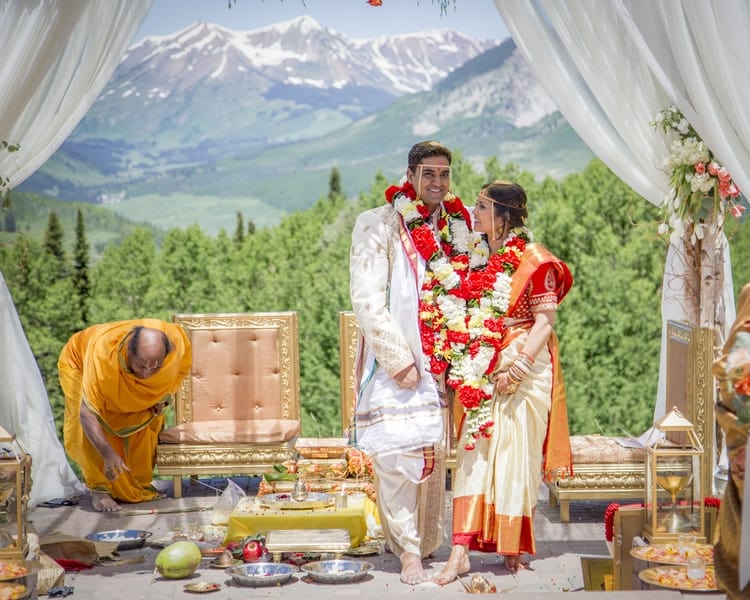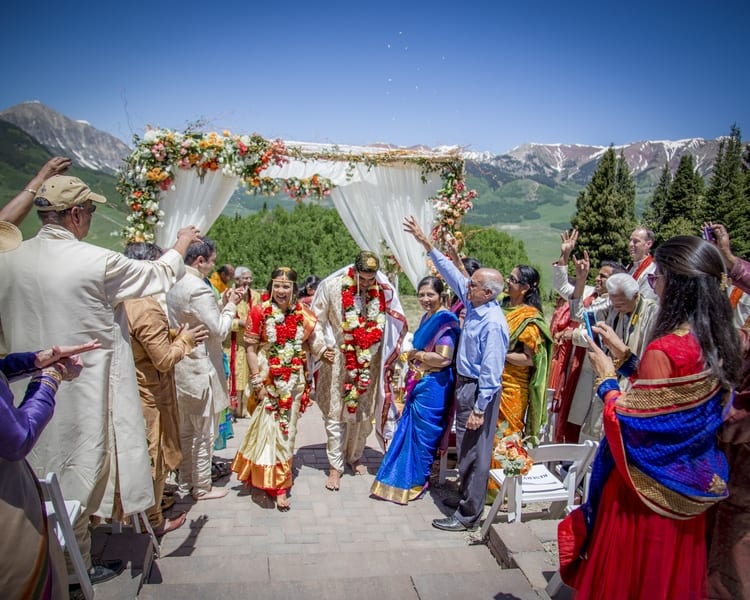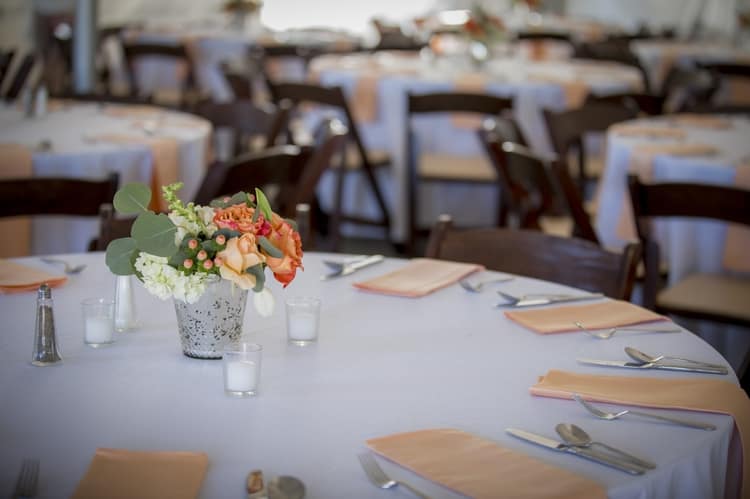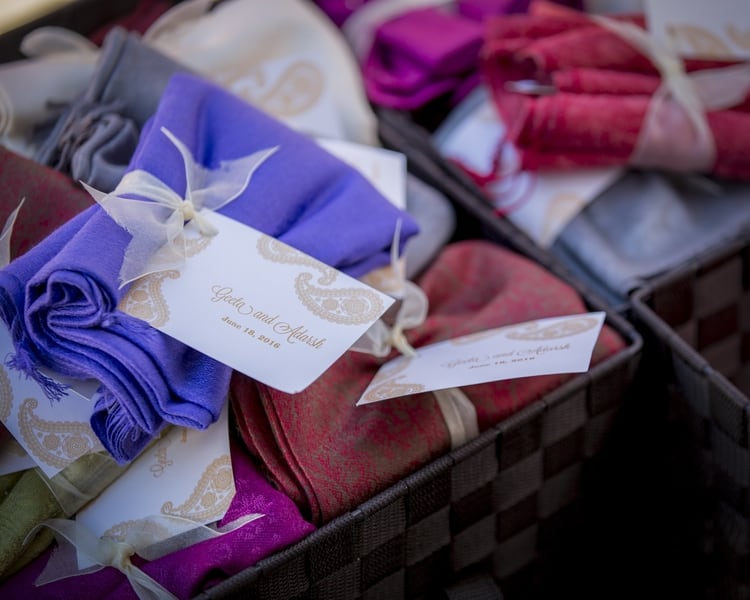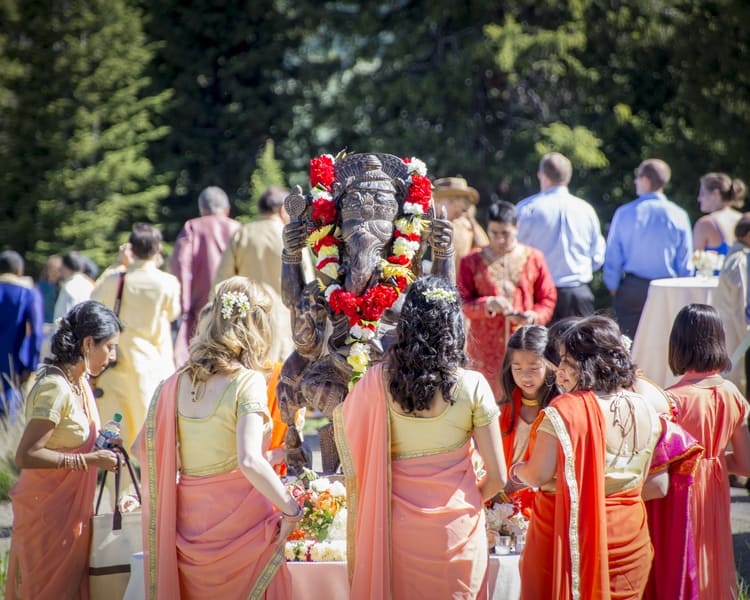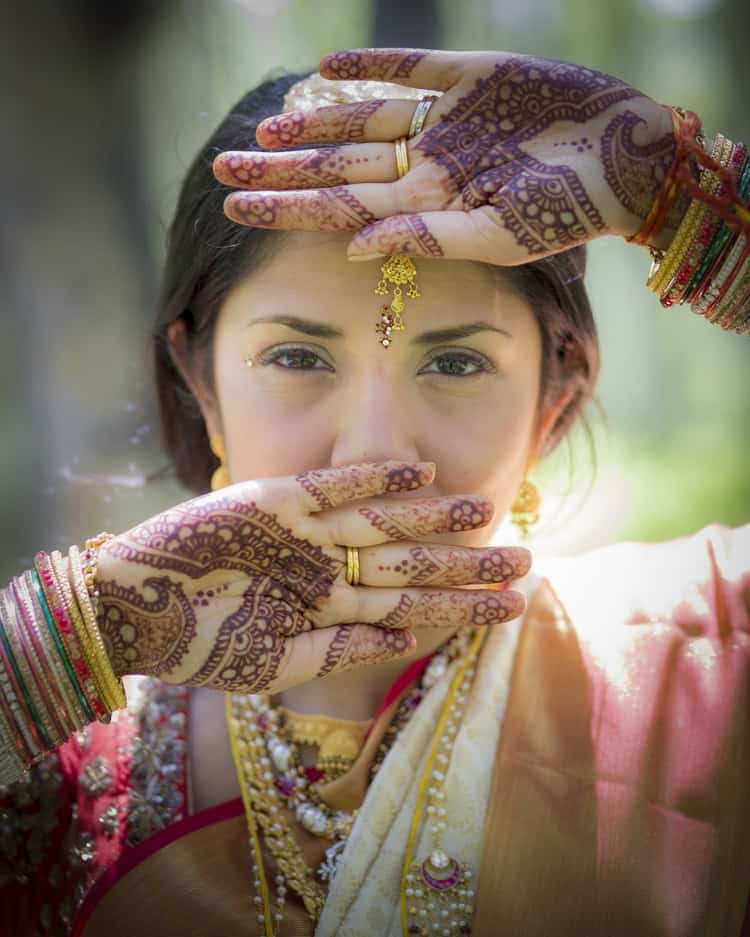 Their Story
How they met
Adarsh is an attorney and works in public policy. Born in Chicago, IL, he was raised in Indiana and is currently working for the state. He loves live music, traveling, and the Cubs. Geeta was born and raised in New Orleans, LA. She is a physician specializing in internal medicine and infectious diseases. She loves traveling, dogs and spending time with her and Adarsh's nieces and nephews. They both lived in Washington, DC for many years down the street from one another, had common friends, but never crossed paths until they moved to the Midwest. Their first date was in Chicago on a Friday night and they hit it off immediately! Over a late night slice of chocolate pie Adarsh asked Geeta for a second date …for the next night! She said yes and never looked back. As time passed, the couple fell in love.
Their engagement story
The engagement proposal was a big surprise to Geeta! Between Geeta's hospital on-call schedule changing, and her planner self trying to arrange dinner plans, she almost ruined Adarsh's proposal plans. He fooled her into thinking she was going to a baby shower for his cousin, but instead, he ended up taking her to a private rooftop and proposing on one knee against the Chicago skyline. Adarsh then took Geeta to a fun Italian restaurant where all of their siblings were awaiting to surprise her and join in the celebrations.
The details
Arranging a multi-day Indian destination wedding was definitely an adventure that they could not have accomplished without their family's love and personal attention. Geeta's mom handmade desserts and snacks for each wedding event and created paintings to place as decor at each party. Adarsh's parents spent time coordinating with the priest and shipping all the detailed items they would need to prepare a proper Hindu ceremony. Both mothers also provided personal recipes to the chefs at the venue to help create unique Indian flavors and dishes for each event.
Vendors:
Photographer: Third Eye Photography
Reception Venue & Caterer: Crested Butte Mountain Resort
Designer: Prashe Decor
Wedding Planner: Princess Productions
Flowers: FloraEventi
Transportation:Alpine Shuttles
Rings: Bradley Gough Diamond
Cinema and Video: Kasala Productions
DJ: McFarren & Reich Worldwide
Groomsman Attire: Sahil
Dress Designer: Studio East6 and Studio Elite
Apparel: Texas Sari Sapne
Cake: Wildflour Sweets