Sponsored by The Windsor Court Hotel
What an exciting time in your life – you're planning a destination wedding! I know from experience how fun it is, but I also know that it can get a little scary once you realize just how many options you have… I know, tough problem to have. But have you ever considered having a New Orleans Destination Wedding?
Here at Destination Wedding Details, we've seen it all: weddings at the beach, in the mountains, in the desert, and in pretty much every country. ALL beautiful, mind you… but through our years of observing what exactly makes for a GREAT wedding, we've surmised this: it must be FUN for you and your guests. So, ask yourself this: what city is more fun than New Orleans?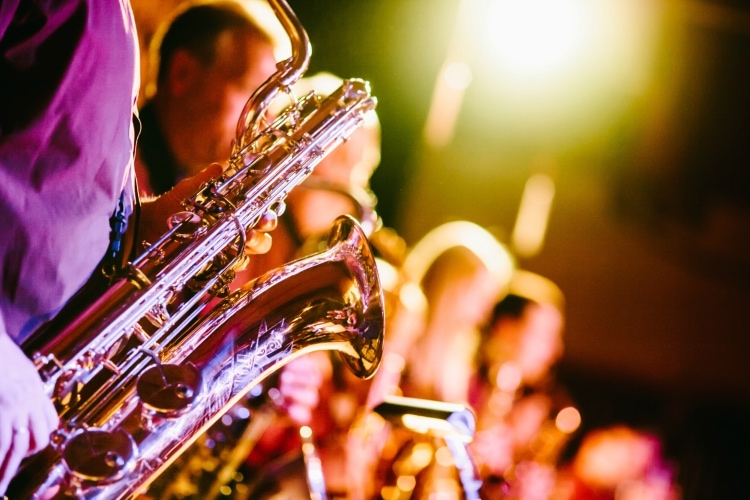 Why you would want a New Orleans Destination Wedding
New Orleans is a one-of-a-kind city and absolutely ideal for destination weddings for so many reasons. When it comes to New Orleans, some think historic buildings, rich culture, and amazing jazz. Fair enough. Others, myself included, go right for: Mardi Gras and all things eating, drinking, and being merry. Well if you ask me, that sounds like a great basis for a killer wedding!
Also, with so much beautiful architecture, and a timeless, European vibe throughout the city, it's an understatement to call New Orleans picturesque. On top of that, New Orleans is THE place for lively music. Any band you hire in the area will get the party started, sometimes even with a street parade! Imagine entering your reception led by a full marching band. That's SO New Orleans! And we all know that destination weddings oftentimes double as a vacation for you and your guests. New Orleans is a fascinating city, and SO full of culture, music, food, nightlife, shopping, and endless people watching. All of that is a recipe for a great destination wedding/vacation/honeymoon. Also, since none of your American guests will need a passport, and it's a major travel hub, traveling to The Big Easy is a cinch – and that never hurts!
Best times to get married in New Orleans
With a city as popular as New Orleans, it's smart to consider WHEN to visit. During the busy season, especially around Mardi Gras and other festivals, it can be hard to find affordable flights, hotels or venues, unless of course, you book it years in advance. But who does that? My recommendation is to look into having your New Orleans destination wedding towards the end of the calendar year. Summertime in New Orleans is just plain hot, humid, and muggy. Not a good combo for flawless bridal hair and makeup, am I right? BUT, given that New Orleans is nestled along the edge of the Gulf of Mexico, wintertime weather isn't all that bad! Even in December, NOLA's weather can be very comfortable.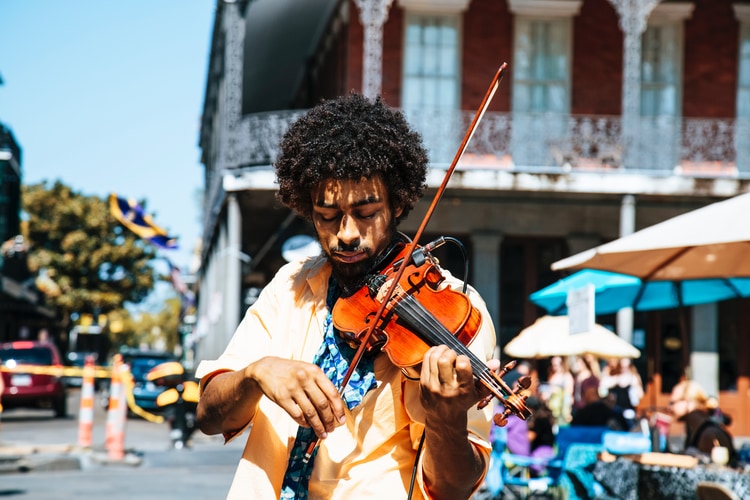 Legal requirements for getting married in New Orleans
The state of Louisiana knows how great of a destination New Orleans is for weddings, so they've made the marriage license process very easy! For out-of-state residents, judges may waive the need to see your birth certificate and even the 72-hour waiting period. If you've been previously married you'll need a divorce decree and if either of you is widowed, you'll need a certified death certificate. Oh, and both of you should be present – but that shouldn't be too hard considering you're in town to get married!
New Orleans wedding venues and hotels
Okay, so I think we agree that New Orleans as a city is just calling out for you to get married there… but now it's time to pick the actual venue! There's a lot to choose from, but I want to talk to you about the Windsor Court because it is such a unique and exclusive New Orleans wedding hotel.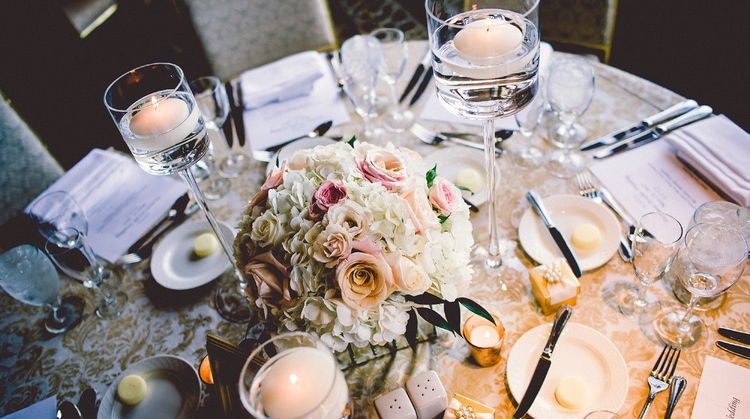 The Windsor Court Hotel is luxury, history, and charm all rolled into one fantastic "urban resort" as they like to call themselves. Located just 25 minutes from the airport, and a few blocks from the French Quarter and Bourbon Street, this hotel is perfect for you and your guests who want to experience all the city has to offer while on this trip. Amenities galore at this place, too. There is a rooftop pool, a 4-diamond and 4-star restaurant, and stunning views of the city. The spa at the Windsor Court was named the Top Spa in New Orleans by USA Today's 10 best. Perfect for pampering your bridesmaids before the wedding, or for you and the new hubby to enjoy couples' treatments. And if you're trying to work off the inevitable beignet binge, there's a fitness center as well.
This is not your run of the mill, cookie-cutter, sterile (boring) touristy hotel. The Windsor Court is oozing with New Orleans magic in every detail from the museum-quality art and European antiques that adorn the interior, to the sprawling courtyard with lush greenery and sparkling fountain outside. That is, if you find time to leave your state of the art, luxury suite! The Windsor Court is comprised of mostly suites with private balconies which is great for groups traveling in for a destination wedding. These over-sized rooms with a view are just as finely decorated as the rest of the hotel, complete with French doors, European mini-bar, dressing rooms, flat-screen TVs, and Italian marble baths.
And when it comes to wedding space, Windsor Court's attention to detail is unmatched. First, you don't have to slash down your guest list – there's room for up to 250 people! They offer everything from custom catering to décor set-up and take-down. The grand ballroom on the 23rd floor offers stunning views of the city and the river from floor to ceiling windows and outdoor terraces. Elegant crystal chandeliers and marble archways create a romantic vibe, and the outdoor garden is ideal for wedding photos.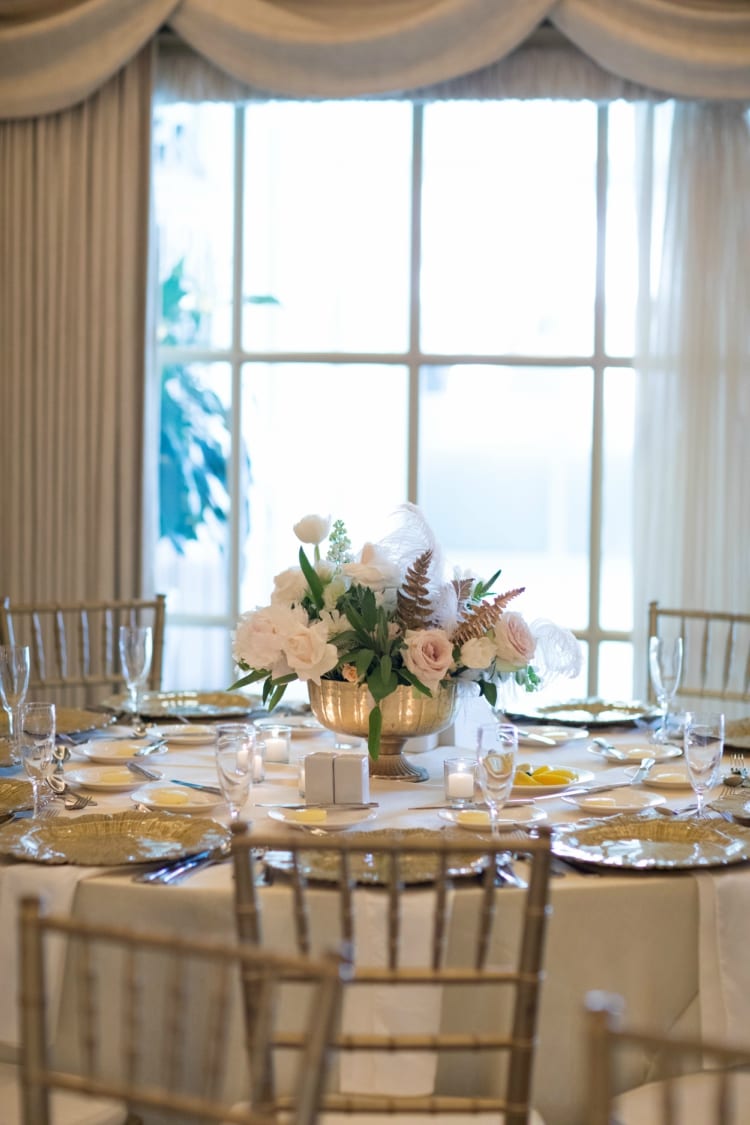 They even have award-winning wedding planners on-hand to take care of your every need.
Disclosure: This post was sponsored and authored by The Windsor Court Hotel. The opinions expressed are the author's own, and do not necessarily reflect the views of any company, agency, or organization. See Disclaimer
.