If you're thinking about getting married in Croatia, you probably have a lot of questions. This post is here to answer them. And if you've never considered Croatia as a wedding destination, we'll share some reasons why you should.
As a raging destination wedding enthusiast, nothing excites me more than when I get a chance to introduce you to an amazing destination that's been flying under the radar. There are SO many gorgeous hidden gems in this world… and today I'm here to reveal one of Europe's best-kept secrets.
Beautiful Croatia has been living in the shadow of Italy for too long… and I won't stand for it! So, I've made it my business to share just how lovely and romantic this country is, why it's an ideal destination wedding choice, and introduce you to a talented wedding planner in Croatia, who's dedicated herself to bringing your dream wedding to life in her home country.
Why Have a Croatia Wedding?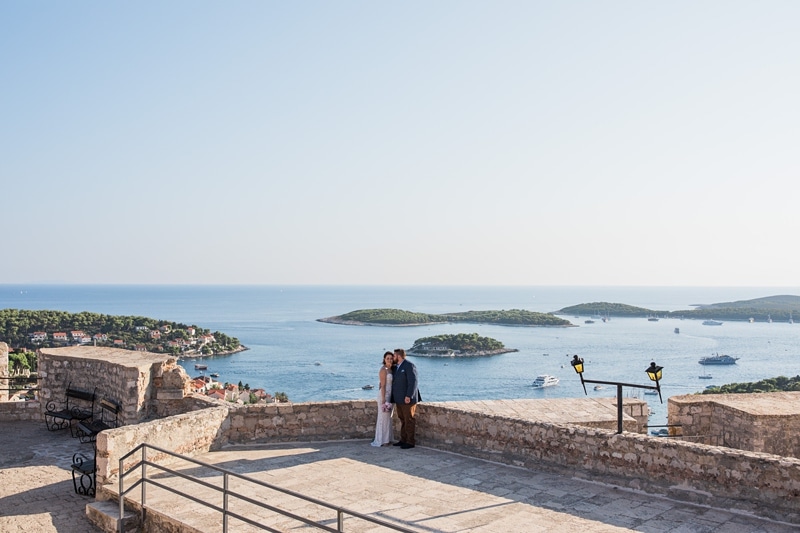 First off… Croatia has a one thousand miles long coastline that runs the length of the unmistakable Adriatic Sea, and it is dotted with over a thousand islands! If that wasn't enough, it also boasts some of the world's most quaint and historic cities full of castles, fortresses, hidden gardens, caves, mountains, and more. And that Mediterranean food – my gosh! It's a seafood lover's paradise. Need I say more?
For some couples… the thought of planning their wedding while halfway across the globe can be cause for concern. The reason so many couples pull the plug on holding their dream destination wedding is the fear of the unknown, and the feeling of being out of control. I get it! While there's nothing more romantic than saying I do in a foreign country, it's also incredibly intimidating. You don't know the language or customs, and your vendors can feel out of reach. That's why a seasoned wedding planner is a true blessing.
I was so excited to catch up with Antonia Radovančić – lead wedding planner at Something Blue Weddings Croatia. Antonia is an experienced local wedding planner with a great reputation and excellent reviews from past couples who have tied the knot in Croatia. She and the team at Something Blue Weddings are dedicated to curating custom weddings and bringing every couple's vision to life. They are there to consult, plan, design, and coordinate every detail. Something Blue Weddings can guide you through local legal policies, get your documentation done, and heck… they can even send two witnesses if you need them for an elopement!
I know there's a lot to consider when you decide to have a Croatia wedding. To help get you started, I asked Antonia to answer some of the most frequently asked questions about getting married in Croatia.
Answers to Questions about getting Married in Croatia
Tell us about Something Blue Weddings Croatia:
Something Blue Weddings is a wedding and event company based in Split, Croatia. We plan weddings all throughout Croatia but we specialize in Split and Croatian islands (Brac, Hvar, Solta, Korcula, Vis, etc). Croatia is a beautiful Mediterranean country that offers so much for couples and makes their dream weddings come true– and we are here to help make those dreams a reality. Our wedding team includes two of us; myself (Antonia) as the main wedding planner and my partner Toni as director, financial manager, and part-time wedding planner.
How long have you been planning weddings in Croatia?
Our company was started in early 2017 but I've been in the event business longer working for other companies.
What are the marriage requirements for non-residents getting married in Croatia?
There are no unique requirements for a civil wedding in Croatia for non-residents. It depends on what country the couple is from and also if they live in the country they were born in. The paperwork is different for almost every country. Because there are so many variables, couples should think about having a wedding planner to help them navigate the process. Especially because all the paperwork needs to be done in Croatia and translated by a court interpreter. I have my own interpreter so there is no situation when she will tell me she won't translate it.
A lot of couples decide to have a symbolic wedding in Croatia and do the legal part in their own country so they don't have to deal with all the legal paperwork. Every country has a lot of legal marriage requirements, but it is important and I always have to be very thorough because if even one thing is missed, the register won't marry the couple.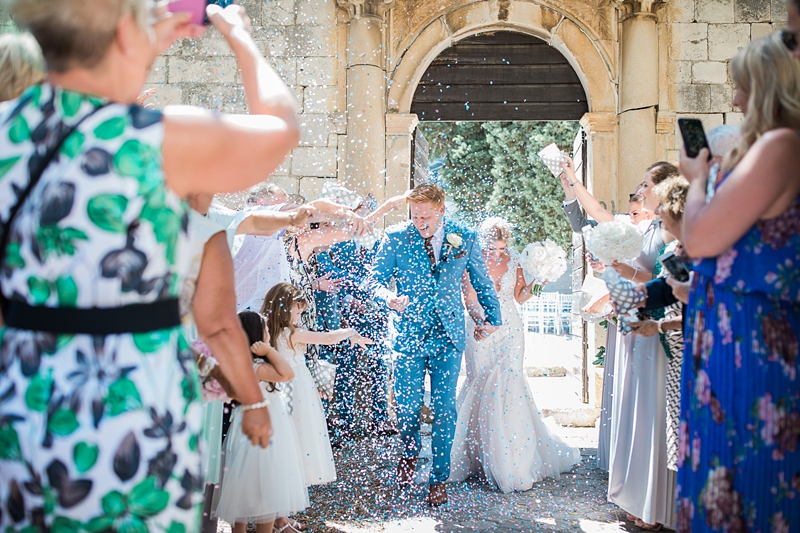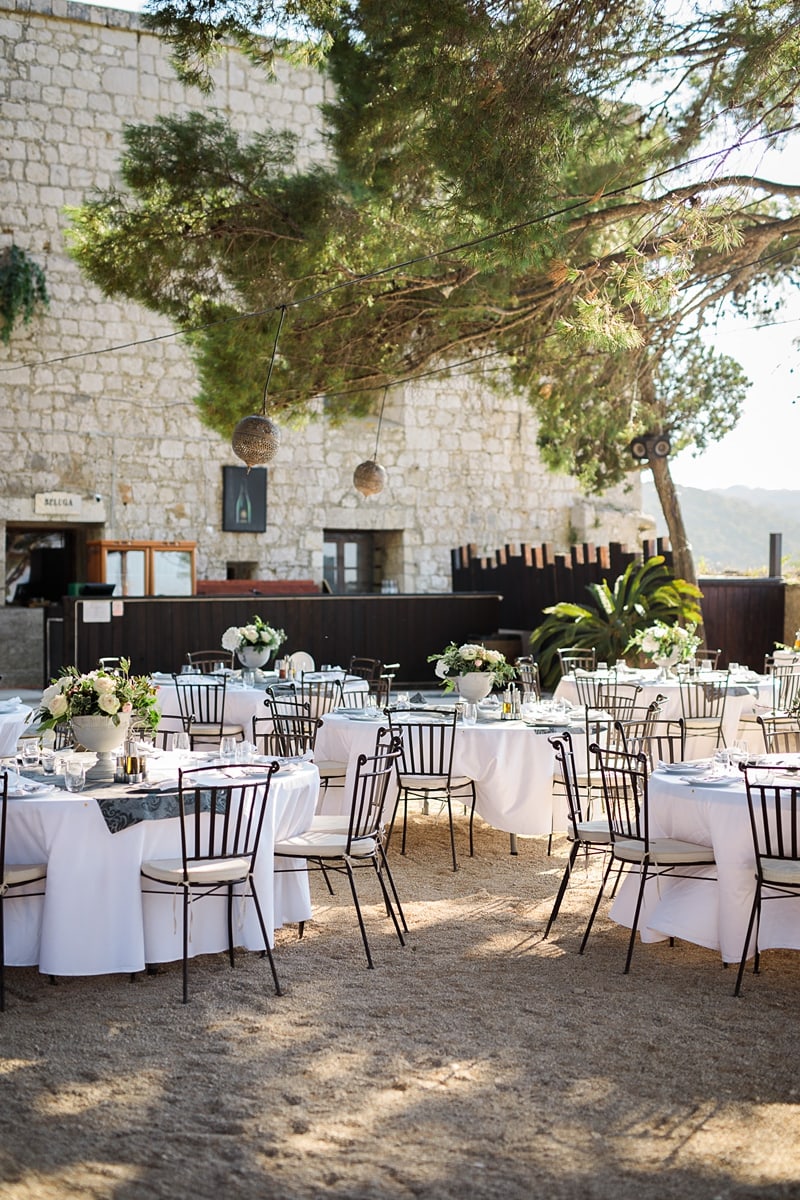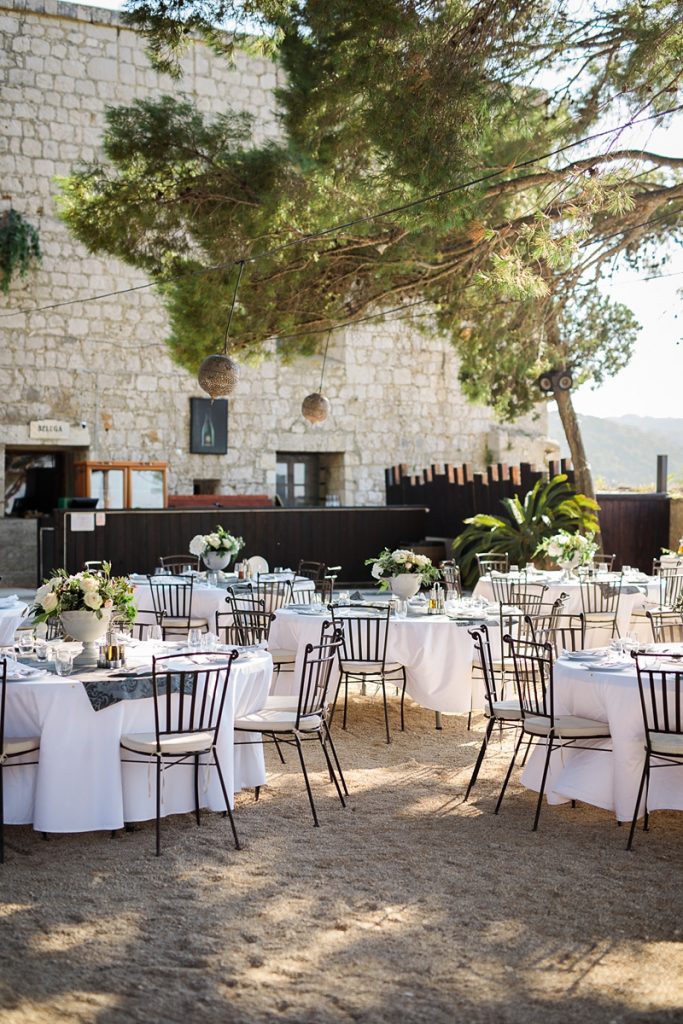 What would you say is the average wedding package price or a range of prices for a wedding in Croatia?
Many people think that Croatia is a cheap country, but it is definitely not. It is so hard to put a price to an average wedding package because it depends on a lot of factors like the number of guests, the location, preferences of the bride and groom. I would say that if you are going to have 50 people at the wedding it won't be lower than 20.000,00 euro for a package that includes all the details necessary for an amazing dream wedding. But the most expensive one I had for 50 people is 70.000,00 euro so it is very hard to put a price on a package. I like to talk to the couple first, see what they would like, let them tell me their budget, and then try to find the location and suppliers that would match their ideas and their budget.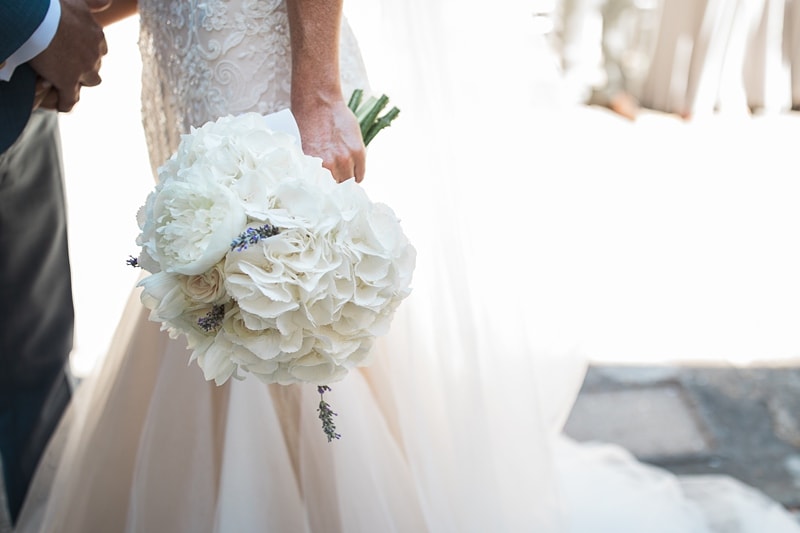 In your opinion, what are the best locations for Croatia Weddings?
I must say this is a hard question. I love island weddings! One of my all-time favorites is Fort George in Vis. What a location! It has everything– history, amazing view, sea, woods. I also like Villa Dalmacija in Split. It is a private villa with a private beach in front and woods in the back. It's such a pretty location that I would definitely recommend. Another very pretty location is Villa Polesini in Istria. It is very hard to pick just one location. There are so many beautiful locations in Croatia I could talk about them all day.
Are beach weddings allowed in Croatia?
You can have a beach wedding in Croatia. But 90% of the beaches are public and that is the reason I would avoid having a ceremony on the beach. I think of the wedding ceremony as something very private and intimate and it is very hard to get that privacy at a public beach. If you would like a beach ceremony I would definitely recommend private properties. There are a few locations where it would be possible to have a nice and more private wedding on the beach.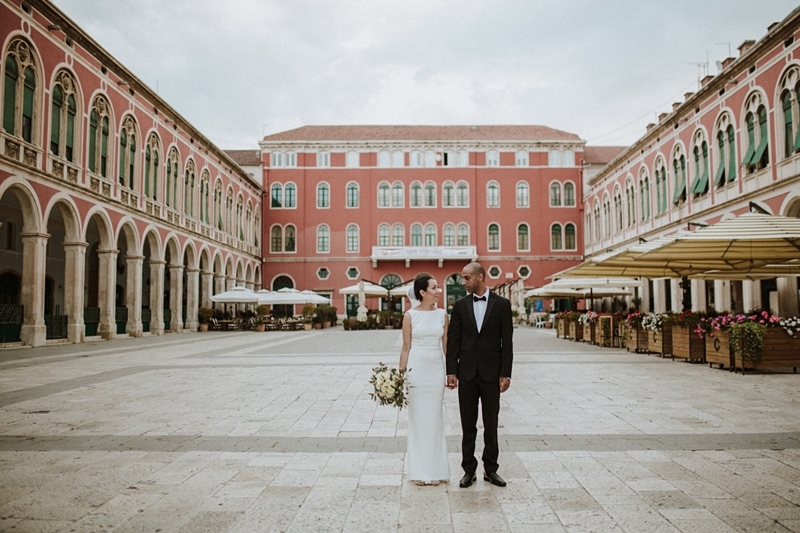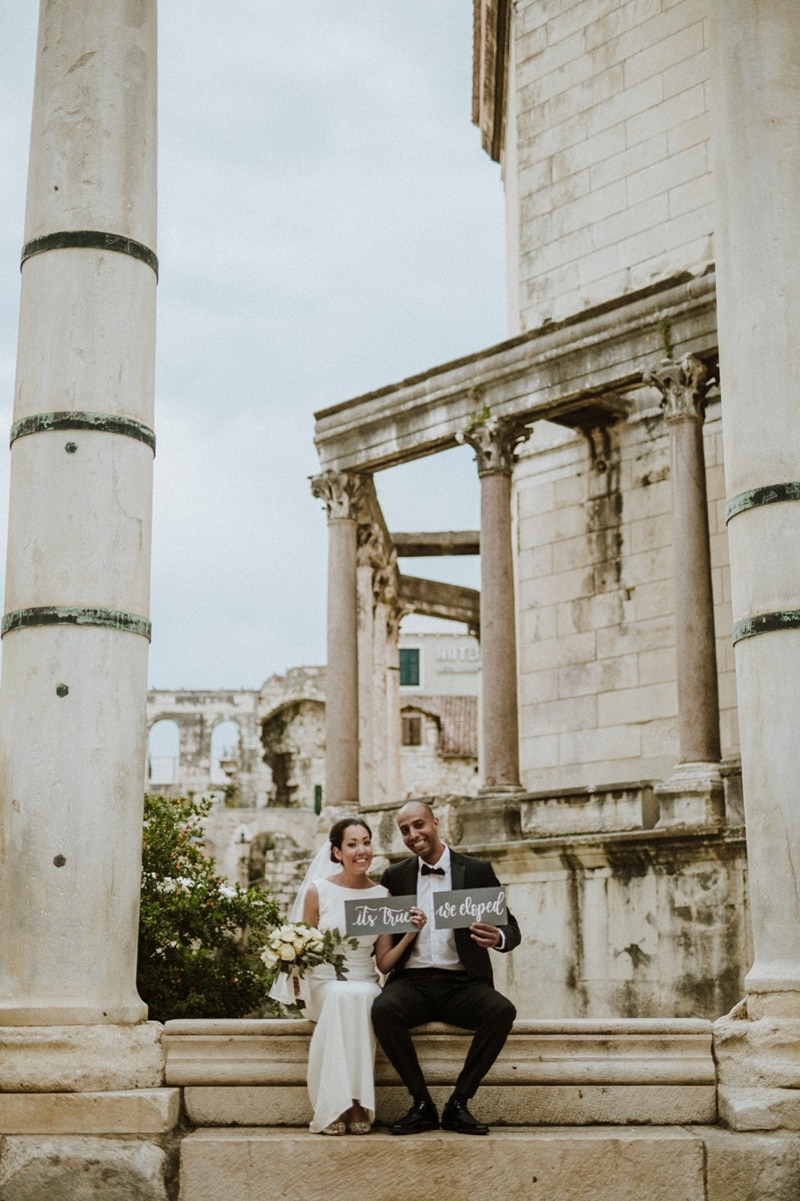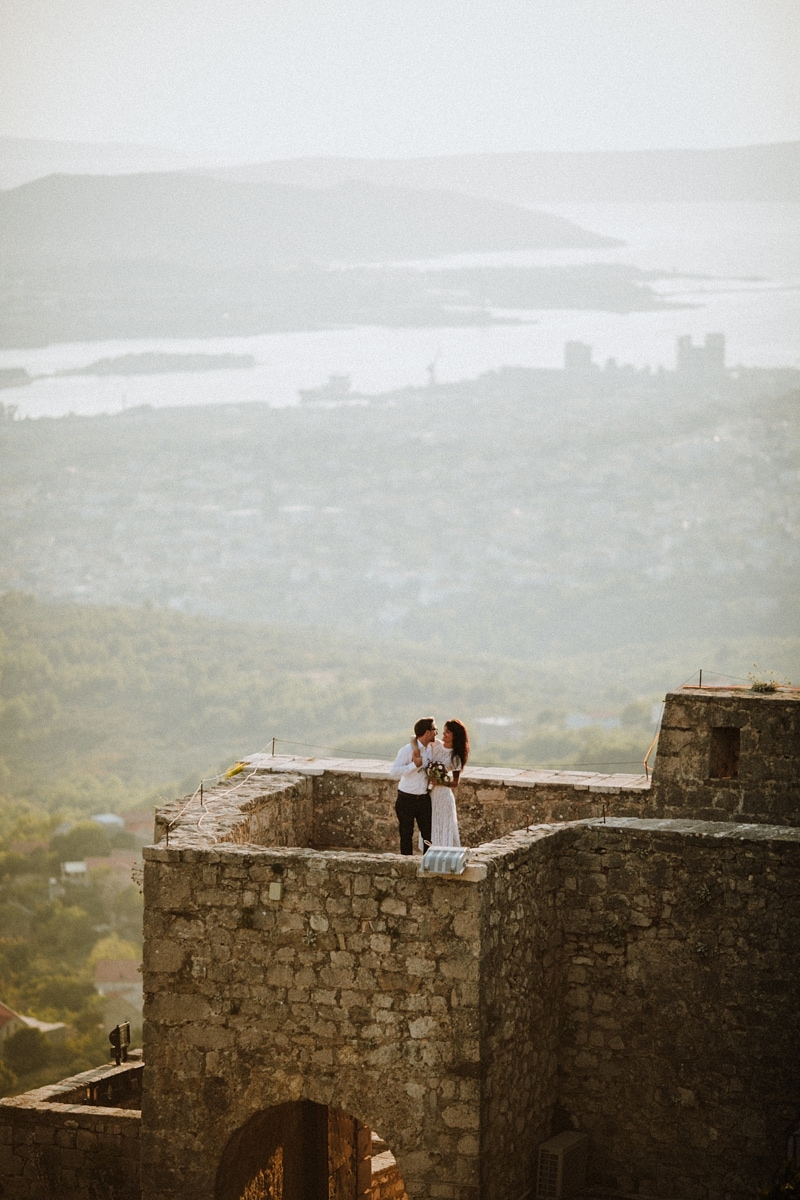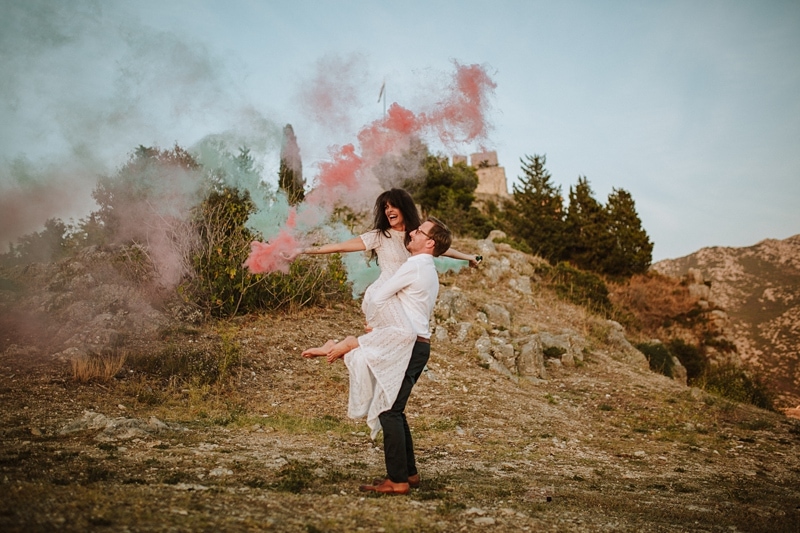 What is the best time of year to have a wedding in Croatia? Are there any dates couples should avoid?
If you ask me, I love June and early September for a wedding in Croatia. The weather is amazing at that time of year – not too hot and so nice to have an outdoor wedding. I would say I would avoid winter weddings in Croatia but this year I had the most amazing Christmas wedding, so I must say there is an amazing location and an amazing city for every time of the year in Croatia. If you are looking cost-wise then it is always a bit cheaper in April and May and after October. But it is worth it to have a June or September wedding if you ask me.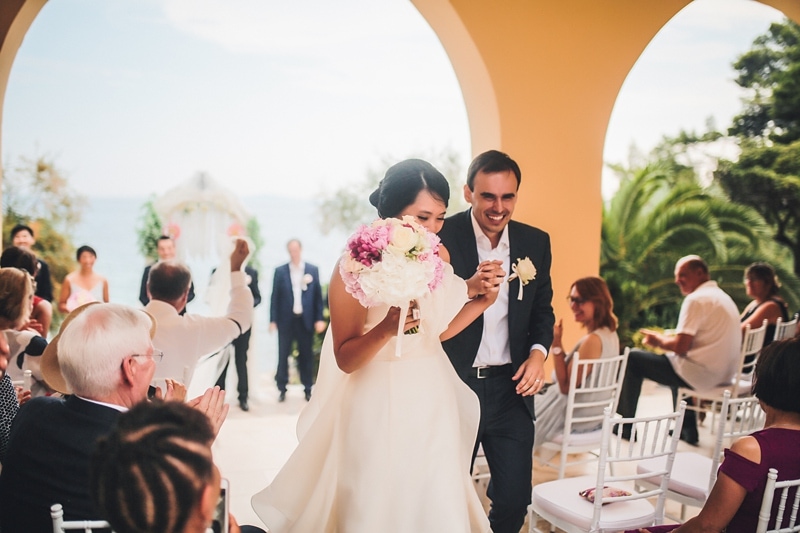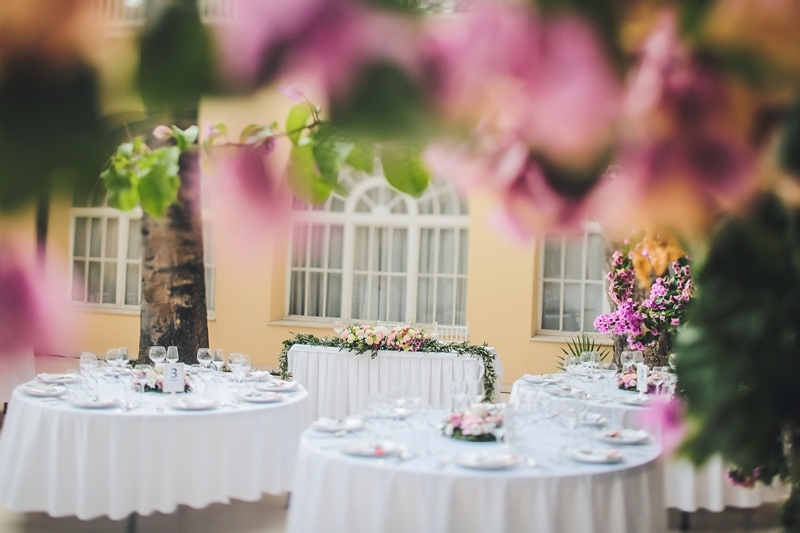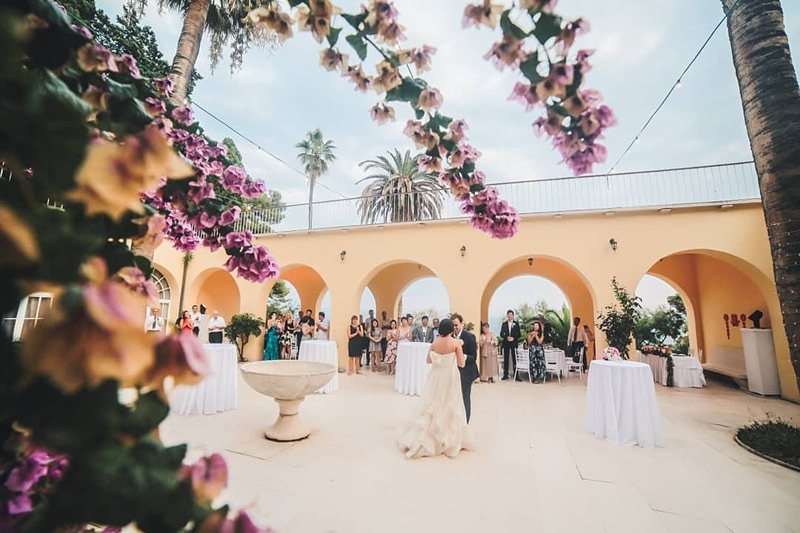 Can you tell us a little about the services you offer to destination wedding couples getting married in Croatia?
We offer full wedding planning and coordination, partial planning, wedding day coordination, elopement planning, and also pre or post-wedding event planning and consultation.
Our service includes:
Unlimited consultations, e-mail access, and phone calls
Document processing
Information for obtaining the documentation required
Location suggestions and one site inspection included in wedding planning price
Court interpreter for the ceremony
Supporting documents developed by us, such as; contract, wedding checklist, budget, and timetable of the wedding
Professional supplier recommendations
Two witnesses, if needed
Pre-wedding meeting service by SB wedding planner
Assistance and coordination on your wedding day
Legalization of your wedding certificate at the court of law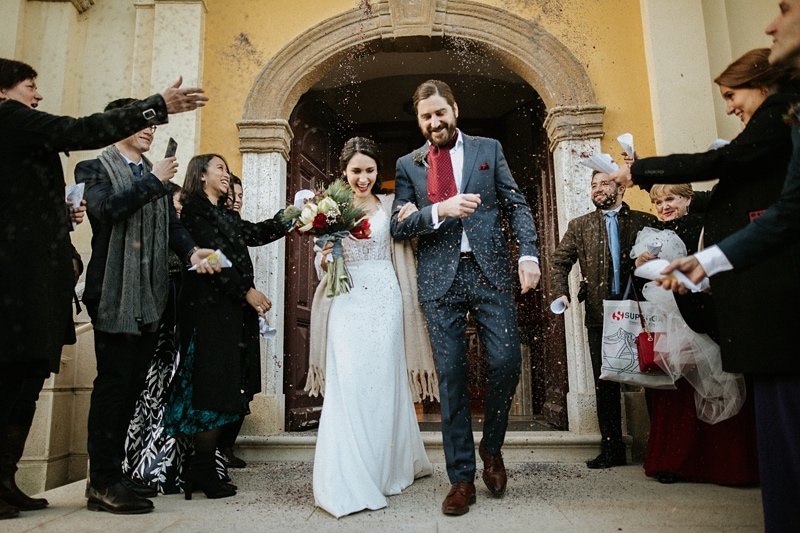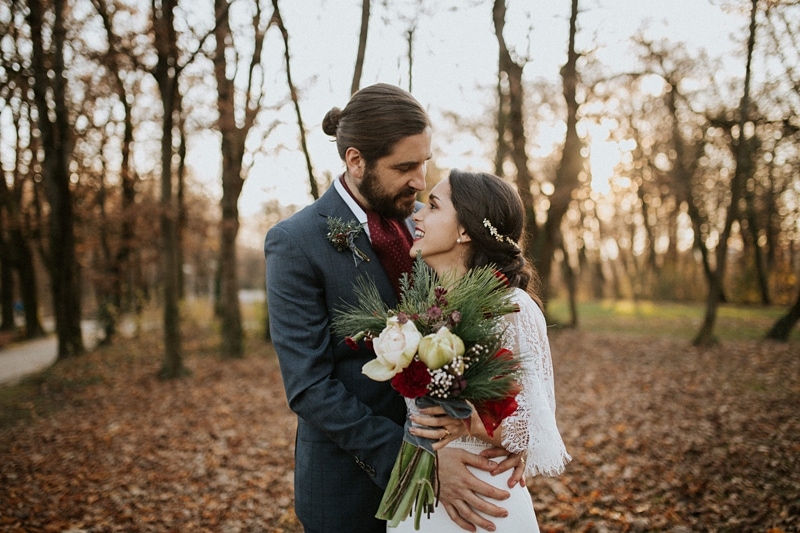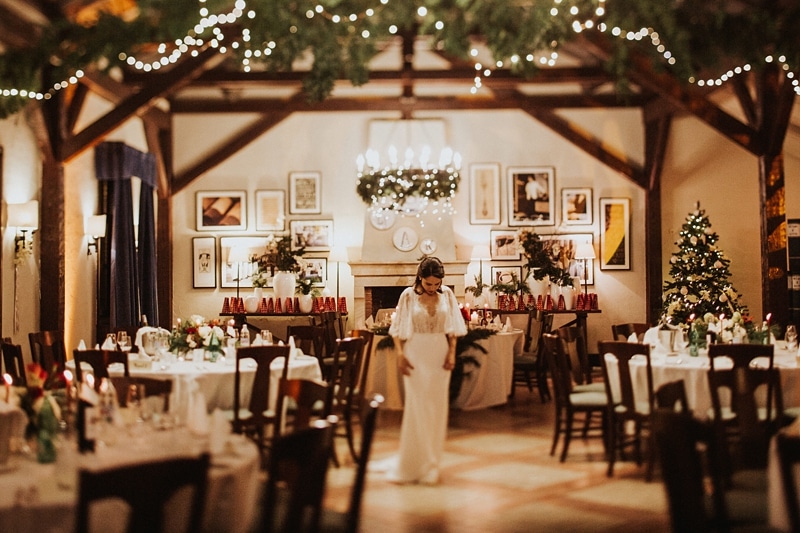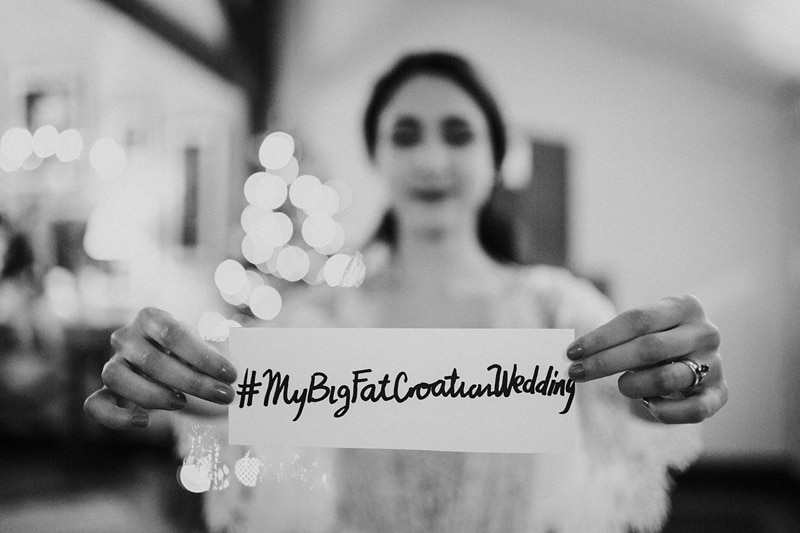 Contact Something Blue Weddings Croatia
I want to give a huge thanks to Antonia from Something Blue Weddings Croatia for taking the time to answer all of our questions about getting married in Croatia. I hope that now you feel just a little bit more informed about the ins and outs of getting married in Croatia. When you're getting married in a remote location it is so important to have someone in your corner who knows the lay of the land.
Go to Something Blue Weddings to contact them about planning your destination wedding in Croatia.