Destination weddings are supremely romantic, exciting, and memorable… but they're a lot of work to pull off! Once you've picked a destination, you may be wondering how to approach the planning. Should you hire help? What's the difference between working with a travel agent vs. a destination wedding planner vs. a resort coordinator? What kind of services do they offer, and is it worth it?
I know from experience that when you're first starting out, all the different options can make your head spin. When it comes to destination wedding planning, there is no one size fits all. Here at DWD we're dedicated to sharing all the info you need to help you make the best decision for YOU.
That's why I'm so excited to partner with Love at First Site, a full-service destination wedding planning company who is here to share their expertise and insider knowledge. They helped me break down everything you need to know about hiring a destination wedding planner.
Should you Hire a Destination Wedding Planner?
We're not big fans of telling anyone what they "should" do when it comes to their destination wedding because everyone's situation is different. So the honest answer to this question is, it depends. If you're extremely organized, have experience planning travel and big events, don't get easily overwhelmed, and have a lot of time on your hands, you might be fine without a planner. But if you're a busy couple with minimal spare time, or you simply don't have the organizational skills or patience to tackle this on your own, investing in a destination wedding planner is probably the best thing you can do to save time and reduce stress.
Way too often, couples describe planning their wedding as "a second full-time job." That's because, well, it's work! Add to that, when it's a destination wedding you're oftentimes faced with language, time zone, and cultural barriers to overcome.
There are countless reasons to hire a destination wedding planner. But I think it's important to point out the trust factor. It's absolutely essential to know you're working alongside someone with your best interests at heart who will protect you from bad deals or subpar service. I like to think of destination wedding planners as your hired guardian angel.
Of course, all vendors claim to be the best, promise the best service and pricing, and will say whatever they can to convince you to book with them. For most people, planning a wedding is a one-time thing. So unless you're in the industry, or have planned a wedding before, how would you really know the difference? A destination wedding planner has a wealth of insider knowledge, great relationships and connections, and is at YOUR service. At a time when you need it most, they have your back.
What Exactly Does a Destination Wedding Planner Do?
Good question! A GOOD destination wedding planner is well versed in a variety of cultures, has visited several different types of destinations, can coordinate despite time zone differences, stays on top of the latest trends and styles… and is a logistical wizard! They have a keen eye for finding reliable vendors, can negotiate great deals, and fully understand and respect their client's needs while offering constructive, professional input to bring the vision to life.
To get what you need out of a wedding planner, you must understand their different offerings, consider their expertise, and choose one that most closely matches your needs.
Maybe you need help coordinating travel and communicating that out to your invited guests. Perhaps you need help getting bids on different vendors in your destination for things like flowers, food, music, makeup, photography, and more. Maybe you need someone to help coordinate a site visit. You may even want someone attending your wedding to ensure all the moving parts run smoothly.
For many couples… you need all of the above! A GREAT wedding planner will cater to your exact needs, tailoring a package to fit your budget and comfort level.
What's the difference between a destination wedding planner and a destination wedding travel agent?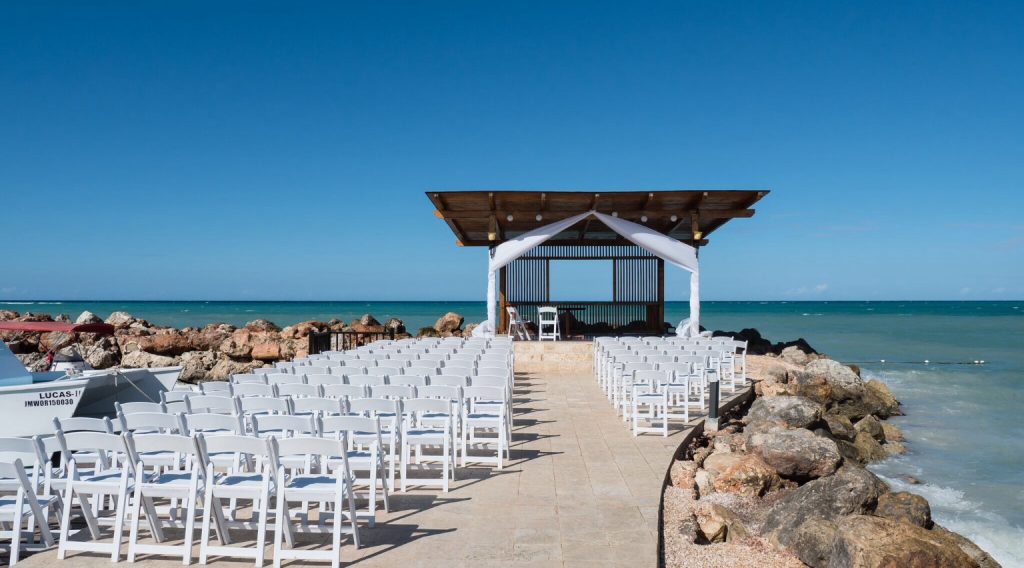 When you start looking into a destination wedding, you'll discover that there are quite a few different types of helpful professionals in the industry. And they all serve important but different roles.
Destination travel agents will help plan yours and your guest's trips (flights, resorts, and airport transfers), but not the wedding itself. They can help you choose a destination and resort, and they'll book the entire trip for your group, usually at a better rate than you can find on your own. They're also a great resource when the unexpected happens such as cancelled flights due to bad weather or a worldwide pandemic that shuts down the world.
A travel agent usually comes at no cost to you because they earn their living from commissions. But, something to be mindful of when working with big travel agencies early in your process, is that many times they have partnerships with select resort brands, so are more motivated to push you towards booking with whatever resort will earn them a higher commission even if it's not the best fit for you or your guests.
If you go with a full service destination wedding planner such as Love at First Site Destination Weddings, you'll enjoy the perks of having someone help with travel AND your wedding. And since you pay them, they are at YOUR service and not motivated by commission.
They'll dig in to find a wedding venue that fits your budget, style and preferences. If you love all-inclusive resorts, great! They'll plan your wedding at an all-inclusive resort. If you're looking for something more intimate and off-the-beaten path, Love At First Site Destination Weddings can help you book your wedding at a private venue, secure all the vendors and recommend hotels, private villas, or any other lodging that meets yours and your guest's needs.
What's the difference between an on-site resort wedding coordinator and a destination wedding planner?
So, what does a destination wedding planner do that the resort coordinator can't do? Now this is a question we love to answer because when it comes to a destination wedding planner and a resort coordinator, there are so many similarities – but it's the differences that, well, make a difference!
Most resorts have their own wedding coordinators that can help you with the day-of details, but they're not going to hold your hand throughout the entire planning process the way a destination wedding planner would. A common downside to working exclusively with an onsite coordinator is that while they certainly know the resort and are experienced and wonderful, they're usually tasked with juggling multiple weddings at once. Larger resorts can accommodate several weddings on the same day, so you're not always guaranteed the resort coordinator's undivided attention. And again, the resort coordinator is ultimately an employee of the resort, while your wedding planner works for you and will have your best interest at heart.
When you work with a destination wedding planner from Love At First Site Destination Weddings, they can plan your wedding from A to Z. Literally everything from touring and selecting a venue with you, to vetting and booking vendors, planning your bachelorette party, helping your group book travel, recommending things to do while at the destination… and they can even attend your wedding to help with little to-dos and last-minute tasks like assembling welcome bags. I mean it, ANYTHING you need, your destination wedding planner is there to assist.
Ultimately you have to remember that your wedding planner is the best person to ensure everything goes according to plan the day of your wedding… because shoot, they helped MAKE the plan!
What sets a destination wedding planner apart from a local wedding planner?
If you're planning a wedding far from home, a local planner may seem like a great option. They know the lay of the land, and have the best recommendations for food, activities and more, right? Yes, for the most part. We don't recommend against working with a local planner. We just think you should consider them as a bonus helping hand, not the ONLY helping hand.
With a local planner there may be a cultural, time zone, or language barrier that can impede the process and cause you some frustration along the way. For example, if your dream destination wedding is in a relaxed beach destination, the locals themselves may be very relaxed, laid back, and simply not possess the same sense of urgency as North Americans. This disconnect can lead to disappointment for couples who prefer the assistance of someone who is quick to respond.
If you're in North America and getting married in Europe or Asia, the time difference means you may be getting answers to your emails in the middle of the night, when you're sleeping. And then it'll take the same amount of time for the planner to get your response. It can be stressful waiting days for an answer to just one question. But…you can have the best of both worlds! Chanell Facey, co-founder of Love At First Site Destination Weddings told us that they are actually more than happy to split duties and coordinate hand-in-hand with a local wedding planner. Since they have worked with people from all over the world, they are entirely used to it and capable of serving as a liaison to seamlessly bring your wedding vision to life.
How much does a destination wedding planner cost?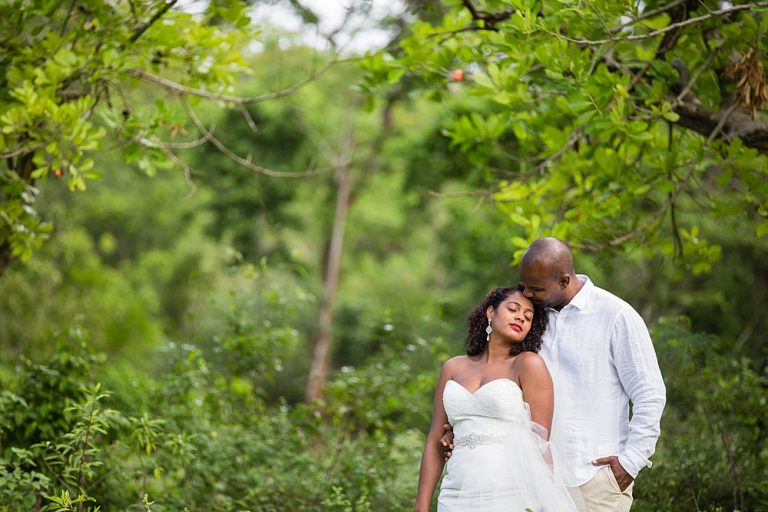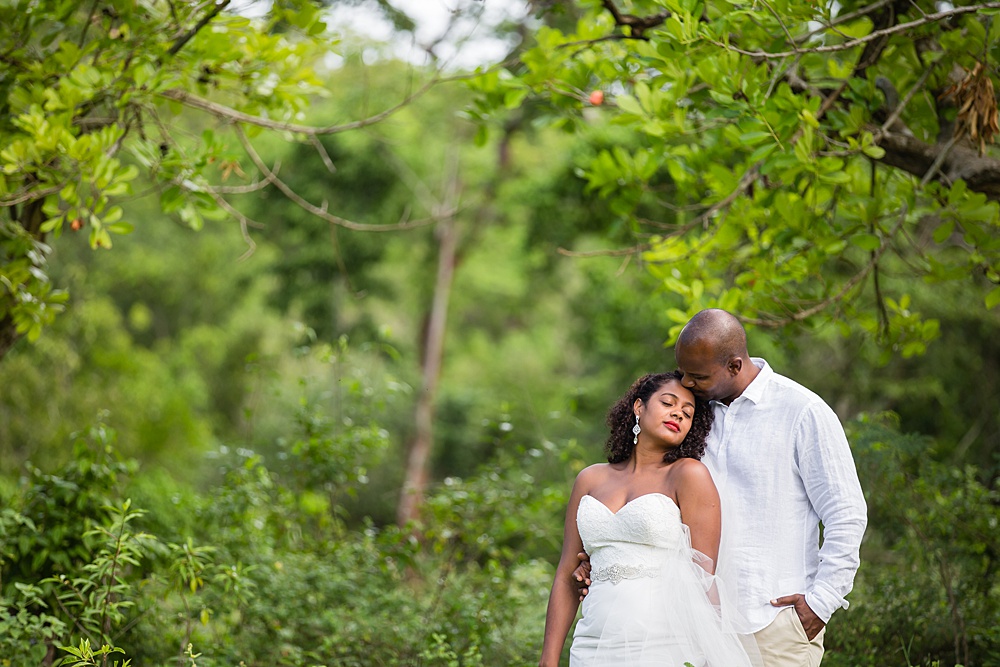 Ah yes, the big question. When it comes to budgeting and shopping around for different aspects of your wedding, you'll typically find a good, better, best option with most vendors. Buffet style vs. plated dinner… carnations vs. roses… e-vites vs. elaborate invitations… and lord knows the price of a wedding gown can vary immensely. Well, hiring a wedding planner is no different! Essentially, you get what you pay for. Any good destination wedding planner will work with you to find services that fit your budget and planning needs. It's important to review your options to ensure you're getting help in the areas you either can't or don't want to plan yourself. But that you're not paying for things you could very well do, or enjoy doing yourself.
We caught up with Chanell Facey from Love at First Site Destination Weddings, to learn more about the cost of the destination wedding planning packages they currently offer. I love that they have different options depending on your budget and where you are in the planning phase. With over 15 years planning hundreds of weddings across the globe, their team has a secret weapon: they've seen and done it all! This institutional knowledge enables them to provide genuine recommendations based on firsthand experience and insider info. Below are the packages they currently offer.
My One & Only
If you're willing and able to do MOST of the wedding planning yourself, but would love someone to lean on for advice, bounce ideas off of, and handle some of the research and busywork, this package is for you! Starting at $1,000, you will enjoy benefits including:
90-minute Destination Wedding "Getting Started" meeting
Confirm availability and reserve the date and time at your selected resort
Provide wedding-related resources – wedding packages, special promotions, etc.
Provide you with a wedding details and budget spreadsheet for you to work from
Advice and assistance with obtaining proper legal paperwork for a civil, symbolic or religious ceremony
Customized Electronic Save the Date for your guests
Introduction to onsite wedding team
90-minute Destination Wedding finalization meeting 45 days prior to departure
Race to the Altar
Think of it as a rescue mission. This package is perfect for those who thought they could go it alone and might be well into the planning and booking process, but just can't keep up. If you elect to go with the Race to the Alter package, a planner will swoop in to help you take stock of what's been done, prioritize what's left, and help you get to the finish line stress-free. Because this package depends entirely on where you are in the process when you hire the planner, the price will vary, but typically starts at $1,200.
Take My Hand
This is their most popular package. Starting at $3,500, the Take My Hand package is perfect if you want to ensure that your wedding vision is achieved and that everything is perfect on your wedding day without the stress of dealing with onsite coordinators and vendors. This package includes ALL the items listed in the My One & Only package plus a whole lot more, including:
Quarterly Destination Wedding Planning Meetings (In Person, Video Conference, Conference Call) Max of 4 meetings
Independent Site Inspection of your chosen resort, or multiple resorts, if needed (does not include travel costs)
Consulting on Wedding Locations, Décor, Flowers, Menus, Music, & Wedding Cakes
Coordinate with local vendors as needed
Recommending invitation vendors as well as processing and tracking orders for any print materials; save the date, invitations, menus, guest itineraries, place cards, welcome letters for guests, thank you cards, etc.
Consulting on photography & videography to match vendors with your style. Providing photographer portfolios, arranging engagement photo sessions, providing examples of different photography styles to determine your personal preferences.
Customized wedding day/wedding week schedule
Booking Spa Services
Planning additional wedding events – Rehearsal Events, Welcome Events, Farewell Event, & Thank you Event
Design and Coordination of Welcome Bags for Guests if required. Items, shipping, and baggage costs, if any, paid for by couple.
The Royal Treatment
If you don't want a care in the world, and it's in your budget to spend $5,500 plus the planner's travel expenses, this package is for you. This is the package where frankly, all you have to do is tell the planner what you want, and show up. This package even takes care of your guests! That's huge during a destination wedding where everyone's an out-of-towner. The Royal Treatment includes the items listed in the Take My Hand package plus some amazing additional premium perks such as:
Up to 8 customized Destination Wedding Planning Meetings (In Person, Video Conference, Conference Call)
Upgrade to Escorted Site Inspection of your chosen resort, or multiple resorts if needed. This does not include travel costs for couple or Destination Wedding Specialist.
Design, coordination and distribution of Welcome Bags for Guests if required. Items, shipping, and baggage costs, if any, paid for by couple.
In destination support to enhance couple's experience and oversee the wedding vision is executed as planned. Onsite hotel wedding coordinators are typically only available for 2-3 hours. But a Destination Wedding Designer is available to couple during entire stay, as required. Destination Wedding Designer will arrive before Couple & Guests (maximum 4 days for Destination Wedding Designer)
Ensure schedule of events are organized and timelines are followed
Assist with any special set up of ceremony and reception venues
Being available & checking in throughout the day for bride and groom as well as entire wedding party in case of any questions or issues.
Take care of any remaining final payments or last-minute modifications
Coordination of guests to / from venue and ensuring smooth flow of transportation for offsite venues. At large properties, coordinator will ensure guests arrive by comfortable means (golf cart, etc.)
In Destination Bachelorette/Bachelor Planning with MOH and/or Best Man
A La Carte Destination Wedding Services
Destination weddings are inherently different and non-traditional, so may require a completely custom package. And that's okay! It's up to you and your wedding designer how you'll build your package. The a la carte services are what truly set Love At First Site Destination Weddings apart. You don't have to get locked into a package. If all you really need is a few specific helping hands in areas such as:
Additional Wedding Planning Meetings (In person, Zoom meeting or conference call) $150 per meeting (max 90 minutes)
Welcome Bag Design (Items purchased and shipped by clients) $300
Wedding Date & Location Confirmation with Selected Resort $300
On Site Wedding Services $1500 per Destination Wedding Designer + Travel Costs (Maximum 3 night stay). Additional days $250 per day.
Destination Wedding Planner Meet & Greet
We know it's a lot of information to take in. Like we mentioned, the most important thing to consider when hiring a wedding planner is finding someone you can trust.
Love At First Site Destination Weddings offers a complimentary meet and greet that that they call the "First Date." Cute, I know. This is when you'll meet with a wedding designer and decide if this is a match made in heaven! Wedding planning can take many months. That's why it's critically important for both parties to vibe with one another, understand each other, and most of all… trust each other. Like any first date, if it's not a match, you can just "break up" and move on.
We wish you the best of luck in planning your dream destination wedding!
Disclosure: This post was sponsored by Love at First Site Destination Weddings. The opinions expressed are the author's own and do not necessarily reflect the views of any company, agency, or organization. There may be inaccuracies in the information contained in this content as time passes. We are not responsible for any inaccurate or omitted information or for the results obtained from the use of this information. See Disclaimer.