Are you dreaming of getting married in a location that overlooks the sea? Of having an intimate ceremony, and reception with delicious food? Well, then a wedding in Sicily is definitely what your dream is about!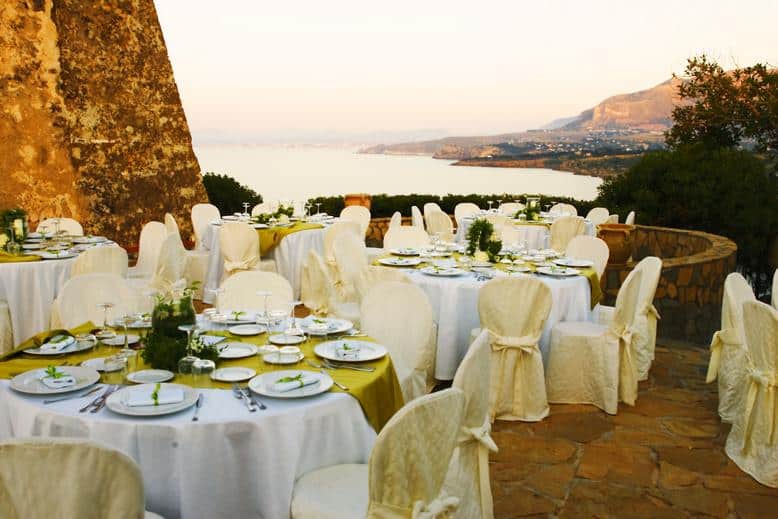 Mild temperatures all year long make this Mediterranean island a unique place to get married. There are many exclusive locations and small towns, but one that stands out is the coastal village of Scopello in the North-Western part of Sicily. This town, located in the province of Trapani, is not far from the stunning Lo Zingaro Nature Reserve, home to endemic flora and fauna species.
The advantage of choosing this kind of location is that you can have a personalized experience, where every aspect of the ceremony and the reception is carefully planned and put into action. How is that possible? By relying on a network of experienced and trustworthy contacts! This is the key feature of one of the leading wedding planning and house rental services in Sicily: Scopello-Villas. Thanks to the network they have established throughout the years and professional staff, Scopello-Villas can help you choose among different venues (including the most charming ones overlooking the sea), exquisite food, and accommodations for you and your guests. The goal is to make every couple says "I do" in an enchanting atmosphere.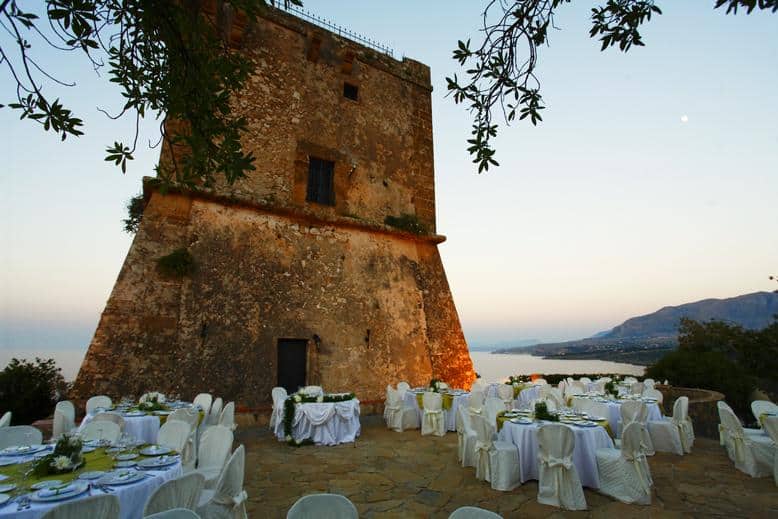 Speaking of food, the culinary tradition of Sicily is what makes a wedding on this island so special and unforgettable. Although there are many charming destinations throughout the world, few of them can really keep up with the delicious Sicilian food! Fresh fish, tasty vegetables, and juicy fruits are just a few of the genuine products that contribute to making the wedding reception extremely delicious!
The great venues and the food are not the only reasons why people decide to come to Scopello for their wedding. The benefit of getting married abroad lies in the fact that couples are already in the location of their honeymoon! What can be better than having a ceremony that is also a holiday in itself? Scopello-Villas offer exclusive villas for couples who decide to get married in this coastal town, providing them with a 360°service that goes from the organization of the ceremony to the romantic honeymoon.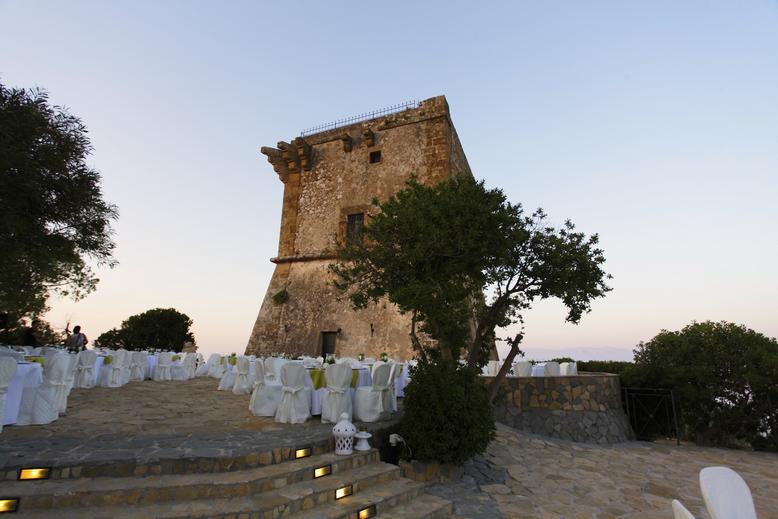 Some couples are concerned about the paperwork required when having a wedding in Sicily, or the expense of having to host many relatives and friends. For those couples, Scopello-Villas offers symbolic ceremonies or renewals of vows. Couples choose the first option when they do not want to spend too much time filling out papers for a "real" wedding in Sicily. They just have a legal ceremony back in their home country. This ceremony can be as perfect as a legal one, but it does not have the downside of having to prepare legal documents in advance. Renewal of vows, on the other hand, is chosen by couples who have been together for some time and would like to renew the love they feel for each other with a proper ceremony.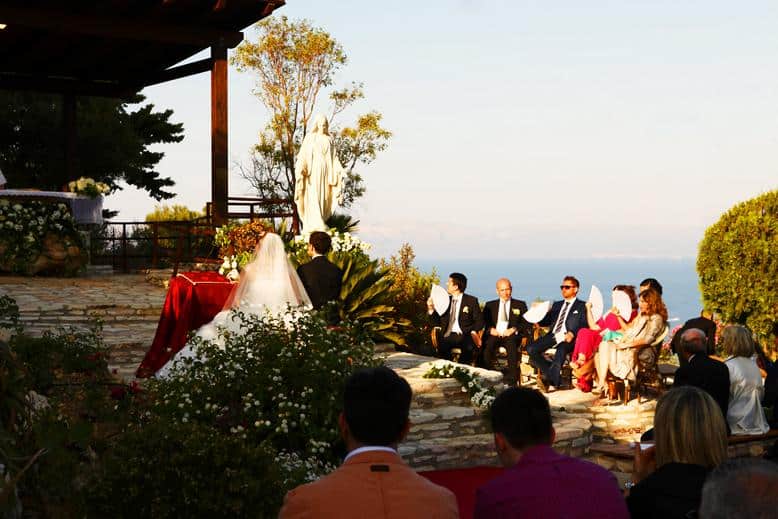 Check out these other posts for more on Destination Weddings in Italy: