"Our story begins with a Happy Ending," said the bride and protagonist of our story today. You see, Alexis and Michael first met at a dance club appropriately named "Happy Ending". But their own happily-ever-after didn't start with love at first sight. In fact, it wasn't until a year later that they met up again and the sparks flew. Where? Right back at the bar where it all started!
From that point on, this couple was inseparable! So, when Michael joined Alexis and her family on their annual vacation to St. Augustine, Florida, it was obvious to them both that this was a perfect spot for the destination wedding of their dreams.
Just check out the gorgeous album by Brooke Images, and you'll see what makes this beautiful beachside city so attractive that the first Europeans to settle in the United States staked their claim here. (Fun fact: St. Augustine is the oldest city in the USA!) Alexis and Michael clearly had a lot of fun with the theme of their wedding. From invitations that were styled like vintage postcards to the bright orange and turquoise color combinations that gave the whole event a tropical, summery vibe. They even included a custom-made map of the area with highlighted attractions for each guest.
But when it came to certain details, Alexis wanted traditional through-and-through! Her bridal look was classic and stunning with a neat updo and a beautiful lace-overlay gown from Pronovias. Their reception was all golden glam and luxury though, culminating at the cake-cutting where a classic 3-tiered white cake stood, draped in Florida kumquats!
Now – I'm ready for my own story to include a chapter on the sunny St. Augustine beach! How about you?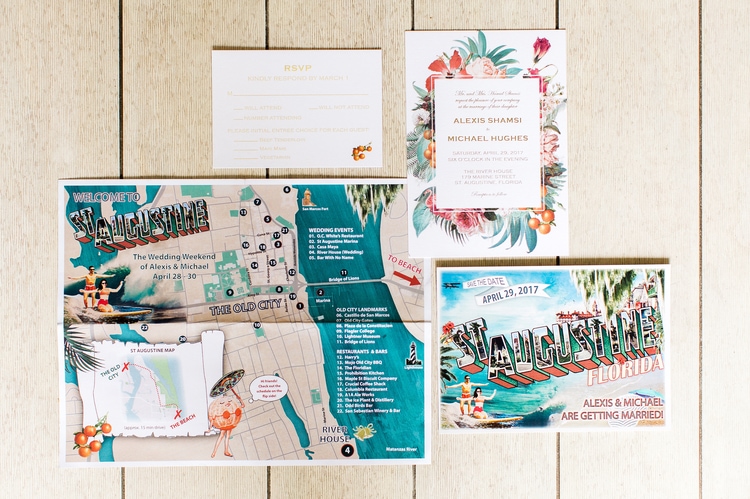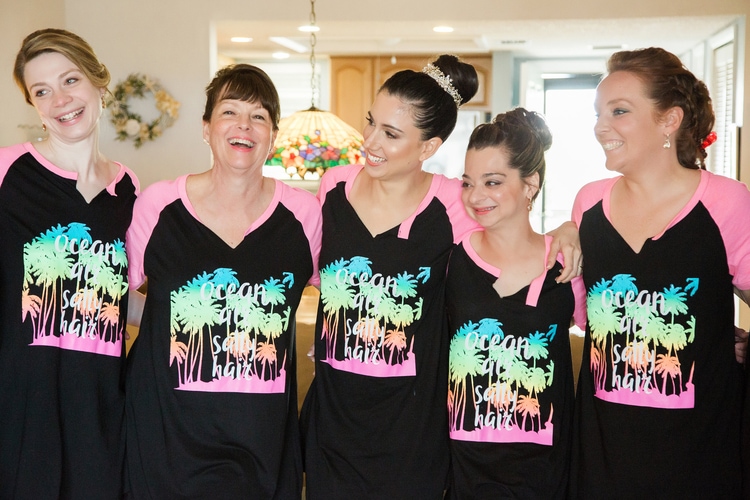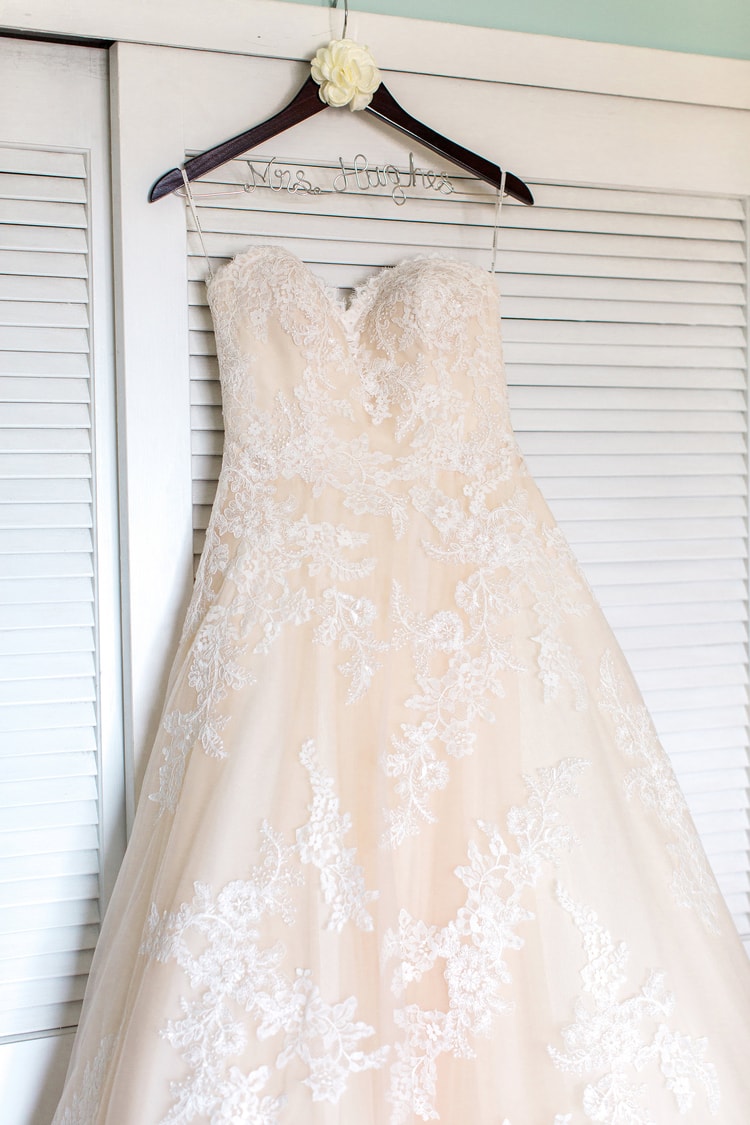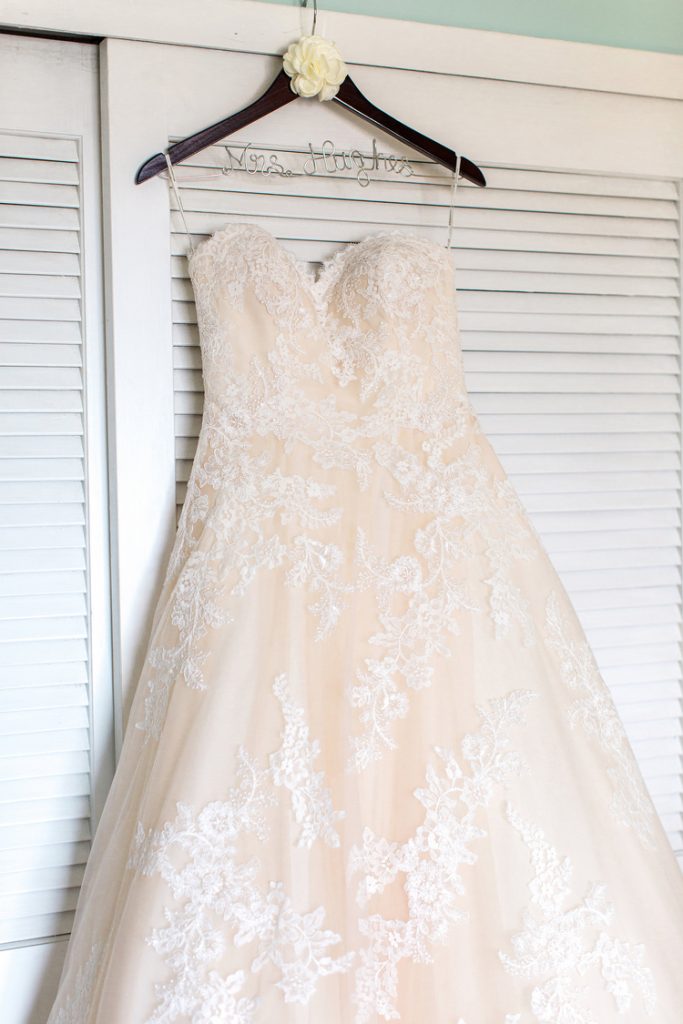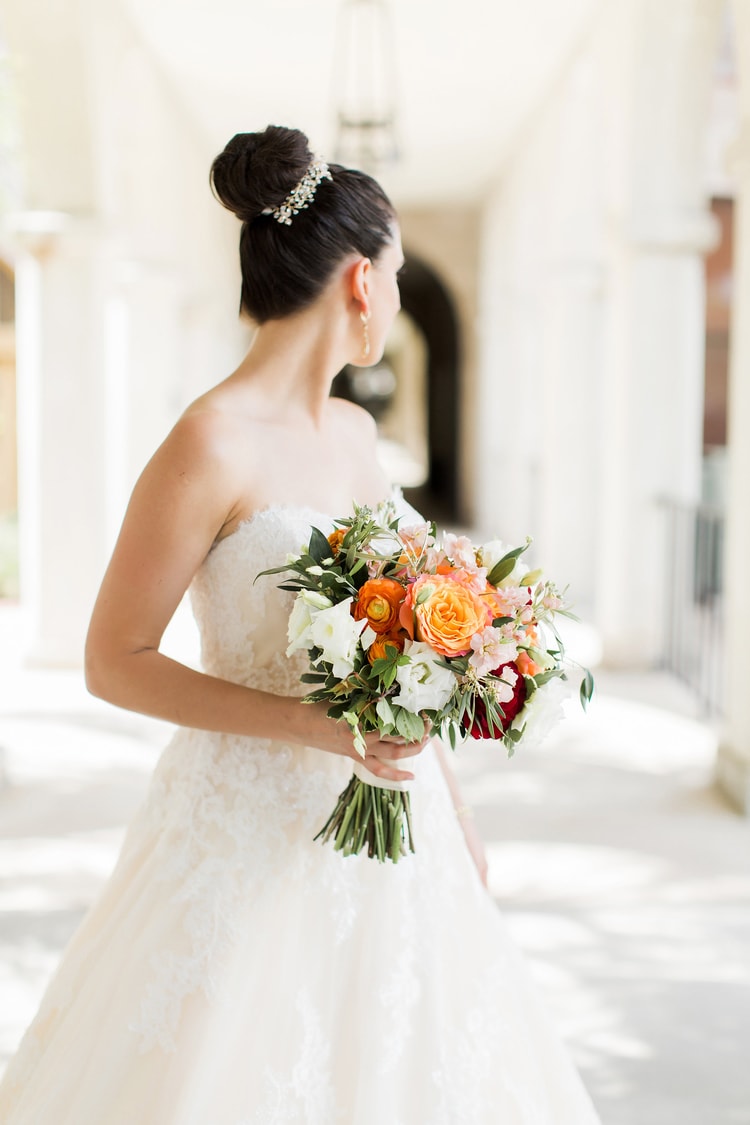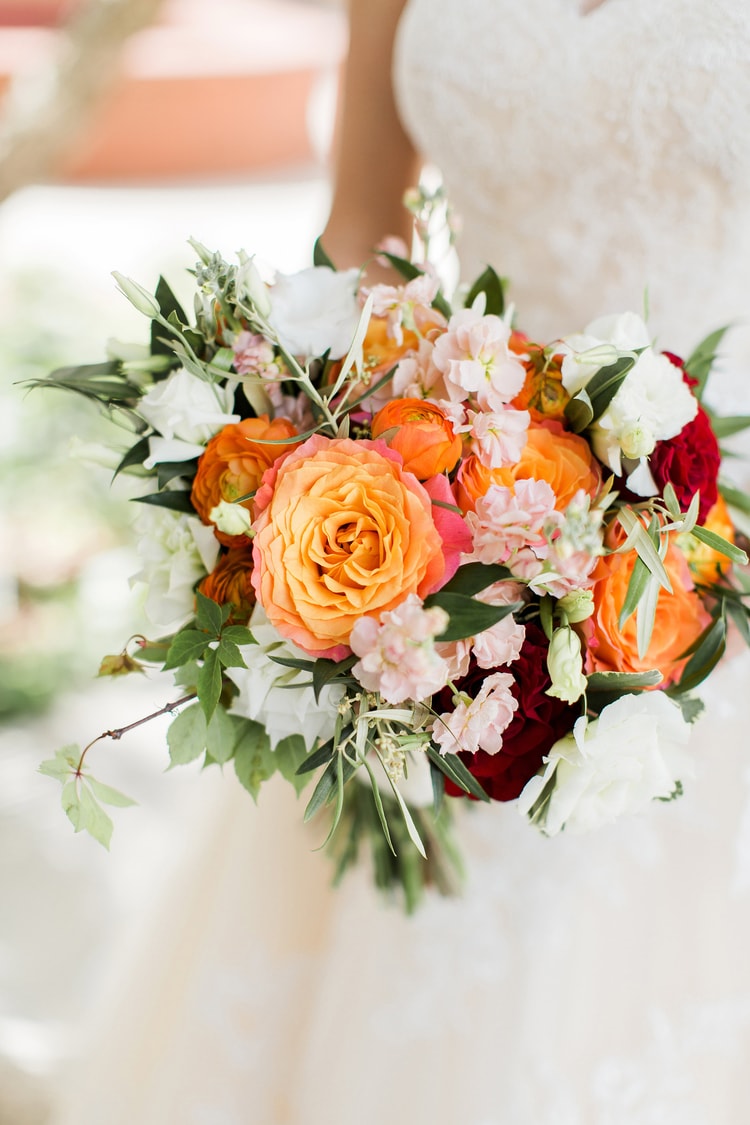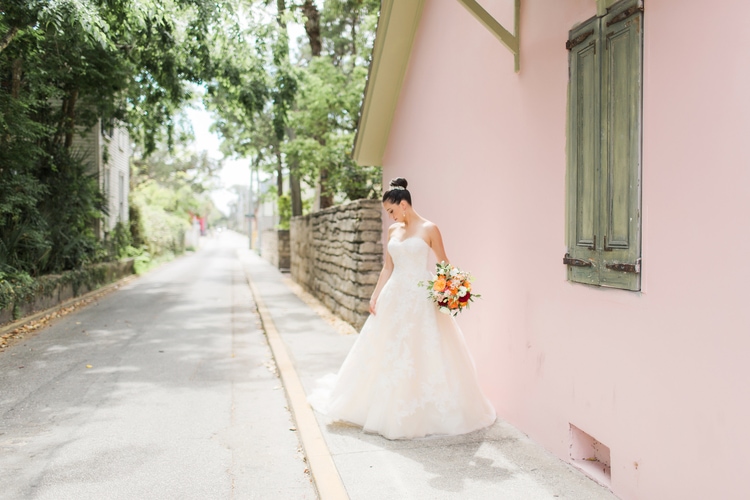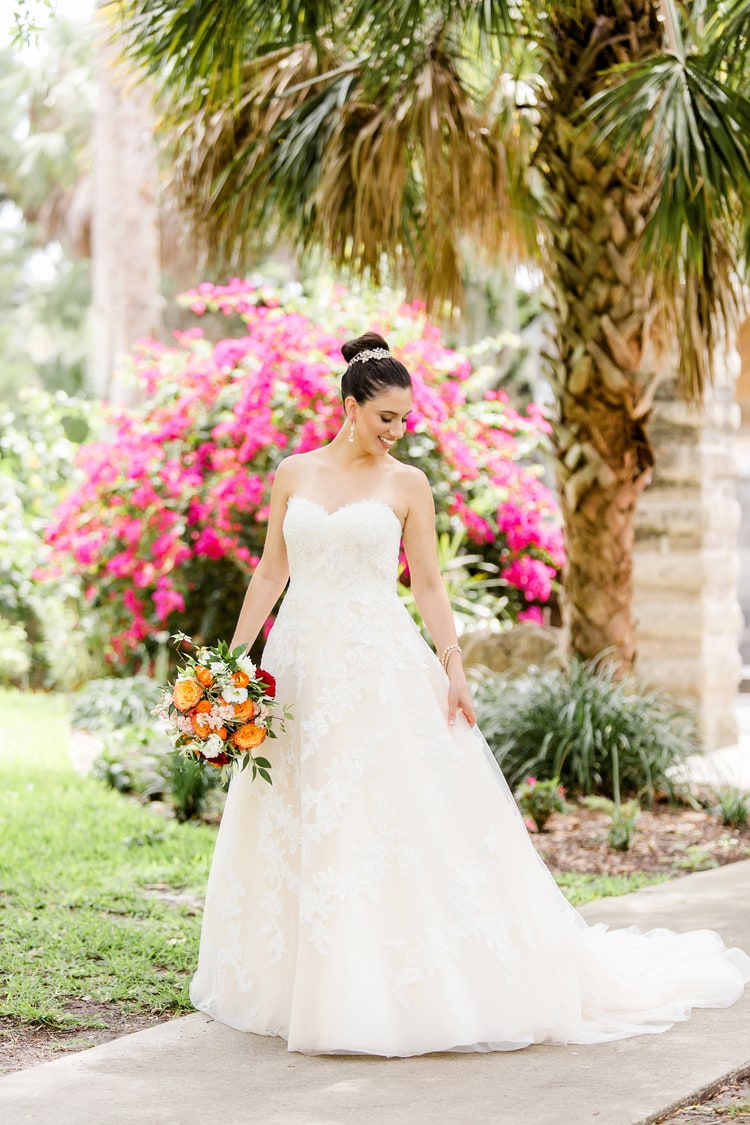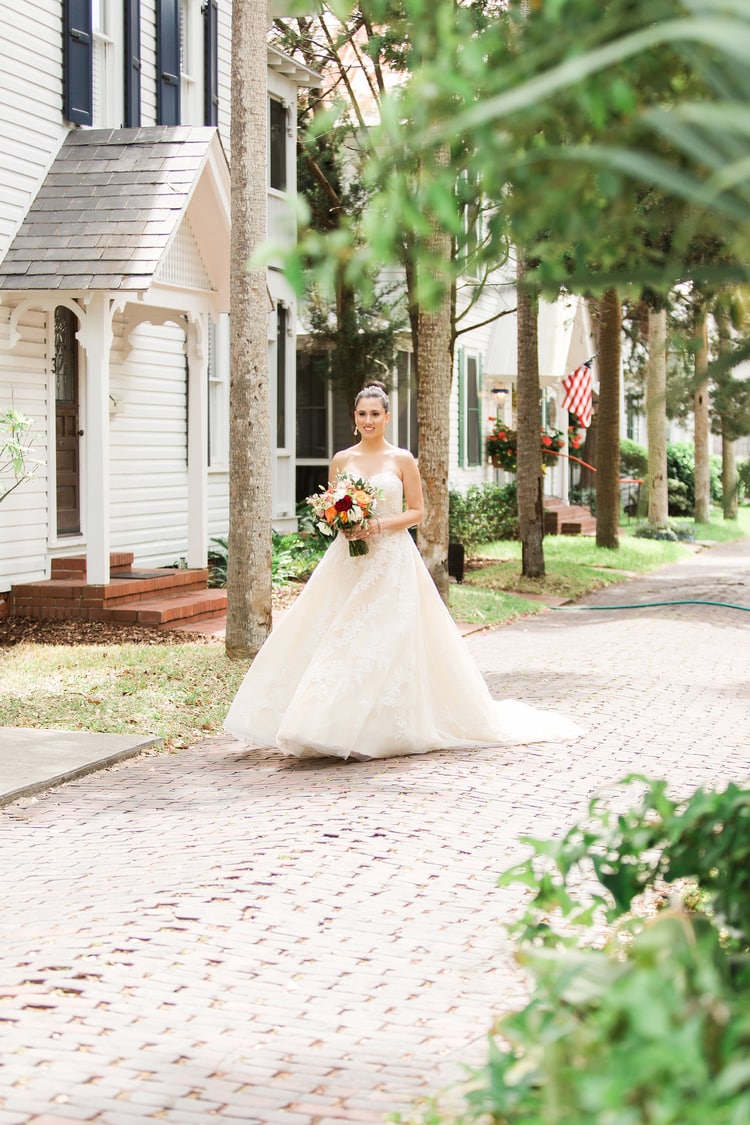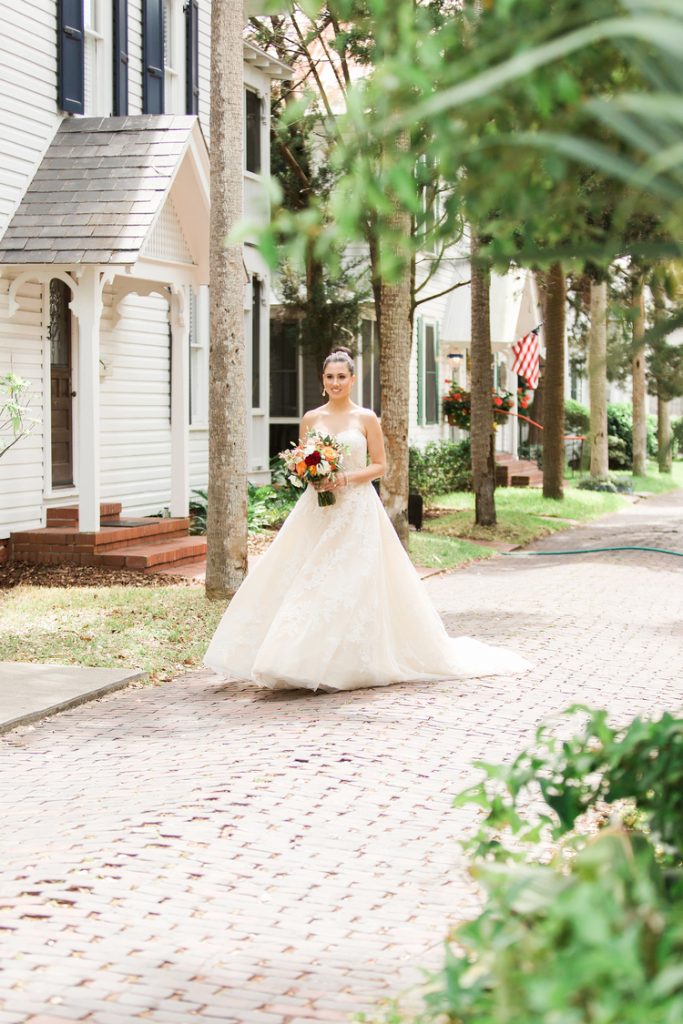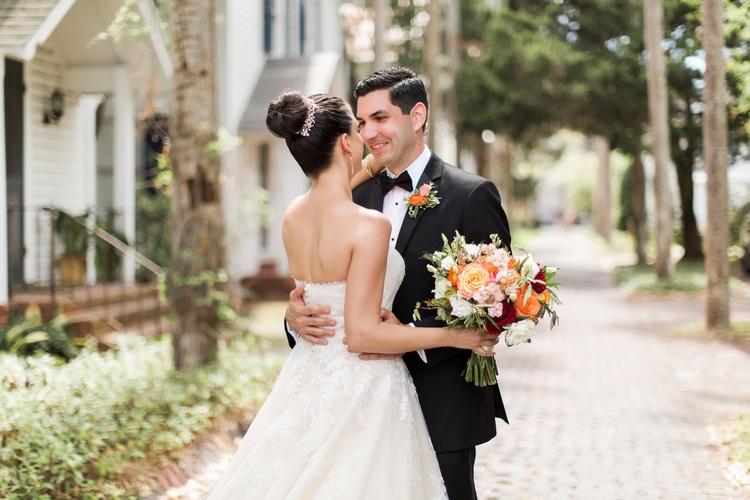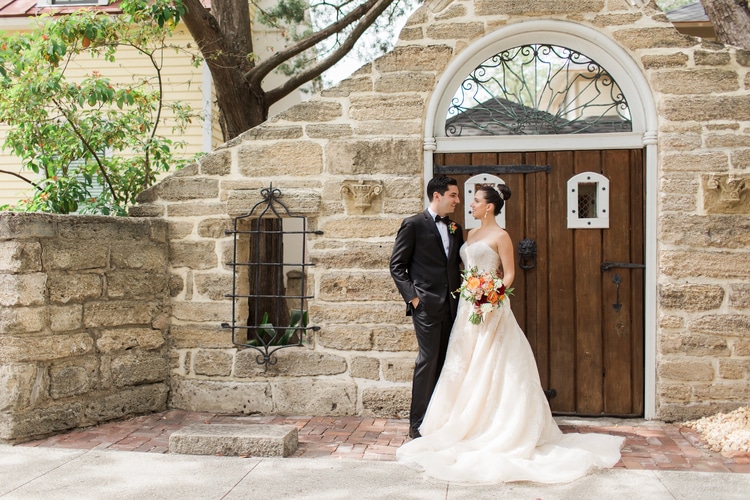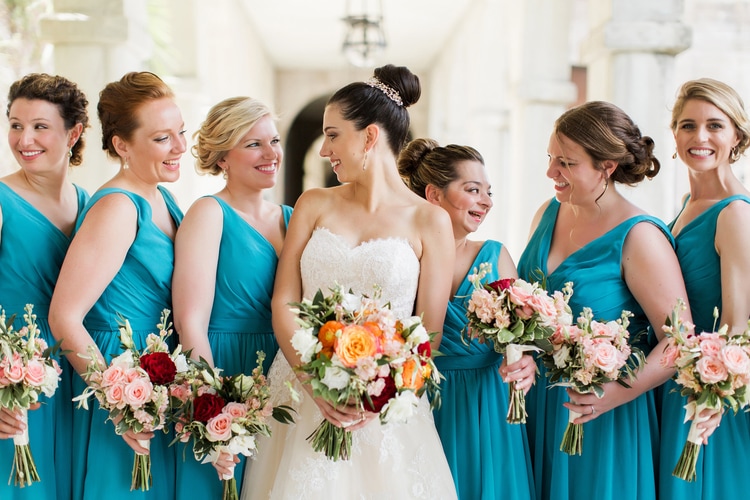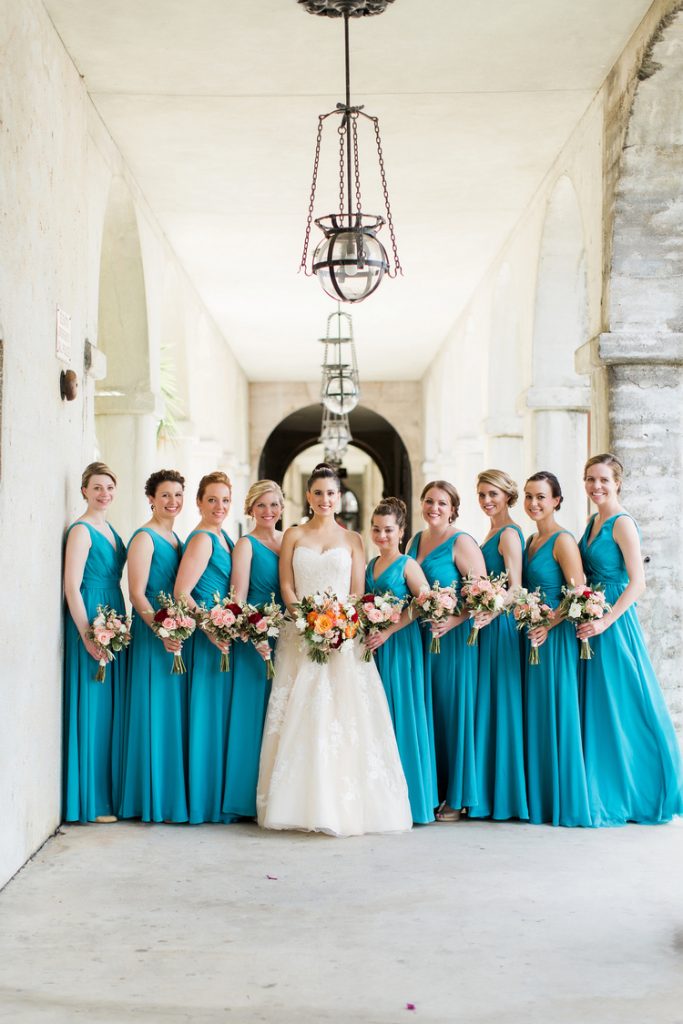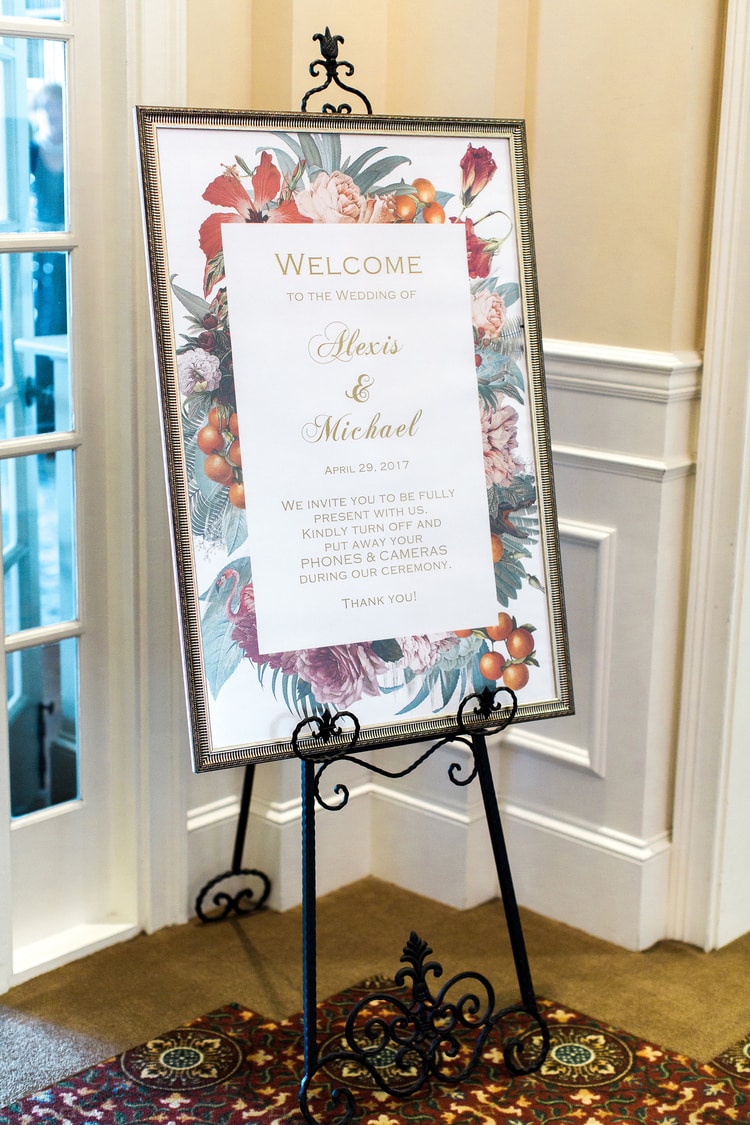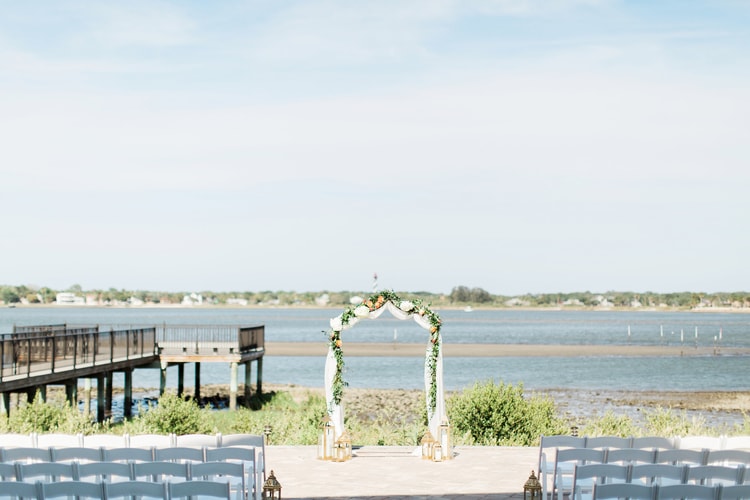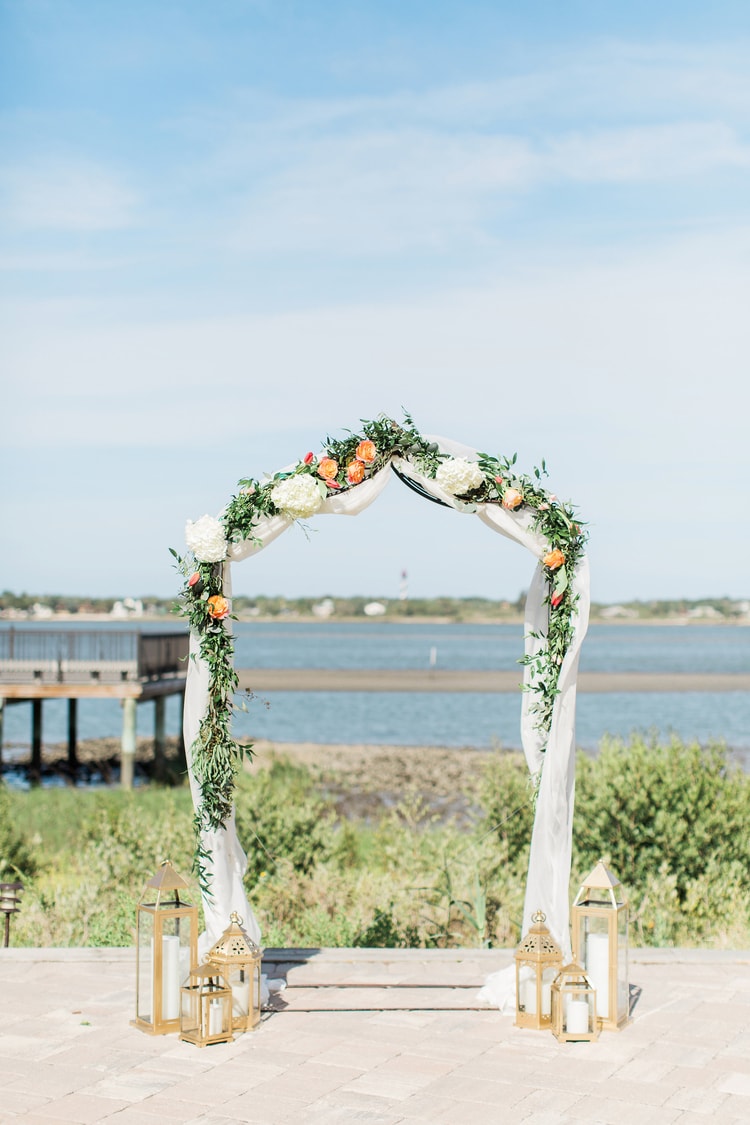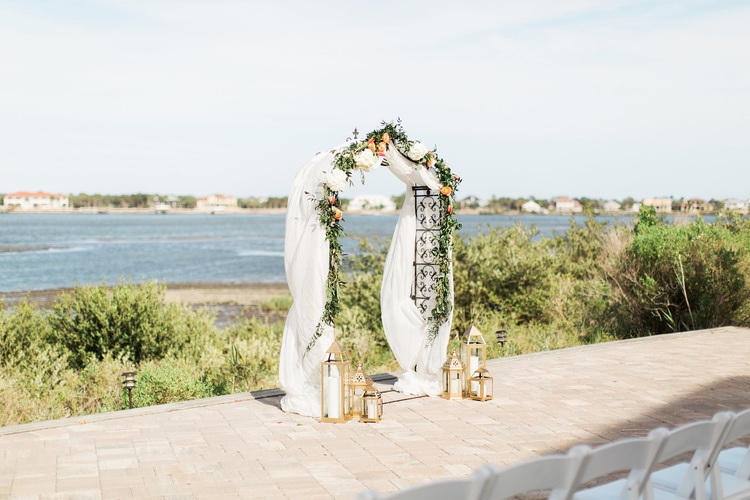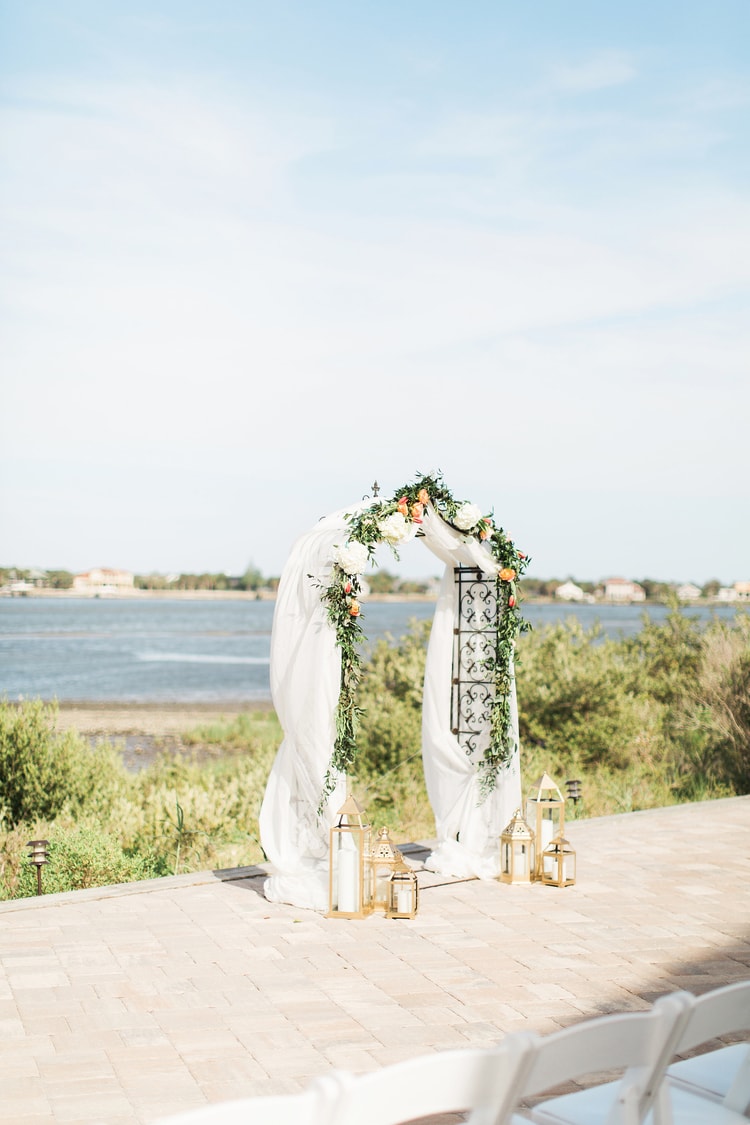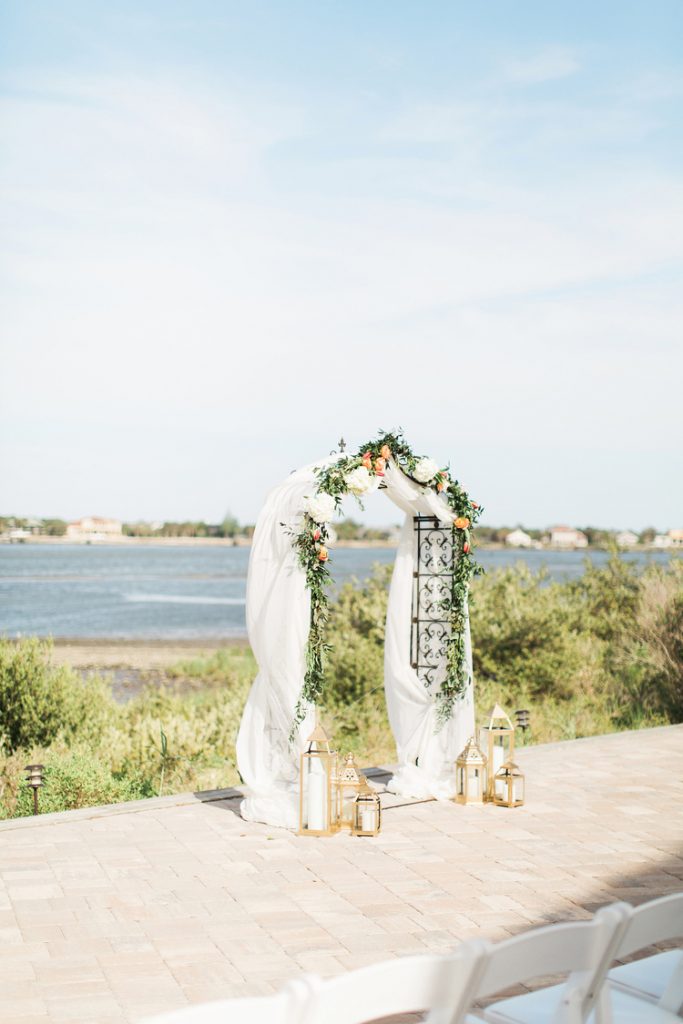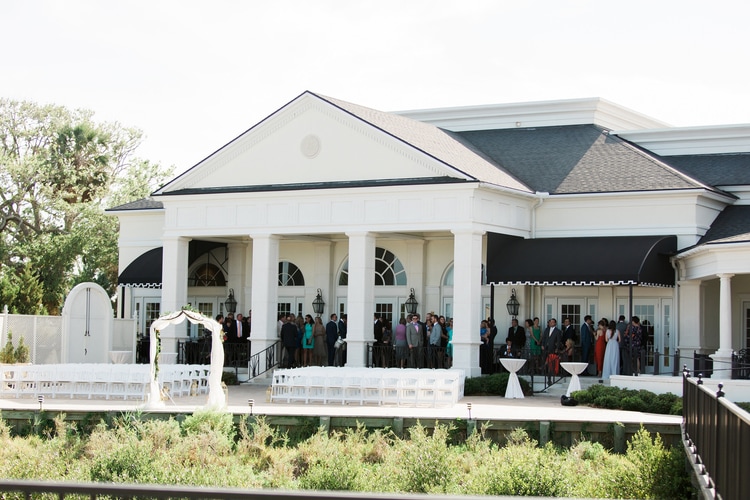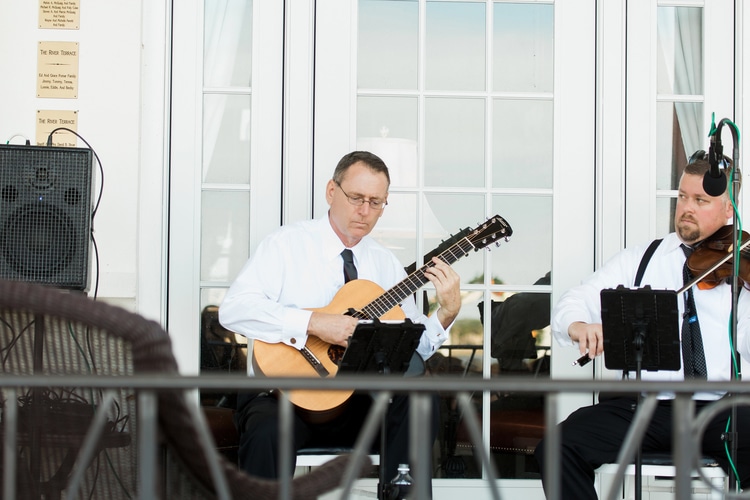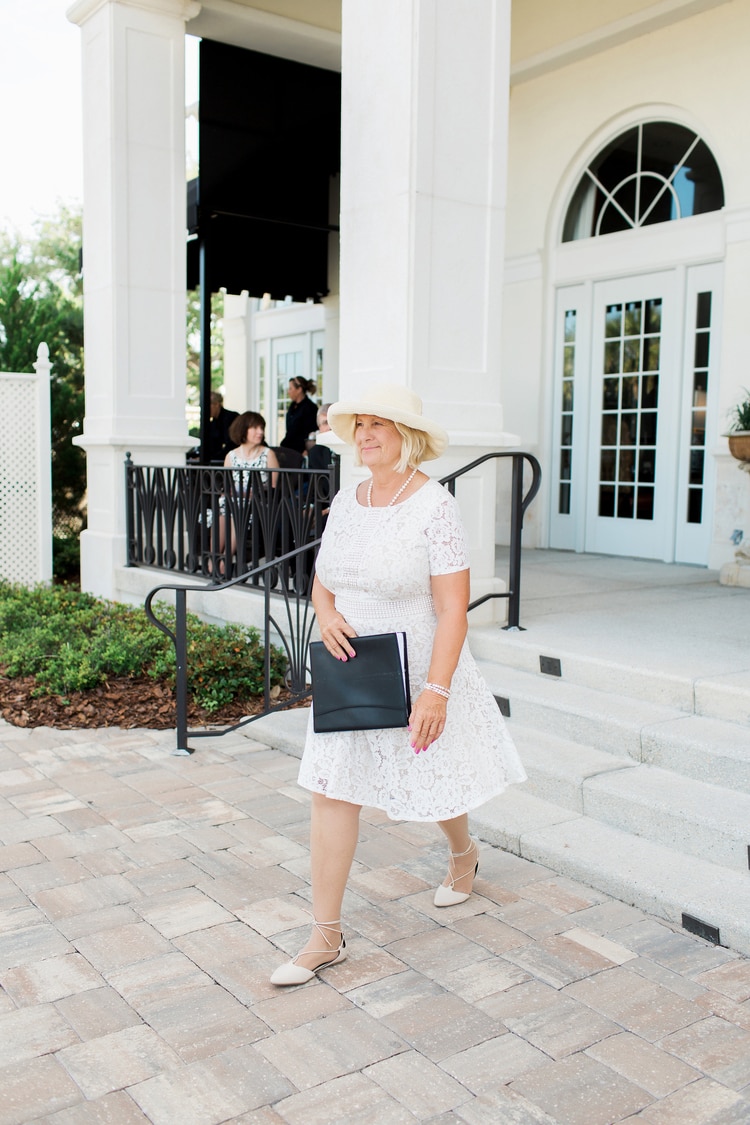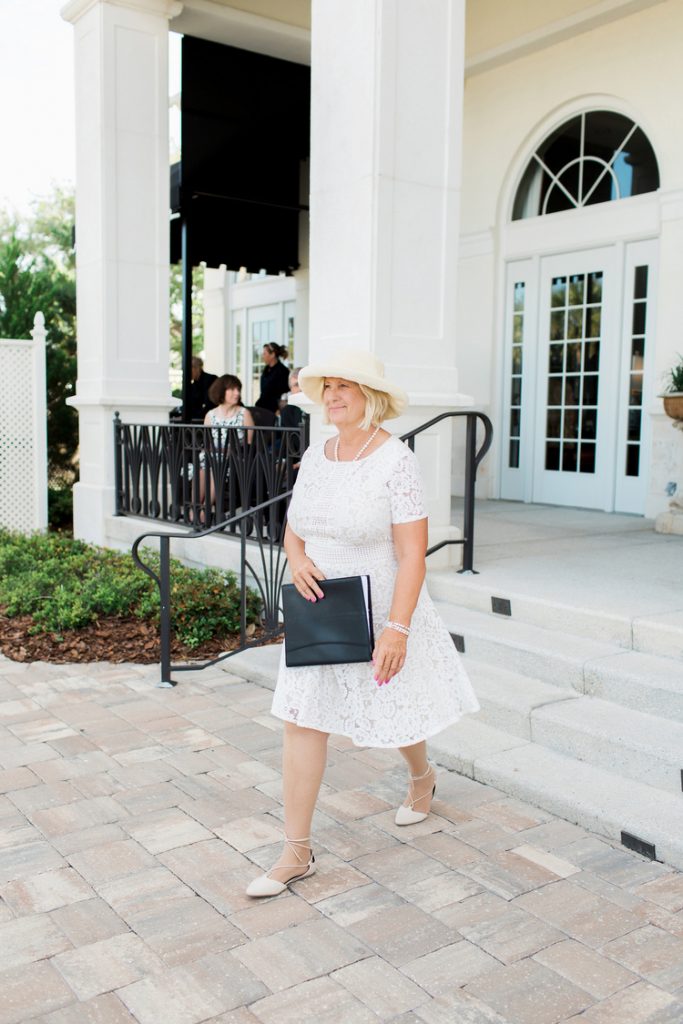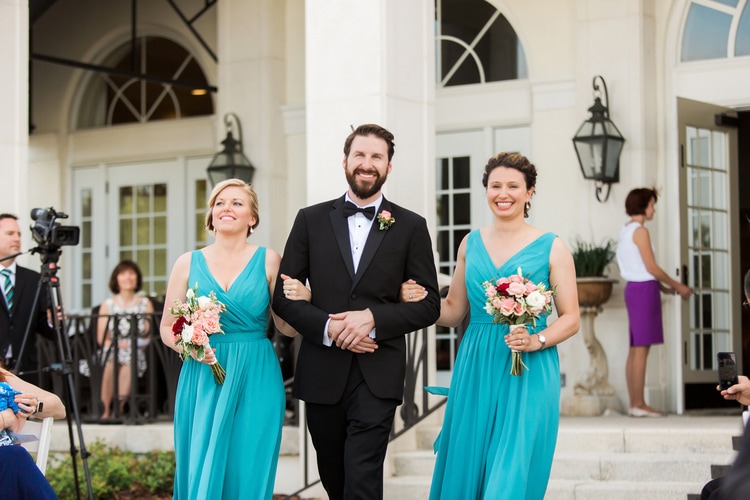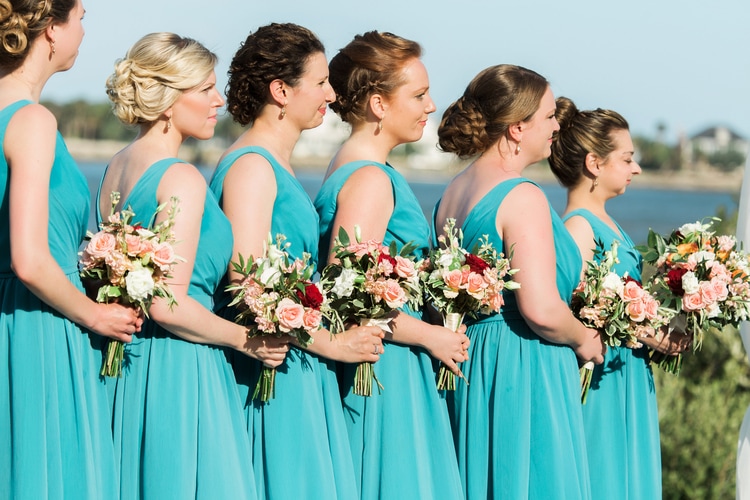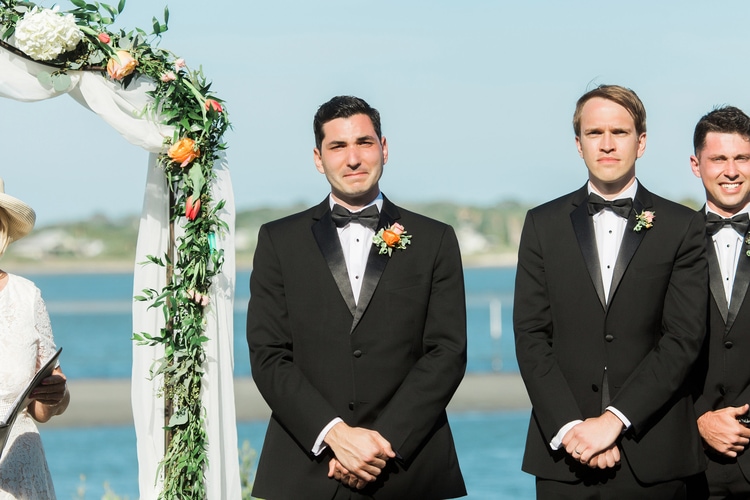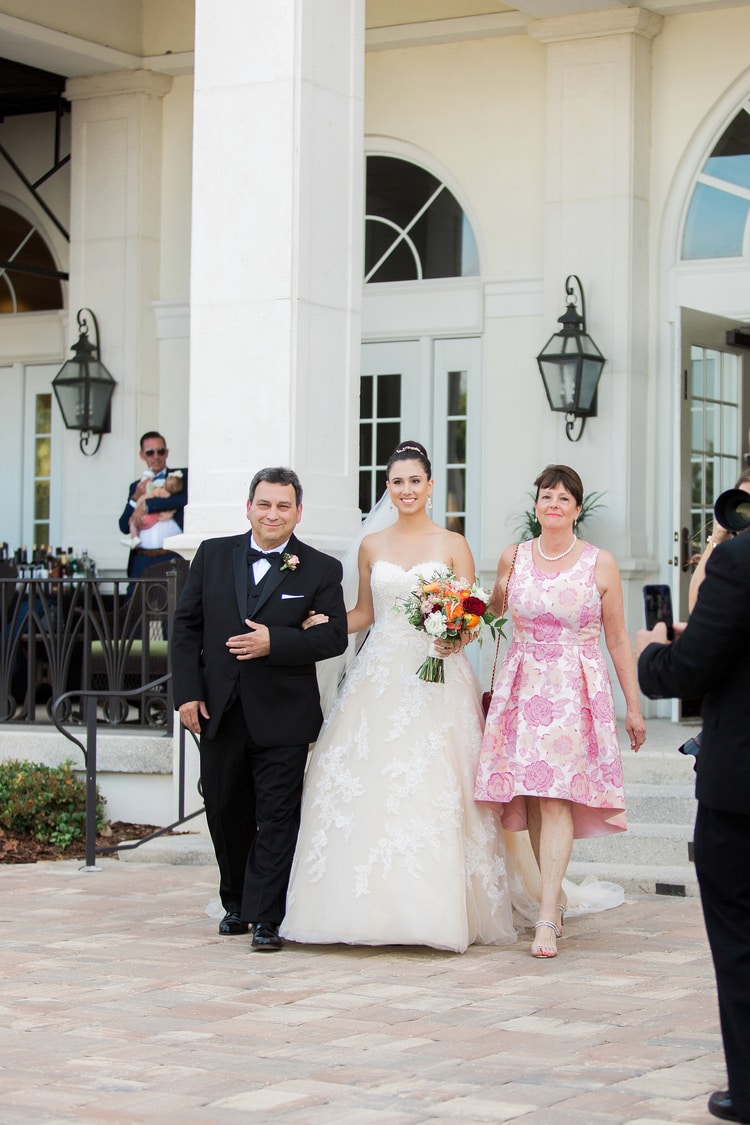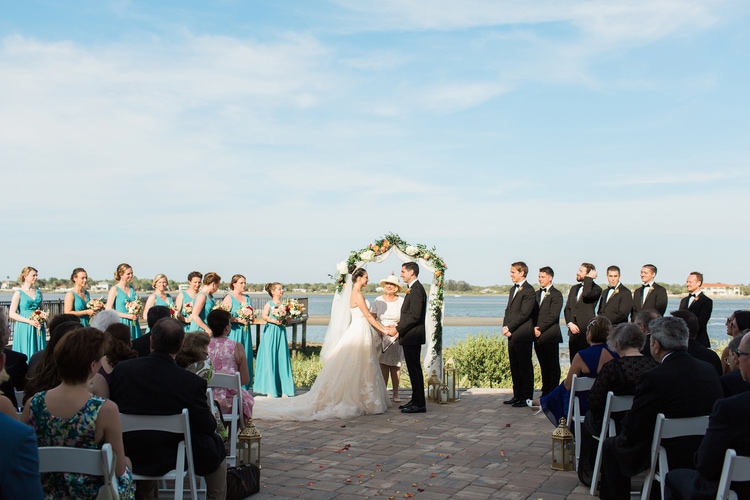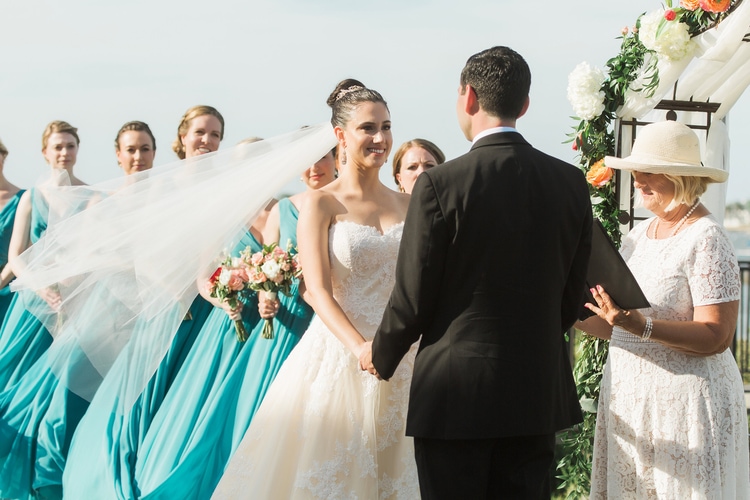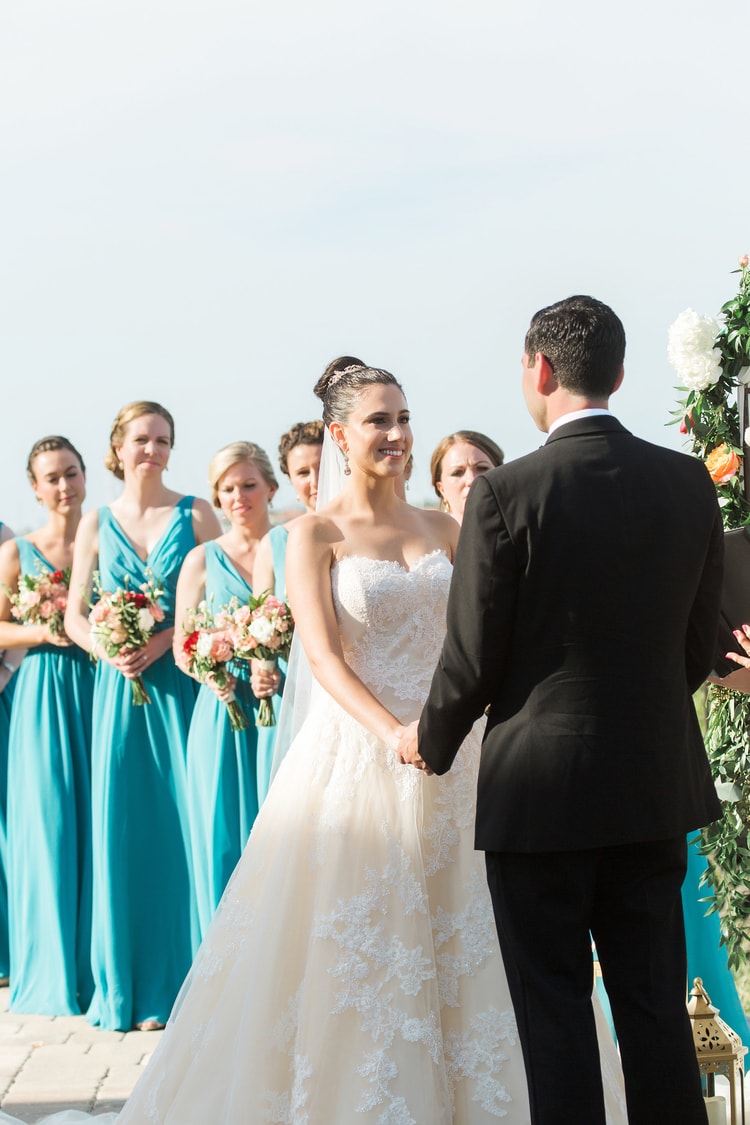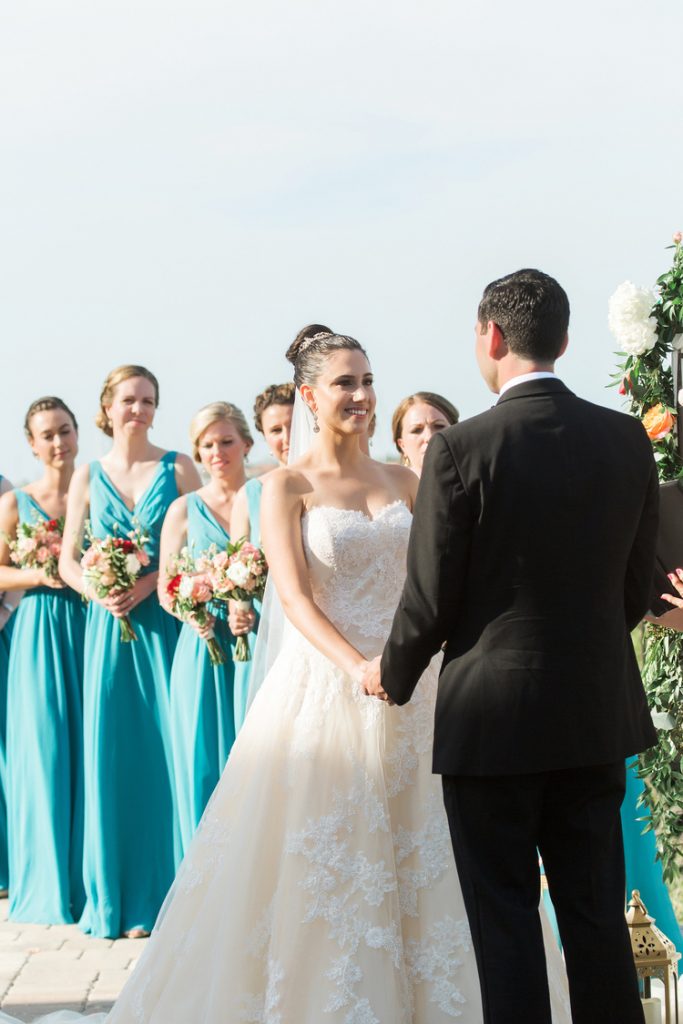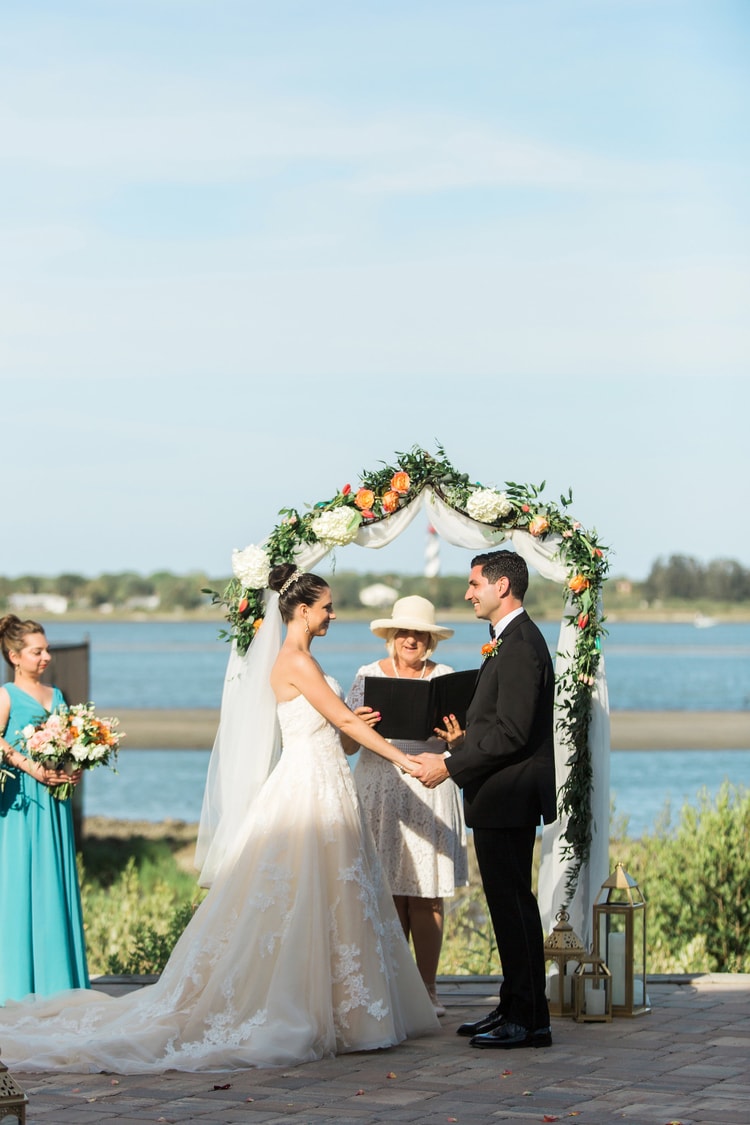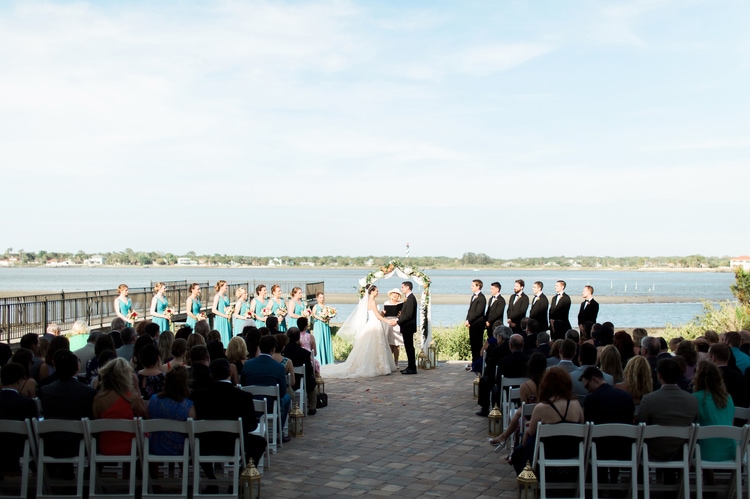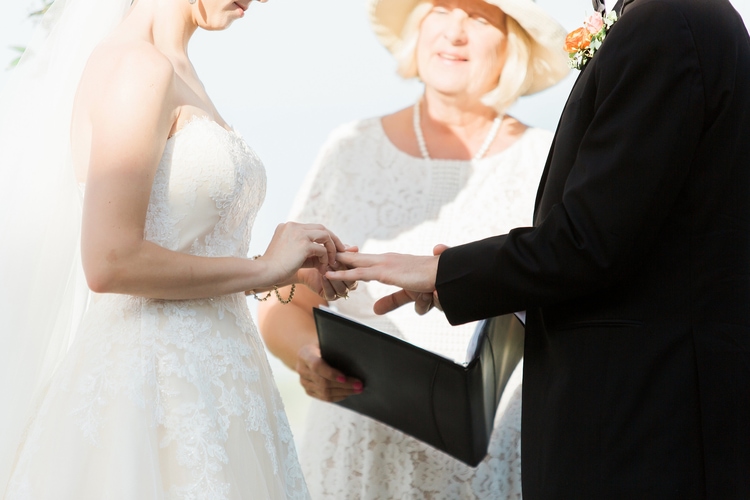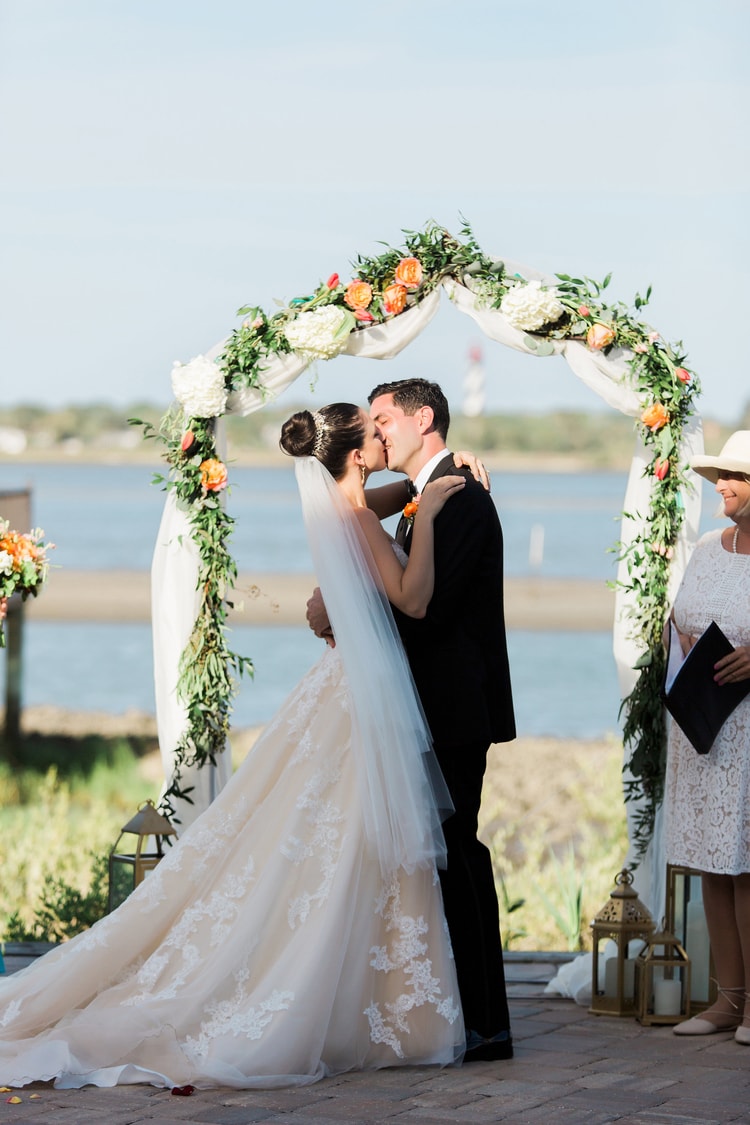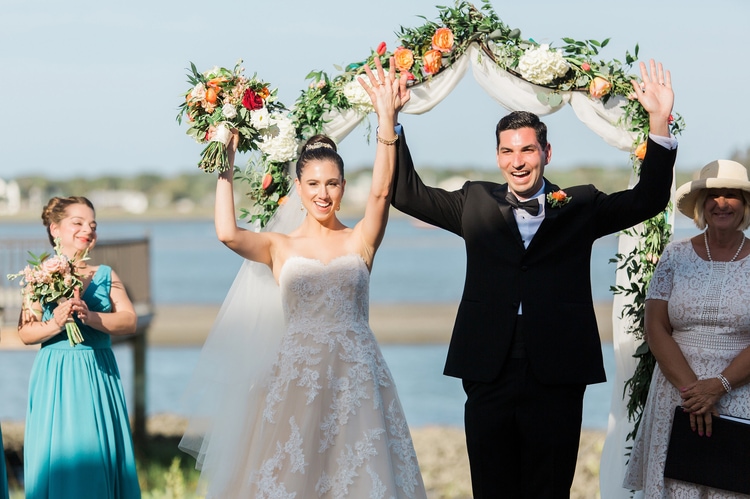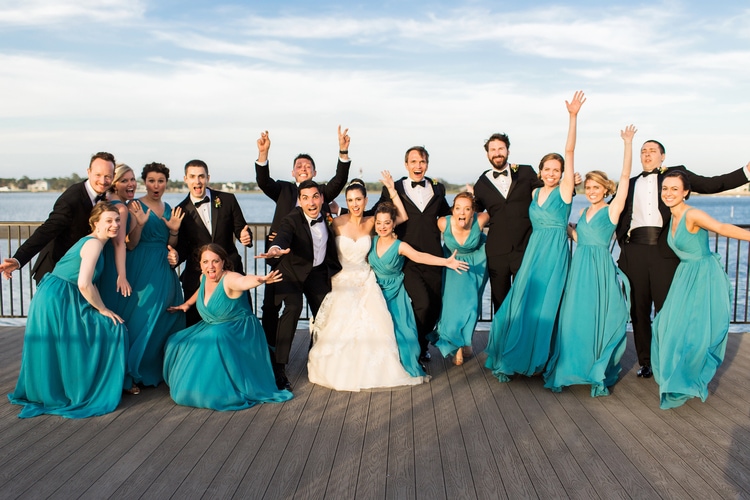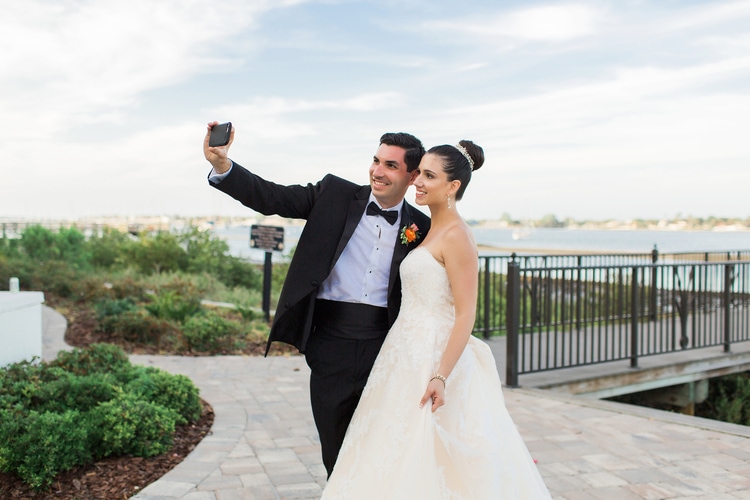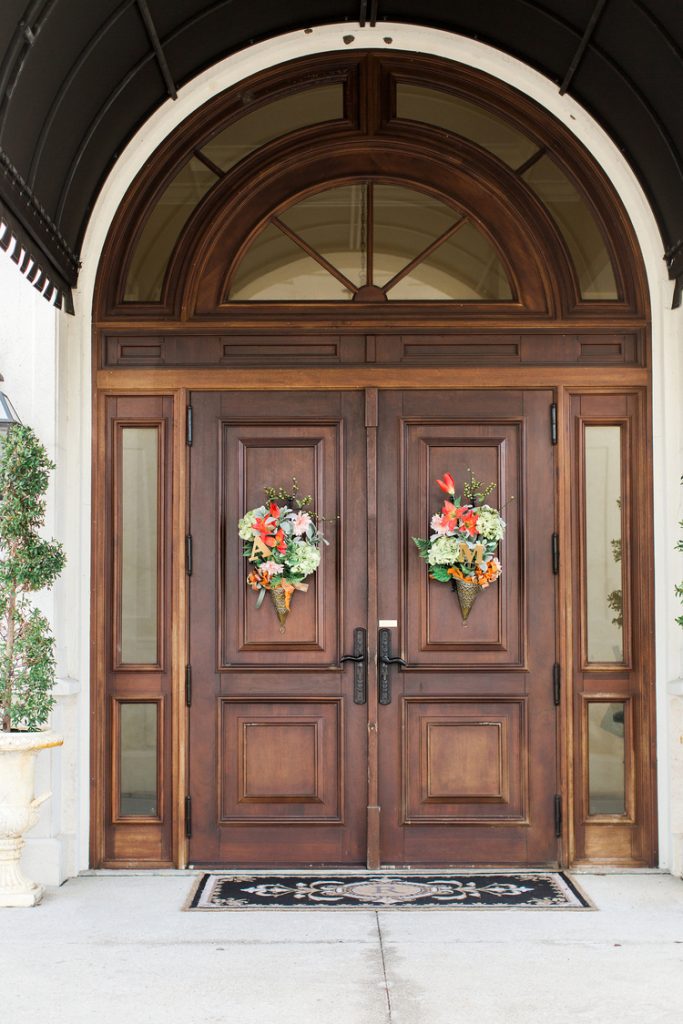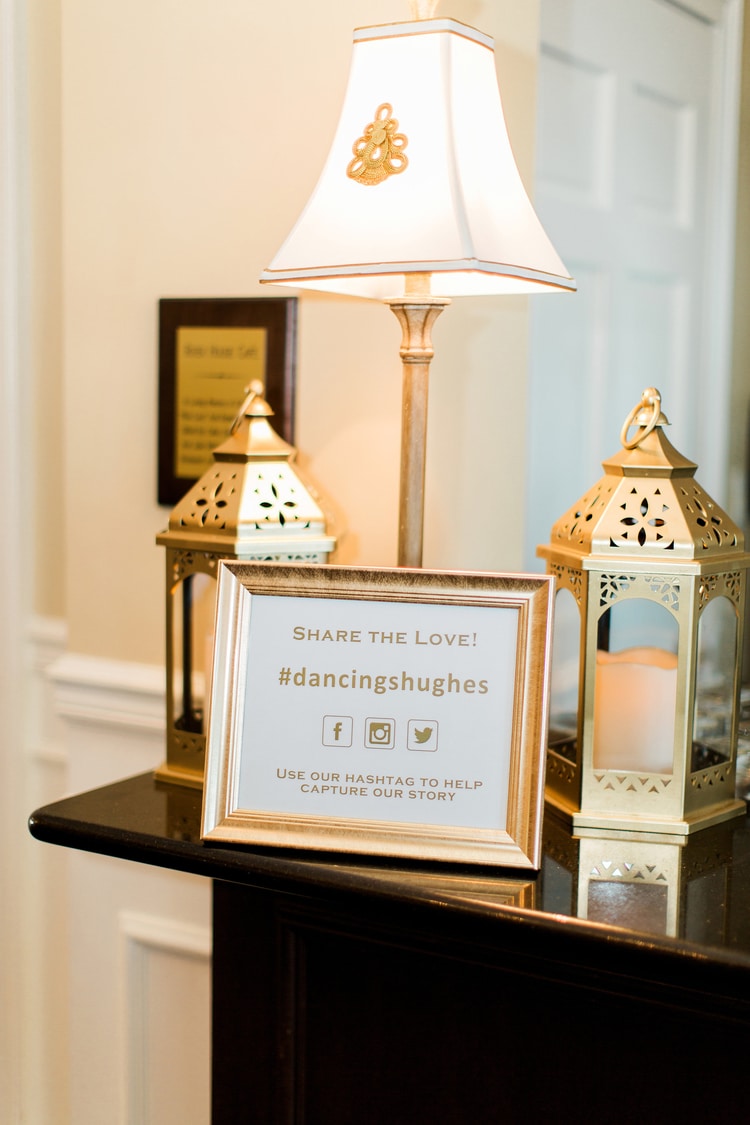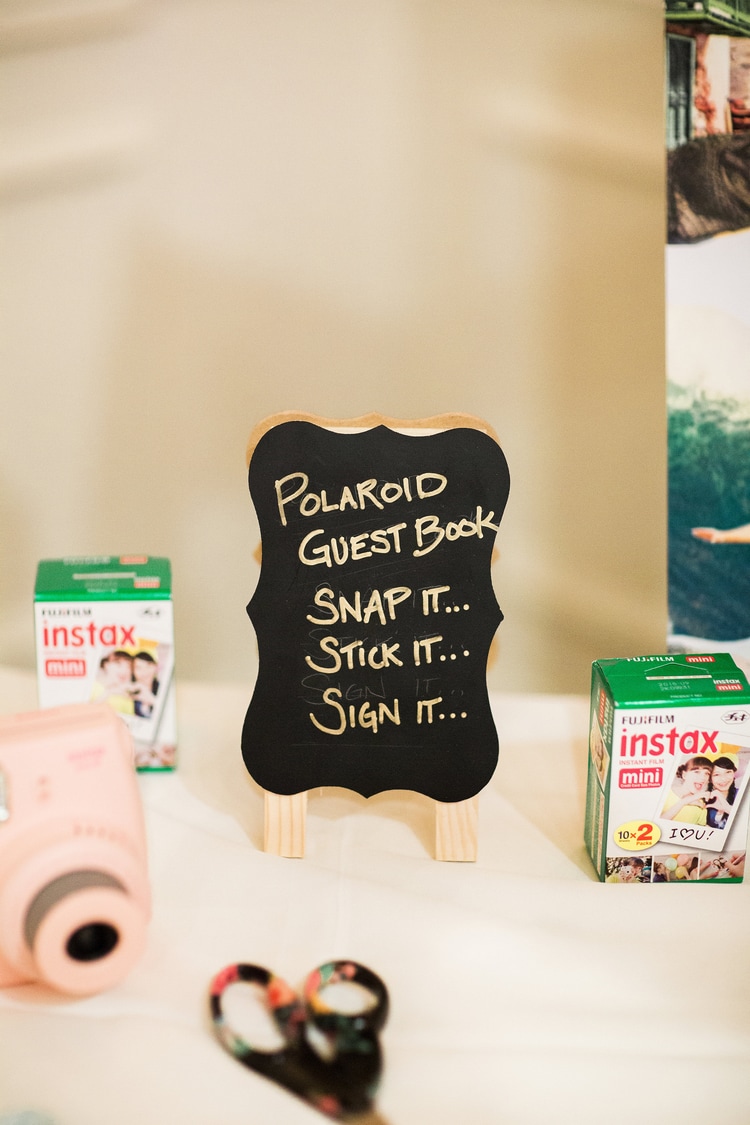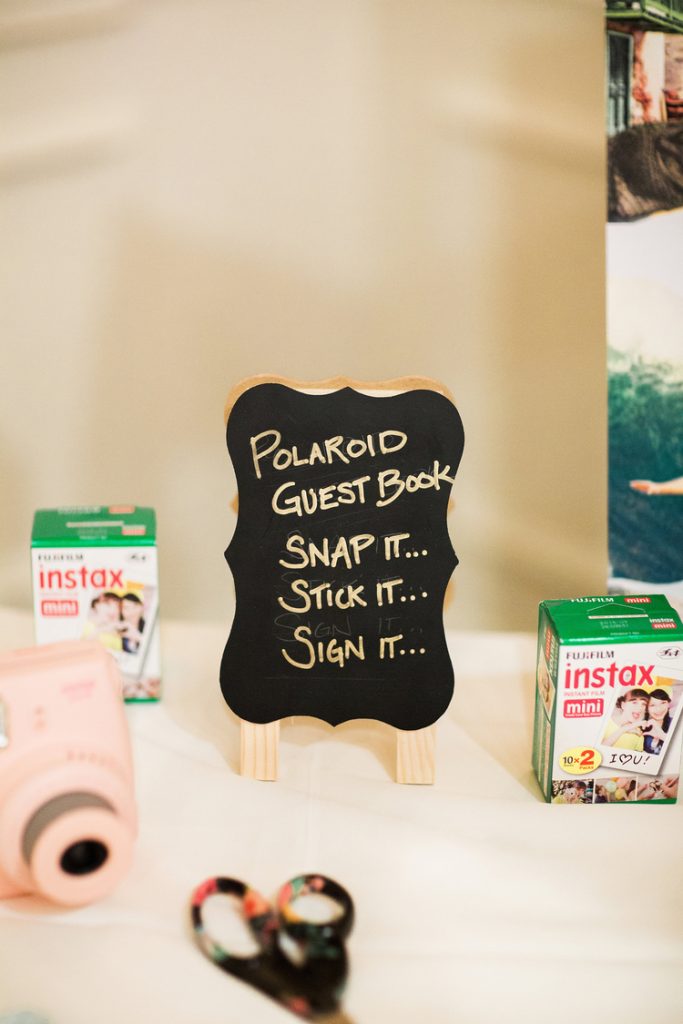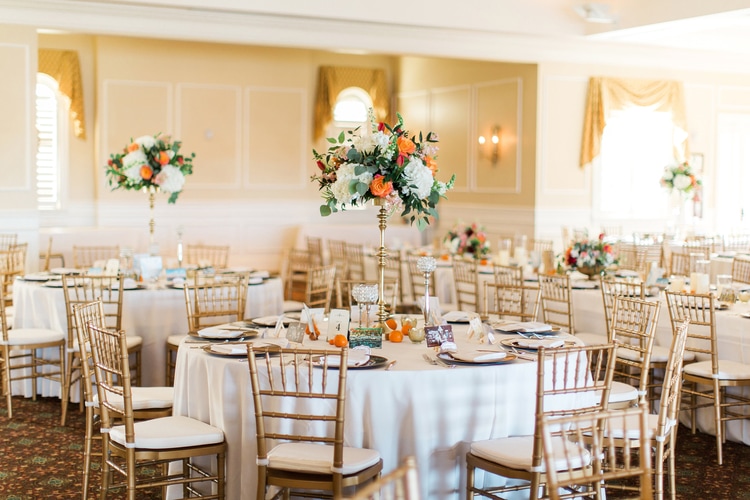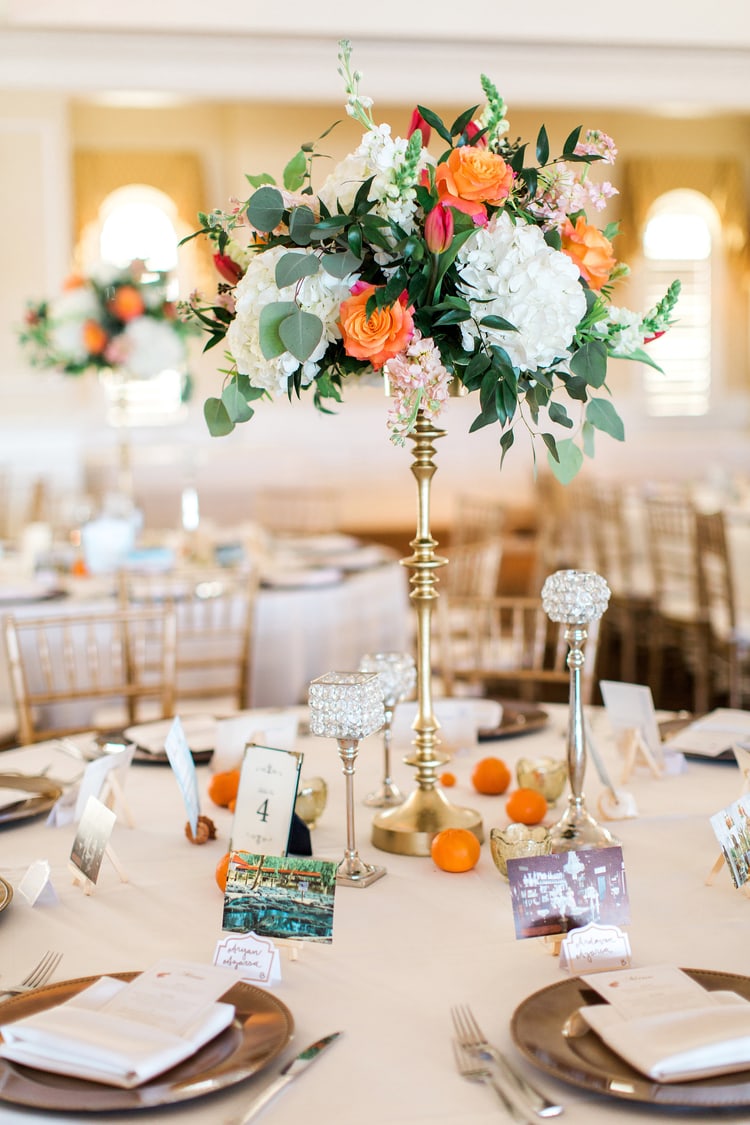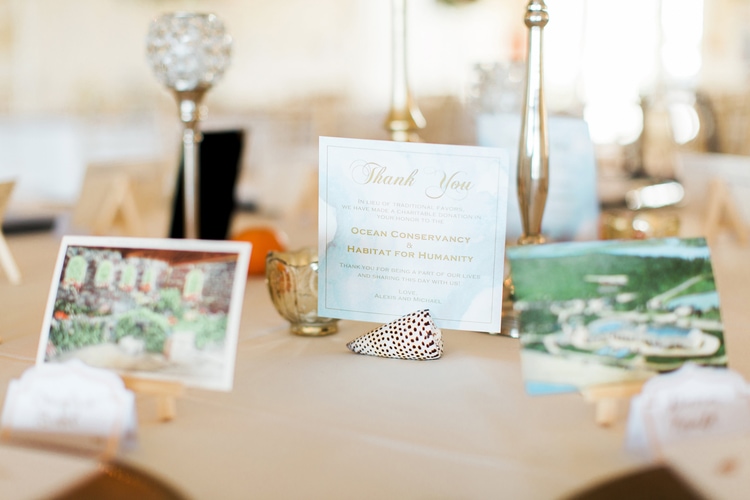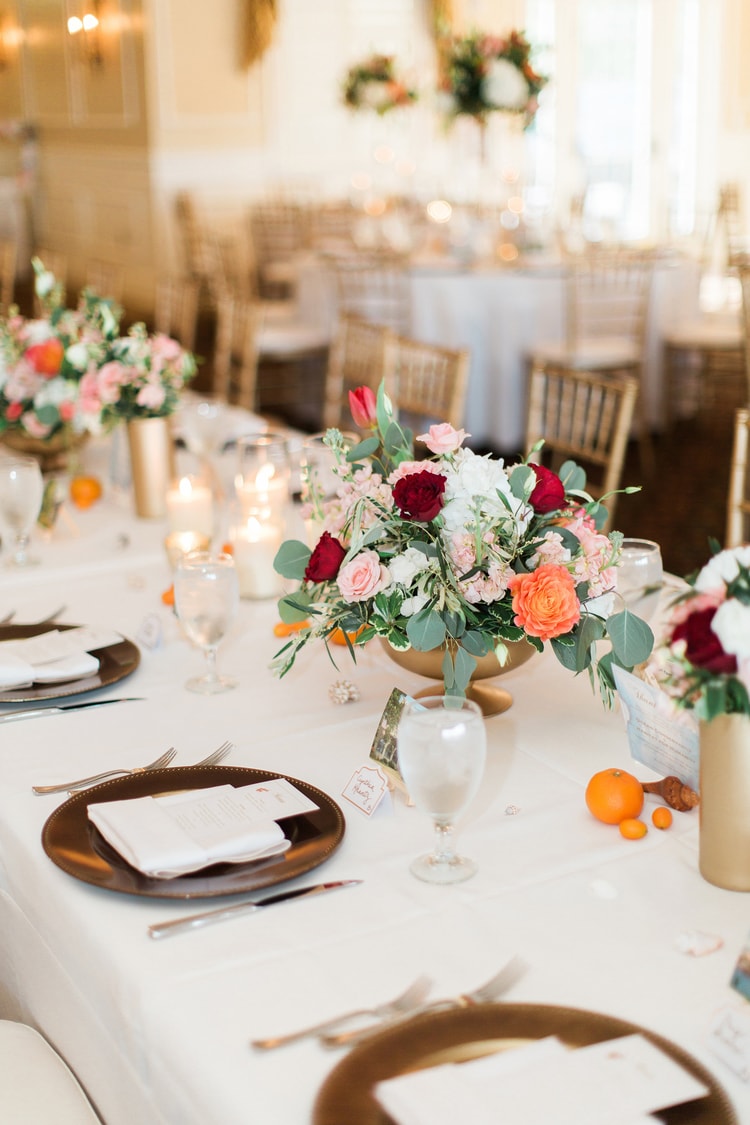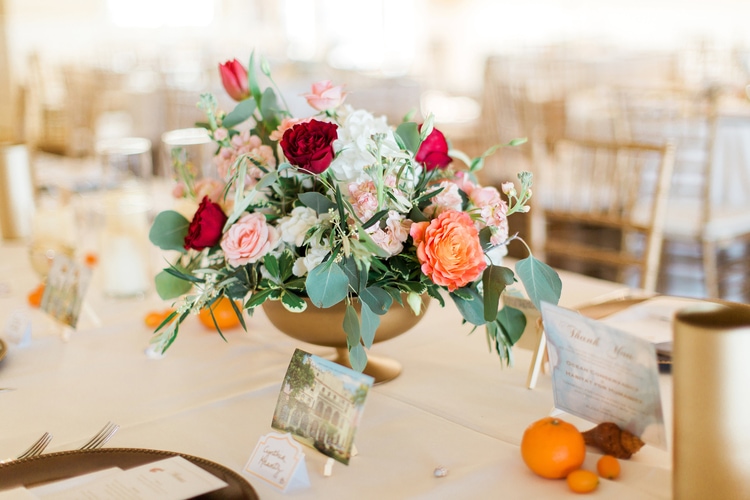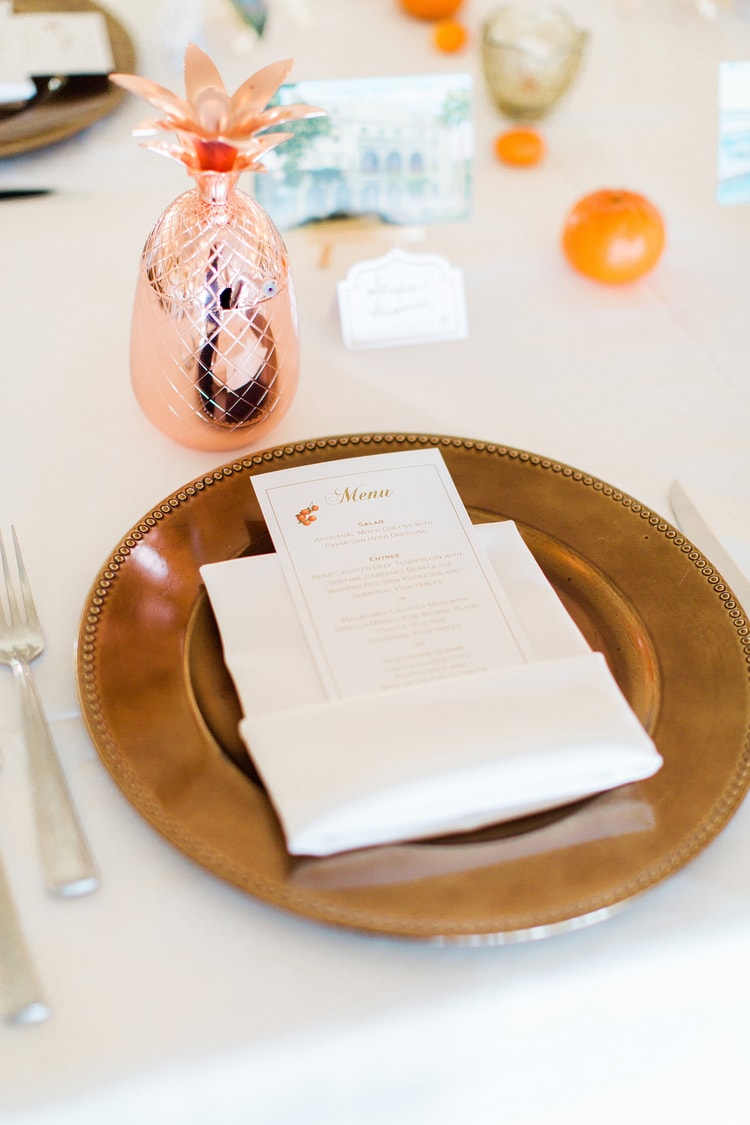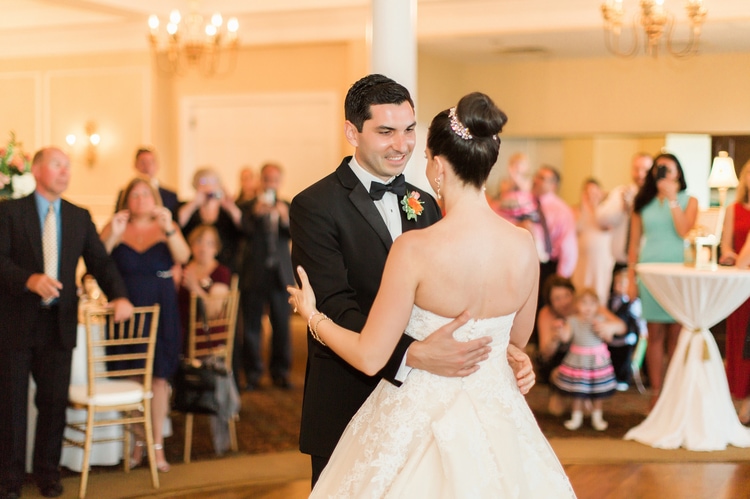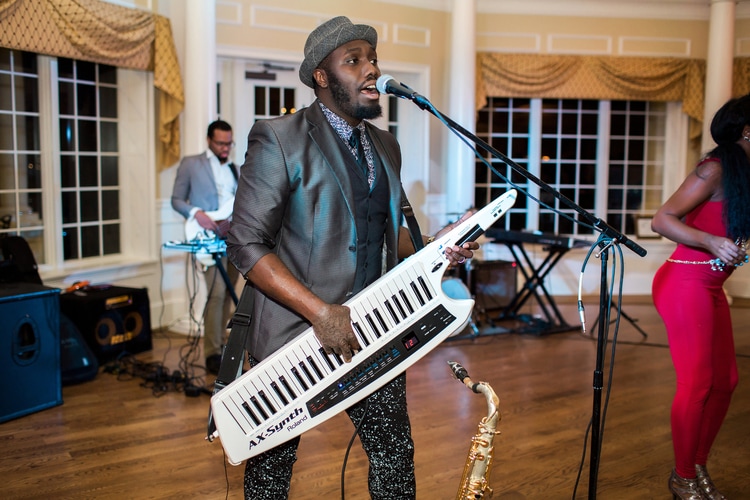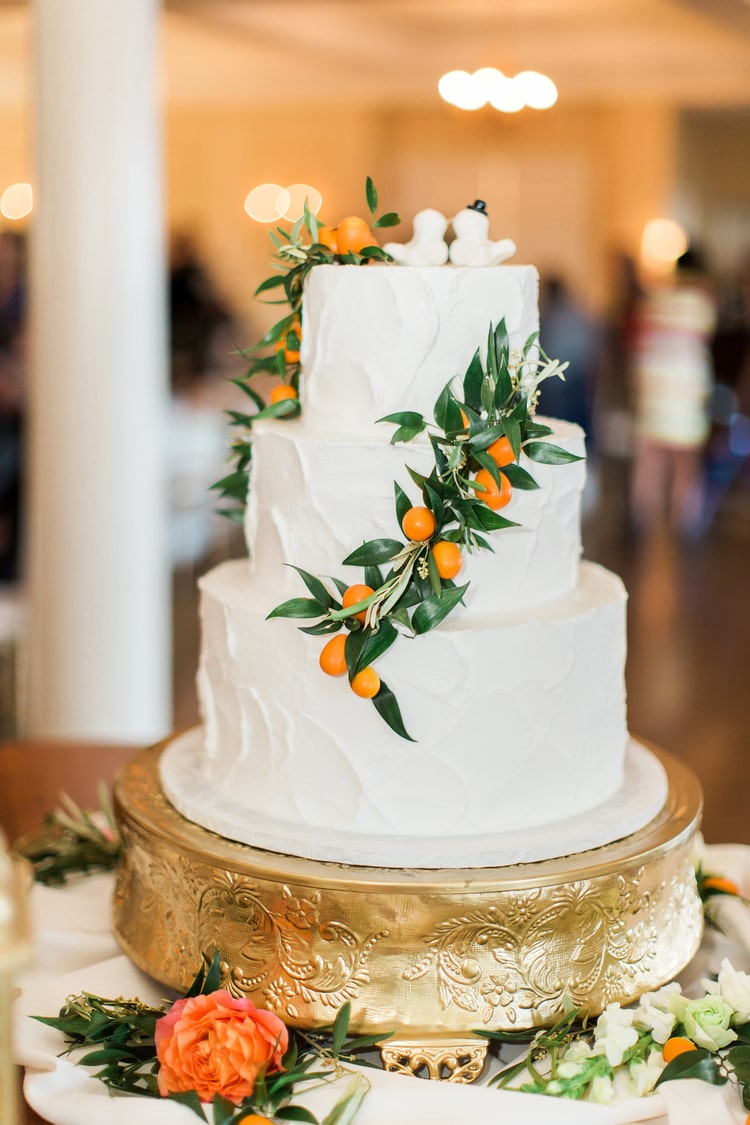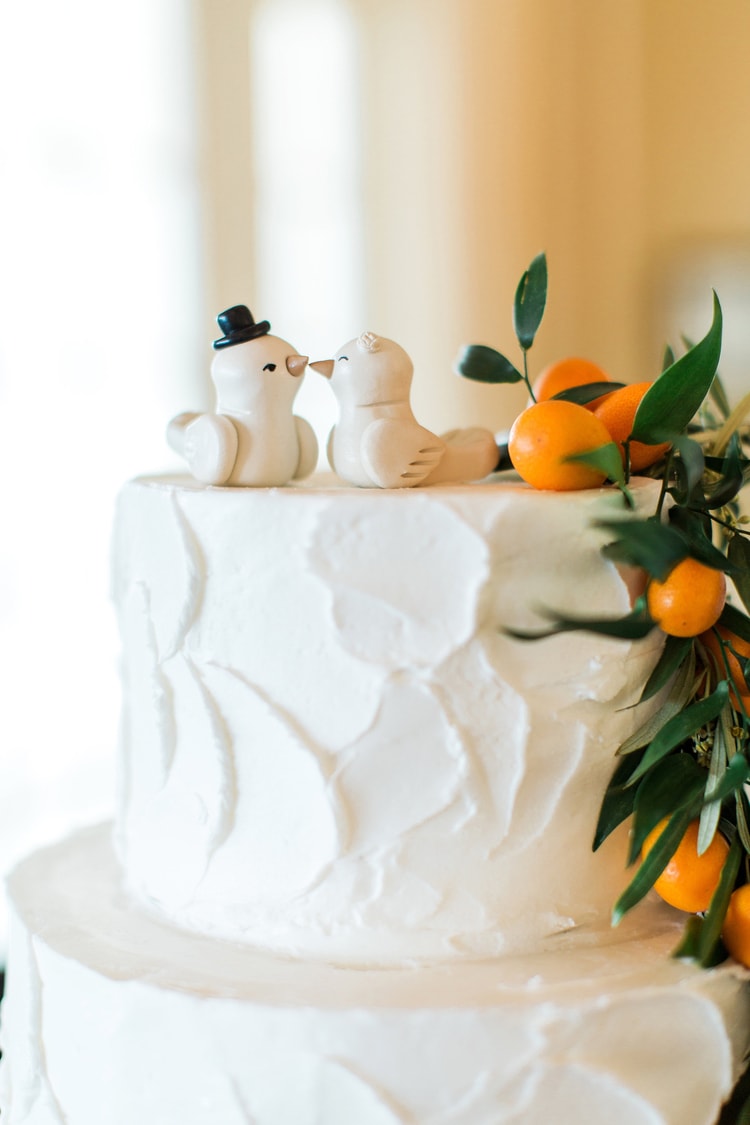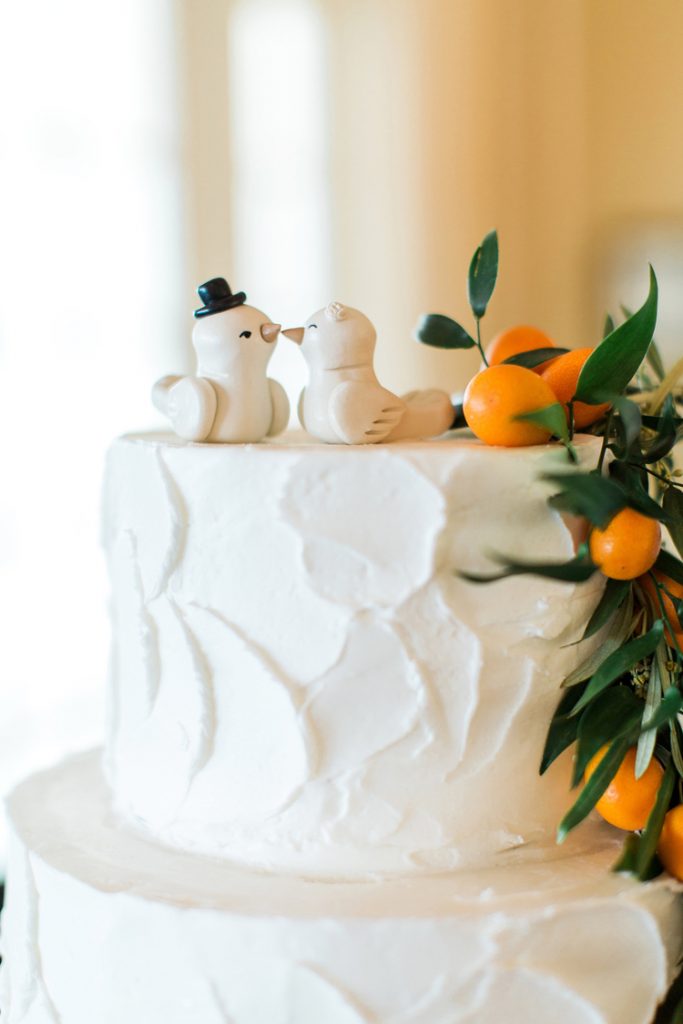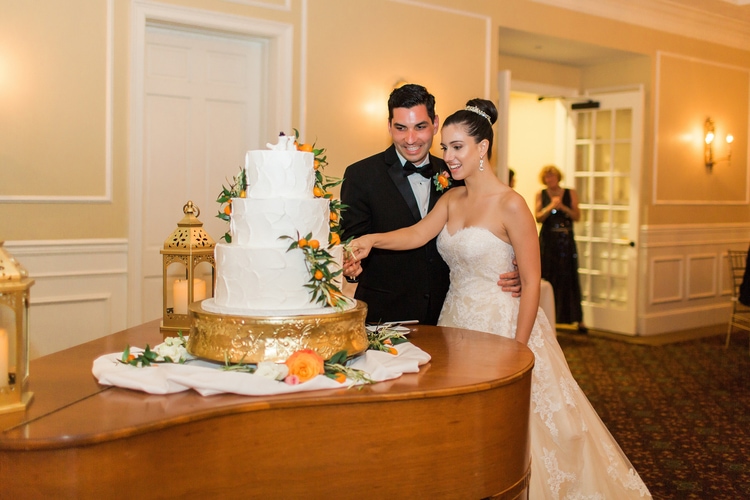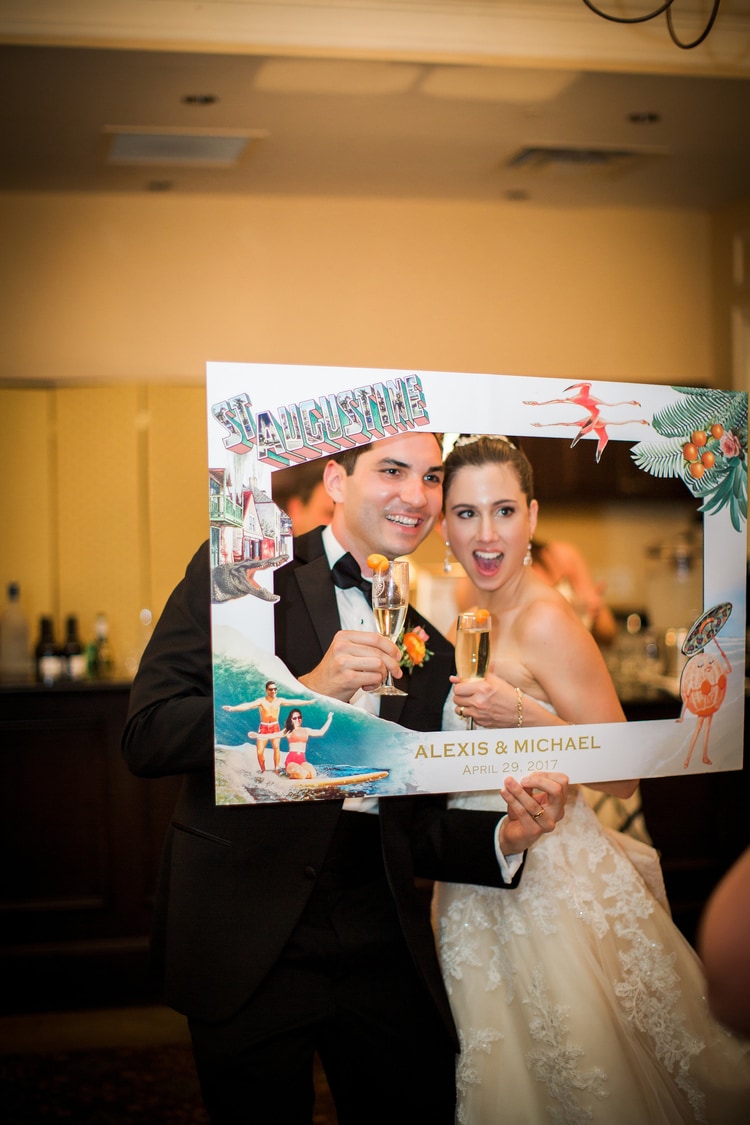 Tell us a little a bit about your destination wedding (your vision, color, style, and location choices).
Our wedding was a love letter to our wedding destination, St. Augustine, Florida, and a celebration of what is most important to us: creating lifelong memories with our families and closest friends. St. Augustine is our nation's oldest city, and the seaside town is a true hidden gem. Settled by Spanish admiral Pedro Menendez de Aviles in 1565, St. Augustine is known for Spanish colonial architecture, old world charm and beautiful beaches. Every summer, Lexi's family would go on a two-day road trip down to spend time with her grandmother who lived in St. Augustine. It was an annual tradition every year since she was born. When Michael came with her to visit, it was the perfect setting for the romantic, tropical wedding we had envisioned. With its vibrant art and music scene, the college town seemed to be the ideal marriage of beauty, culture and fun.

We had tons of fun planning our wedding and laughed a lot along the way with Lexi's family. We planned a full weekend itinerary beginning Thursday evening with an intimate dinner for our families by the beach. On Friday, our guests arrived, and we held our rehearsal dinner at O.C. White's Seafood & Spirits in the Old City, in their outside courtyard under a vine-covered trellis strewn with lights, with live acoustic music playing. Then we treated our family and wedding party to a sunset boat ride on the Matanzas River, one of the highlights of the weekend. With the groom in a flamingo suit and a vintage 50s and 60s soundtrack, the boat ride allowed everyone to feel relaxed and on vacation. We then strolled down St. George's cobblestone streets to Casa Maya for welcome drinks in their backyard bar for all our guests. On our wedding day, Lexi had all her bridesmaids over to our rental condo to get ready, and Michael dressed with his groomsmen at our host hotel, the Courtyard Marriott in St. Augustine Beach. We wanted all our guests to be able to spend some time in the Florida sun and sand during their stay.

We held a first look in the Old City, and then our wedding party met us for a walking pre-ceremony photo session all around the Lightner Museum and surrounding streets. It saved us time and stress – we definitely recommend! Our ceremony and reception were at The River House in St. Augustine, a non-profit senior center by day, the venue transforms into an elegant waterfront venue by evening: it was like our own private home for the night. Our ceremony and cocktail hour were held on their outdoor patio and private dock looking out over the river. The reception was held in their ballroom, where Purple Olive catered a delicious feast, Sweet Weddings delivered our dream dulce de leche wedding cake, our live band played late into the night – and Brooke Images captured every precious moment. All guests then met us at an after party at the Bar with No Name in the Old City, with views of the Castillo de San Marcos fort lit against the night sky. Finally, we wrapped up our wedding weekend with a rooftop brunch on Sunday at Salt Life Food Shack, then invited everyone to join us for a beach day.

Throughout the weekend, we shared our love for St. Augustine through our choice of tropical colors such as gold, orange, coral, green and teal, use of vintage Florida illustrations and postcards, and Floridian flowers and citrus fruits. We saw our destination choice and wedding weekend itinerary as a way to establish what is important to us, and to our marriage: we plan to build on Lexi's family's tradition and vacation with our children to St. Augustine every summer too. We even fantasize about retiring there! We feel deeply blessed and grateful to have been able to hold such a fun-filled weekend with our loved ones.
Tell us about your attire choices.
Lexi's mom immediately knew when she found "the dress" when visiting the Pronovias bridal salon. To complement the romantic, Southern meets Old World feel of our wedding, she wore a timeless A-line dress with a sweetheart neckline – only instead of the classic white, the dress was gold-hued with white lace vine details. Michael wore a black tuxedo, along with the rest of the groomsmen. The bridesmaids wore blue-green chiffon dresses like the color of the ocean, and the flower girls wore white chiffon dresses with gold ribbon to coordinate with the bride.
What was the most important to the two of you while planning?
When we do things, we tend to go all in – we loved planning out every step of the itinerary together and adding in thoughtful personal details. The most important thing to us was that we were able to share our happiness and this moment in our lives with our families and friends. Our eldest guest was Lexi's 92 year old grandmother and our youngest was Michael's two-month-old niece. We knew and understood it was both rare and beautiful to be able to spend time under one roof with all those we love around us and it is something we will always treasure.
What were your favorite parts of the day?
Our wedding day was more of a wedding weekend! It is hard to narrow it down…We loved the ceremony – looking nowhere and at no one else than into each other's eyes, hearing the words we wrote out loud for the first time. Listening to the heartfelt speeches from Lexi's sister Paige, her Maid of Honor, and Michael's friend Andrew, his Best Man. Dancing with all generations of our families and friends from every corner of our lives. Running through our sparkler exit to take a pedicab as our "getaway" car into the Old City…
Tell us about your wedding flowers.
Our flowers were a natural, romantic garden style, featuring warm, tropical colors with green ferns: red and coral garden roses, peach stock, orange ranunculus, white llisianthus olive leaves, seeded and silver dollar eucalyptus, jasmine vine and ruscus.
Tell us about your wedding cake.
Our cake consisted of chocolate and vanilla cake tiers with dulce de leche layers in between and buttercream icing. On top of our cake were two little handmade wooden birds in a nest of vines and kumquats that cascaded down the tiers of the cake.
What did you do for favors?
Instead of favors, we decided to make donations to two causes important to us: the Ocean Conservancy and Habitat for Humanity. We also found beautiful vintage linen St. Augustine postcards and shared one at every place setting for our guests to take home as souvenirs.
Please describe any DIY, handmade, or personal details.
Michael took the lead on designing and executing our suite of paper goods – including our fun Save the Date vintage postcards, elegant vintage fruit and floral invitations, the coordinating reception signage and even a custom "Wedding Map" for the guest welcome bags, outlining our wedding weekend schedule and recommendations thoughout St. Augustine. Lexi took the lead on the ceremony, writing every word and selecting readings that would be personal to us, such as a Rumi poem in honor of her Persian heritage, or a reading about cities in honor of Michael's passion for architecture. We told the story about why St. Augustine, how we met and what we wanted our marriage to be about in our own words, in the capable hands of a professional, Peggy LaRoche. Our families were also incredibly helpful and supportive throughout planning and the wedding weekend. Lexi's sister Paige researched everything down to the last detail. Lexi's mom dedicated her creative talents to help bring our vision to life, designing floral arrangements for the River House, front doors and hand-making over 150 welcome bags, decorated with sea creatures and filled with fun local flair. The personal involvement of our family made it that much more meaningful to us.
What was the best part of having a destination wedding?
The best part was being able to share this special destination with our family and friends. We will always be able to revisit and remember what a wonderful time we had. Having a destination wedding meant we could celebrate in a place that feels authentically "us" as a couple, as opposed to one of our hometowns. We were very fortunate in that we had Lexi's grandmother's condo to stay in when we needed to be in St. Augustine for planning. We deliberately planned our vacations around our planning meetings to make the most of our time in Florida. For any bride or groom considering a destination wedding and finding it daunting, look for locations in the United States – we have stunning historic towns, beaches, countryside, and mountainside – no passport required.
Vendors:
Photography: Brooke Images | Floral: Jade Violet Wedding Floral | Day-of Coordination: Coastal Coordinating | Venue: THE RIVER HOUSE | Catering: PURPLE OLIVE | Wedding Cake: Sweet Weddings | Ceremony Musicians: RIchard Stratton | Officiant: PEGGY LAROCHE | Stationery: DIY by Groom and Bride | Signage: DIY by Groom and Bride | Rehearsal Venue: O.C. WHITE'S | After Party Venue: NO NAME BAR | Wedding Dress: Pronovias | Bridesmaid Dresses: Kennedy Blue | Submitted via: Matchology