Mara and Michael invited 50 lucky guests from all over the world to the coast of Spain to celebrate their love in an elegant beach wedding you'll have to see to believe. Mara was actually born in Málaga city… so that, combined with their love for the beach made choosing this destination a no-brainer; they were even engaged on the beach!
A beach wedding is inherently beautiful, you really don't need to add much! The décor at both the ceremony and reception were kept clean and simple, with a ton of elegant white and gold details and an abundance of gorgeous flower arrangements. What I thought was so special was how Mara and Michael had their ceremony officiated in both English and Spanish –staying true to their roots while celebrating their culture. And let's not fail to mention that dessert bar… YUM! Shoutouts to Mery Liccardi for flawlessly executing all the details of this gorgeous wedding!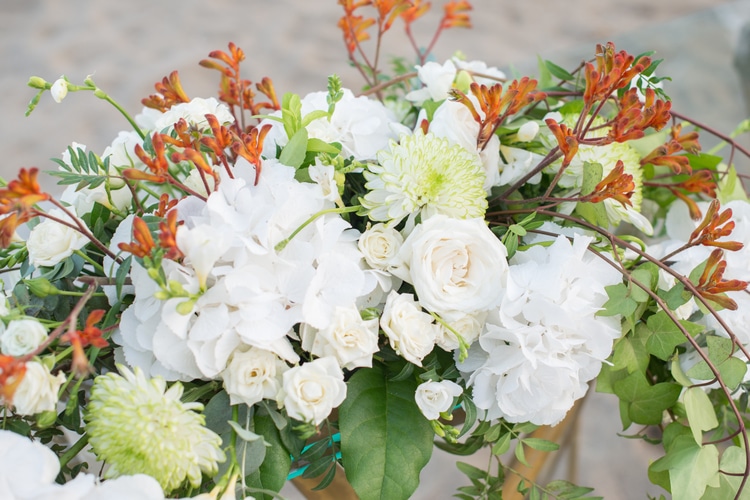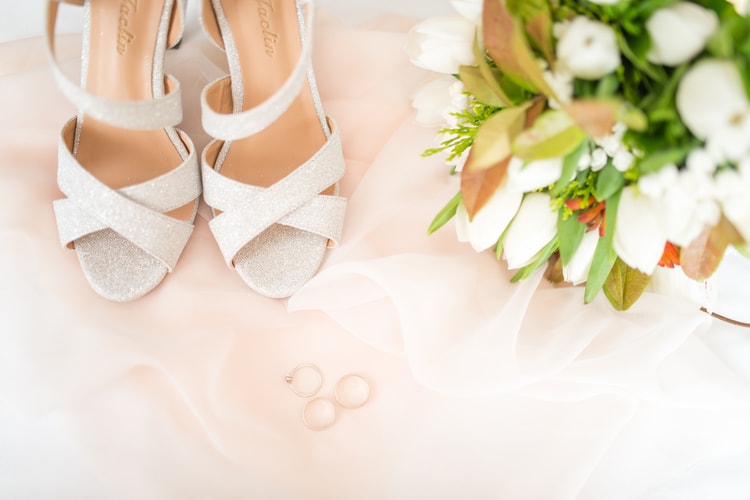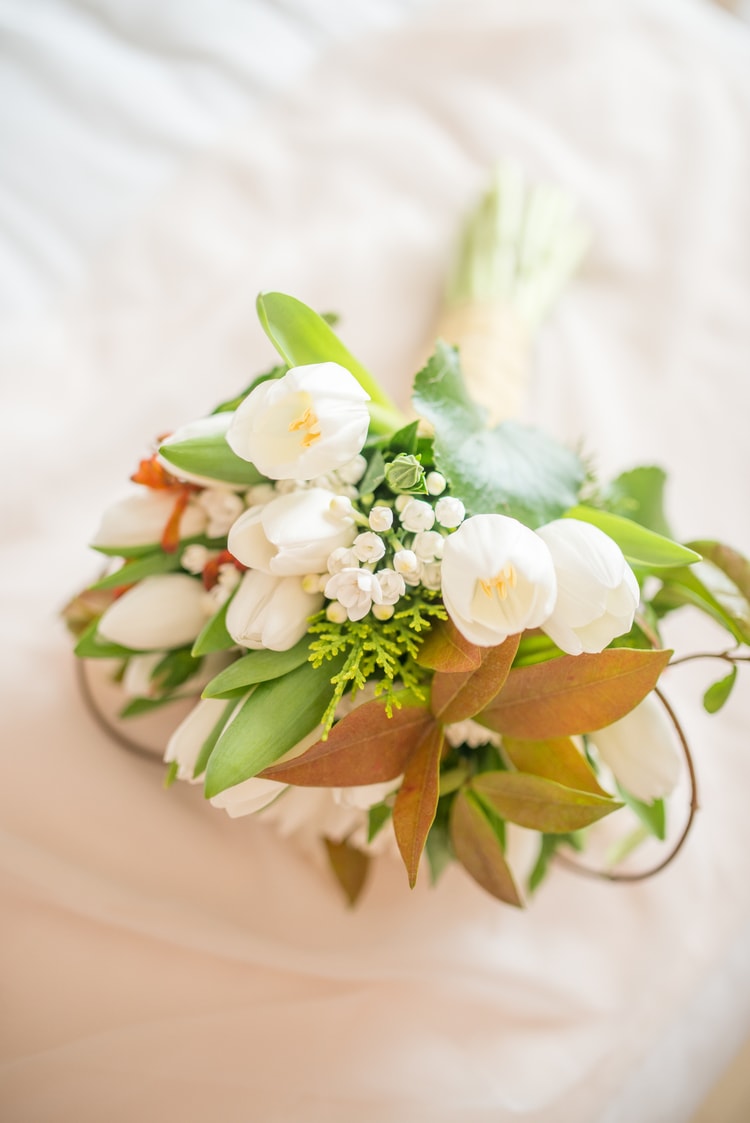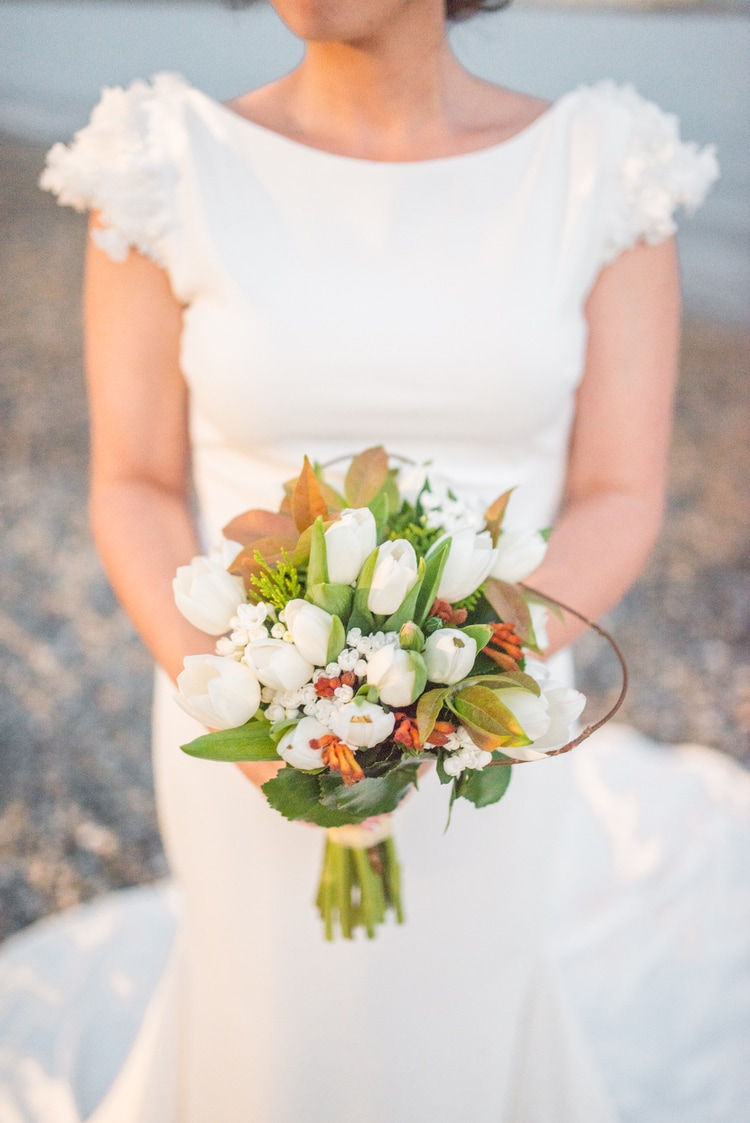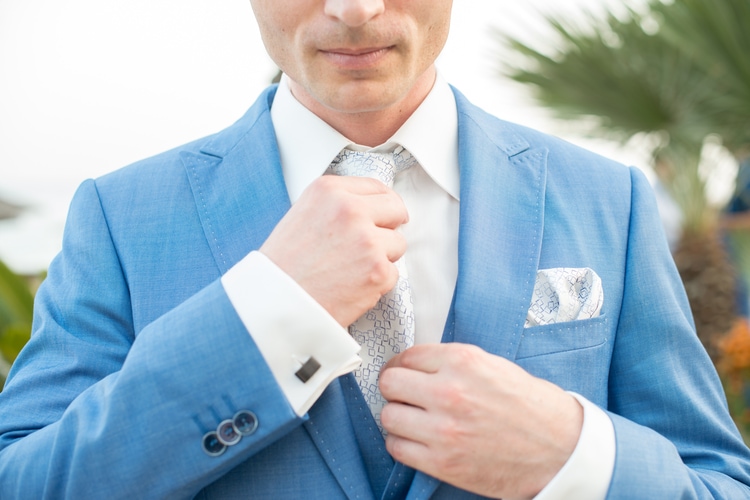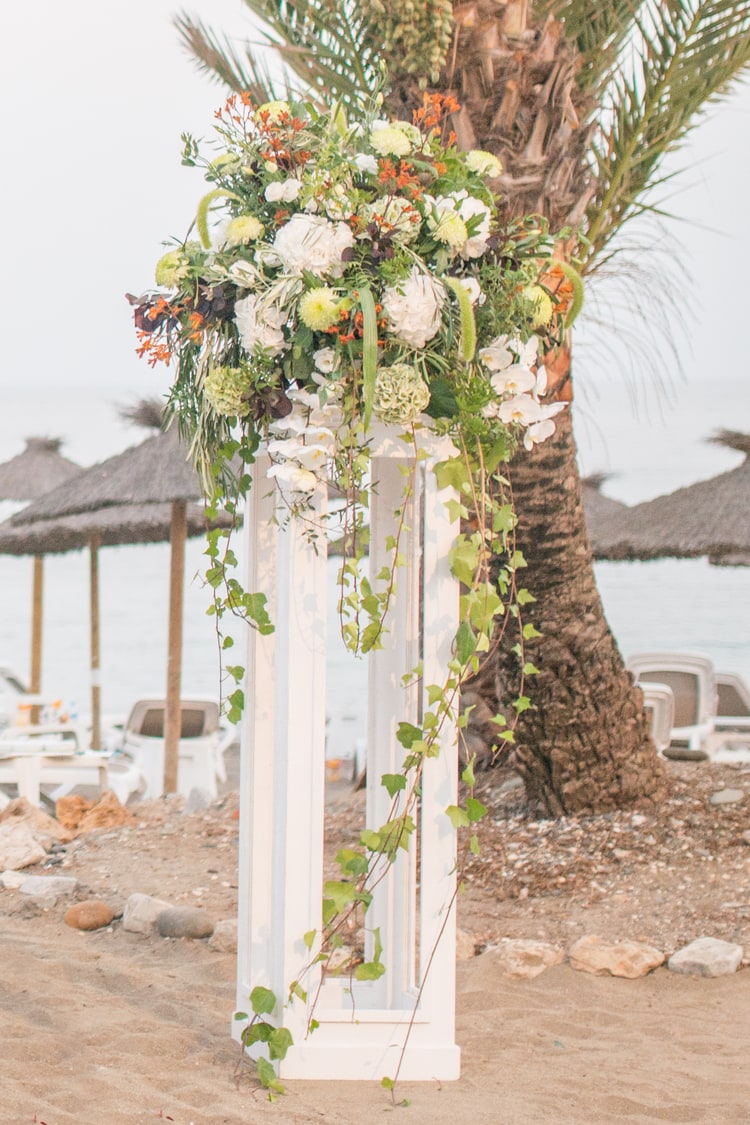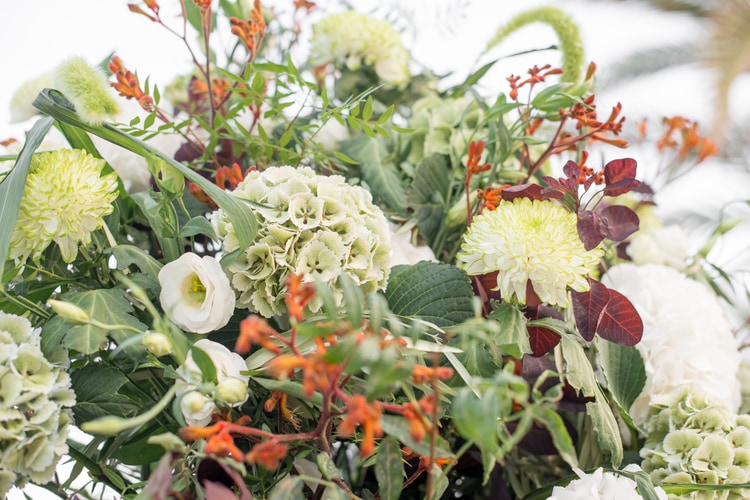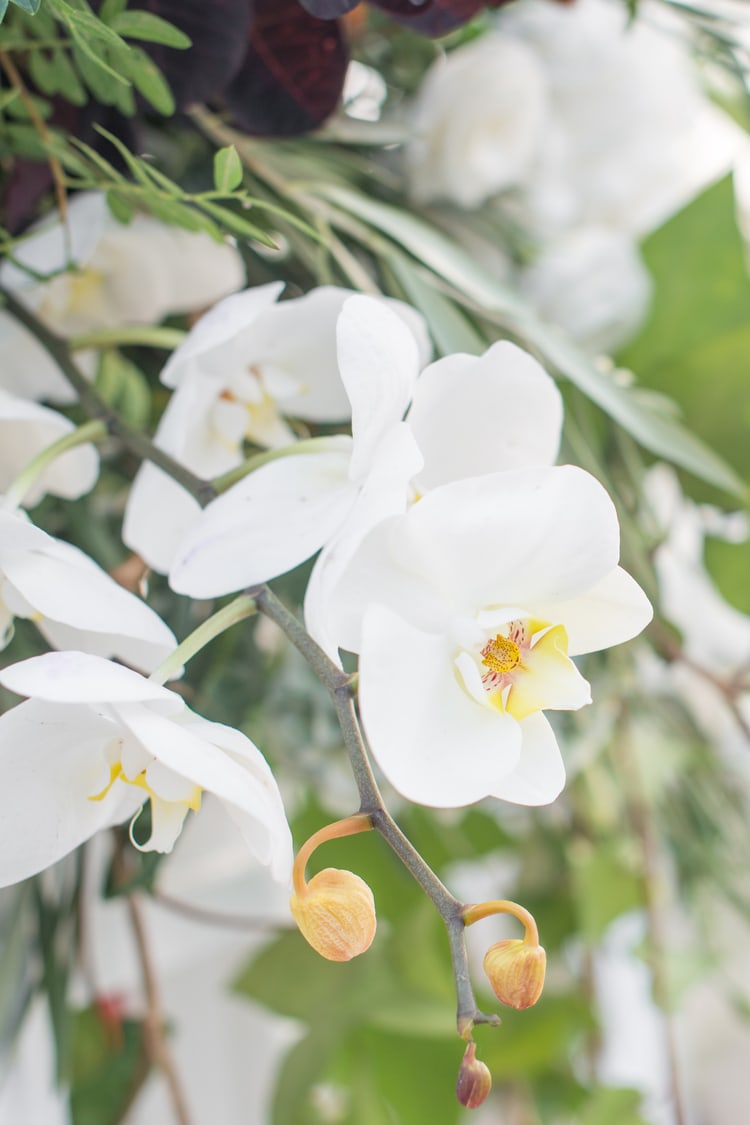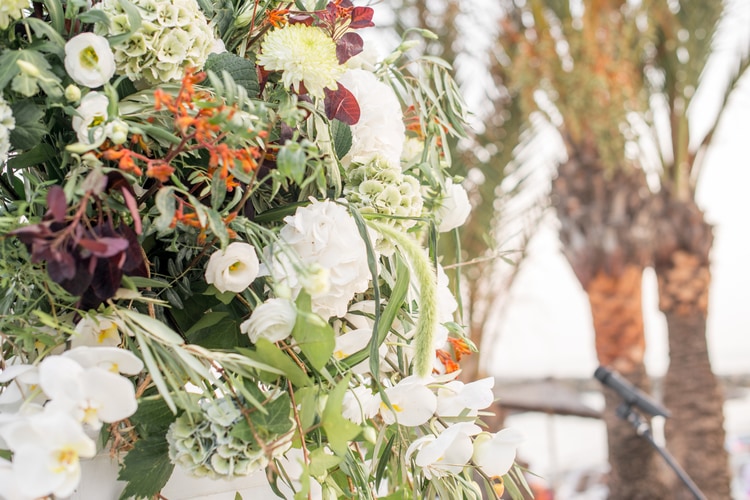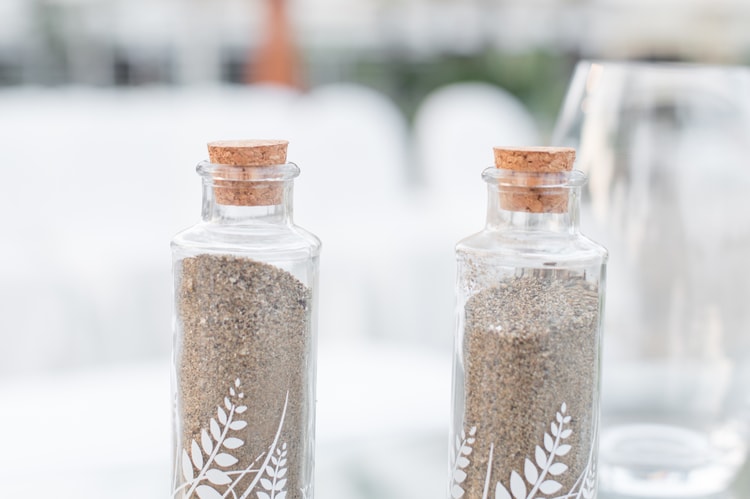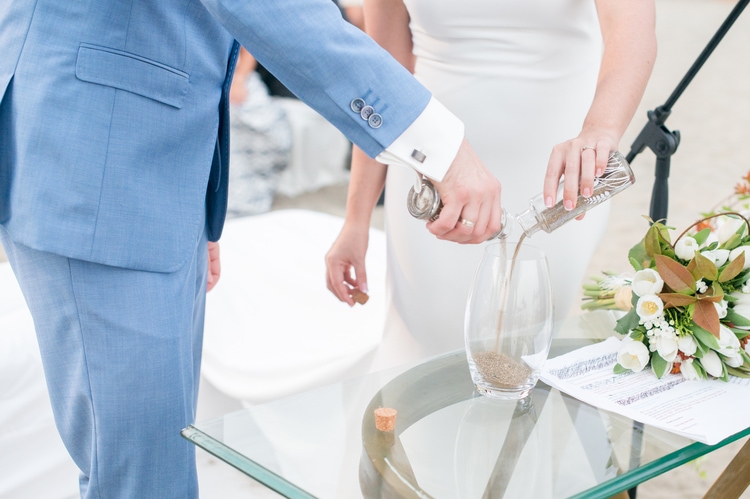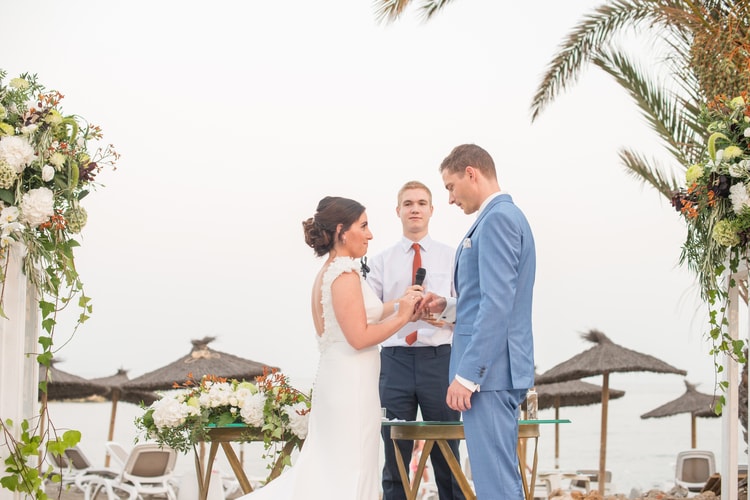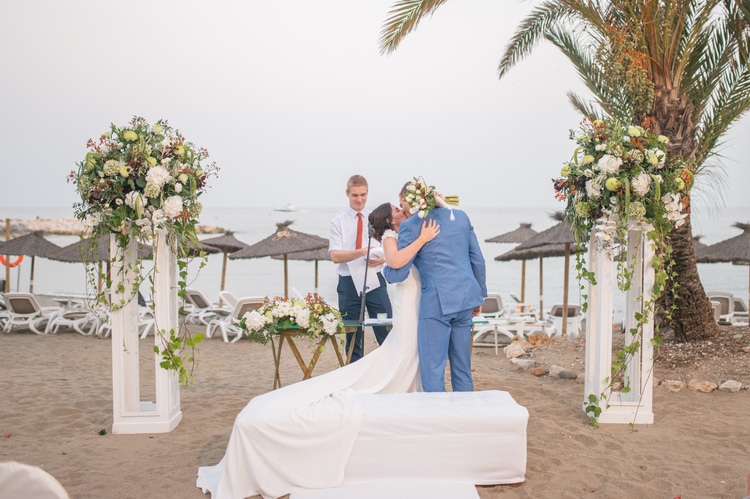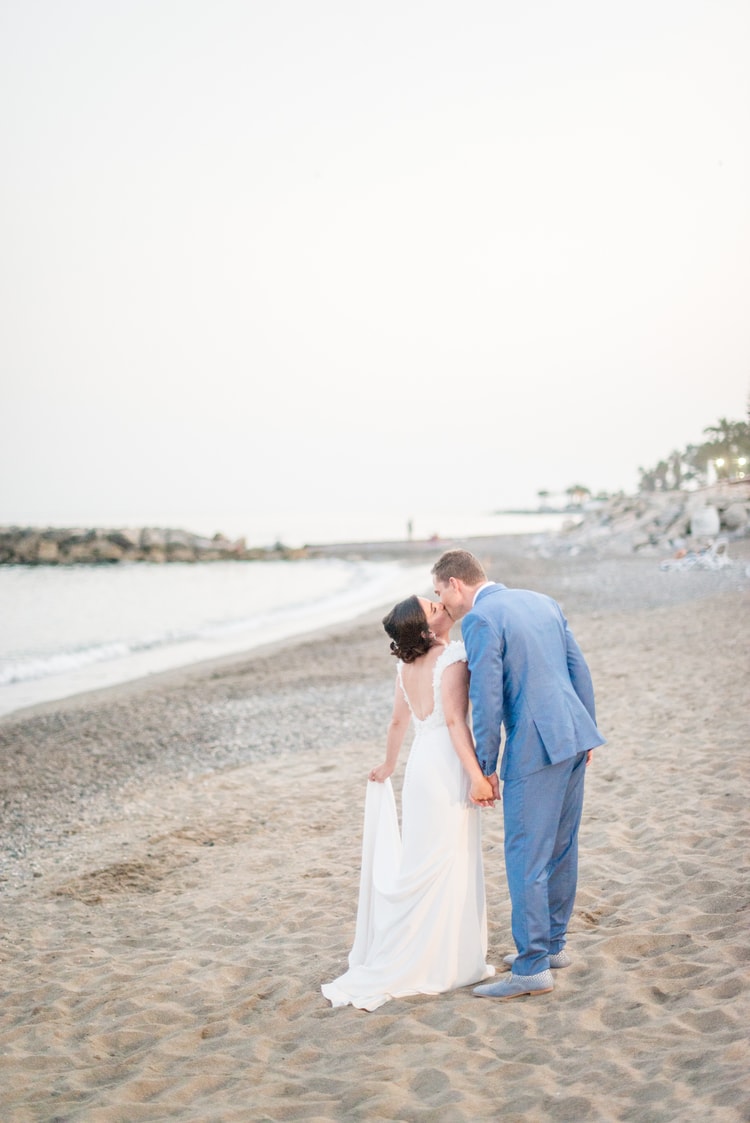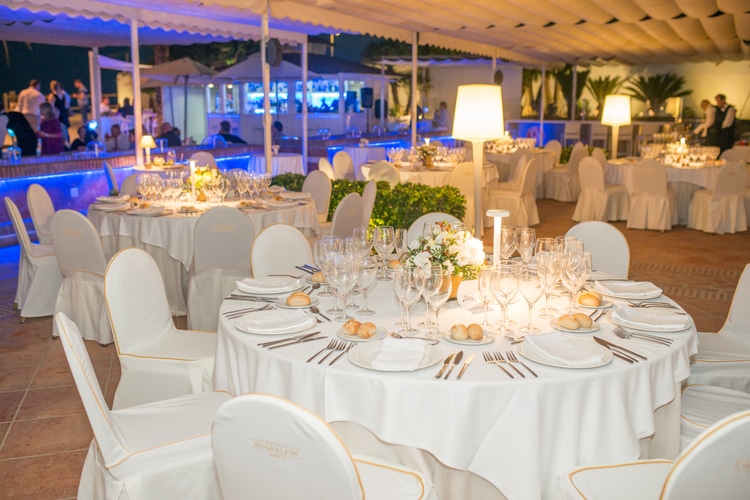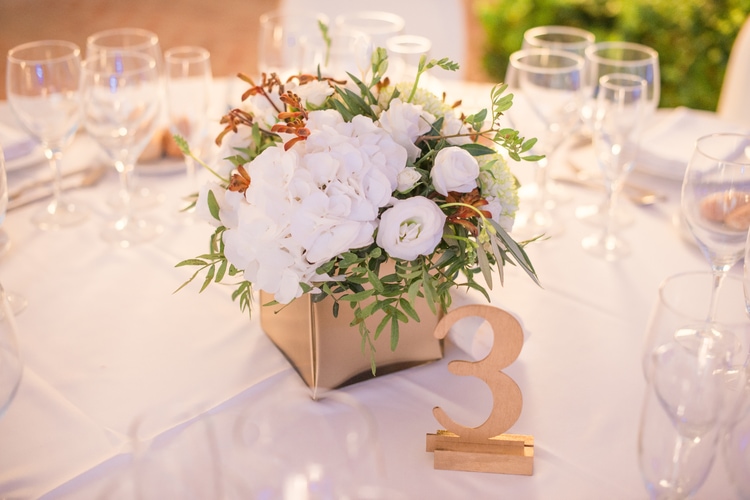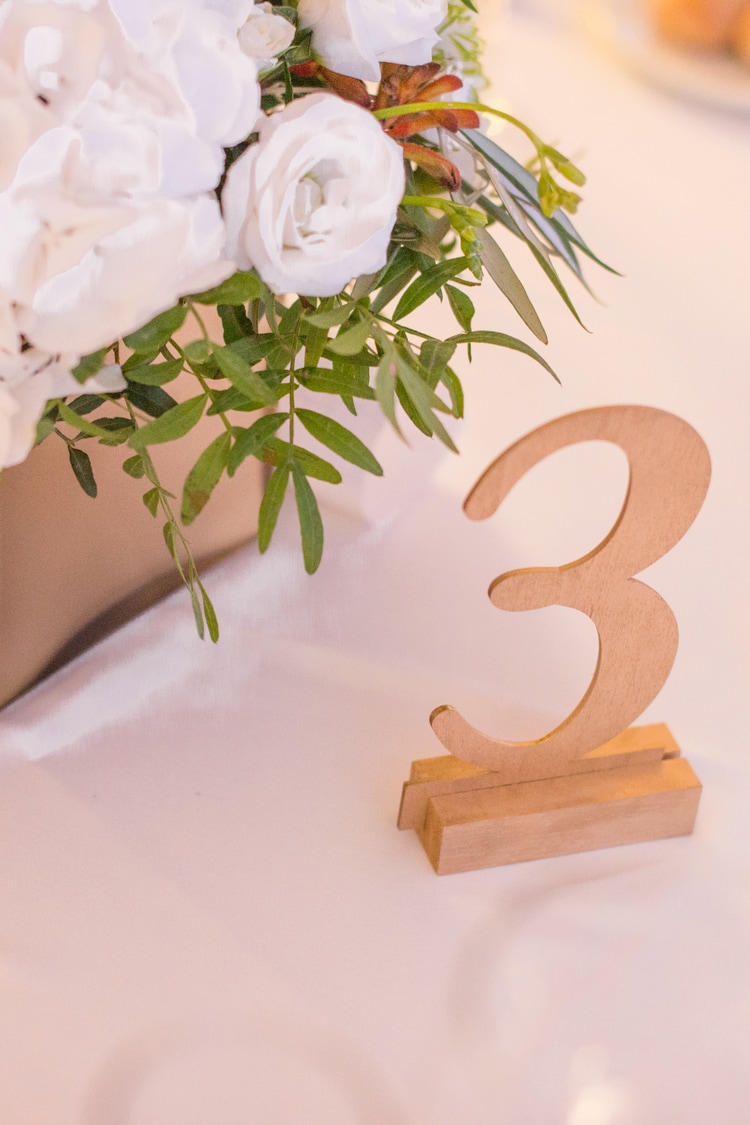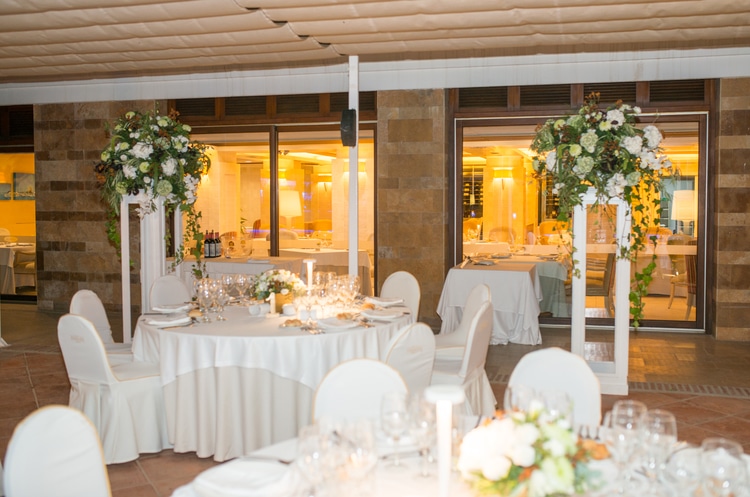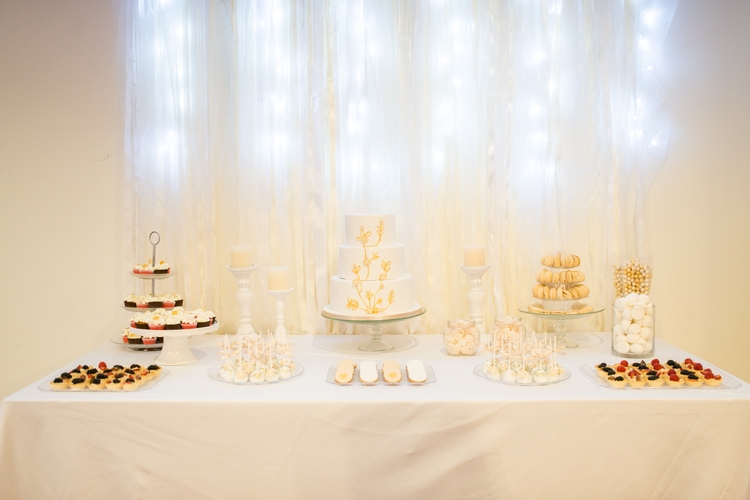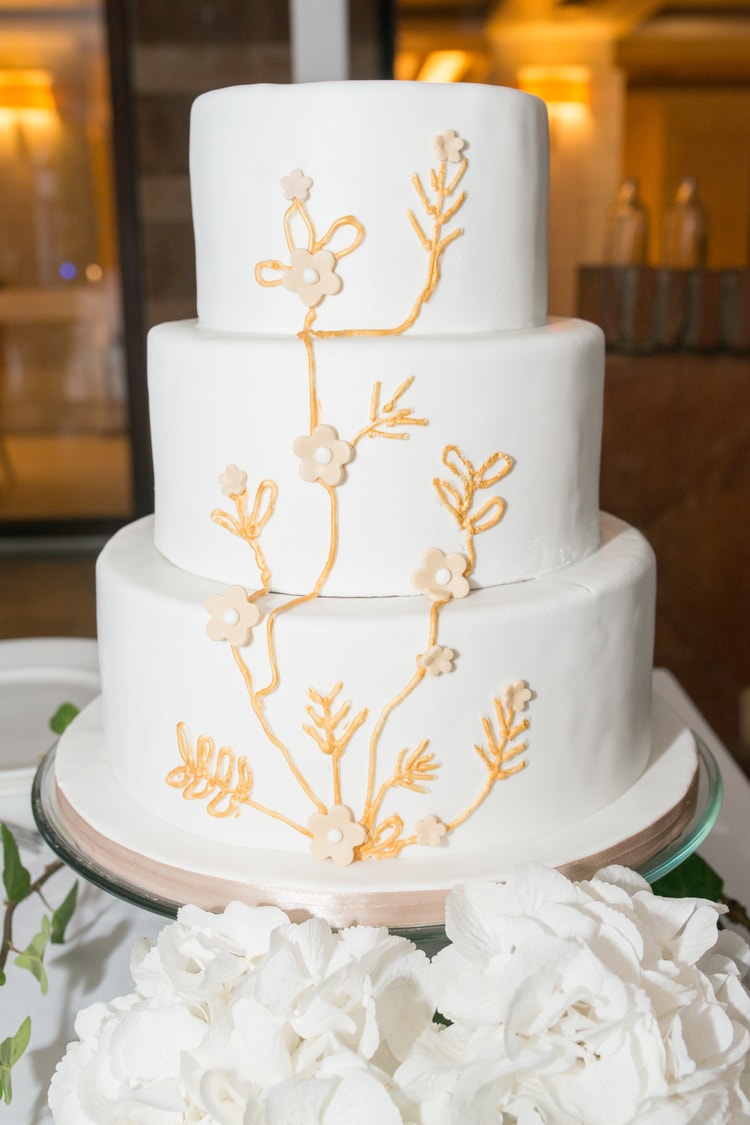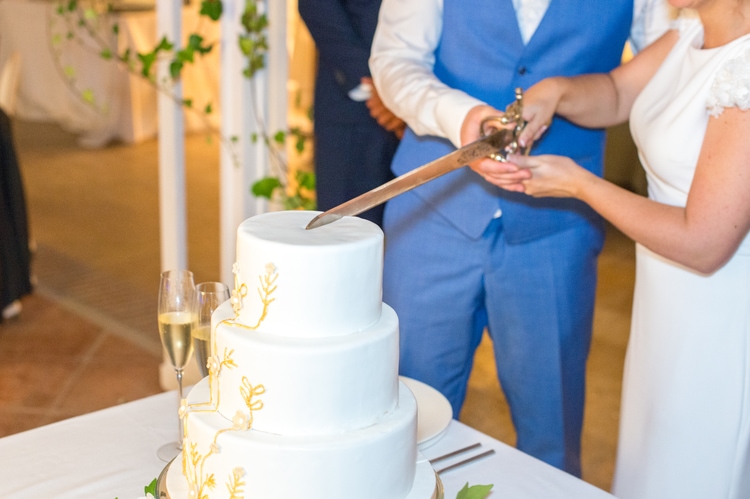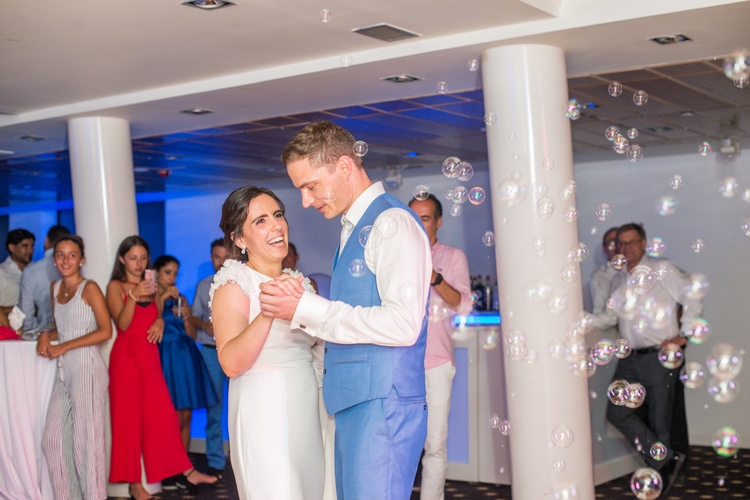 Q&A with the Bride
Why did you choose to get married in Marbella, Spain?
Because Mara was born in Málaga city and she wanted a wedding on the beach.
How many people attended your destination wedding in Marbella?
50
What were your sources of inspiration for your wedding in Marbella Spain?
Holland was one of the reasons why I chose tulips as part of the decoration. The colors and the rest of decoration fit in with my idea of elegance.
What was special about your destination wedding in Marbella?
For every couple, every single detail is unique and holds a special meaning. For us, the music was something special and we paid a lot of attention to each song in every single moment.
What was your favorite destination wedding detail?
I would say the ceremony in front of the sea.
Was there any tradition that you skipped during your wedding?
We skipped the vows because my husband is very shy and he didn't feel comfortable speaking in front of the guests.
What was the most memorable moment of your destination wedding in Marbella, Spain?
My sister's speech was something I will never forget. We also had incredible fun dancing at the end, and enjoyed seeing people's happy faces because they were having a wonderful time and they liked the food.
What was your favorite part of having a destination wedding in Marbella, Spain?
The mix of cultures. Our ceremony was in English and Spanish, thus the officiant translated everything and everybody could understand and follow it. You could see the surprise in the faces of the people when they didn't expect something happening because in their countries these things are done a different way. We all learned a lot from each other.
What was the biggest challenge of planning a destination wedding?
I would say keeping up with guests. When at least half come from other countries, the culture, the way they plan things, their timings and coordinating places where to host them, can be a real challenge.
What's your advice to other couples planning a destination wedding?
TIME. You will need time in advance to coordinate everything, as well as time to make sure that you can put in practice a "Plan B" if "Plan A" doesn't work (wedding dress, guests, timing for the invitations, food allergies…). And get the help of a wedding planner. It is really difficult to organize a wedding from afar with so many things to arrange and very frequently so little time due to jobs and busy lives.
Vendors
Photographer: Anna Gleave Photography
Bride's Dress: Pronovias | Bruids Palais
Groom's Attire: Bruids Palais
Planner: Mery Liccardi
Hair & Makeup: Ella Megan
Florist: Roberto Silvosa
Venue: Gran Hotel Guadalpín (Puerto Banús, Marbella, Málaga)
Cake: Velvet Marbella