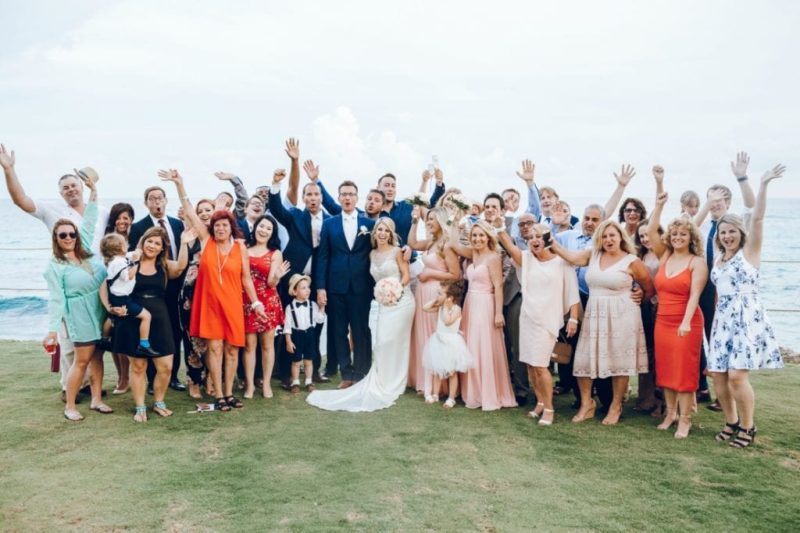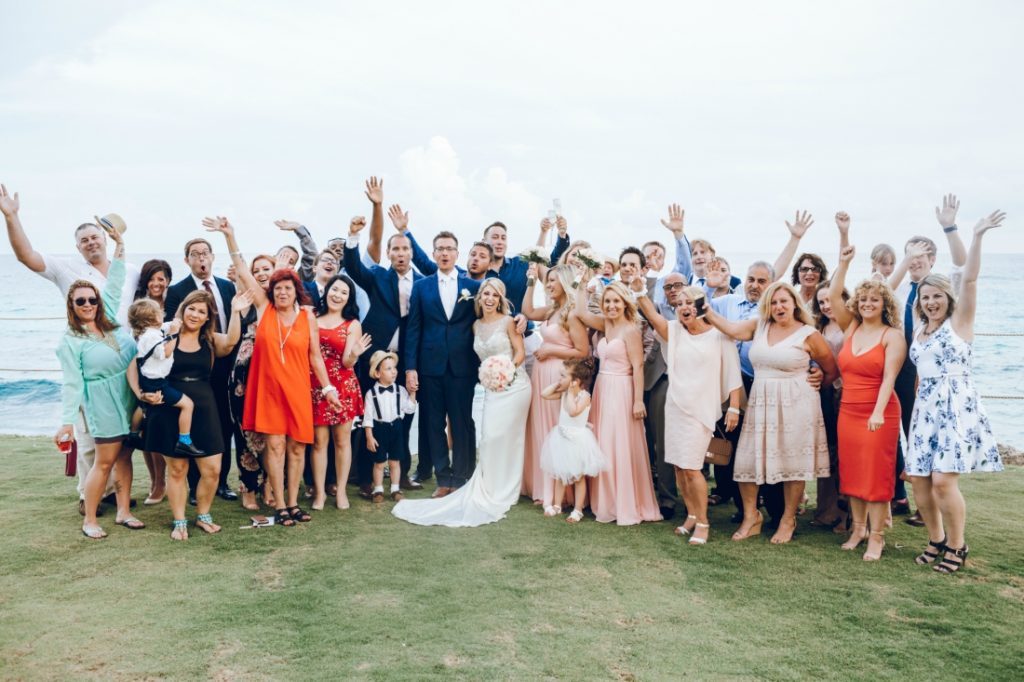 On this page, you'll find some dresses that I think are perfect for a beach wedding. I hand picked these dresses because they're the perfect colors, fabrics, length, fit and styles for a beach wedding. Depending on the accessories and shoes you wear, most of these dresses can be dressed up or down to match the formality of the wedding.
These are all sold by my affiliate, Lulus and any purchase you make via these links may result in a small commission to Destination Wedding Details at absolutely no additional cost to you. It's just a small way we keep this site running. Now, the reason I chose to curate dresses (and a few jumpsuits) from Lulus, is because I am absolutely in love with this online store.
Lulus has been around since 1996 – that's more than 23 years so you know they're doing something right! They have a huge collection of trendsetting and chic clothing at really affordable prices. But in addition to all the nice clothes, they also a great refund policy and support. I've personally put their refund policy to the test and I can attest to the fact that they make it really easy. And you can even live chat with a stylist to get professional styling tips before you buy. It's pretty awesome. I've spent wayyyy too many hours on their website because they have so many stunning outfits.
This is just a small selection of my personal favorite dresses for a beach wedding. But make sure you check out their site because in addition to beach wedding dresses for guests, they have also have tons of dress styles, rompers/jumpsuits, accessories, shoes and even swimwear.
Beach Wedding Dresses for Guests
Heavenly Hues Magenta Maxi Dress | Lulus
Lulus Exclusive! You'll be goddess-like for the entire evening in the Lulus Heavenly Hu… [More]
Price: $84.00
In Love Forever Lavender Floral Lace-Up Hi…
Lulus Exclusive! Once you fall for the Lulus In Love Forever Lavender Floral Lace-Up Hi… [More]
Price: $84.00
Paulina Cobalt Blue Bodycon Midi Dress | L…
Lulus Exclusive! Make it a night out to remember in the Lulus Paulina Cobalt Blue Bodyc… [More]
Price: $58.00
Enchanted Love Navy Satin Strapless High-L…
Lulus Exclusive! Waltz the night away in the Lulus Enchanted Love Navy Satin Strapless … [More]
Price: $84.00
Sale: $42.00
Elegantly Inclined Cream and Coral Floral …
Lulus Exclusive! It's impossible to look anything but exquisite in the Lulus Elegantly … [More]
Price: $100.00
Song of Love Blue Grey Off-the-Shoulder Ma…
Lulus Exclusive! Sway and swoon all night long in the Lulus Song of Love Blue Grey Off-… [More]
Price: $100.00
Own the Night Navy Blue Strapless Maxi Dre…
The chances for a magical evening are high in the Lulus Own the Night Navy Blue Straple… [More]
Price: $72.00
Spotlight On You Fuchsia and Coral Orange …
The Spotlight On You Fuchsia and Coral Orange Strapless Maxi Dress will spark up a conv… [More]
Price: $85.00
All About Love Yellow Maxi Dress | Lulus
Lulus Exclusive! All great love stories start with the Lulus All About Love Yellow Maxi… [More]
Price: $97.00
Feeling Freesia Navy Blue Floral Print Max…
Lulus Exclusive! The Feeling Freesia Navy Blue Floral Print Maxi Dress is casual elegan… [More]
Price: $80.00
Leandra Burgundy Lace Maxi Dress | Lulus
The perfect dress for your special occasion? The Lulus Leandra Burgundy Lace Maxi Dress… [More]
Price: $96.00
Make Me Move Burgundy Maxi Dress | Lulus
You'll be the hit of any dance floor in the Lulus Make Me Move Burgundy Maxi Dress! Dou… [More]
Price: $90.00
After Hours Blush Pink Strapless Ruffled M…
Lulus Exclusive! The Lulus After Hours Blush Pink Strapless Ruffled Maxi Dress will hav… [More]
Price: $64.00
Tier and There Hunter Green Tiered Trumpet…
Lulus Exclusive! Compliments will be flowing your way when you're standing out in the L… [More]
Price: $75.00
Confidence Boost Red Off-the-Shoulder Body…
Lulus Exclusive! The Lulus Confidence Boost Red Off-the-Shoulder Bodycon Dress is just … [More]
Price: $62.00
Highs and Lows Black Ruffled High-Low Maxi…
Love your look no matter what the day has in store for you with the Jack by BB Dakota H… [More]
Price: $89.00
Sale: $53.00
Tricks of the Trade Navy Blue Maxi Dress |…
Versatility at its finest, the Lulus Tricks of the Trade Navy Blue Maxi Dress knows a t… [More]
Price: $80.00
Mythical Kind of Love Dark Green Maxi Dres…
The Lulus Mythical Kind of Love Dark Green Maxi Dress is simply irresistible in every s… [More]
Price: $66.00
Shield and Sword Navy Blue Sleeveless Maxi…
Don't underestimate the power of a chic dress like the Lulus Shield and Sword Navy Blue… [More]
Price: $40.00
Heavenly Hues Royal Blue Maxi Dress | Lulus
Lulus Exclusive! You'll be goddess-like for the entire evening in the Lulus Heavenly Hu… [More]
Price: $84.00
See more dresses you can wear to a beach wedding
And in case you missed it, go check out these must-read Beach wedding attire tips for guests