Destination Weddings are inherently unique – the possibilities are endless! Jen and Ben were dedicated to creating a distinctively personal, yet still traditional beachfront wedding their whole family could enjoy. And in every detail, big and small, they nailed it!
Their wedding at the Carlouel Yacht Club in Florida exuded dreaminess on a whole new level. The couple exchanged vows on the beach under one of the most gorgeous beach wedding arches I've ever seen. The combination of rustic driftwood wrapped in billowy linen and adorned with dusty rose flowers was perfection. And since there are no rules when it comes to destination weddings – Jen and Ben were still able to create that traditional look and feel of a church ceremony by having rows of church pews in the sand. And what's a party on the beach without a bonfire and s'mores? Their indoor/outdoor reception brought their two families together for a night they'll never forget.
Let's not fail to mention that the bride's look was simply classic and timeless from head to toe. My absolute favorite part of the ensemble was her cathedral-length veil that floated in the wind behind her as she walked down the rose-lined aisle. Really, the photos speak for themselves. Jen + Ben + a sunset that can only be described as heavenly = these straight up angelic pictures captured by Marc Edwards.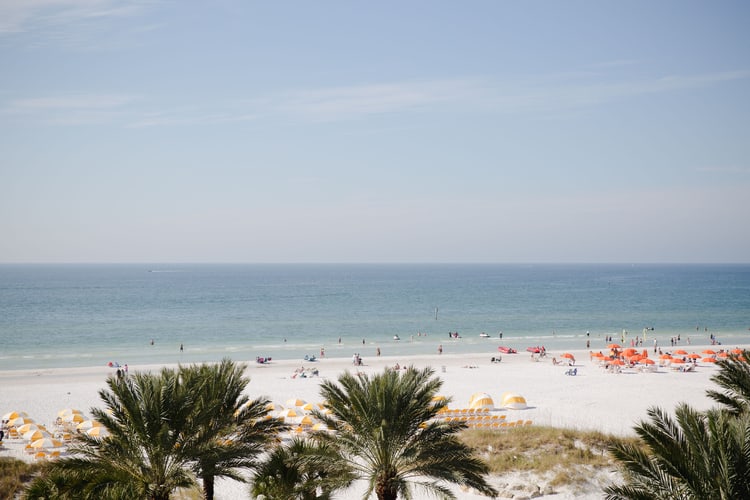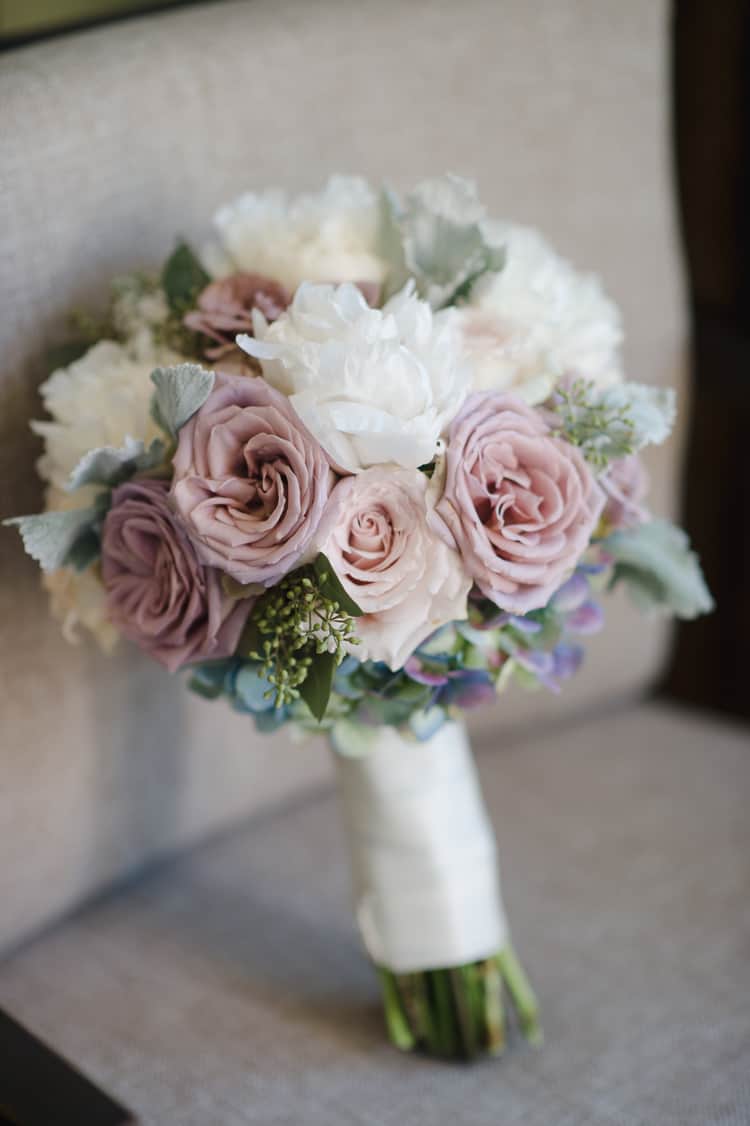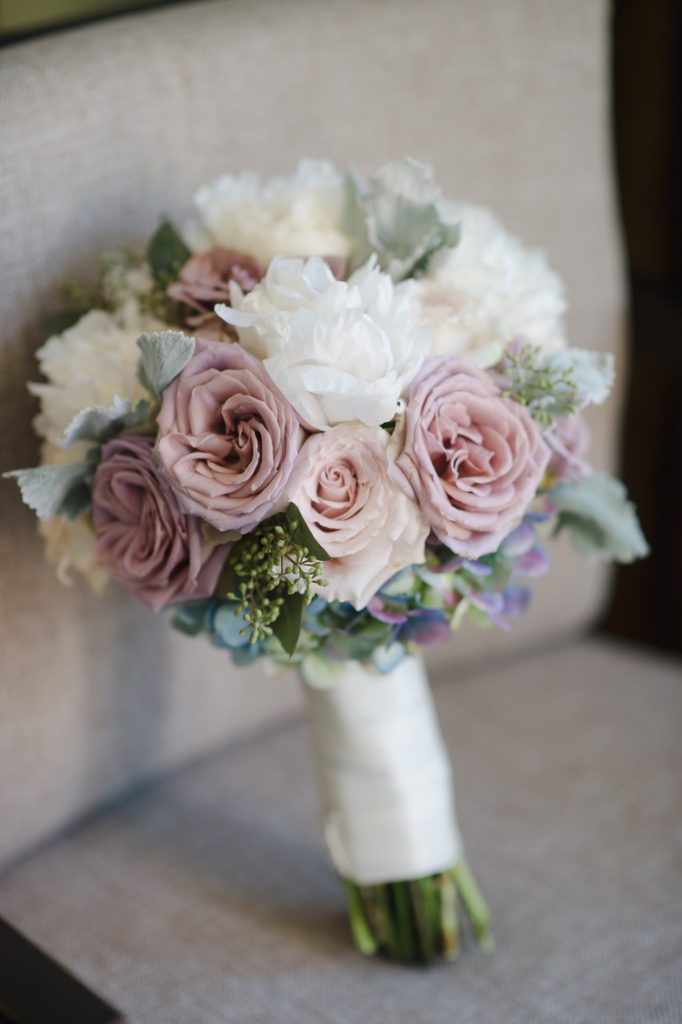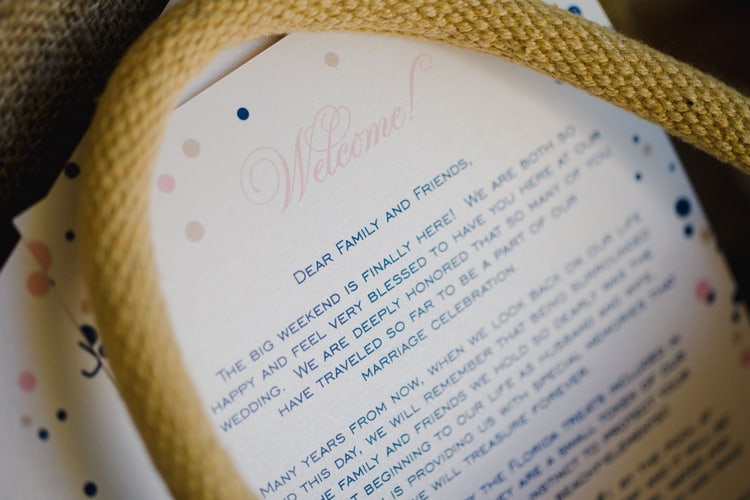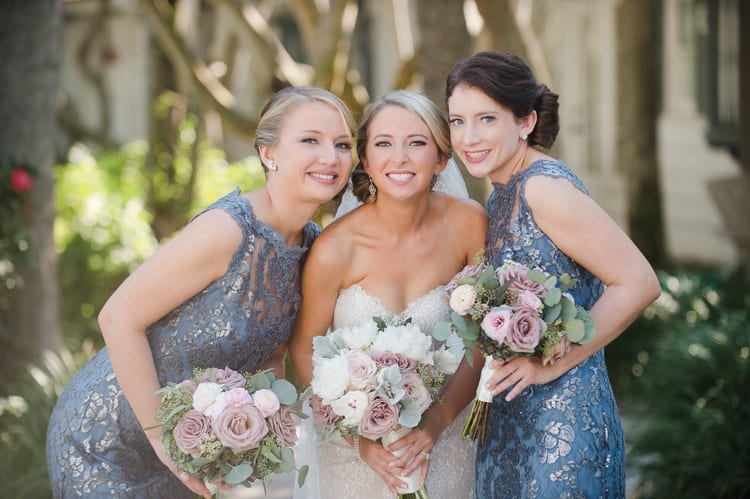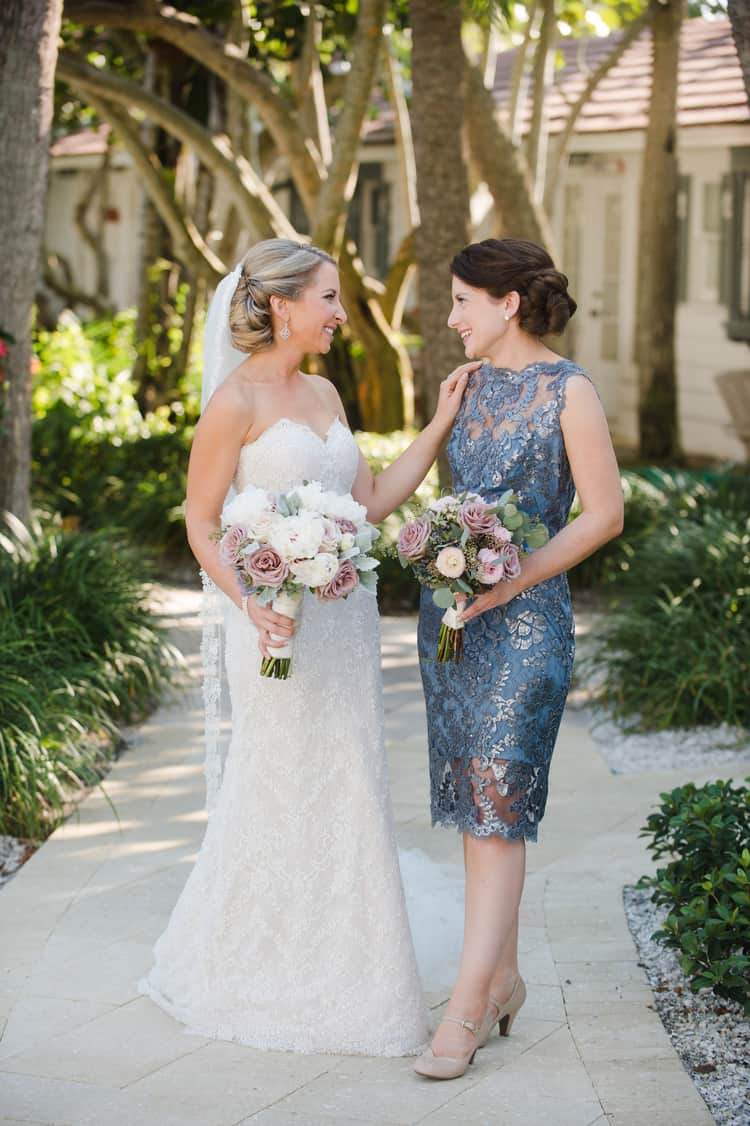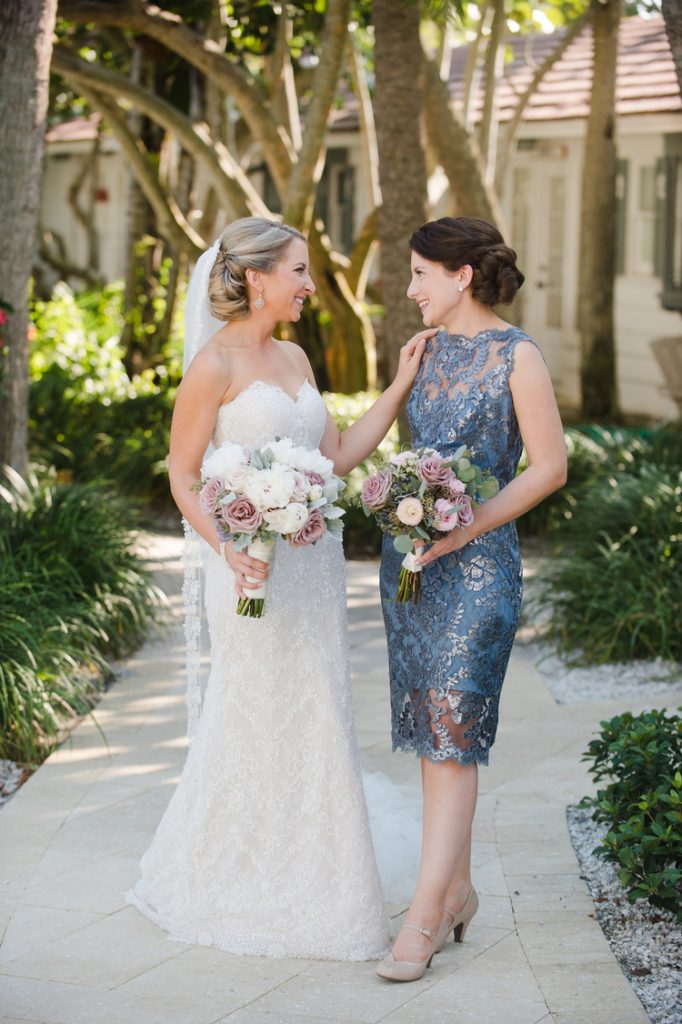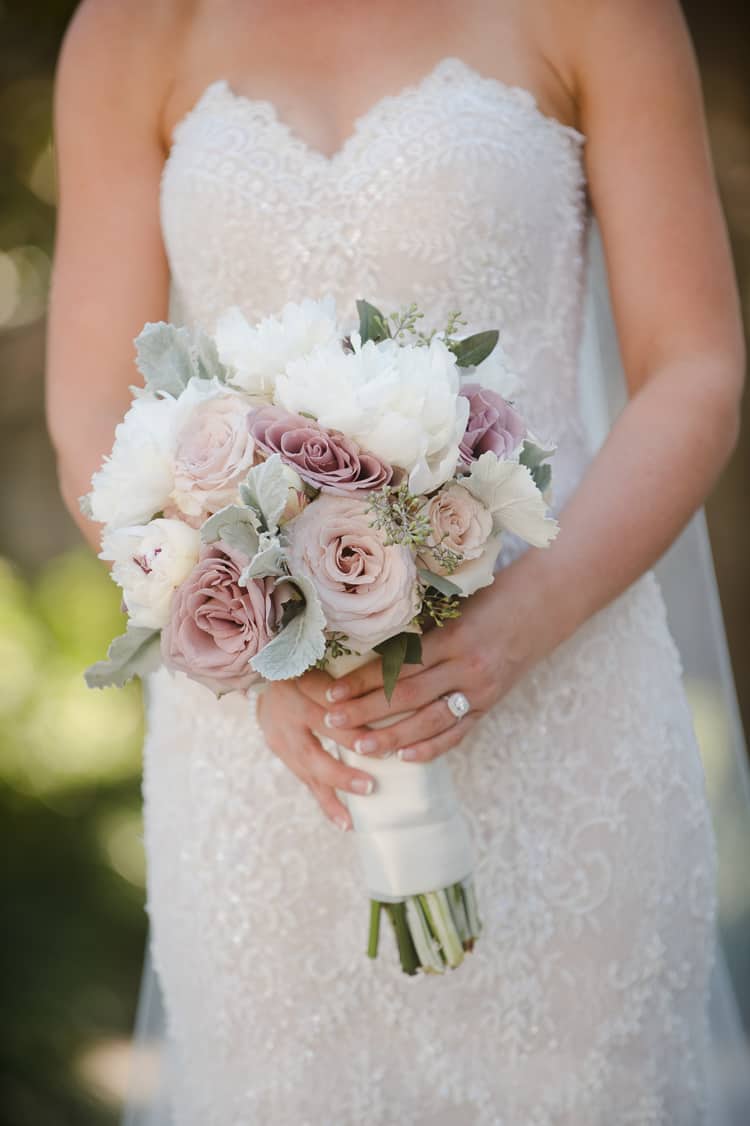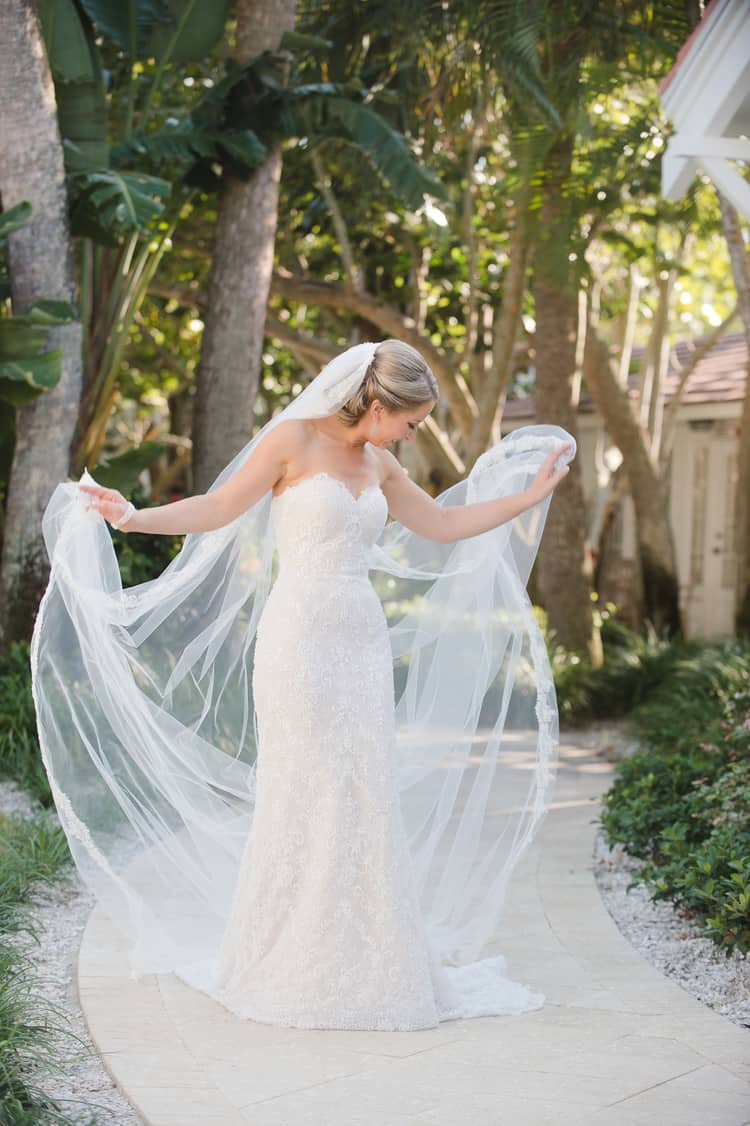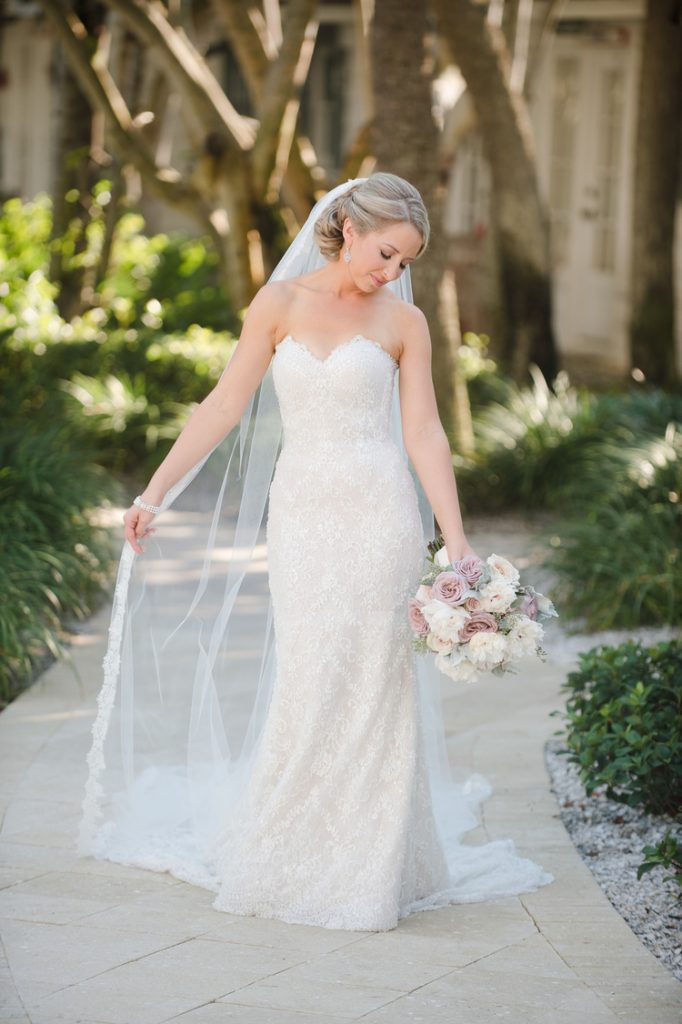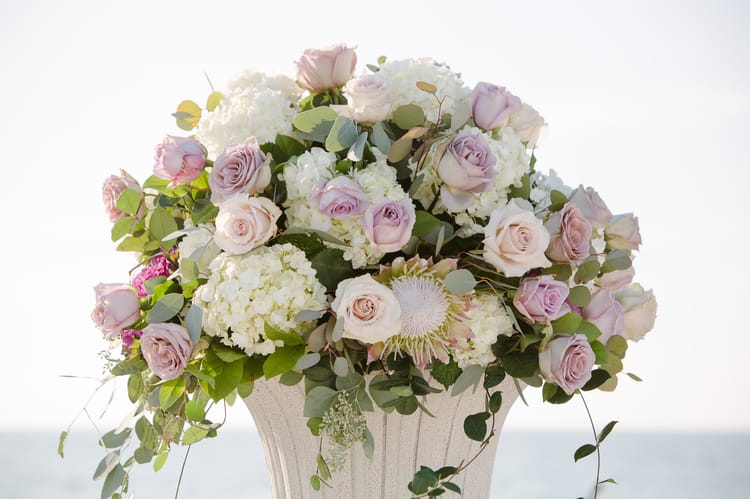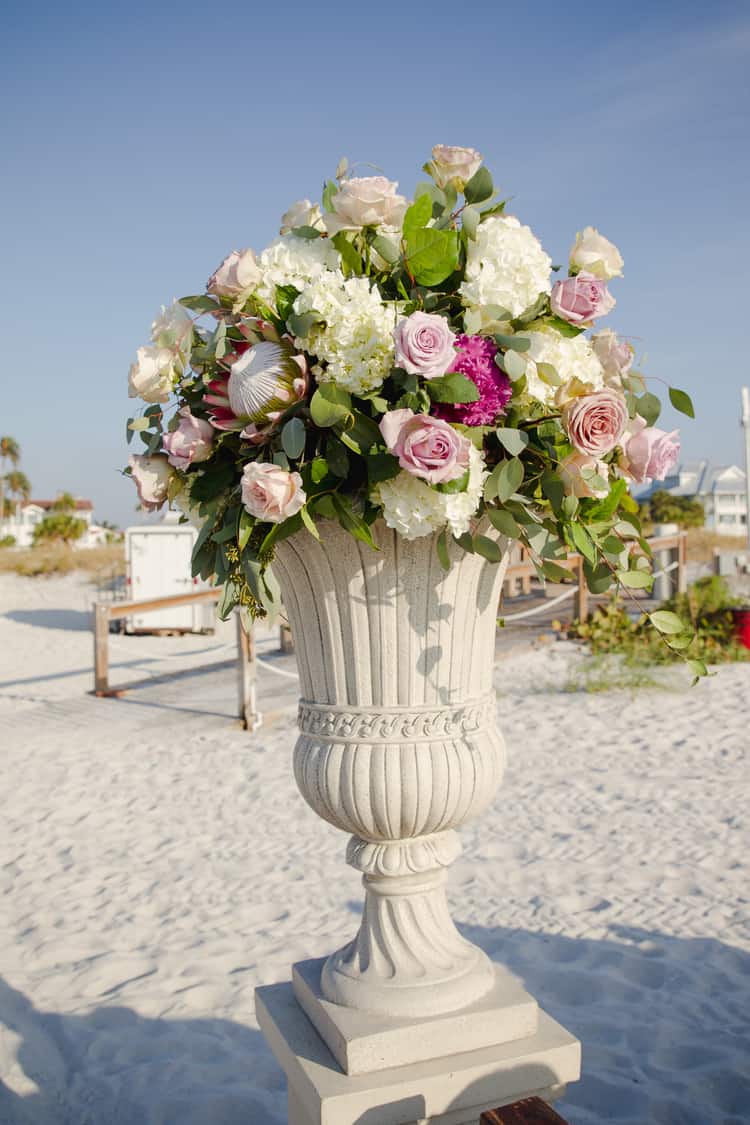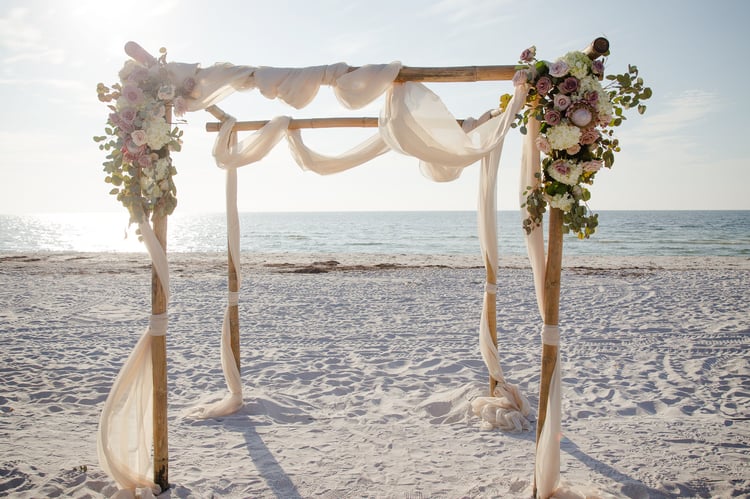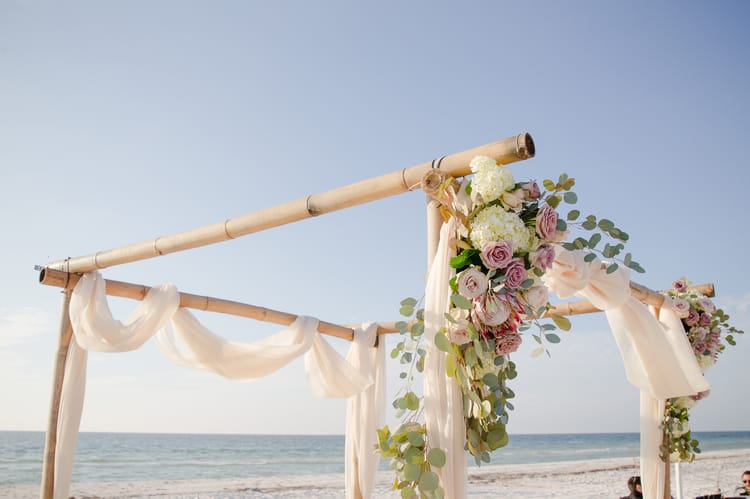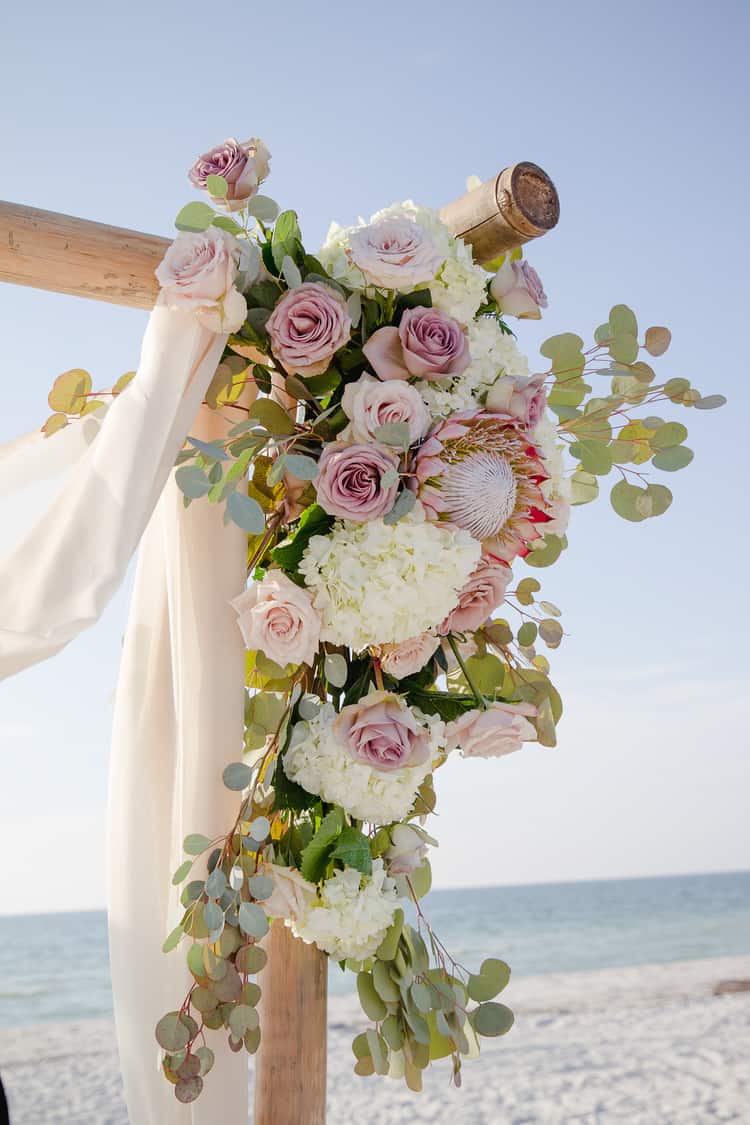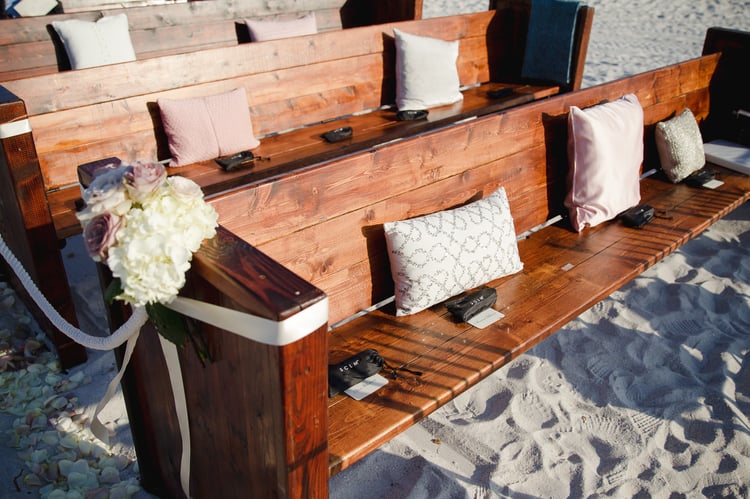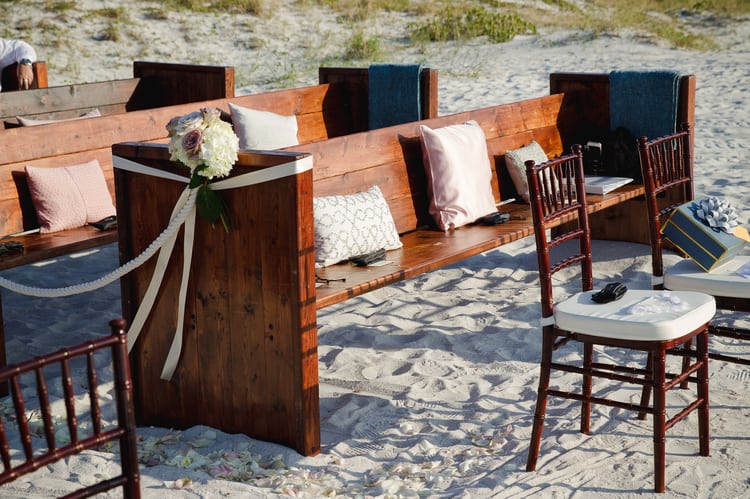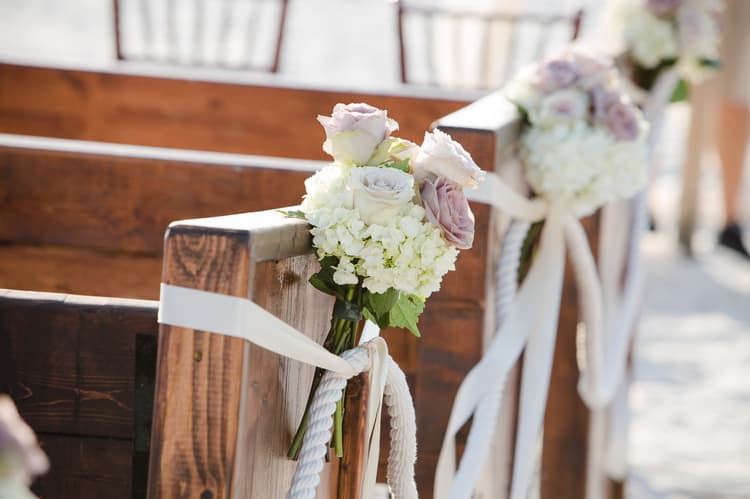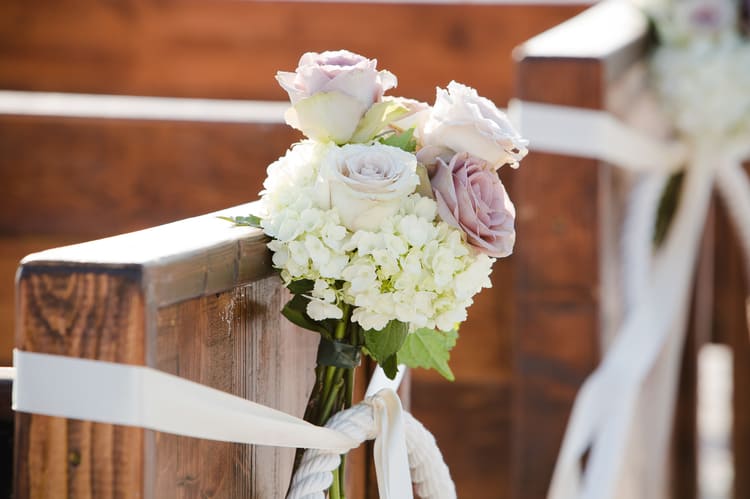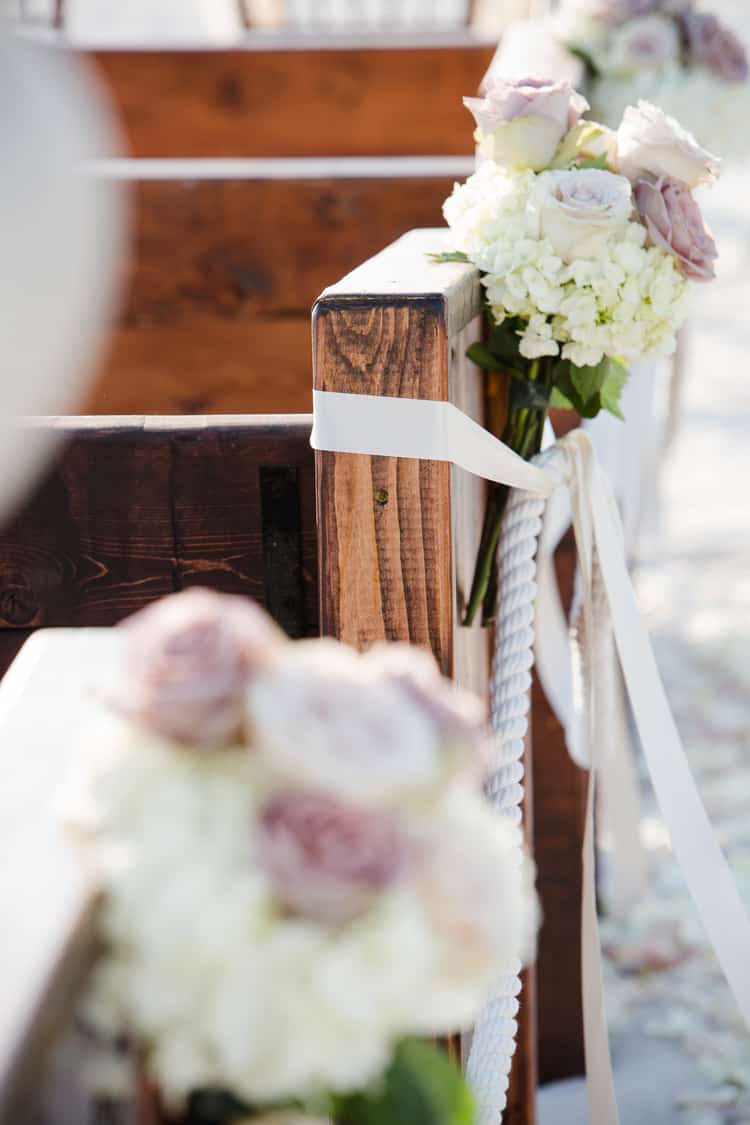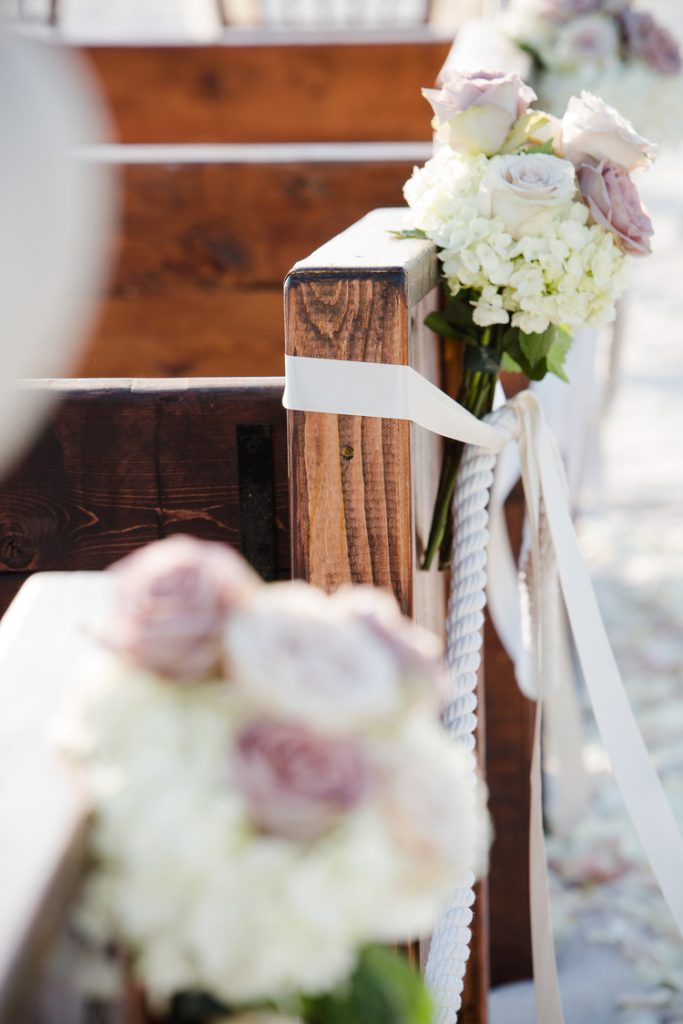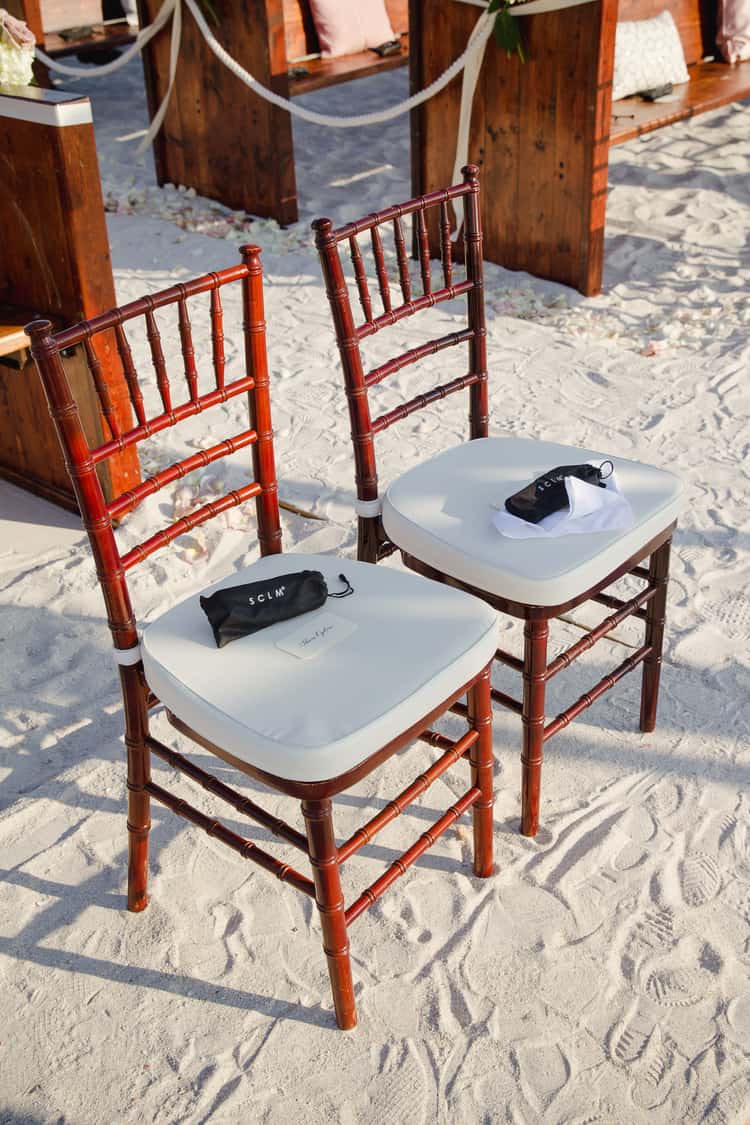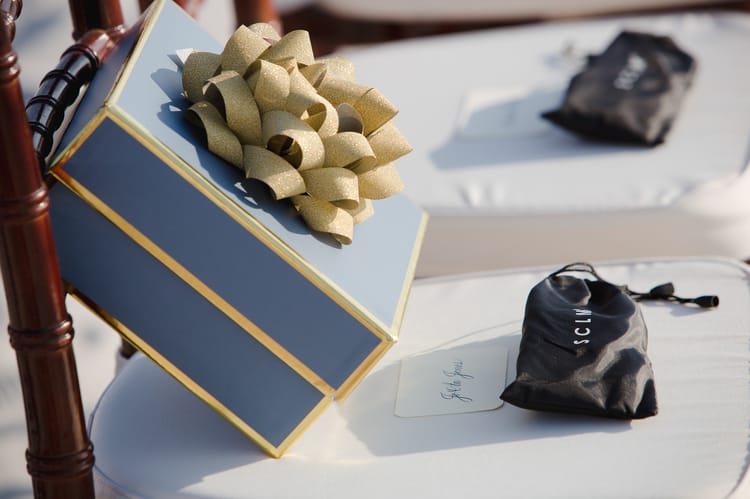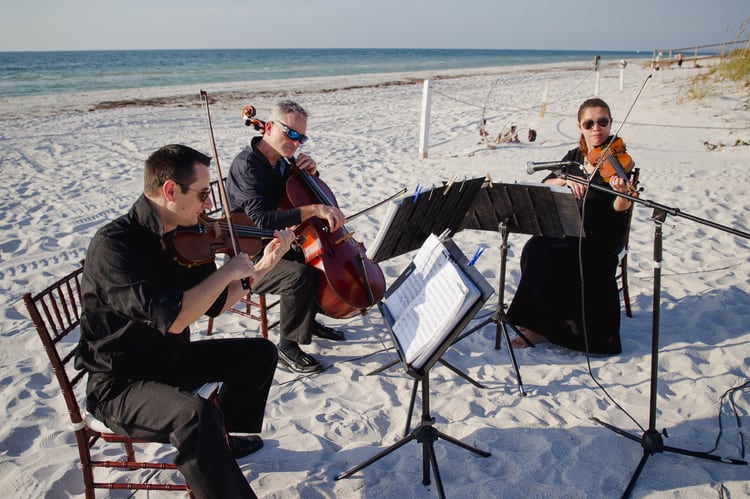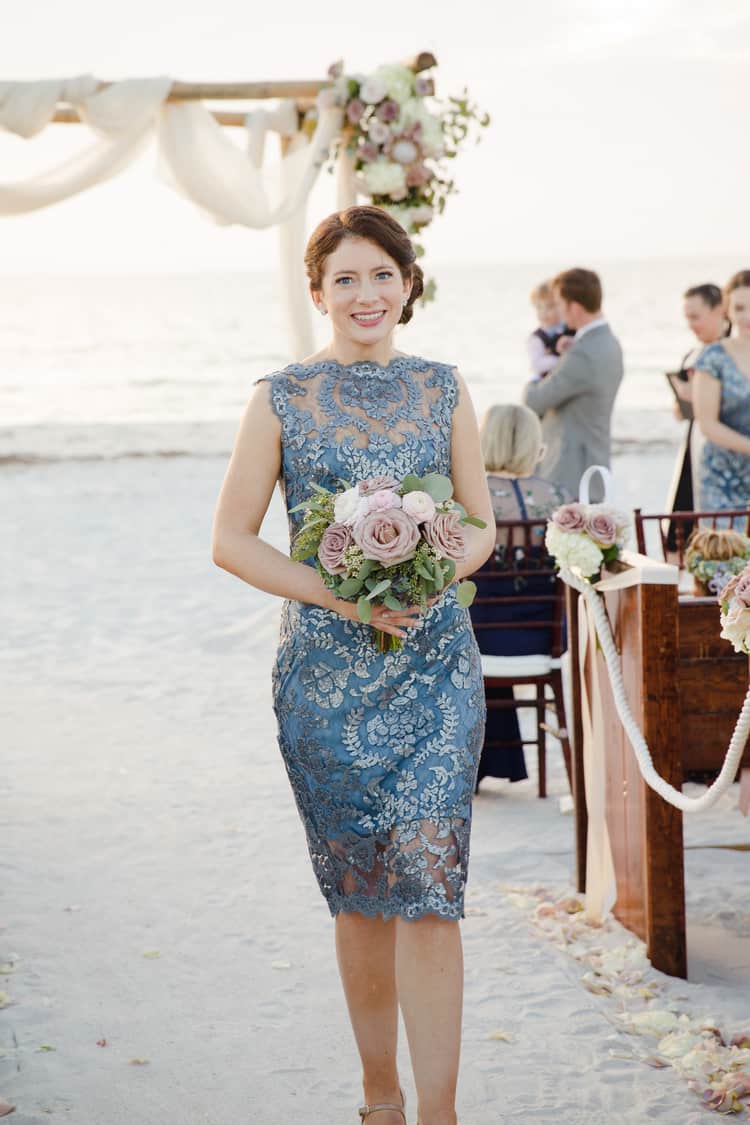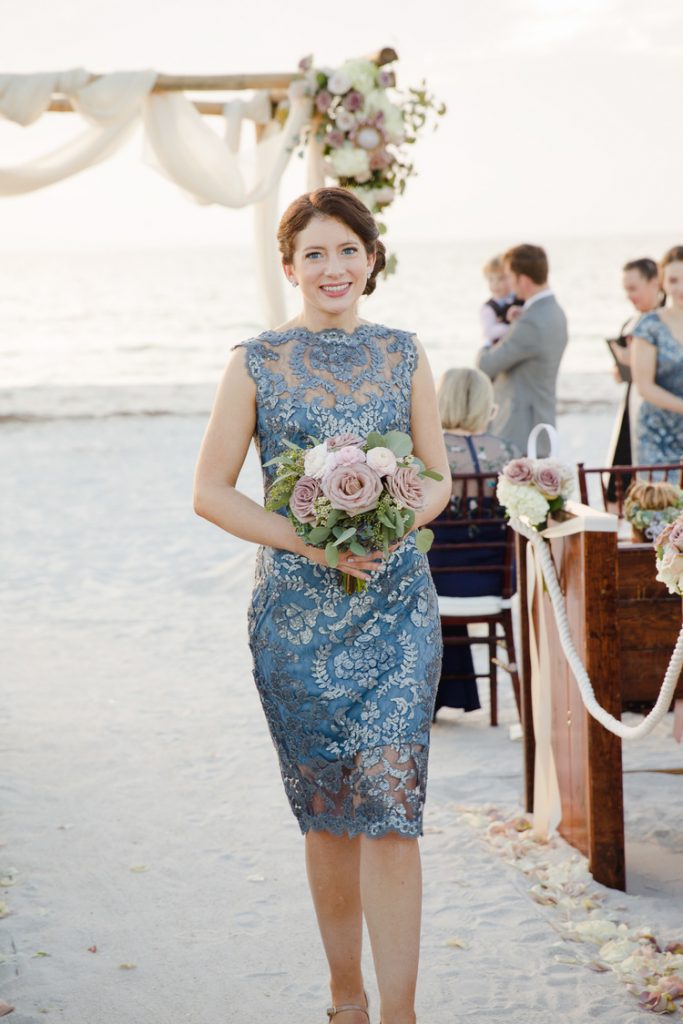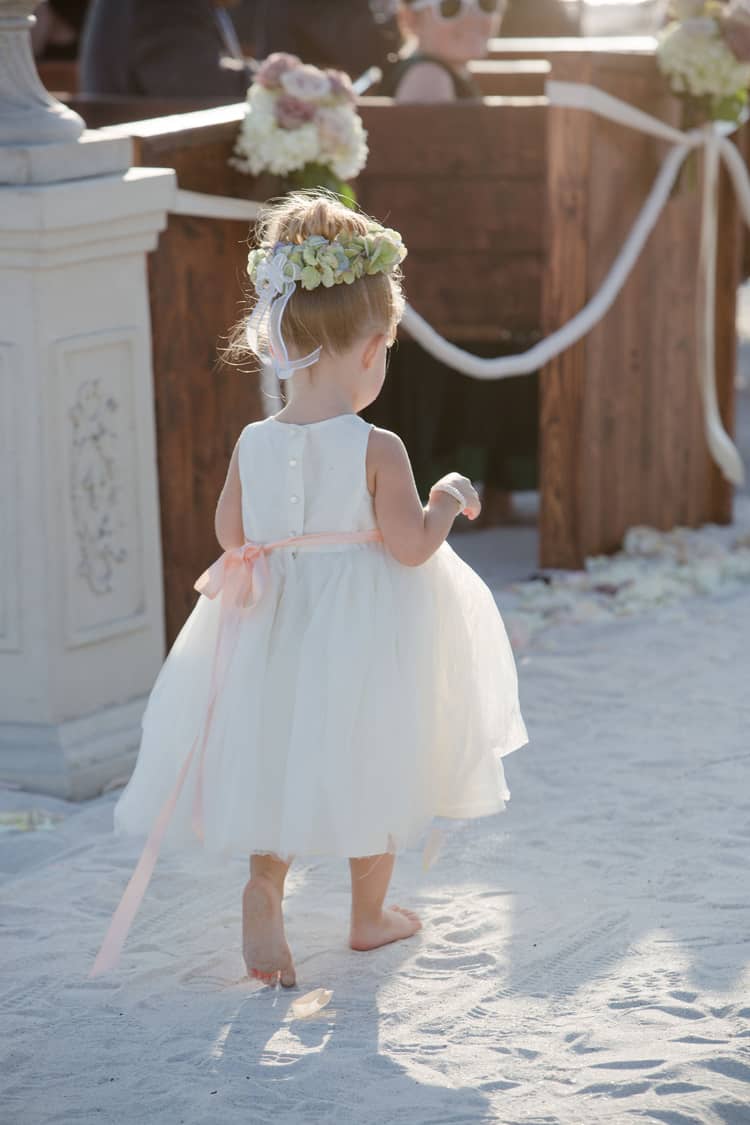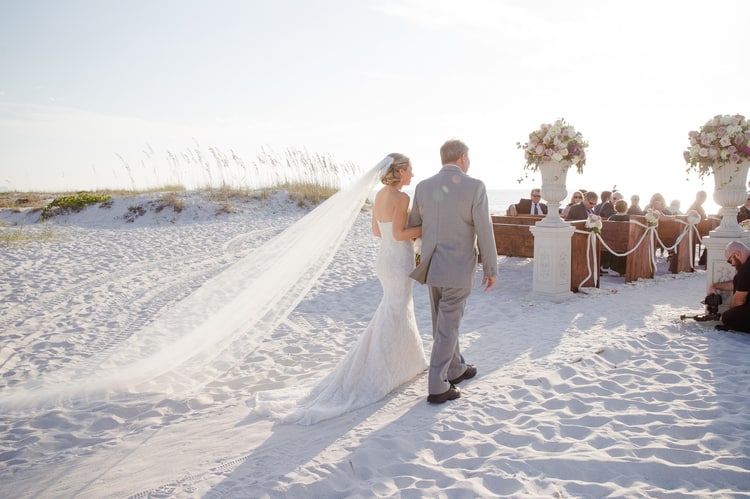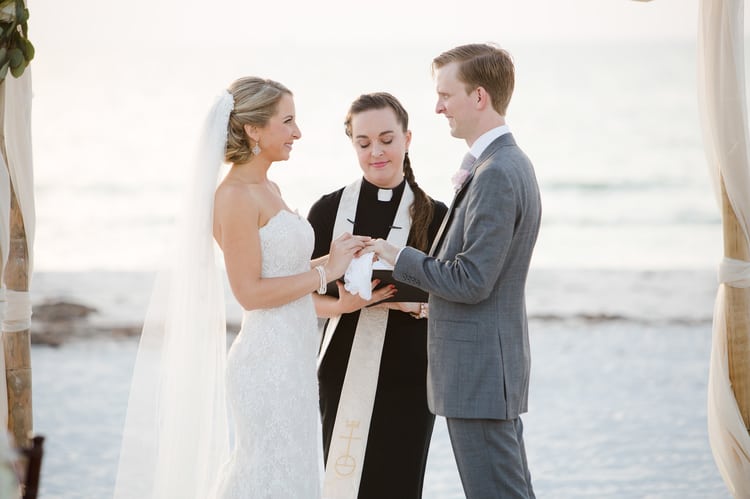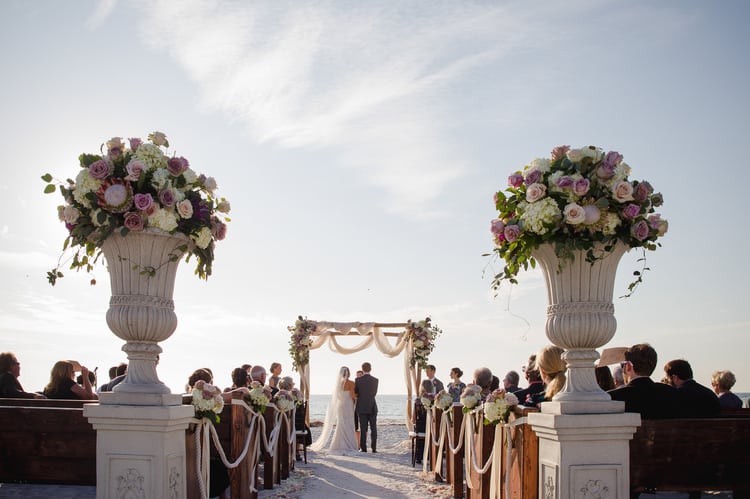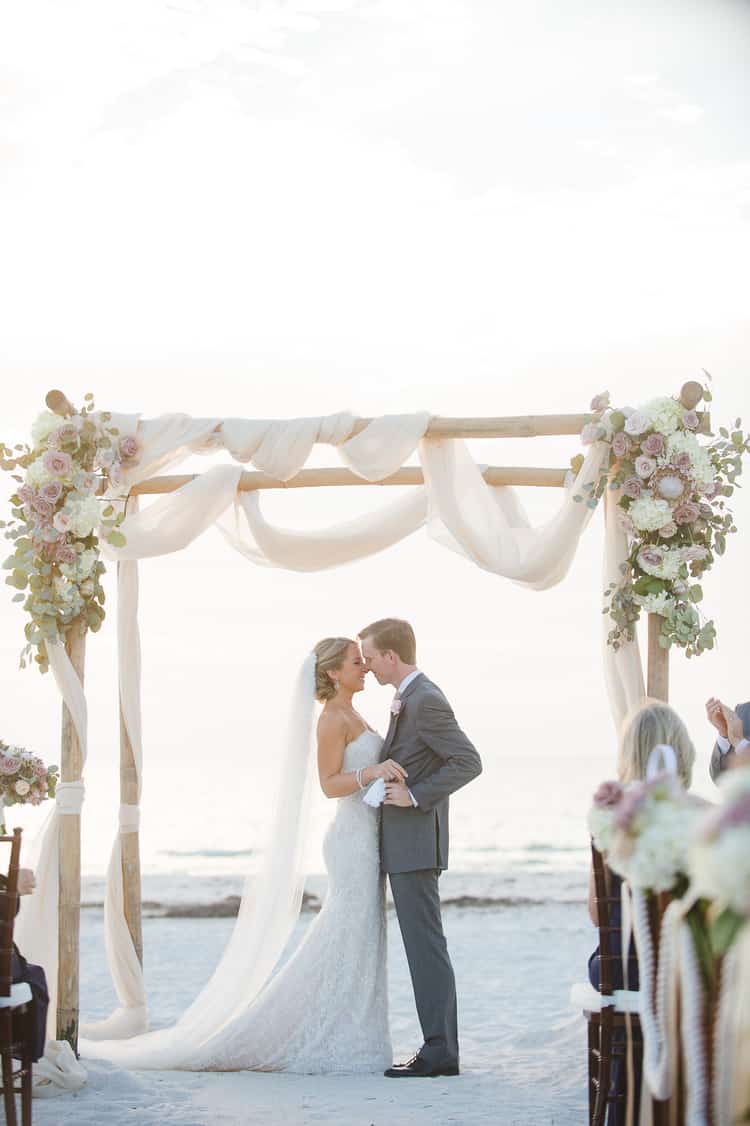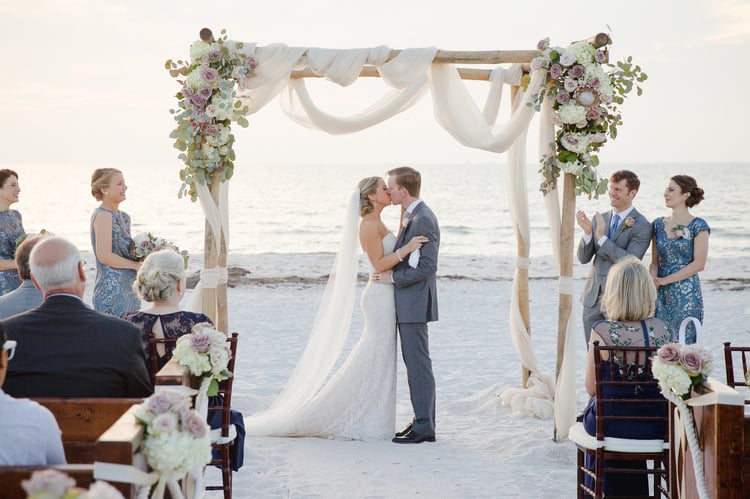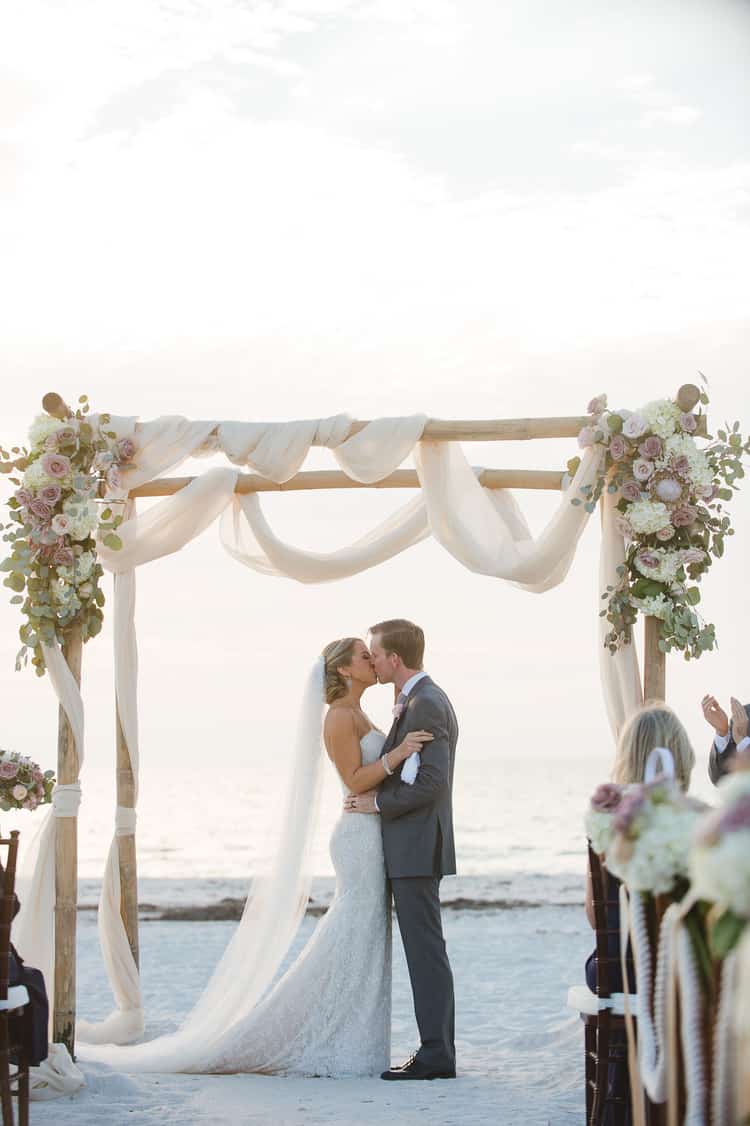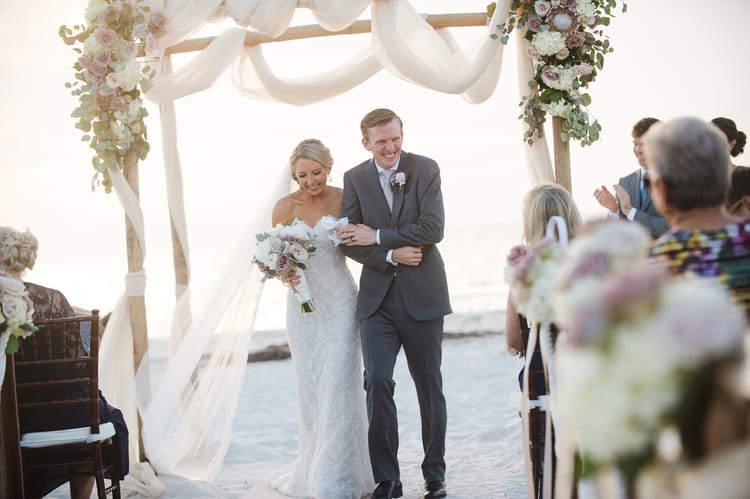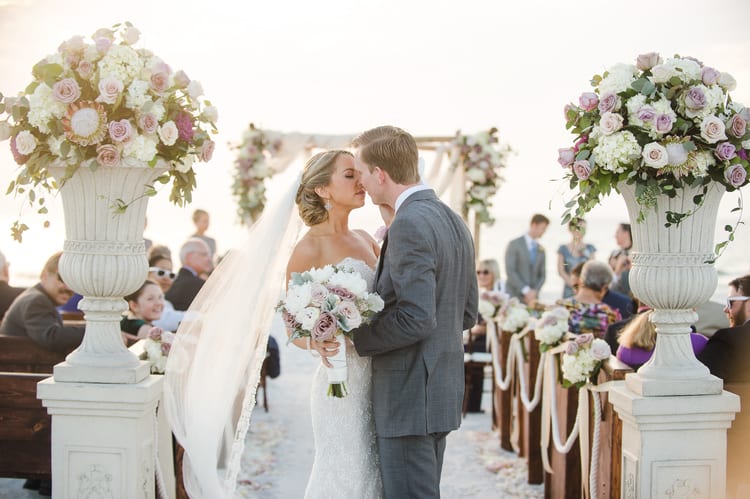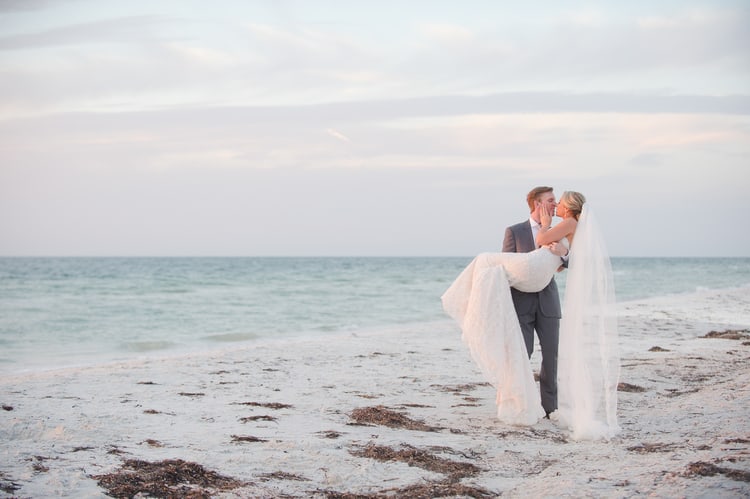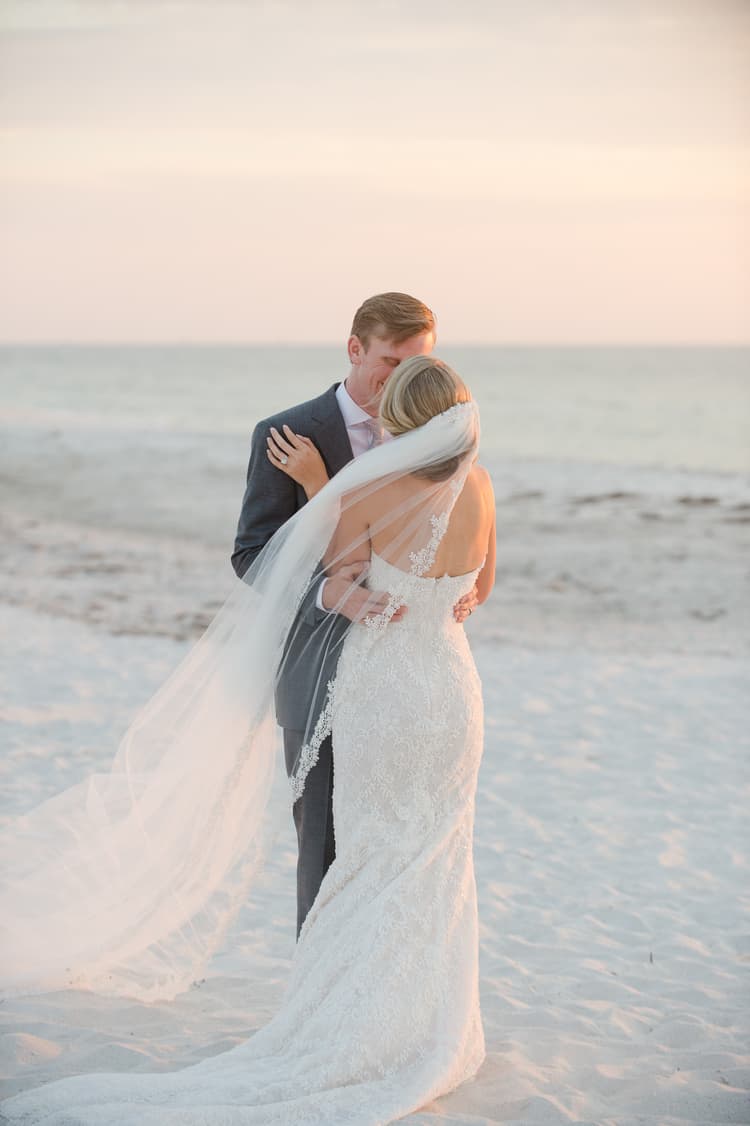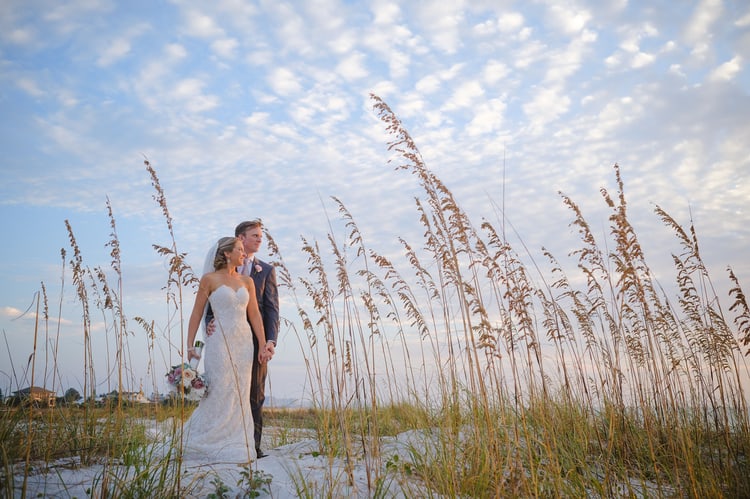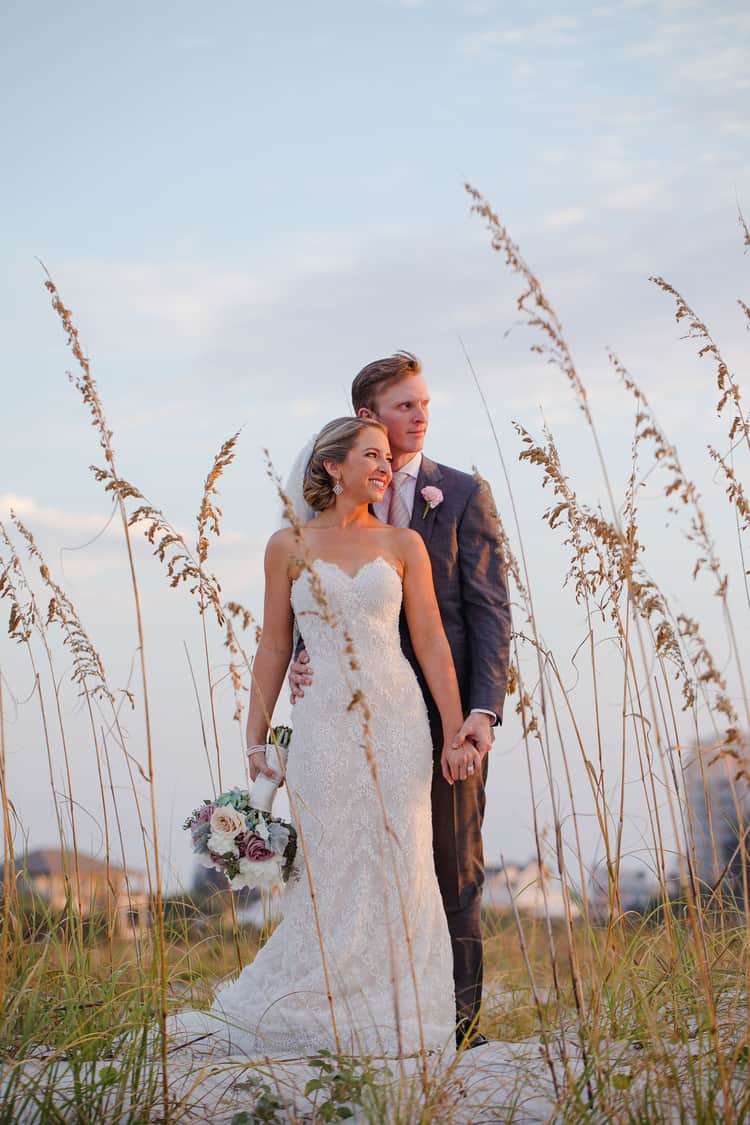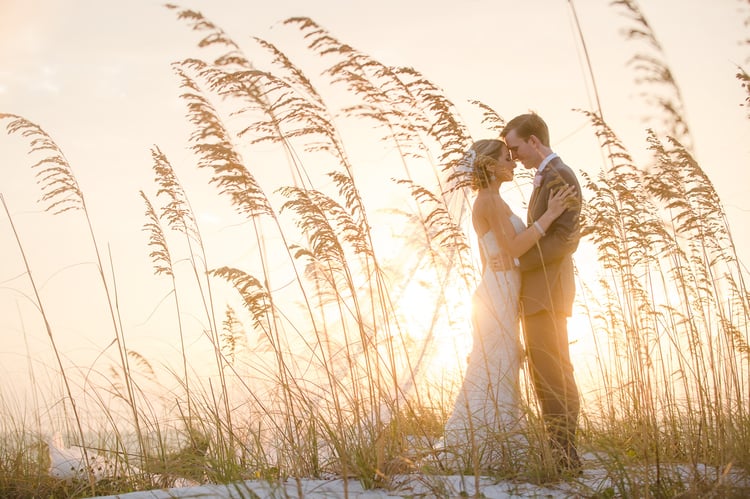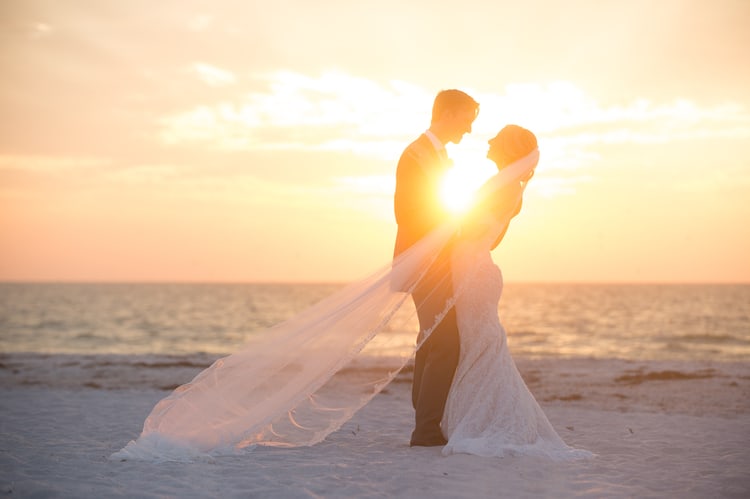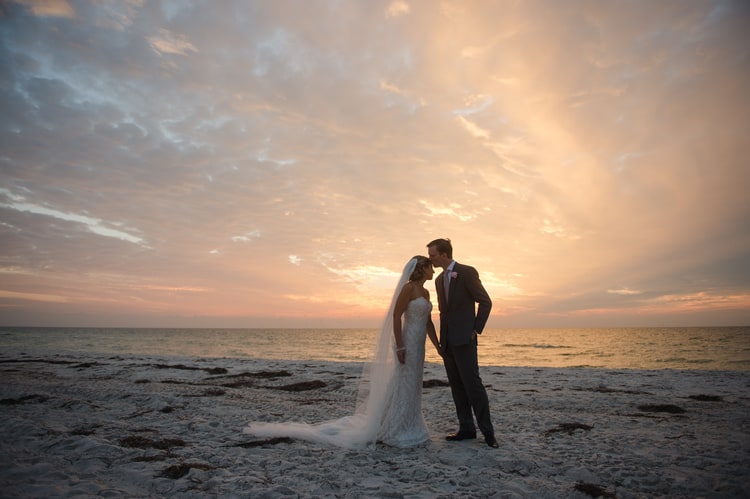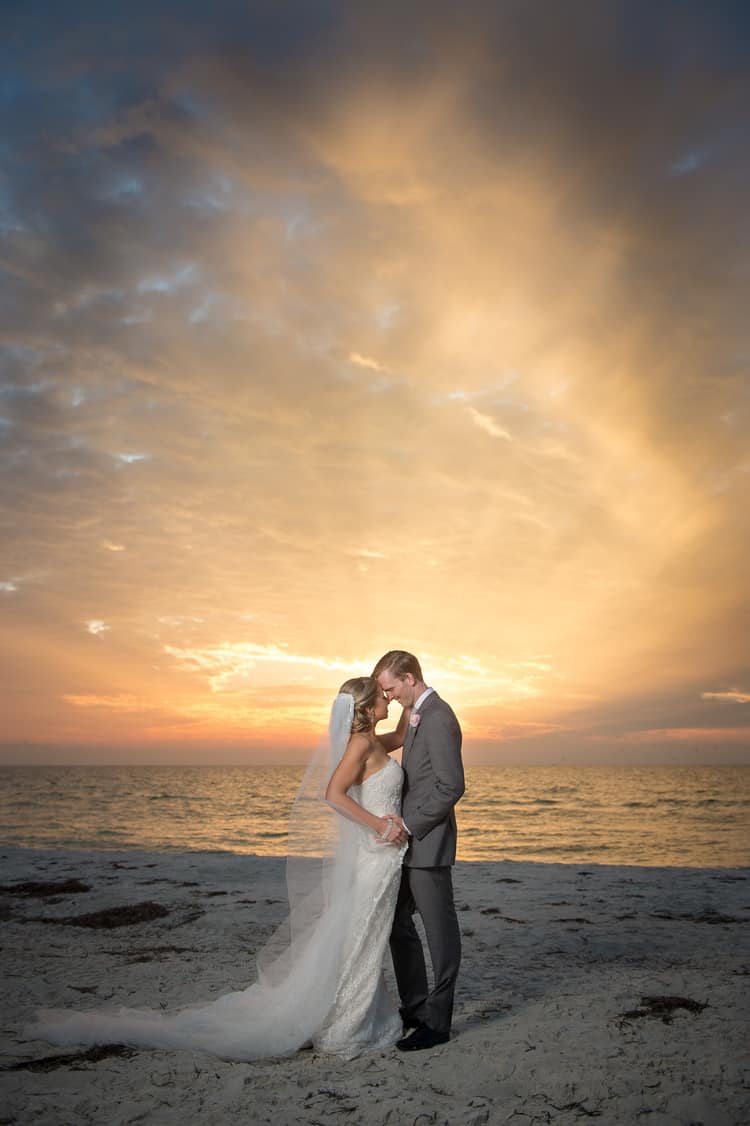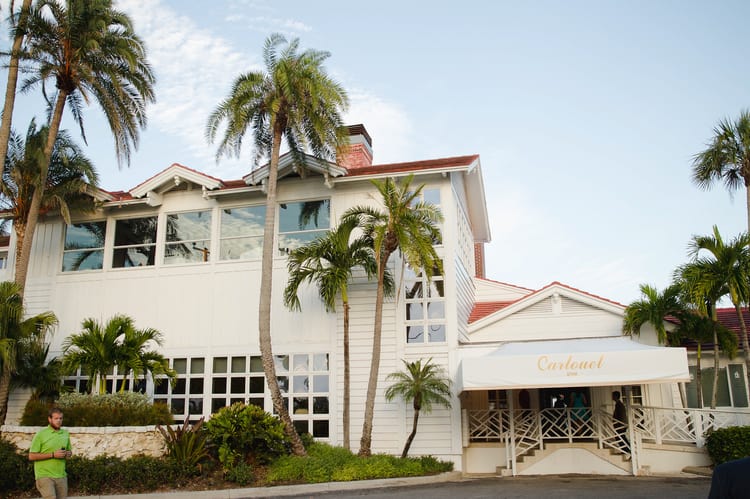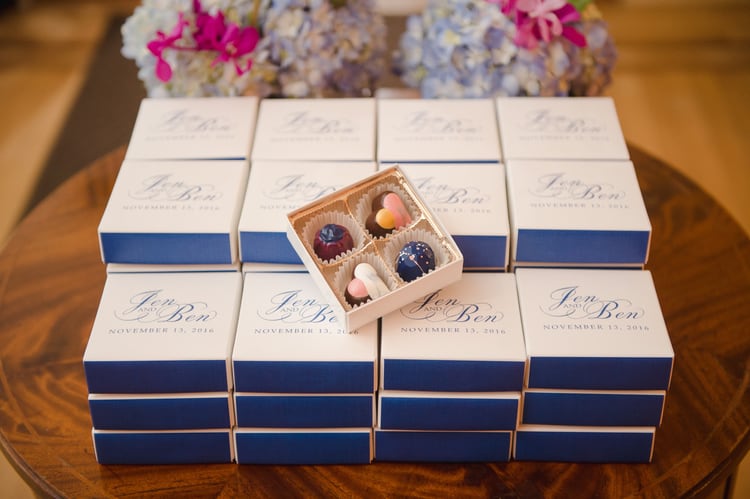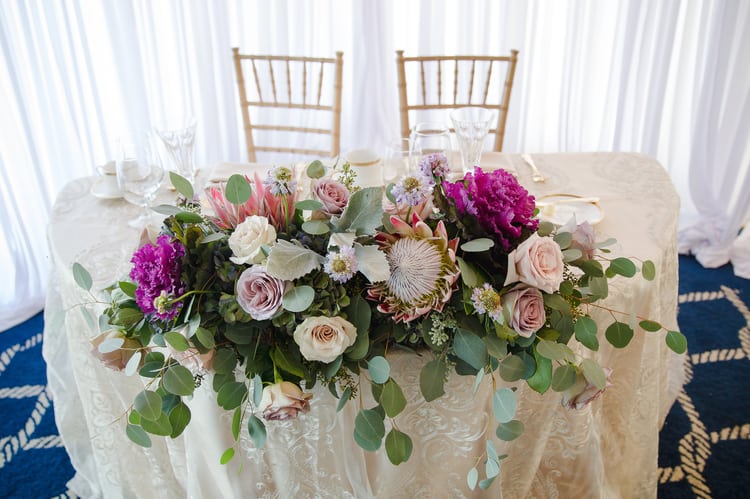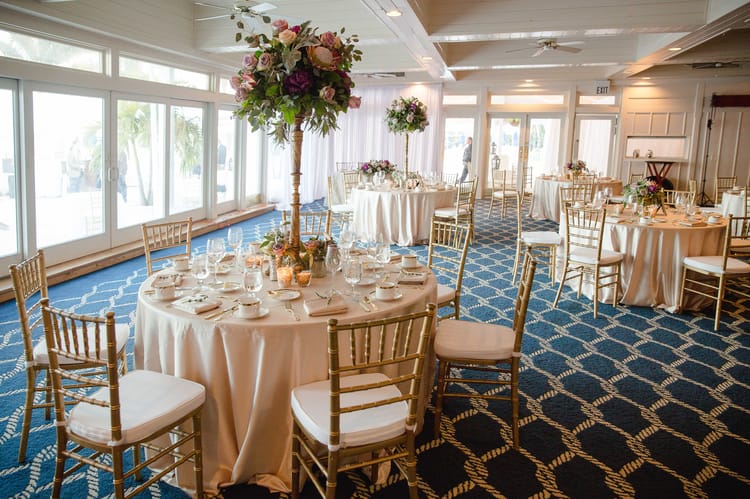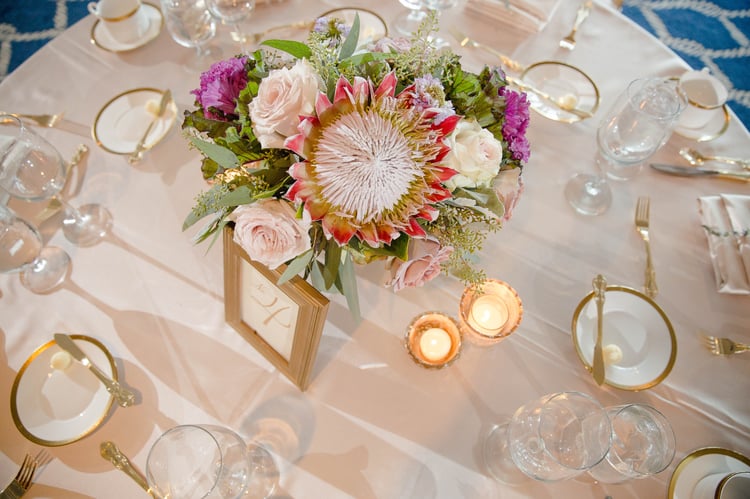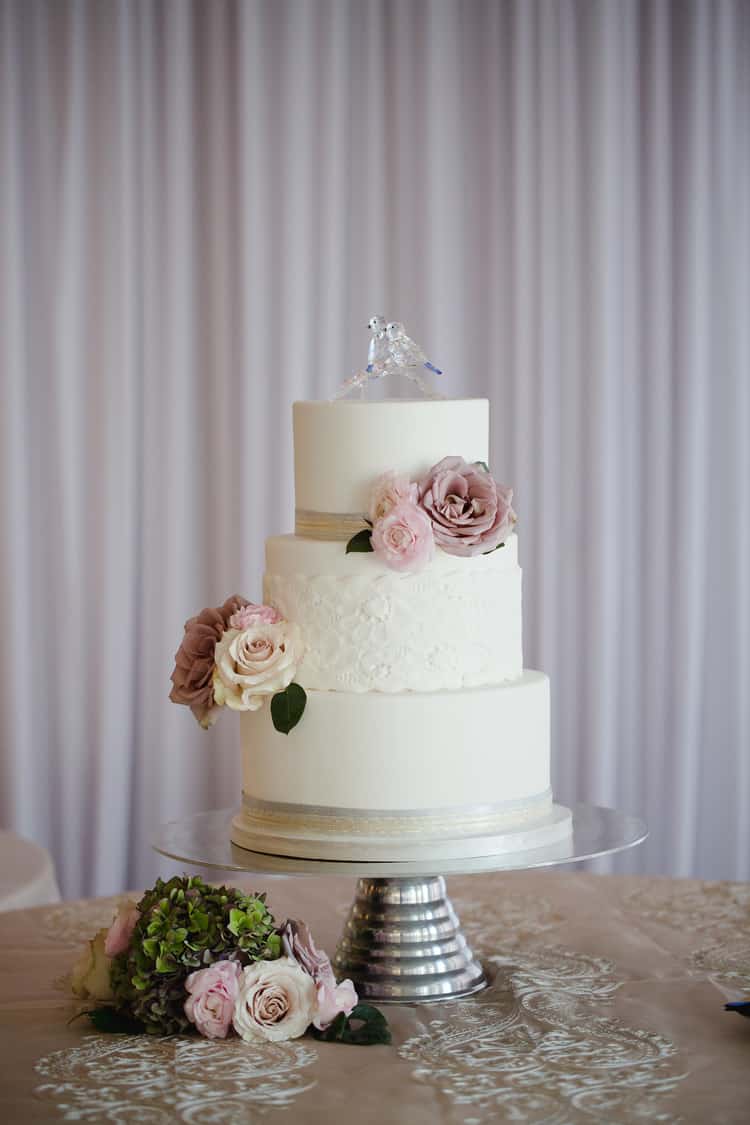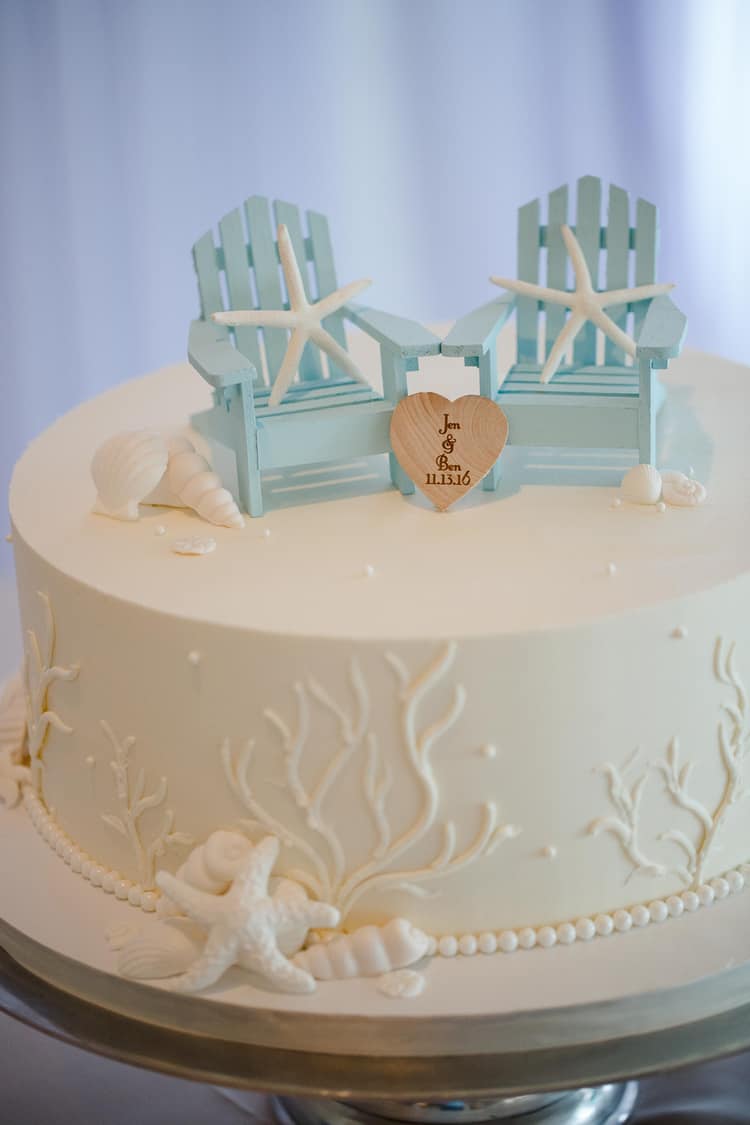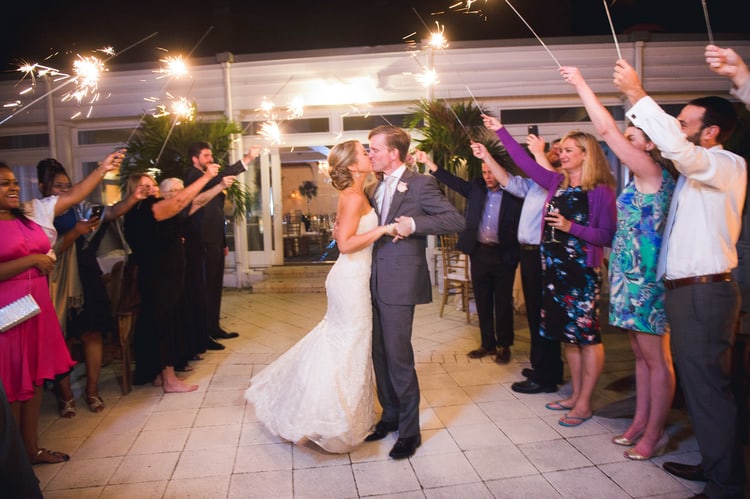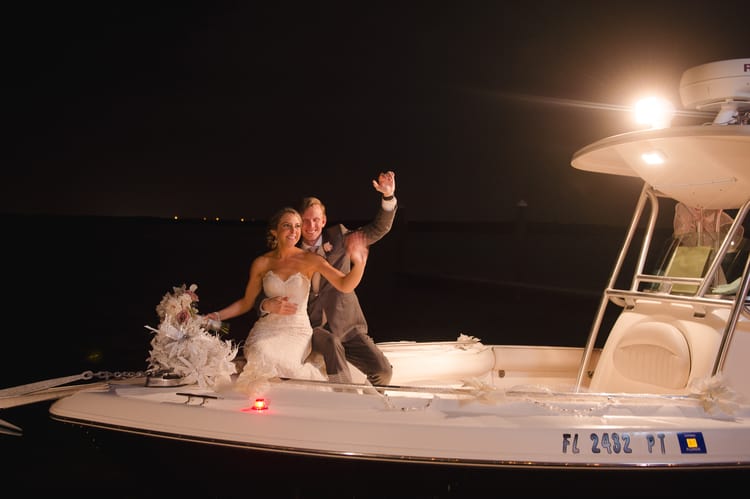 Real Destination Wedding Q&A with the Bride:
Why did you choose to have your destination wedding at Carlouel Yacht Club?
We knew we wanted to get married within an hour or two of my grandparents in Florida, but it turned out to be 5 minutes away! The yacht club was literally the venue of our dreams! We wanted an intimate beach wedding, accessible to all 3 wheelchairs we needed to accommodate. And I have always had this fantasy of a boat getaway. Honestly, we were just hoping to make a wedding near the beach work so finding someplace so beautiful that met all of our wish list items was perfect.
How many people attended your Carlouel Yacht Club wedding?
45 including us!
Was there a tradition that you put a destination wedding spin on?
For the ceremony, we had a vision of blending the traditional with nature, so we created a beach sanctuary with pews and a string trio, accompanied by the waves and birds of course! And for the reception we wanted something fun for all ages – we literally had ages 2 to 99, so we did things to make sure everyone was included. For instance, we had a little parlor set-up by the dance floor so everyone could be near the "action," even those who could not dance. And we had fire pits with s'mores, which was a hit with the kids!
Tell us about your wedding cake:
Our first date was over a late night piece of cheesecake, so even though we were told having cheesecake as a wedding cake was unrealistic, having cheesecake as the groom's cake was really special to us!
What was your favorite wedding detail?
The tiniest detail, but the stamps we made for the invitation and reply card actually have a lot of meaning to us. They are paintings by our favorite artist, Zaria Forman, who we have been following for years. (She legally granted us the rights to use the images.) She is really incredible if you have not heard of her and we loved having her art as a small detail.
What was the most emotional moment of your destination wedding day?
My grandmother passed away shortly after the wedding and I have always been especially close to her. It is priceless to have those moments captured on camera and for her to have been part of our day. I am so thankful we chose to have the destination wedding where she could attend.
What was your favorite part of having a destination wedding?
All of our nearest and dearest family are scattered across the country. We had people come in from 13 different states and time with each of them was so precious. It was wonderful to have 3 to 4 days with everyone to get authentic, quality time and make memories with every single person there. As an added bonus, it was a break from "reality" for everyone to be in this absolutely beautiful place. It was fun for us all to relax and get away from the worries of home to-do lists and daily responsibilities.
What was the biggest challenge in planning your destination wedding?
I think decision paralysis is pretty universal to most brides. But Pinterest and the limited time we had to make decisions in addition to being removed from the location just added to it. We did not have a vision of things like cake, colors, decor, etc. which makes it hard. Our wedding planner was amazing and helped us secure great vendors and patiently coached us until our vision came together.
What's your advice to other couples planning a destination wedding?
HIRE A WEDDING PLANNER! I cannot stress it enough. Venue coordinators/planners are definitely amazing and important to the day. But there is SO much a planner does to plan, coordinate with vendors and on the day-of that you can't even anticipate, especially with the distance. If you are putting so much energy, money and time into one amazing day, the added cost of a planner is seriously worth it.
Vendors:
Photographer: Marc Edwards Photographs
Venue: Carlouel Yacht Club
Dress Designer: Ines Di Santo
Floral Designer: Botanica International Design Studio
Bakery: Hands on Sweets
Hair Stylist: Lasting Luxe
Event Planner: Parties A' La Carte
Cinema and Video: Voila Cinematic