You know it's gonna be an amazing wedding when you hear not only that it's in Vegas, but that there's also a floating geode wedding cake and mermaids involved! Complete with white and gold velvet chairs, edible cocktails and a flower dripped chandelier, this las vegas destination wedding was nothing short of spectacular.
Joti and Field put all their trust in their planner, Andrea Eppolito, who had a larger than life vision for their destination wedding. Together with a talented group of vendors, she spent over a year planning and executing every detail to perfection.
To kick off the big day, Joti and Field decided to host a cocktail hour right before their ceremony. Isn't that cool? So Vegas! Once they were ready to officially tie the knot, their guests gathered around to watch them exchange vows under the most gorgeous flower dripped chandelier. And just wait until you see their gazebo. It's a giant birdcage wrapped in flowing white ribbon! It's breathtaking and quite possibly the most unique thing I've ever seen.
Oh, they also casually built a bridge to go over the venue's pool, connecting both areas of the reception. This is where the bride and groom had their first dance – to Elvis, of course.
By adding textures with wooden tables, gold-rimmed chairs and glass orbs filled with jewel-toned florals, the team created a beautiful nod to the bride's Indian heritage. At the end of the night, mermaids brought an embellished, gold dripped geode wedding cake to the edge of the pool for the bride and groom to cut and their guests to enjoy.
I know, I know, I'm hoping for an invite to their next party too. In the meantime, let's just live vicariously through these gorgeous photos taken by Shandro Photo.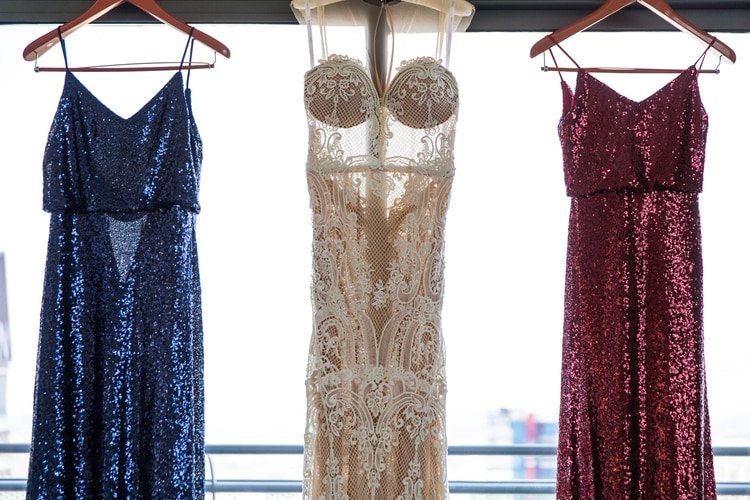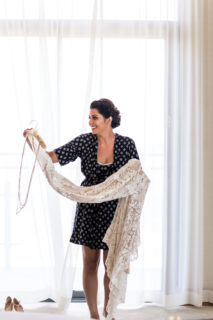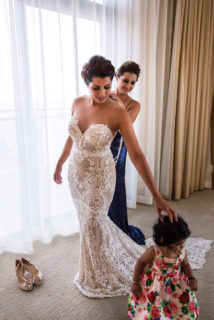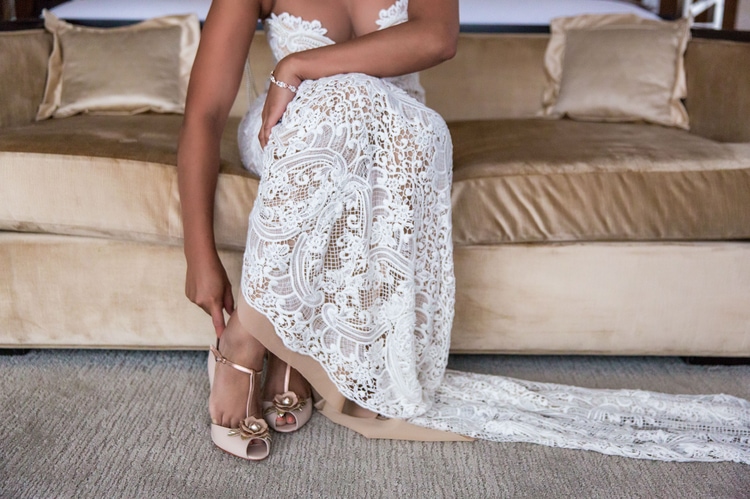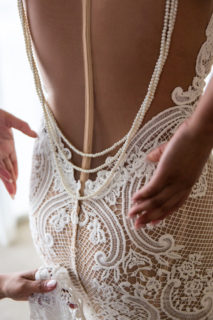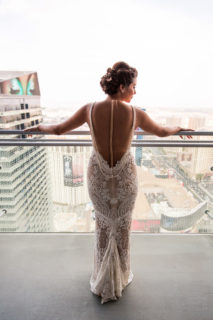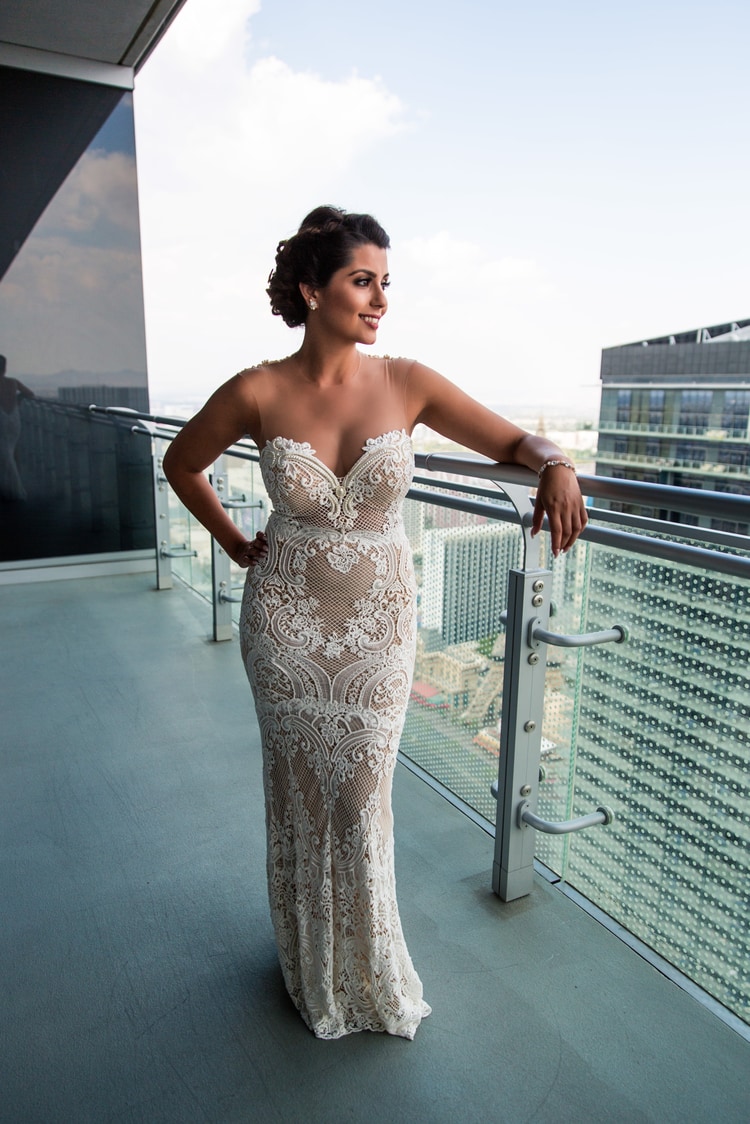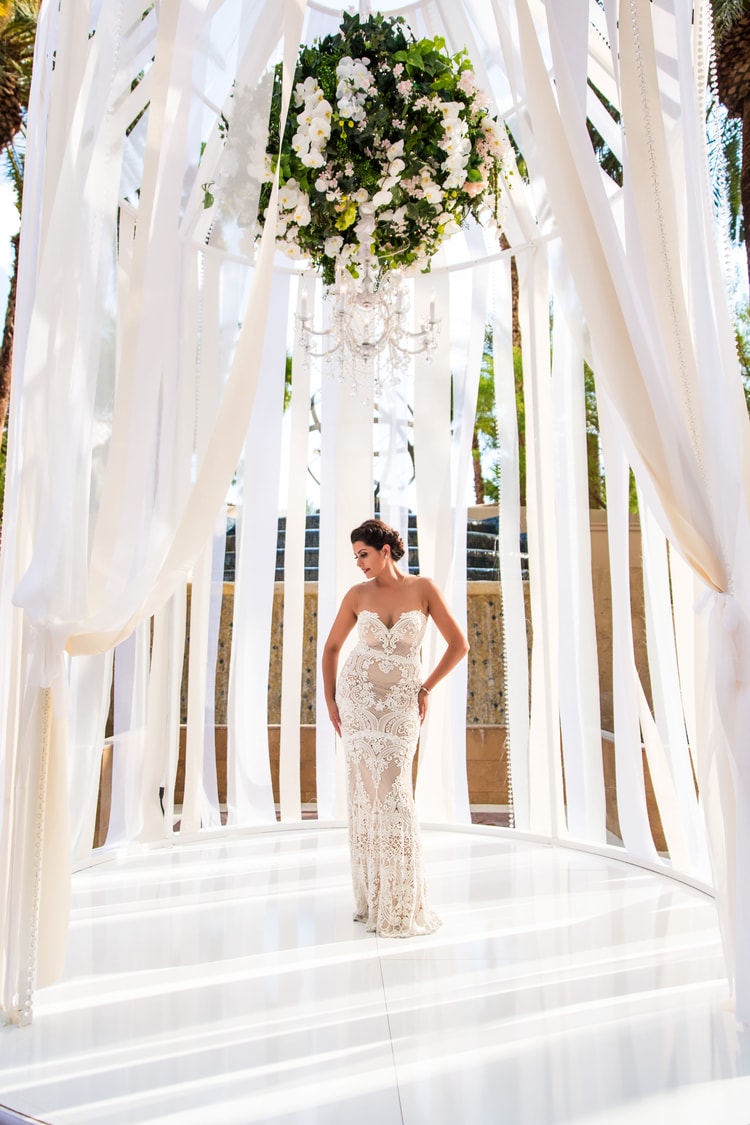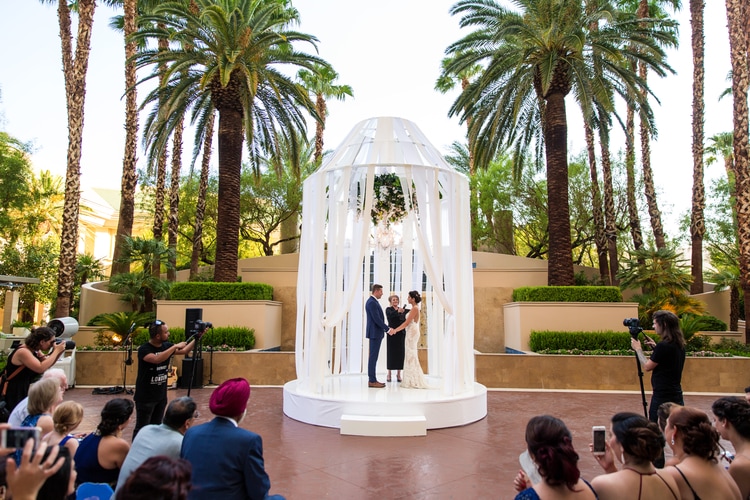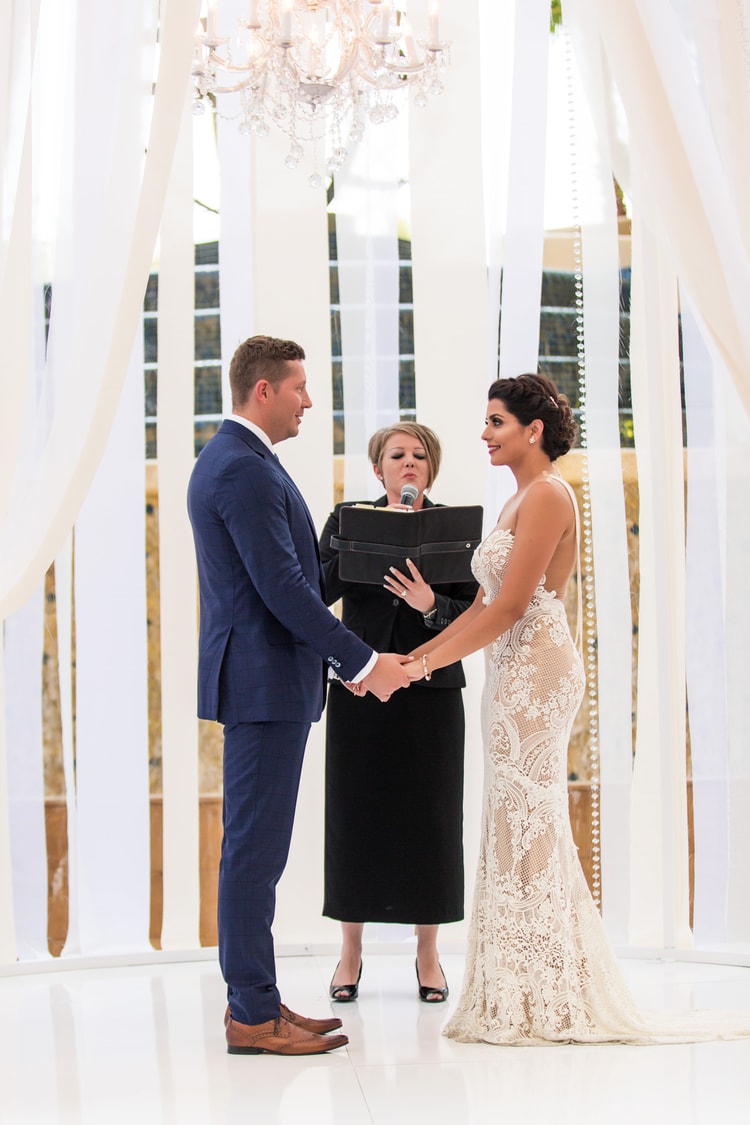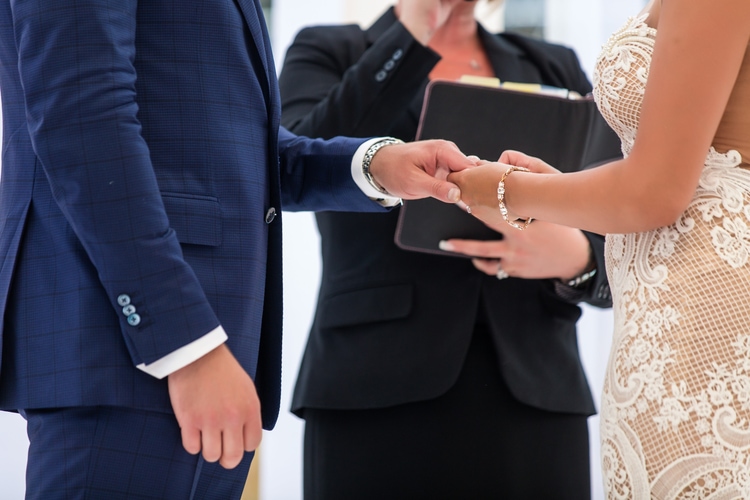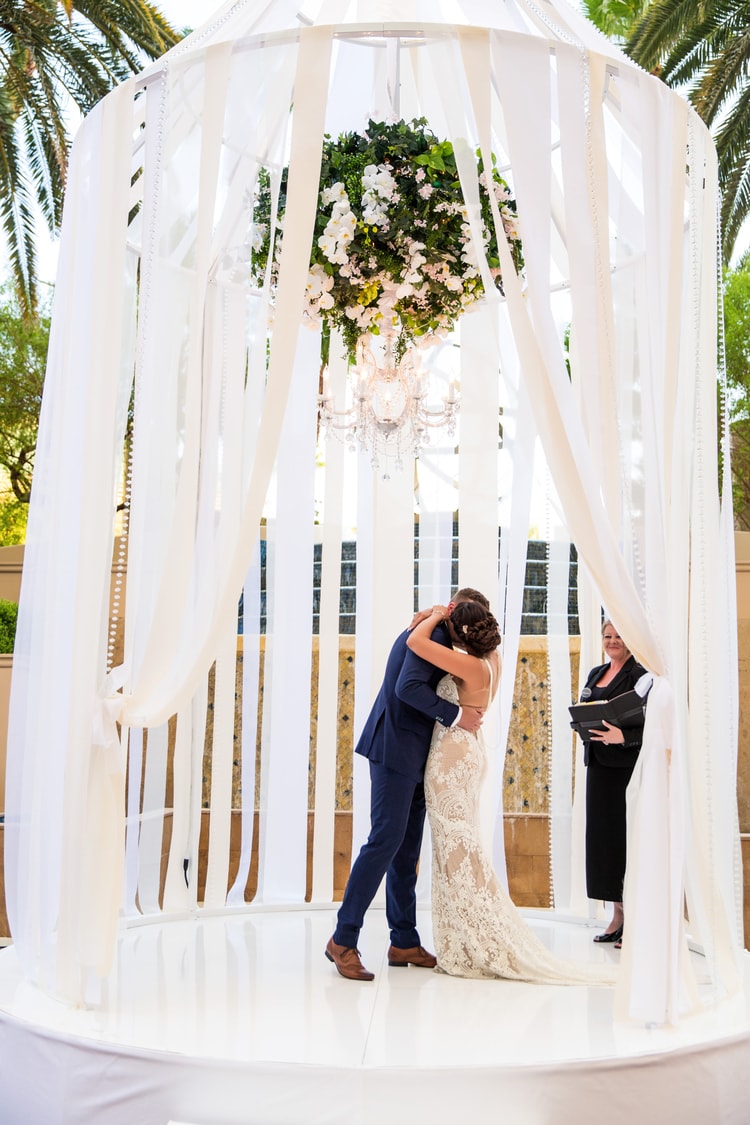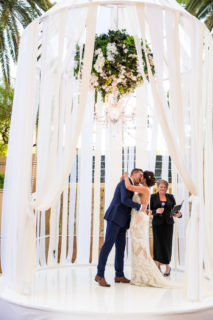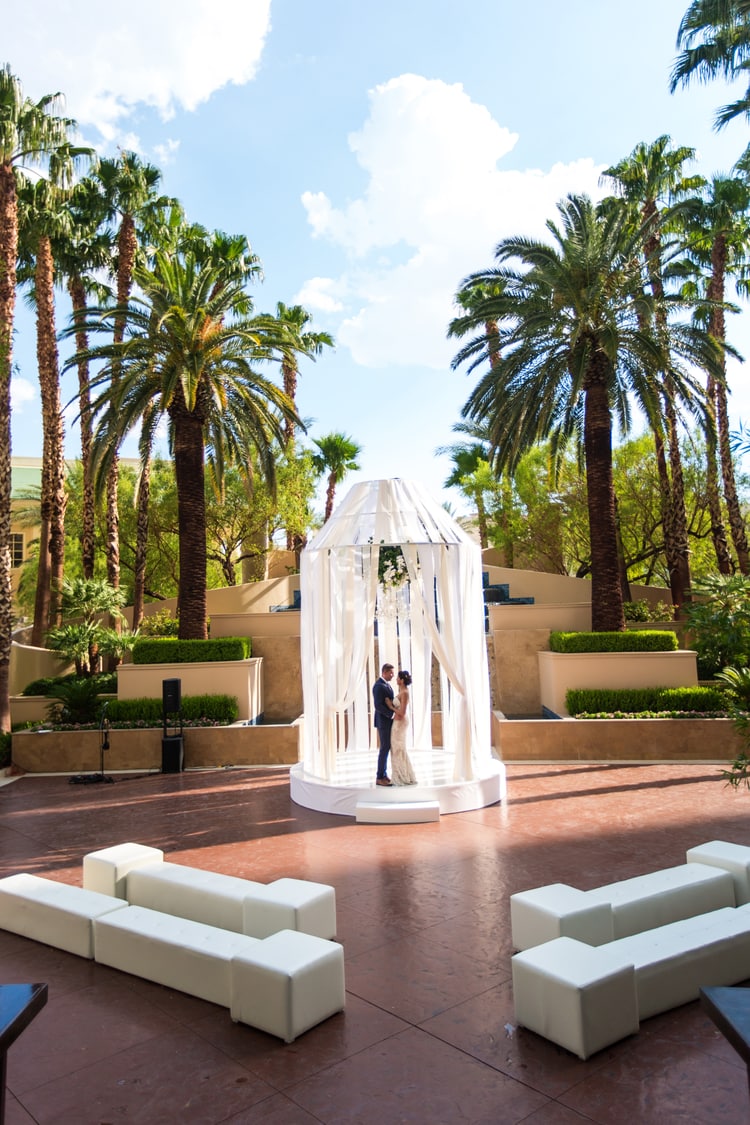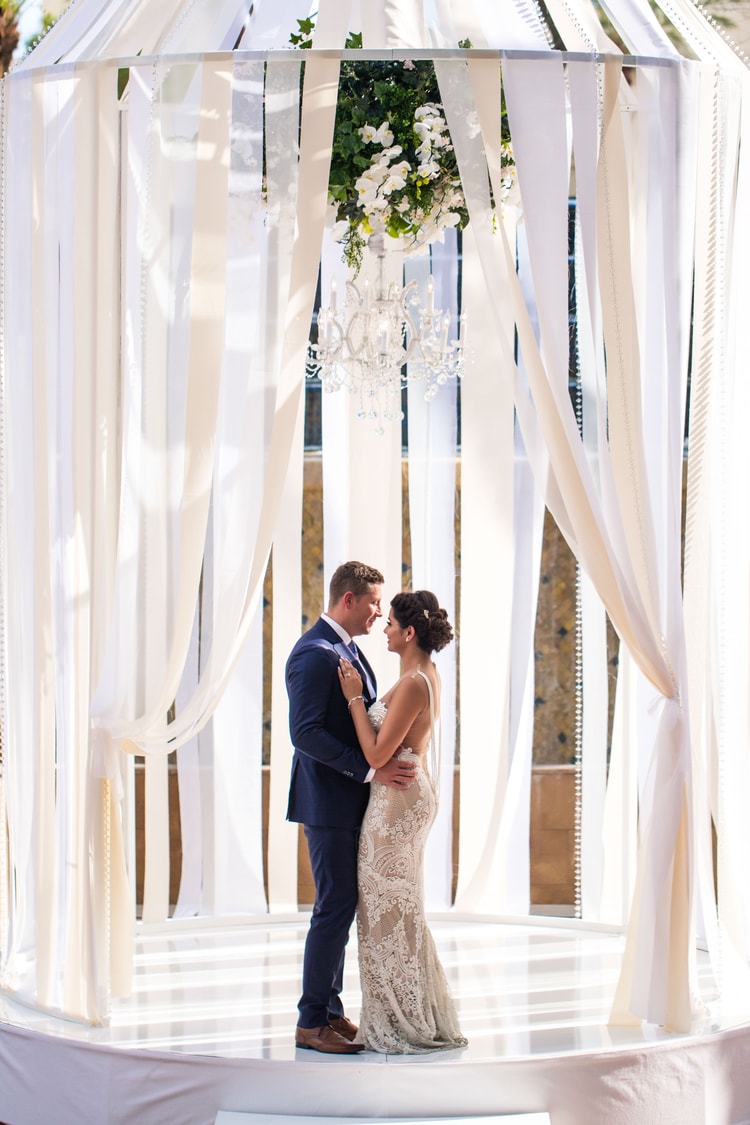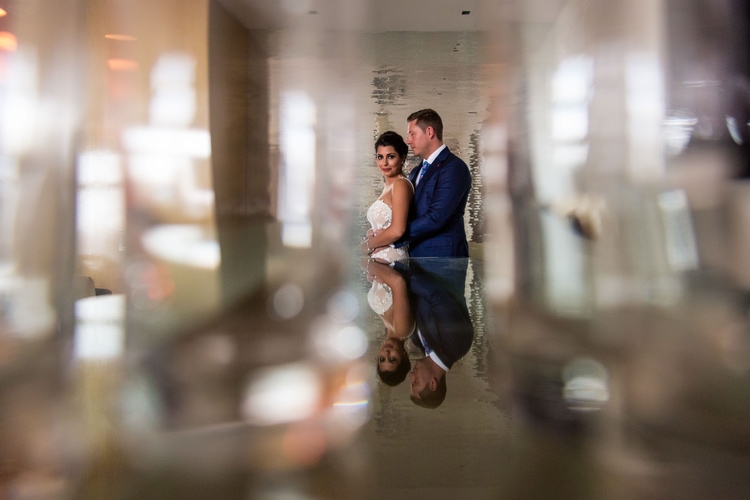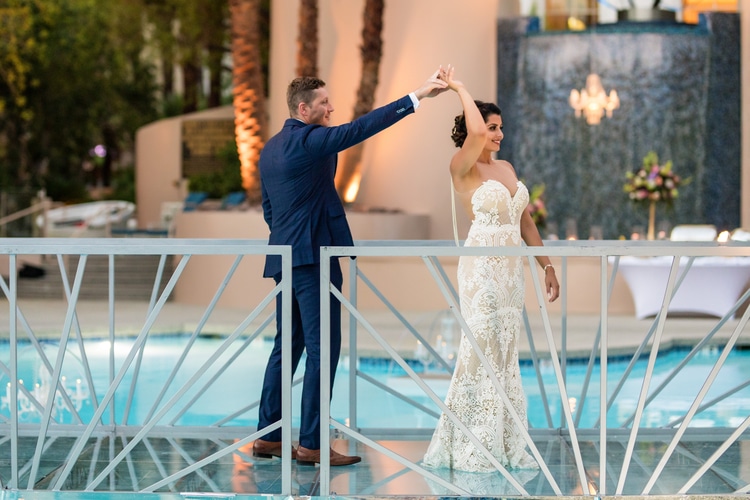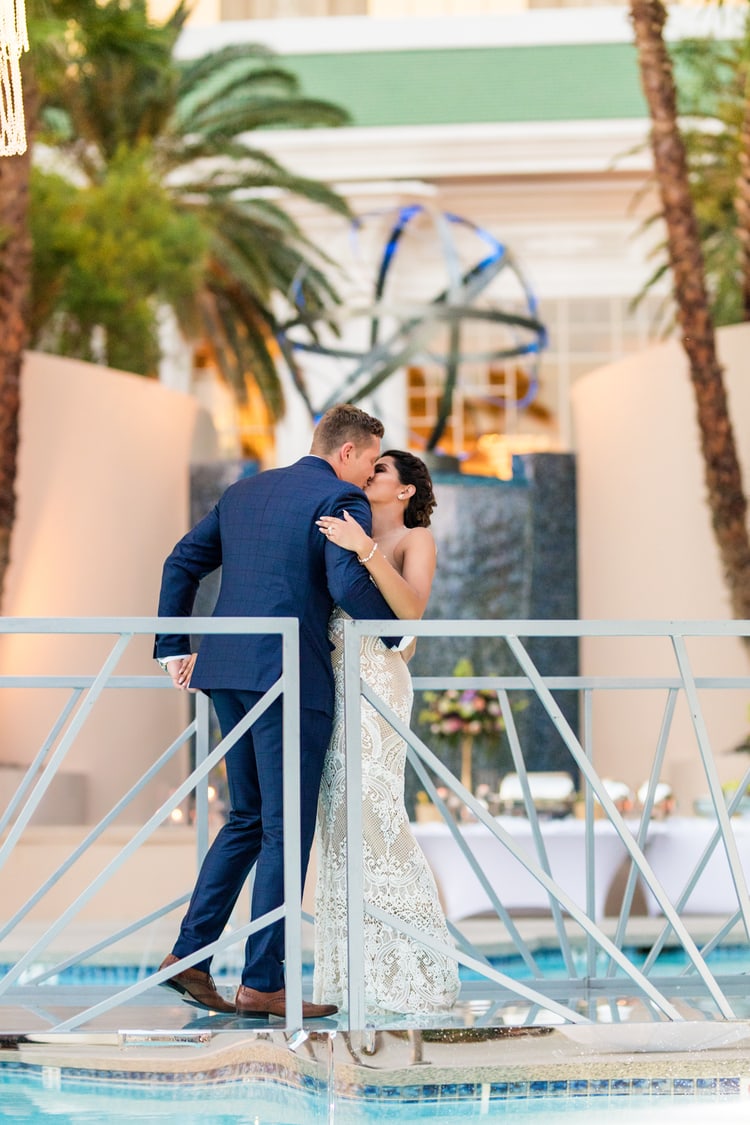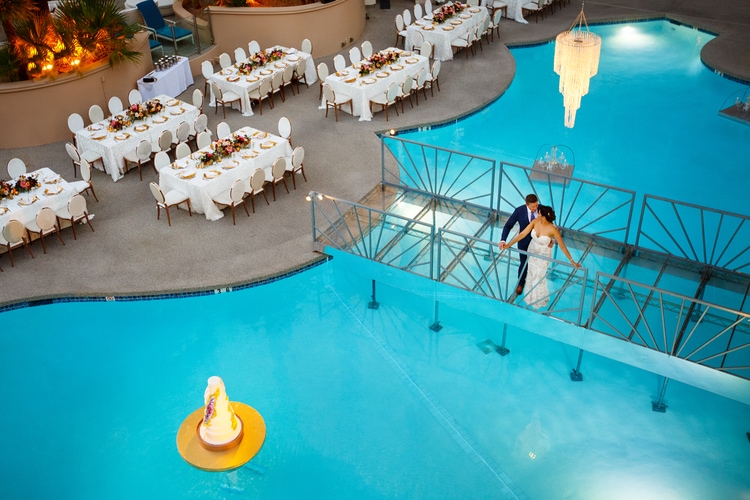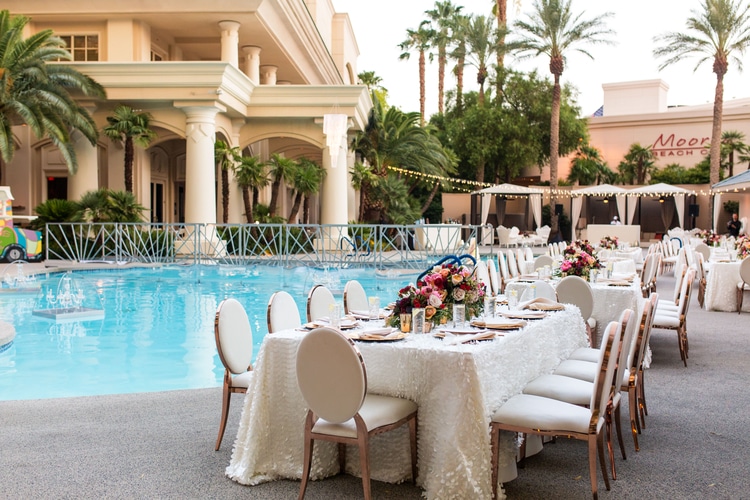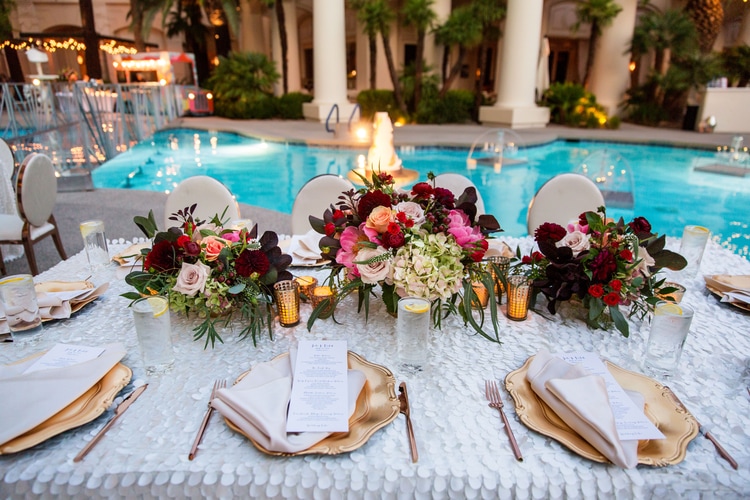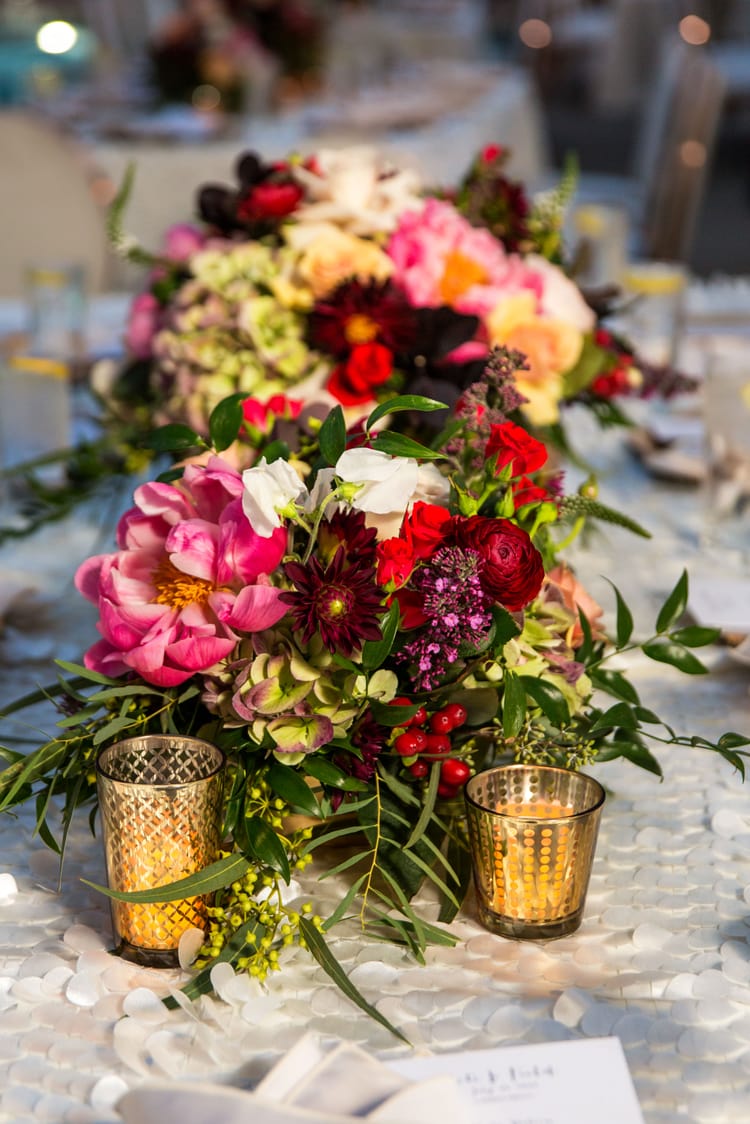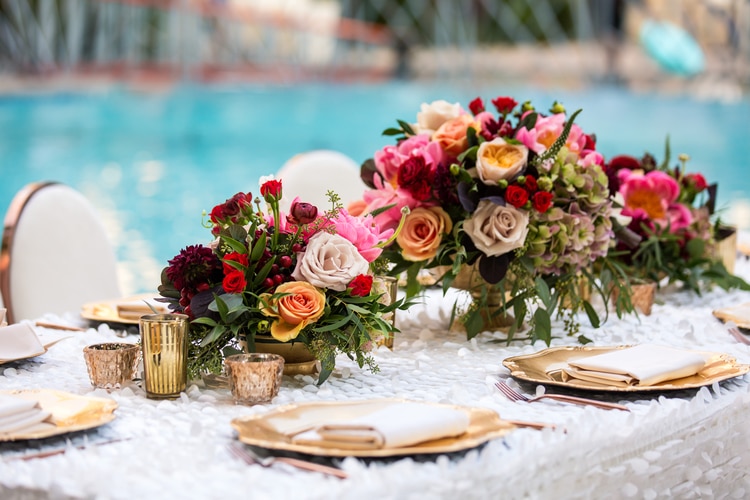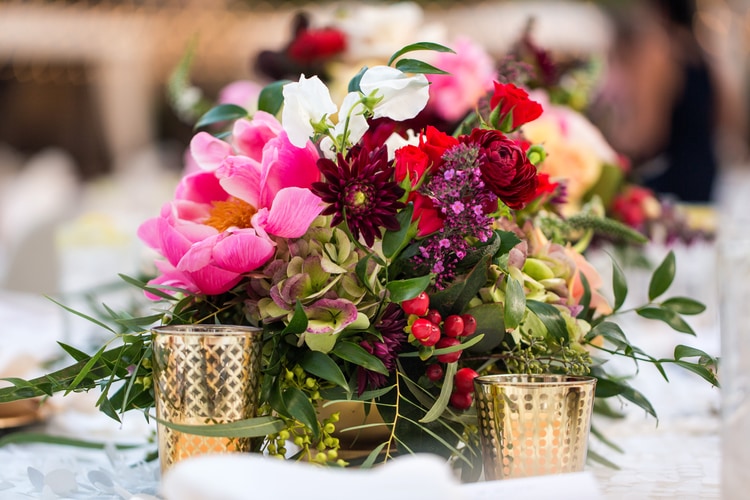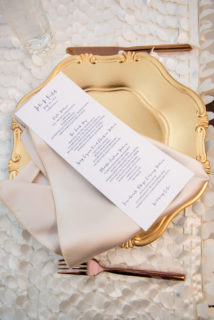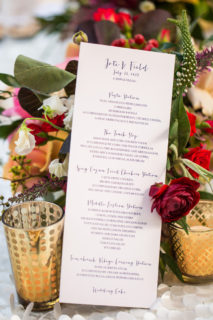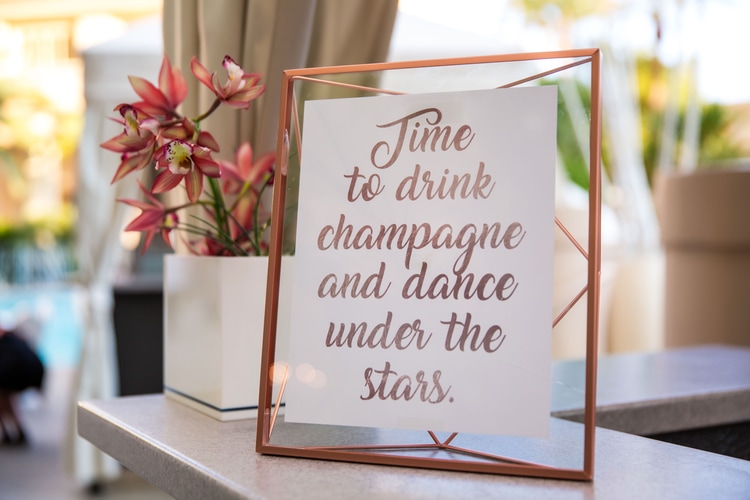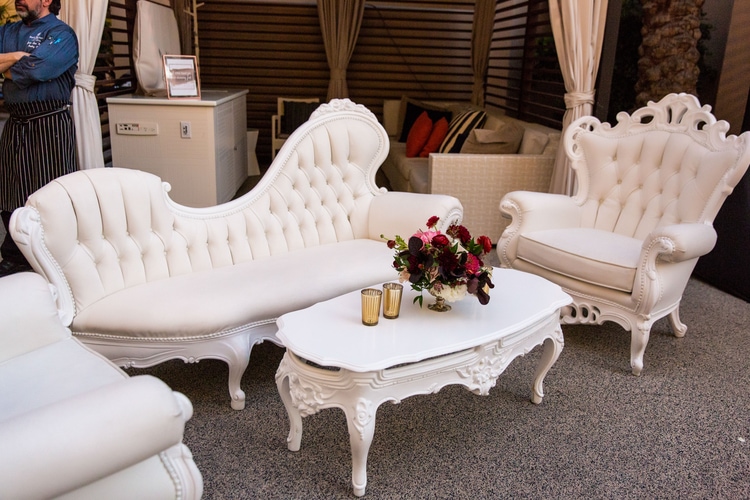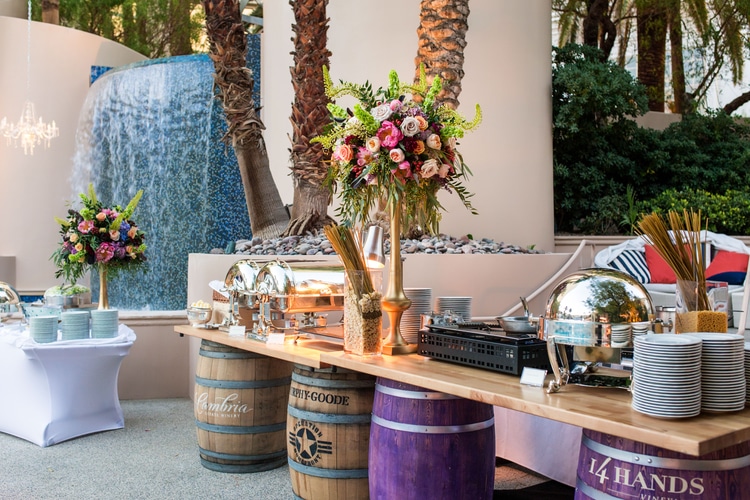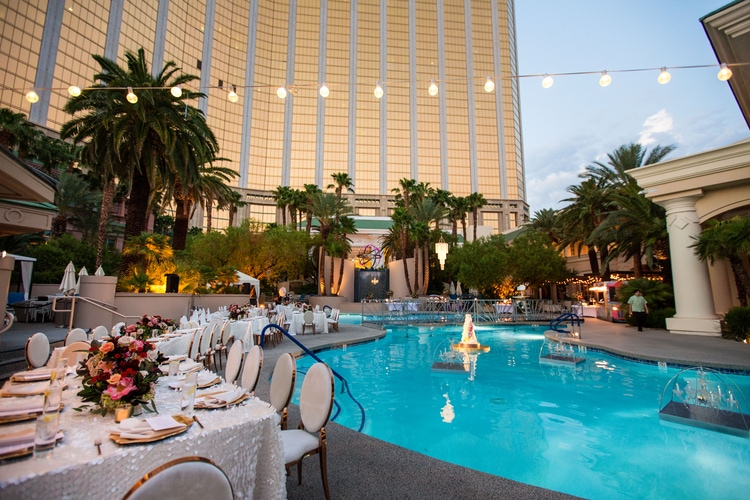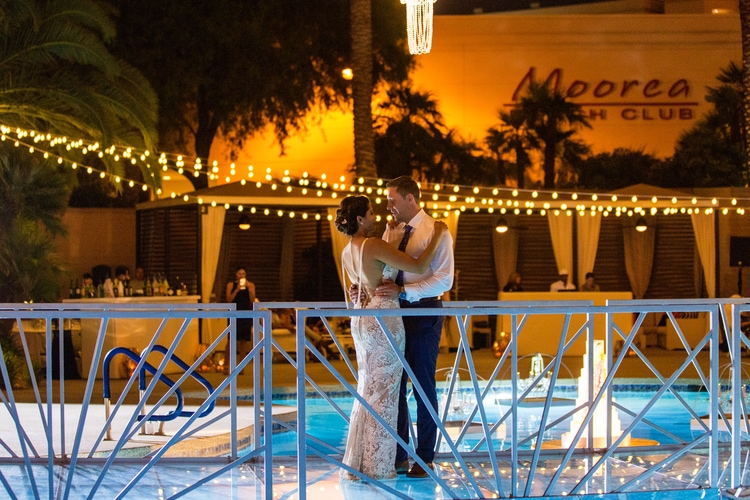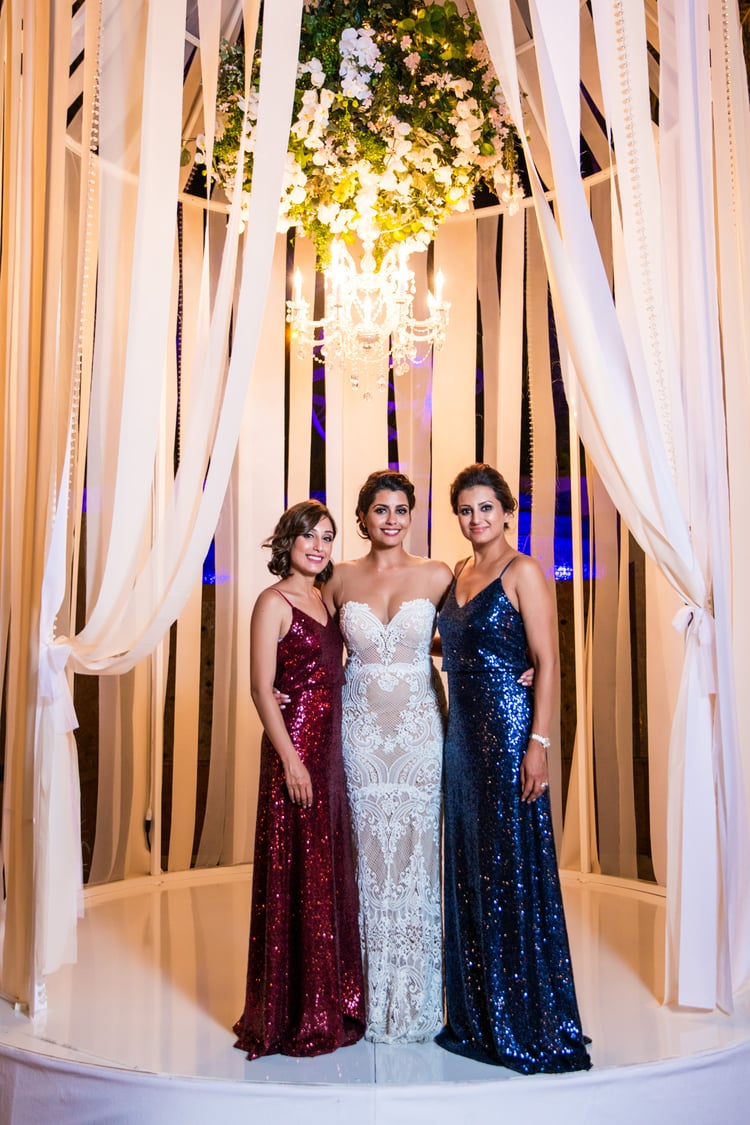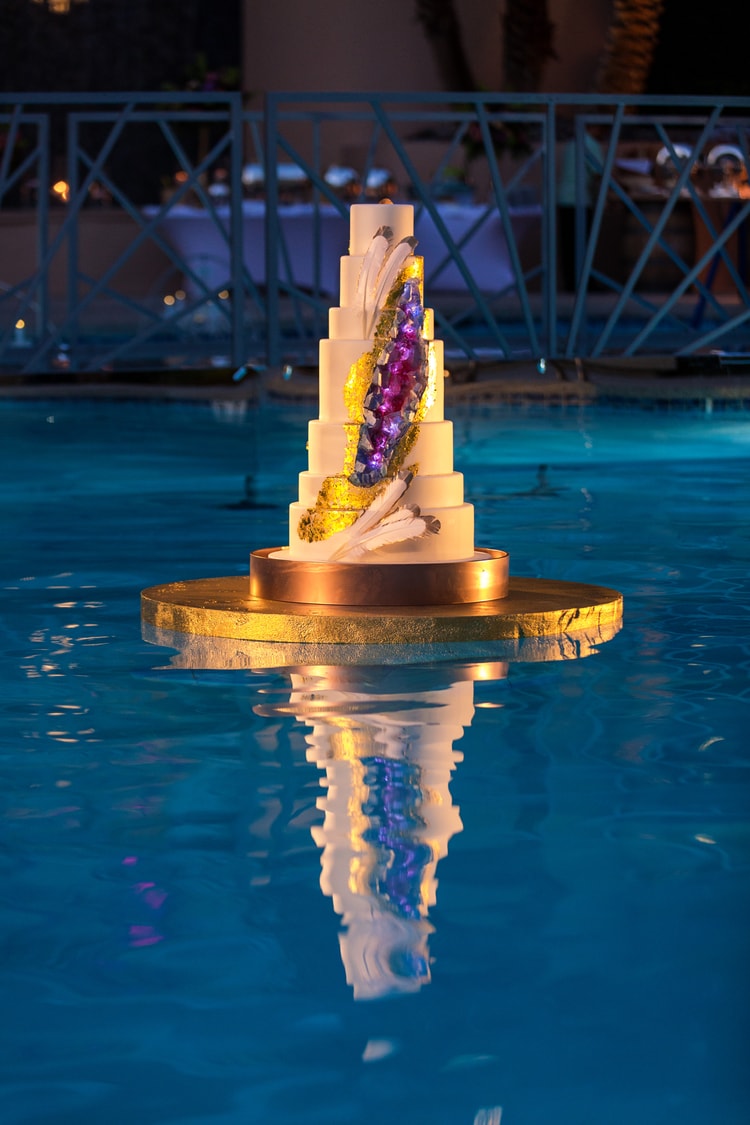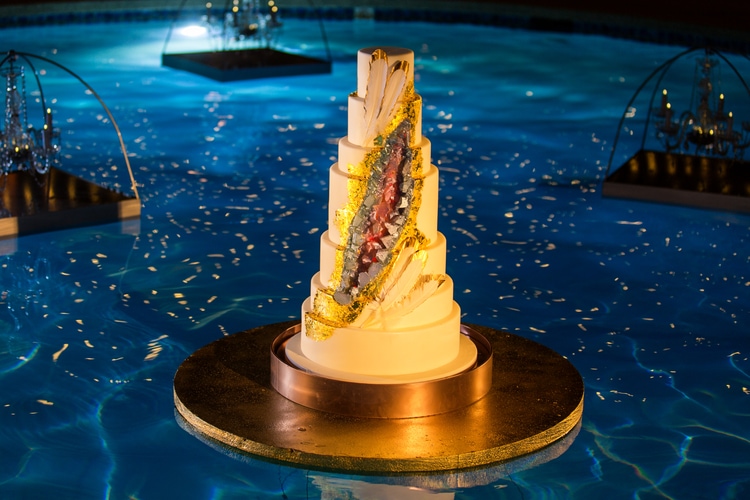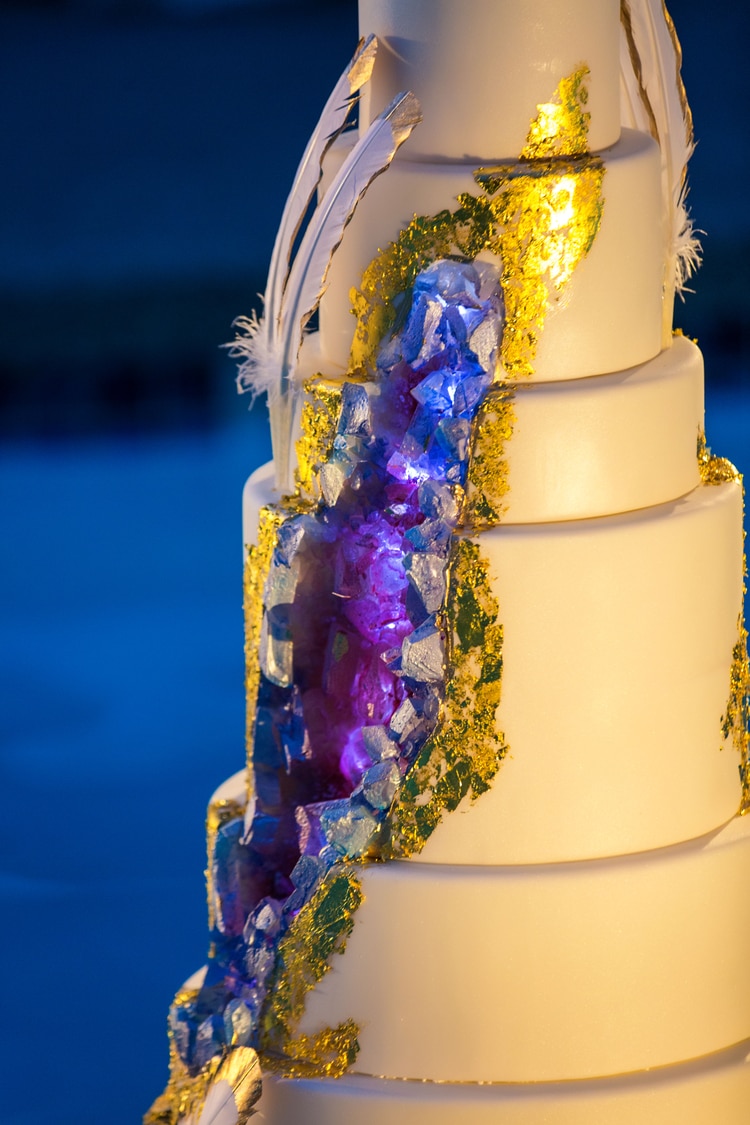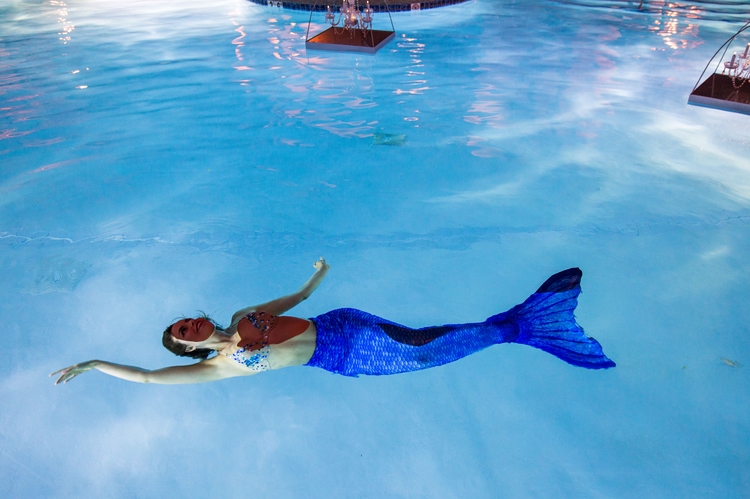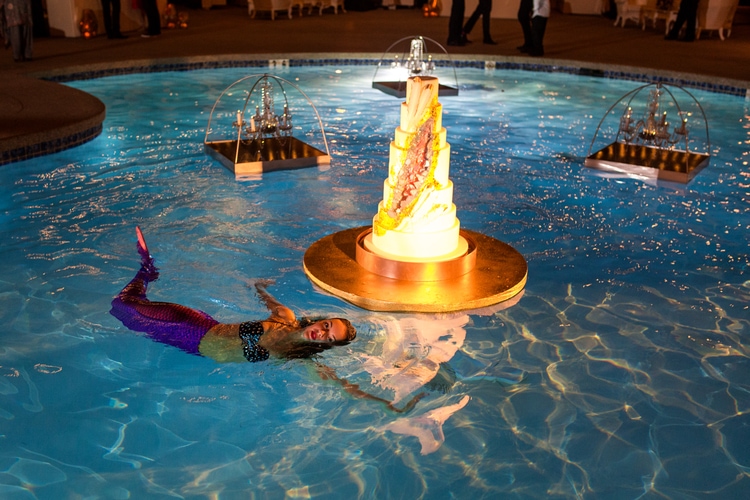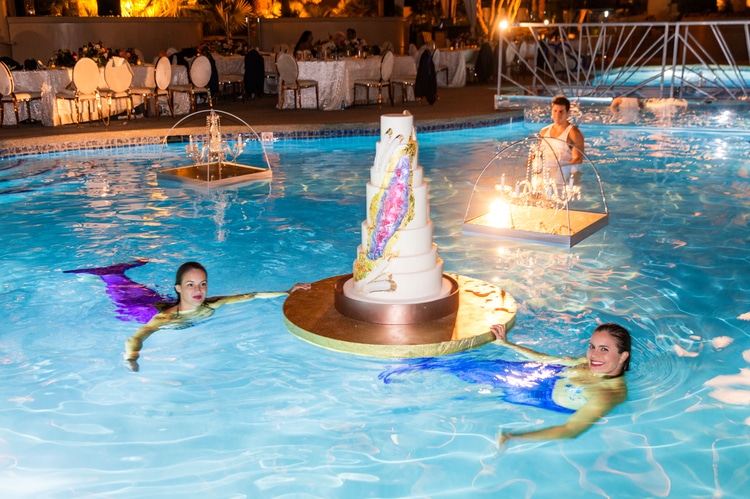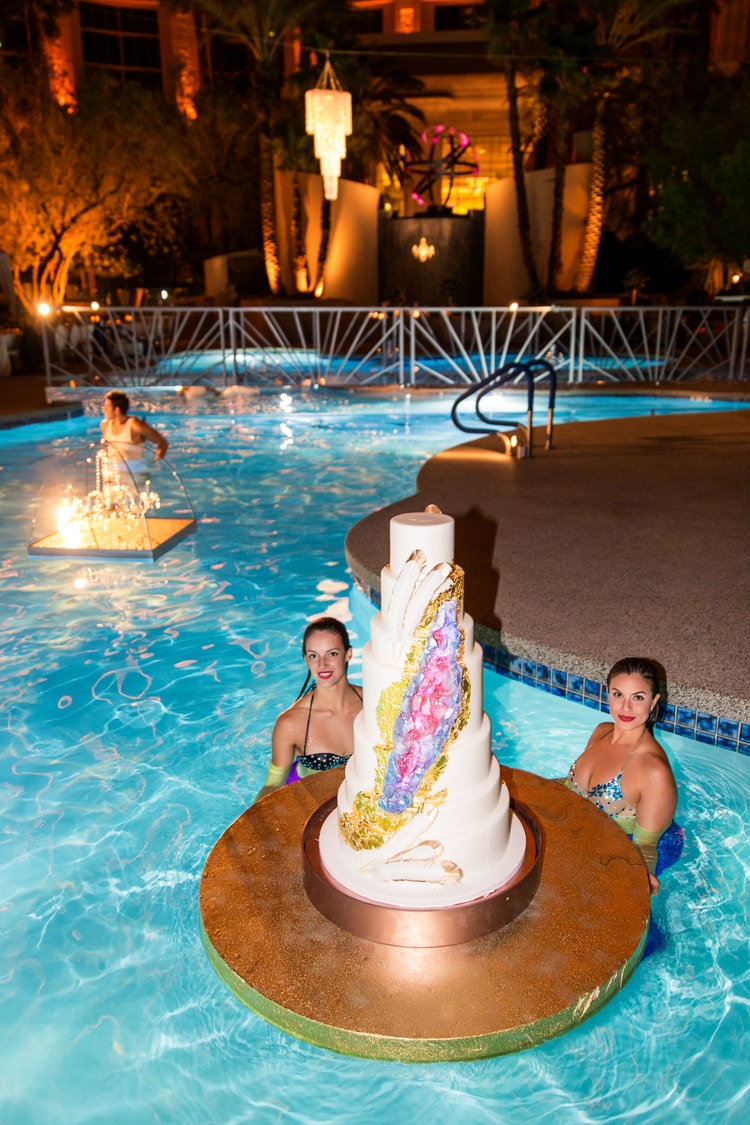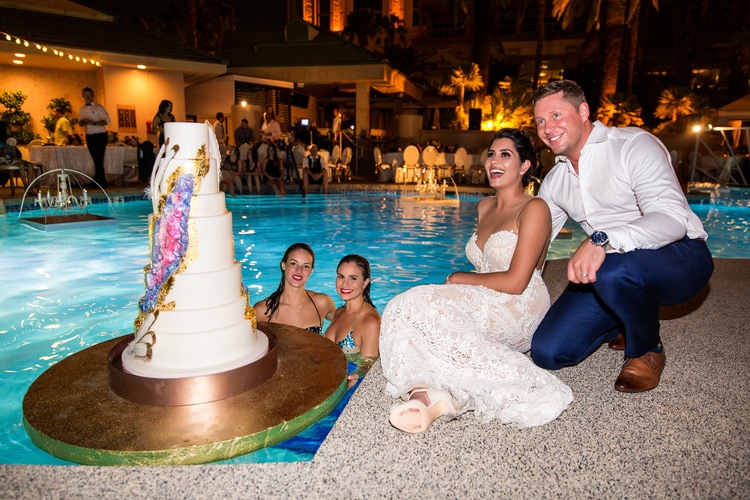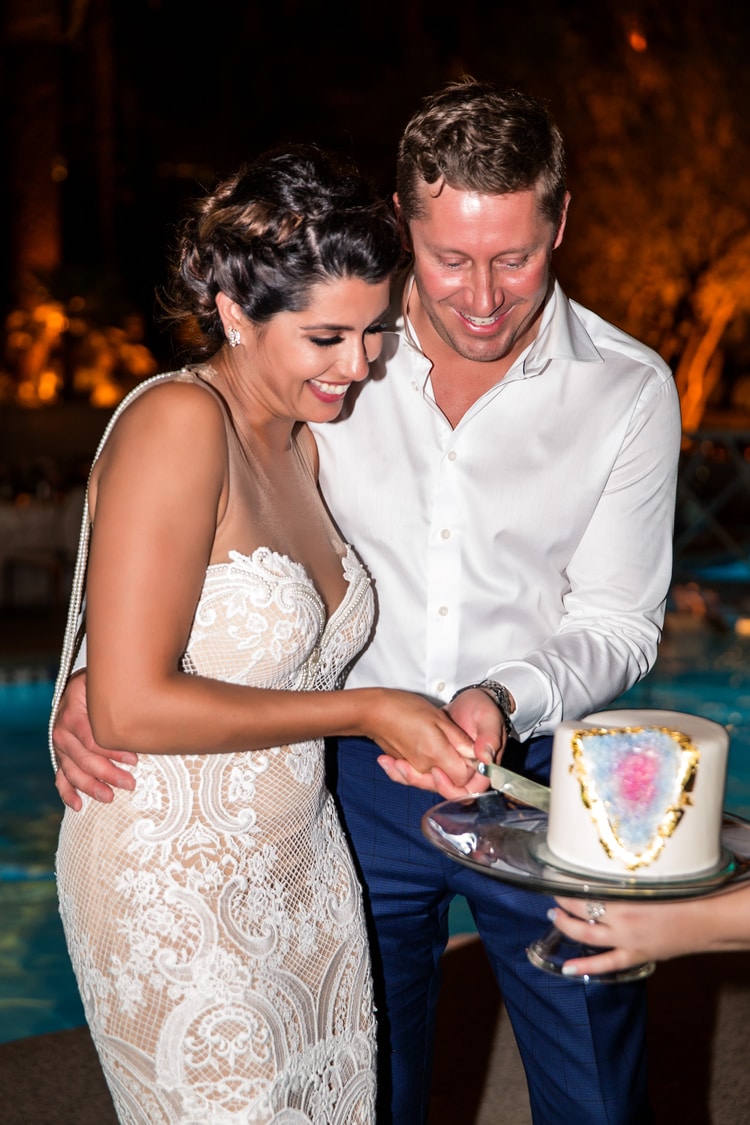 Vendors
Photographer: Shandro Photo
Wedding Planner: Andrea Eppolito Events
Event Designer: Destinations by Design
Venue: Four Seasons Las Vegas
Lighting: LED Unplugged
Featured:

Unique Poolside Bachelorette Party Inspiration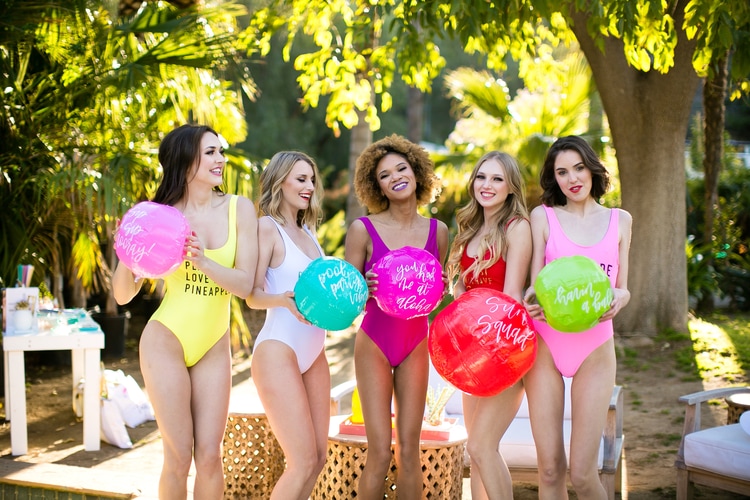 This unique tropical poolside bachelorette party is #GOALS! The décor was tropical, colorful and fun – bringing a cheery vibe that set the tone for a flawless and relaxed day. There were tons of personalized details –from sunscreen and chapstick, to soda and champagne, sun hats and fans, magazines, personalized tumblers, and even a wet bikini bag to hold their suit while they slipped into some adorable "Bride's Beaches" cover-ups. Of course, what's a good party without some fun games? Tons of fun ideas in this post. Read more
Featured:

New Orleans Destination Weddings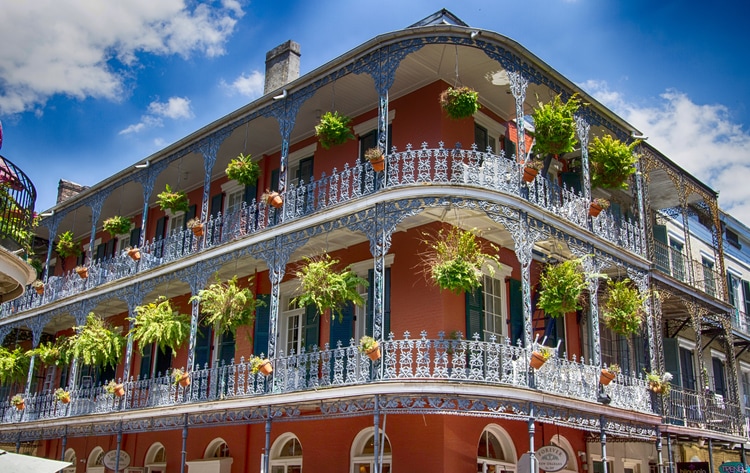 Here at Destination Wedding Details, we've seen it all: weddings at the beach, in the mountains, in the desert, and in pretty much every country. ALL beautiful, mind you… but through our years of observing what exactly makes for a GREAT wedding, we've surmised this: it must be FUN for you and your guests. So, ask yourself this: what city is more fun than New Orleans? Read our full post to discover when, where and how to get married in NOLA.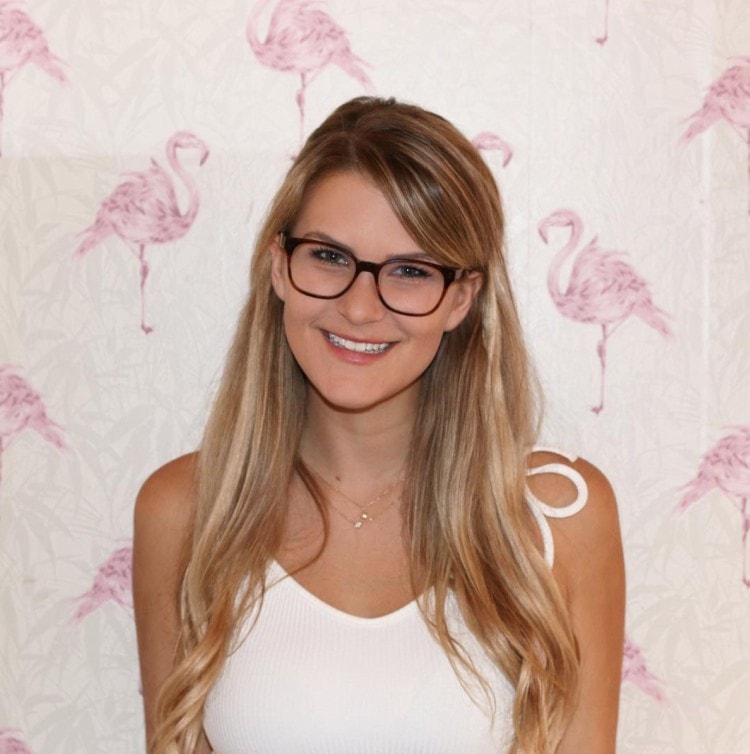 Sol is a travel enthusiast who after graduating with a degree in marketing and taking a sabbatical to travel, realized that she couldn't be tied to one place. She has been traveling ever since. You can find her at a different cafe each day sipping on matcha lattes and getting productive, and at night she's dreaming of a new destination or planning her next getaway. You can be sure she will be planning her own destination wedding one day – and it will be full of inspiration drawn from DestinationWeddingDetails.com!