I absolutely love a destination wedding full of special details. But what I love even more, is when the inspiration for those details is drawn from the natural beauty found in the wedding location. As you're about to see, this wedding in Puerto Rico did not lack in that department.
Celina is originally from Oregon and Mike from Boston, but early in their engagement they relocated to San Diego. Since their guests would have to travel regardless of where they hosted their wedding, they settled on Rincon, Puerto Rico, where there is a beach known for its sea glass. When Celina told me how they weaved this detail into the overall decor, I was hooked.
We wanted to pay tribute to the natural beauty of this beach by utilizing a lot of glassware and limiting the color palette to colors you would encounter on this beach – so lots of natural wood, tones of light blue and sea glass, and hints of natural foliage. We also utilized a lot of clean whites to keep our design on the demure side.
I think you'll agree that the results were impeccable. A huge thanks to Viera Photographics for capturing this beauty and sharing with all of us here at DWD. Enjoy!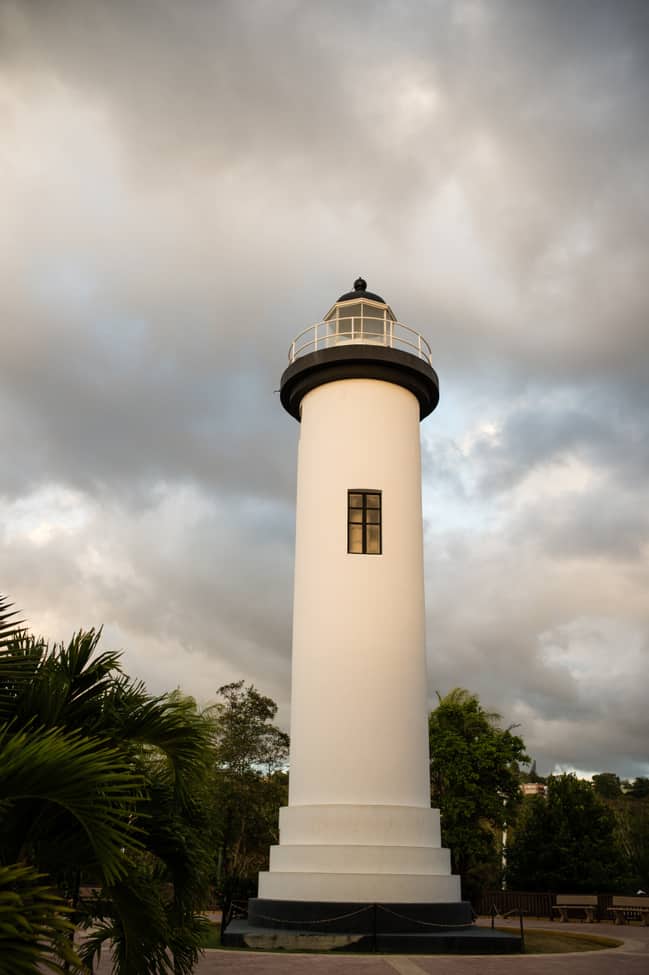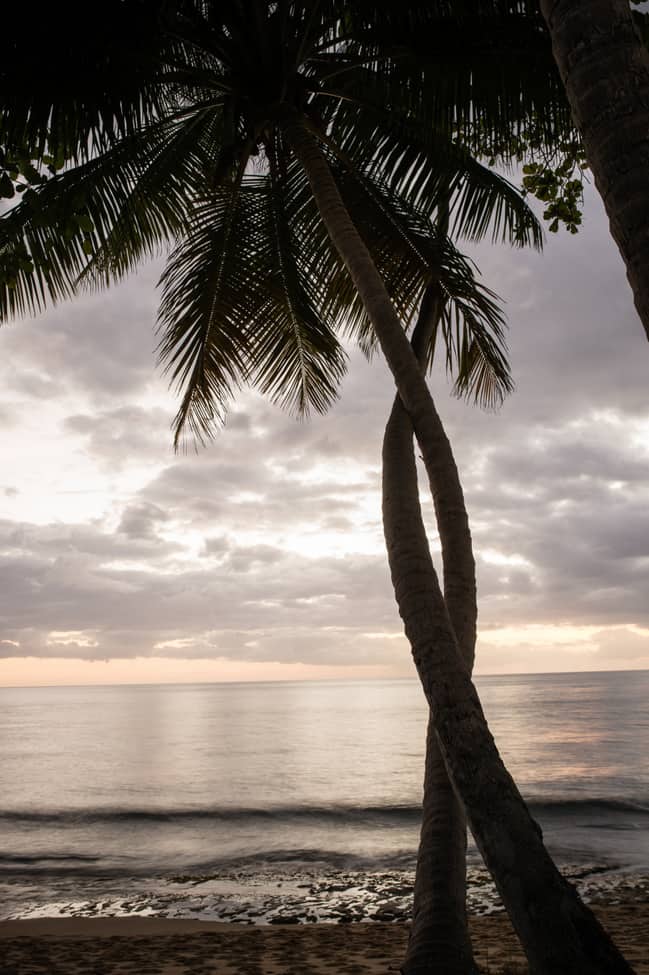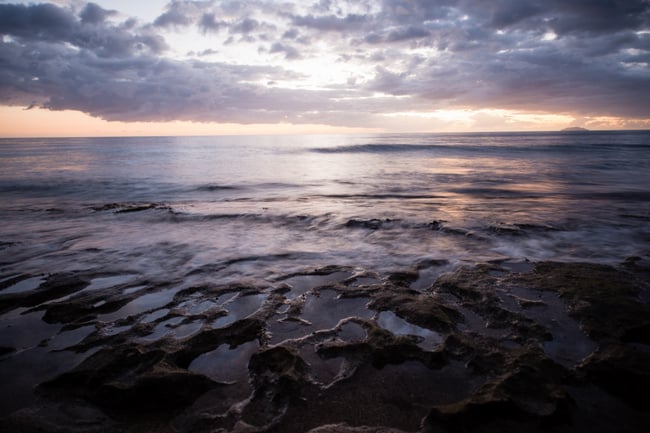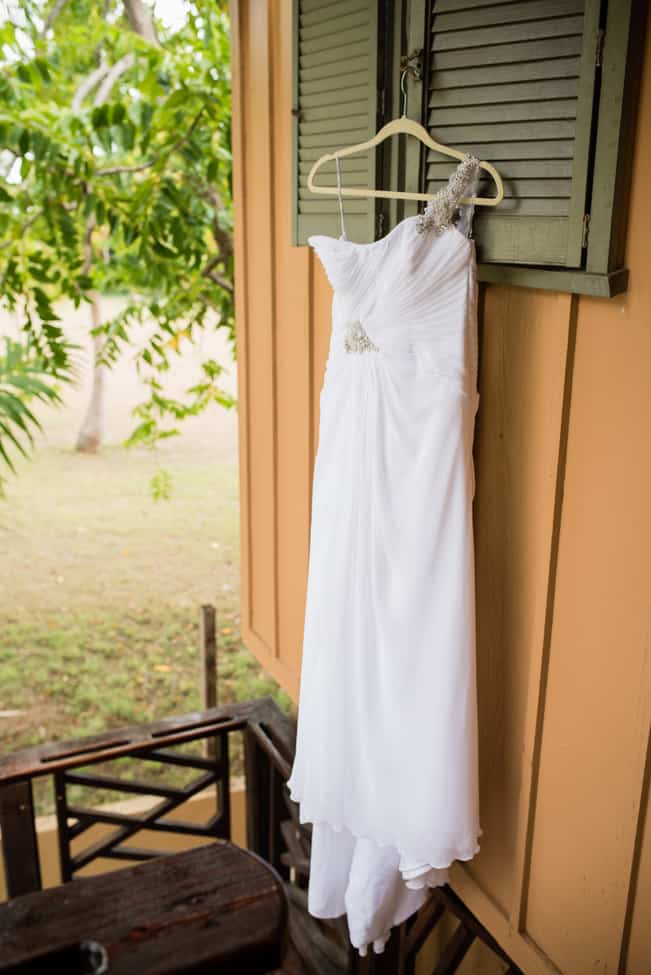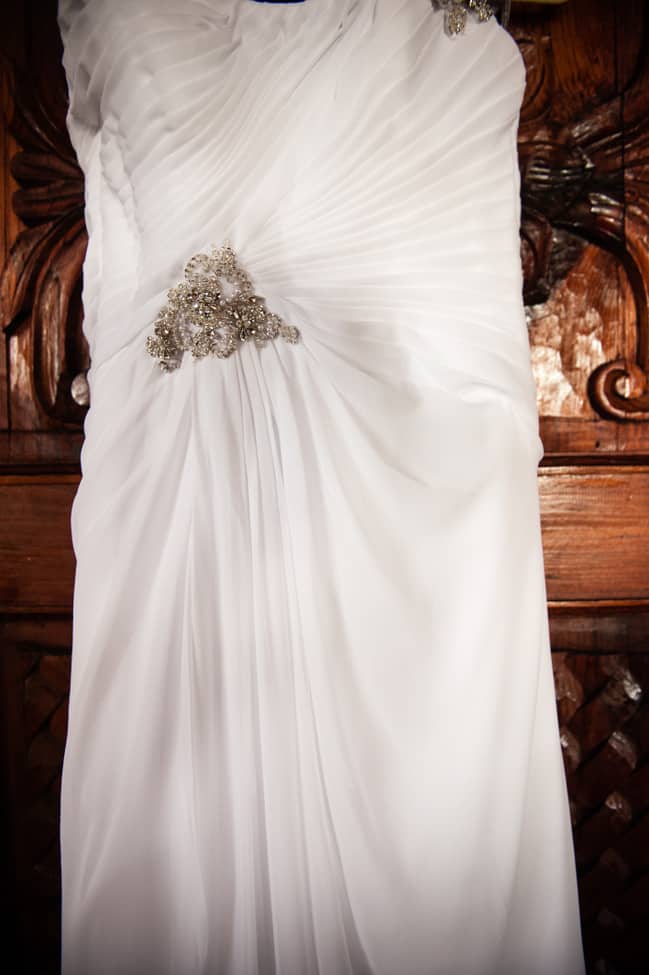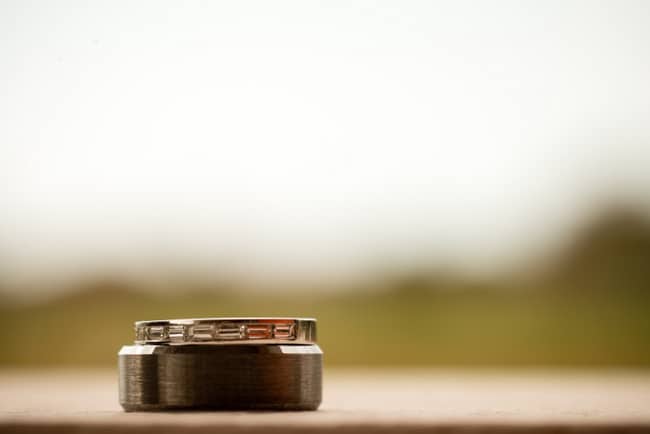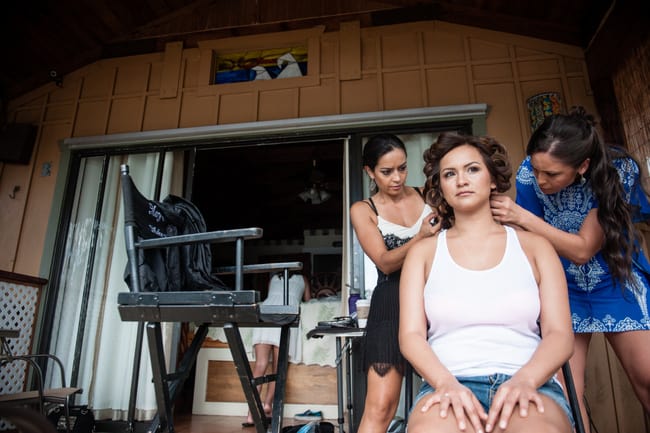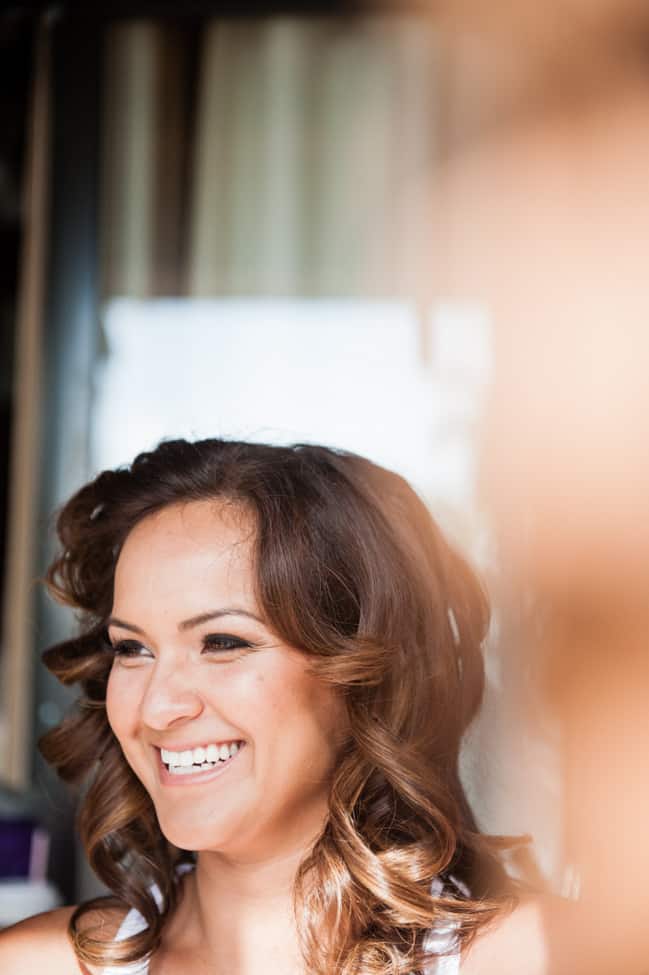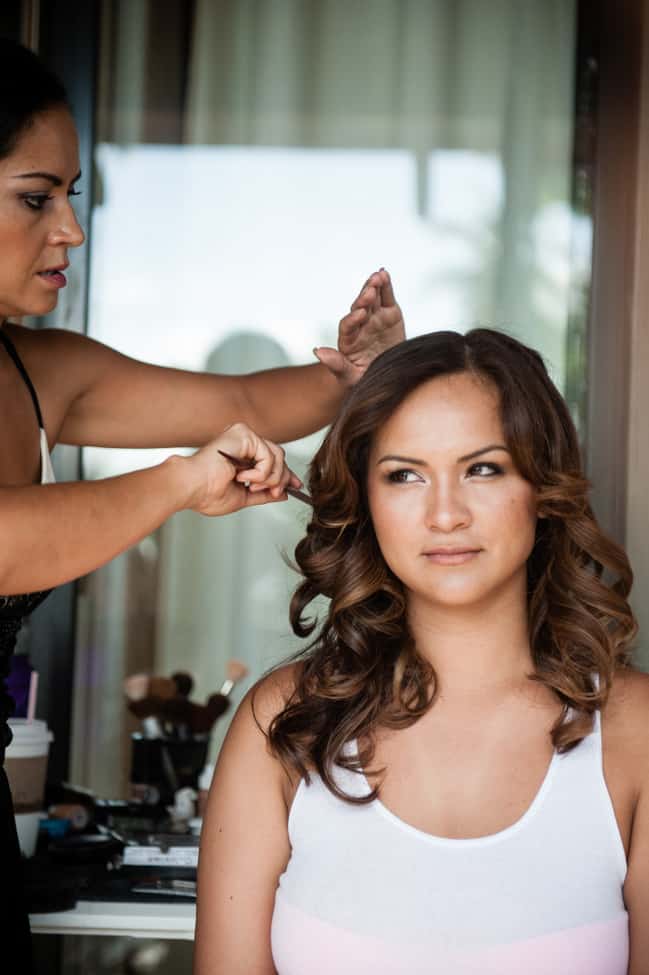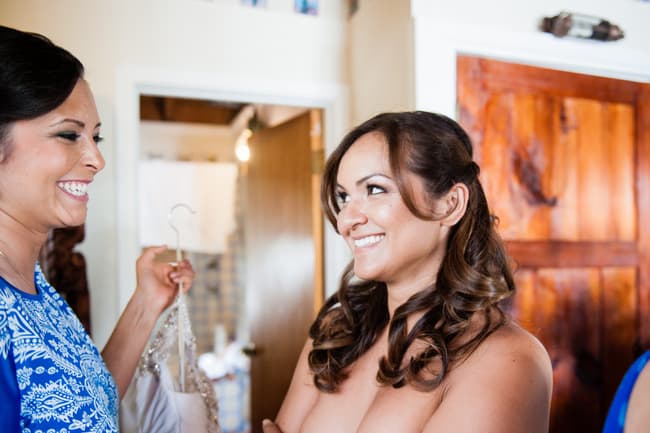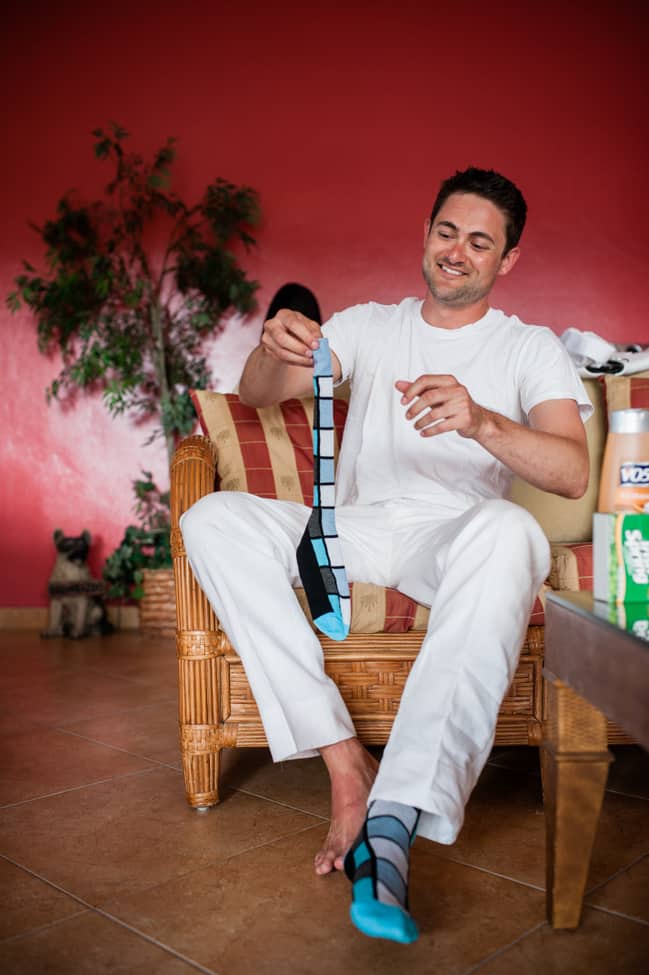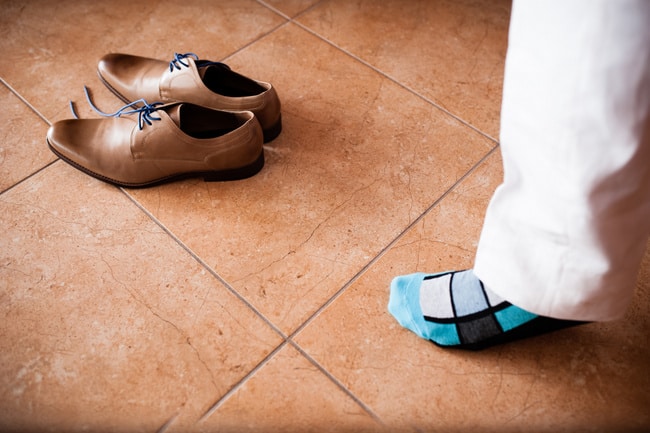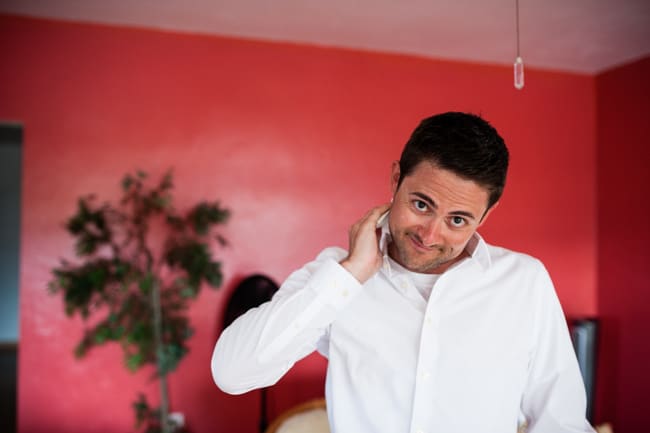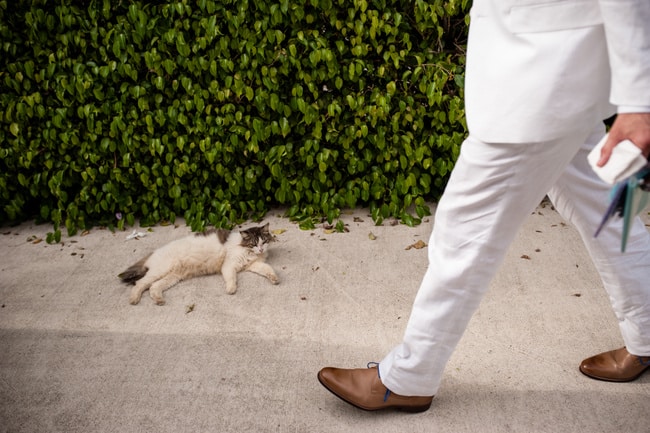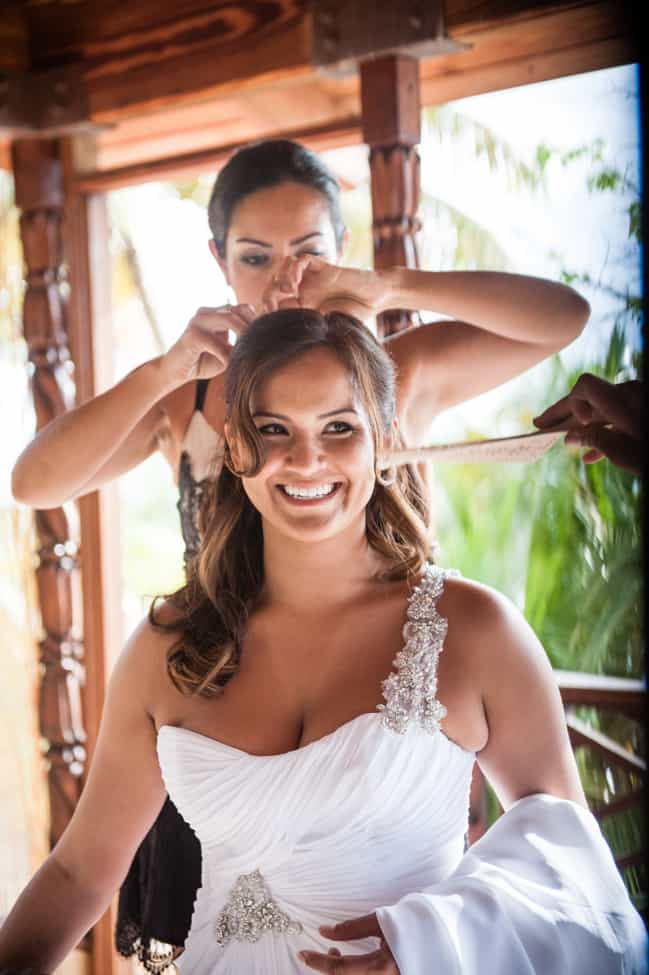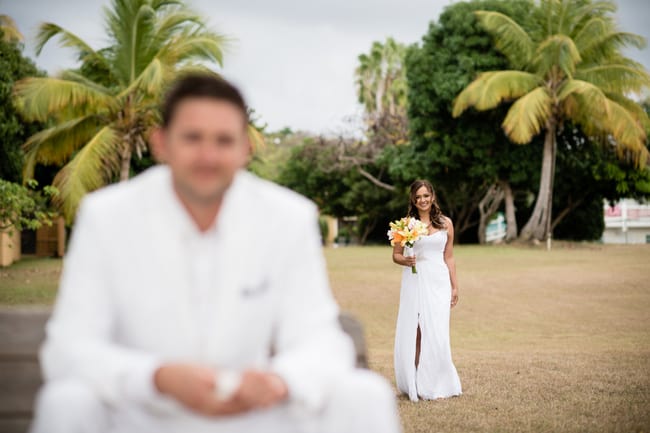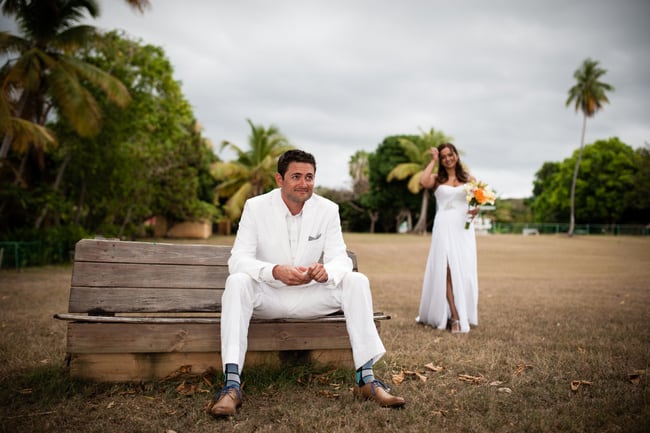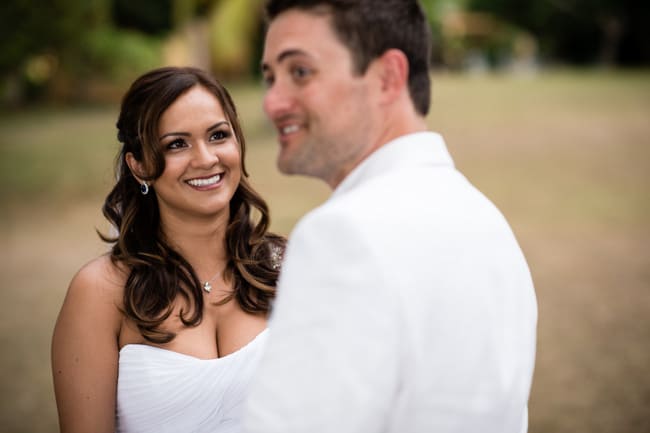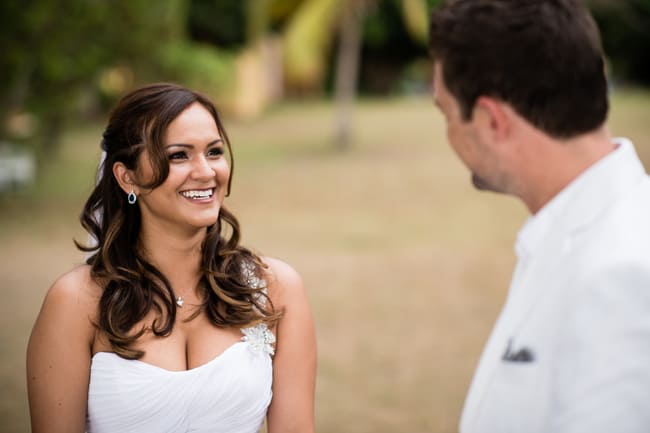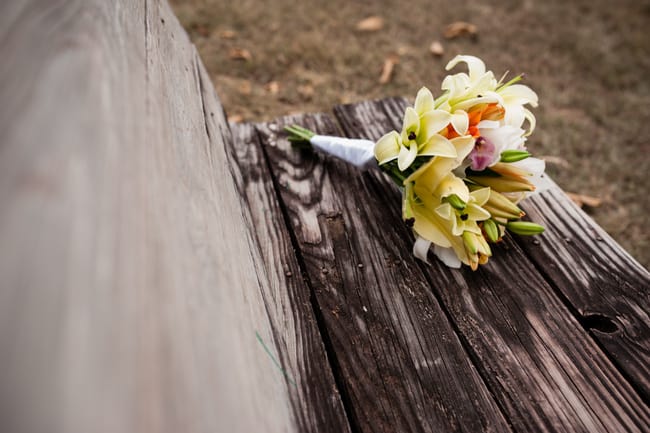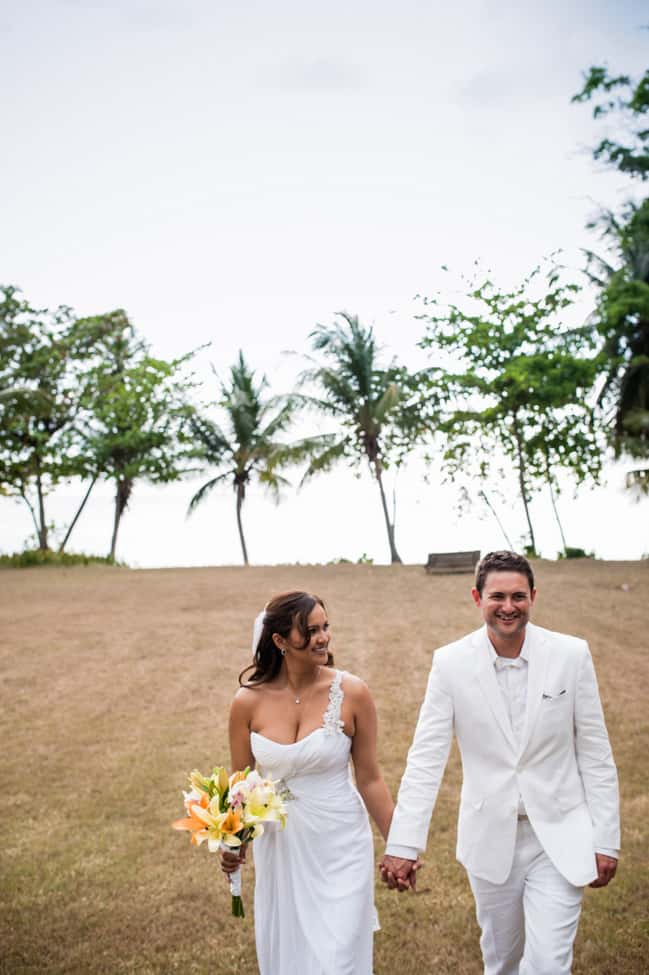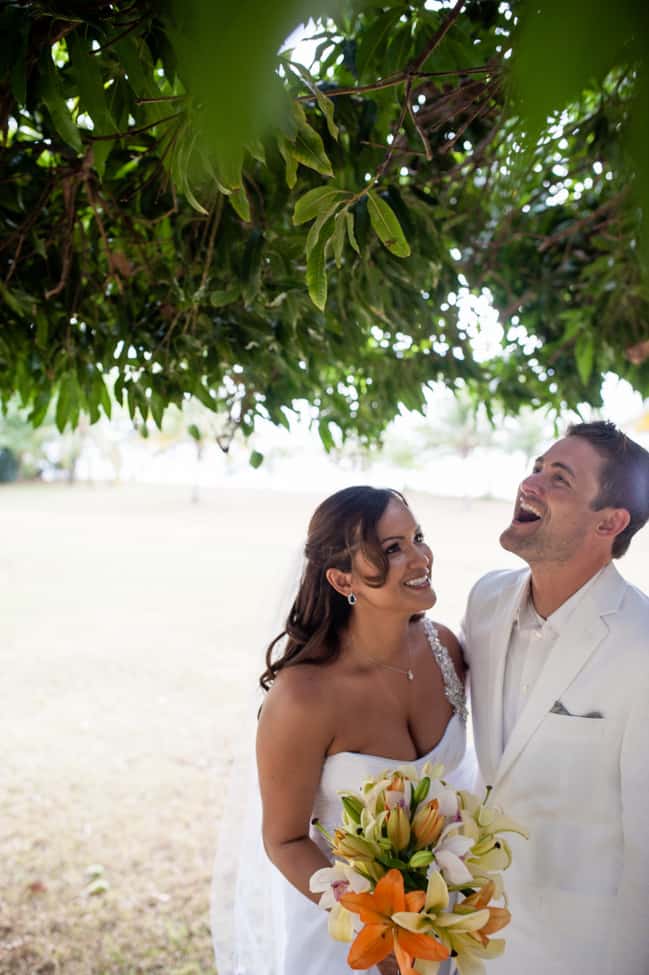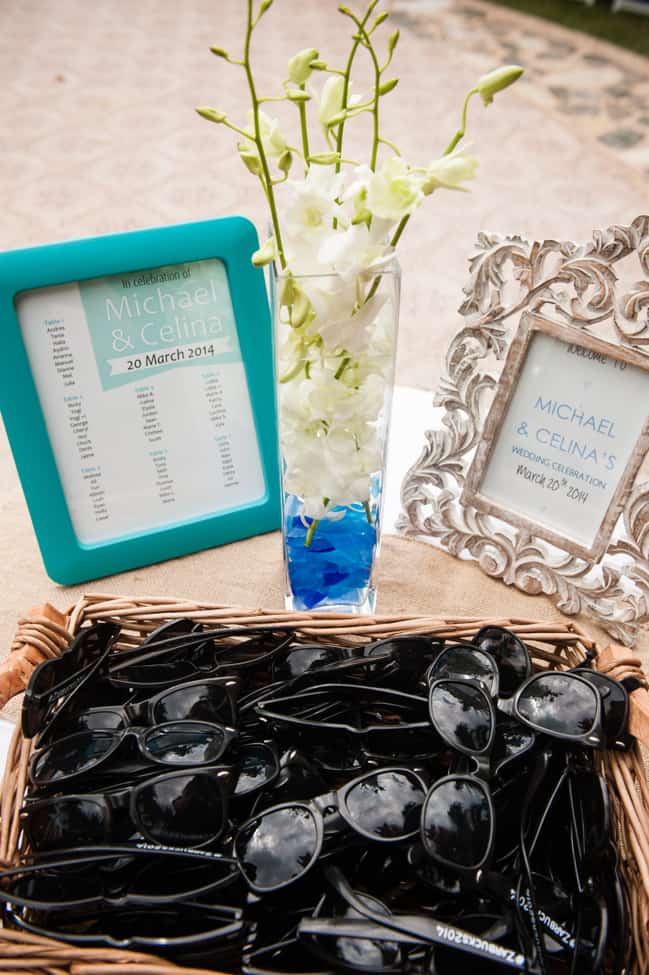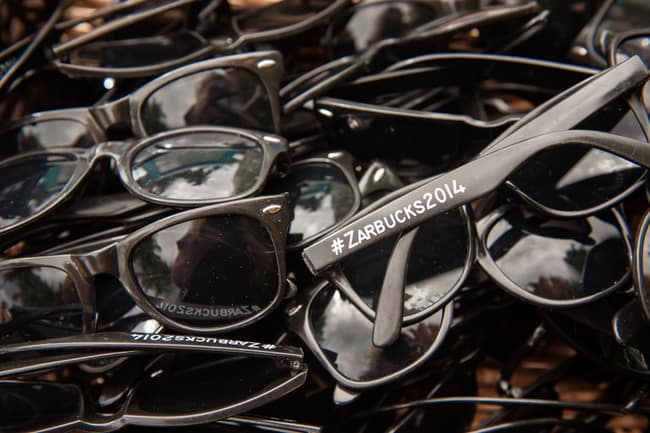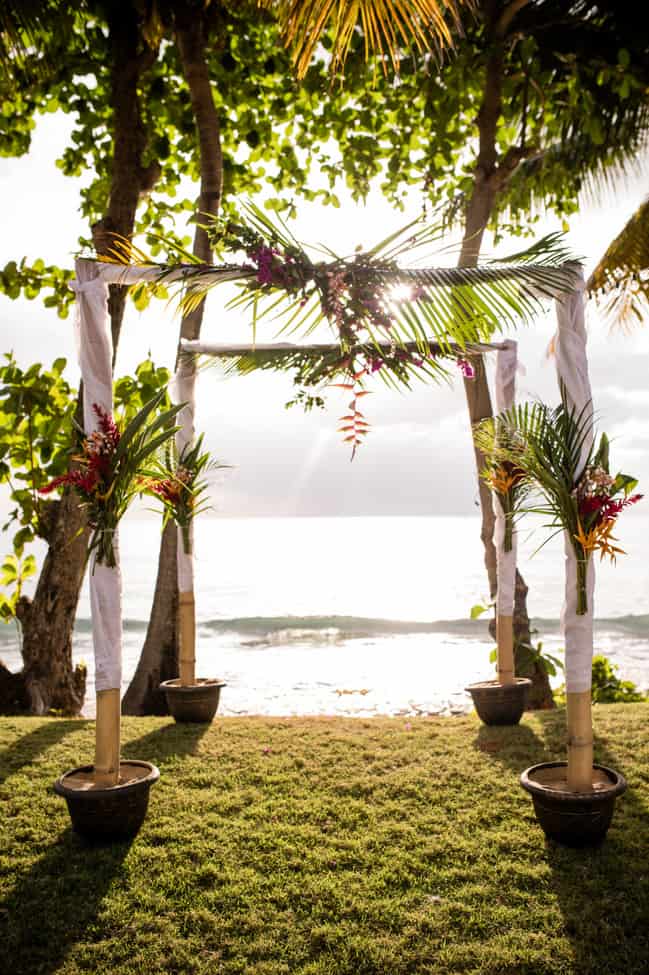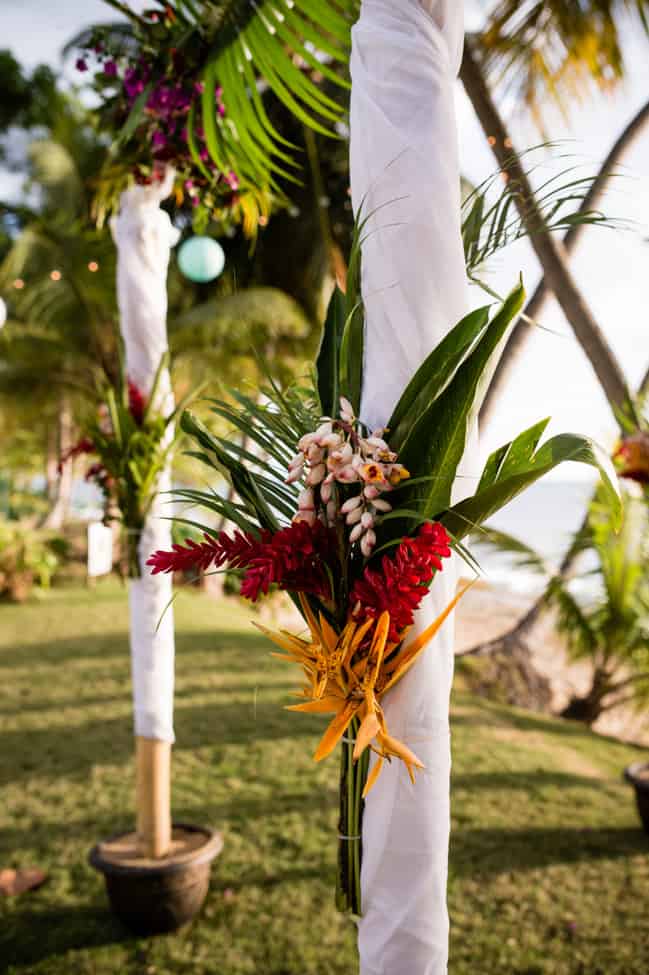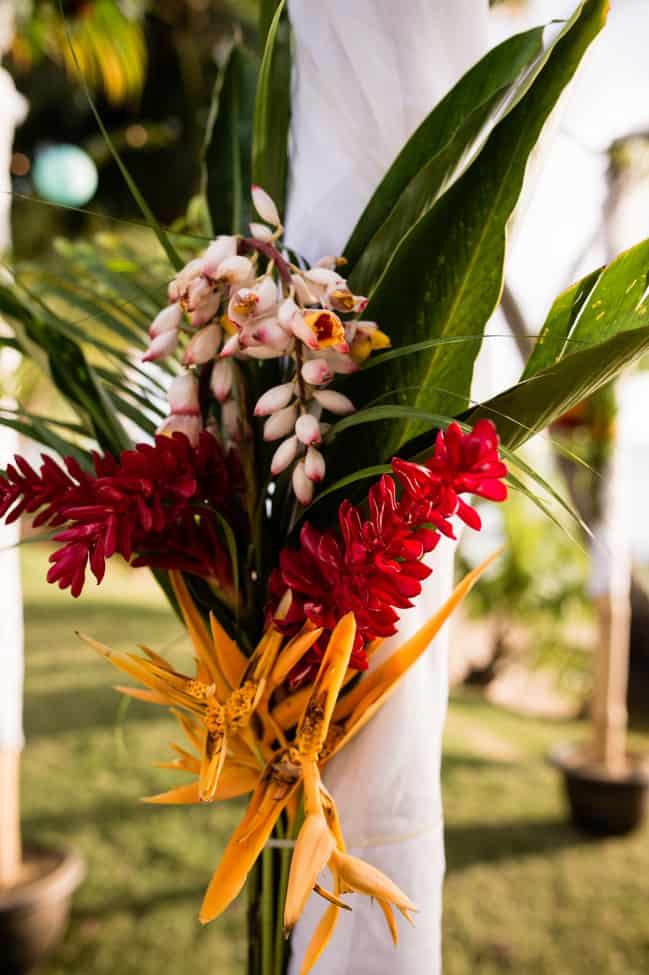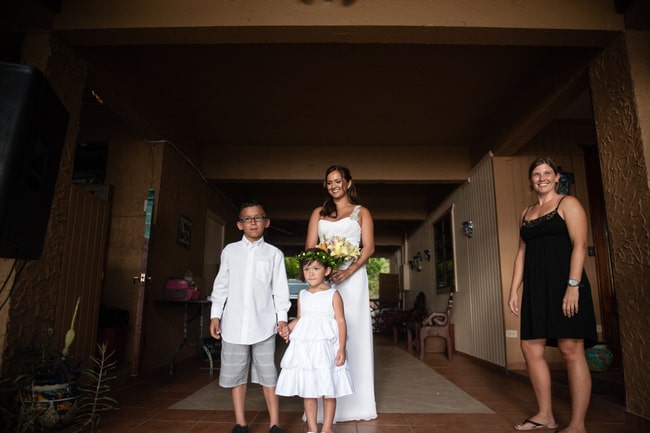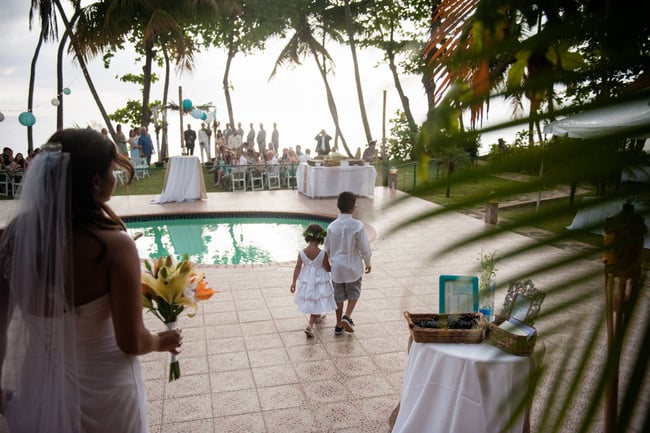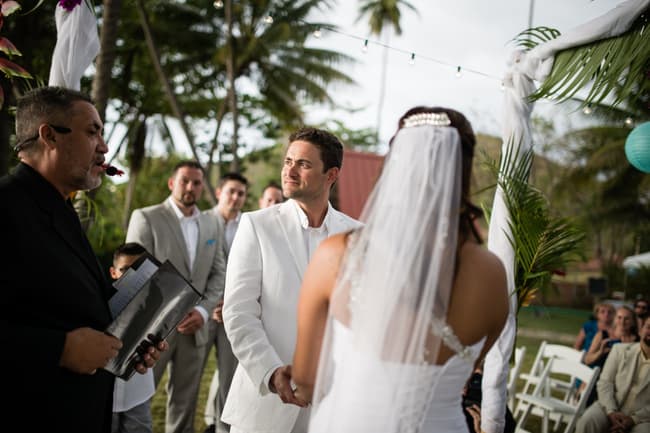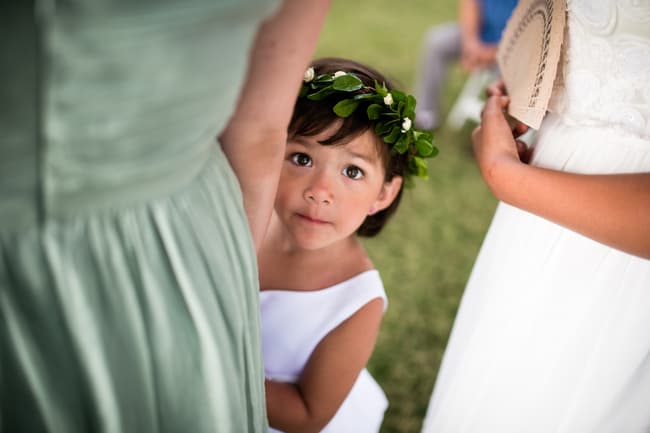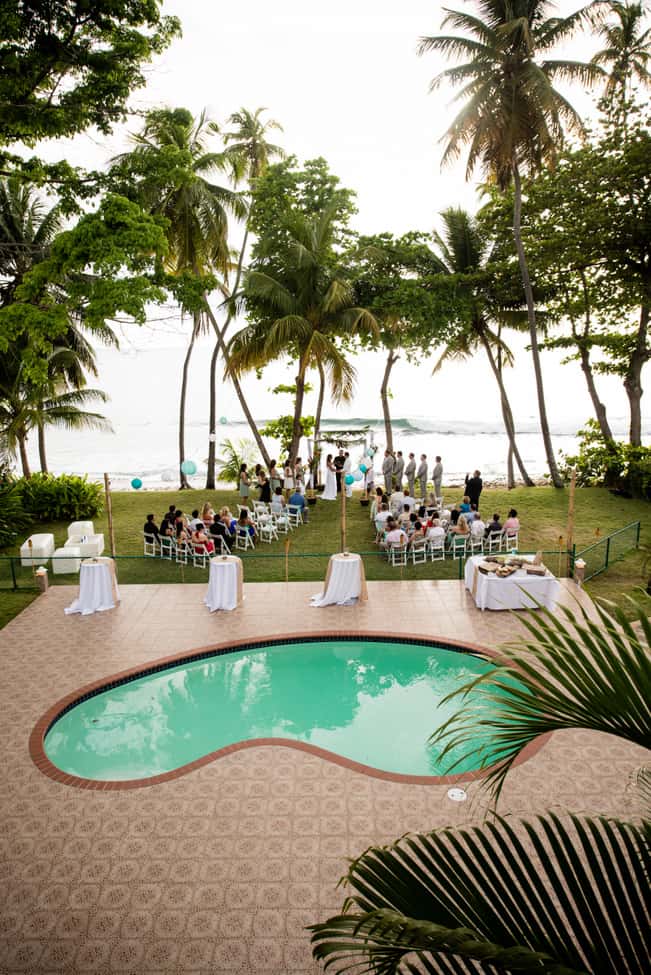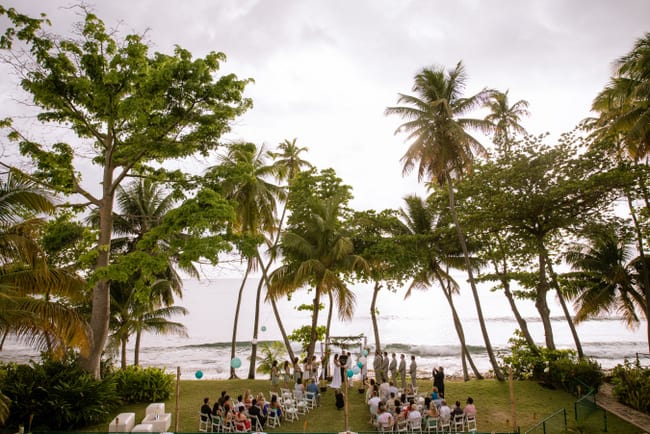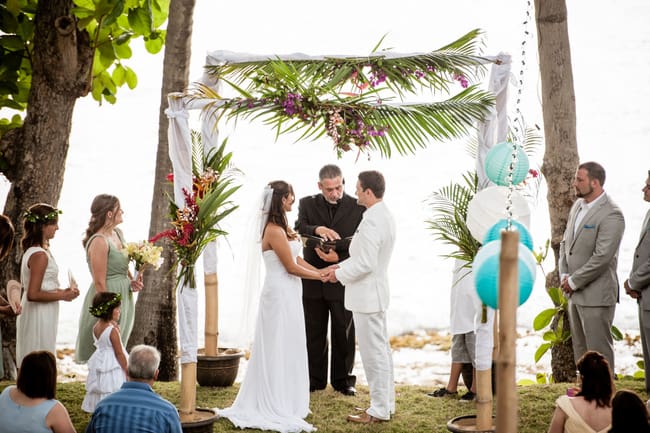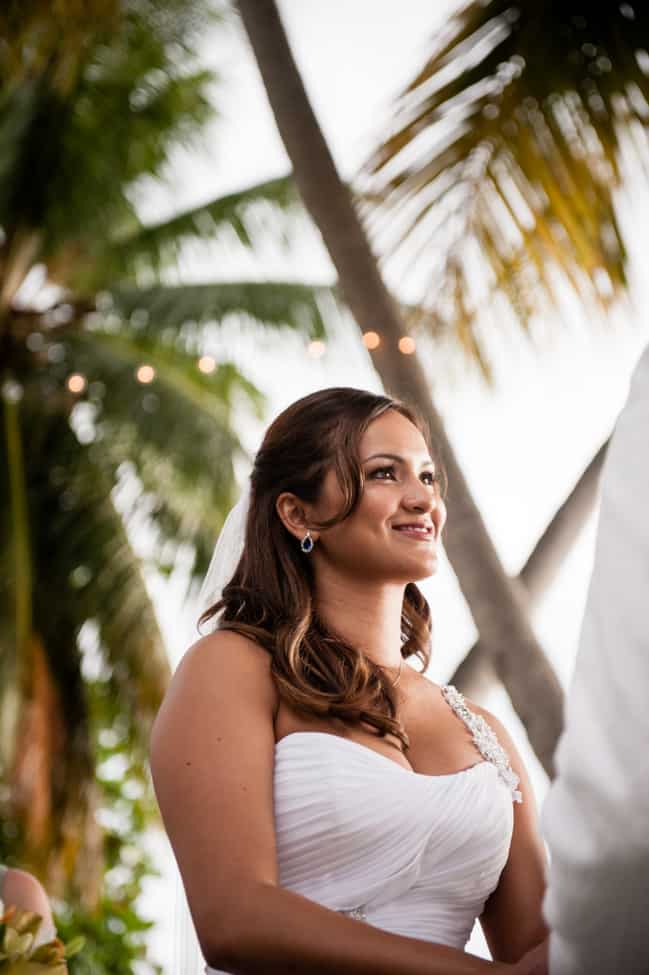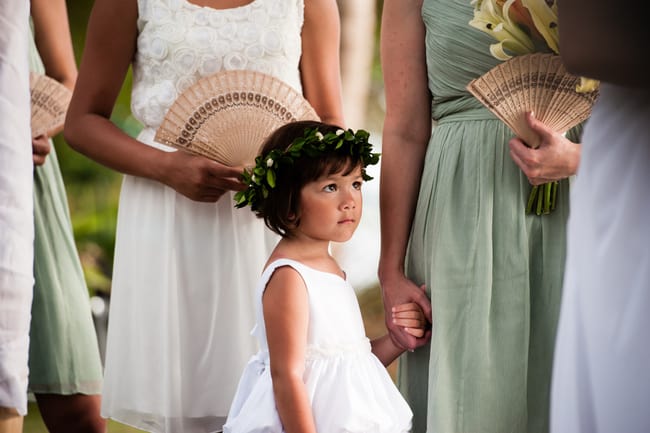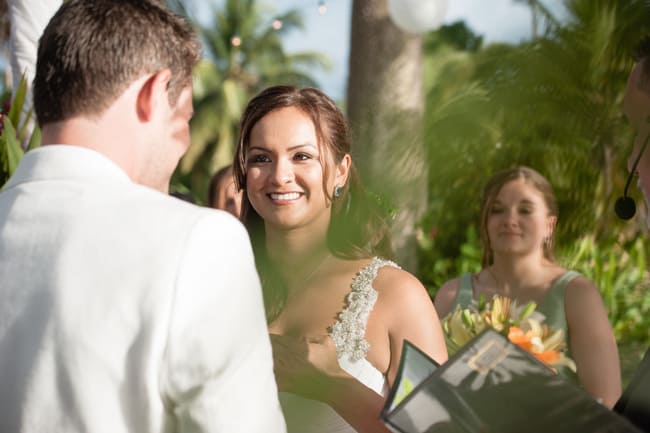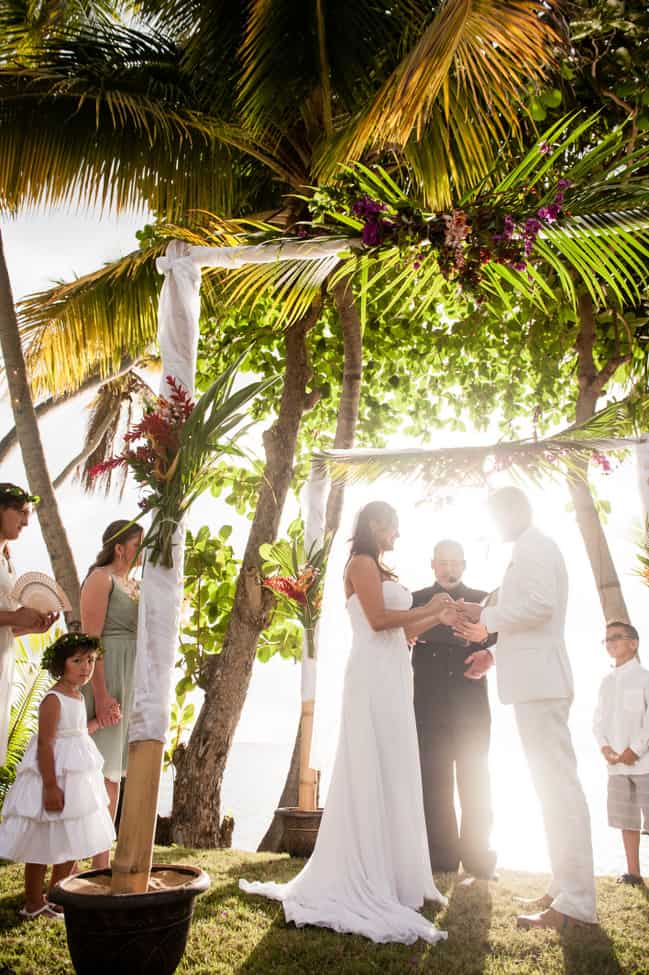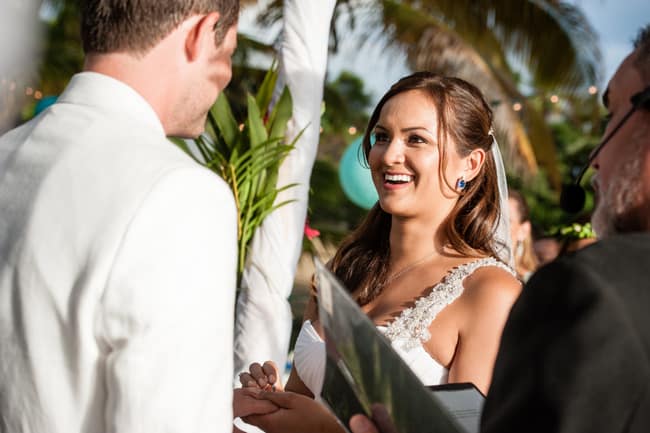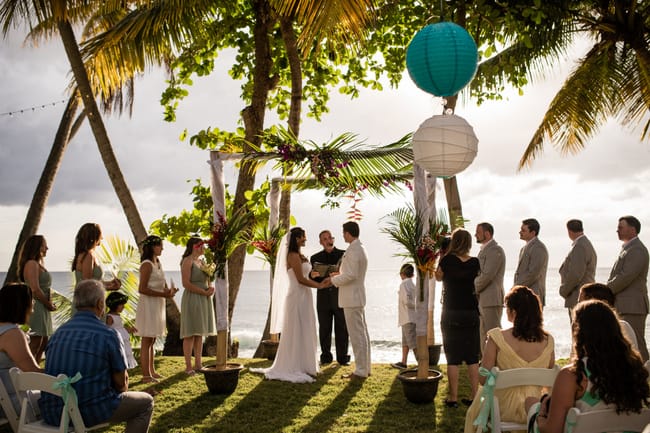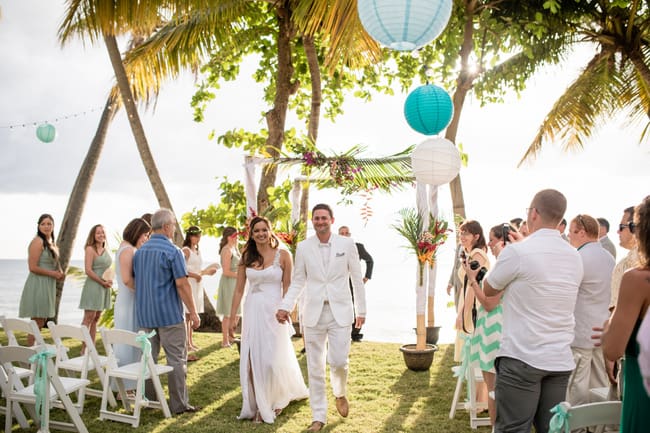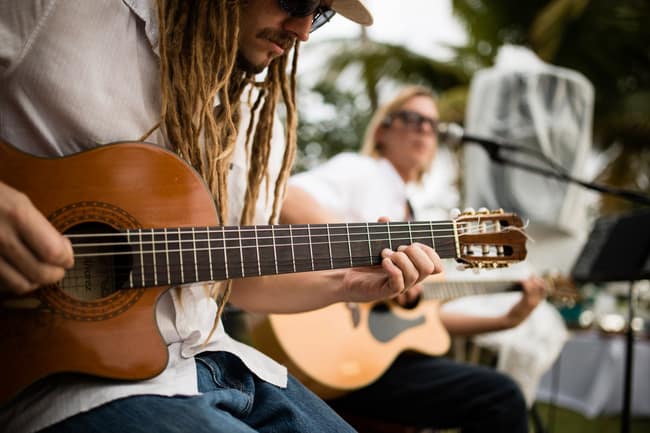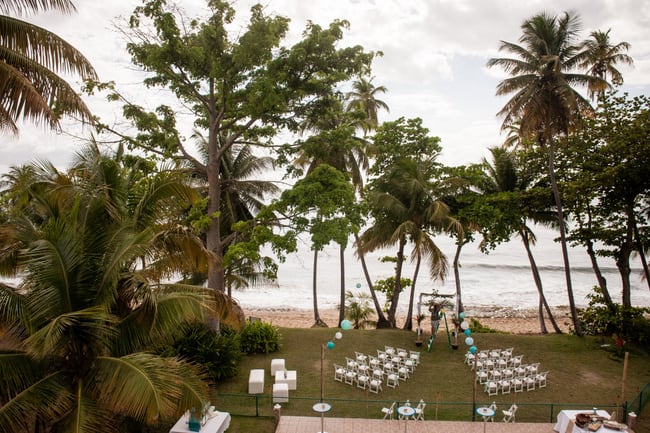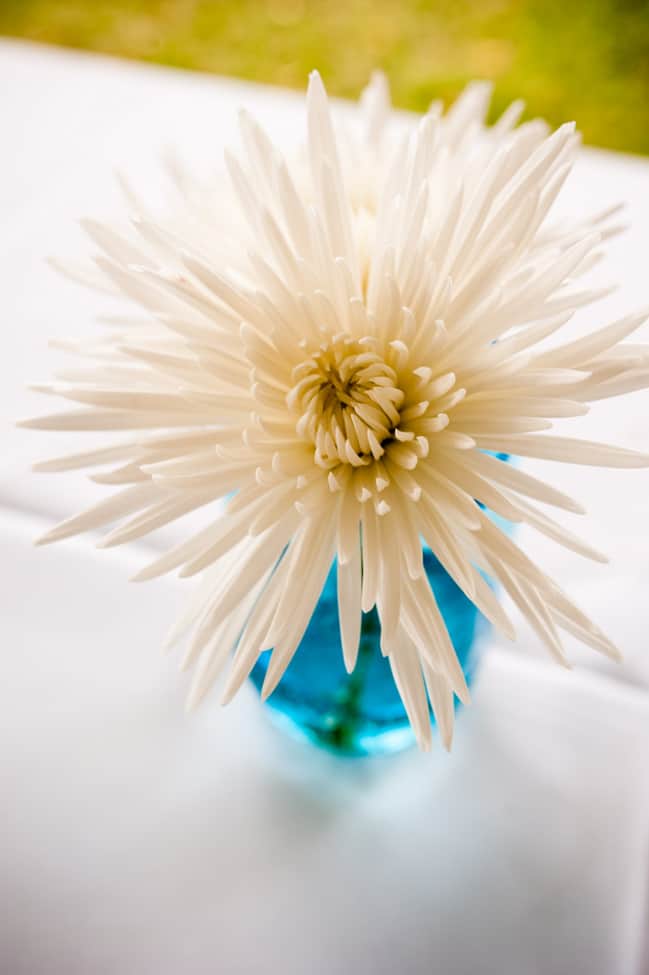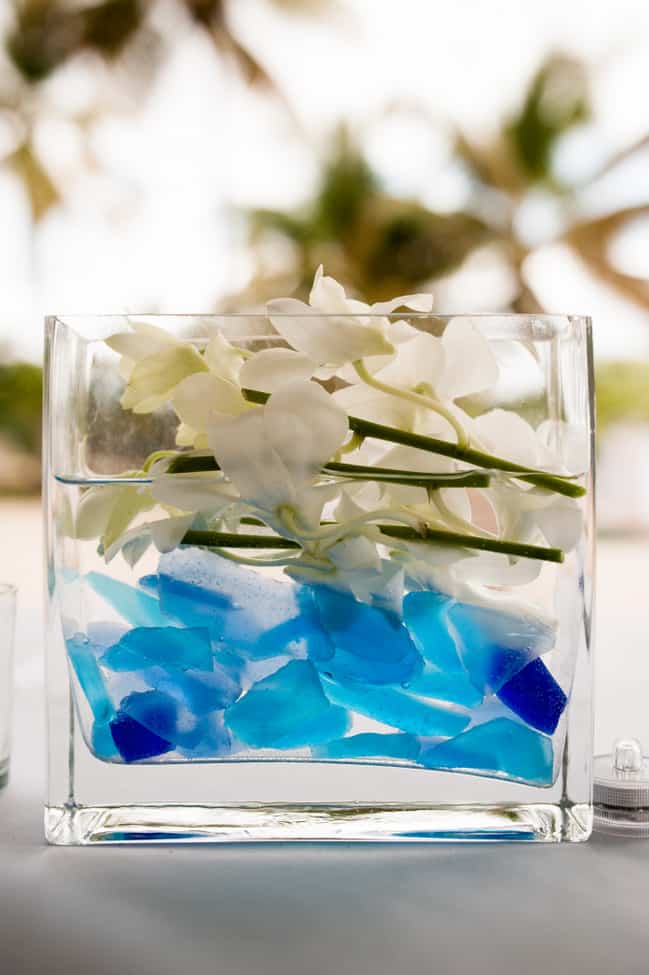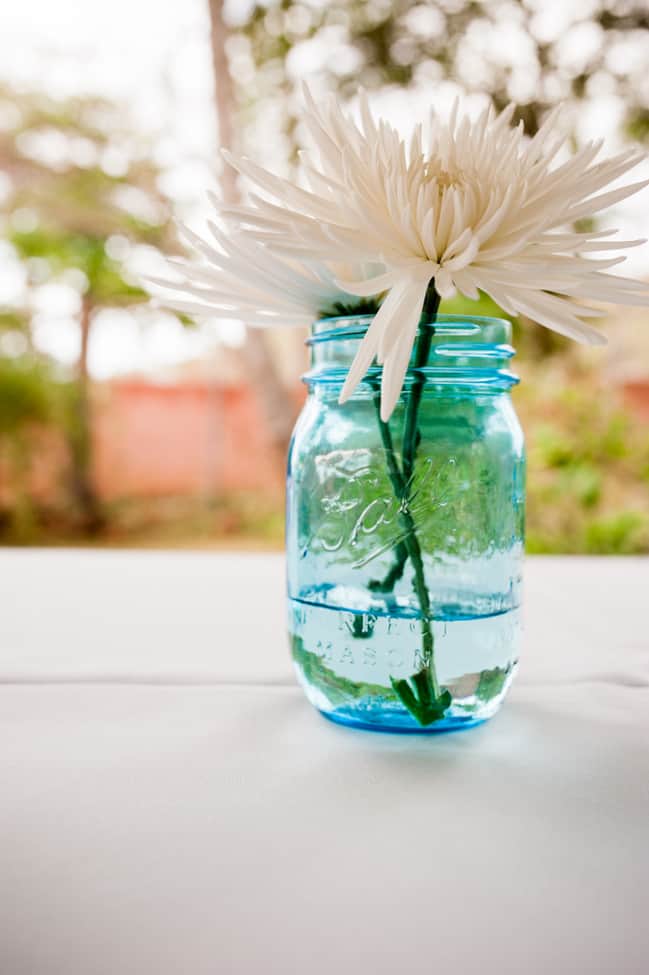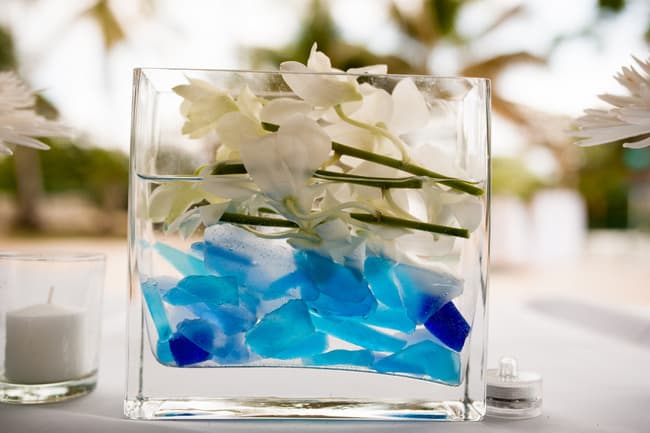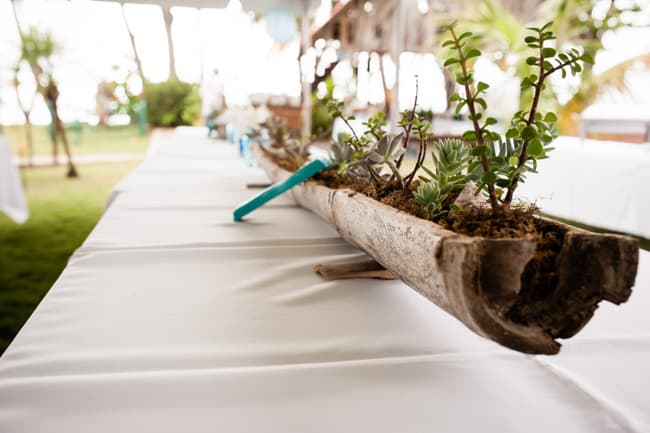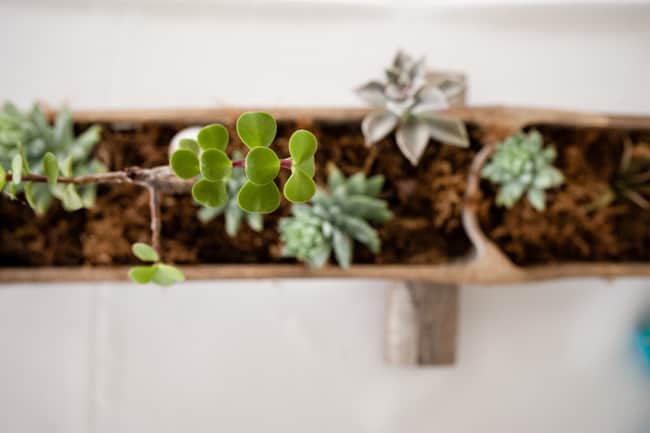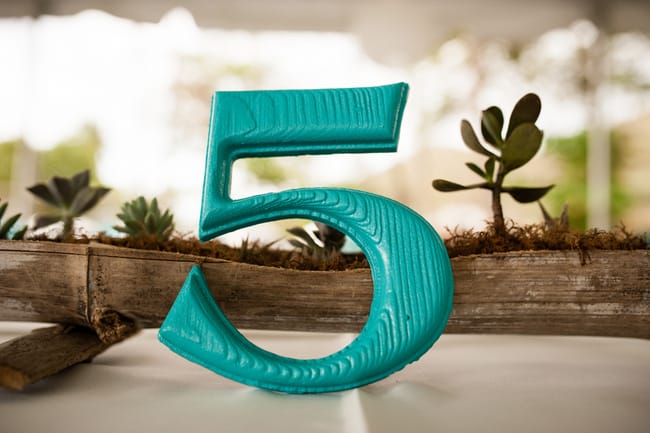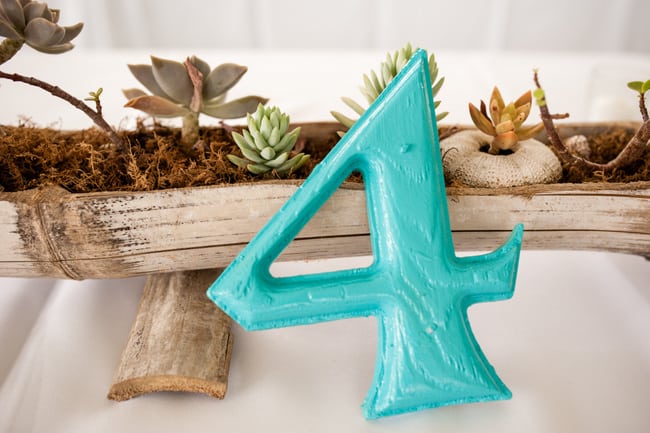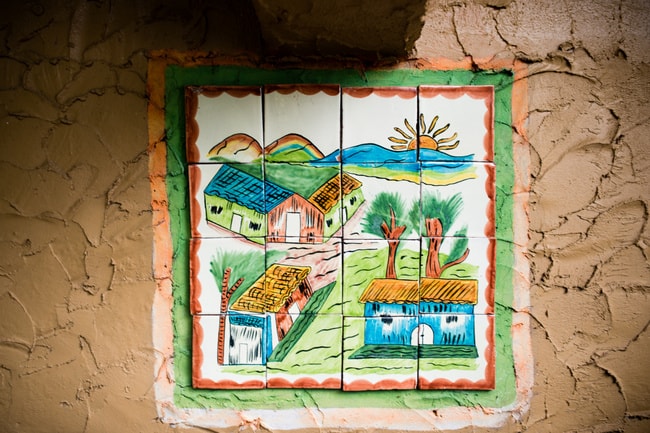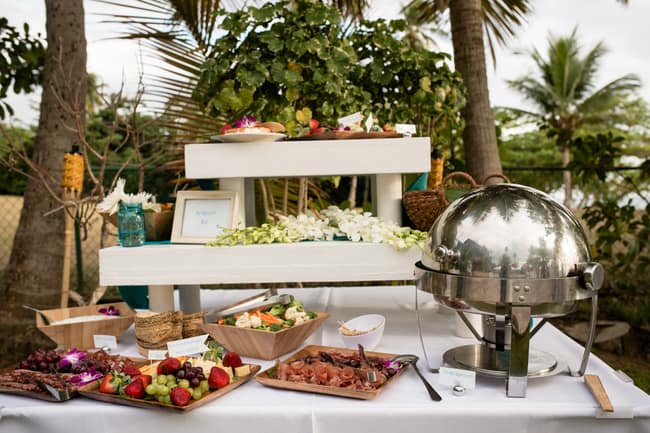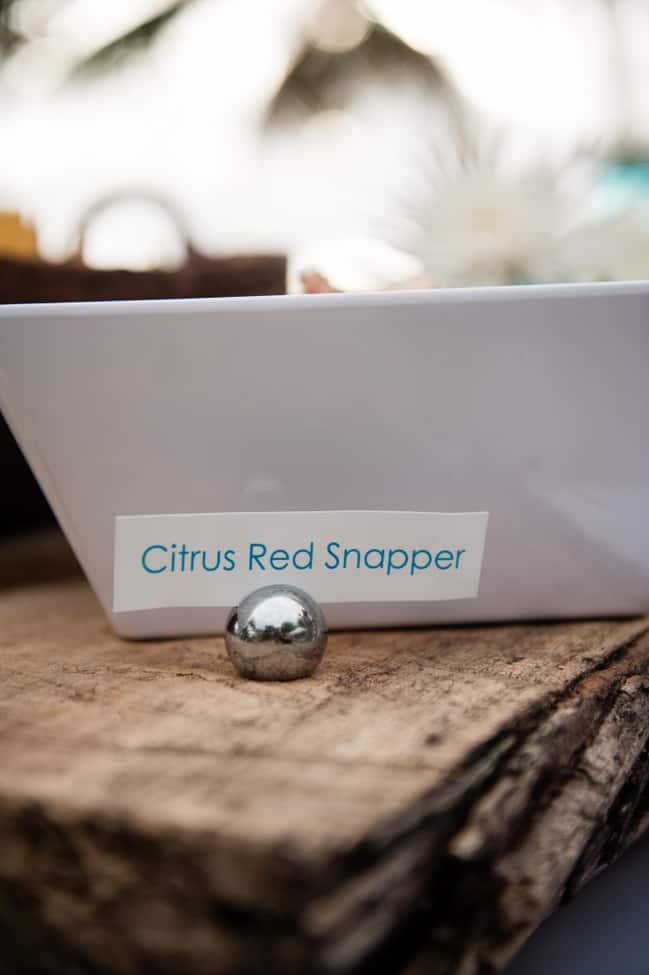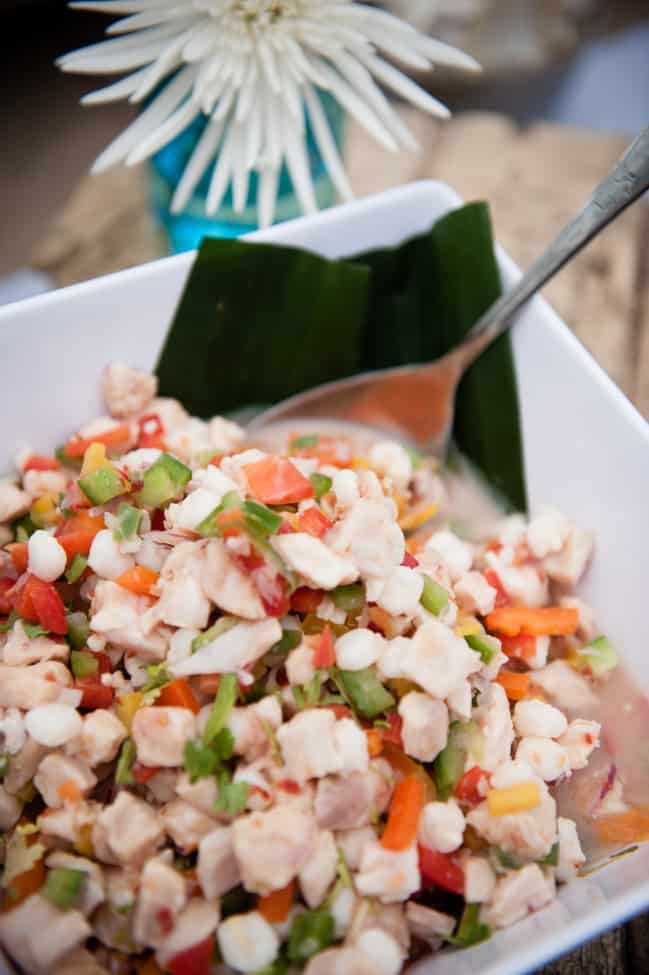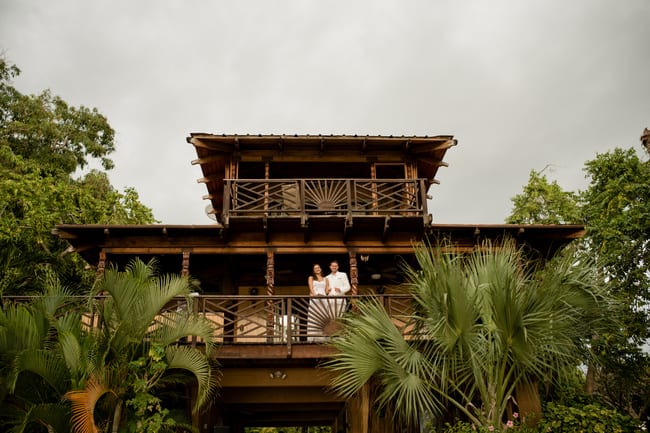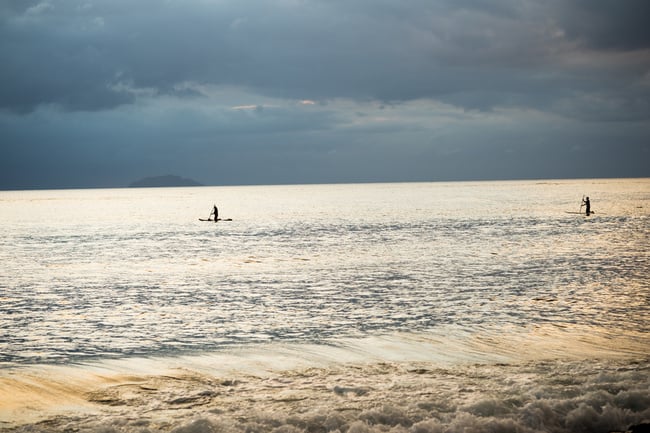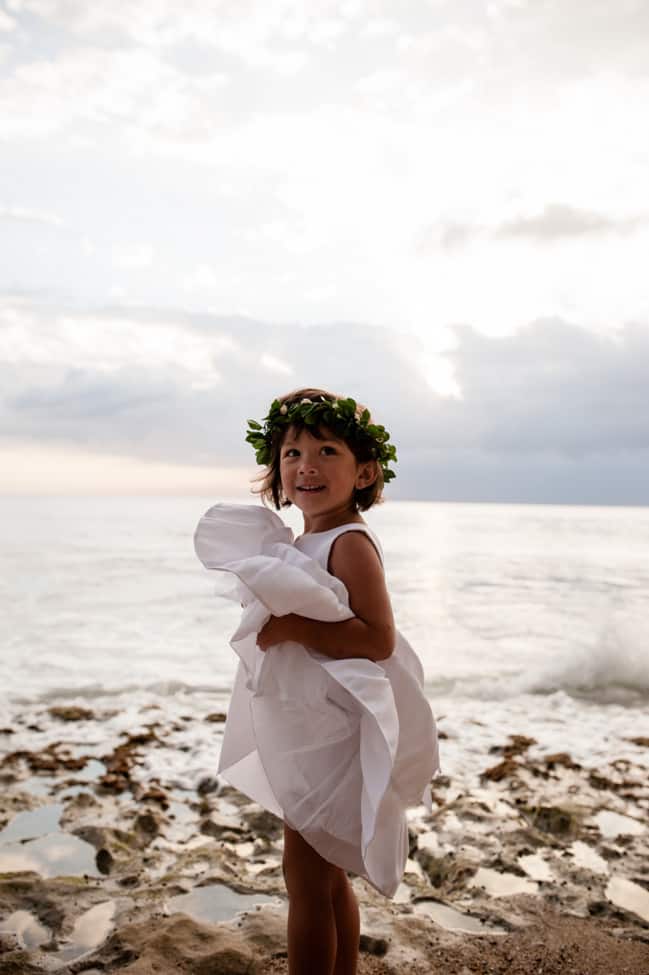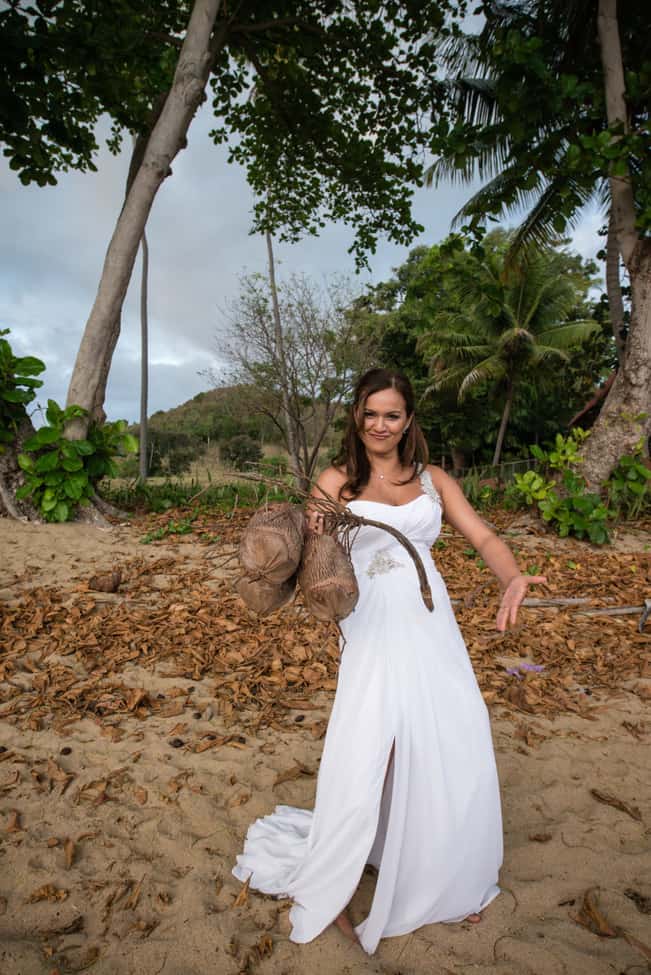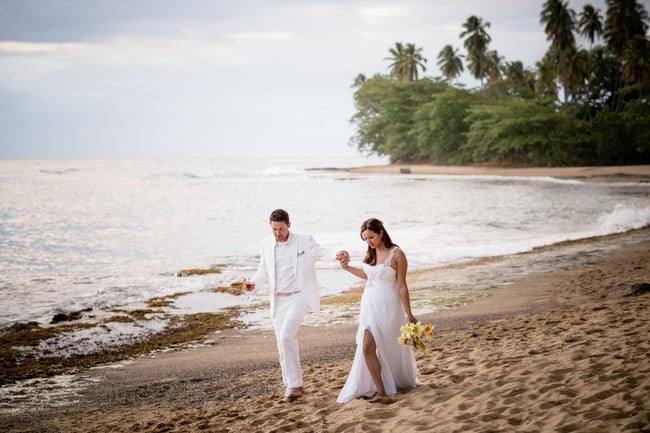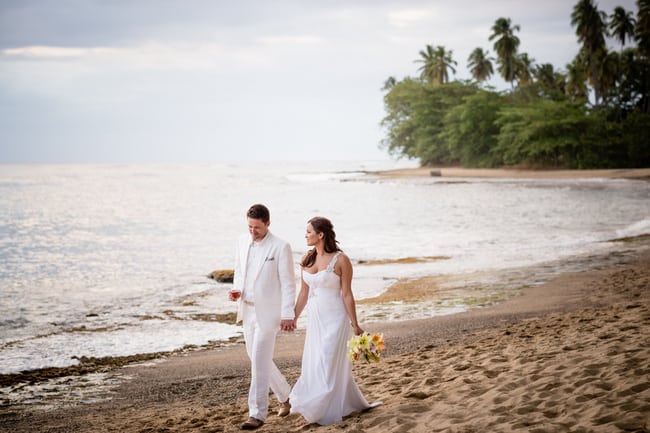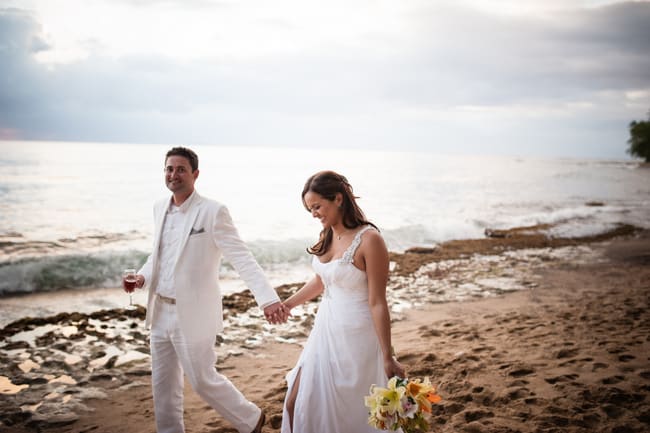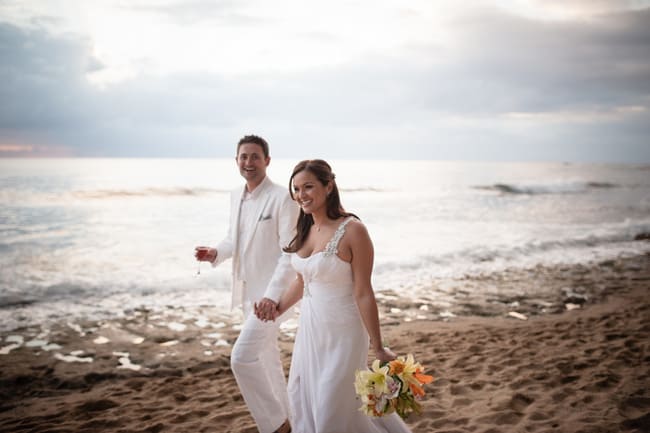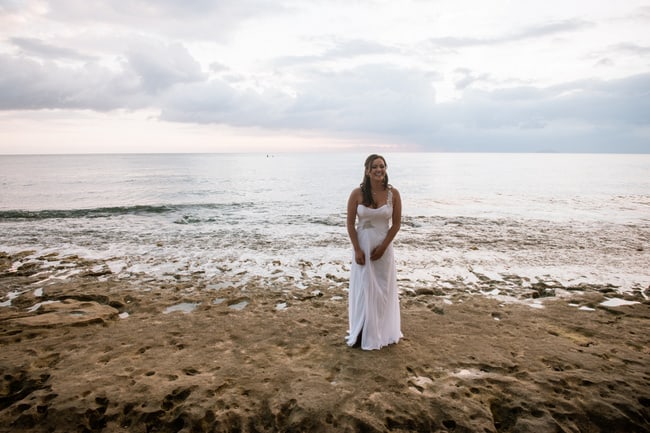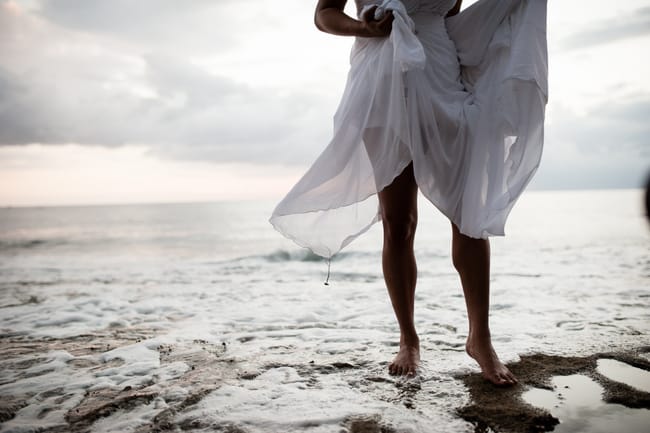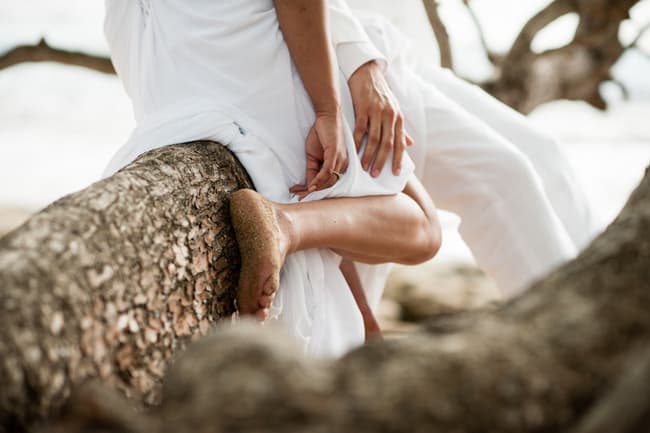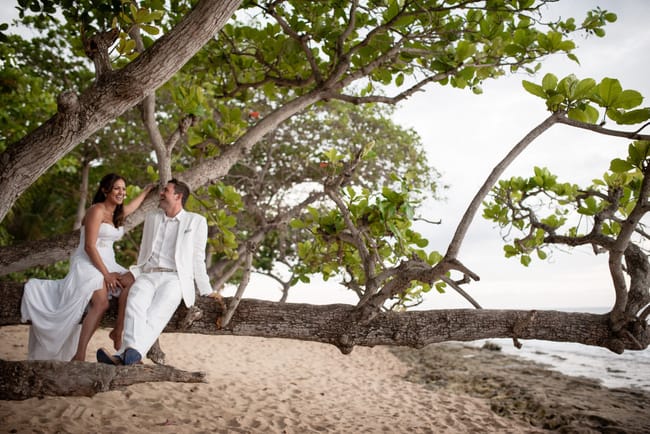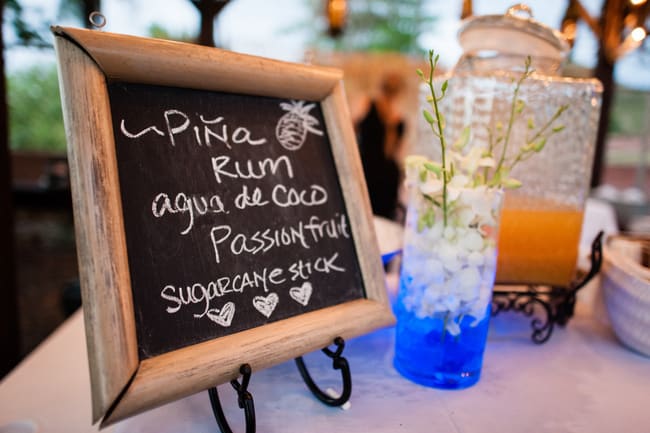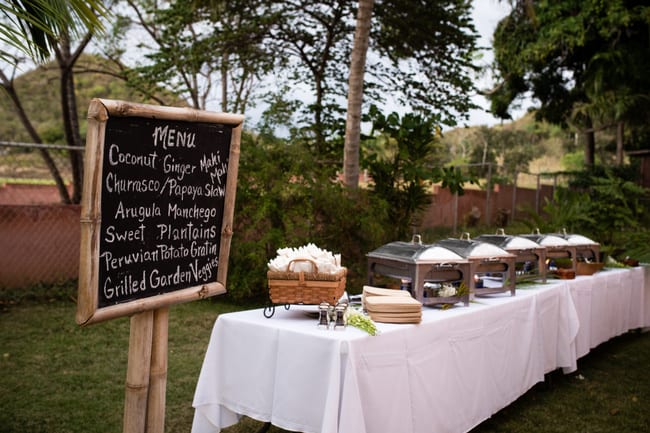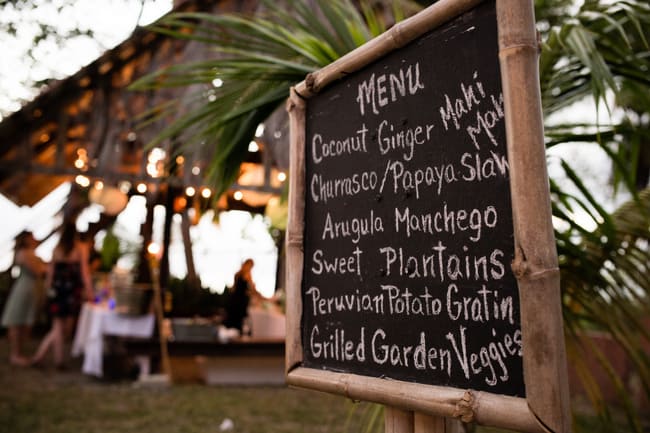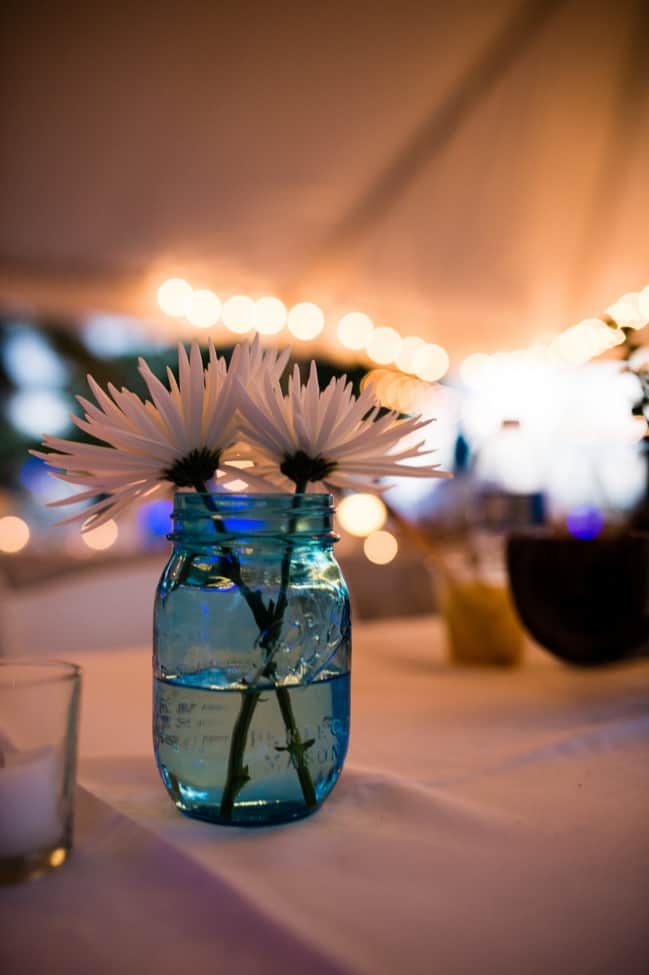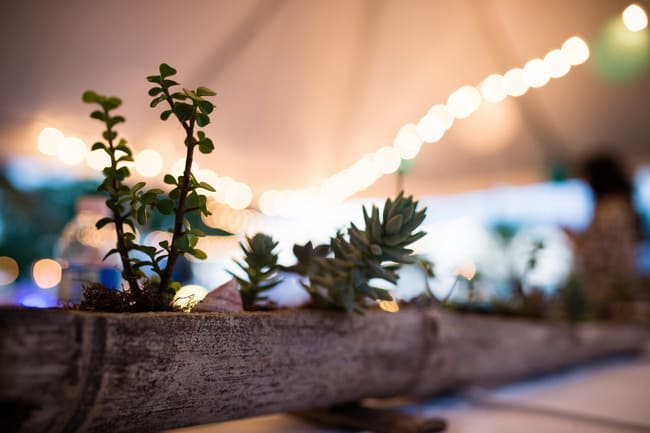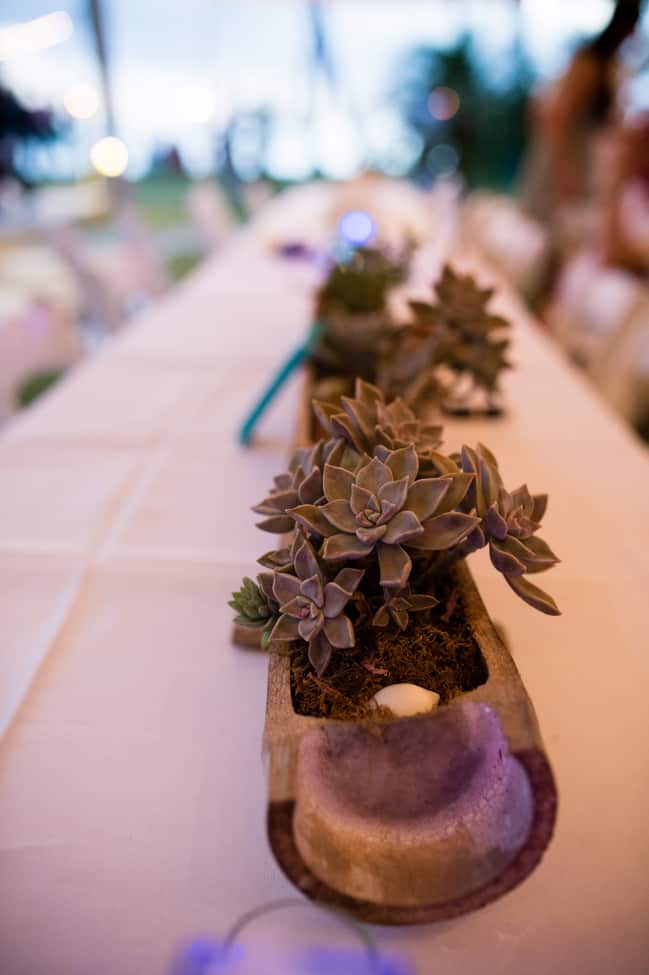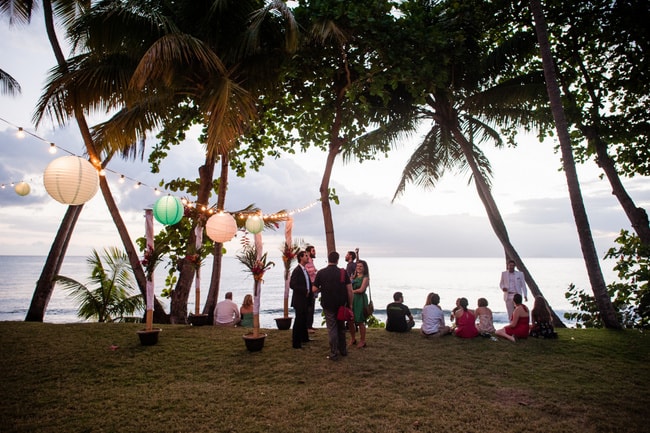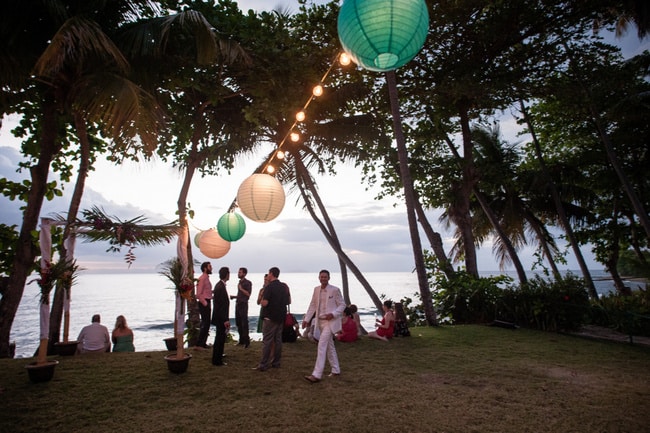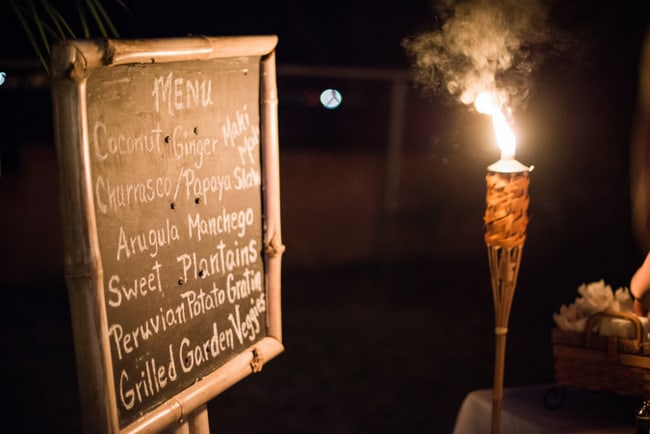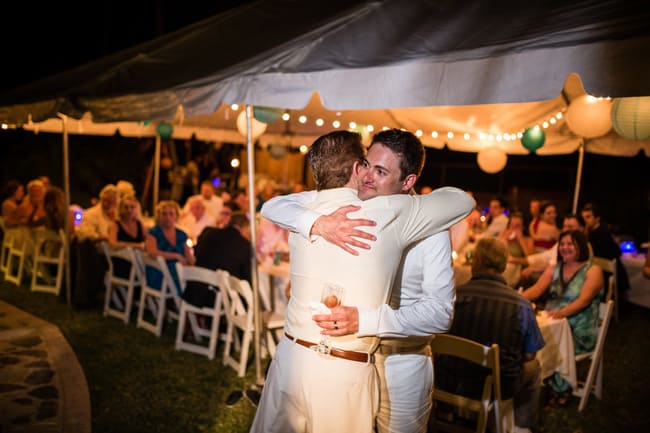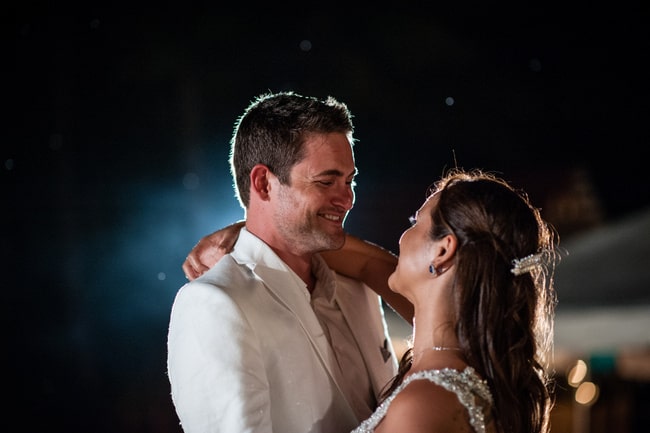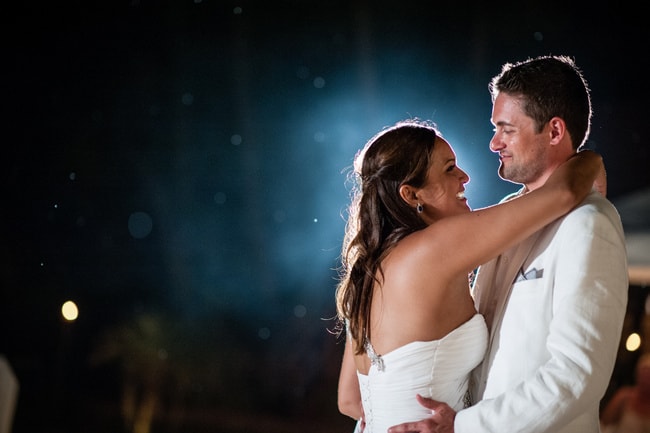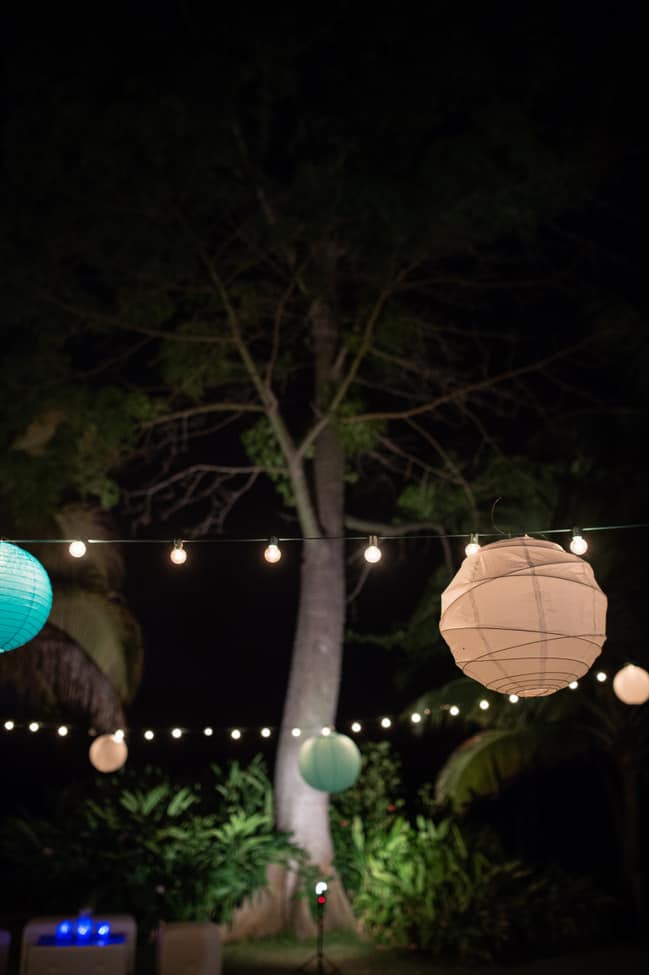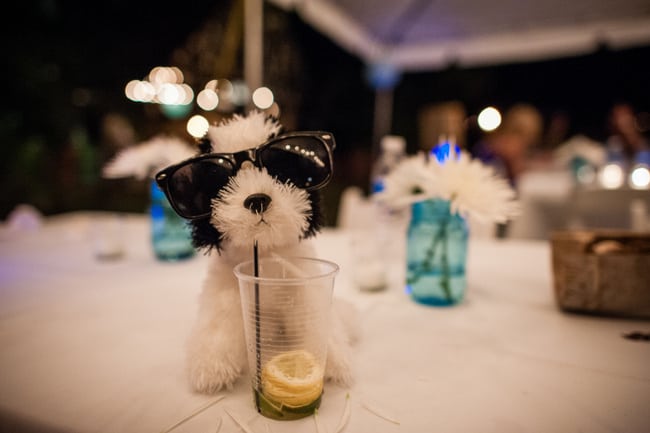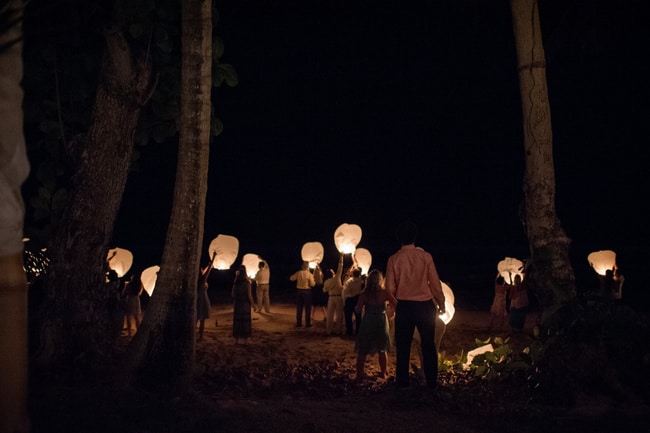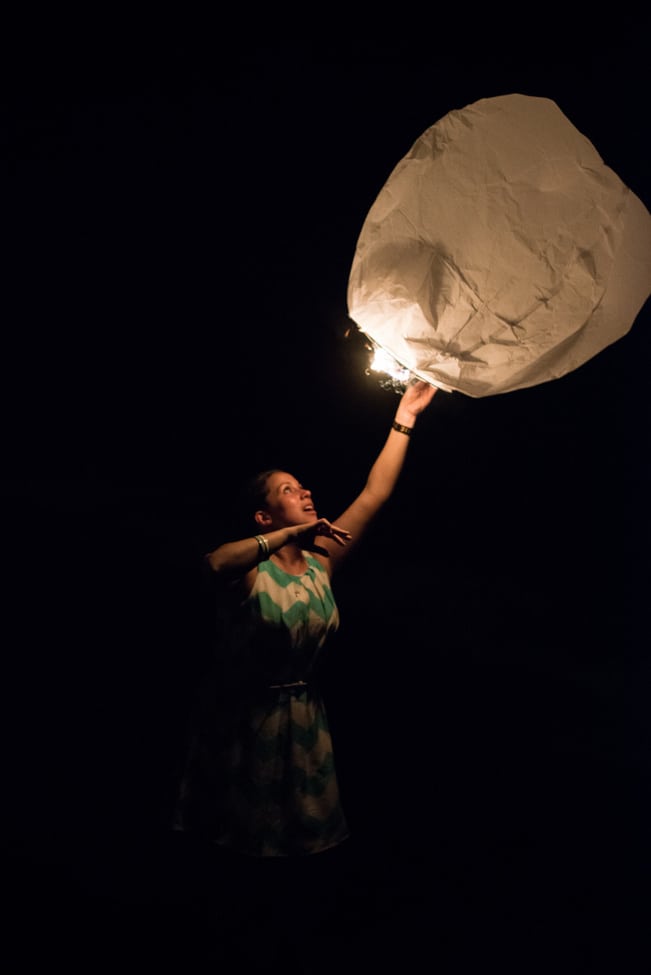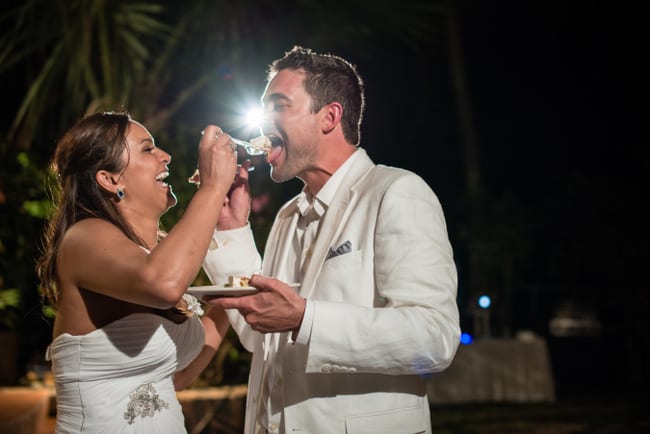 Real Destination Wedding Advice from the Bride
Why did you choose to have a destination wedding in Puerto Rico?
Both of us have a bit of wanderlust in our blood. Mike originally hails from the Boston area, while Celina is from Eugene, Oregon. Add that to the fact that early on in our engagement we relocated to San Diego, we knew that no matter what destination we chose for the wedding, somebody was going to have to travel.

We opted to pull our family and friends out of their comfort zones and into a new place where everyone could just focus on each other and the blending of family and friends.

Early on in our engagement, we narrowed down our options to Rincon, Puerto Rico (it was the first major trip we took as a couple) or Nosara, Costa Rica (Celina briefly lived there after college). Both locations offer many of the same qualities we love. Beach front locations, tropical climates, and a laid-back pura vida lifestyle. After a bit of feedback from family and friends, we realized that the demand of dealing with international travel and customs might be asking a bit much of our elderly guests. So we went with Rincon.
If you could give some advice to other brides planning destination weddings, what would it be?
It's funny – I always thought it was a cliché when I heard other brides say that their wedding was the happiest day of their lives. Now that I've experienced my own epic love bubble, I get it. You are surrounded by your favorite people, who are there for no other reason than to celebrate your love and commitment to another human being. It's truly one of the most beautiful things you can experience.

So, do yourself a favor and don't stress about the small things. At the end of the day, no one is going to remember if you walked a little too quickly down the aisle, or if your manicure wasn't the perfect shade of pink. In the end, all anyone seems to remember is how happy you looked and how much fun they had.
Did anything crazy, special, unique, quirky, emotional or unusual happen on your wedding day?
Ha! It might take an entire novel to recap every little crazy, special, unique, quirky, emotional or unusual thing that happened on our wedding day. But to me, they are all happy memories. Even things that seemed like a disaster at the time bring a smile to my face now. Like almost catching a few palm trees on fire with our wish lanterns, or discovering a beehive in one of the rooms of our wedding venue, or nearly getting pummeled by a falling coconut. But if I had to choose one thing, it would be the hour that Mike and I spent after the wedding, recapping and laughing at the day's events.
Vendors
Photographer: Viera Photgraphics
Wedding Planner: J. Allison West, Rincon Events
Ceremony/Reception Site: Villa Tres Palmas
Day of Coordinator: Holly Coats Chmiel, Rincon Events
Cake: Robin Kaplin
Processional: Hank and Yuri Music
Reception DJ: DJ Ceez
Hair/Make-Up: Mary Kate Gales
Stationery: Celina Zárate
Gown Designer: Maggie Sottero
Groom/Groomsmen Attire: Suit – Calvin Klein; Socks – The Tie Bar; Shoes – Aldo
Bridesmaids Attire: jcrew
Featured:

VOTE for The Best Destination Wedding of 2017 and WIN!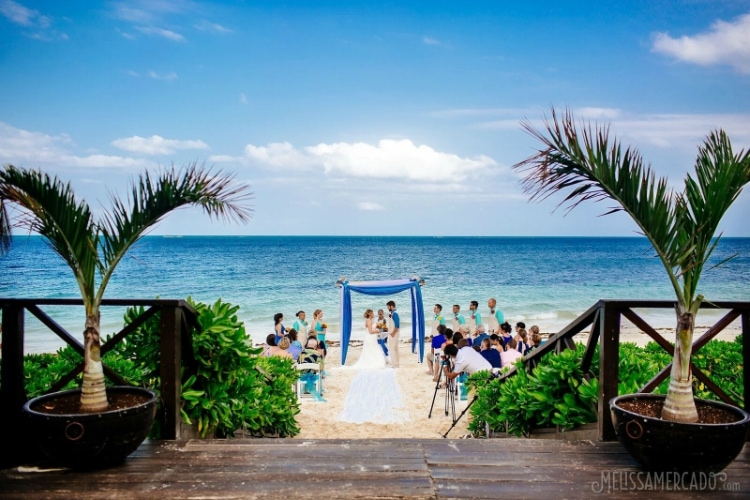 It may be a new year, but I'm still swooning over all the destination weddings from 2017! And I'm so excited because the list for The Best Destination Wedding of 2017 has been narrowed down to just 10 finalists. Now it's YOUR turn to vote for the best of the best! And when you vote and share, you'll be entered to win $500 cash!

Editor/Founder
at
Destination Wedding Details
Cynthia is the founder and editor of Destination Wedding Details.She has over 15 years experience in the Marketing and Event industry and launched Destination Wedding Details in 2010, shortly after planning her own destination wedding. Cynthia uses her experience and genuine passion, to inspire brides who are planning their dream wedding away from home.