Want to know if your new man is a keeper? Just 4 weeks into your relationship, take him to your best friend's wedding and introduce him to 150 of your friends in one fell swoop. Then a few days later, take off on a 5-week trip to Australia by yourself. If he's a good sport about it all and is still there when you get back – he's probably the one. That's how the story goes for Emily and Leigh who met through an online dating app in 2014. Emily told us: "Leigh was a great sport about it. He had a countdown calendar going off when I would return and he was anxiously awaiting my arrival at the airport when I did. I had never had a relationship that was so smooth and effortless. It was clear I had found my true love."
A few years later, Leigh proposed on a trip to Belize. When the couple realized they could have a destination wedding and honeymoon for the same cost of a one-day wedding in their Seattle hometown, it was a no-brainer. With 19 guests in tow, they had a gorgeous Paris wedding that was as Leigh described it, "perfect". Their theme was "Love Adventures" with lots of vintage and travel themed details. My favorite detail was the bride's unique bouquet which was made out of a map! I love everything about this wedding – the details, the scenery, and the love that's so evident as you browse through each of these gorgeous photos shot by Paris Photographer Pierre. Sit back and enjoy!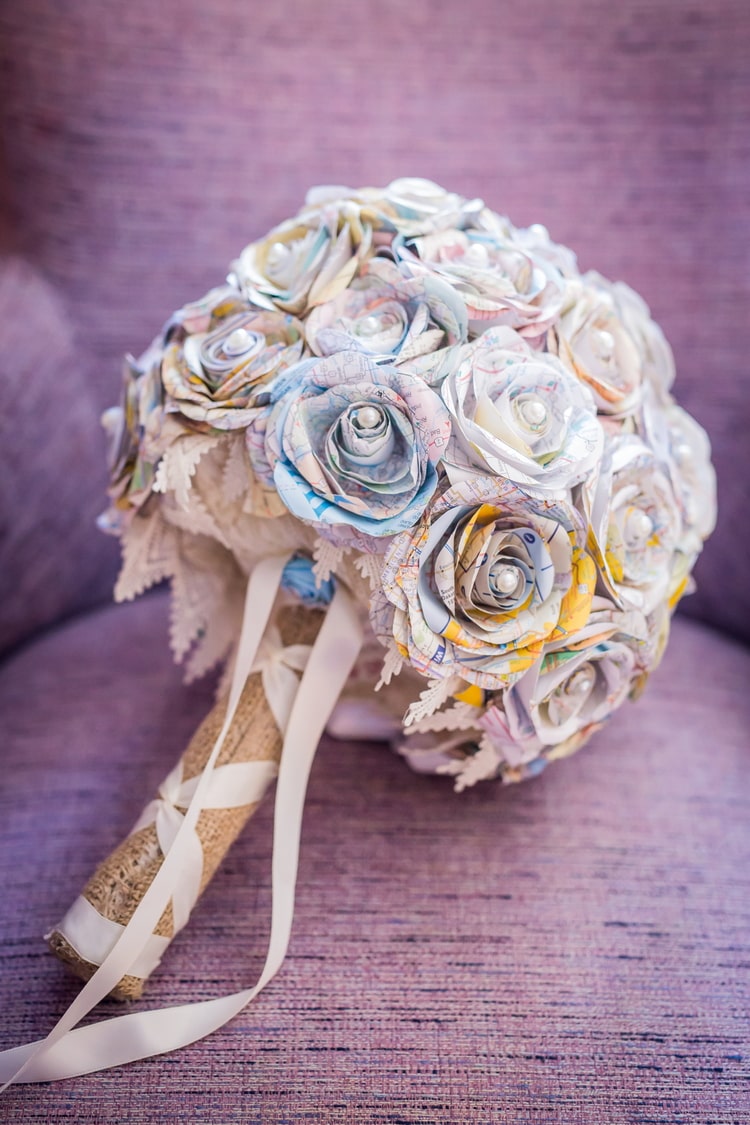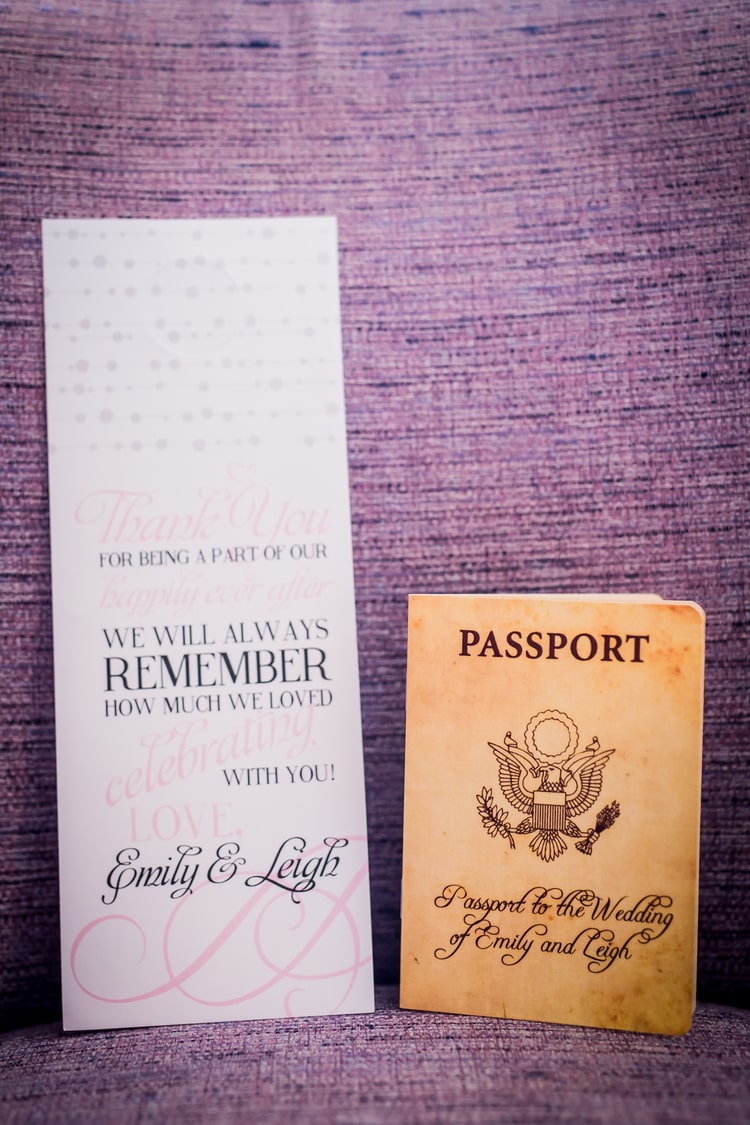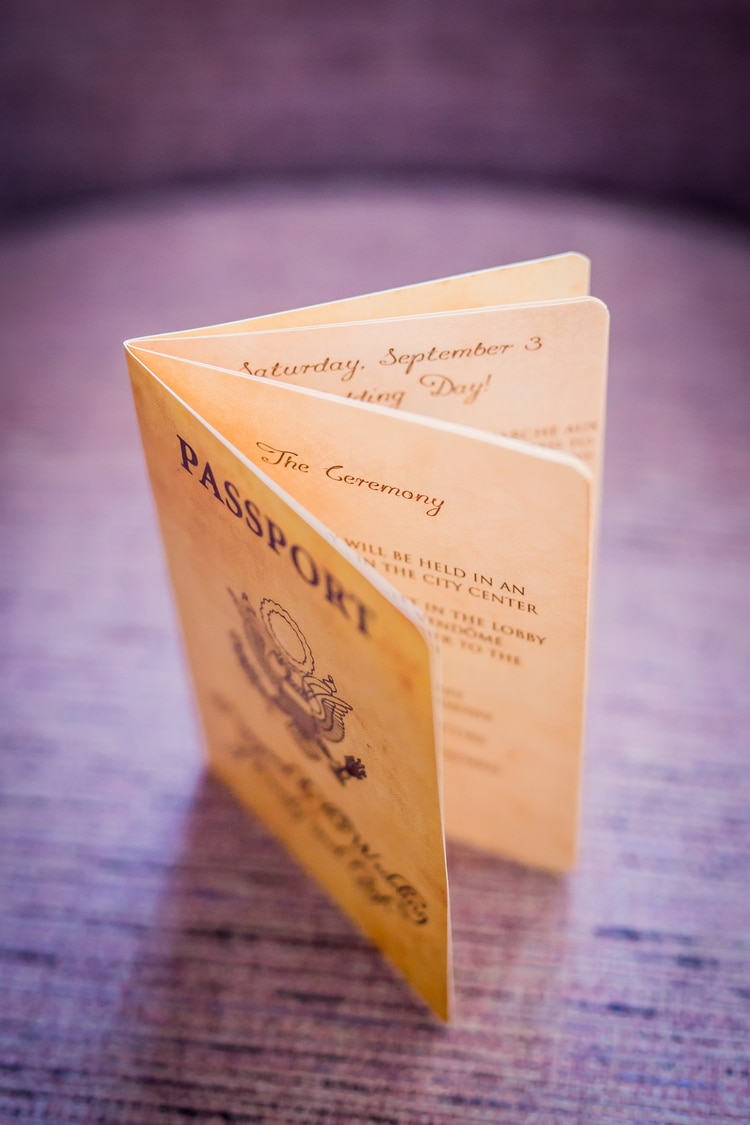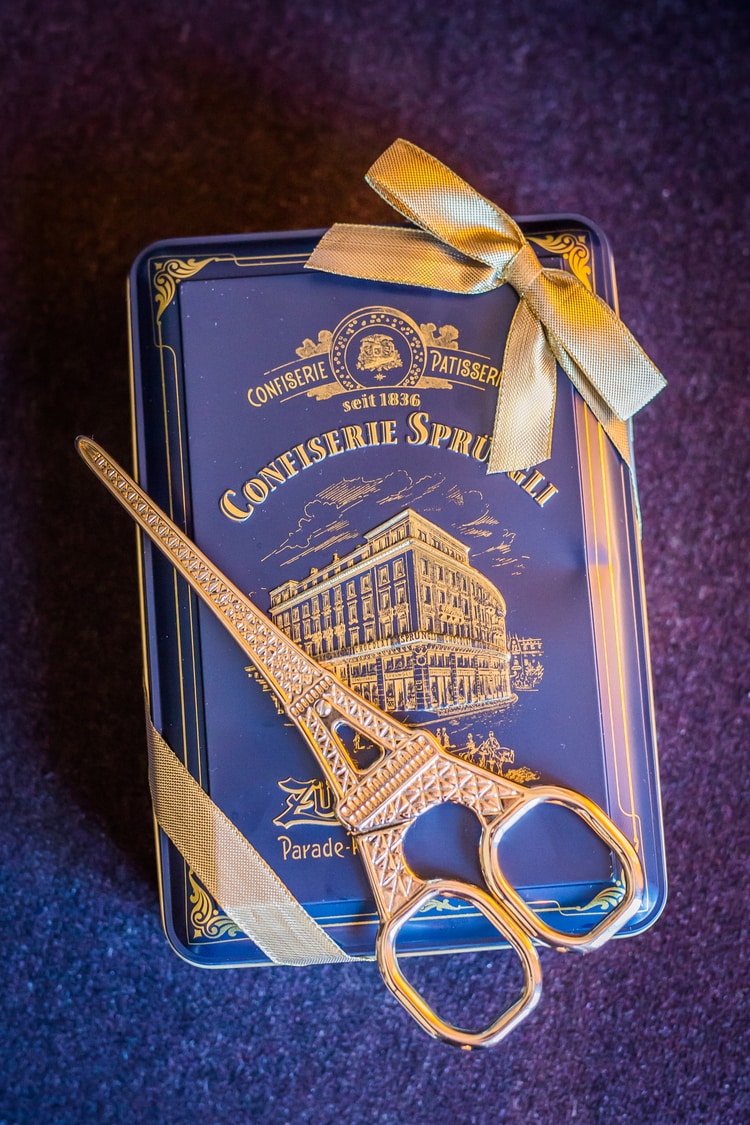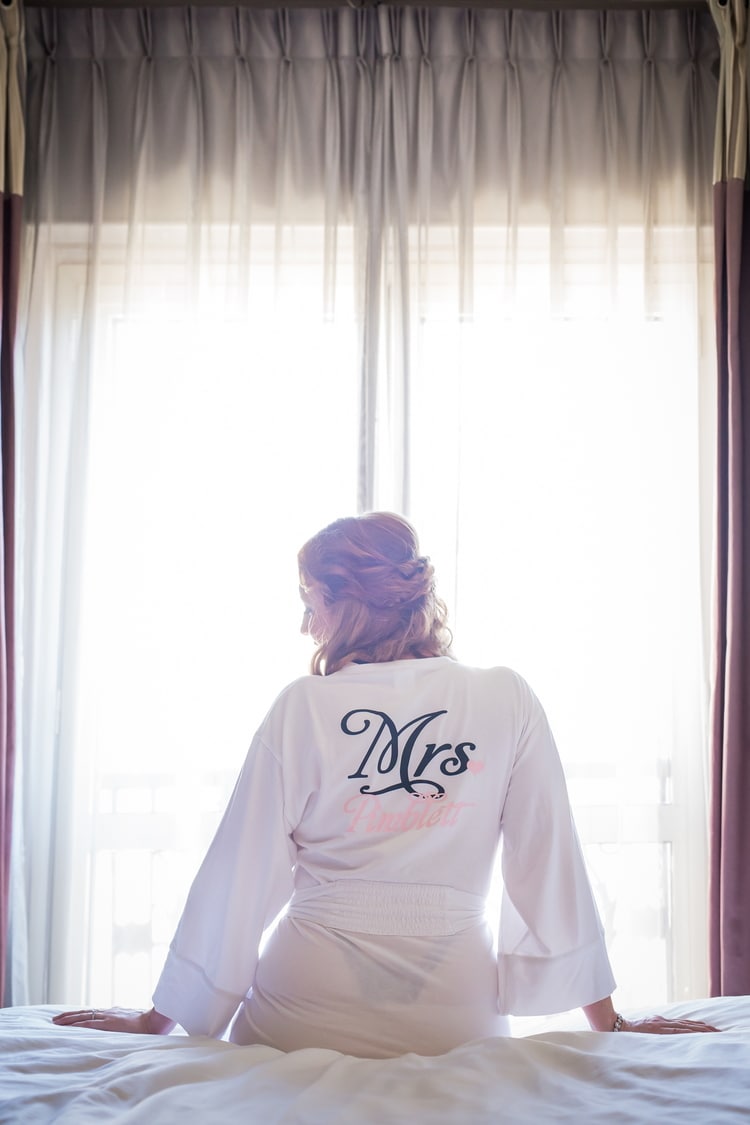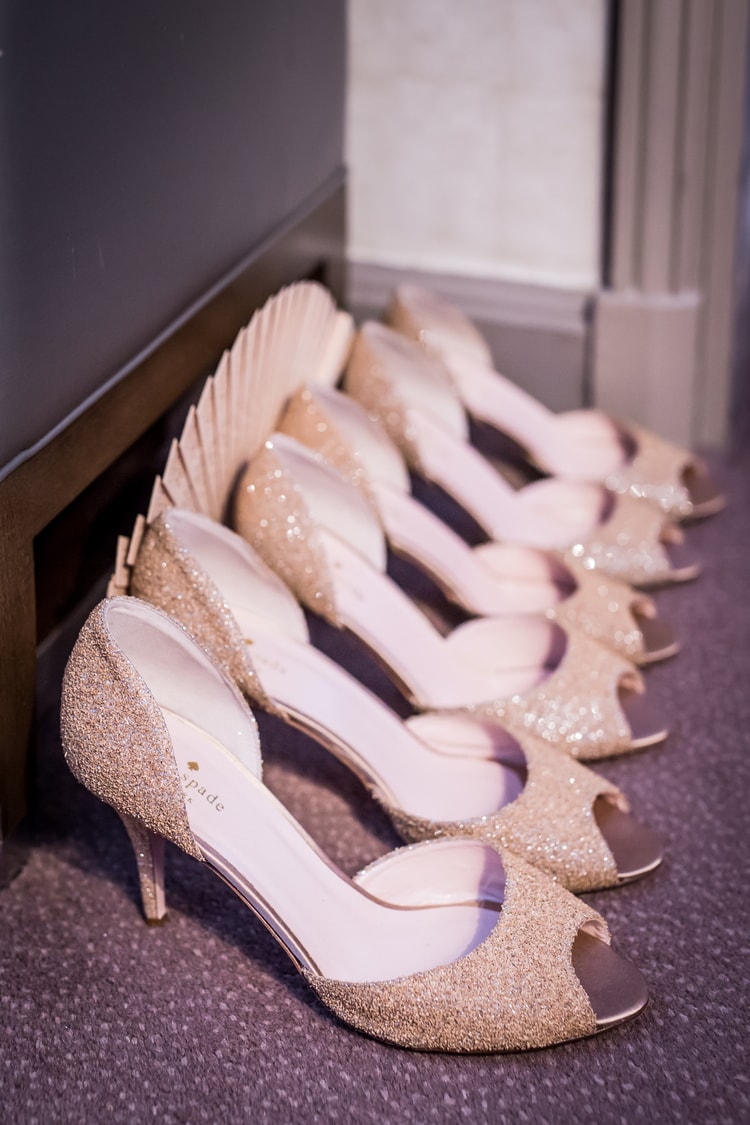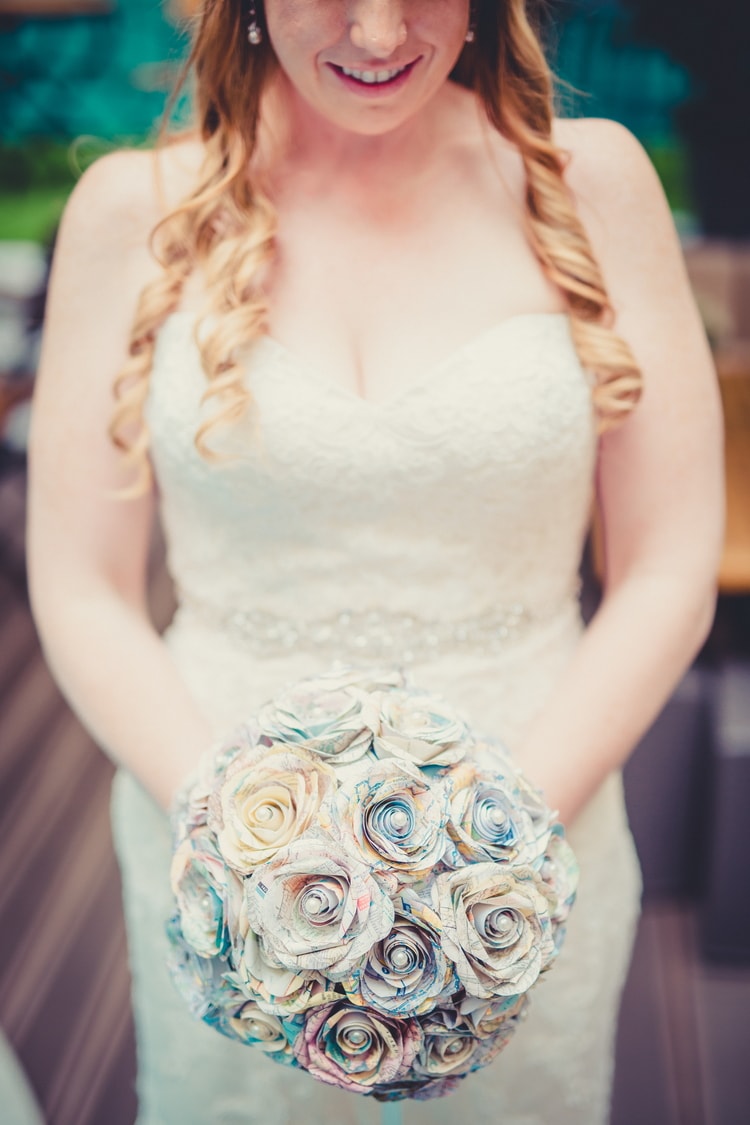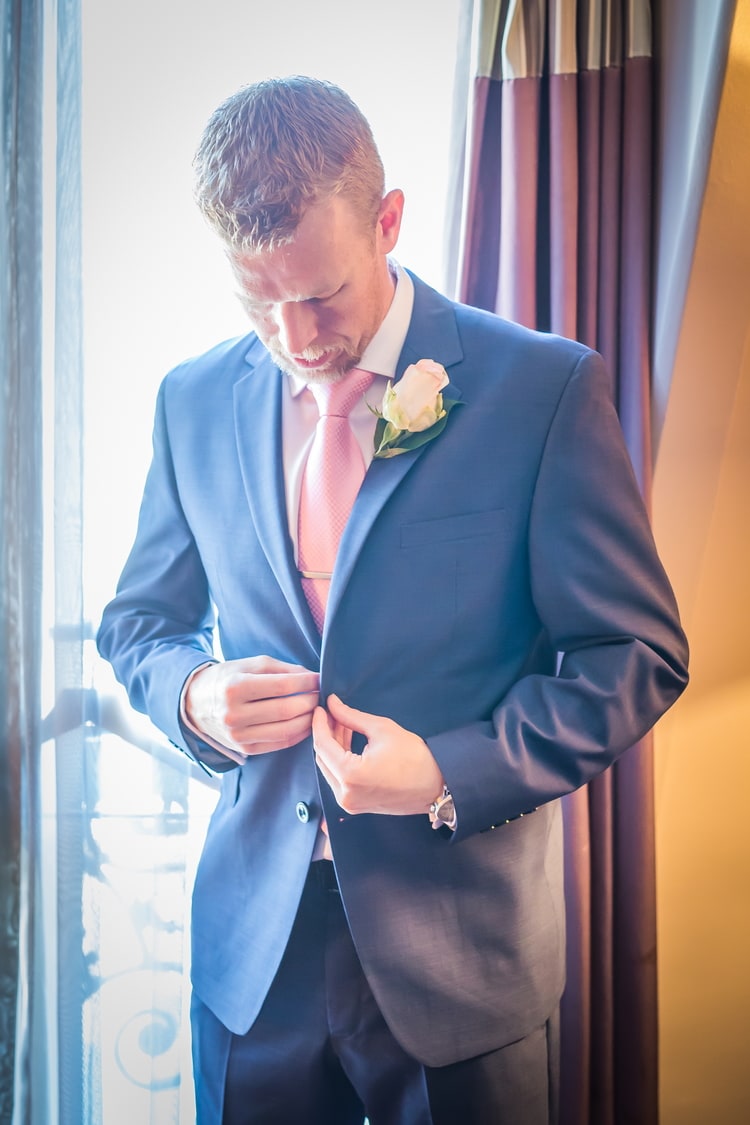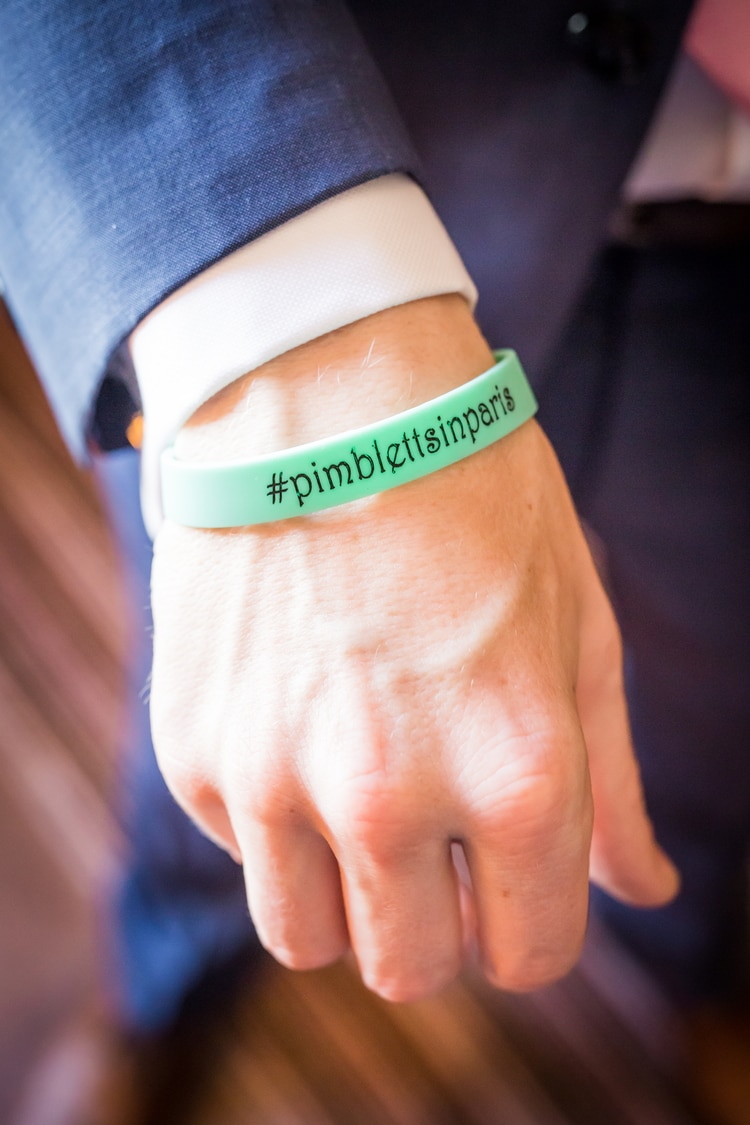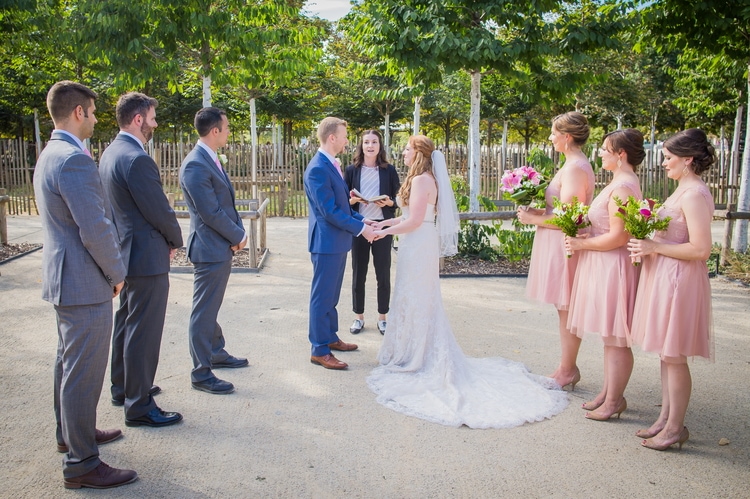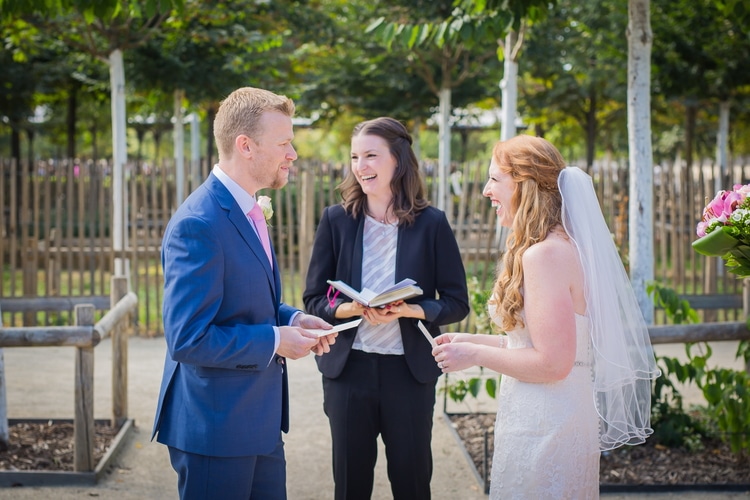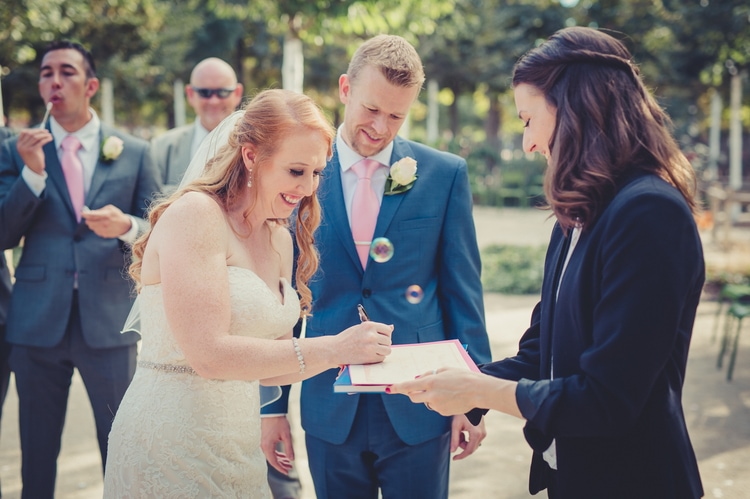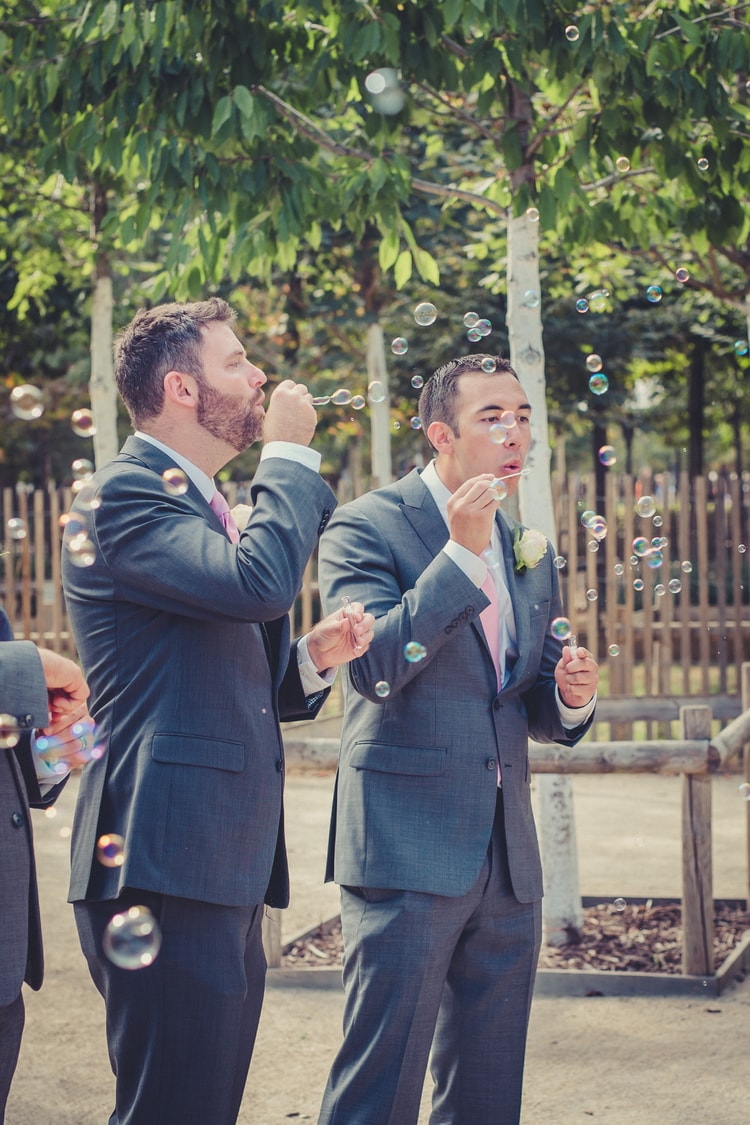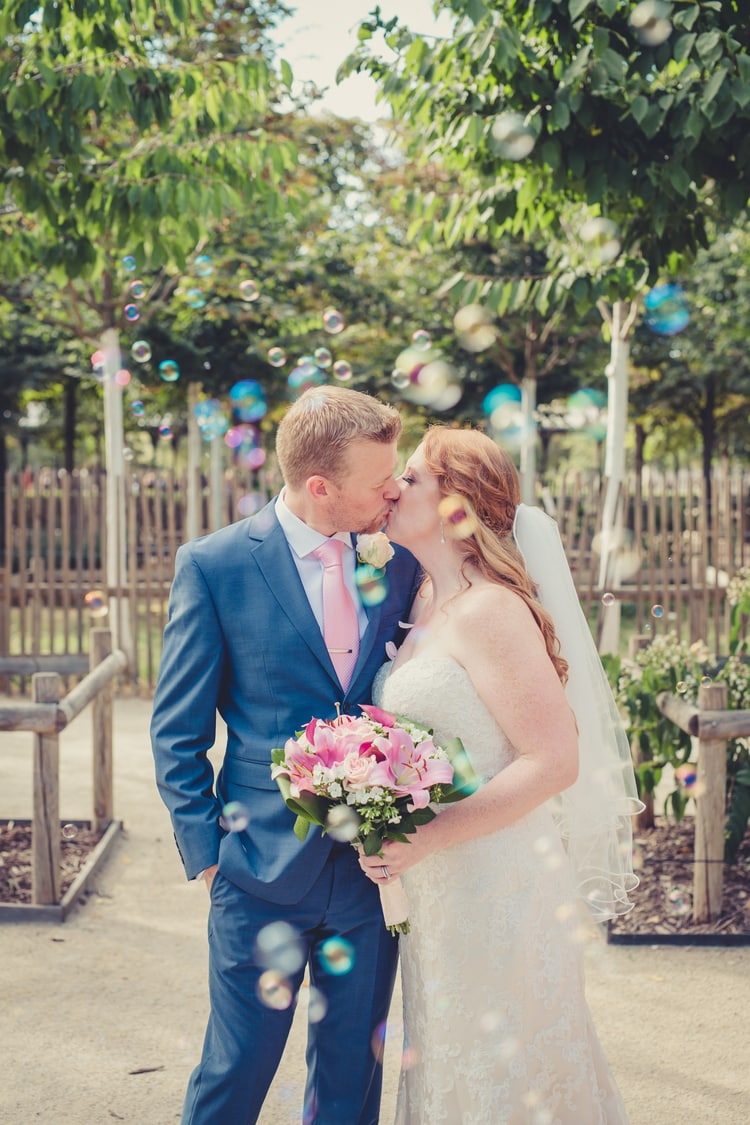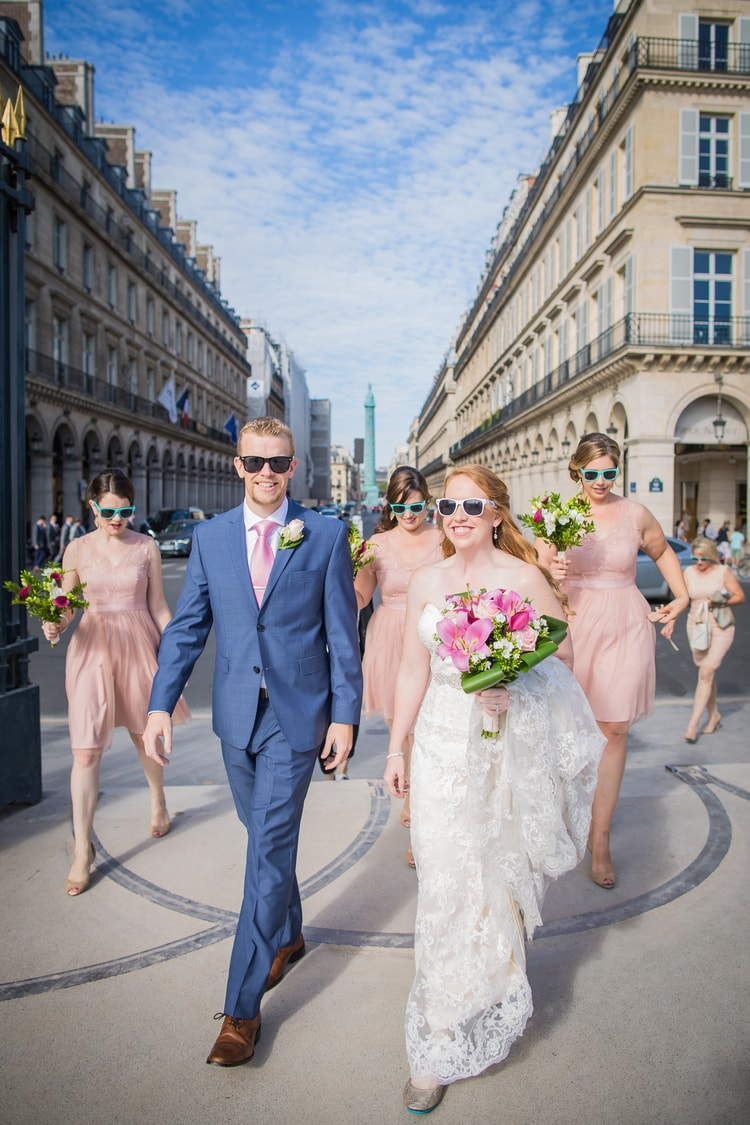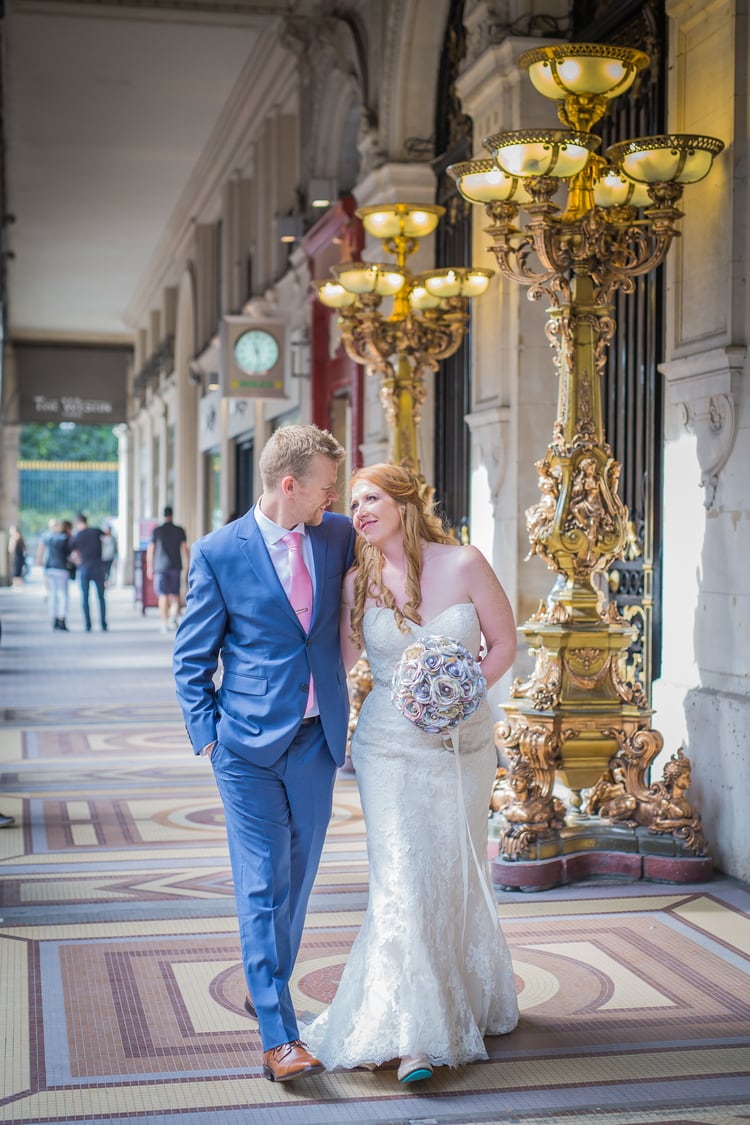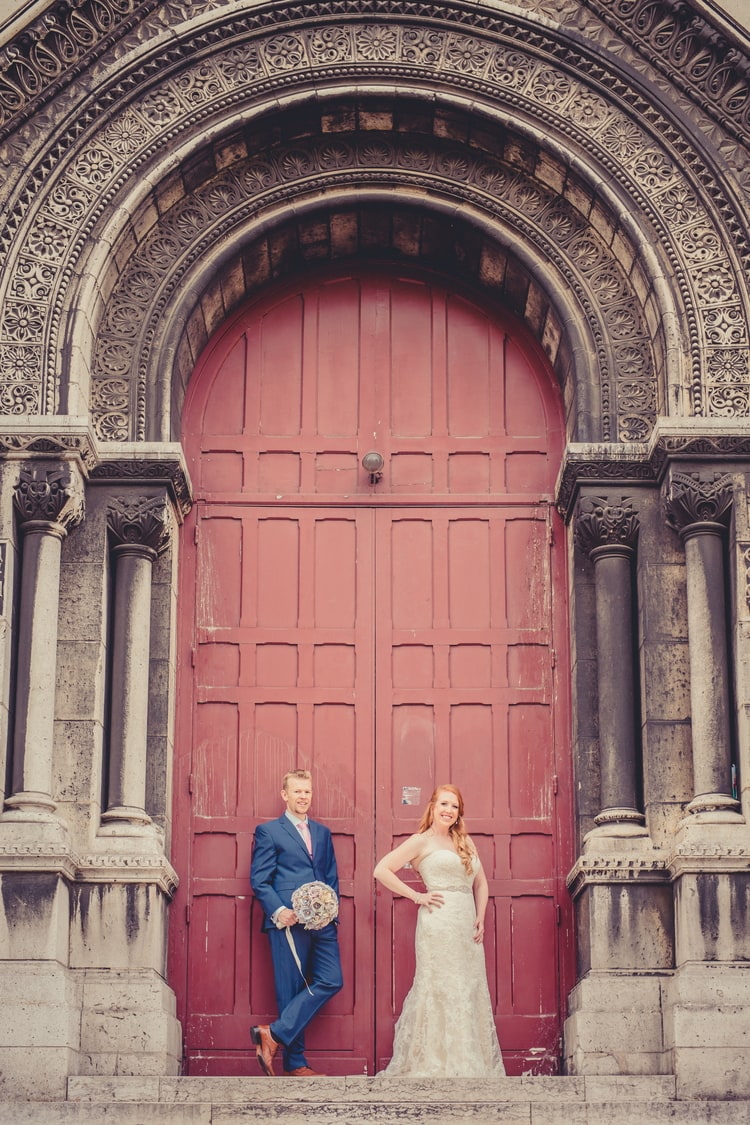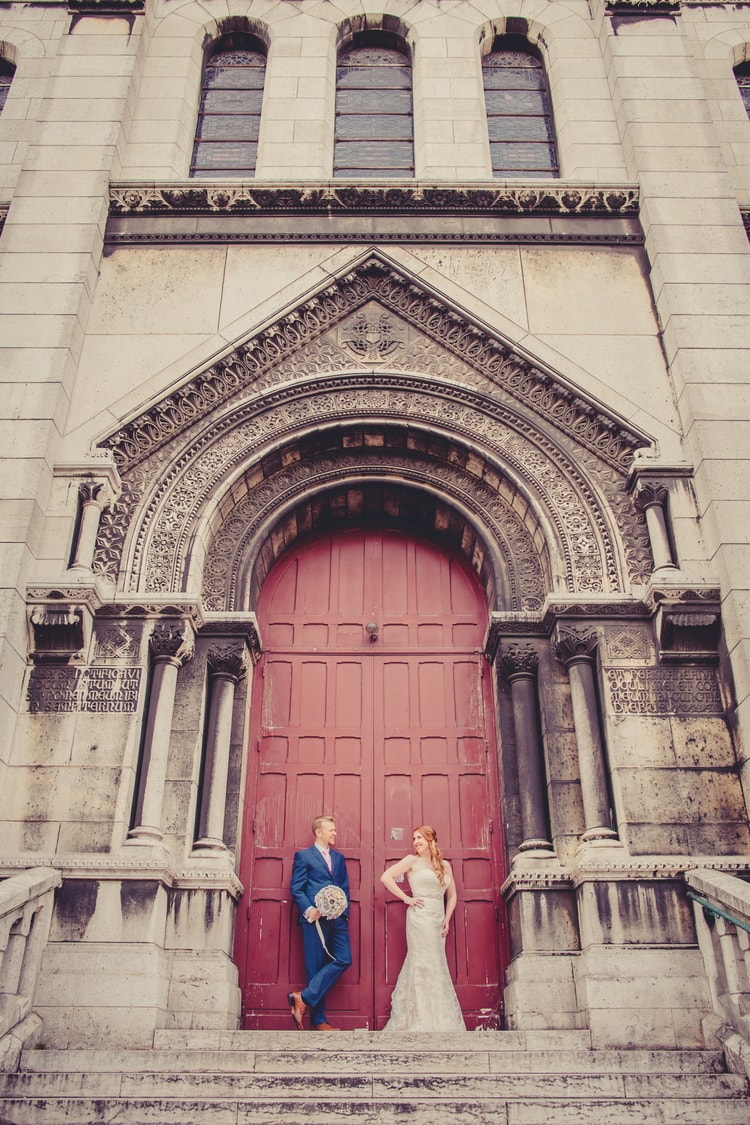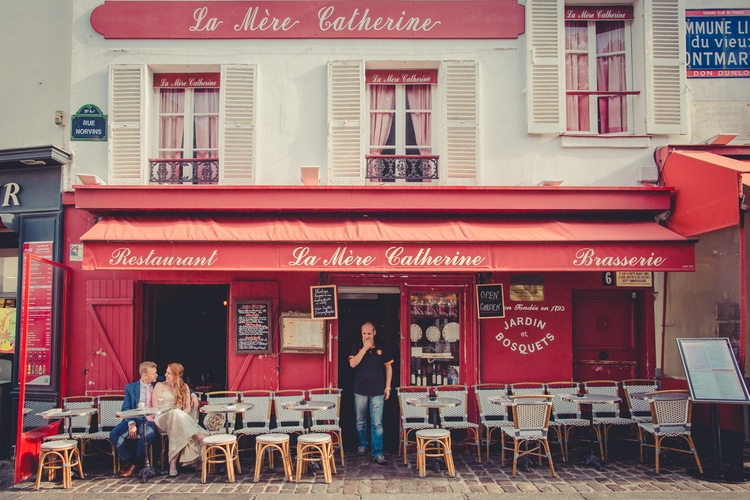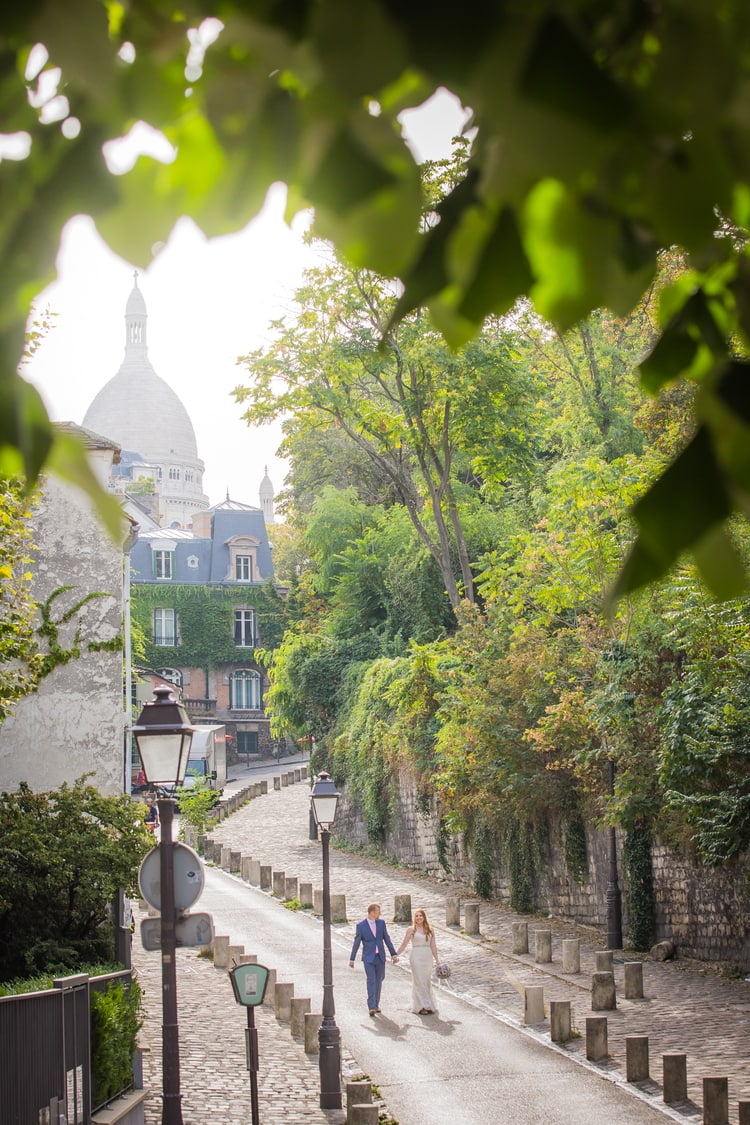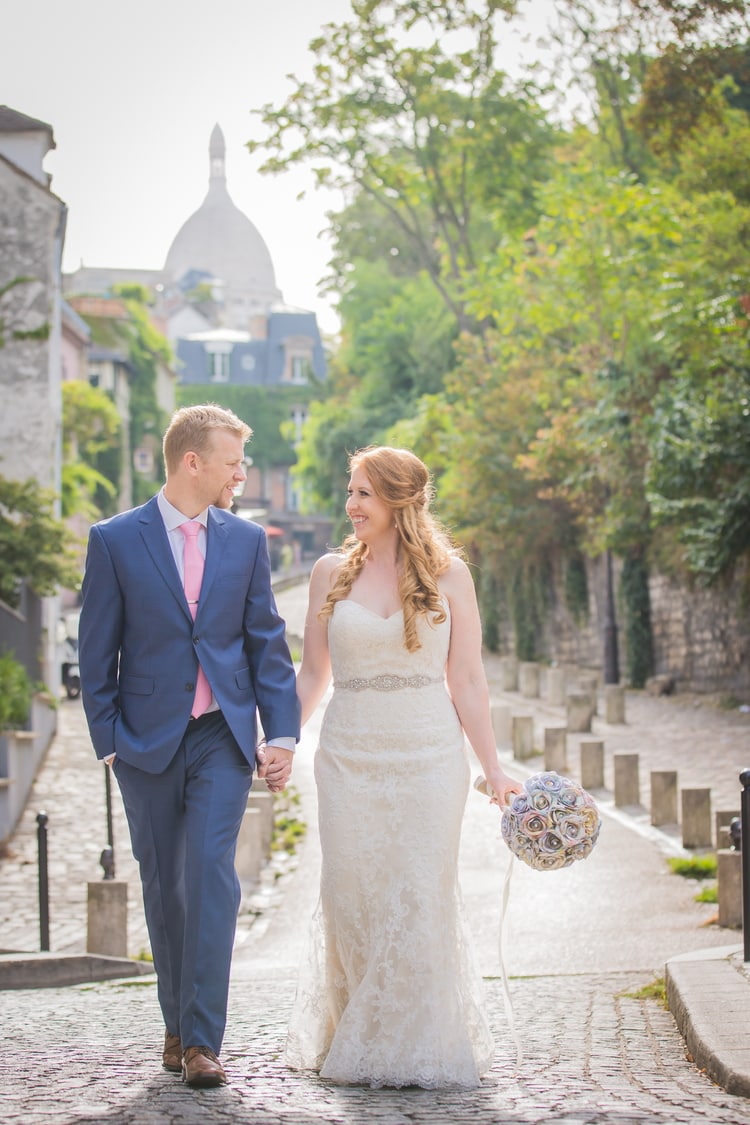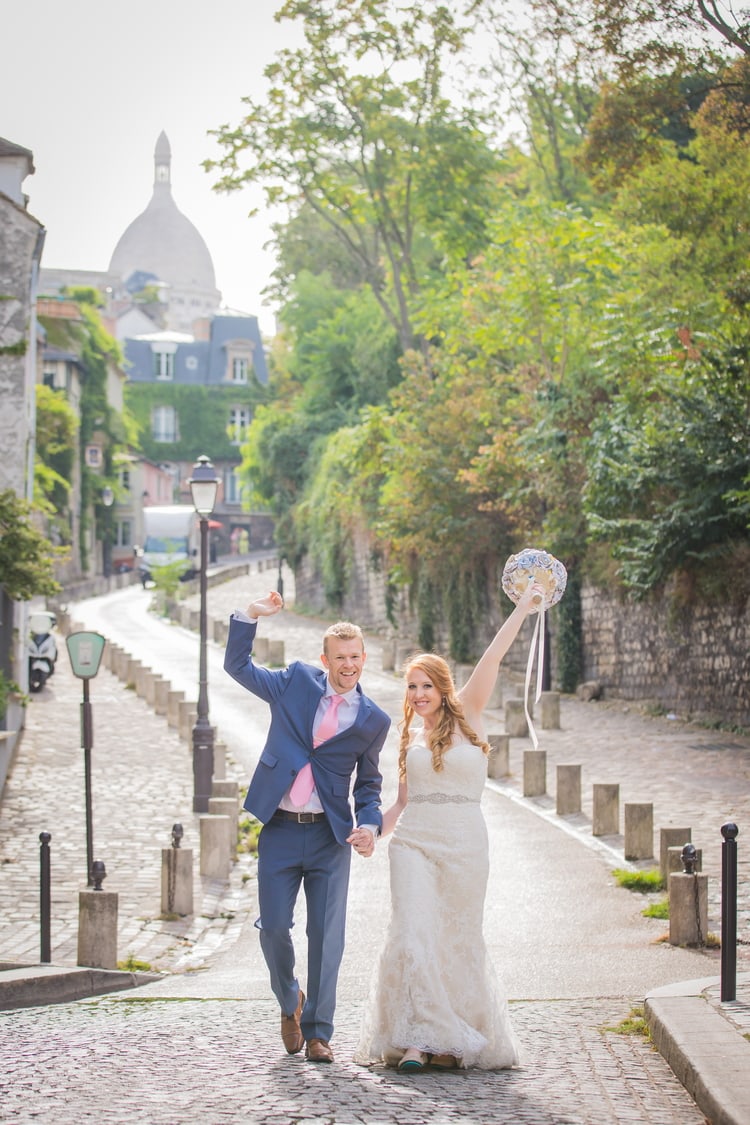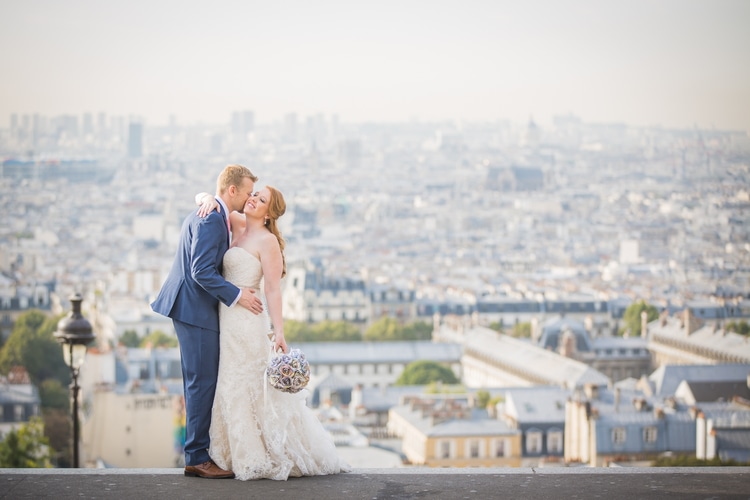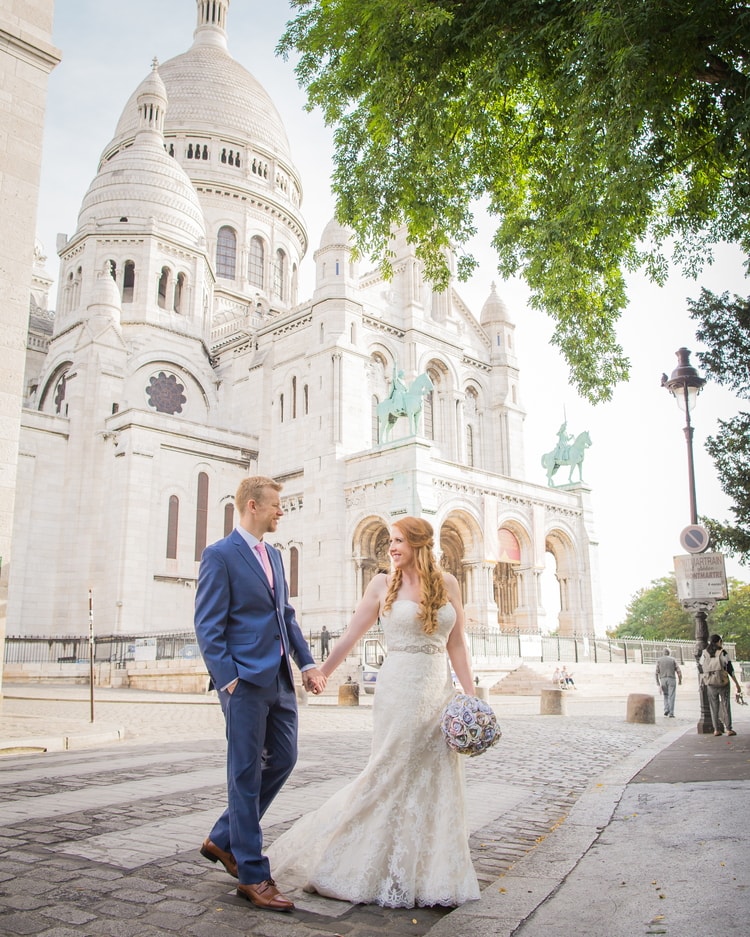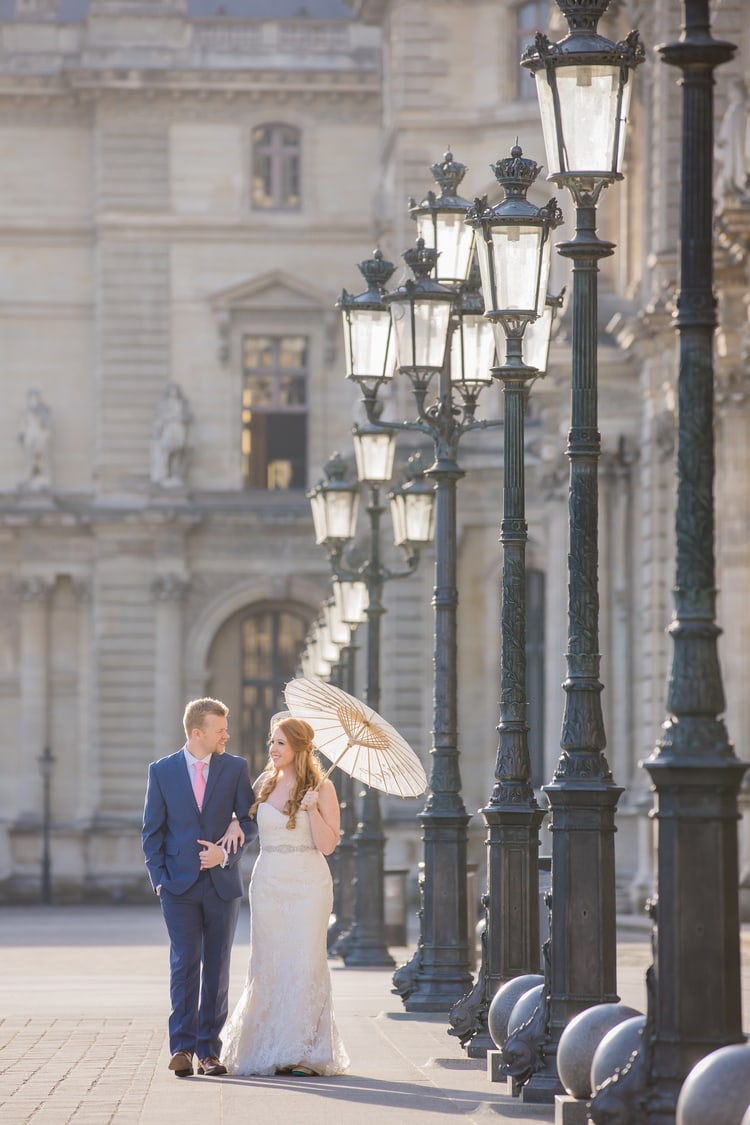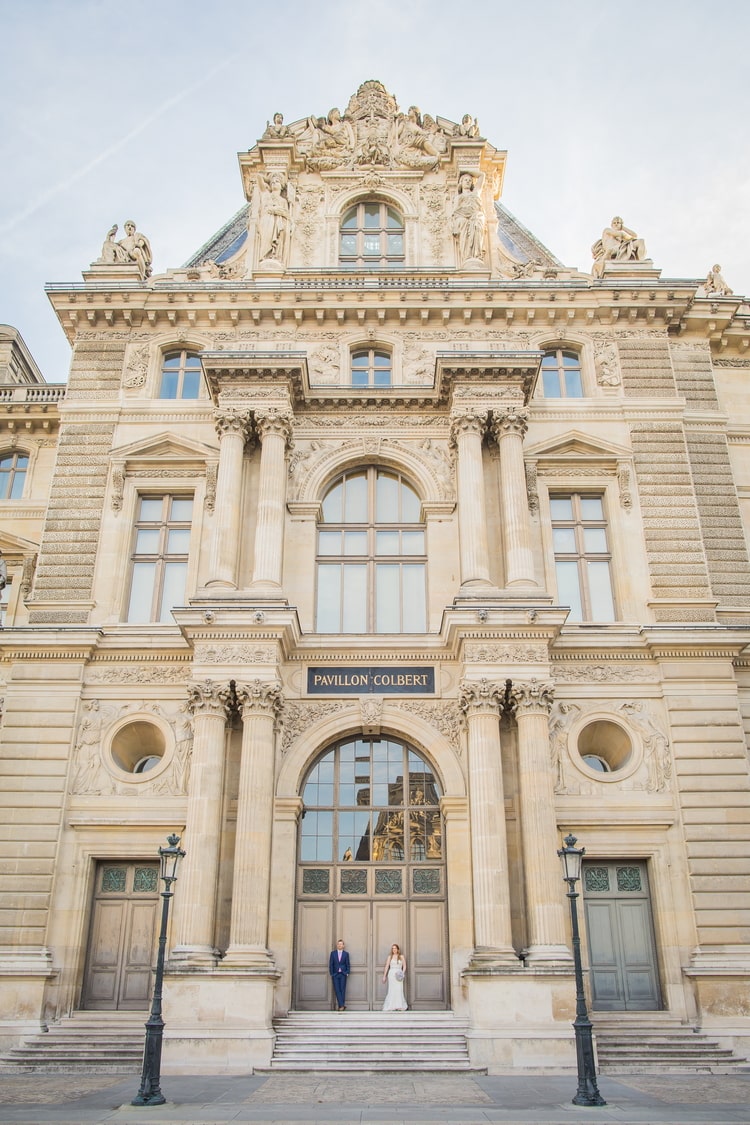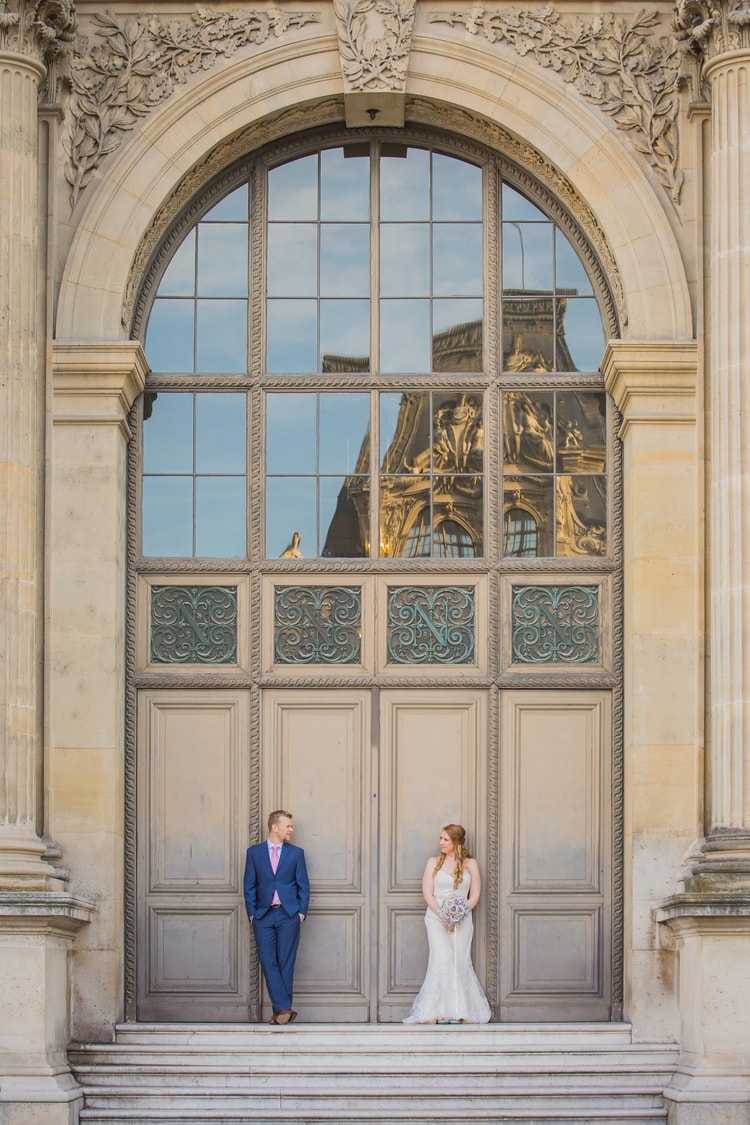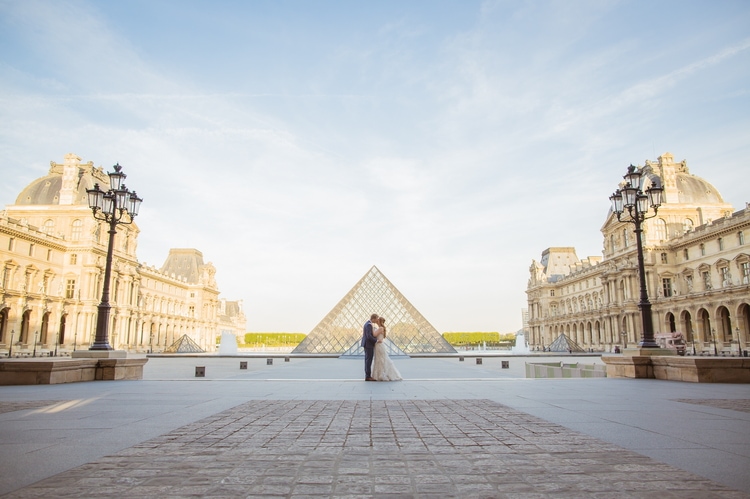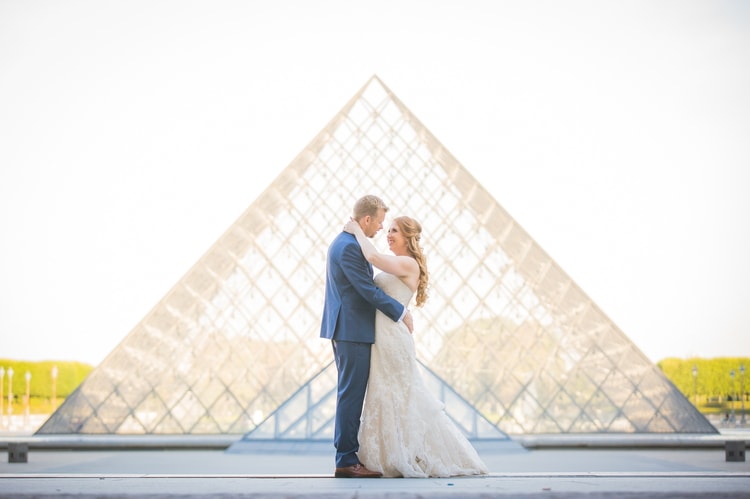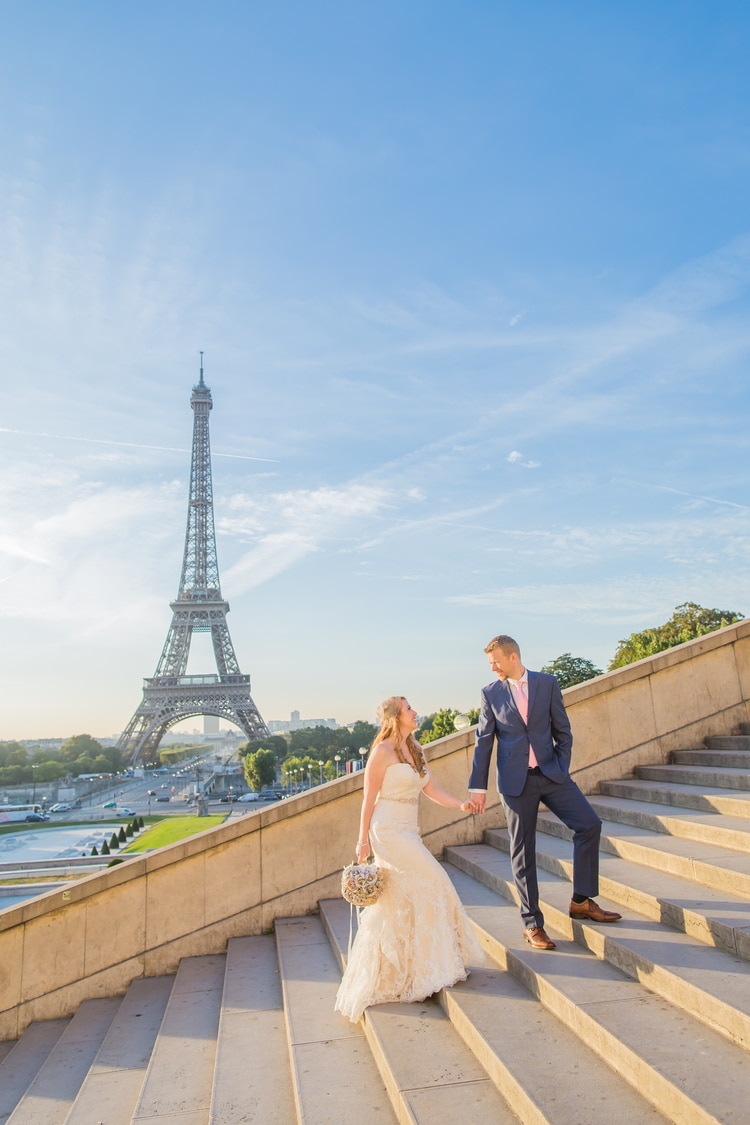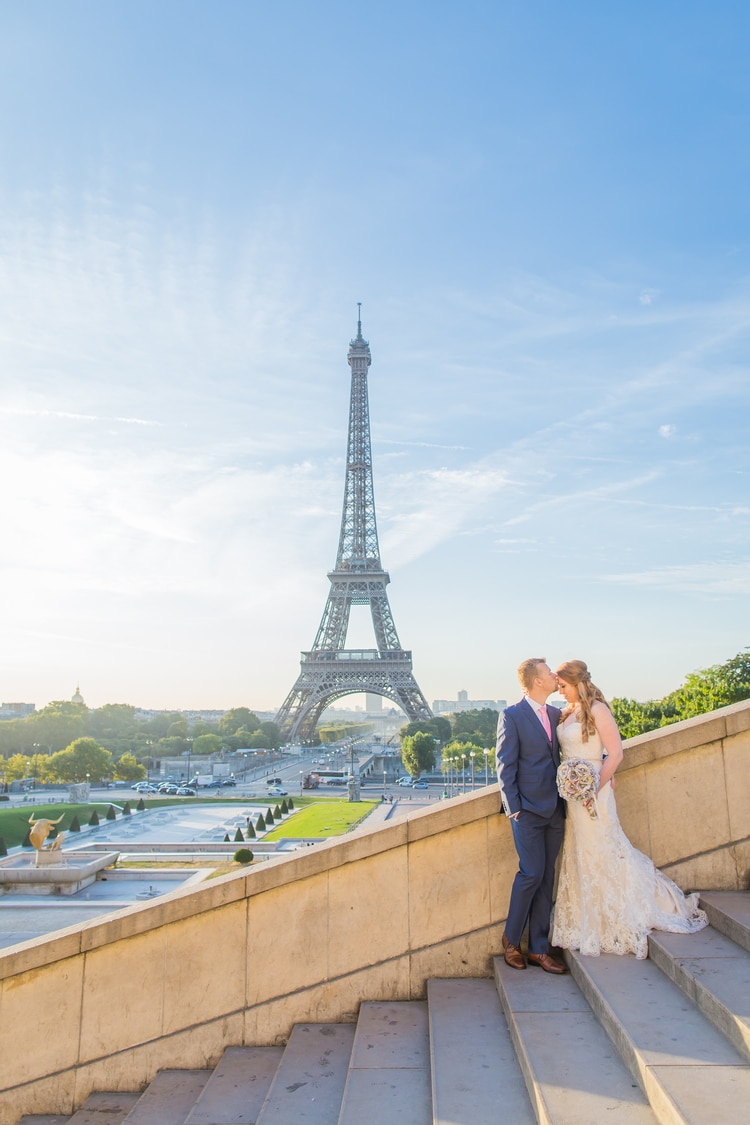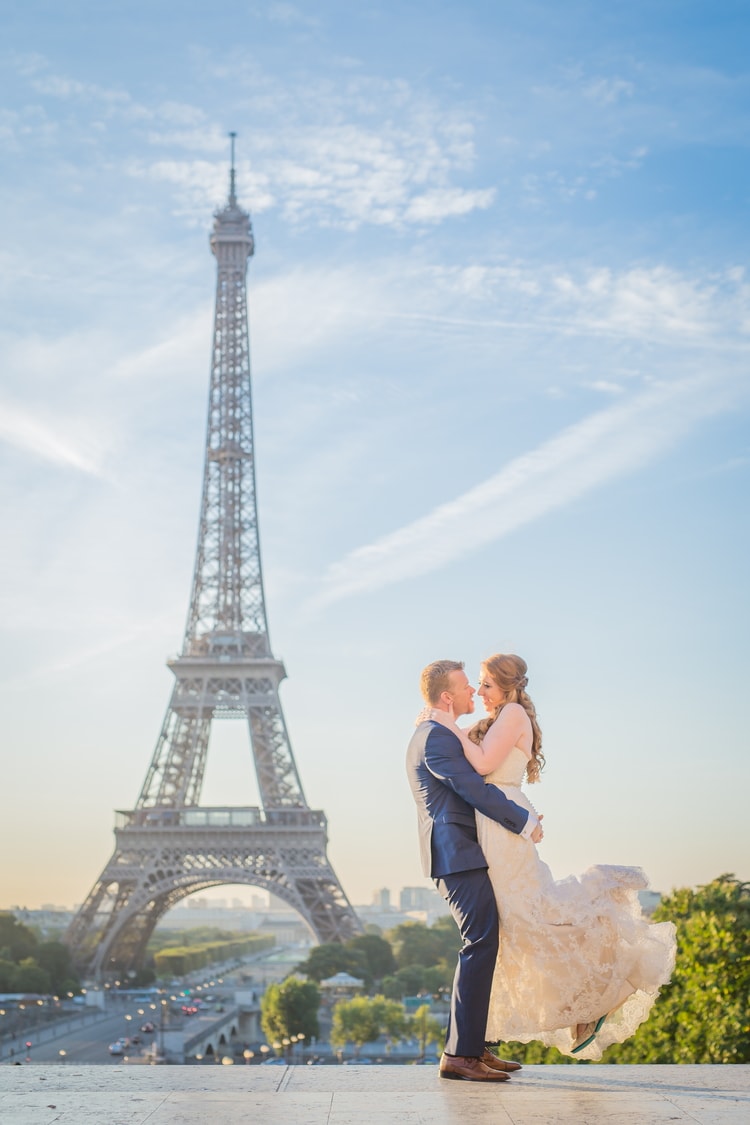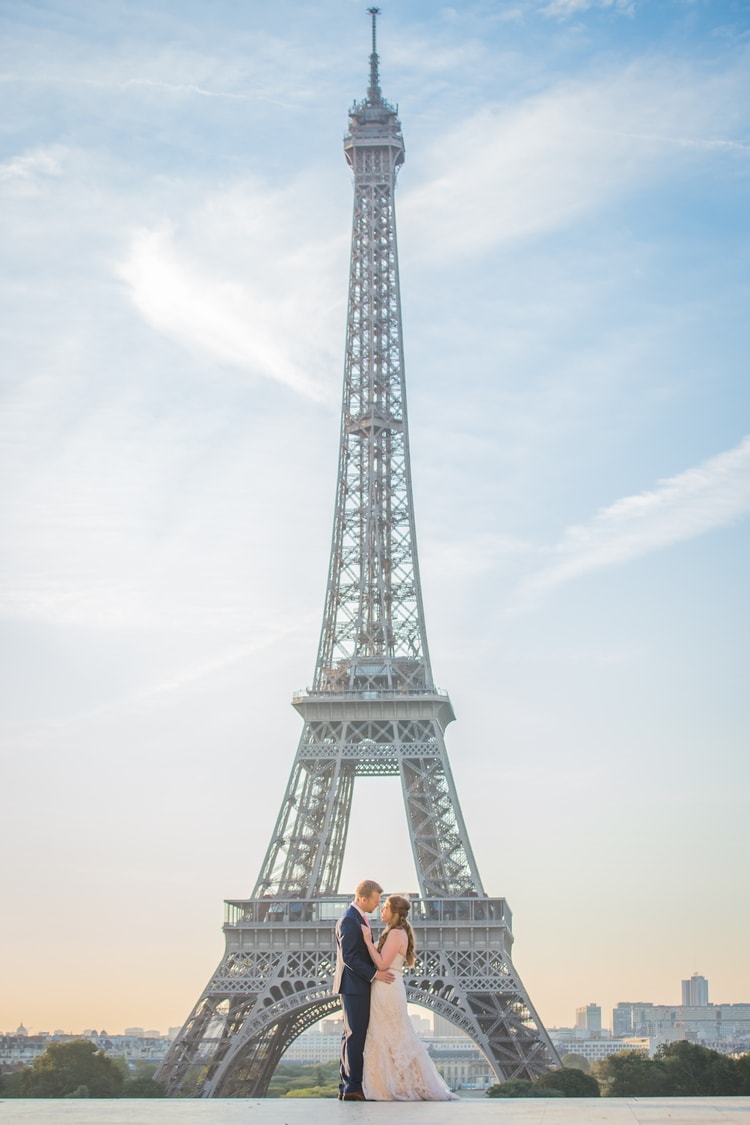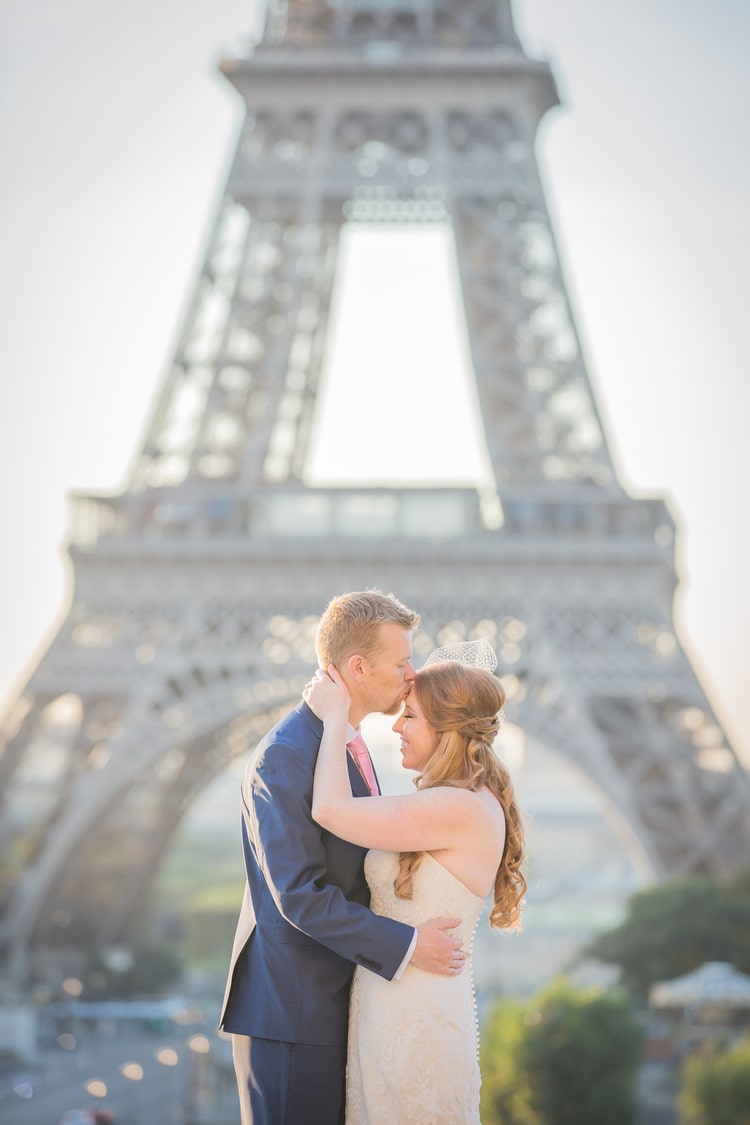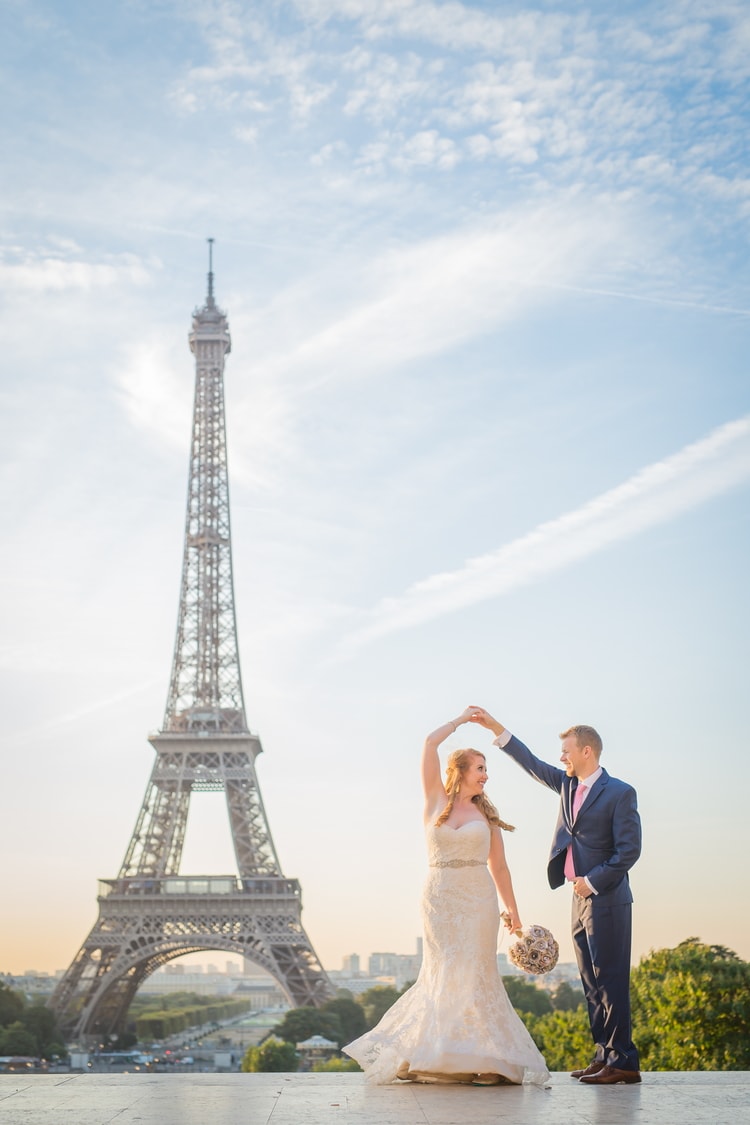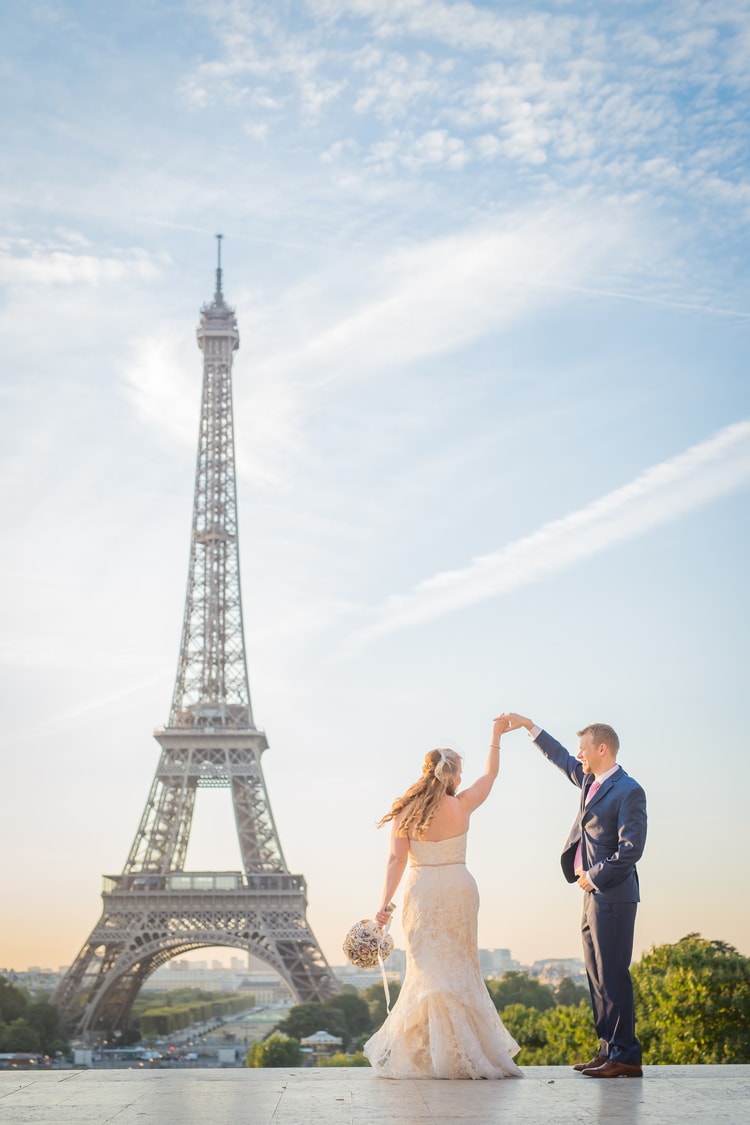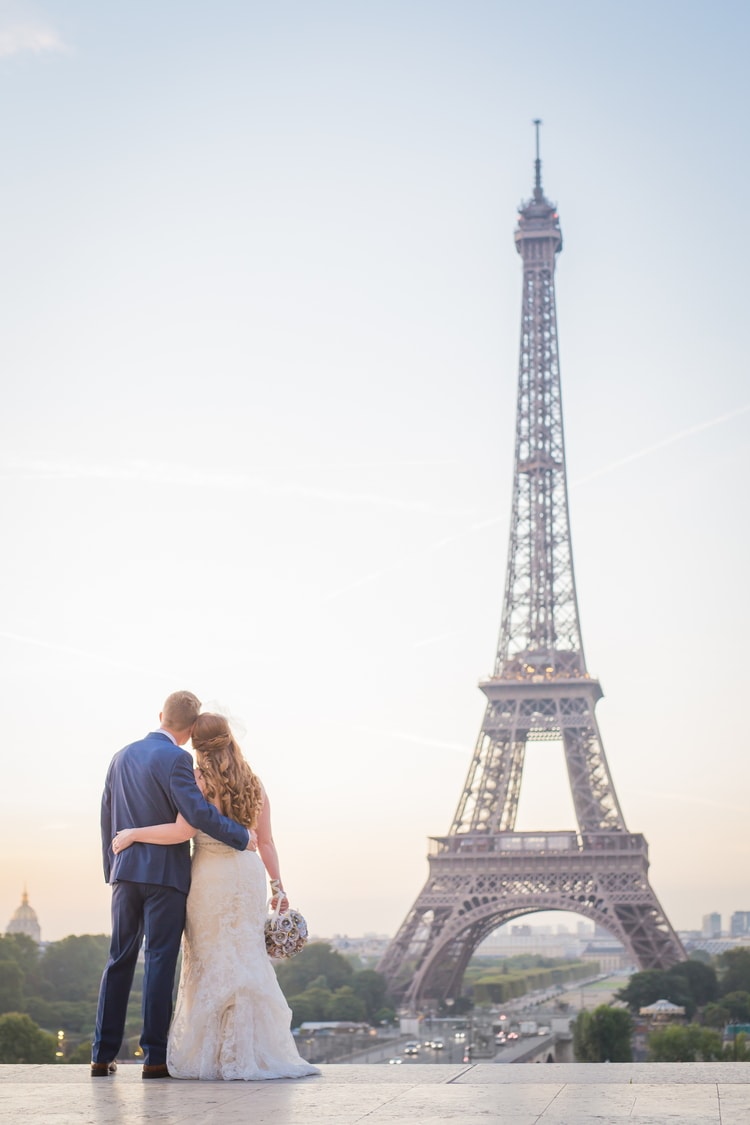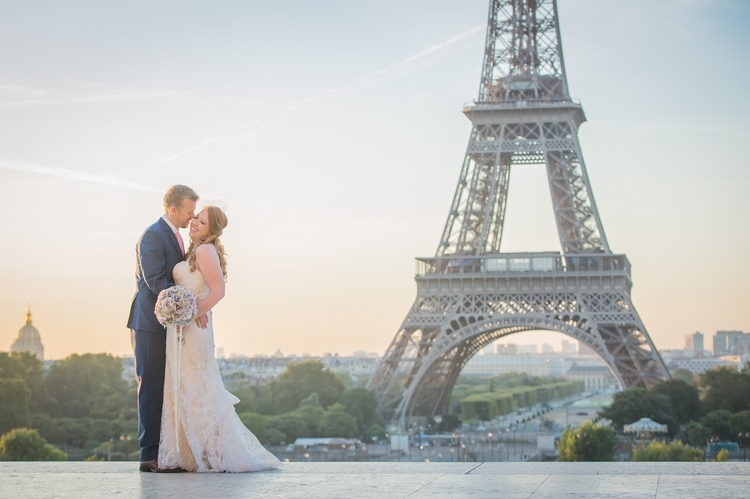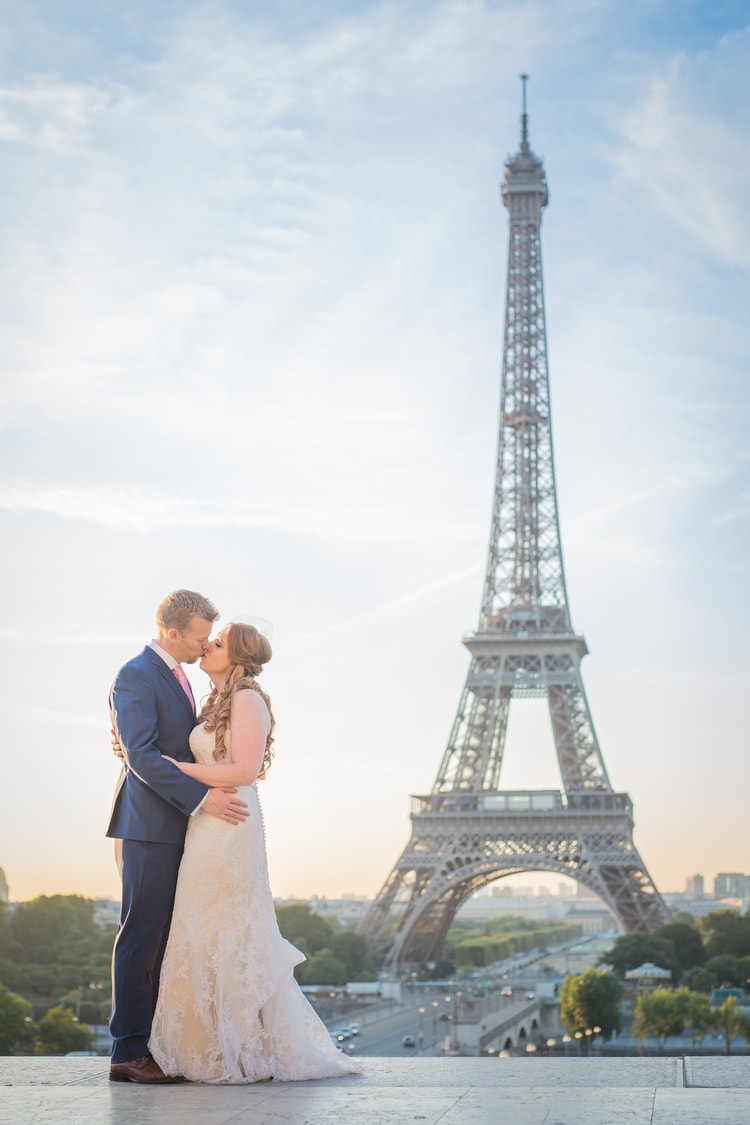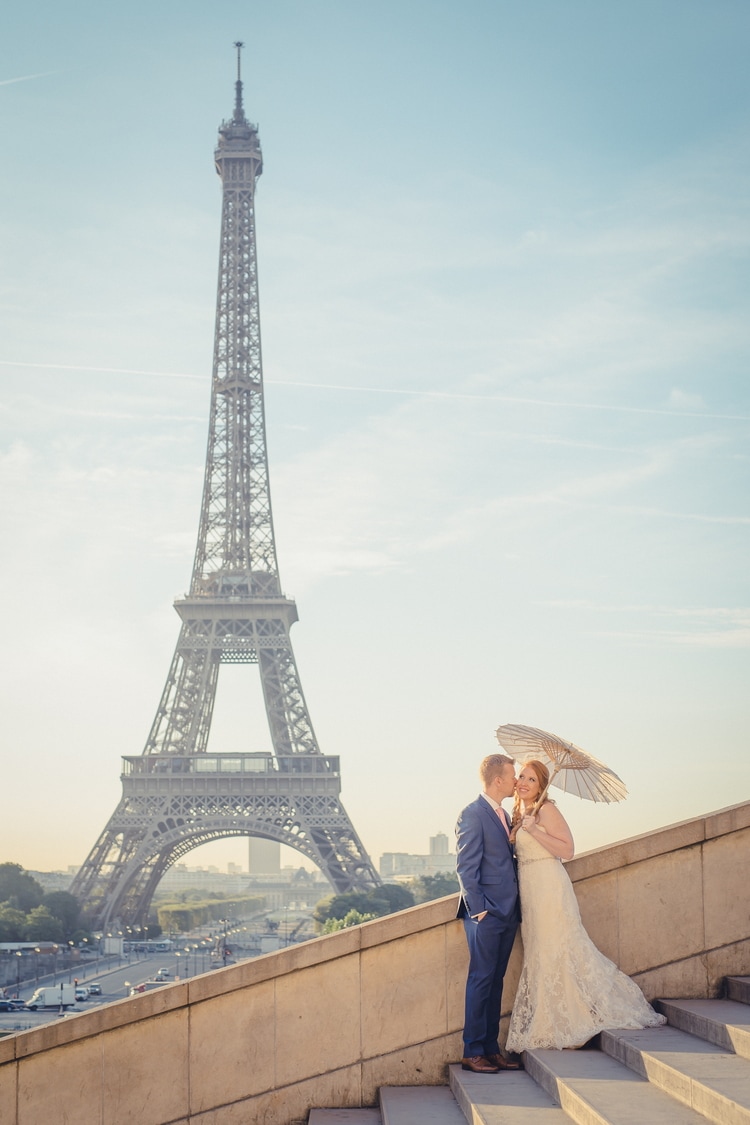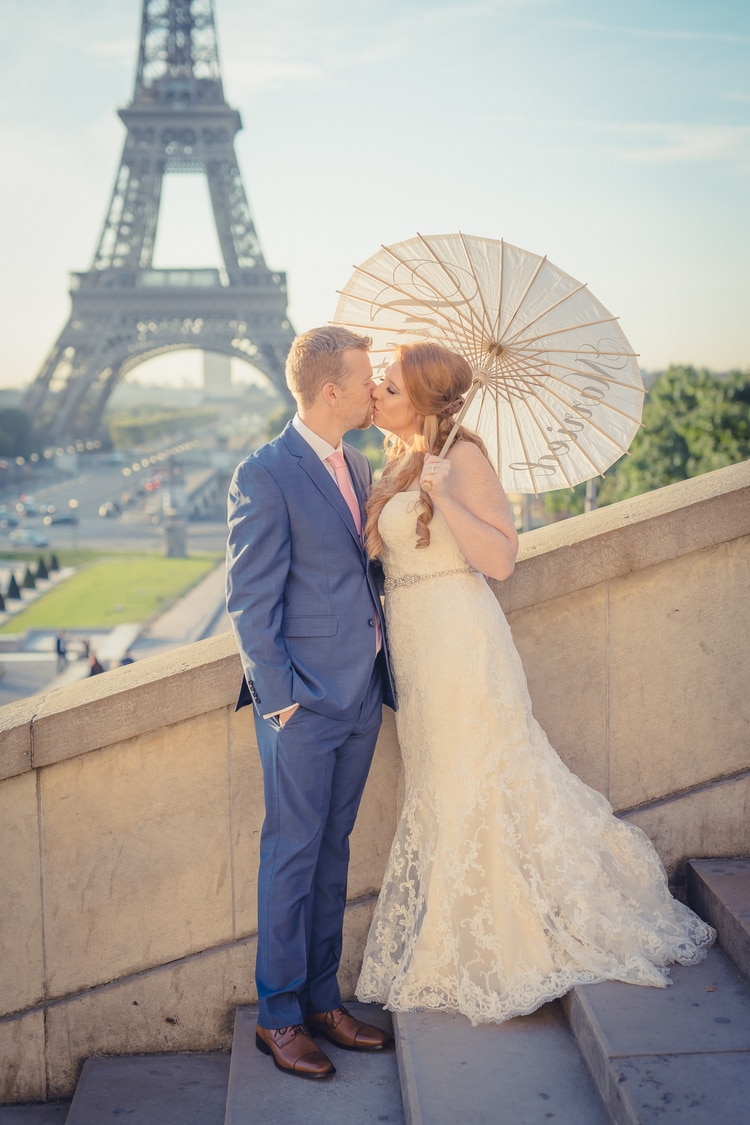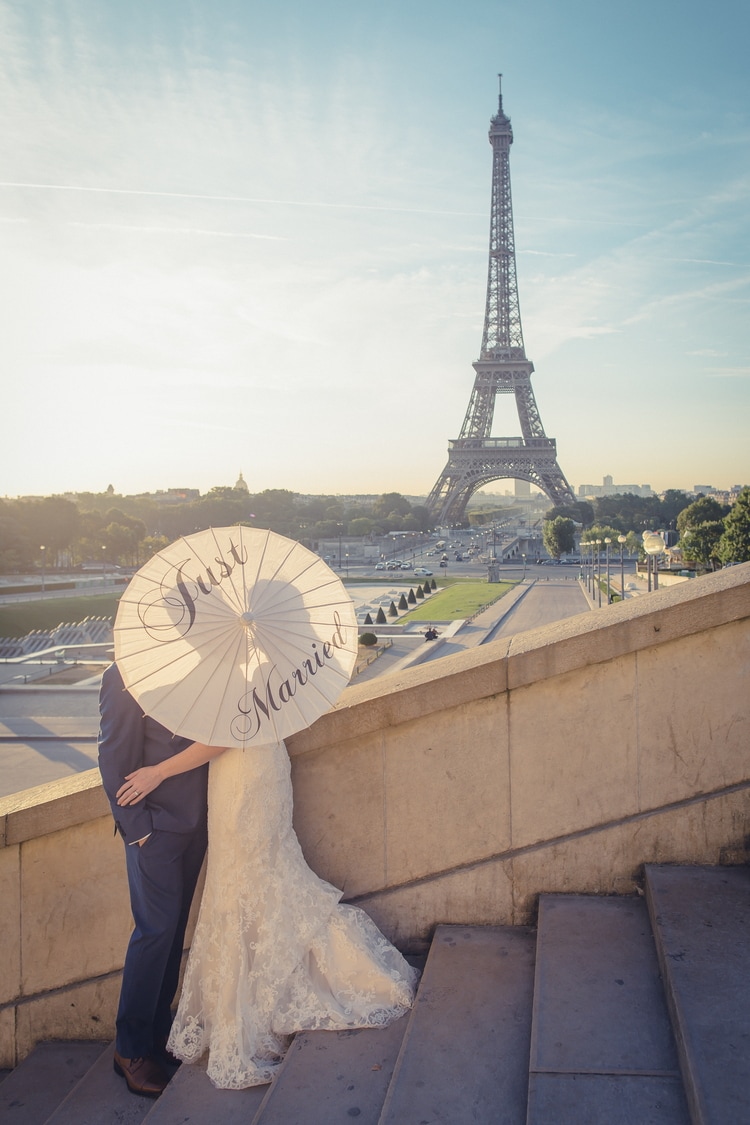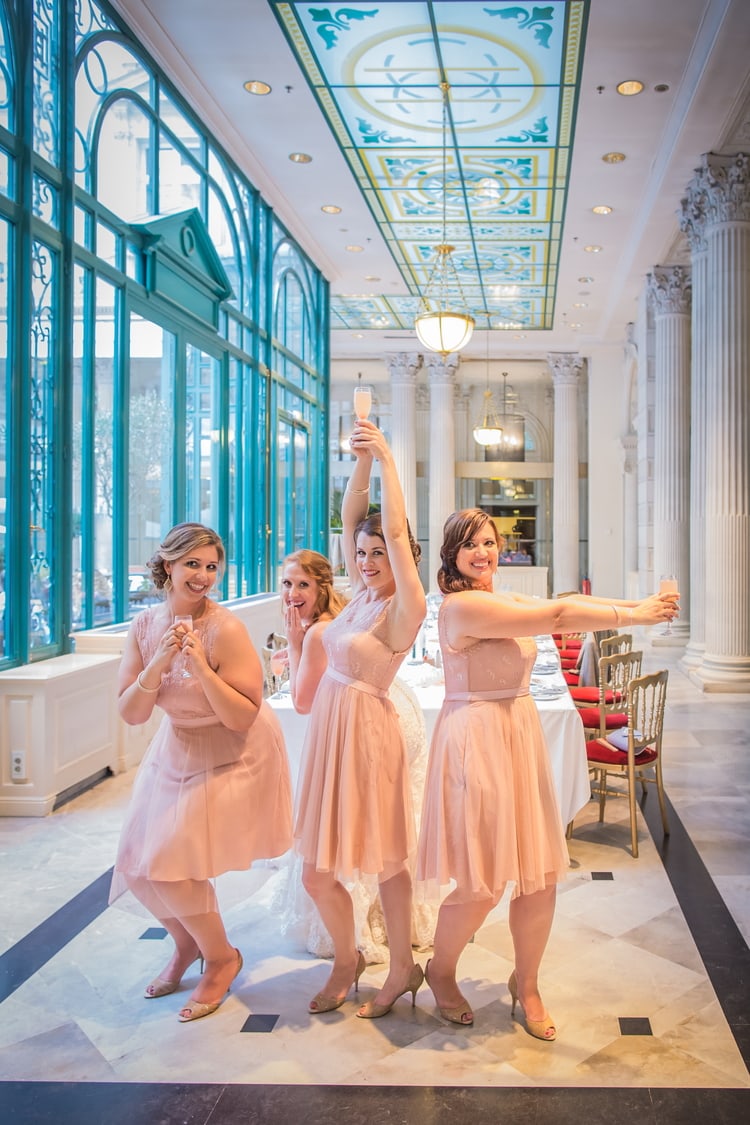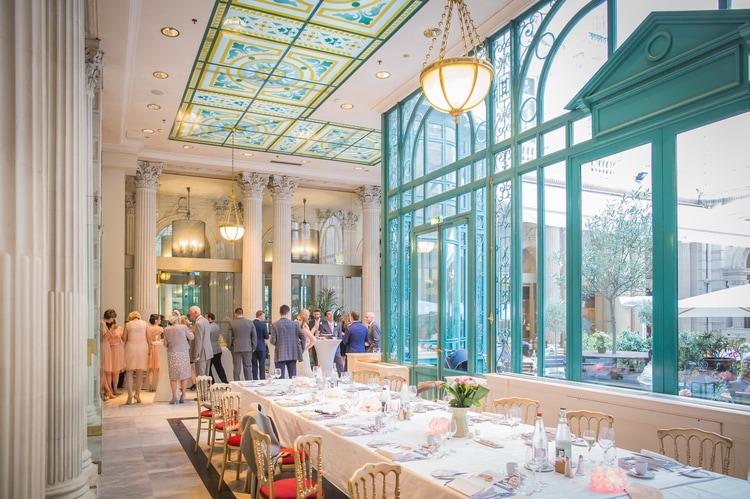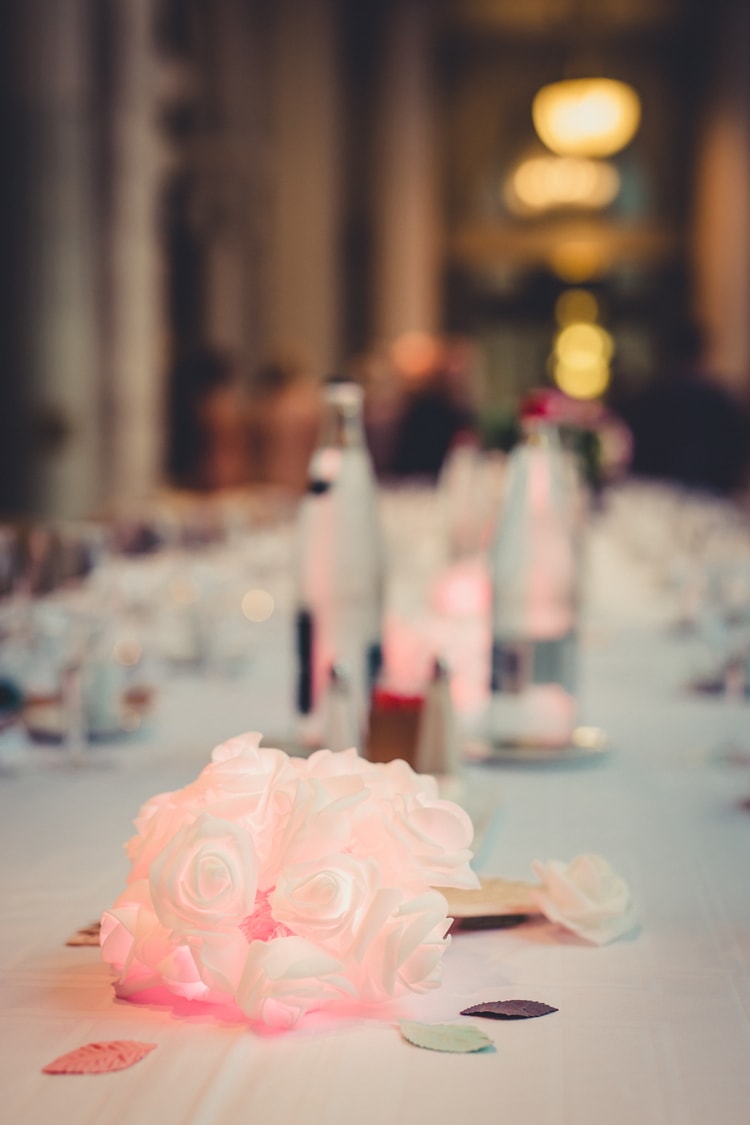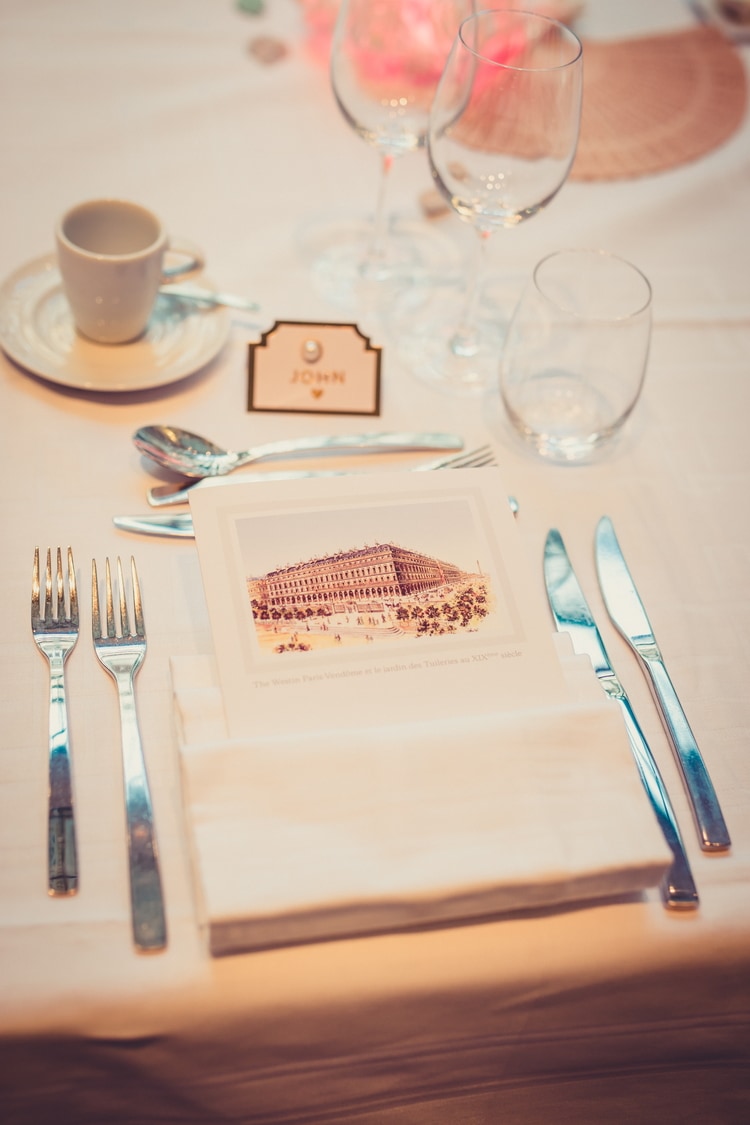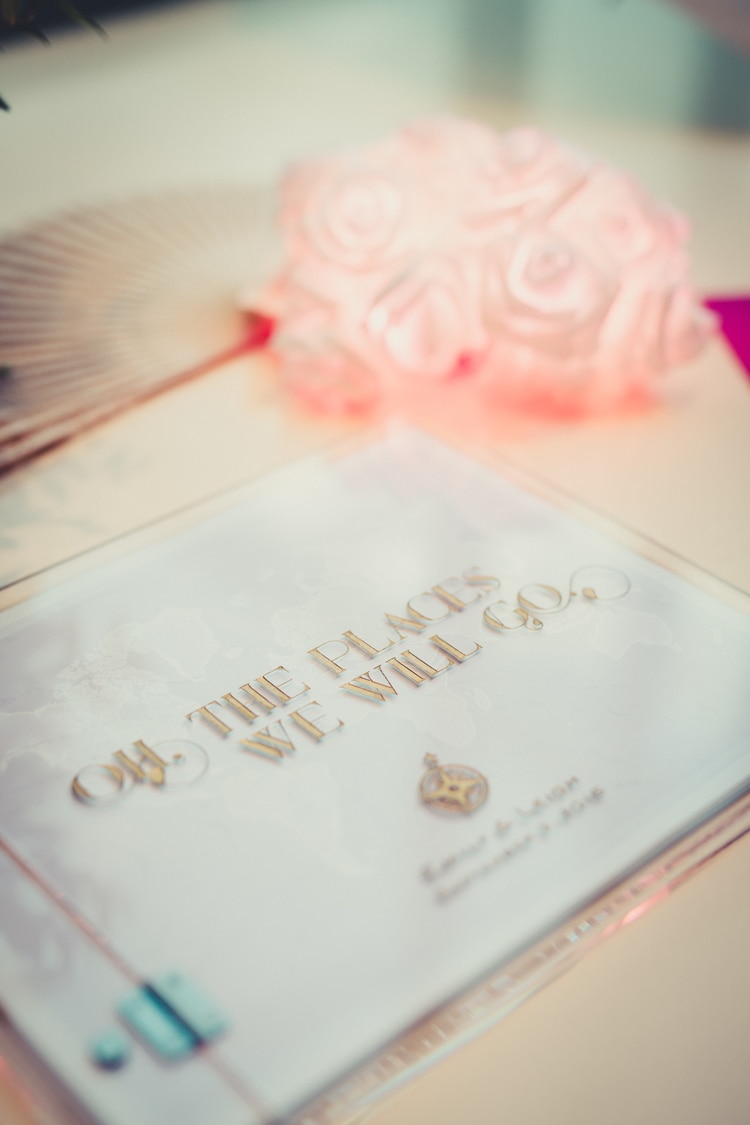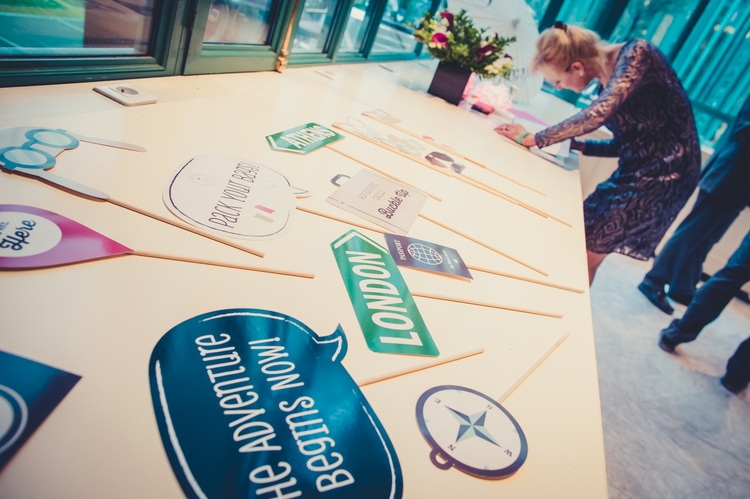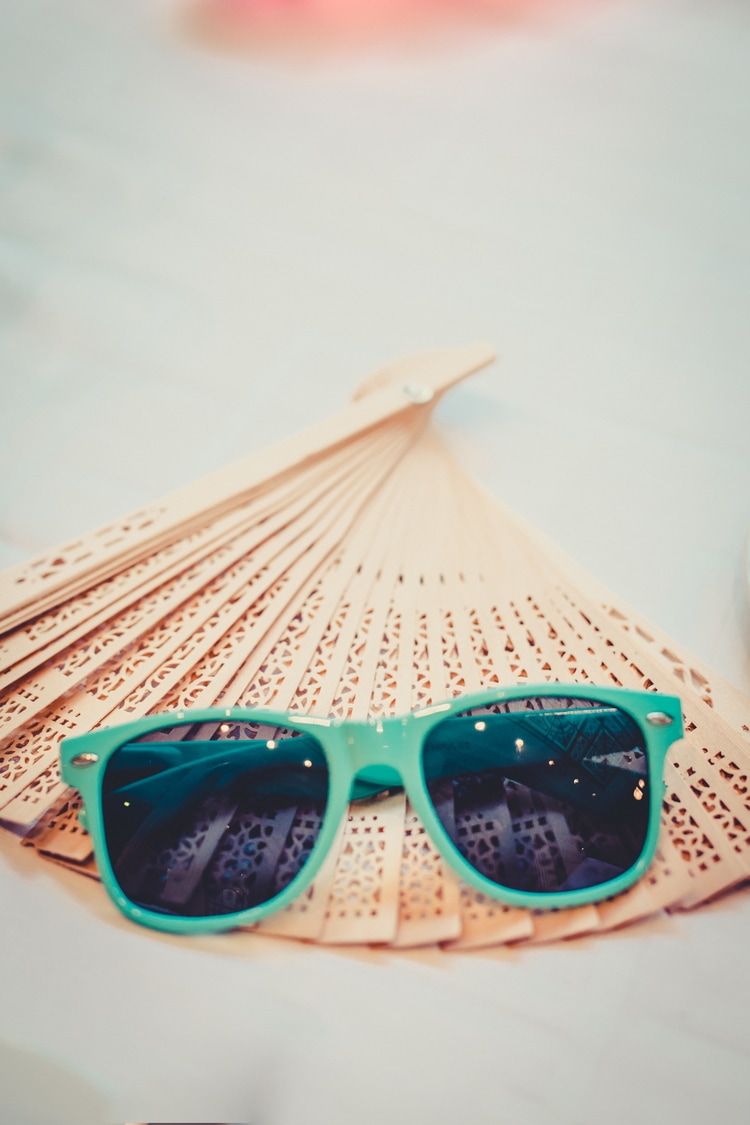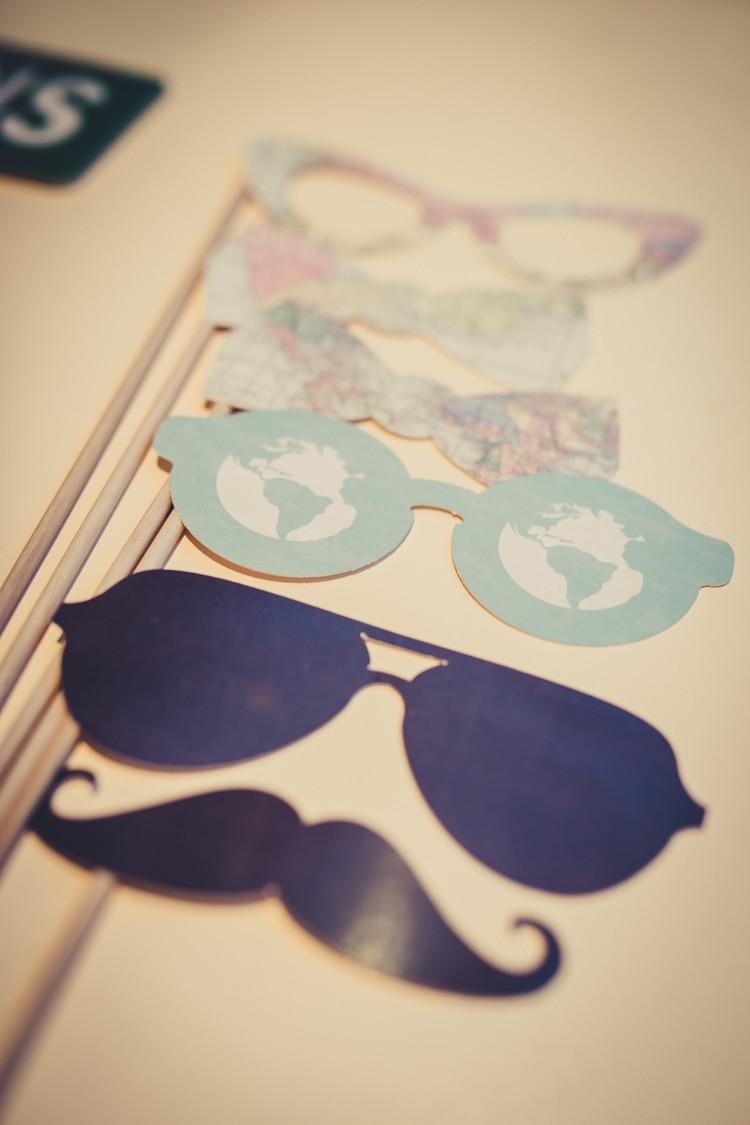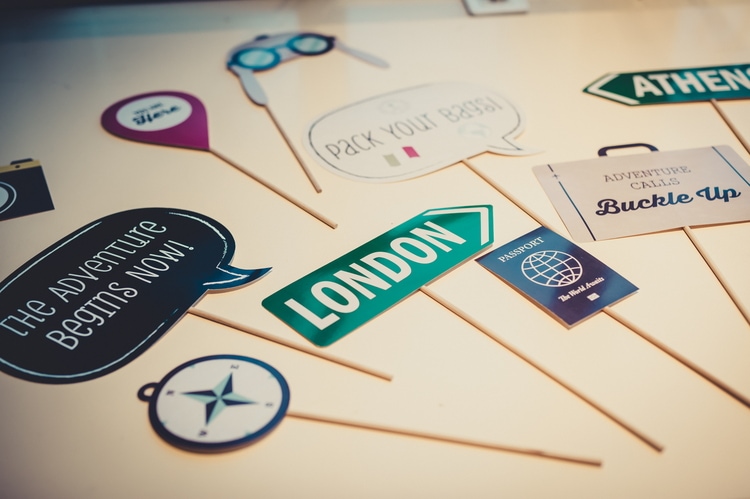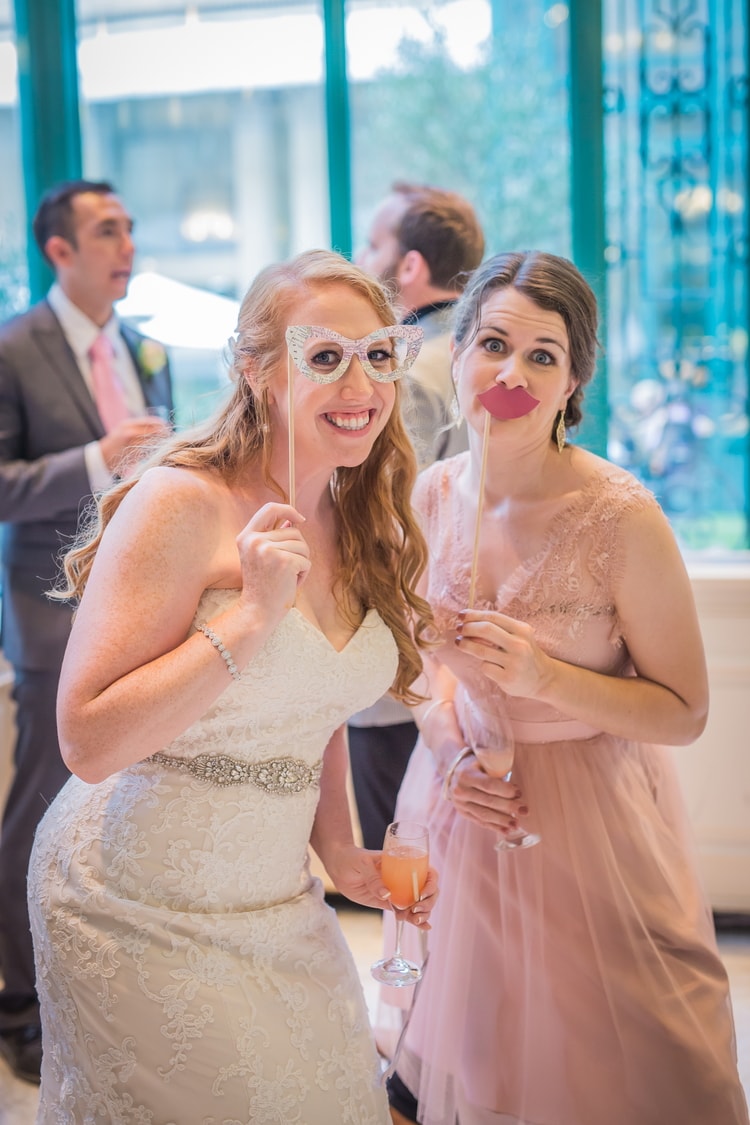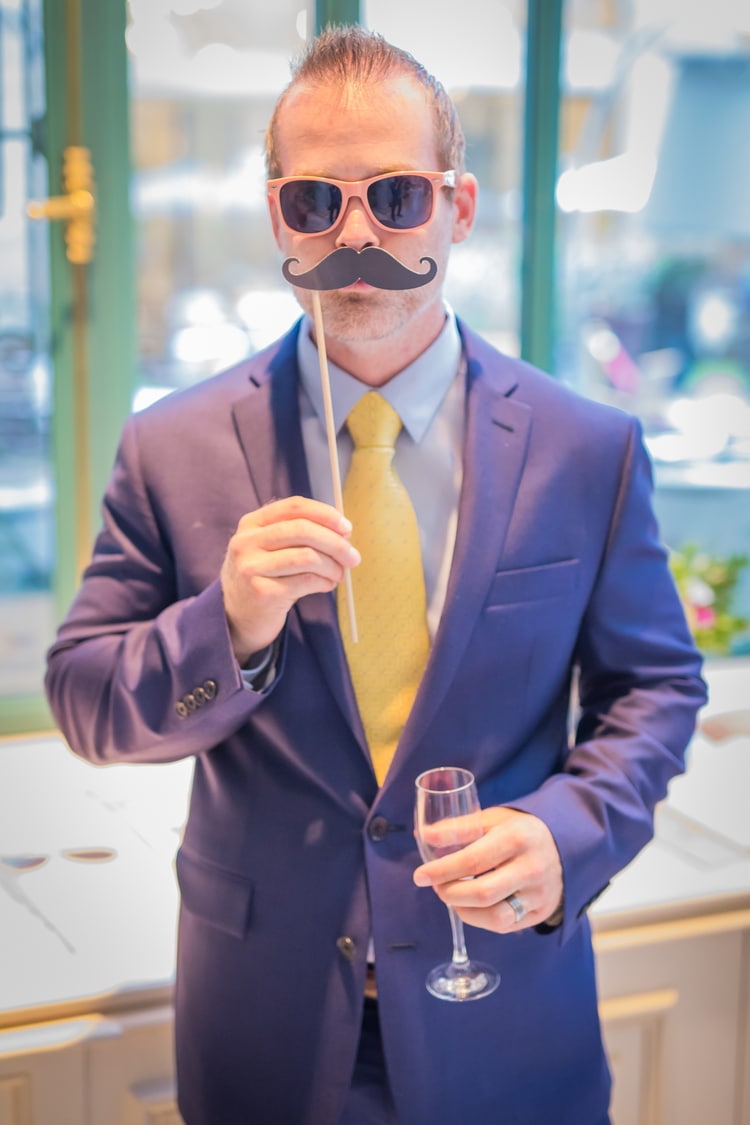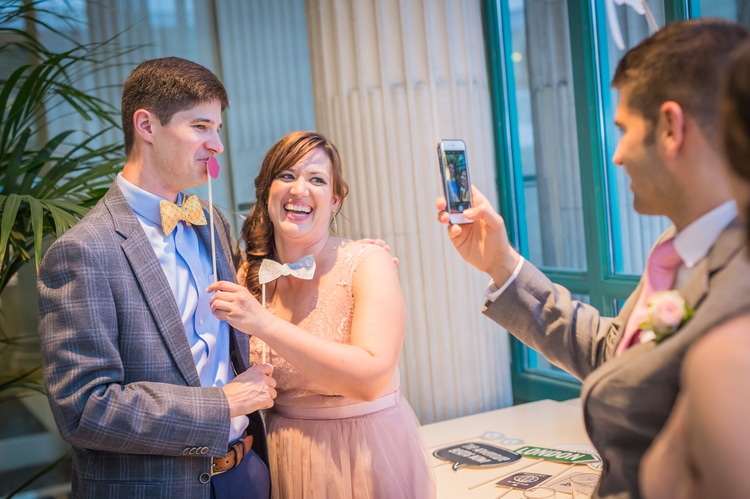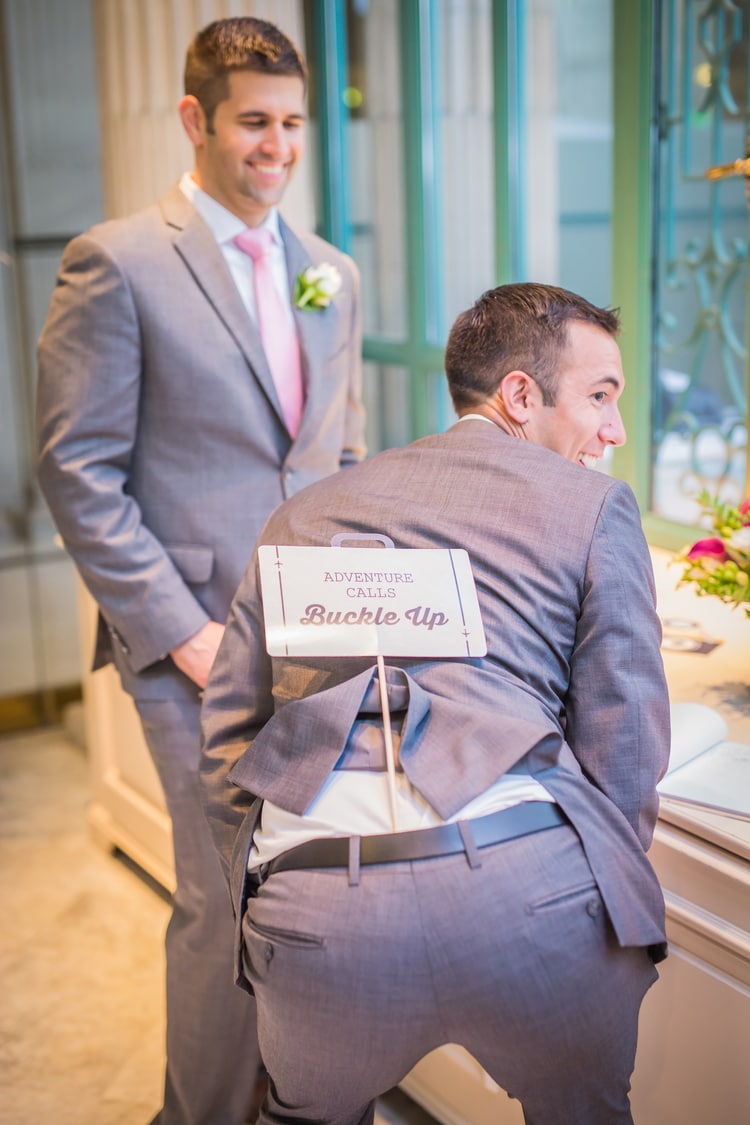 Destination Wedding Advice and Q&A with the Bride
What was the best moment of your Paris Wedding?
There were many great moments. If we had to pick one, it was probably Leigh's vows. "Emily, I love that you make me laugh, you make me think, you make me happy and sometimes you make me dinner." He made everyone laugh multiple times which also made for some great pictures.
What's your advice for other couples who are planning a Paris Wedding?
The best advice we can give is to decide what you care about and don't get stuck on all the small details you don't really care about. All we wanted, was to have was a low-stress day and great photos to remember it by. We focused on finding a great photographer, clothes, hair, makeup, and a nice venue for dinner with our guests.

We found Pierre Torset Photography in a thorough online search. His photos were amazing and his ratings were perfect. He agreed to break our photo session into two days. We made that decision to avoid crowds since we wanted to go to different destinations around Paris and our ceremony was planned on a Saturday. The plan worked – there are no other people in any of our photos except a great one of nuns cross the street in front of us. It really took the pressure off to make sure we got "that perfect photo together" on our wedding day and we focused more on enjoying ourselves and the time with our guests.
Did you do anything special for your guests?
I wanted to make sure that our guests understood how much we appreciated that they made that journey for our special day. I prepared small gift bags for each of our guests with things they would find useful, like snacks, a fan, fun playing cards and a personalized letter expressing how much we love and appreciate them. We also included some fun personalized sunglasses and wristbands that were really fun in the photos. There were so many lessons learned. We had a great photographer and officiant that truly pushed our wedding so far over our expectations.
Vendors:
Photographer: Paris Photographer Pierre
Reception Venue: Westin Paris Vendome
Floral Designer: ARTSIFYyourlife
Dress Designer: Maggie Sottero
Tuxedo and Mens Attire: Perry Ellis
Ring Designer: ShaneCo
Makeup Artist: Six Senses Paris Salon
Officiant: The Paris Officiant
Shoes: Tieks by Gavelli
Featured:

Unique Poolside Bachelorette Party Inspiration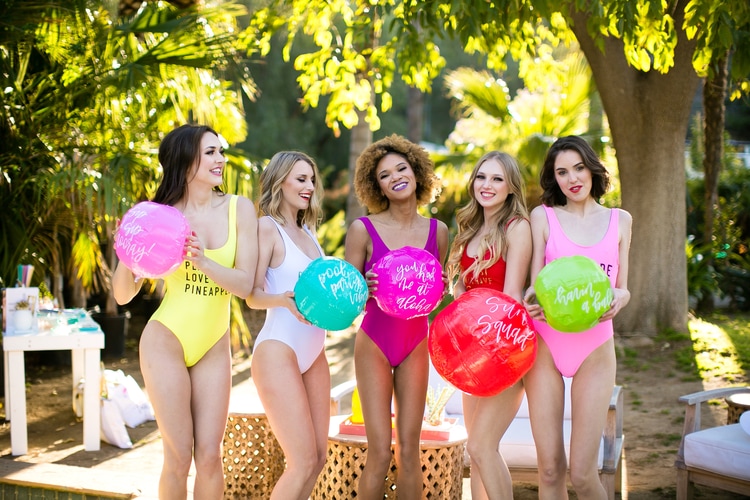 This unique tropical poolside bachelorette party is #GOALS! The décor was tropical, colorful and fun – bringing a cheery vibe that set the tone for a flawless and relaxed day. There were tons of personalized details –from sunscreen and chapstick, to soda and champagne, sun hats and fans, magazines, personalized tumblers, and even a wet bikini bag to hold their suit while they slipped into some adorable "Bride's Beaches" cover-ups. Of course, what's a good party without some fun games? Tons of fun ideas in this post. Read more
Featured:

New Orleans Destination Weddings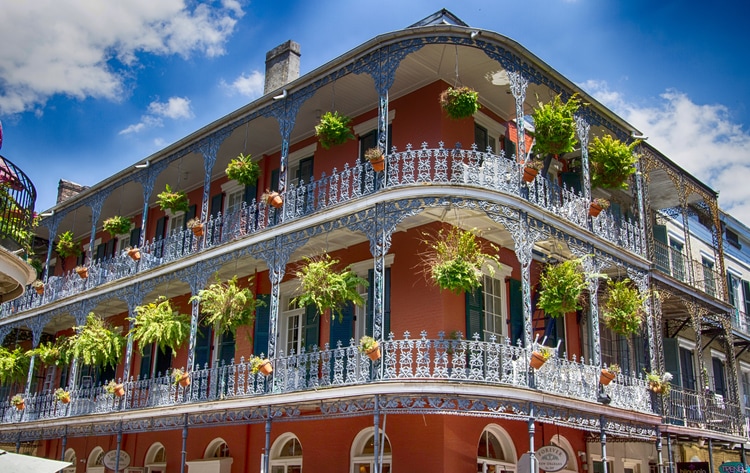 Here at Destination Wedding Details, we've seen it all: weddings at the beach, in the mountains, in the desert, and in pretty much every country. ALL beautiful, mind you… but through our years of observing what exactly makes for a GREAT wedding, we've surmised this: it must be FUN for you and your guests. So, ask yourself this: what city is more fun than New Orleans? Read our full post to discover when, where and how to get married in NOLA.
Cynthia is the founder and editor of Destination Wedding Details.She has over 15 years experience in the Marketing and Event industry and launched Destination Wedding Details in 2010, shortly after planning her own destination wedding. Cynthia uses her experience and genuine passion, to inspire brides who are planning their dream wedding away from home.