My heart smiles when I get the privilege to feature a destination wedding as special as Sarah & Scott's. At first glance, I thought that every detail of their destination wedding in Hawaii was absolutely gorgeous. I was stoked to share it with you. Then I found out that most of those stunning details were DIY- and I was even more fascinated. But what truly blew me away was to see just how perfect this wedding turned out, despite the threat of not one, but two hurricanes! Luckily, the double hurricane did not make landfall until the day after the wedding- a blessing that the bride attributes to her late brother. Sarah told us:
My brother tragically passed away right before we got engaged. So I made a sign in his honor along with saying some special words to him in our vows. We placed the sign next to his wife and daughter during the ceremony. HE was there with us in spirit and fought off the hurricane for a day, so our day could be perfect 🙂
It was perfect indeed. Thank you so much to Jennifer Bagwell Photography for sharing this very special celebration with us.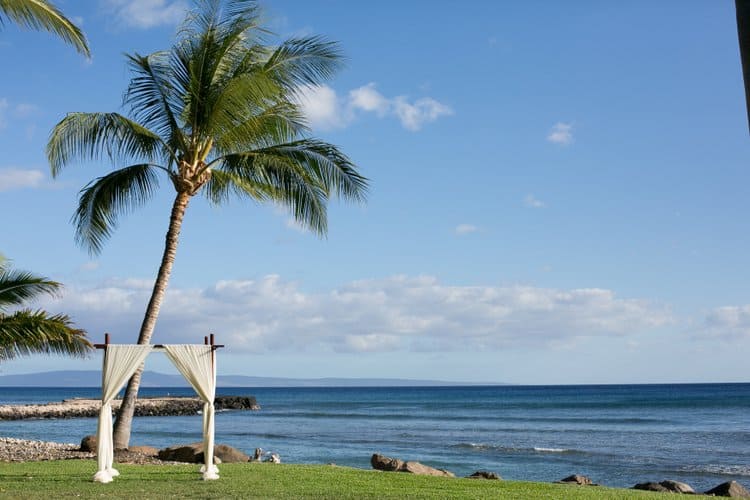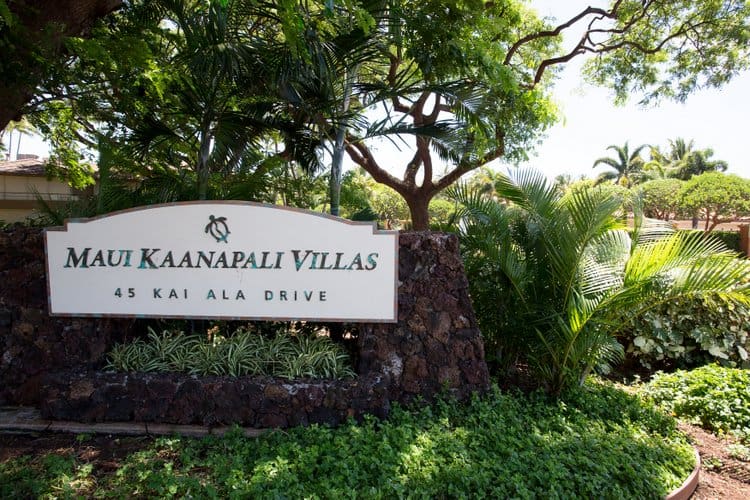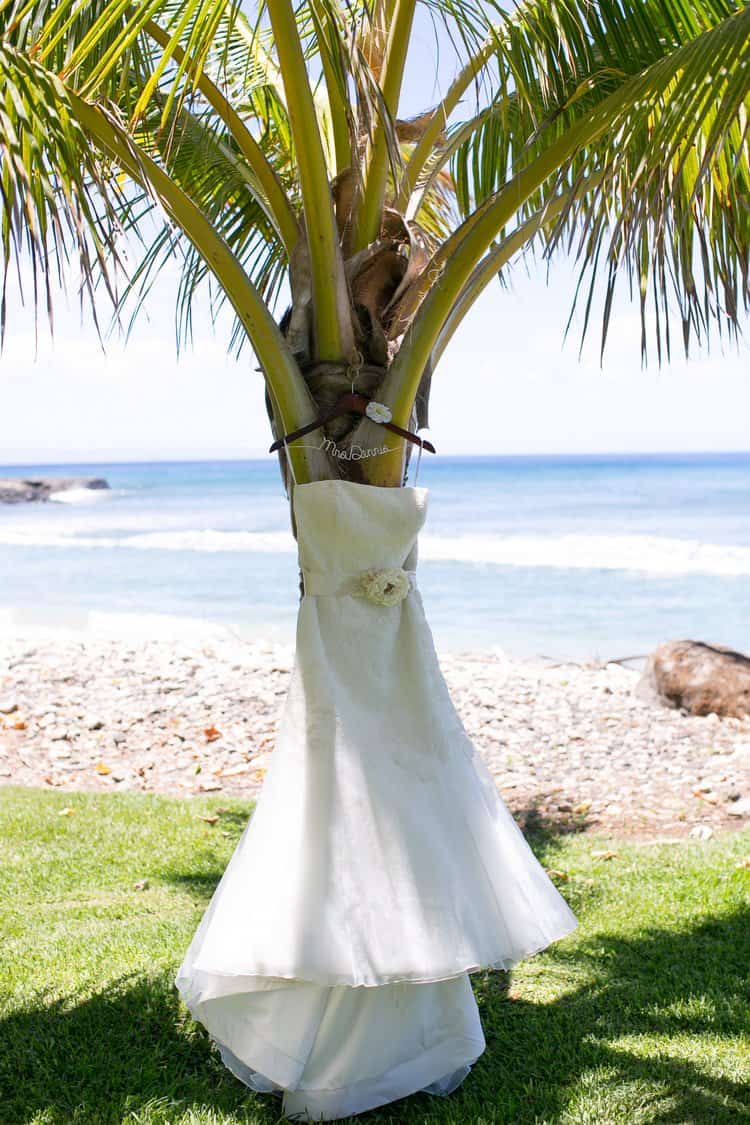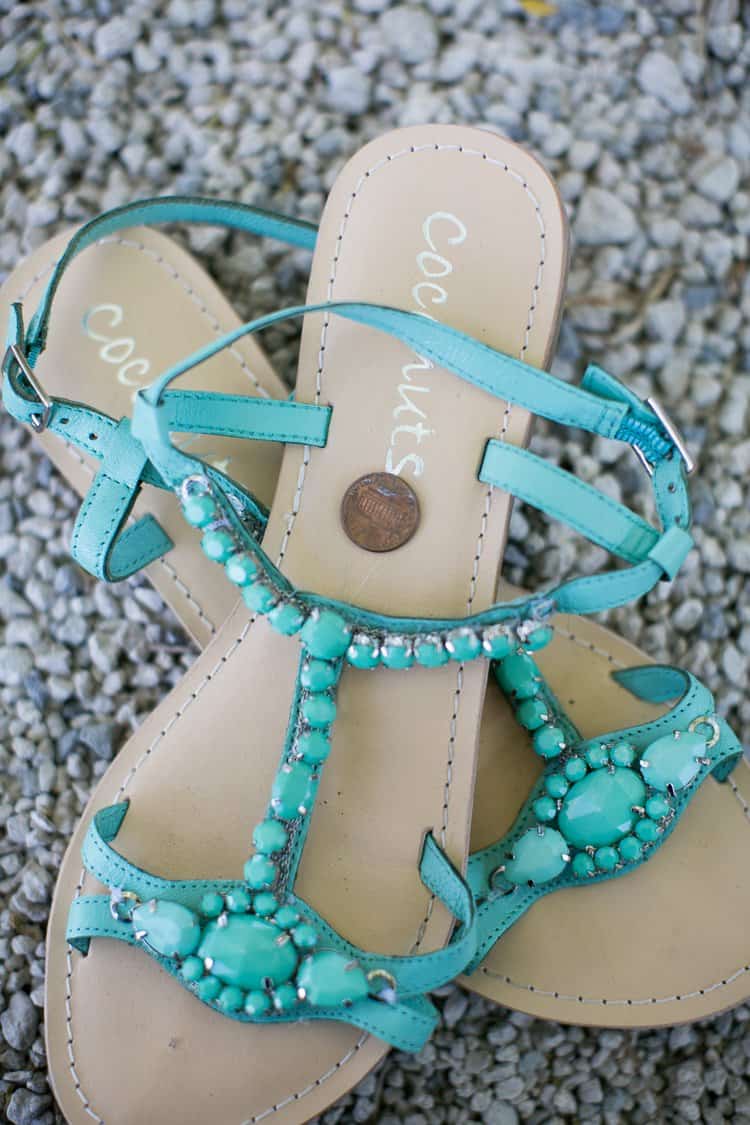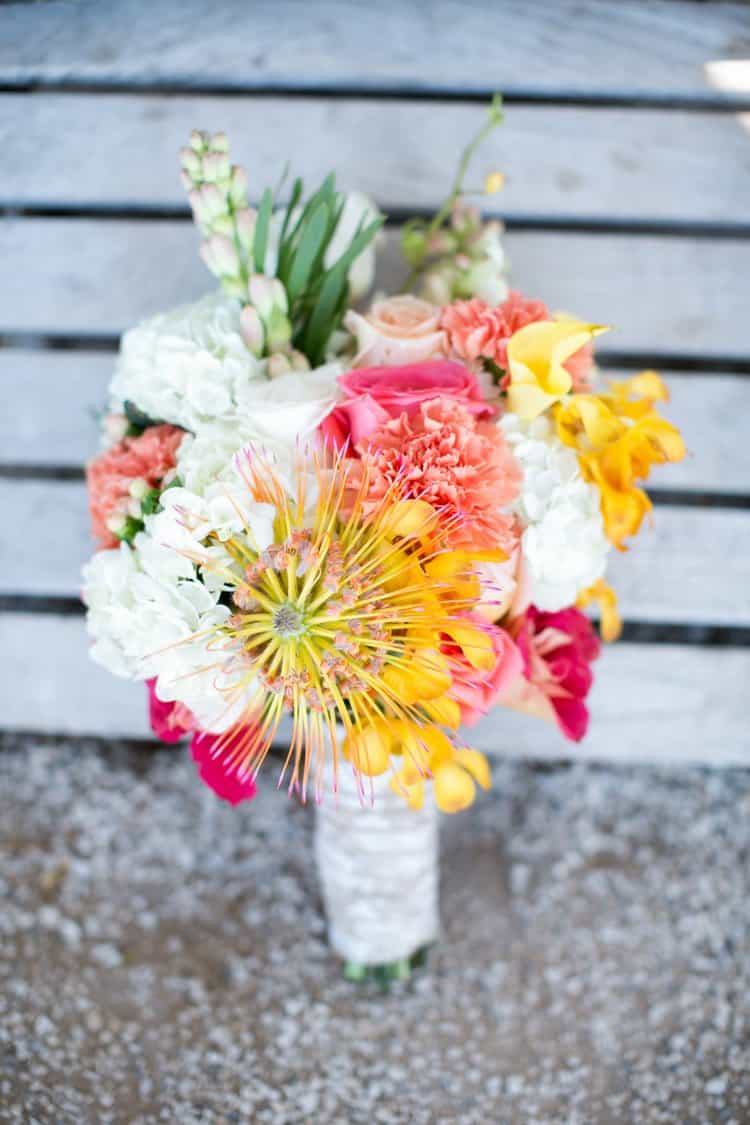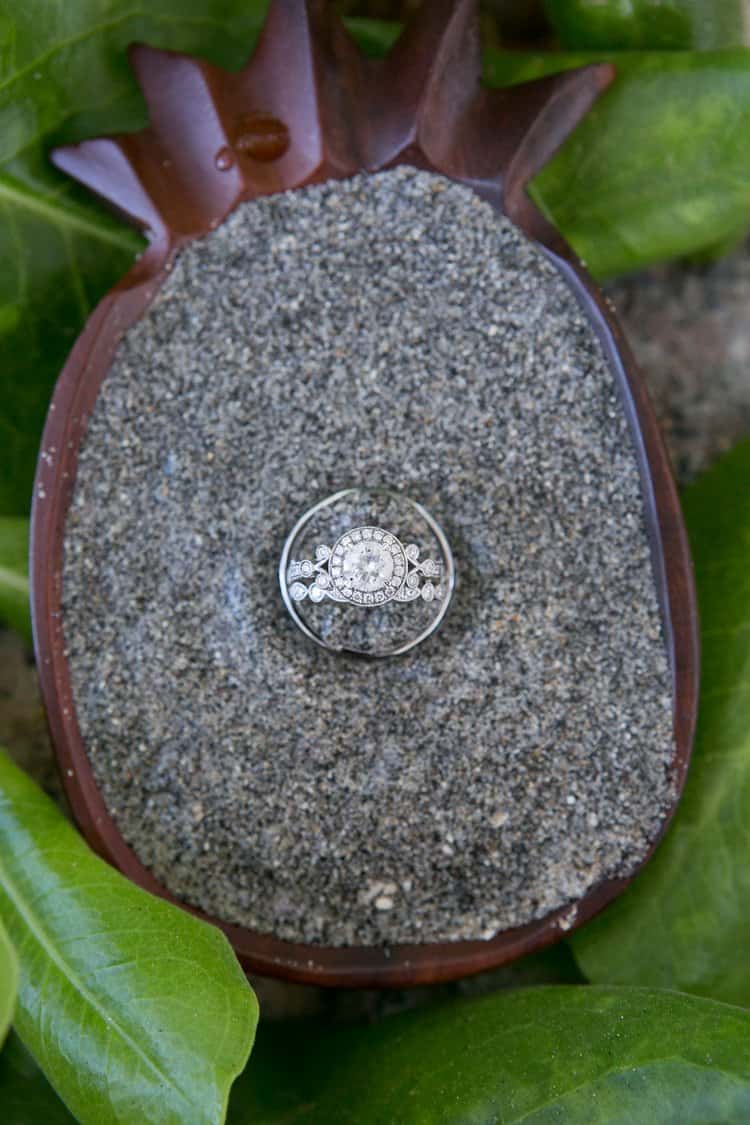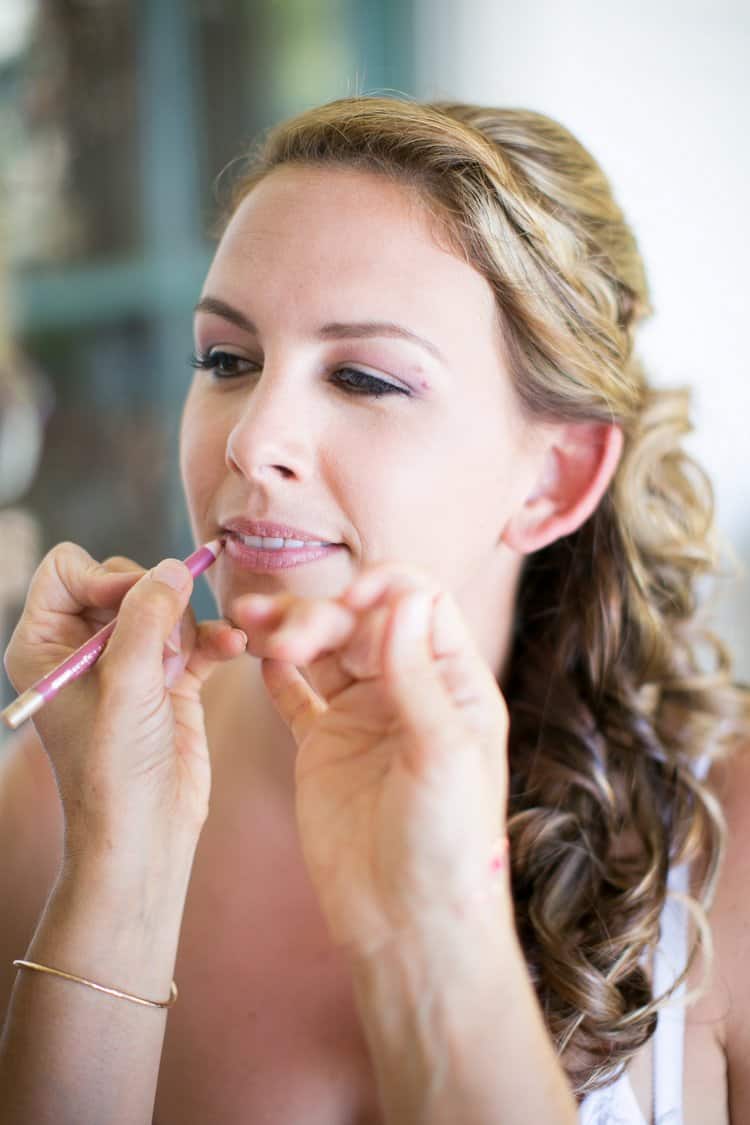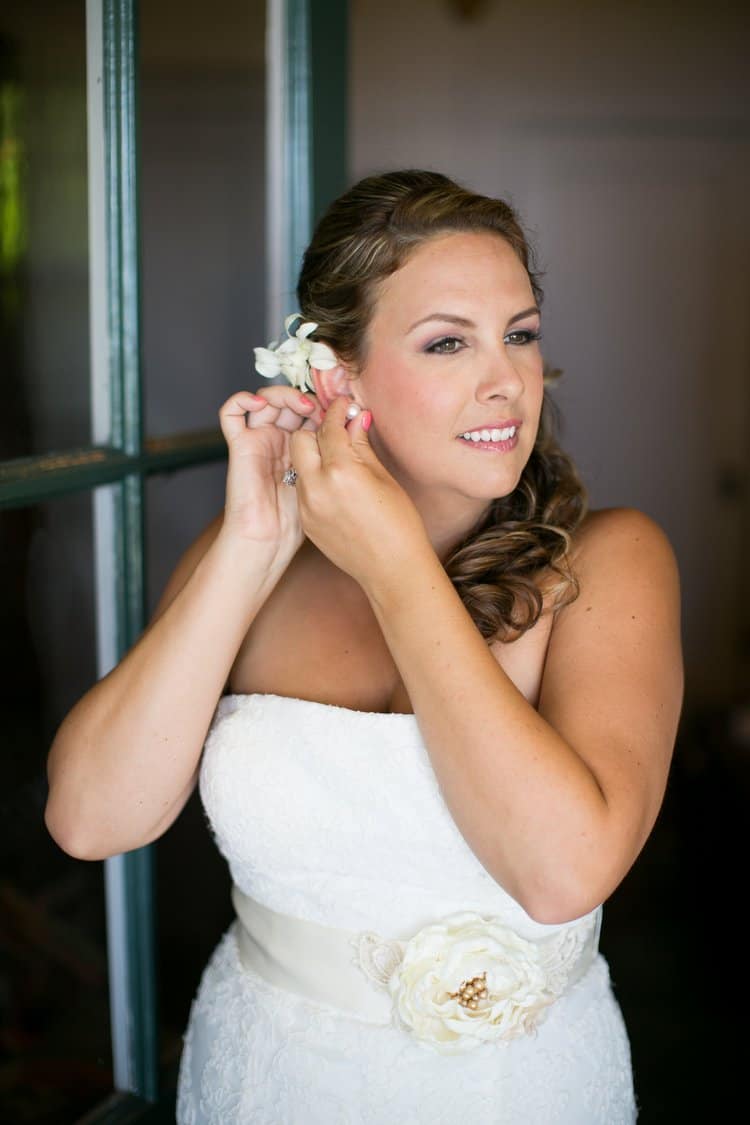 What were your sources of inspiration when choosing your colors and decorations?
The color palette was a no-brainer for me because I am obsessed with coral and teal. I always knew that I wanted those colors. We wanted a rustic, simple, and romantic feel to our wedding. My mom, bridesmaids, and I, made all the bridal bouquets and centerpieces. Because it was a destination wedding, I wanted to be able to create and take part in making our big day happen. It was so much fun getting together with all my girls the night before and putting together all the flowers and bouquets. I wanted our décor to be rustic and simple because our wedding venue was so breathtaking, it didn't need much extra. I wanted pops of color throughout, along with that rustic feel of the venue. I incorporated the rustic with burlap and mason jars. I also brought in a little touch of the wine country with the cork decorations that I made at home.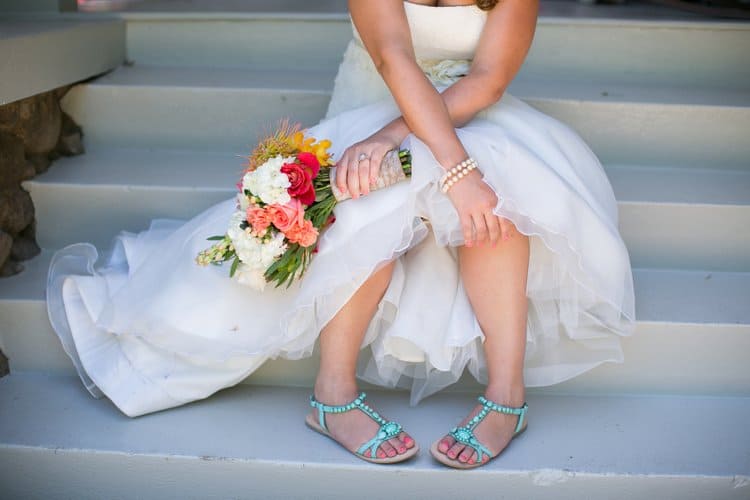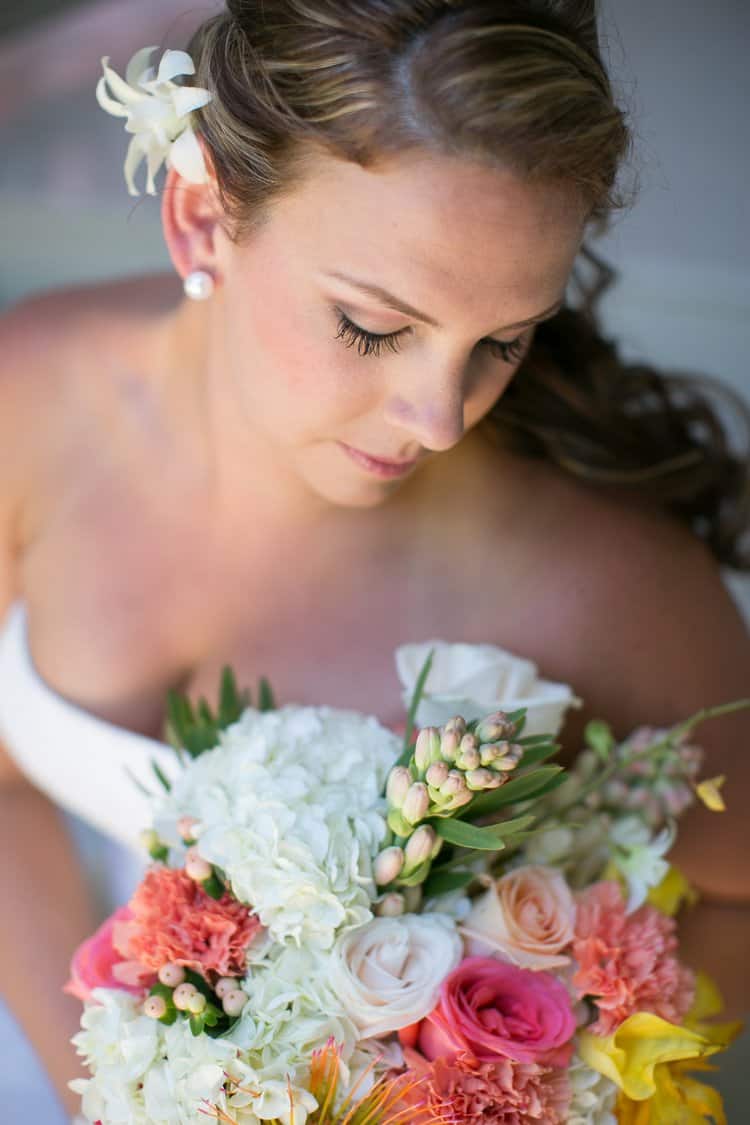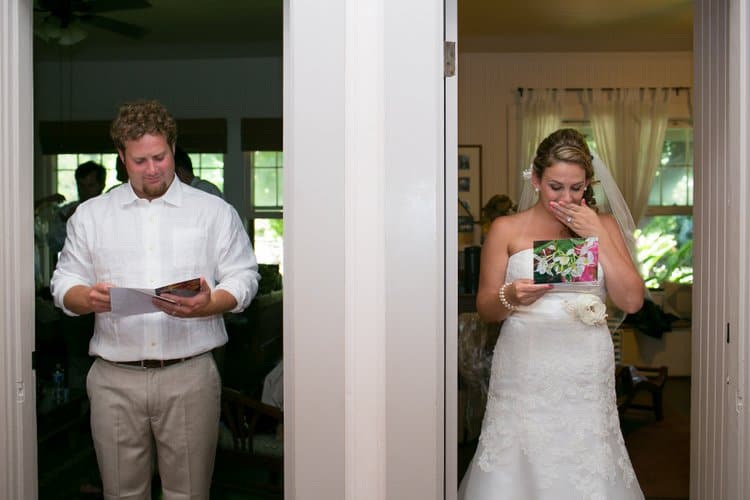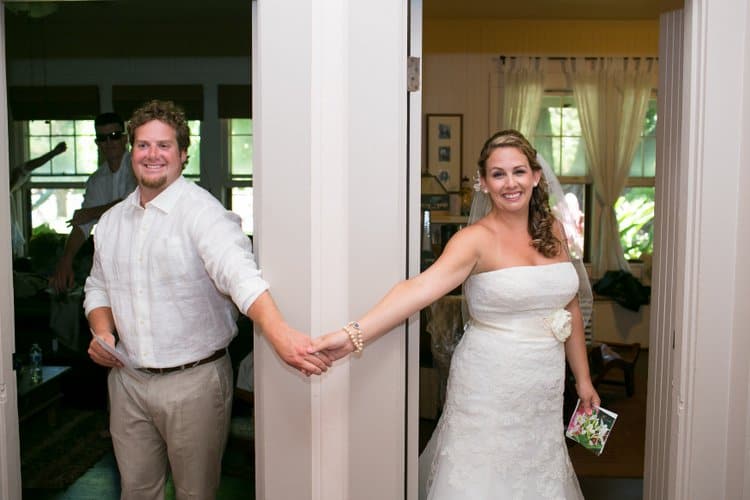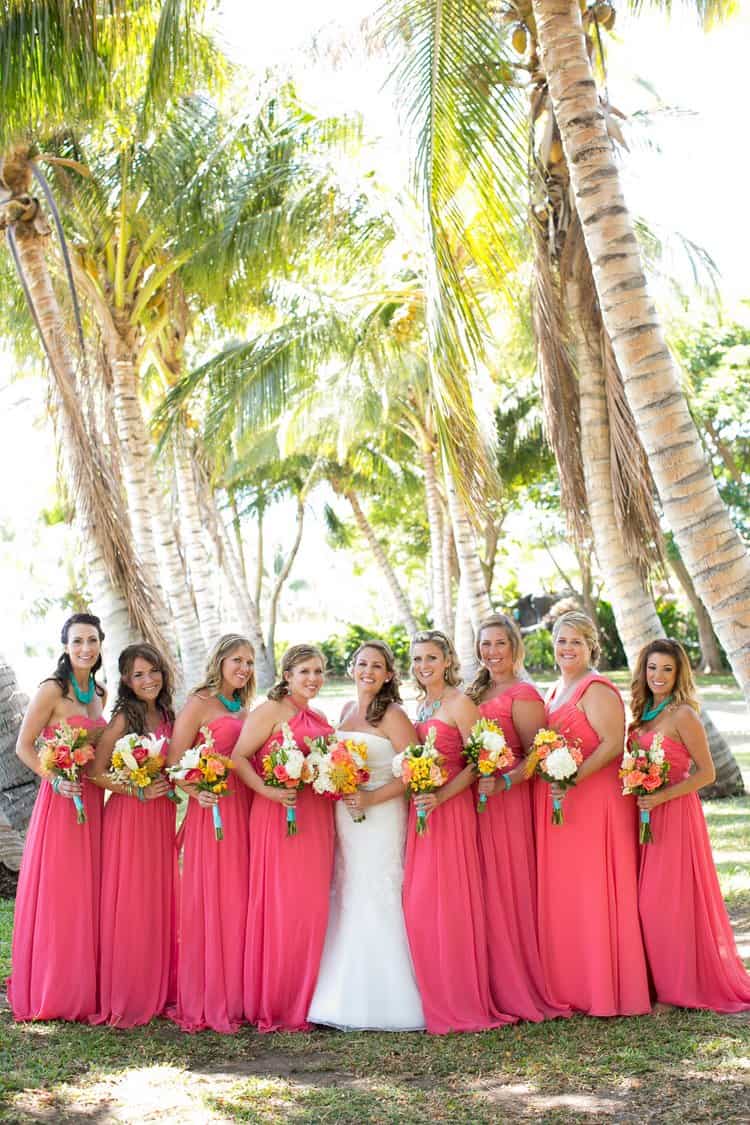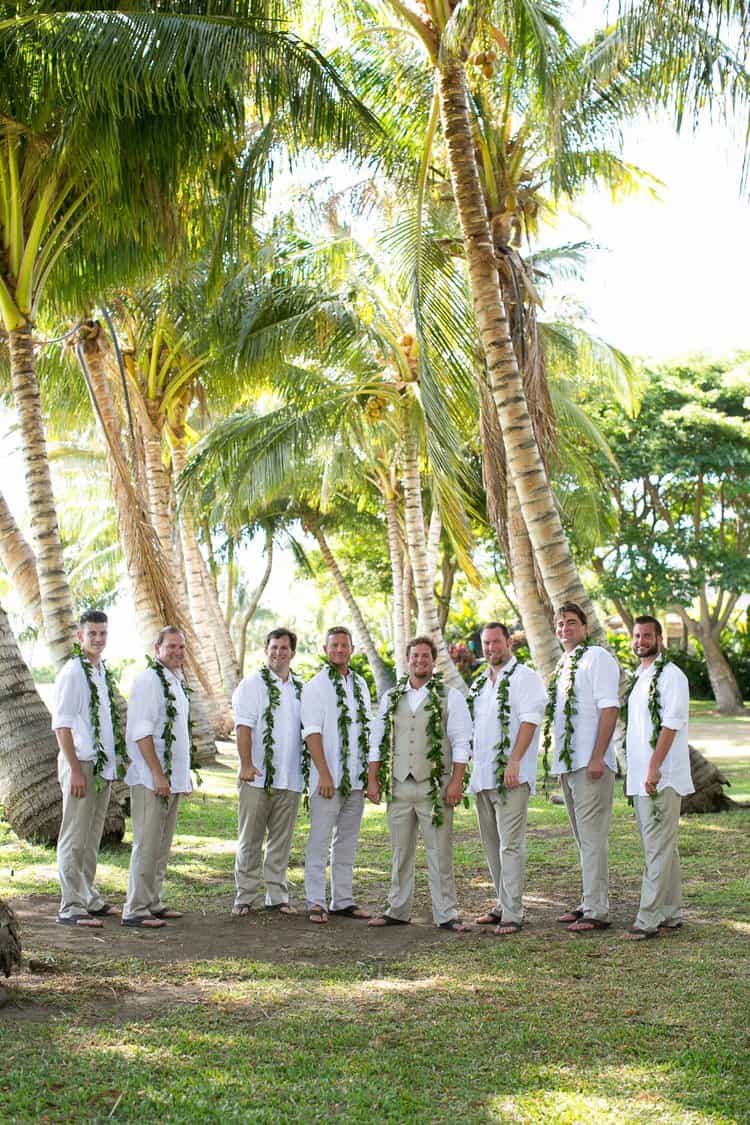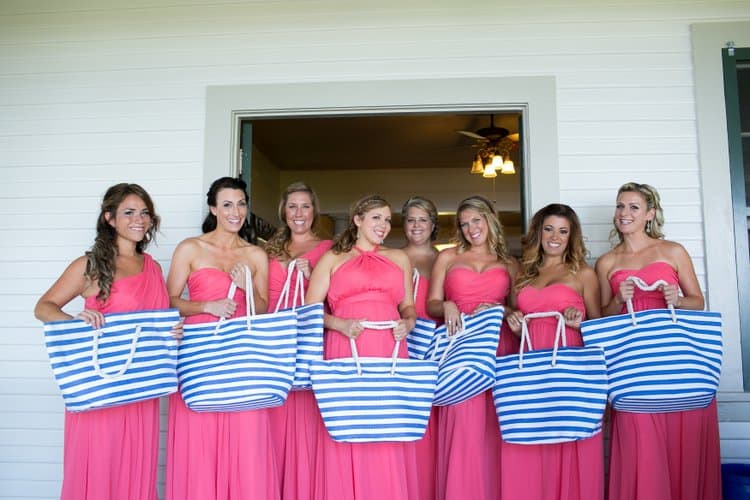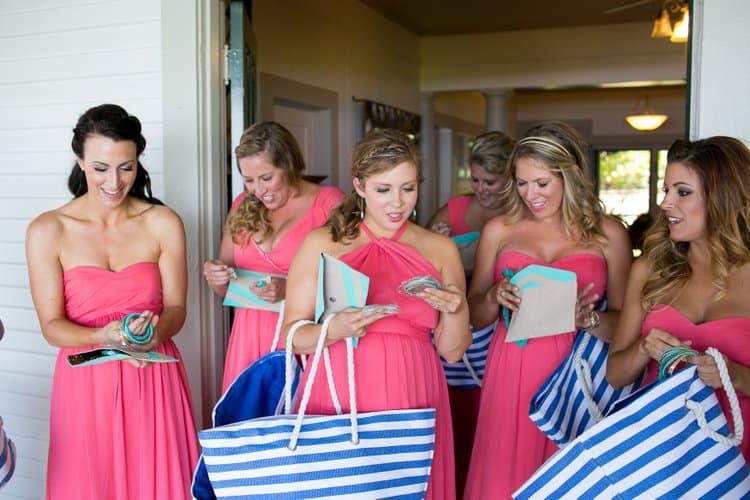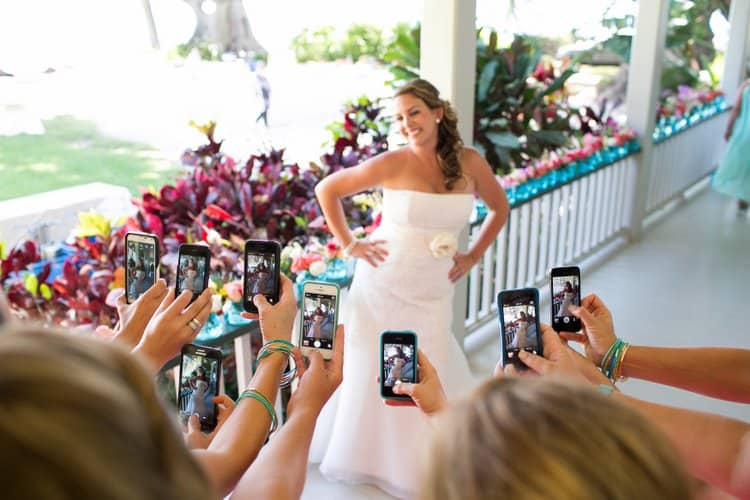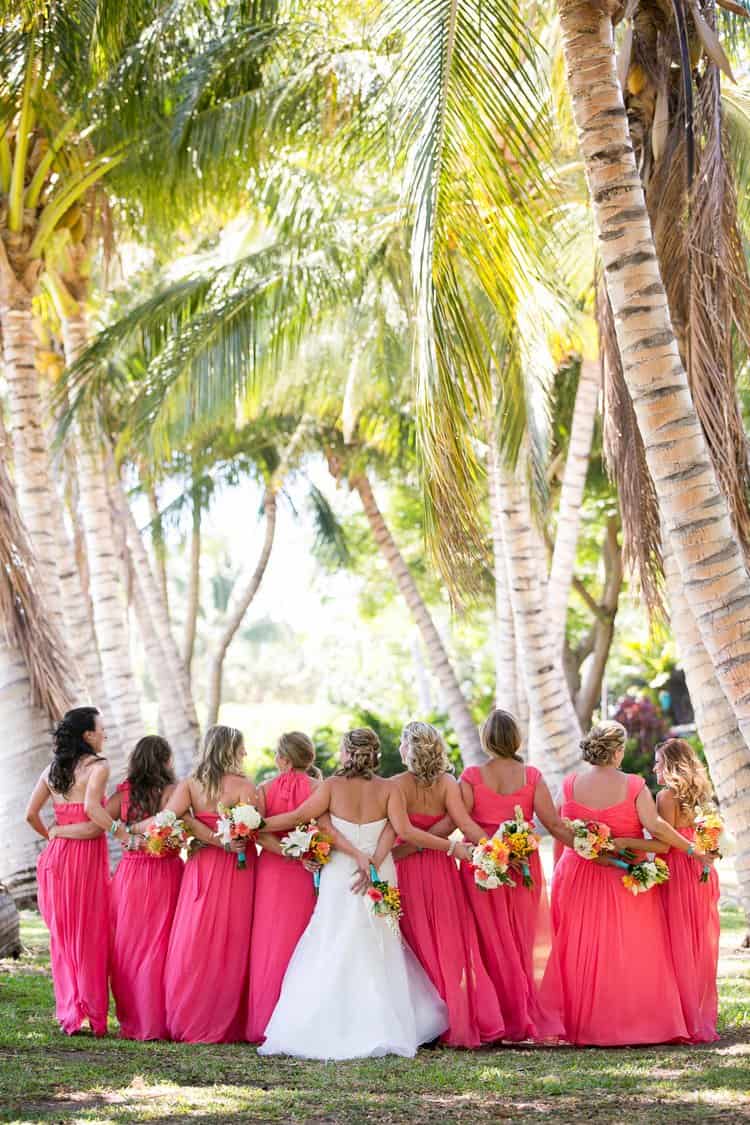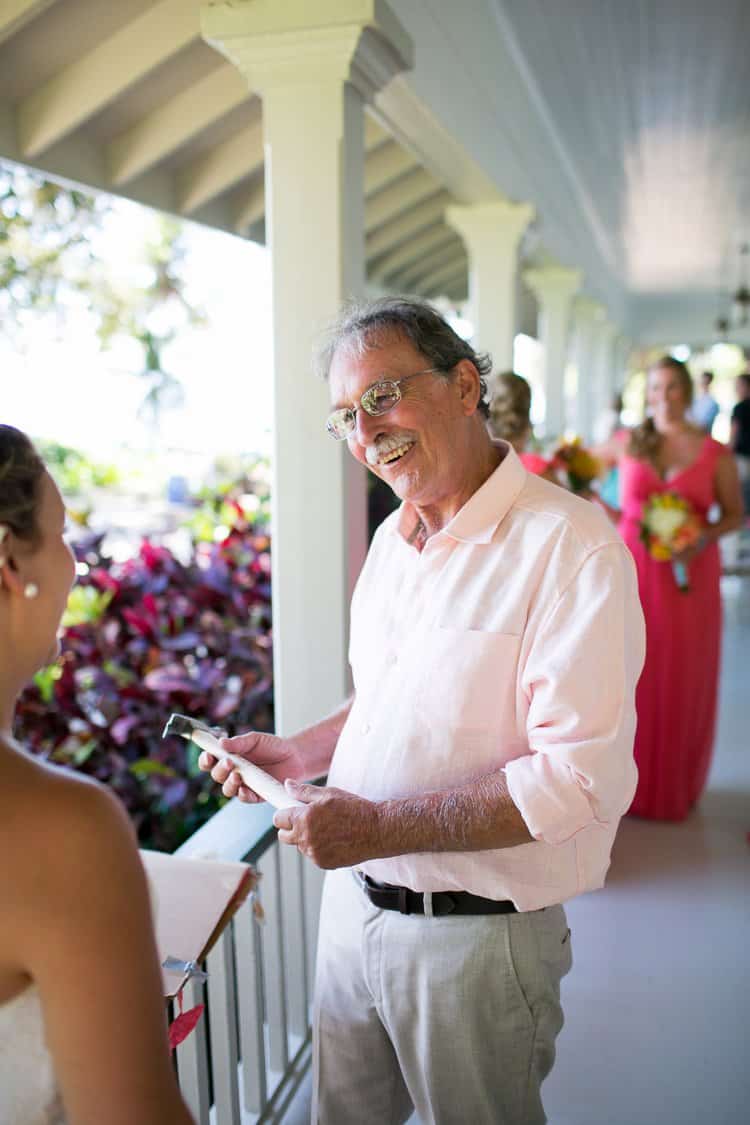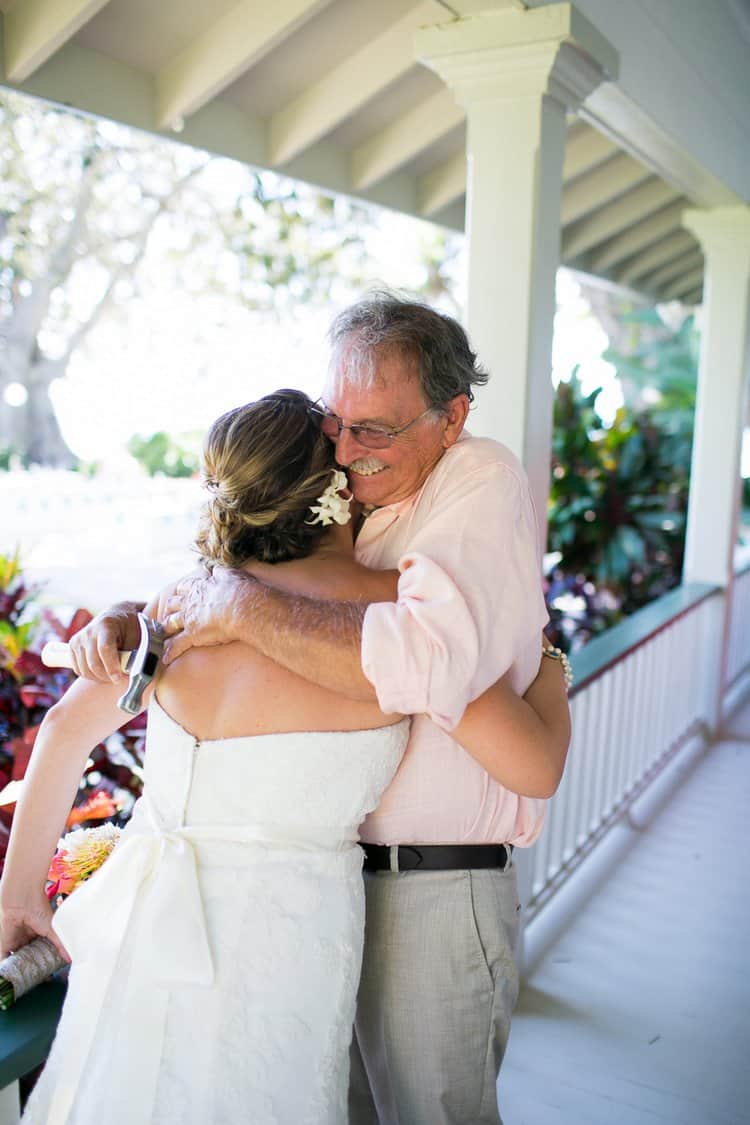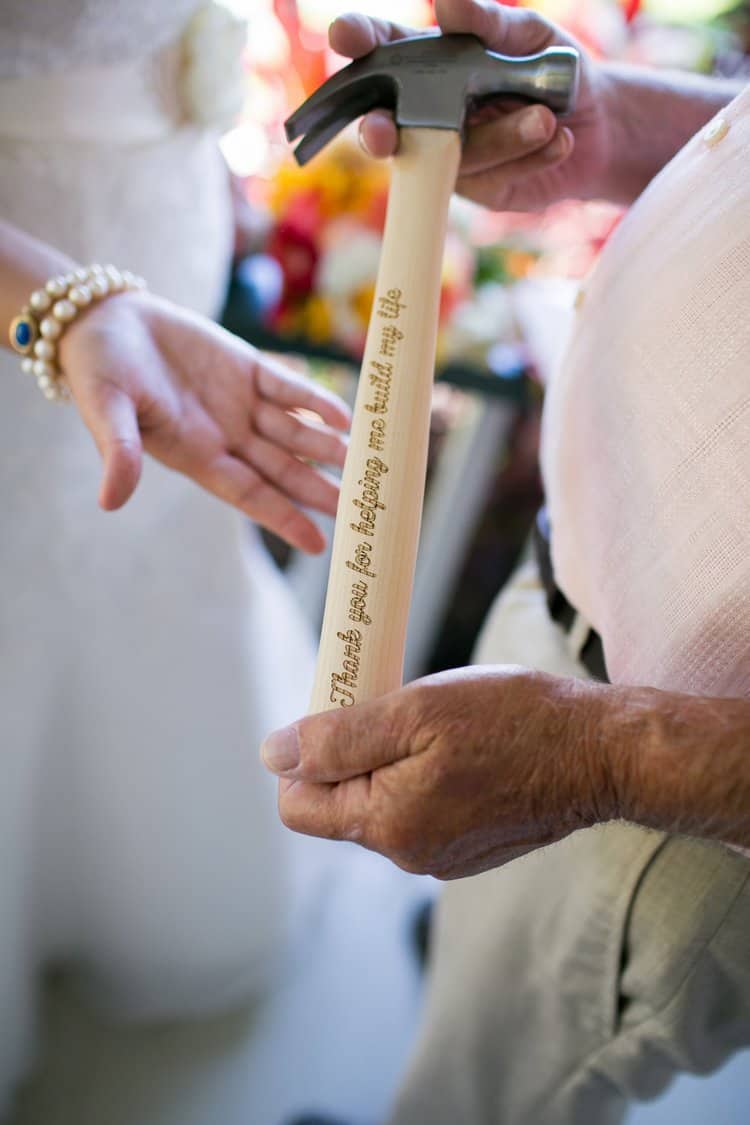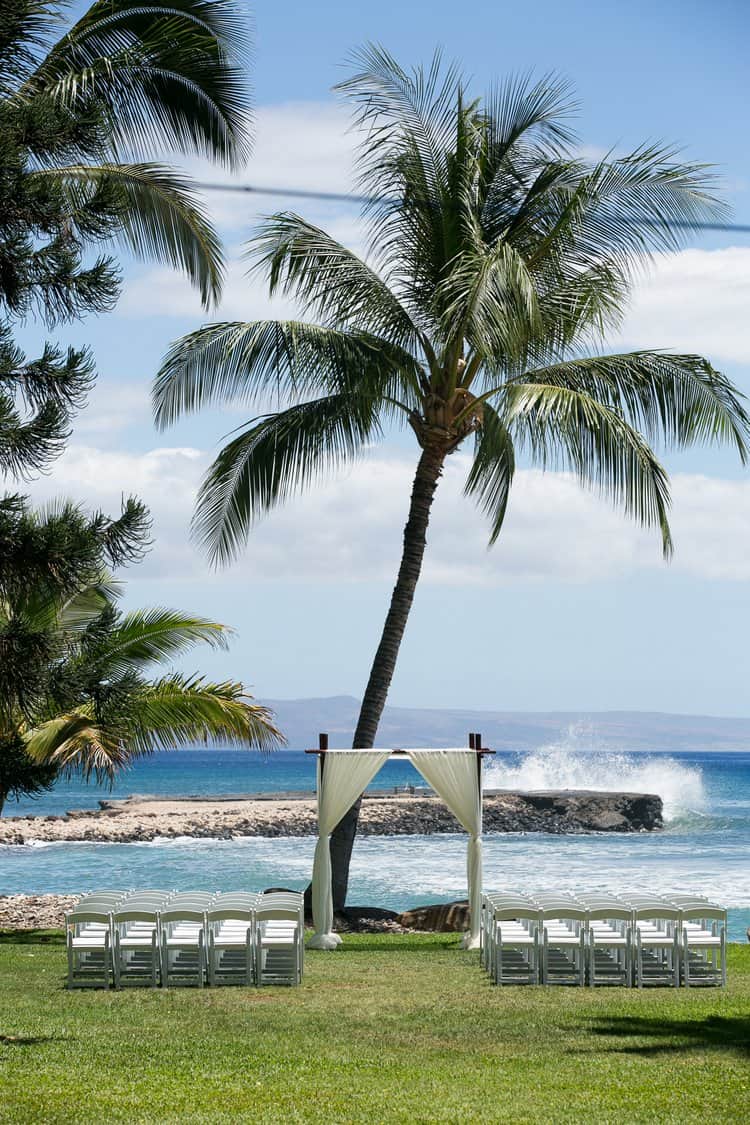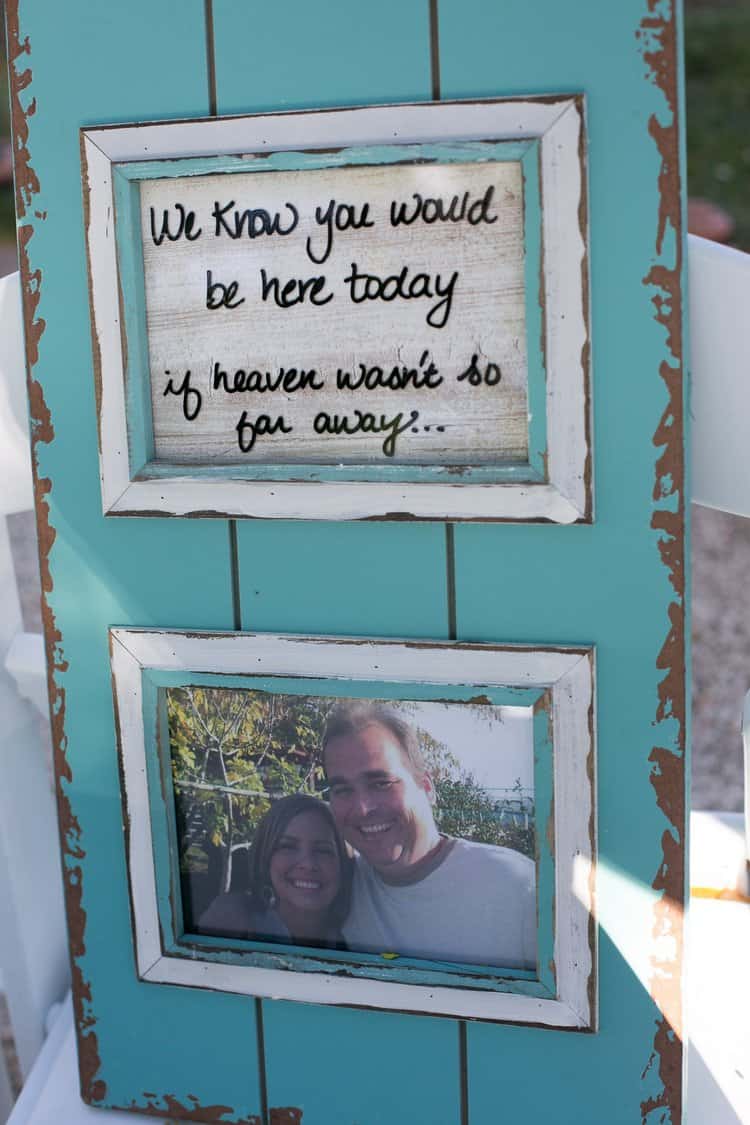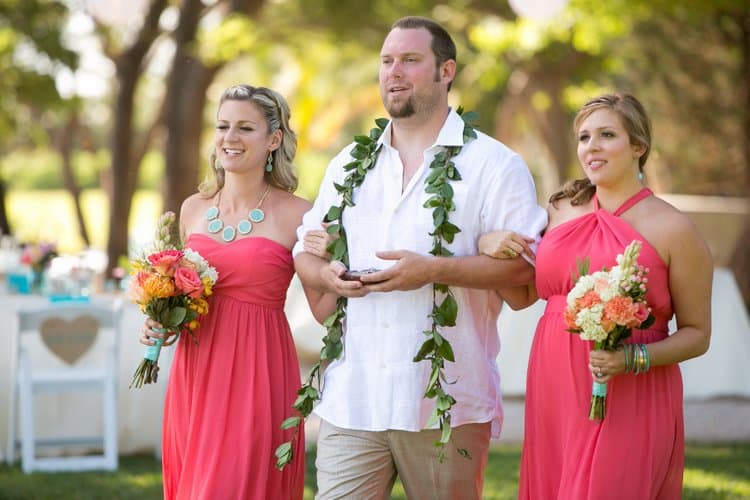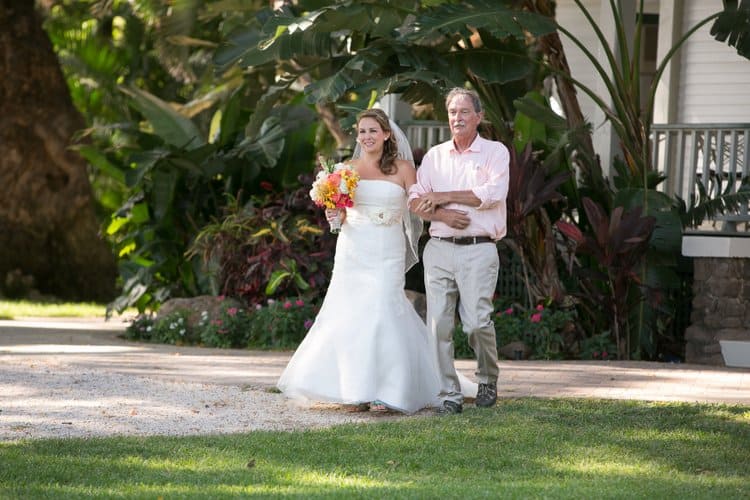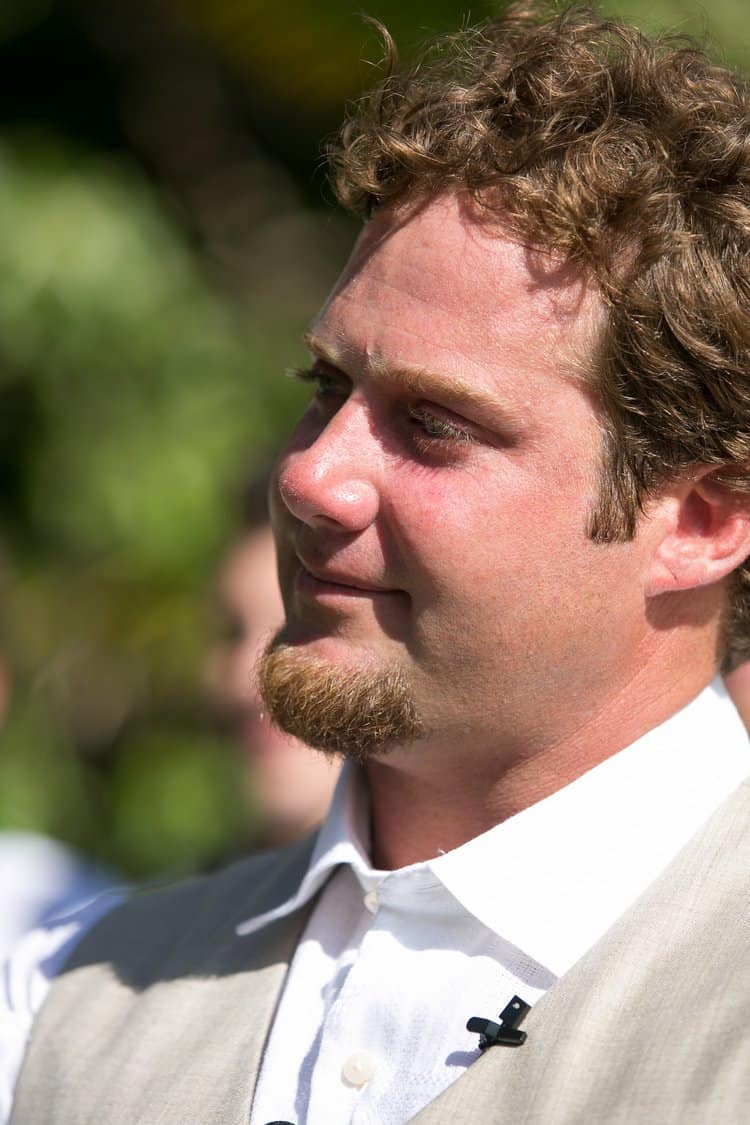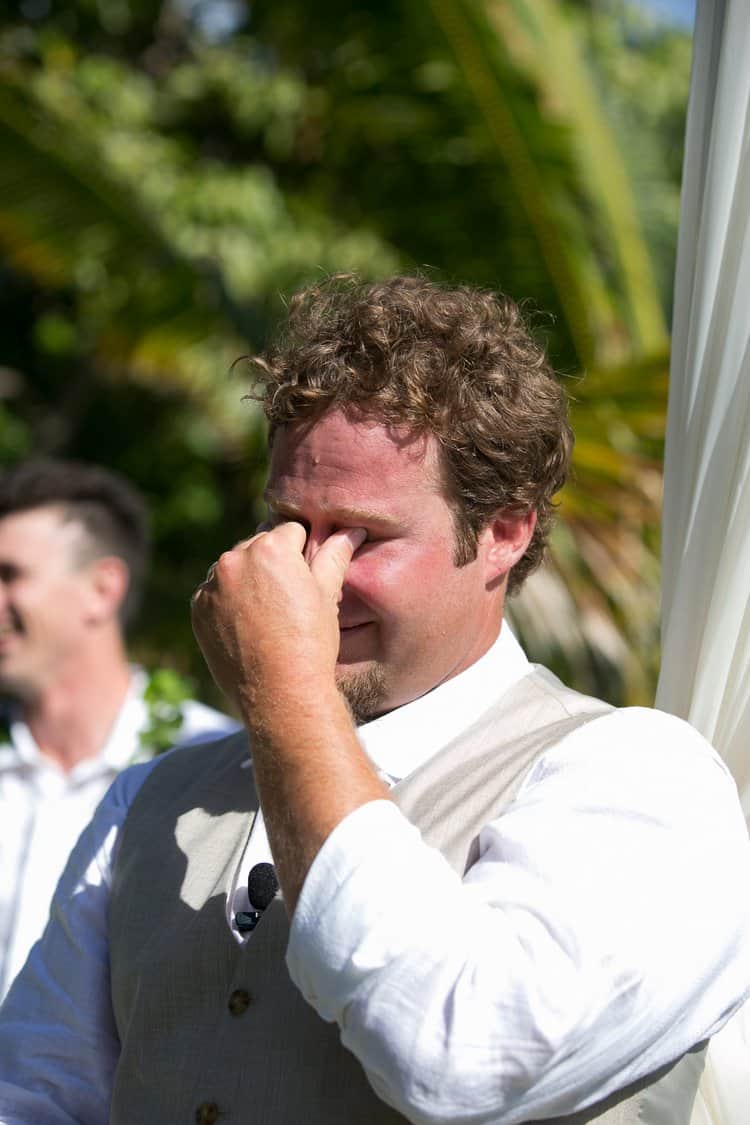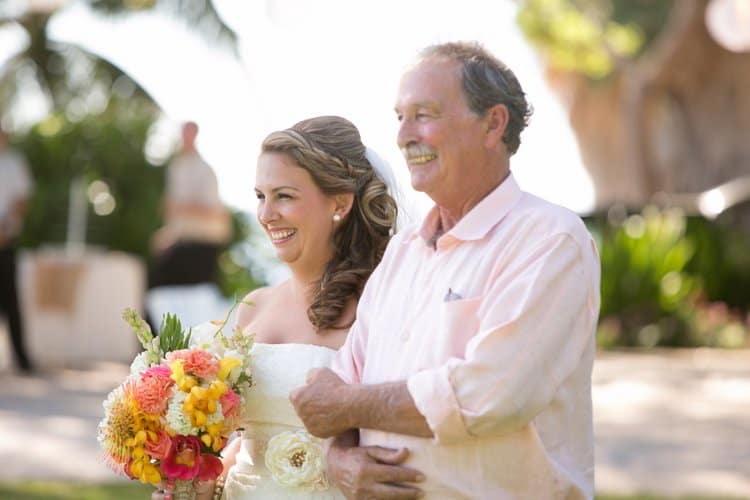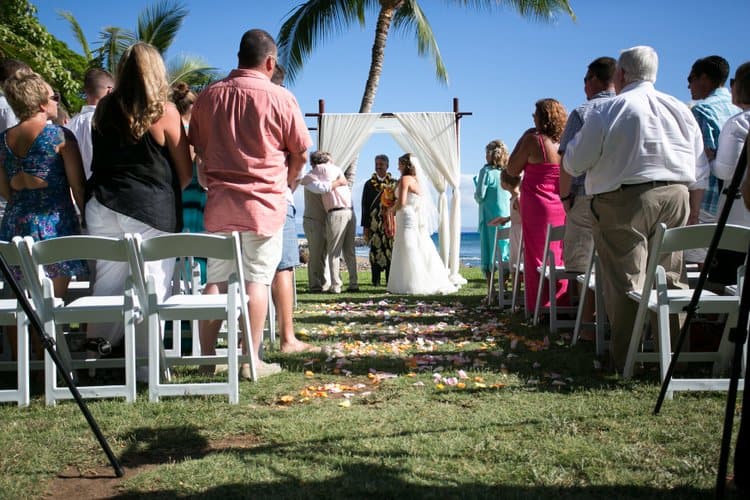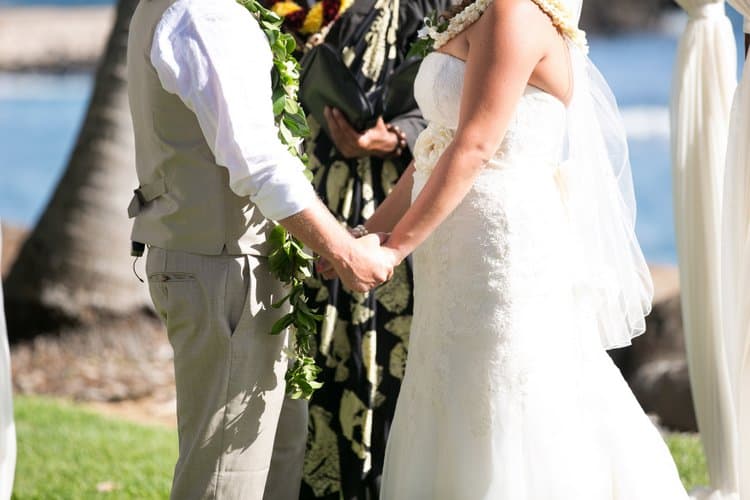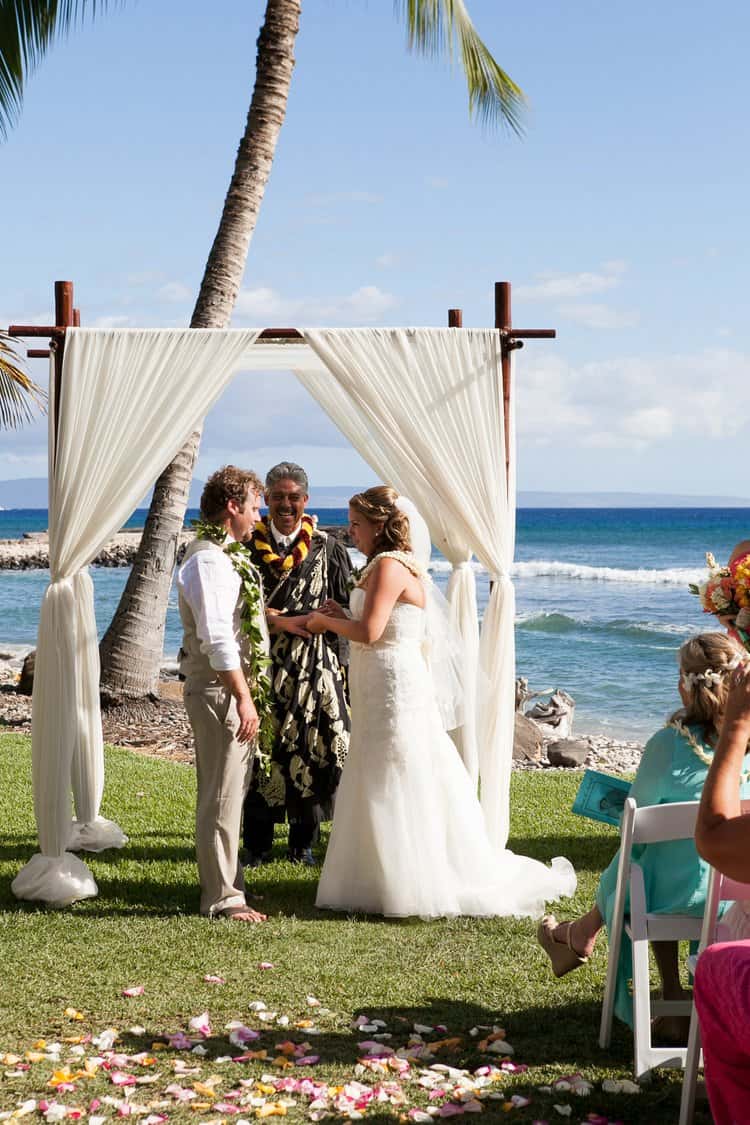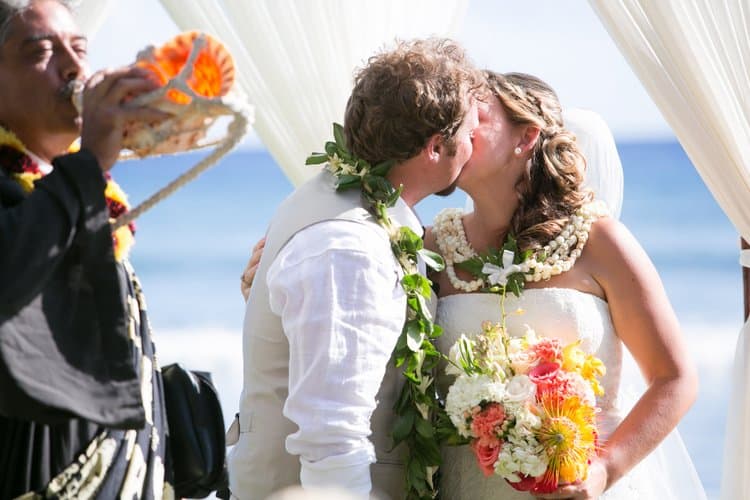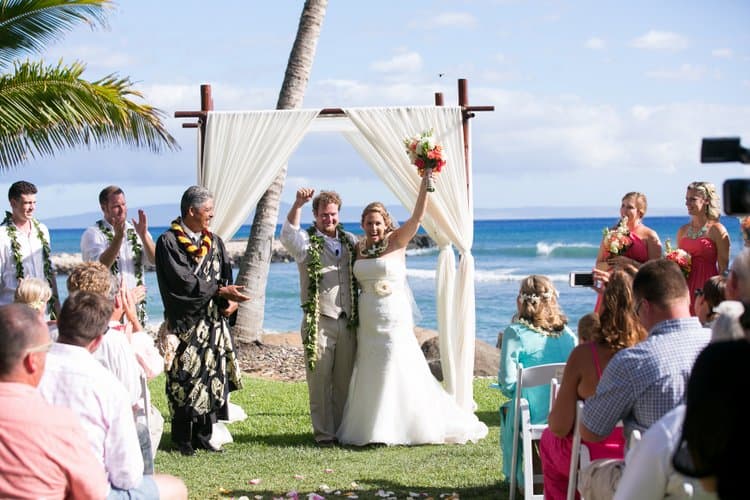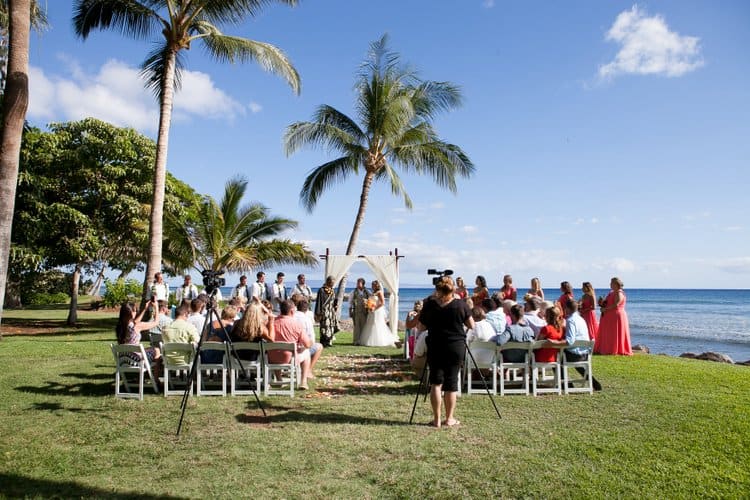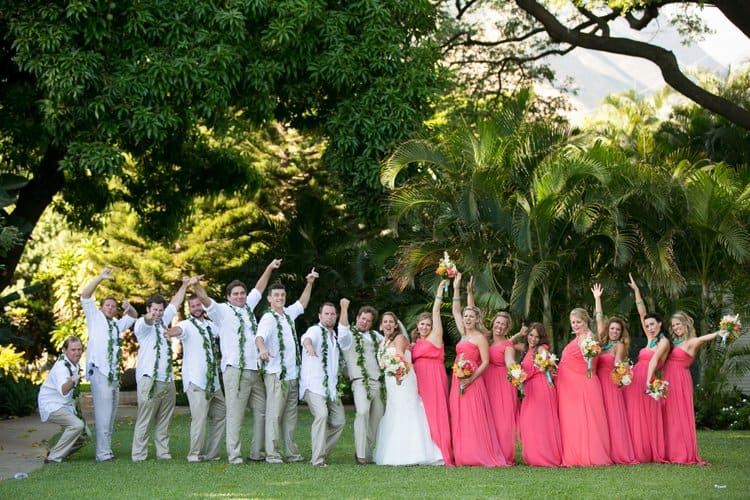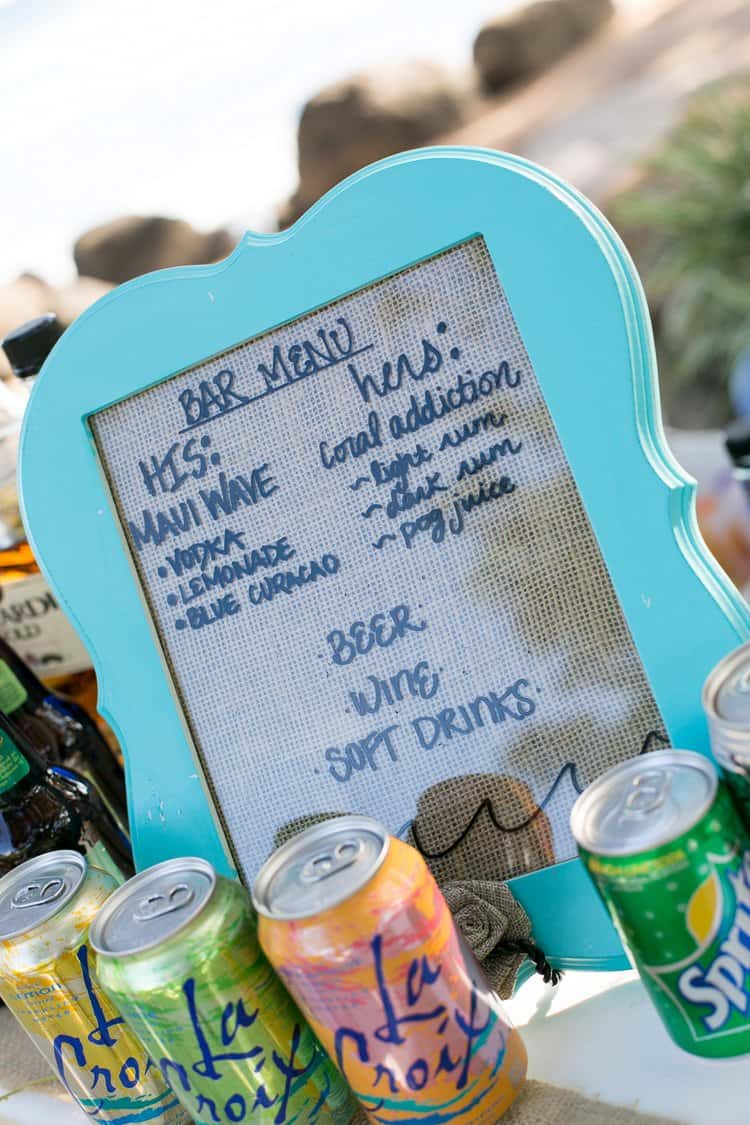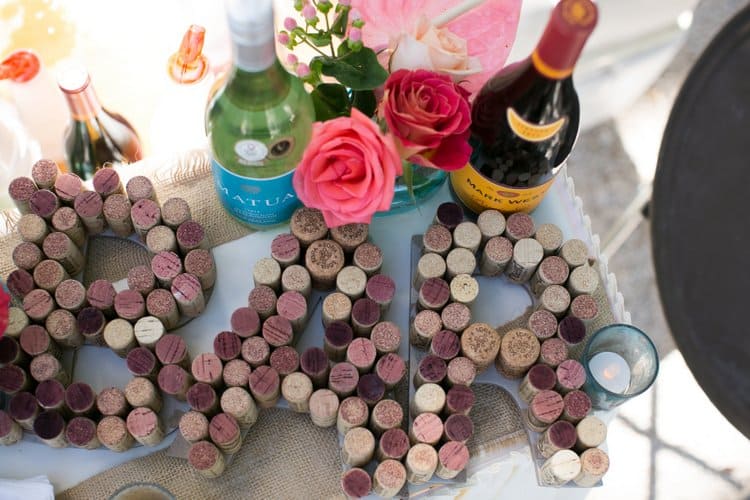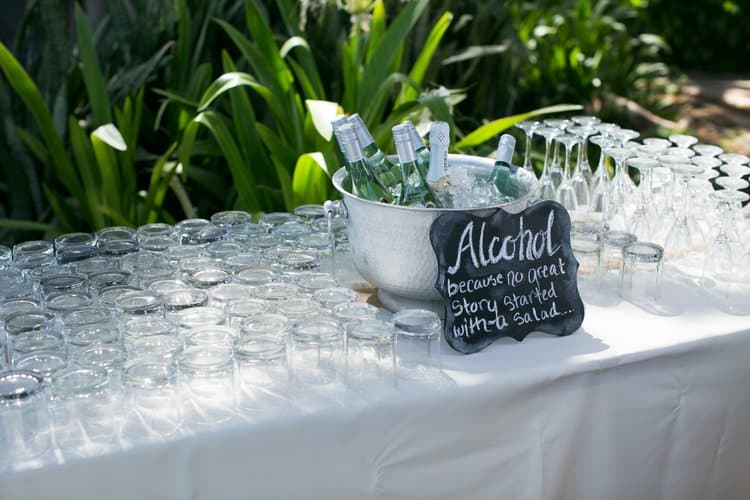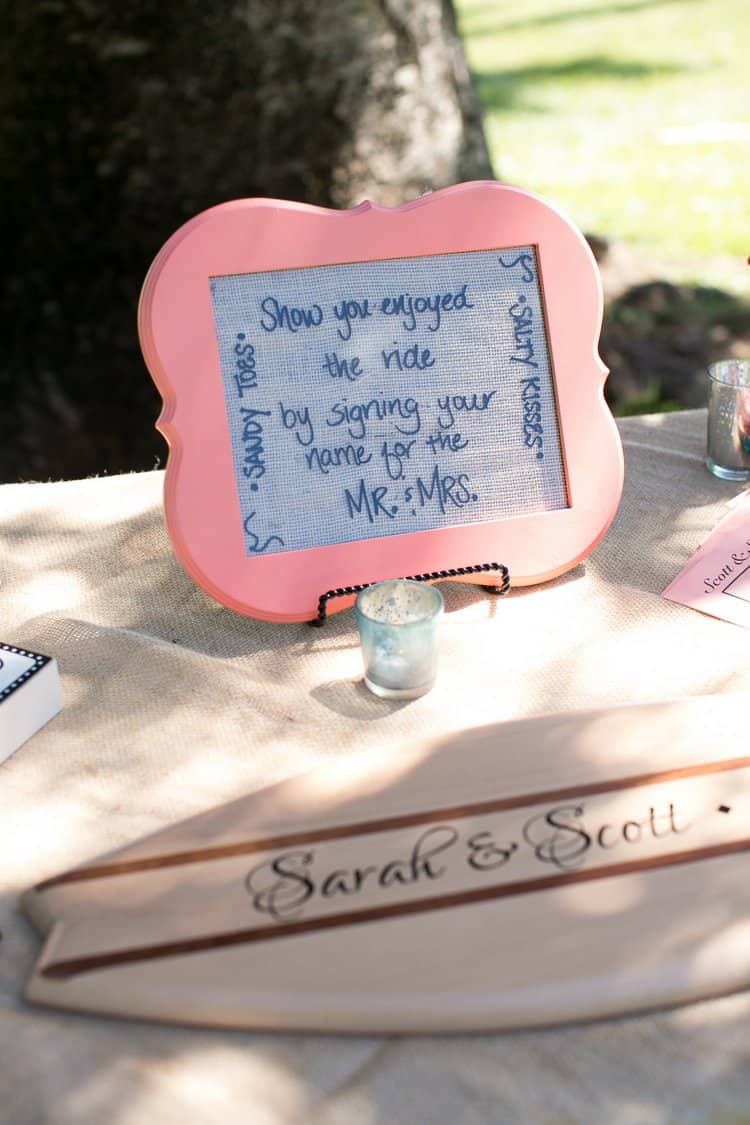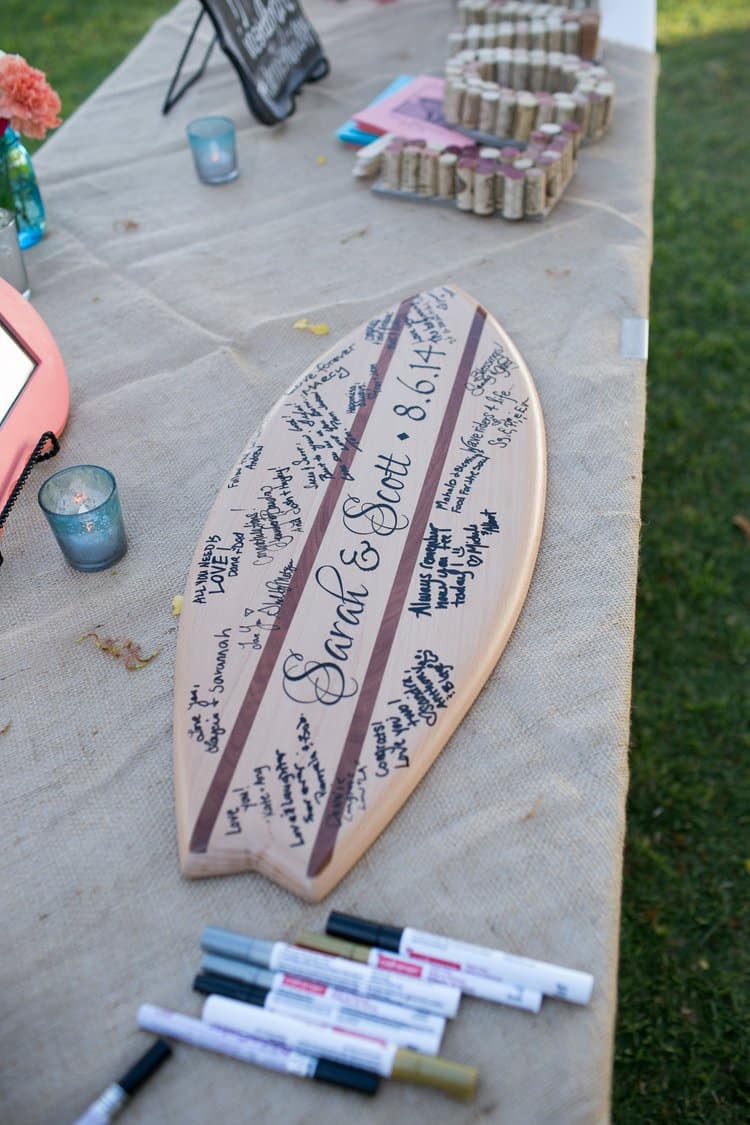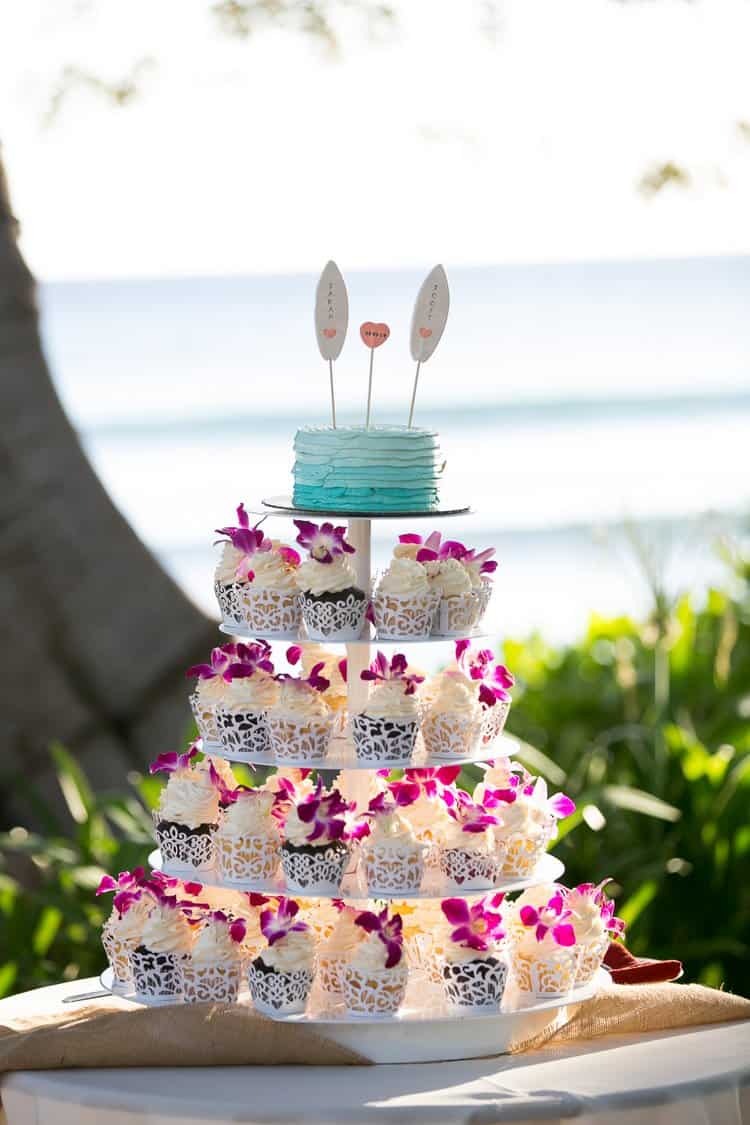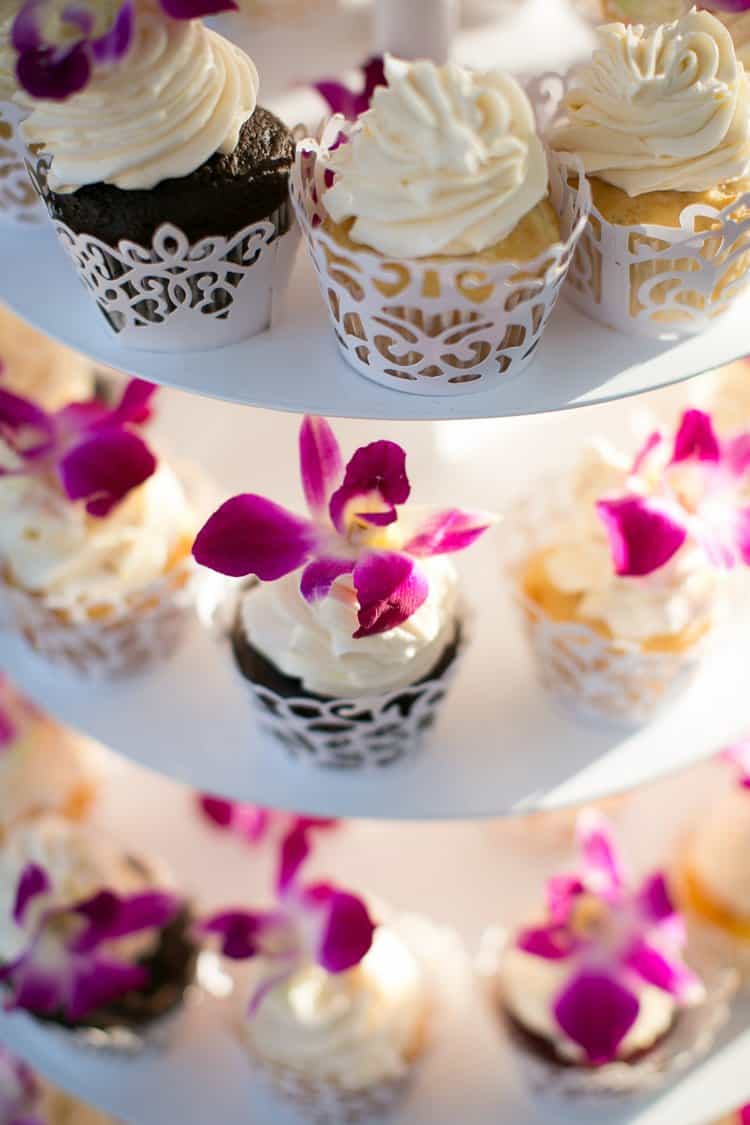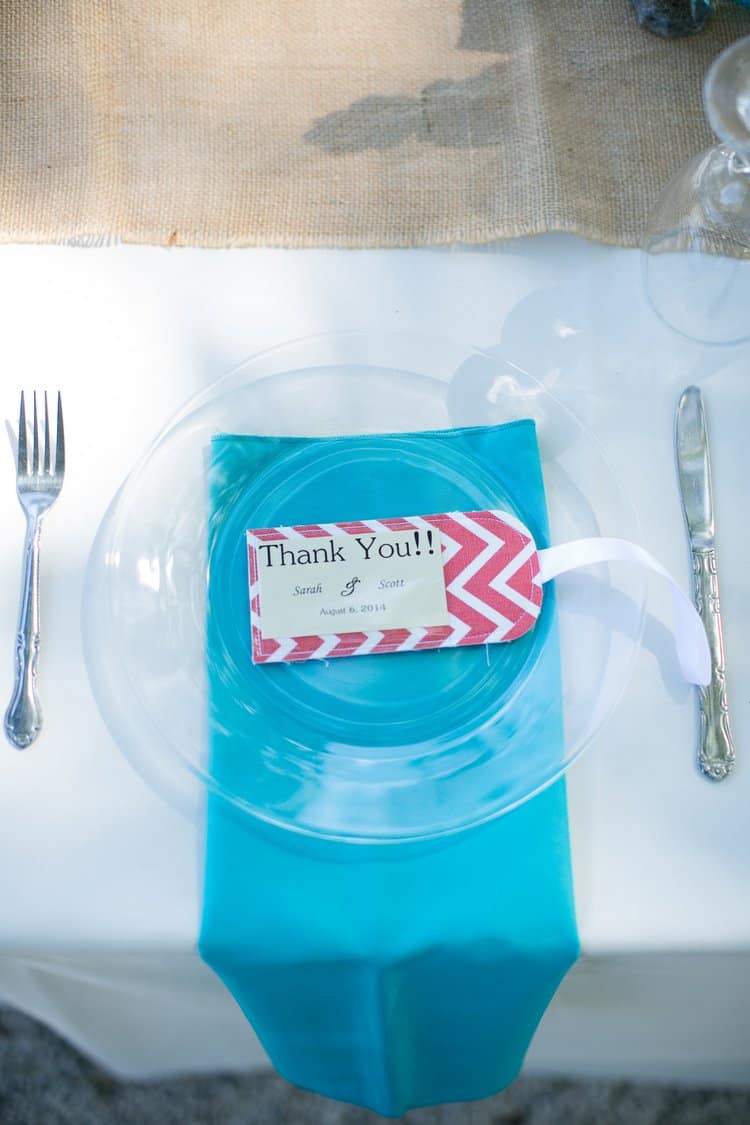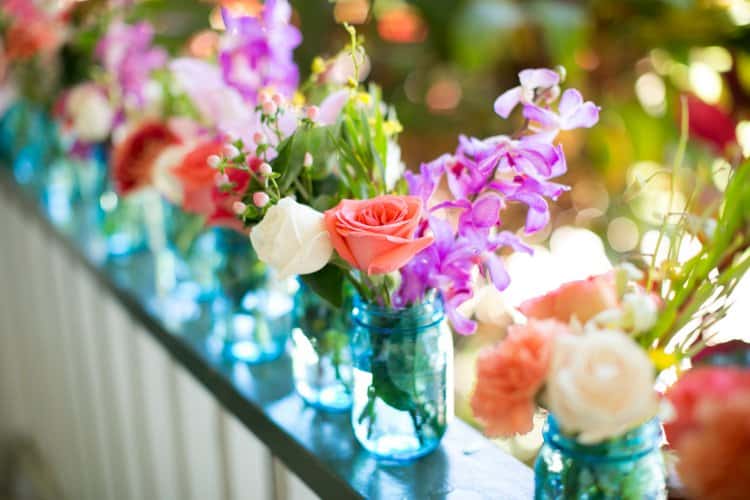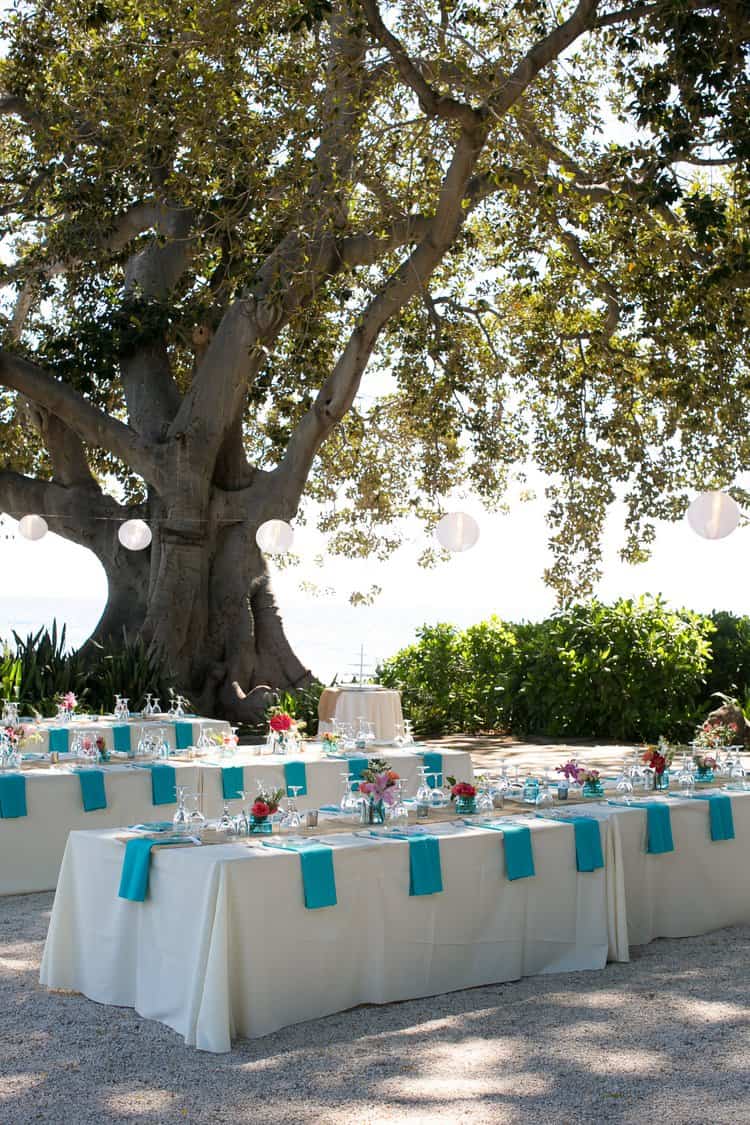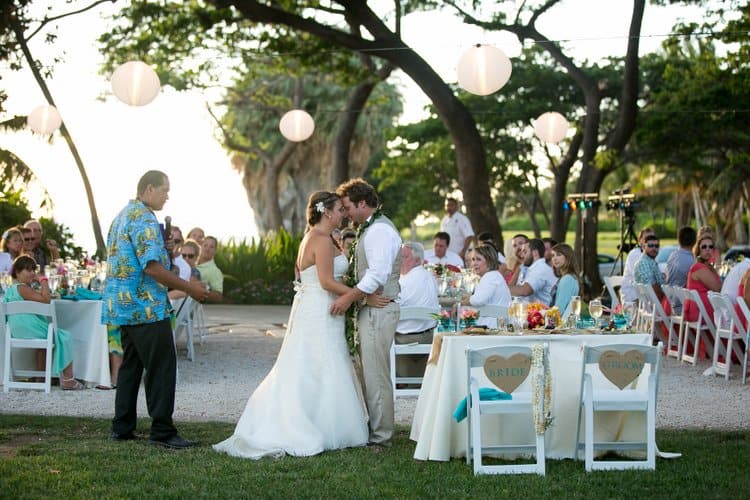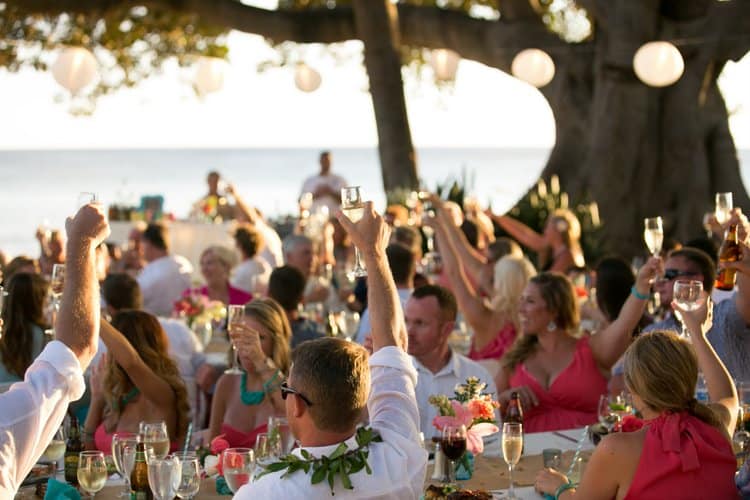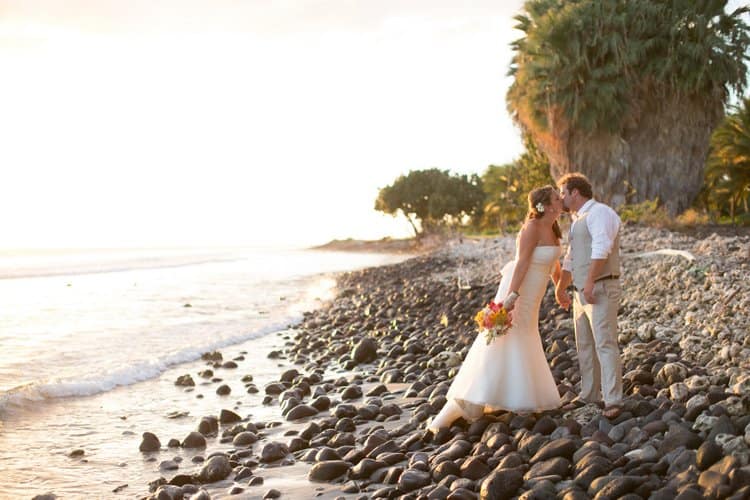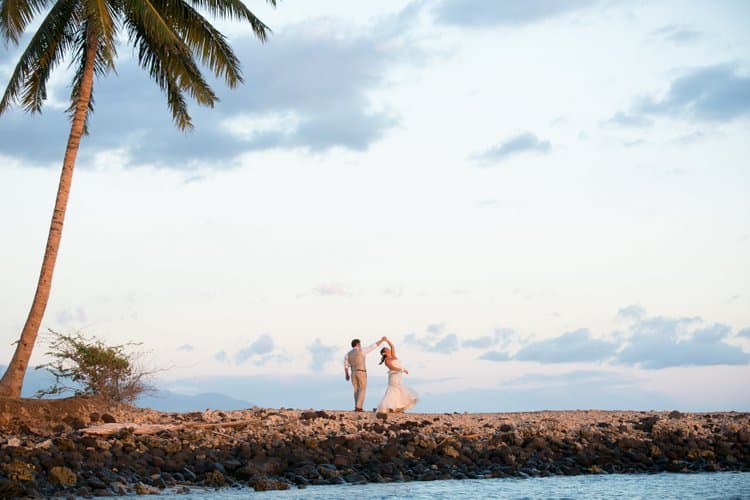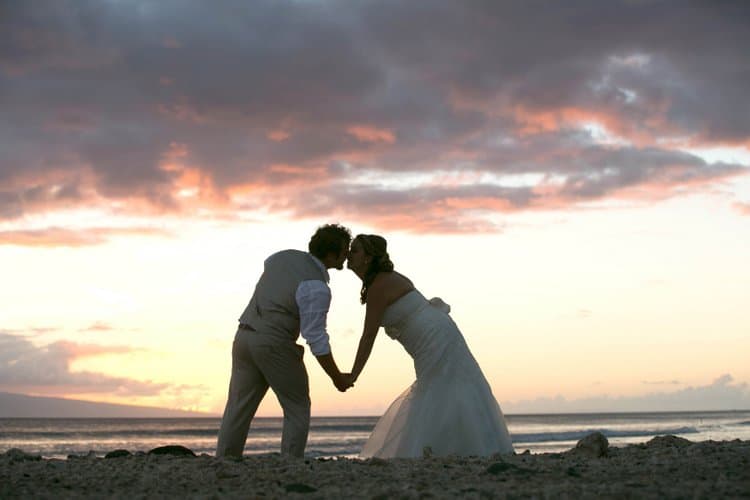 Real Destination Wedding Advice from the Bride
Why did you choose to have a destination wedding in Hawaii?
We always knew we wanted to get married on the beach. Both of us have a love for Maui. I remember going on vacation as a little girl and telling my parents that I wanted to get married in Maui. Like every girl, we look at wedding blogs and dream up our perfect wedding. I always saw Olowalu Plantation on blogs and thought it was the prettiest place to get married.
What was the craziest thing to happen at your destination wedding?
There were two category 2 hurricanes approaching Hawaii. We were at Costco getting our wedding stuff and everyone else was preparing for the storm. They thought we were crazy for only buying alcohol and nothing for the storm (lol)! But luckily, I didn't pay much attention to the news. I just prayed the storm would come after our wedding. And sure enough, the day after our wedding, the hurricanes hit the island. Some of our guests couldn't fly out until a few days after. And of course, they weren't complaining! 🙂
What was the best part of having a destination wedding?
I loved every aspect of having a destination wedding! First off, it was so much fun and all of our guests had a blast! We let them explore and didn't have a ton of activities planned for them, so they could enjoy their vacation too. I think that a destination wedding allowed everyone to feel relaxed and have the best time!
What is your advice for others planning a destination wedding?
Have fun. And make sure your guests know how much you appreciate them flying the distance for your special day.
Vendors
Photographer: Jennifer Bagwell Photography
Venue: Olowalu Plantation House– Donna Poley
Bride's Dress: Wtoo
Bridemaid Dresses: Little Borrowed Dress
Catering/Wedding Coordinator- Tina Digman at Food For The Soul
Groom/Groomsmen Attire: Tommy Bahama
Featured:

Unique Poolside Bachelorette Party Inspiration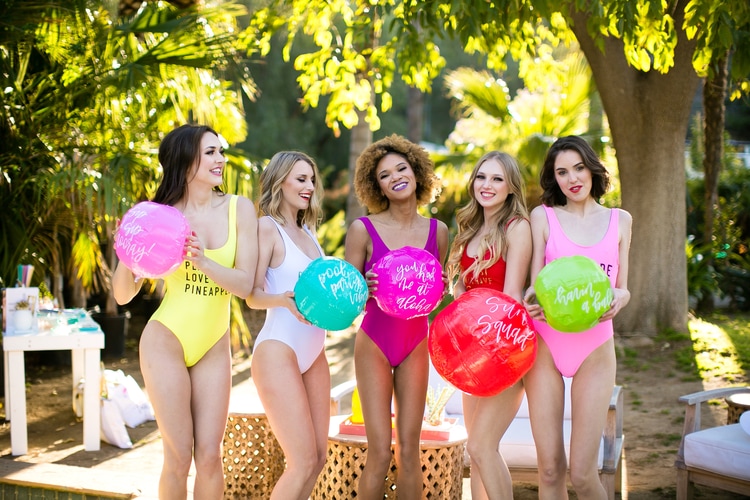 This unique tropical poolside bachelorette party is #GOALS! The décor was tropical, colorful and fun – bringing a cheery vibe that set the tone for a flawless and relaxed day. There were tons of personalized details –from sunscreen and chapstick, to soda and champagne, sun hats and fans, magazines, personalized tumblers, and even a wet bikini bag to hold their suit while they slipped into some adorable "Bride's Beaches" cover-ups. Of course, what's a good party without some fun games? Tons of fun ideas in this post. Read more
Featured:

New Orleans Destination Weddings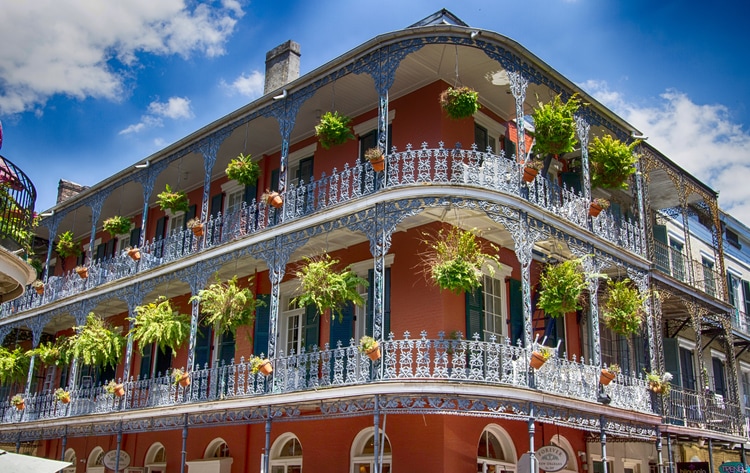 Here at Destination Wedding Details, we've seen it all: weddings at the beach, in the mountains, in the desert, and in pretty much every country. ALL beautiful, mind you… but through our years of observing what exactly makes for a GREAT wedding, we've surmised this: it must be FUN for you and your guests. So, ask yourself this: what city is more fun than New Orleans? Read our full post to discover when, where and how to get married in NOLA.
Cynthia is the founder and editor of Destination Wedding Details.She has over 15 years experience in the Marketing and Event industry and launched Destination Wedding Details in 2010, shortly after planning her own destination wedding. Cynthia uses her experience and genuine passion, to inspire brides who are planning their dream wedding away from home.