Agnes & Jimmy sort of eloped- they just brought 25 of their closest friends and family with them! They all cruised from New York and landed in Nassau on Thanksgiving Day. Their intimate ceremony was on Cabbage Beach and then portraits were done at the gorgeous French Cloisters at The One And Only Ocean Club in Nassau. It's a French monastery that William Randolph Hearst purchased and imported and was eventually rebuilt on the island. It is such a gorgeous destination wedding venue and I am so honored to share it with you today. A huge thanks goes out to Caroline & Evan Photography for sending us this beautiful album and telling us a little more about their experience shooting this intimate wedding in Nassau.
It was a windy day- 35 mph gusts to be exact – and I was almost sure that there was a tropical storm no one told us about. We met the wedding party at the cruise pier and boarded the tour bus to head to the private beach. I loved the setup so much- a circular arrangement of chair for all the guests. The wind was so crazy that all the guests ended up staying around the bride and groom so they could hear the vows! Agnes had a quick DIY bouquet of Bougainvillea made on the fly by a guests so she had something to carry. The gardens really are the most amazing place- something that you can tell didn't originate on the island but somehow belongs right there with the sounds of the sea and smell of salty air.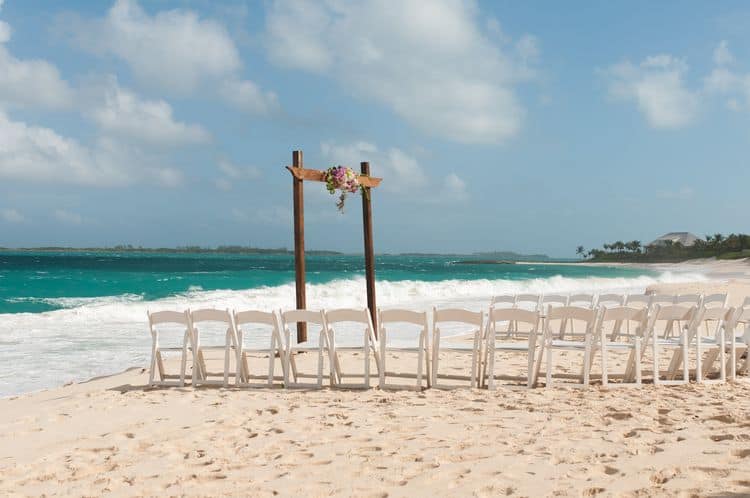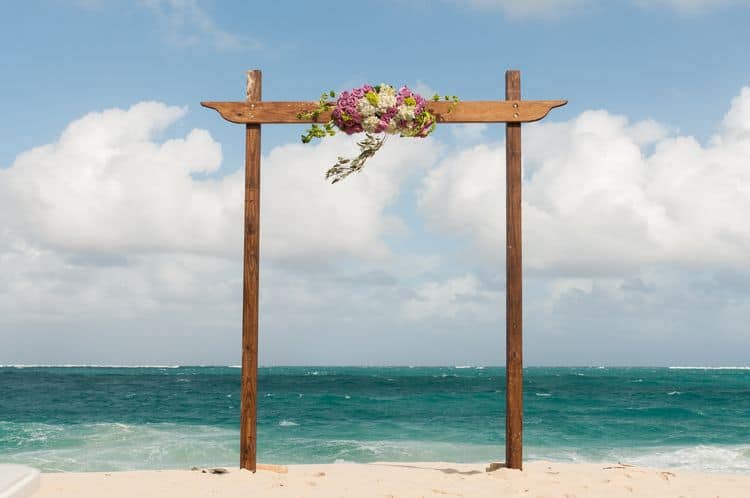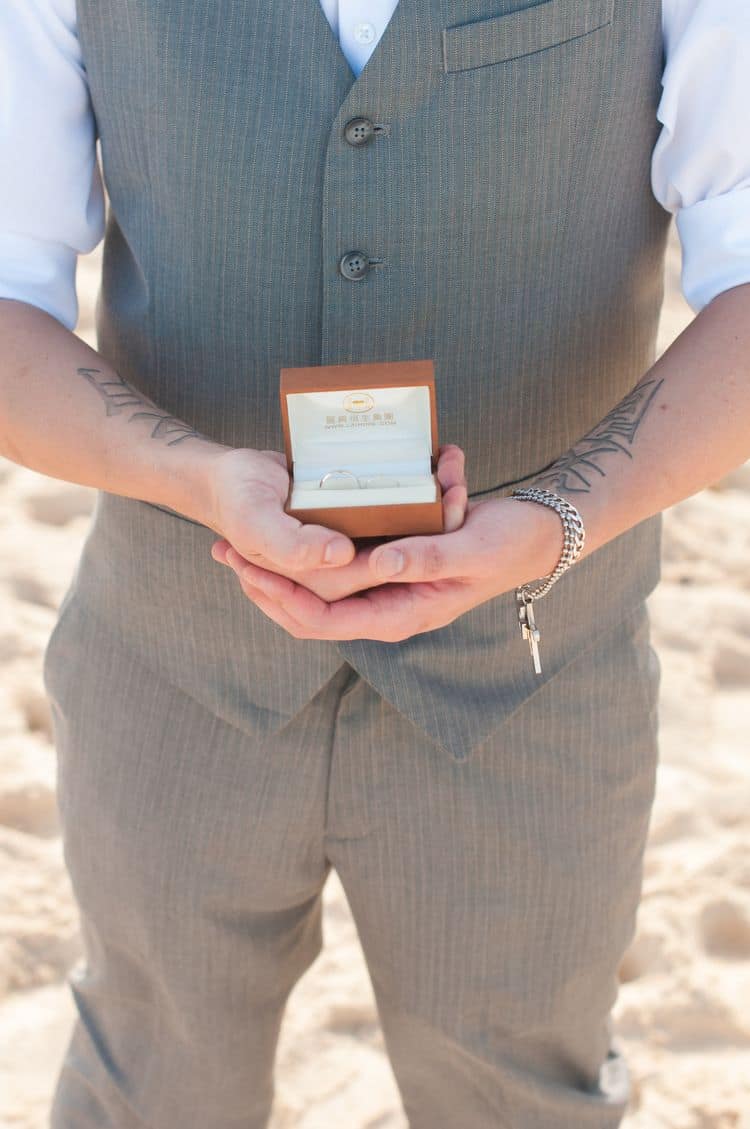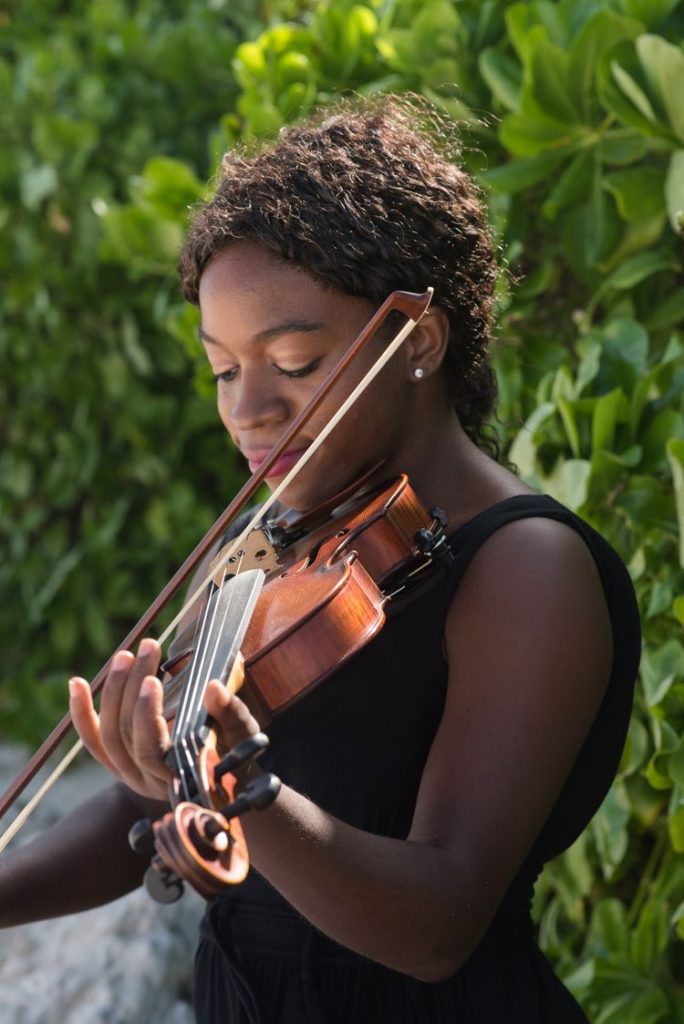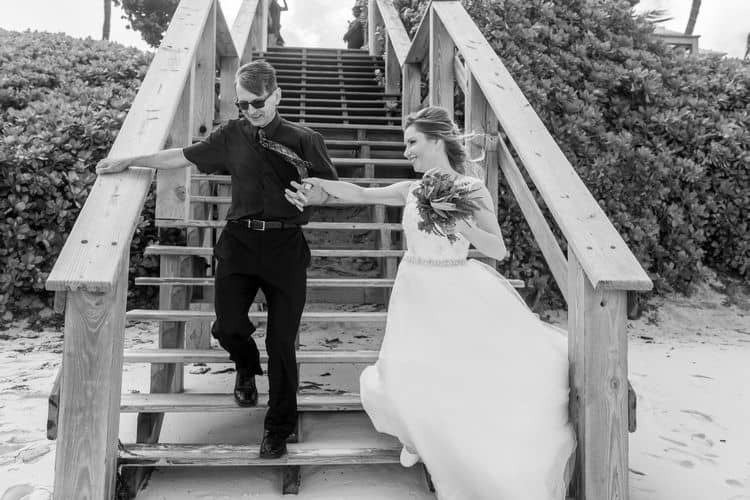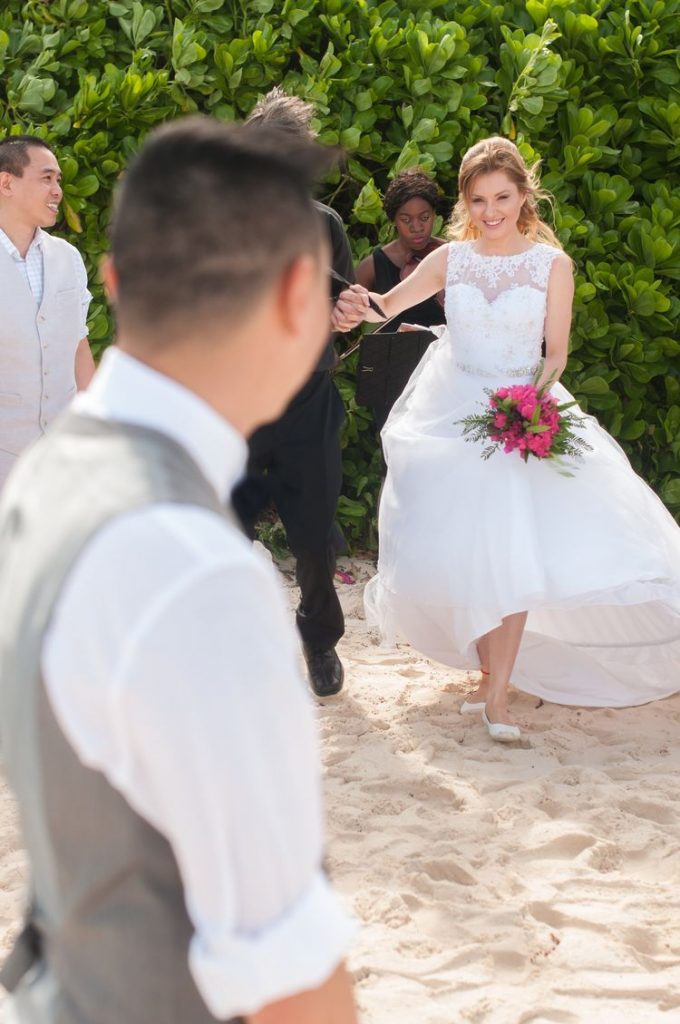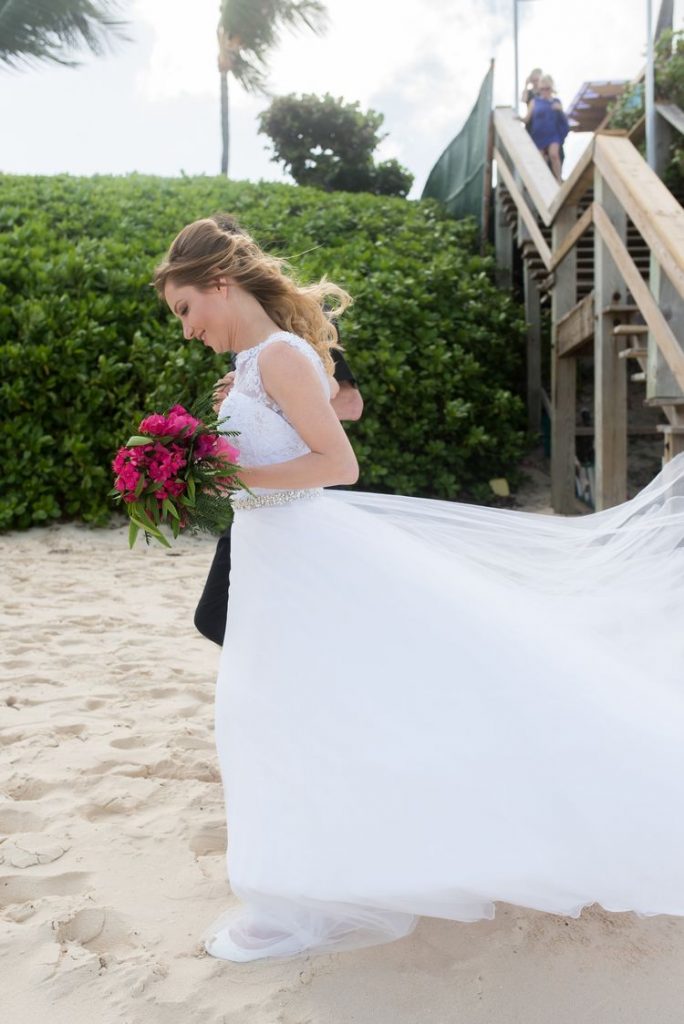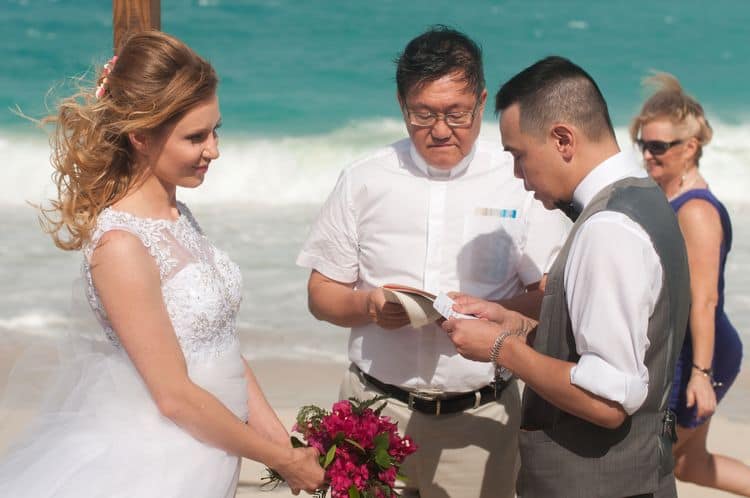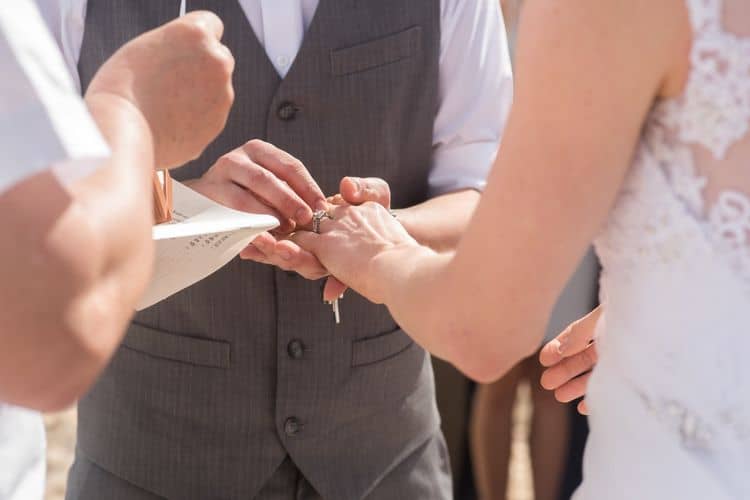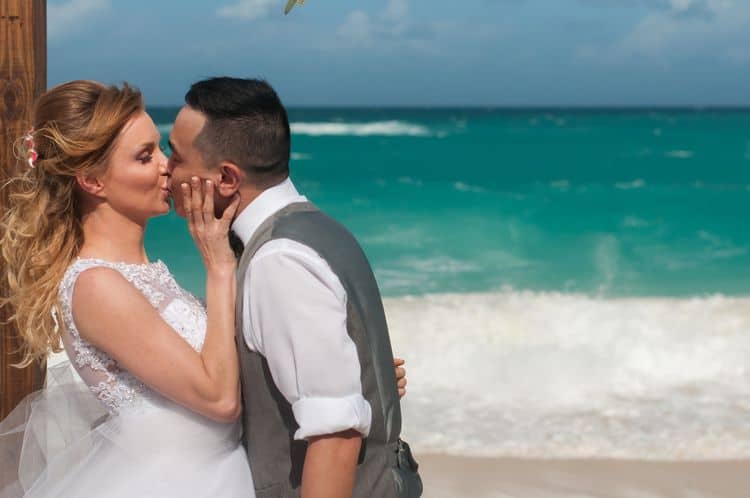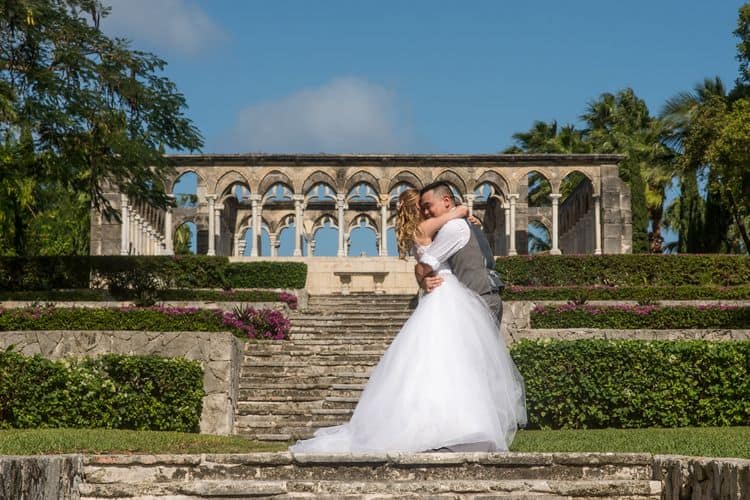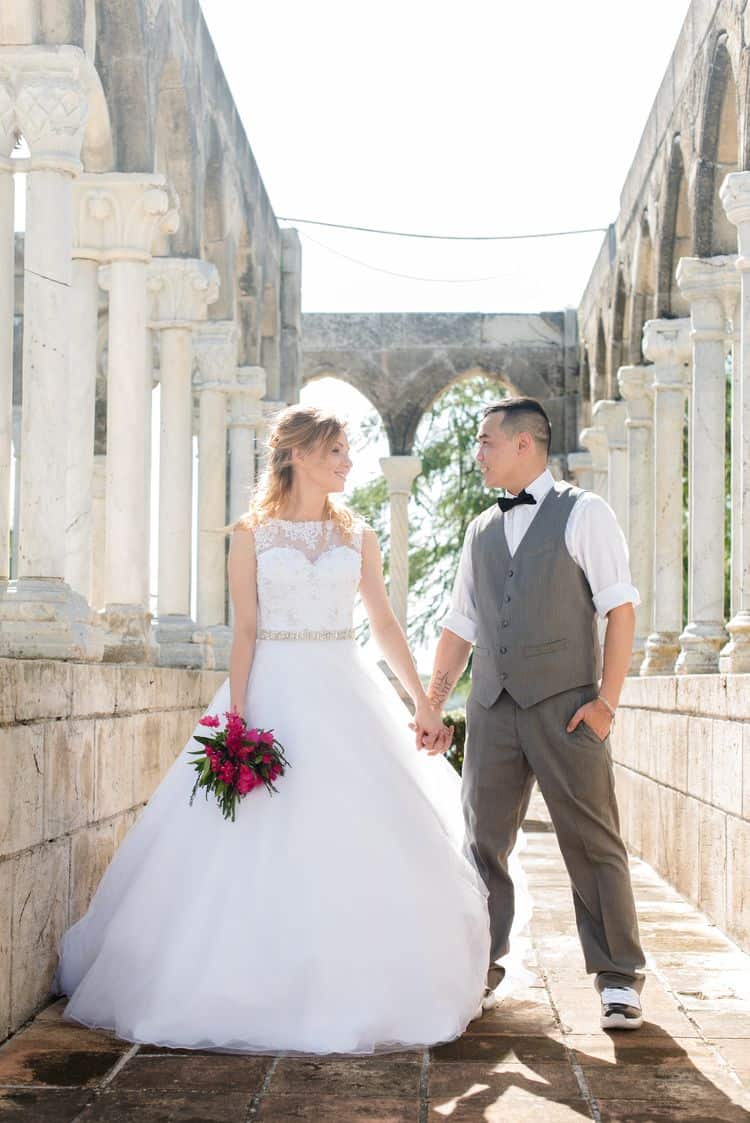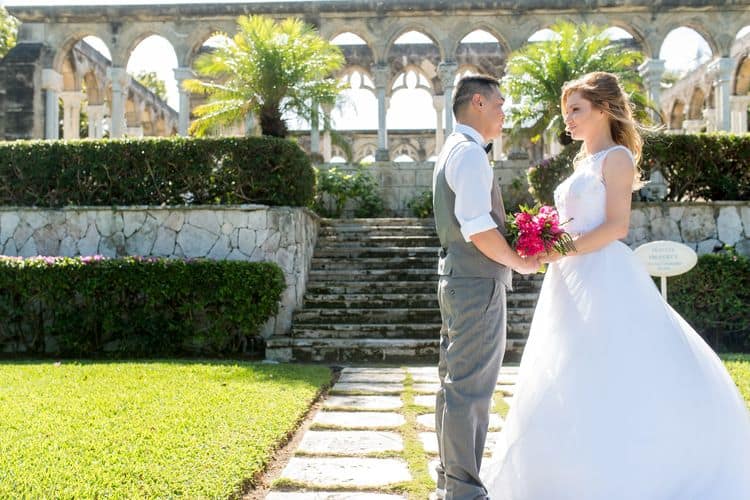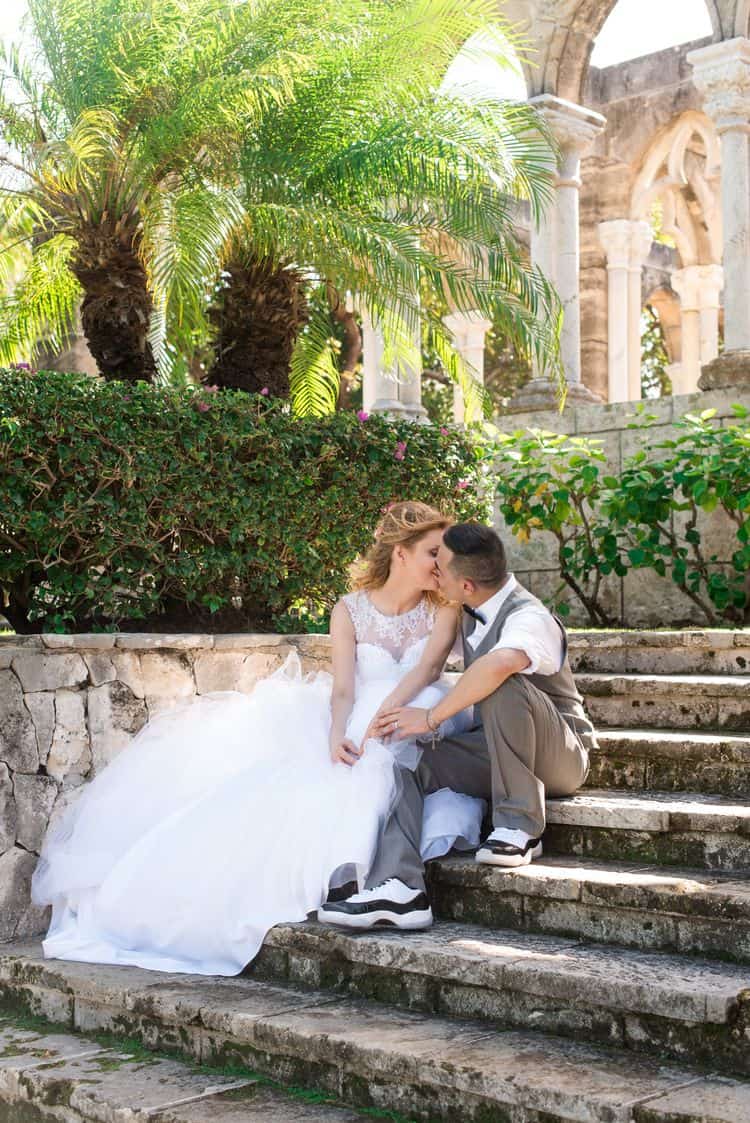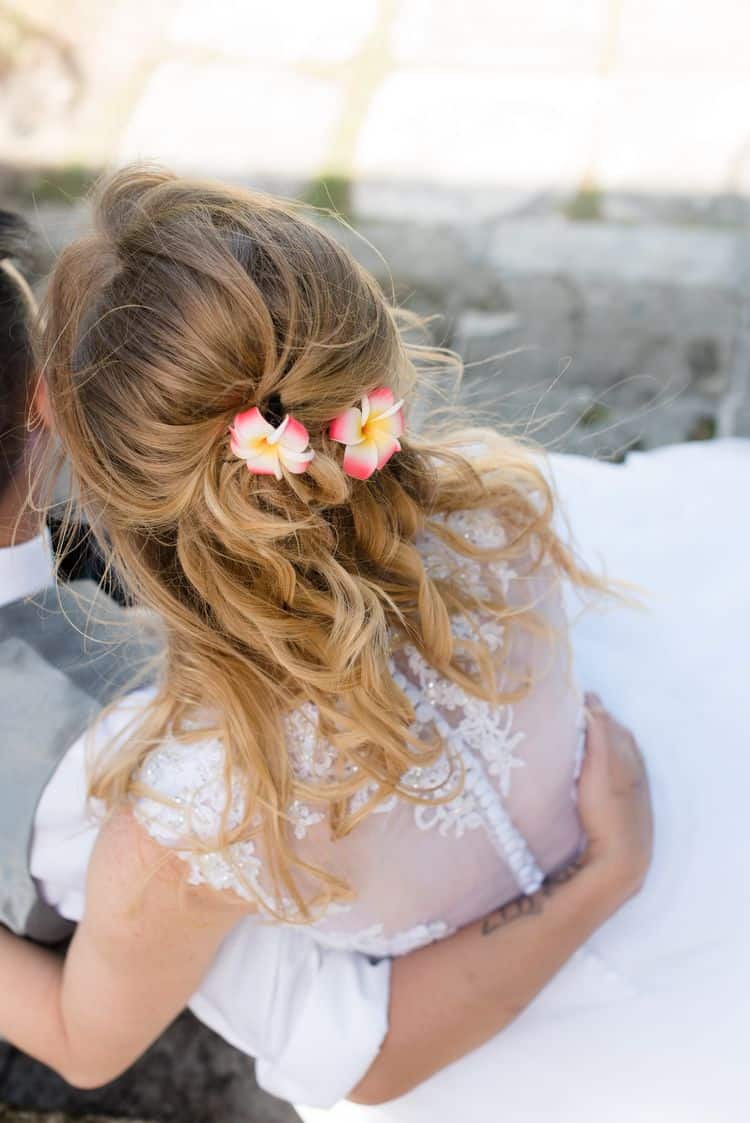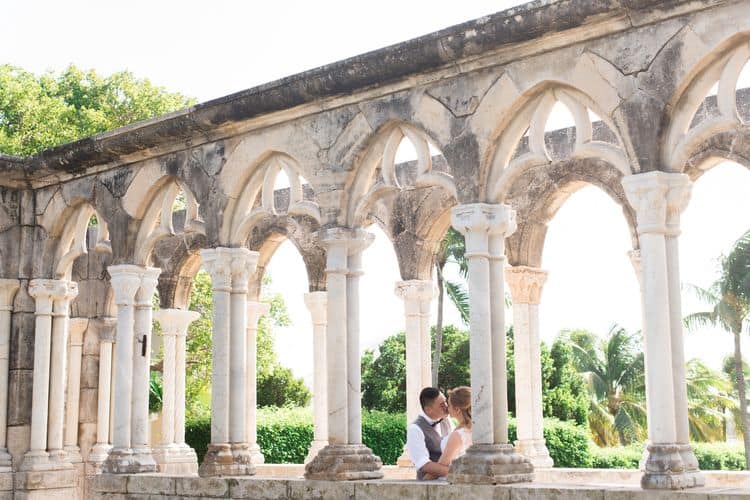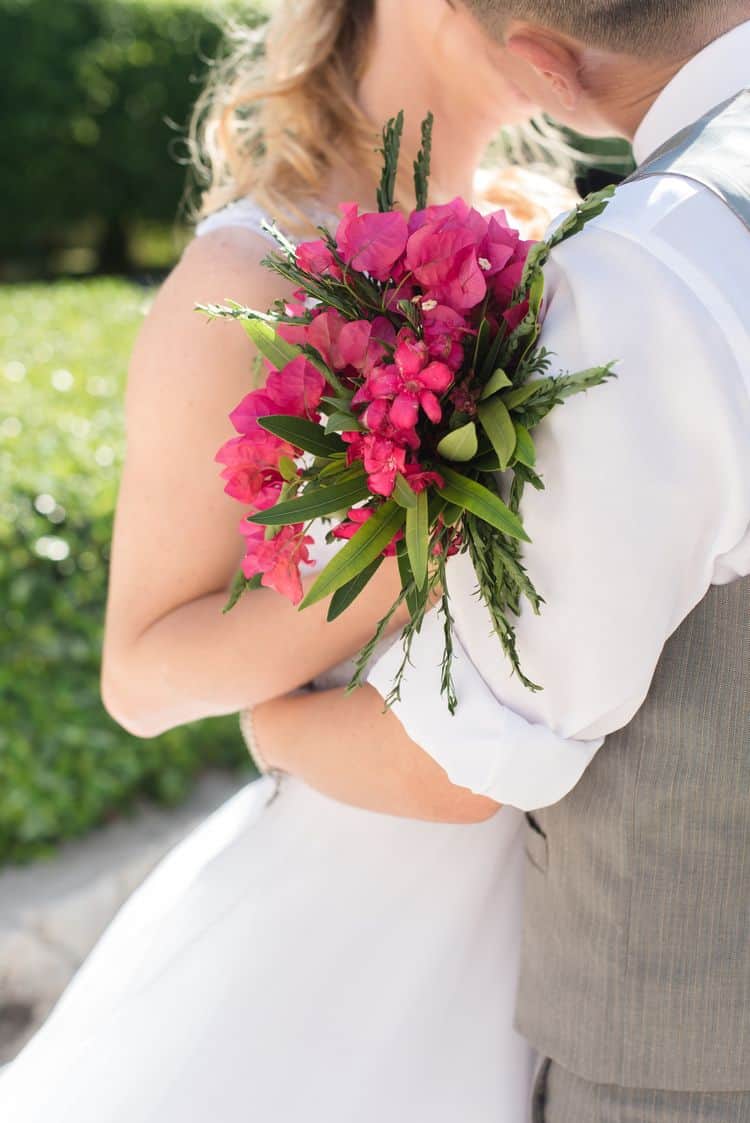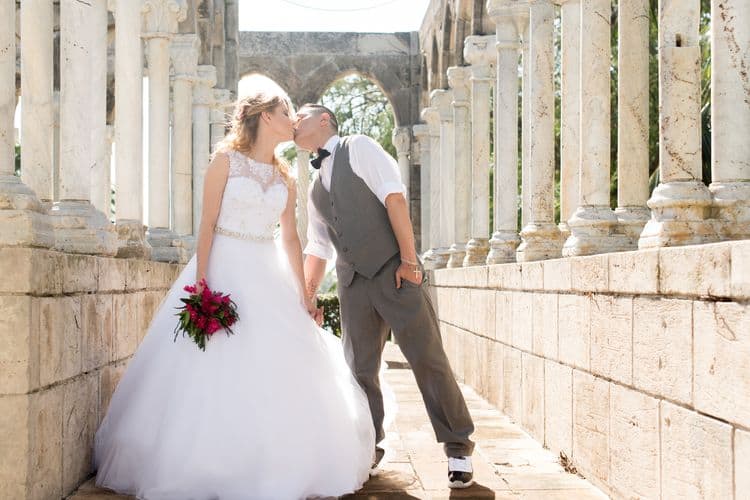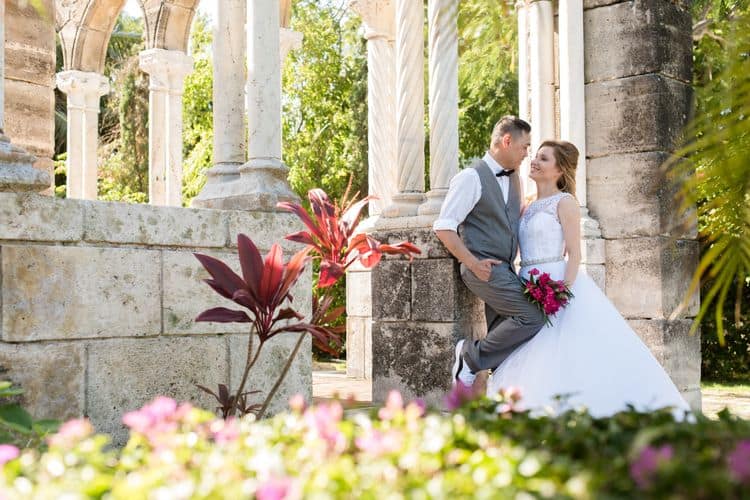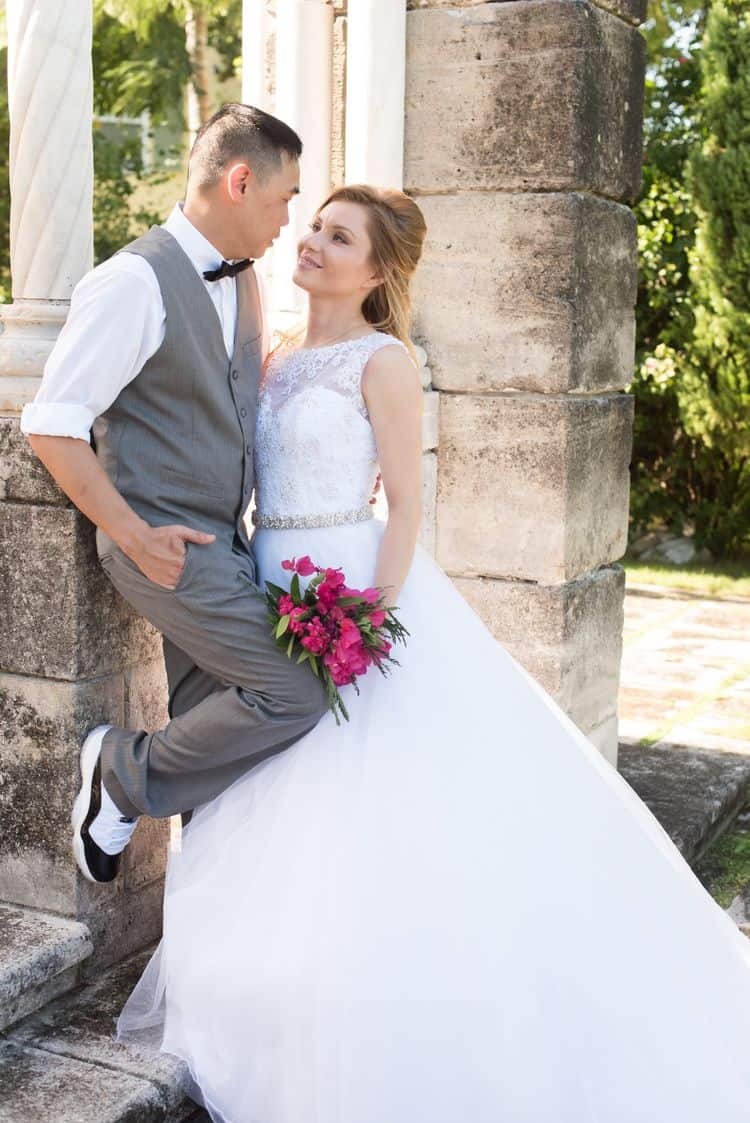 Vendors:
Photographer: Caroline & Evan Photography
Reception Venue: One and Only Ocean Club
Featured:

17 Welcome Bags & Favors Your Guests Will LOVE (and ones they won't)!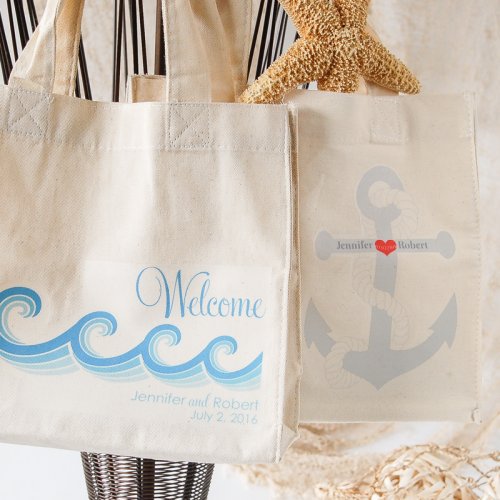 Welcome bags and favors are a great way to show your love and appreciation to your family/friends who are attending your destination wedding. To get some ideas of the best favors and welcome bags, we polled hundreds of destination brides who already got married. They shared their thoughts on the type of welcome bag items and favors their guests loved, as well as the misses.

Editor/Founder
at
Destination Wedding Details
Cynthia is the founder and editor of Destination Wedding Details.She has over 15 years experience in the Marketing and Event industry and launched Destination Wedding Details in 2010, shortly after planning her own destination wedding. Cynthia uses her experience and genuine passion, to inspire brides who are planning their dream wedding away from home.