I'm SO excited to share these photos from Karen & Kendall's destination wedding in Paris on board a river boat! I mean, how perfect does that sound!? A river boat wedding in PARIS – the city of love! So romantic, right? But just wait until you hear about their love story!
Karen & Kendall actually got married in high school! Okay, it was Home Ed class and it was for a class project… but Kendall chose to "propose" to Karen and they "exchanged vows" in front of all of their classmates. Kendall always thought Karen was 'beautiful, out of this world' but despite their promise to be husband & wife throughout the duration of the whole Home Ed class, they were just friends for years, until they finally started dating in their twenties.
The photos from their wedding in Paris landed in my inbox the minute I arrived in this magical city, so you can imagine my excitement as I went through these! I've spent the past three days experiencing Paris, and I can confidently say that there is no city more romantic than this one! With views of the Eiffel Tower, colorful buildings and romantic hidden alleys, flower lined balconies, endless wine and pain au chocolate… Paris can't be topped!
Karen & Kendall's wedding was just as beautiful as their love story. They exchanged vows on a river boat, in front of their family and closest friends. As if that wasn't enough, they had the Eiffel Tower as their background! These photos taken by Paris Photographer Pierre left me speechless!
After the beautiful ceremony, the boat set sail along the Seine River, and these two and their guests got to take in all of the gorgeous views of the city! This wedding reception is officially the most scenic reception I have ever seen! Scroll down and see for yourself!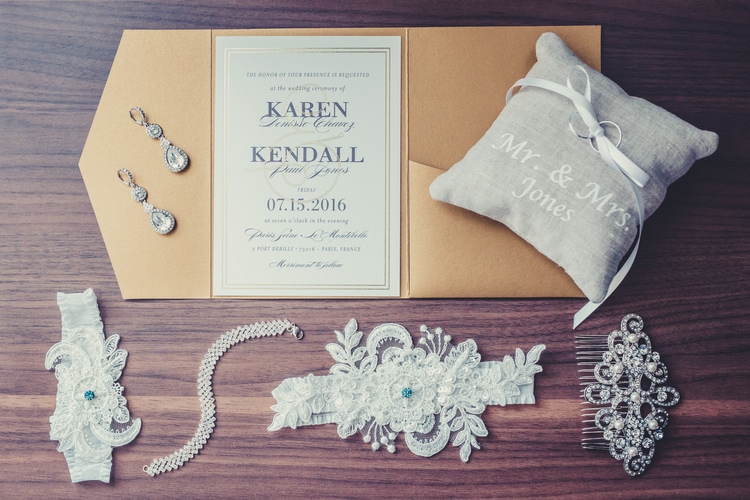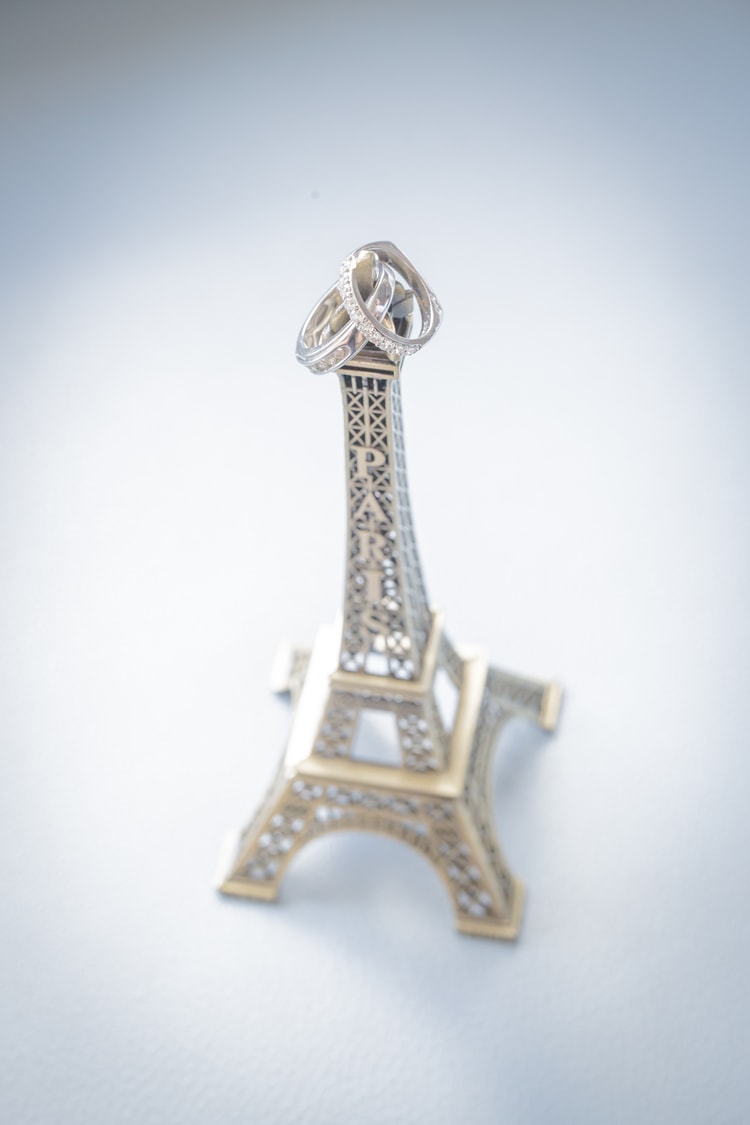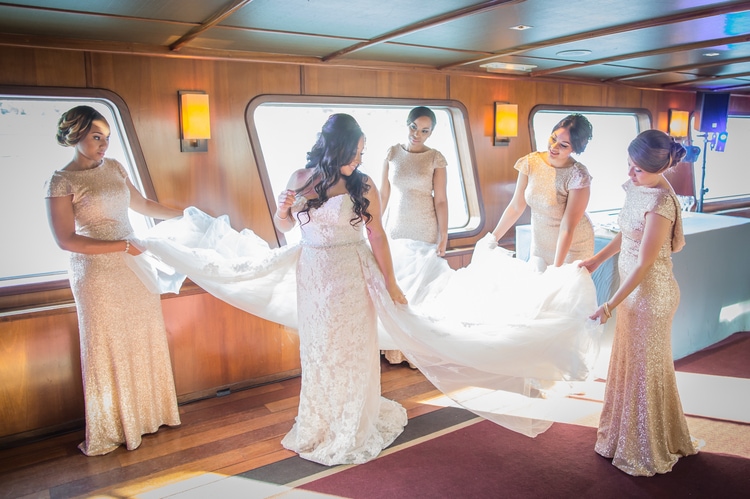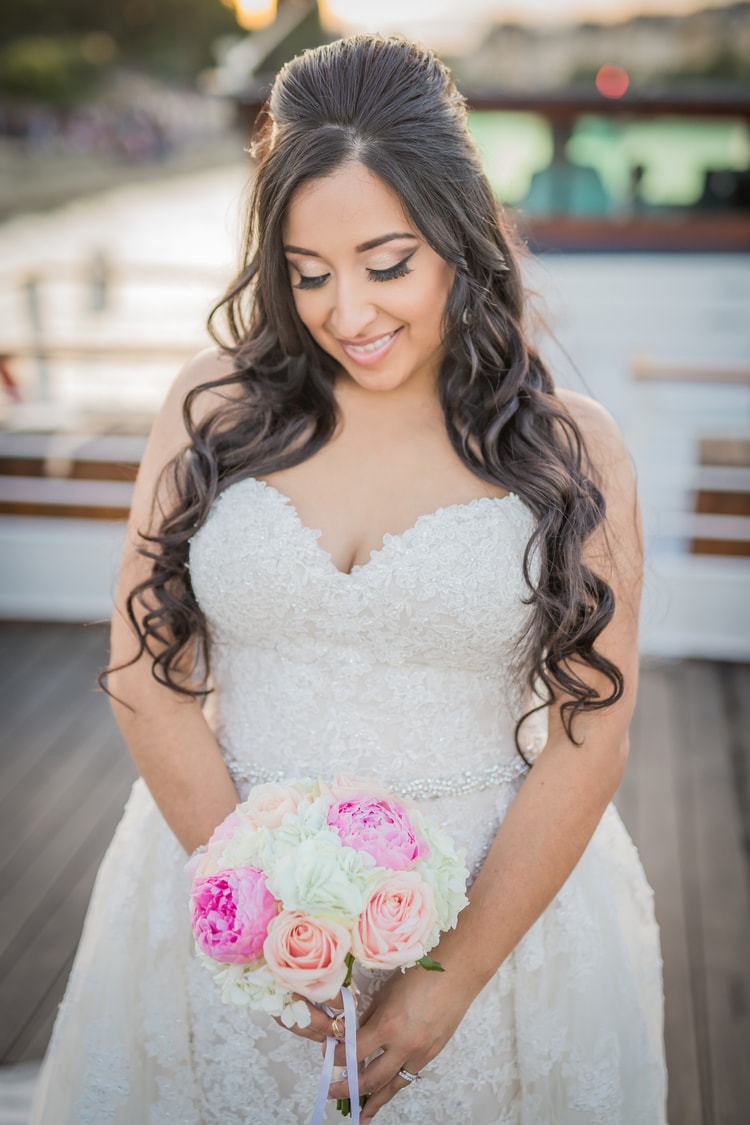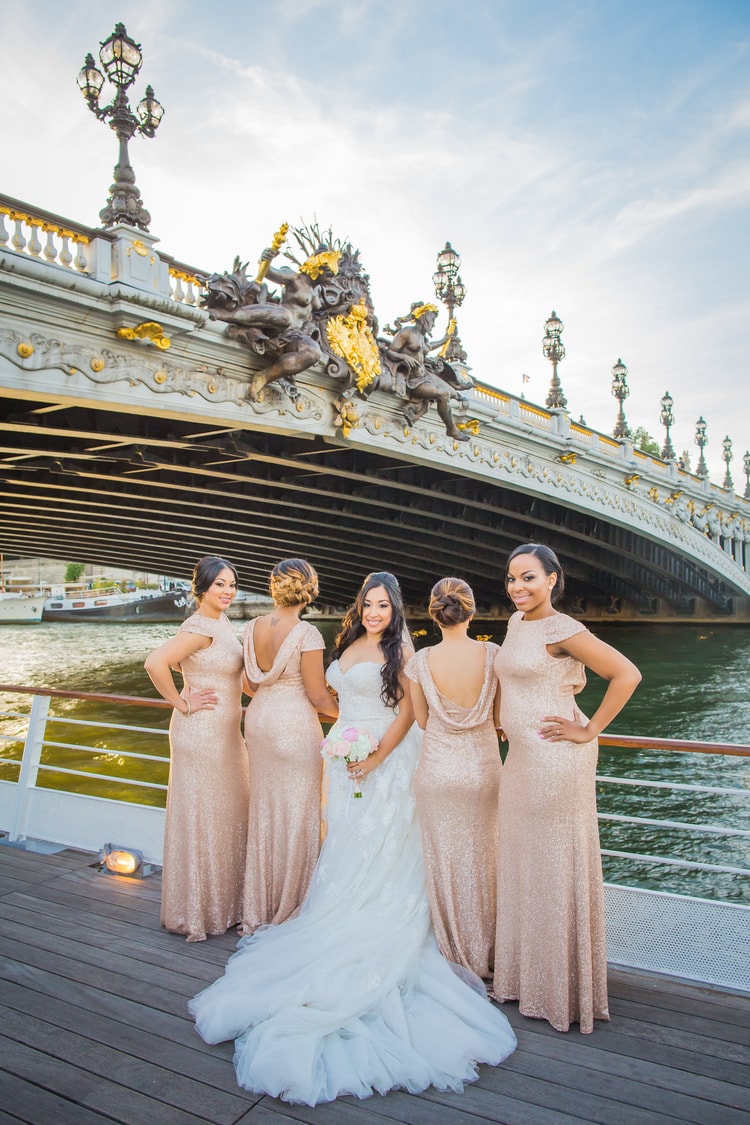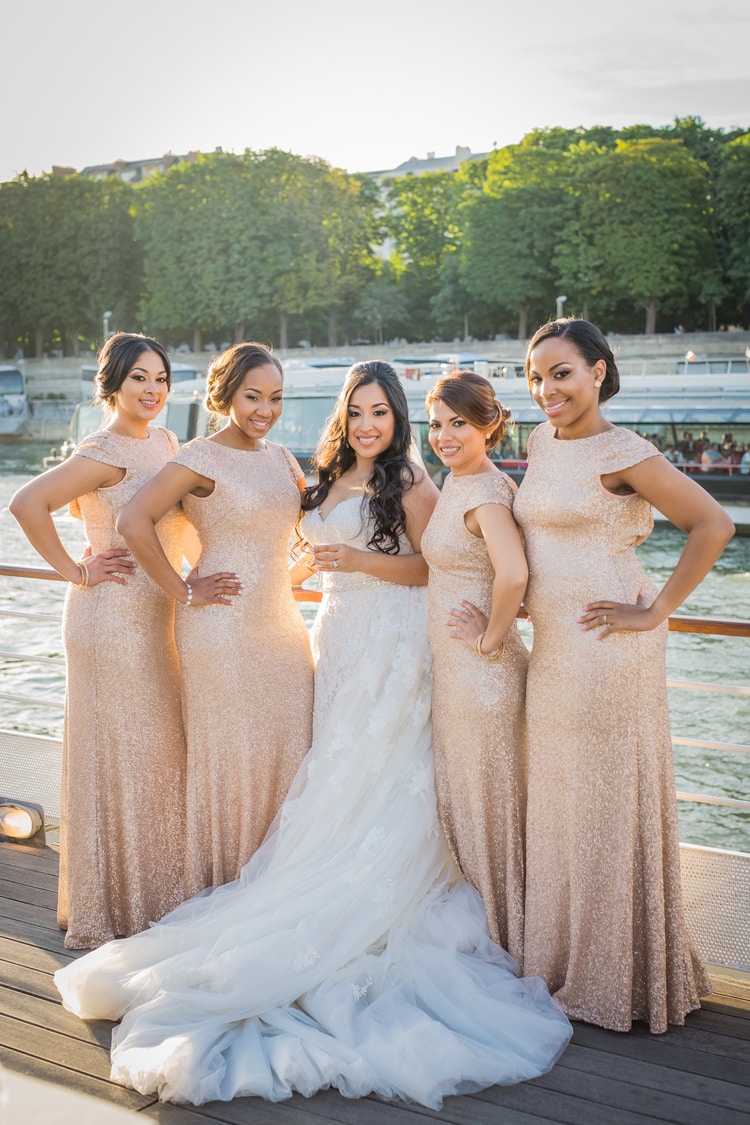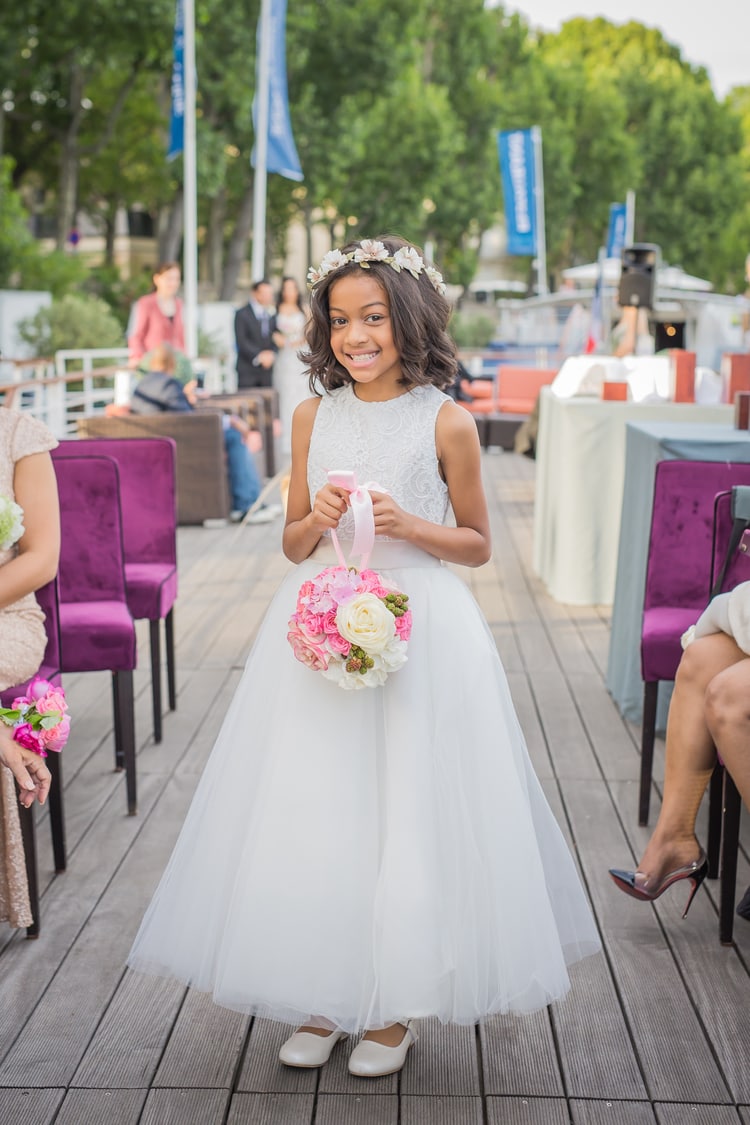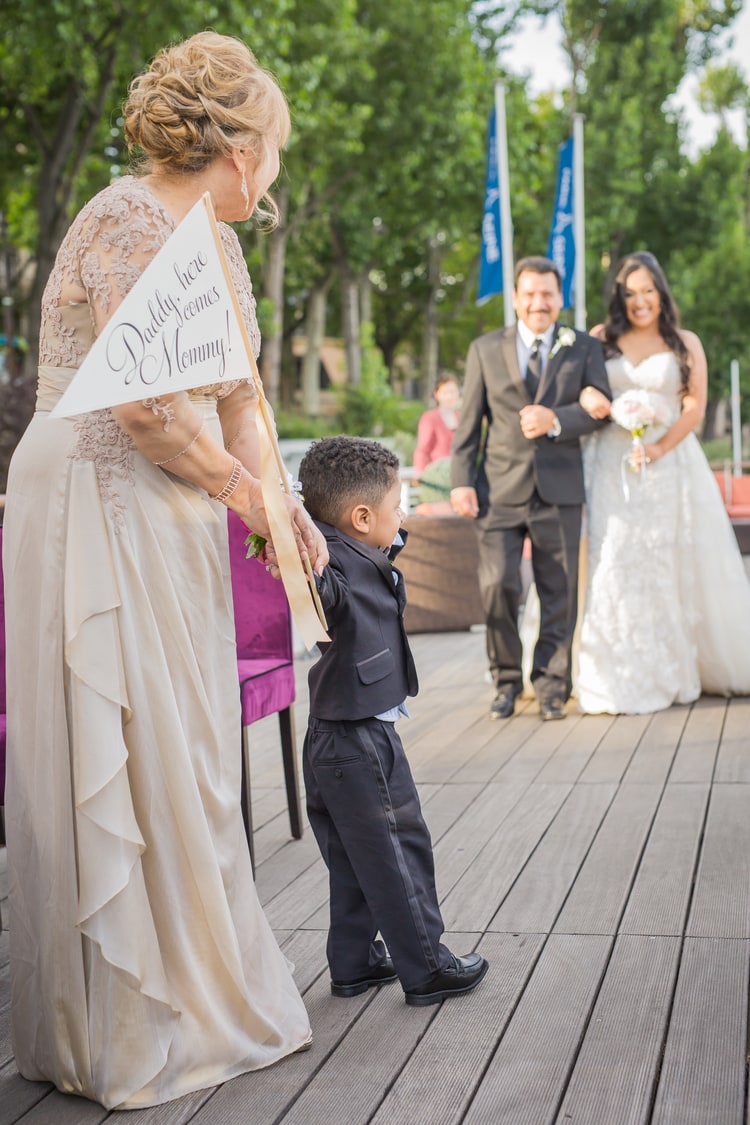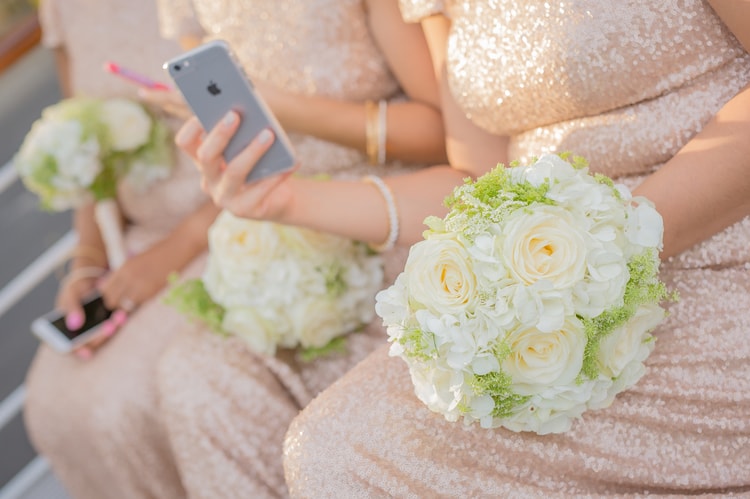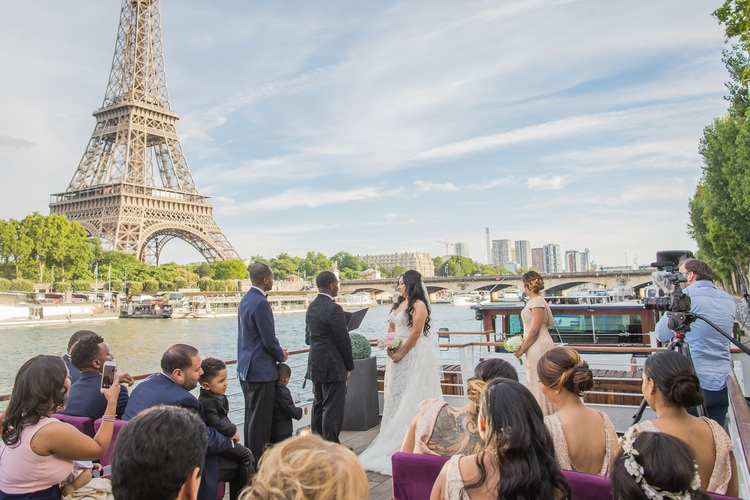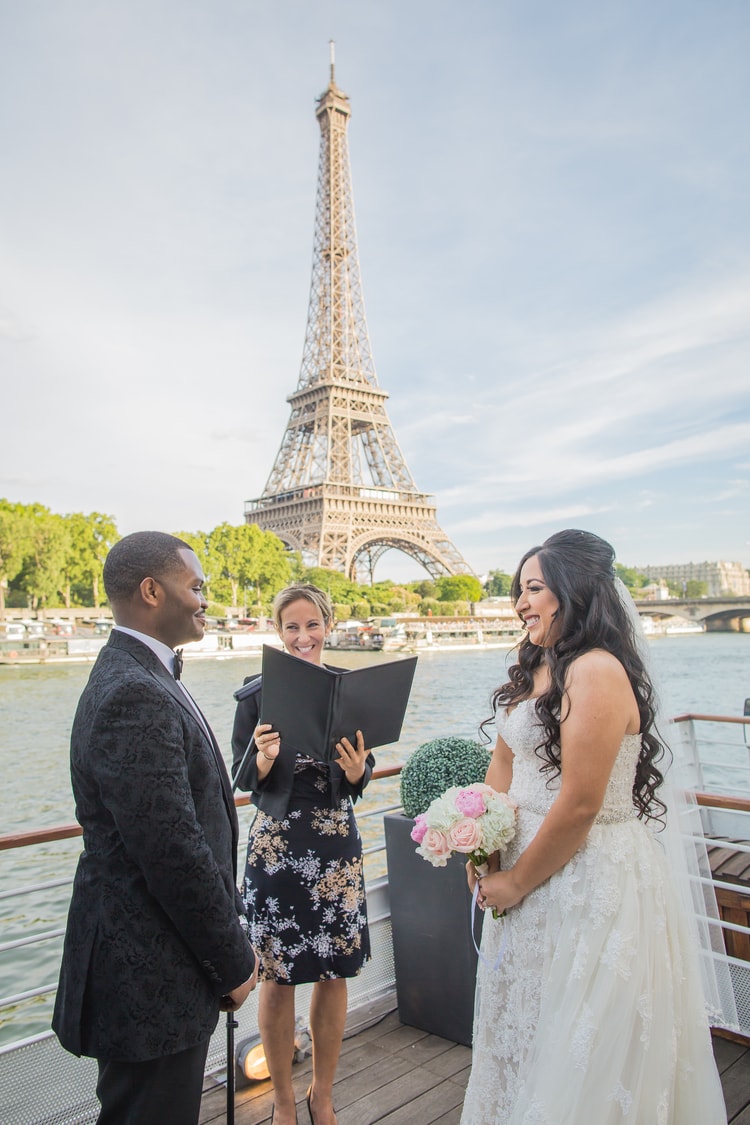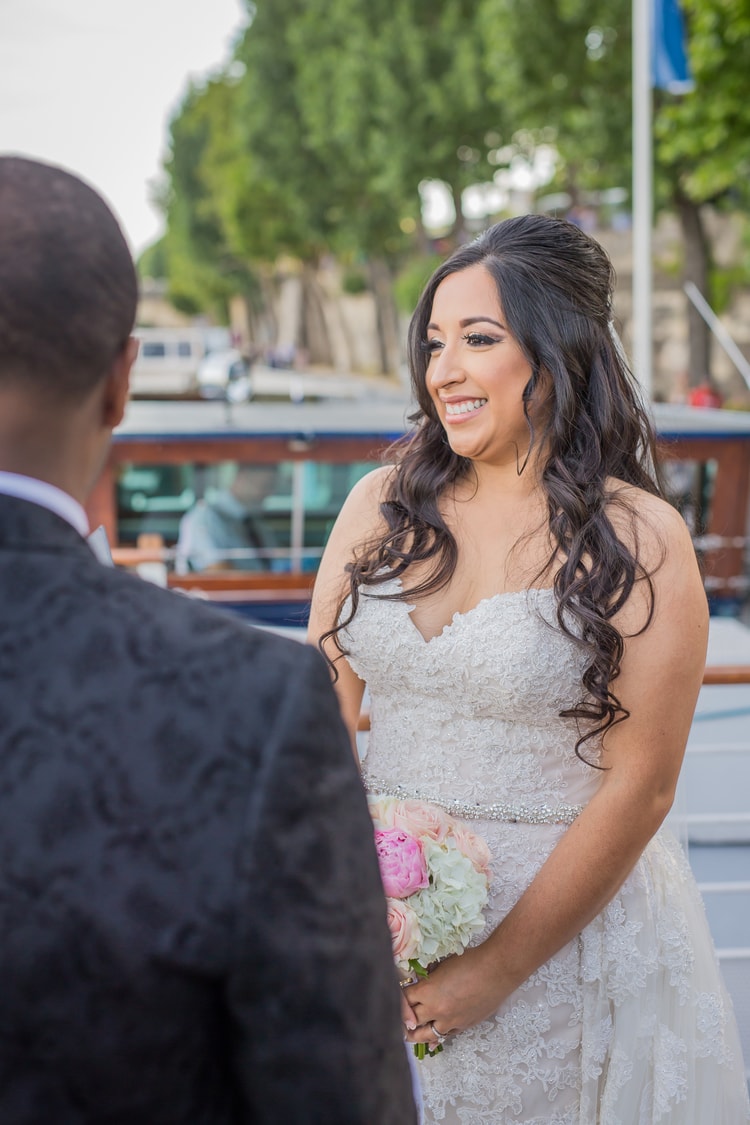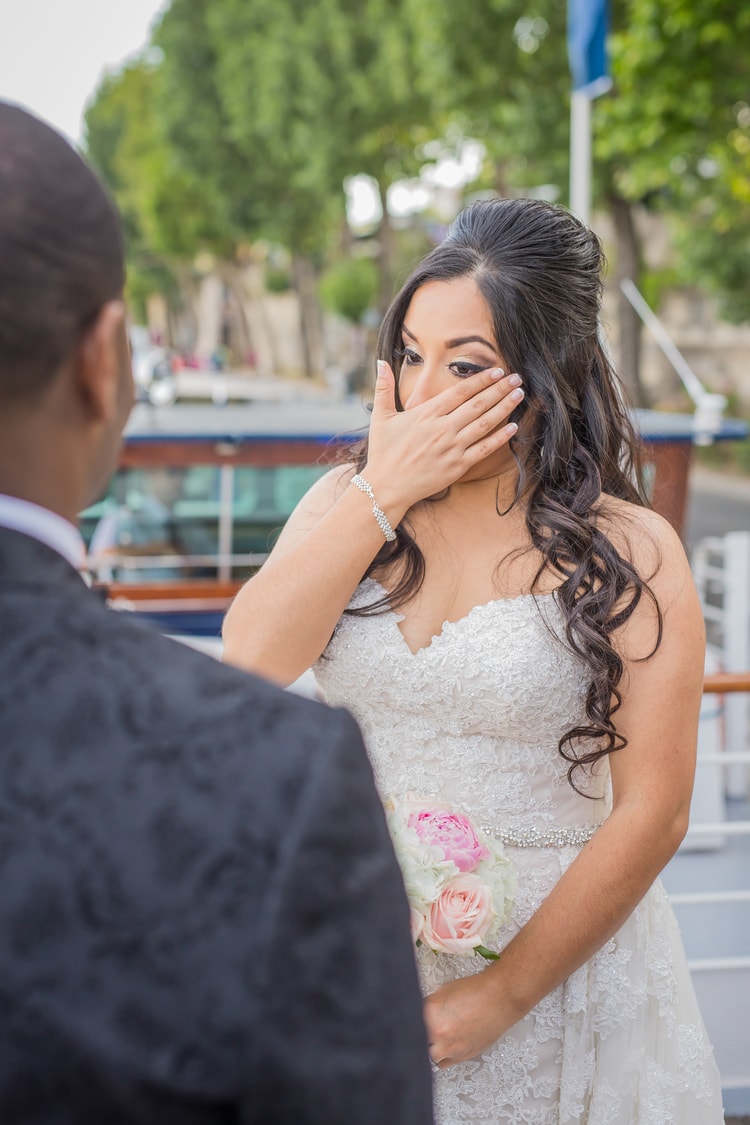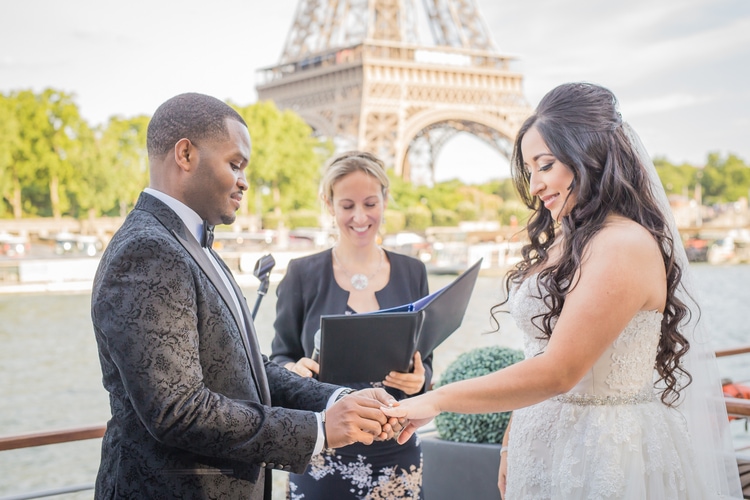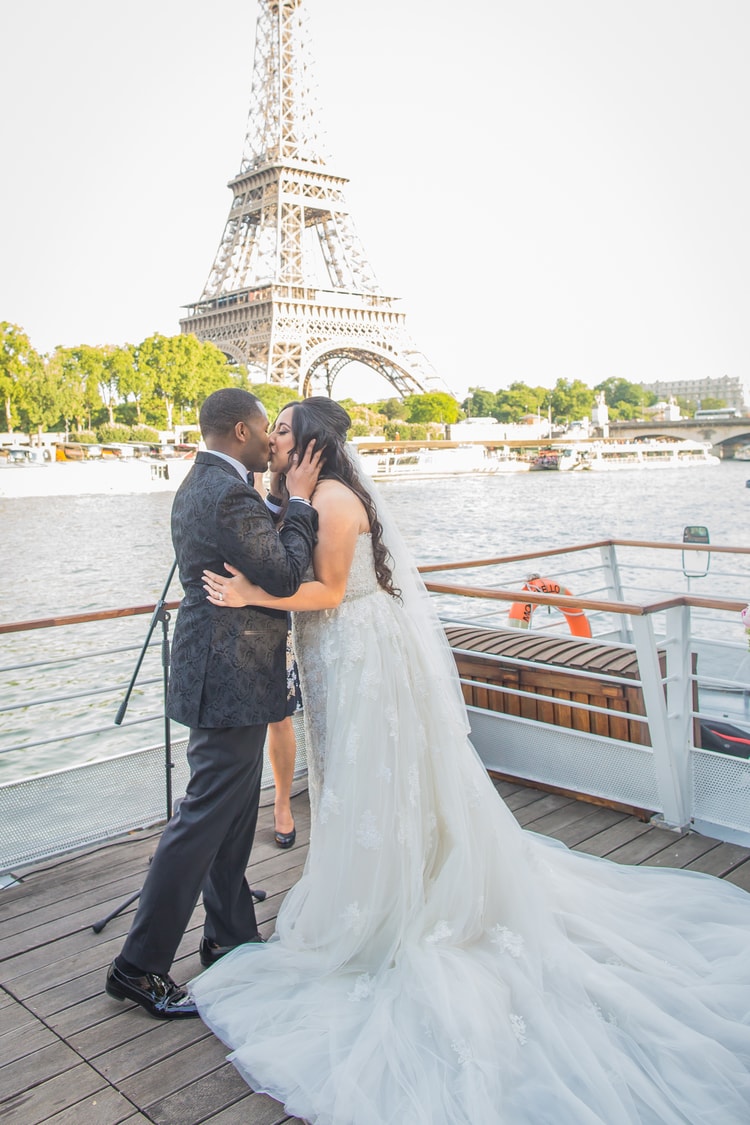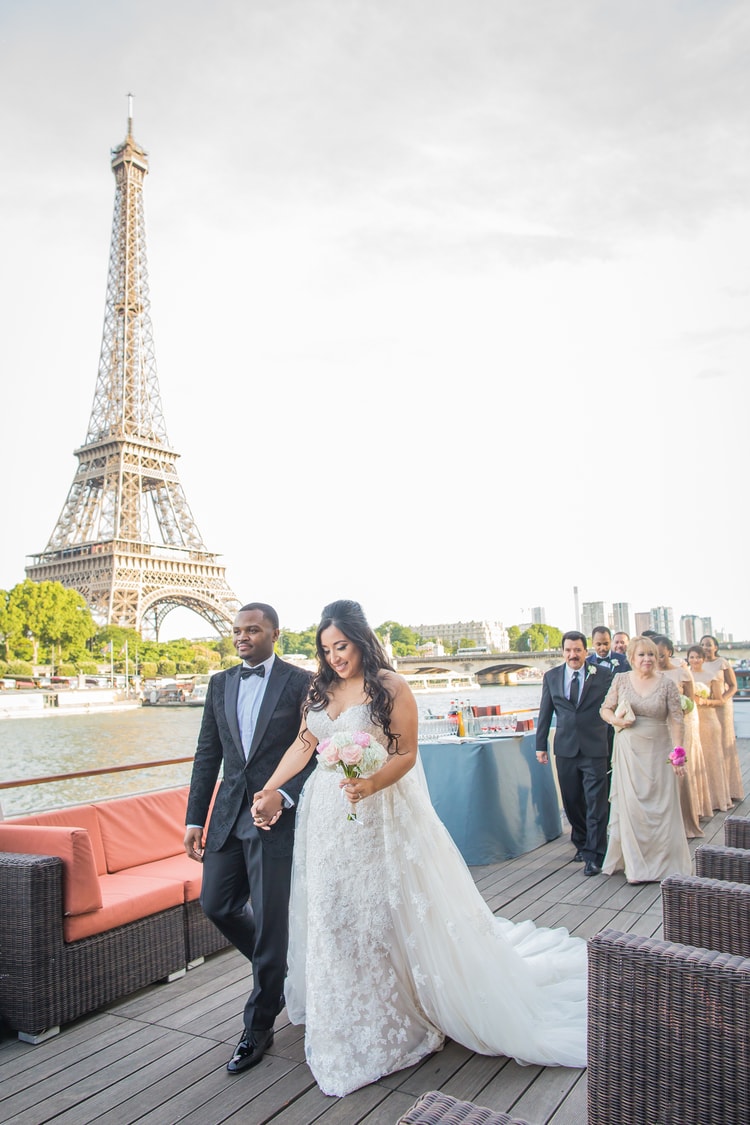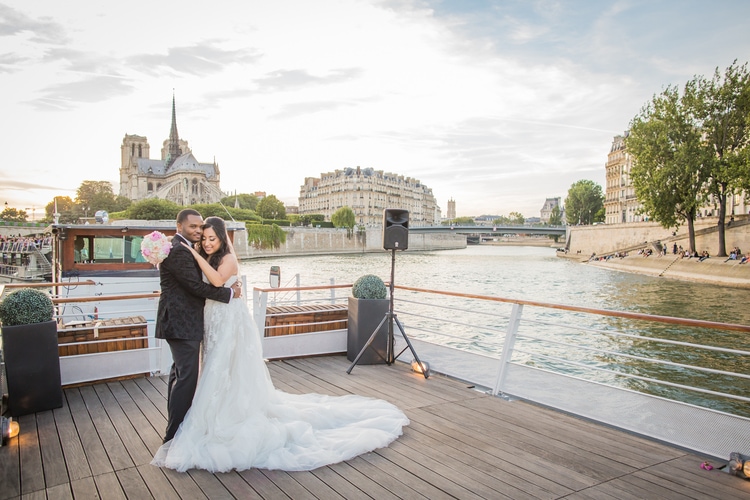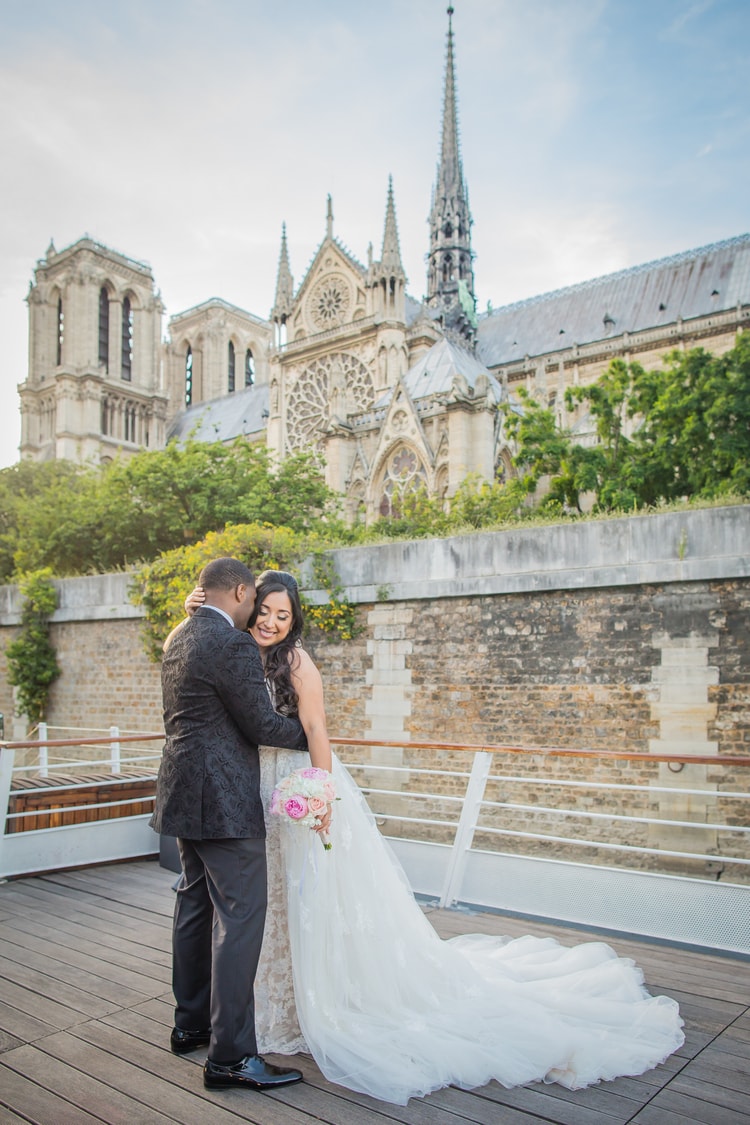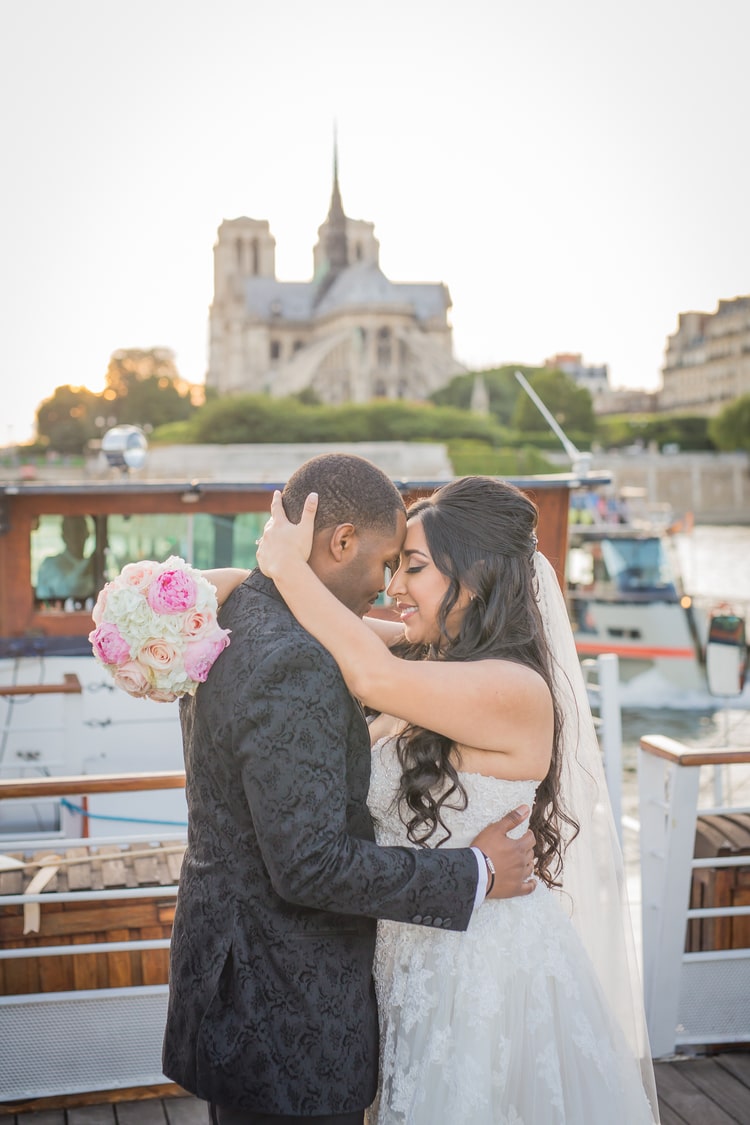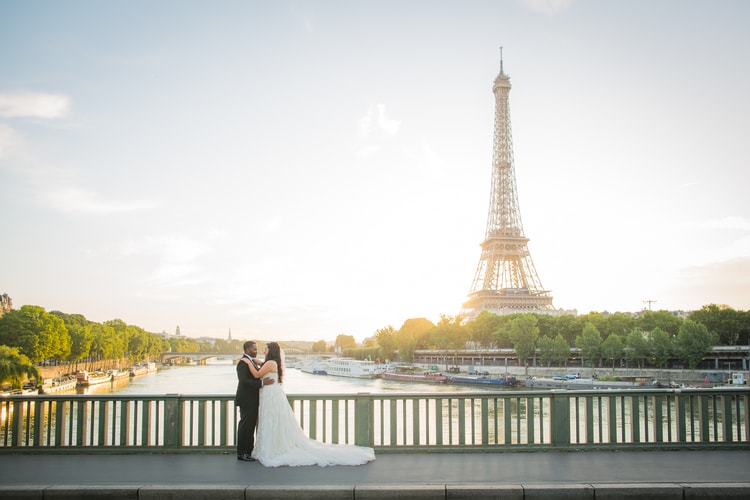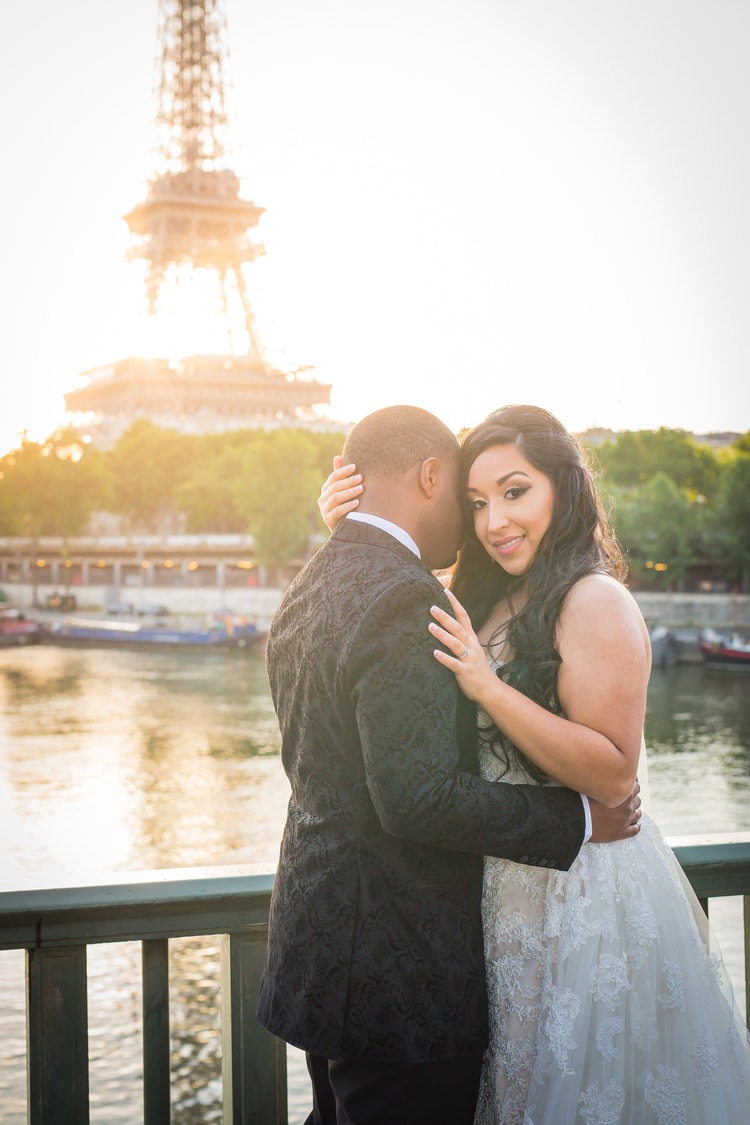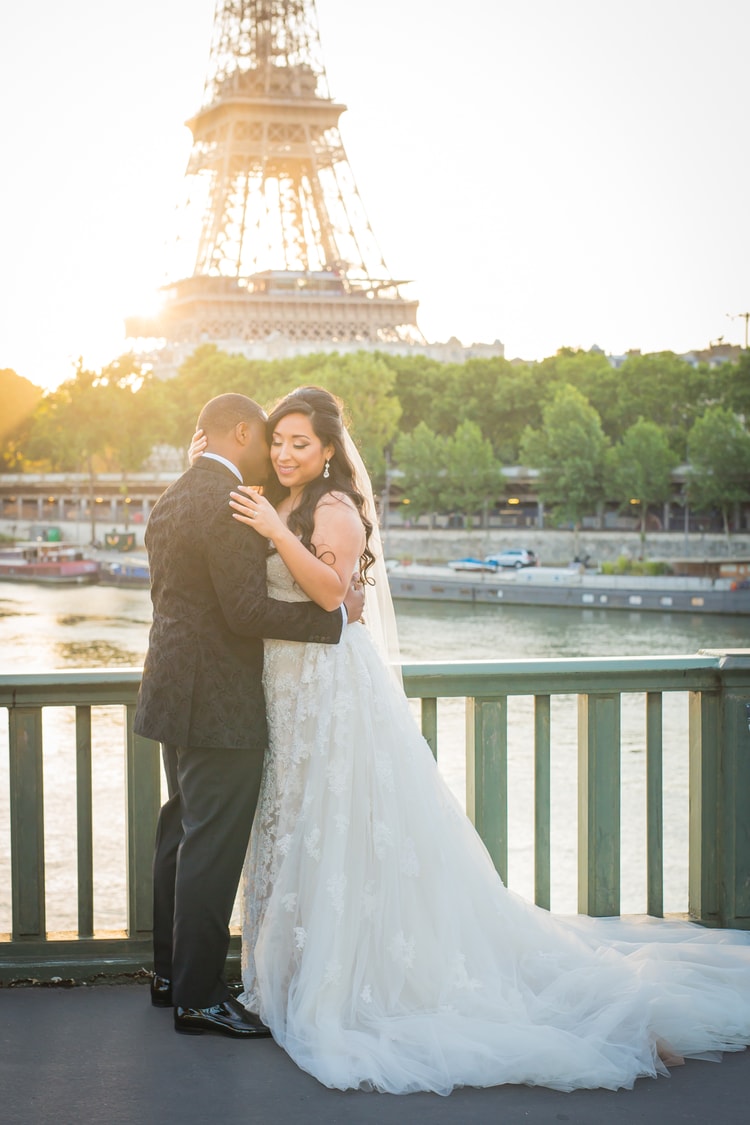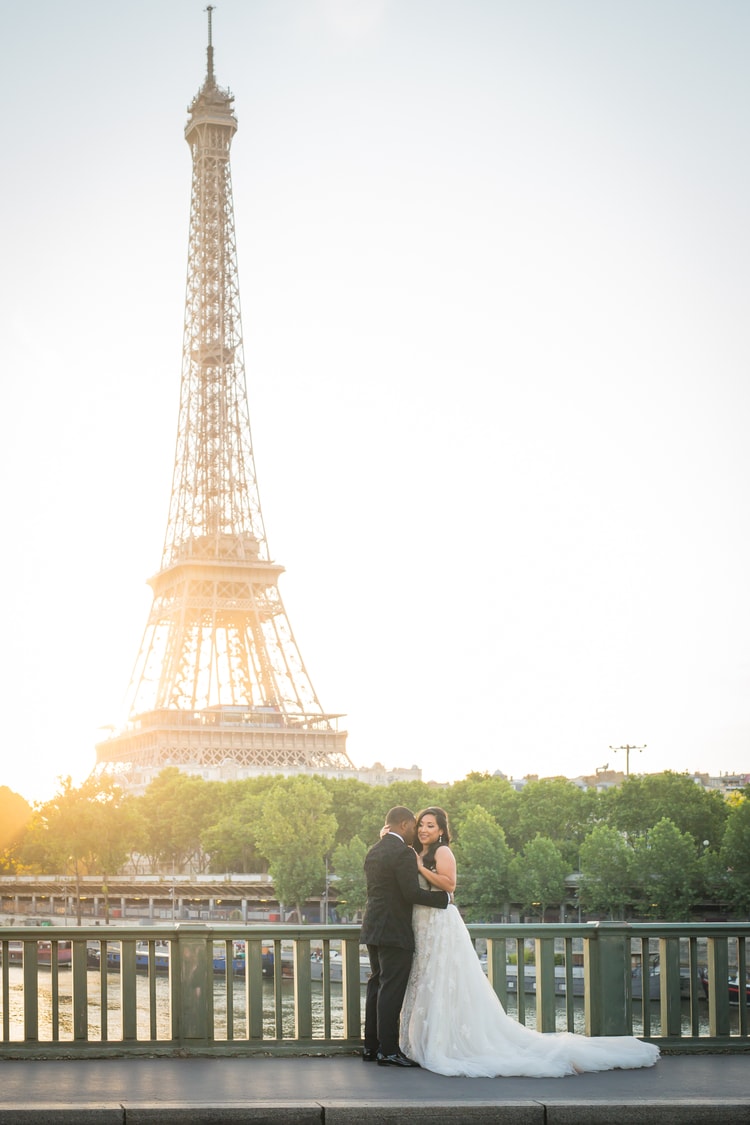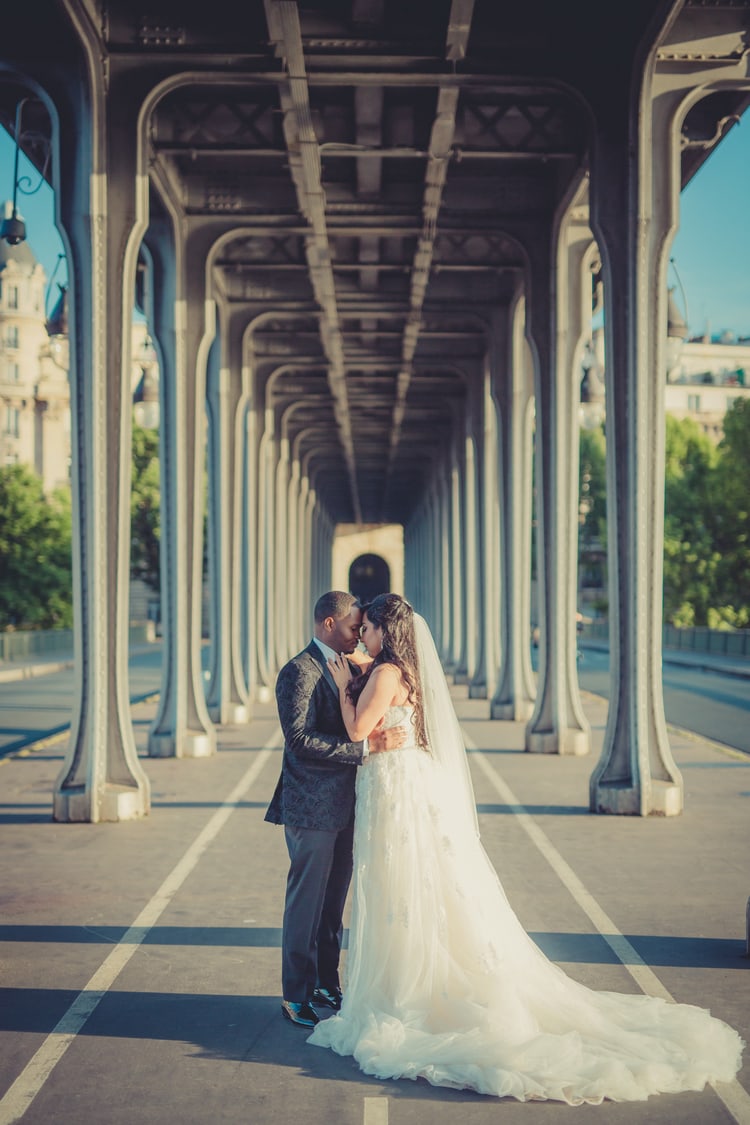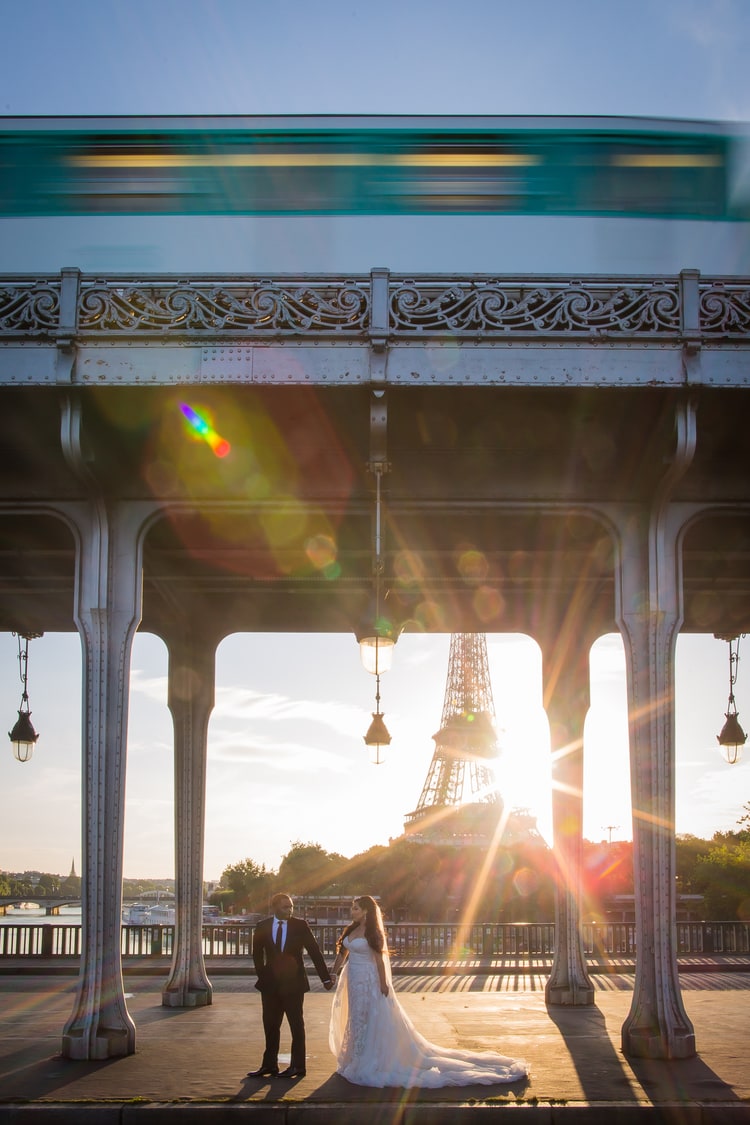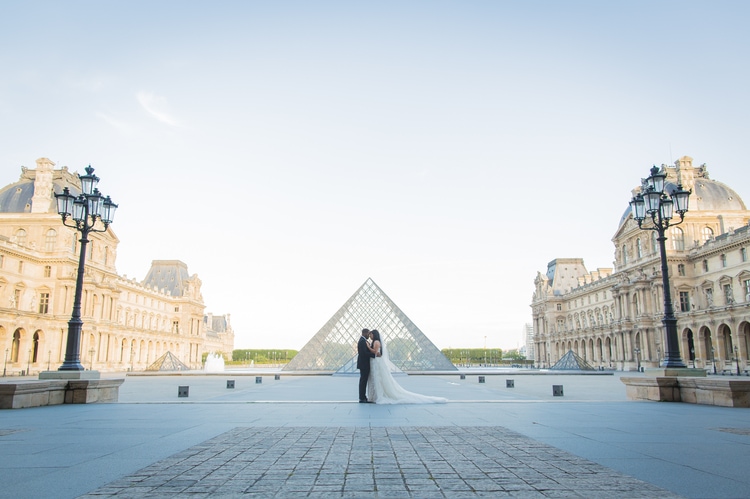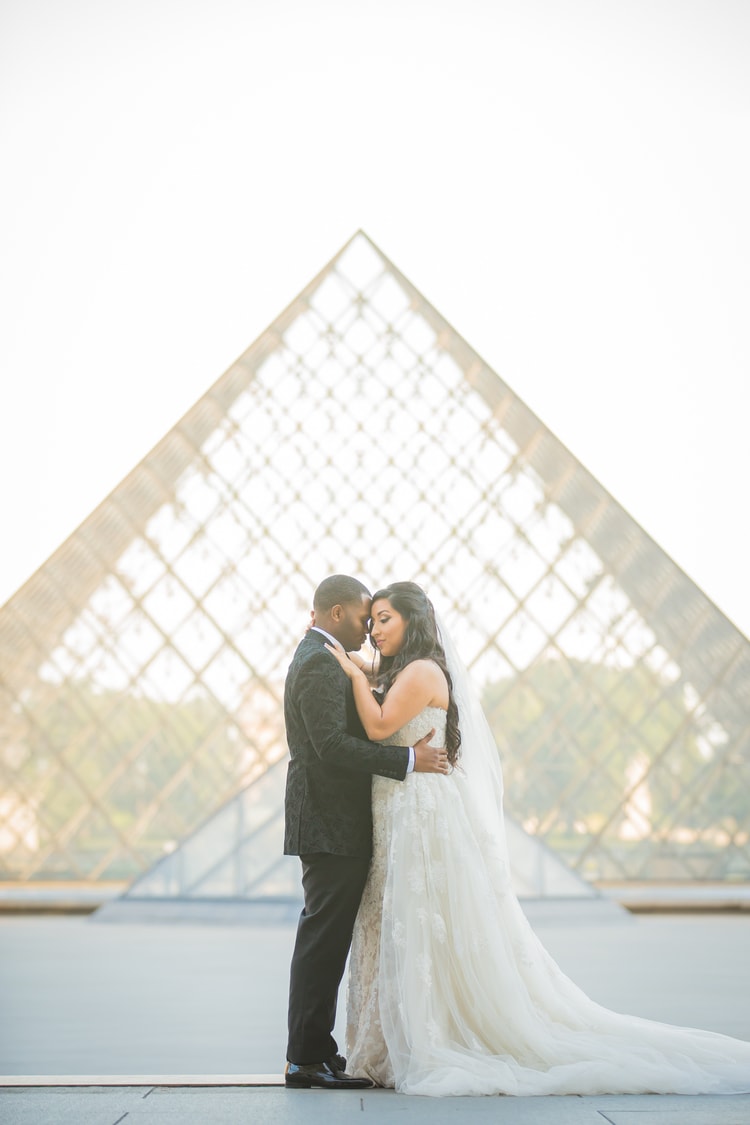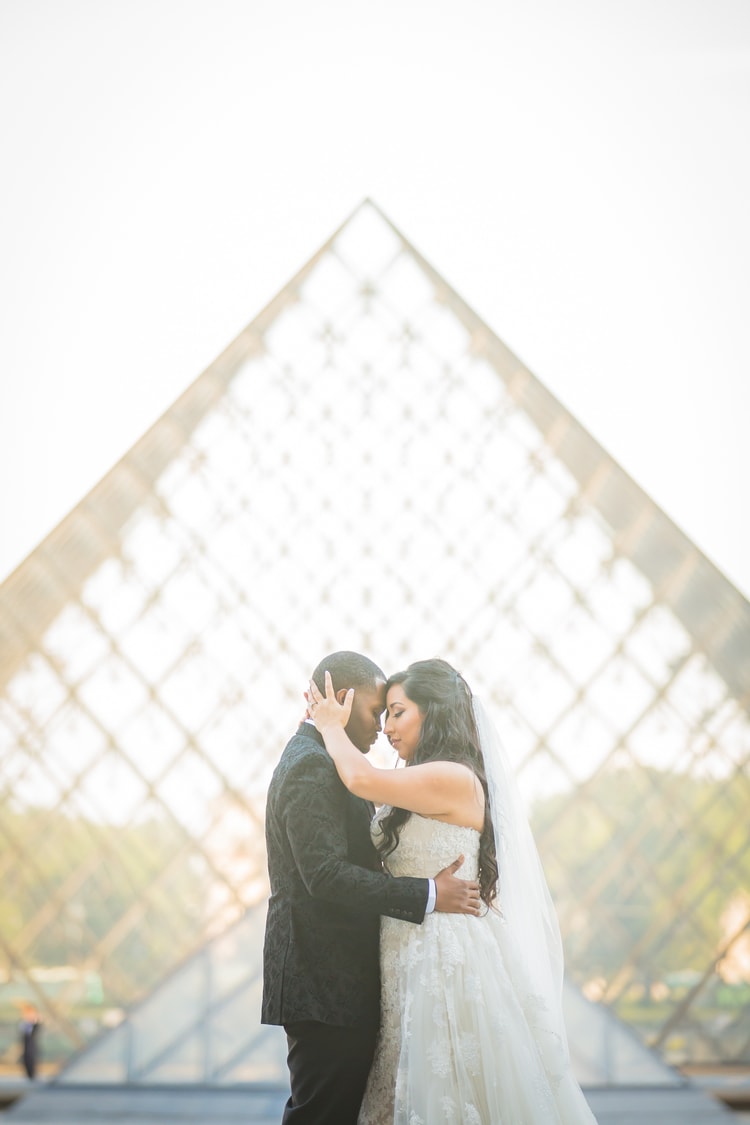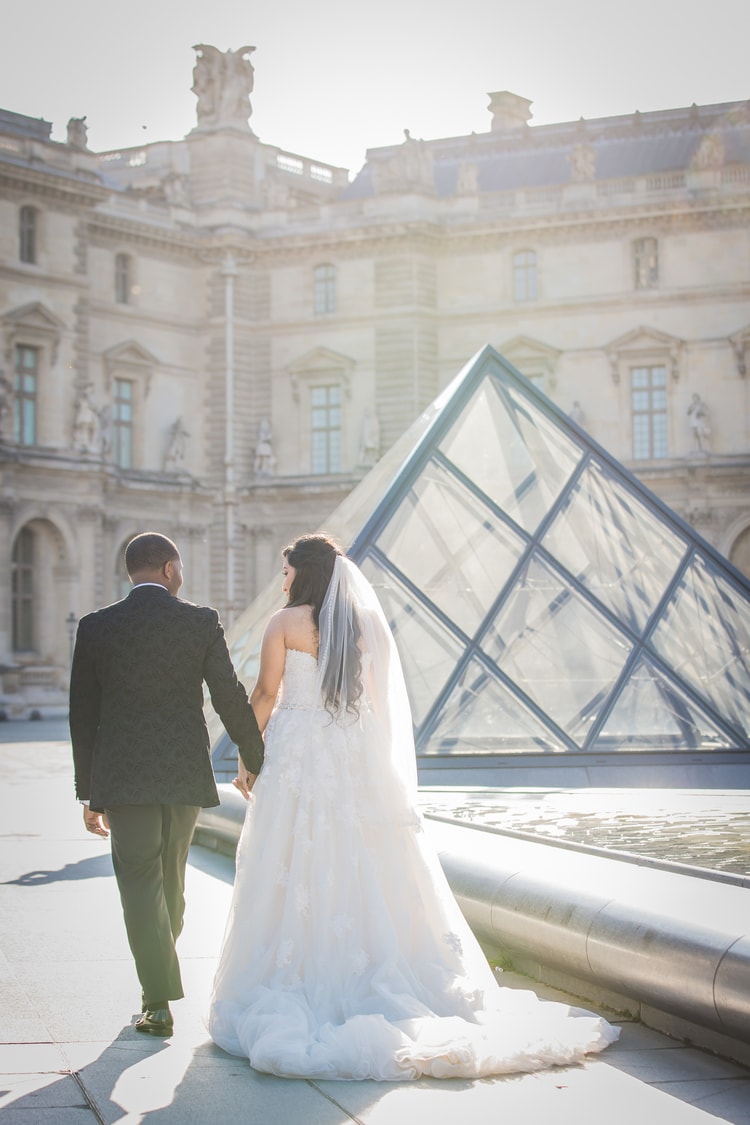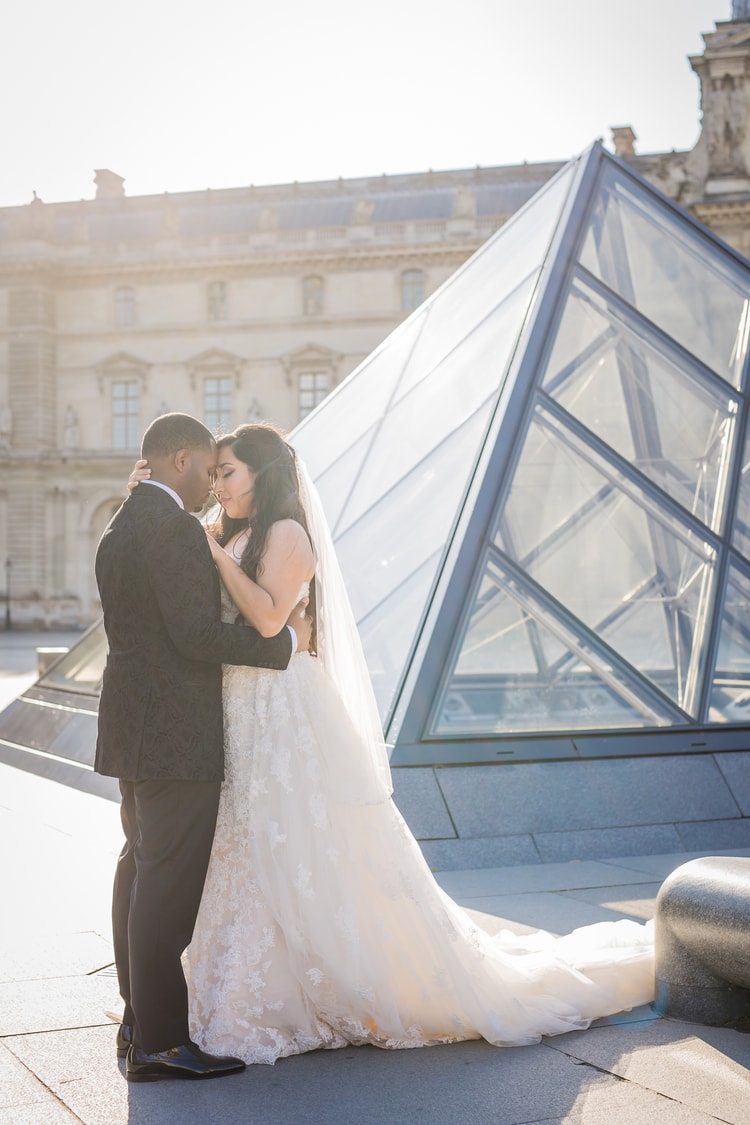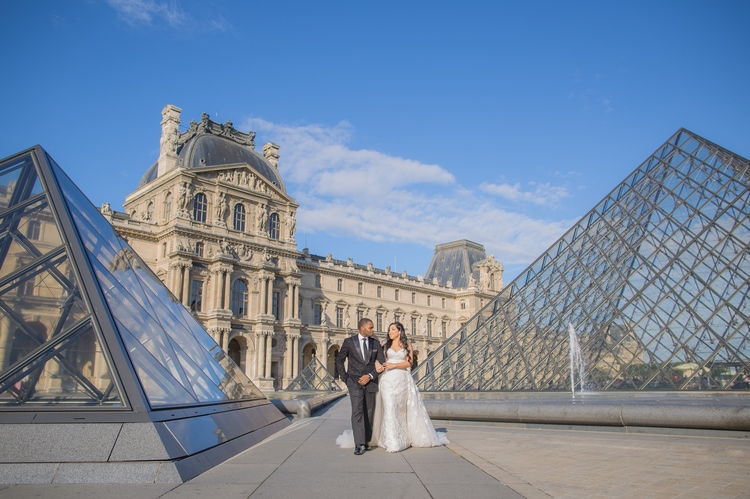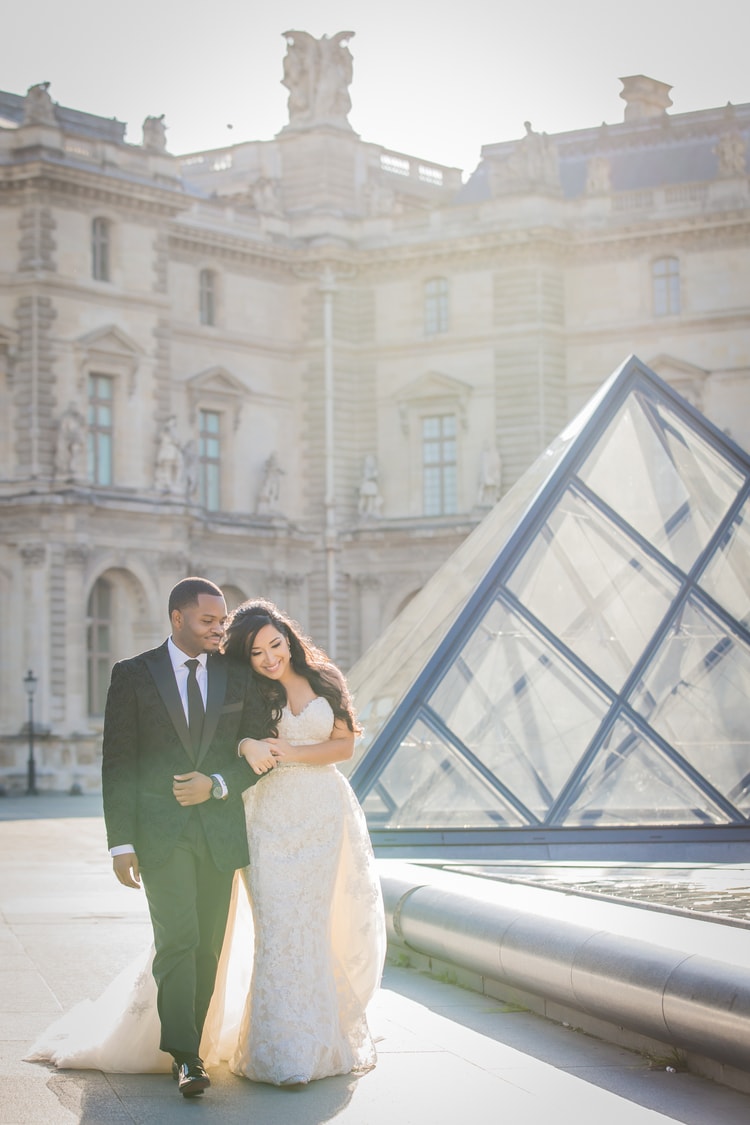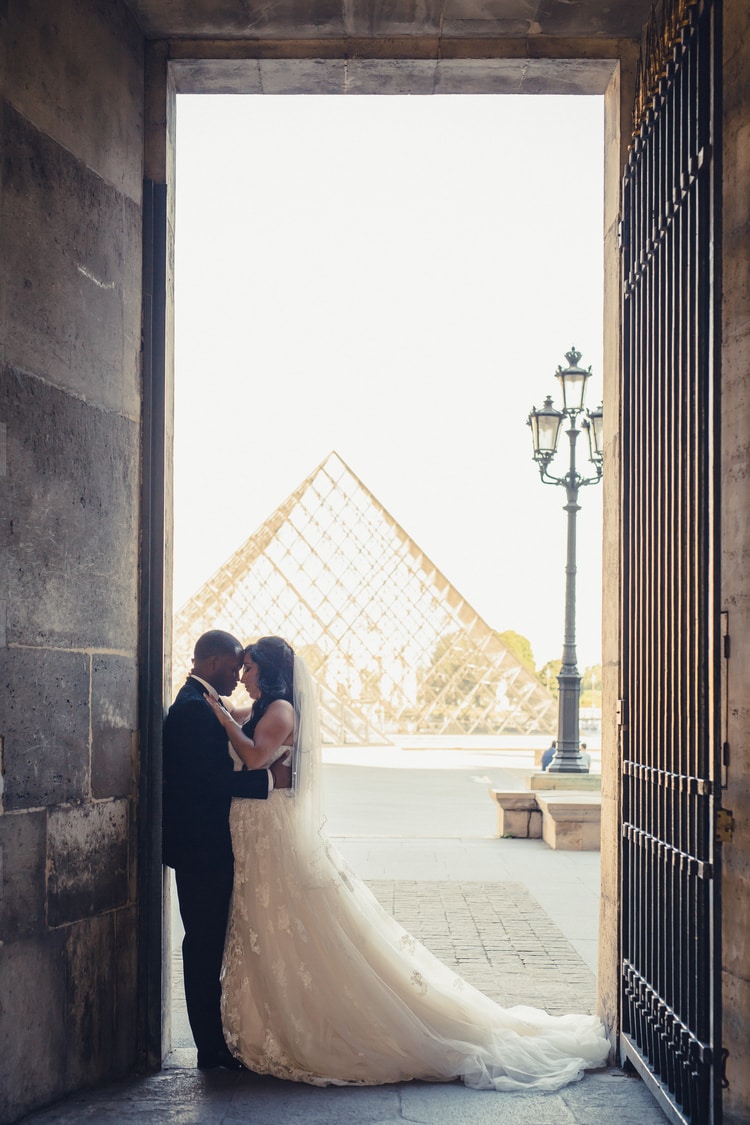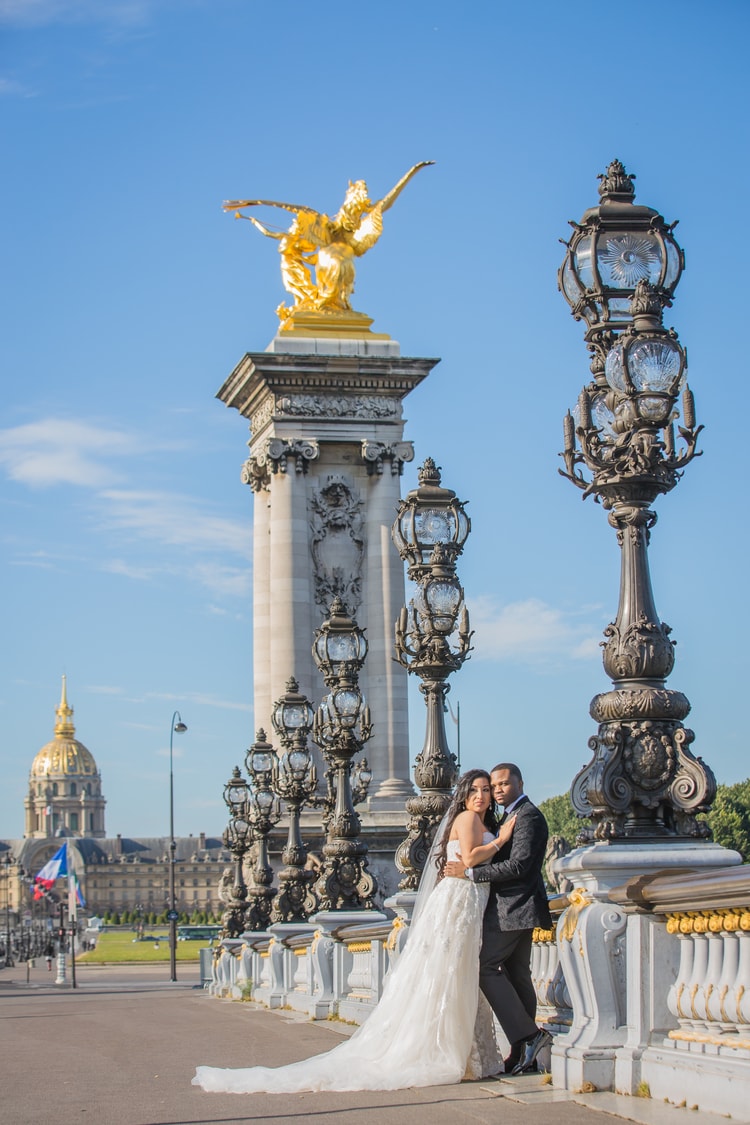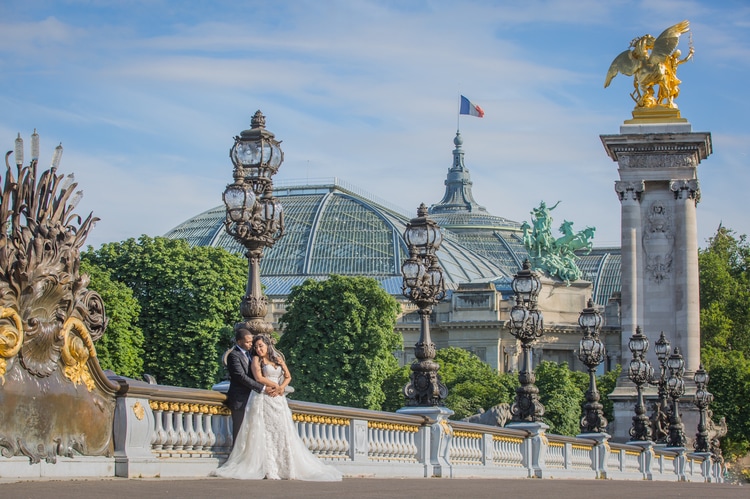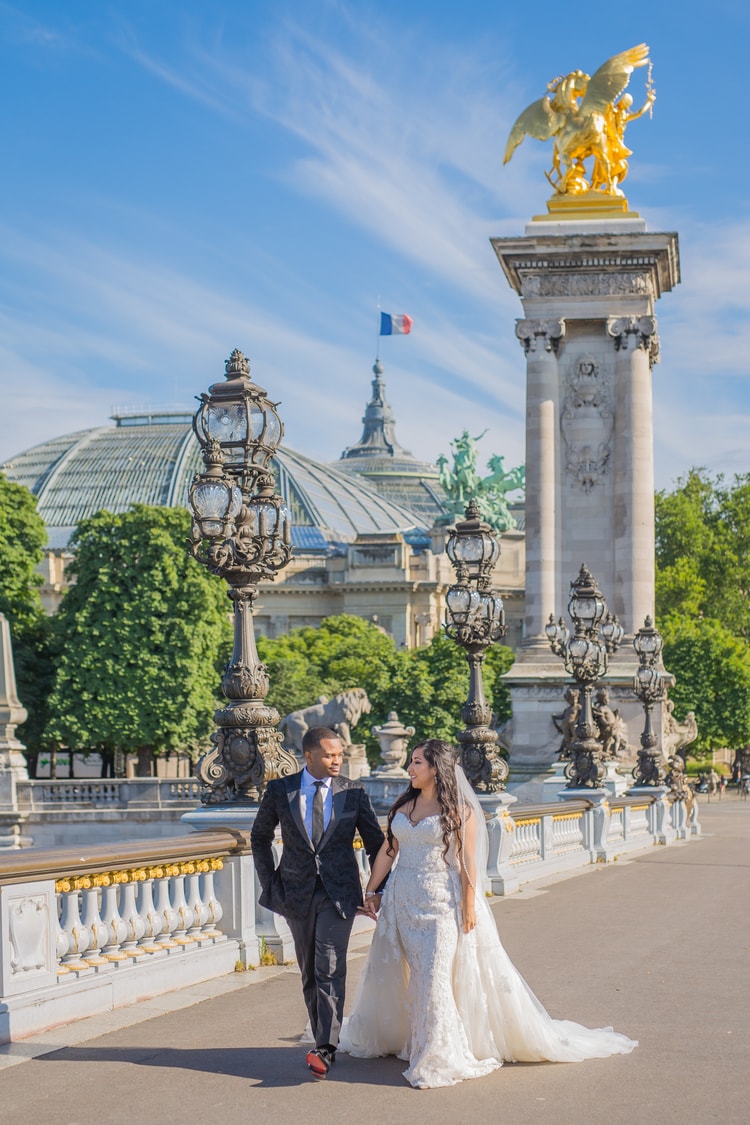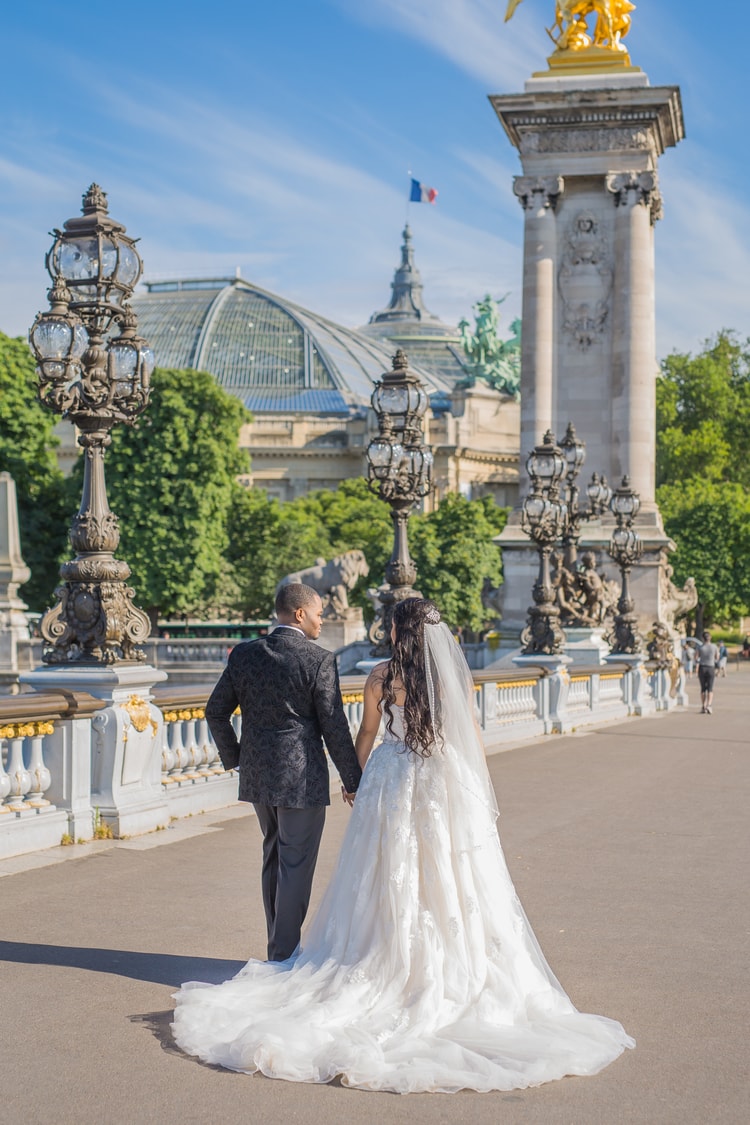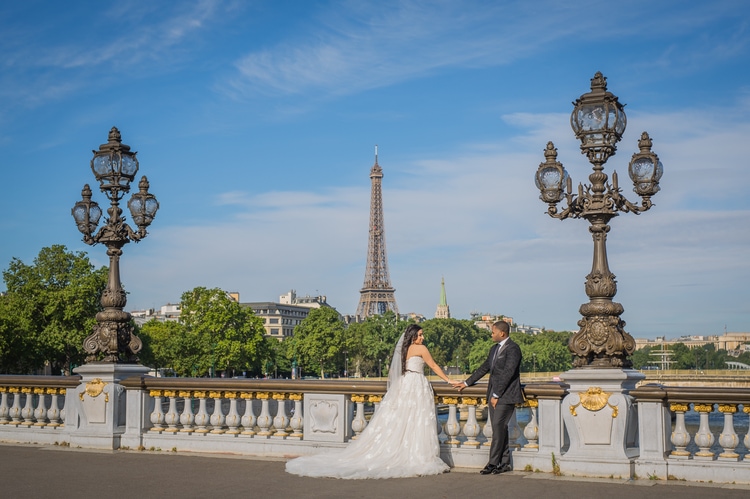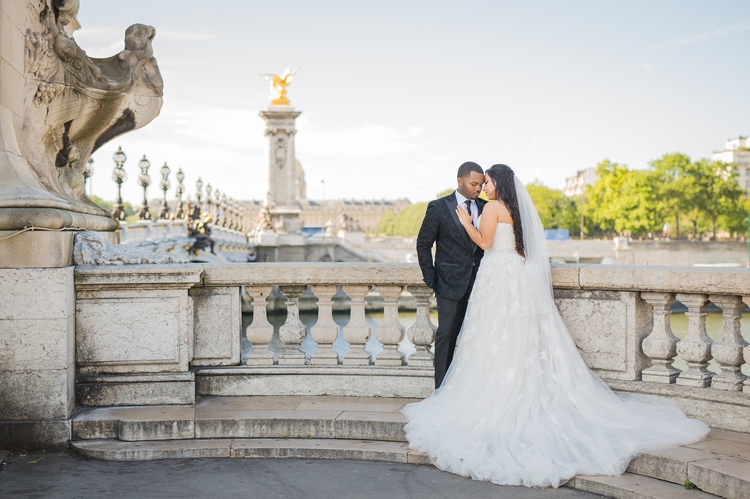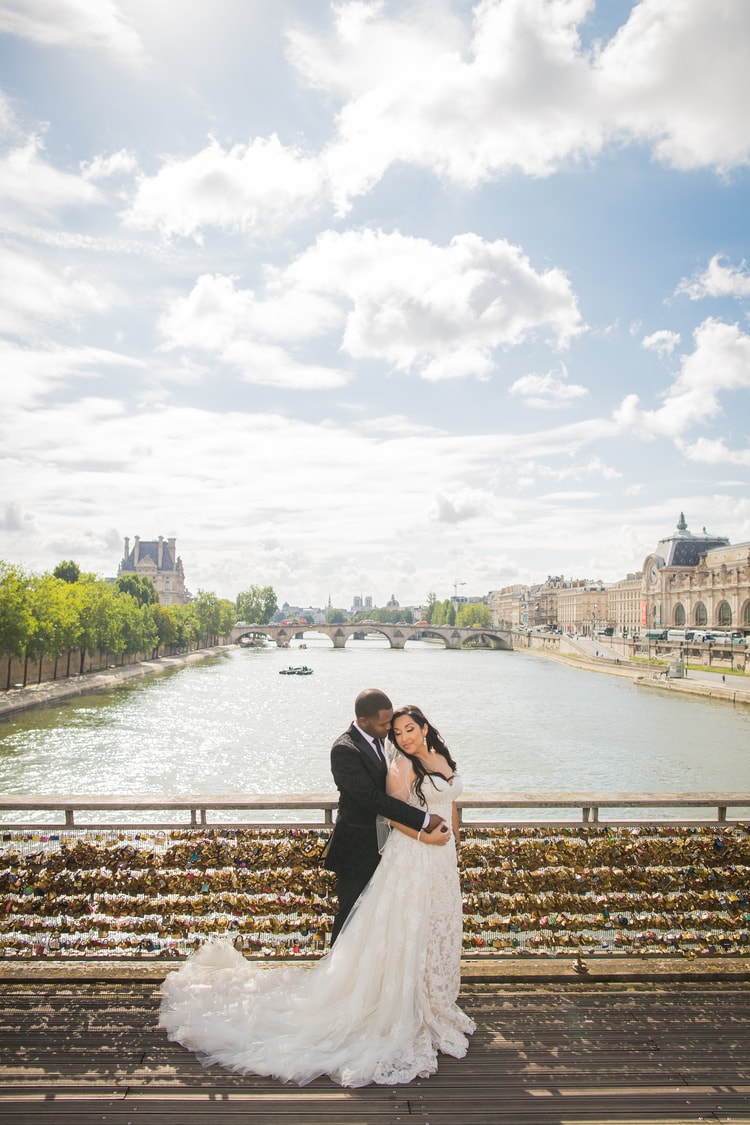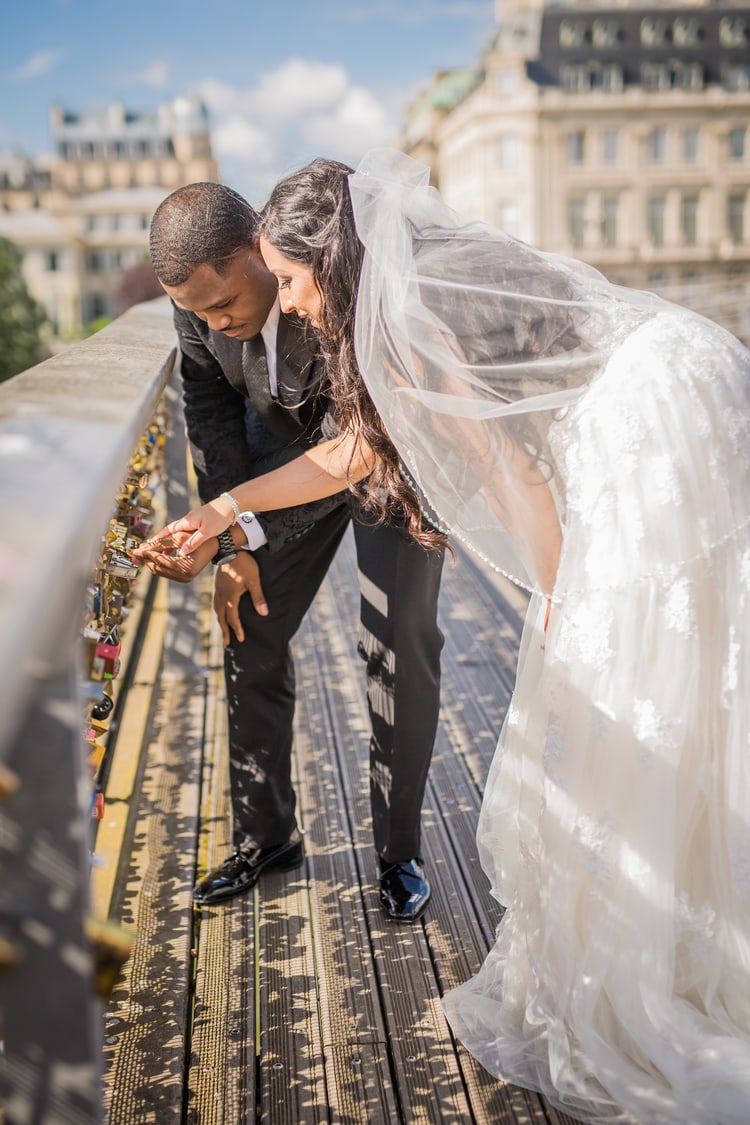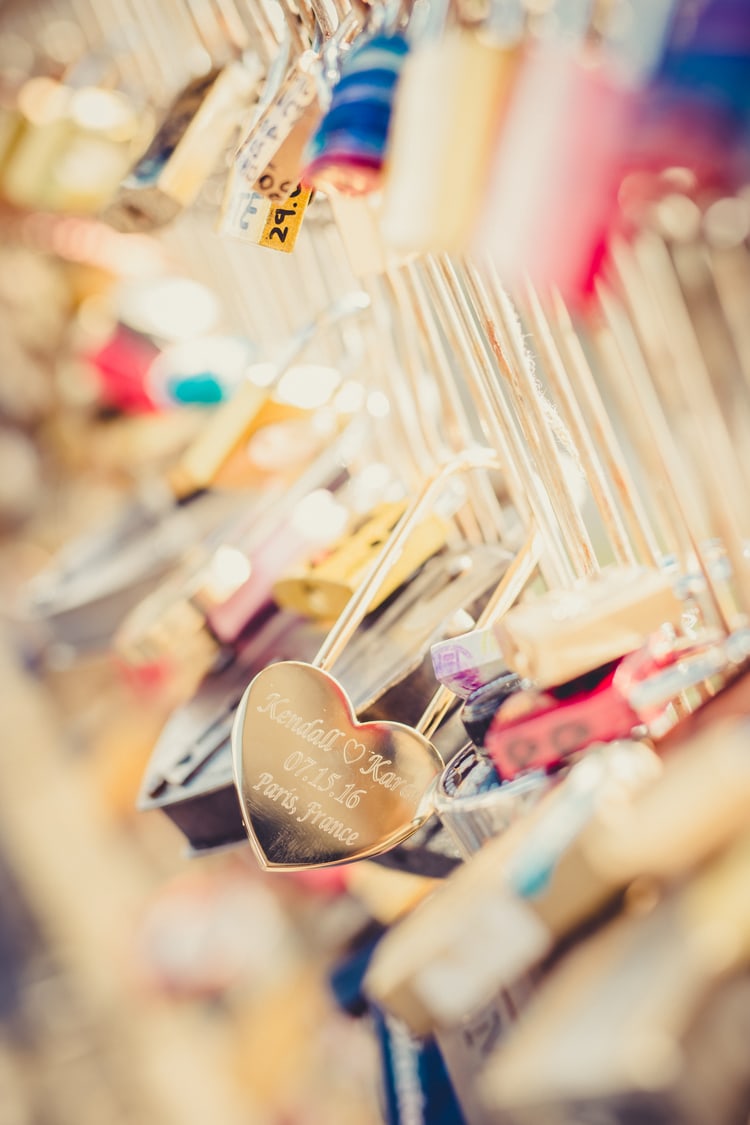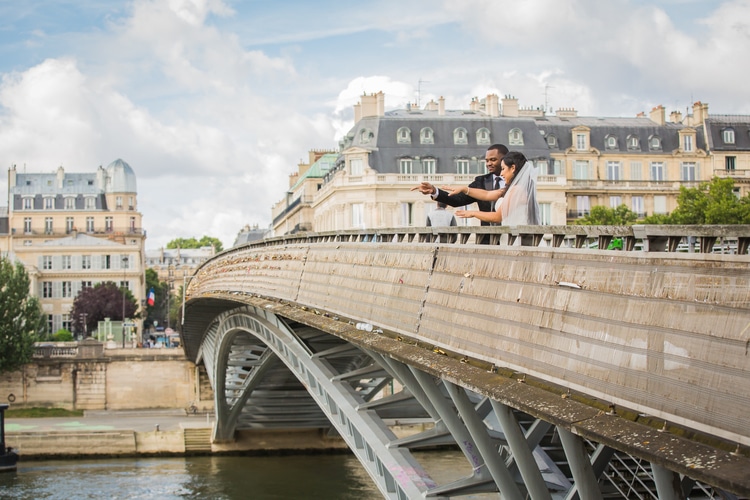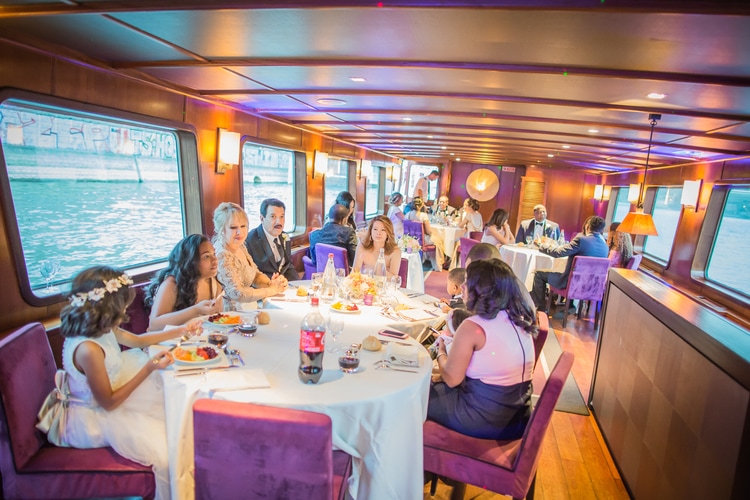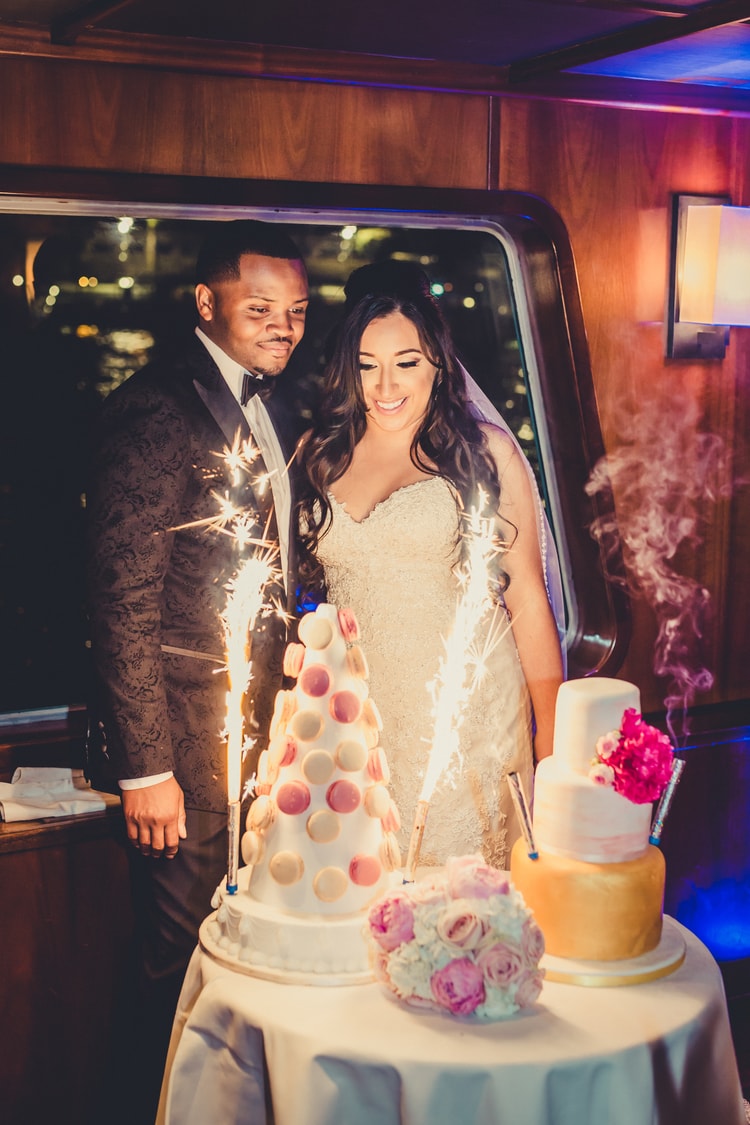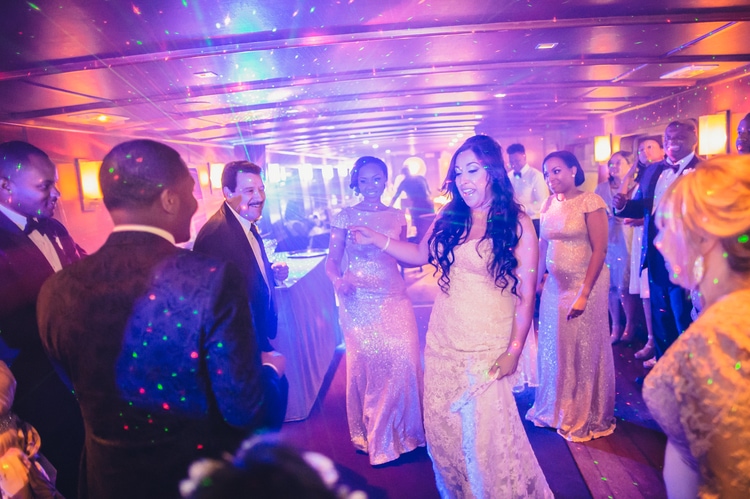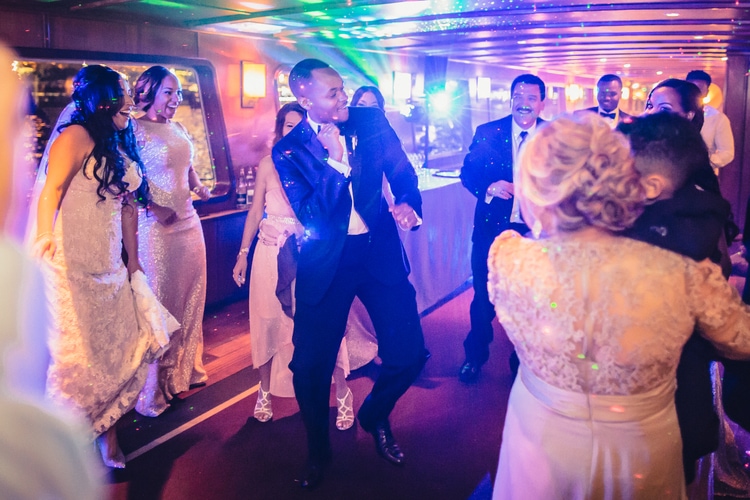 A Beautiful Video of Karen & Kendall's Destination Wedding in Paris
Real Destination Wedding Q&A with the Bride:
What was the most memorable moment of your destination wedding in Paris?
My absolute favorite moment of the wedding day was after we said "I do." The cruise started, we were taking pictures, and everything I had been looking forward to had finally arrived. People were cheering on and congratulating us from afar as we cruised down the Seine River. The view was magical, the food was delicious, and the weather was perfect. It was absolute perfection!
What is your advice to other couples planning a destination wedding in Paris?
My advice for brides-to-be is: Don't sweat the small stuff! Some things won't go as originally planned, and that is to be expected. Remember that this is the big day you've been looking forward to. No matter what happens, it will still be the most beautiful day ever. As far as budget goes, you can compromise several things, but your pictures and videos are the only memories you will keep with you after the day is finished. So be sure to hire the best photography/videography team no matter the cost. It will be worth every penny!
Vendors:
Photographer: Paris Photographer Pierre
Cinema and Video: 2P Paris Prod
Event Venue: Le Montebello boat
Bridal Gown: Maeve by Sophia Tolli
Veils and headpieces: Bel-Aire Bridal
Shoes: Bride's & Groom's shoes by Christian Louboutin
Makeup Artist: AyshGlamm
Bridesmaid Store: Bustles & Bows Bridal Boutique
Hair Stylist: Ciara Coiffure
Tuxedo and Groom's Attire: Givenchy from Fellow Suits
Floral Designer: Flowers de Paris
His Jewelry: David Yurman
Groomsmen Attire: John's Tuxedos
Ring Designer: Lee Michaels Jewelry
Macaron Tower: Laduree
Bridesmaid Dresses: Sorella Vita
Cake Designer: Synie's
Featured:

Unique Poolside Bachelorette Party Inspiration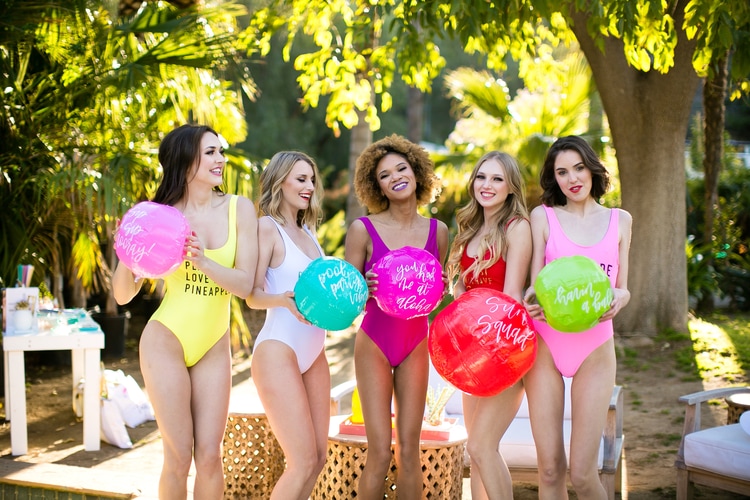 This unique tropical poolside bachelorette party is #GOALS! The décor was tropical, colorful and fun – bringing a cheery vibe that set the tone for a flawless and relaxed day. There were tons of personalized details –from sunscreen and chapstick, to soda and champagne, sun hats and fans, magazines, personalized tumblers, and even a wet bikini bag to hold their suit while they slipped into some adorable "Bride's Beaches" cover-ups. Of course, what's a good party without some fun games? Tons of fun ideas in this post. Read more
Featured:

New Orleans Destination Weddings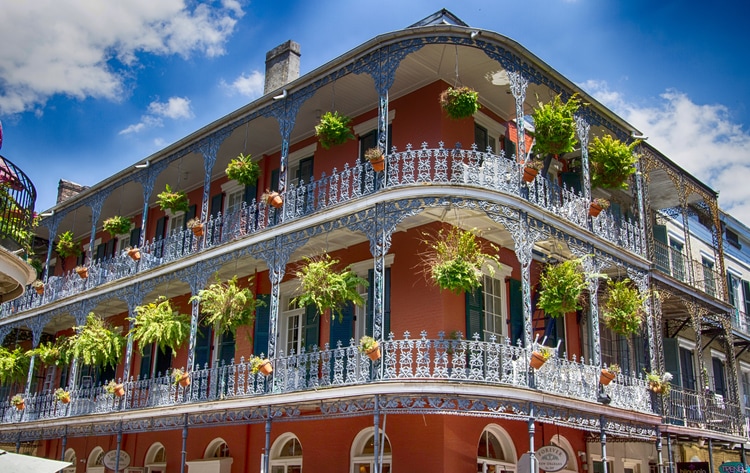 Here at Destination Wedding Details, we've seen it all: weddings at the beach, in the mountains, in the desert, and in pretty much every country. ALL beautiful, mind you… but through our years of observing what exactly makes for a GREAT wedding, we've surmised this: it must be FUN for you and your guests. So, ask yourself this: what city is more fun than New Orleans? Read our full post to discover when, where and how to get married in NOLA.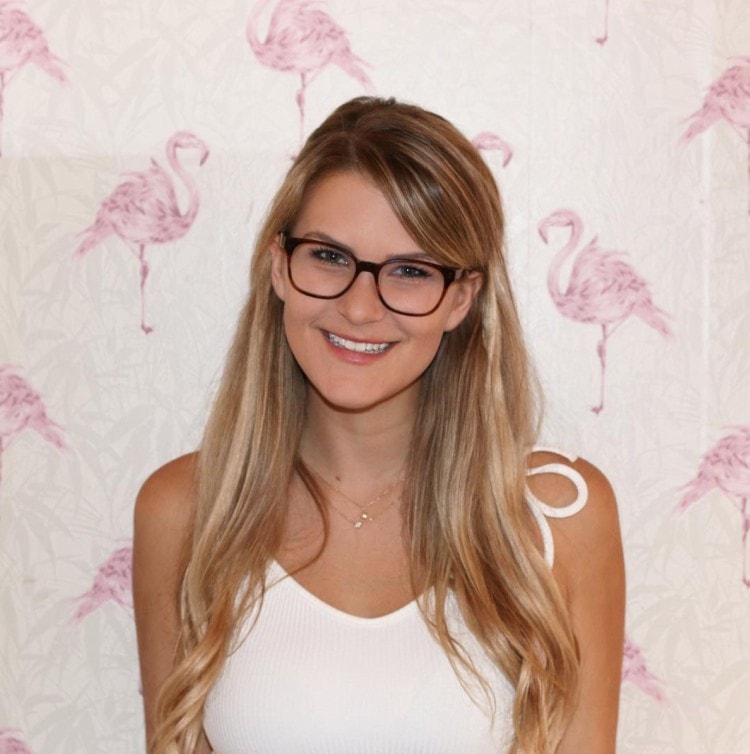 Sol is a travel enthusiast who after graduating with a degree in marketing and taking a sabbatical to travel, realized that she couldn't be tied to one place. She has been traveling ever since. You can find her at a different cafe each day sipping on matcha lattes and getting productive, and at night she's dreaming of a new destination or planning her next getaway. You can be sure she will be planning her own destination wedding one day – and it will be full of inspiration drawn from DestinationWeddingDetails.com!