There's so much inspiration in this one styled shoot, I hardly know where to begin! I'm not kidding – this feature comes complete with some exotic beach wedding flowers, a boatload of unique details, 3 different beach wedding dress and headpiece styles, 2 bridal swimsuit ideas and a knockout boudoir session! Some of these shots are just stunning and I'm so thrilled to share them with you. A huge thanks goes out to the very talented team at One Perfect Event for sharing these gorgeous shots with us!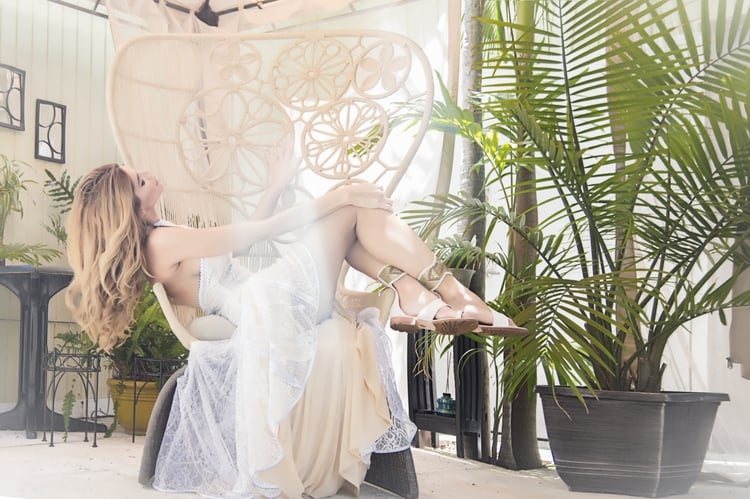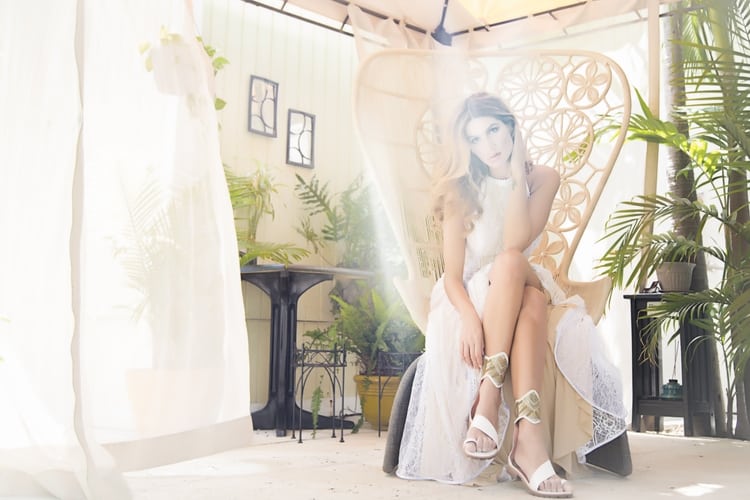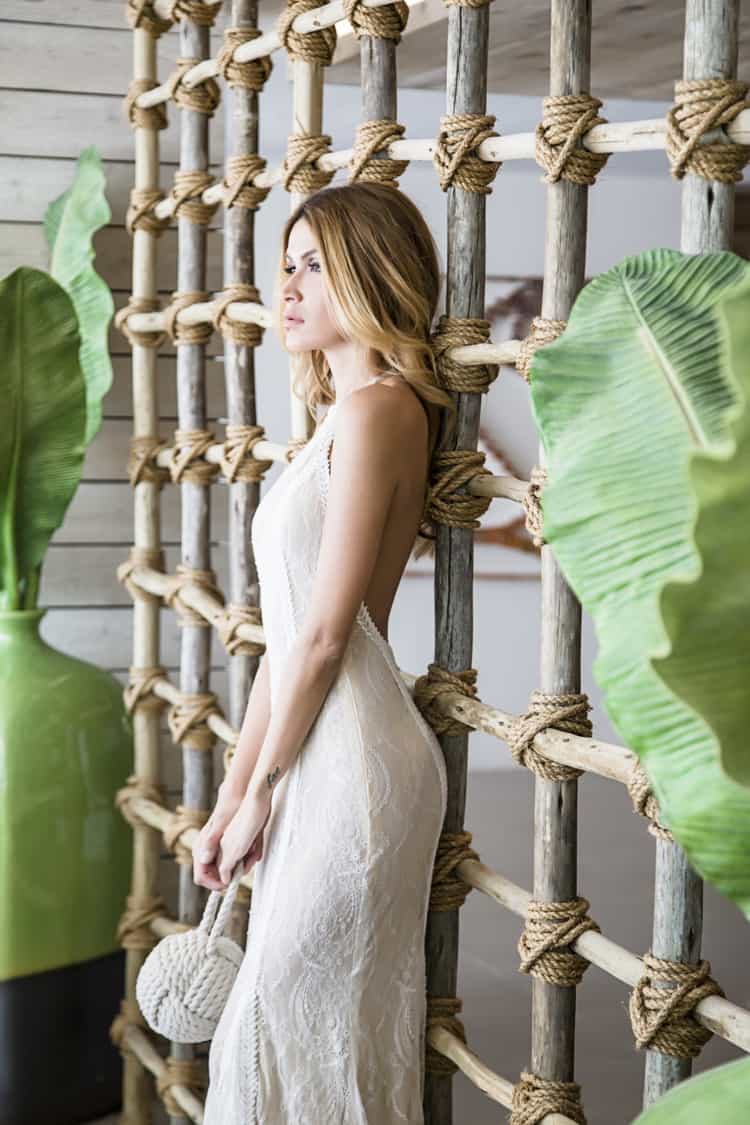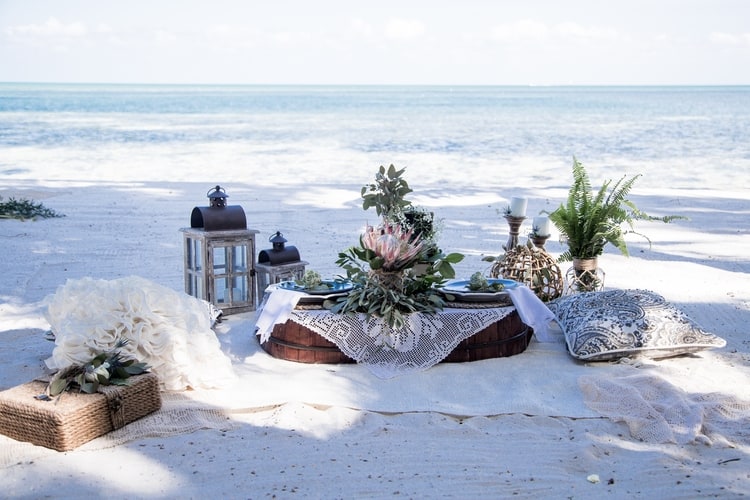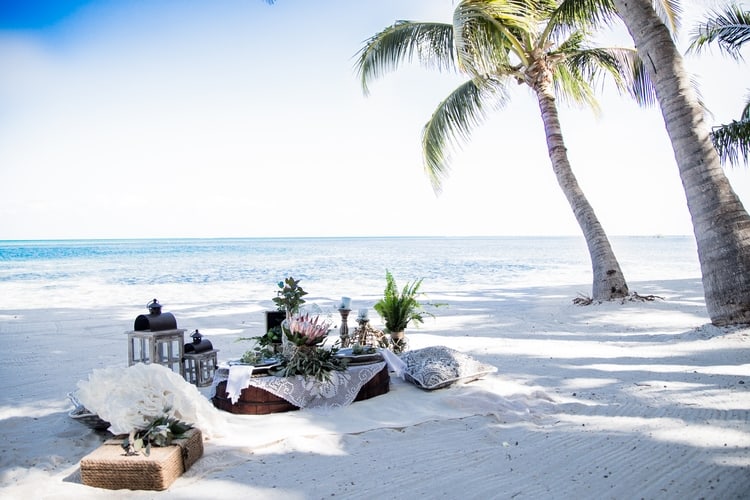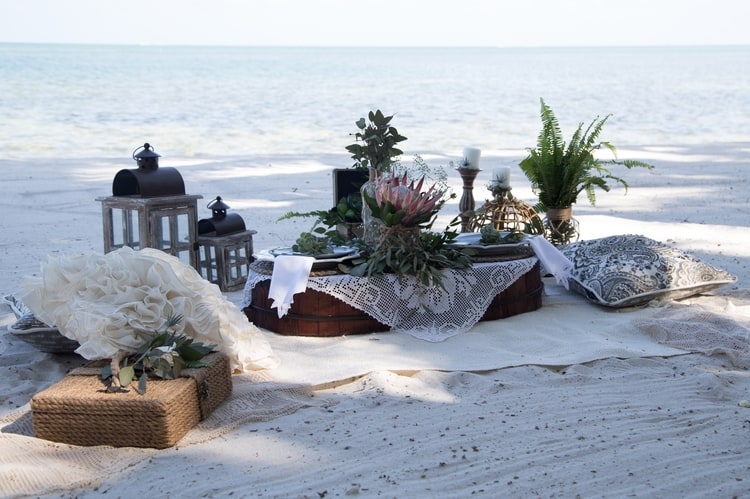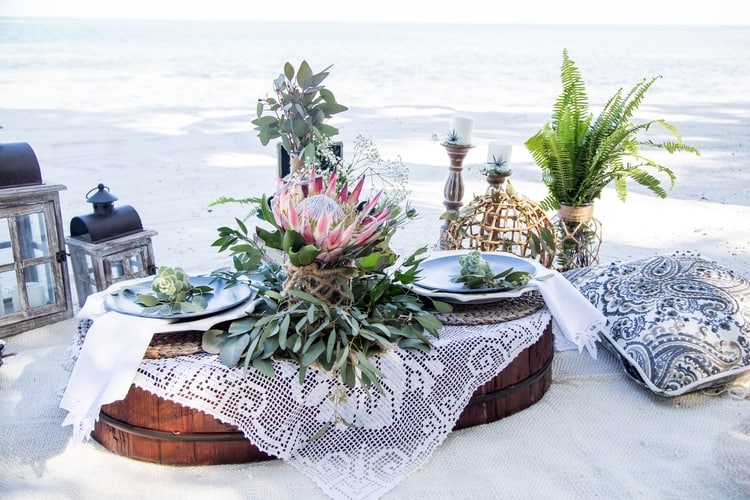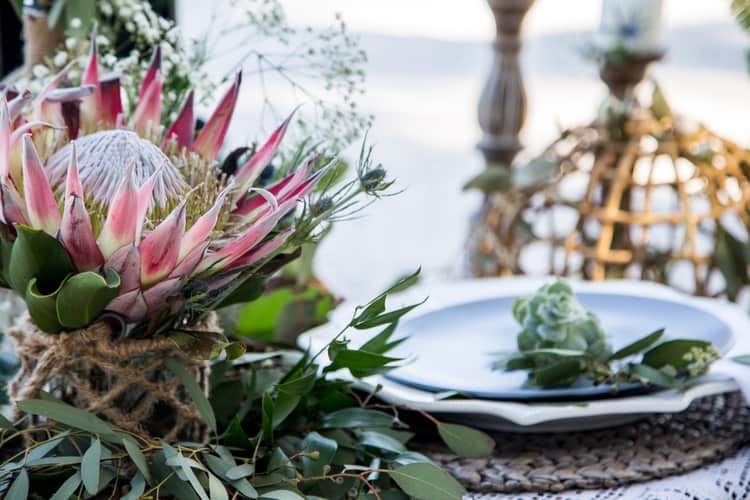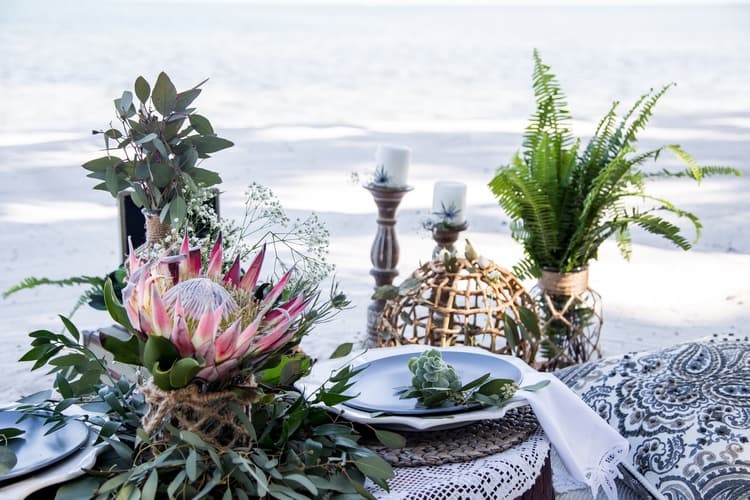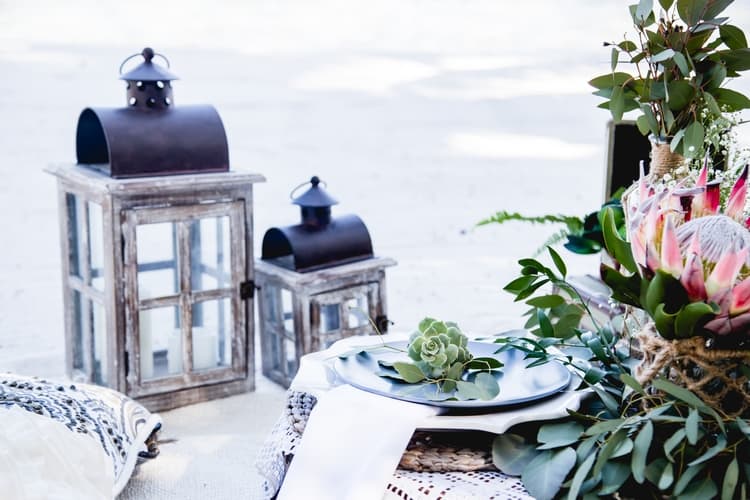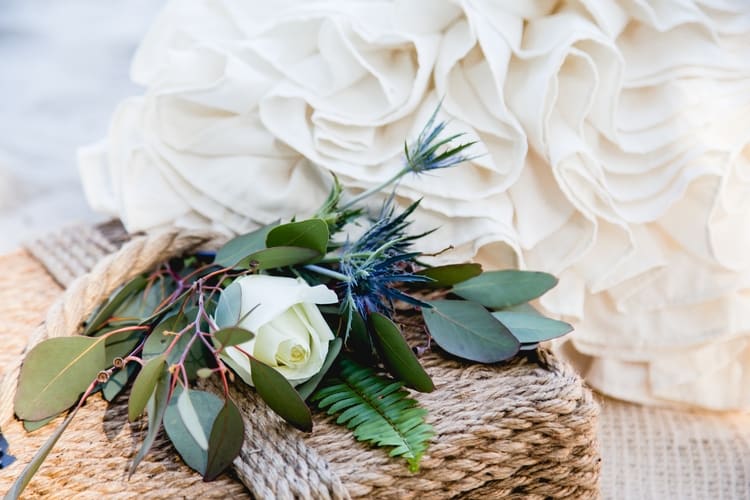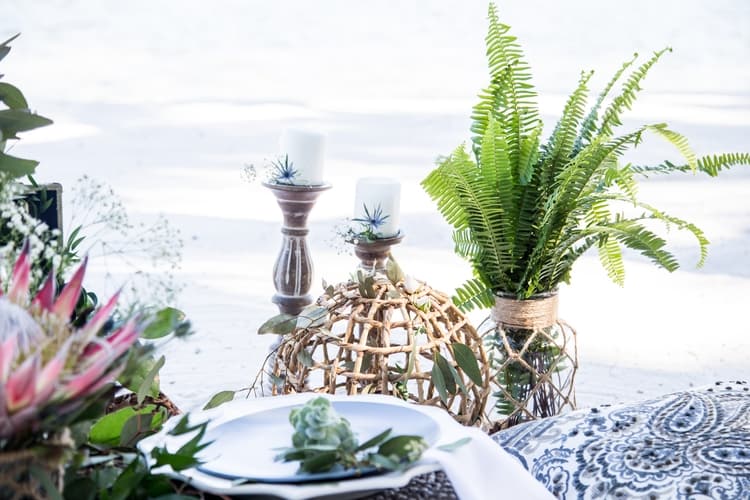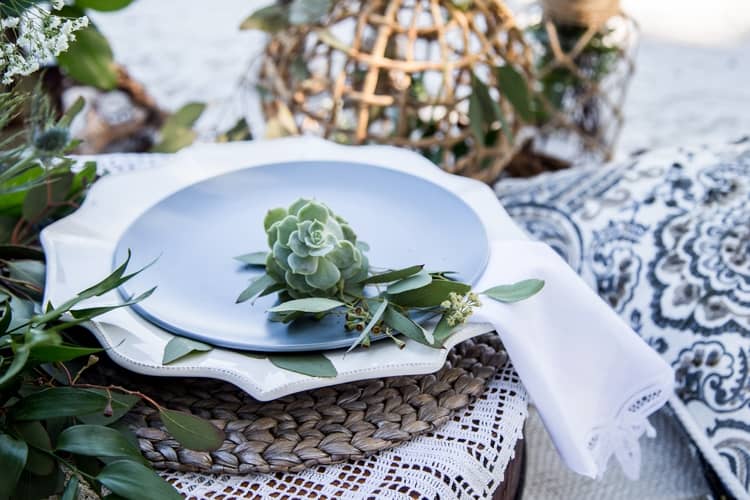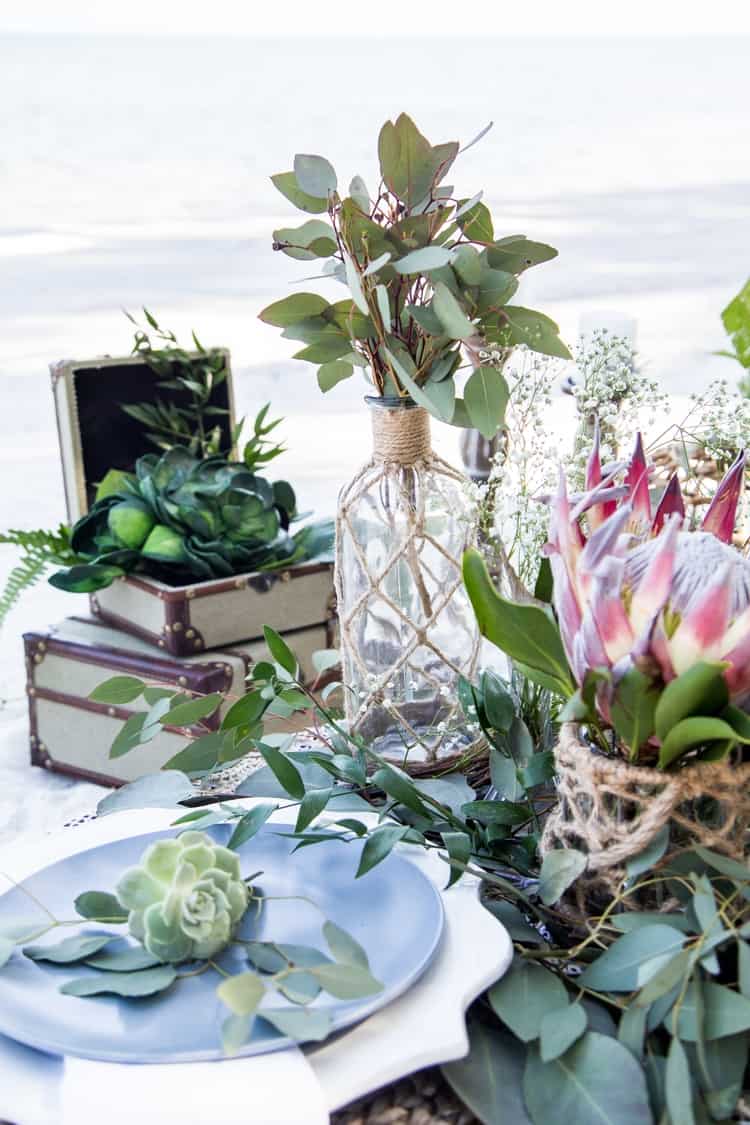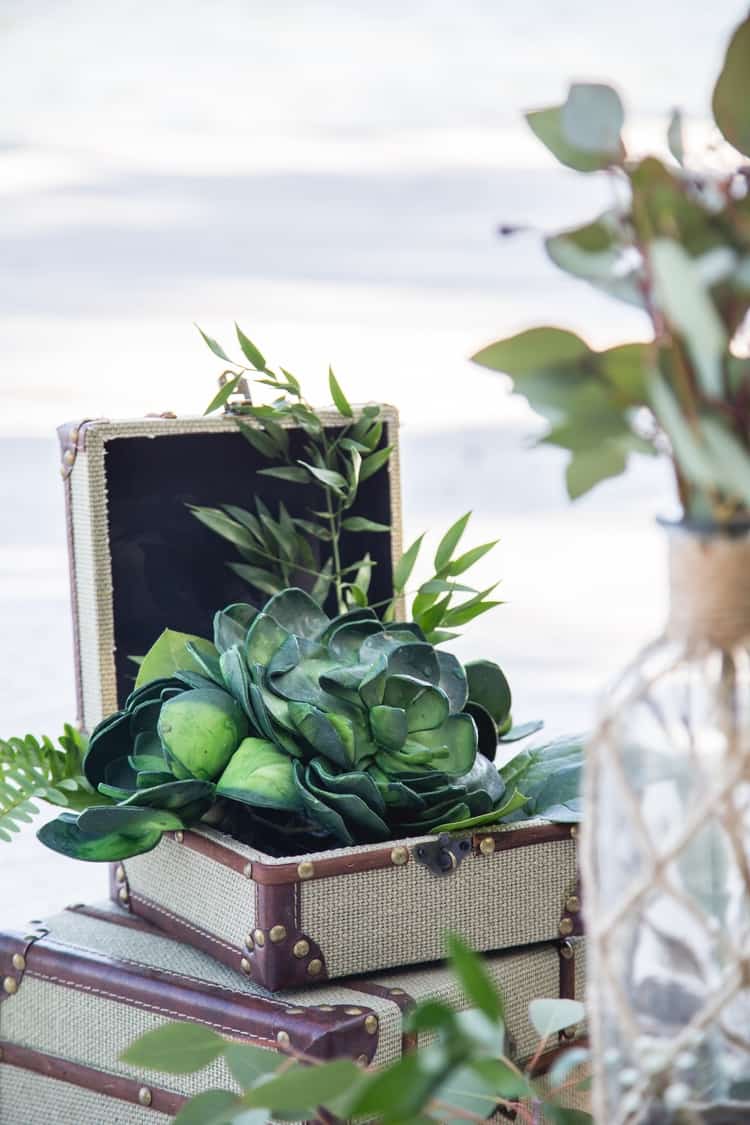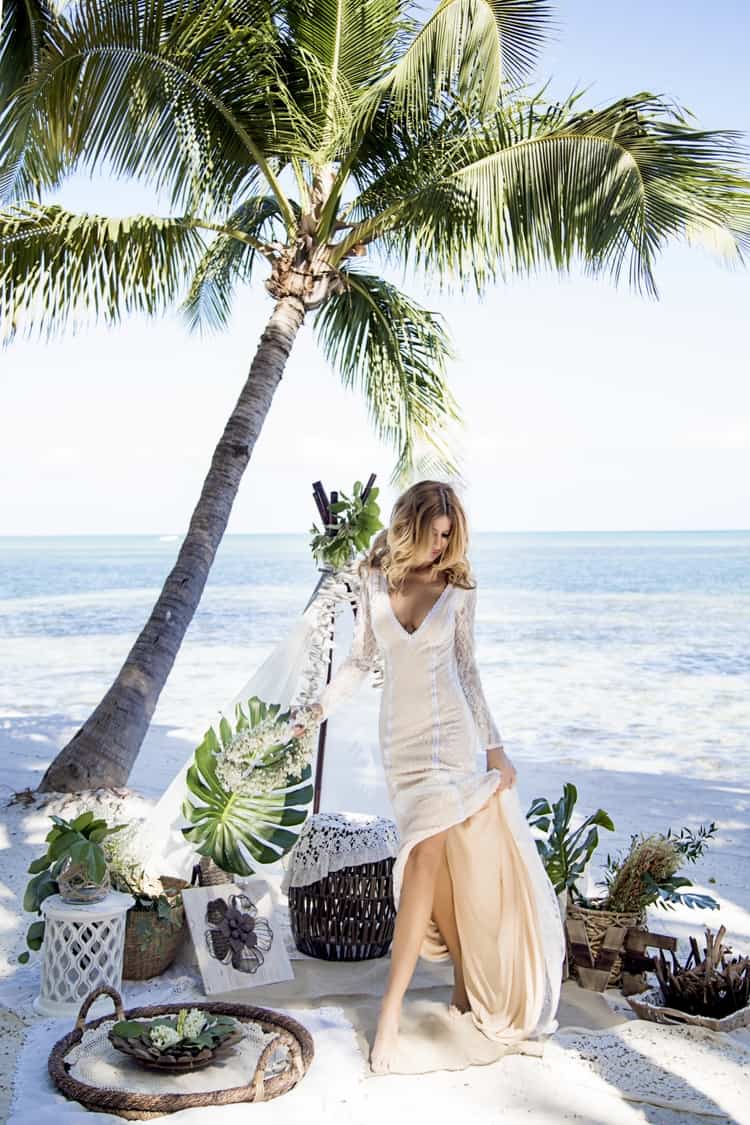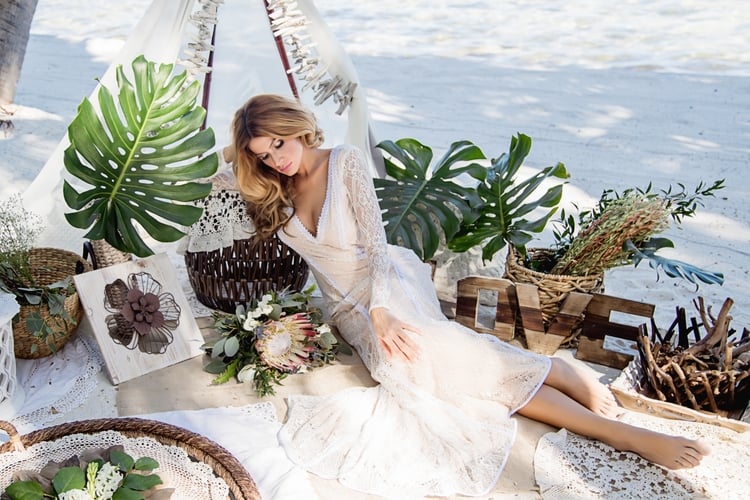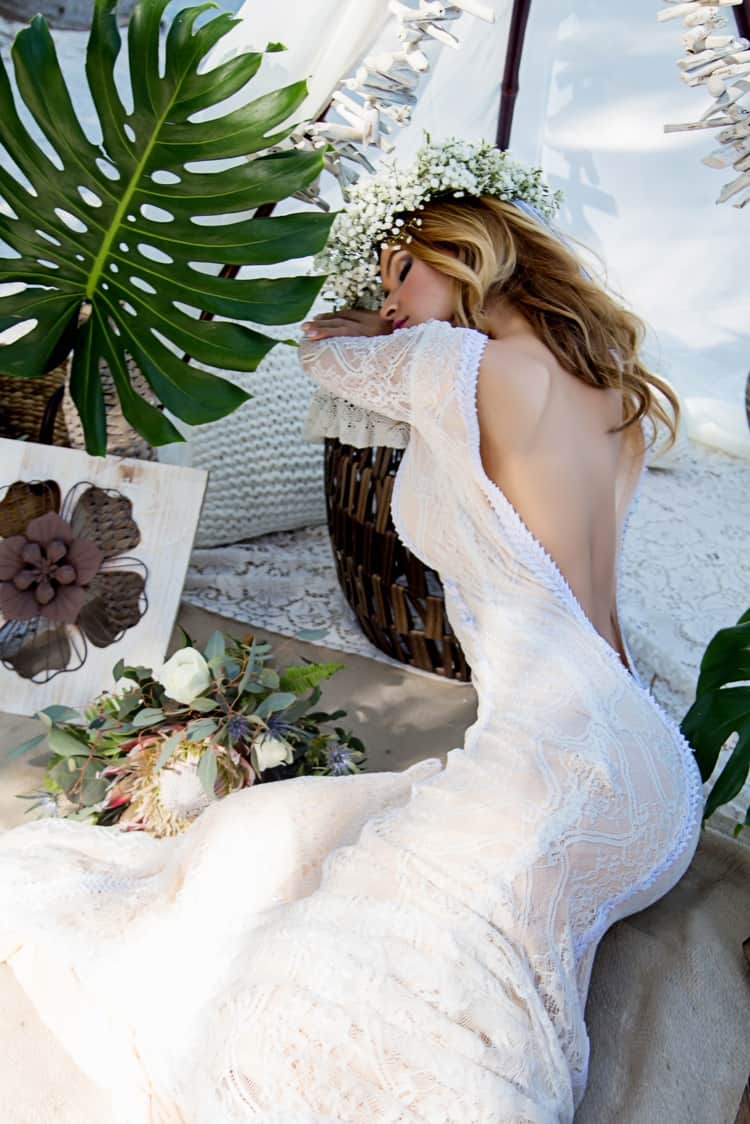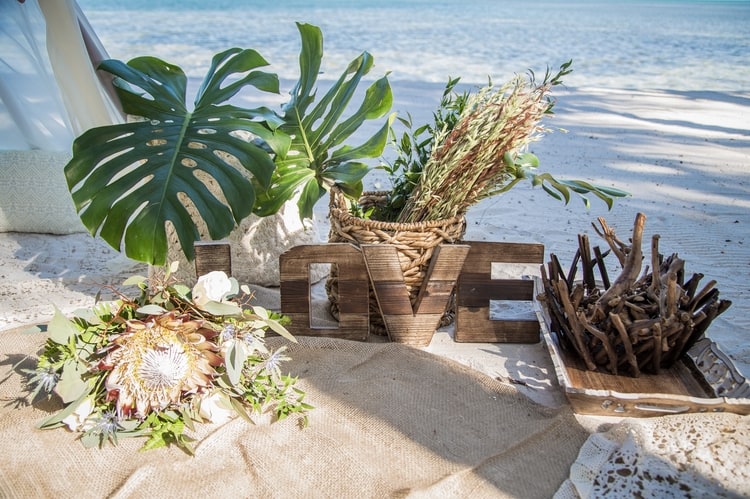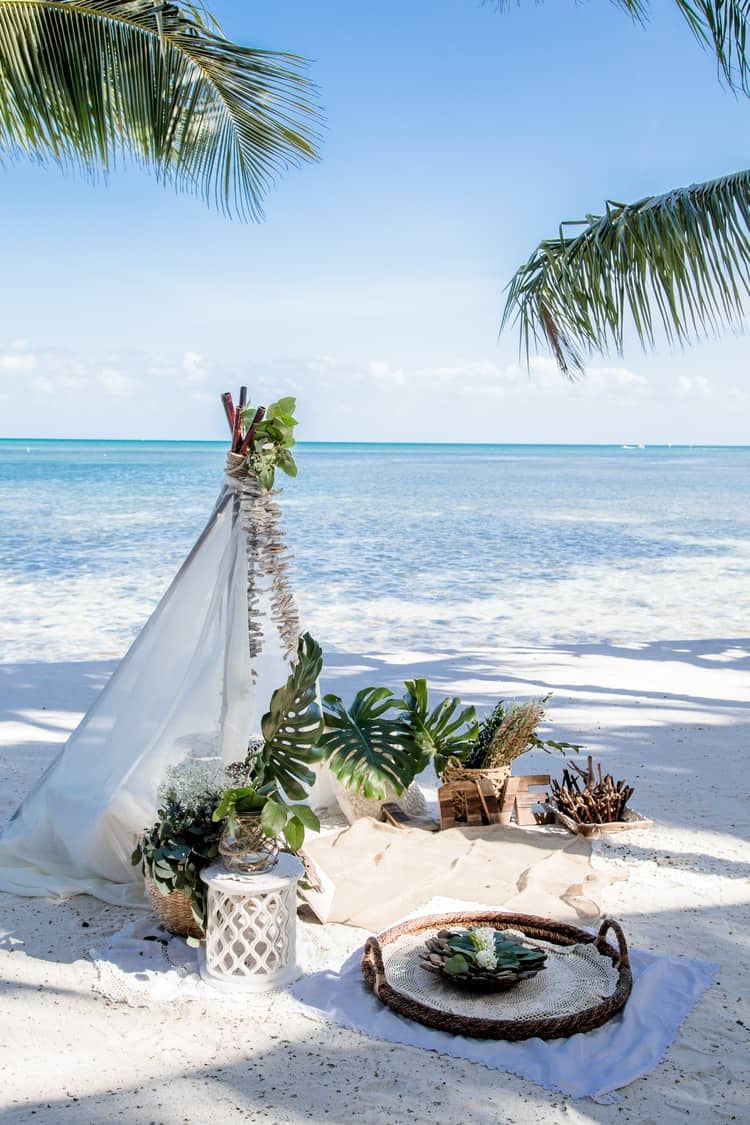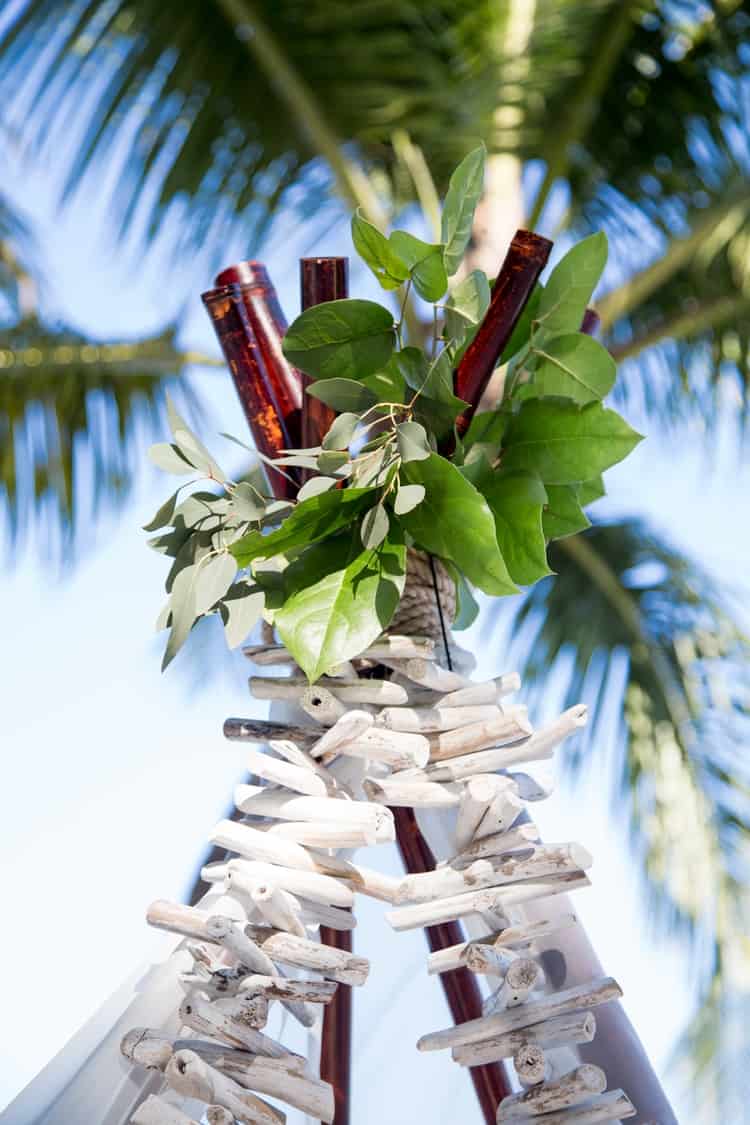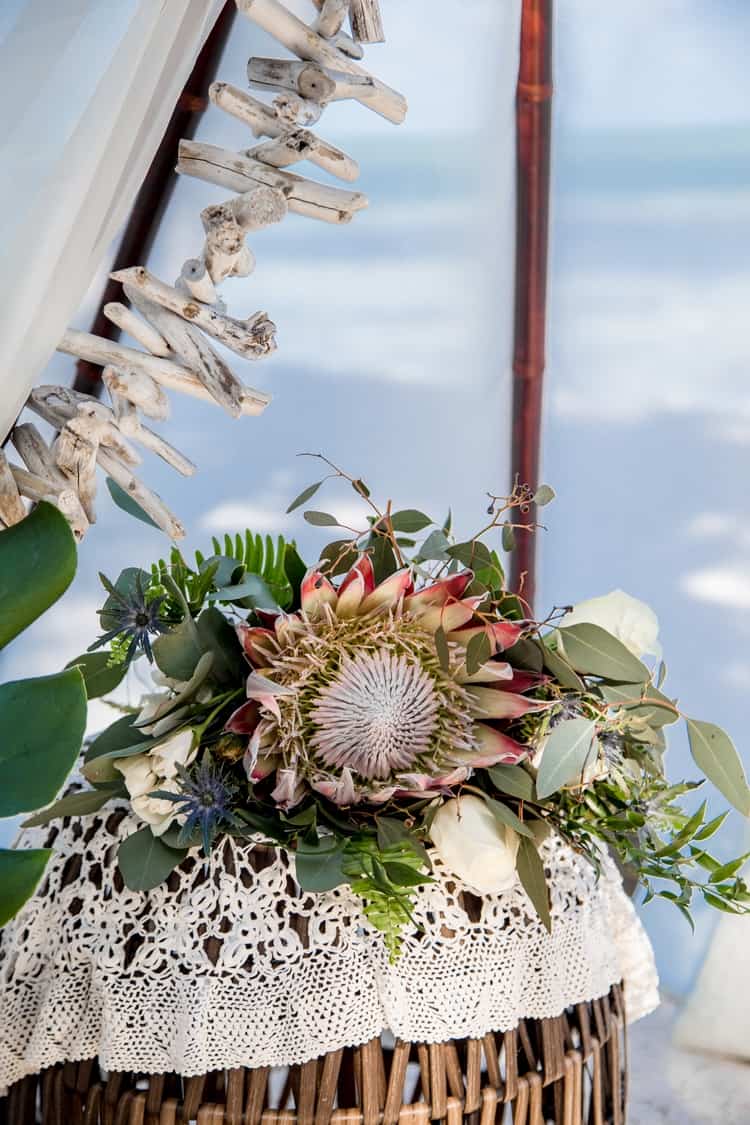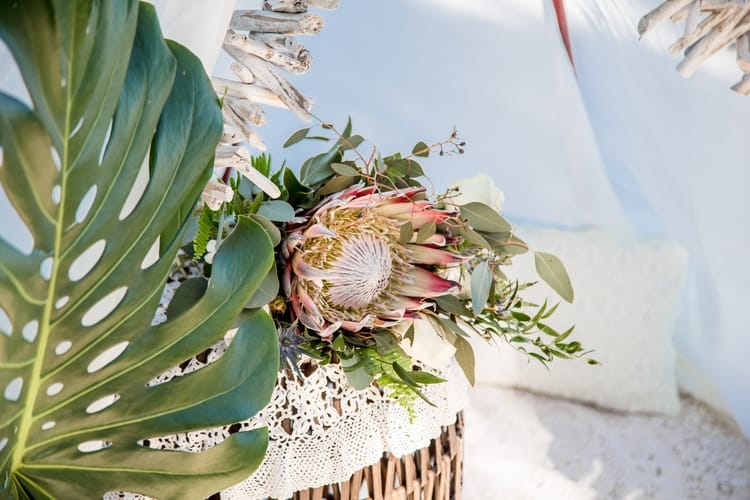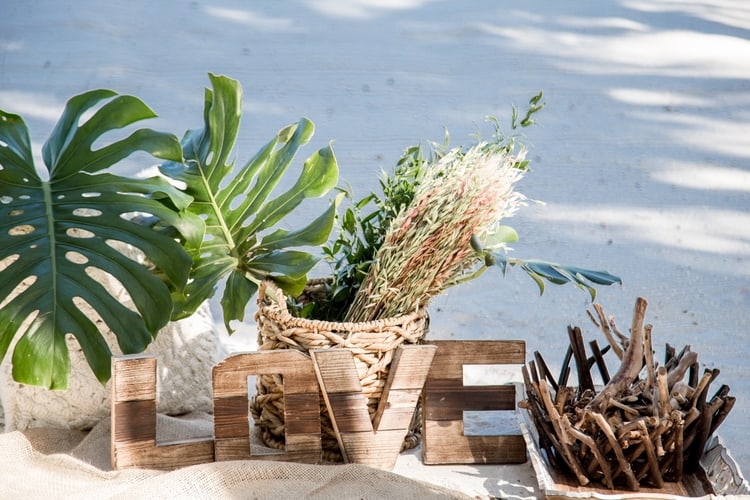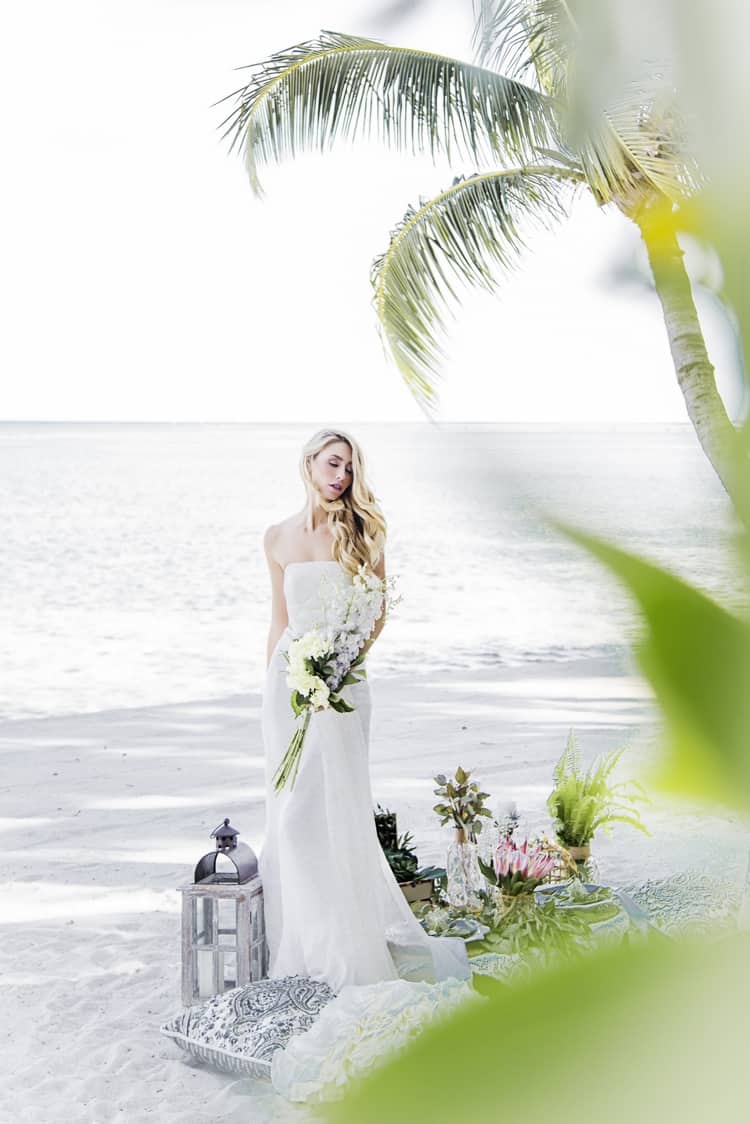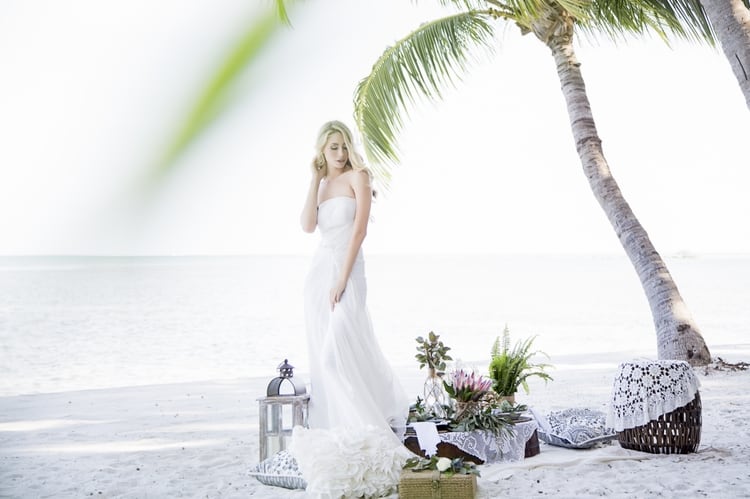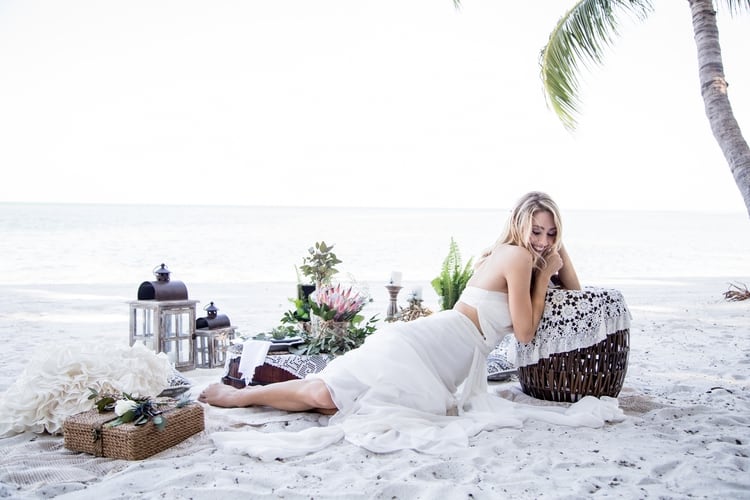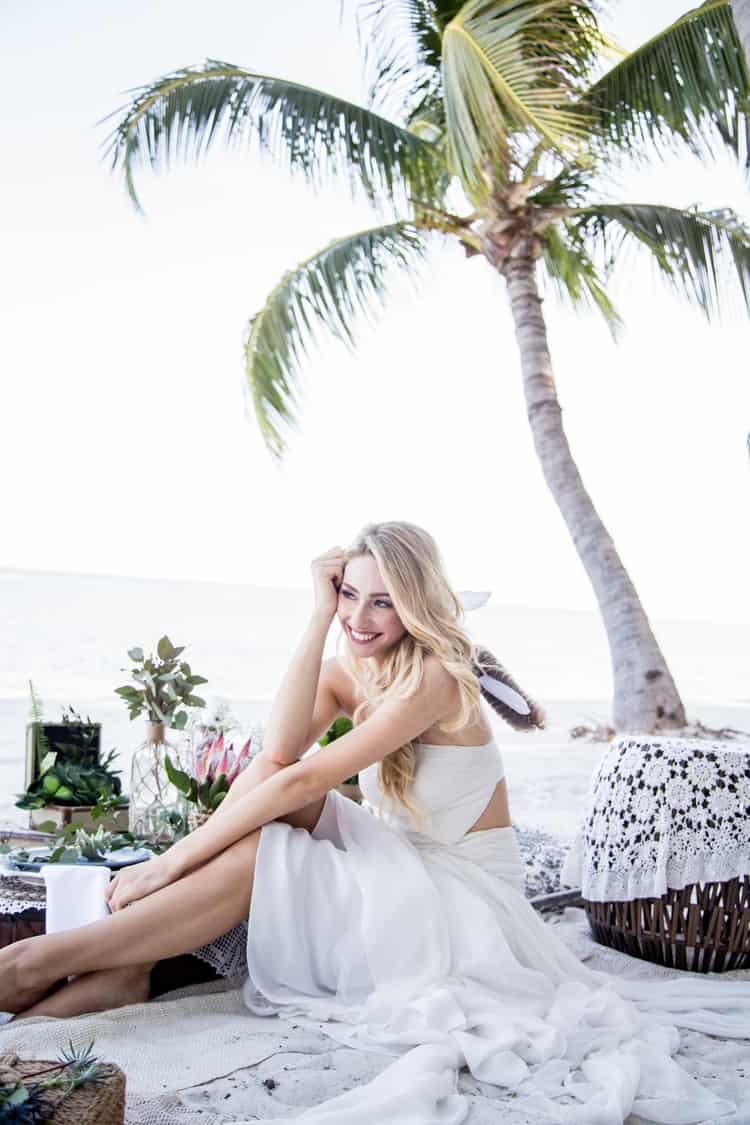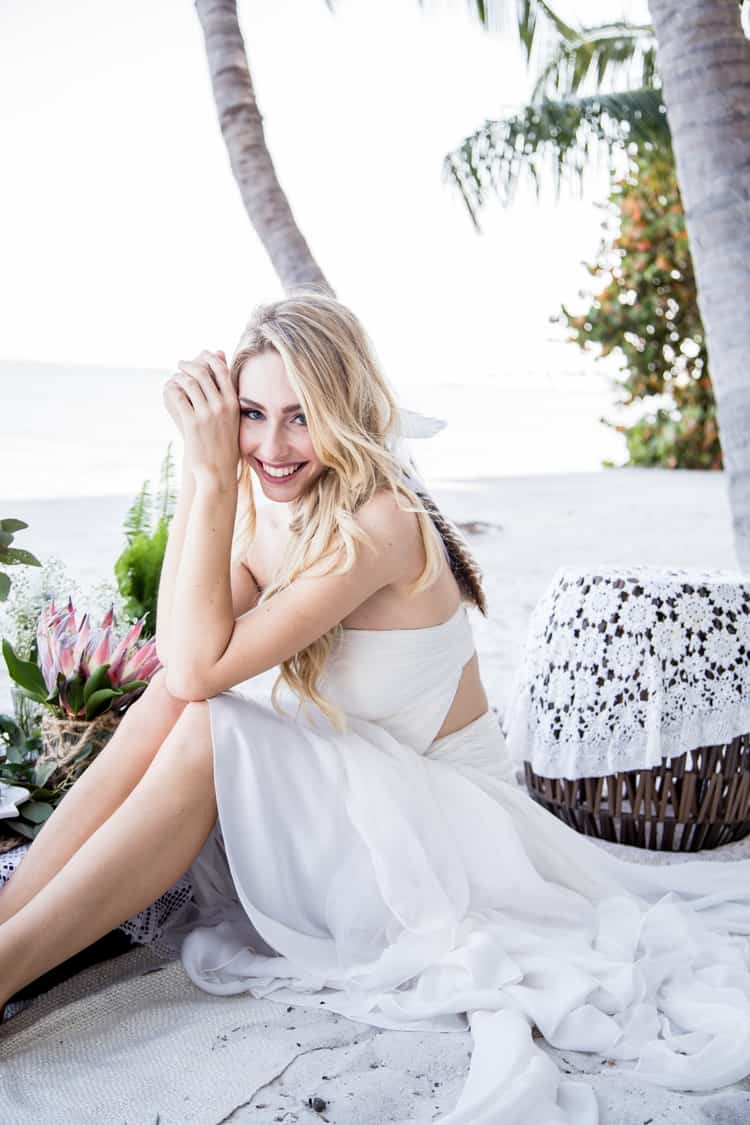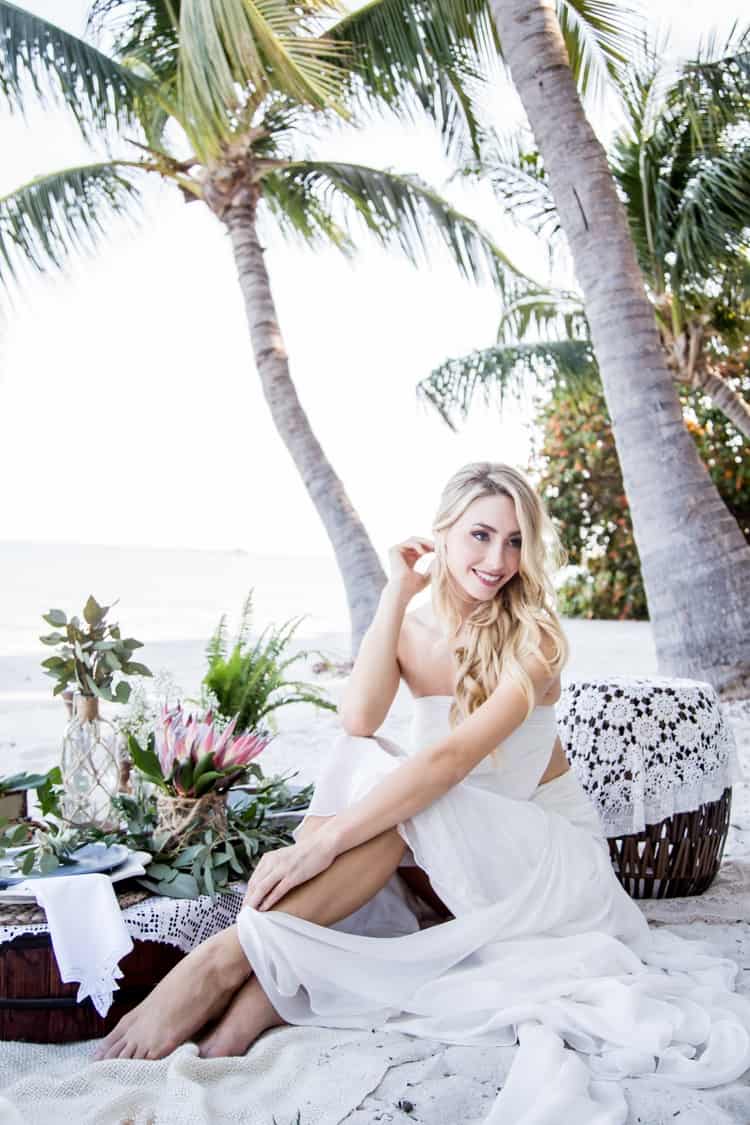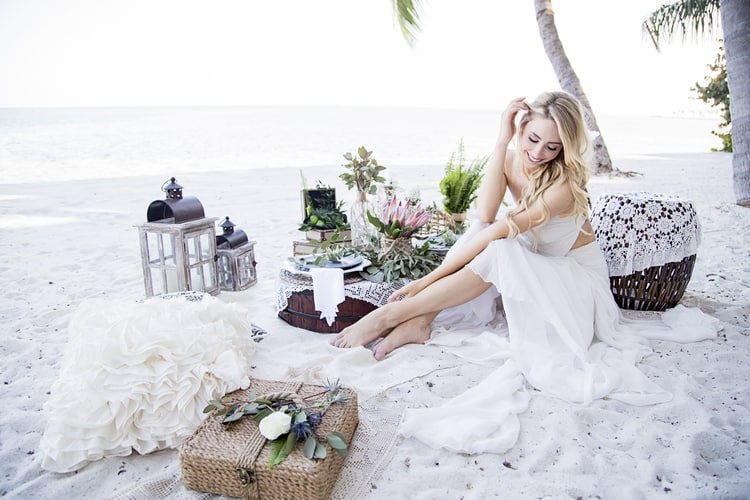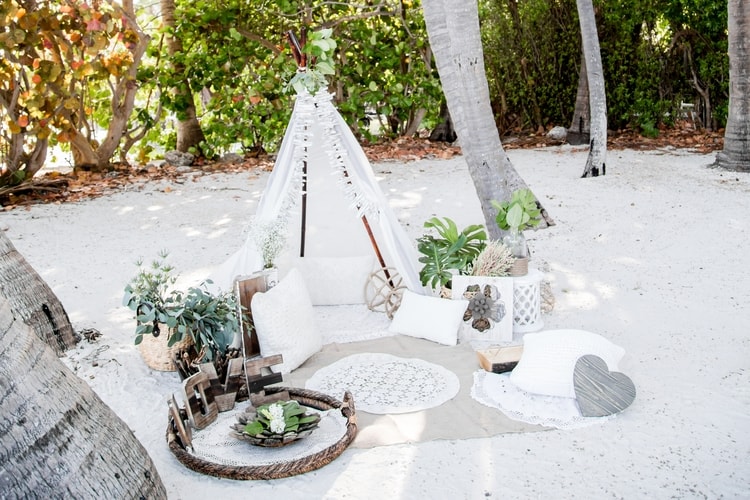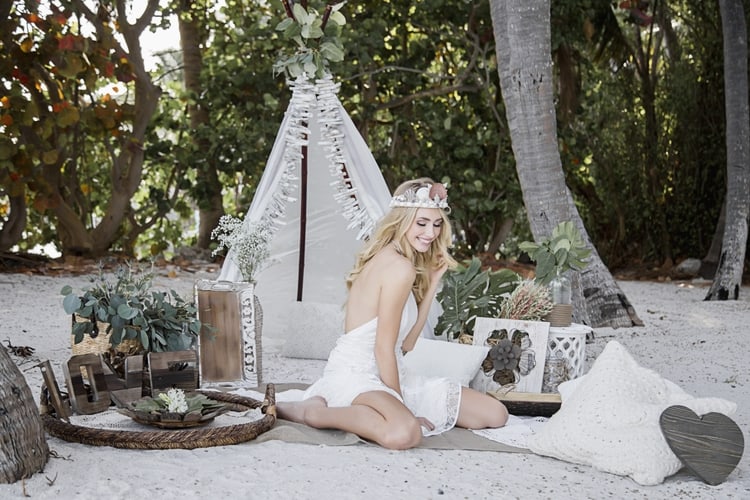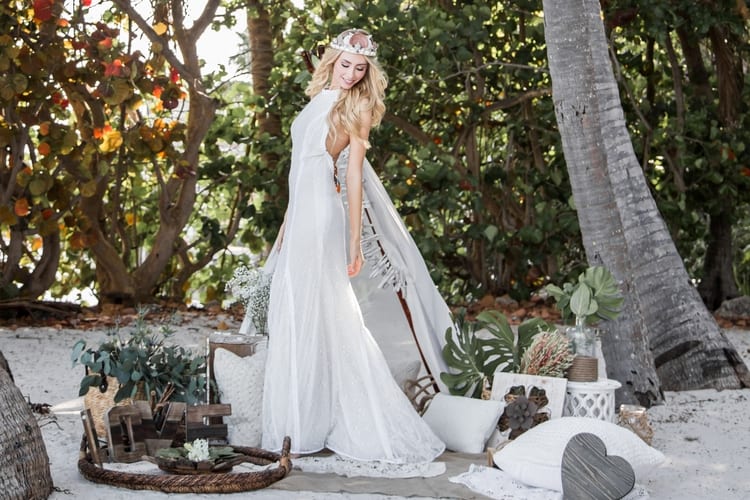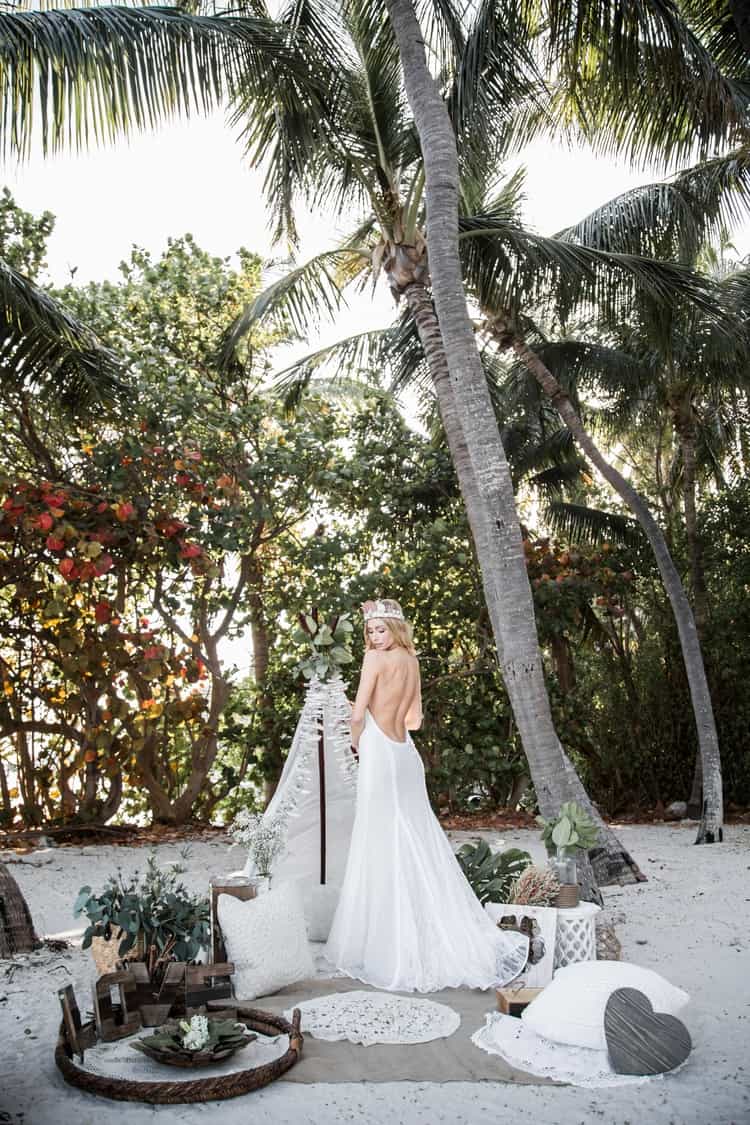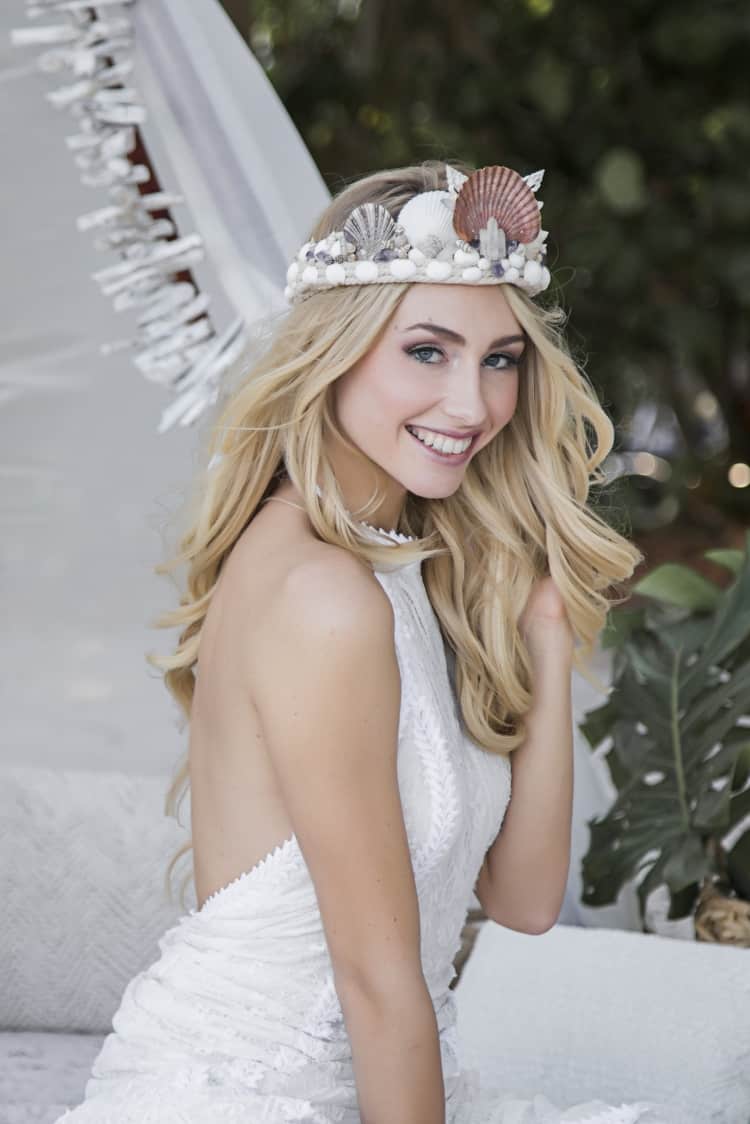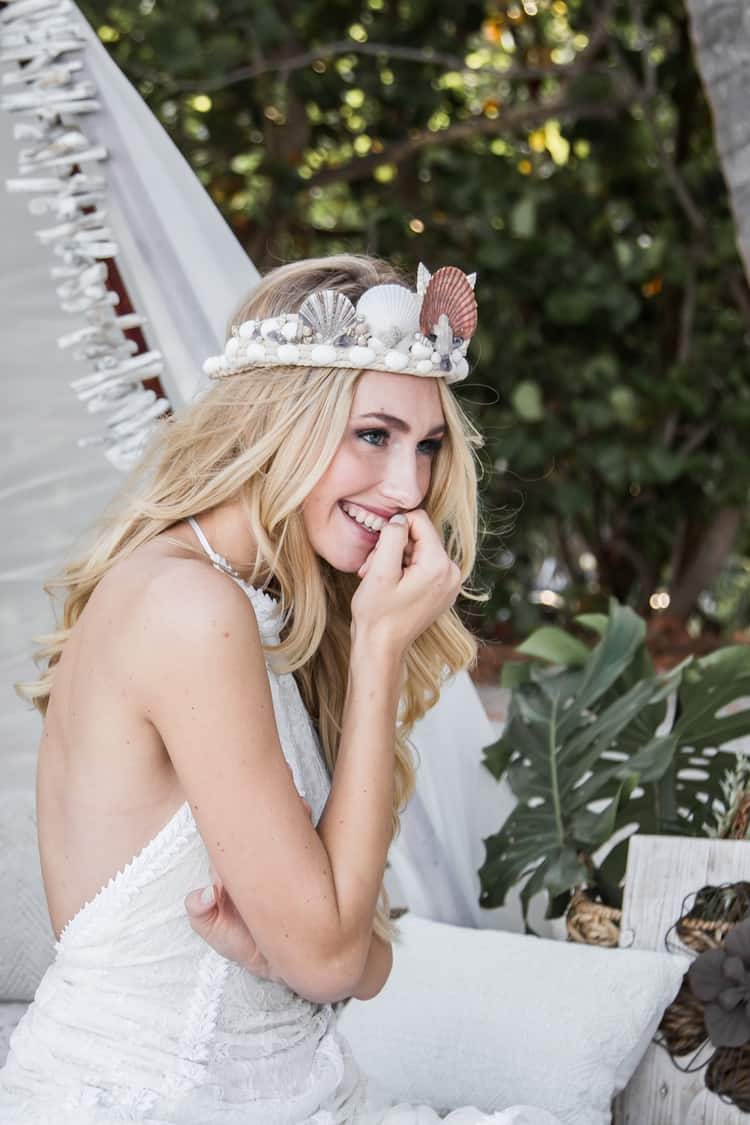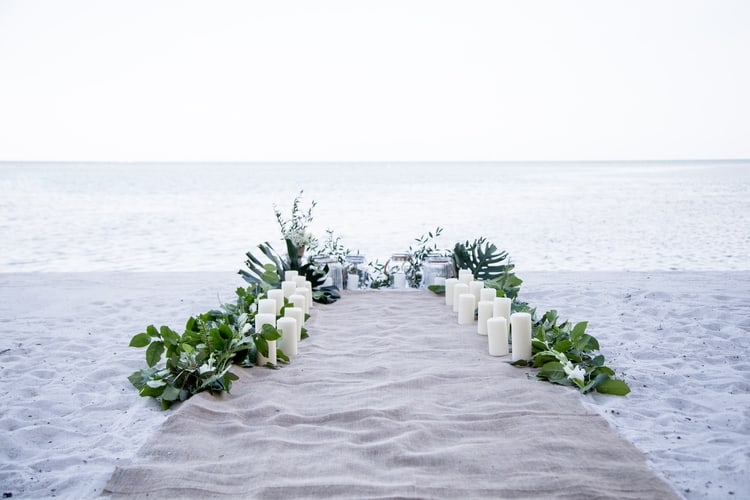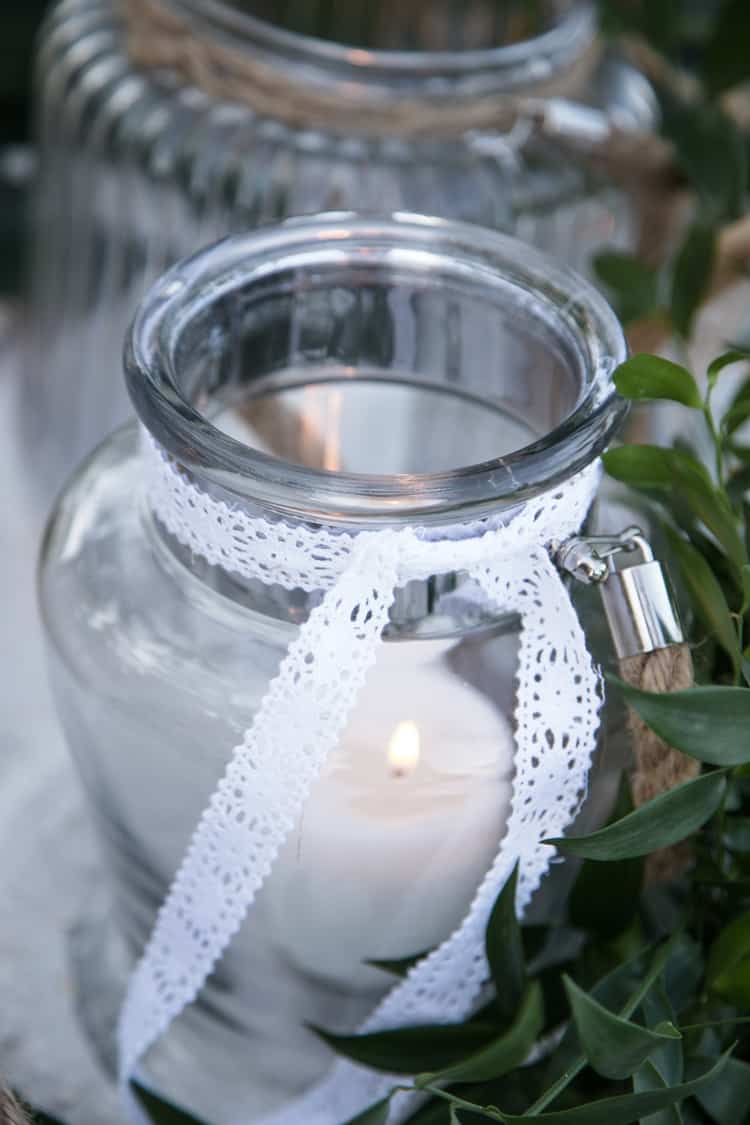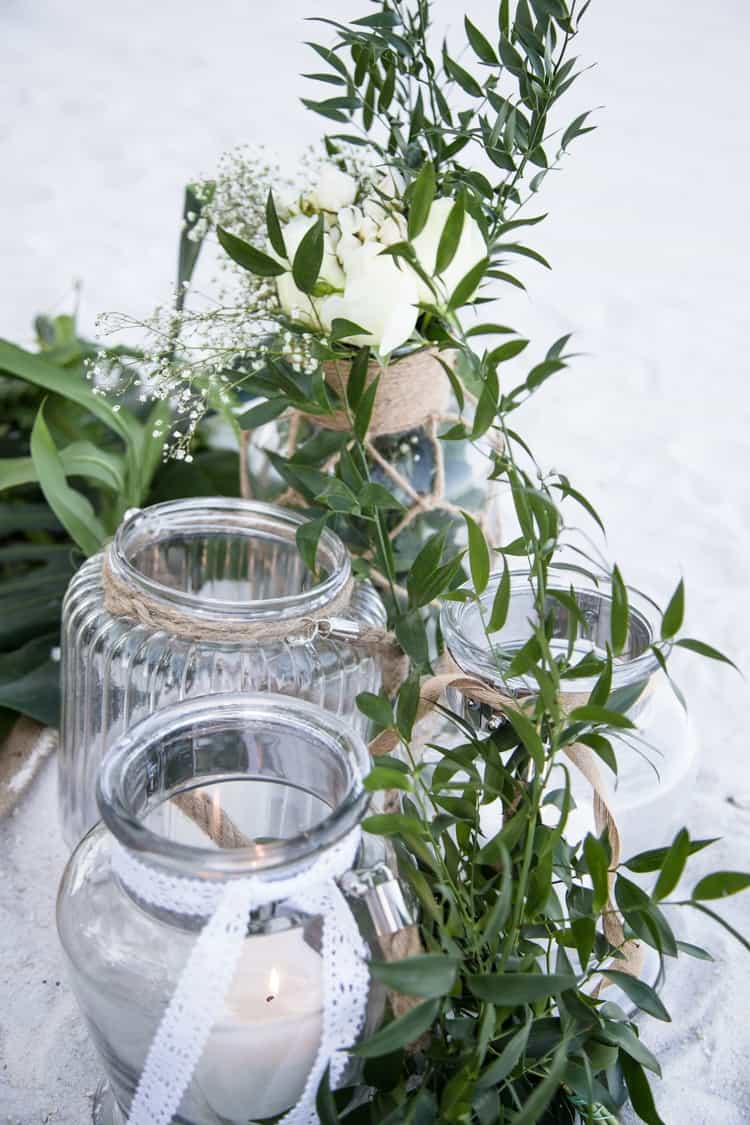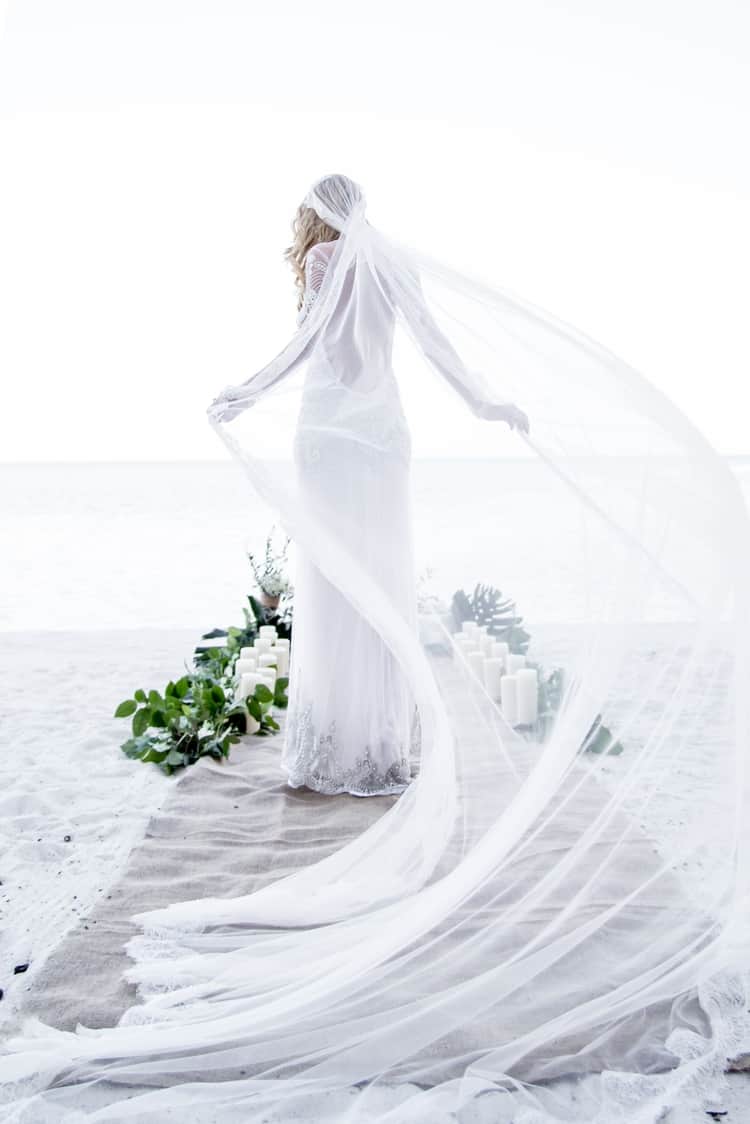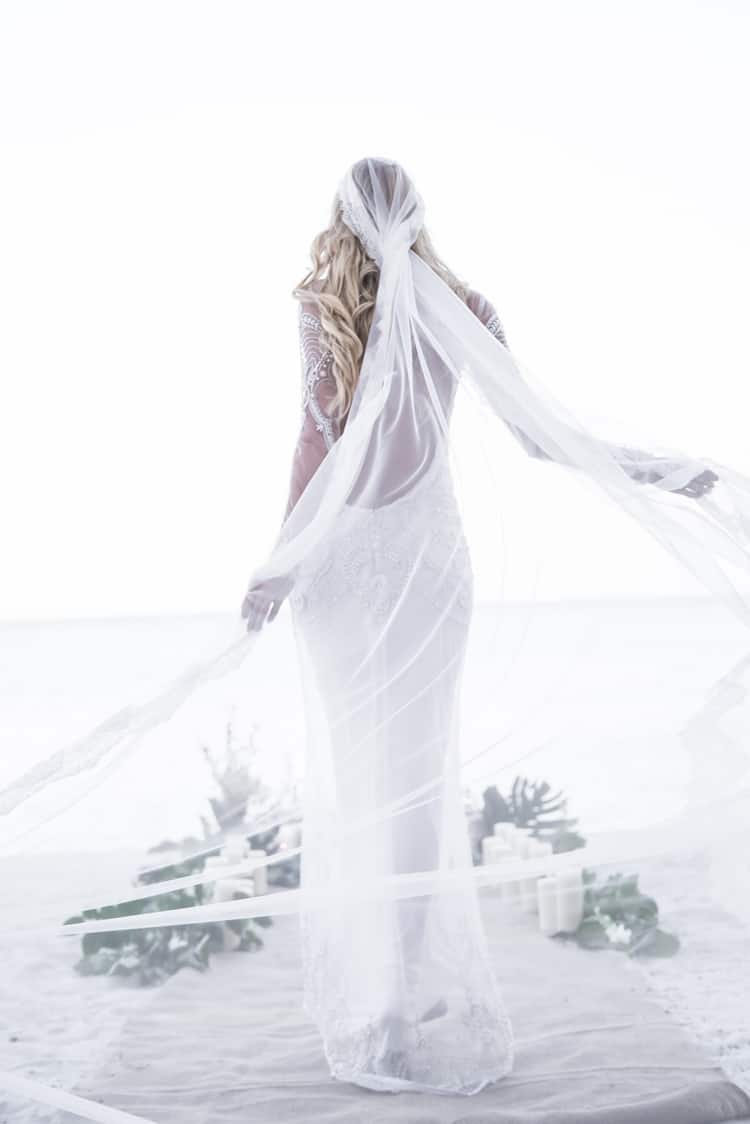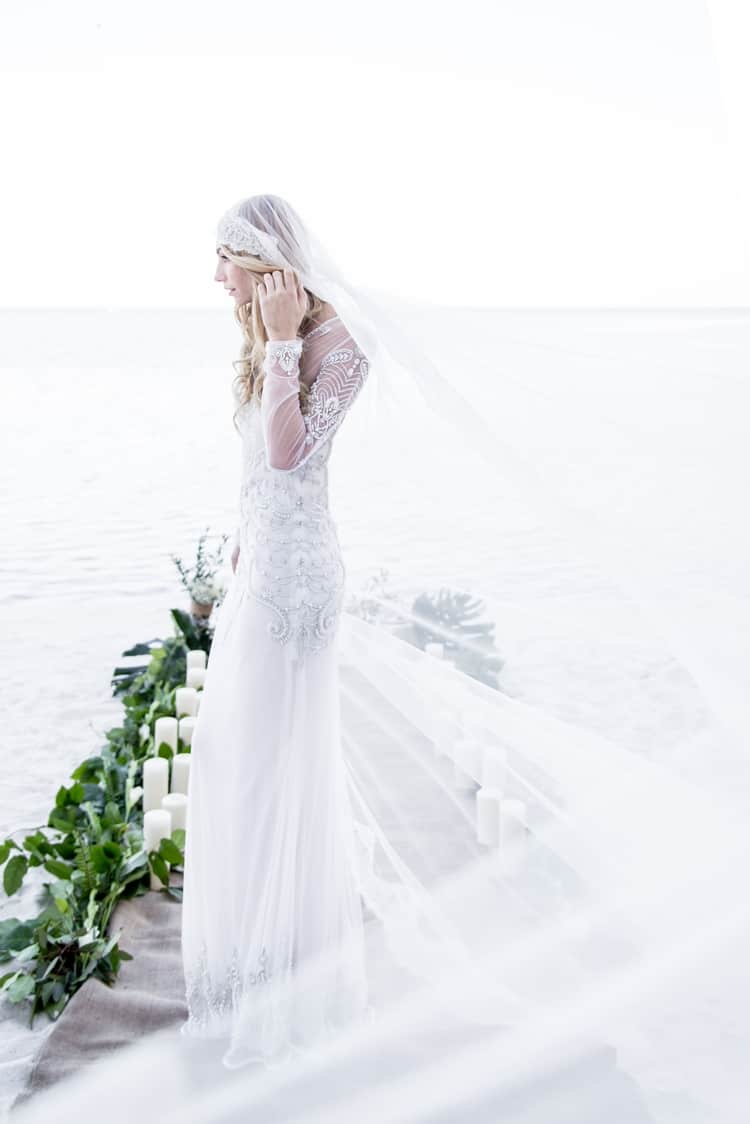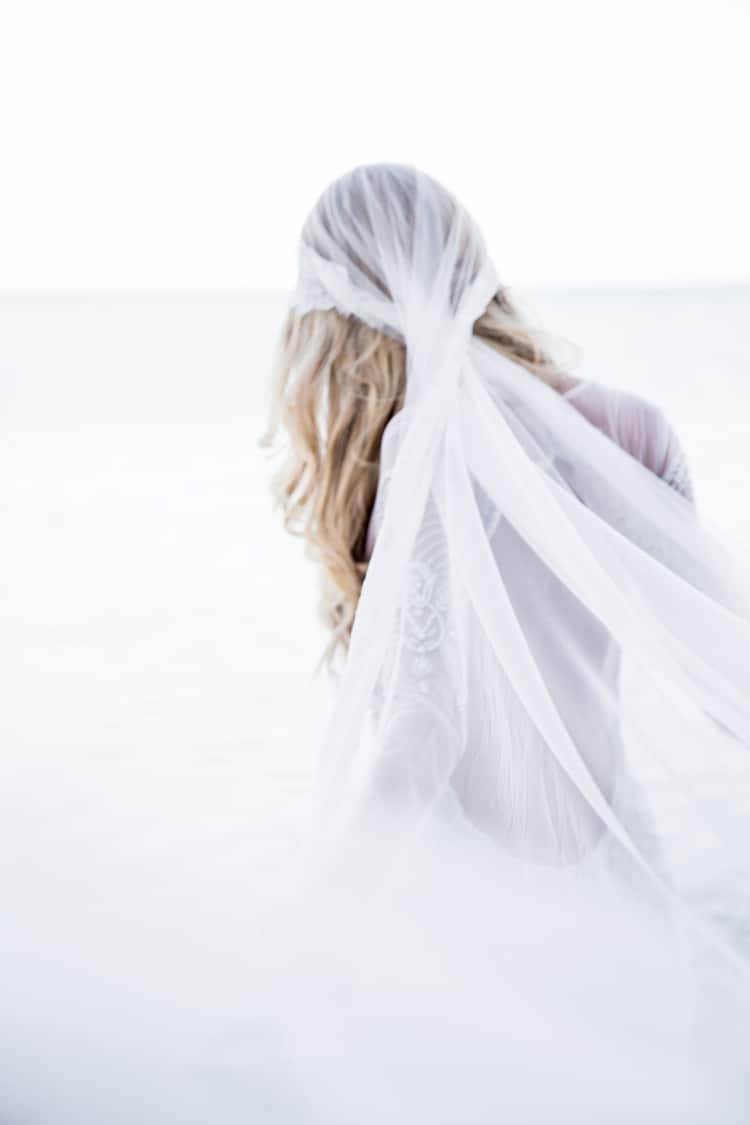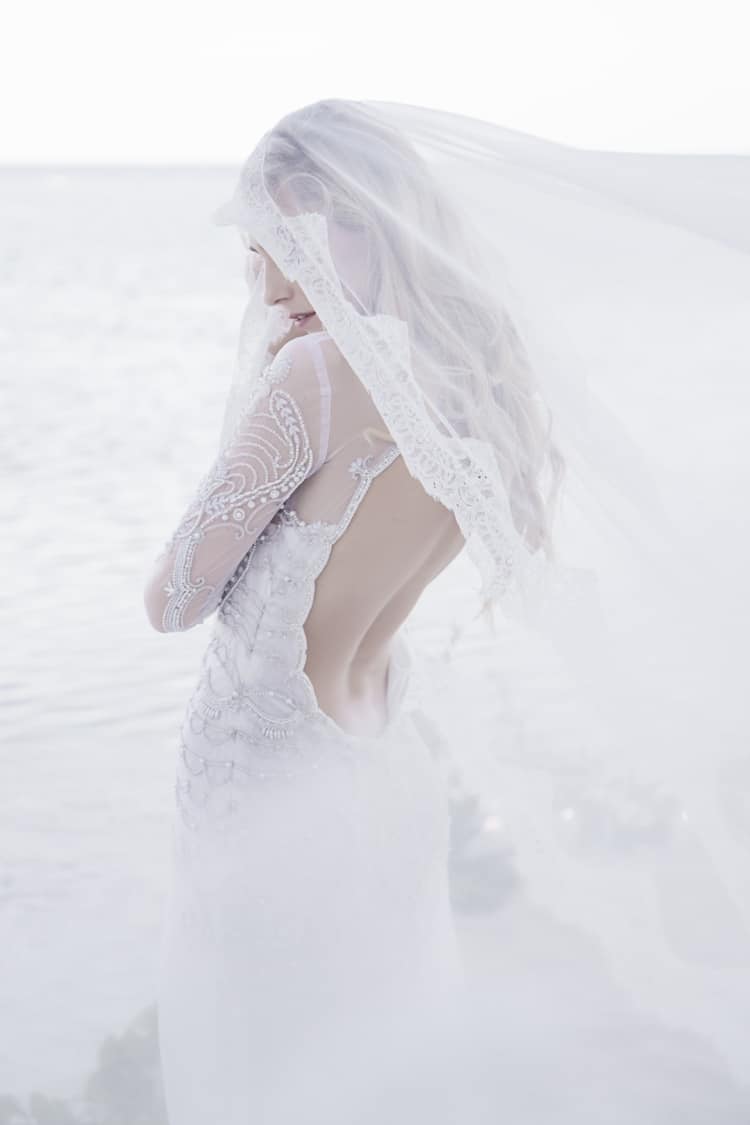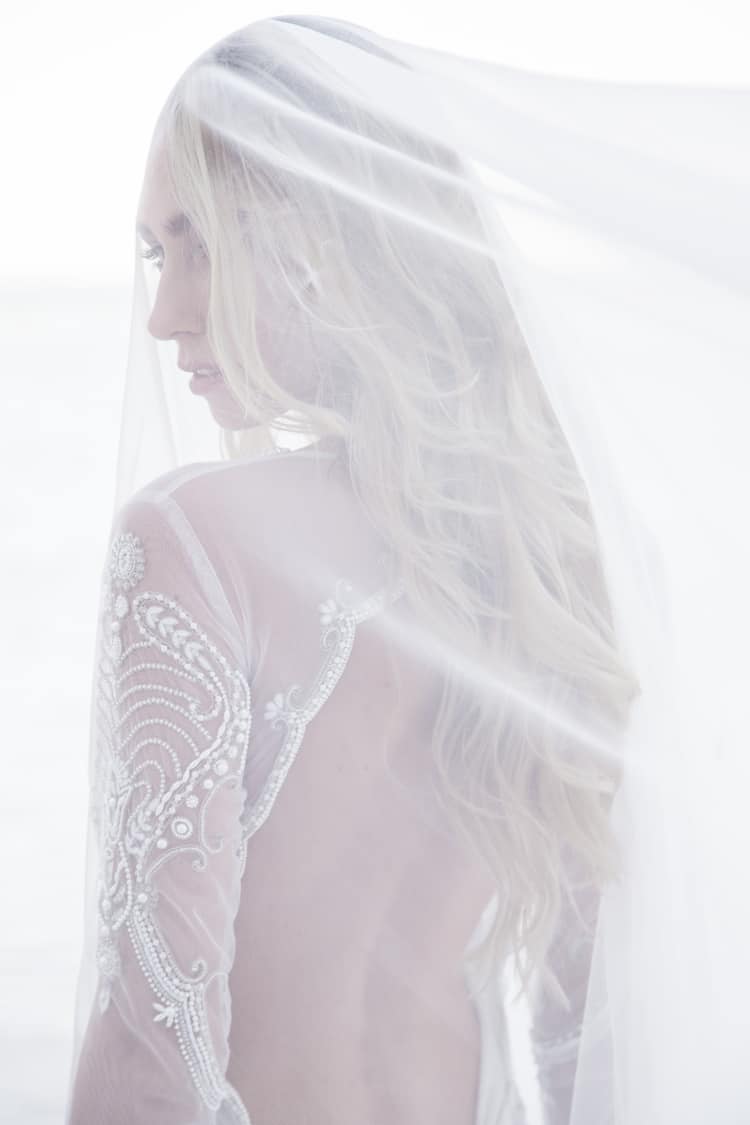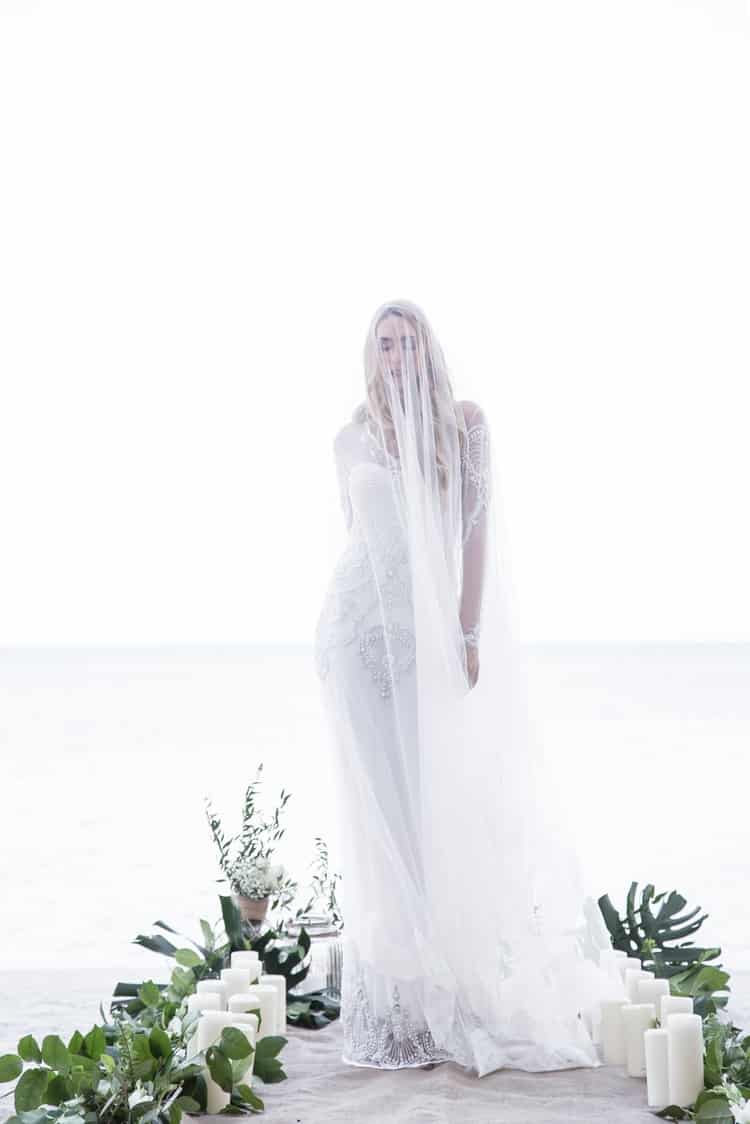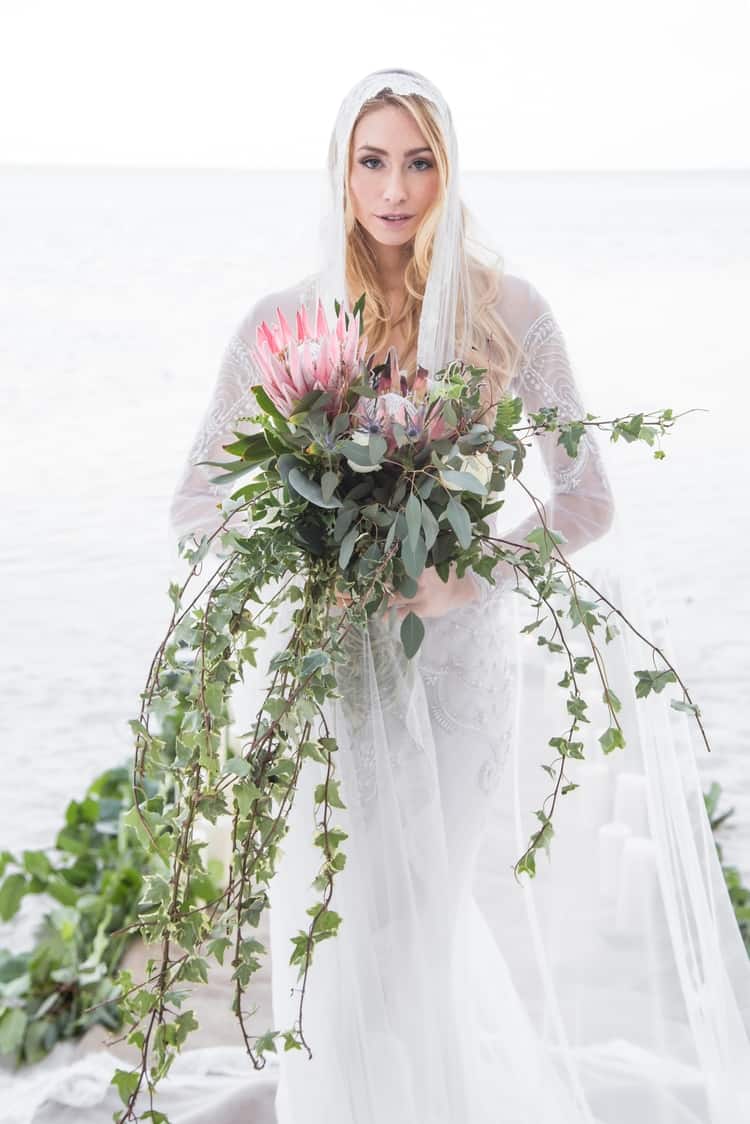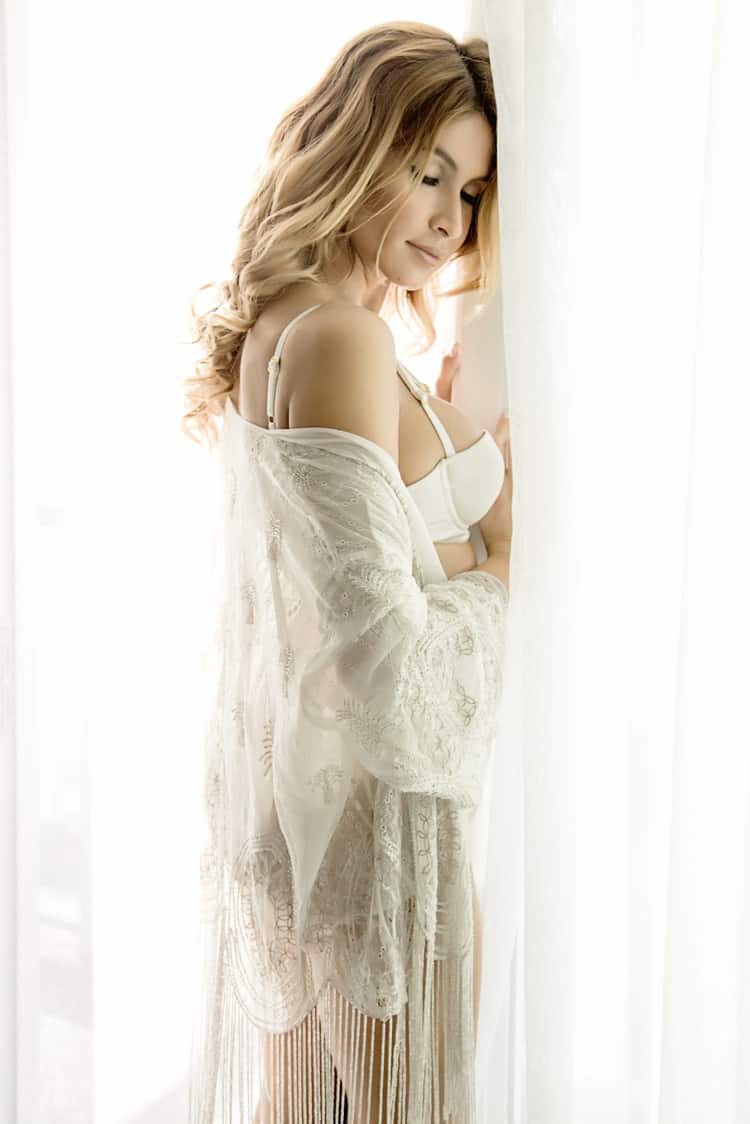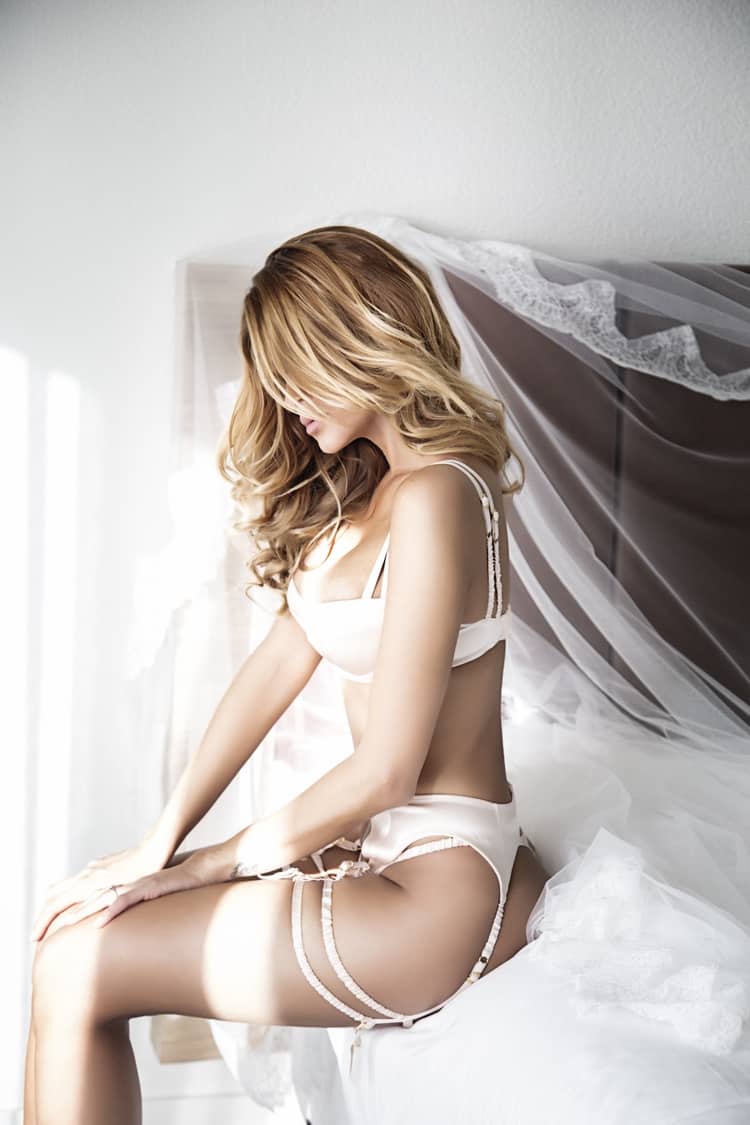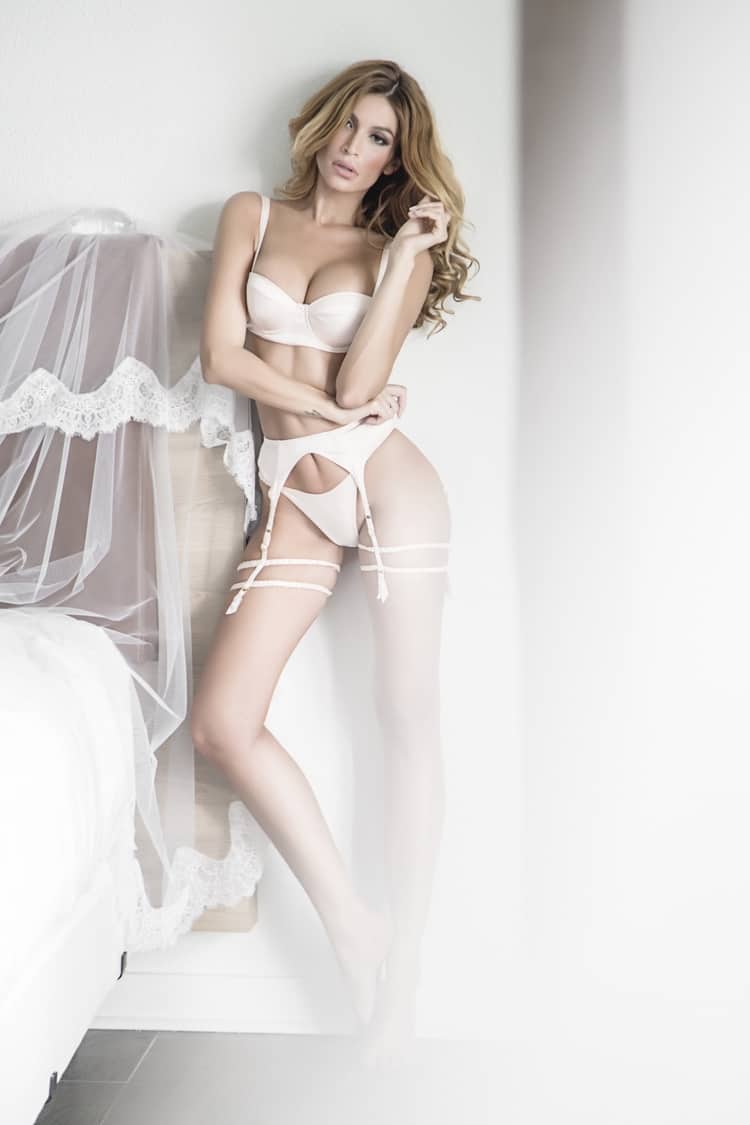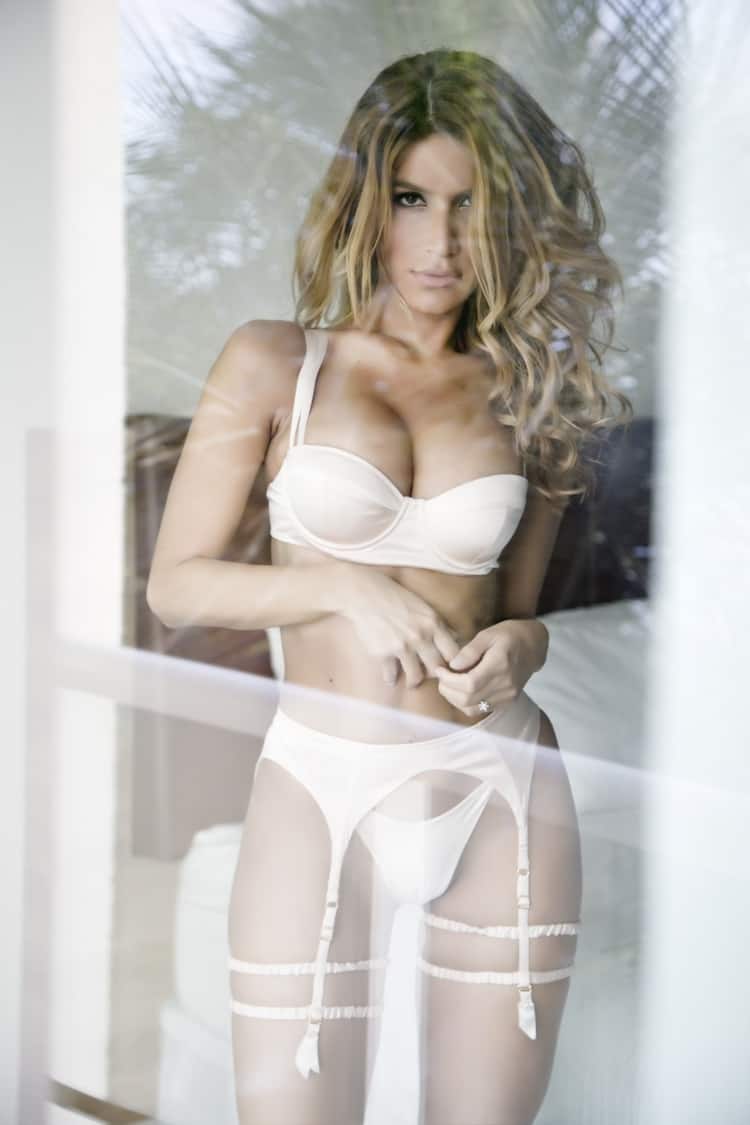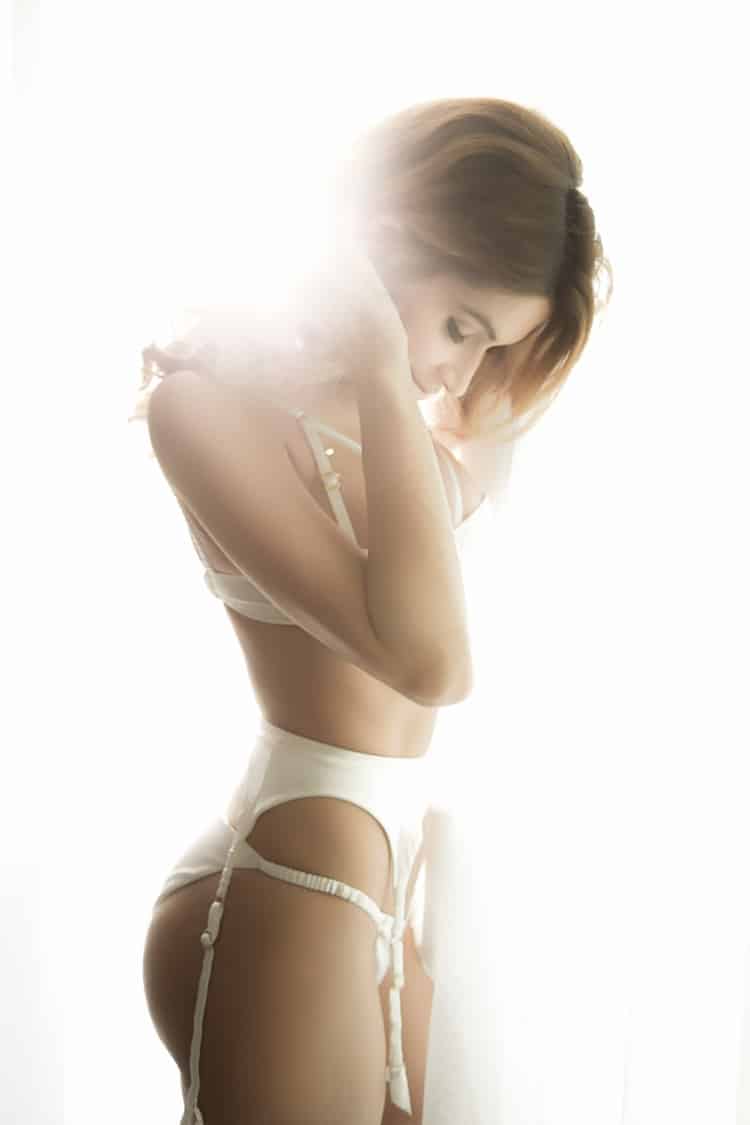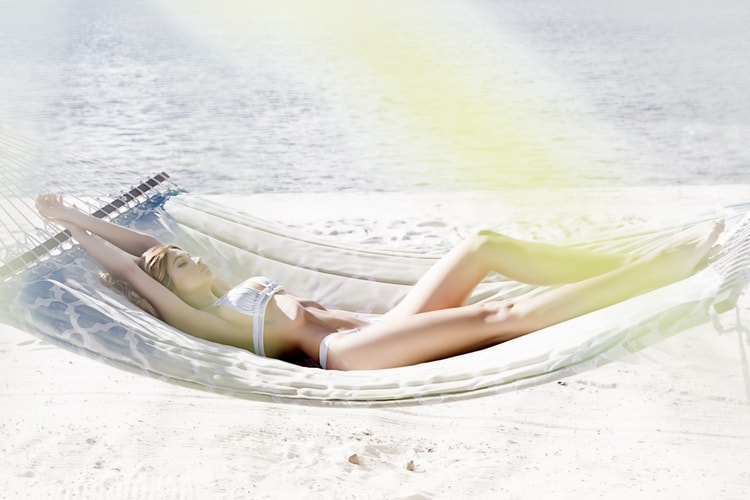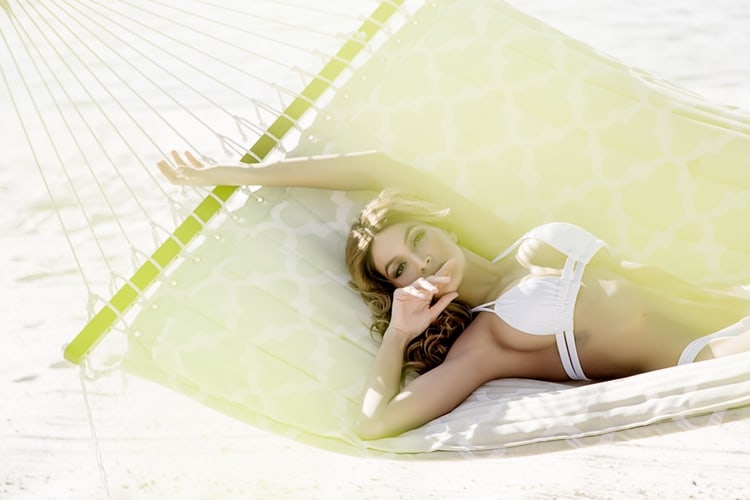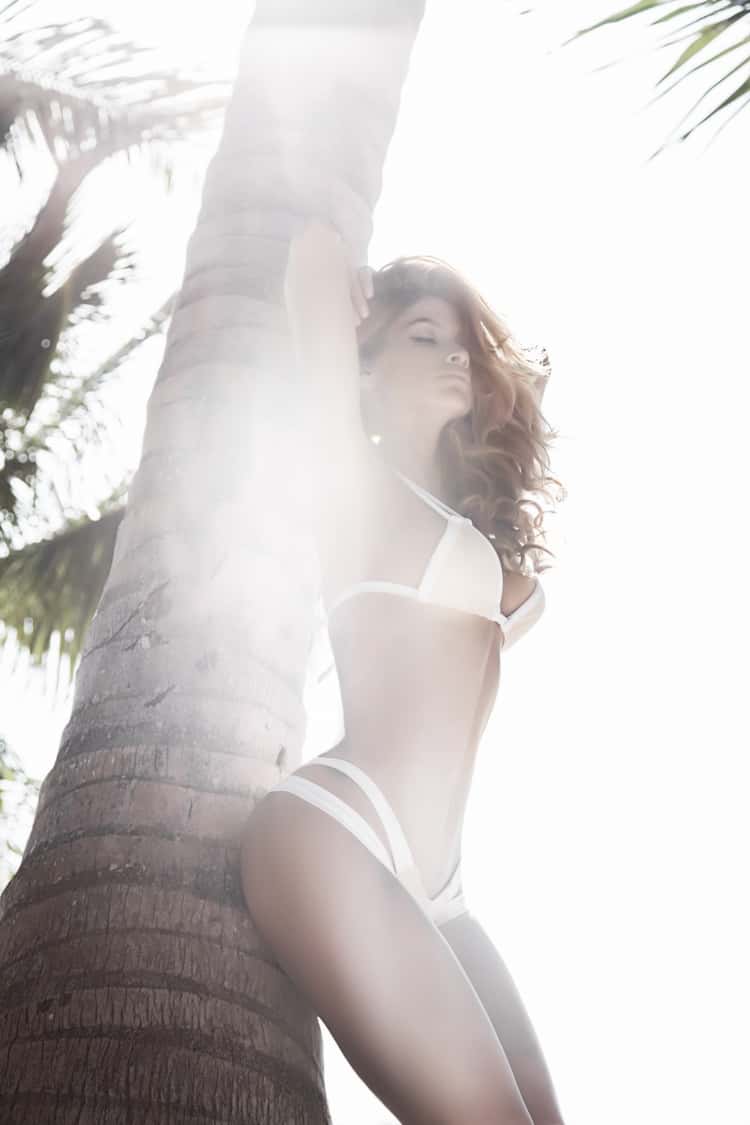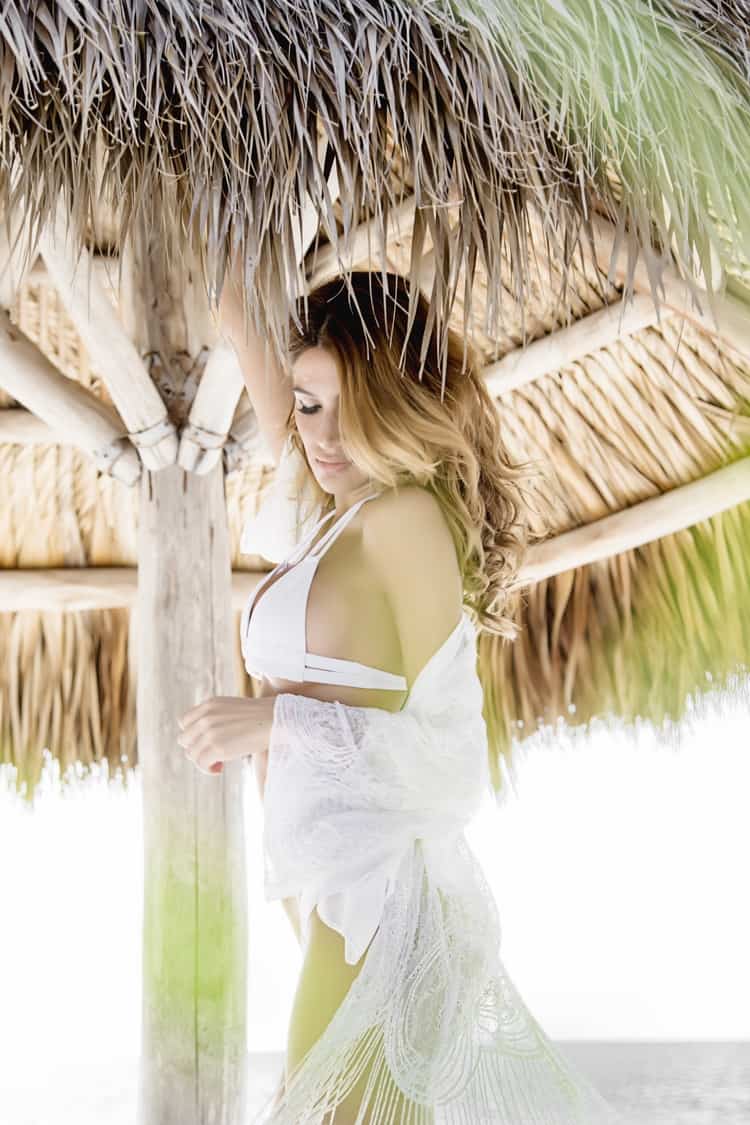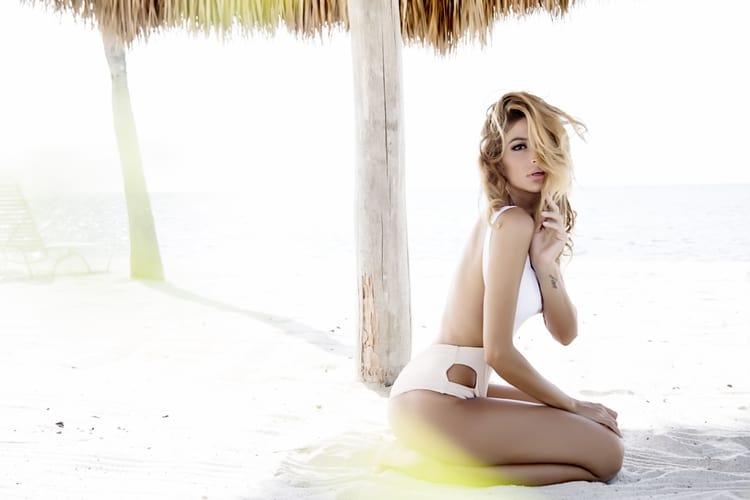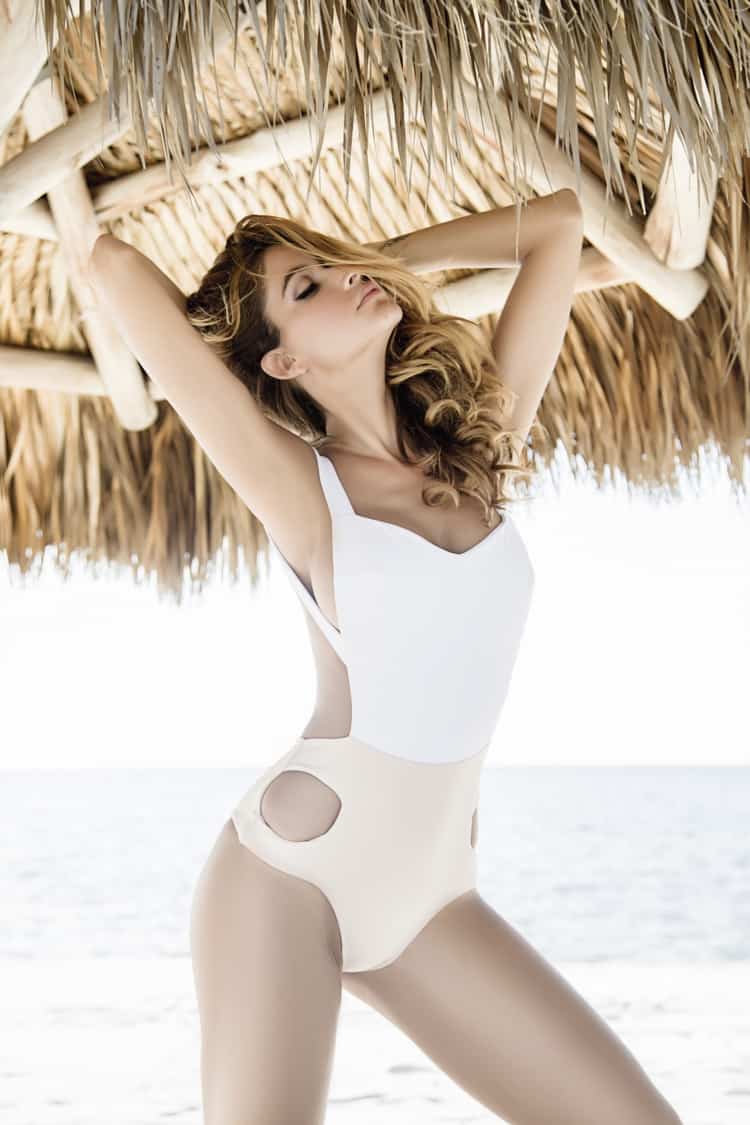 The photographer shares her inspiration:
While scouting for a location with Island Bridal Designer we discovered Amara Cay Resort. Upon arriving at the beach, the first thing that got our attention was the whole landscape which provided a very glamorous and cool background for shots. The decoration at the resort matched our BOHO inspired theme. The beach provided a perfect location for sunbathing shots, without making the photo shoot appear unreal. I prefer to use the natural light whenever possible, because it gives photos a realistic feel. The site of the hammock inspired some great shots, because it gives a panoramic view of the beach and paints a vivid picture of the immense natural beauty.

A special thanks goes to our set decorator and florist. He brought out the best of this location! He had all the shots themed in various shades of white. As the sun gradually set, it cast the shadow of the palms on the shore sand, giving the white sand some beautiful patches. How can you miss the opportunity to capture them with those beautiful colorations? The bushes in the pot enhanced the white theme, with a green coloration which led to another inspiration for some other photos, as it signifies union with the ecosystem. I had a dream team and we had a blast! Enjoy those photos and feel the positive vibes!
Vendors:
Photography: OnePerfectEvent.com
Location: Amara Cay Resort
Hair/Makeup: Ciao Bella
Design/Florals: A Lavish Event Design
Gowns: Island Bridal
Lingerie: Luna Mae London
Swimsuits: Monte Swim
Headpieces: Diesel Boutique
Veil: Opera D'Arte
Models: Juliana Proven; Brianna Addolorato
Featured:

17 Welcome Bags & Favors Your Guests Will LOVE (and ones they won't)!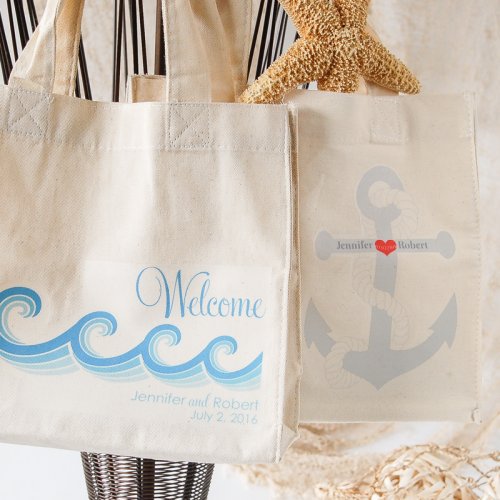 Welcome bags and favors are a great way to show your love and appreciation to your family/friends who are attending your destination wedding. To get some ideas of the best favors and welcome bags, we polled hundreds of destination brides who already got married. They shared their thoughts on the type of welcome bag items and favors their guests loved, as well as the misses.