Kelsey and Marlon's journey to the altar might even be more adorable, touching and romantic than the wedding itself… I don't know, it's a real toss-up. Anytime best friends take their relationship to the next level and fall in love, you know it's going to make for a great story, and a wonderful marriage. After Kelsey lost her father in 2011, Marlon devised a plan to integrate one of her favorite memories of playing basketball with her father into his proposal. These two made sure their entire ceremony was family-centric, keeping Kelsey's father's spiritual presence in the forefront of their basketball wedding .
These two fitness/basketball enthusiasts decided to take their talents to South Cali and get married in gorgeous San Diego. With such a breathtaking view of the city over the harbor, there wasn't much need to overcomplicate the venue with elaborate décor – so Kelsey and Marlon went simple with a lot of gorgeous white flowers and rose gold details.
Their cake was made by Kelsey's sister, Karen. It's so trendy and cute, frosted to perfection and topped with some greenery… oh, and of course, a rose gold basketball themed topper – perfect for their basketball wedding! Talk about some Love and Basketball vibes right here… remember that movie!? If you haven't seen it, drop everything right now and go rent it. Speaking of love and basketball, even their guest book was a white Wilson basketball for crying out loud. They even made THAT pretty and lovely by keeping it in a rose gold stand that mimicked the décor. As the sun set and the twinkling lights from the dock began bouncing off the water, this set of photos by Paul Douda went from gorgeous to… what's the word for when something is so beautiful you're 92% happy, but 8% jealous of it?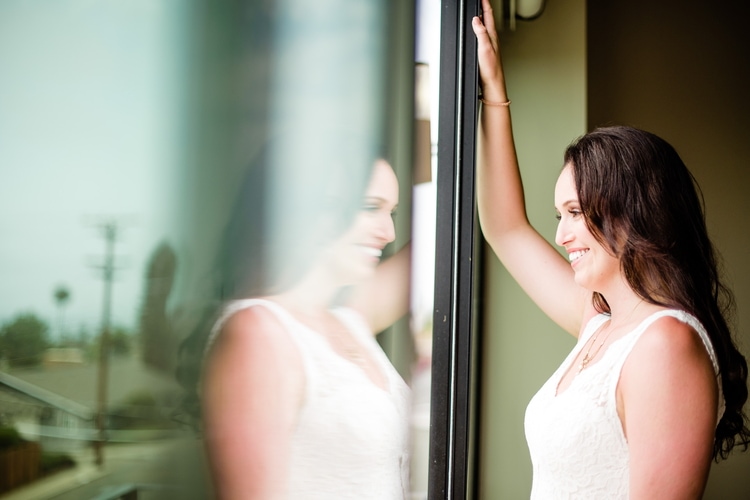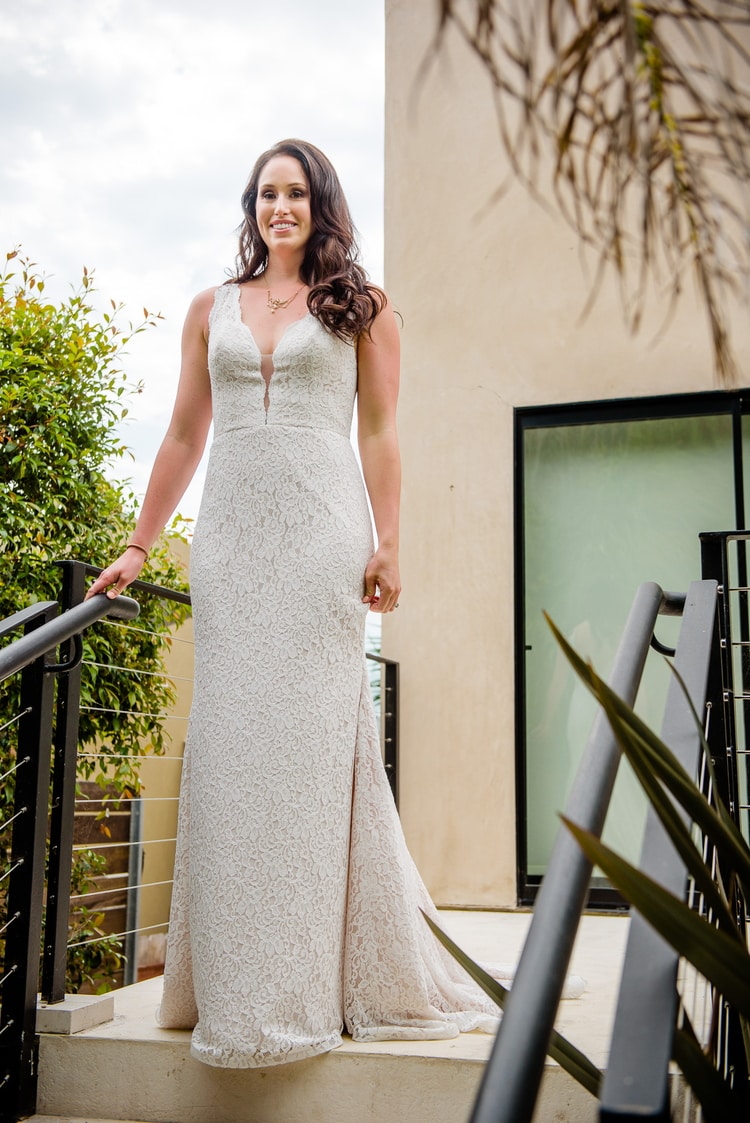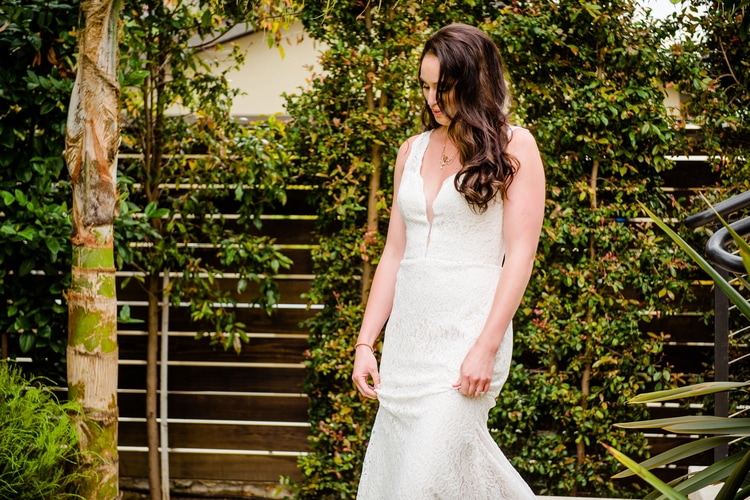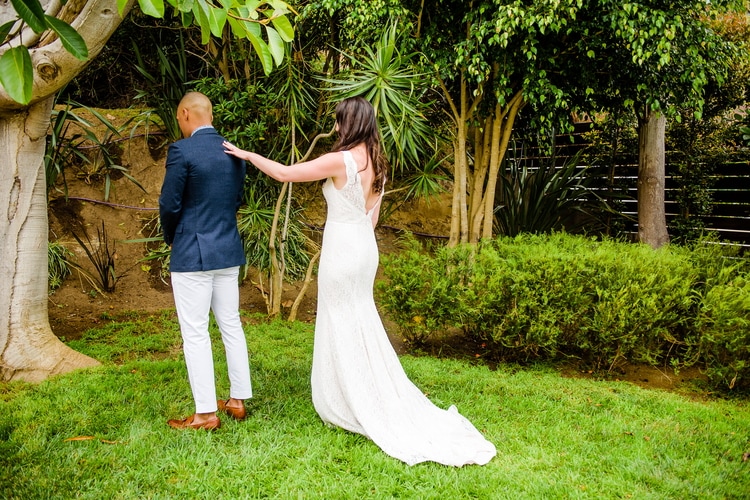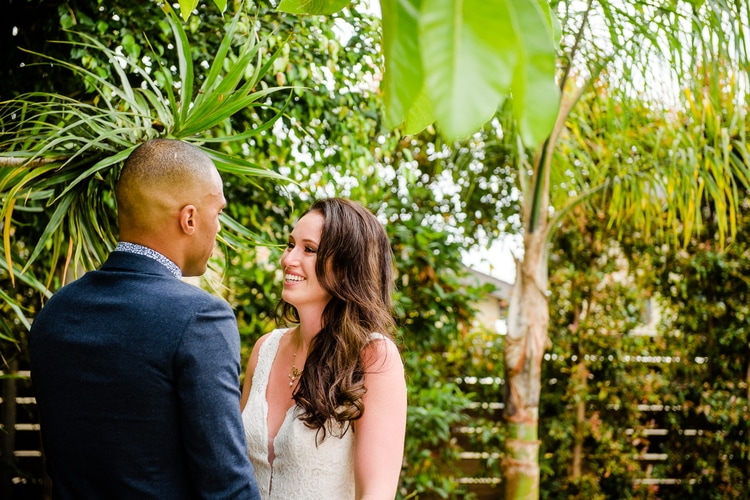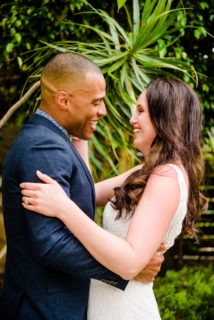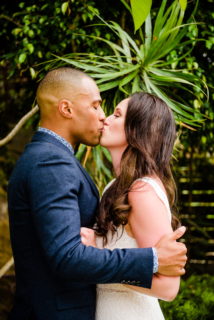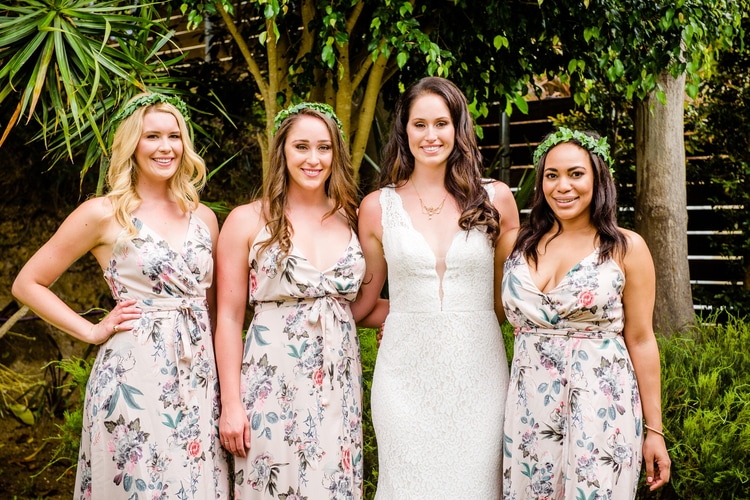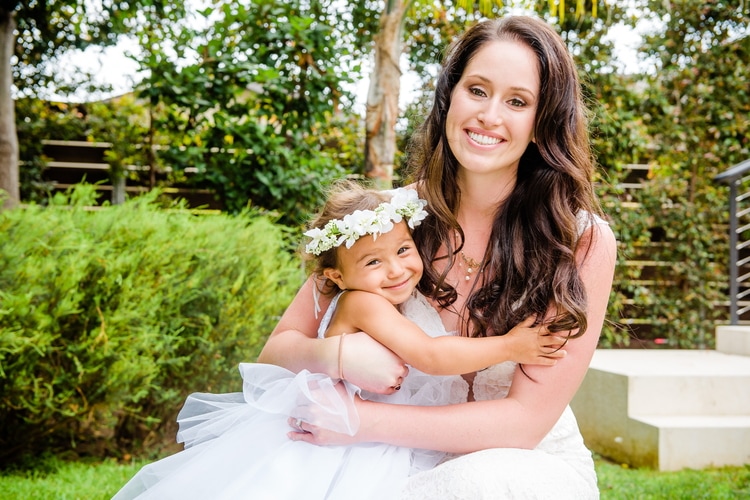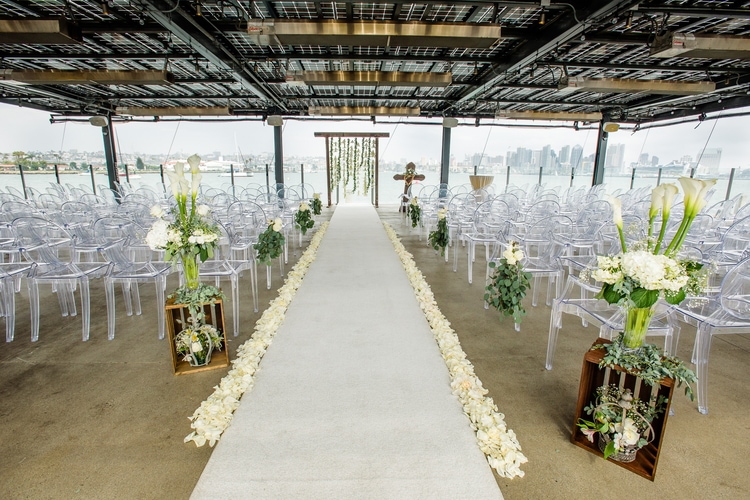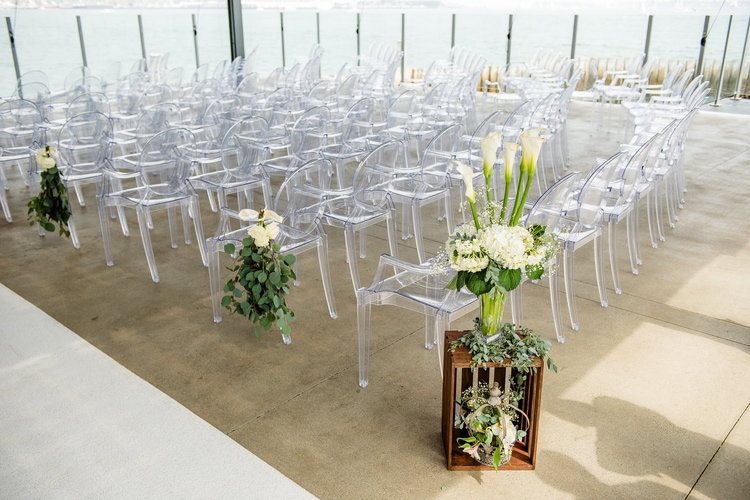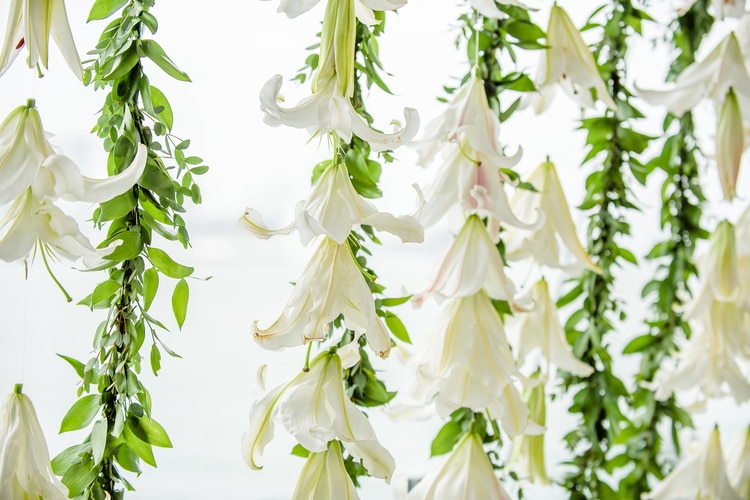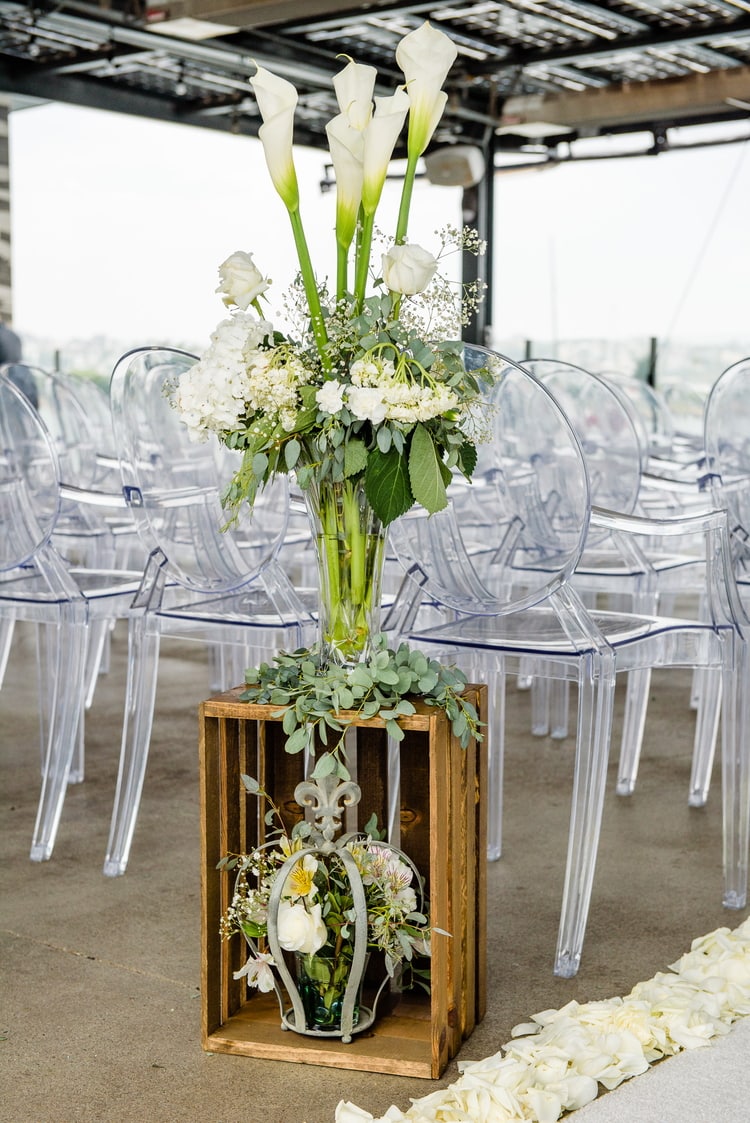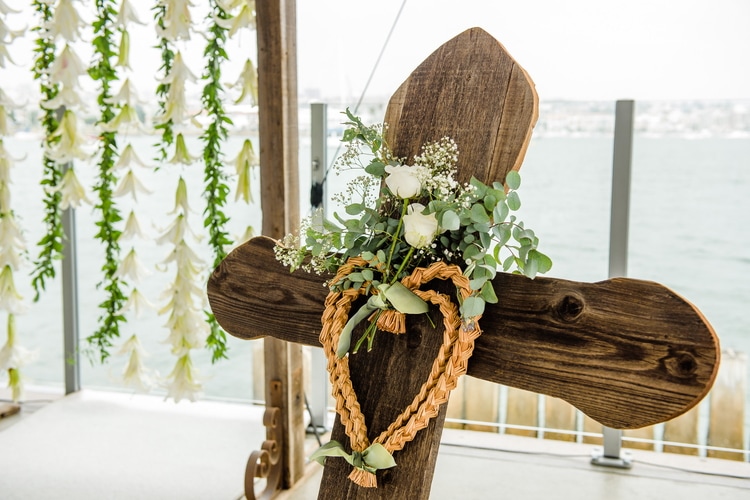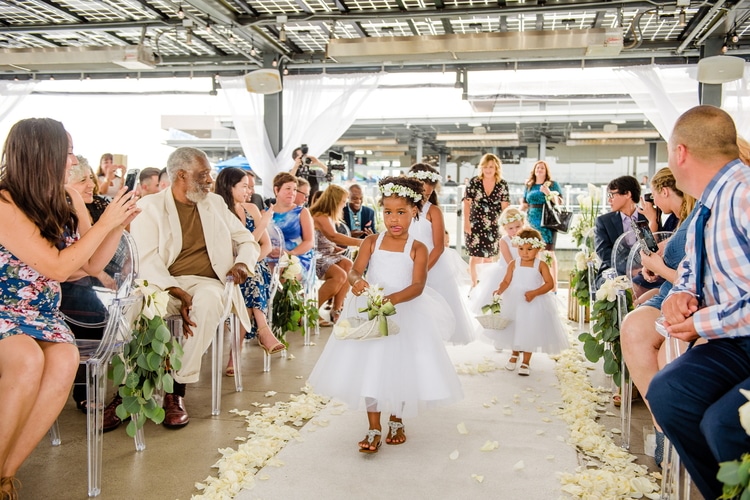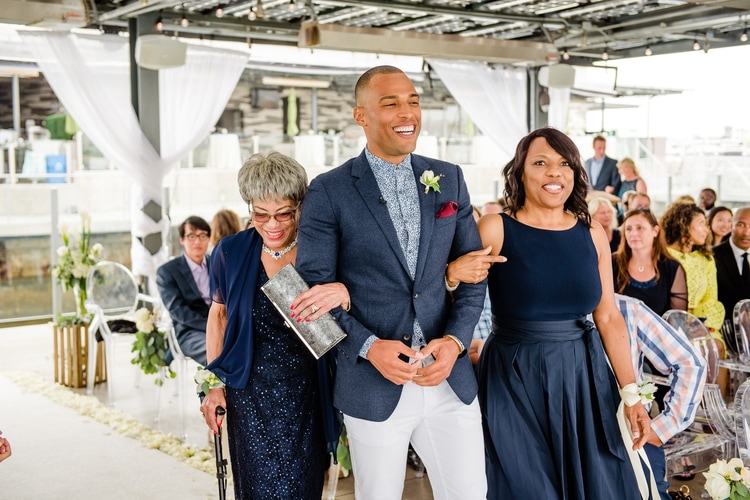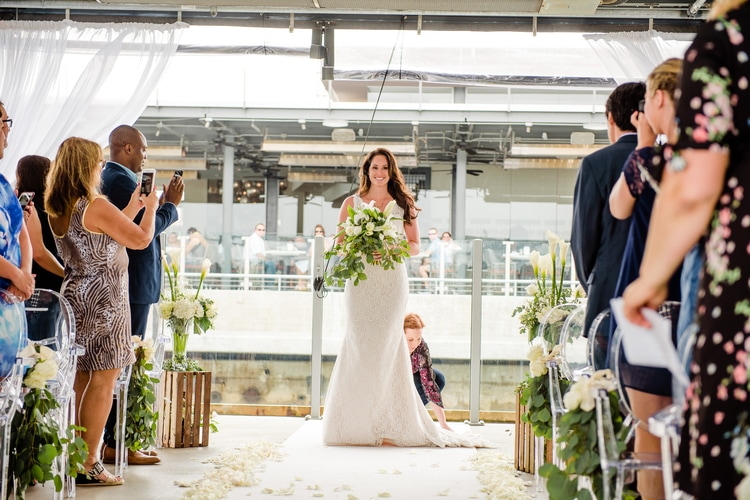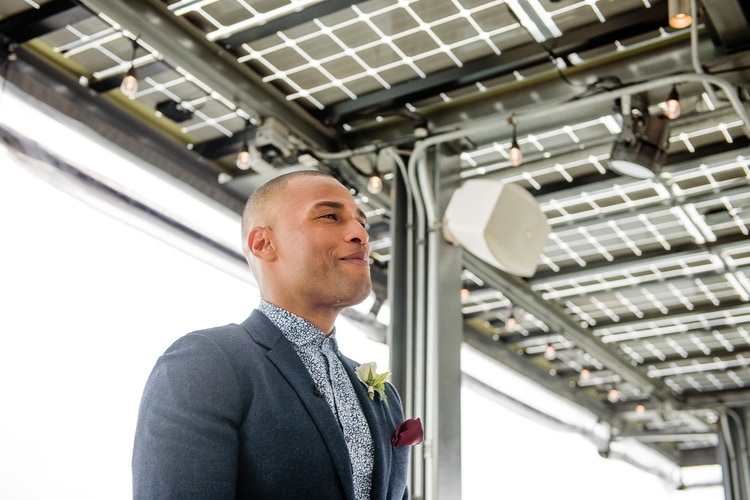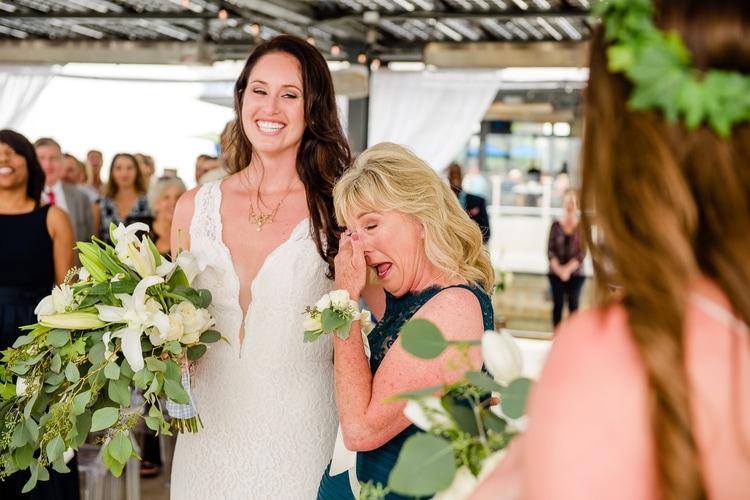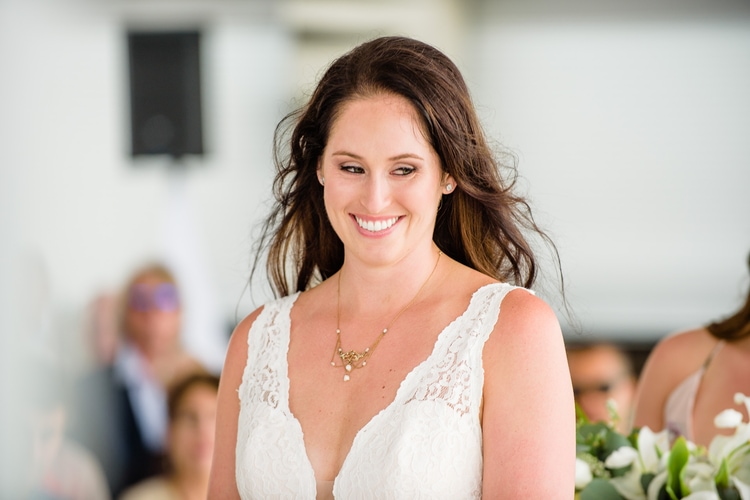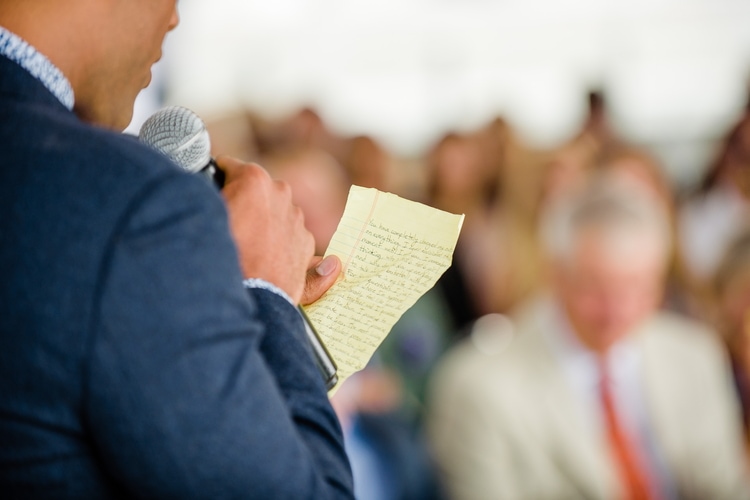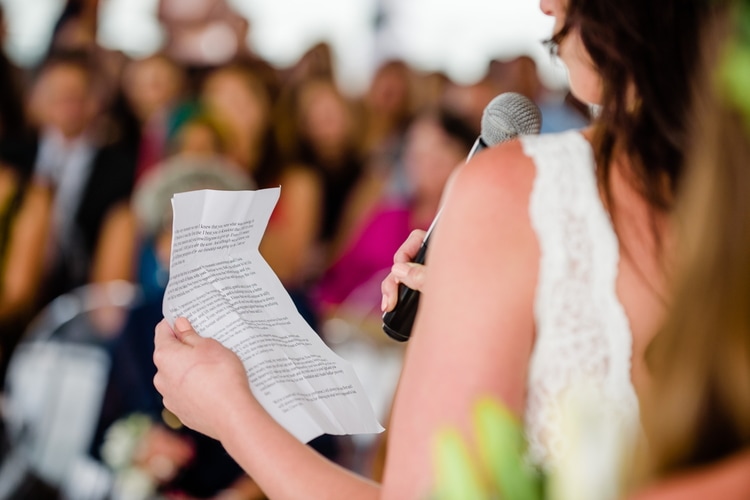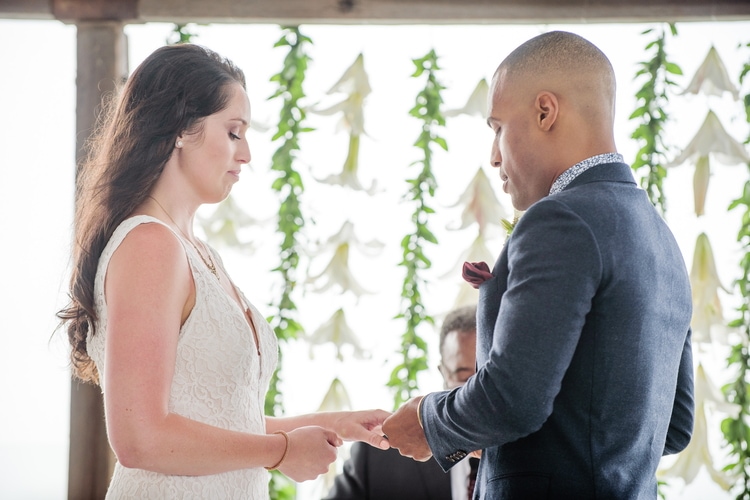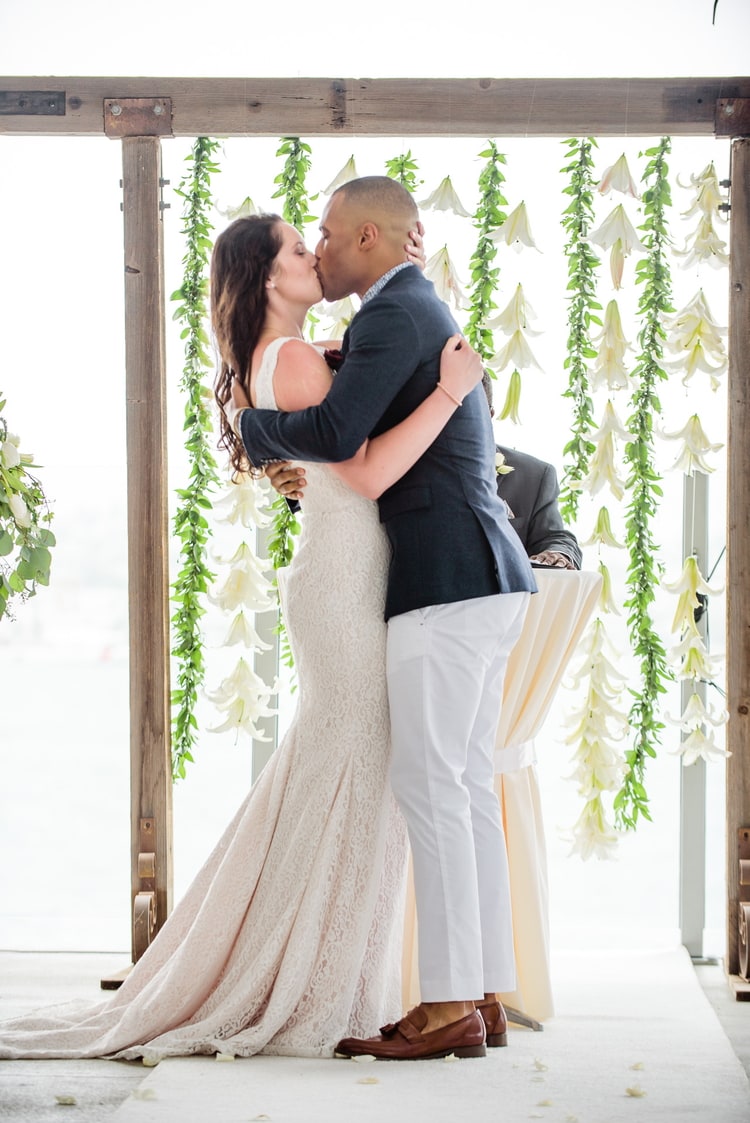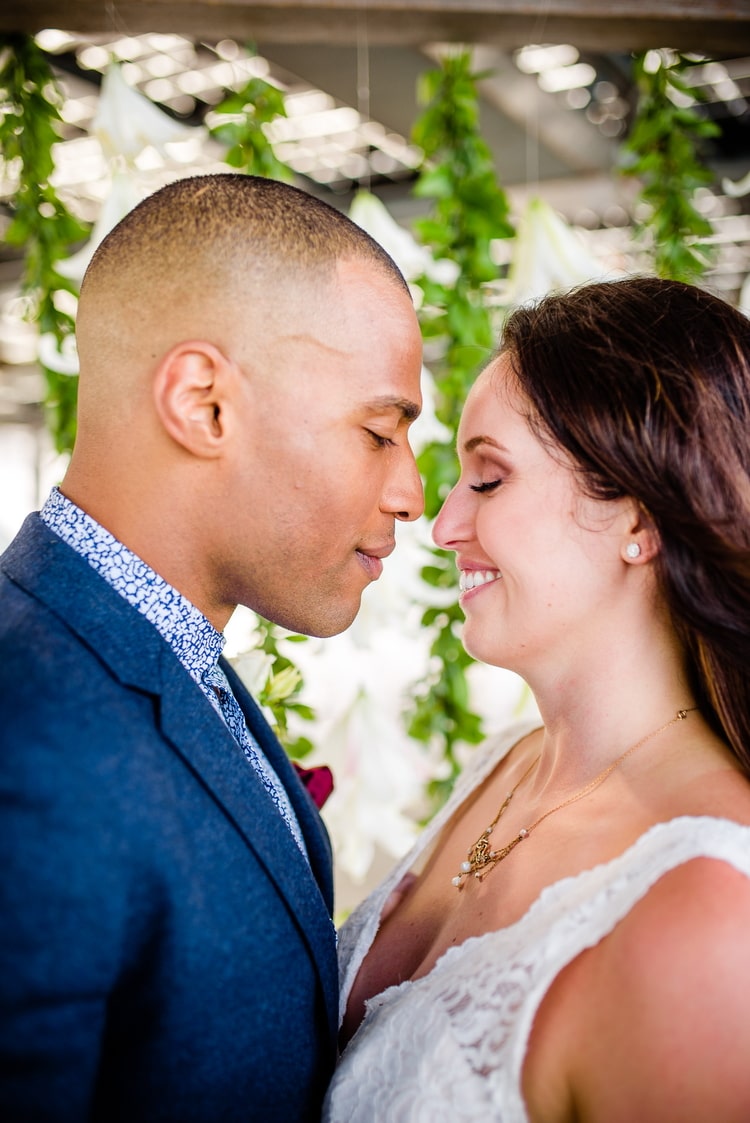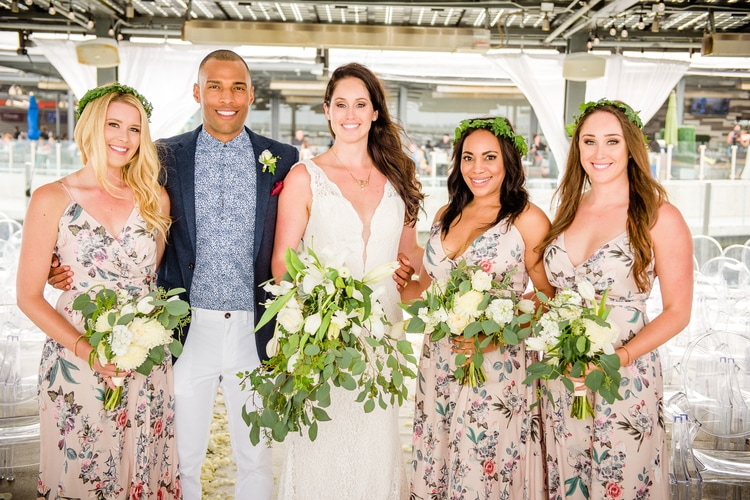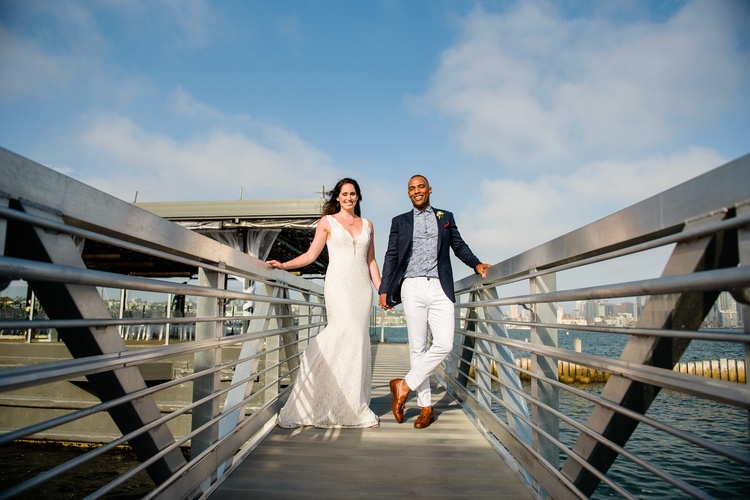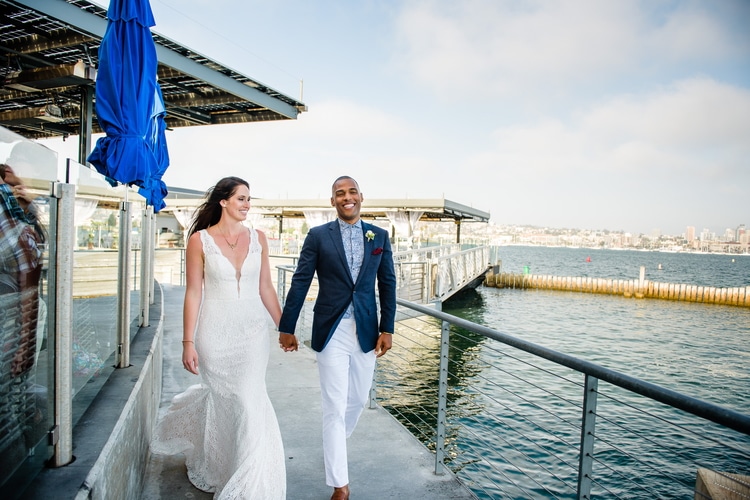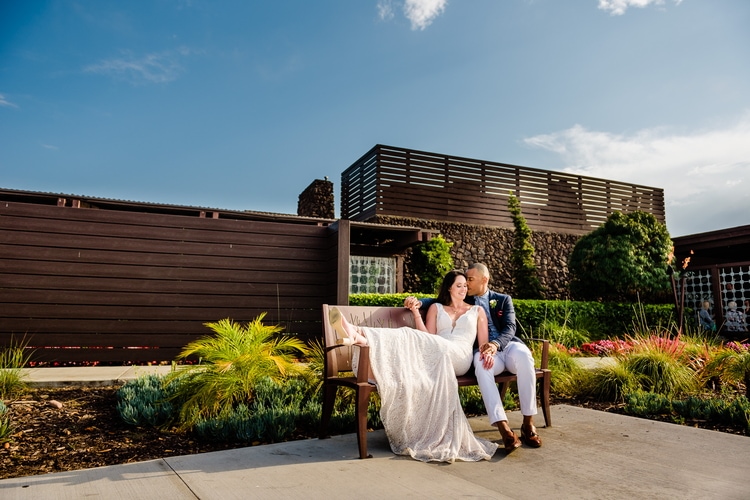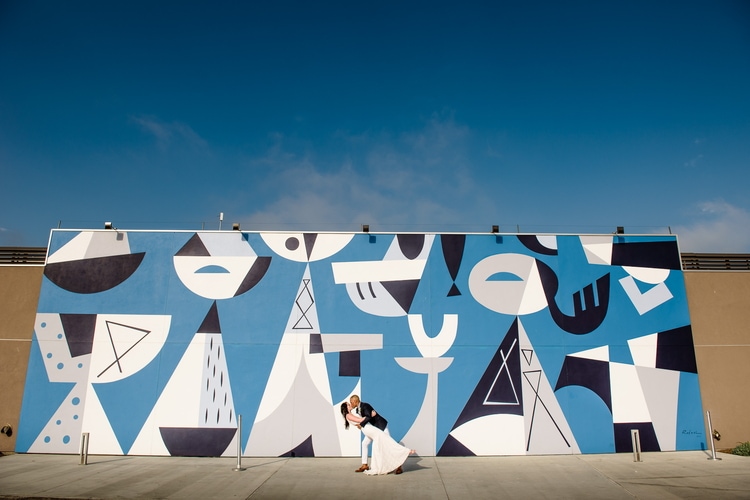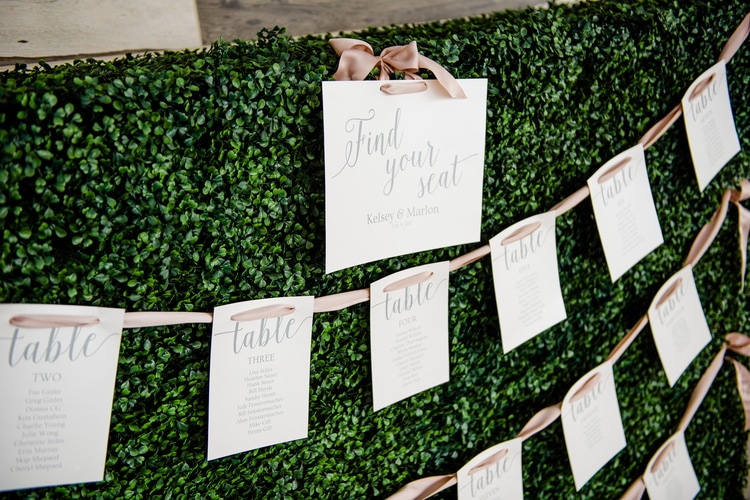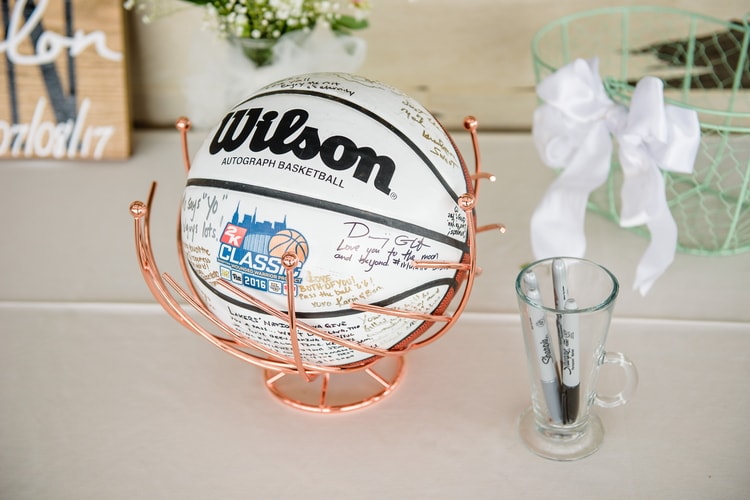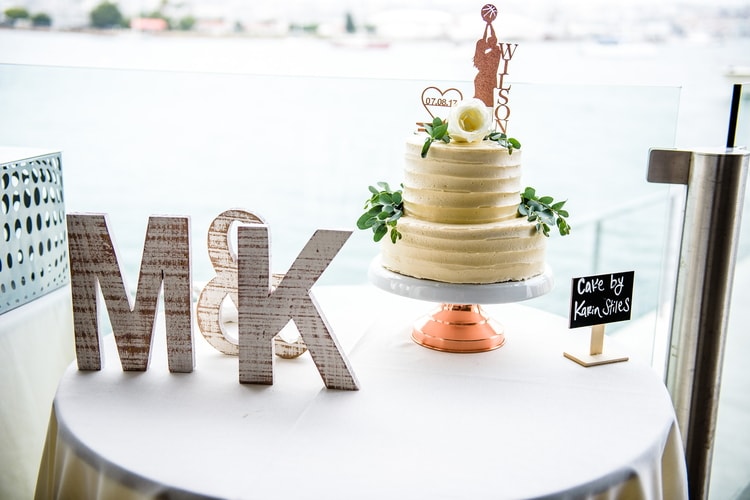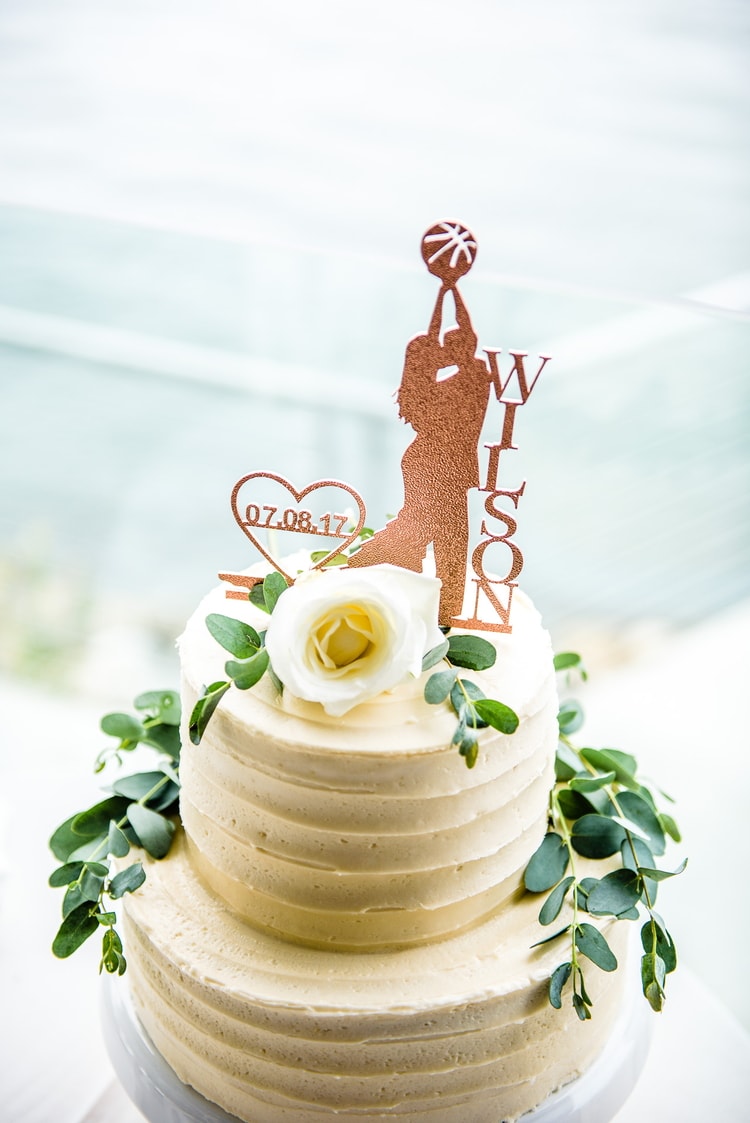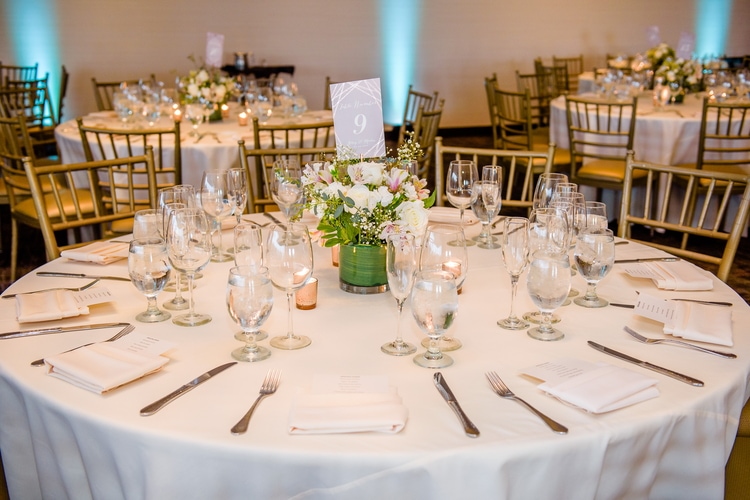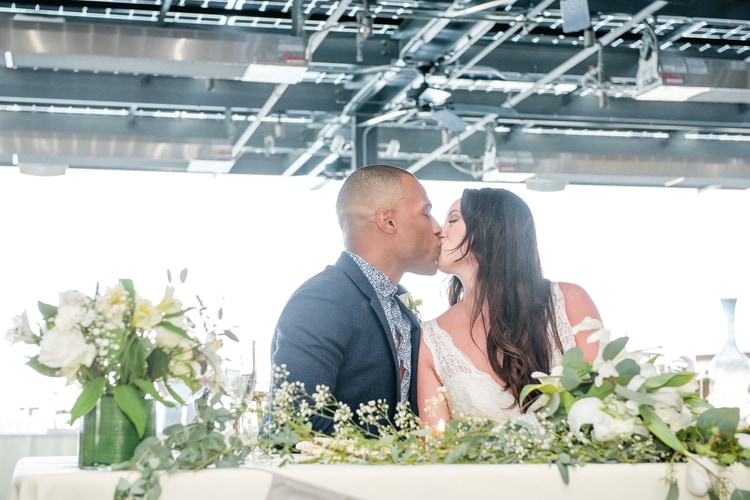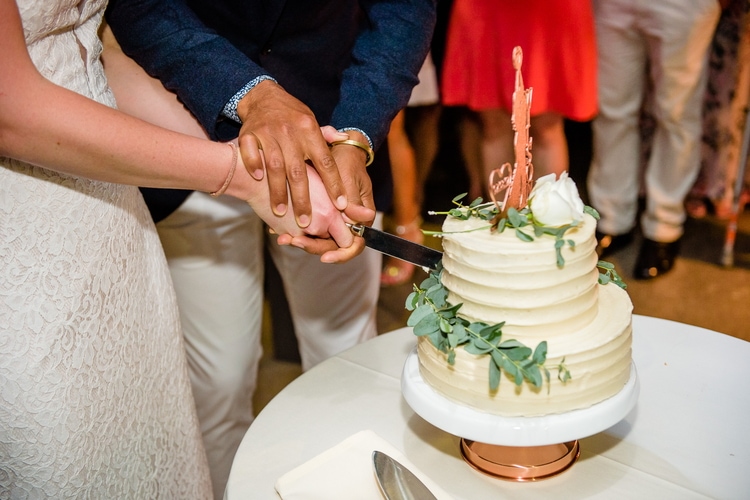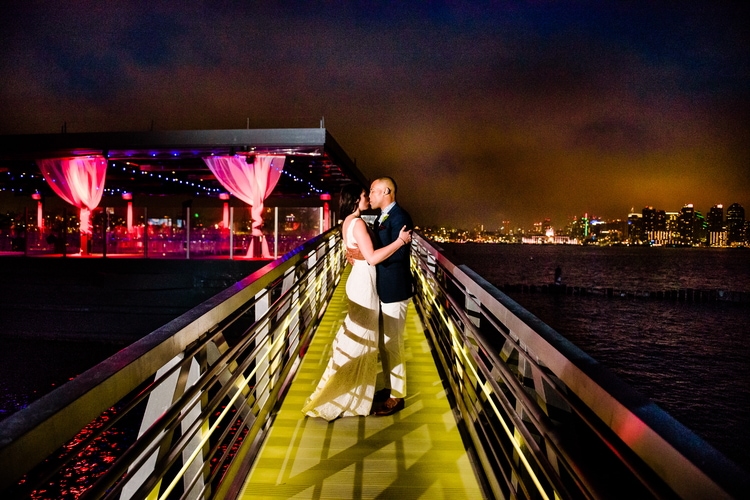 Vendors
Photographer: Paul Douda Photography
DJ: Arthur Djartistic Mitchell
Restaurant: Coasterra
Dress Designer: Dean and Willow
Floral Designer: Flower Box Creative Agency
Cinema and Video: Focused Bliss Productions
Cake Designer: Karen Stiles (Brides Sister)
Featured:

Unique Poolside Bachelorette Party Inspiration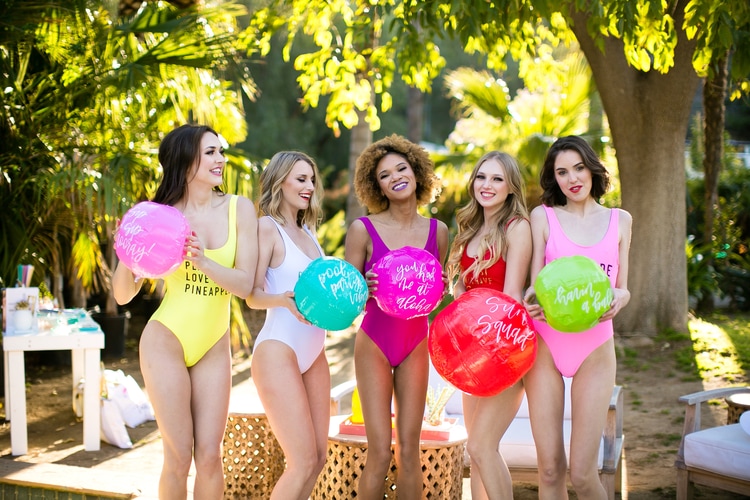 This unique tropical poolside bachelorette party is #GOALS! The décor was tropical, colorful and fun – bringing a cheery vibe that set the tone for a flawless and relaxed day. There were tons of personalized details –from sunscreen and chapstick, to soda and champagne, sun hats and fans, magazines, personalized tumblers, and even a wet bikini bag to hold their suit while they slipped into some adorable "Bride's Beaches" cover-ups. Of course, what's a good party without some fun games? Tons of fun ideas in this post. Read more
Featured:

New Orleans Destination Weddings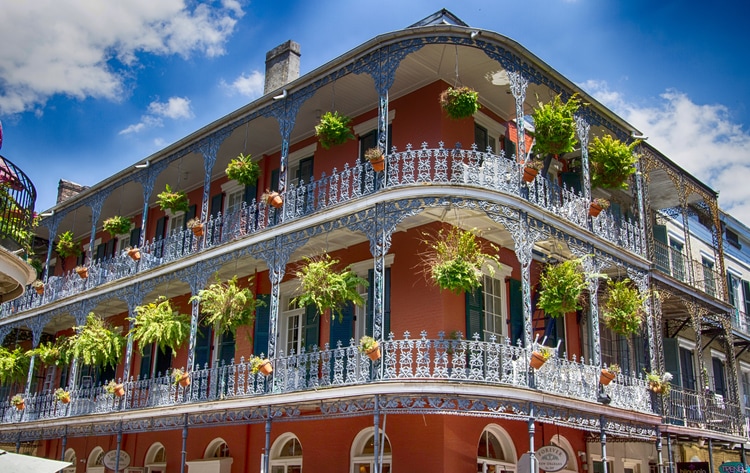 Here at Destination Wedding Details, we've seen it all: weddings at the beach, in the mountains, in the desert, and in pretty much every country. ALL beautiful, mind you… but through our years of observing what exactly makes for a GREAT wedding, we've surmised this: it must be FUN for you and your guests. So, ask yourself this: what city is more fun than New Orleans? Read our full post to discover when, where and how to get married in NOLA.
Erin is a New England native living in Cincinnati, OH. For the last six years she has served as Communications Manager for a large home service franchise, working as a freelance writer in her spare time. She has been a contributing editor for Destination Wedding Details since early 2017. Inspired by a desire to plan a uniquely personal destination wedding herself, Erin draws on experience to bring relatability and humor to her writing.