Sponsored by Vacationeeze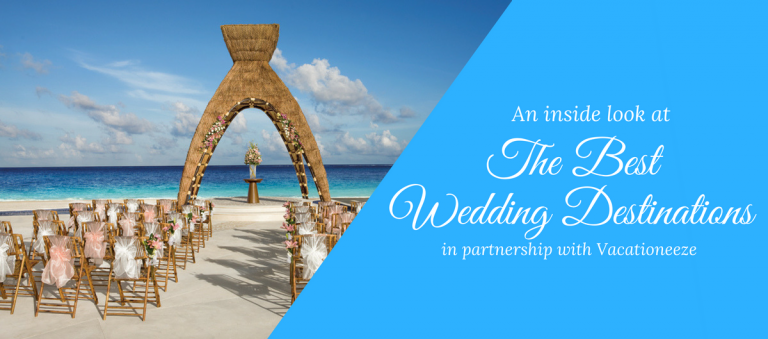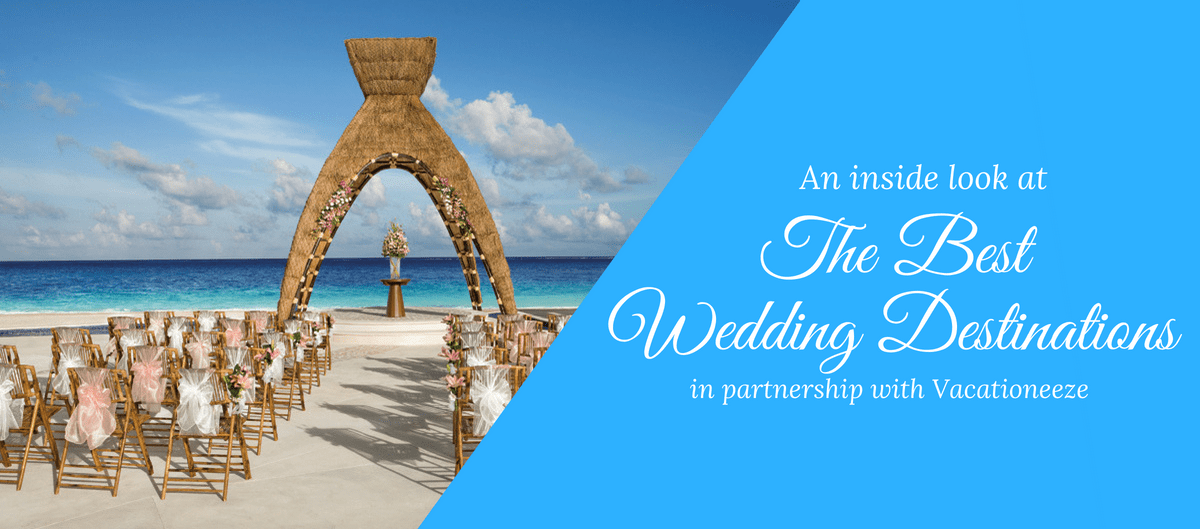 Did you just start planning your destination wedding? Or are you thinking about having one, but feeling pretty overwhelmed?
Below you will find a series of posts highlighting the best resorts including pros & cons of each, behind-the-scenes footage from the resorts, video interviews with the wedding planners, and exclusive offers that will help you save money.
We created this resource because we get it. Planning an event as important as your wedding is no easy feat, but throw in all the complexities that come with a destination wedding, and you can start to feel pretty lost.
You're planning a wedding, a honeymoon, travel arrangements for your family and friends, searching for the best destination wedding venues — and you're doing it all from a distance. And depending on where you're having your destination wedding, there might also be a language or cultural barrier.
You probably have a million questions. You want the inside scoop on the best destination wedding venues without having to travel the world and the seven seas to find the perfect one for you. That's why I'm so excited to partner with Jack Benoff, the founder of Vacationeeze, to bring you some expert advice and behind the scenes look at the best destination wedding venues. Vacationeeze is a family run destination wedding travel company with over 26 years of experience so they know their stuff.
Jack typically travels to popular wedding destinations in the Caribbean and Mexico at least 1-2 times per month. He only works with top-notch resorts and personally knows the wedding planners at each of the venues. Jack is a great resource and I'm excited to partner with him to bring you this collection of articles, videos, photos and exclusive offers that will help make your destination wedding planning journey a little smoother.
Contact Jack Benoff at Vacationeeze
If you would like more information on planning your destination wedding, you can contact Jack Benoff of Vacationeeze, you can fill out the form below which will be sent directly to Vacationeeze and someone from their team will follow up with you.
Best Destination Wedding Venue Packages & Offers
Expert Destination Wedding Advice & Tips
Mexico Destination Weddings
Caribbean Destination Weddings