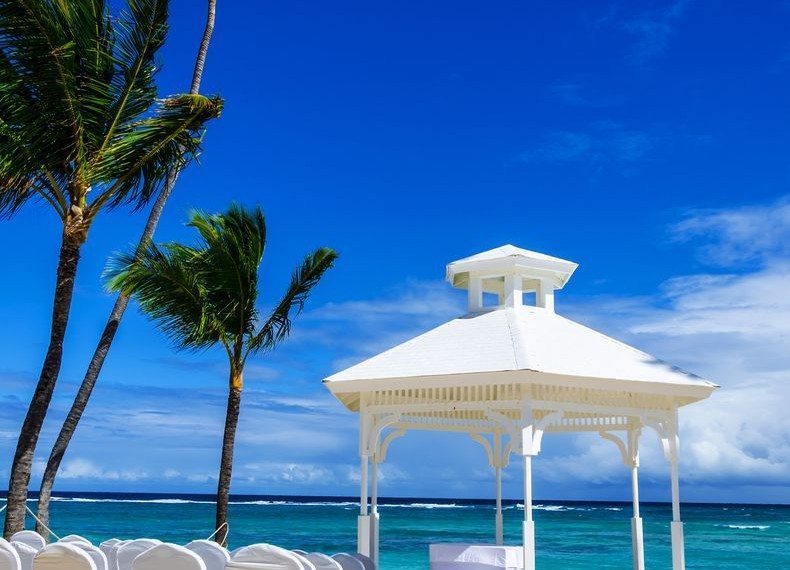 Outdoor Venue, Ocean Views, Beach Wedding
The Marriott Aruba Surf Club
Marriott's Aruba Surf Club, Aruba
The Marriott Aruba Surf Club on Palm Beach is one of the most exceptional resorts found anywhere on the island. Sitting atop sparkling white sand with perfect views of the Caribbean Sea in front of it, this piece of heaven on earth should be considered when planning your special day. ArubaSurfClubResort.com can help you and your guests save money when booking your suites or villas here, as our entire inventory is offered through individual members at rates far less than Marriott can match. You'll be able to enjoy the 3 crystal clear swimming pools, Surf Club's on-site restaurant the Captain's Galley, and the resort's casino all at a rate of up to 70% off.
The accommodation units at Aruba Surf Club are what make the resort truly notable; book a studio suite all the way up to a 1 bedroom villa, all of which come complete with an ocean or garden view balcony.
We know that saving money when planning a destination wedding can be hard, so you shouldn't have to pay top dollar to experience top-notch luxury. Visit our website to book your honeymoon suite today; you and your new spouse will be happy you did!
---