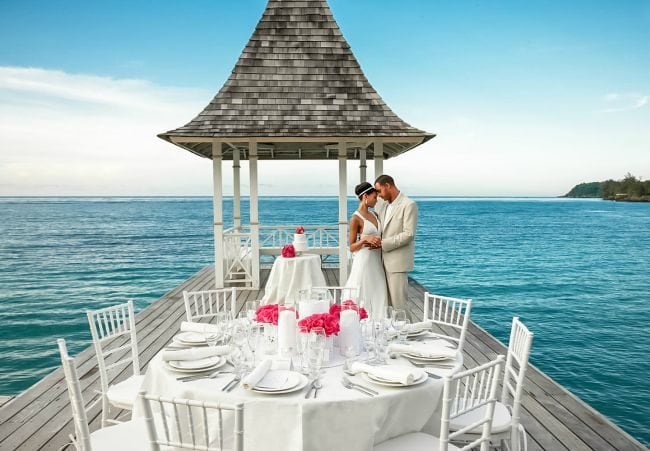 Sandals Royal Plantation, Ocho Rios, Jamaica, Ocho Rios, Saint Ann Parish, Jamaica
In 2011, Sandals Royal Plantation was voted one of the World's Best Honeymoons by Bride's Magazine, but the resort can accommodate Jamaica destination weddings and renewal of vows as well! Sandals has an impressive website where you can design your custom celebration, browse a catalog, and create a gift registry– all online. There are countless little customizations to make your special day perfect, including the unique "FamilyMoons", which involves the entire family in the ceremony. If you'd prefer to take the pre-planned route, then there are several packages available for you.
NOTE: Sandals has properties all over Jamaica. Destination weddings packages are also available in their Montego Bay, Negril and Whiehouse locations.
---