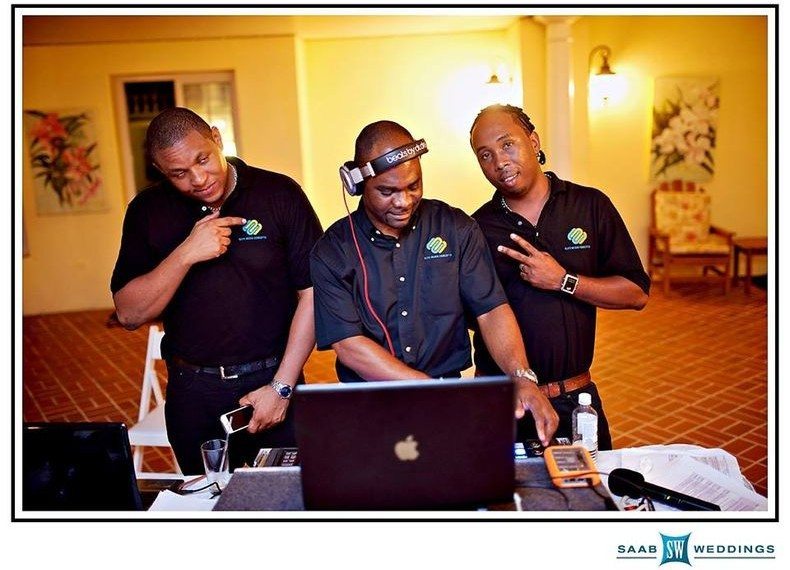 Montego Bay, Saint James Parish, Jamaica
Elite Media Concepts!
For the past 12 years EMC has been the preeminent provider of first class wedding Dj and wedding cinematography services in Jamaica and Florida. We've partnered with luxury hotels such as Round Hill, Tryall Club and Half Moon Resorts, all of which are located along the breathtakingly beautiful North Coast of Jamaica.
We keep you entertained and preserve your memories.
For us, wedding Dj and wedding cinematography is about redefining the experience of creating unforgettable memories. Our young, vibrant crew of talented and eclectic individuals has a single minded purpose, which is dedicated to preserving the smiles and emotions of your special occasion that will last for an entire lifetime. Our services include Wedding Cinematography, Lighting Design, DJ/ Video Dj and Wedding Webcasting.
Who's Story -The only story that matters on your special day is your story. EMC provides the mirror that reflects your words, thoughts and emotions into a remarkable cinematographic experience.
We cover the full spectrum of entertainment as we compliment your experience by the unique sounds delivered by our immaculately prepared wedding DJs.
What Drives us -Our main goal is to excite our clients by creating that all important "wow" factor by providing a personalized experience that is exclusive only to you. It's the little things that matter most women would agree. Our attention to detail, coupled with the use of state of the art technology allows us to seamlessly integrate the real life, heartfelt, fun filled and impassioned moments of your special occasion.
---