In this post, I am going to share the full scoop on Hard Rock Punta Cana wedding packages. Punta Cana is the #1 tourist destination in the Caribbean and has become a top wedding destination as well. So as you probably already figured out, there is no shortage of all-inclusive resorts catering to destination wedding couples. But with 1,790 rooms, 13 pools, 23 bars/lounges, 9 restaurants, an 18-hole golf course, and celebrity designed wedding packages, the Hard Rock Punta Cana stands out was one of the best venues to have a destination wedding.

High-End Celebrity Style Weddings
Planning a Hard Rock Punta Cana wedding ain't no small thing. Flexibility is the name of the game. If you want to micro-manage every detail of your wedding, you can do so with the help of an in-house wedding planner. But if you're the type to get overwhelmed by the details, you'll be happy to know that at the Hard Rock Punta Cana, you can choose from 12 wedding collections pre-designed by celebrity event planner, Colin Cowie. Cowie has planned events for Oprah, Kim Kardashian, Jennifer Aniston, Tom Cruise, and other huge celebs.
And hey, I know what you're thinking. "Celebrity wedding" usually means "expensive." Well, throw on your favorite bridal bikini, because at prices that range from free (yes, as in $0) to just $4,500, their collections are actually reasonable for common folks.
These celebrity wedding packages are the number-one draw for having a Hard Rock Punta Cana wedding. Read this post where I break down the costs, details, videos, and photos of each Colin Cowie Hard Rock Punta Cana wedding collection.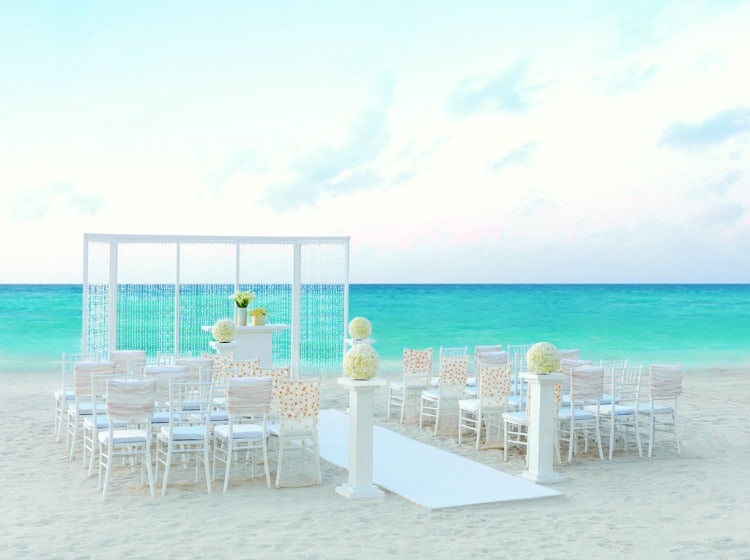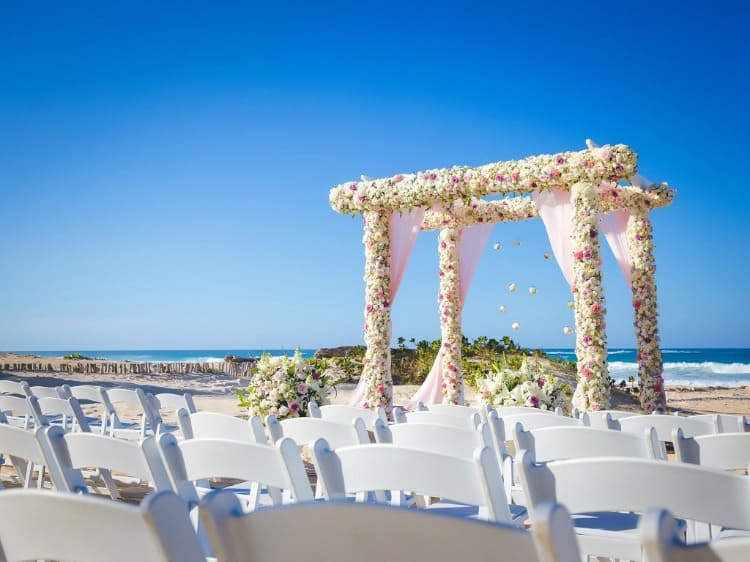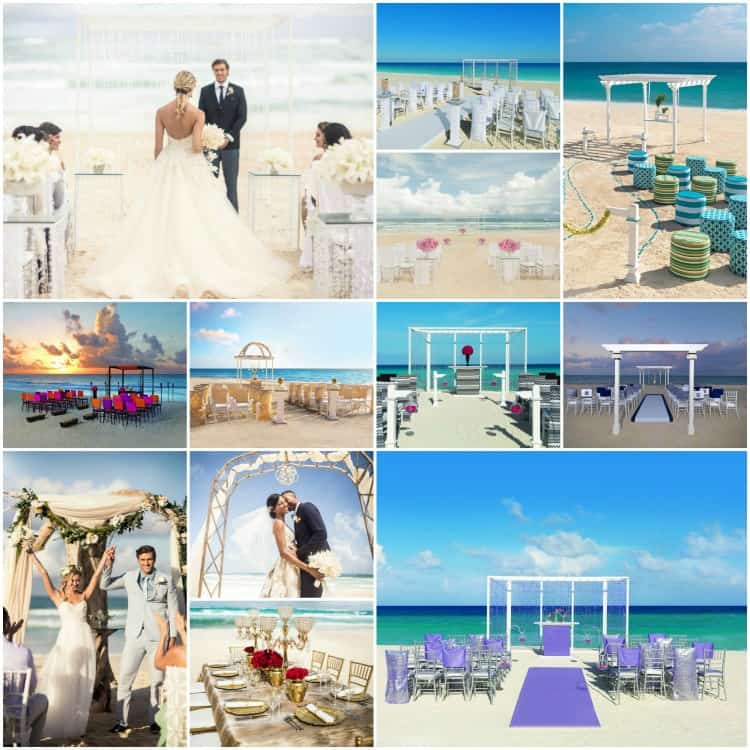 Drop-Dead Gorgeous Venues
Do you want to feel the sand between your toes when you say 'I Do'? Or maybe you want ocean views minus the sand between your toes? That's ok because when you have a Hard Rock Punta Cana wedding, you get an abundance of venues to choose from. You can tie the knot on the beach (with unlimited guests, no less) or in an oceanfront Gazebo at sunset. There are also pools, terraces, and ballrooms for your ceremony, rehearsal dinner, cocktail hour, or reception.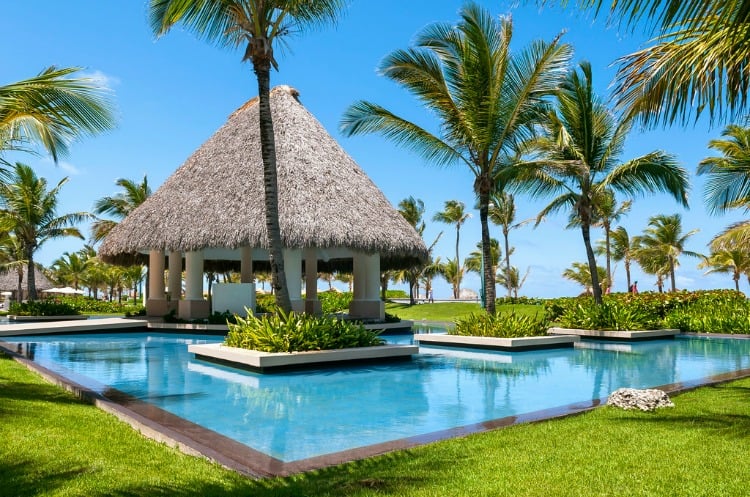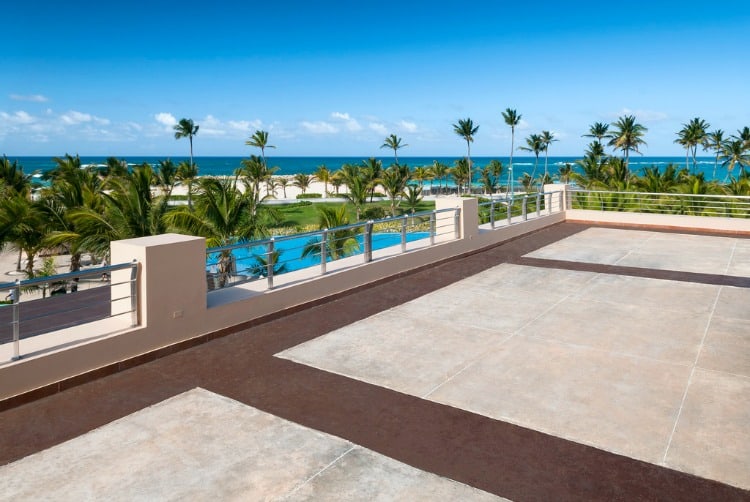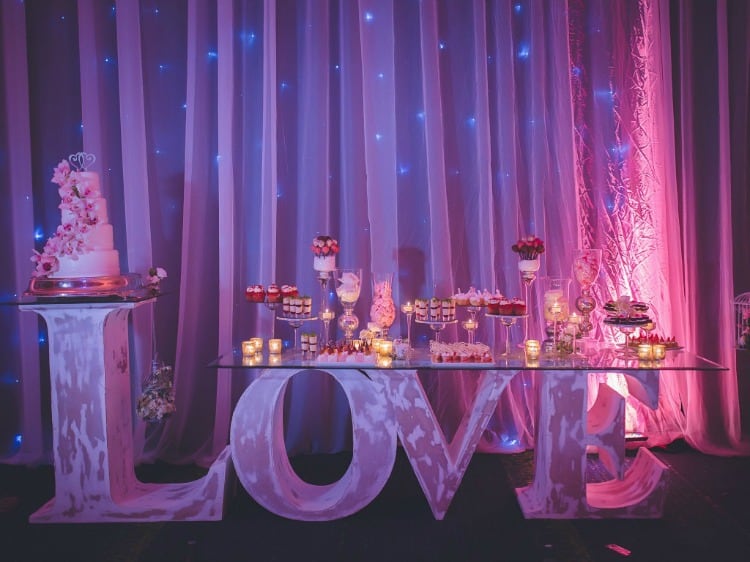 Sweet Wedding Group Perks
Who doesn't like extras? The Hard Rock Punta Cana sweetens the pot with a ridiculous amount of perks for you and your wedding guests. You really are getting more bang for your buck just with these perks, which you're not going to find anywhere else.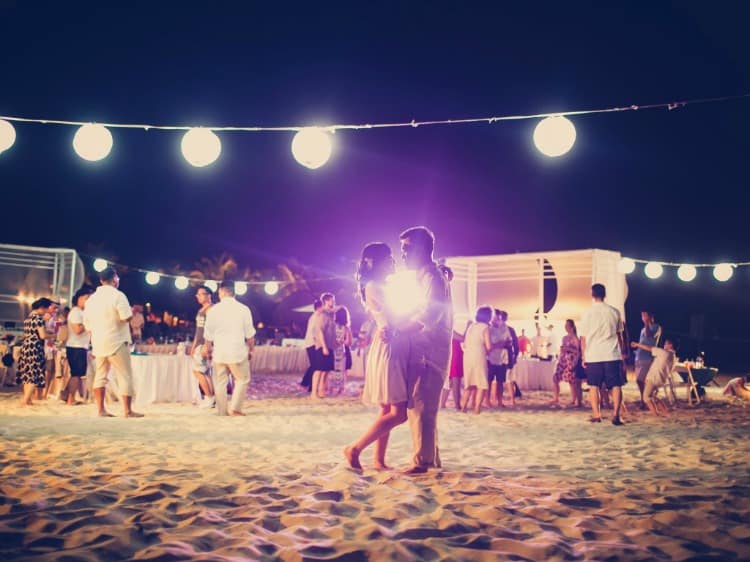 All-Inclusive and Worry-Free, 24/7
I know, I know. All this talk of extra events and guests can make a girl sweat. But don't worry—everything at the resort is all-inclusive. That means your meals, snacks, drinks (lots of drinks), and more are free. Relax poolside with a pre-wedding margarita while your Aunt Marge and her kids munch on Caribbean goodies in their hotel room Jacuzzi. Everybody wins!
Unique Amenities
You just can't find the unique and luxurious amenities offered by the Hard Rock Punta Cana anywhere else. Not only will you have a wedding that's the bomb—your guests will talk about the fun memories made at your wedding for years to come. And that's what it's all about, right? Here's just a small sampling…
Luxury Rooms
The Hard Rock's rooms look like something out of MTV Cribs. They're insane—in a good way. The rooms have chic features like double hydro spa tubs, warm robes, and slippers, free wi-fi, oceanfront balconies with furniture, turn down service, and the ever-important in-room liquor dispenser.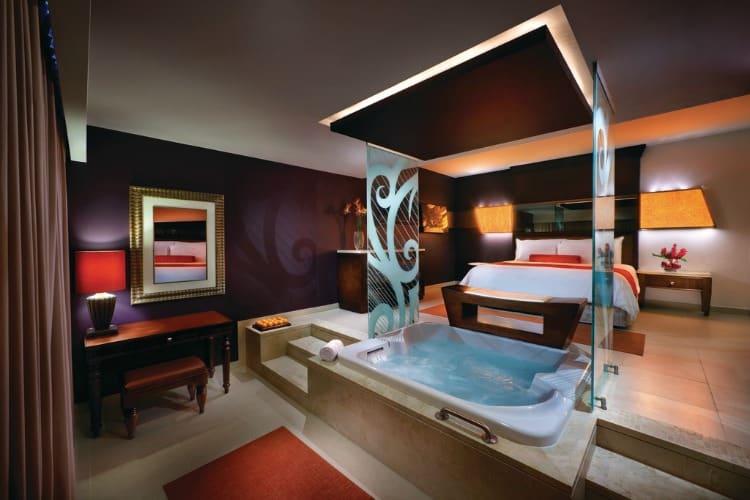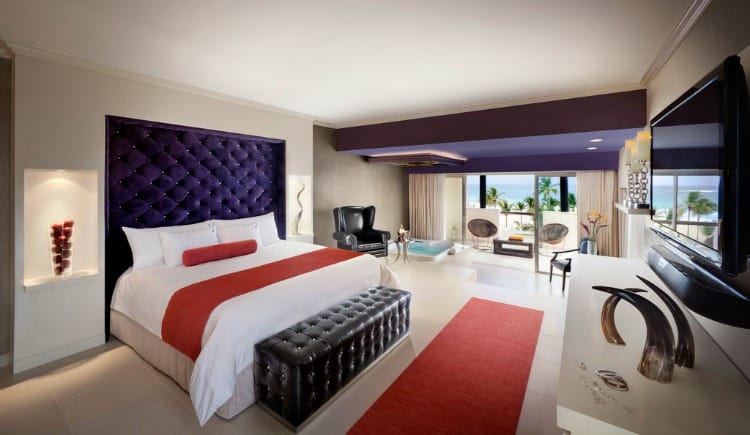 Posh Pools for Lounging
You're going to spend so much time in the water here that you'll feel like a mermaid. The Hardrock Punta Cana has 13 pools, 4 pool bars, and 3 kid pools!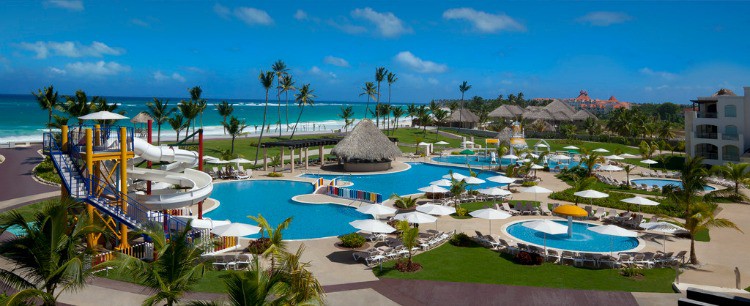 Live out your childhood rock star fantasies
I mean, the name "Hard Rock" is synonymous with music—and this resort doesn't shy away from its roots. You'll get access to their music program, "The Sound of Your Stay." Learn how to be a DJ (no really!) in your hotel room with a professional to guide you. You can stream and download as much music as you like. You'll even have a "Fender Guitar room service". Yes, that is exactly what it sounds like. The Hard Rock lets you choose one of 20 electric guitars to rock out with right in your own room!
They also have this really cool experience called the "Music Lab", where you can live out those secret hairbrush-singing sessions. You, my friend, can be the star of a music video or perform in a band in front of a live audience with the training of a "Rock Specialist". This would be a pretty cool experience even if you were traveling alone as a couple. But can you even imagine the fun memories you can make when your group of friends and family join in?! Those once-in-a-lifetime experience are what destination weddings are all about.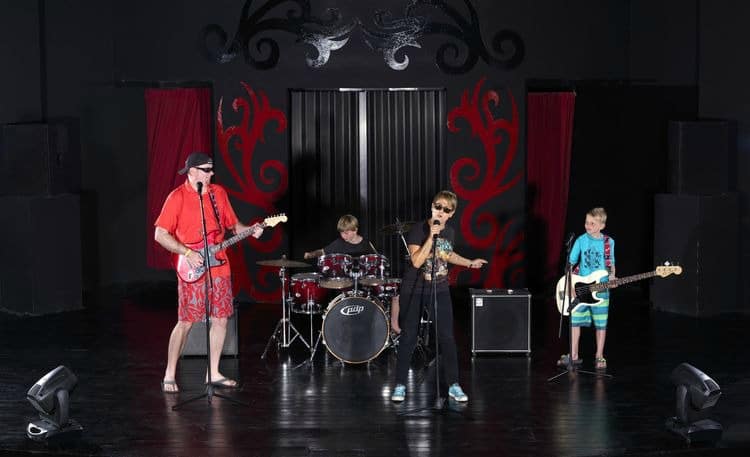 Food, Food, and More Food
What's a trip to the Caribbean without stuffing your face with fresh seafood? There's literally plenty of fish in the sea at Punta Cana, but you can nibble on dishes from around the world, too. They have 9 award-winning, all-inclusive restaurants to fill you up. But the best part is that you don't even have to leave your room to eat your fill because they have 24-hour room service.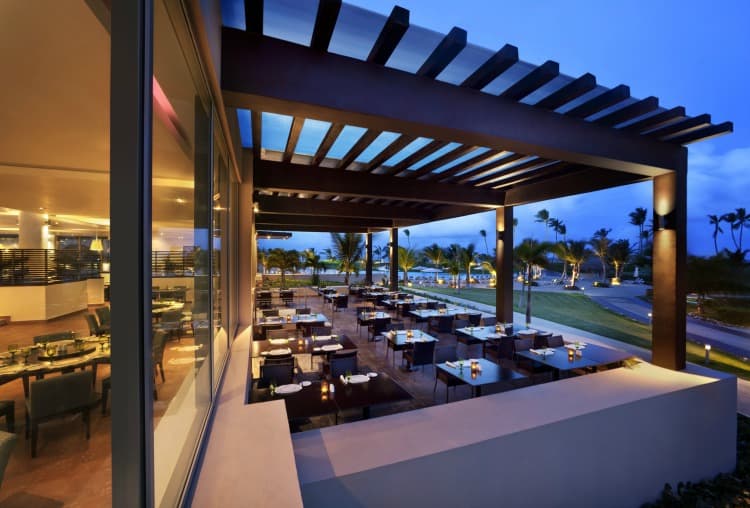 Bars & Nightlife
Get this– the Hard Rock Punta Cana has not one, or two, but 23 bars and lounges! Their "Oro" nightclub is 14,000 square feet and has two levels of custom lighting and LED screens. Even if you're not the clubbing type, it's good to know that the option is there for friends and family who might want to let their hair down and dance the night away.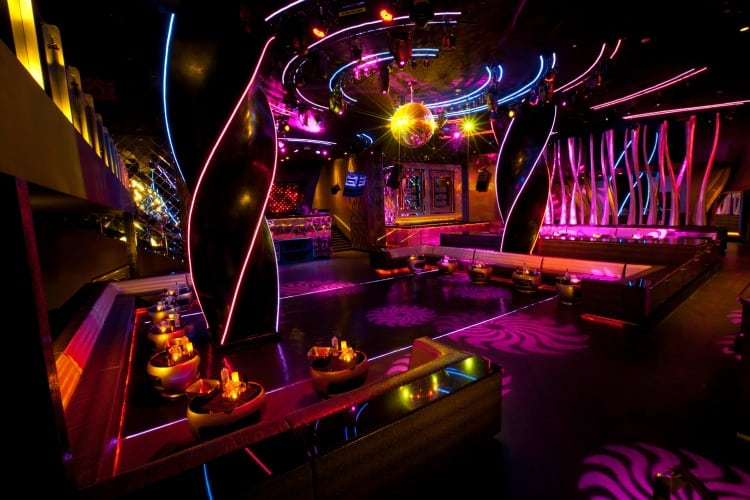 Biggest Casino in the Caribbean
Hey, planning a wedding is a lot of work. You deserve to let your hair down and play a little. With 40 different tables and 450 slot machines, The Hard Rock Punta Cana has the biggest casino in the Caribbean.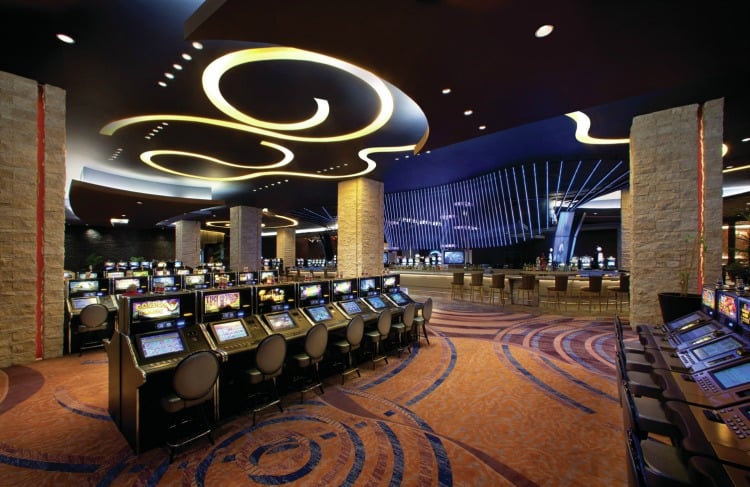 Recreate and Relax
There's nothing like getting a full-body massage next to the ocean. Ahhh…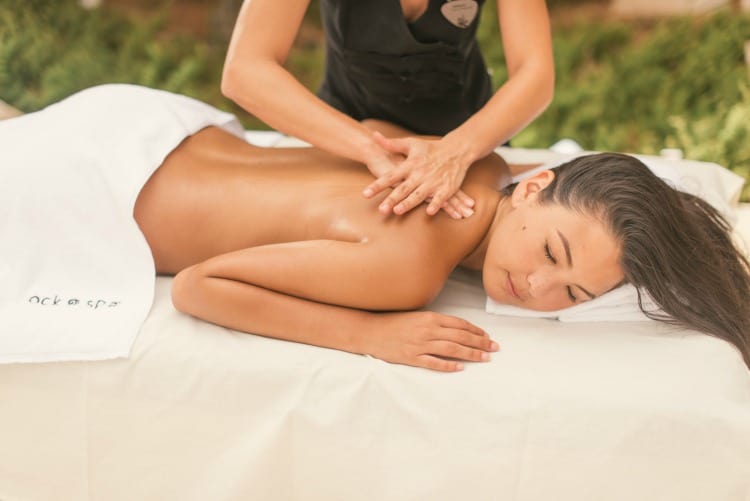 With hydrotherapy, a sauna, pool, reflexology, and a cutting-edge ice room, the Rock Spa has pretty much everything you could ever want in a spa. There's also a beauty salon called Posh, so if you and your bridal party need a place to get your hair, makeup, and nails done, you won't have to go far.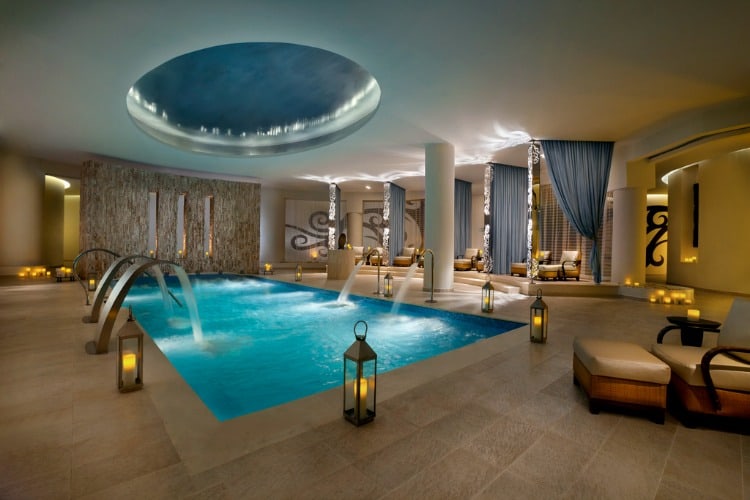 Family Friendly
Kids get the rock star treatment here too, so all of your wedding guests will feel included. Parents can lounge at the pool while kids check out the resort video game arcade, climbing wall, mini-golf, interactive kids area, and more.
Award-Winning
After reading everything the Hard Rock Punta Cana has to offer, it should come as no surprise that people are gushing about it. The US News & World Report rated the Hard Rock Punta Cana as one of the best resorts of 2017. The resort also won the Conde Nast Traveler Award in 2016.
Do you want more information about Hard Rock Punta Cana Destination Weddings
Want more information about planning a destination wedding at the Hard Rock Punta Cana? You can use the form below to contact Jack Benoff, President of the award-winning travel agency, Destination Weddings by Vacationeeze. When you fill out this form, Jack will respond to you directly.
Disclosure: This post was sponsored by Destination Weddings by Vacationeeze. The opinions expressed are the author's own and do not necessarily reflect the views of any company, agency, or organization. See Disclaimer