Dana & Jared did not have a destination wedding in the traditional sense of the word. They got married at the Marina Village in San Diego, which is home to them, but not for most of the 90 guests who flew in from all over the country. For that reason, Dana treated it as a destination wedding in that she wanted everything to be as easy as possible for her guests. She chose Marina Village because they could host the ceremony and reception in one place. There were also plenty of hotel accommodations nearby so as you can see, easy logistics and transportation was a priority for the couple.
The wedding décor was inspired by the purple and orange Birds of Paradise flower that grows all over San Diego – even right outside of the venue! But although the decor was stunning, I have to admit that I have a soft spot for weddings with DIY details. So I was blown away when I found out that Jared made some home-brewed beer for the wedding and labels for the bottles. It's pretty awesome so make sure you check out the photos. Thank you so much to the fab Forte Photography & Cinema for sharing this special album.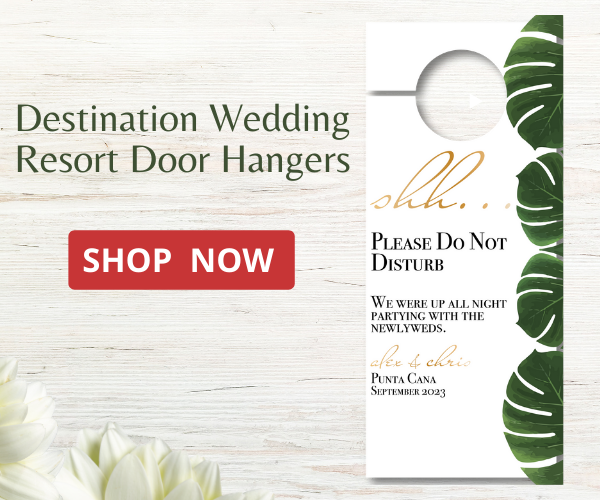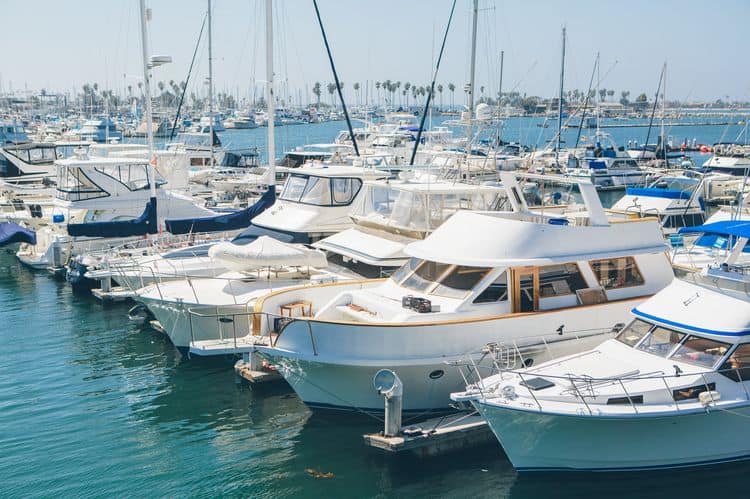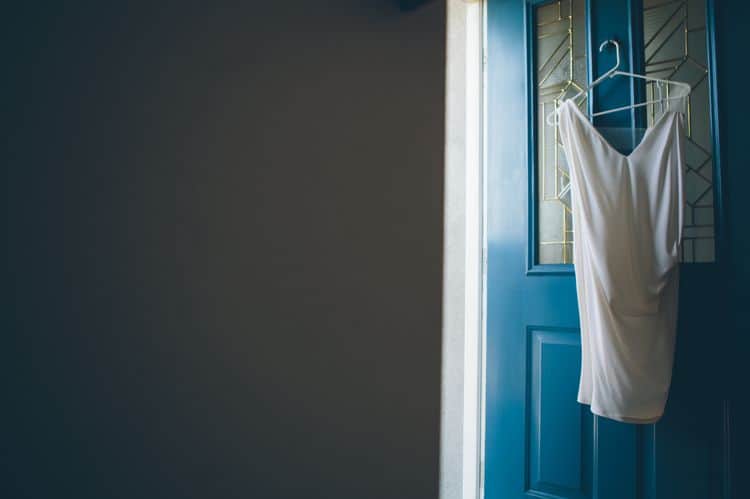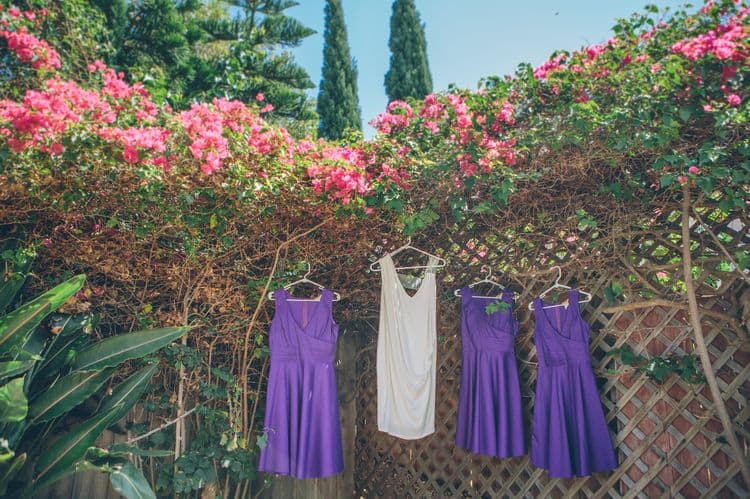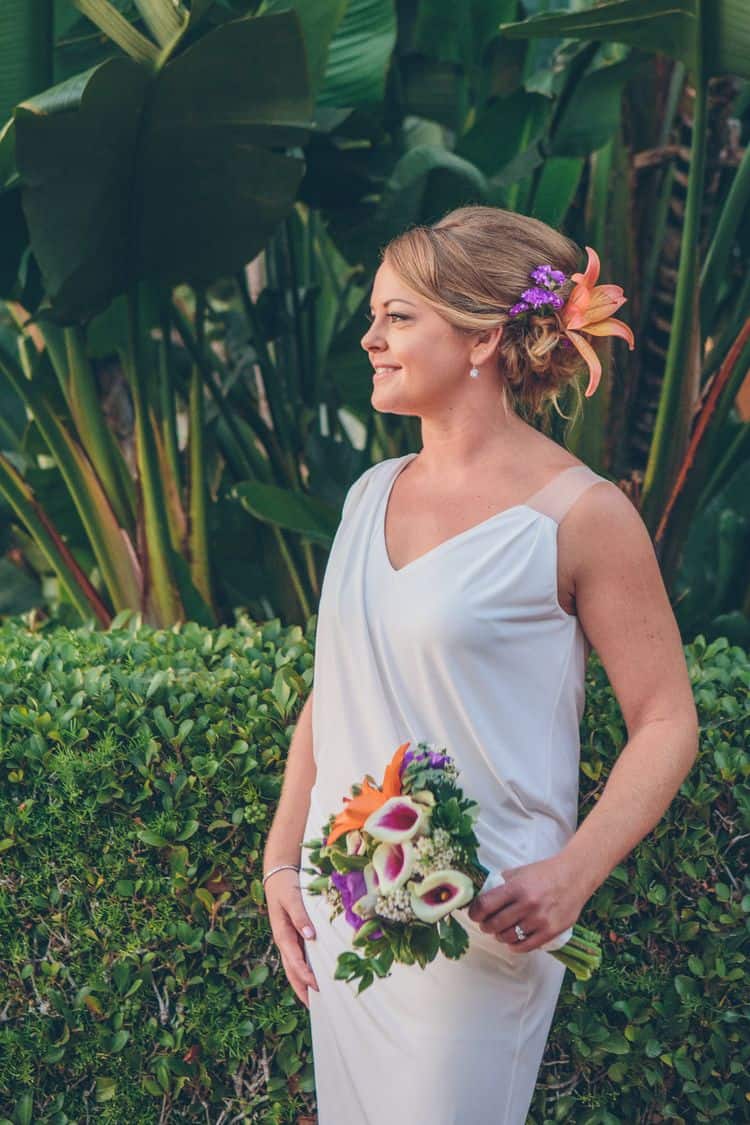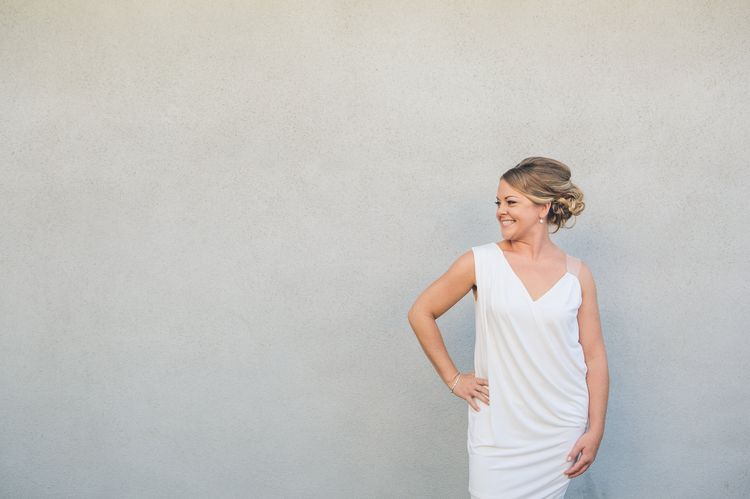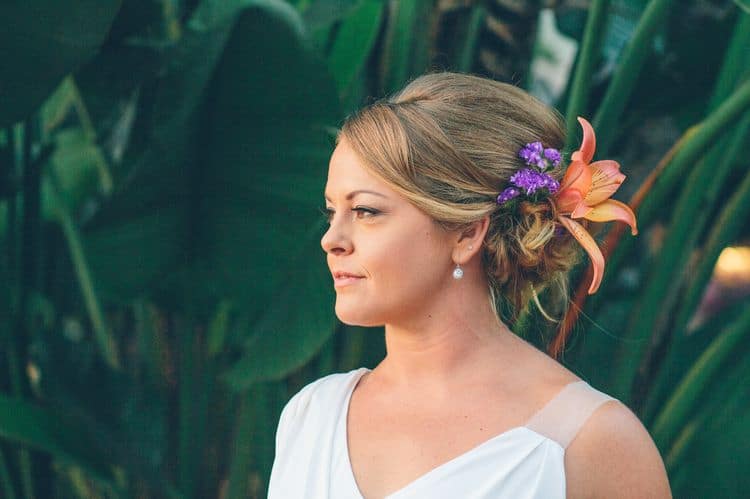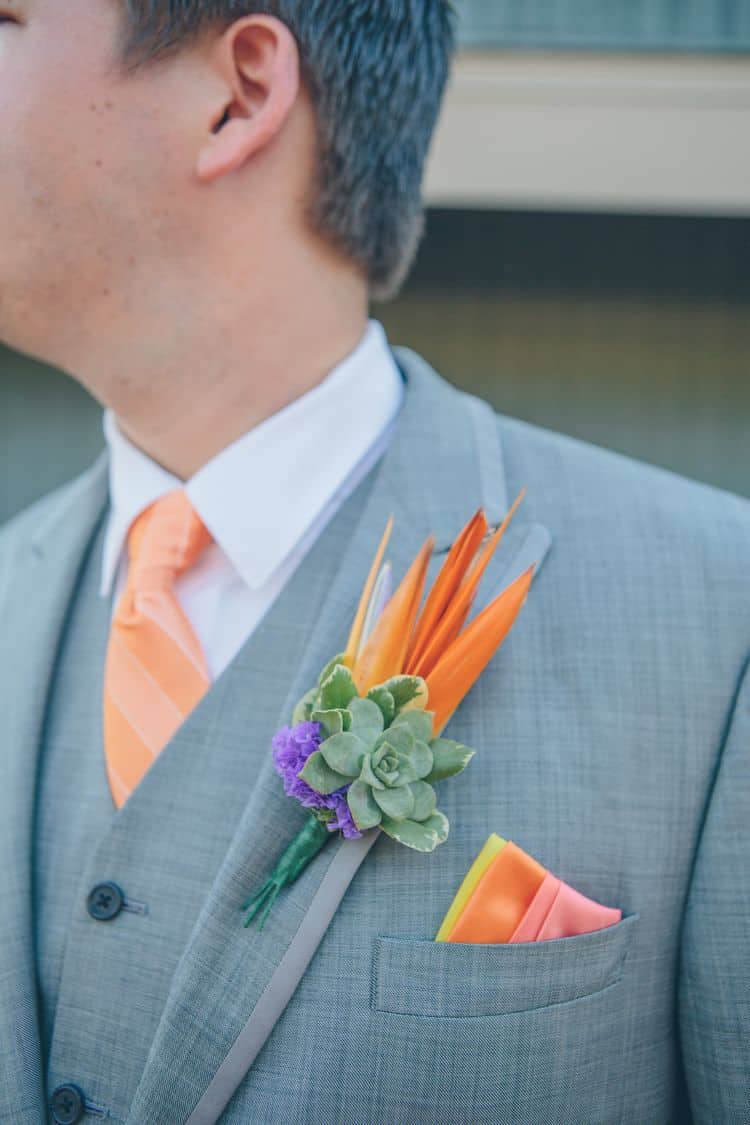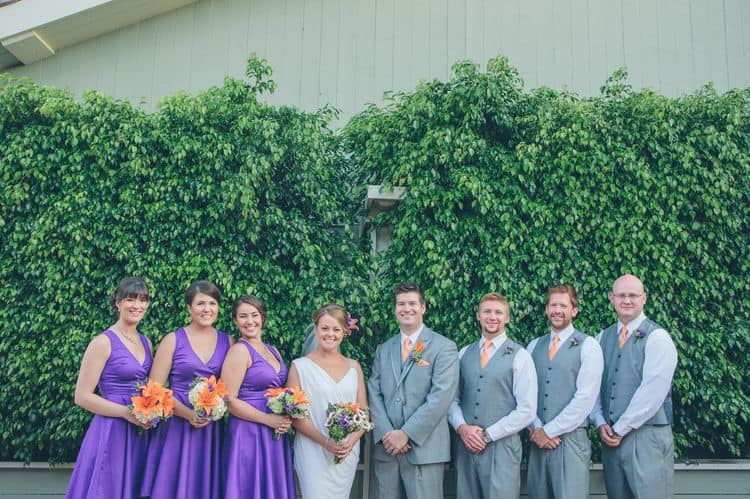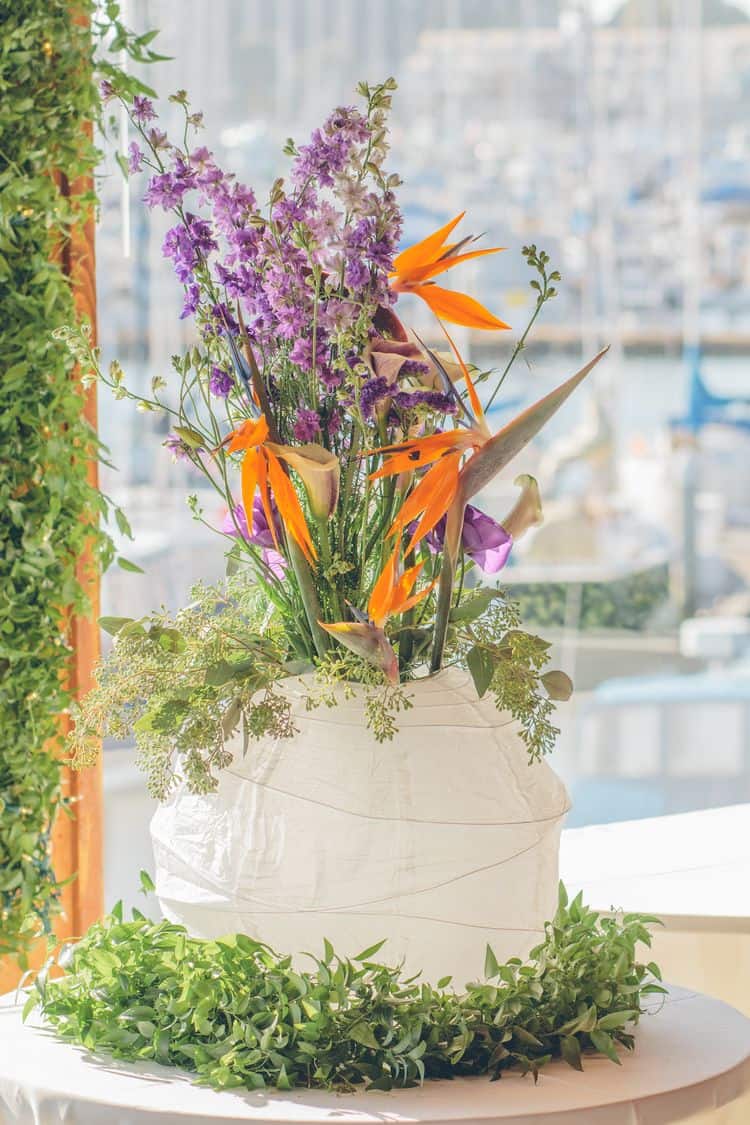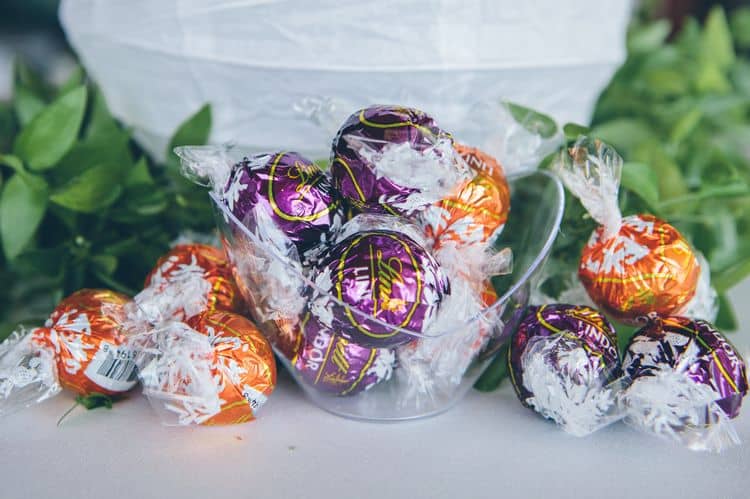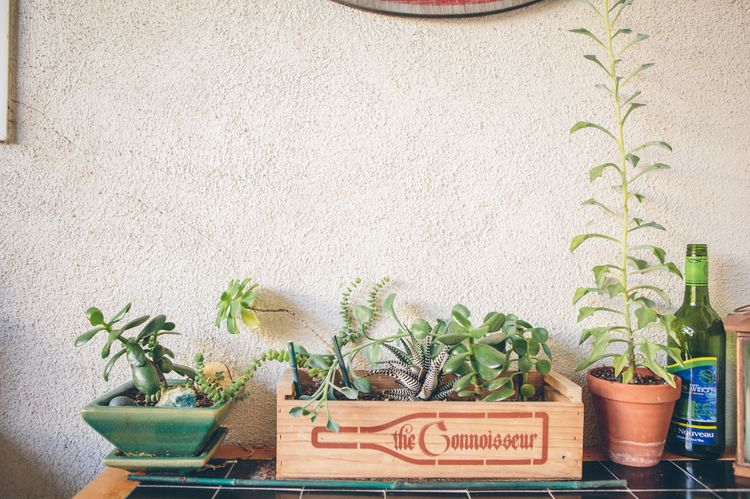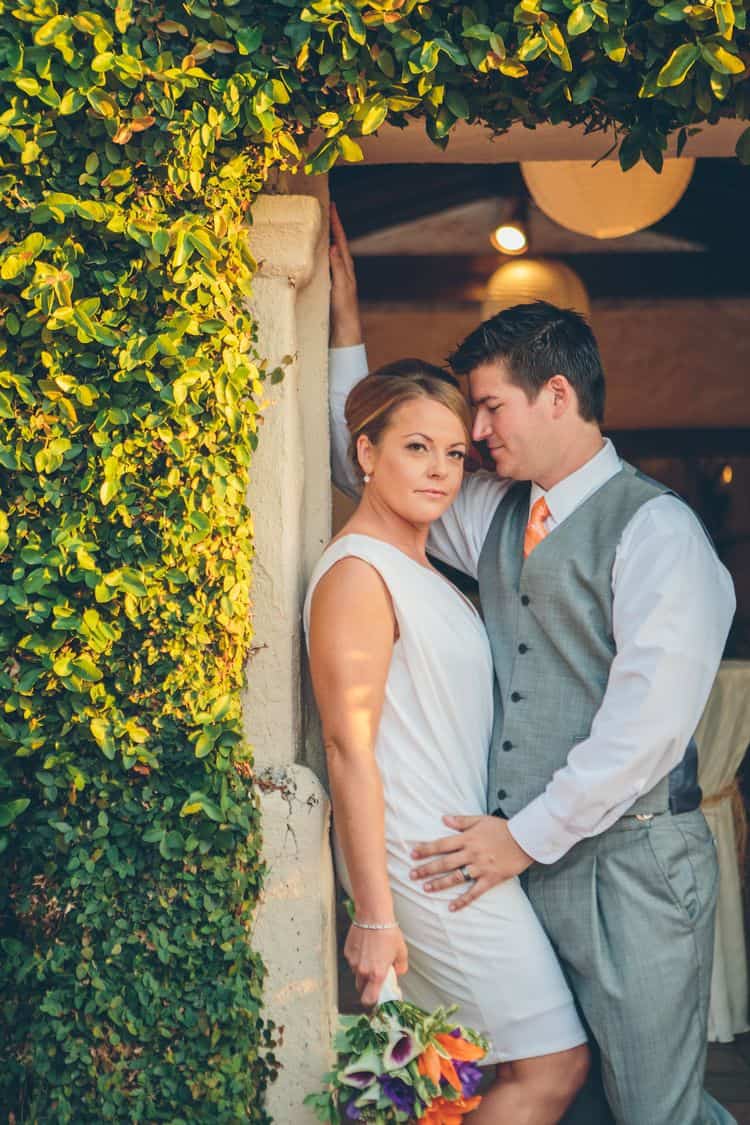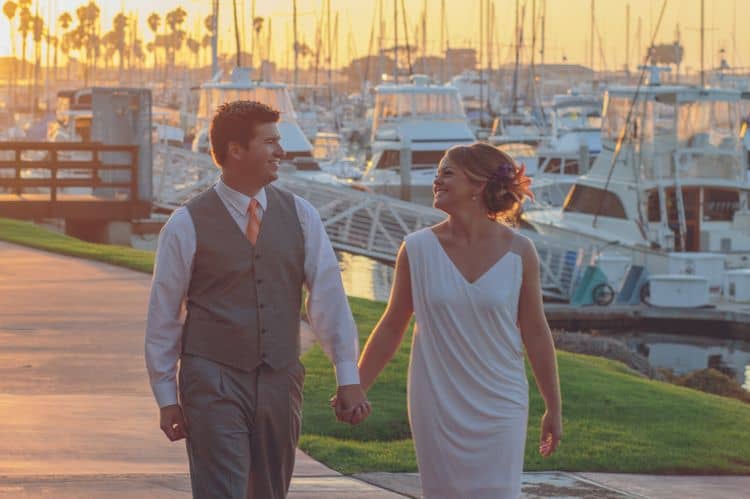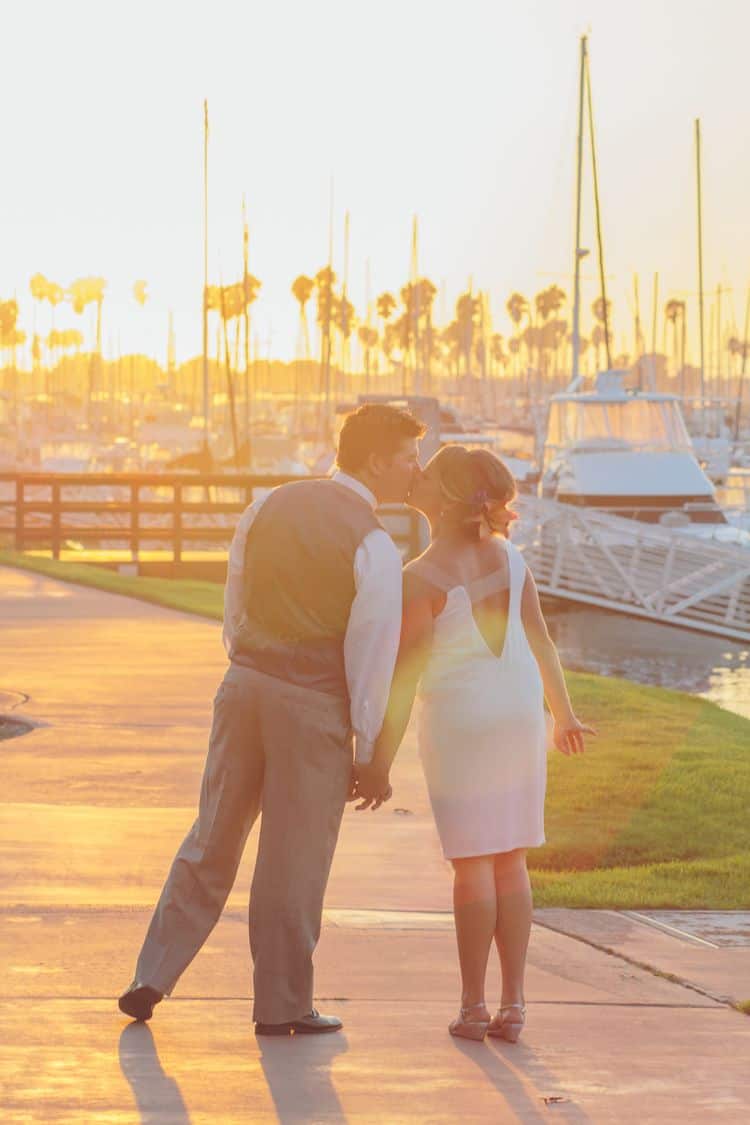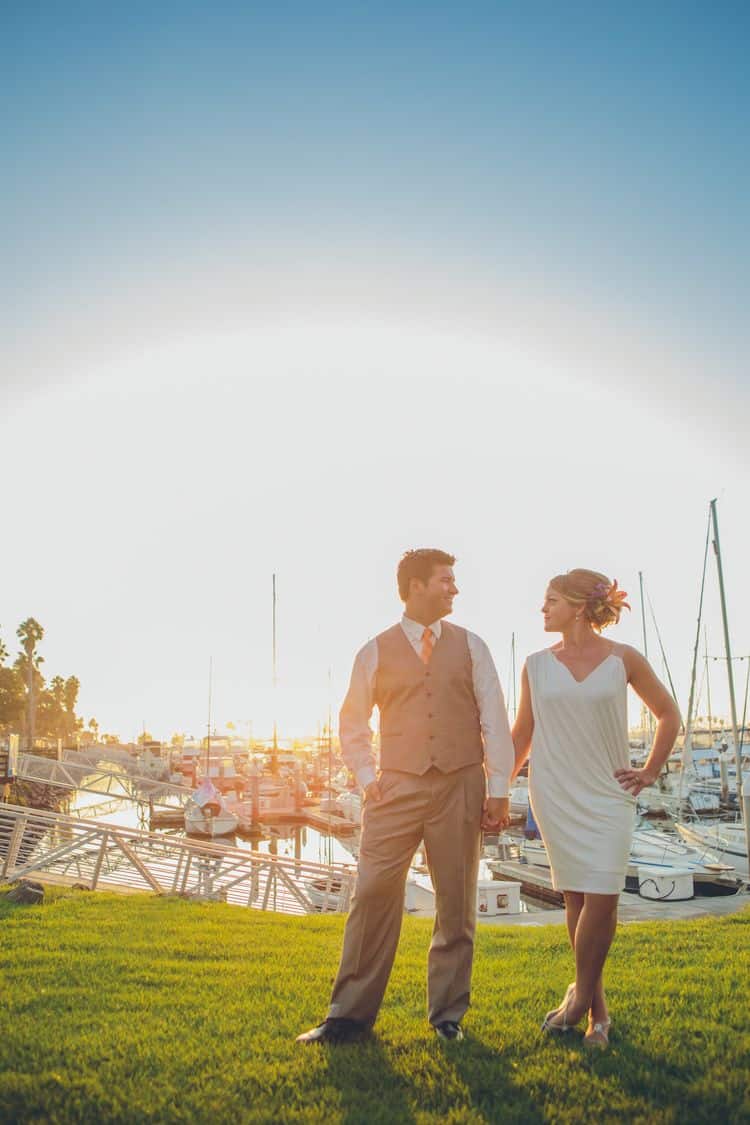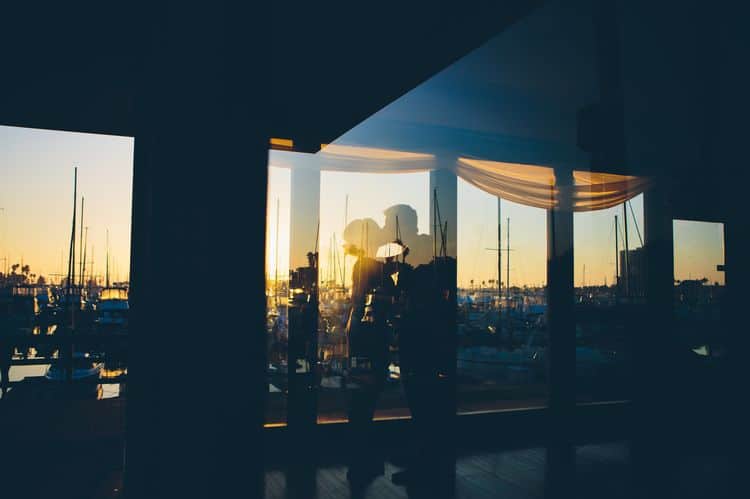 Q&A with the Bride
Was there something unique or special that you incorporated into your wedding?
Home brewed beer made especially for the wedding by the groom and the father of the bride.
What was your favorite wedding detail and why?
We loved the big "Irish Car Bomb" toast at the end of the night with all our family and friends. The custom beer was also great, and we made our own playlist complete with special songs and little inside jokes interspersed through it.
Was there any tradition that you skipped?
We skipped quite a few traditions. We did an ice cream sundae bar instead of cake. We did the Father/Daughter and Mother/son dance at the same time, instead of individually. No bouquet toss or garter. The ceremony was in the same room as the reception, so all the guests were seated at their tables. And we did a master seating chart/poster instead of name cards.
What was your favorite part of having a destination wedding?
Having all our family and friends in one place! But that's the best part of any wedding! We did get some extra time with some guests though who decided to stay longer than just the day of the wedding.
If you could give one (or two) pieces of advice to others planning a destination wedding, what would it be?
Think of the wedding from your guest's perspective. Where to stay, how to get around, all those small details. People will have a lot more fun if they weren't stressed getting there or have an awkward lag time in the middle of the day they don't know what to do with. And, prioritize the big stuff that's most important to you, don't worry about the rest and have fun!
Vendors
Photographer: Forte Photography & Cinema
Wedding Venue: Marina Village
Bridesmaid Dresses: ModCloth
Groom/Groomsmen Attire: Men's Wearhouse
Flowers: Poway Country Florist
air/Makeup: Yazmin Martinez
Invitations: Vistaprint.com (designed by the couple)