5 Best Destination Wedding Save the Date Ideas of the Year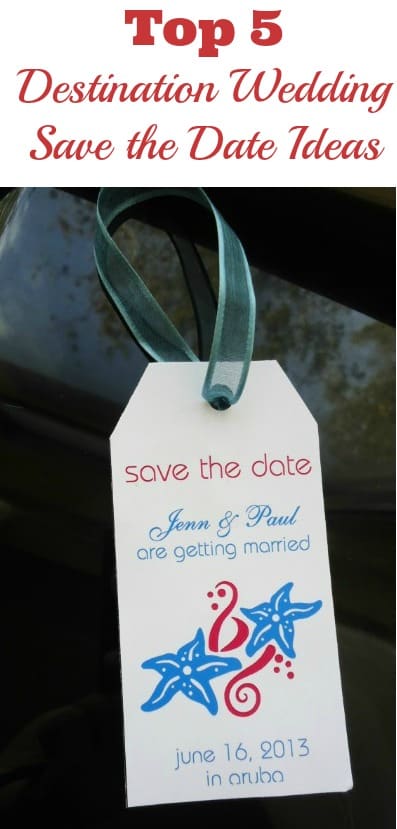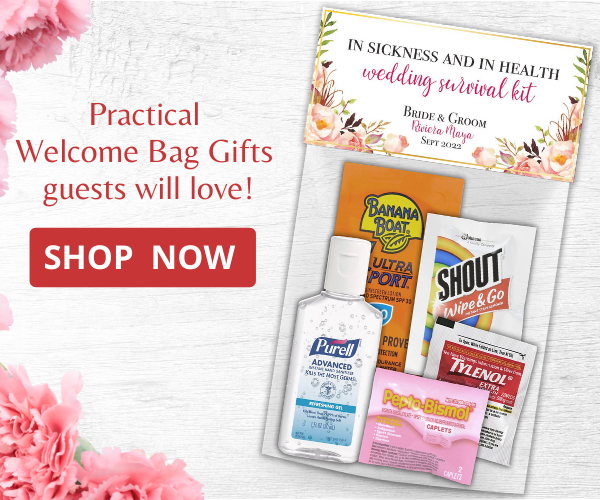 Today I continue my series of countdowns to the best destination wedding details, by counting down the 5 best destination wedding save the date ideas that appeared on this blog this past year.
Most of these are unique and out of the box, but I also included a few that are more on the traditional end with just a touch of beach or travel themed details.
5. If you're looking for a save the date that's just as laid back as your beach wedding, this is a great idea. The icing on the cake is that you get to write a message on the back of the card where you can put all that additional information that your guests need for a destination wedding.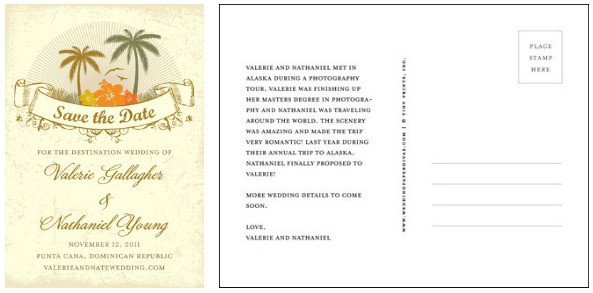 4. This is a great postcard because you have the ability to include two different photos and still fit in all the information your guests need to save the date. The detail in the center portion of the card includes a watermarked image of the world map with a small airplane which is subtle but beautiful – and you have different color options for the background which is awesome. Similar to #5 above, this card can also be customized in the back and is meant to be mailed out as a postcard so no envelopes required!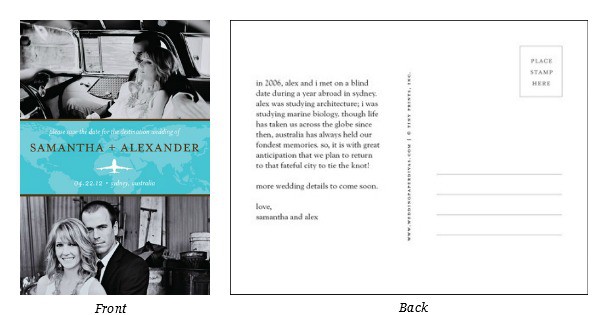 3. If you want to skip the photo postcards and give your guests a sneak peek of the scenery they'll enjoy at your wedding, this is the perfect save the date idea for you. The best part is that it's super inexpensive and easy to order on vistaprint.com. You can get really creative with the background – use a vintage image of your location, a gorgeous beach picture, or even a map – the sky's the limit!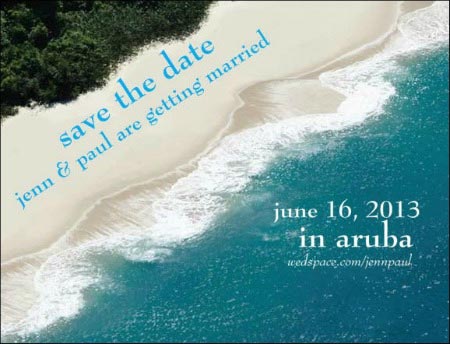 See more Destination Wedding Save the Date Ideas here
2. This movie poster save the date was designed by me, and I posted the tutorial on this post. The whole idea of a movie poster is super cool and unique. But what I love most is the details – the tagline, the use of your destination in the movie title, the wedding date as the "release date", the couple as the stars, and the venue as the "theater". Even better is the subtle message that this is an adults only wedding in the "rating". Not only will your guests save the date – they'll never forget it.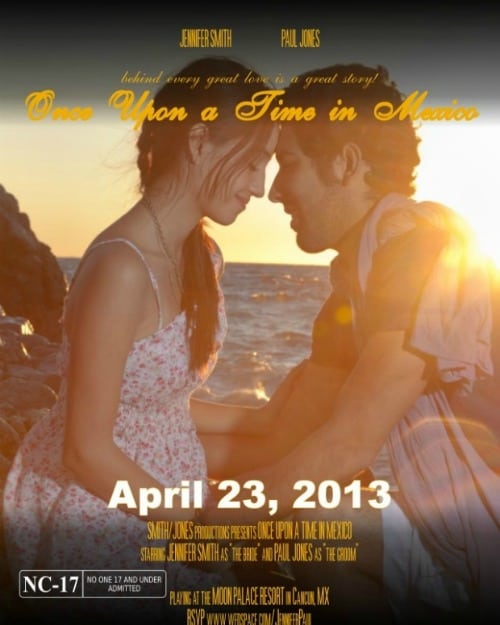 See more Save the Date Ideas here
1. #1 on the list of Destination Wedding Detail's best destination wedding save the date ideas goes to a DIY project that I posted here along with a free template. It became a big hit – I got tons of emails, comments and pins on Pinterest. I think the reason this luggage tag template became so popular is because it's so easy, fun, and inexpensive to make.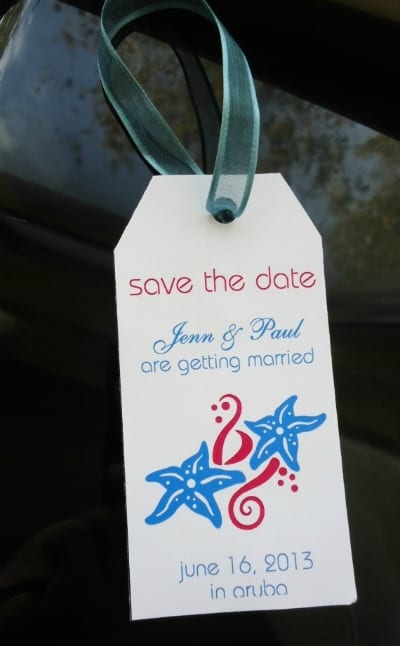 More: