Destination Wedding travel packages are popping up everywhere as major airlines try to keep up with the growing popularity of "weddingmoons". Are you wondering where you can find the best ones? Keep reading to learn more about some awesome deals that will make the journey to "I do" more affordable not just for you, but for your friends and family too!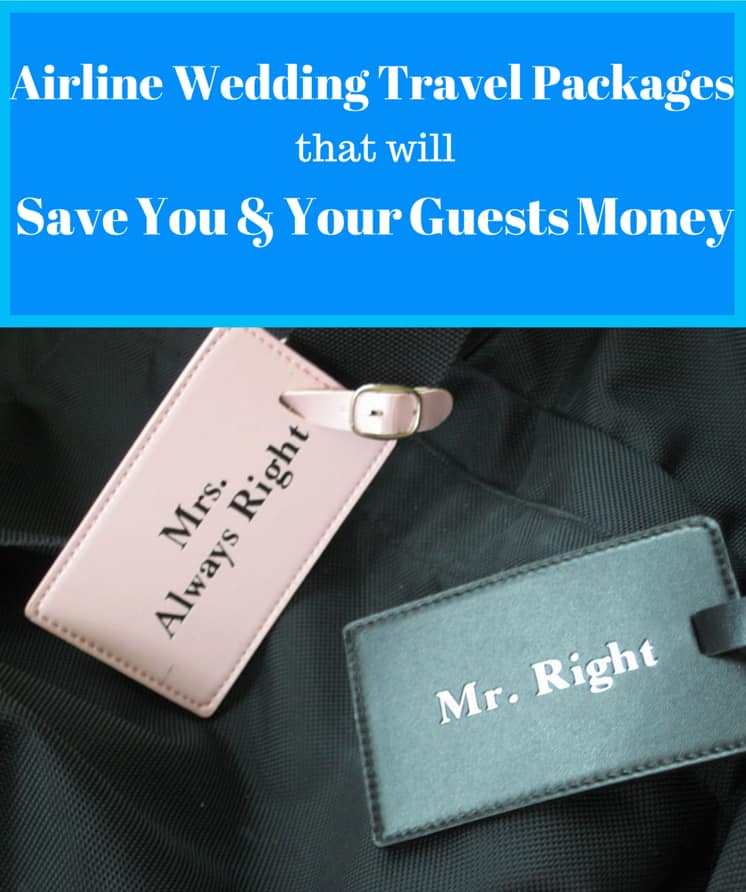 Popular Destination Wedding Travel Packages
United & Delta Destination Wedding Travel Packages
[wp_ad_camp_4]
Both United Airlines and Delta have designed some attractive travel packages for couples getting married away from home. Not only will you get some good discounts and offers, your guests can save some money on their travel too.
Every time your friends and family book an air & hotel package to attend your destination wedding, they'll get a discount of $50 – $200 depending on the total package cost.
The airline will give you a promo code which you can pass on to each guests. All they have to do is enter that code at the time of purchase to get their discount.
What could be even better that?
Well, you will also get a $50 rebate for each air & hotel package that your guests purchase. Some resorts will even match the rebate – which can bring your total rebate up to $100 for each booking.
Many of the resorts included in their packages offer free or very cheap wedding packages if you stay a certain number of nights or have a minimum number of guests booking at the resort.
Once you reserve your wedding travel package, the airline's travel specialists will put you in touch with the resort's on-site planner to start coordinating the details of your big day.
United and Delta also give you the option to reserve your destination wedding and travel package with a deposit, and pay the rest of your balance closer to the travel date.
There's always a but, so here goes…
They have restrictions, so make sure you read the fine print. At the time I wrote this, they have a required minimum night stay and will only give you rebates up to the total cost of your package.
Hawaiian Air Packages
Hawaiian Air has a program called Wedding Wings that will give your guests discounted fares. Plus, you're eligible for a free upgrade when 40 guests book a flight to your destination wedding.
Like the other airlines, they'll send you a free insert to inform your guests of the special promo code.
If you're planning to get married abroad, there's no reason you or your guests should be paying full price for your airfare and accommodations. Just do your research and you can end up with a wedding travel package that will save you significant time and money!
NOTE: The above information is based on my own experience and research I have done. Because things change so frequently, you should always check with the airlines to ensure that they are still providing these services and discounts. This post does not guarantee any availability or that the same discounts will be available at the time of purchase.

Popular Section
Are Free Destination Weddings Really Free?
Are you wondering if those free destination wedding packages you keep hearing about are really "free"?! Get the full scoop on what is and isn't included in the most popular free wedding packages throughout the Caribbean and Mexico.
Featured:

Enter to WIN a FREE Destination Wedding Valued at $30,000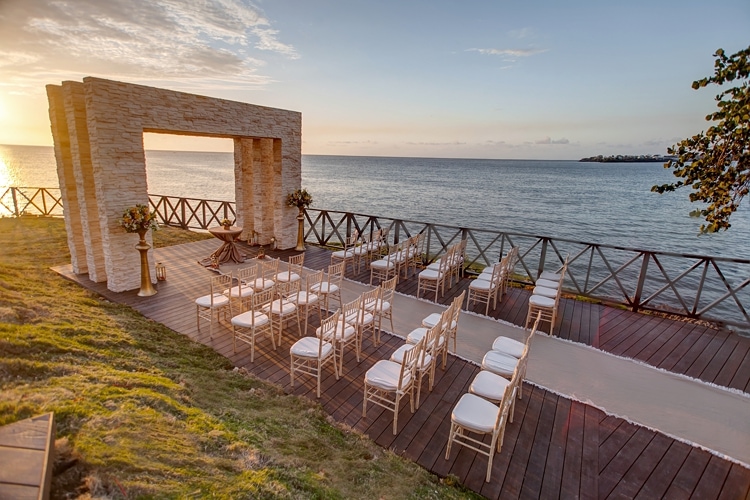 How would you like to win a TRULY FREE destination wedding at a luxury all-inclusive resort? I'm so excited to share all the details of this amazing contest with a prize valued at $30k. It's really easy to enter and if you win, you'll get free roundtrip airfare, 7-night accommodations at a luxury all-inclusive resort, a free ceremony and private reception with a bouquet, DJ, dance floor, cake, centerpieces photography & videography package… the works. As if that wasn't enough, even your wedding guests would get free 5-night all-inclusive resort stay, free excursions, and private airport transfers. This is an amazing giveaway so go ahead and stop what you're doing right now because this is quite literally the opportunity of a lifetime. READ MORE
Featured:

Unique Poolside Bachelorette Party Inspiration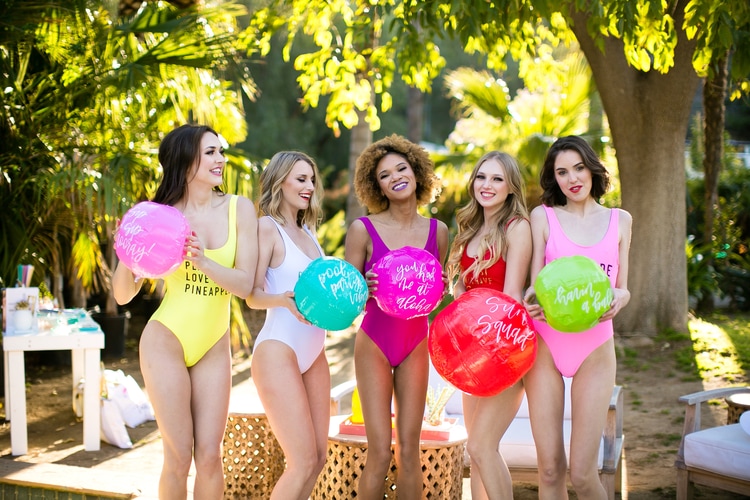 This unique tropical poolside bachelorette party is #GOALS! The décor was tropical, colorful and fun – bringing a cheery vibe that set the tone for a flawless and relaxed day. There were tons of personalized details –from sunscreen and chapstick, to soda and champagne, sun hats and fans, magazines, personalized tumblers, and even a wet bikini bag to hold their suit while they slipped into some adorable "Bride's Beaches" cover-ups. Of course, what's a good party without some fun games? Tons of fun ideas in this post. Read more
Cynthia is the founder and editor of Destination Wedding Details.She has over 15 years experience in the Marketing and Event industry and launched Destination Wedding Details in 2010, shortly after planning her own destination wedding. Cynthia uses her experience and genuine passion, to inspire brides who are planning their dream wedding away from home.