This wedding in Aruba has all the makings of a fairy tale. A stunningly gorgeous bride, who found her match in her handsome groom. A picture perfect setting. Dramatic sunsets. And clearly lots of love and joy in the air.
All of it captured by the lens of their talented photographer, Victor Winklaar. The beauty and emotion of the day was captured so perfectly in these images, that it made my heart flutter. I hope you enjoy it as much as I did.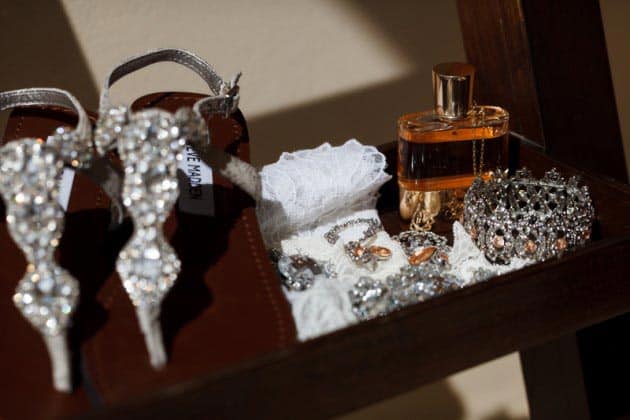 In response to why they chose this particular destination wedding venue in Aruba, Chelsea (the bride) said:
"Matt and I both knew we wanted something intimate, beautiful, and unique for our wedding. We chose Aruba for its gorgeous and serene beaches and small intimate boutique hotel Bucuti."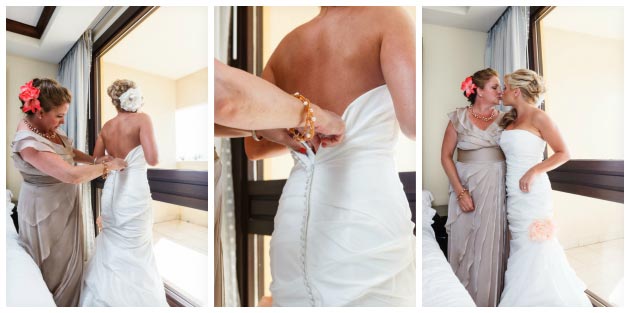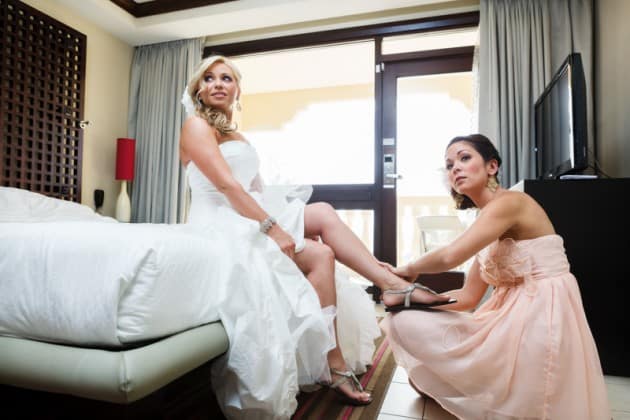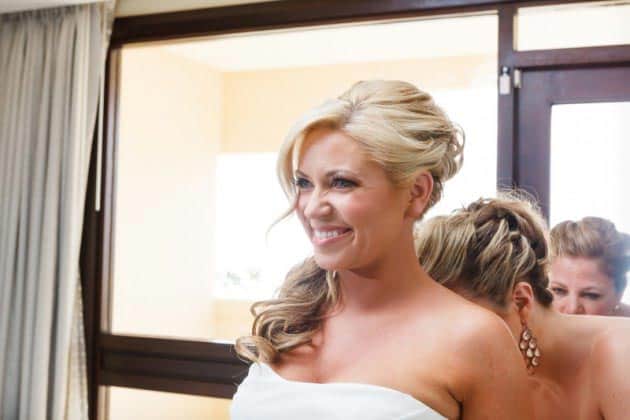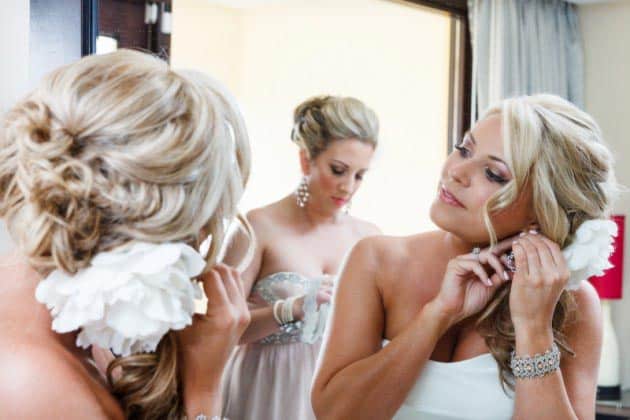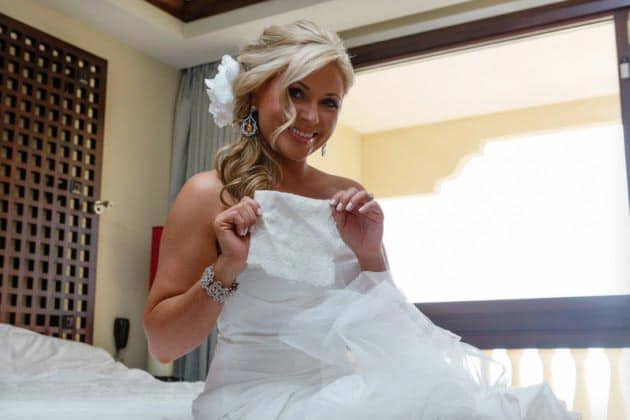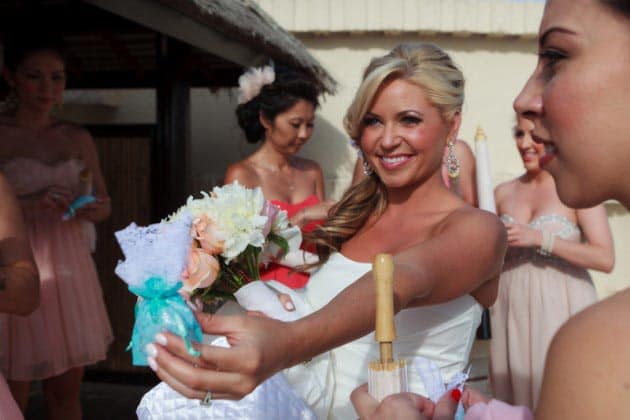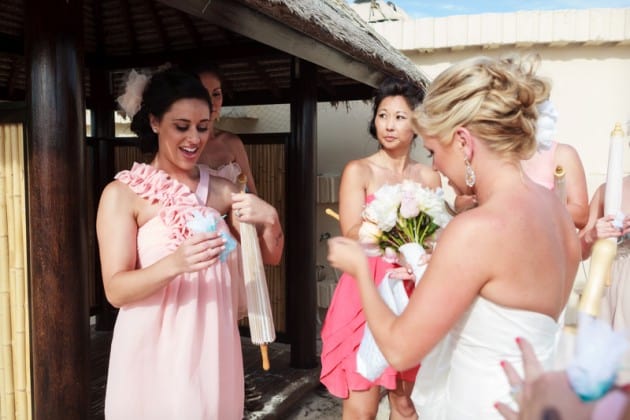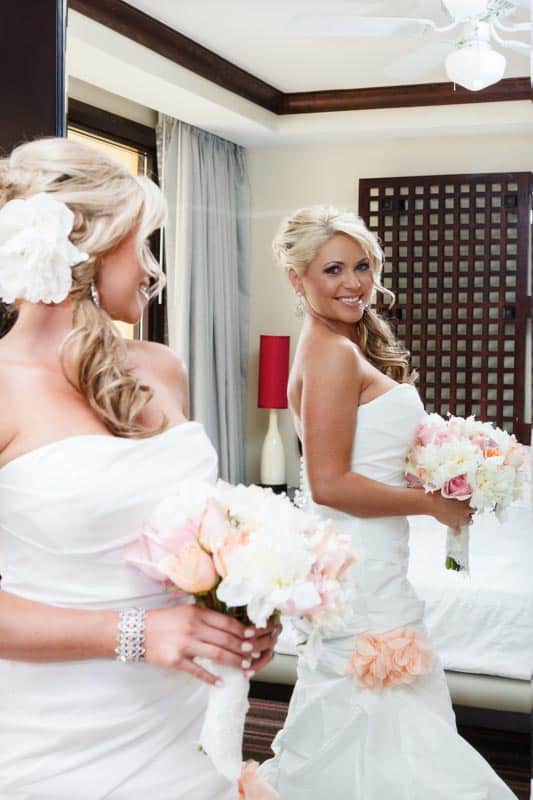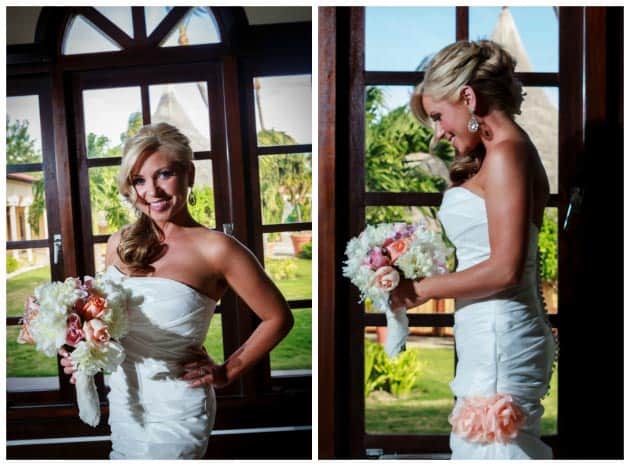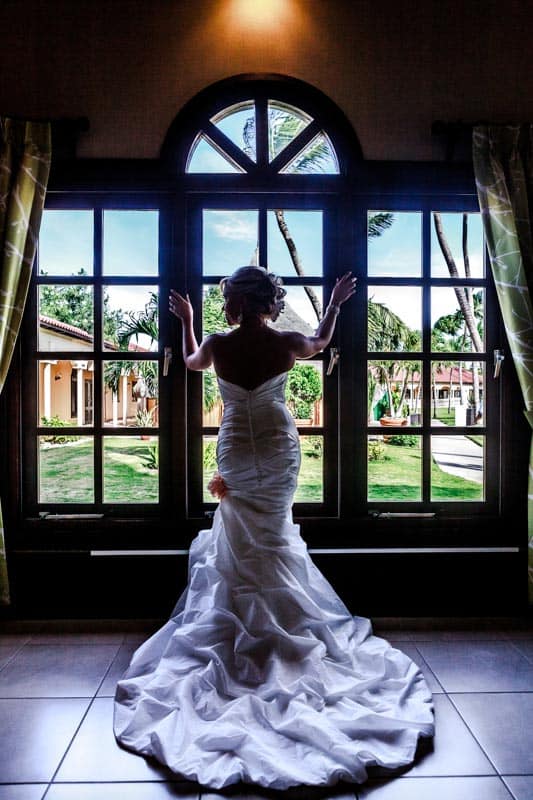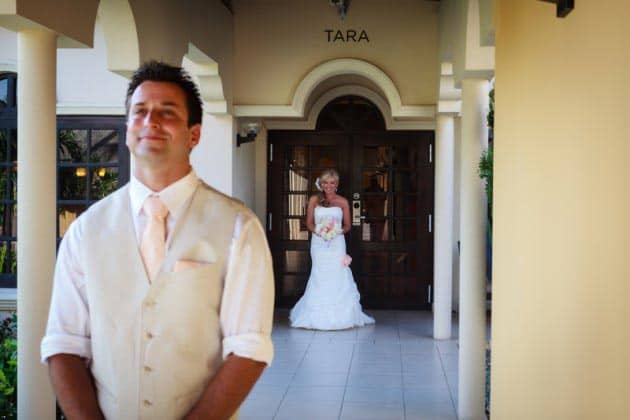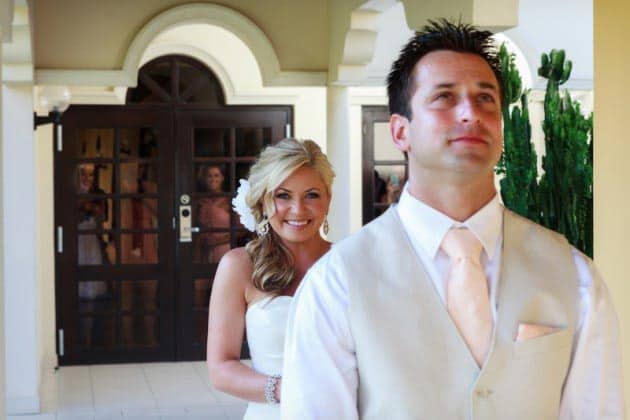 The look on the groom's face as he sees his bride for the first time is priceless. What a special moment for the camera to capture!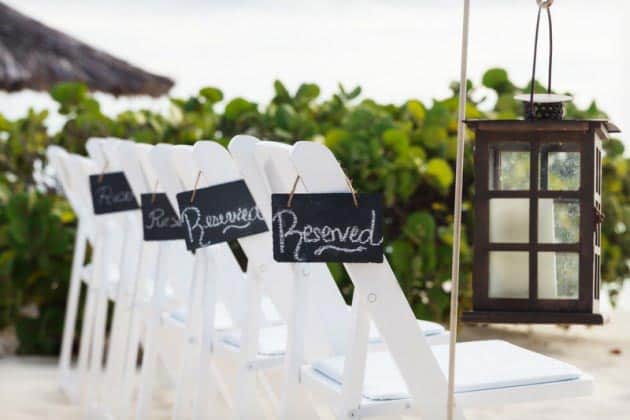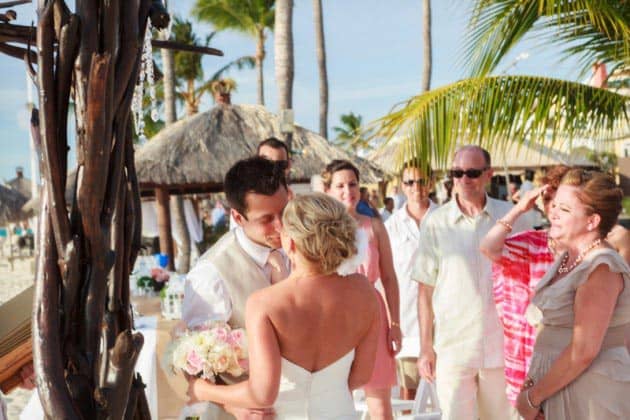 One of the couple's favorite details was the arch they were married under.
"It was made of beautiful driftwood and assembled in such a lovely way. Just to be married under such a wonderful piece of art was so perfect! Simple yet breathtaking. We also had a Steel Band playing as everyone was sitting and for the cocktail hour. They were perfect in setting the mood!"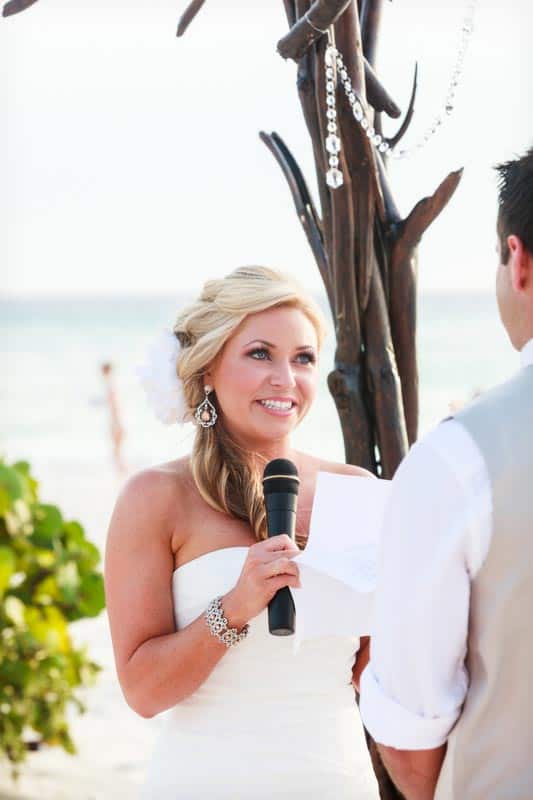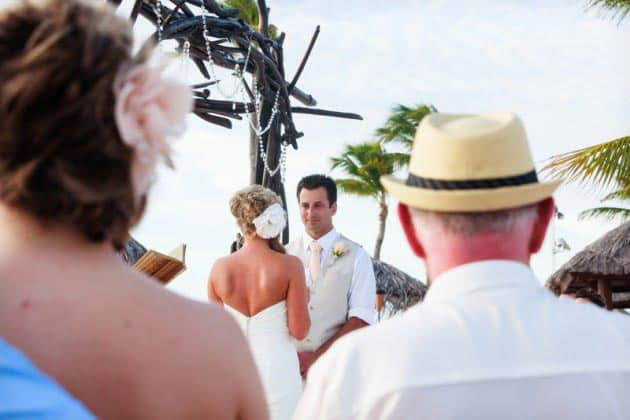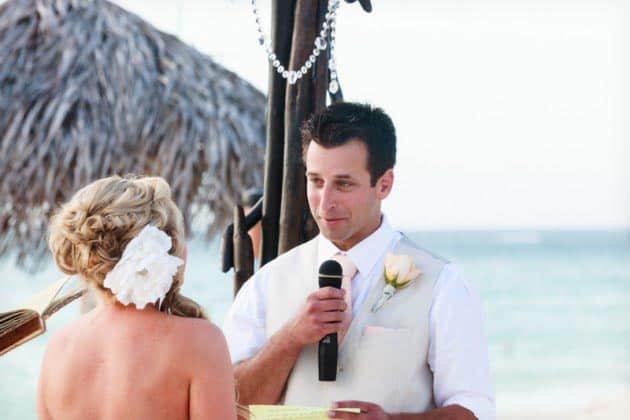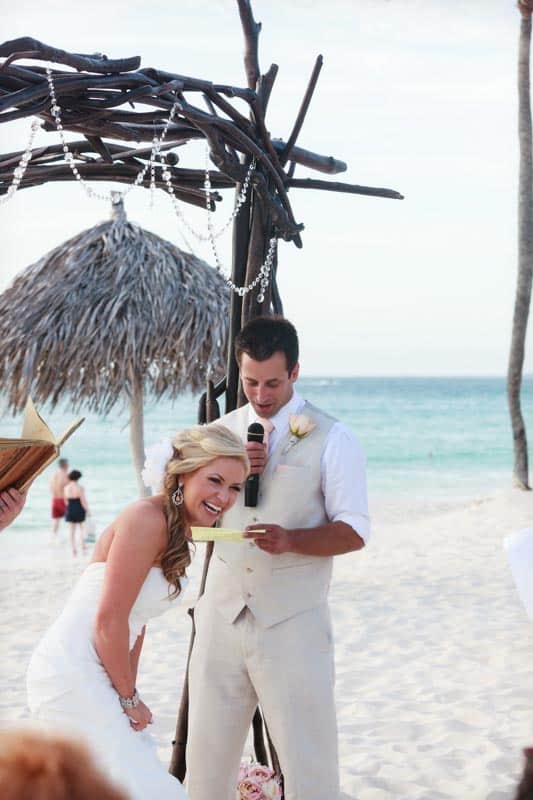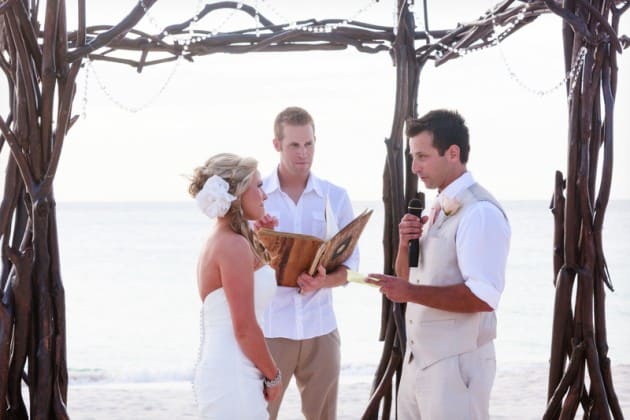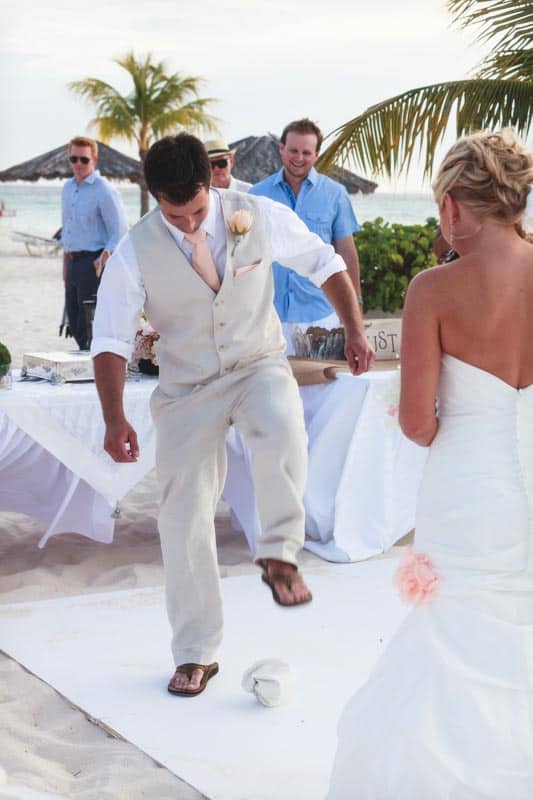 The reaction every girl wants from her man…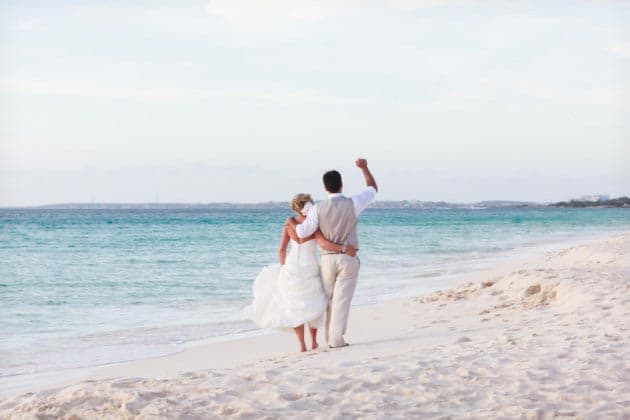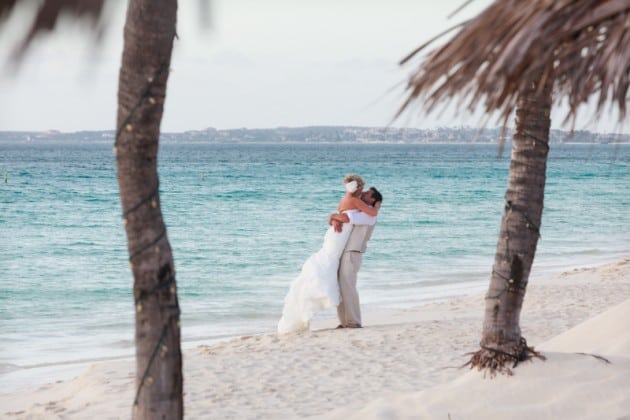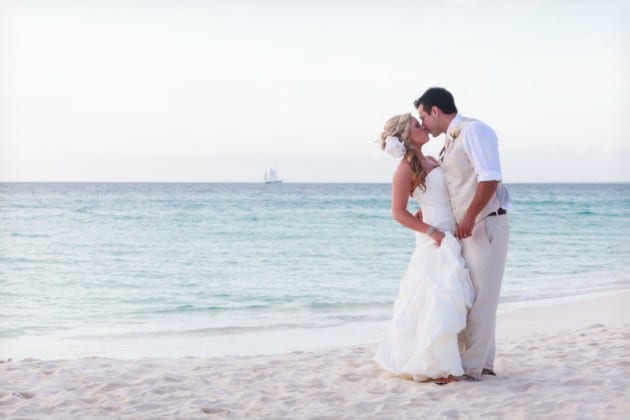 On her color scheme, the bride said:
I just absolutely love the romantic palette of blushes, corals, peaches, and champagnes. I felt it went so well with the natural colors of the waters. It was already such a beautiful setting, I did not have to do much at all to dress it up! I loved playing with the whole palette and doing most of our own decor. It was so much fun!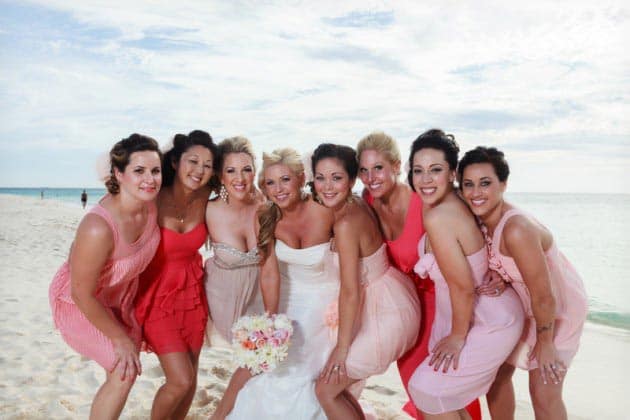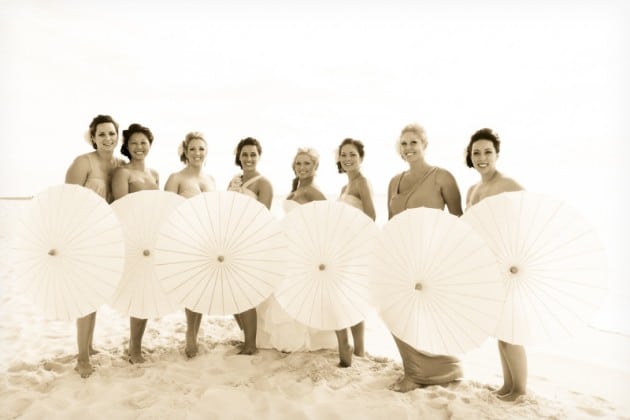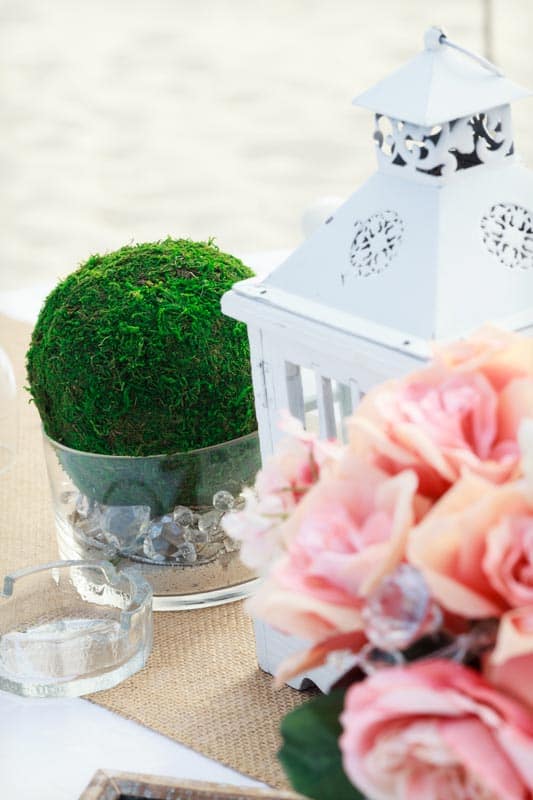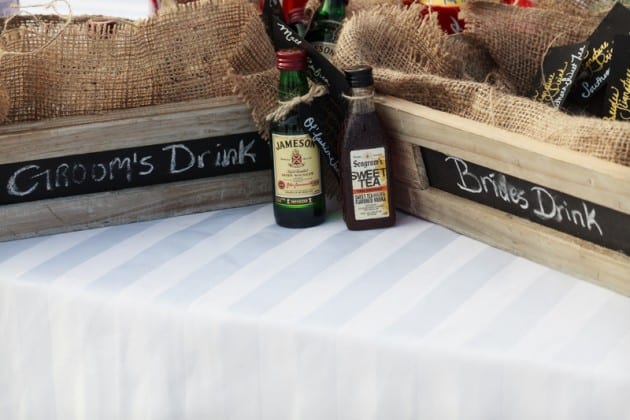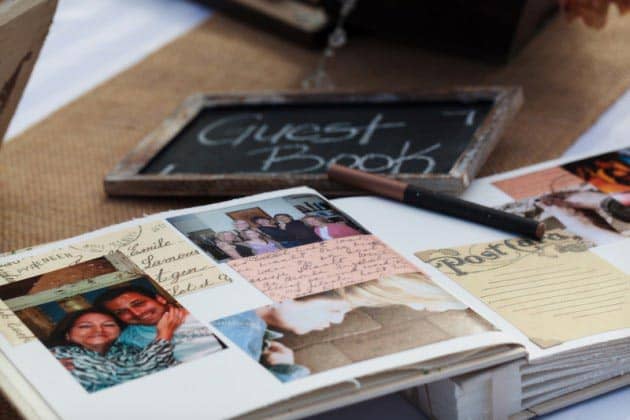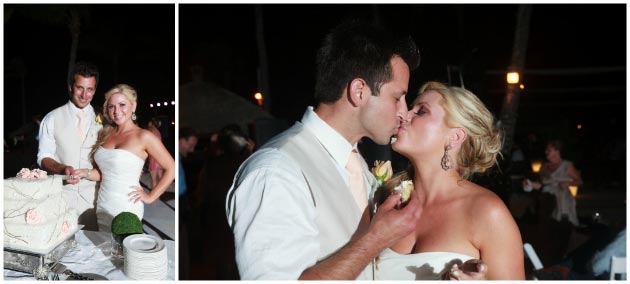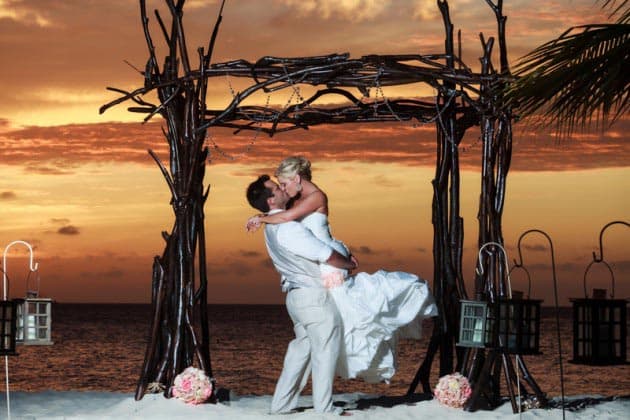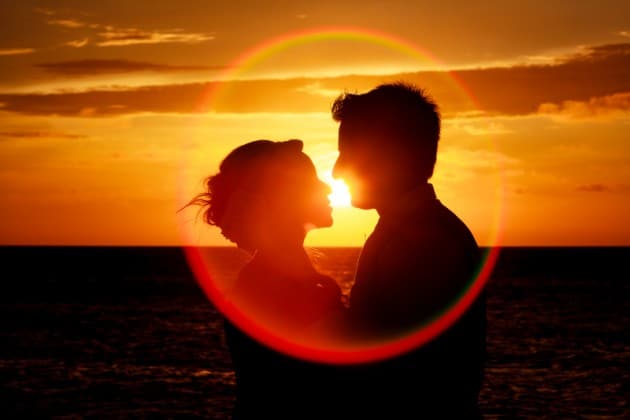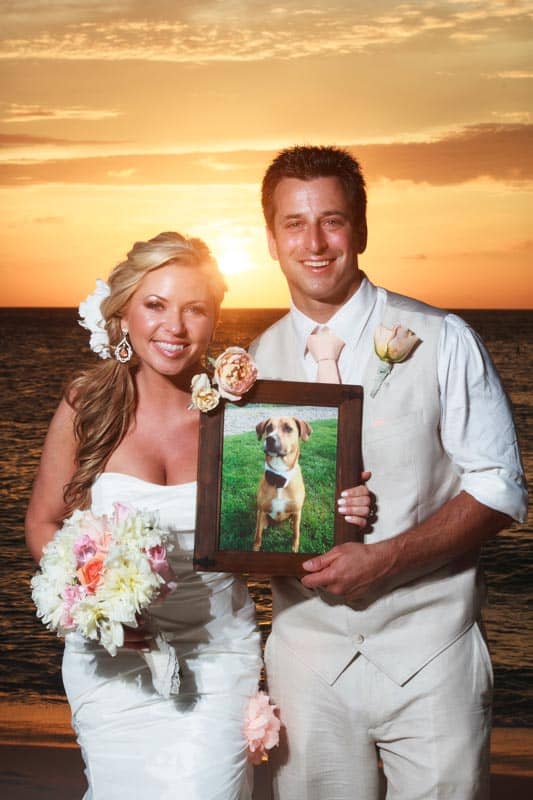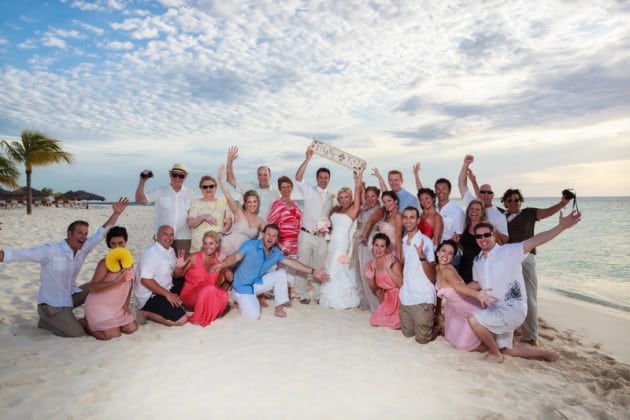 Real Destination Wedding Advice
As always, I asked Chelsea to share some tips & advice with my readers.
What was the craziest thing that happened at your wedding in Aruba?
Our crazy moment was at the end of the wedding we ALL jumped in the ocean and went for a dip! Even me in my beautiful wedding dress! It was such a fun and exciting thing to do at the end of the day. Plus it was so hot everyone loved it!
What was your favorite part of your destination wedding?
We were able to spend much more time with our closest friends and family. You always hear about how weddings just fly by and you don't have much time to enjoy it, but not with a destination wedding. Everyone was on vacation together. We spent 5 days total doing activities and relaxing with our family and friends. That was such a joy!
What's your top advice for other destination wedding couples?
Don't worry too much about all the details and trust in your coordinator! They do it everyday! The details won't be a big deal on your wedding day. Something magical happens on that day, and all of the little stuff just disappears and your focus should be on each other. Enjoy!
Thanks Chelsea, Matt & Victor Winklaar Photography for sharing these gorgeous photos.
Vendors
Photography: Winklaar Photography
Venue: Bucuti Beach Resort
Coordinator: Nashette Wouters
Welcome Dinner: Matthew's Beachside Restaurant
Hair & Make-up: The bride is a professional hair & make up artist who is talented enough to have styled herself on her wedding day.
Featured:

New Orleans Destination Weddings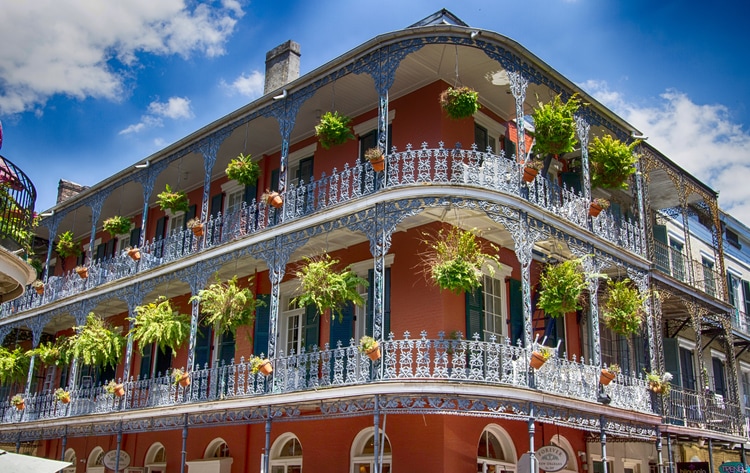 Here at Destination Wedding Details, we've seen it all: weddings at the beach, in the mountains, in the desert, and in pretty much every country. ALL beautiful, mind you… but through our years of observing what exactly makes for a GREAT wedding, we've surmised this: it must be FUN for you and your guests. So, ask yourself this: what city is more fun than New Orleans? Read our full post to discover when, where and how to get married in NOLA.
Featured:

Destination Wedding Invitations in a Bottle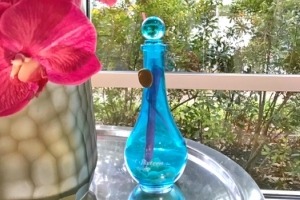 How do you tell your guests they're about to embark on the most magical trip of their lives? With the most unique beach wedding invitations, of course! We got these stunning "Invitations in a Bottle" sent to us in the mail and were blown away! This is probably the most fun way to set the tone and make an impression when you announce your destination wedding.