Ever thought of getting married in Africa? Imagine standing by the majestic Victoria Falls, and saying your marriage vows with the waterfall cascading behind you while the African sun is warming your skin.
Tongabezi Lodge, a unique family-run luxury lodge located on the banks of the Zambezi River, can make that dream a reality! It also organizes unique and magical Livingstone Island weddings and vows renewals.
So how does your Victoria Falls wedding day with Tongabezi unfold?
Your wedding day will begin with a registry ceremony at the Livingstone Town Council offices, followed by a unique blessing from a local Zambian pastor.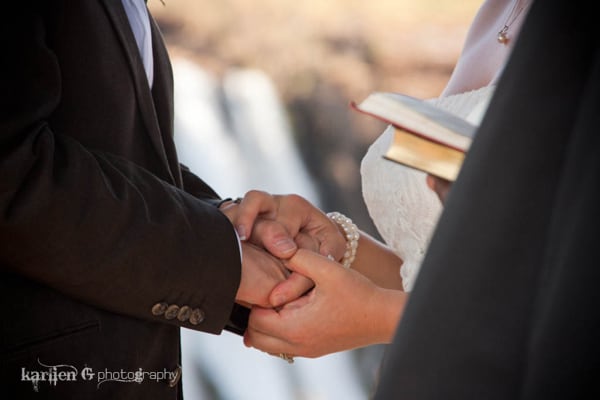 Following the registry ceremony Tongabezi boats transfer you to Livingstone Island through the powerful channels of the Zambezi River. What makes this tiny island in the middle of the grand waterfall special is that it can only be reached when the Zambezi River runs at low water levels, and even then, no more than 16 guests are allowed on the island at once. The boat trip to the island through the fierce Zambezi waters is a breathtaking journey in itself.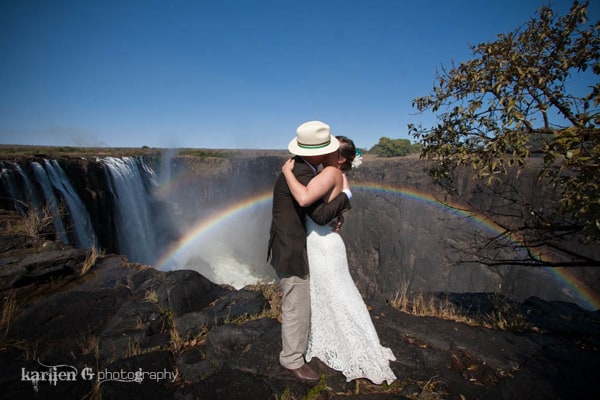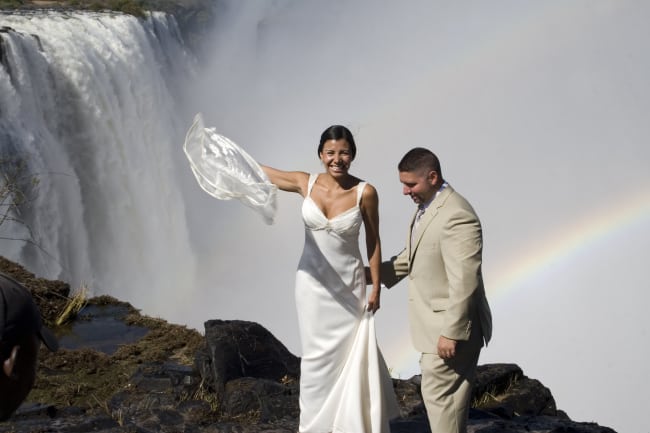 Tying the knot, renewing your vows or commemorating an anniversary in the middle of the largest waterfall in the world will not be as complex an occasion as it may sound. Tongabezi will take care of all arrangements including the legalities required by the registry office. The team will plan the order of service if you require, a priest for the blessing, flowers, cakes, guest gifts, the choir, professional photographer as well as other local entertainment, such as local dancers, to make your special day extraordinary.
Tongabezi offers Livingstone Island wedding packages with or without a stay in a Tongabezi House. The package with accommodation includes a 4-night stay in the luxurious Tongabezi lodge to top off your African wedding experience. The lodge also offers a Livingstone Island vows renewal package that includes a blessing and an afternoon visit to the stunning Livingstone Island.
Read more about what to expect at your Victoria Falls wedding on the Tongabezi blog.
About Tongabezi
Tongabezi Lodge, a romantic hideaway on the banks of the Zambezi River just upstream of Victoria Falls, offers Victoria Falls weddings for small or large groups. Expert staff at Tongabezi will take care of all the arrangements including the legalities required by the registry office.
Featured:

Unique Poolside Bachelorette Party Inspiration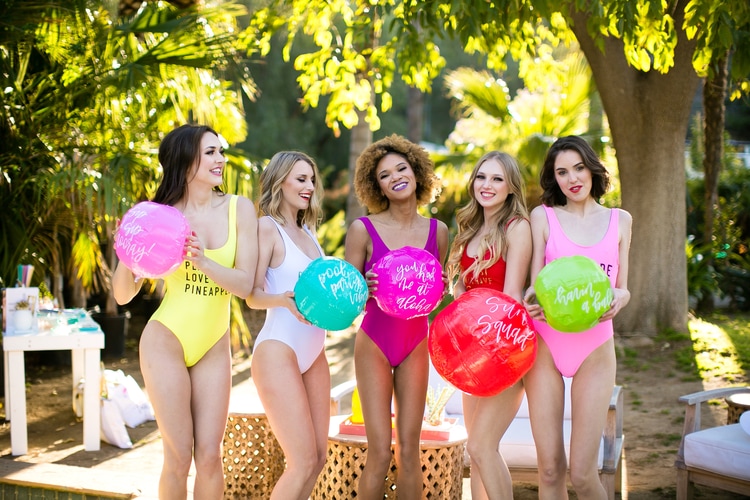 This unique tropical poolside bachelorette party is #GOALS! The décor was tropical, colorful and fun – bringing a cheery vibe that set the tone for a flawless and relaxed day. There were tons of personalized details –from sunscreen and chapstick, to soda and champagne, sun hats and fans, magazines, personalized tumblers, and even a wet bikini bag to hold their suit while they slipped into some adorable "Bride's Beaches" cover-ups. Of course, what's a good party without some fun games? Tons of fun ideas in this post. Read more
Featured:

New Orleans Destination Weddings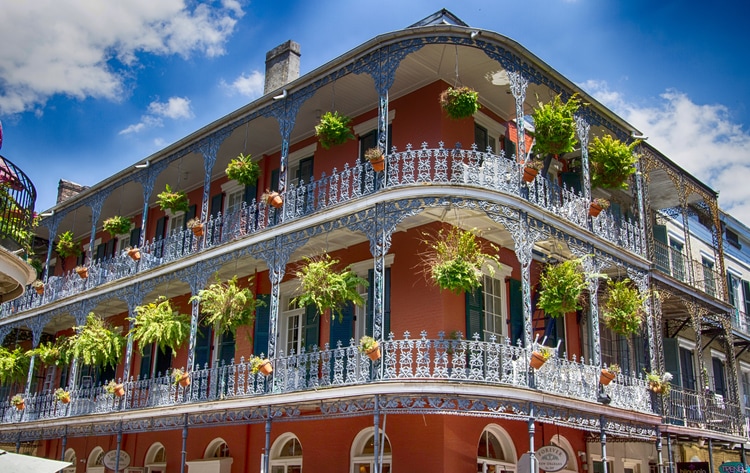 Here at Destination Wedding Details, we've seen it all: weddings at the beach, in the mountains, in the desert, and in pretty much every country. ALL beautiful, mind you… but through our years of observing what exactly makes for a GREAT wedding, we've surmised this: it must be FUN for you and your guests. So, ask yourself this: what city is more fun than New Orleans? Read our full post to discover when, where and how to get married in NOLA.
Cynthia is the founder and editor of Destination Wedding Details.She has over 15 years experience in the Marketing and Event industry and launched Destination Wedding Details in 2010, shortly after planning her own destination wedding. Cynthia uses her experience and genuine passion, to inspire brides who are planning their dream wedding away from home.