These photos are PROOF – achieving a wedding aesthetic as gorgeous as an island in the Mediterranean Sea, while it may seem impossible, can actually be accomplished with the right team! Whether each individual vendor is responsible for décor, food, apparel, music or flowers, they need to mesh with one another to create the total package in a way that projects the couple's intended vibe in a cohesive way. This Mykonos inspired wedding shoot is one of my absolute favorites. It evokes the kind of complete and utter serenity only found in paradise.
Photographer Erica Melissa captured the light and airy vibe of this shoot masterfully, letting each detail speak for itself. My favorite unique element is in the bougainvillea flower adorned copper structures that were custom built. They're just SO creative! Wat a wonderful way to suspend a burst of natural color above the altar and tables. The rustic feel throughout the setting –from the simple wooden chairs to the Persian rug aisle and DIY decor –make for a lovely, almost bohemian backdrop that supports the pops of color in the flowers, signage, and tablescapes. And my goodness, the bride is perfection from head to toe. Island Tribe is responsible for creating this sexy, yet somehow conservative dress that echoes the bohemian vibes of the venue and has her looking as sweet as that divine dessert table.
Spoiler alert: this Mediterranean wedding inspiration was actually shot at the Penthouse at Riverside Wharf in Miami Florida if you can believe it. I was so pleasantly surprised to know that ANY bride could create such a gorgeous Mediterranean inspired wedding, no matter the destination.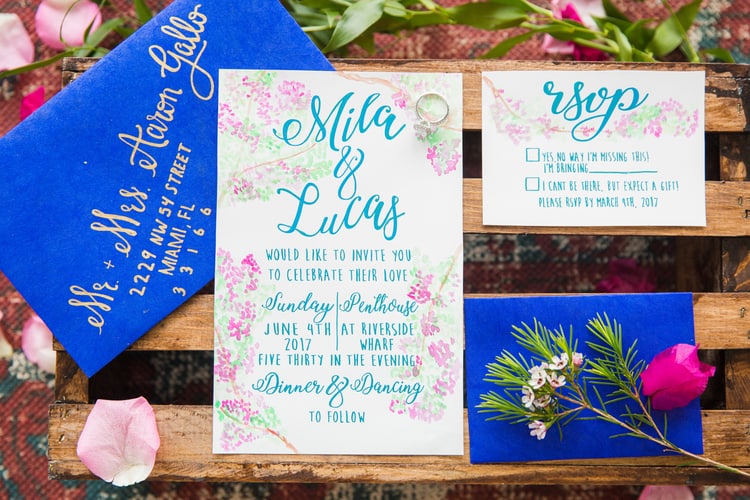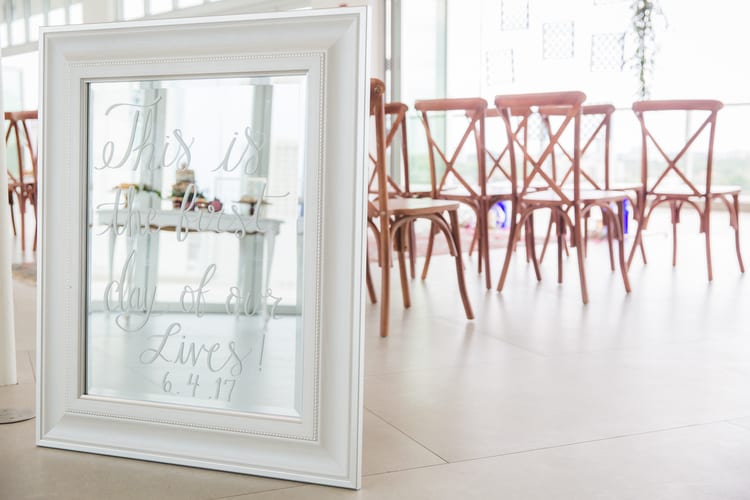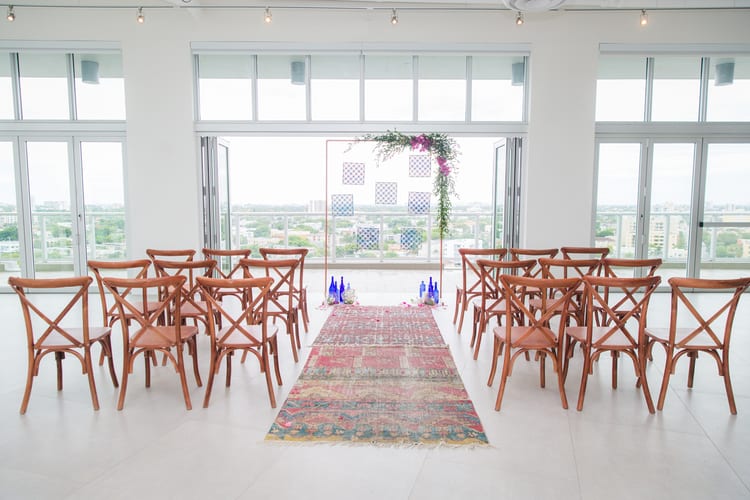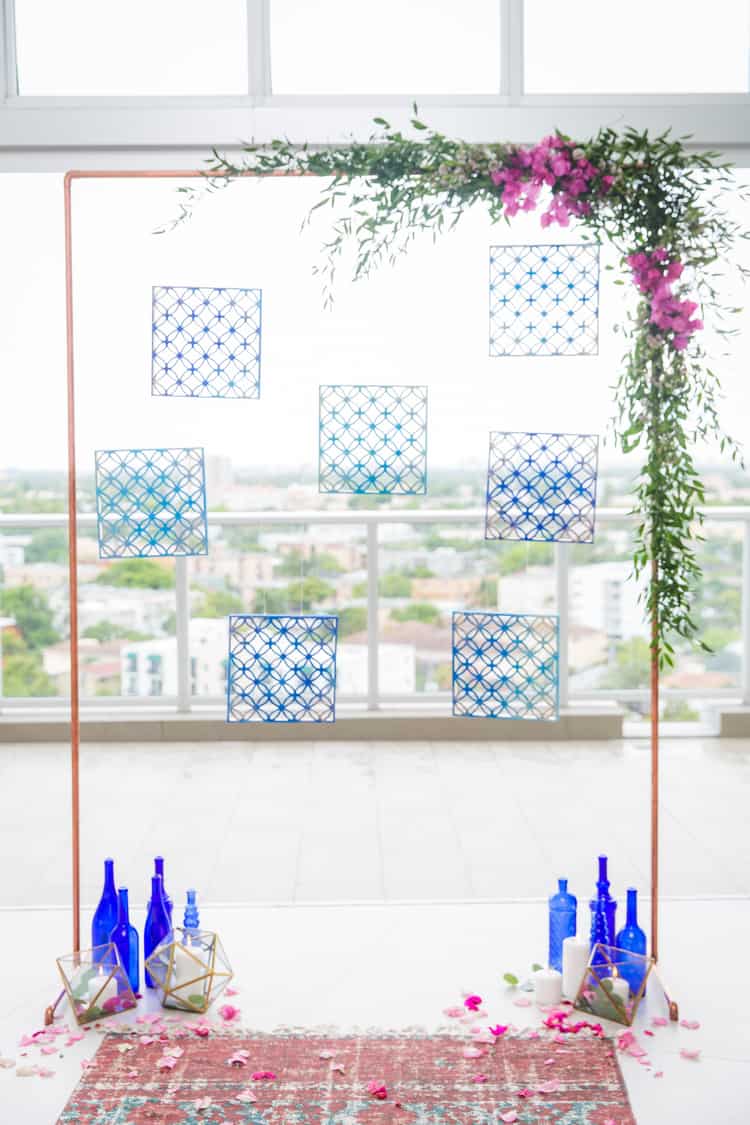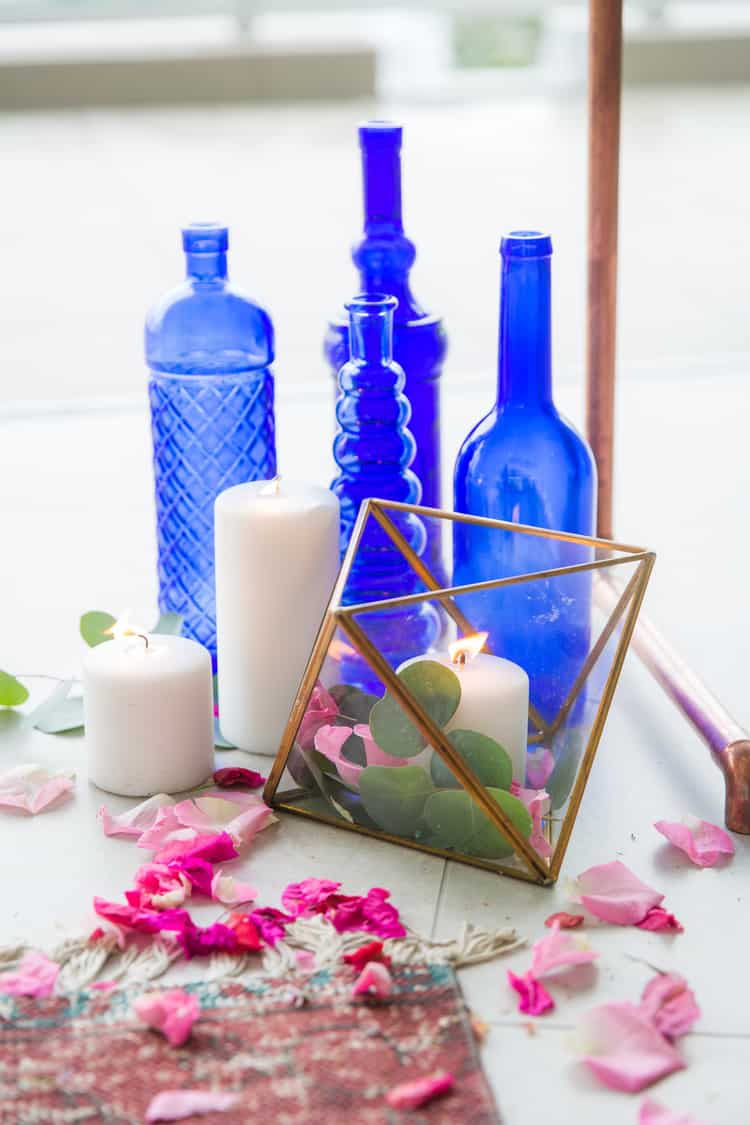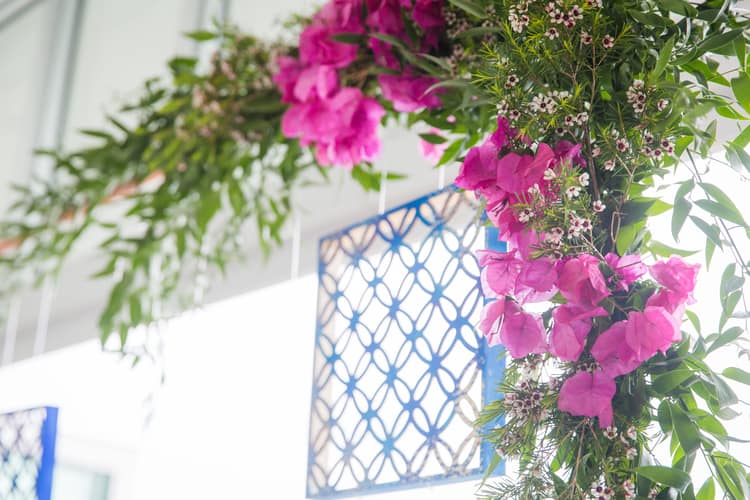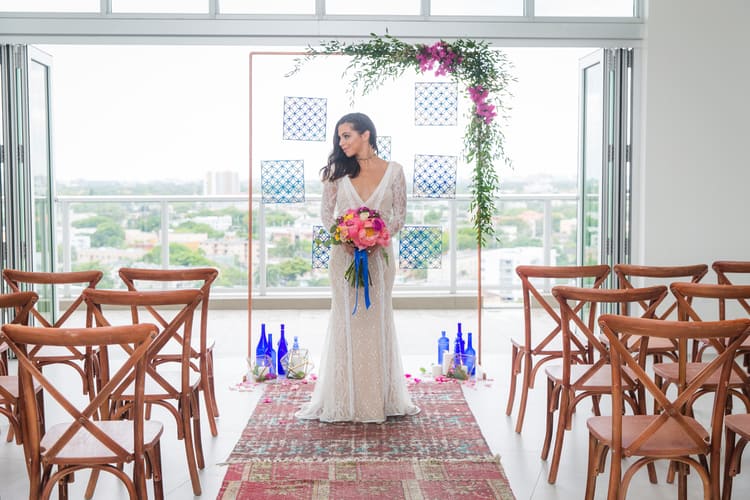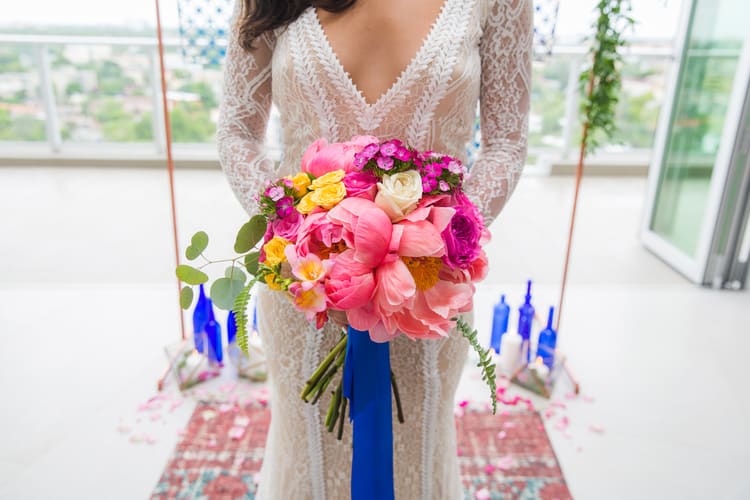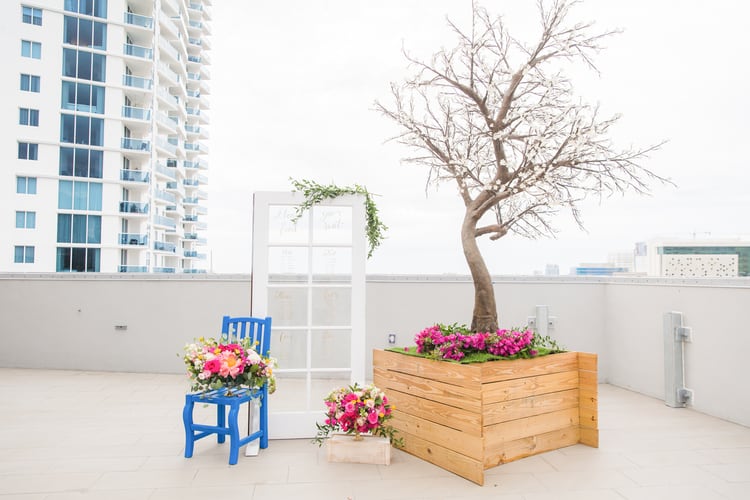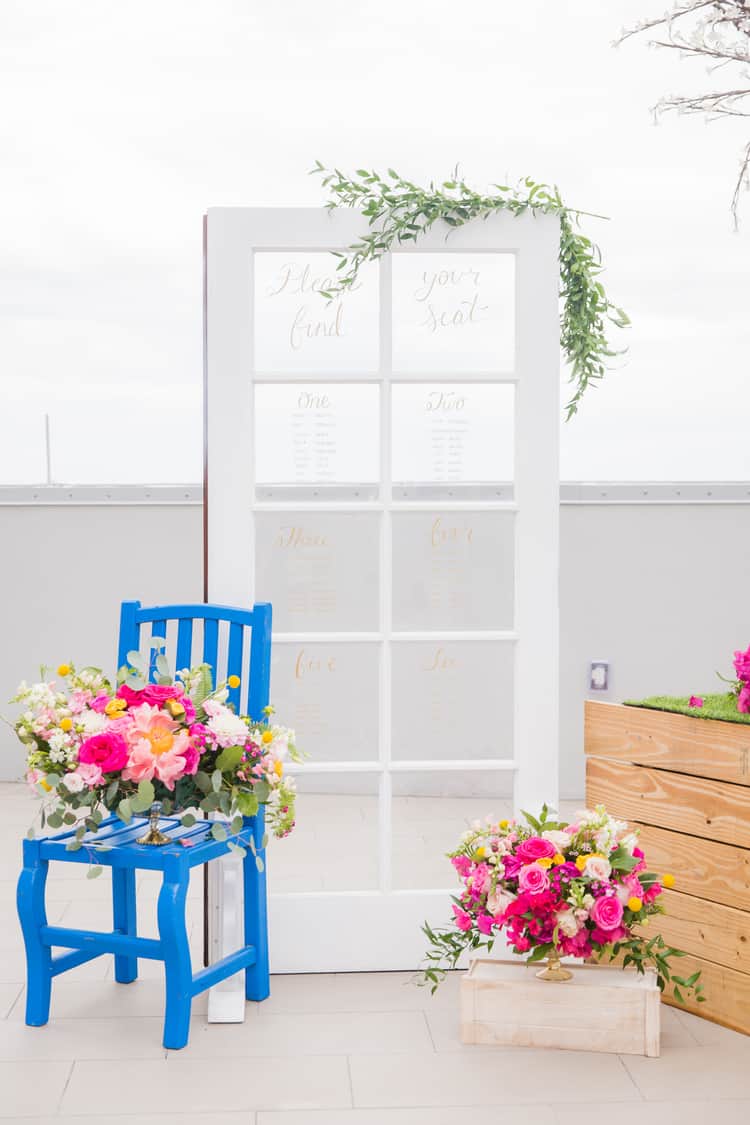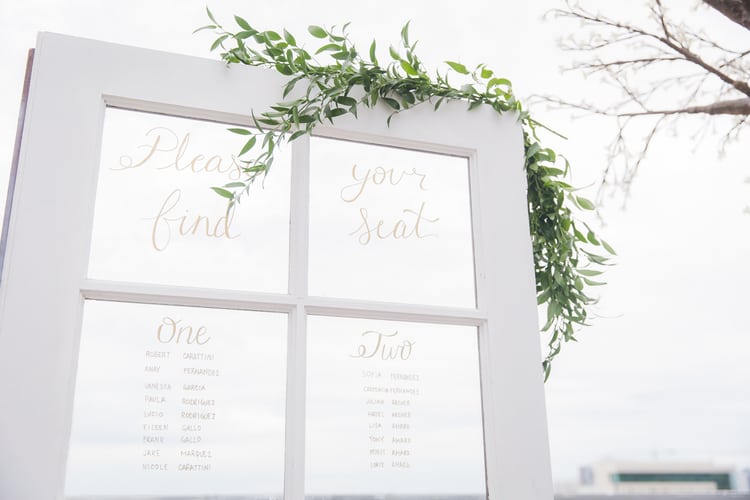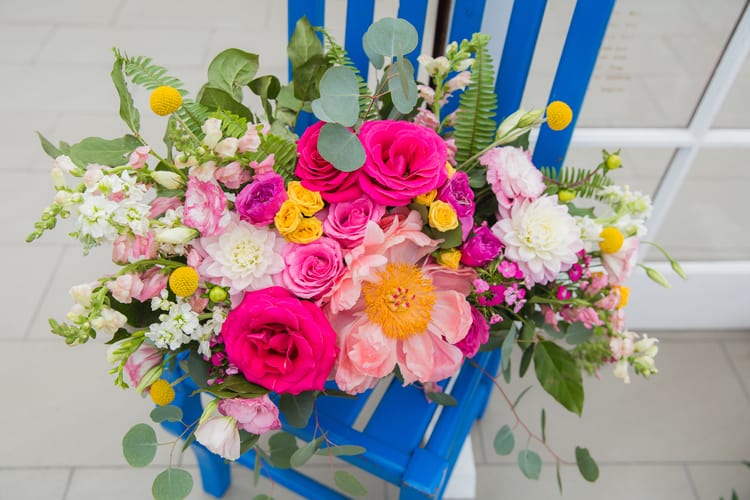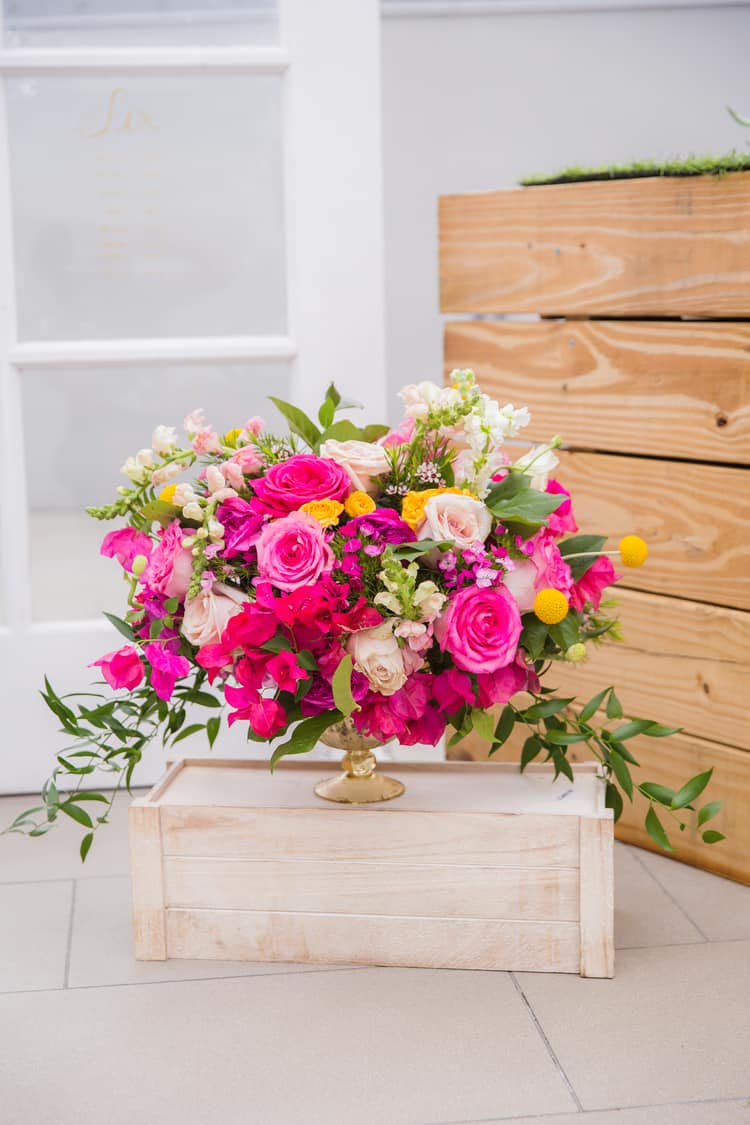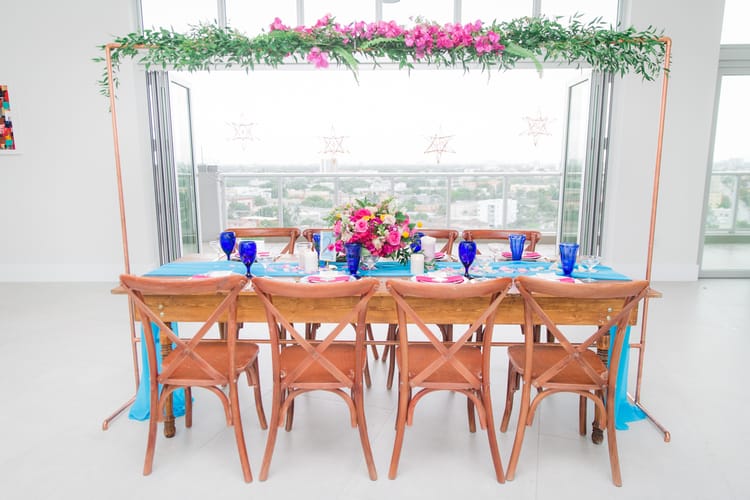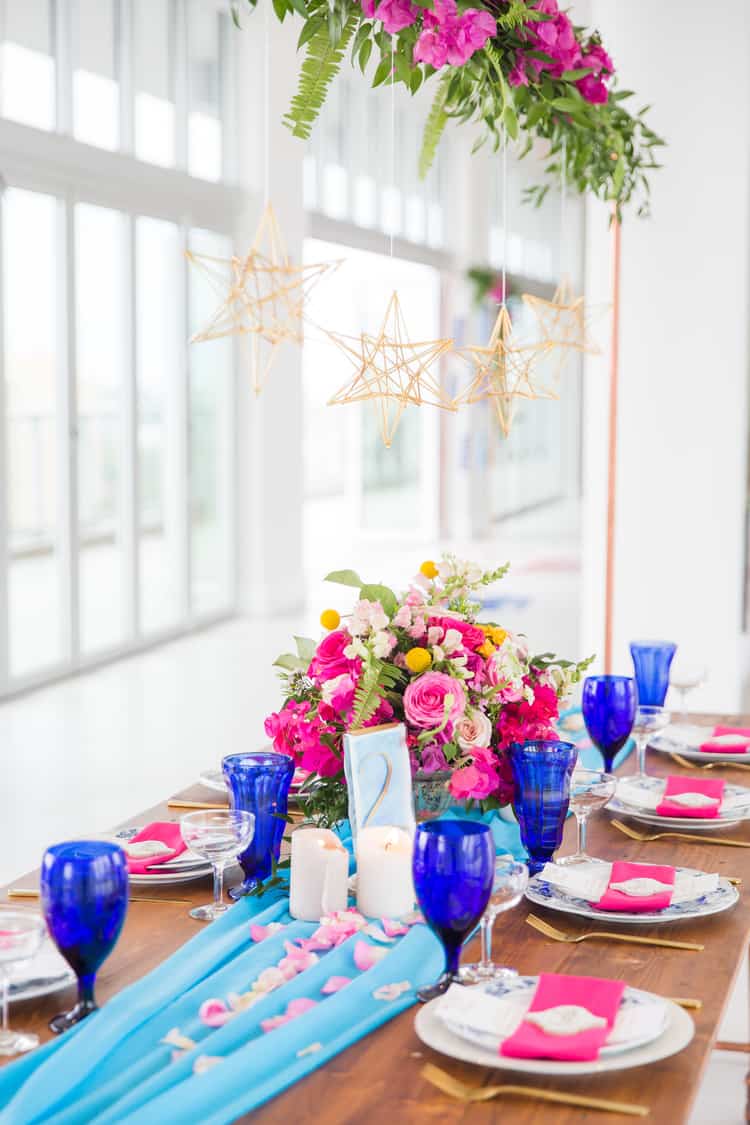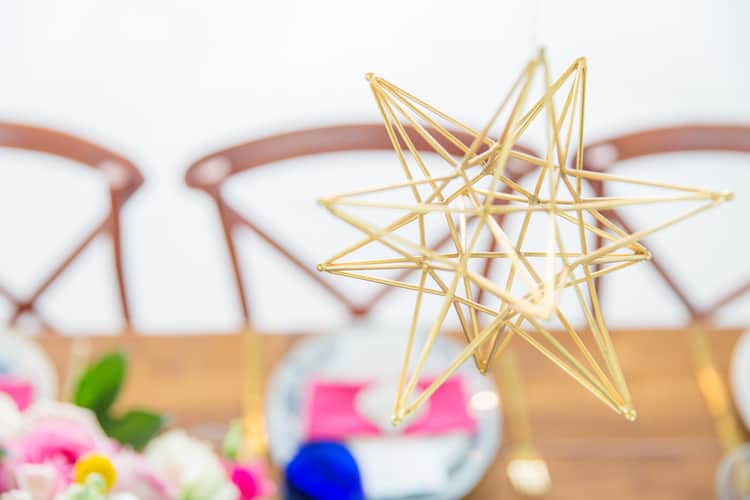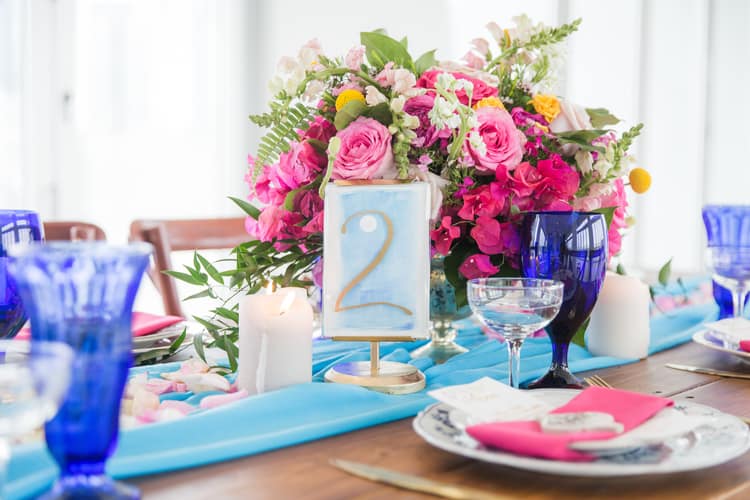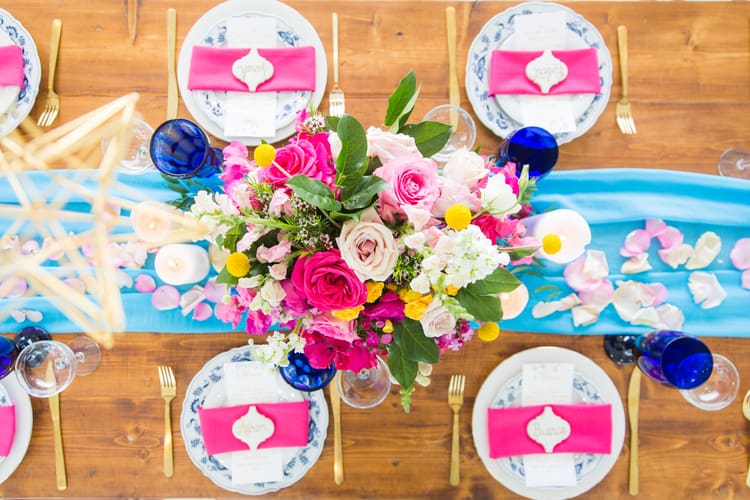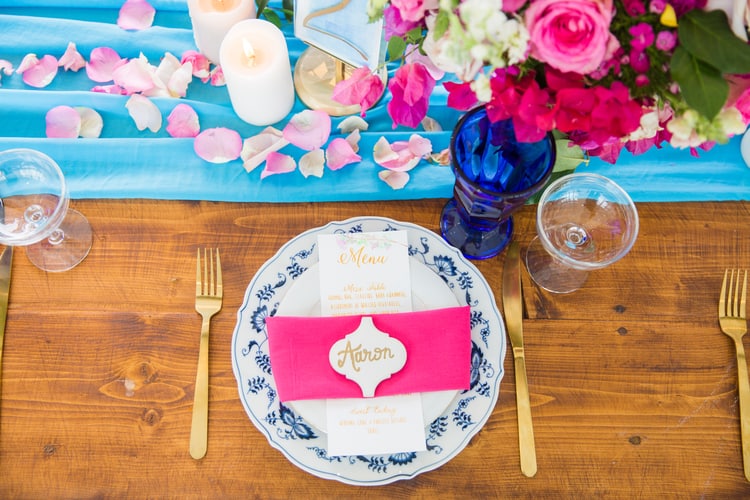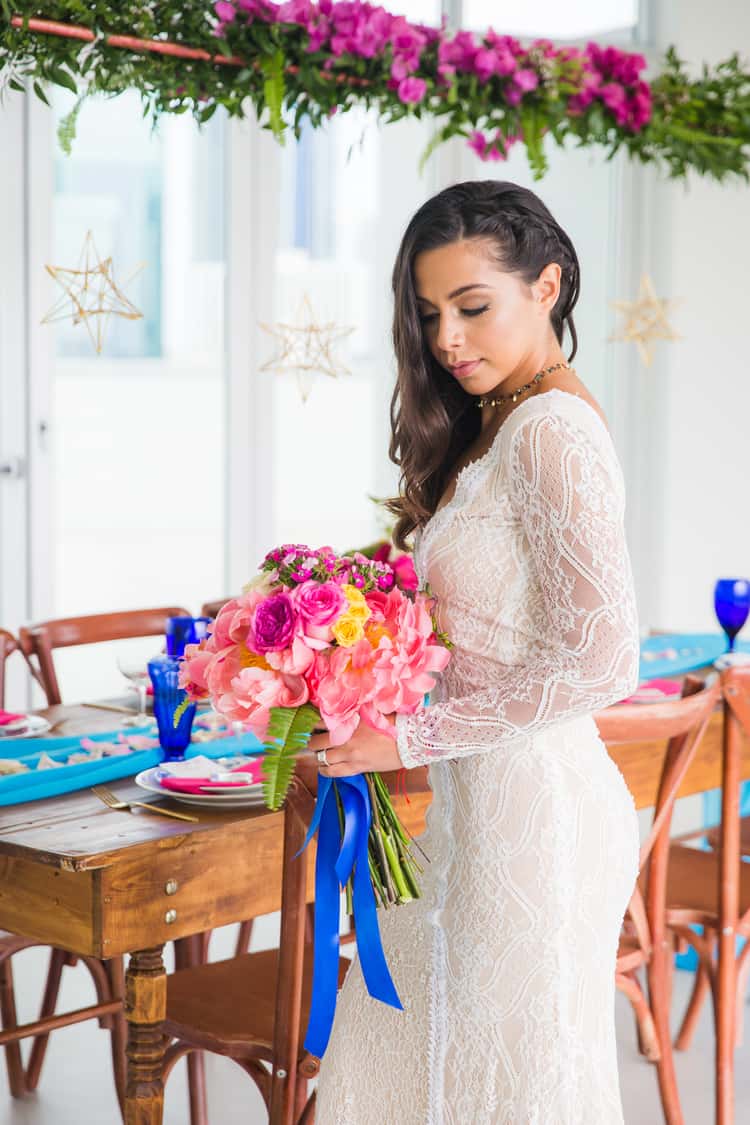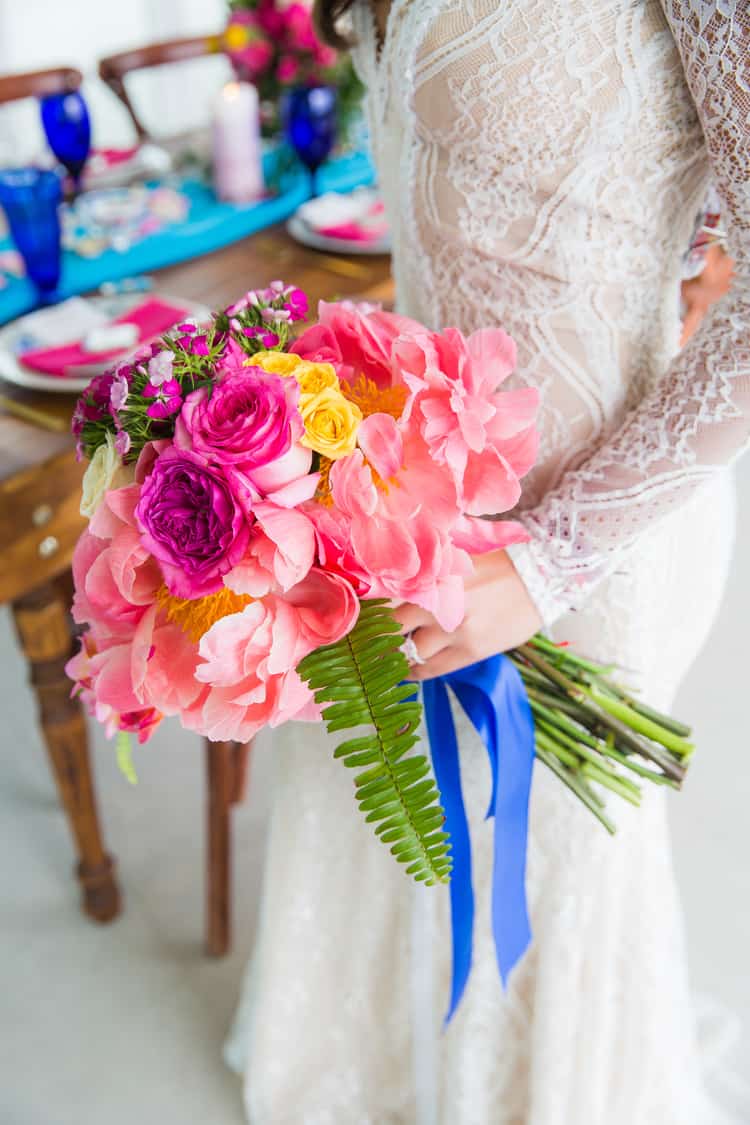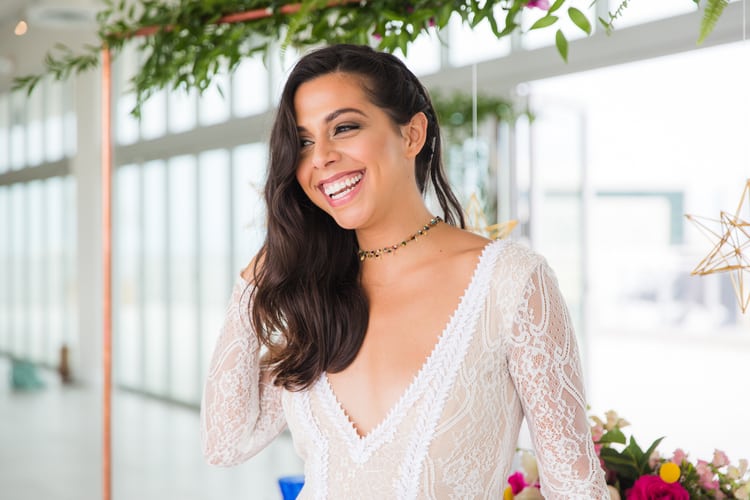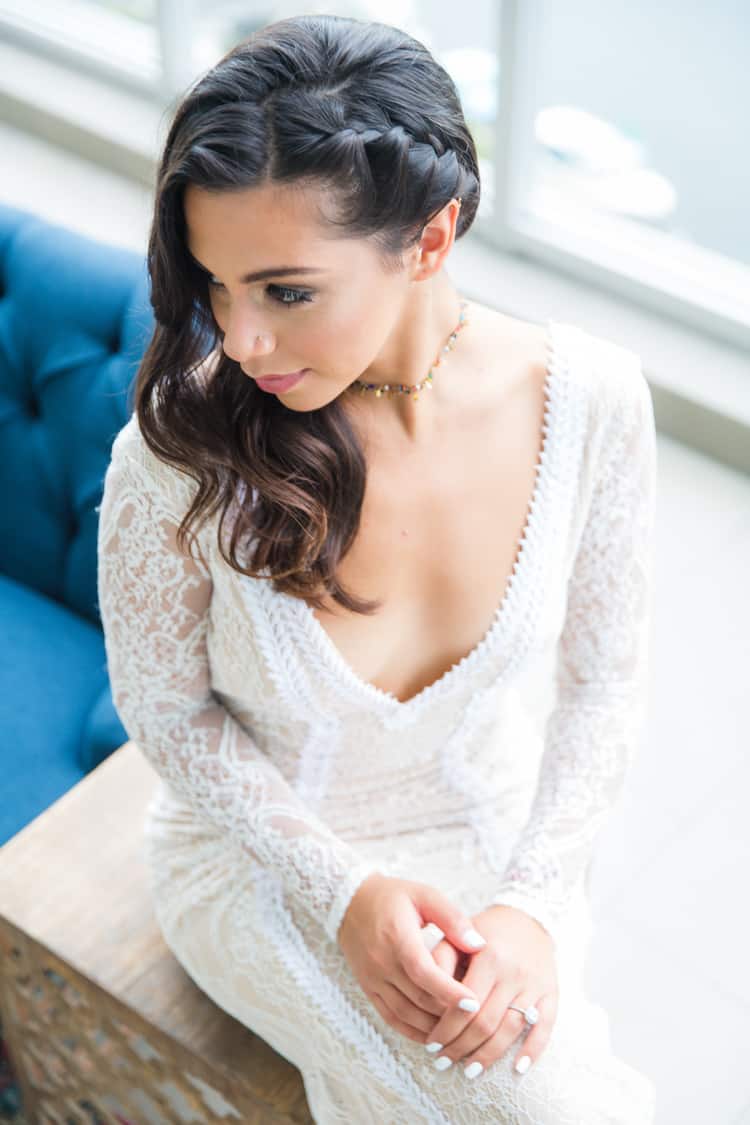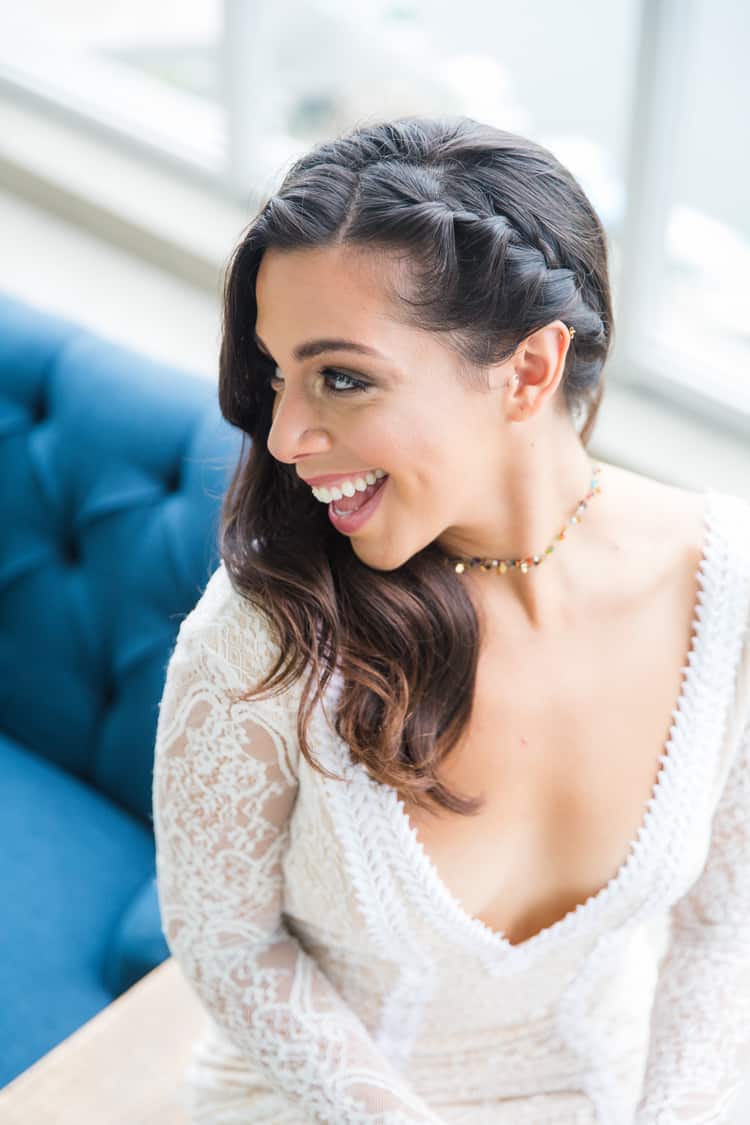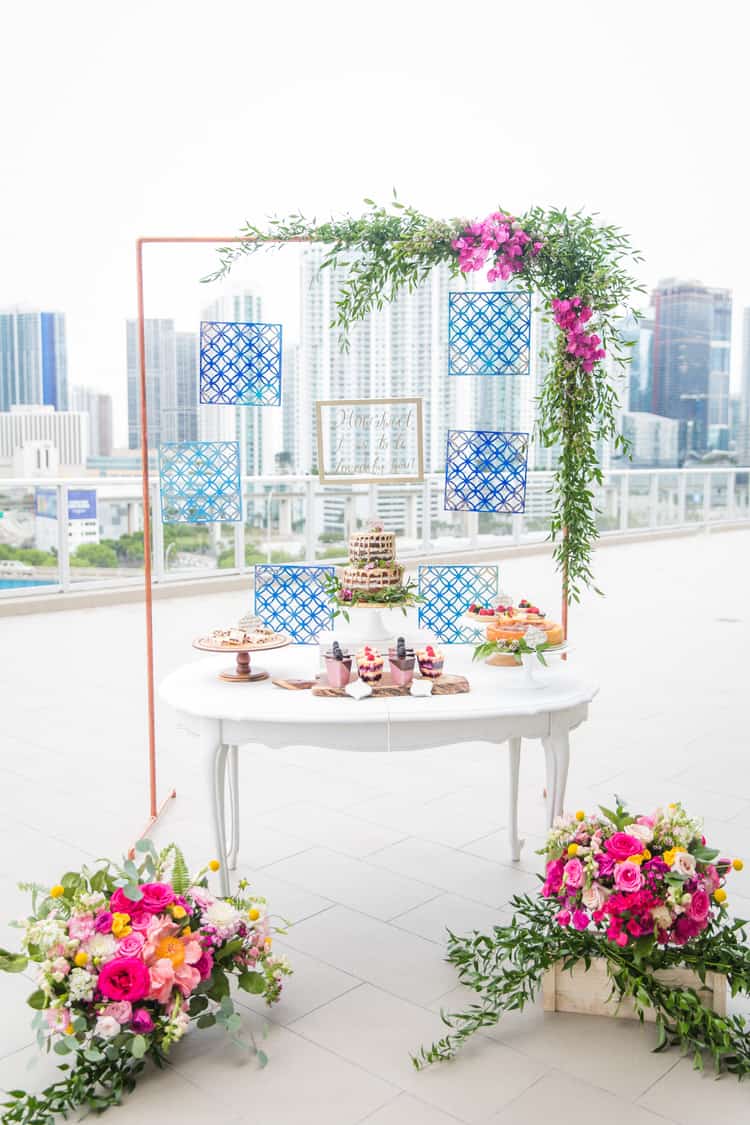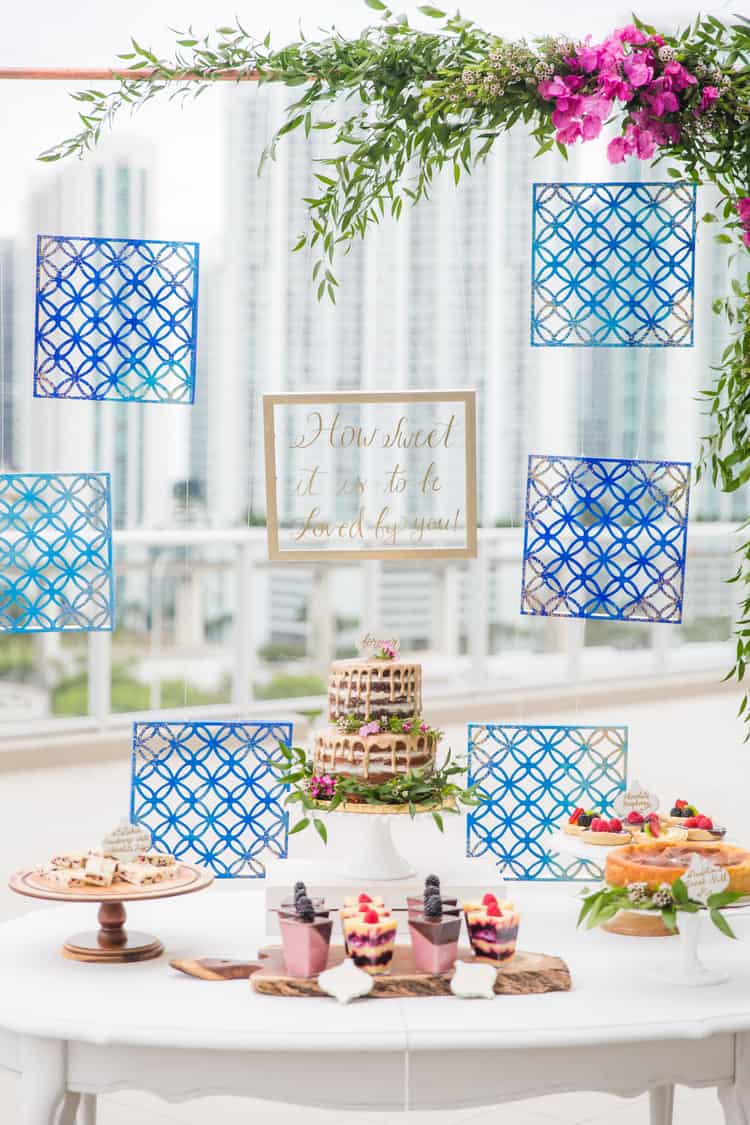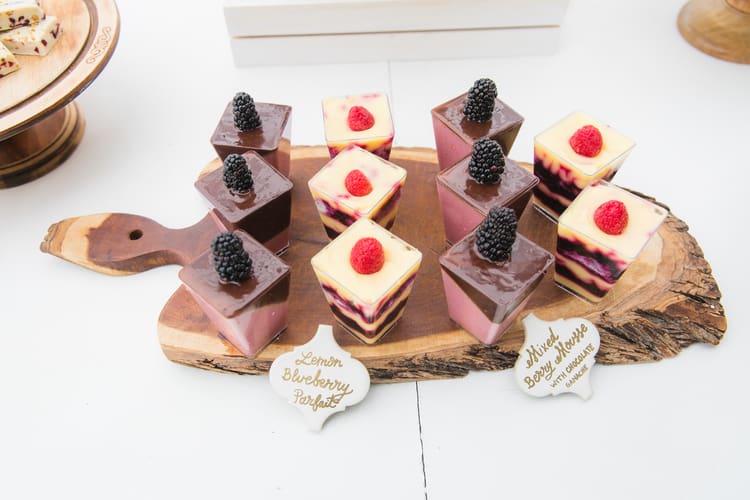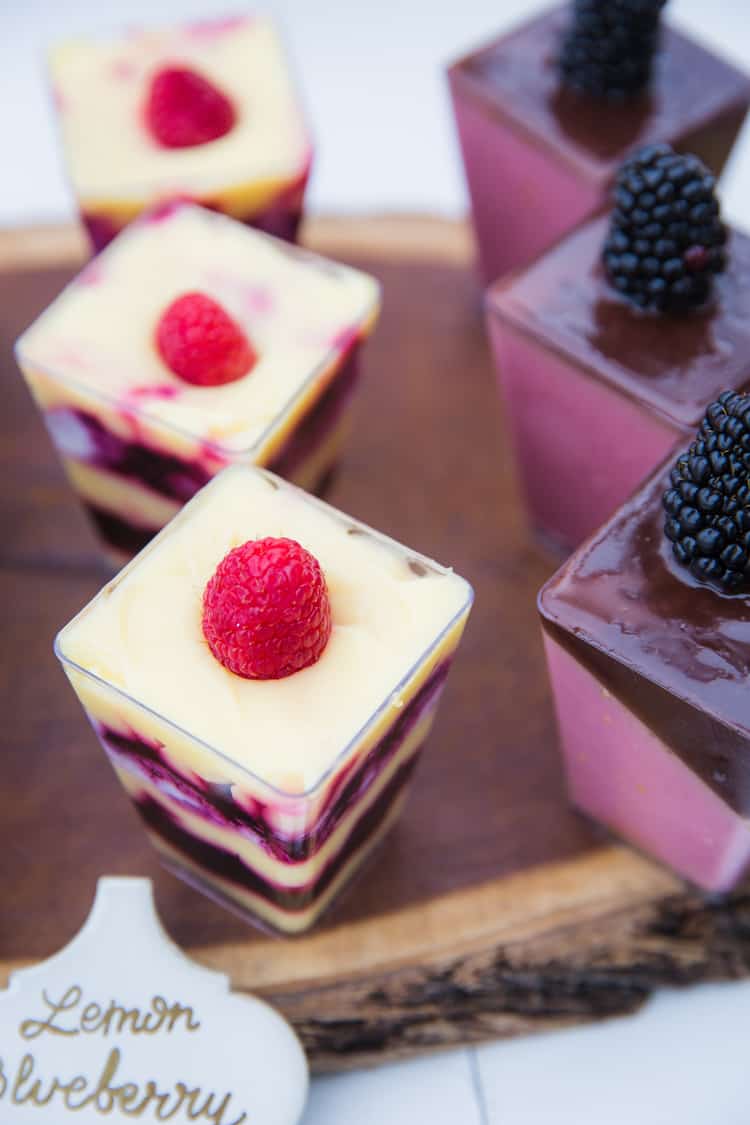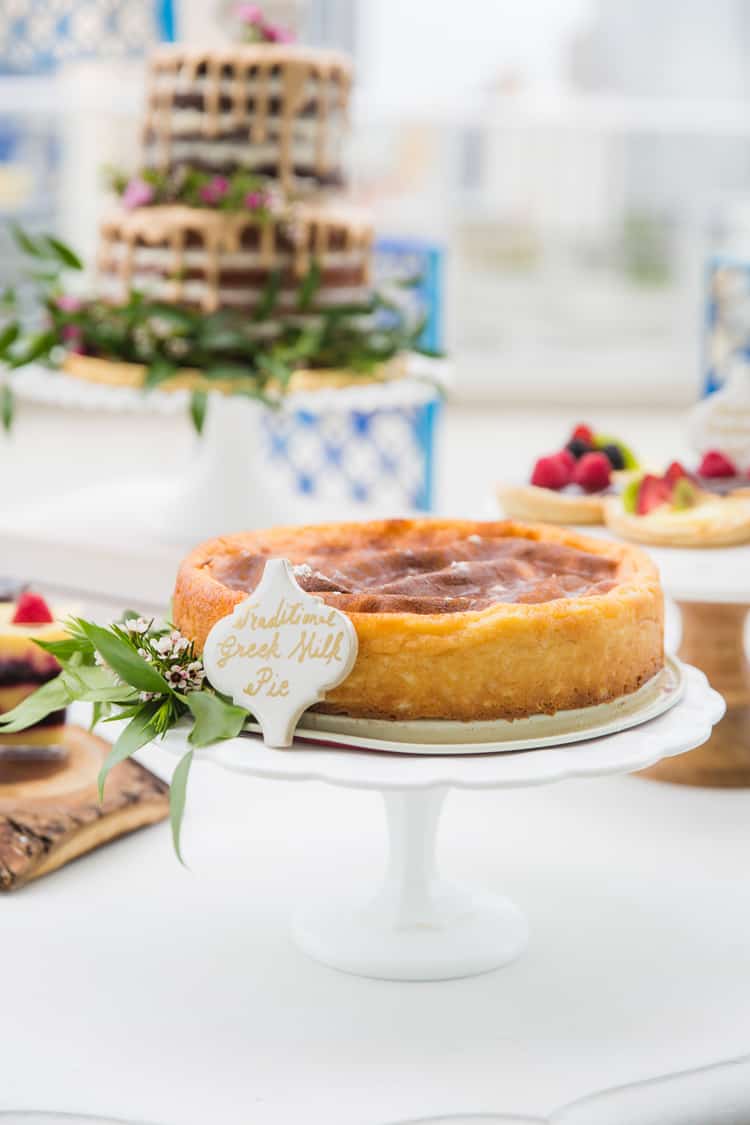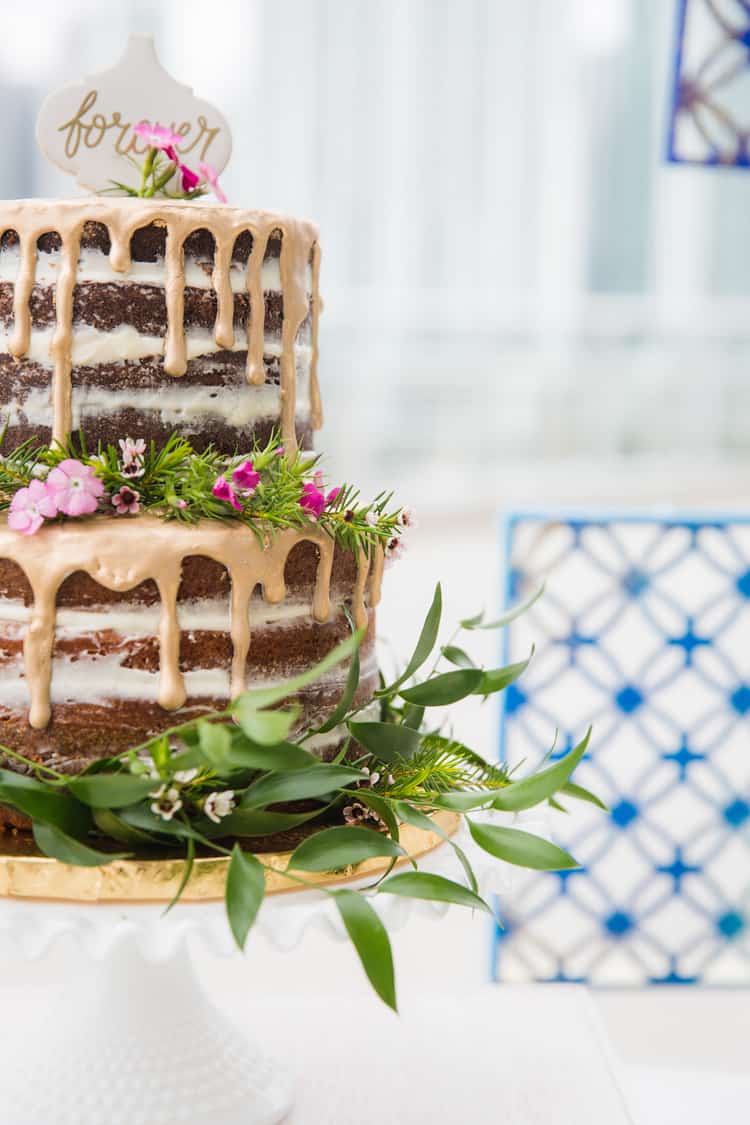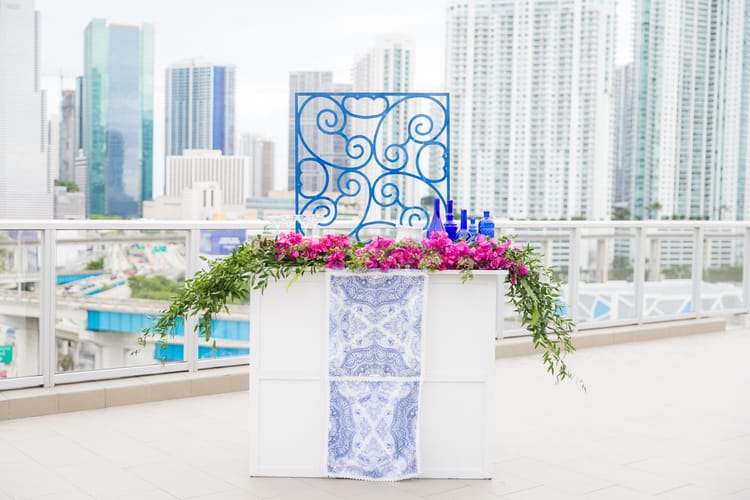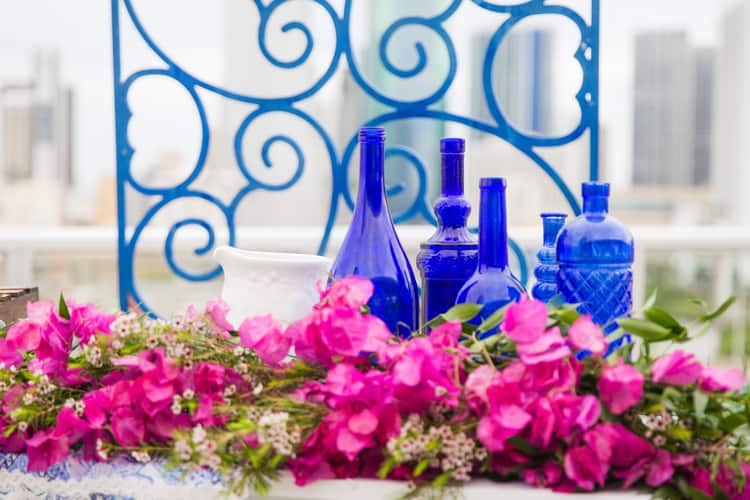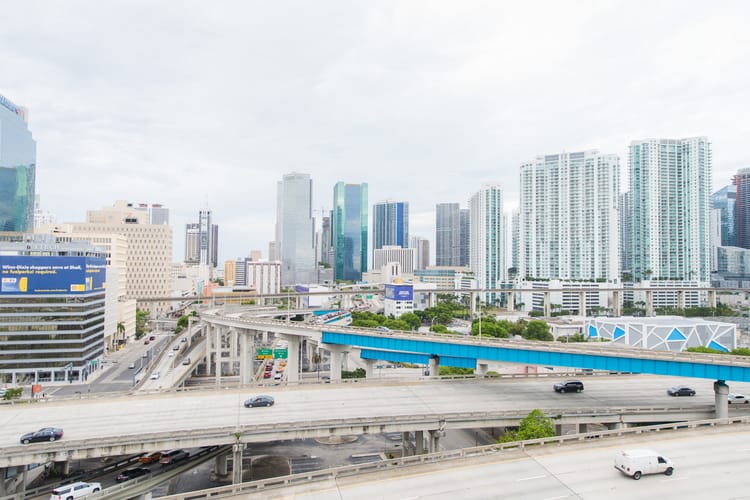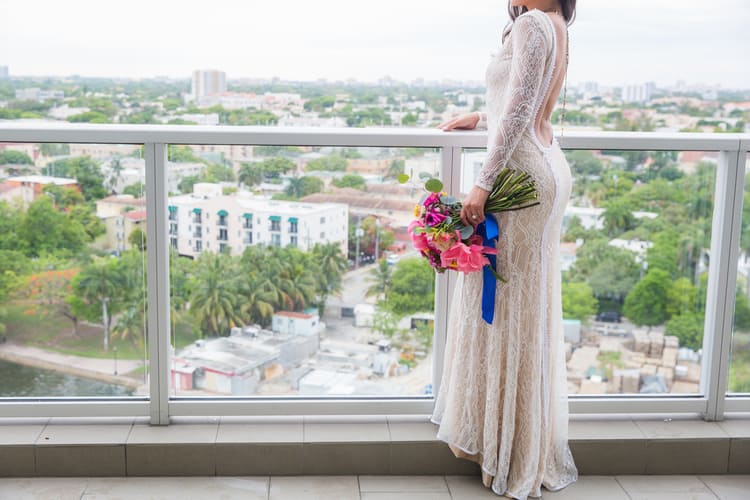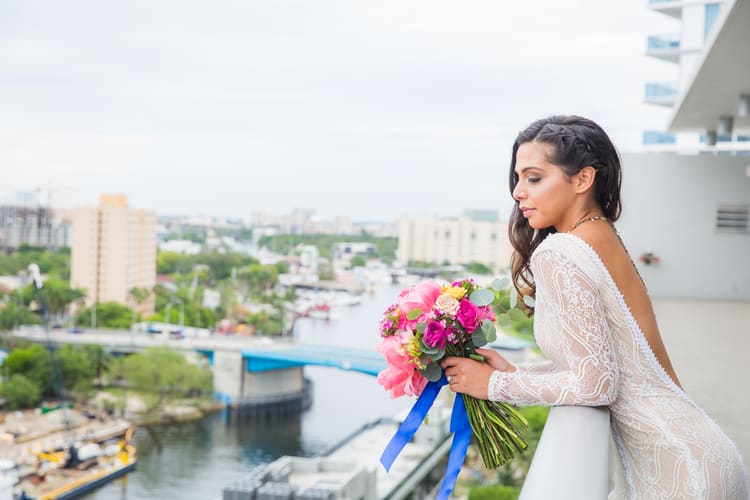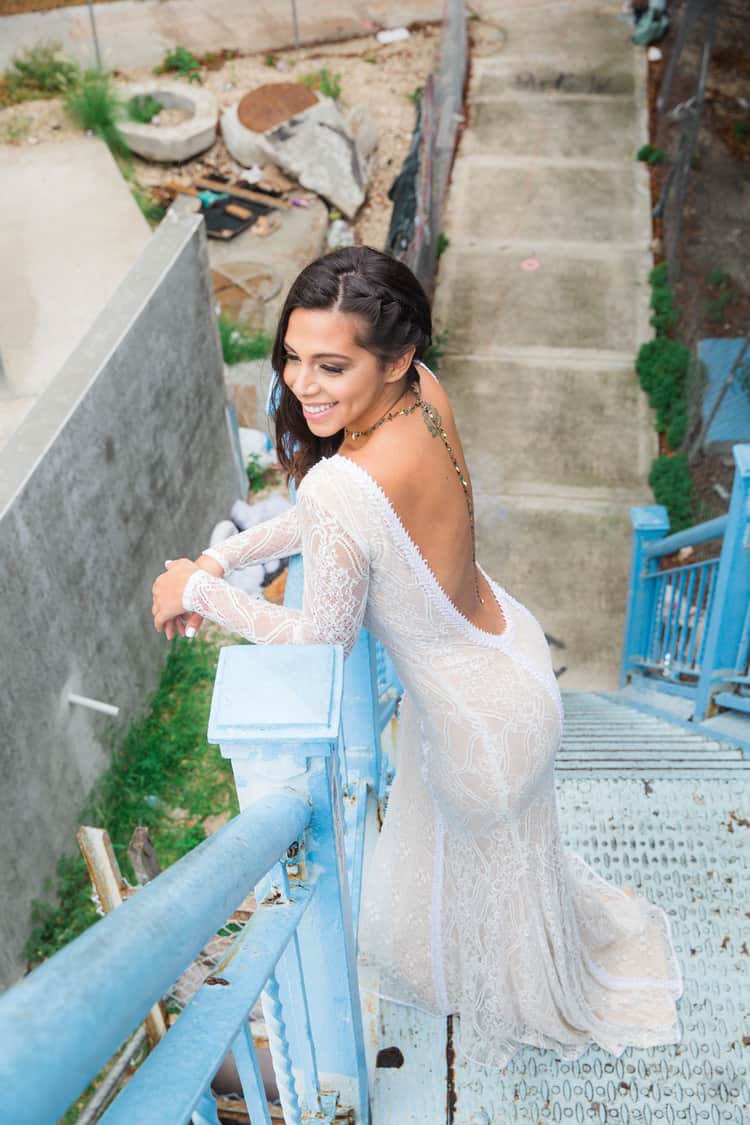 Vendors:
Photographer: Erica Melissa
Floral Designer: A Lavish Moment Event Design
Model: Camila Canepa
Dress Store: Island Tribe
Makeup Artist: Kristen Fortier
Design and Decor: Little House Originals
Event Planner: O.Creations
Event Venue: Penthouse Riverside Wharf
Equipment Rentals: SLE Vintage & More
Cake Designer: Soga Sweets
Calligrapher: Tinta y Pulso
Featured:

Unique Poolside Bachelorette Party Inspiration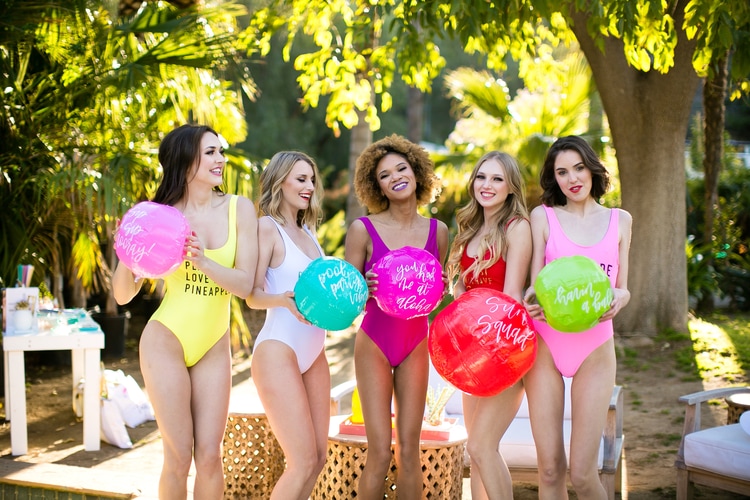 This unique tropical poolside bachelorette party is #GOALS! The décor was tropical, colorful and fun – bringing a cheery vibe that set the tone for a flawless and relaxed day. There were tons of personalized details –from sunscreen and chapstick, to soda and champagne, sun hats and fans, magazines, personalized tumblers, and even a wet bikini bag to hold their suit while they slipped into some adorable "Bride's Beaches" cover-ups. Of course, what's a good party without some fun games? Tons of fun ideas in this post. Read more
Featured:

New Orleans Destination Weddings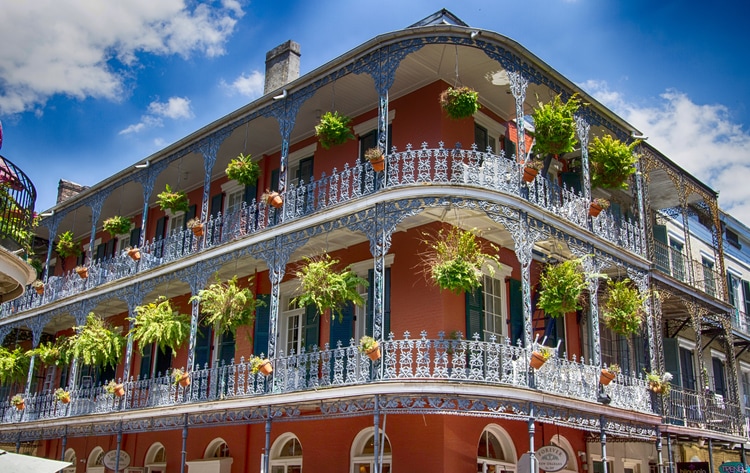 Here at Destination Wedding Details, we've seen it all: weddings at the beach, in the mountains, in the desert, and in pretty much every country. ALL beautiful, mind you… but through our years of observing what exactly makes for a GREAT wedding, we've surmised this: it must be FUN for you and your guests. So, ask yourself this: what city is more fun than New Orleans? Read our full post to discover when, where and how to get married in NOLA.
Erin is a New England native living in Cincinnati, OH. For the last six years she has served as Communications Manager for a large home service franchise, working as a freelance writer in her spare time. She has been a contributing editor for Destination Wedding Details since early 2017. Inspired by a desire to plan a uniquely personal destination wedding herself, Erin draws on experience to bring relatability and humor to her writing.