I have a confession. I'm kind of obsessed with Trash the Dress photo shoots. I personally think it's one of the most exciting parts of having a destination wedding. And I can't get enough of them.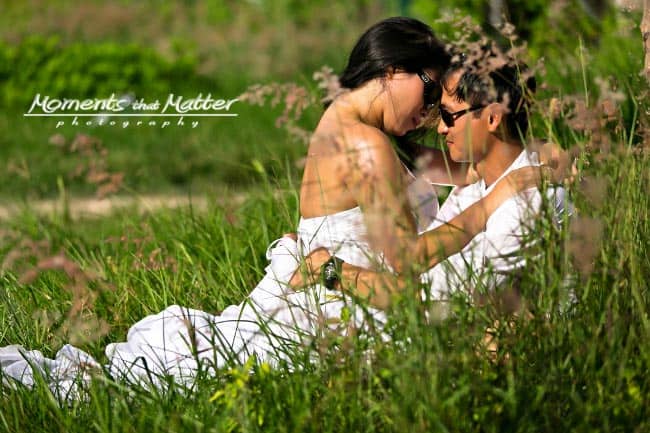 After all the planning and anticipation that goes into planning a wedding away from home, it is such a treat to let your hair down and have some fun in the sun! It is an unforgettable experience. And the photos will take your breath away every single time you look back.
The day after their wedding in Playa Del Carmen, Mimi & Joe took advantage of the scenery and enjoyed a fun and gorgeous photo session shot by their photographer, Lincoln from Moments that Matter Photography.
The results were amazing. So without further ado, here are their photos along with some words of advice for other couples who are considering trashing the dress!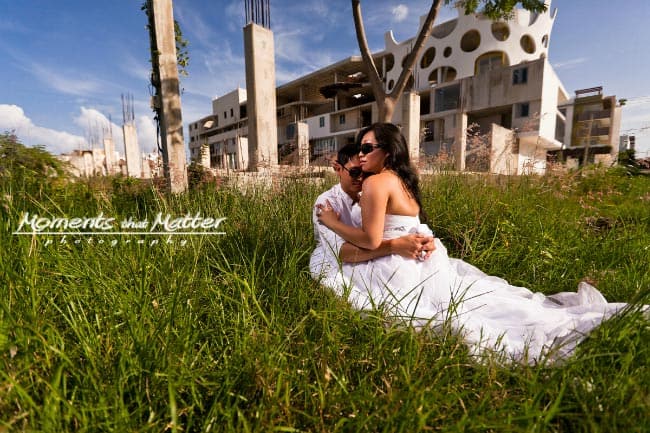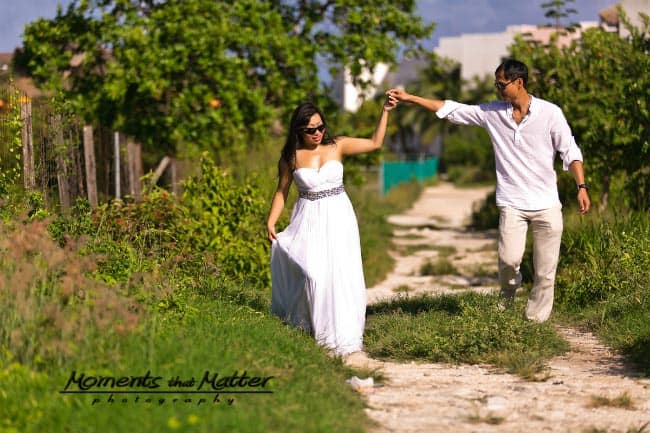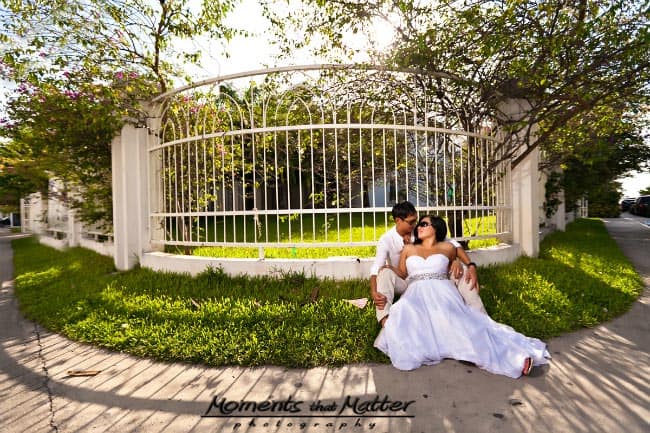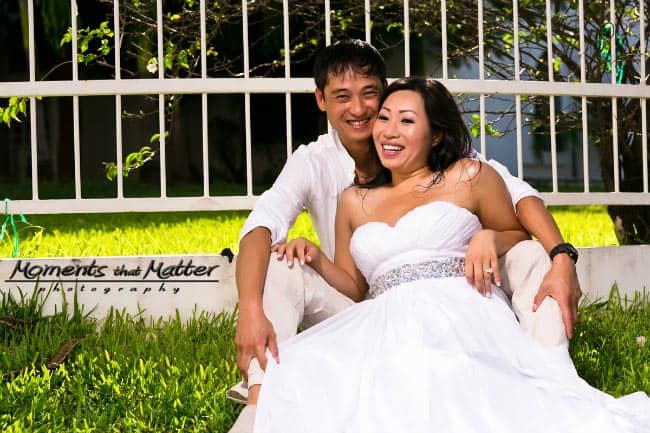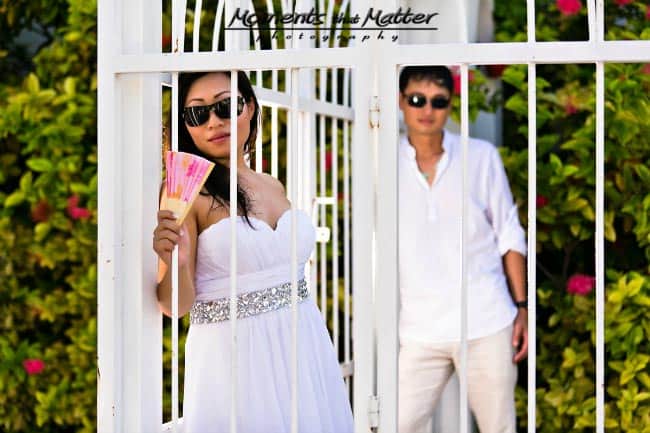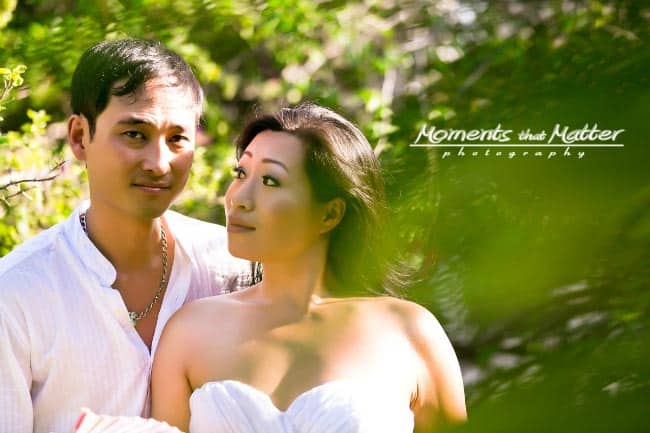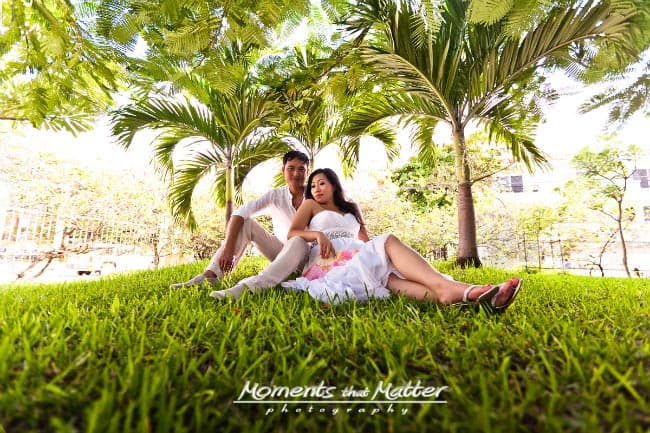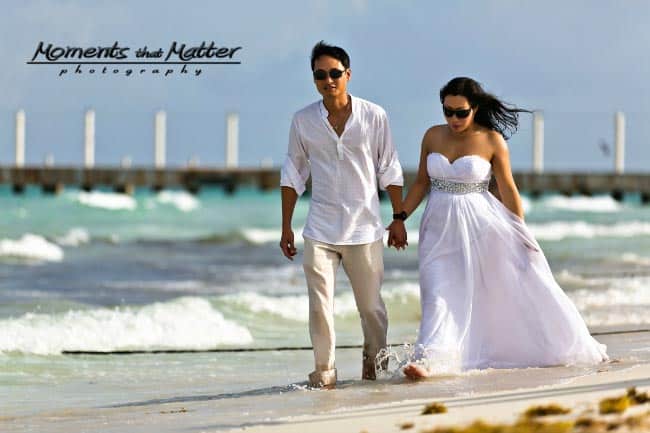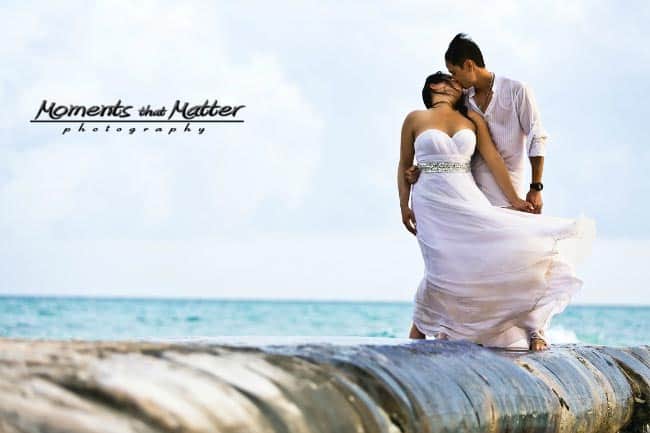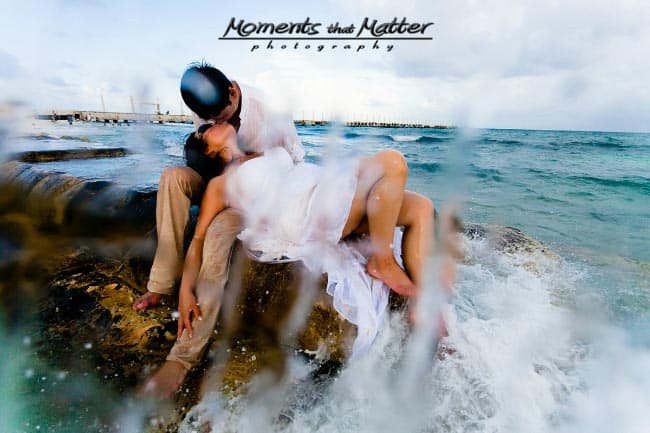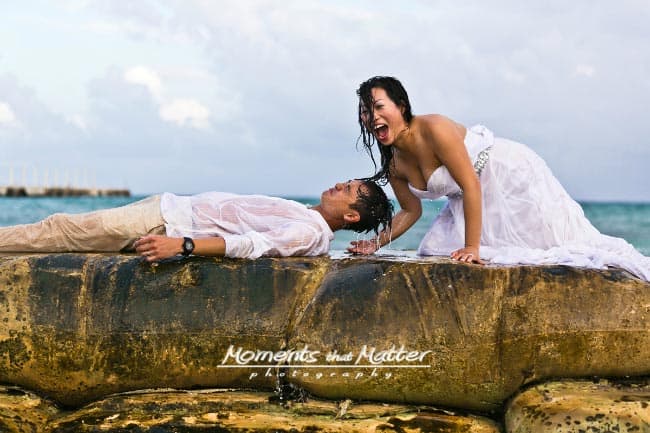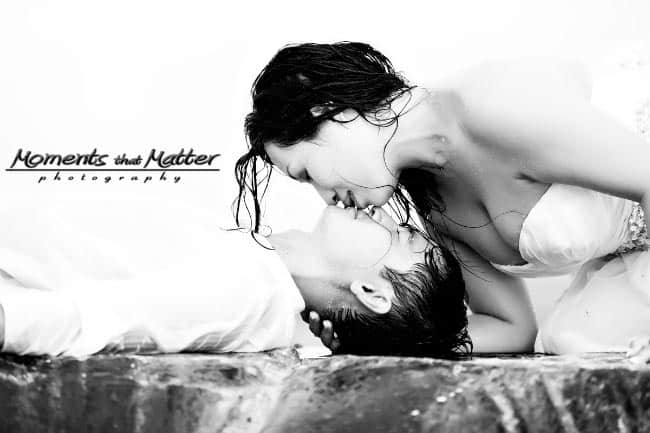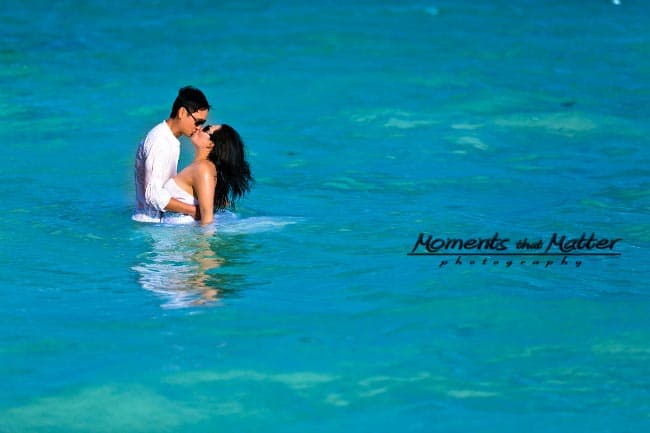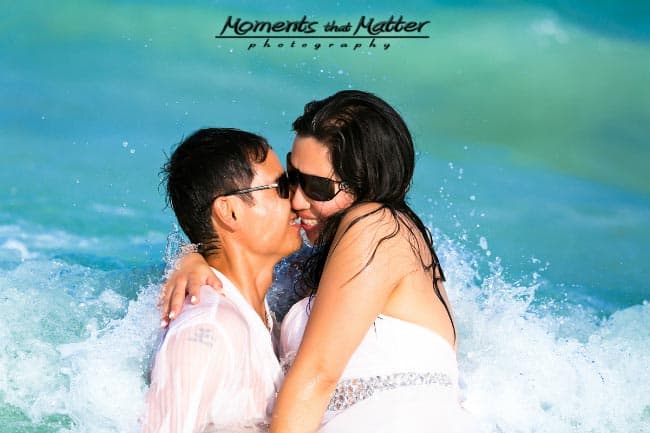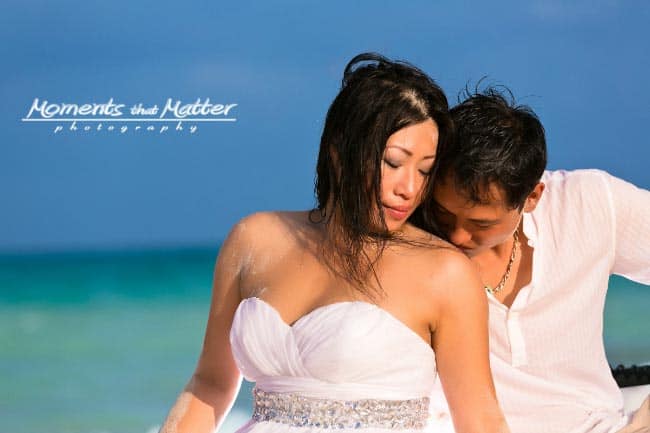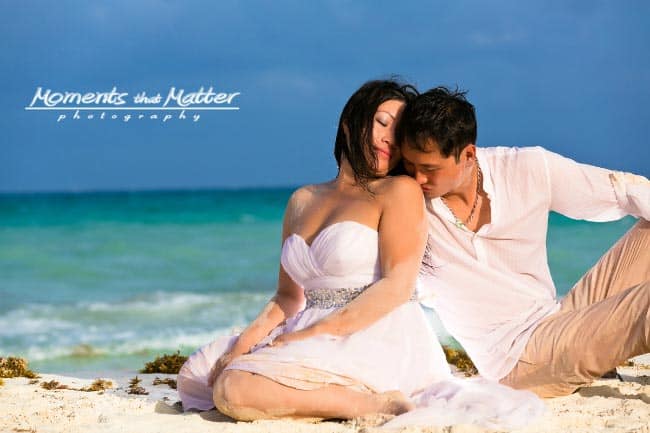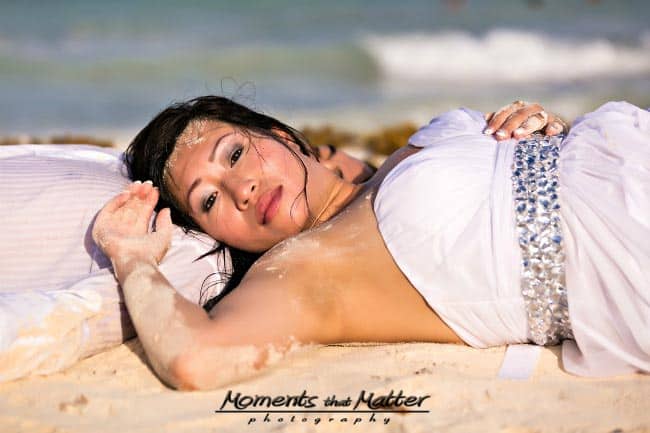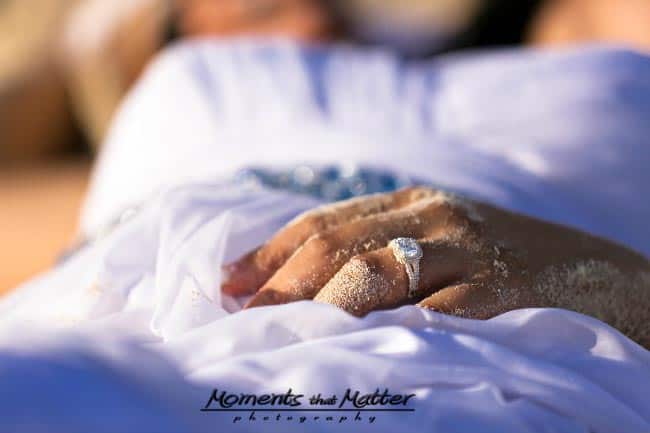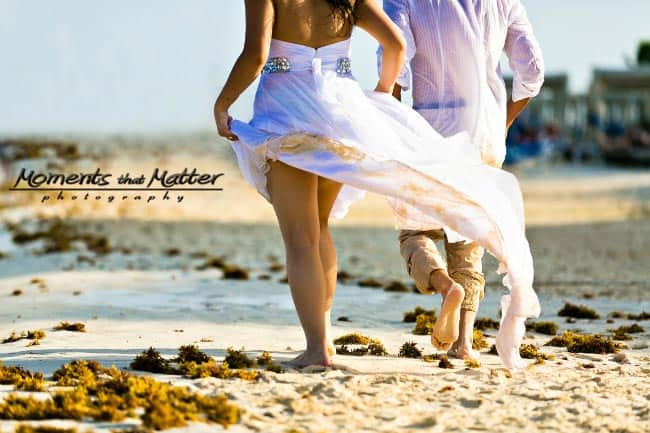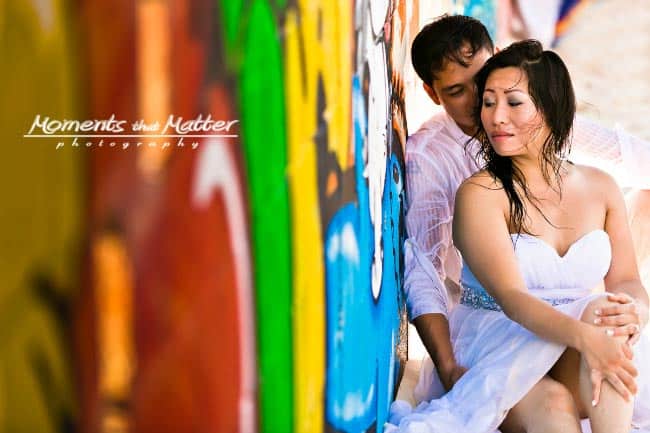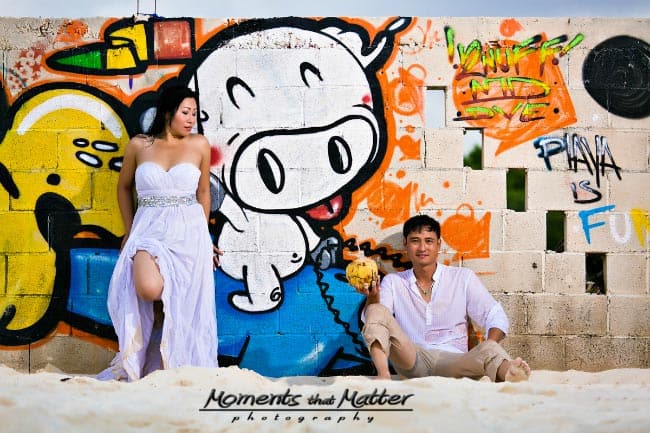 Real "Trash the Dress" Advice
I asked the bride some questions about her experience trashing the dress, and she was happy to share her advice for those of you planning to follow in her steps.
What made you choose the Riviera Maya for your wedding and trash the dress?
I love Mexico. Riviera Maya is my favorite part of Mexico, and my husband proposed to me 2 years before in Riviera Maya.
What made you want to do a TTD photo shoot?
When I was researching photographers for my destination wedding, I came across some amazing TTD photos. That's when I thought – when would be a better time to take advantage of the location then a destination wedding? After seeing Moments that Matter's portfolio, it was a no-brainer for me to add the additional TTD photo session.
What was your favorite part of the photo session?
I believe photos capture/convey emotions, and the photographer's interaction with the couple has a lot to do with it. The best part of the session is the way Moments that Matter made us feel at ease (especially being from Canada and our wedding day would be our first day to really get to know each other). Have fun with your photographers!
Did you buy a special dress or did you wear the same gown as your ceremony?
I did have 2 dresses. I didn't buy the 2nd dress just for the pictures, but I'm glad it was a different gown as the ceremony.
If you could give one(or two) pieces of advice to brides planning trash the dress photos, what would it be?
Connect and have fun with your photographers and wear a flowy dress that's comfortable.
Learn more about Trash the Dress Photo Shoots
Vendors
Photographer: Moments That Matter Photography
Dress: Custom Made
Featured:

Unique Poolside Bachelorette Party Inspiration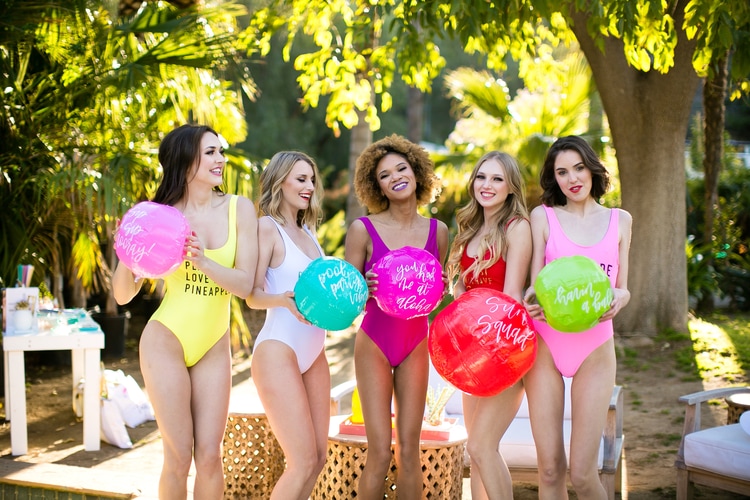 This unique tropical poolside bachelorette party is #GOALS! The décor was tropical, colorful and fun – bringing a cheery vibe that set the tone for a flawless and relaxed day. There were tons of personalized details –from sunscreen and chapstick, to soda and champagne, sun hats and fans, magazines, personalized tumblers, and even a wet bikini bag to hold their suit while they slipped into some adorable "Bride's Beaches" cover-ups. Of course, what's a good party without some fun games? Tons of fun ideas in this post. Read more
Featured:

New Orleans Destination Weddings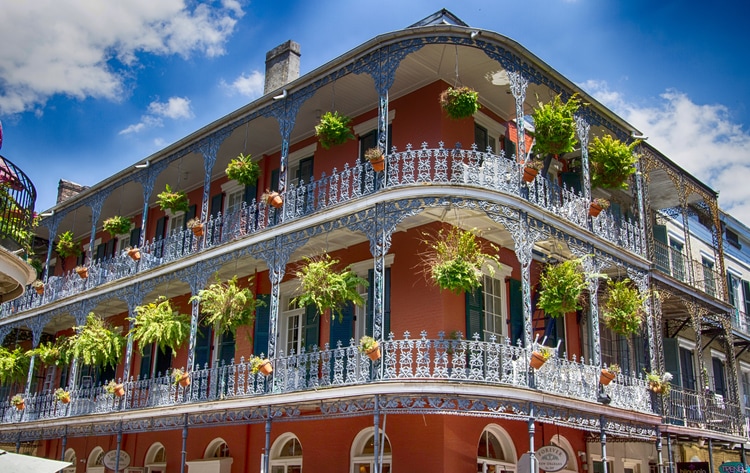 Here at Destination Wedding Details, we've seen it all: weddings at the beach, in the mountains, in the desert, and in pretty much every country. ALL beautiful, mind you… but through our years of observing what exactly makes for a GREAT wedding, we've surmised this: it must be FUN for you and your guests. So, ask yourself this: what city is more fun than New Orleans? Read our full post to discover when, where and how to get married in NOLA.
Cynthia is the founder and editor of Destination Wedding Details.She has over 15 years experience in the Marketing and Event industry and launched Destination Wedding Details in 2010, shortly after planning her own destination wedding. Cynthia uses her experience and genuine passion, to inspire brides who are planning their dream wedding away from home.