When I first laid eyes on today's featured wedding album, I had to do a triple take. For a second, I thought it was a styled photo shoot. I incorrectly assumed the bride and groom were models promoting the breathtaking venue– or perhaps the stunning Grecian goddess gown worn by the bride. I was mesmerized. That, my friend, is how utterly perfect this wedding album is. So perfect– that it didn't even seem real. But then I read the story, and realized that this was a very real elopement in Santorini.
Sarah and Christian love traveling and exploring the world, so a destination wedding was a no-brainer. But it wasn't long before they decided to elope in Santorini, with nothing but the extraordinary architecture, breathtaking sea views, and world-renowned sunset as their guests. Their goal was to have a romantic and intimate celebration, so they could enjoy every moment of it.
And holy wow! I couldn't stop gawking at the results. I am in awe of the unbelievable talent possessed by Vangelis Photography, who captured every amazing detail of this elopement. A huge thank you goes out to him for submitting this gorgeous album. I bow down to your talent. Simply magical.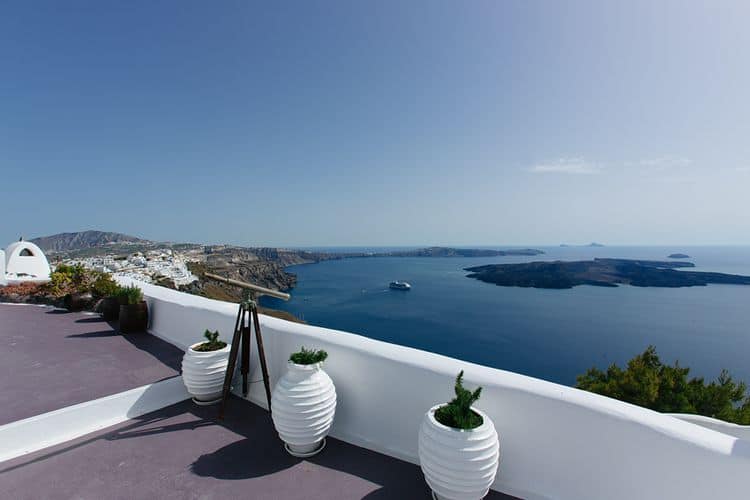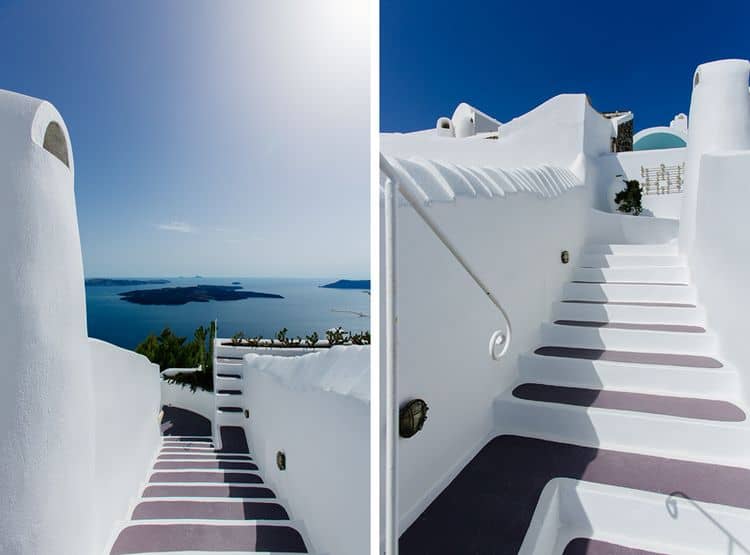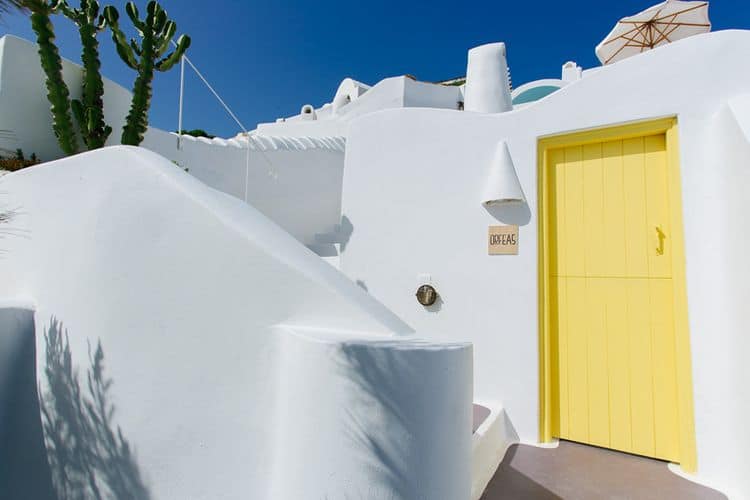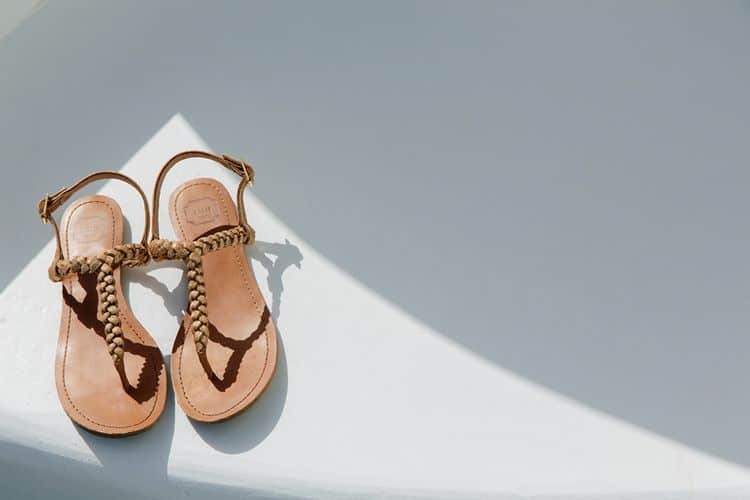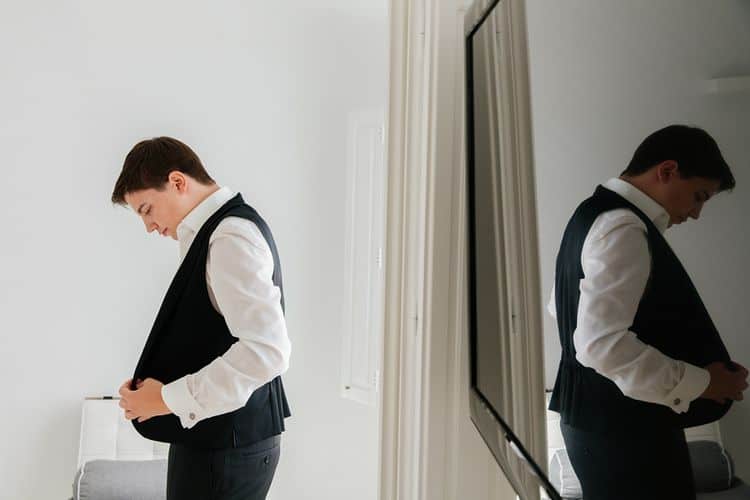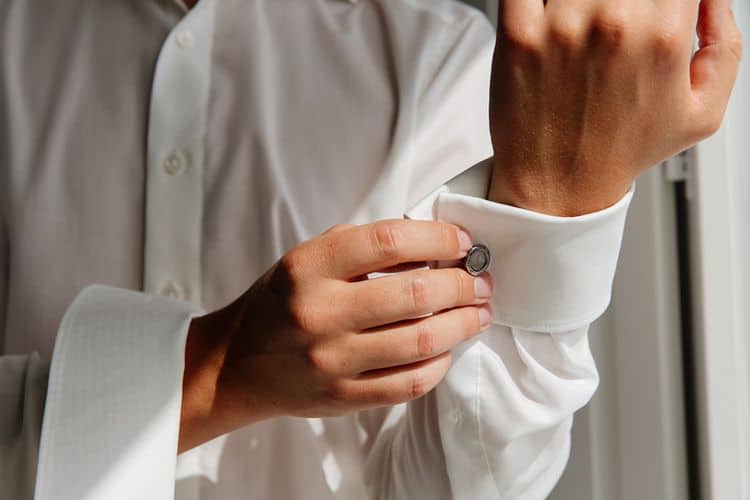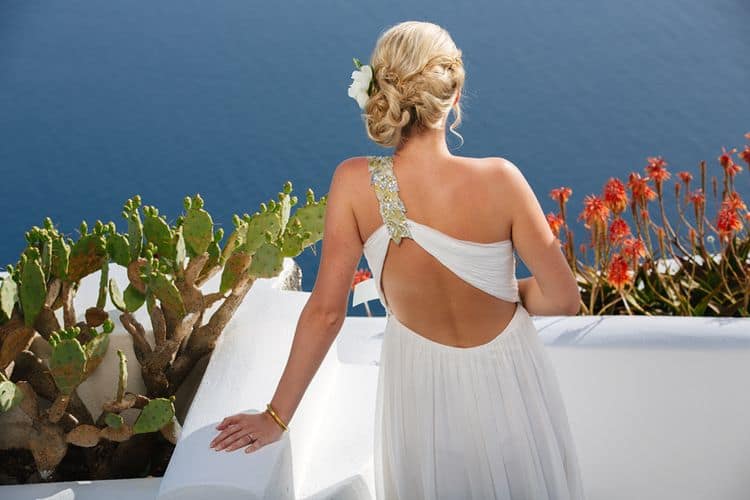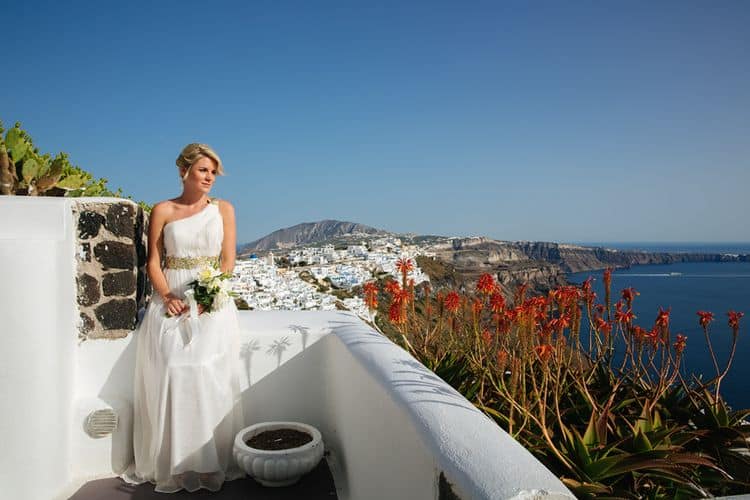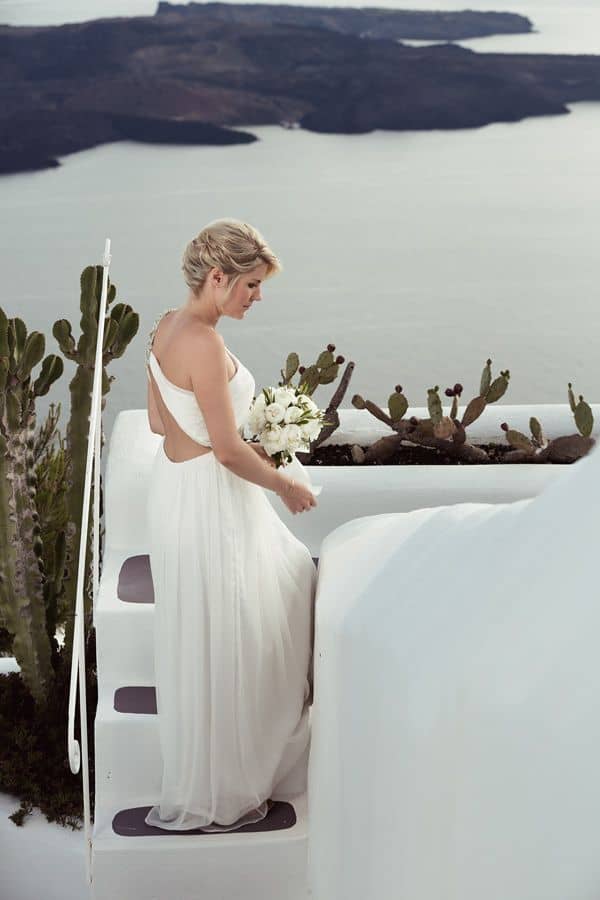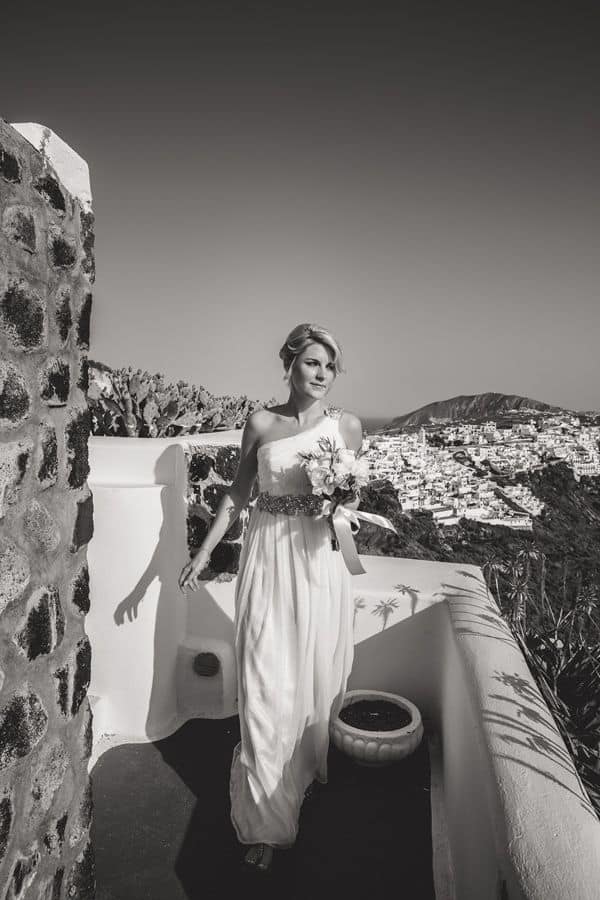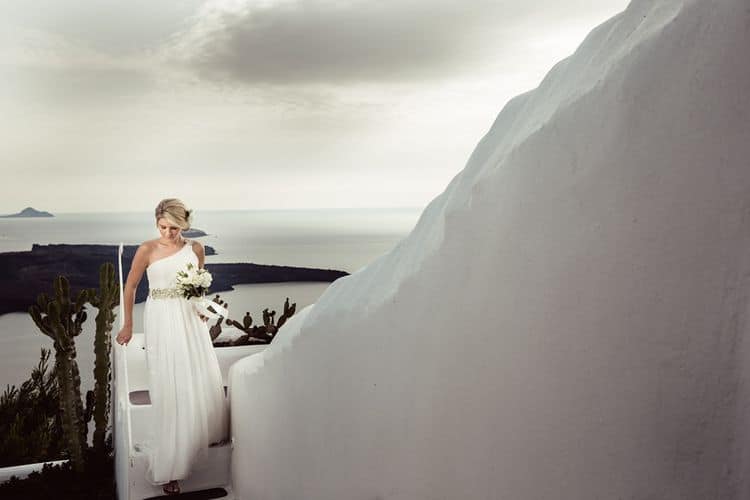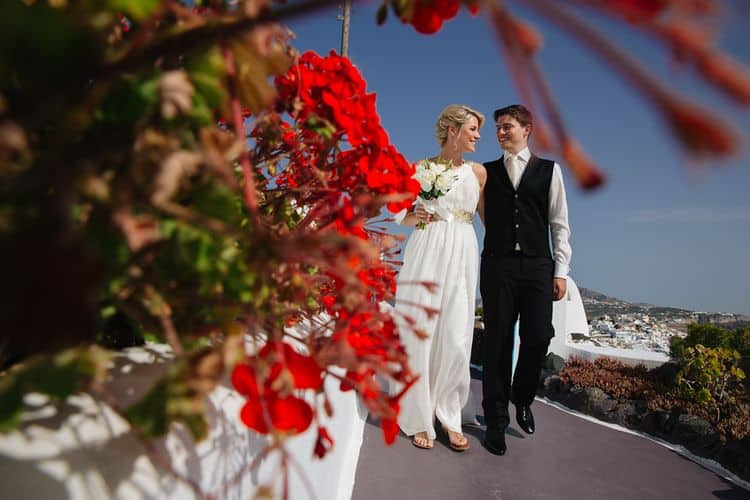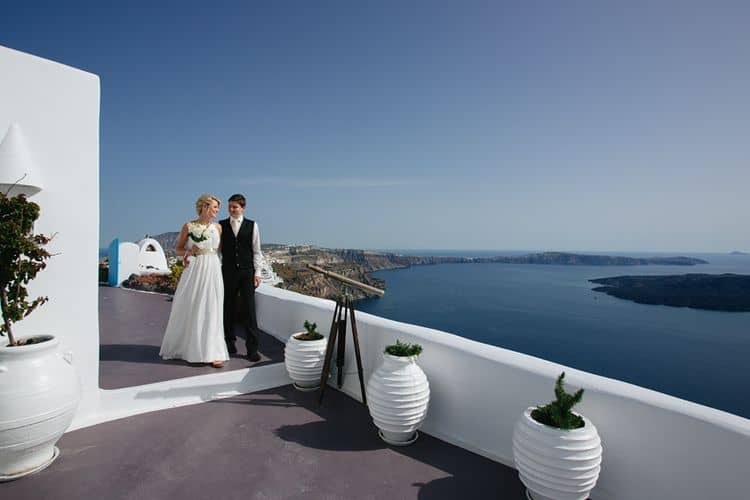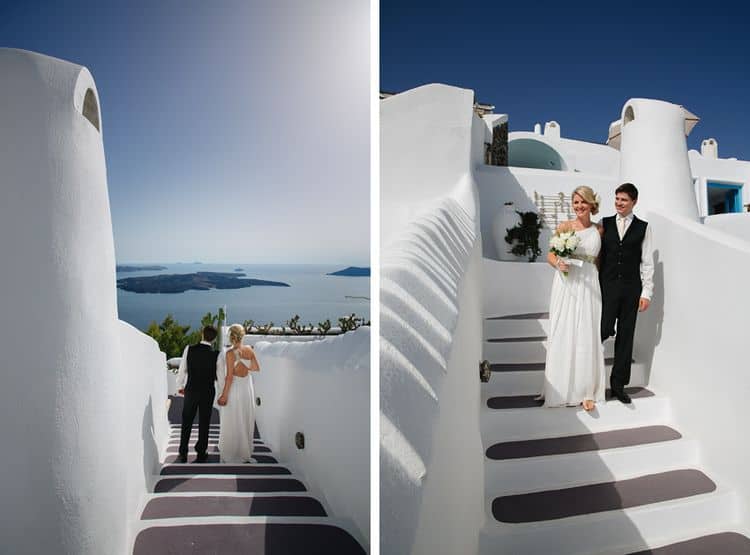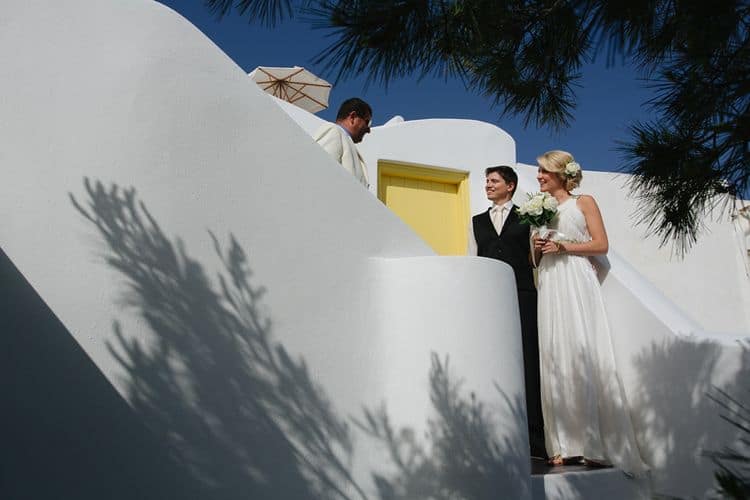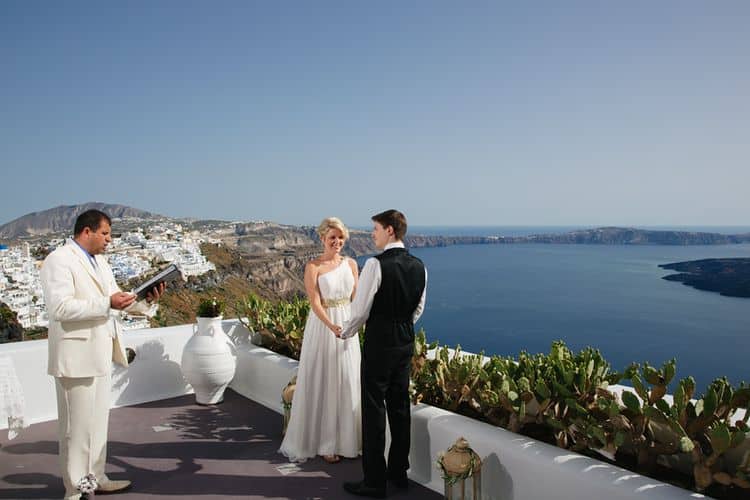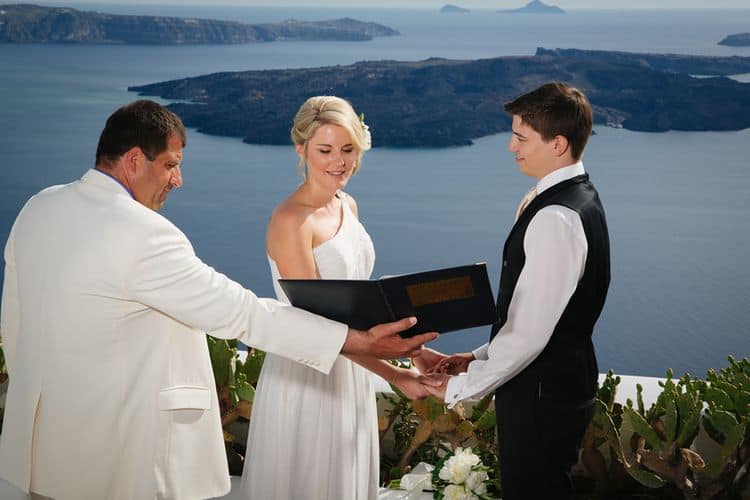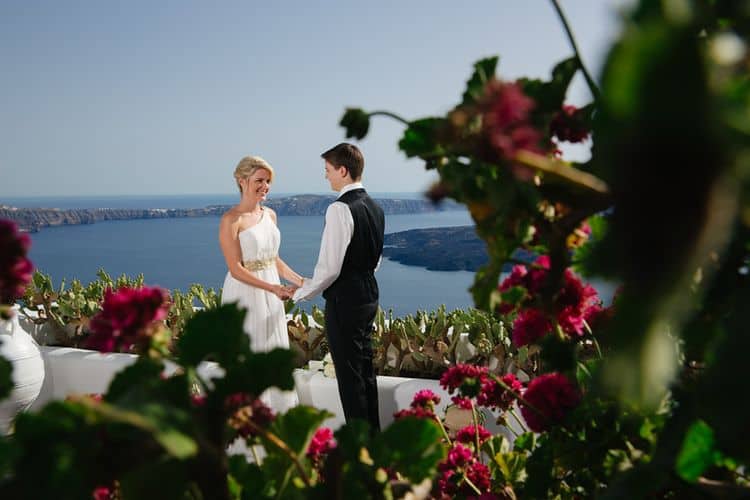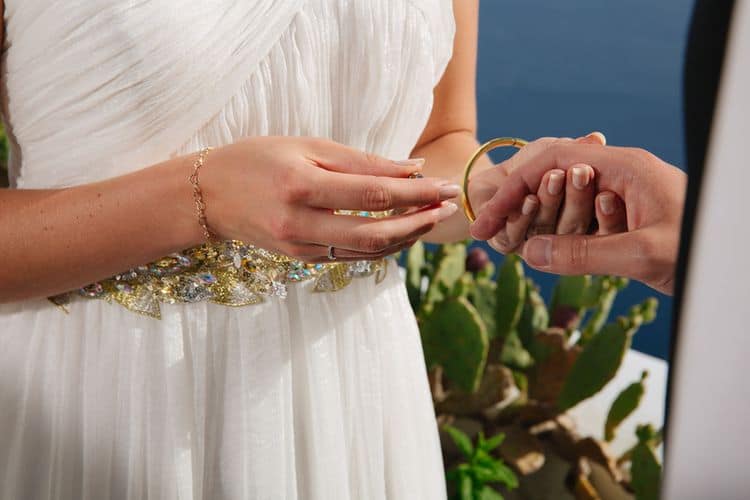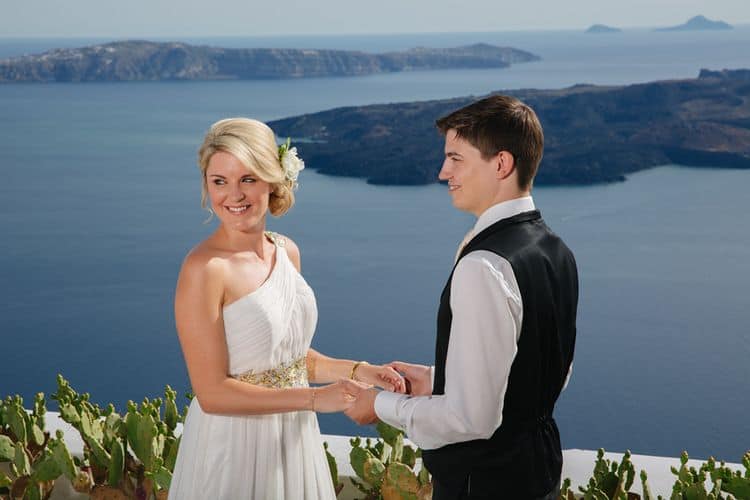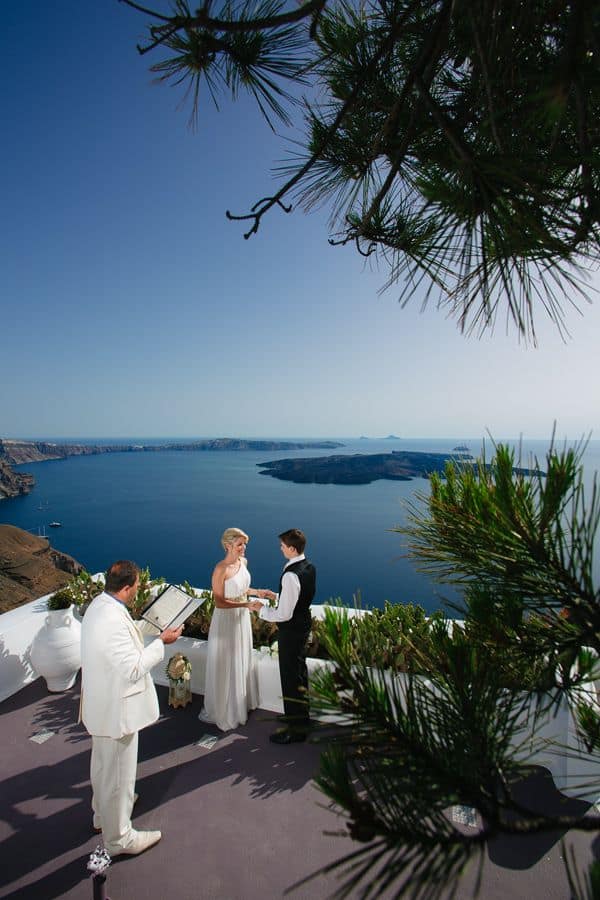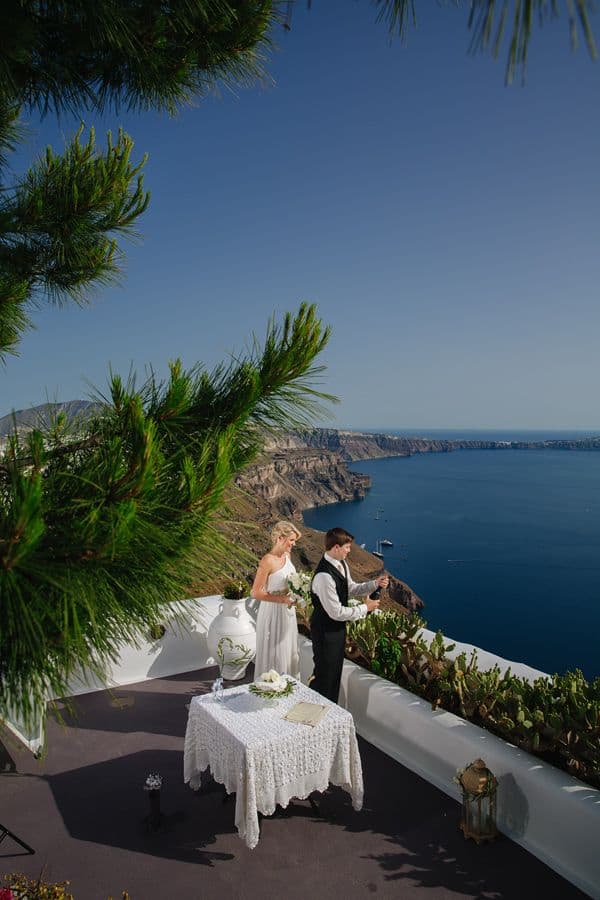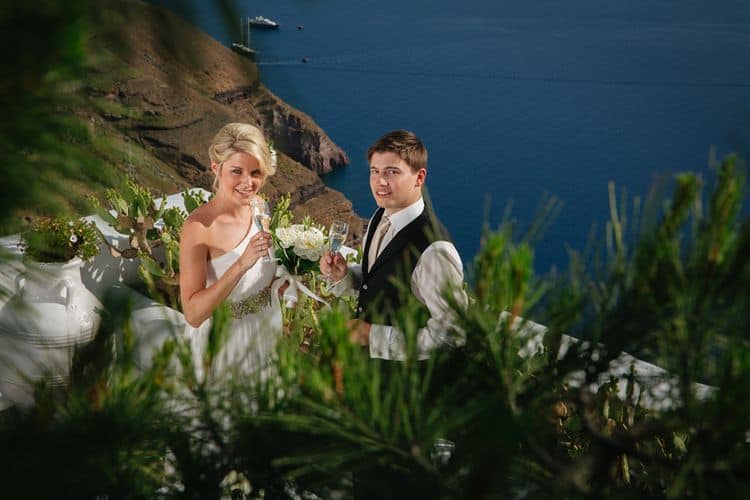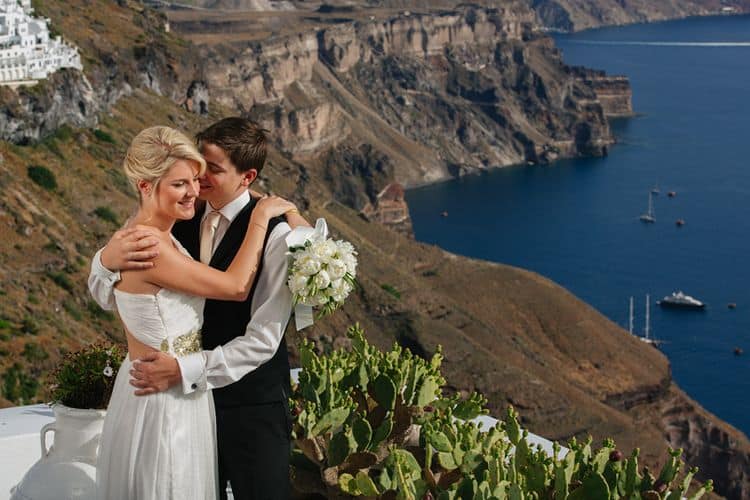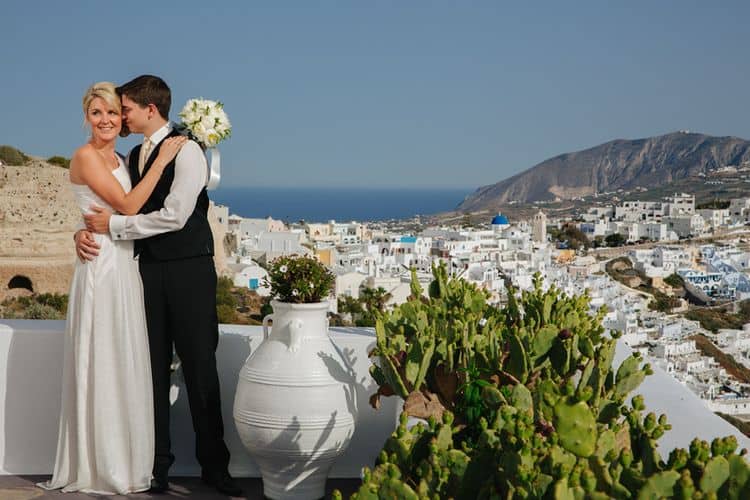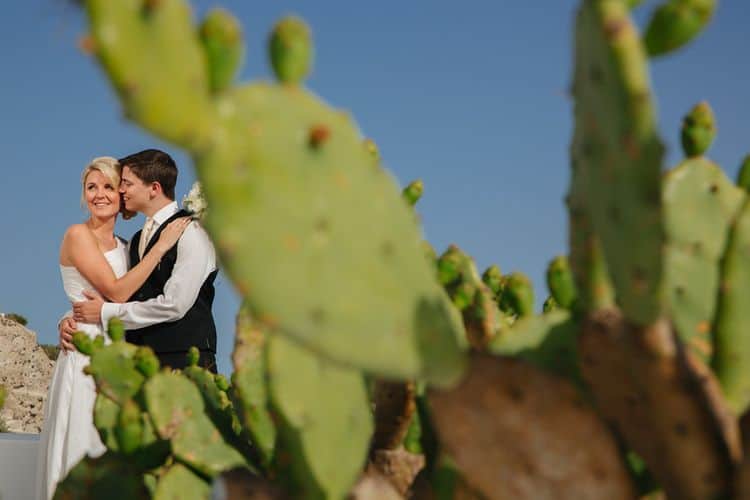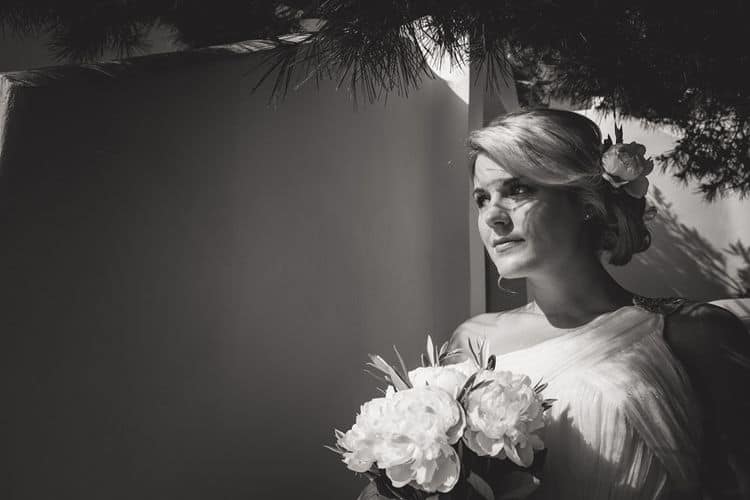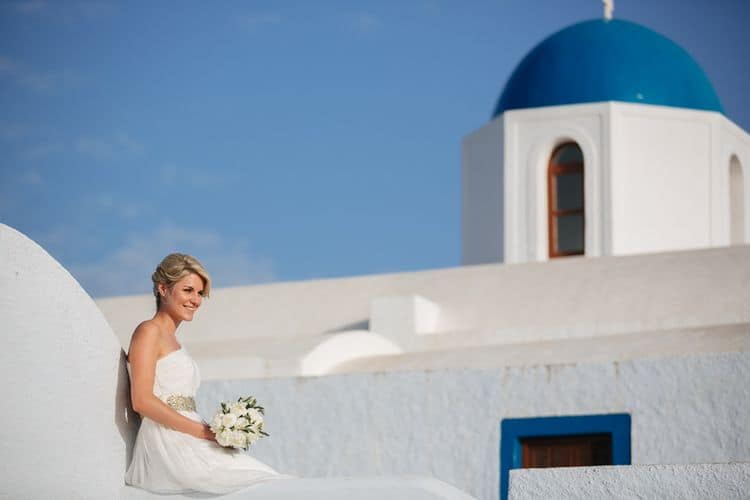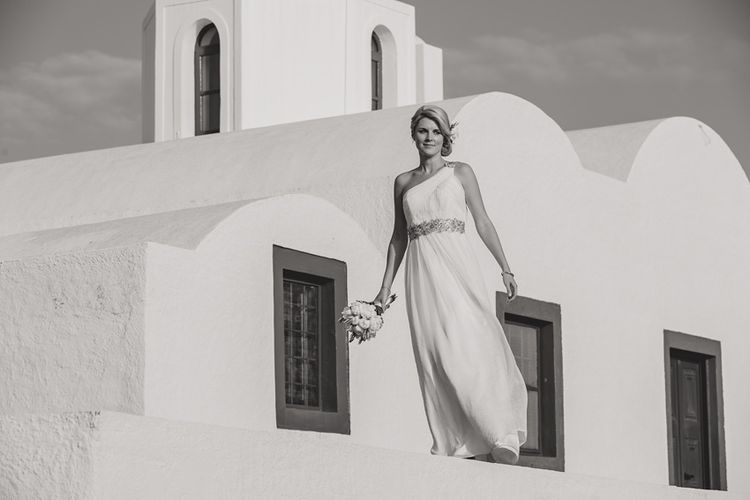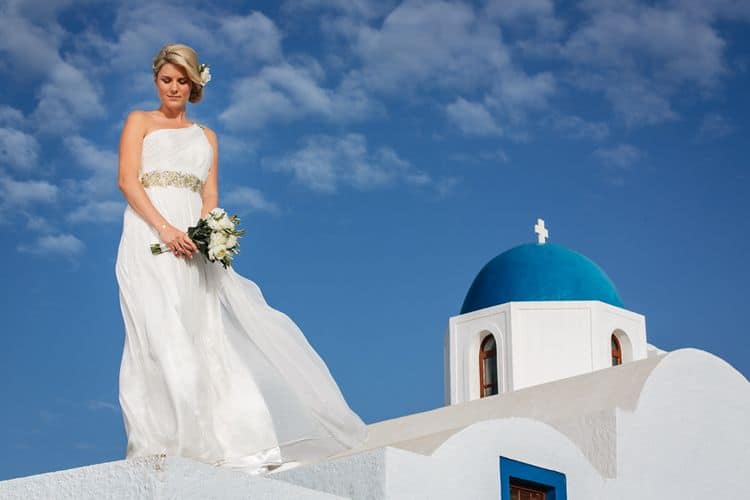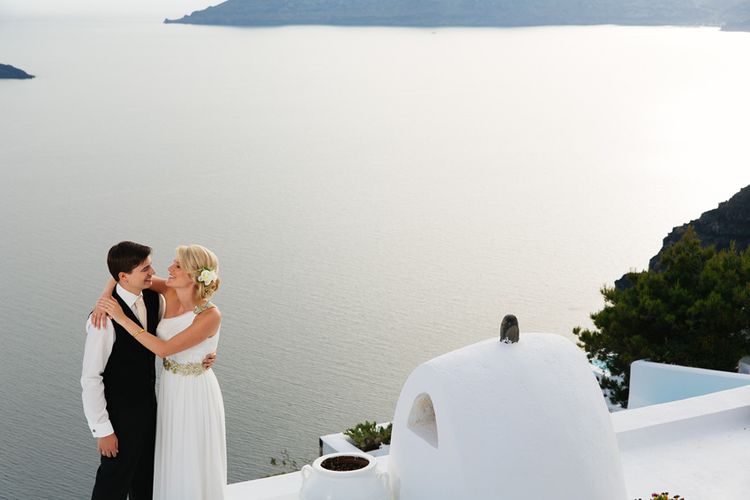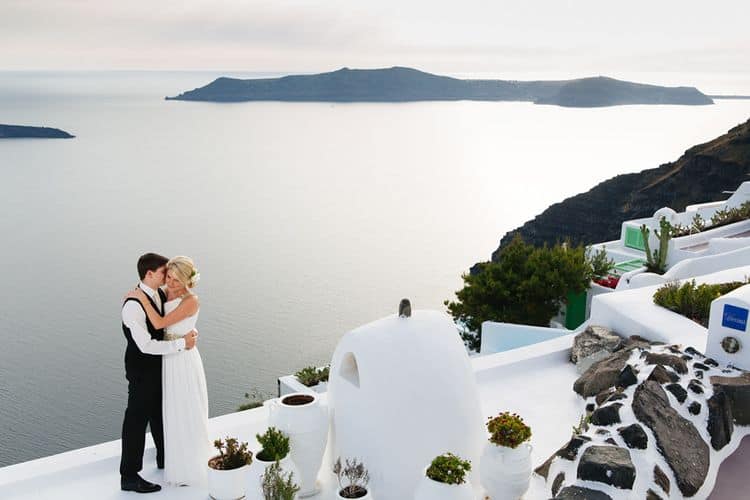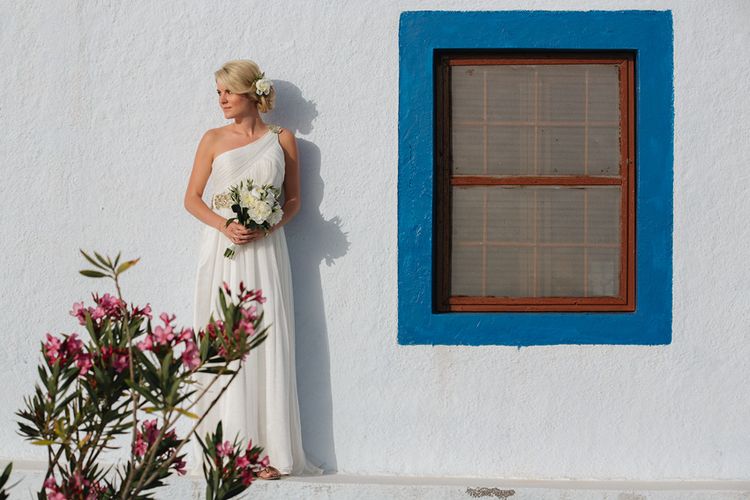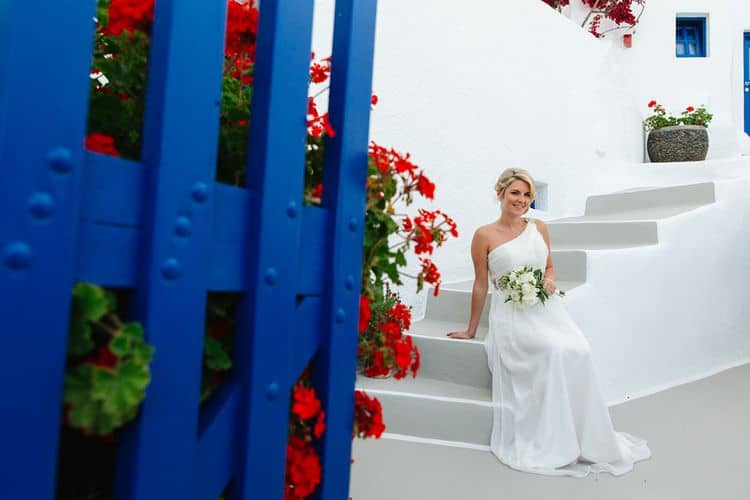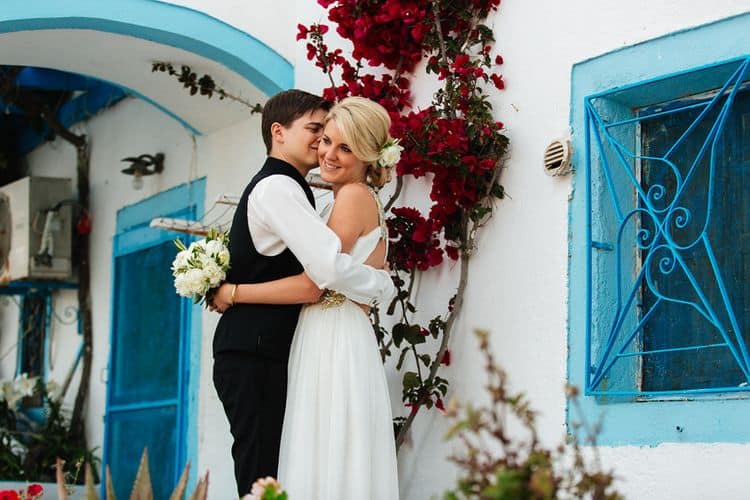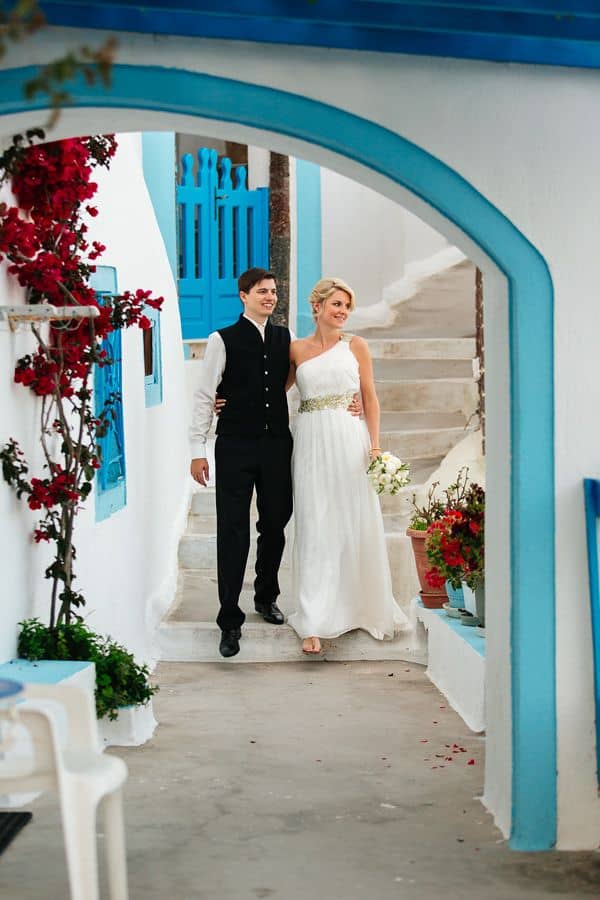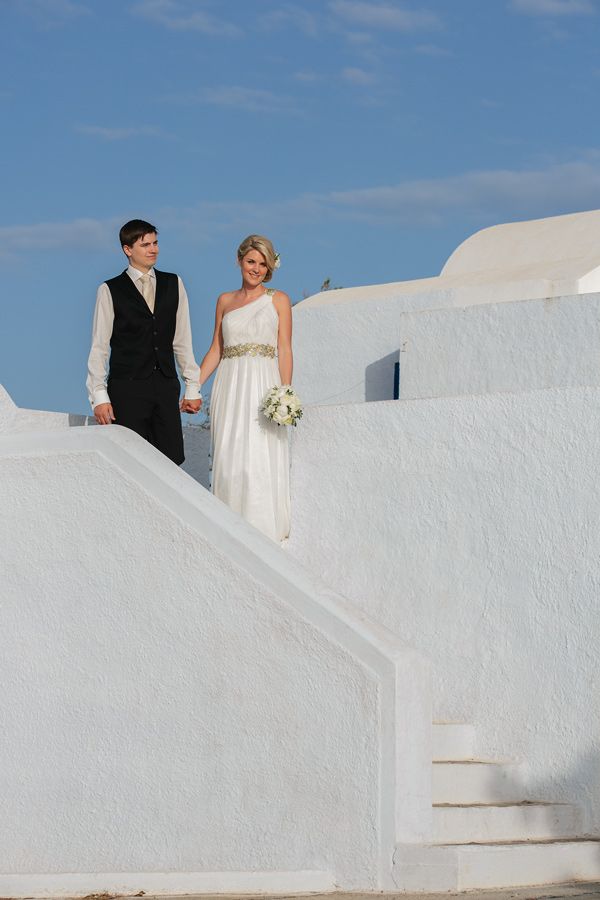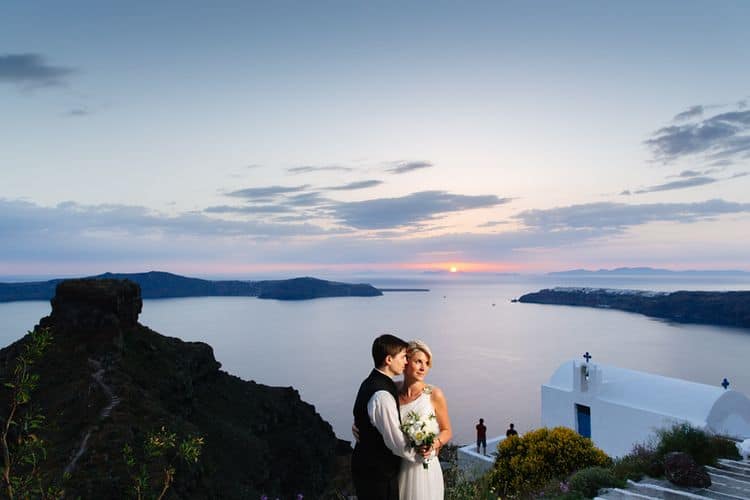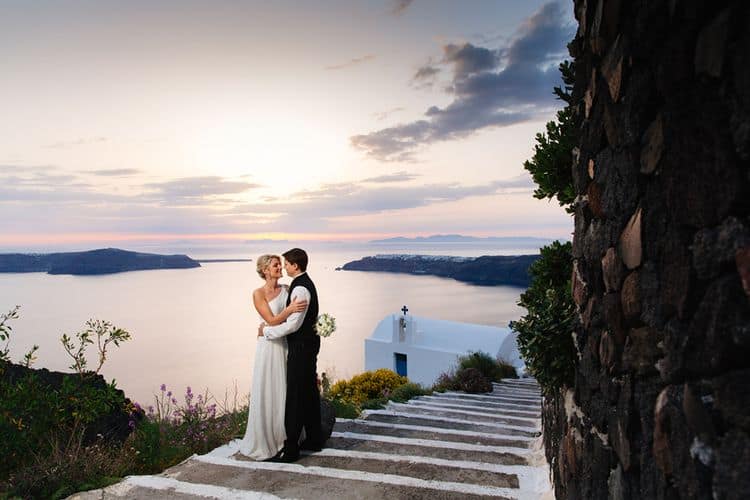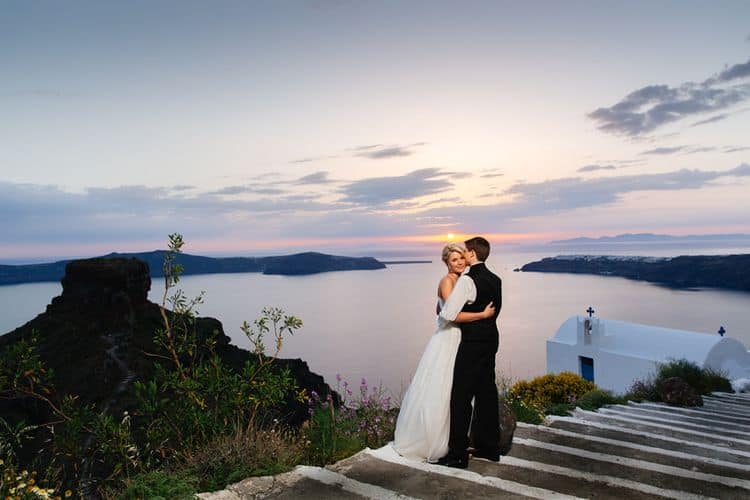 Vendors:
Photographer: Vangelis Photography
Venue: Dreams Luxury Suites
Dress Designer: Jora Collections
Featured:

New Orleans Destination Weddings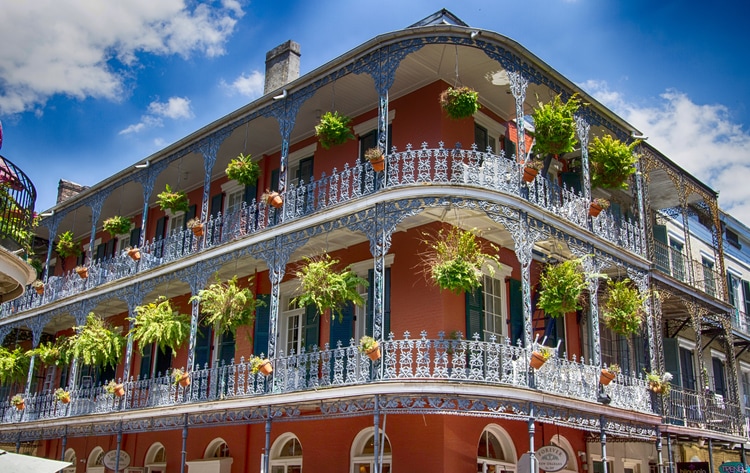 Here at Destination Wedding Details, we've seen it all: weddings at the beach, in the mountains, in the desert, and in pretty much every country. ALL beautiful, mind you… but through our years of observing what exactly makes for a GREAT wedding, we've surmised this: it must be FUN for you and your guests. So, ask yourself this: what city is more fun than New Orleans? Read our full post to discover when, where and how to get married in NOLA.
Featured:

Destination Wedding Invitations in a Bottle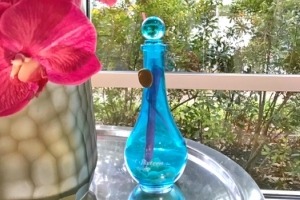 How do you tell your guests they're about to embark on the most magical trip of their lives? With the most unique beach wedding invitations, of course! We got these stunning "Invitations in a Bottle" sent to us in the mail and were blown away! This is probably the most fun way to set the tone and make an impression when you announce your destination wedding.