Jessica and Phil had a breathtaking sunset beach wedding at the Banyan Tree Mayakoba in Playa Del Carmen. Their love story is really sweet and a good example that soulmates do exist. You see, Jessica and Phil grew up just 5 minutes from each other and attended the same high school but they never met during that time! It wasn't until Jessica transferred to Drexel University, where Phil was a student, that a mutual friend introduced them to each other. Phil proposed 5 years after their first kiss on the Jersey Shore. They both agreed to have their destination wedding in Mexico because it held a special place in their heart.
Jessica described the wedding ceremony as being like something out of a movie. The chuppa was covered in fragrant orchids and placed right on the beach with beautiful ocean views. During the ceremony, the sky kept changing which set the stage for some spectacular sunset shots. With the beach as their backdrop, guests enjoyed a reception with candlelight, fragrant orchids, a warm breeze and live music. At the end of the night, Jessica surprised Phil with a firework show synchronized to Coldplay's – A Sky Full of Stars. Jessica said: "Every single detail from arrival to departure was unbelievable and embodied our love for each other. The gift baskets, the bikes, everything was done to absolute perfection, and strictly to our style."
A big shout out goes out to Robert Evans of 5th Avenue Digital for doing such a great job capturing all the details of this beautiful wedding!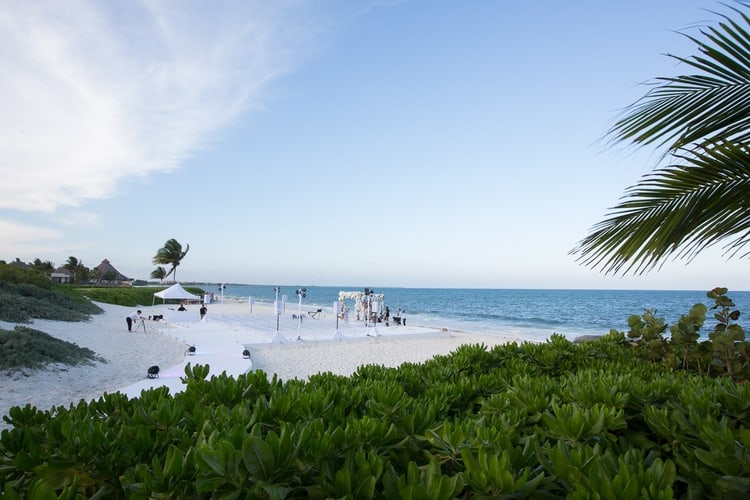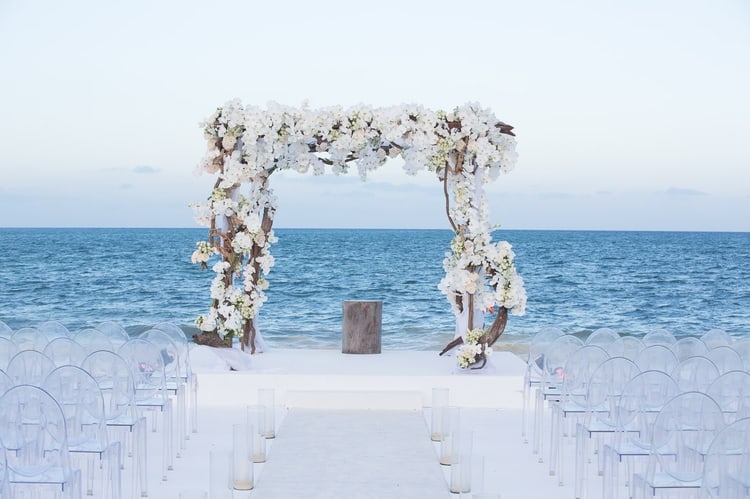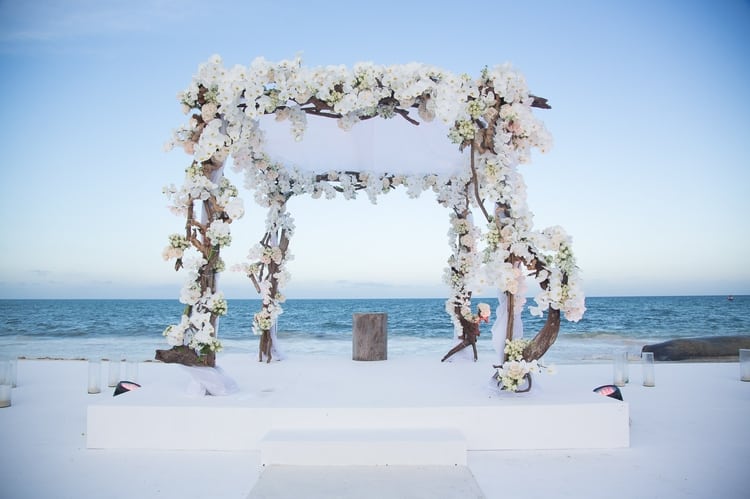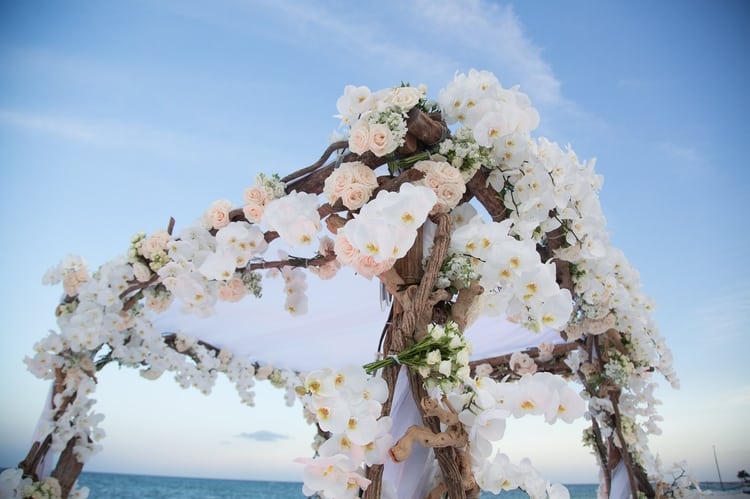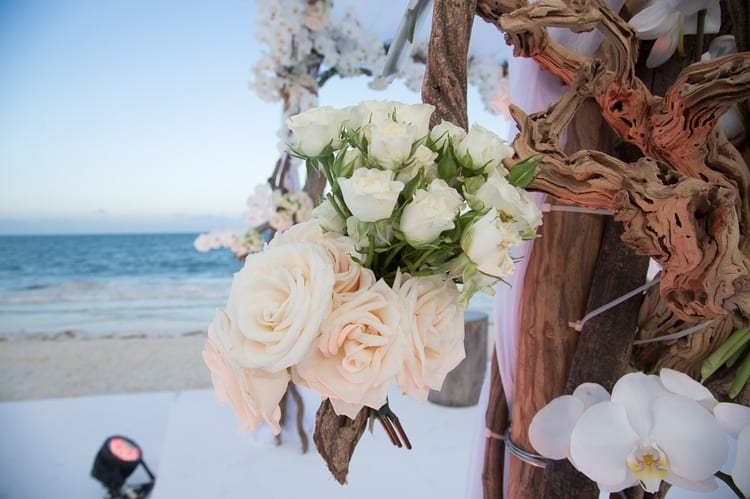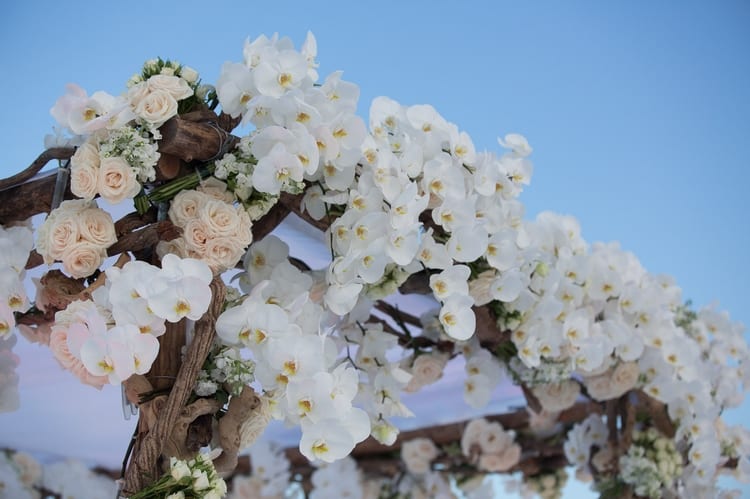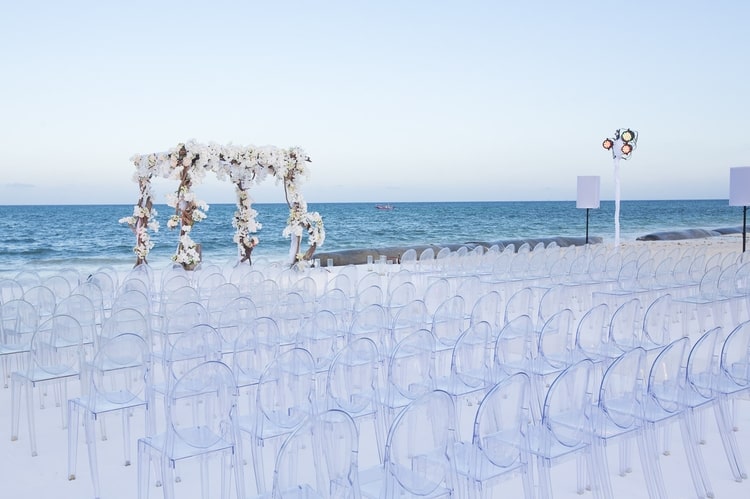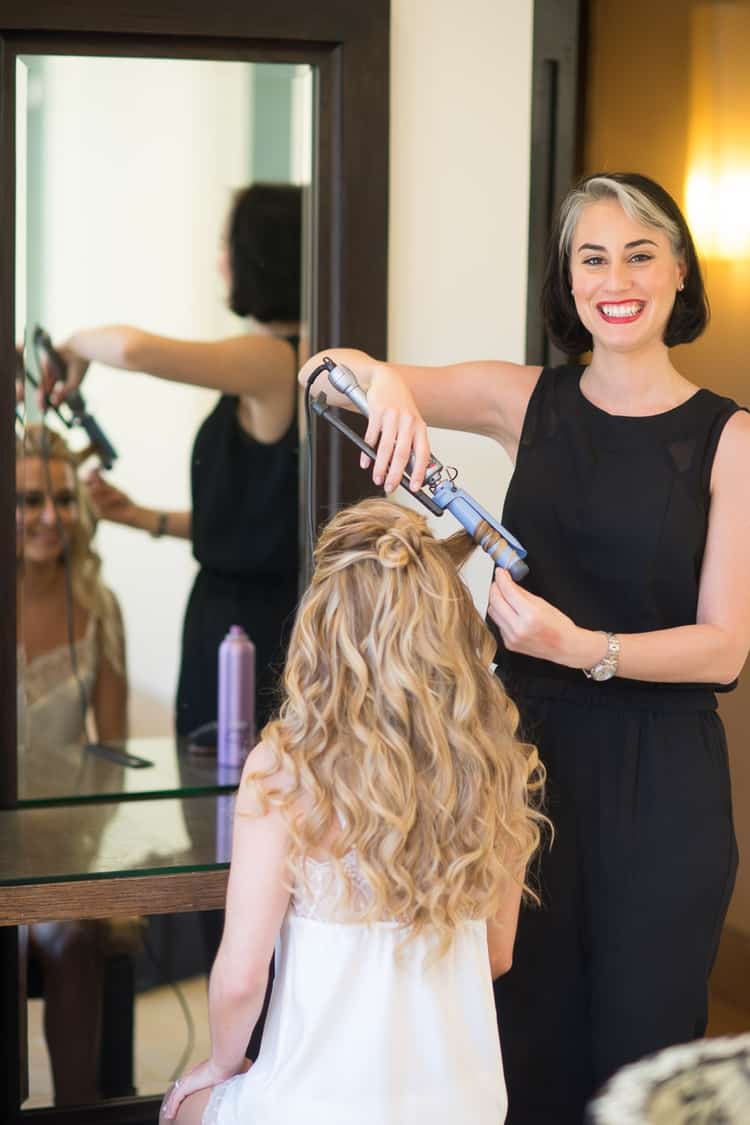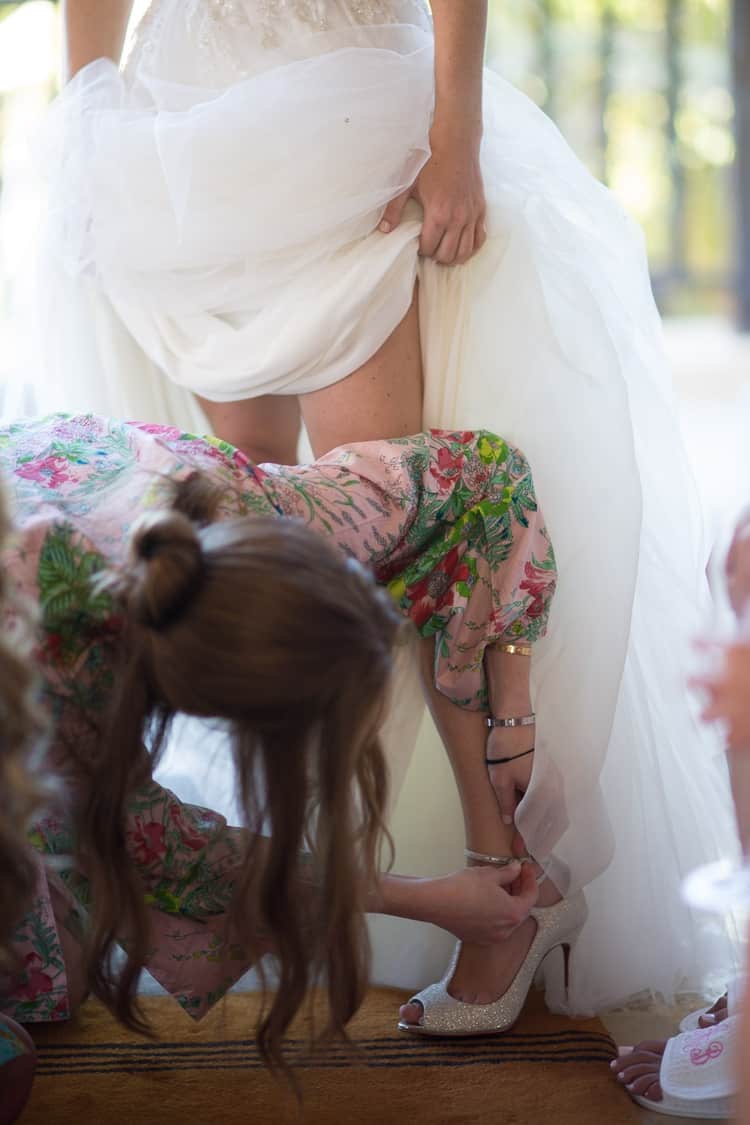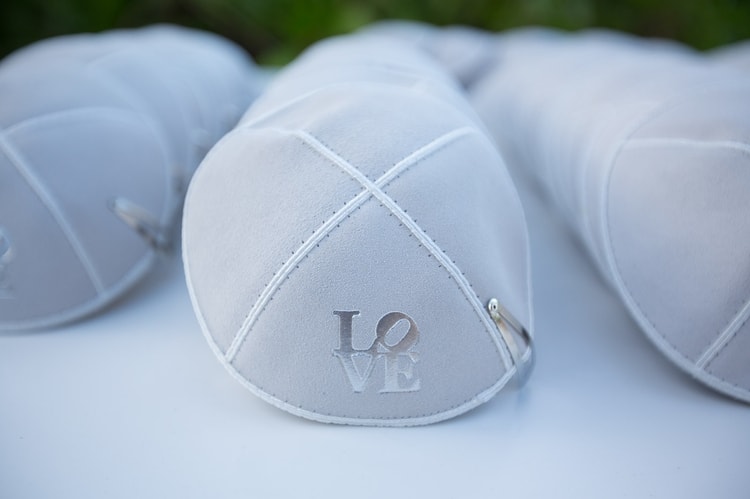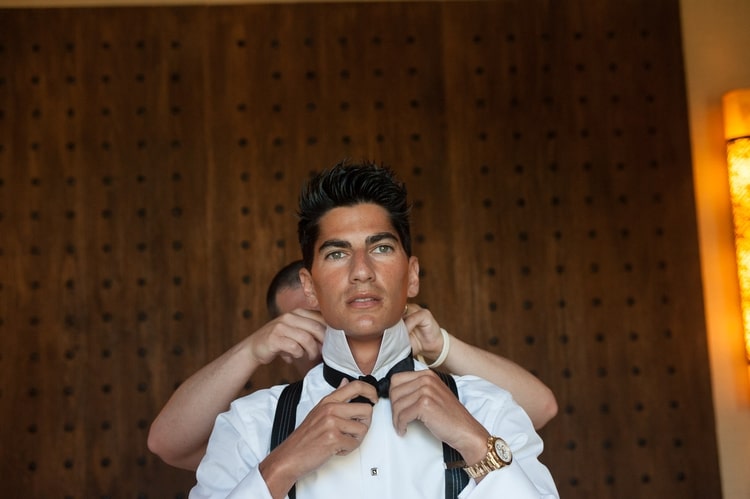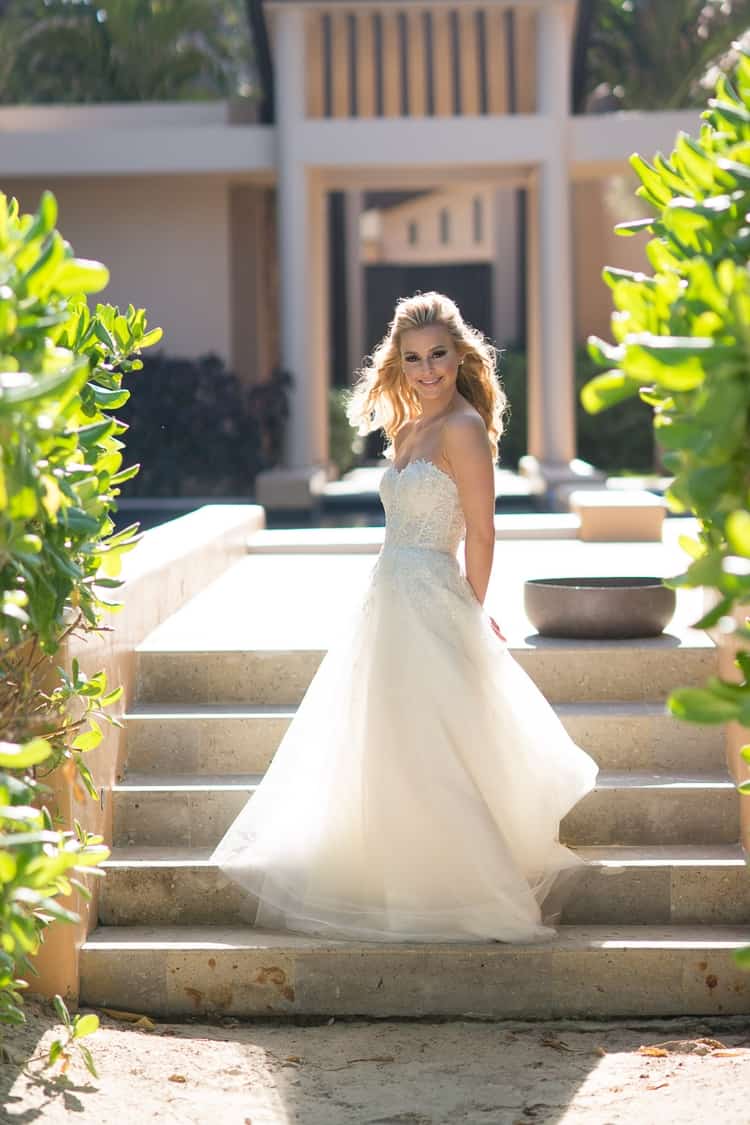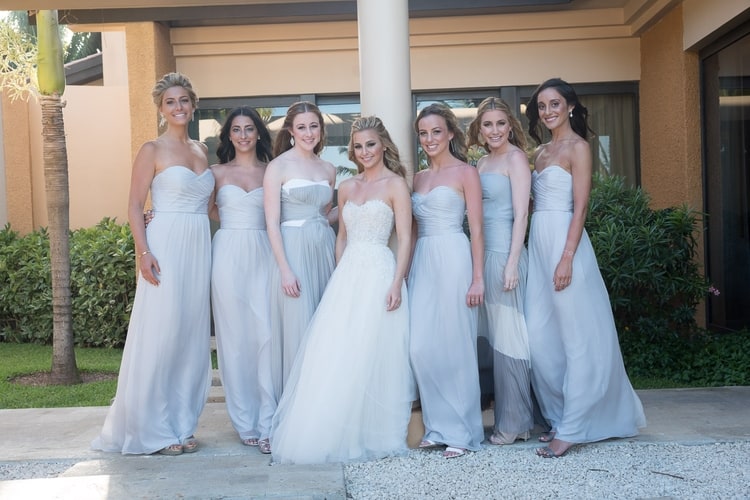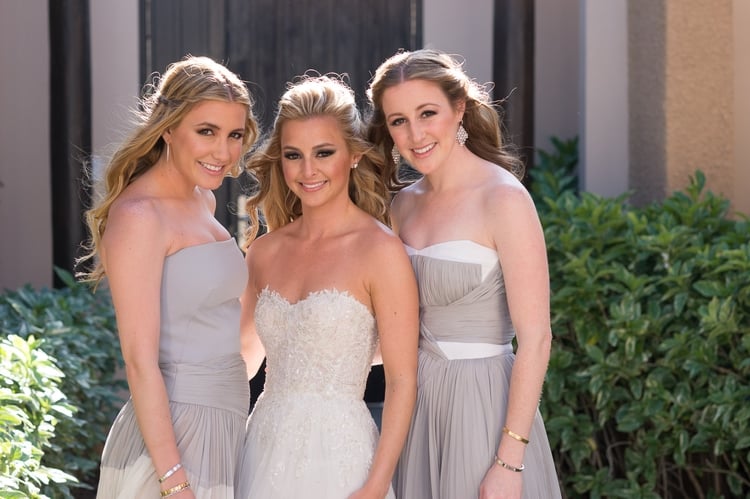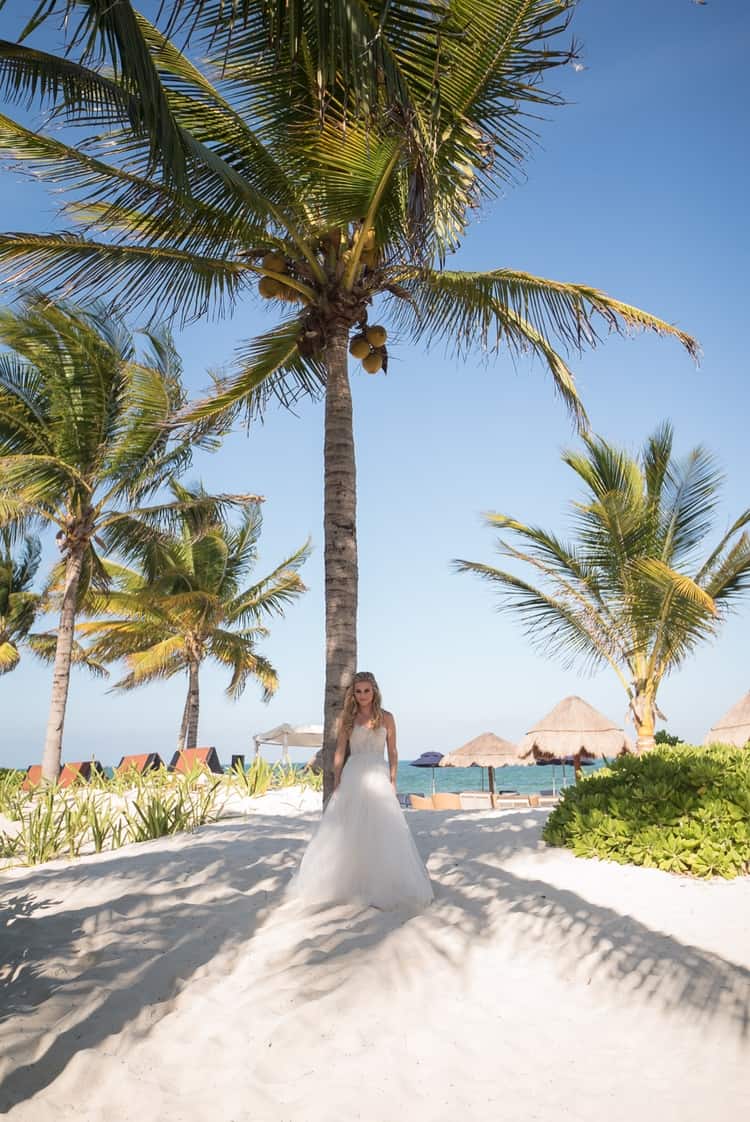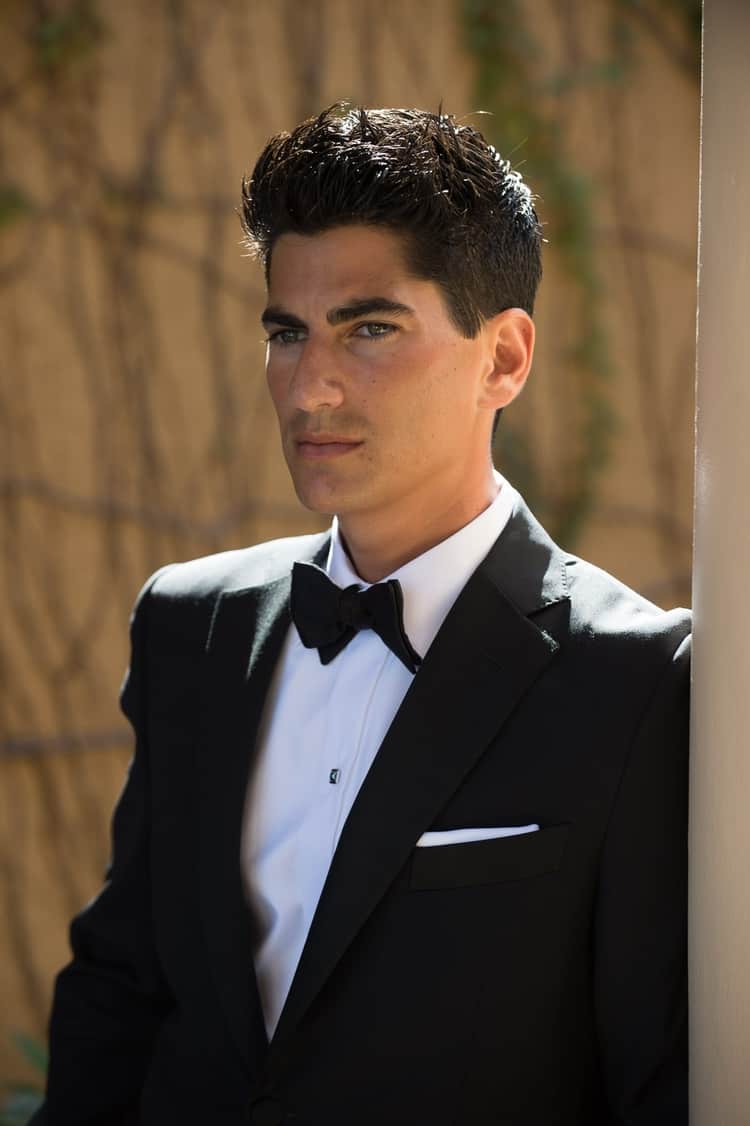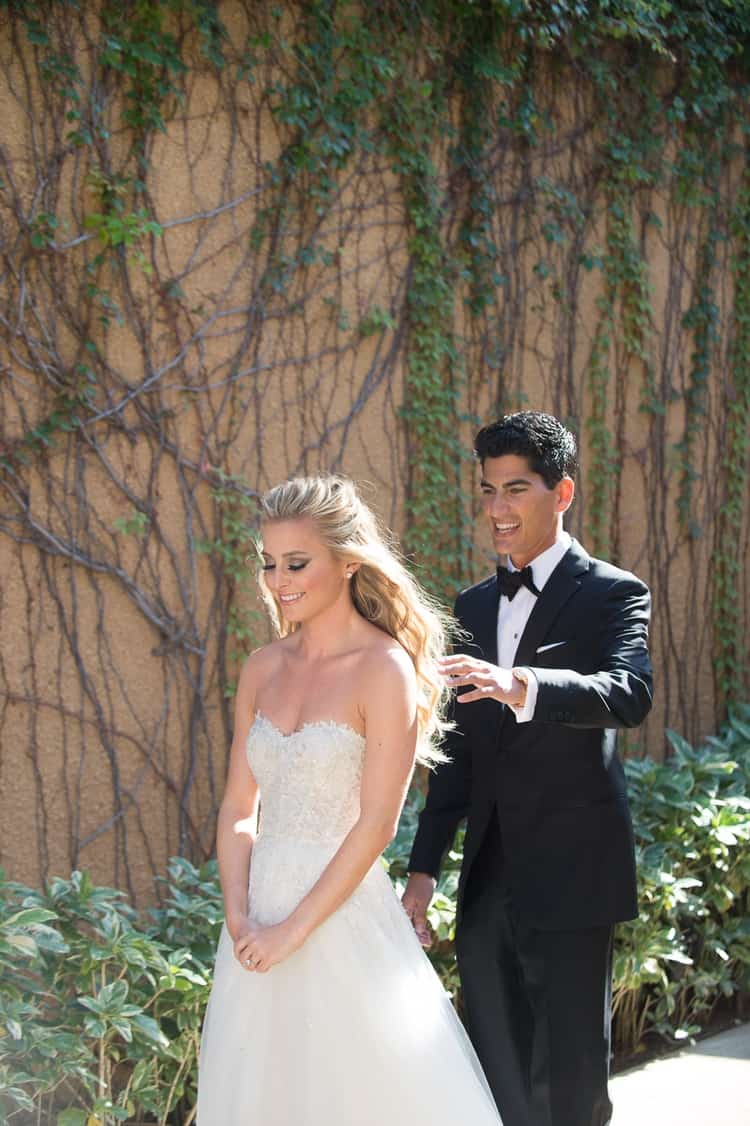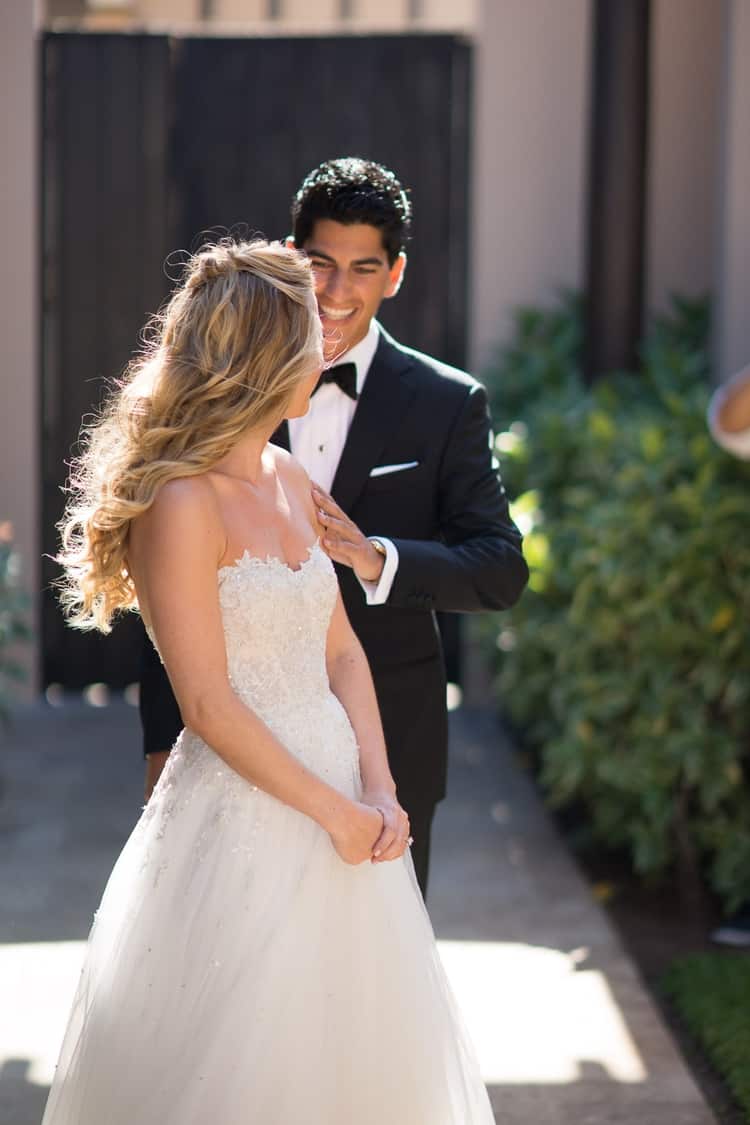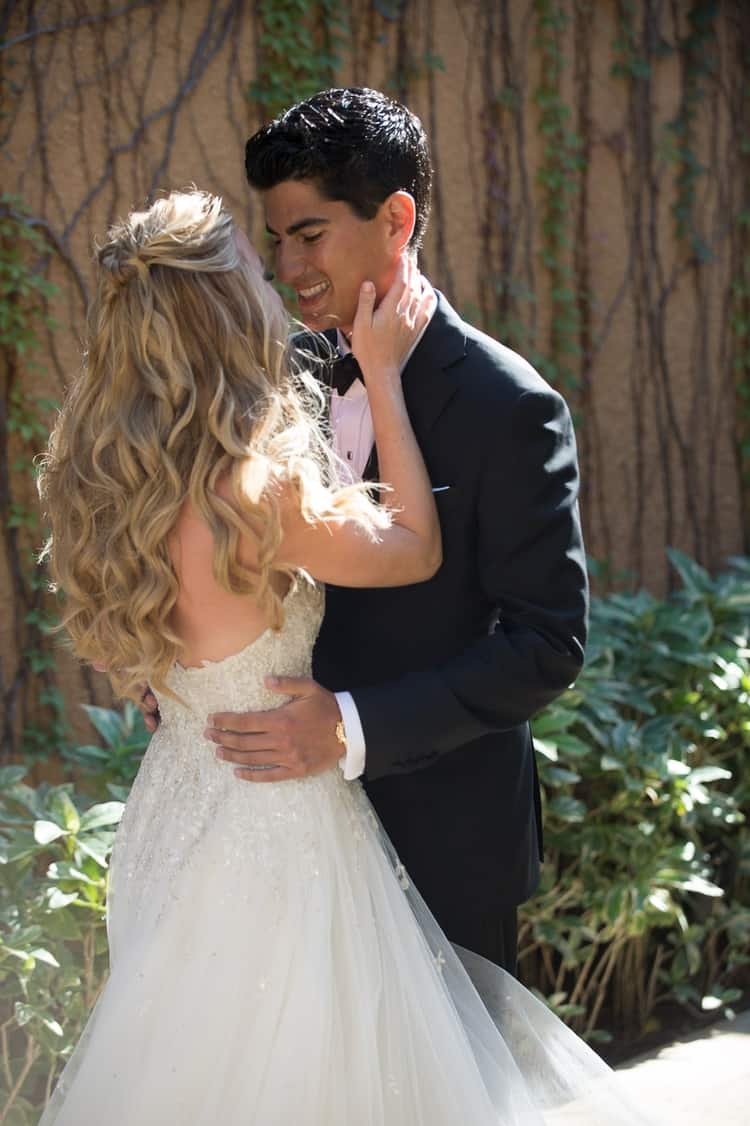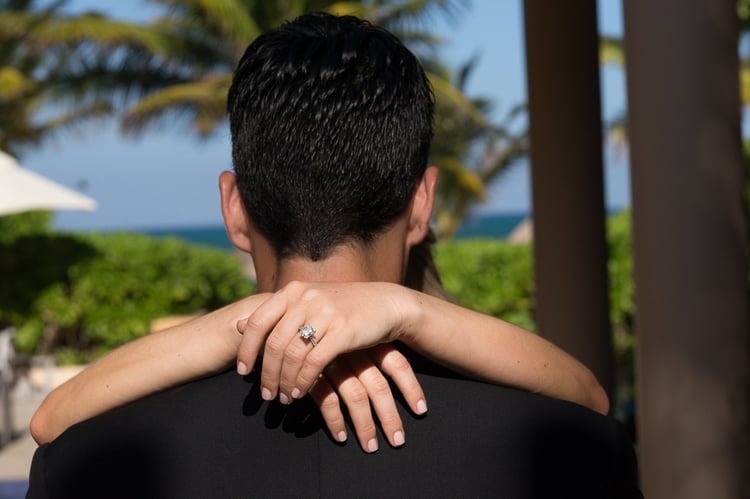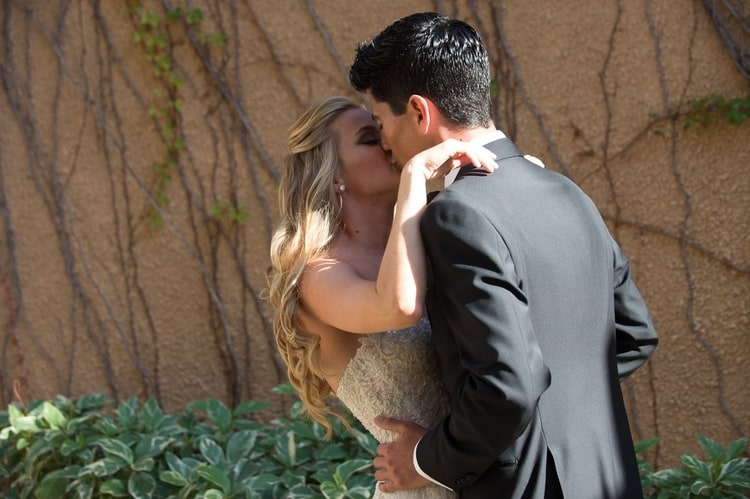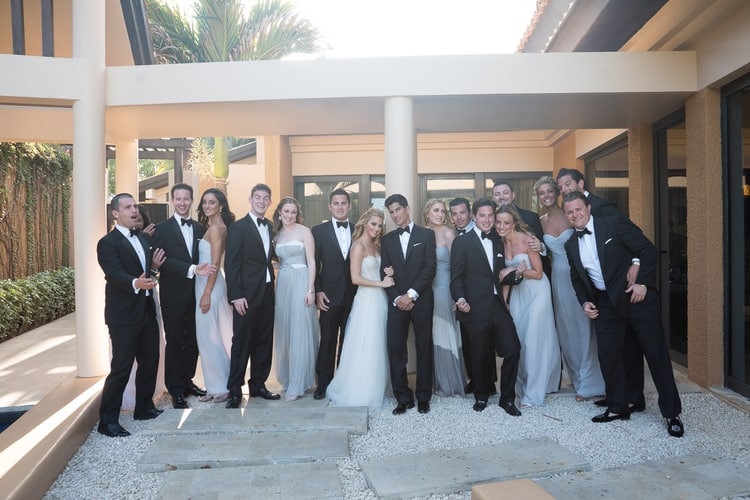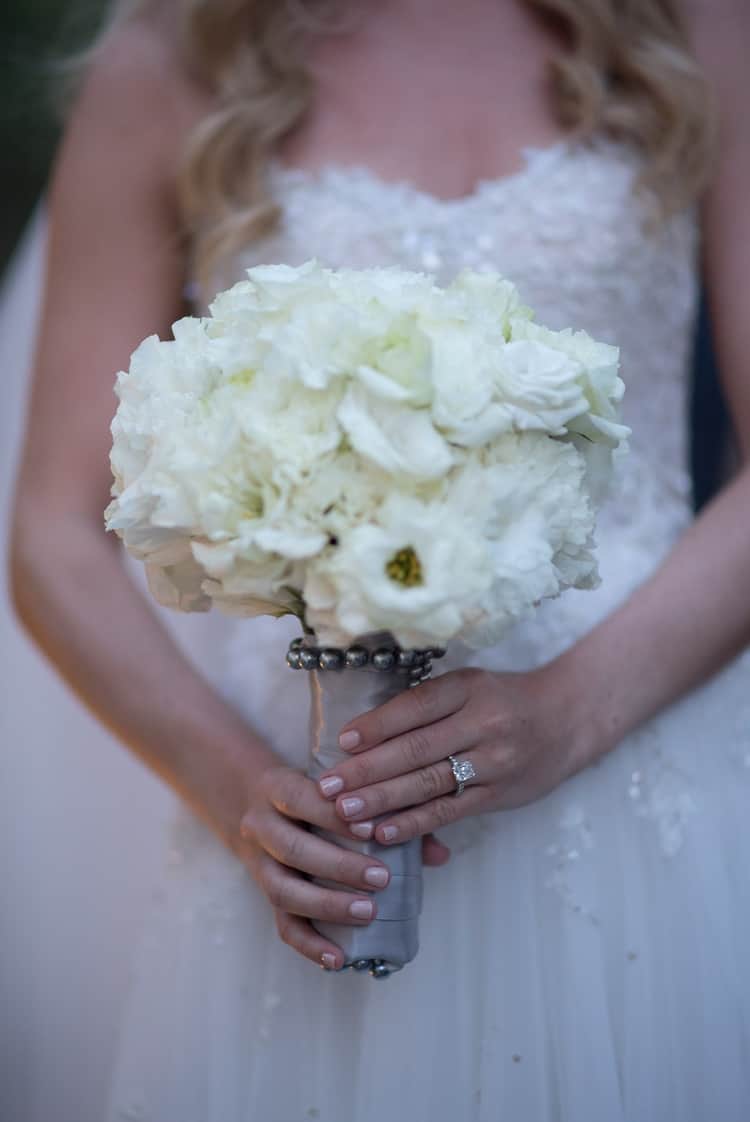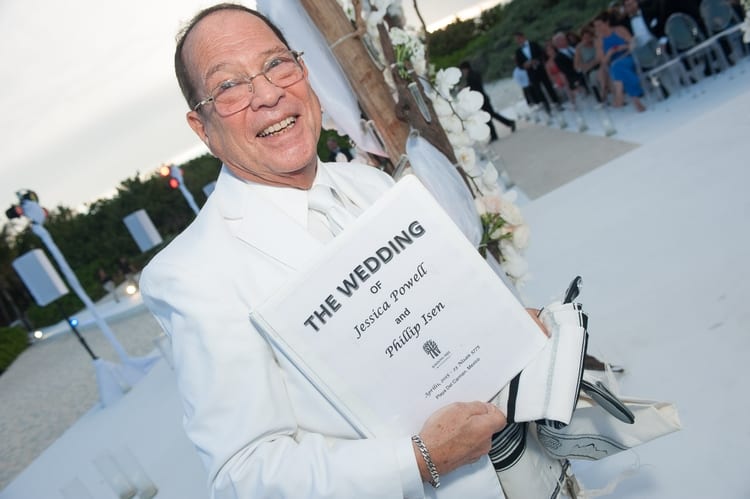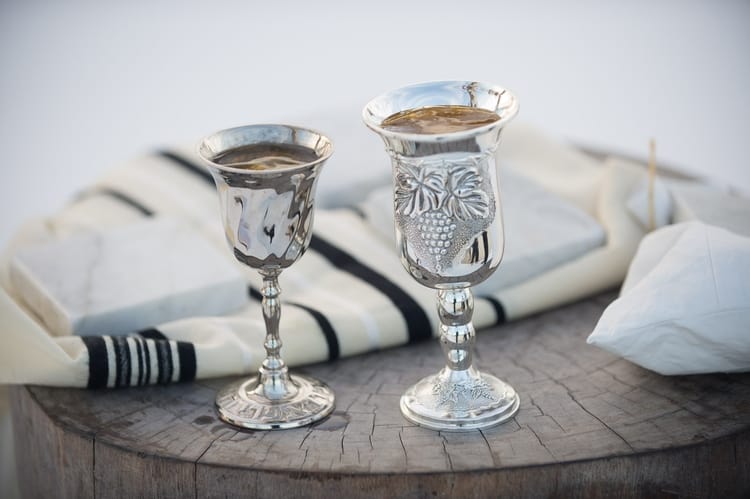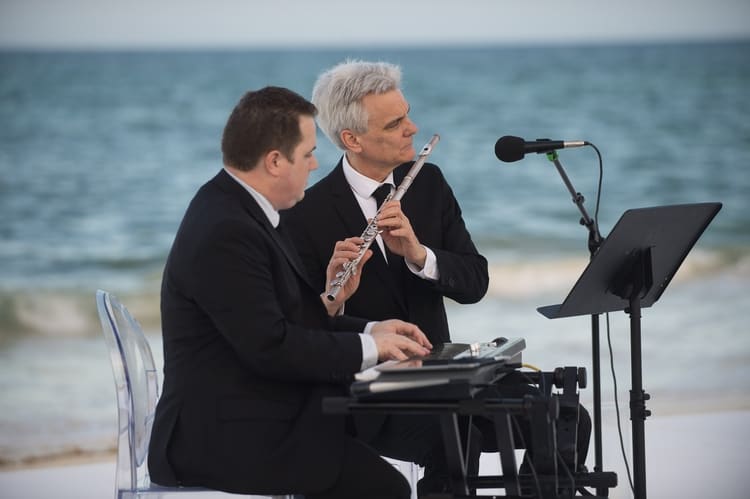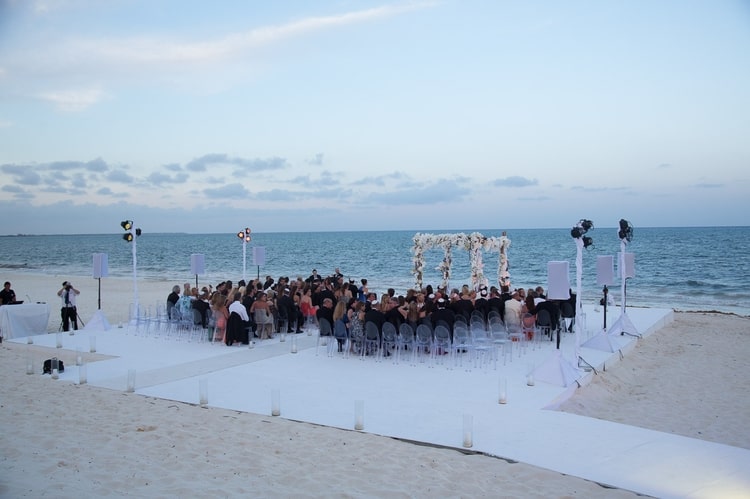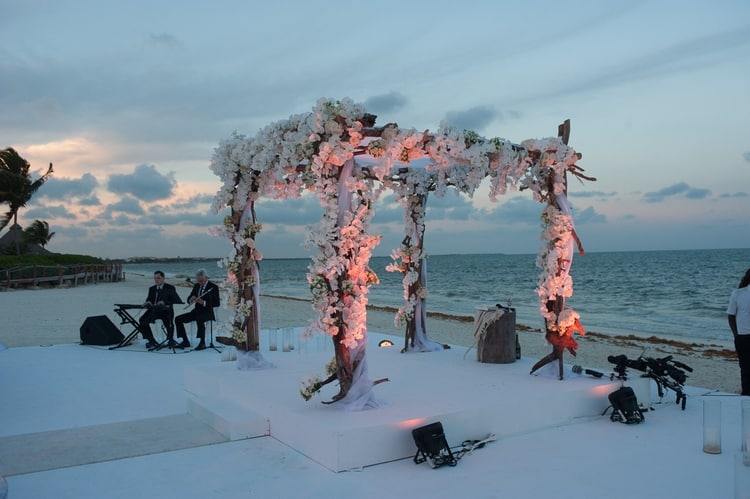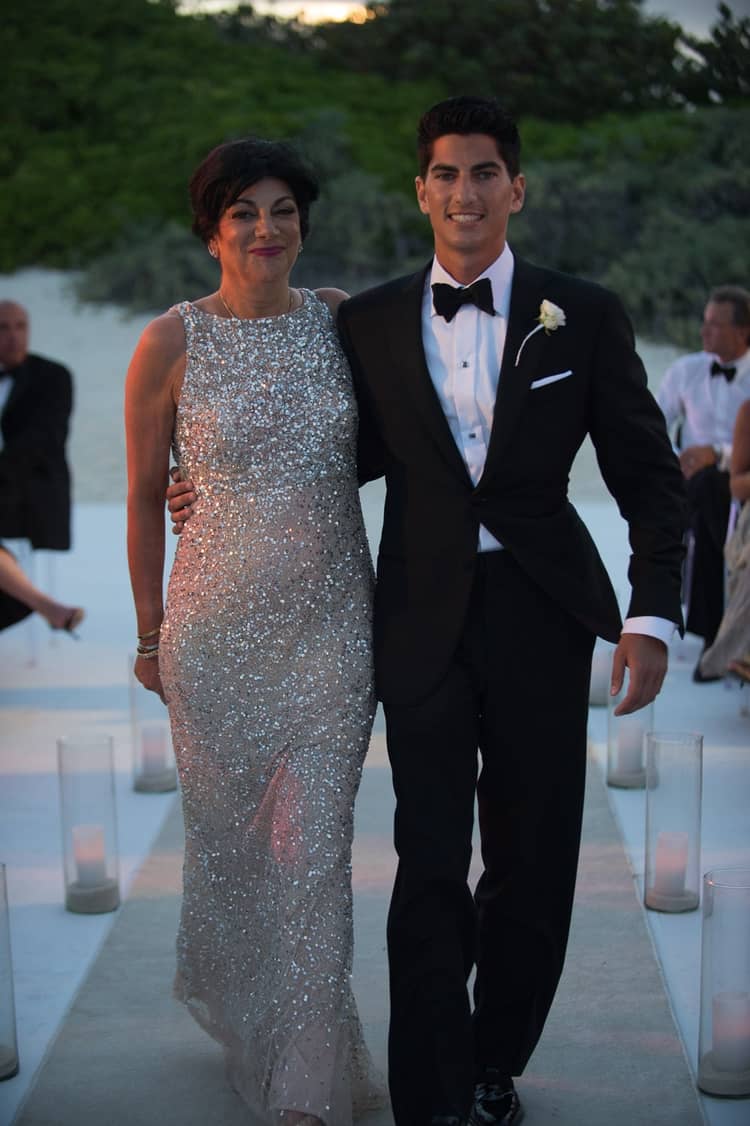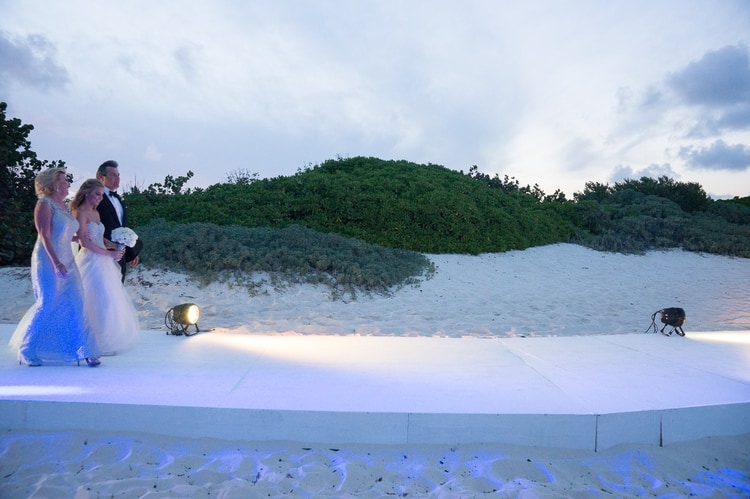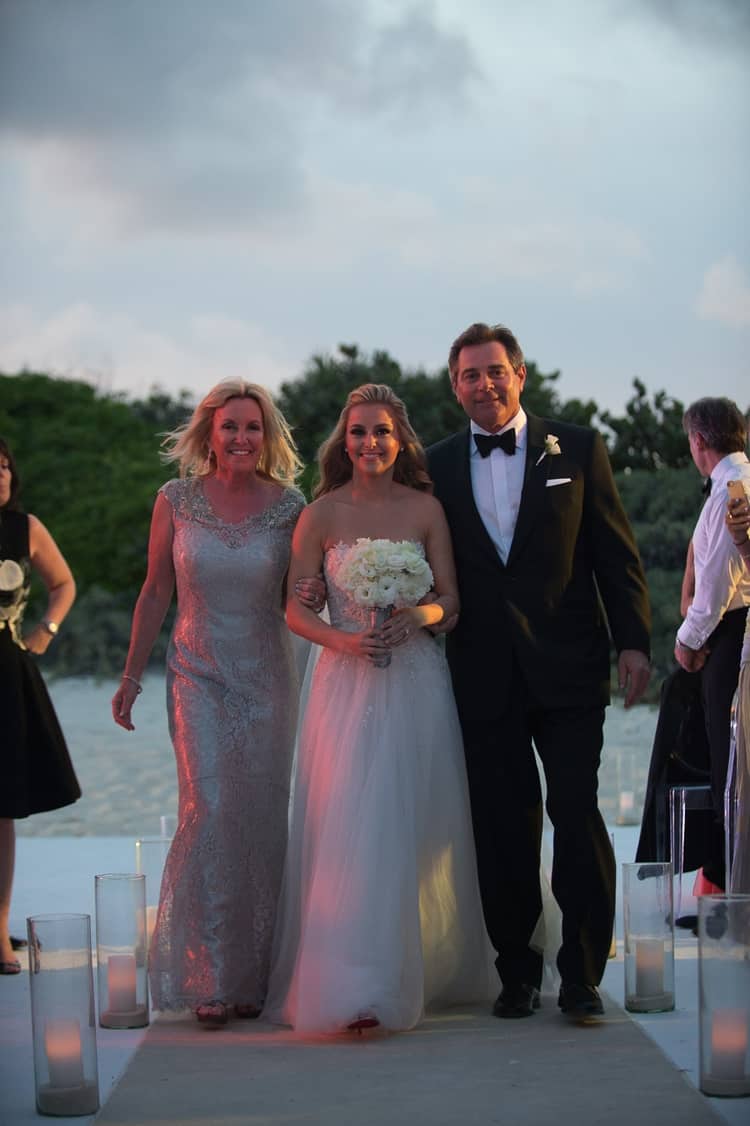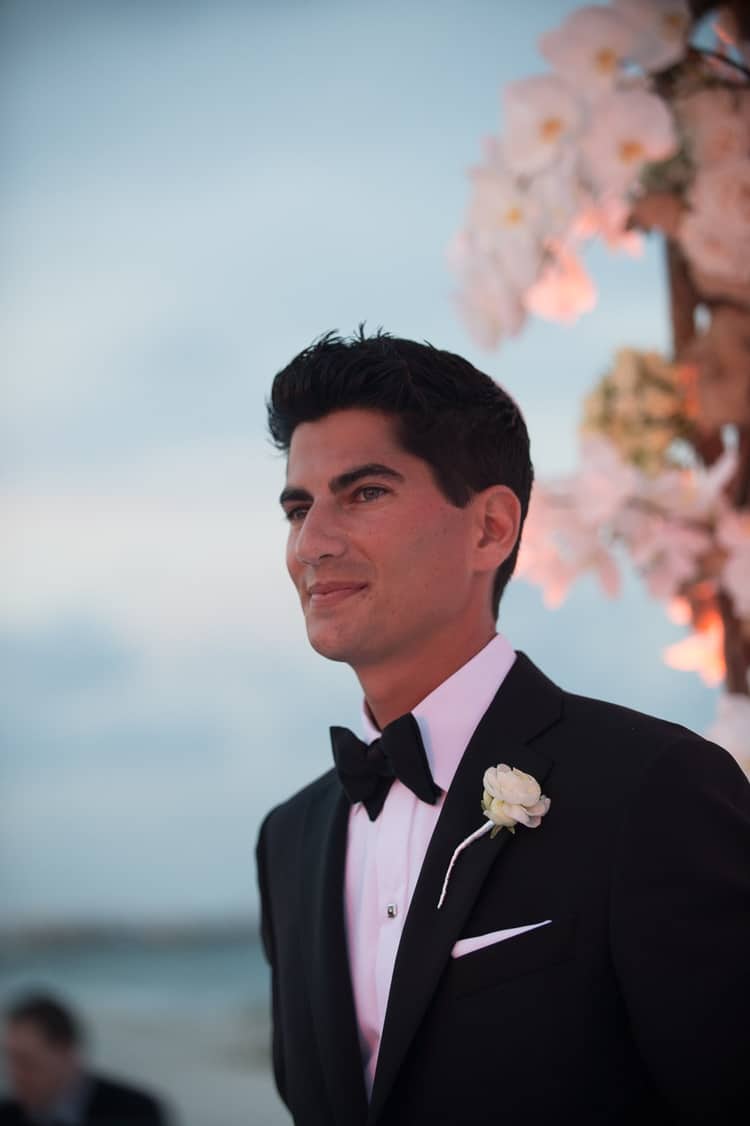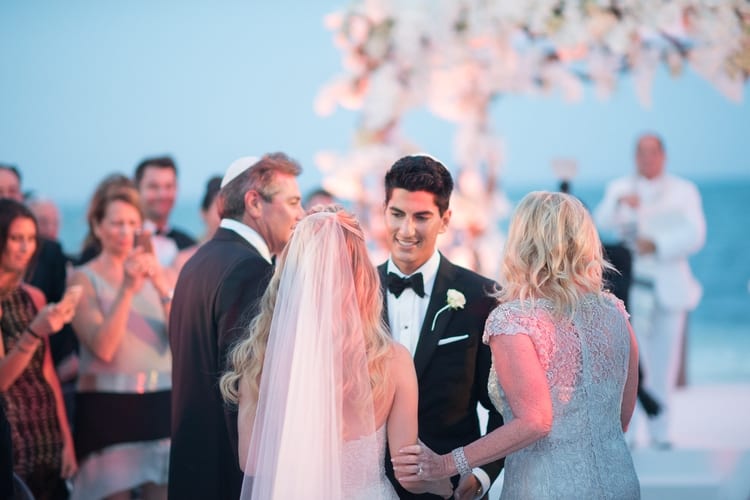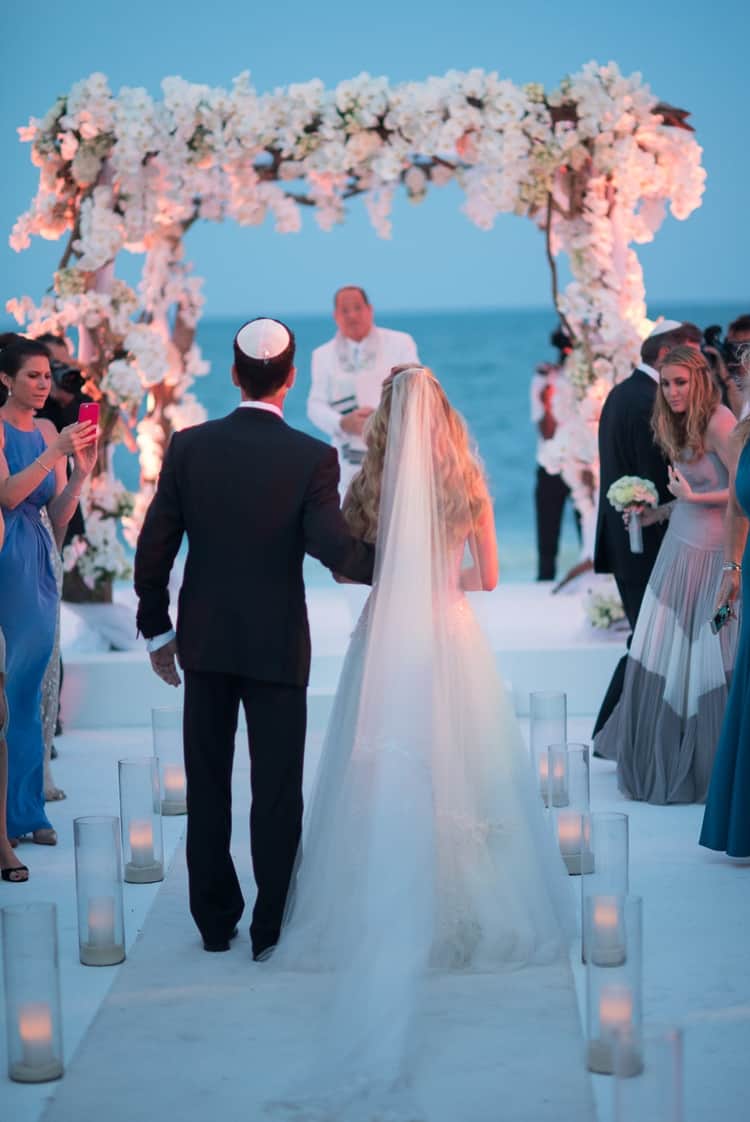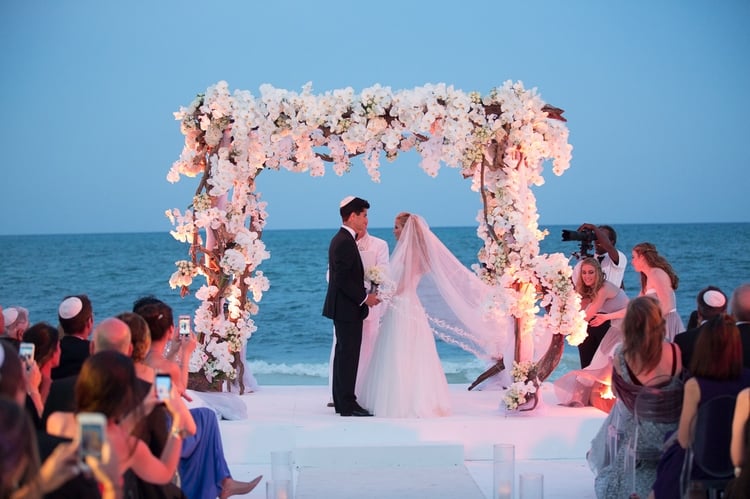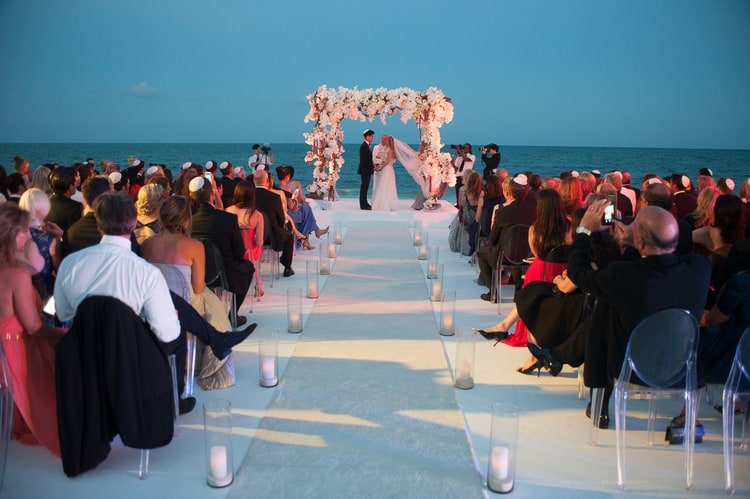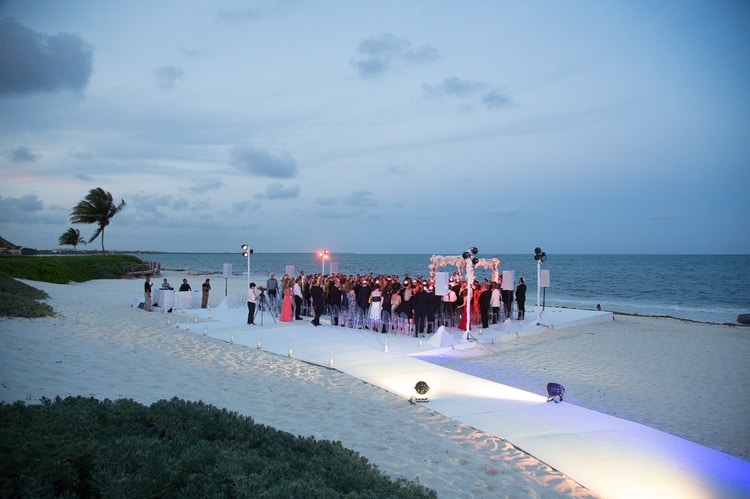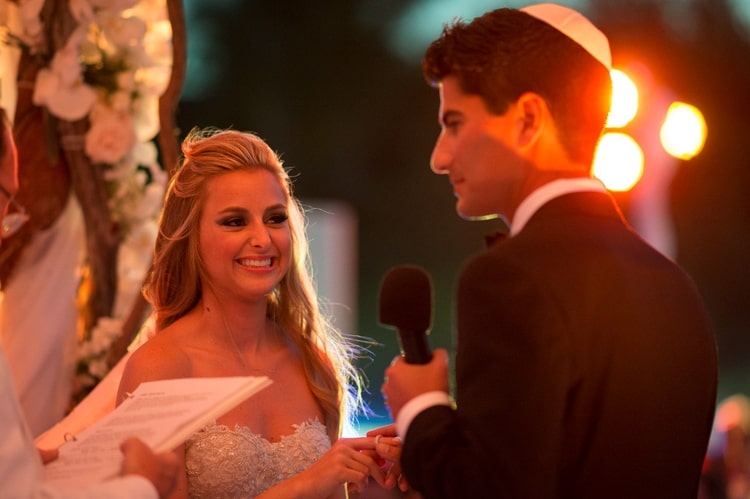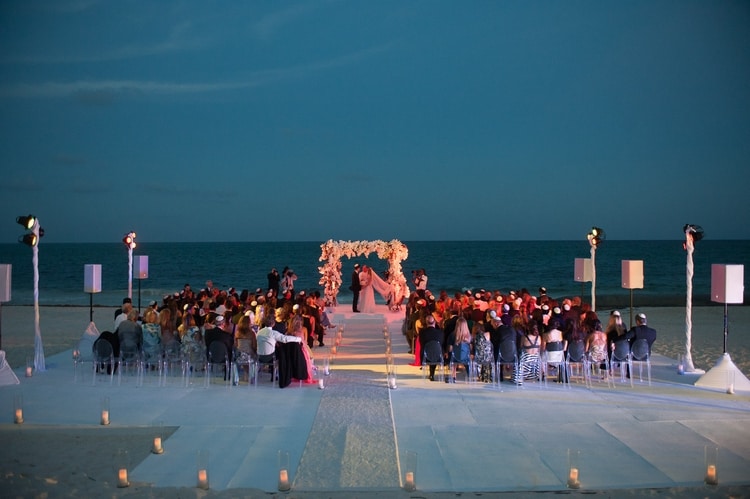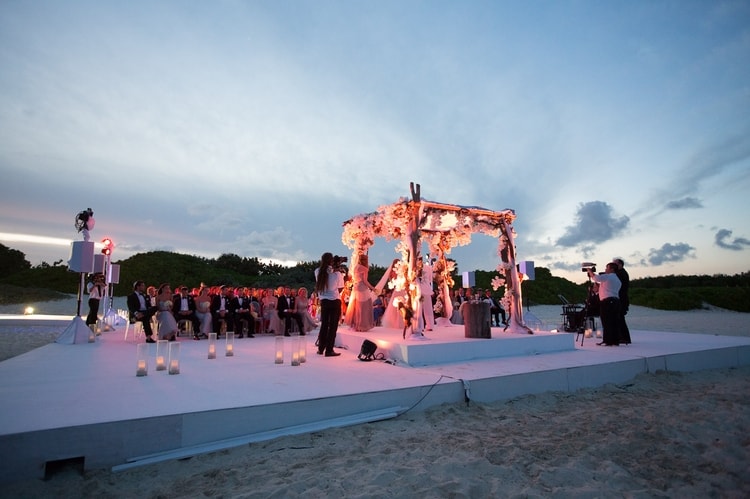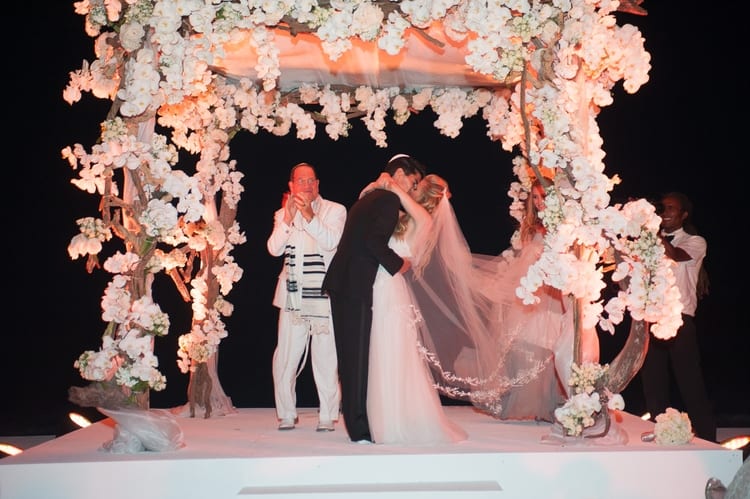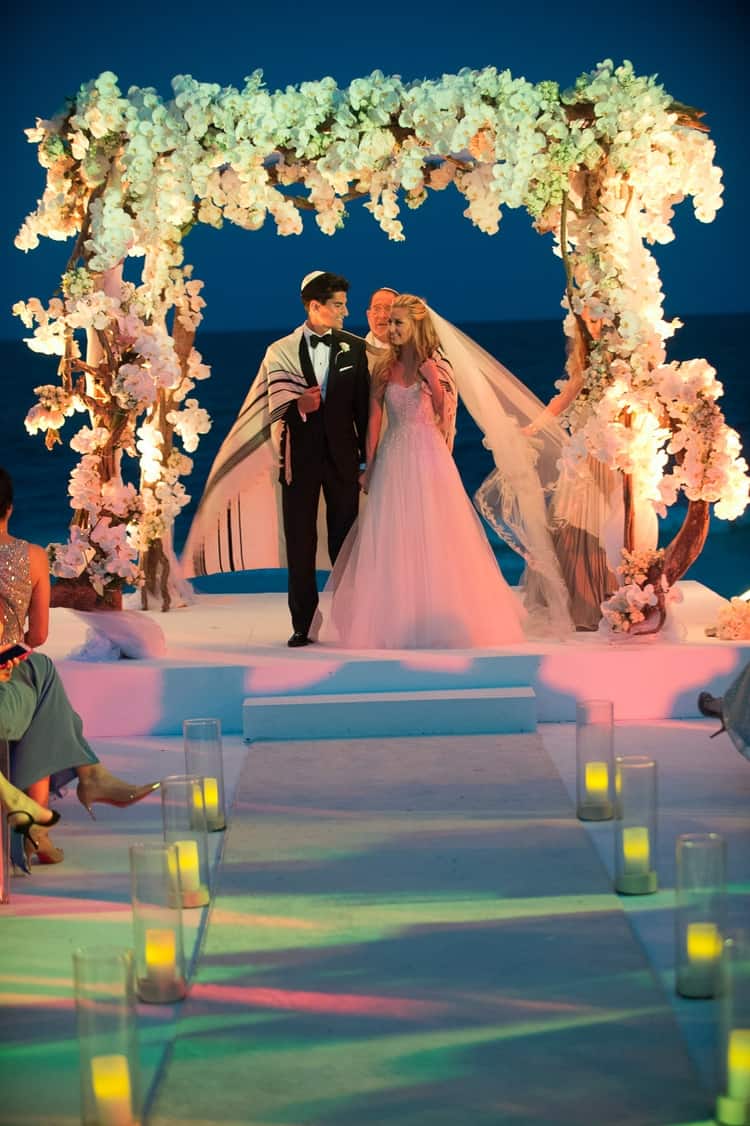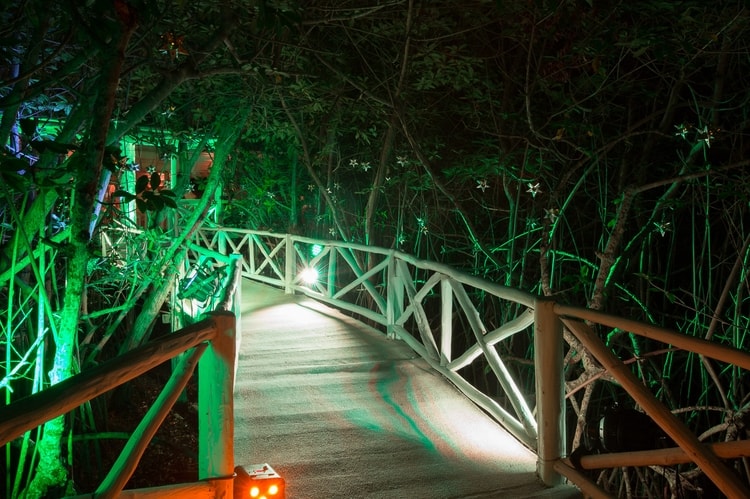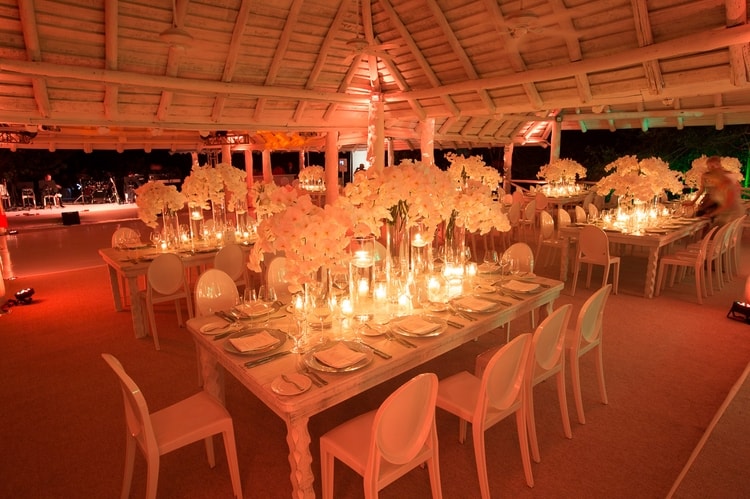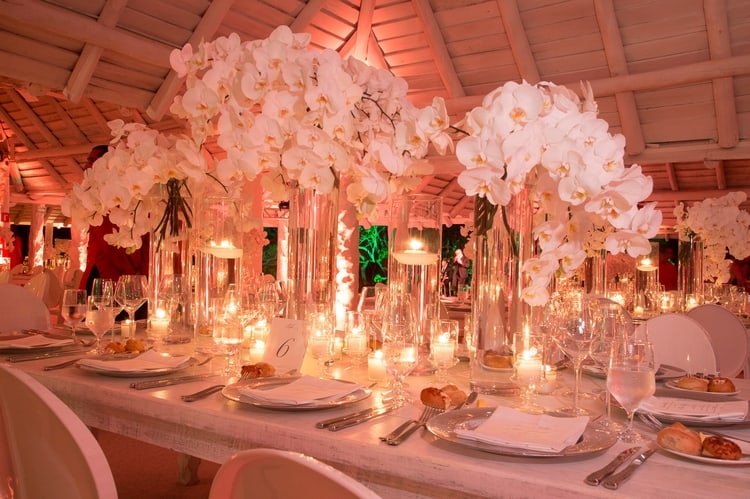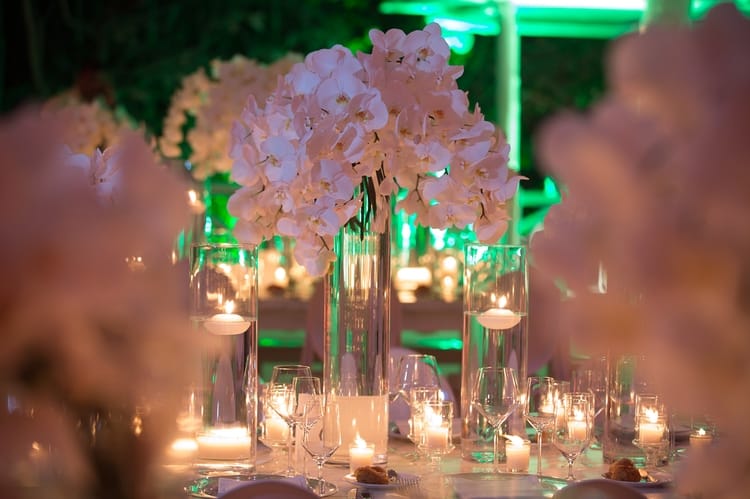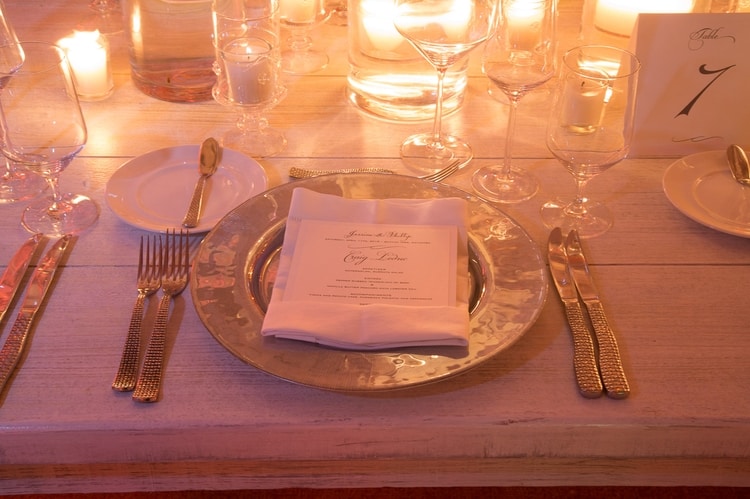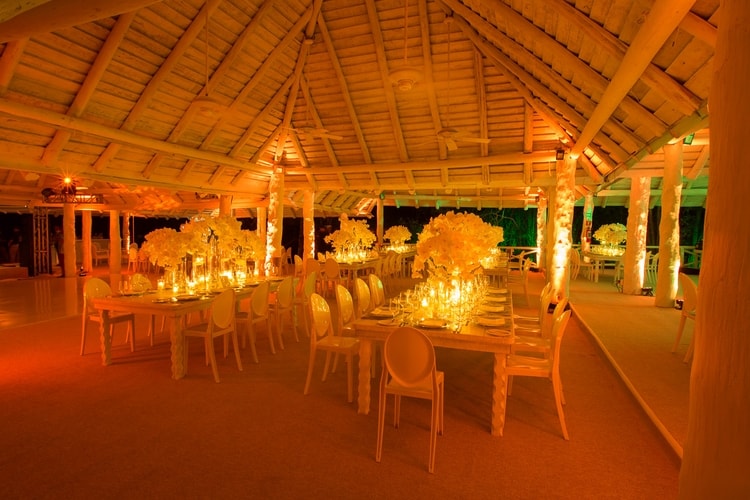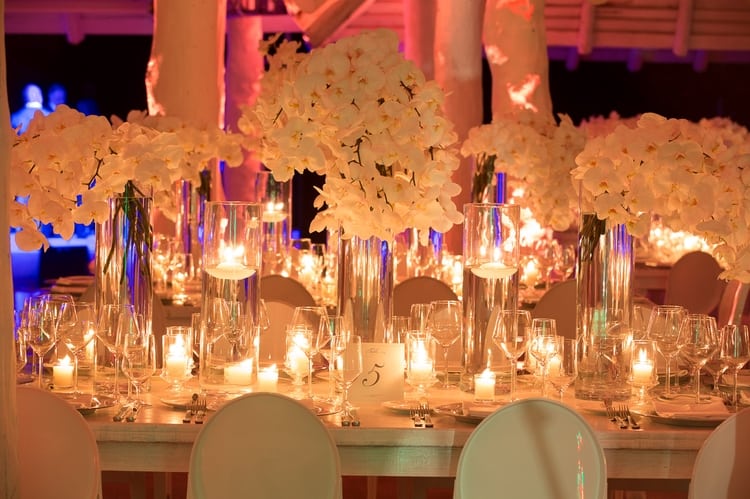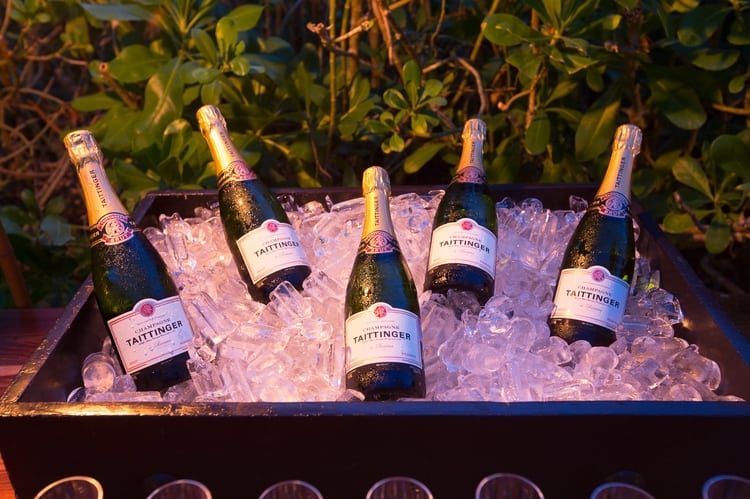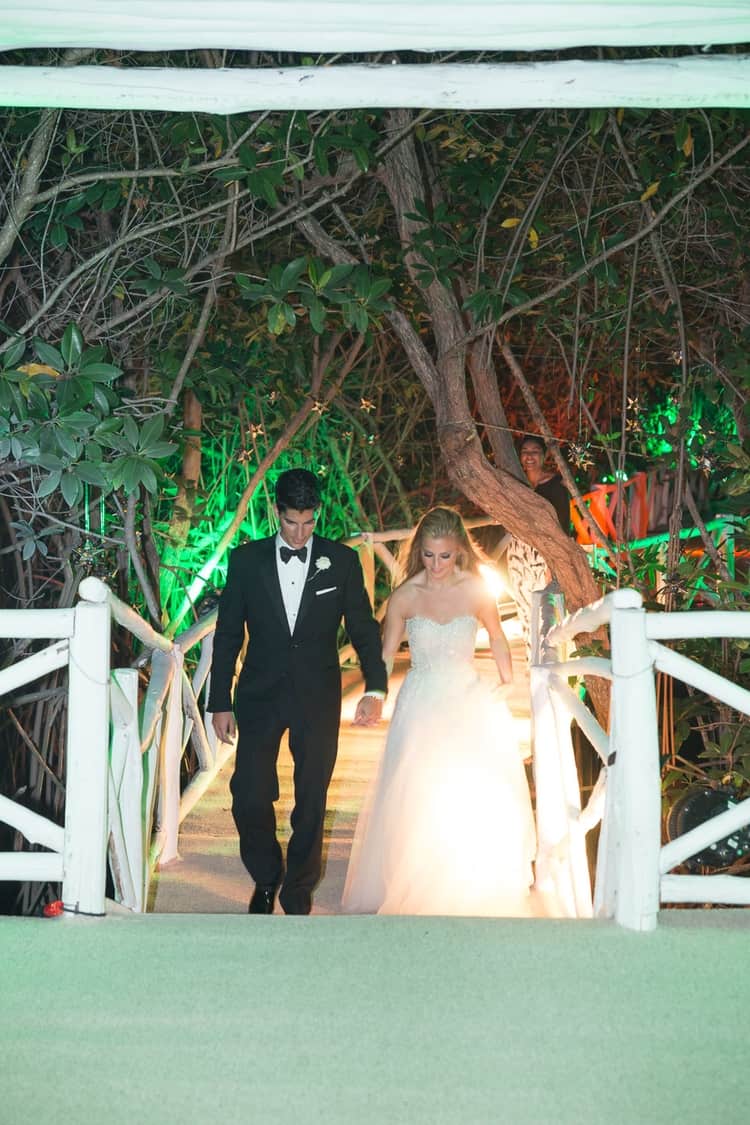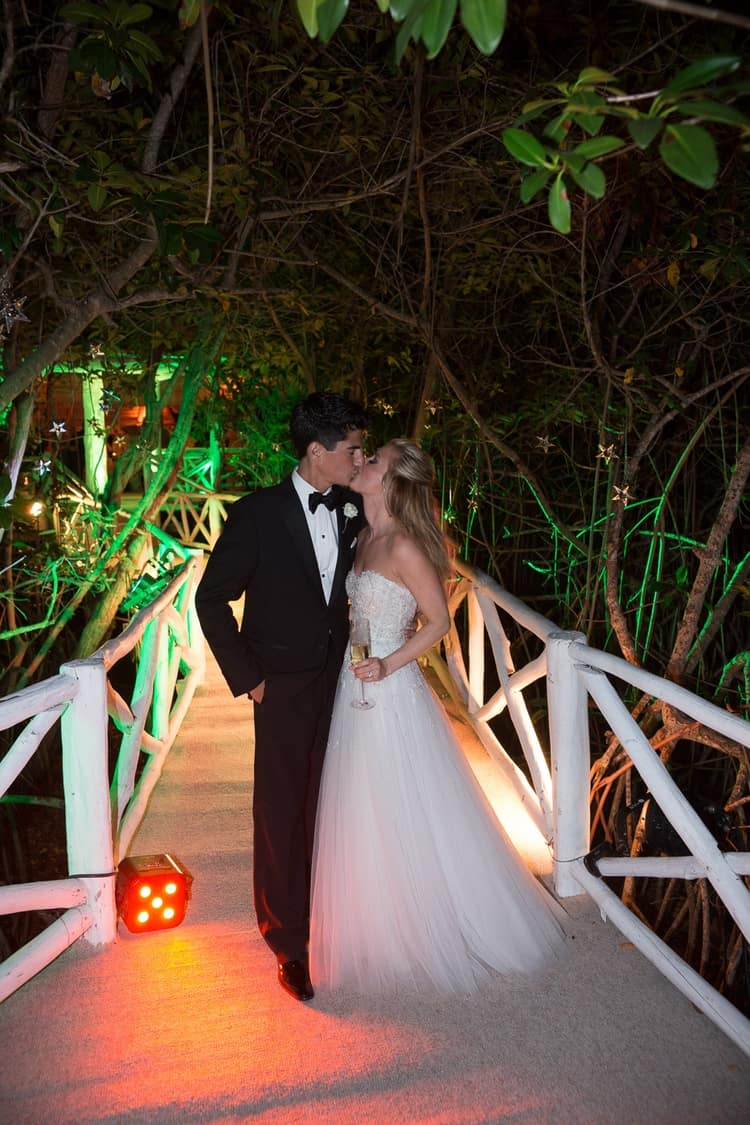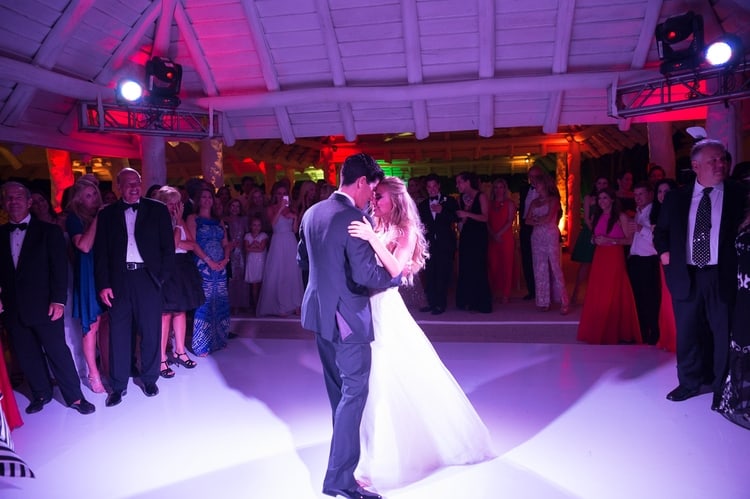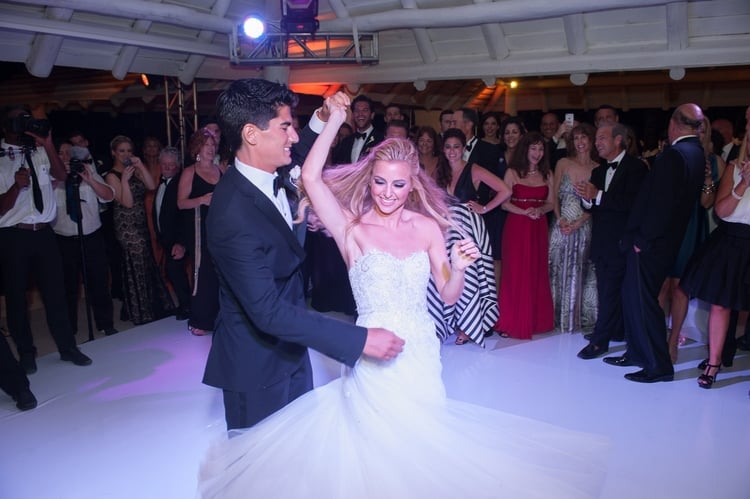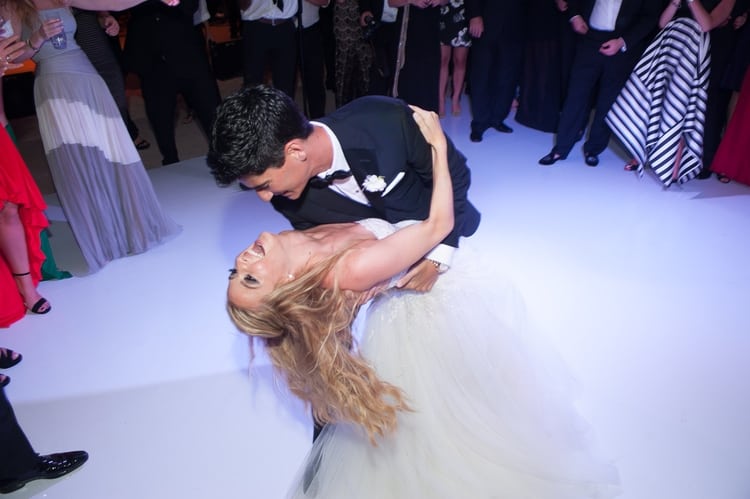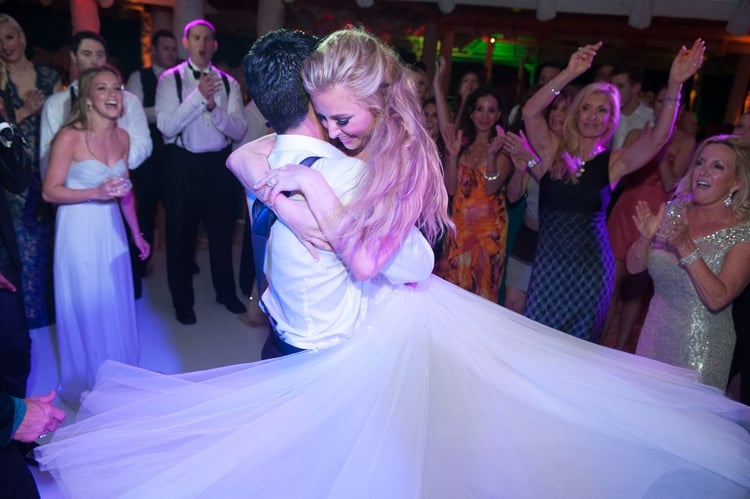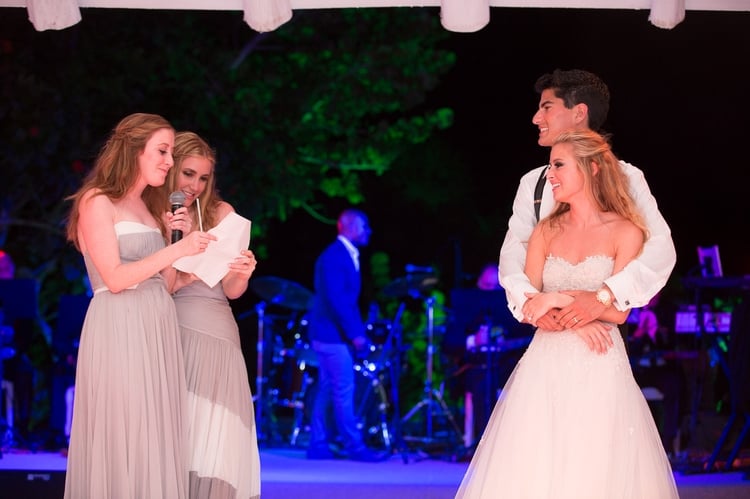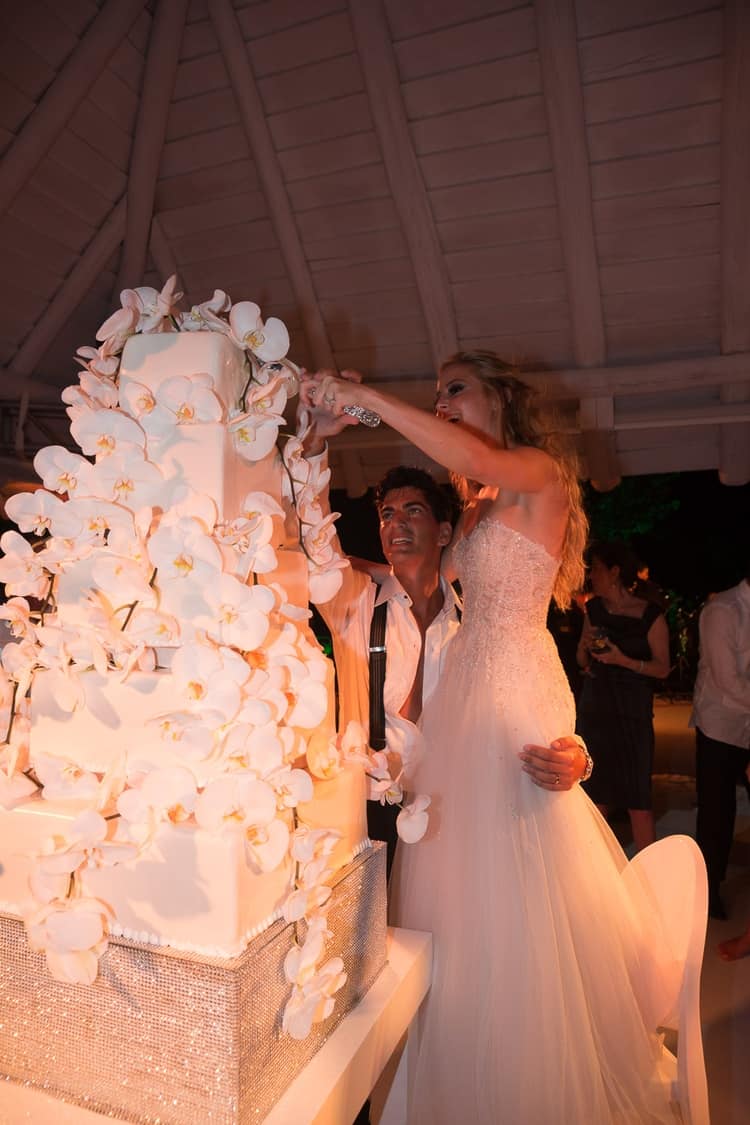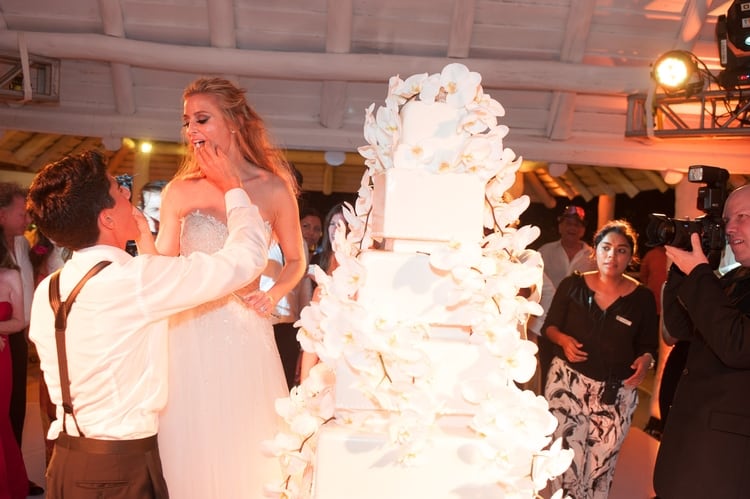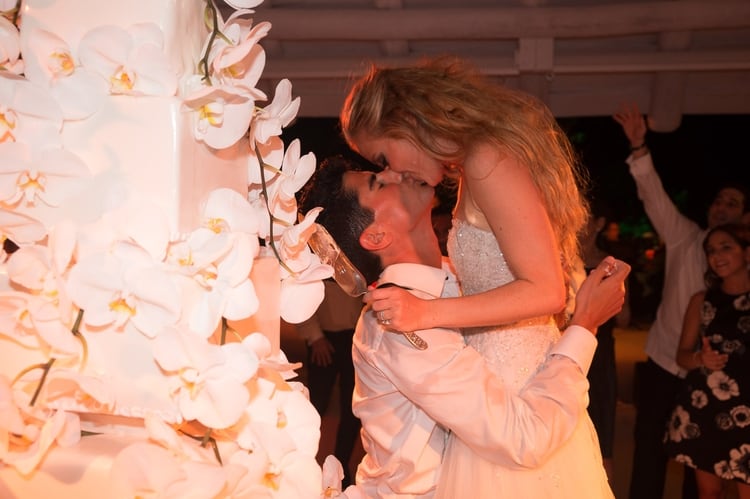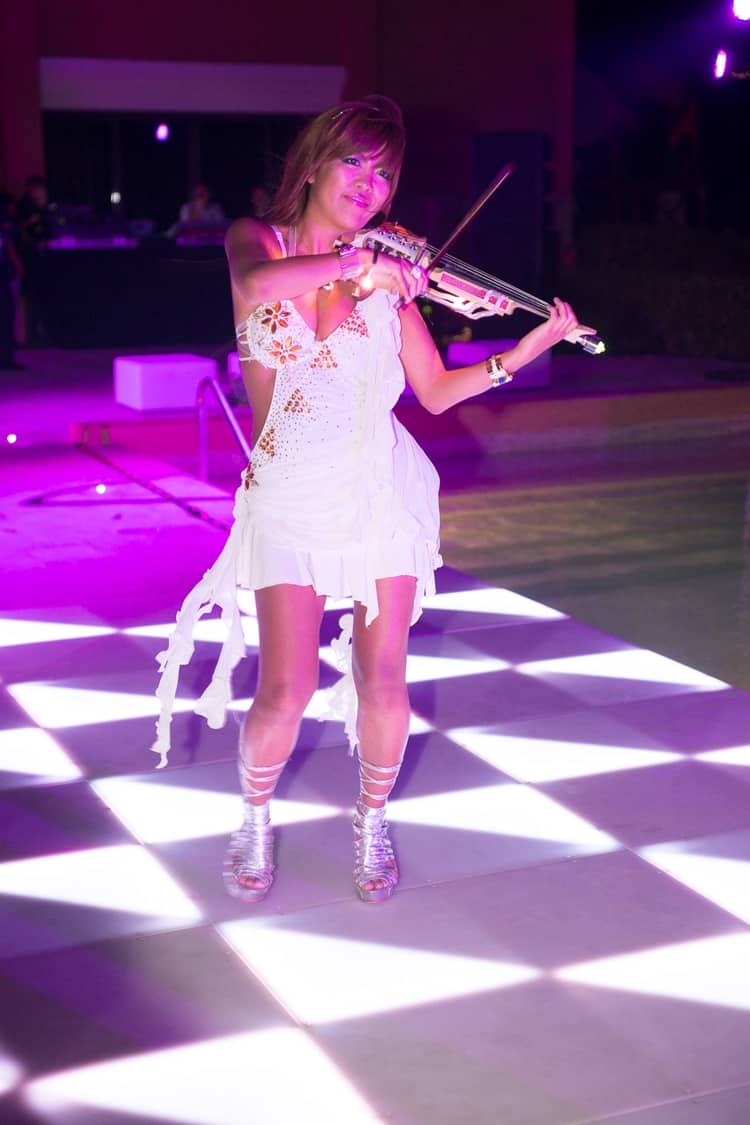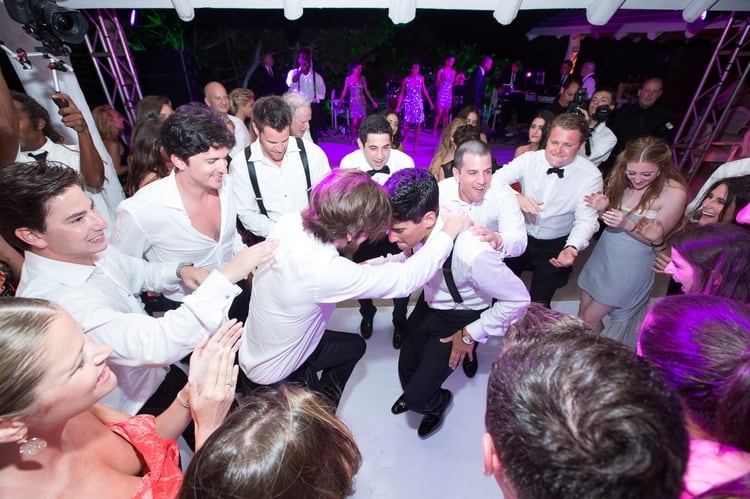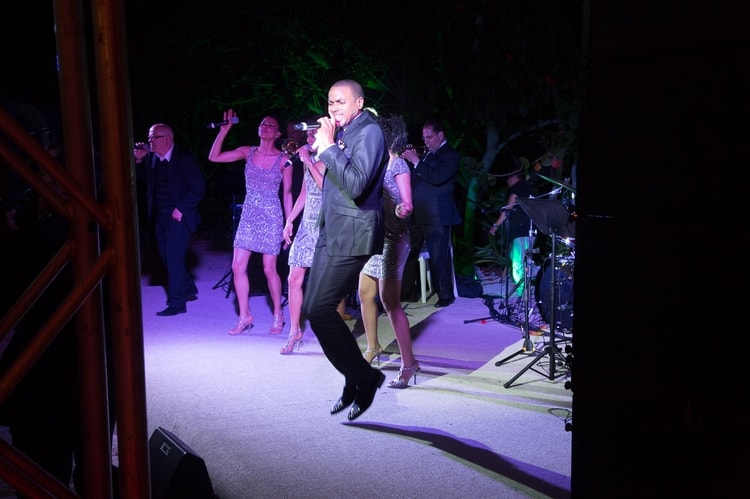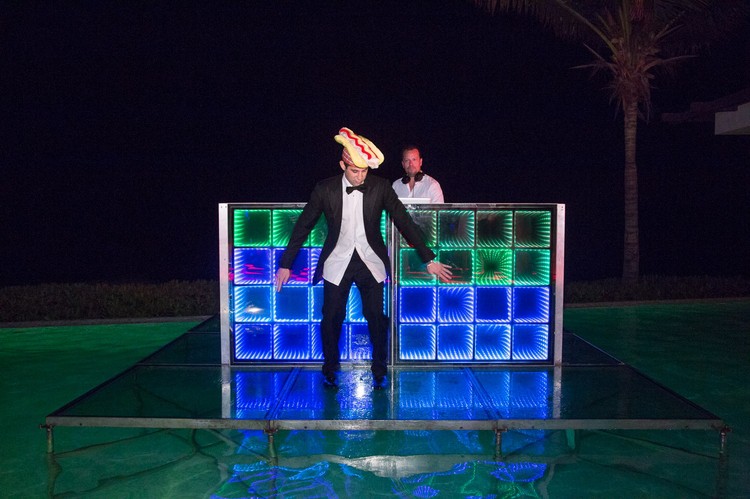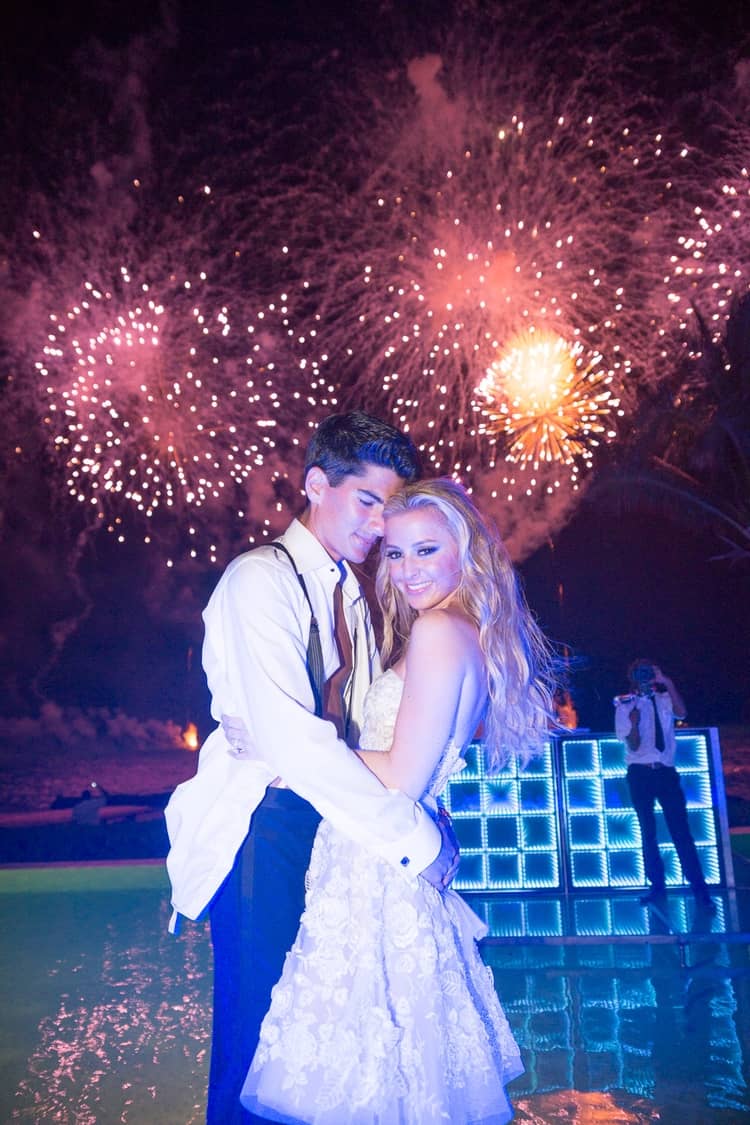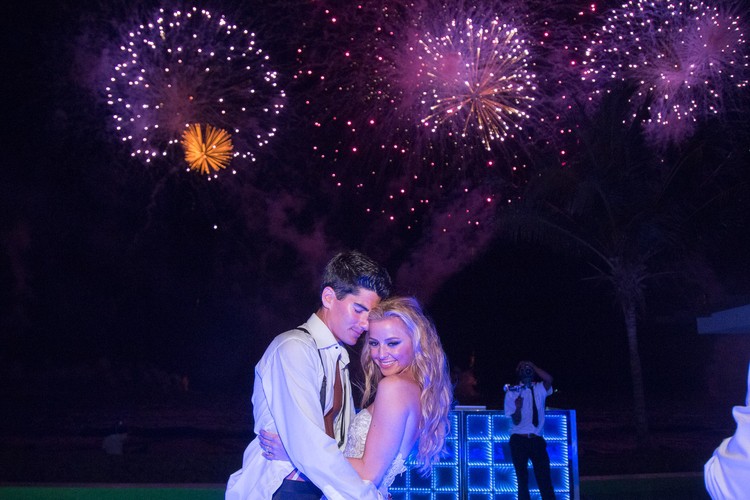 Vendors:
Photographer: 5th avenue digital
Event Planner: By Robin
Reception Venue: Banyan Tree Mayakoba
Featured:

New Orleans Destination Weddings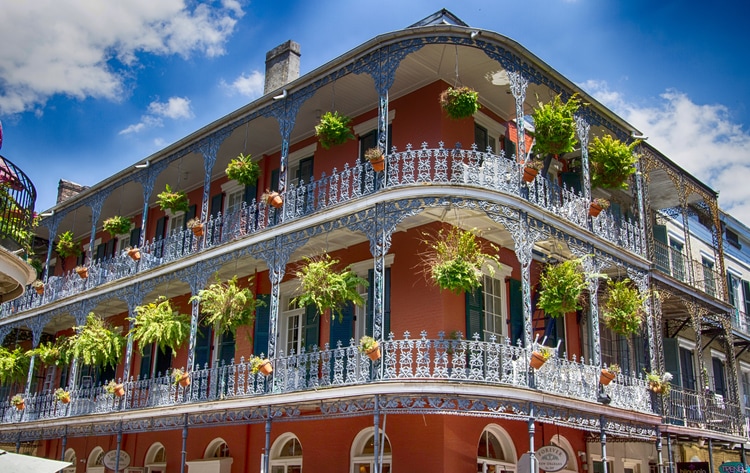 Here at Destination Wedding Details, we've seen it all: weddings at the beach, in the mountains, in the desert, and in pretty much every country. ALL beautiful, mind you… but through our years of observing what exactly makes for a GREAT wedding, we've surmised this: it must be FUN for you and your guests. So, ask yourself this: what city is more fun than New Orleans? Read our full post to discover when, where and how to get married in NOLA.
Featured:

Destination Wedding Invitations in a Bottle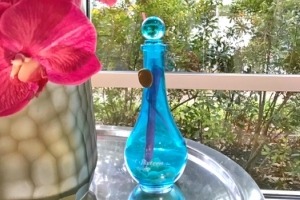 How do you tell your guests they're about to embark on the most magical trip of their lives? With the most unique beach wedding invitations, of course! We got these stunning "Invitations in a Bottle" sent to us in the mail and were blown away! This is probably the most fun way to set the tone and make an impression when you announce your destination wedding.