As you're about to see, sometimes it's not necessary to travel far for the beach wedding of your dreams. We have some pretty amazing beaches right here in the U.S. And not just in California, Hawaii and Florida. This here is a styled shoot for a beach elopement in South Carolina. I was pretty impressed as I browsed through these stunning photos. With sand so white that it looks almost like snow, and one of the most spectacular sunrises I've ever seen, you wouldn't even need much in the way of décor. Thank you so much to the photographer, Captured by Kaitlin Rose for sharing these gorgeous photos with us. Enjoy!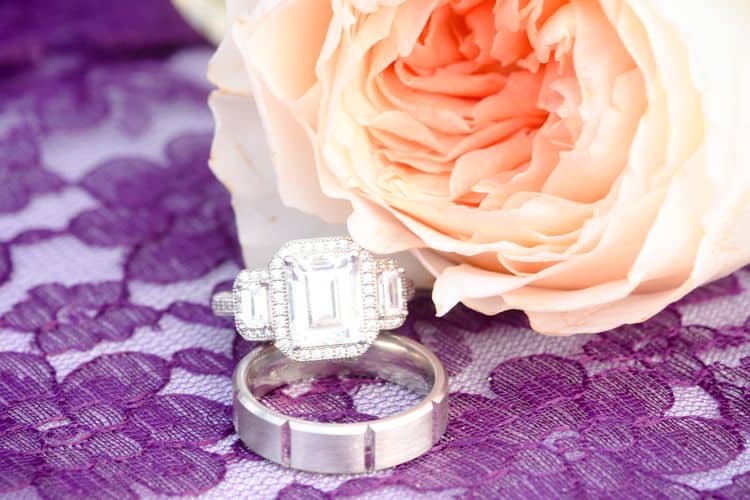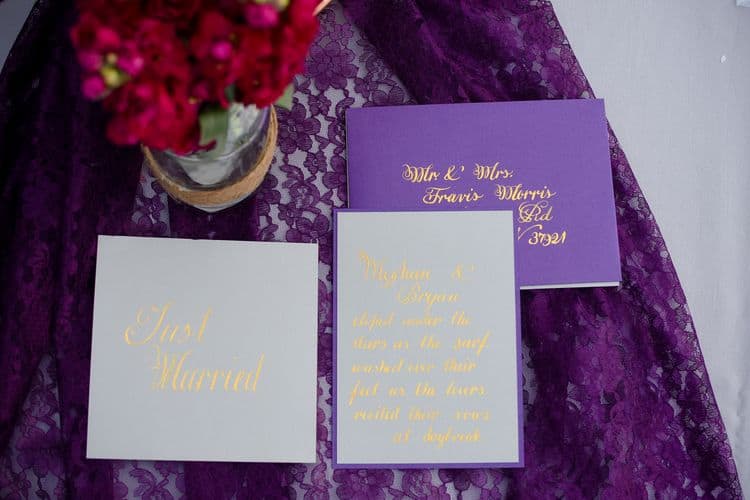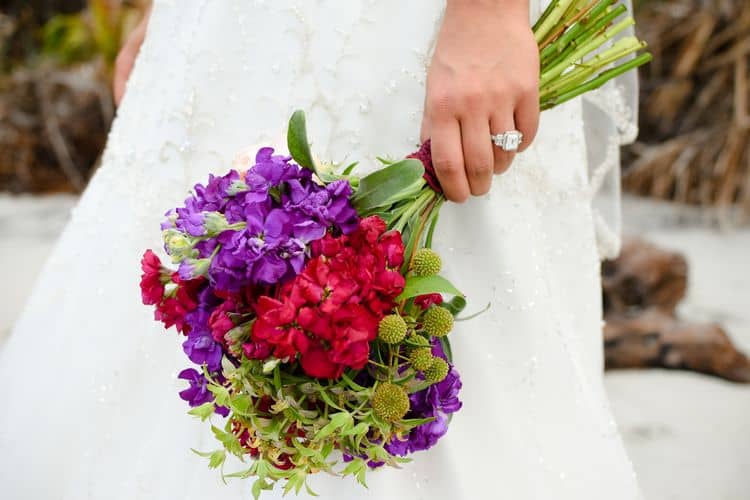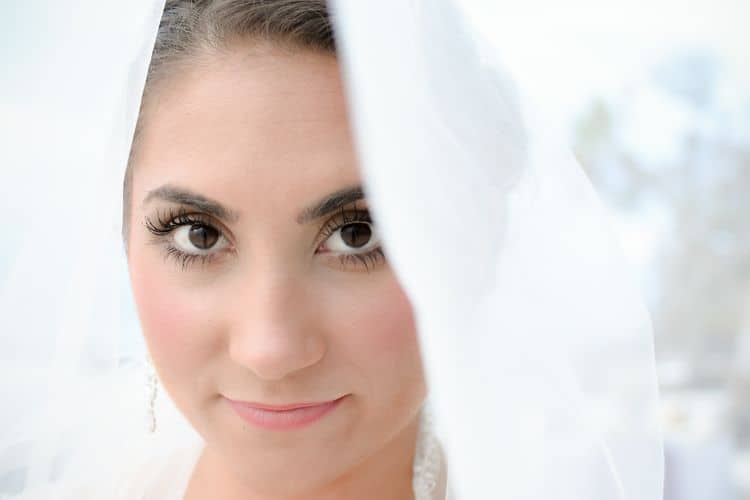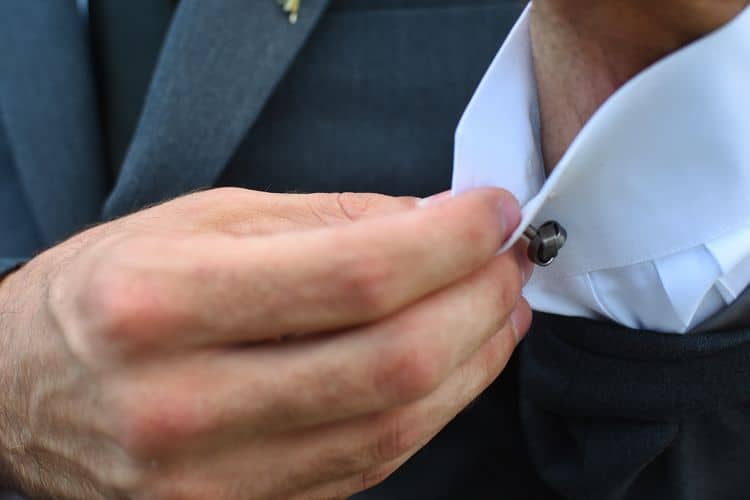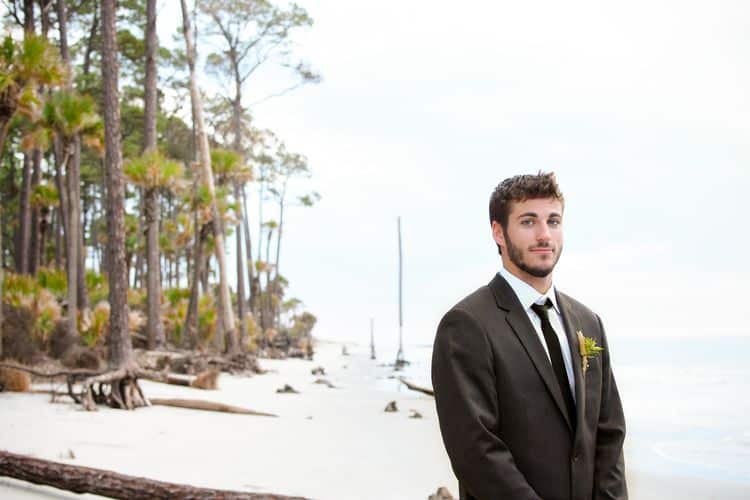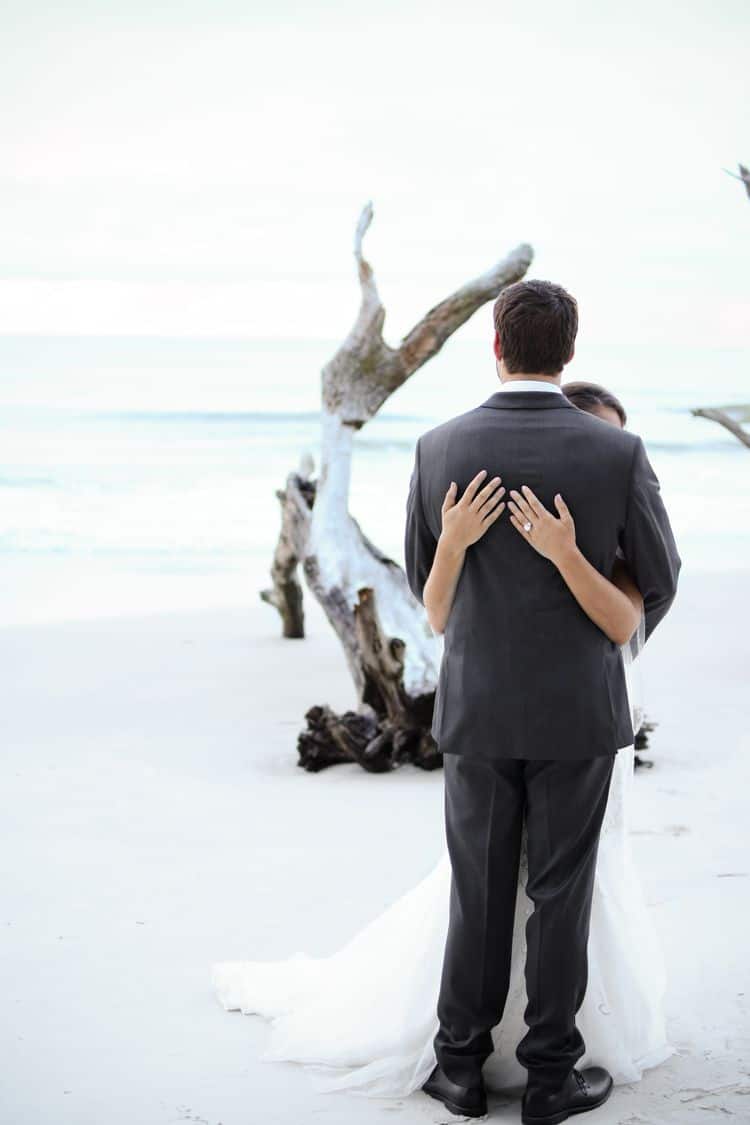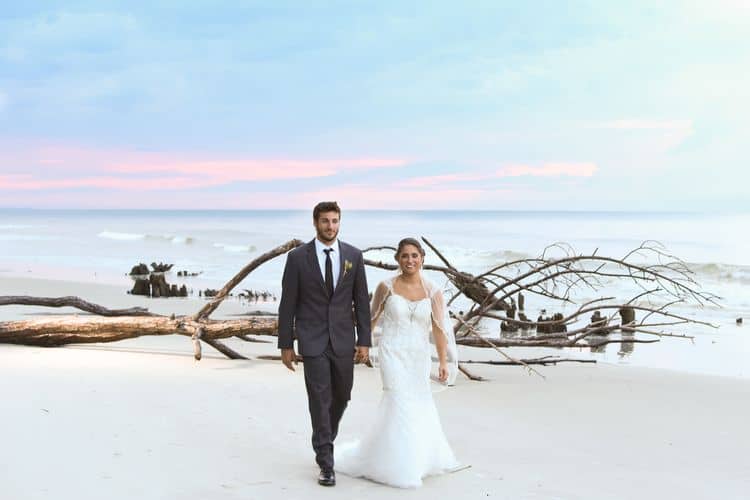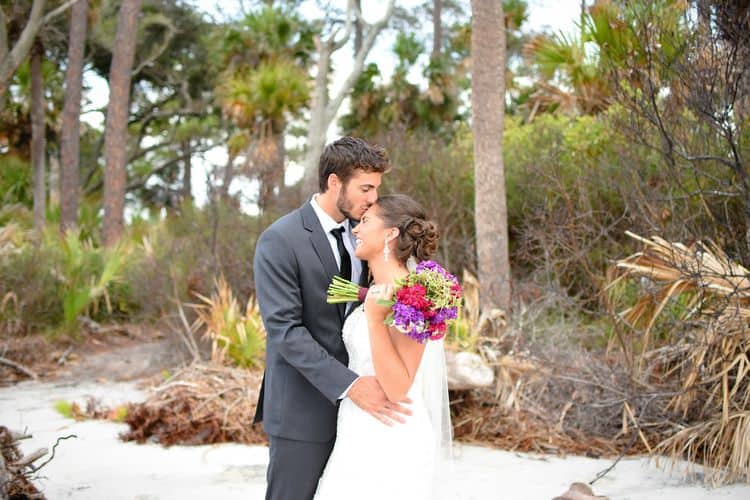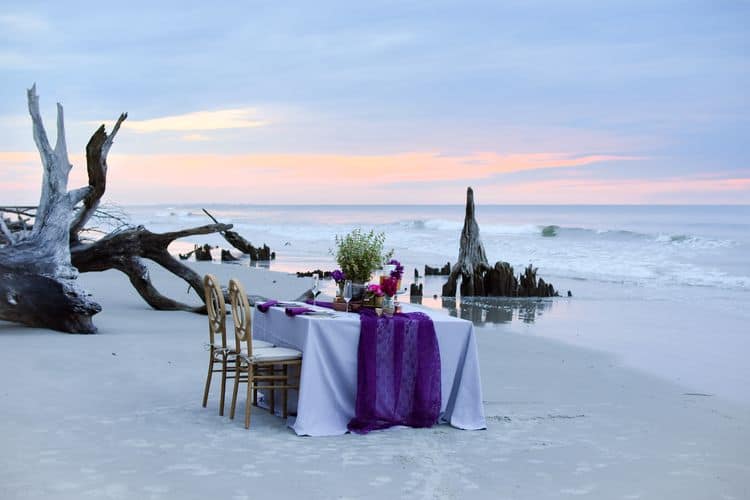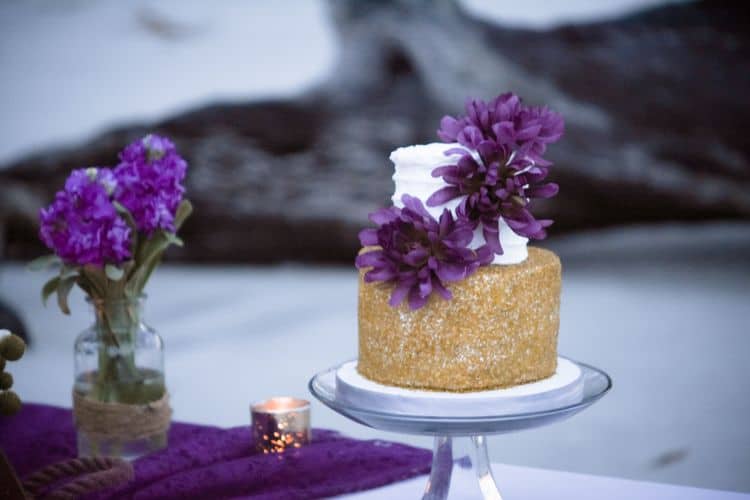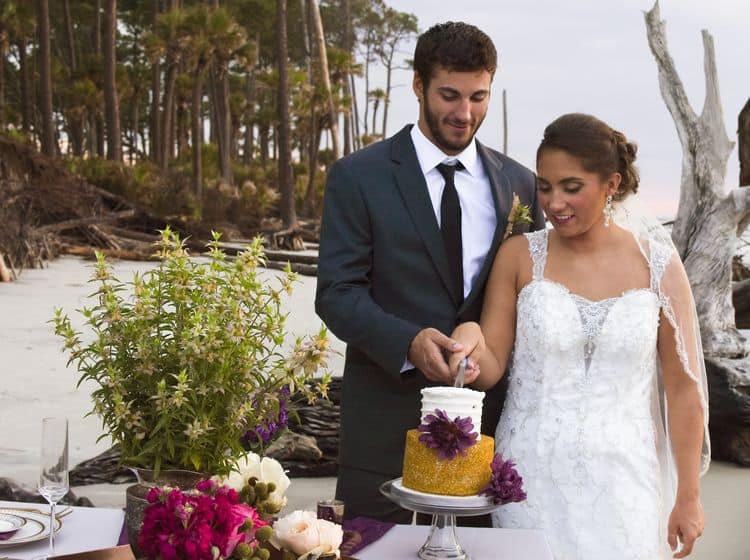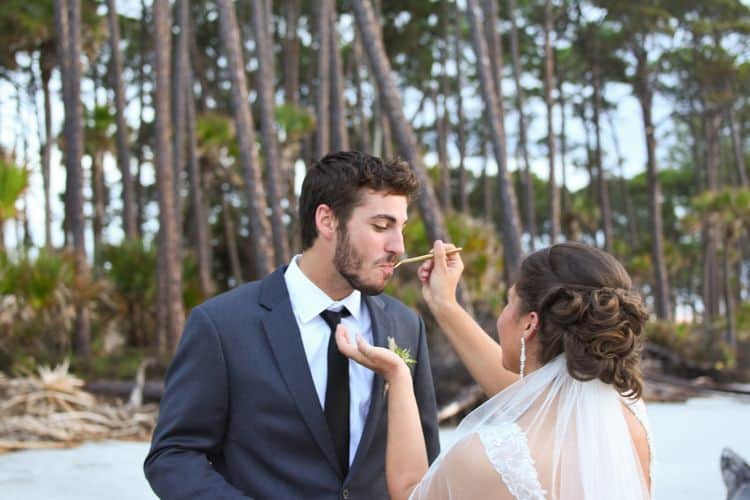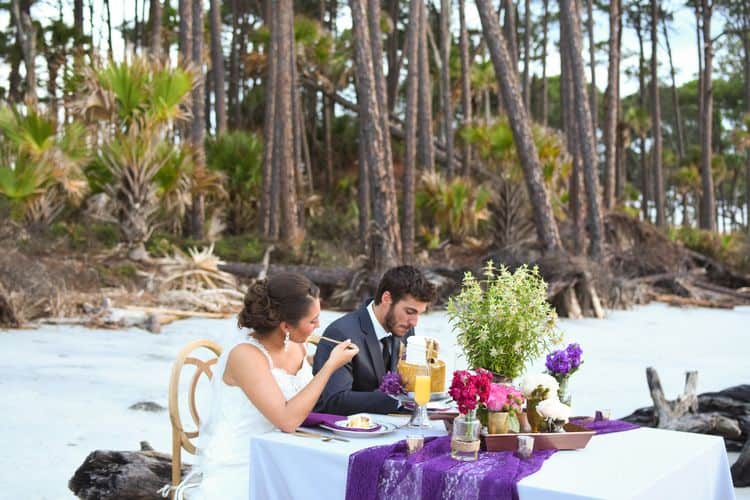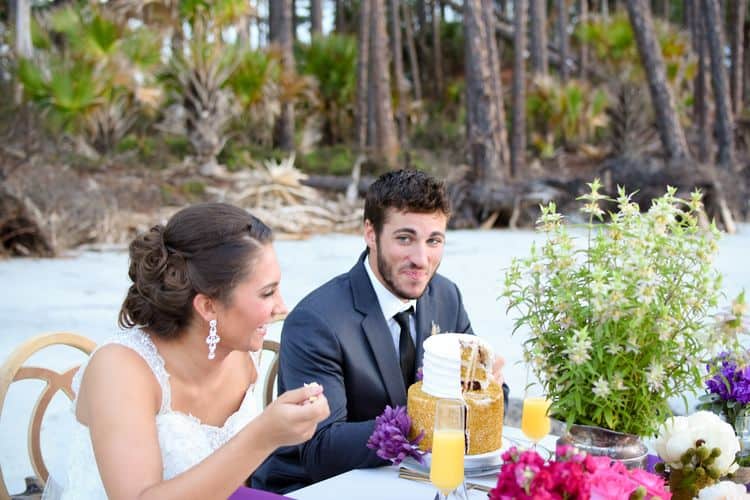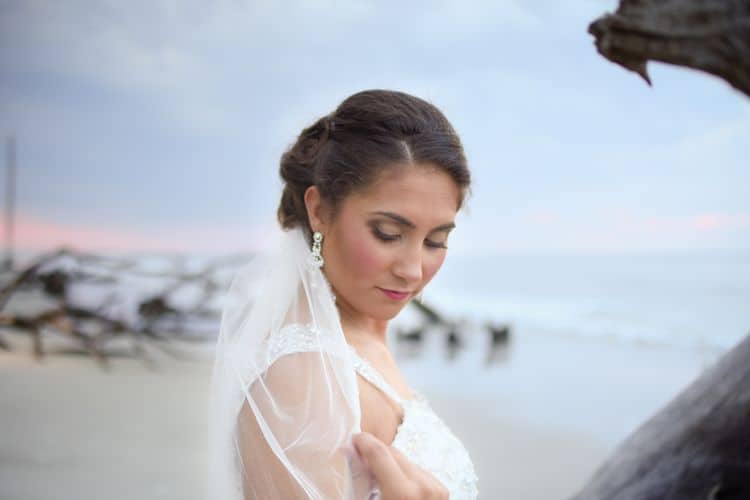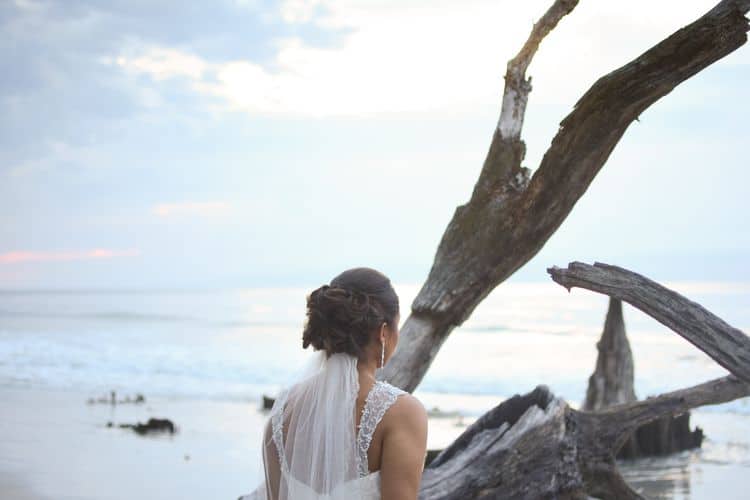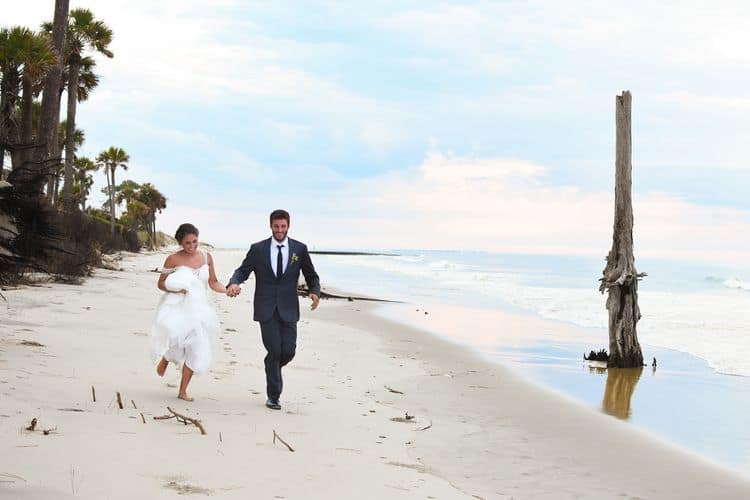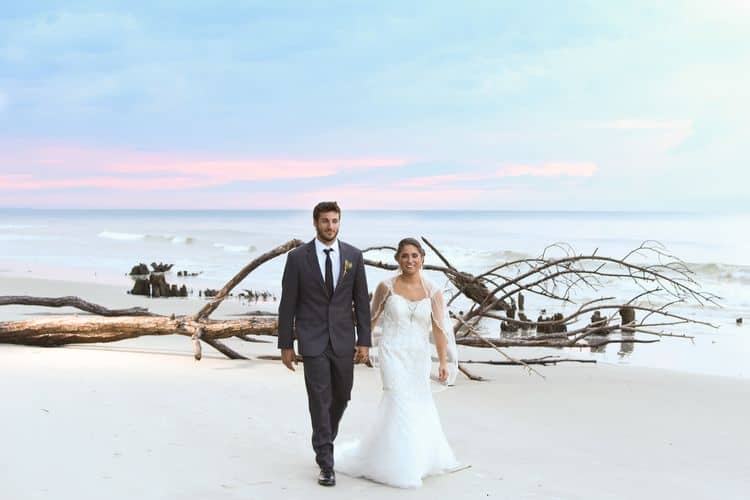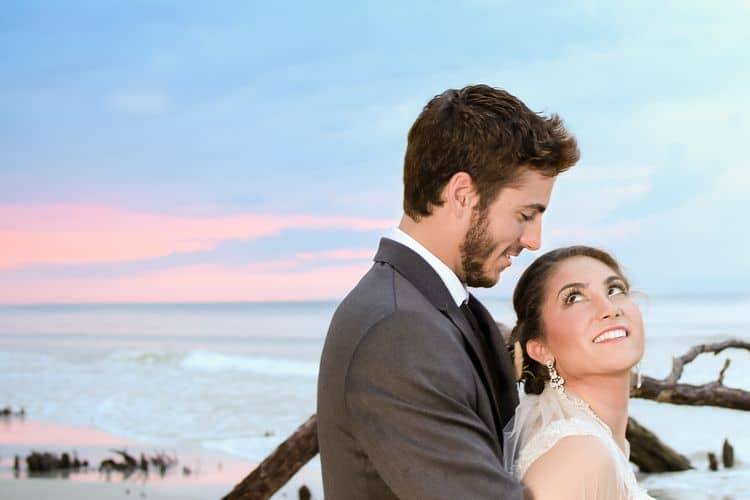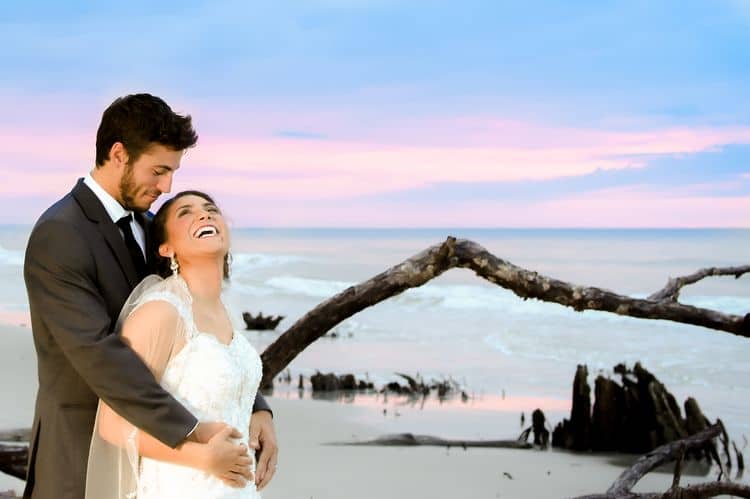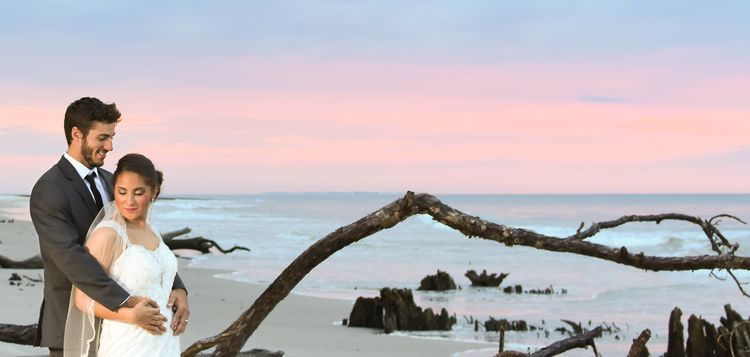 The Inspiration Behind this Styled Beach Elopement in South Carolina
Here's what the photographer, Kaitlin Beckwith told us:
The theme of this shoot was untamed elegance. We really wanted to reflect both the beautiful details and the wildness of the scenery. I feel like every vendor really helped achieve that goal!

I chose Hunting Island State Park with so much excitement. I spend many, many days there during summers as a resident of Beaufort and am always surprised by the beauty. It's such a unique beach in that it's so undeveloped and is truly just a beach. This particular stretch of beach was the most inspiring to me because of the many dead trees laying in the sand, some still standing. I think it's the perfect reflection of the wild elegance beaches have when not turned into residential neighborhoods!

Our original florist for the shoot had to back out last minute due to an emergency, as did a few of our other original vendors. The ones who came together really just took my theme and ran with it. Nicole from Make it Pretty Floral Design Studio came up with gorgeous arrangements using stock flowers and her own personal vase collection!

Christine from Lowcountry Bride and Gown had the perfect dress by Alfred Angelo that really brought out the understated elegance of our setting.

Our pastry chef at Crave Cupcake actually came up with the cake design and baked the whole thing 48 hours after having emergency surgery.

Logan Zurcher of Shear Vintage Salon actually knew our model very well and was able to craft the perfect undone updo for her hair type and did the most beautiful makeup job–she actually had horrible food poisoning the day of the shoot and worked so hard and so well in spite of being terribly ill!

The Black Tux is fantastic and helped me come up with a great outfit for our groom to really go with the linens and other details chosen.

I designed our tablescape in the showroom at Amazing Event Rentals, and it took me over three hours there because everything in their collection is beautiful. Most of our details had to come together at the last minute due to a wide variety of circumstances beyond anyone's control but I think nothing in my original plan for this shoot could have been nearly as perfect as the day turned out to be!
Featured:

New Orleans Destination Weddings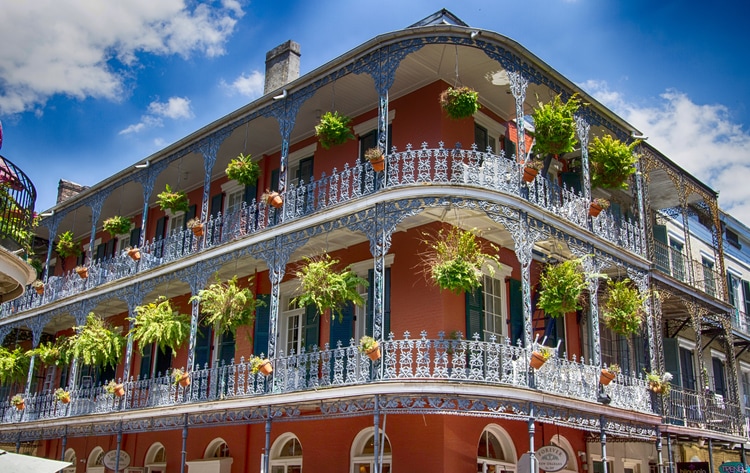 Here at Destination Wedding Details, we've seen it all: weddings at the beach, in the mountains, in the desert, and in pretty much every country. ALL beautiful, mind you… but through our years of observing what exactly makes for a GREAT wedding, we've surmised this: it must be FUN for you and your guests. So, ask yourself this: what city is more fun than New Orleans? Read our full post to discover when, where and how to get married in NOLA.
Featured:

Destination Wedding Invitations in a Bottle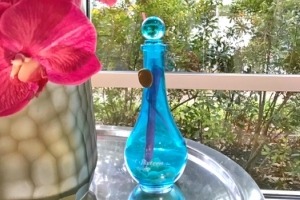 How do you tell your guests they're about to embark on the most magical trip of their lives? With the most unique beach wedding invitations, of course! We got these stunning "Invitations in a Bottle" sent to us in the mail and were blown away! This is probably the most fun way to set the tone and make an impression when you announce your destination wedding.