Paris is "the city of love," so it's no surprise that this shoot is over-the-top oozing with pure romance, elegance and beauty. You could wear a potato sack in this city and the photos would be gorgeous, but luckily – this couple treated us to some serious style. The bride and groom looked stunning in their classic but vintage looks – complimenting the romantic, old-world vibe of the entire shoot. The bride is absolutely stunning in her Honey Bridal gown; she looks like a Greek goddess. The groom's tux by Black Tie Formalwear is classic and timeless, like Paris itself. What really brought their look together for me though, was the flowers by local Parisian florist: Girls and Roses. The deep jewel tones and soft ivory lent themselves perfectly to the venue, giving a sensual,vampy vibe to the otherwise elegant and classy setting.
By choosing a variety of settings for this shoot, it helped to encompass the whole vibe of Paris; because essentially, it's the city all lovers want to run away to together. This lovely couple looks cozy at Le Pharamond, a historic restaurant in the center of Paris. With its gold and velvet details, dark wood, wall-to-wall mirrors, crystal chandeliers and unique architecture, Le Pharamond is supremely swanky and romantic. This little place screams opulence and old-world Parisian charm – a perfectly intimate spot to elope to.
My favorite photos are of the couple on the twisted staircase inside Le Pharamond – they look glamorous but relaxed. Also, I love how natural this couple appears in front of the camera – the folks at Ferri Photography captured some of the most beautiful candid photos of the couple on the streets of Paris, with views of the Eiffel Tower.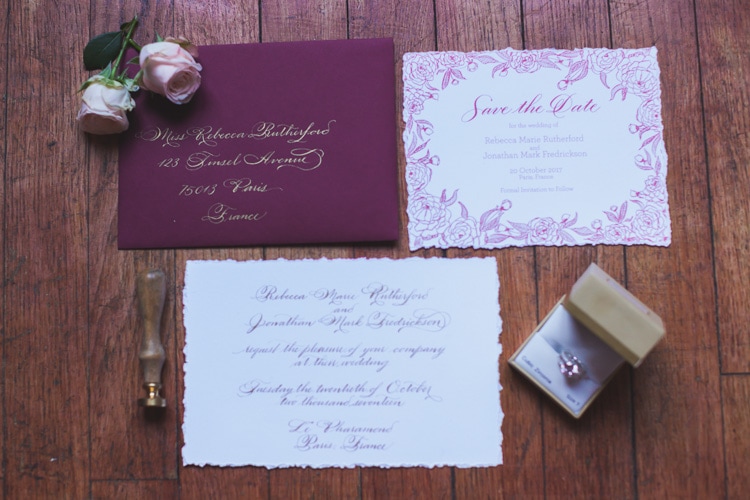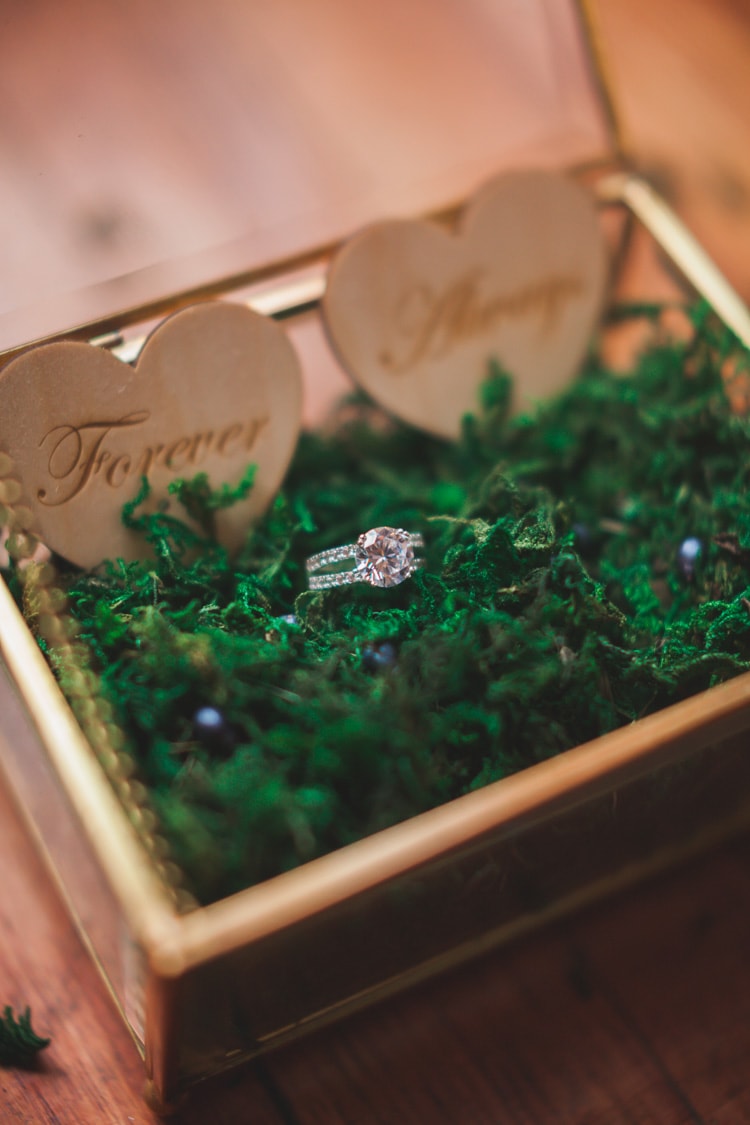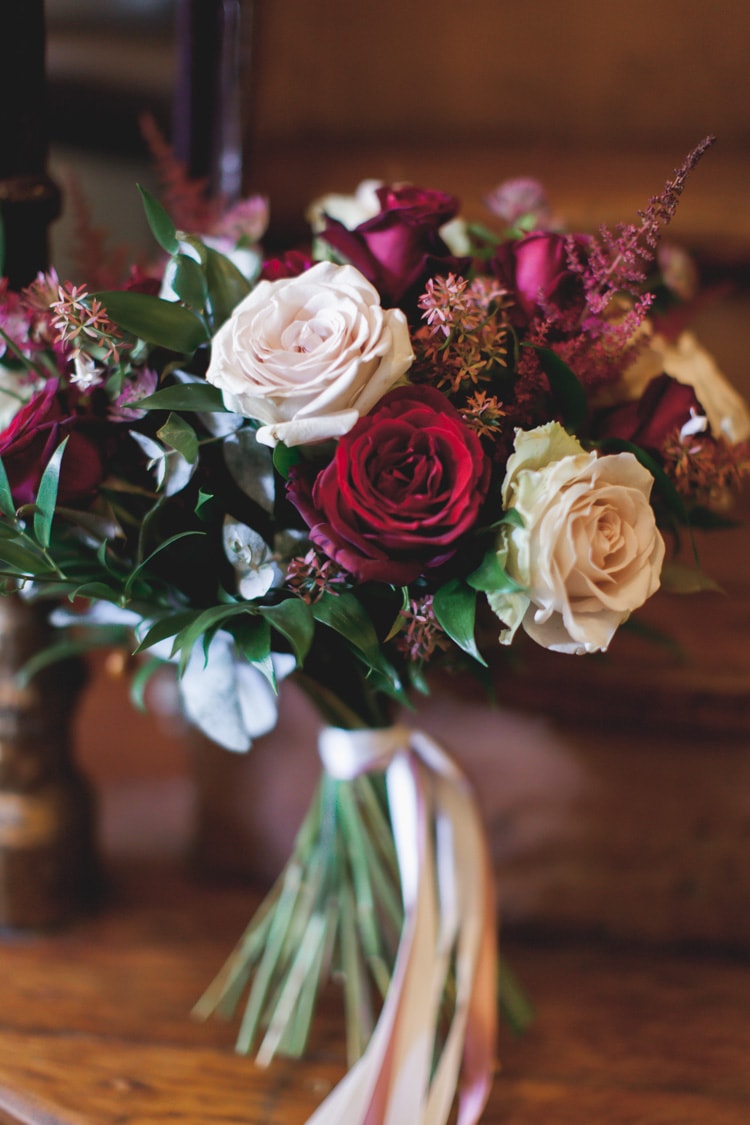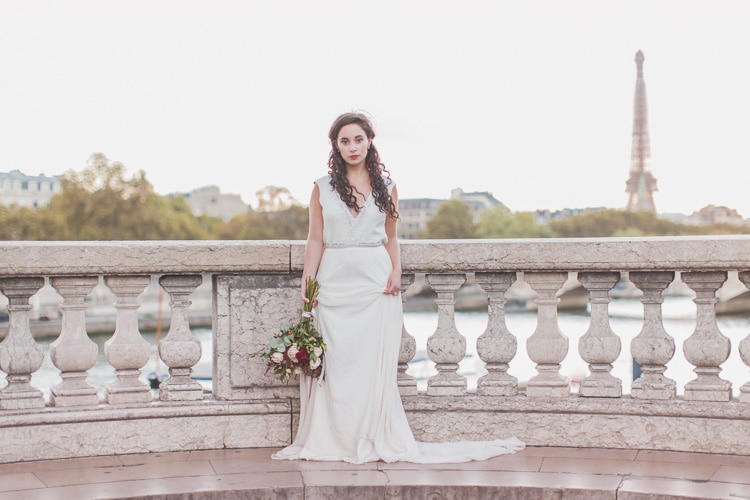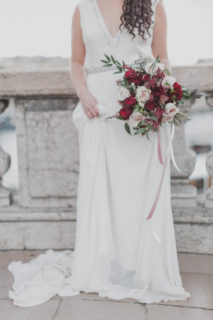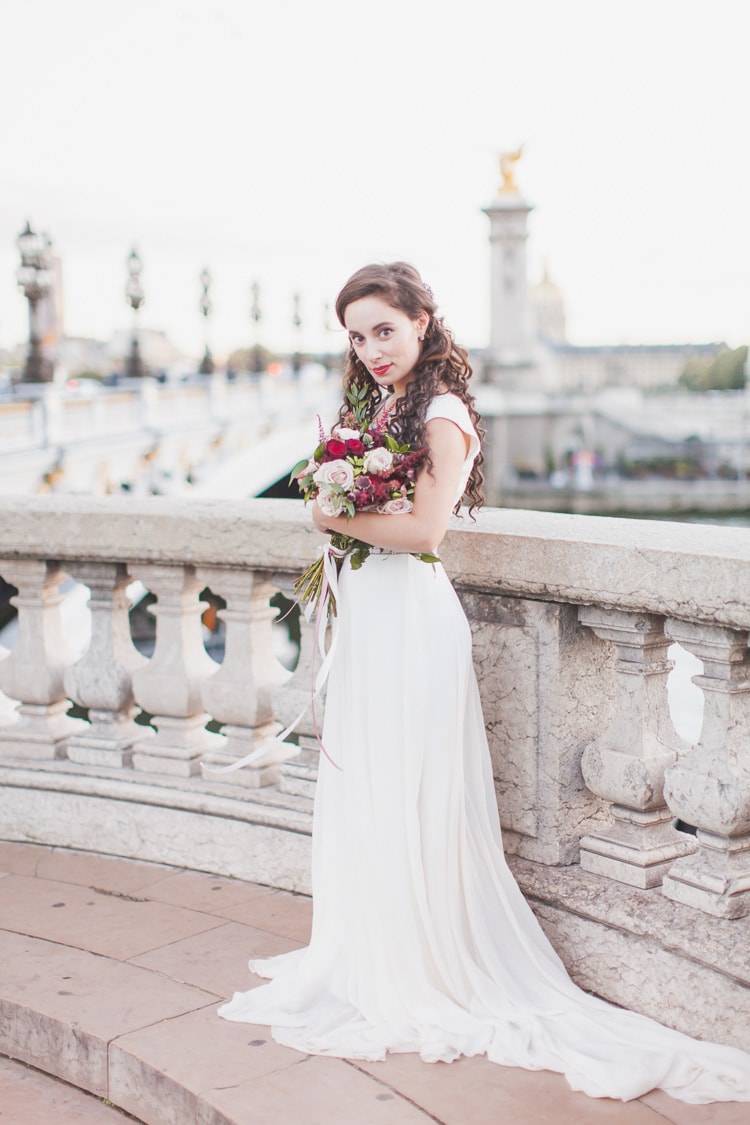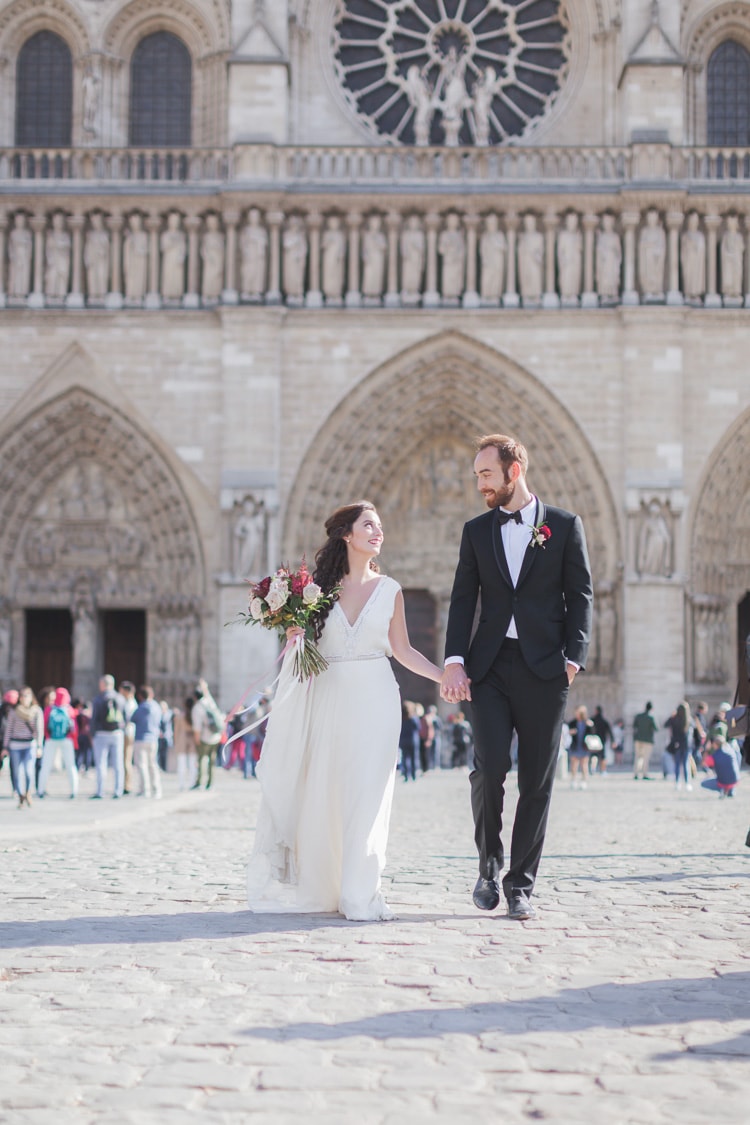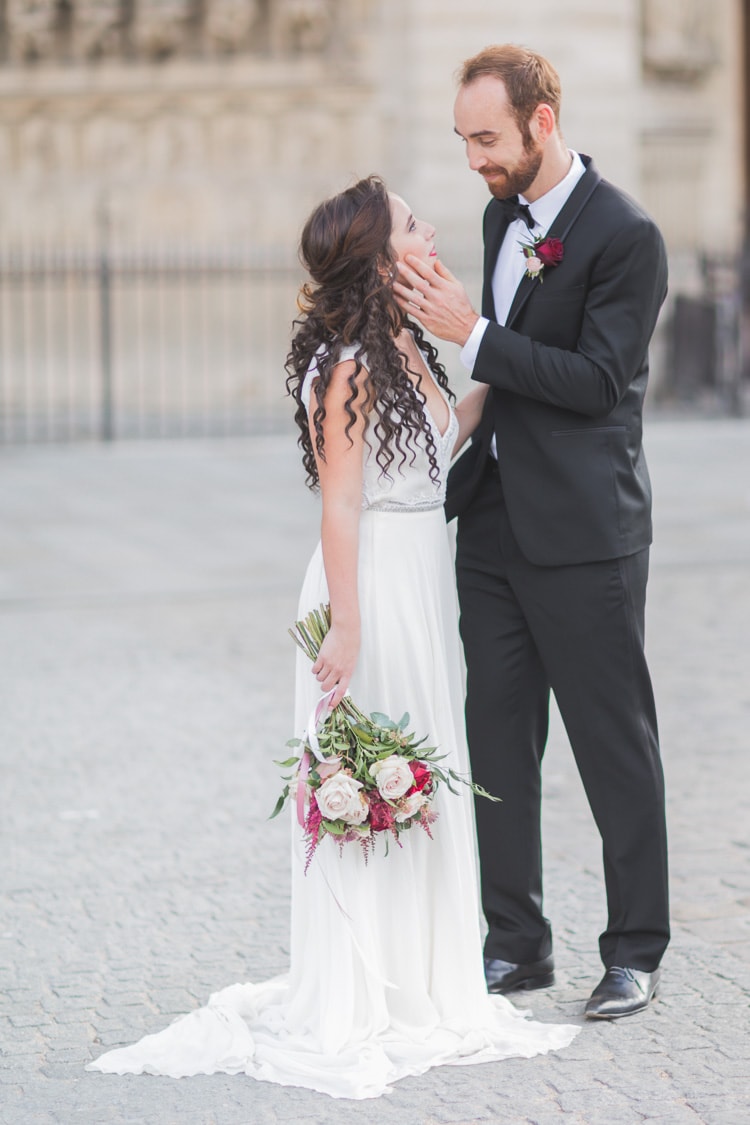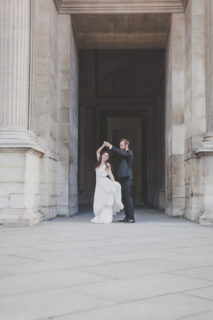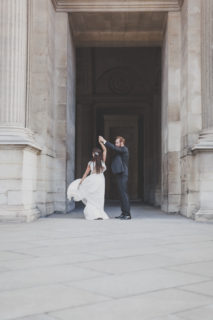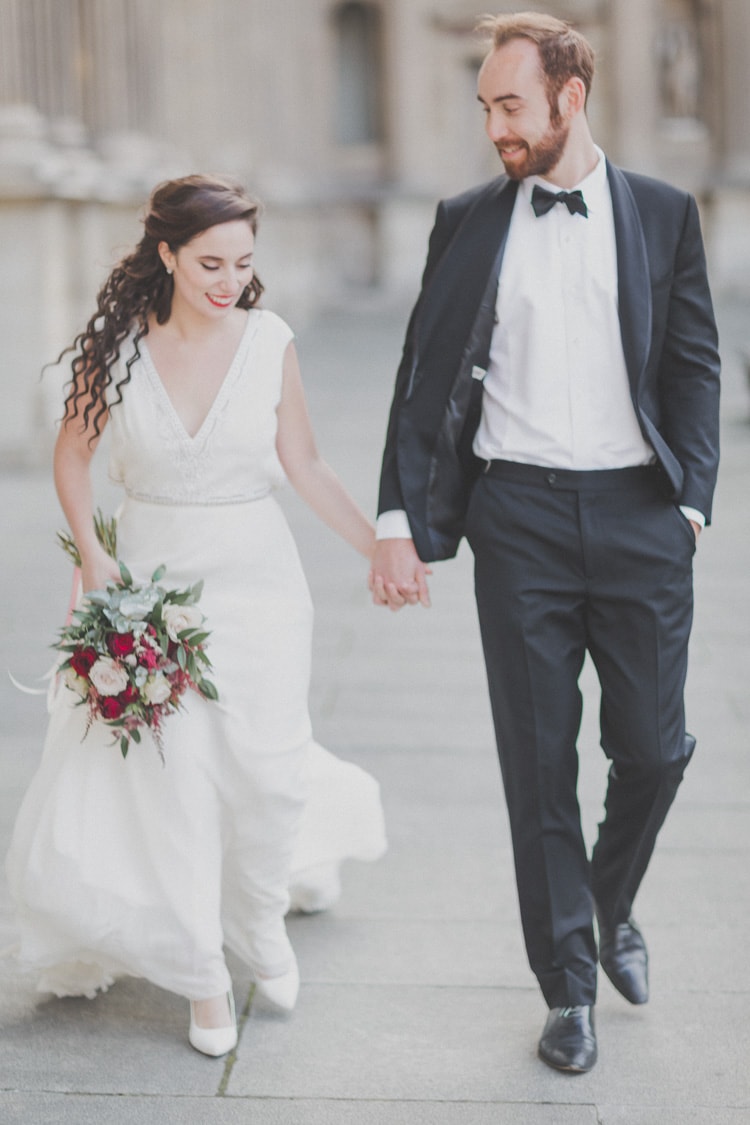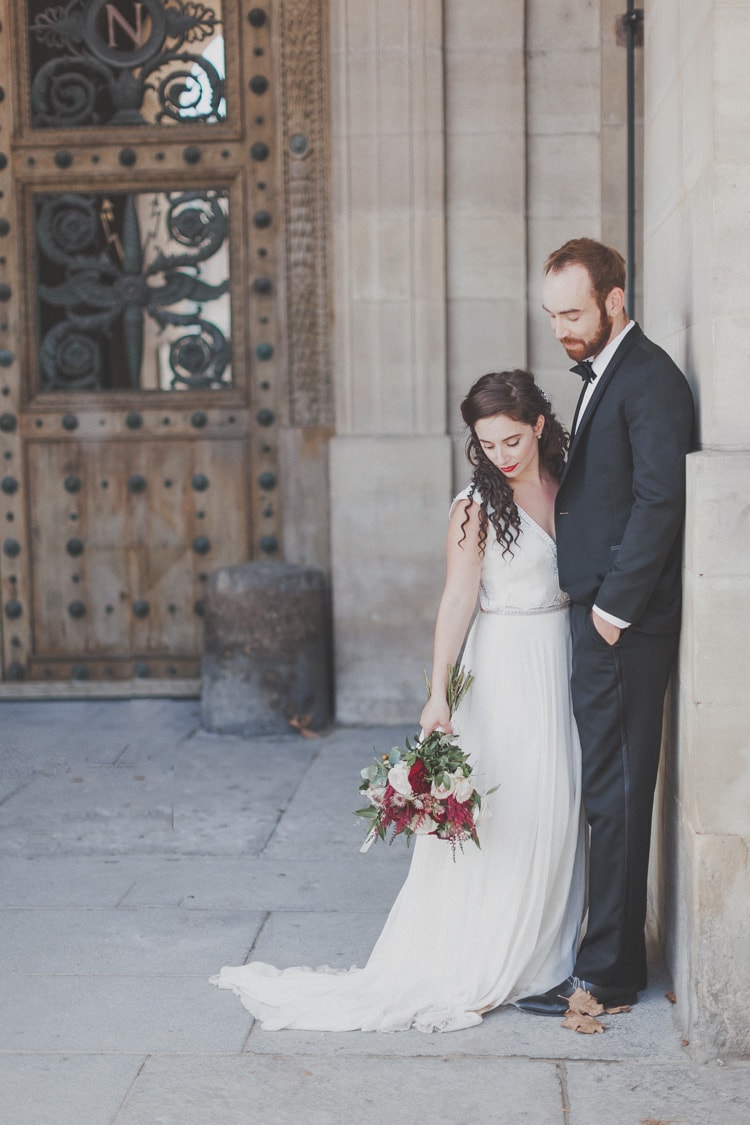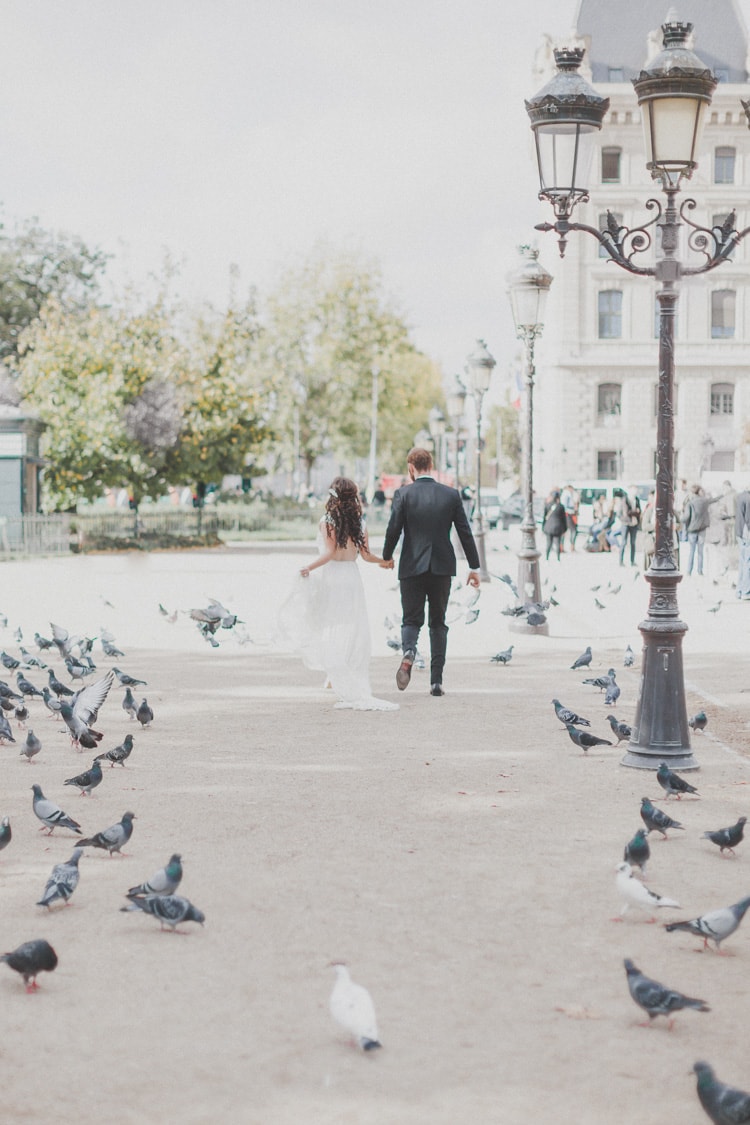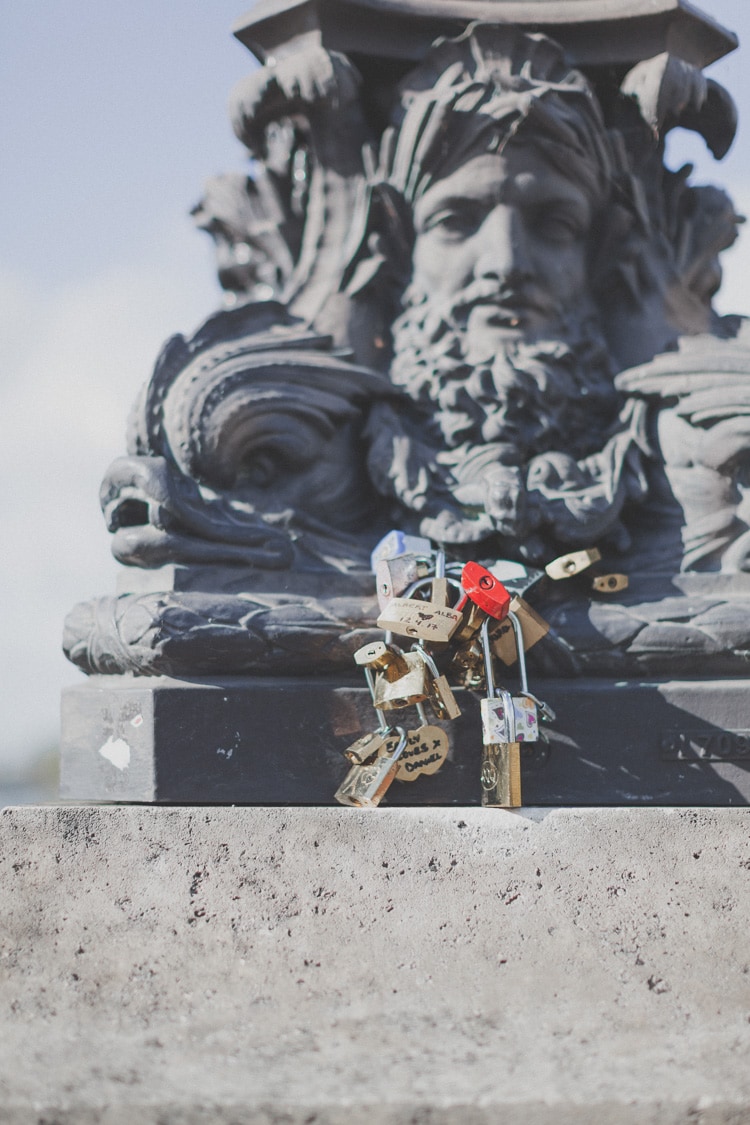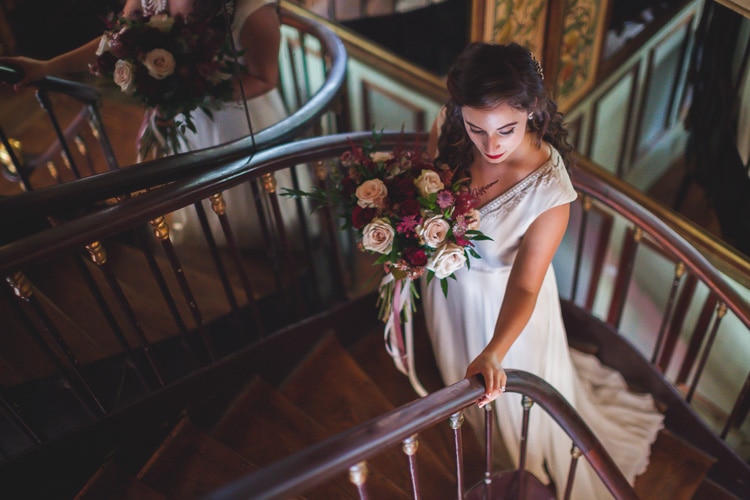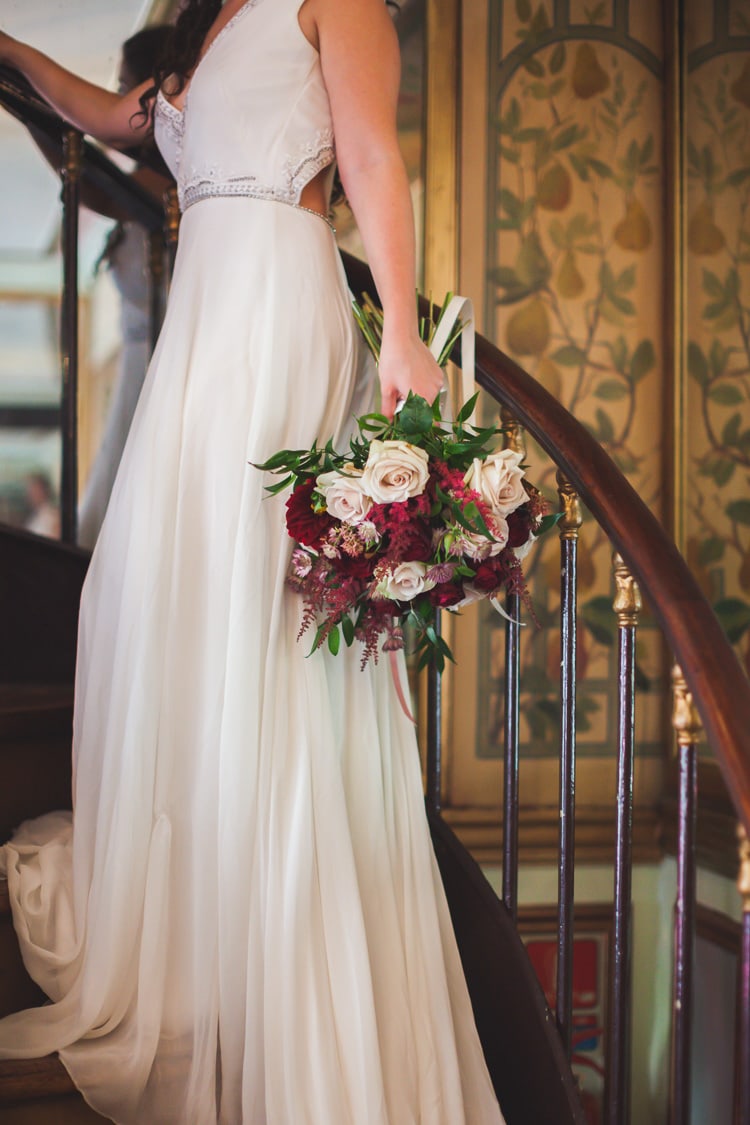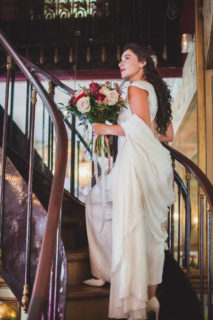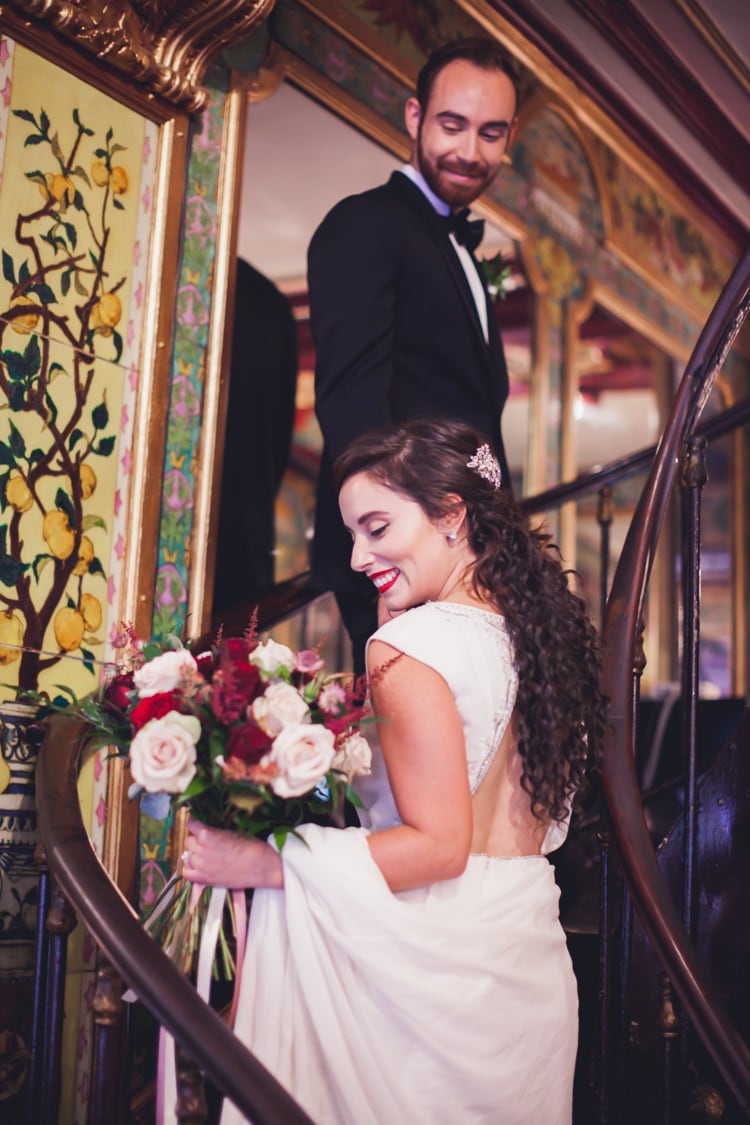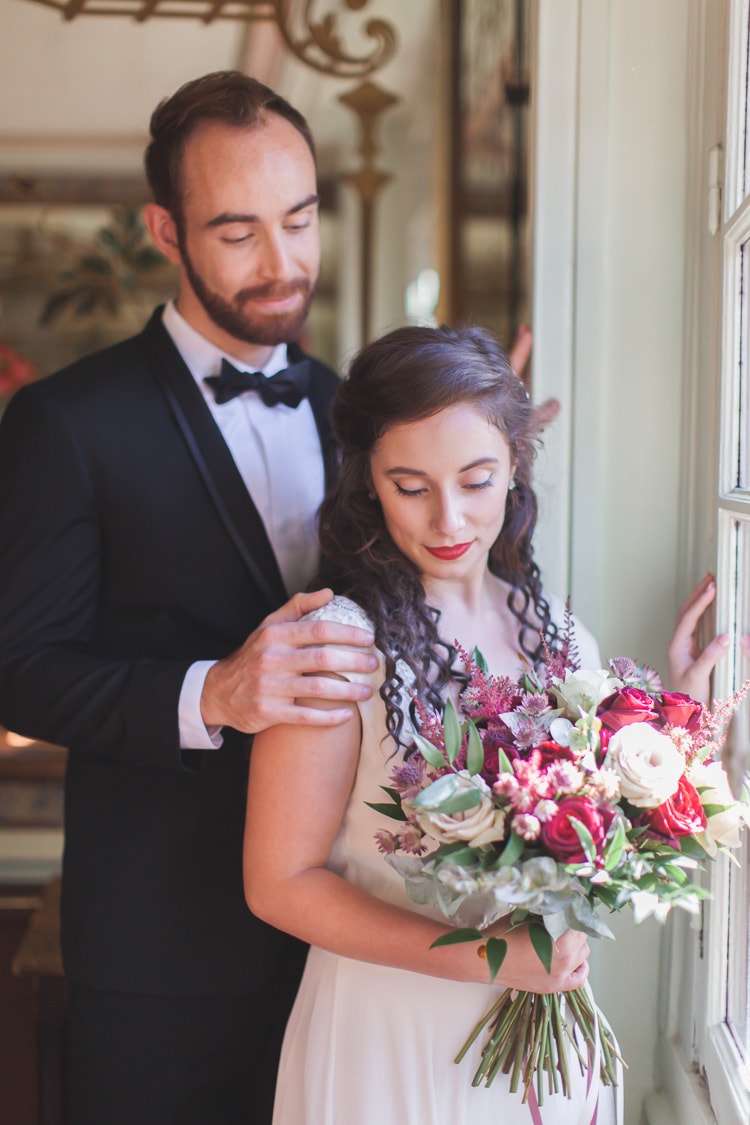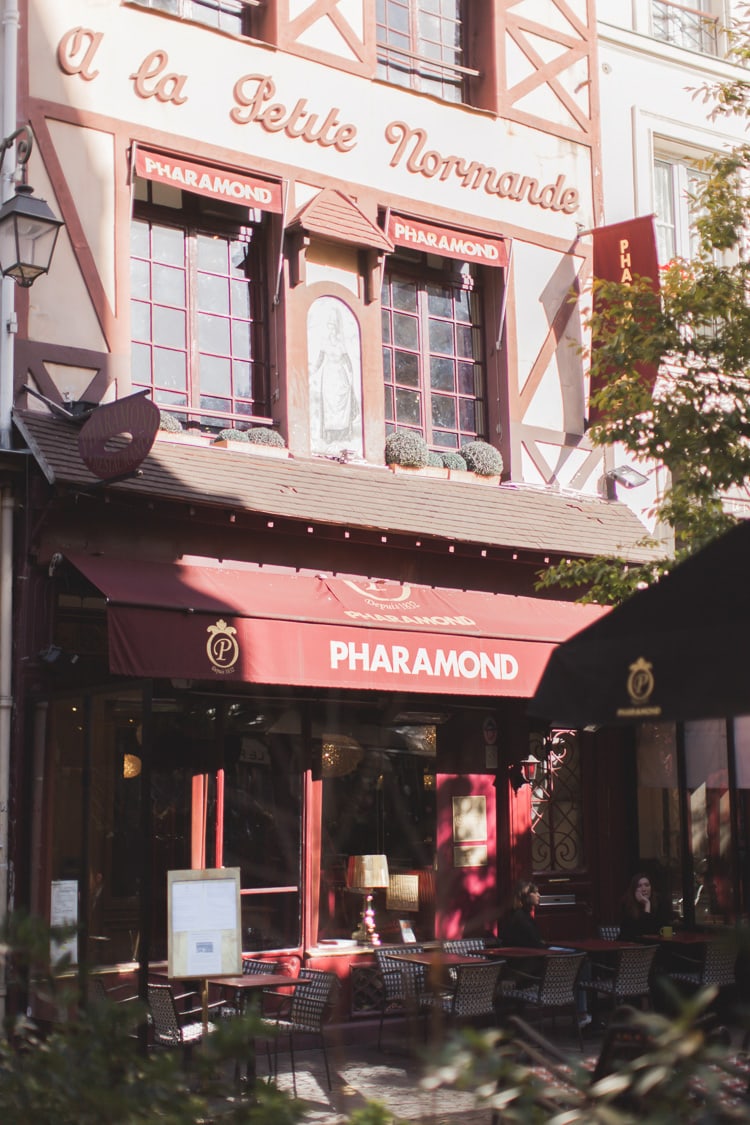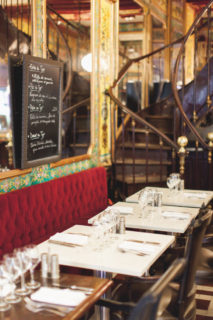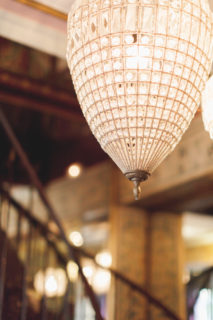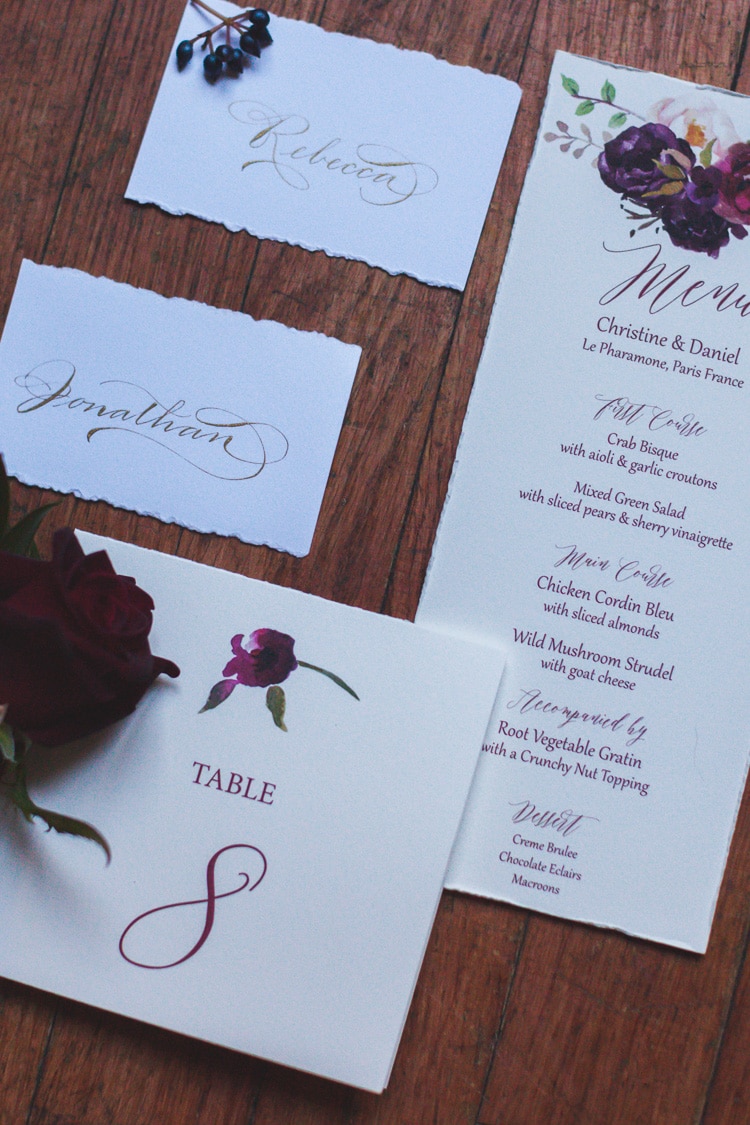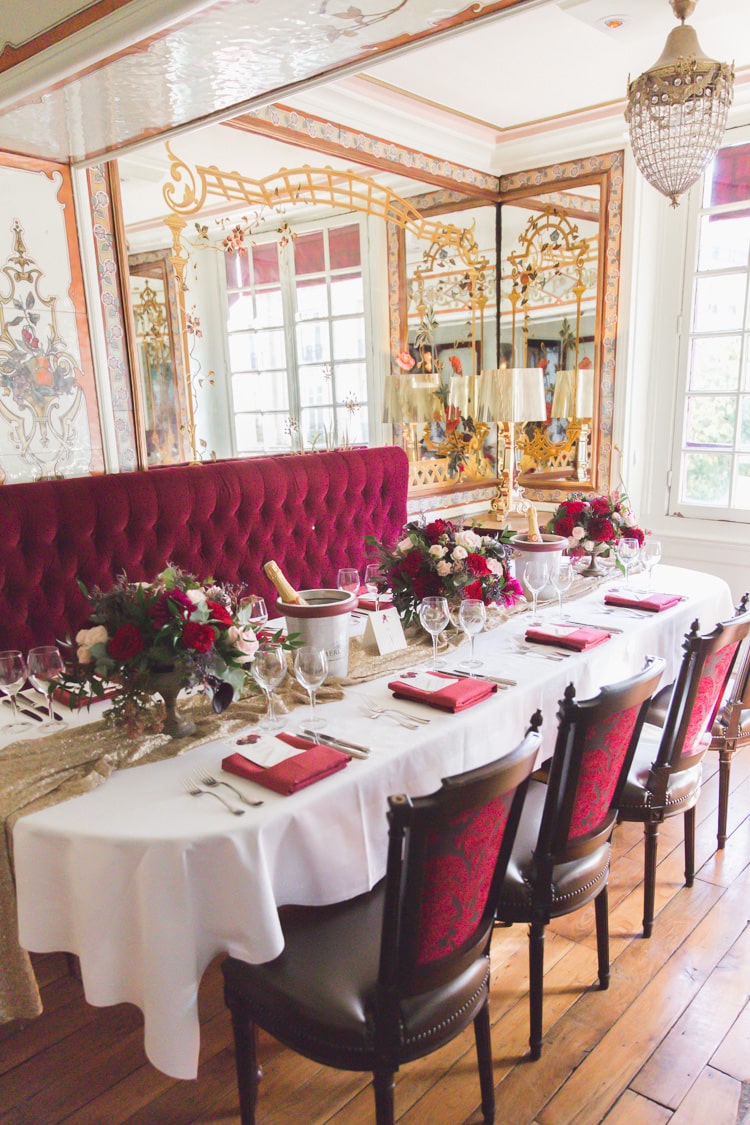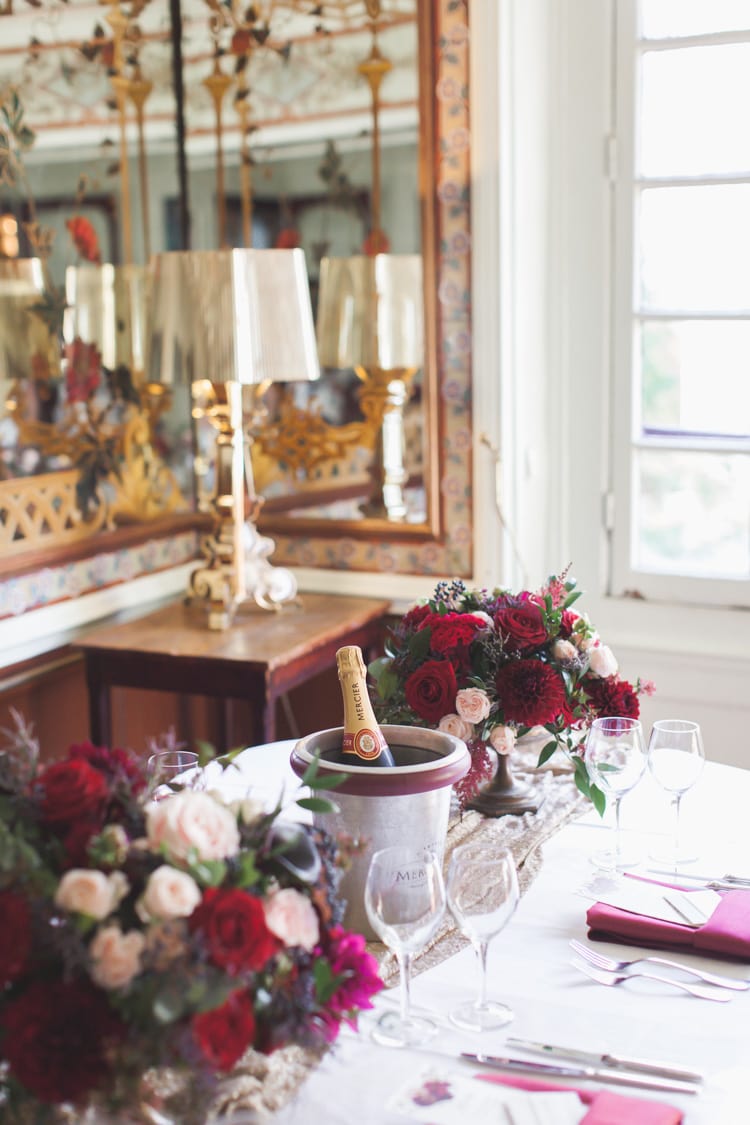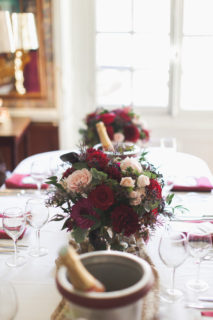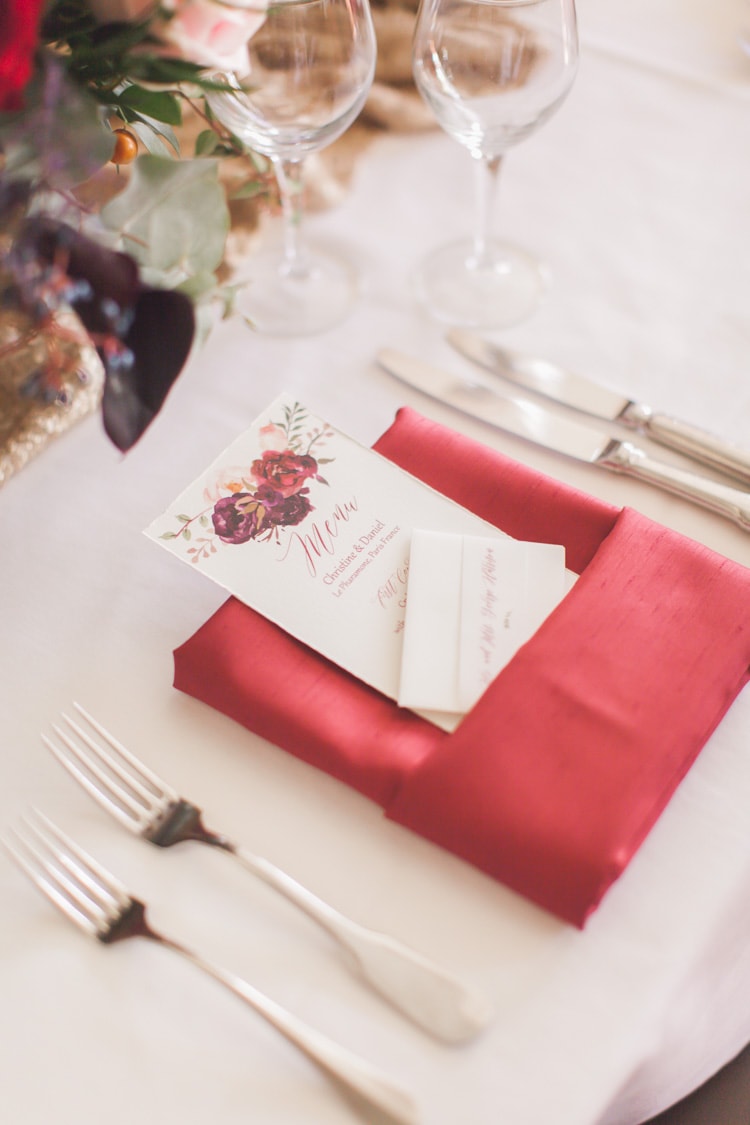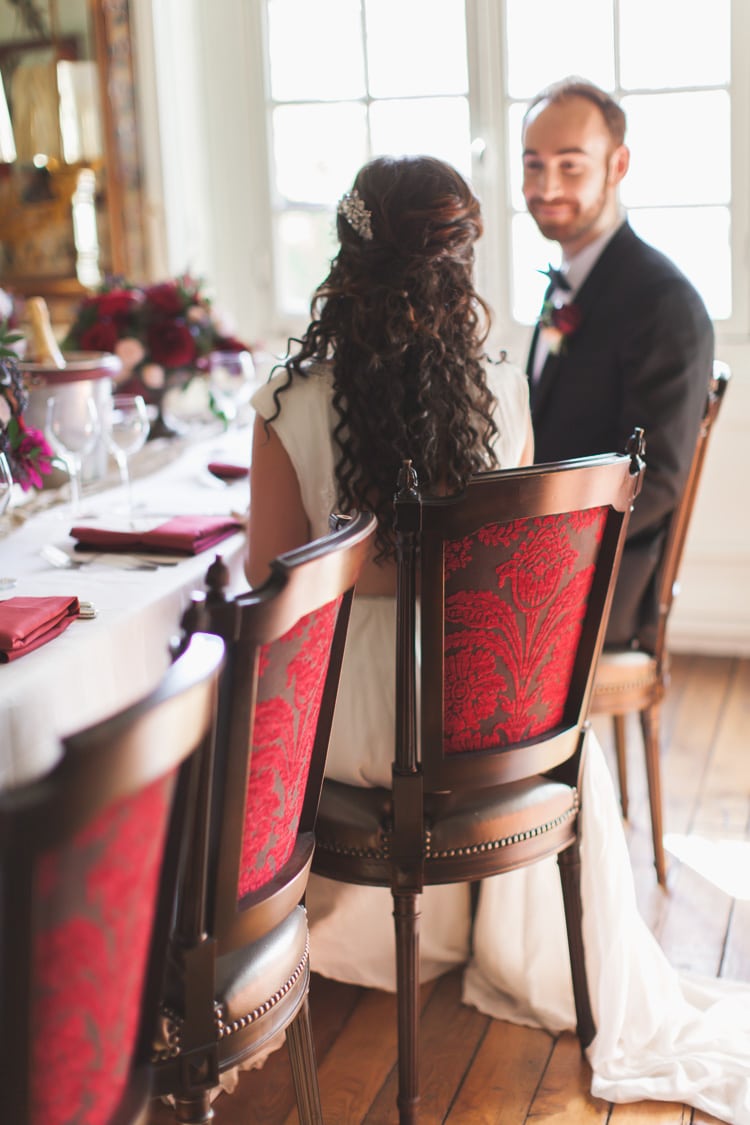 Vendors
Photography: Ferri Photography
Planning: Storybook Weddings and Events
Female Model: Courtney Groves
Dress:Honey Bridal
Male Model: Miguel Thibau
Menswear: Black Tie Formalwear
Florals: Girls & Roses
Makeup: Ludivine Francois
Linen: BBJ
Venue: Le Pharamond
Stationery: Mite Print
Calligraphy: The Left Hand Calligrapher
Featured:

17 Welcome Bags & Favors Your Guests Will LOVE (and ones they won't)!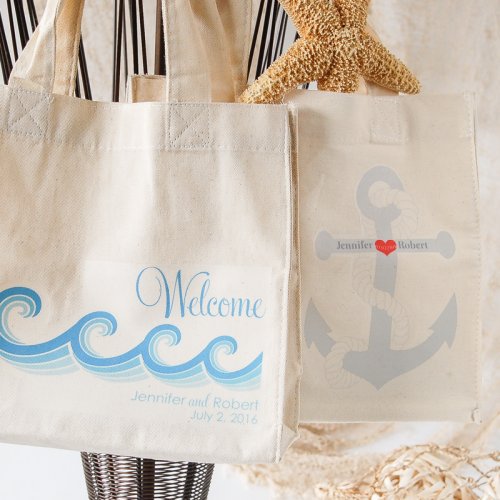 Welcome bags and favors are a great way to show your love and appreciation to your family/friends who are attending your destination wedding. To get some ideas of the best favors and welcome bags, we polled hundreds of destination brides who already got married. They shared their thoughts on the type of welcome bag items and favors their guests loved, as well as the misses.