If you're looking for destination wedding dress inspiration – I've got you covered. I could spend hours browsing at pictures of all types of wedding dresses. But I get really pumped when I see dresses that are as perfect for destination weddings as Justin Alexander's Sweetheart and Sincerity collections.
They're simple. They're fun. They're girly. They're elegant. And they are ideal for a beach or destination wedding, so I'm going to share both collections in their entirety.
All of these dresses are made of soft fabrics, flattering silhouettes, gorgeous necklines – and the backs on most of them are simply stunning!
I wanted to put these in order, starting with my favorite and working my way down. But then I spent a ridiculous amount of time rearranging the pictures because I couldn't decide which one was my favorite. And I definitely didn't have a least favorite. I love them all. I think every single one of them is an ideal destination wedding dress. And so, here they are in no particular order.
Sweetheart Destination Wedding Dress Collection
When I first saw this chiffon A-line dress, I thought it was simple and beautiful – but when I saw the back? Wow. Just wow. The plunging back, and button details going all the way down the train make this dress amazing.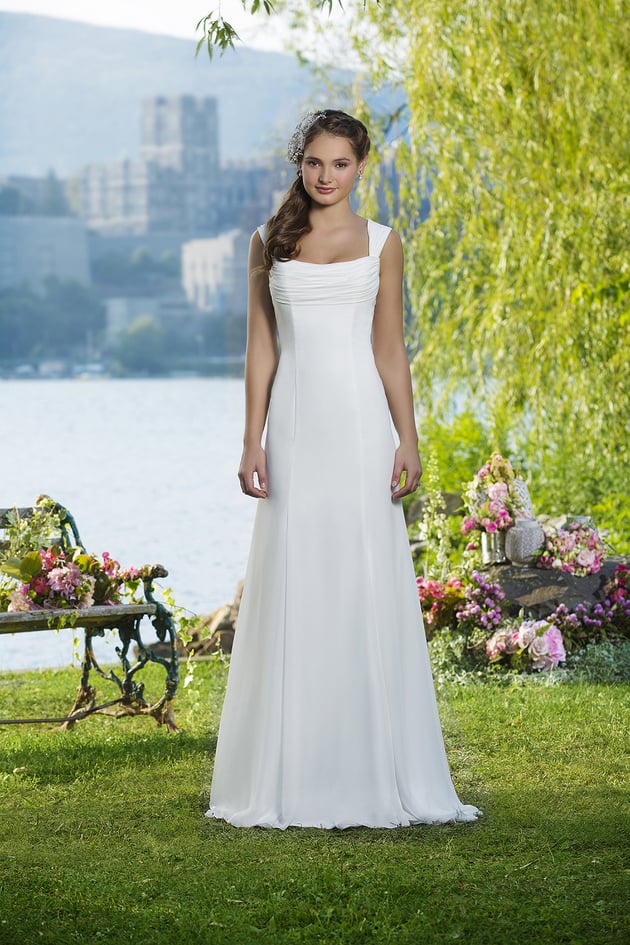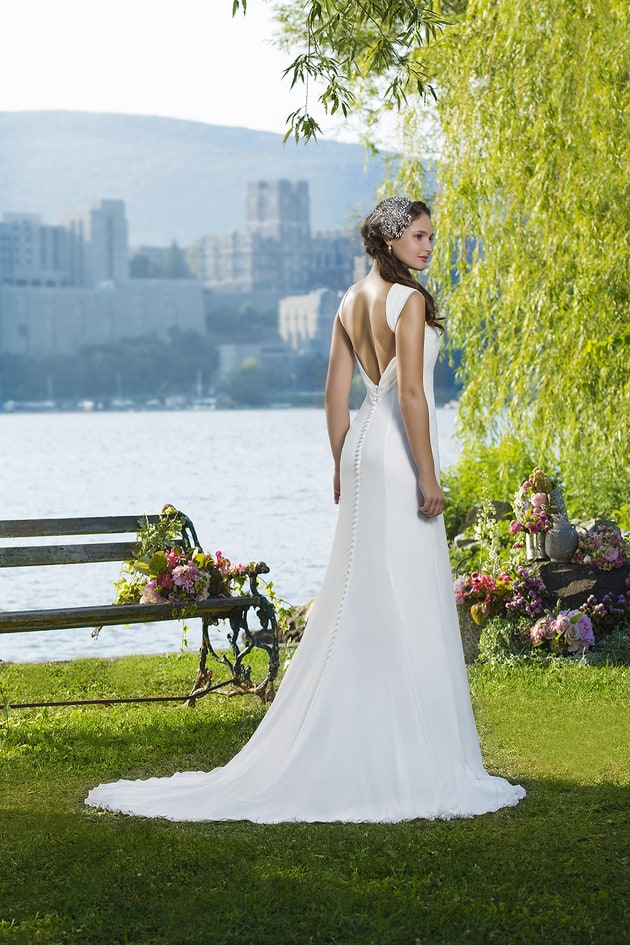 This dress has a little bit of everything but still manages to not be overdone. The sweetheart neckline and satin ribbon are girly. The beaded embroidery in the bodice is elegant. And the organza skirt is light and flowy. In a word – stunning.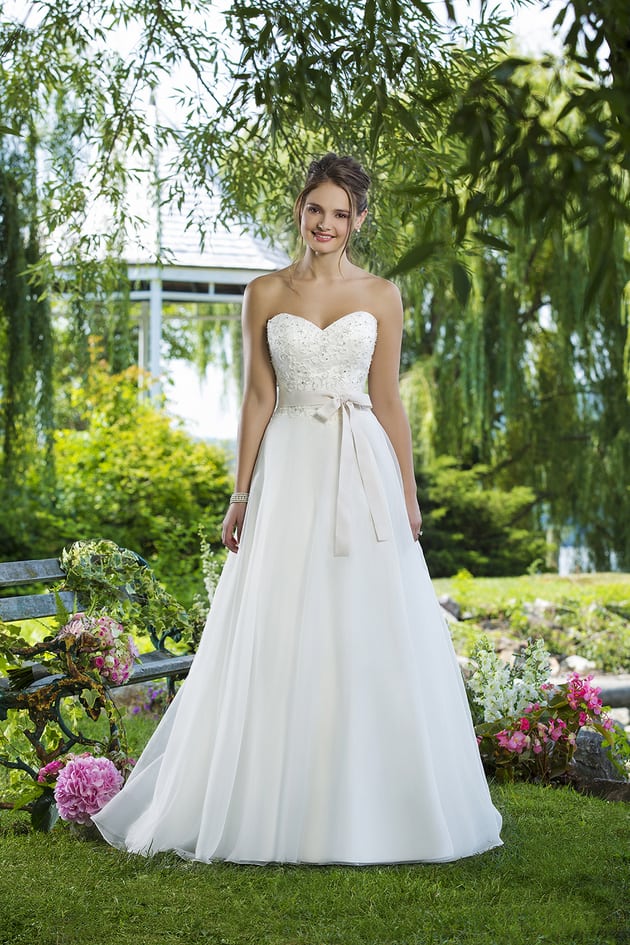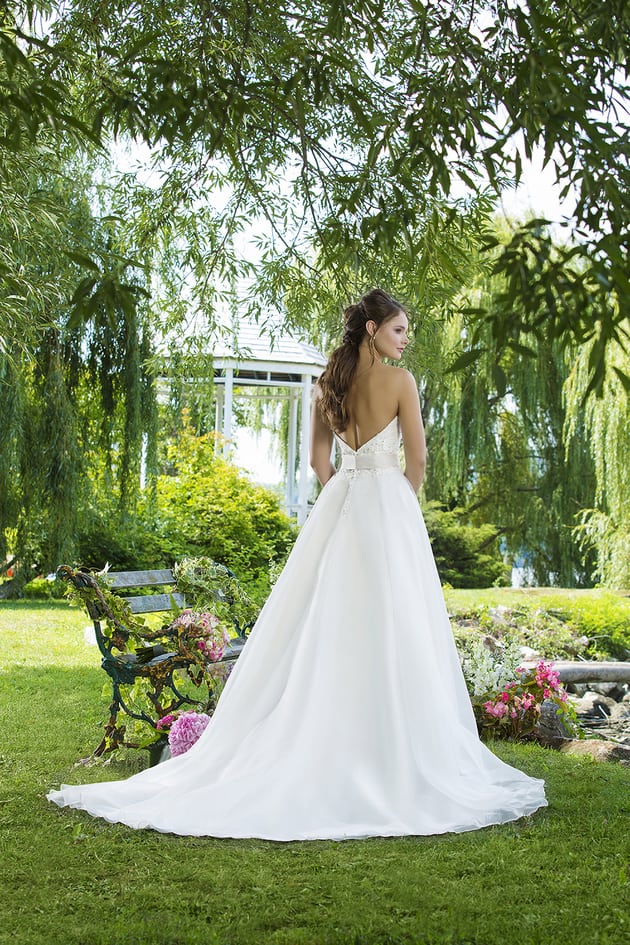 At first glance, this looks pretty similar to the one above, but the devil is in the details. With its lace and tulle skirt and Sabrina neckline, this one is a little more conservative but equally stunning.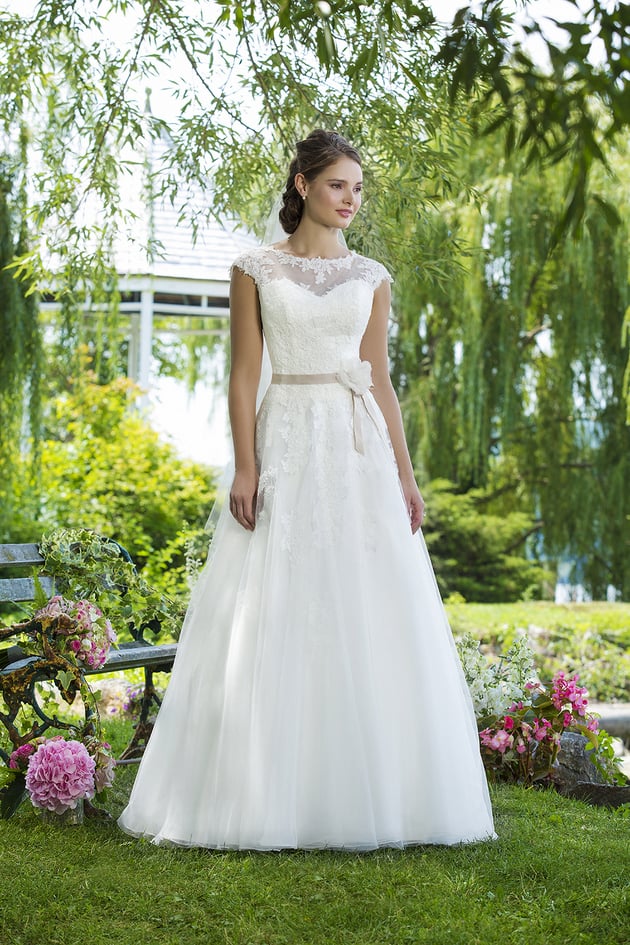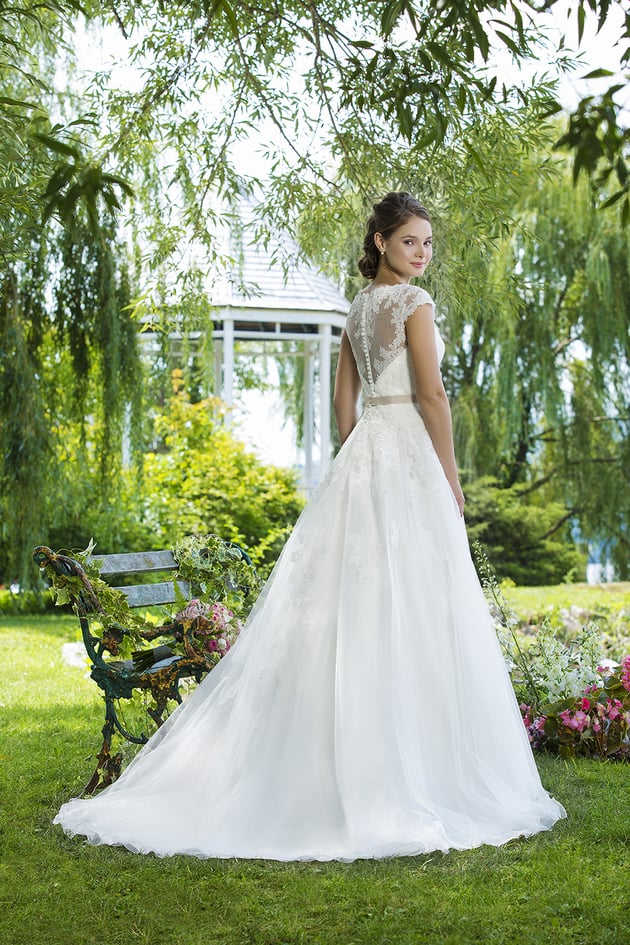 Every detail of this next style is simply spectacular. There's not much I can say that the dress doesn't already say for itself.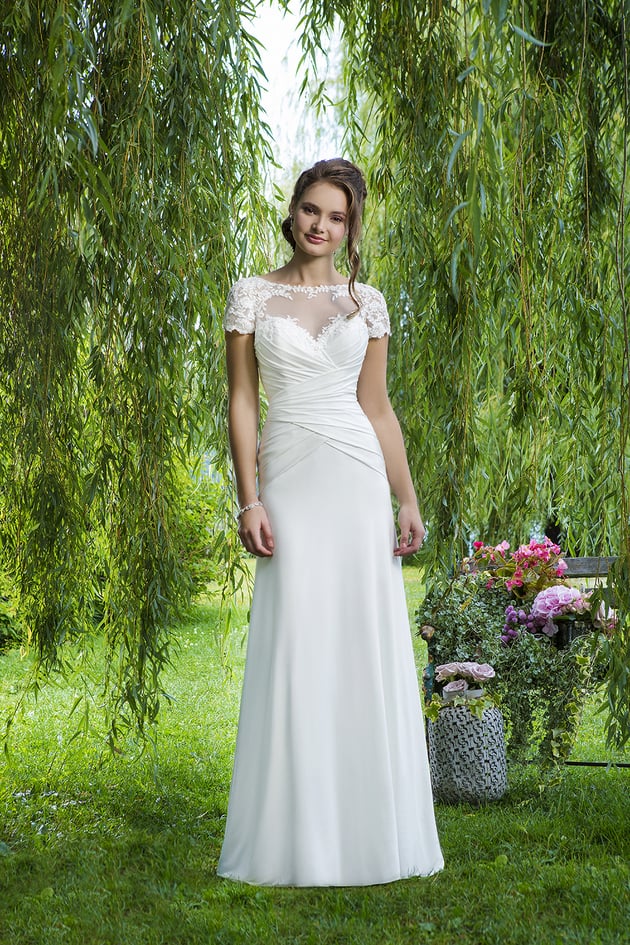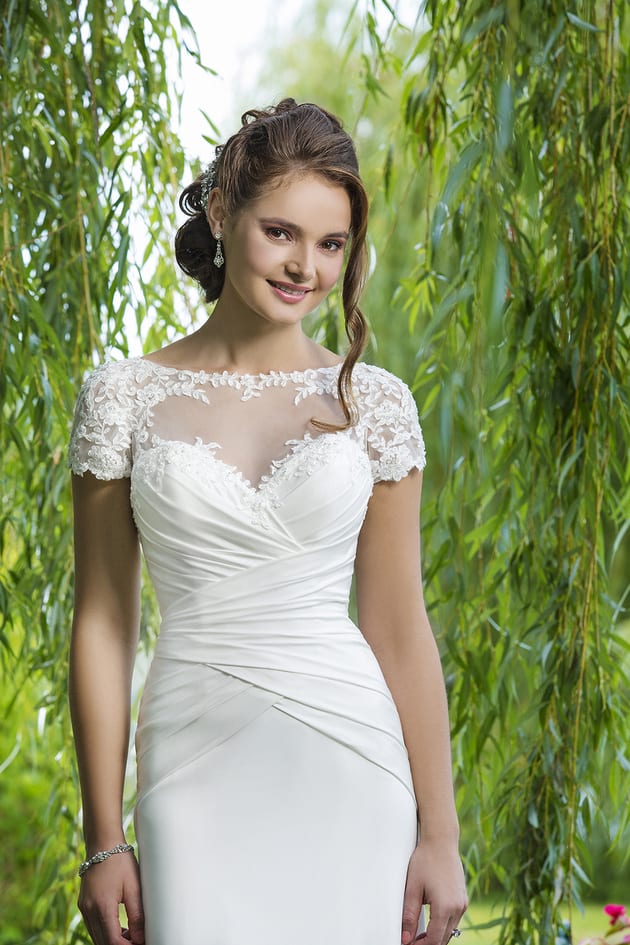 This one has a satin bodice, tulle skirt, beaded details around the sabrina neckline and waistline – oh, and another to-die-for back!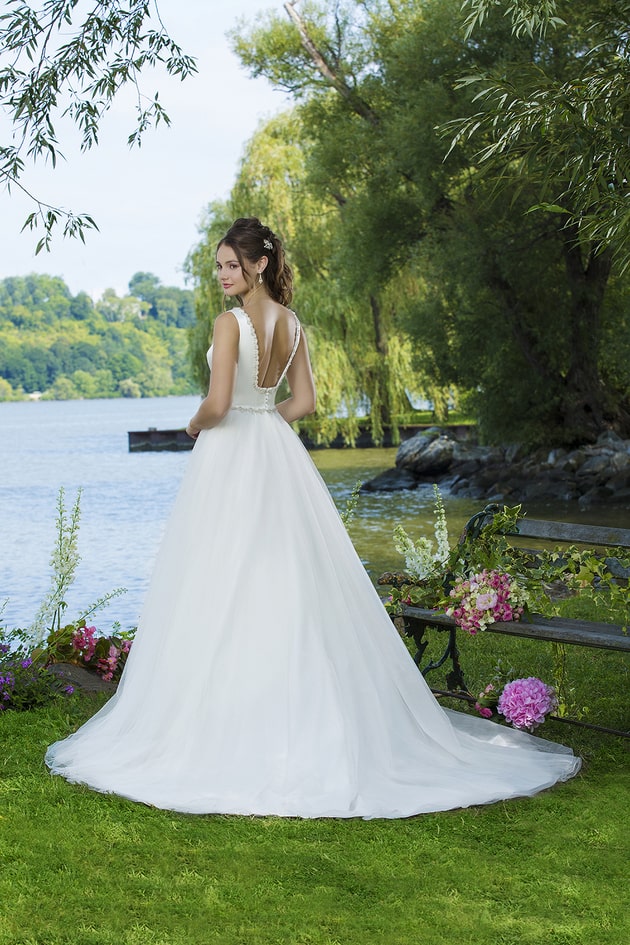 Let's talk about this next dress for a minute. I know I said I didn't have a favorite but if I had to choose, this one is probably right at the top of the list. When I first saw it, I just thought it was simple and cute. But then I saw the next image, which is the same dress but with a lace poncho, and that detail completely took this dress to the next level. It is so classy and stunning. I think this would look spectacular in any wedding, but even more so for a bride having a Destination Wedding in Mexico!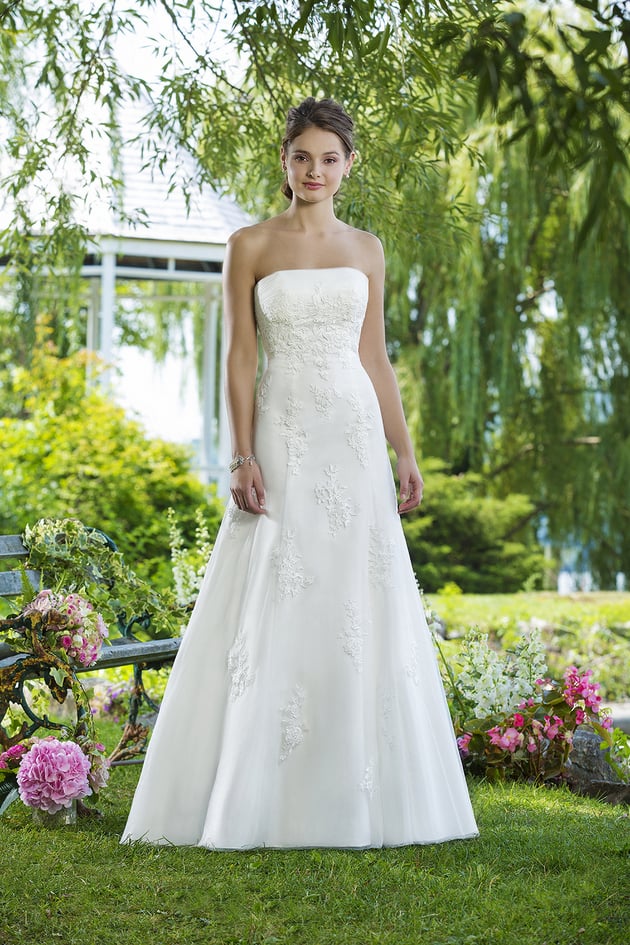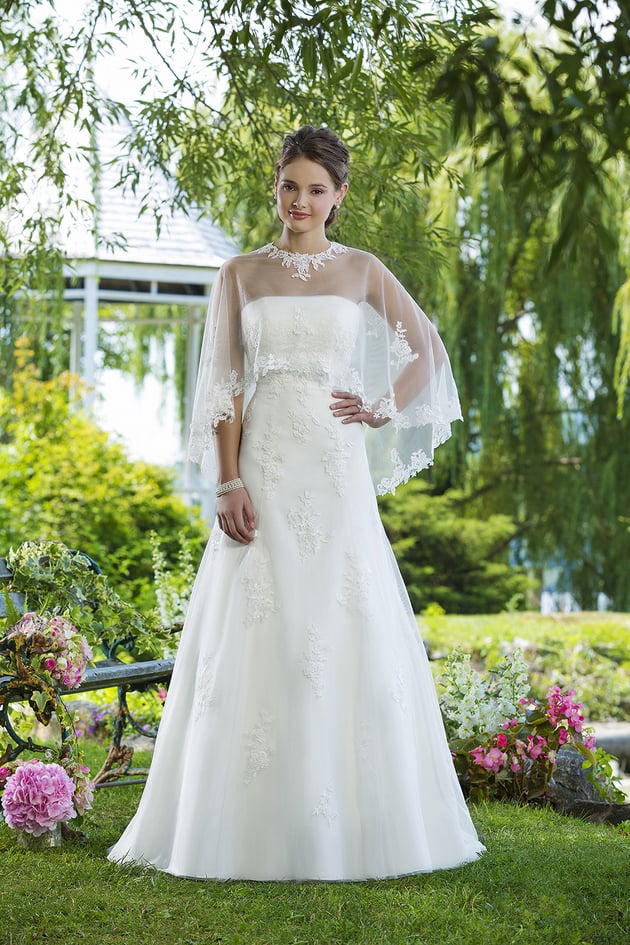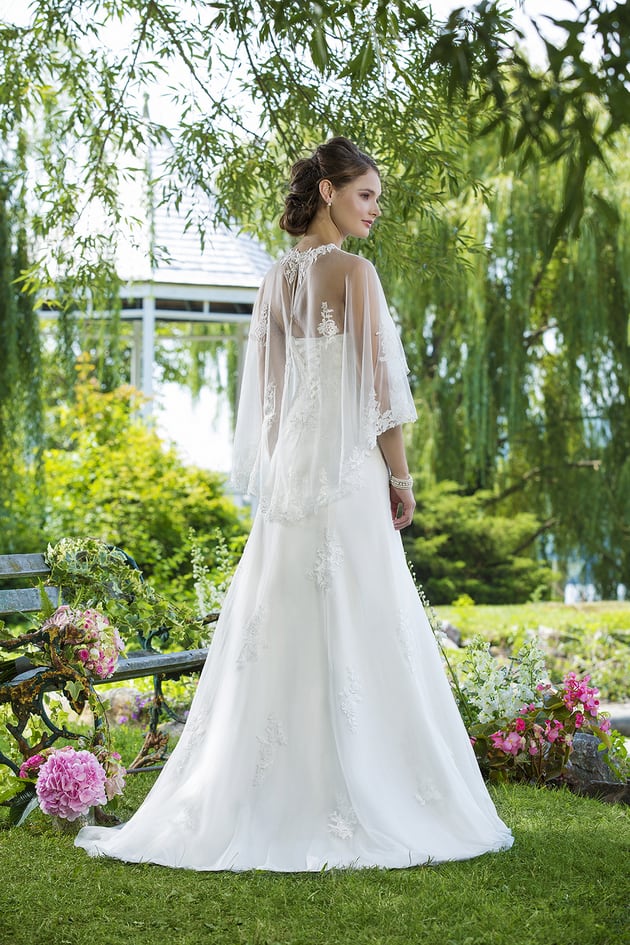 This dress is made of chiffon and has a ruched sweetheart neckline – it is absolutely gorgeous in its simplicity.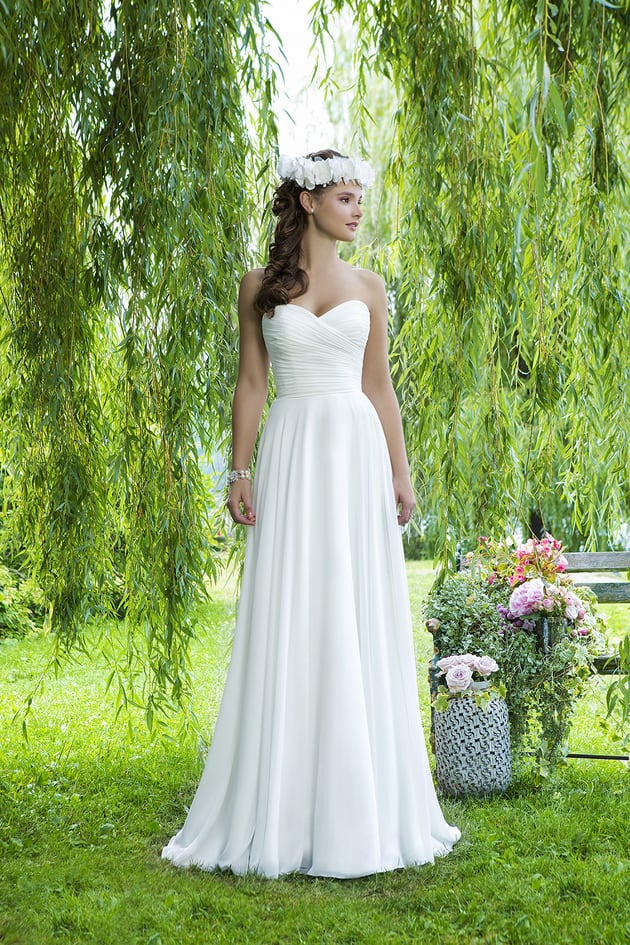 I always say that if I could go back in time, I would wear a tea length dress at some point of my destination wedding. Whether I would walk down the aisle in a short dress, or just change into it for the reception is still up for debate. But it would make an appearance at some point because I think this is the ultimate flirty, girly look. It's ideal if you're looking for that princess look, minus the extra inches that make most big gowns look too formal for a destination wedding.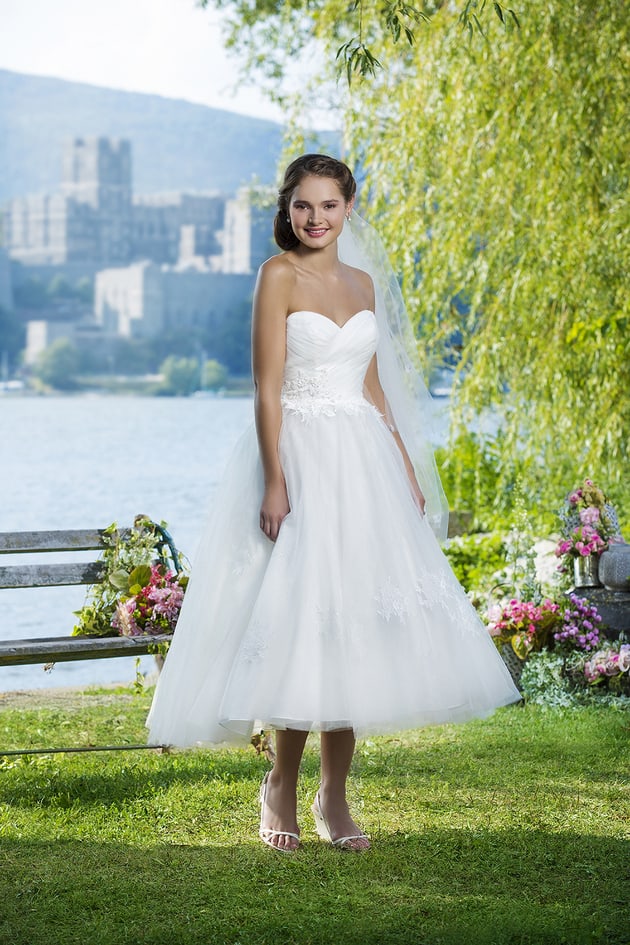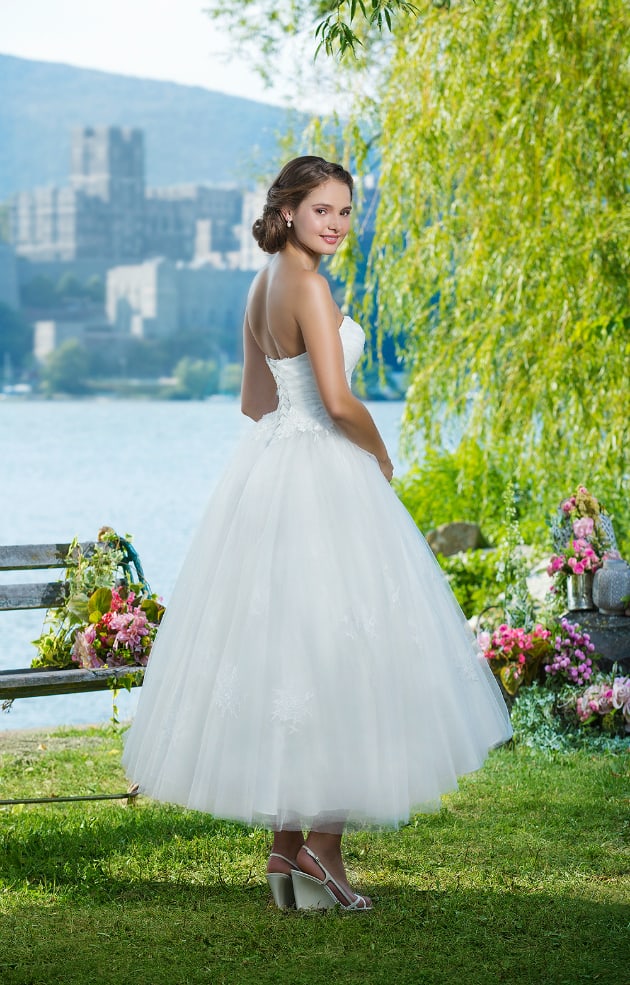 While most of the dresses in this collection have gorgeous sweetheart necklines, the star of these next couple of designs is their stunning backs!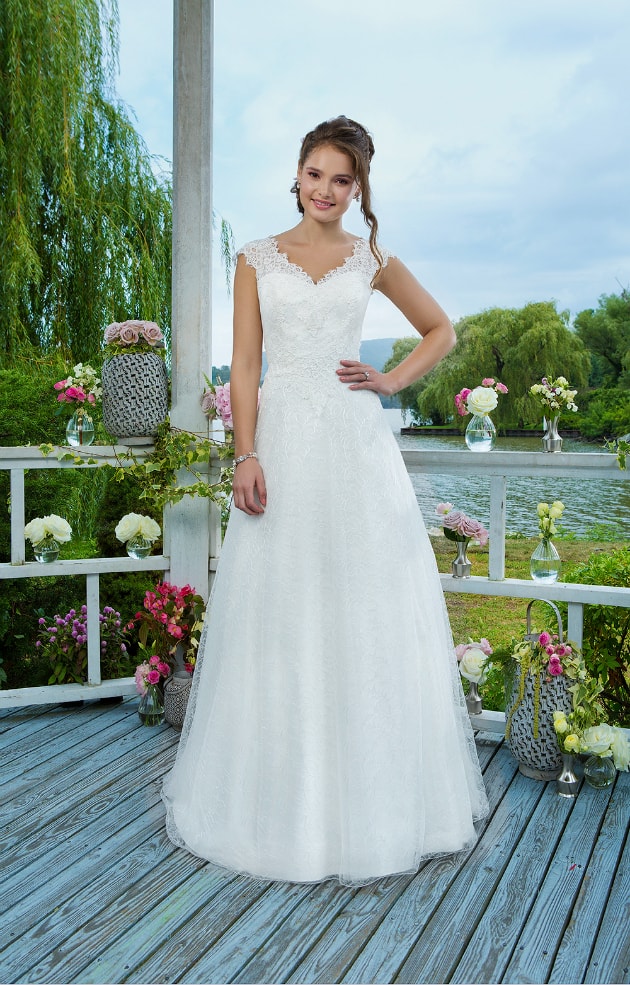 LOVE the back of this dress. And I know this is off-topic, but that hairstyle? It's kind of amazing.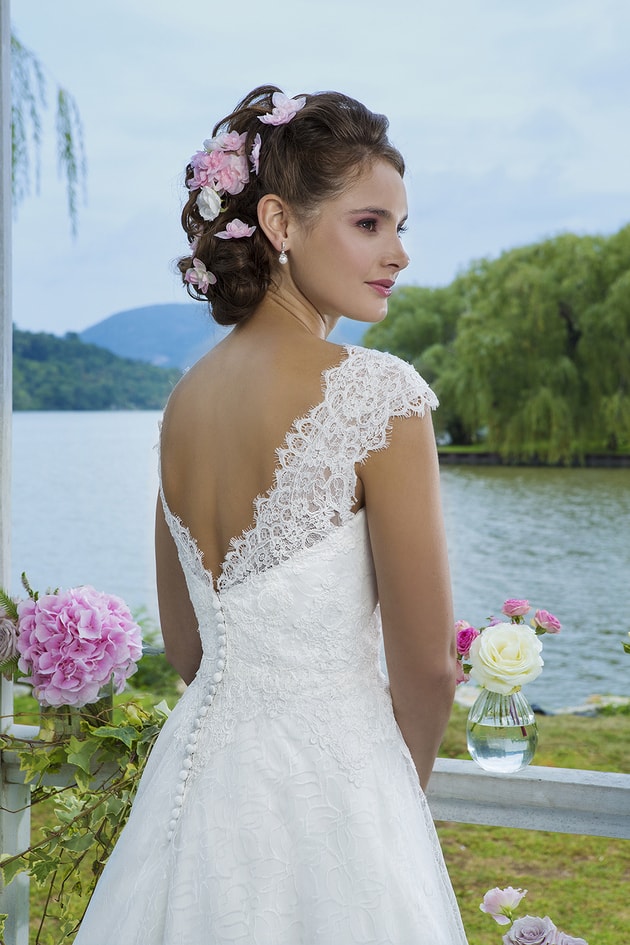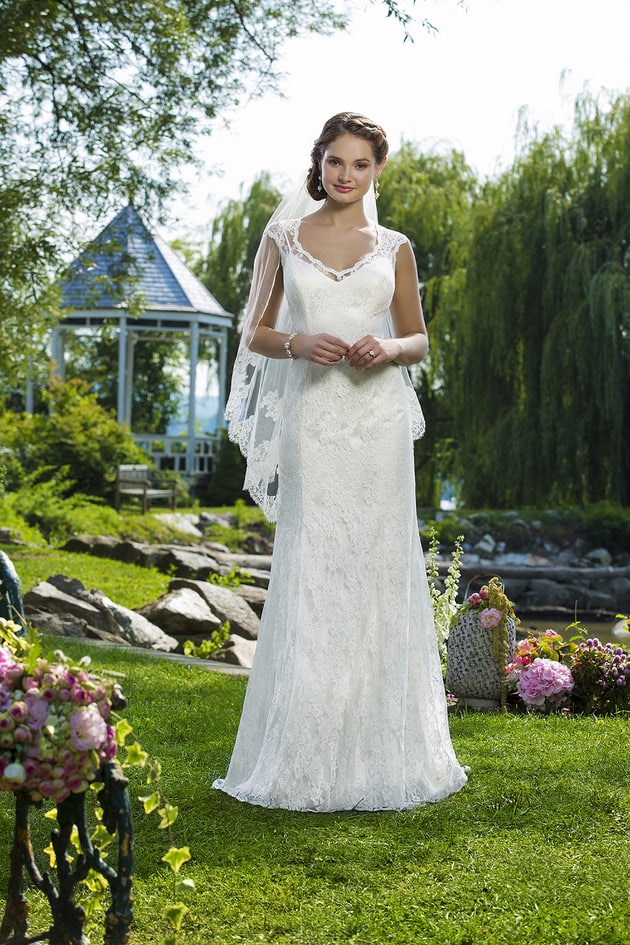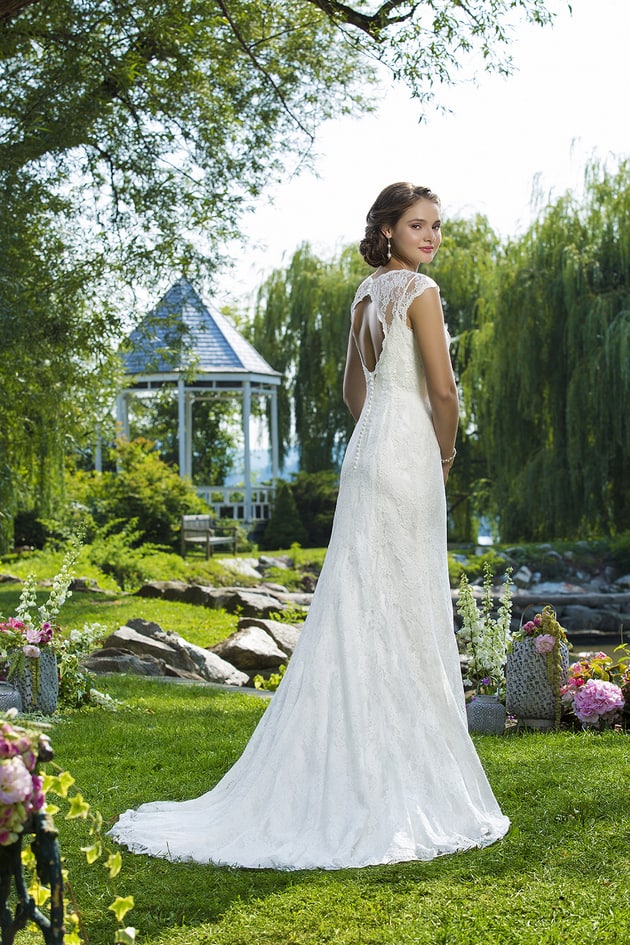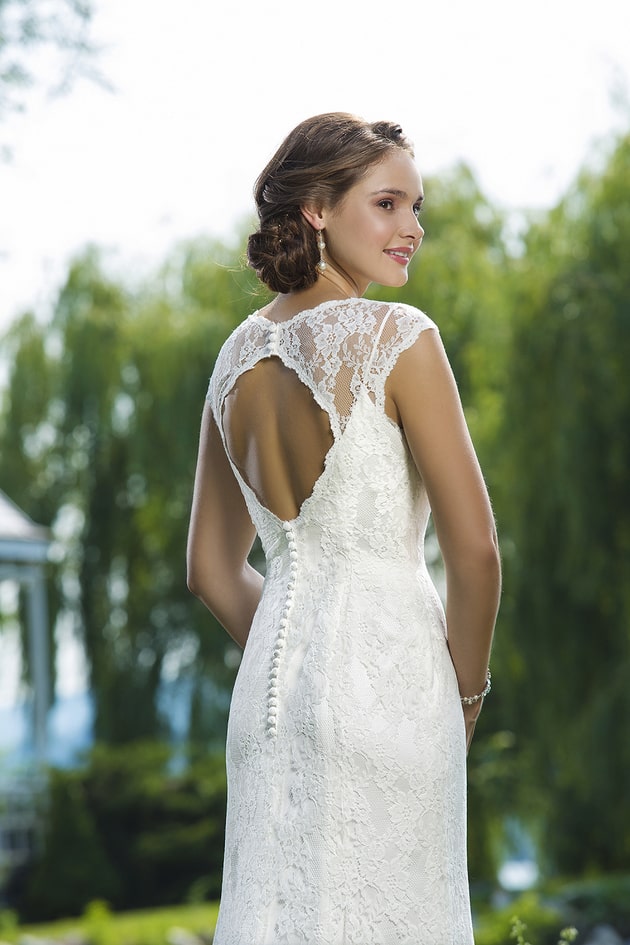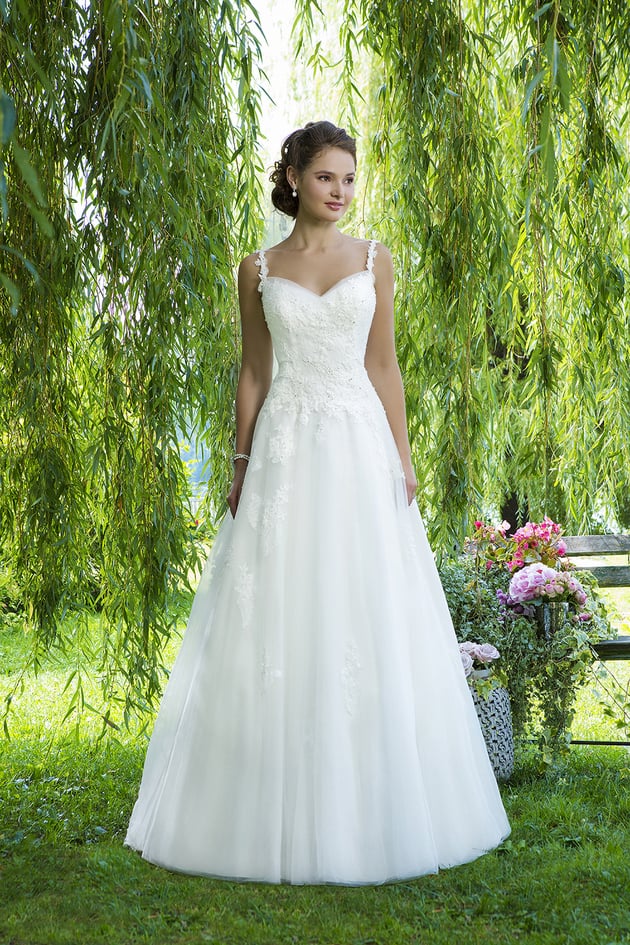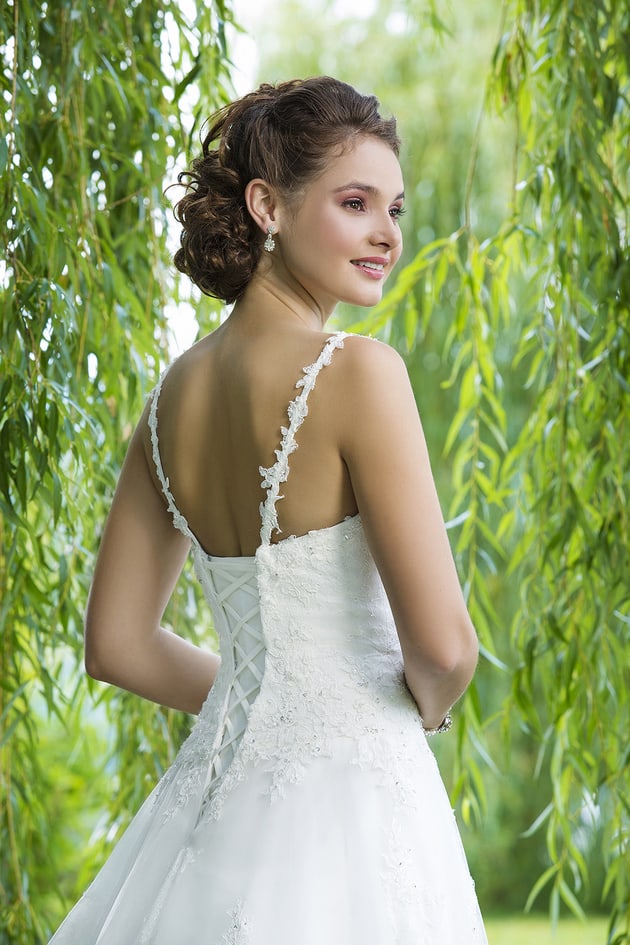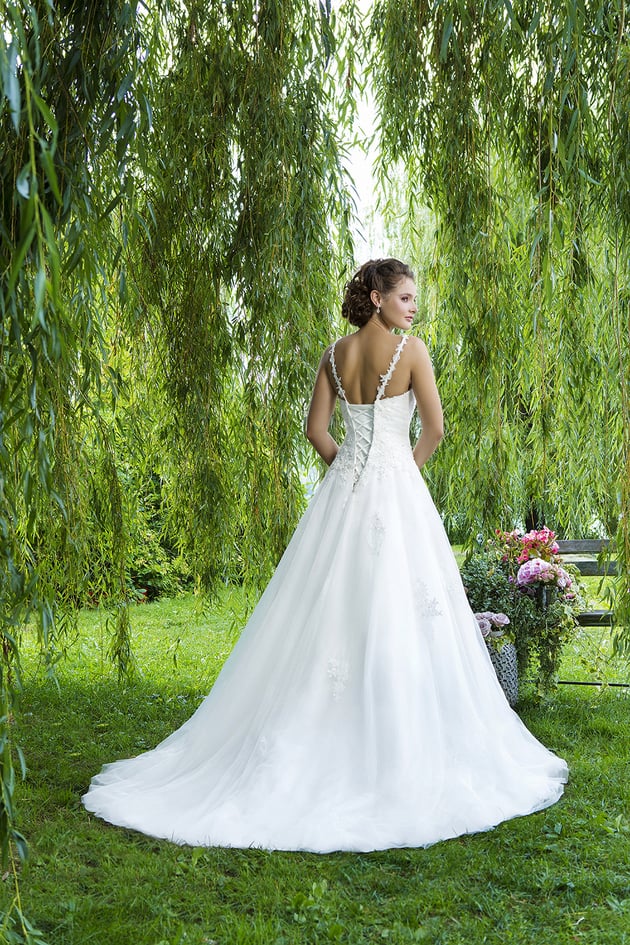 This next gown is a little more elaborate than most of the other ones in this collection. The raspberry color embroidery is really breathtaking.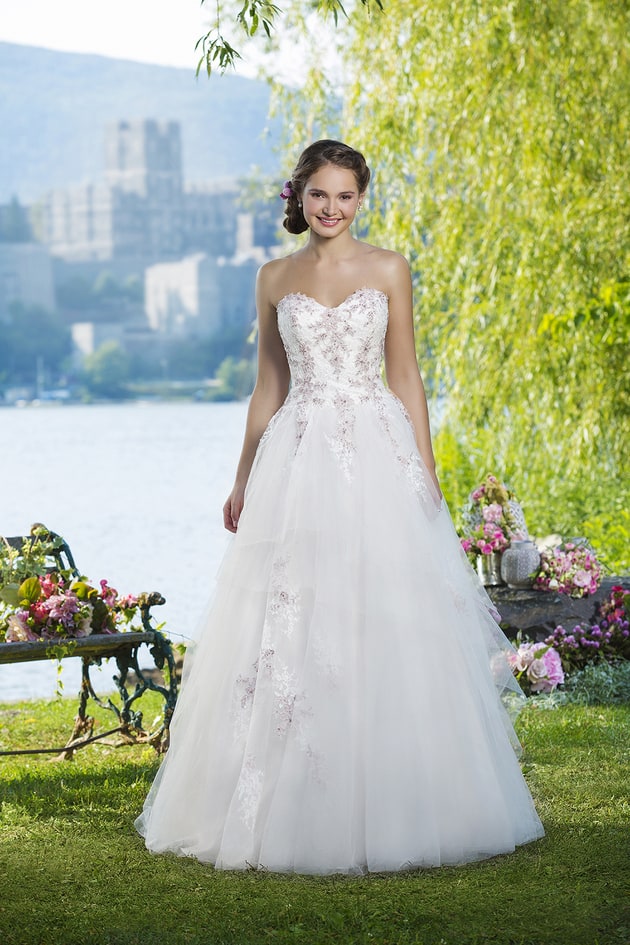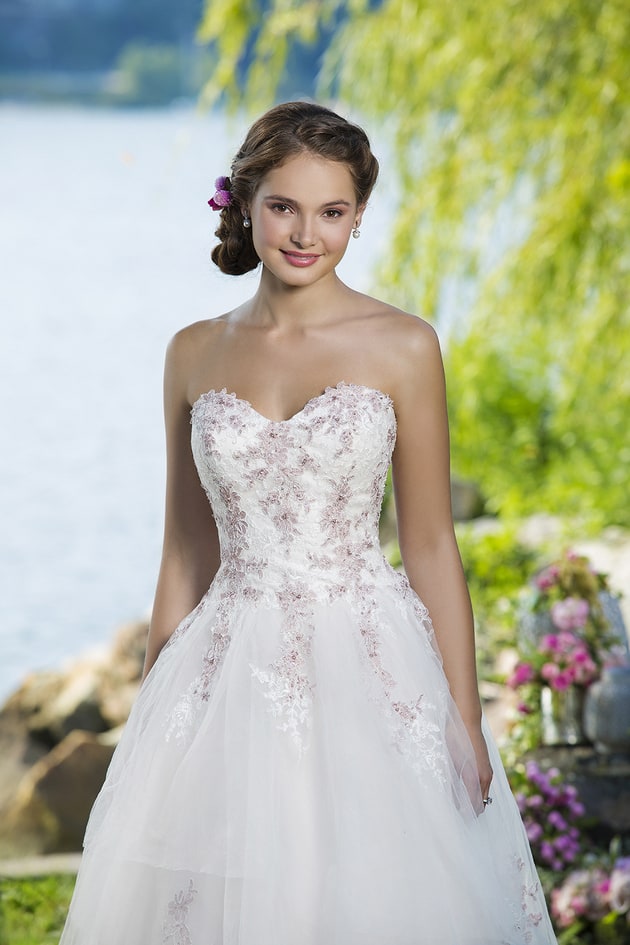 Here are the rest of the dresses in this collection. Each one is more beautiful than the next.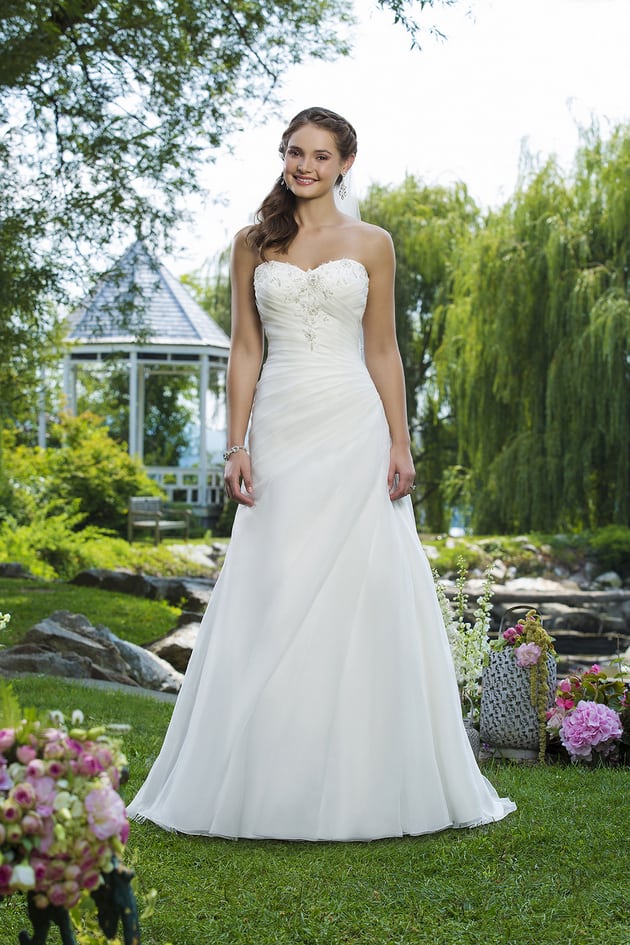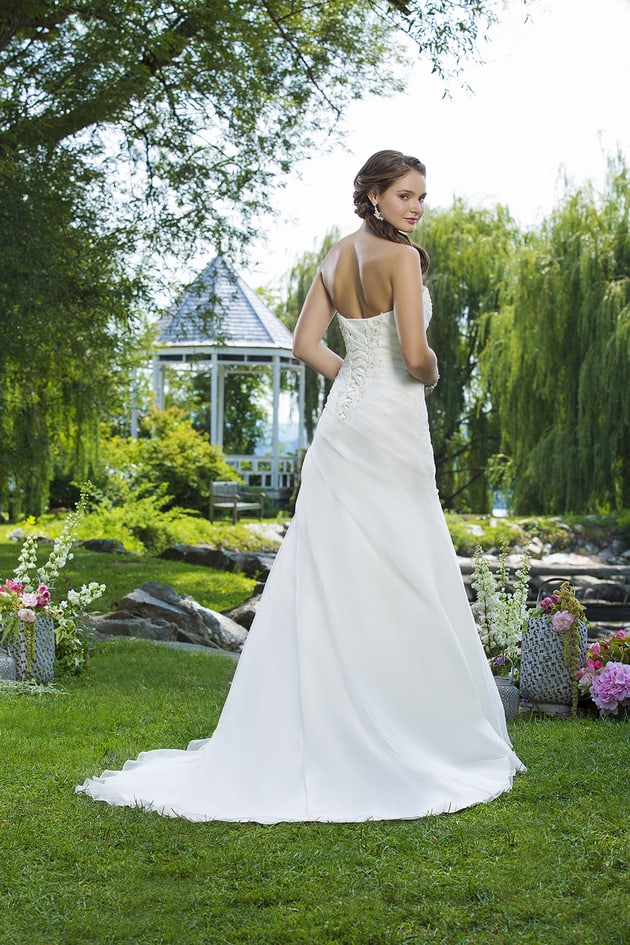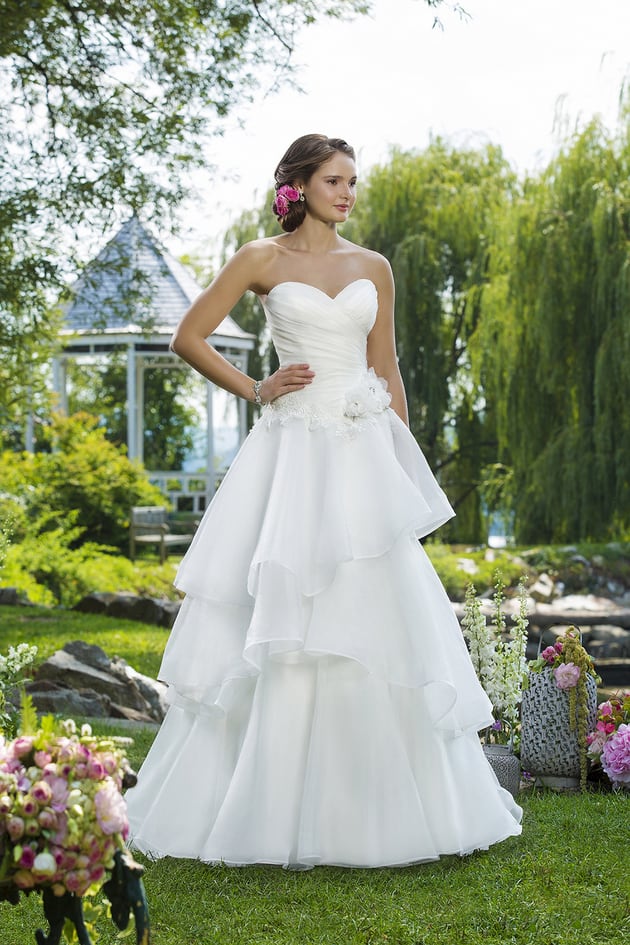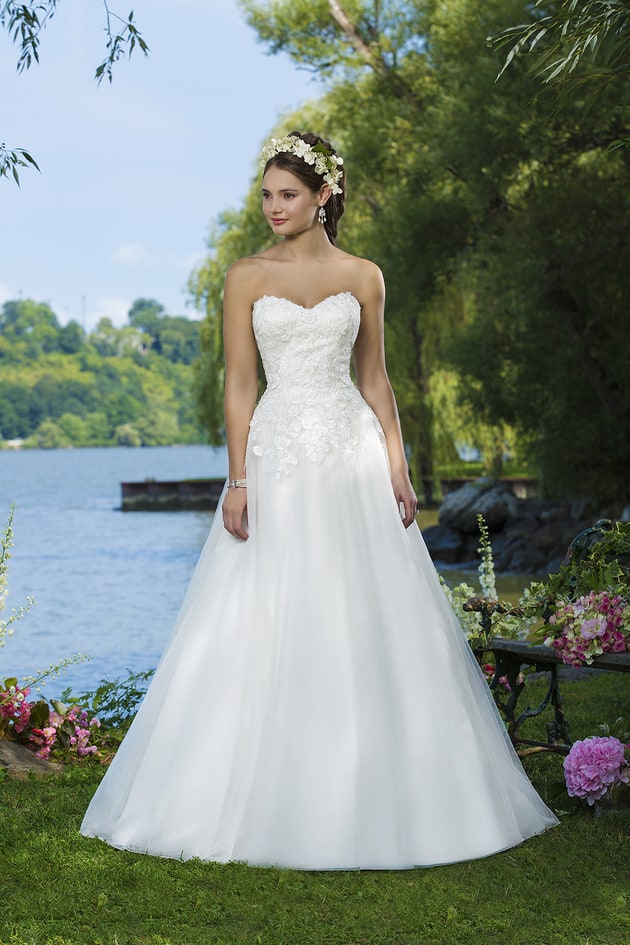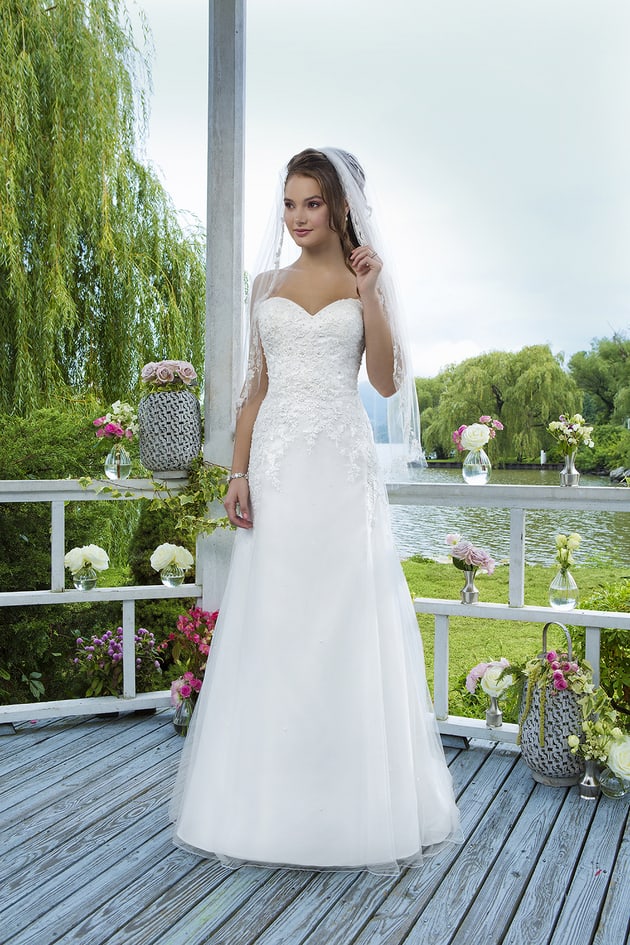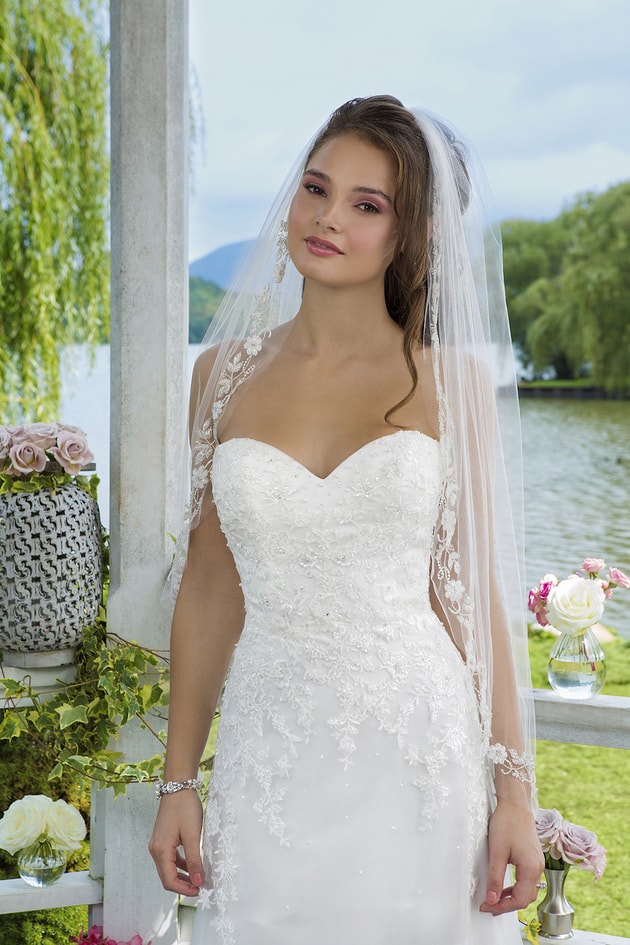 Next > Sincerity Destination Wedding Dresses
All of the dresses featured here are from Justin Alexander's new Sweetheart Collection. Visit their website to view the entire collection and find authorized retailers.
Related Posts You'll Enjoy
Browse a collection of stunning destination wedding dresses handpicked by our team of editors
Everything you need to know about buying a wedding Dress online without getting scammed
Featured:

17 Welcome Bags & Favors Your Guests Will LOVE (and ones they won't)!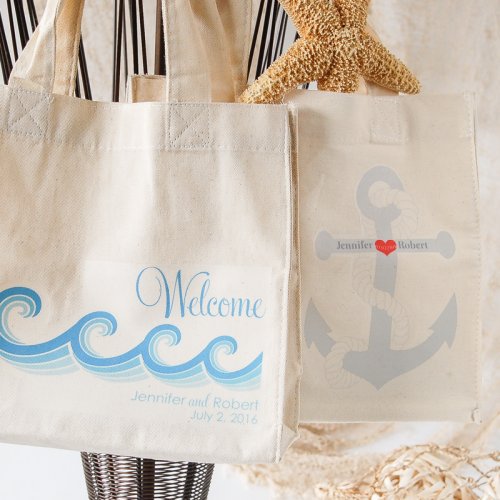 Welcome bags and favors are a great way to show your love and appreciation to your family/friends who are attending your destination wedding. To get some ideas of the best favors and welcome bags, we polled hundreds of destination brides who already got married. They shared their thoughts on the type of welcome bag items and favors their guests loved, as well as the misses.
Featured:

Destination Wedding Invitations in a Bottle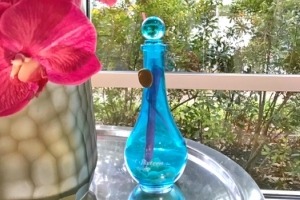 How do you tell your guests they're about to embark on the most magical trip of their lives? With the most unique beach wedding invitations, of course! We got these stunning "Invitations in a Bottle" sent to us in the mail and were blown away! This is probably the most fun way to set the tone and make an impression when you announce your destination wedding.