Choosing your destination wedding bouquet may appear like a pretty easy task because, hey… all flowers are beautiful. But it's NOT that simple. There are SO many directions you can go when arranging that perfect bouquet to accent your bridal look. Some brides stick with a simple, classic and pretty look… others go completely unique, off-the-wall and don't even include actual flowers in their destination wedding bouquets! The choice is yours alone, but to help get your creative juices flowing, we've compiled a collection of 25 drop-dead bouquets from real destination weddings we've featured right here on DWD.
And because we're dedicated to making sure we keep you up to date on all rising trends in the destination wedding world, I want to also share some tips and trends we've seen this year.
Destination Wedding Bouquets: Tips & Trends
When narrowing down the possibilities for your destination wedding bouquets, you might consider which flowers are native to the destination you've chosen for your wedding. Not only will this result in a cheaper bouquet as the materials are locally sourced, but your bouquet will also be full of lush, vibrant, healthy flowers that seamlessly complement the natural beauty of your surroundings.
This year, we saw a TON of pretty blush colors intertwined with an interesting variety of greenery and pops of classic white. The color combination is absolute perfection, so you really can't go wrong there. We also saw quite a few brides donning the king of flowers: the magnificent King Protea. Sometimes the king protea was surrounded by other flowers like orchids or roses, but we even saw brides carry a single king protea –and it was stunning in its simplicity.
My personal favorite new trend is that brides are incorporating succulents into their bouquets and décor. Succulents are adorable and give a fantastic texture contrast that I love.
But I must share the trend I would have never thought of in a million years, but I was instantly sold on … destination wedding bouquets that are made with all kinds of stuff, except flowers! We love the creativity and whimsical look of the last two faux-quets (new word alert) in this gallery. Most of the time, you won't get to see your bouquet until you arrive at your wedding destination– but with flower-less bouquets, you'll know exactly what you're getting ahead of time and you'll get to keep it forever. Some of these you just need to see to believe – enjoy!
Save this to Pinterest for Later

Featured:

New Orleans Destination Weddings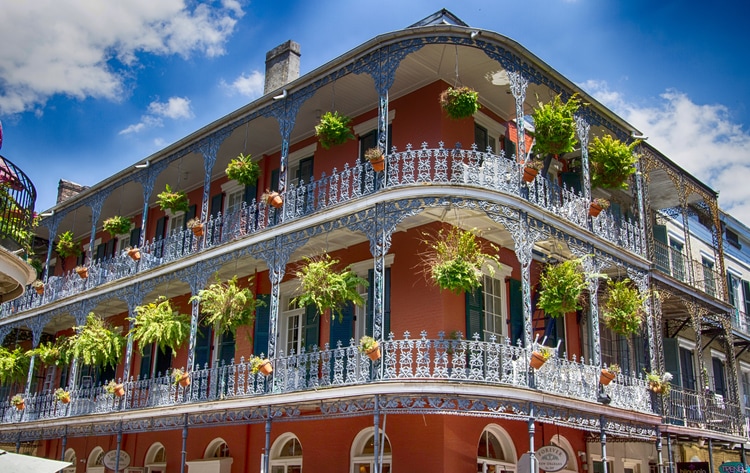 Here at Destination Wedding Details, we've seen it all: weddings at the beach, in the mountains, in the desert, and in pretty much every country. ALL beautiful, mind you… but through our years of observing what exactly makes for a GREAT wedding, we've surmised this: it must be FUN for you and your guests. So, ask yourself this: what city is more fun than New Orleans? Read our full post to discover when, where and how to get married in NOLA.
Featured:

Destination Wedding Invitations in a Bottle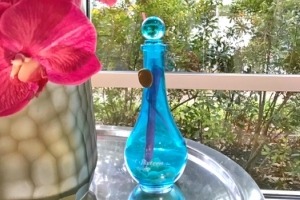 How do you tell your guests they're about to embark on the most magical trip of their lives? With the most unique beach wedding invitations, of course! We got these stunning "Invitations in a Bottle" sent to us in the mail and were blown away! This is probably the most fun way to set the tone and make an impression when you announce your destination wedding.