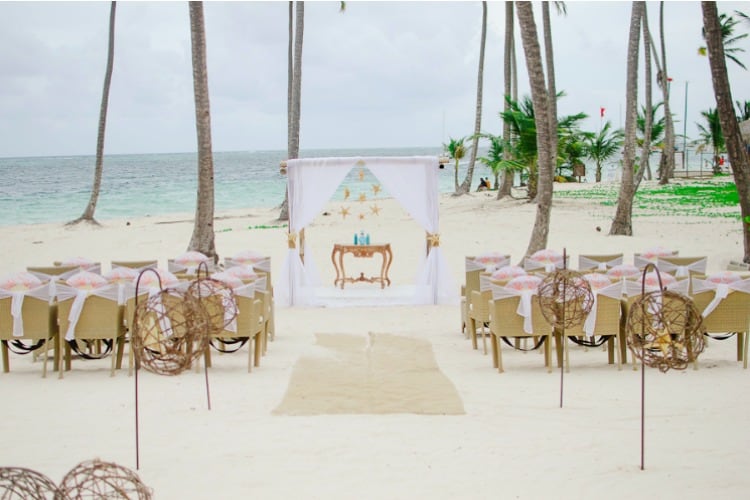 This post is part of my Destination Wedding Etiquette Q&A series, where I answer reader submitted questions.
Destination Wedding Etiquette Question submitted by Karen
If you already know that someone is not able to make it to the destination wedding, do you still send them a formal invitation and do you invite them to the shower?
Cynthia @ Destination Wedding Details Says
This is completely up to your discretion. You can definitely still send them a formal invitation to the wedding and shower, especially if this is someone close to you. Although they might have told you they won't be able to make it, you might be surprised to see them come through in the eleventh hour and actually find a way to make it.
What could be considered in poor taste is to send a shower invitation but not an invite to the wedding itself. However, you're sending both and leaving it up that person to make a decision on which one (if not both), they'd like to attend.
I address this topic on the Destination Wedding Etiquette page.
Do you have a destination wedding etiquette question? Ask here.
Featured:

Contest for The Best Destination Wedding of 2017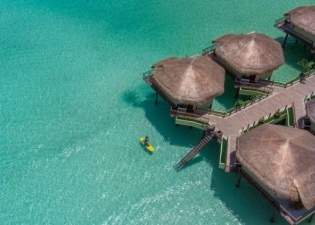 Do you think that you (or someone you know) had the best destination wedding of 2017? Show off your photos and tell your story for a chance to win one of 13 AMAZING prizes, including $3,000 cash or a romantic getaway to over-water bungalows.
Plus your photos will be featured on our blog and social media for the world to see!

Editor/Founder
at
Destination Wedding Details
Cynthia is the founder and editor of Destination Wedding Details.She has over 15 years experience in the Marketing and Event industry and launched Destination Wedding Details in 2010, shortly after planning her own destination wedding. Cynthia uses her experience and genuine passion, to inspire brides who are planning their dream wedding away from home.