This is part of my Destination Wedding Etiquette Q&A series, where I answer questions submitted by my readers.
Question submitted by Corina:
You mentioned not to ship anything important to your destination. Would you recommend putting it all in a checked bag instead? I will obviously carry on my wedding gown and the absolute essentials, but for decor items and welcome bags and things like the guest book table supplies, I can't fit it all in my carry-on. Any tips? Thank you!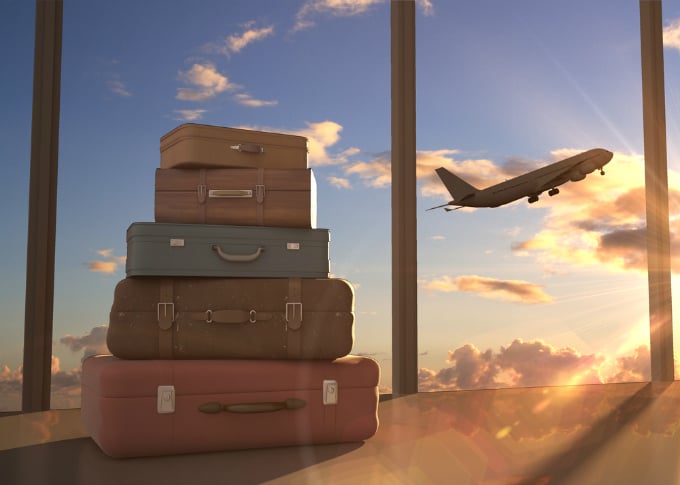 Cynthia @ Destination Wedding Details Says:

Hi Corina,
If you're getting married within the US, you can always ship those items and get a tracking number or return receipt. Just make sure you send it at least 2 weeks before the wedding in case there are shipping delays.
If your destination wedding is outside of the U.S., I highly suggest you pack welcome bags, favors and decorations, in a suitcase that you will be checking-in. You can buy a really cheap, large, ultra lightweight suitcase that will fit everything in it.
For my destination wedding, I bought a very cheap foldable bag (less than $30), just for those items you mention. Since I wouldn't need the suitcase on the way back home, I just left it in the hotel room and hoped that one of the employees would make good use of it:) There was no sense in carrying back an empty suitcase and I avoided the extra baggage fees at the airline. You can even buy a second hand suitcase just for those items to cut back on cost.
Another smart idea is to divide those items among other people traveling with you. Have your fiance, family members and friends each pack a few things in their check-in luggage.
Good luck!
Comments for
Shipping and packing for your destination wedding
Average Rating





---
Have a question? Go to this page to ask.
Featured:

A Beautiful & Affordable Destination Wedding Venue on the Beach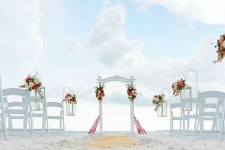 I'm always on the hunt for the best destination wedding venues out there. And if what you're looking for, is an affordable destination wedding within your reach and on the beach, then allow me to introduce you to the #2 resort in the whole Sunshine State (voted by Condé Nast). With a variety of indoor and outdoor venues, this awesome resort has everything you could possibly need for a flawless destination wedding… Read the full blog post.

Editor/Founder
at
Destination Wedding Details
Cynthia is the founder and editor of Destination Wedding Details.She has over 15 years experience in the Marketing and Event industry and launched Destination Wedding Details in 2010, shortly after planning her own destination wedding. Cynthia uses her experience and genuine passion, to inspire brides who are planning their dream wedding away from home.