Lindiana and John had the absolute dreamiest tropical Puerto Rico destination wedding. They and their family were blessed to stay at the Hacienda Siesta Alegre Inn, which can only be described as heaven sent, perfect, supremely beautiful and… I'm getting carried away. But seriously! Look at the photos shot by New Life Photography; I'm completely obsessed with everything from the architecture to the décor and landscaping. The balconies, courtyards, twinkling lights and greenery all come together to create this perfectly romantic and intimate venue nestled among the rainforest.
Lindiana and John's love for salsa dancing was evident throughout every colorful and vibrant detail of this wedding. The wedding party was gorgeous; the gals were glowing in coral, the guys were stunning in classic suits. And as for Lindiana and John, they stole the show. They look like they're so in love, and had so much fun at their wedding. Oh,and shocker; the décor at this wedding was poppin'. A gorgeous arrangement of flowers cascaded down the pristine layered cake which led to an almost-too-perfect-to-sit-at table covered in flowers, golden accents and glowing lanterns.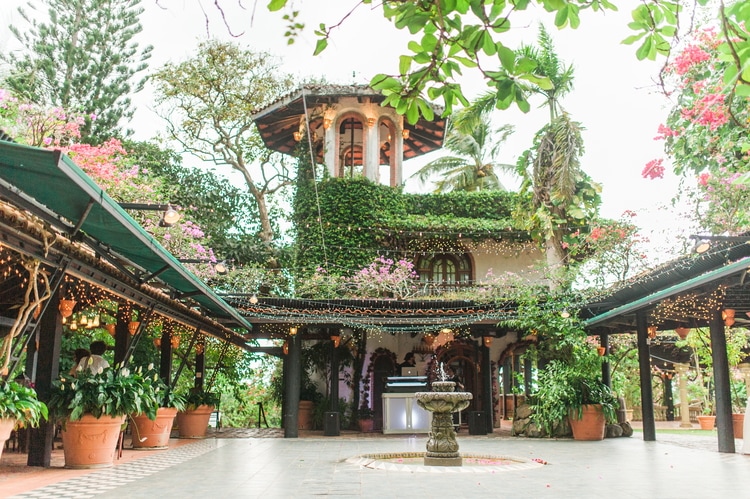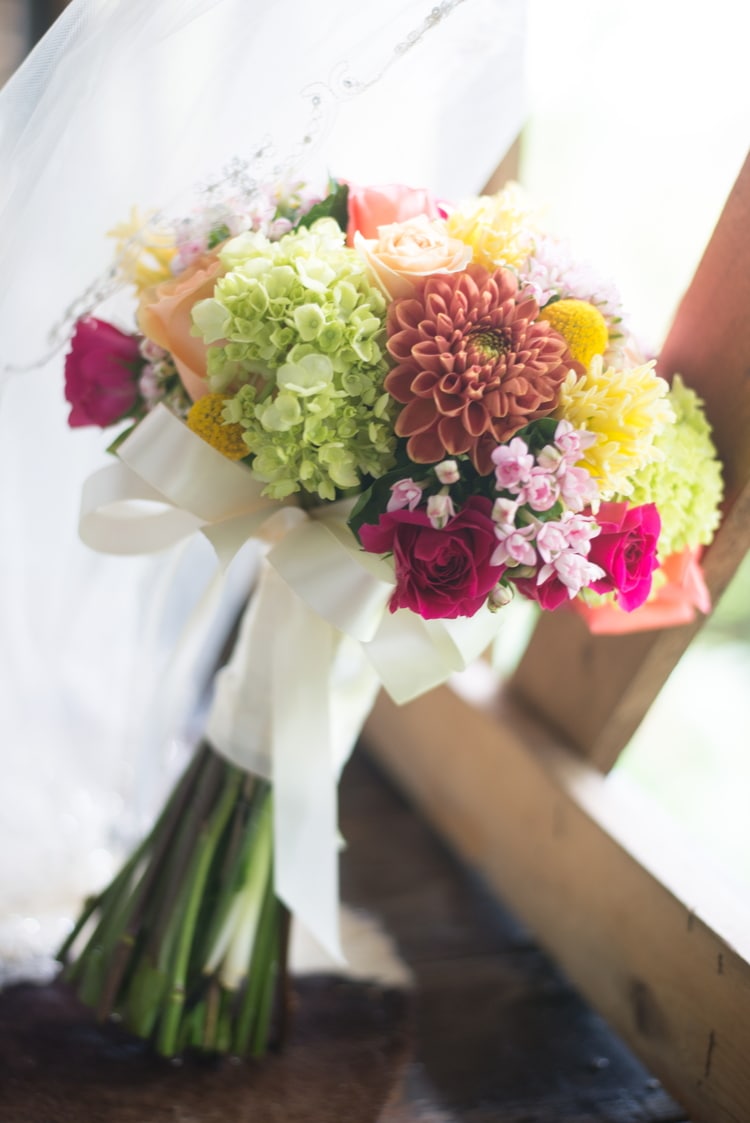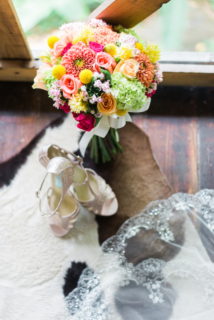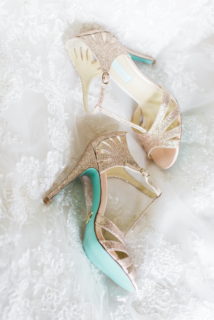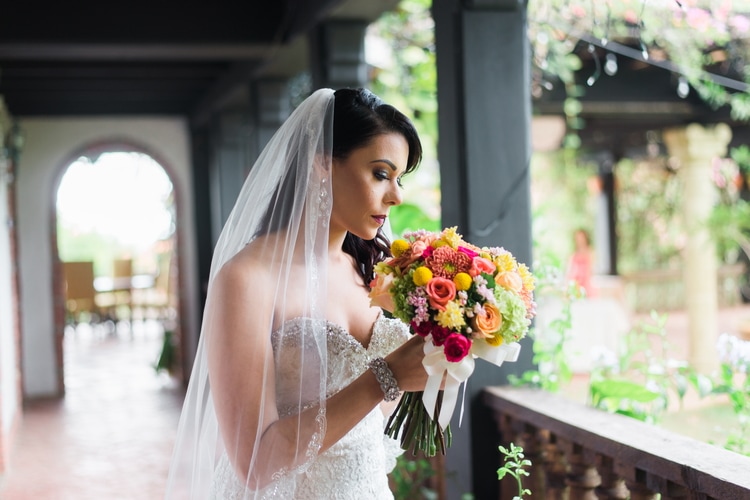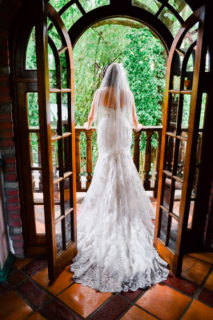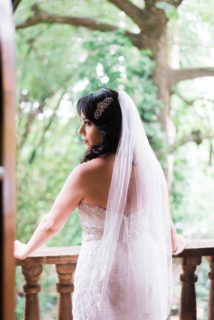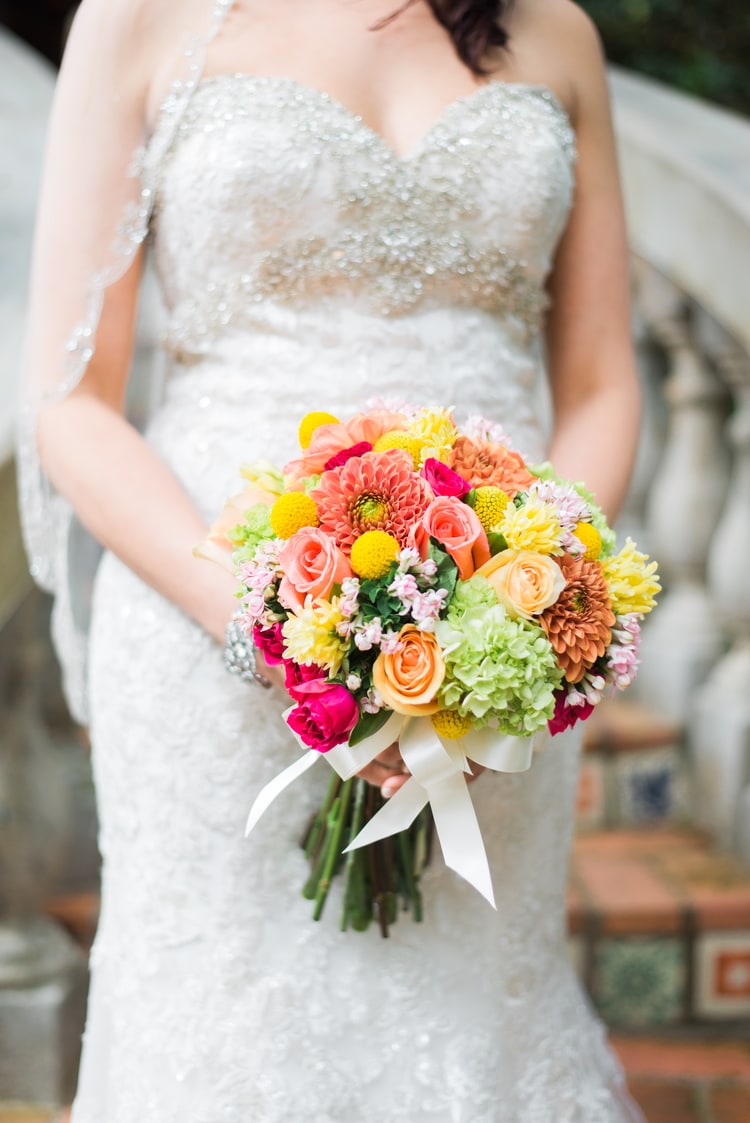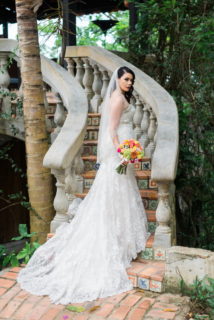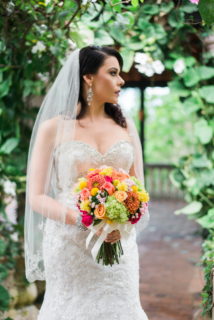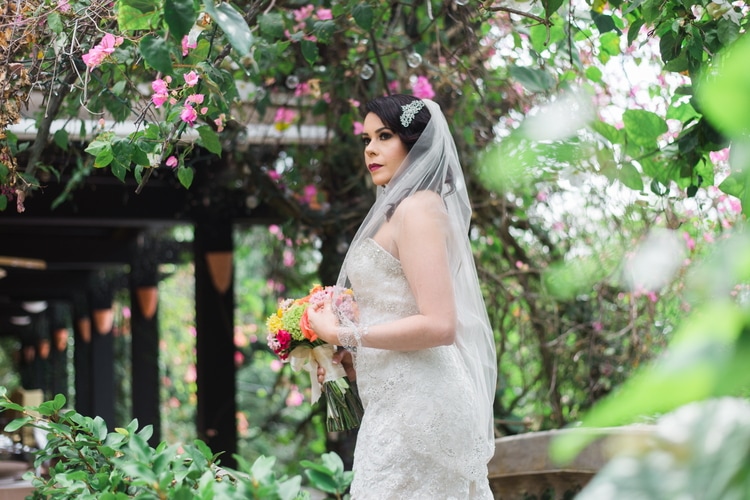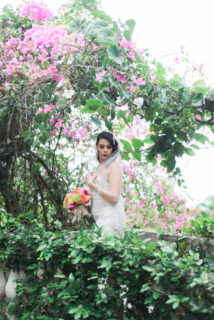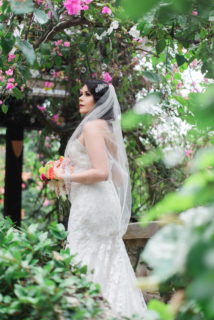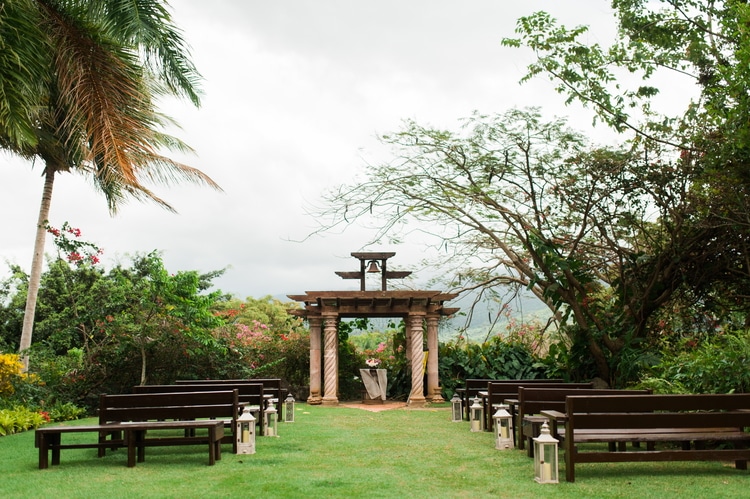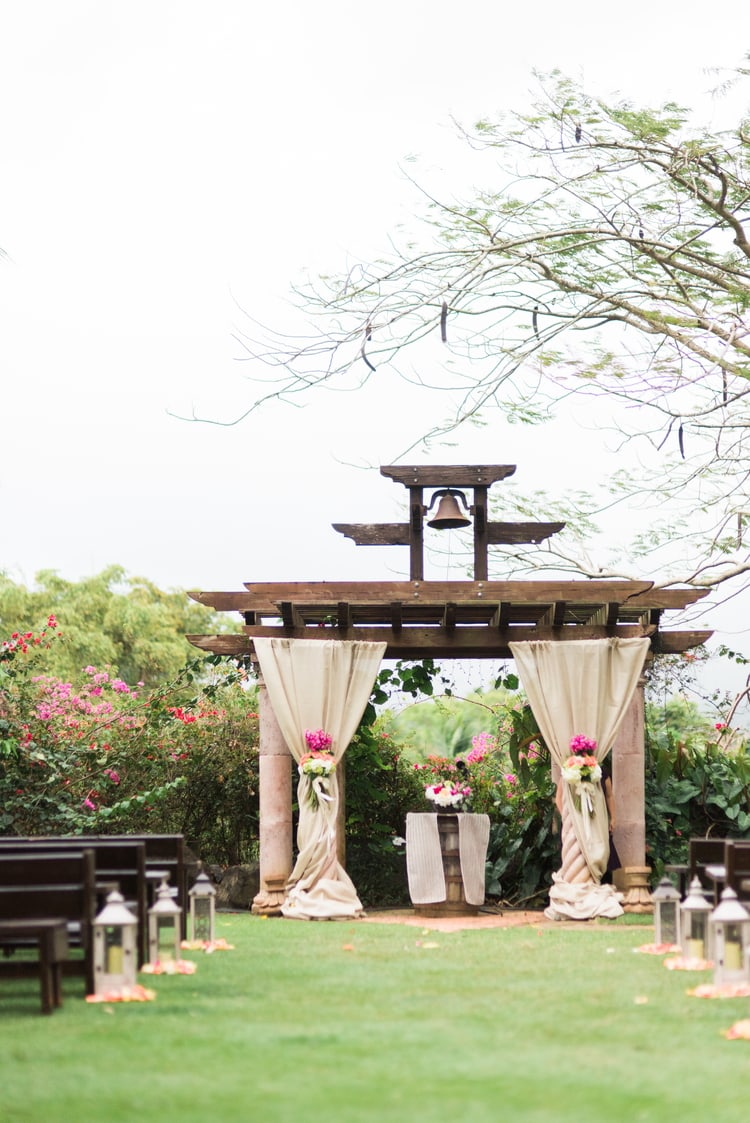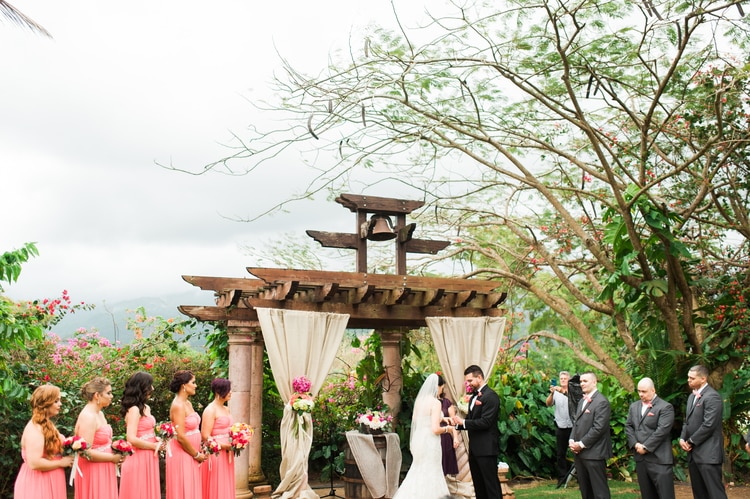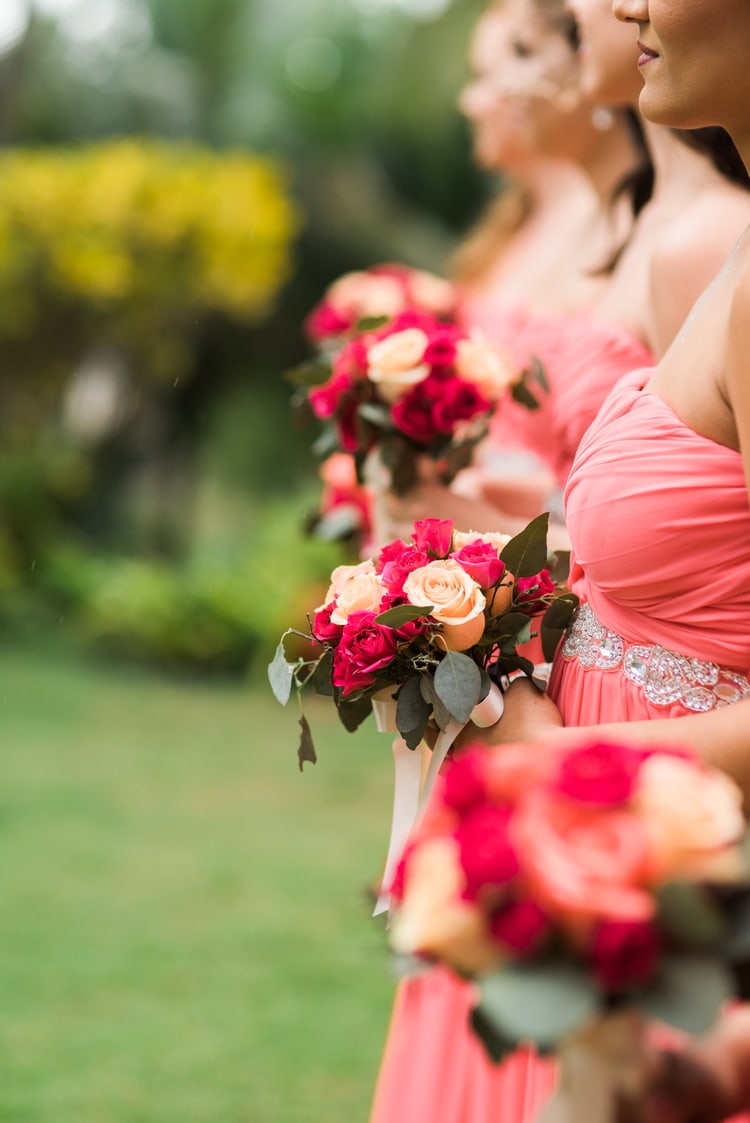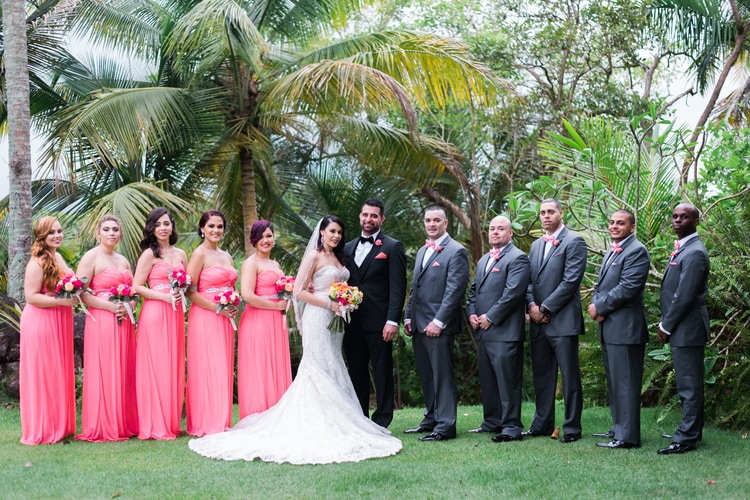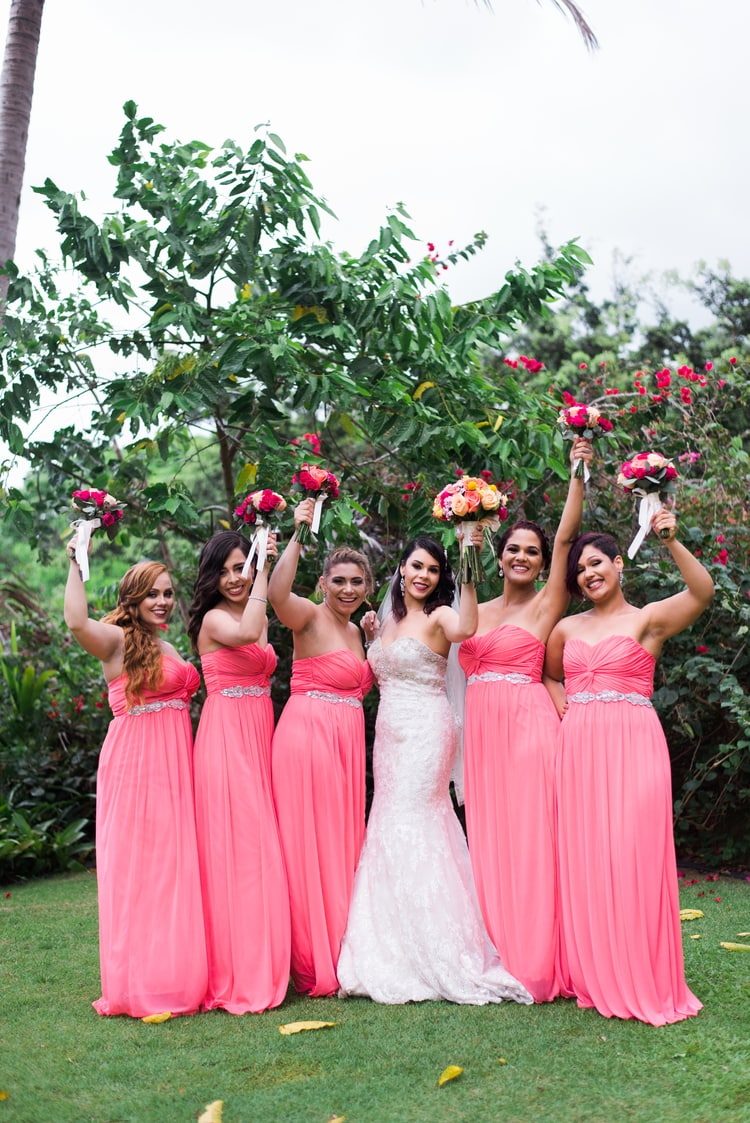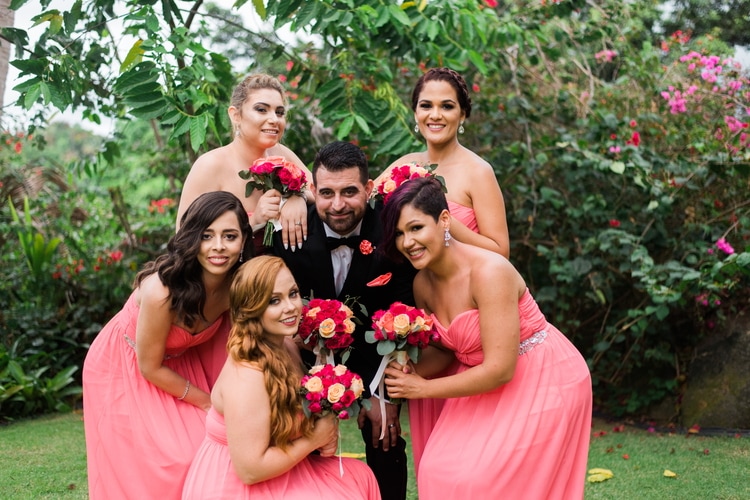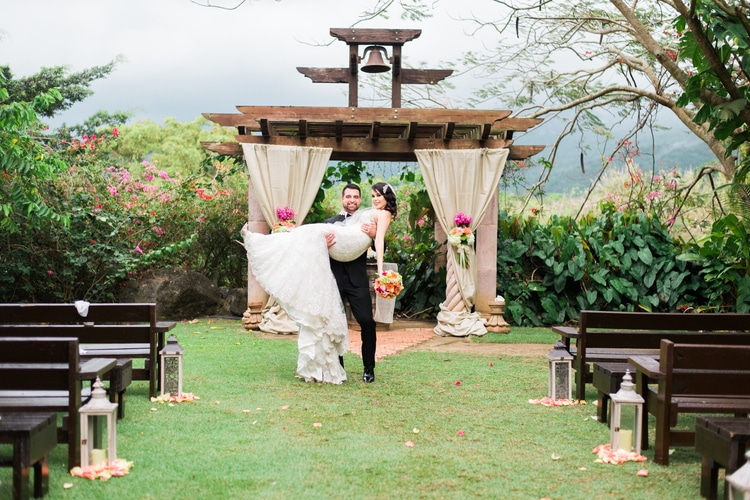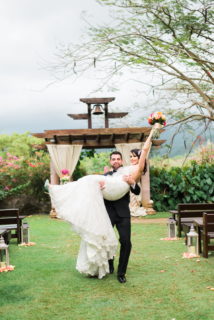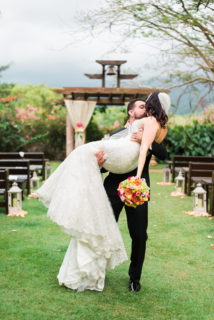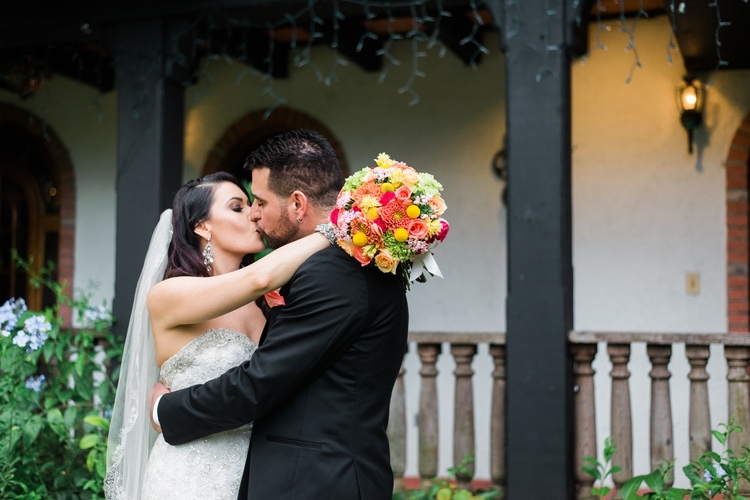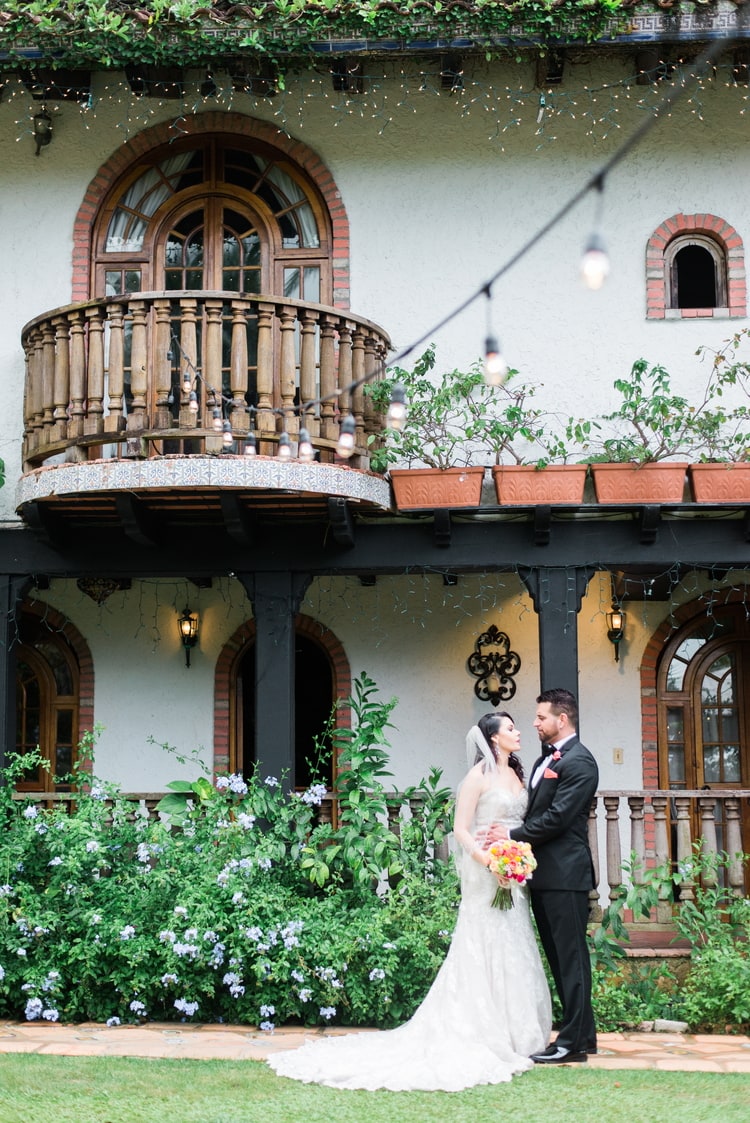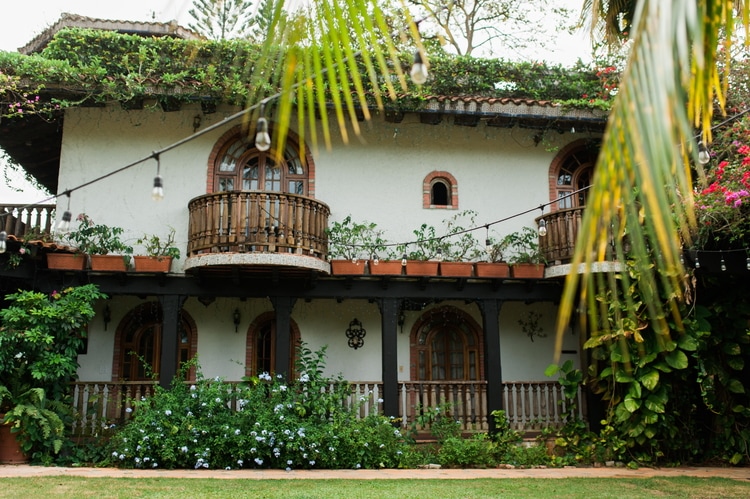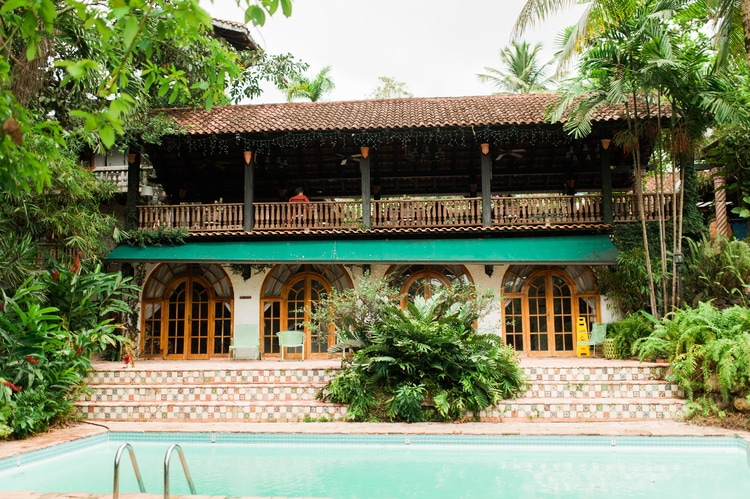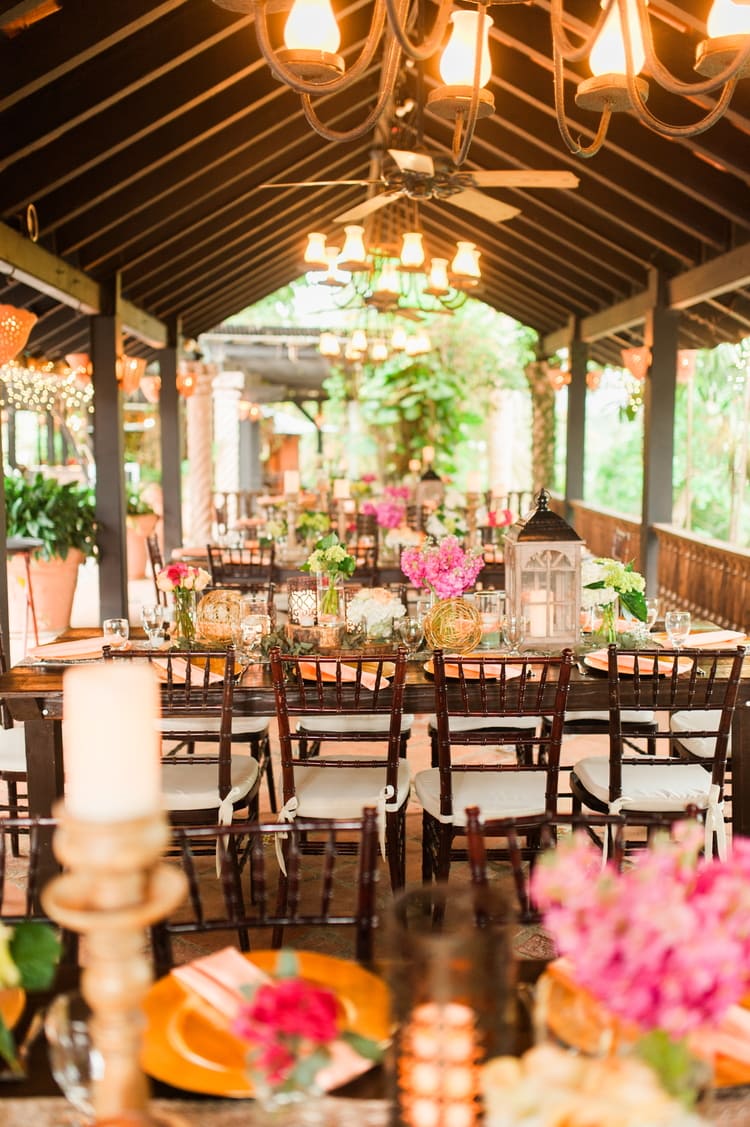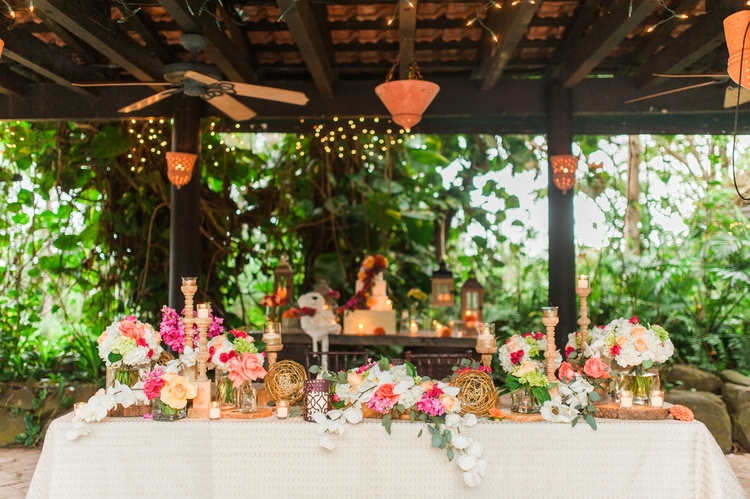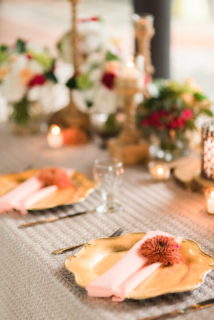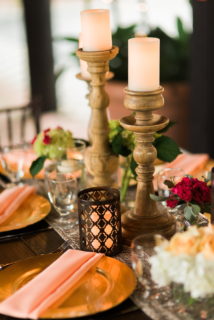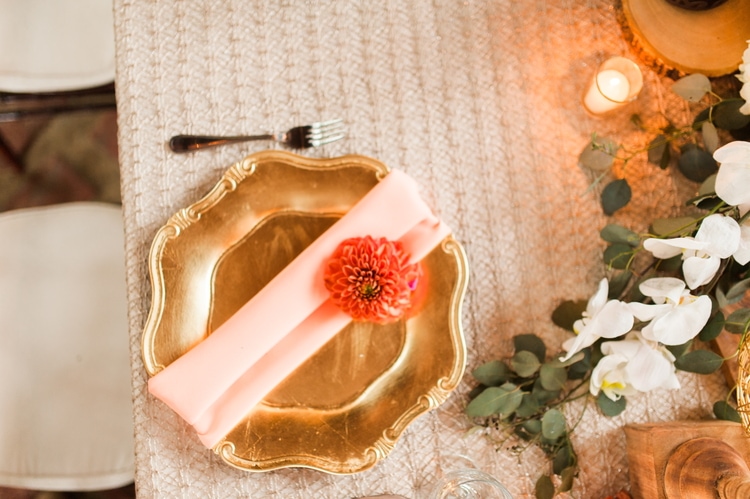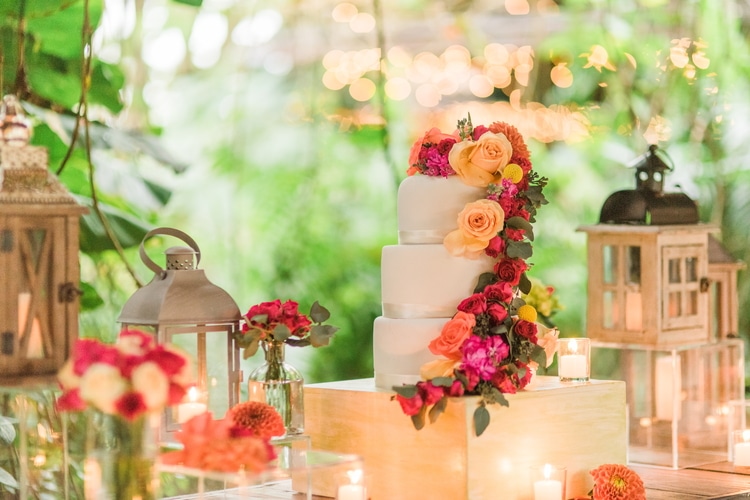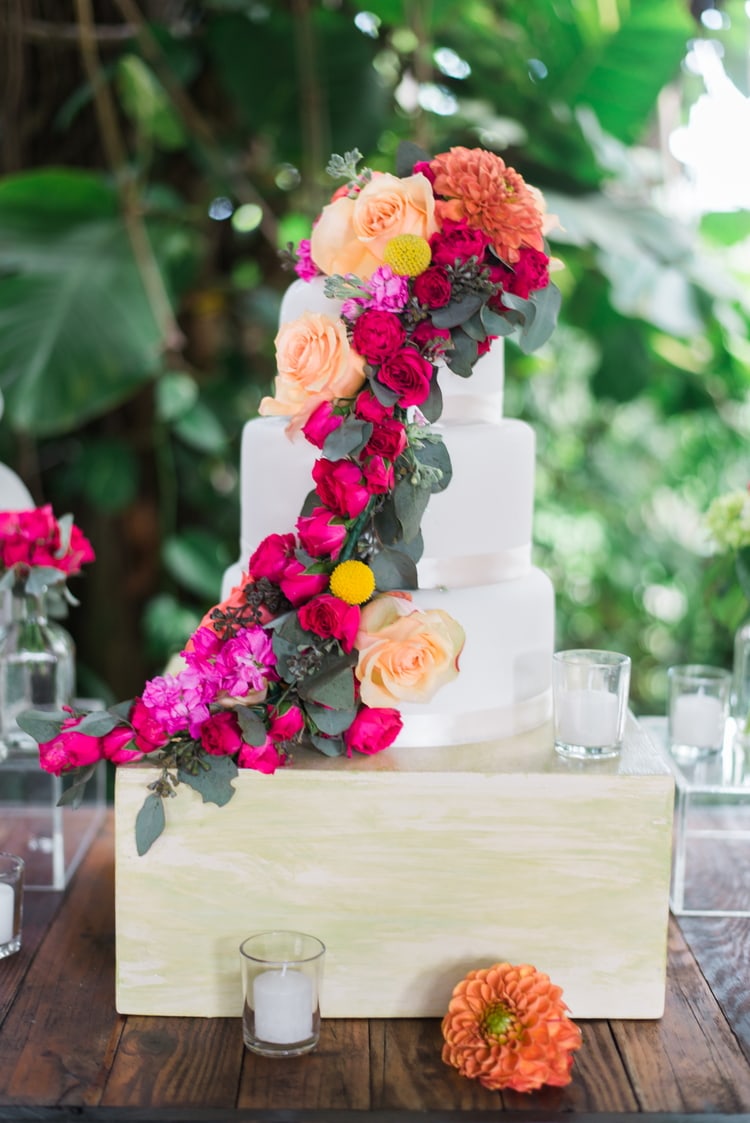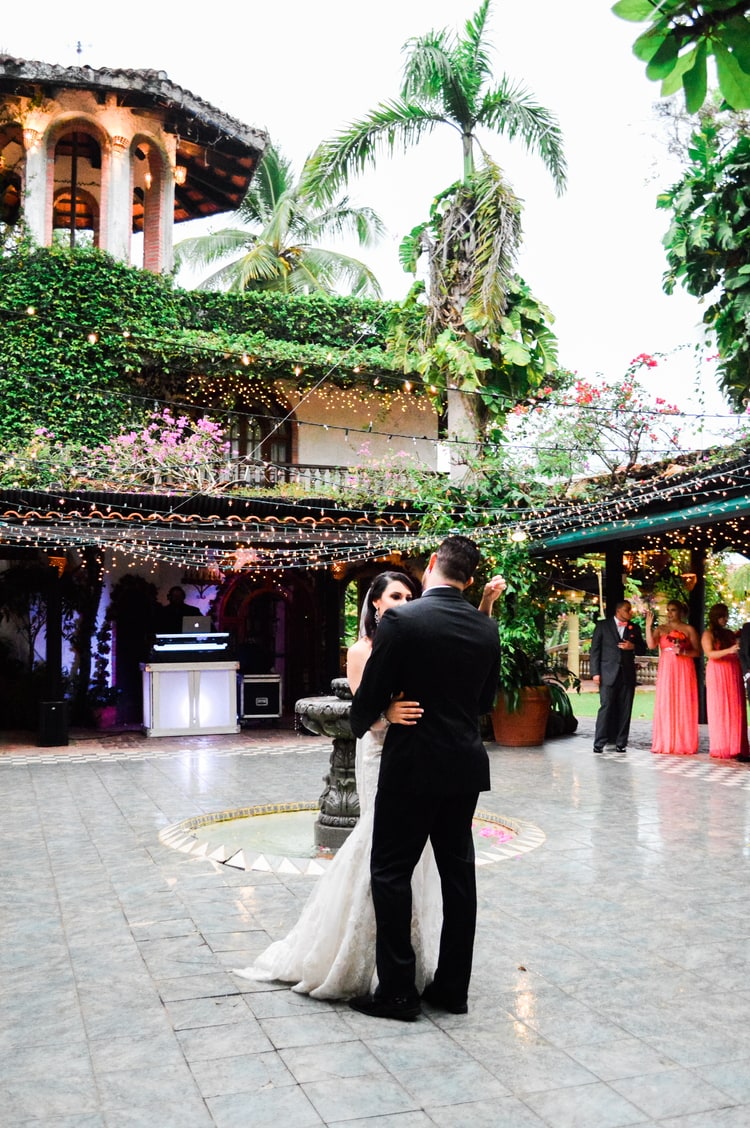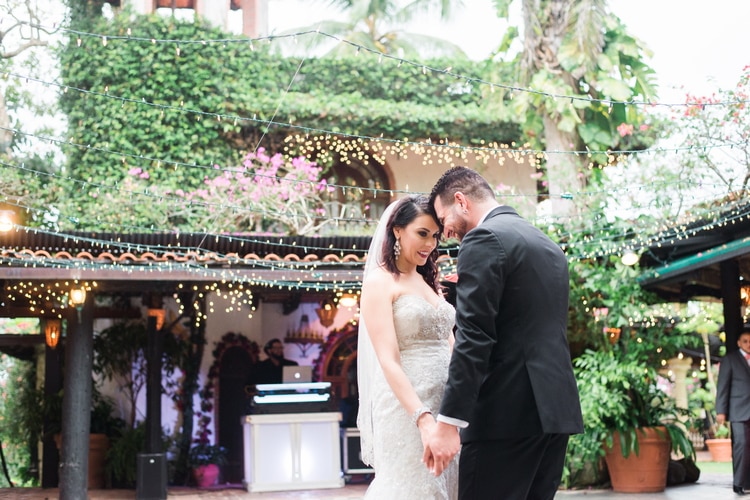 Vendors
Photographer: New Life Photography
Venue: Hacienda Siesta Alegre Inn
DJ: Big J Music
Brides dress: Vows
Decorations: Black HC Flowers Events
Catering: Nilsa Colon
Officiant: Aida M. Mari-Roca
Wedding Coordinator: Yolanda De Jesus
Assistant Photographer: Youri Claessens
Featured:

Unique Poolside Bachelorette Party Inspiration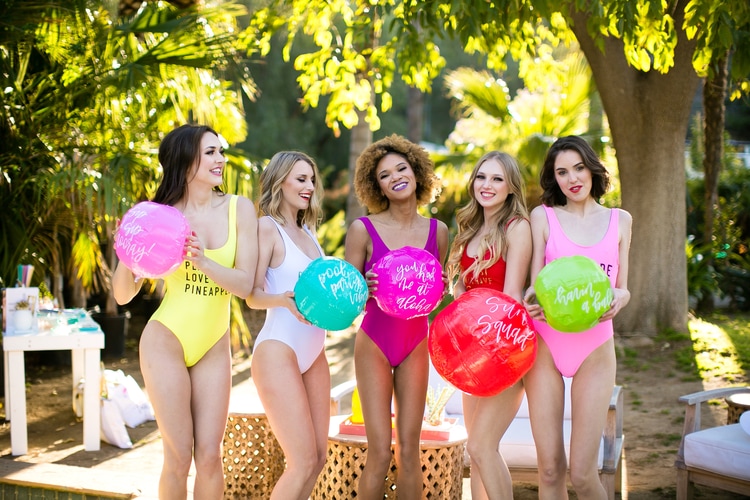 This unique tropical poolside bachelorette party is #GOALS! The décor was tropical, colorful and fun – bringing a cheery vibe that set the tone for a flawless and relaxed day. There were tons of personalized details –from sunscreen and chapstick, to soda and champagne, sun hats and fans, magazines, personalized tumblers, and even a wet bikini bag to hold their suit while they slipped into some adorable "Bride's Beaches" cover-ups. Of course, what's a good party without some fun games? Tons of fun ideas in this post. Read more
Featured:

New Orleans Destination Weddings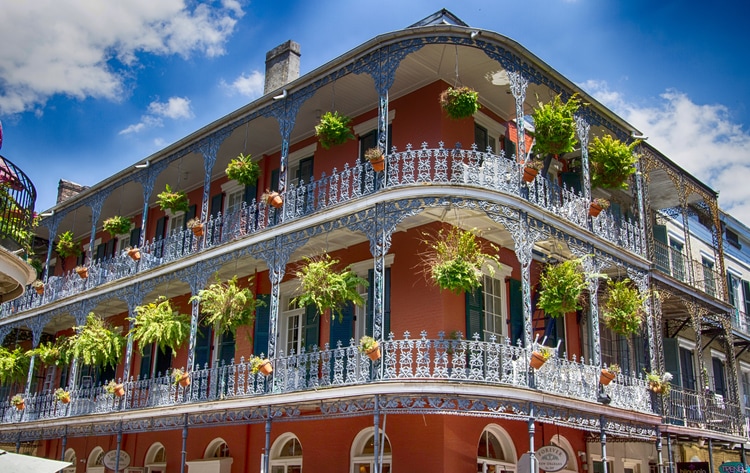 Here at Destination Wedding Details, we've seen it all: weddings at the beach, in the mountains, in the desert, and in pretty much every country. ALL beautiful, mind you… but through our years of observing what exactly makes for a GREAT wedding, we've surmised this: it must be FUN for you and your guests. So, ask yourself this: what city is more fun than New Orleans? Read our full post to discover when, where and how to get married in NOLA.
Erin is a New England native living in Cincinnati, OH. For the last six years she has served as Communications Manager for a large home service franchise, working as a freelance writer in her spare time. She has been a contributing editor for Destination Wedding Details since early 2017. Inspired by a desire to plan a uniquely personal destination wedding herself, Erin draws on experience to bring relatability and humor to her writing.