The goal of this month's featured idea is to give you control and save you money. So what's the big idea?
Ditch real flowers and get an artificial bouquet instead. Now, I hear you balking at the very idea so before you totally dismiss it, take a look at these photos and then hear me out, will you?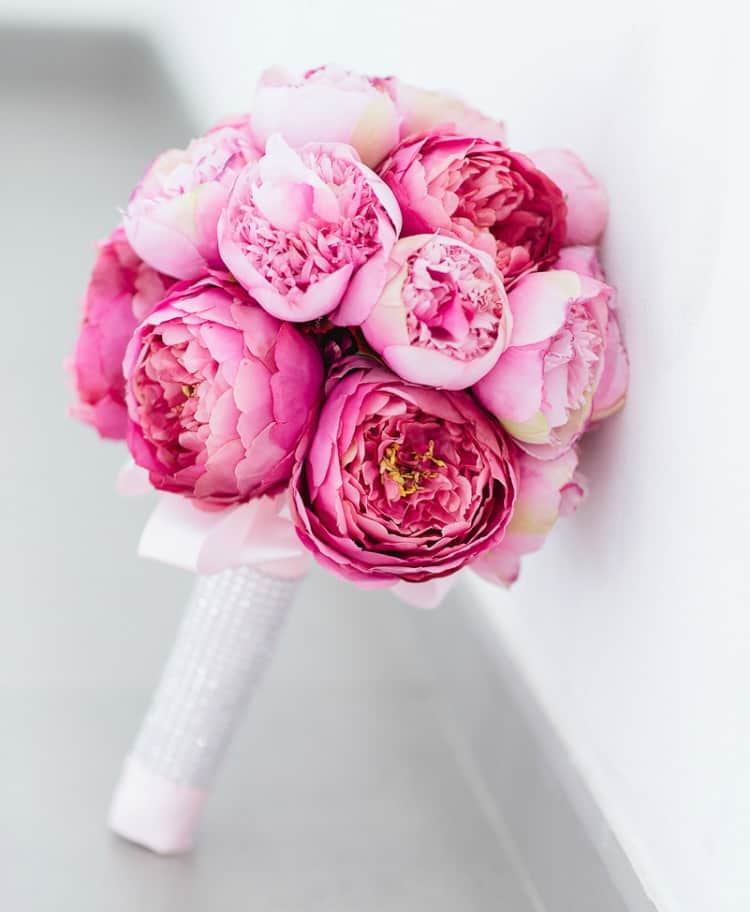 Would you ever in a million years have thought that this arrangement wasn't real?
Before I got married, I was very skeptical about the concept of artificial floral arrangements. I was opposed to anything fake at my wedding. The idea that always came to mind was those horrendous silk flowers you see at your local arts & crafts store. Can anyone say ta-cky?
But those days are long gone.
In this day and age, there are some amazing retailers who can custom create the wedding bouquet of your dreams. And it will look so real, you'll have to see and touch it to believe it. And I can almost guarantee that none of your guests will ever know – unless you let them in on your little secret.
There are some very good reasons for getting real touch bouquets.
For starters, many resorts will give you limited options for your flowers. The bouquet you've always dreamed of might not be in season or might be really hard to come by in your destination.
Even if the resort gives you the option of ordering your desired flowers, it typically comes with a hefty price tag. And you won't even know what you're getting until the day of the wedding.
And worse of all – they die. Yep, you pay all that money and you'll be lucky if your flowers make it through the heat and humidity long enough to see the first dance.
And that's why I think real touch flowers are so awesome. Most retailers will send you pictures of your bouquet so you can approve them before they're shipped. And you get to bring them back home and keep them as a keepsake forever.
I get a ton of Real Destination Wedding photo submissions and as it turns out, the flower arrangements that have always blown me away turn out to be the artificial ones.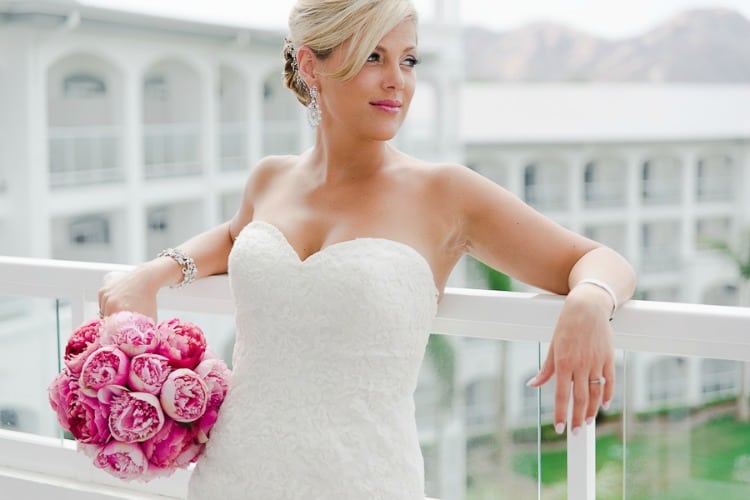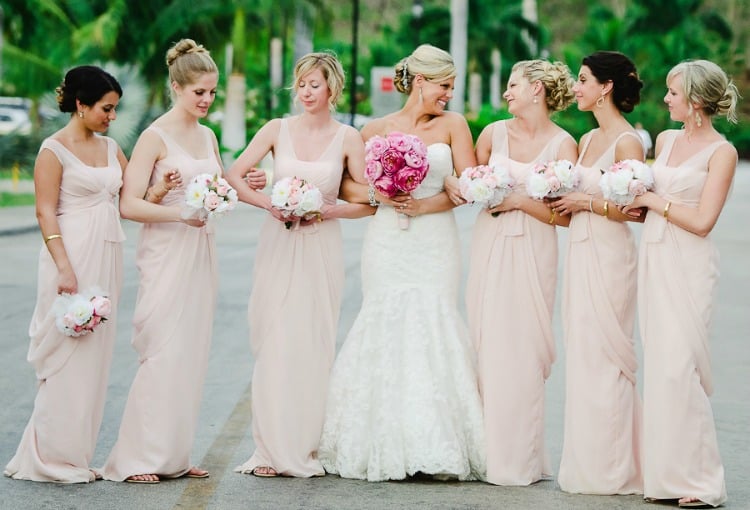 Check out this link to see more of this real destination wedding submission. The flowers were custom made by Lulu's Awesome Blossoms.
Angel's Accents and Wedideas are two other very popular retailers among destination wedding brides. I can't personally vouch for them or endorse them because I've never seen their flowers in person, but every bride I've ever talked to had nothing but rave reviews about them.
Featured:

Unique Poolside Bachelorette Party Inspiration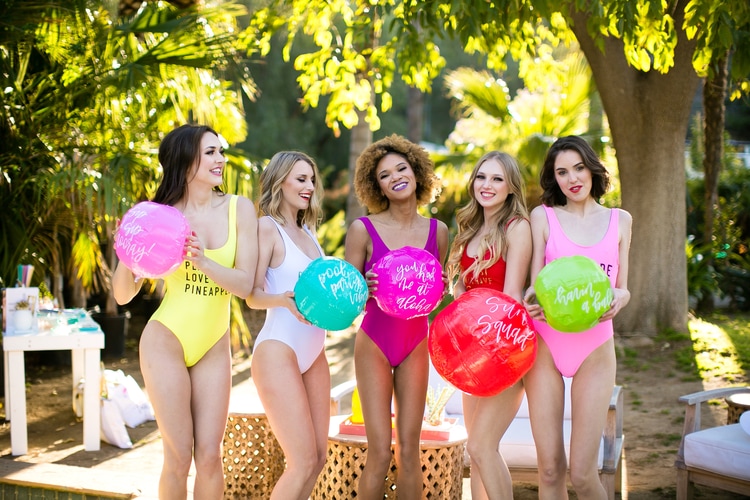 This unique tropical poolside bachelorette party is #GOALS! The décor was tropical, colorful and fun – bringing a cheery vibe that set the tone for a flawless and relaxed day. There were tons of personalized details –from sunscreen and chapstick, to soda and champagne, sun hats and fans, magazines, personalized tumblers, and even a wet bikini bag to hold their suit while they slipped into some adorable "Bride's Beaches" cover-ups. Of course, what's a good party without some fun games? Tons of fun ideas in this post. Read more
Featured:

New Orleans Destination Weddings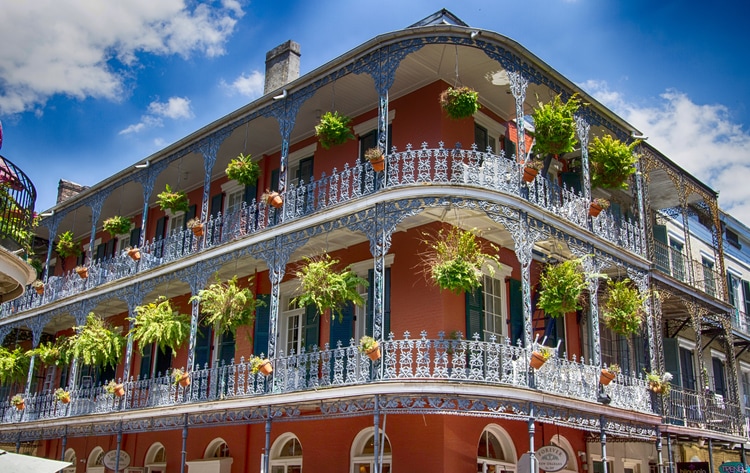 Here at Destination Wedding Details, we've seen it all: weddings at the beach, in the mountains, in the desert, and in pretty much every country. ALL beautiful, mind you… but through our years of observing what exactly makes for a GREAT wedding, we've surmised this: it must be FUN for you and your guests. So, ask yourself this: what city is more fun than New Orleans? Read our full post to discover when, where and how to get married in NOLA.
Cynthia is the founder and editor of Destination Wedding Details.She has over 15 years experience in the Marketing and Event industry and launched Destination Wedding Details in 2010, shortly after planning her own destination wedding. Cynthia uses her experience and genuine passion, to inspire brides who are planning their dream wedding away from home.